Have you ever had that feeling of despair in the morning when you unravel your do-rag and find your hair in a total mess? Oh, yes. It can be one hell of frustration. But before losing heart completely, take a look at our fullest guide that will lead you into the world of 360 waves. You will learn how to create, maintain and style your hairdo of choice to keep it neat, sleek and ripply.
360 Waves Technique
Source: taniavolobueva/Shutterstock
There are other names for the wavy hair men with different types of thatch prefer. It can be called "waves," "spinnas" or simply "360s." The hairdo owes its popularity to the rapper Nelly, who made it one of the most requested hairstyles with African American men. Good news is you don't have to be wavy- or curly-haired to perfect the look. It works on any hair texture. Just follow the simple technique we suggest, and you'll pull off the style effortlessly.
How To Get 360 Waves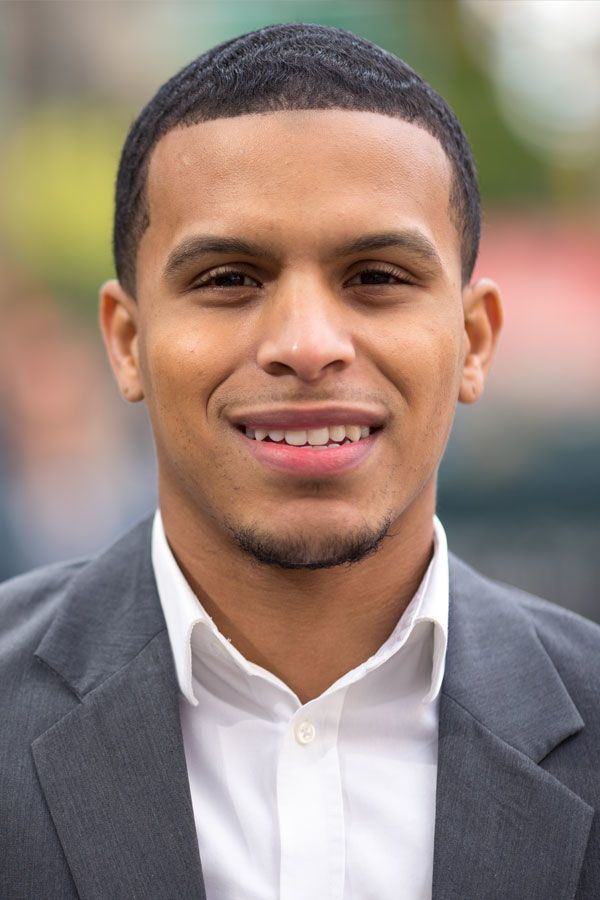 Source: blvdone/Shutterstock
These primarily black men hairstyles got its name from the way the pattern is formed on the head. It's at the angle of 360 degrees. Usually, when guys try to get these waves haircut appears too complicated for them and they fail. Remember though, there's no need to worry, the goose hangs high. We're about to reveal the key to success, so keep on reading.
Get The Right Tools
Source: blvdone/Shutterstock
Of course, you want to know how to get 360 waves immediately, but don't jump the gun. You don't start with the styling itself, you start with the choice of the right tools. First, you need to get a do-rag, which is also spelled as a du-rag or doo-rag. This is a special scarf that you should wear on your head after a hair treatment procedure. The brand doesn't make any difference, any will work just fine. Then, get a brush with really firm bristles. To create the wave brush is just one of the most essential tools because you'll need to work in the grease into your hair with it. And obviously, the grease itself is required. It's so crucial because it ensures your hair is secured in its place. In addition, it softens and conditions your waves.
Hair Length And Hair Type
Source: Prostock-studio/Shutterstock
Another critical factor to add to the success of the 360 waves is the hair length and texture. Even though it's a rather short haircut, don't make it less than 1 ½ inch long because the waves most likely won't be able to form. However, too long hair is also very much doomed to failure as it takes more time for it to form waves. And, at the end of the day, they can finish off misshaped.
As for the texture, if you have curly hair, you want it to become straighter so that you could lay it down. For this purpose, use a conditioning shampoo. With coarse and average hair, you won't have to put much effort. In case your coarse hair is dense and coiled, it will just require more brushing every day.
Brushing And Washing
Source: josiahthebarber via Instagram
For the black hair men to achieve the perfect 360 waves deep brushing isn't the only step in the hair routine. Before putting any grease in the hair, you need to ensure that it's been thoroughly washed and dried. However, too often isn't for good too so don't shampoo your thatch every day.
Actually, it's a very efficient practice to skip the shampoo for the first one to two weeks so as to give your wave pattern to set in. Then you'll need to apply the grease. Don't take too much though, a quarter size is just enough. Smooth and spread the product evenly across your head and move on to the next step. When forming the waves hair should be brushed all around the head evenly, starting from the crown and moving toward the grain.
The last step would be tying it all up with the do-rag. Don't forget to repeat the process once or twice per day.
Using Shampoo
Source: @f4fade via Instagram
If you use a sulfate-free shampoo, it's safe to wash the hair daily with it. If not, don't go beyond the three-day limit. To keep one of the most sophisticated men's wavy hairstyles on top, consider the following shampooing routine:
While showering, work in the shampoo into your hair with a brush and warm water.
Rinse the hair using cool water.
After washing the waves haircut should be dried and brushed.
Avoid Pomade
Source: f4fade via Instagram
Your 360 waves black man haircut may require using a pomade on a daily basis. Thus, consider washing your wave hair three times a week, which will prevent the product from building up. However, if possible, substitute the pomade with something lighter, like a hair cream.
Avoid Chemical Perms Or Curl Kits
Source: f4fade via Instagram
Every black guy hairstyles only win when they look healthy and shiny, which is impossible when using chemical perms or curl kits. So, be patient and let nature form the waves in hair.
Wolfing: Elite Wave Technique
Source: f4fade via Instagram
Wolfing waves is an integral part of the whole 360 waves process. It starts two weeks after your last haircut. Ultimately, you don't get a fresh cut until you're happy with the result. You still do your 360 wave brush routine. However, for really coarse men wavy hair, consider switching to a harder brush with more pull. This stops your locks from curling, as well as sleeping with the do-rag does. Product-wise, opt for something moisturizing.
10 Steps To Get Deep 360 Waves
Source: f4fade via Instagram
Get the right length haircut.
Brush the hair for one to two minutes after the shampoo and conditioner.
Moisturize it.
Wrap the hair with a hot damp towel for an extra softness.
Brush it out for 15-30 minutes, moving from the cowlick outward.
Wear a wave cap or do-rag after washing for half an hour and during the whole sleep.
Repeat brushing after removing the cap or rag.
The entire 360 wave process can last up to six weeks so repeat the wave routine every day.
Train your hair to lie down on the head with enough brushing.
Avoid frequent washing, opting for rinsing instead.
Basically, that's all you need to know to form your perfect 360 wavy short hair. As you can see, the hairstyle doesn't require very much effort. Just a bit of persistence and patience. So, go for it!
You Asked, We Answered
How long does it take to get 360 waves?
Wondering how long does it take to get 360 waves? Unfortunately, there is no specific answer to this question, as it depends on a number of factors, from how to tie a durag to your hair type. Thus, it may take from one day to three months for waves to form.
What is a 360 Wave?
Not sure what is a 360 wave? We will give you some insight. This is a kind of a curly hairstyle that has a rippled pattern, which is achieved by either combing and flattening the curls out or brushing them. In some cases, you can use both techniques.
How do you brush 360 waves?
So, in order for them to form the pattern, how do you brush 360 waves? As your hair grows spirally, you need to brush in a specific direction. Turn your double-sided brush so that the hard part is directed toward the head. Brush forward the upper section of your hair while helping yourself with a hairdryer on a medium temperature setting. Repeat with the sides, moving the brush diagonally in the direction of your head front. Finally, move to the back of the head, brushing the hair simply downward.
How do you get durag waves?
Wanna know how do you get durag waves? Start with a fresh cut. Your hair should not be affected by external factors that may impede durag waves to form. Next, you should brush your hair using a special brush and technique. Also, it is crucial to keep your kinks hydrated so that they are easier to train. Finally, always wear a durag before hitting the pillow.
Why do black men wear Durags?
But why do black men wear durags? Through the centuries, durags have retained their initial purpose – to maintain your hairstyle. However today, they are also a fashionable item of clothing that shows off your good sense of style.