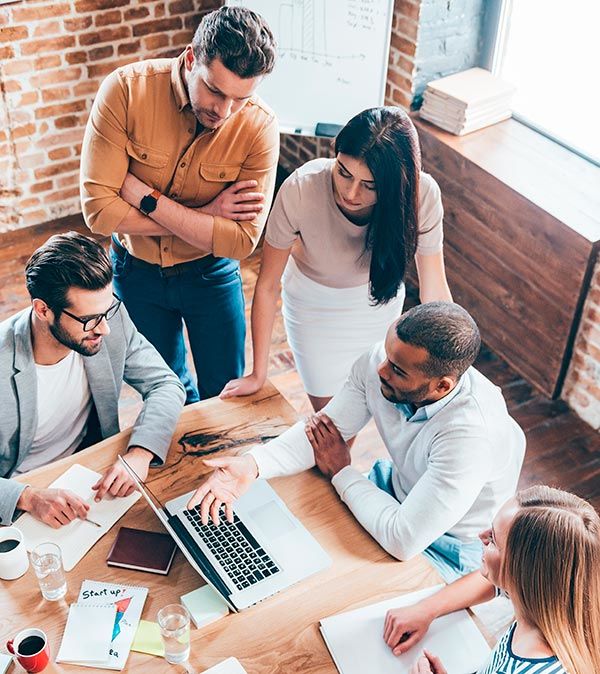 About MensHaircuts
Your inspirational guide to finding a unique style.
We are a team of enthusiastic beardos, undercut-addicts, and trendspotters who want to share our exceptional hair ideology with men from all around the globe. The men's fashion is changing and evolving at lightspeed, and we are the ones who help you keep up with it. However, seeking and sharing the latest hair trends is not the only passion we have — helping you to find your personal style is the foremost goal of our website.
MensHairCuts.com is a rising star in the constellation of inspiring websites created and run by Glaminati Media Inc. Born at the beginning of the new millennium, MensHairCuts.com started as an ultimate inspirational-website for men of all ages and statuses. In 2018, it transformed into a universal guide to the latest trends in men's fashion to develop a unique sense of style in men. You can be a smart gentleman, a restless punk, a carefree surfer, a military officer or a sportsman: our hair experts have done their best to help every man find the perfect haircut, hairstyle, and beard shape. From edgy Mohawks, faux hawks, and Quiffs to undercuts, fades, and classic crew cuts, our encyclopedia of trends and classics is here to upgrade your look.

Our mission
A man's character speaks through the way he deals with his hair. For that reason, MensHairCuts is not only about a good first impression. It's about an impressive combination of style and individuality a man can embrace in his look. By sharing useful tips on taking care of your facial hair and showing the latest cuts and styles, we help men to get their looks to the next level.
Get Ready For:
All we do at MensHaircuts.com is aimed to make your life a little bit easier and better with top style advice. Here is a brief list of what you will find on our website.
Fresh Cutting & Styling Choices
The number of current styling and cutting options has no limits. That is why we have compiled them into well-organized galleries so that you can find exactly what you are looking for. Or, find something that will certainly appeal to your taste.
Trimming Tips
Making barbershop appointments is crucial. But, there are still some trimming hacks that you can master yourself. Whether you want to grow out a new beard, work on your stubble or find the right facial style for your face shape, our beard gurus got it covered.
Lifestyle Upgrade
Apart from endless inspiration and useful tips, we also provide our readers with lifestyle advice. Once you find your unique look with our cuts and styles, you can make it complete with other masculine details like tattoos or accessories. And we've got some good gift ideas for her as well!
We invite you to share your expertise!
If you wonder who keeps you in touch with the latest men's hair trends, here you can get to know us better. Below, you are going to meet the guys who breathed love and life into our website, designing and coding for our exceptional visuals. You can also send thanks to our passionate writers, editors, and authors who deliver amazing content every single day, as well as learn more about our brilliant marketers and volunteers. Those high professional barbers, hair stylists and hair educators will help you stay up to date with the mens hair industry!