All You'll Want To Know About Short Haircuts For Men
Short haircuts for men will never go out of style. Yes, some men are going for the longer cuts, but short hairstyles are trendy right now. They are versatile and do not require much time or effort, other than a visit to the barbershop once a month.
A typical short haircuts for men is the one that is usually cut no longer than 2 inches from the top. They are the ideal cut for men with thin or balding hair. As well as they are the perfect choice for those with busy lifestyles such as businessmen or athletes, who do not have a great deal of time to spend styling their hair.
If you are unsure which short haircuts for men will look best on you, talk to your barber. But we can help you as well. We have compiled a list of some of the hippest and cool haircuts for men as a guide to get you started.
Buzz Cut
Source: @kevinelezaj via Instagram
Buzz cuts are the most popular looks for men who want a cut that is short and is of low maintenance. This look is well-known as the military style haircut but is also very well liked by both athletes and businessmen. Men's buzz cuts are extremely versatile and require no maintenance as they are simply "wash and go."
This buzz cut fade is trending this season with the faded back and sides with all the length on the top. The best thing about this style is that it is appropriate for any age or lifestyle and is considered very masculine and sexy.
Near-Shaved Haircut
Shaved hair styles are another popular trend for men this year. And this near a shaved cut is no exception. A near shaved cut consists of any length that goes as high as 0.1245 inches. If you lead a very active lifestyle and have little to no time to spend on your hair, this is the look for you.
This cut is a variation of a shaved haircut that is closely shaved on the top and shaved completely on the sides. It is the hairstyle choice of many athletes as it requires no maintenance and you can easily trim it yourself at home.
Crew Cut
Crew Cuts have been the style of choice for men in the professional field for years. Men's crew cuts are shorter in the back and on the sides but longer and tapered or faded on the top. The sides and back can be either very short or buzzed, normally to a taper fade.
If you like crew cut hair, this crew cut fade is a great choice as it is very versatile. The top is cut so that it can either be brushed back or styled to the side for a more textured look. It requires very little product and looks great with or without facial hair.
Ivy League Haircut
Men's Ivy league haircut is also known as the Princeton or Harvard cut. The Ivy League cut is a sophisticated version of a crew cut with the short style and a side-swept, slick side part. It is the perfect choice for men who want a modern yet classy cut.
This spiky Ivy League cut has a ton of volume on the top with its "shape up," which is another name for styling the hair upwards and slightly toward one side for spiky, textured effect. This look is great for those with square-shaped faces.
High And Tight Haircut
Source: @Joeltorresvia Instagram
High and tight haircuts are a military style cuts that center on maintaining a short style without giving the impression of a bland look. They typically consist of short sides that fade to an extremely short length with a longer patch on the top. It is one of the most popular short haircuts for men.
This high and tight fade is great if you want a trendy style that is also sleek and professional. It takes very little time to style so it is great for those who are always on the go and will work well with any hair texture.
Flat Top
Source: @londonschoolofbarbering via Instagram
Obviously, a flat top haircut is one that has been styled or cut so that it is leveled and flat on the top of the head. This style is usually shorter in the back and on the sides so that it elongates the face.
This flat top fade resembles a pompadour in the front and has a ton of volume. It is cut short in the back, but what makes this cut stand out is the trendy hair tattoo on the side. Hair tattoos are very trendy, and there is no limit to the designs you can choose from.
Modern Caesar Haircut
Source: @sidsottungacademy via Instagram
A Caesar Cut, named of course after the Roman emperor, Julius Caesar. It is are short haircuts for men with straight horizontal fringe that is usually cut in layers of 1-2 inches, and the bangs are styled forward.
This light to dark Caesar haircut with salt and pepper hair is a modern take on the classic Caesar cut and looks even more stylish with a well-groomed salt and pepper beard. This look made a huge comeback in the 1990s and is still going strong today.
Undercut
Source: @spizoikyvia Instagram
Undercut hair style is one of the most significant looks this season. And undercut men styles are taking the world by storm with some of the trendiest cuts around. Undercut hair is basically any style that has a length on the top and while the sides or back are either faded, completely buzzed or very closely cropped.
This undercut fade is very masculine with its side shave and asymmetrical cut that is drastically longer and styled to one side. What makes it even cooler is the long, textured beard that gives this look some more attitude.
Disconnected Undercut
If you want an undercut, but want a look that's suitable for the office, why not get a disconnected undercut fade? This look is known for its shorter sides with more length on top. However, unlike other undercuts, the sides do not blend with the hair on top. Instead, there is a dramatic transition which forms a disconnection, hence the name.
This mens disconnected undercut fade is very stylish if you need a more polished look. The closely shaved beard is very sleek and nicely blends with the shaved sides. The length on top forms a messy pompadour that adds volume and a look that's professional and classy.
Undercut Fade
Source: @mensworldherenkappers via Instagram
If you are looking for a fade haircut that is a bit edgier, you should go for a faded undercut like the one pictured here. The back is shaved closely while the length on top is voluminous and messy to give it more of a bold edge.
Men undercut fade styles are super trendy as they are cool and edgy for those who are looking for a daring look.
Comb Over
If you are looking for a cut that is office ready yet still stylish, a comb over haircut it is. Comb-overs have gotten a bad rap over the years but today's comb-over styles are debunking that myth. The contemporary comb-over is stylish with its classy side part that styles the hair over to one side. This style only takes 5 minutes of your time and is ideal for any hair texture and will flatter any face shape.
This comb over fade is very modern and can smoothly go from work to the gym to date night with little to no maintenance. A well-groomed beard as a bonus will make the ladies swoon!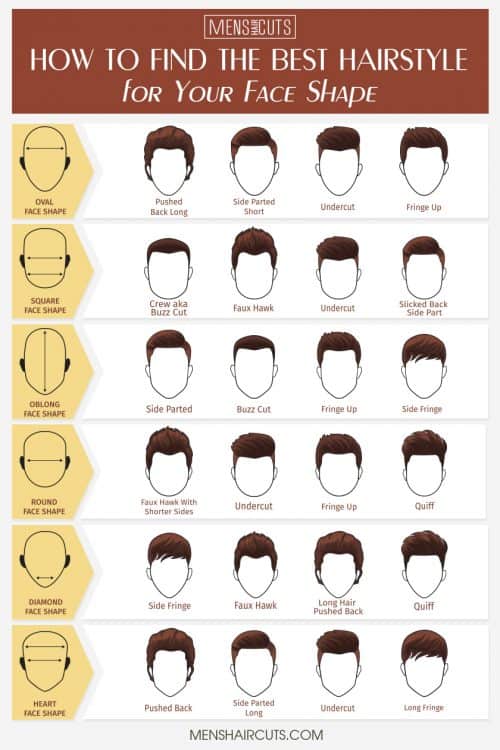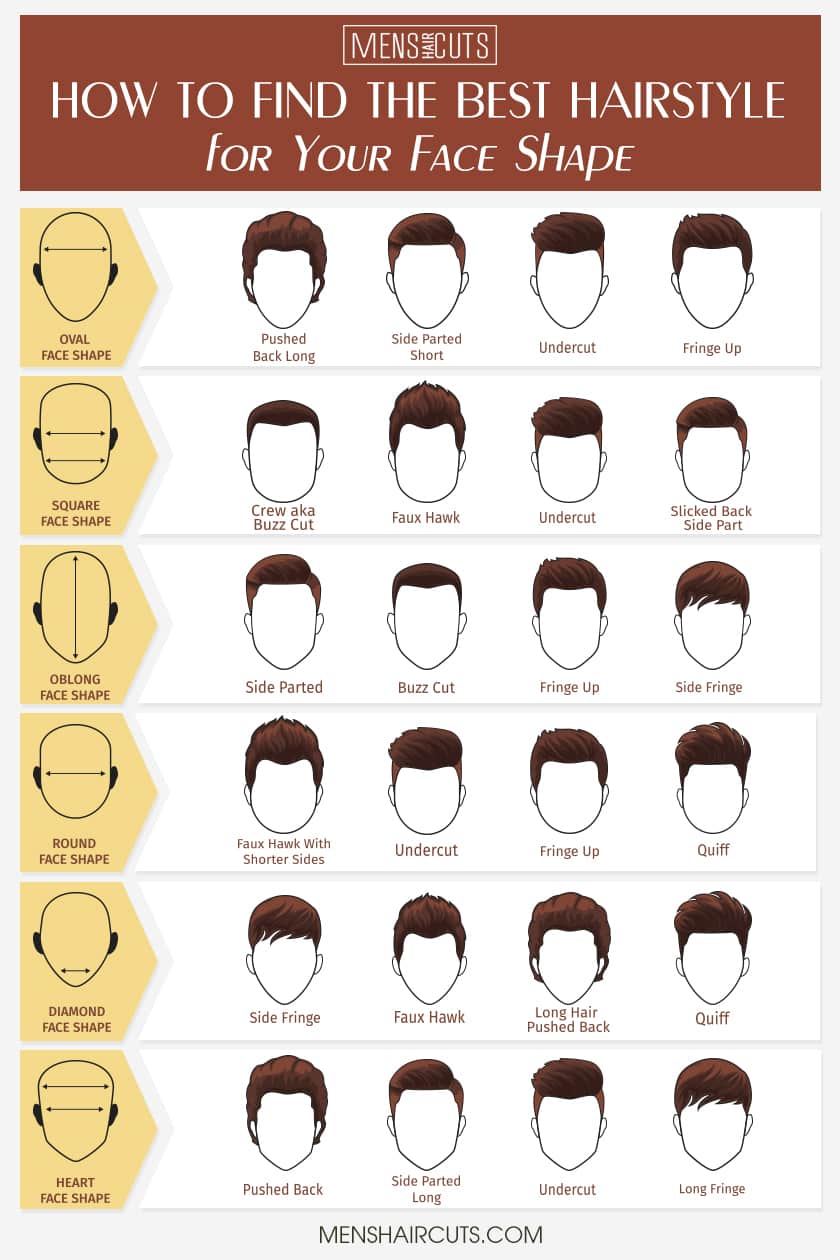 We hope you have found inspiration in our guide to cool short haircuts for men.
Main photo by @Alexmapeli