A military haircut has made a long way from being only appropriate for the army to becoming the everyday go-to short haircuts for men. Its popularity is mainly based on the practicality and the ease of maintenance of the haircut. However, the image of the item inherent in strong, courageous, and heroic men played a crucial role too. Although originally the rules on the haircuts for military men were uncompromising, there are some really intriguing variations today. That's why we're so happy that the military cut is here to stay.
Why Are Military Haircuts So Popular?
Every military hair cut that only comes to your mind will inevitably be considered classic and not for nothing we must say. It always looks neat and dapper as well as suitable for any ambiance, outfit, and epoch. The secret of its unfading popularity is that an army haircut while being quite easy to achieve and maintain, gives your appearance a virile and powerful flair. Thus, when opting for a butch haircut or a long crew cut, you can rest assured that you will look timelessly stylish.
Military High And Tight Haircut
The military high and tight haircut is a true staple of the hairstyles military men choose. You can easily spot it among other military haircut types because the sides are shaved closely, and the top is trimmed. Usually, military haircuts aren't fade cuts. However, if your call of duty doesn't involve following the strict haircut rules, you can add a fade to soften up the staggering high and tight haircut. On top of that, you can adorn the whole look with a beard that will blend softly into the fade. Since the cut is highly versatile, you can go for a little longer version by creating less difference between the hair on the sides and on the top.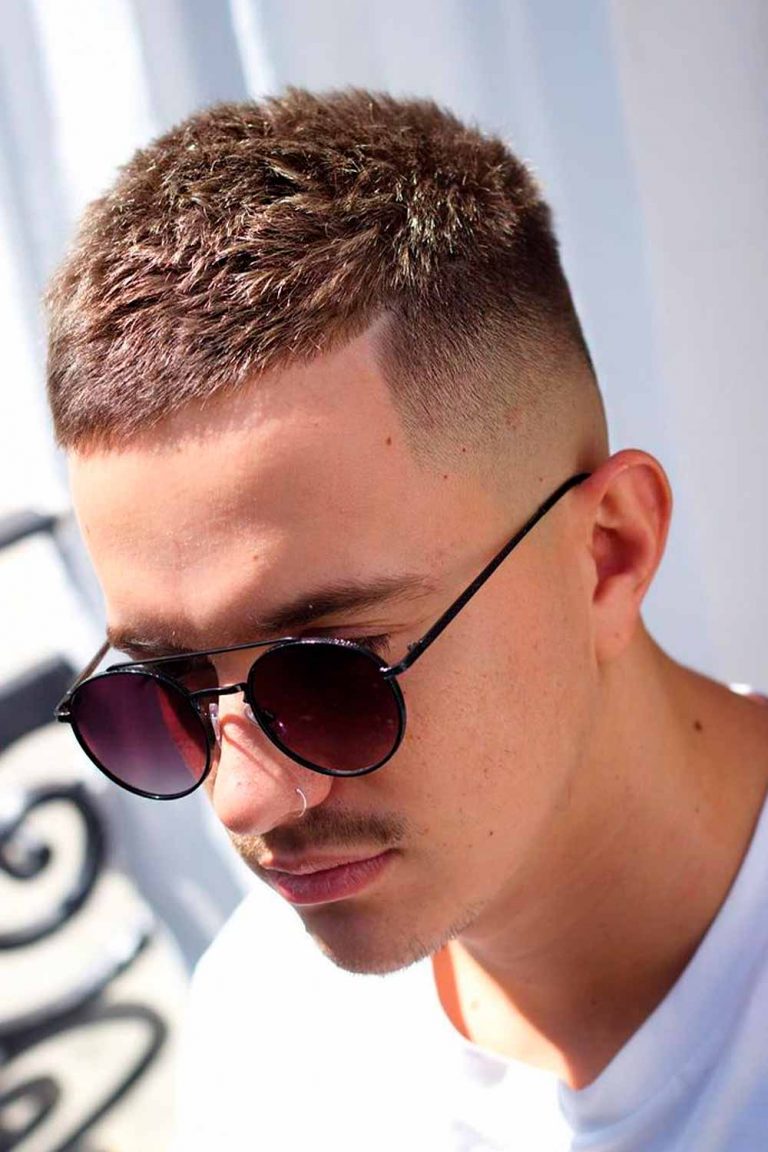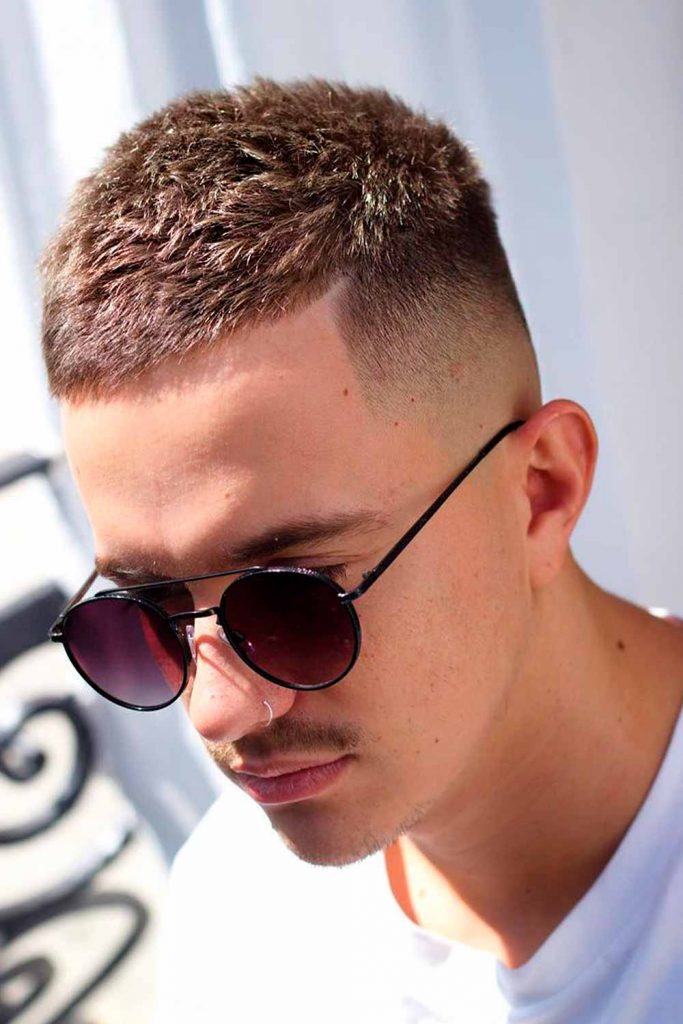 Source: @horatiuthebarber via Instagram
Military Undercut
It seems like the military undercut is paying tribute to the modern haircuts. However, the military cut was the first to rock the sides and back cut to the same length and a little longer top. Also, there is a groovy exaggerated variation of the military undercut. It was the gangster hairstyle that appeared in Boardwalk Empire and Michael Pitt was the one who styled it. The absence of a fade, creating a striking contrast, is what makes it differ from the classic version.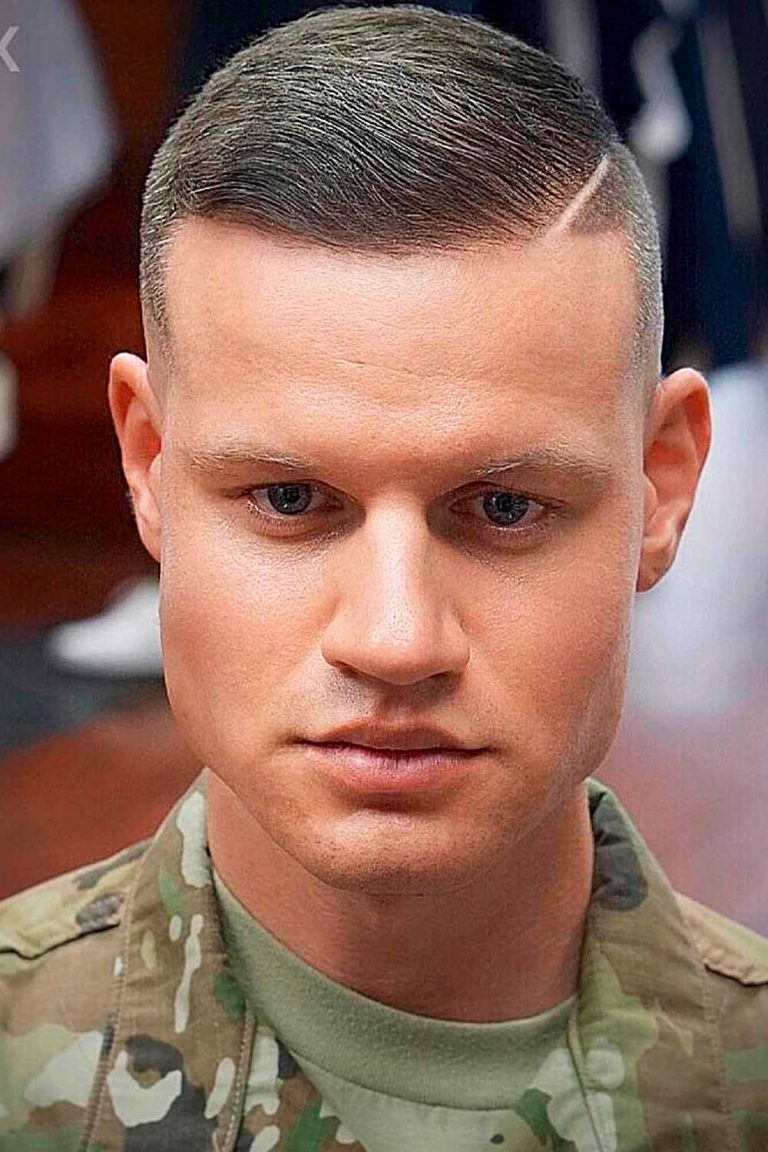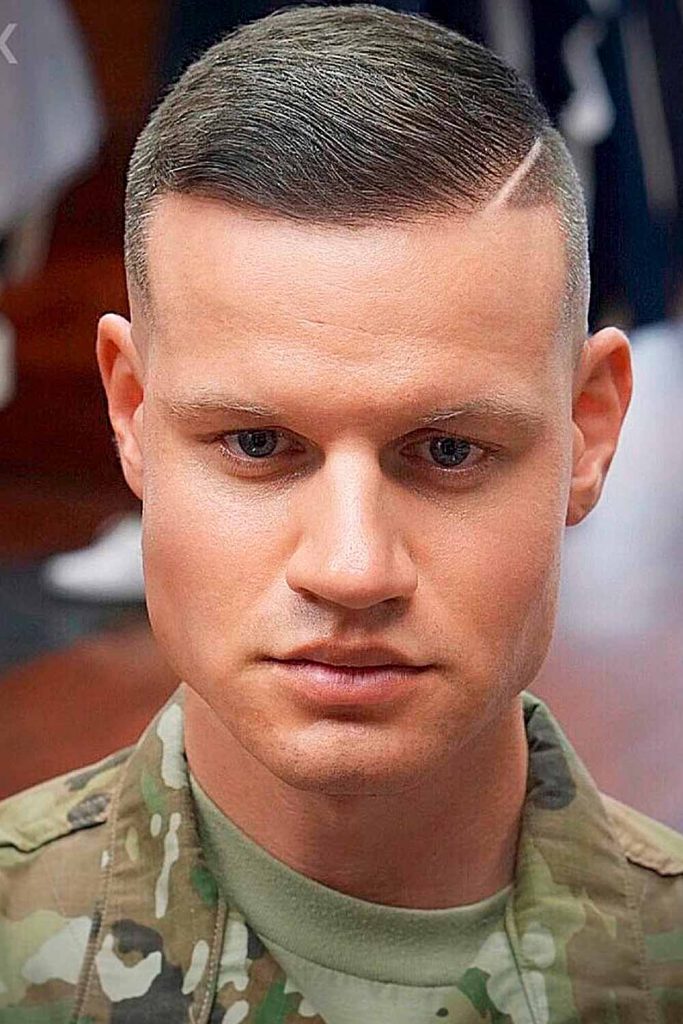 Source: @xbigwesx via Instagram
The Ivy League
The ivy league cut does not actually remind of the military or marine haircut. However, if to analyze the basis of the cut closer, it's just a crew cut but a little longer. This hairstyle would compliment anyone who would like to look dapper and official, omitting all the unnecessary features. There is a variety of ways how you can pull off the ivy league cut. You can cut the sides short or leave them to grow out, thus creating more or less contrast. To set this haircut perfectly and create a bit of texture, just add some pomade or wax.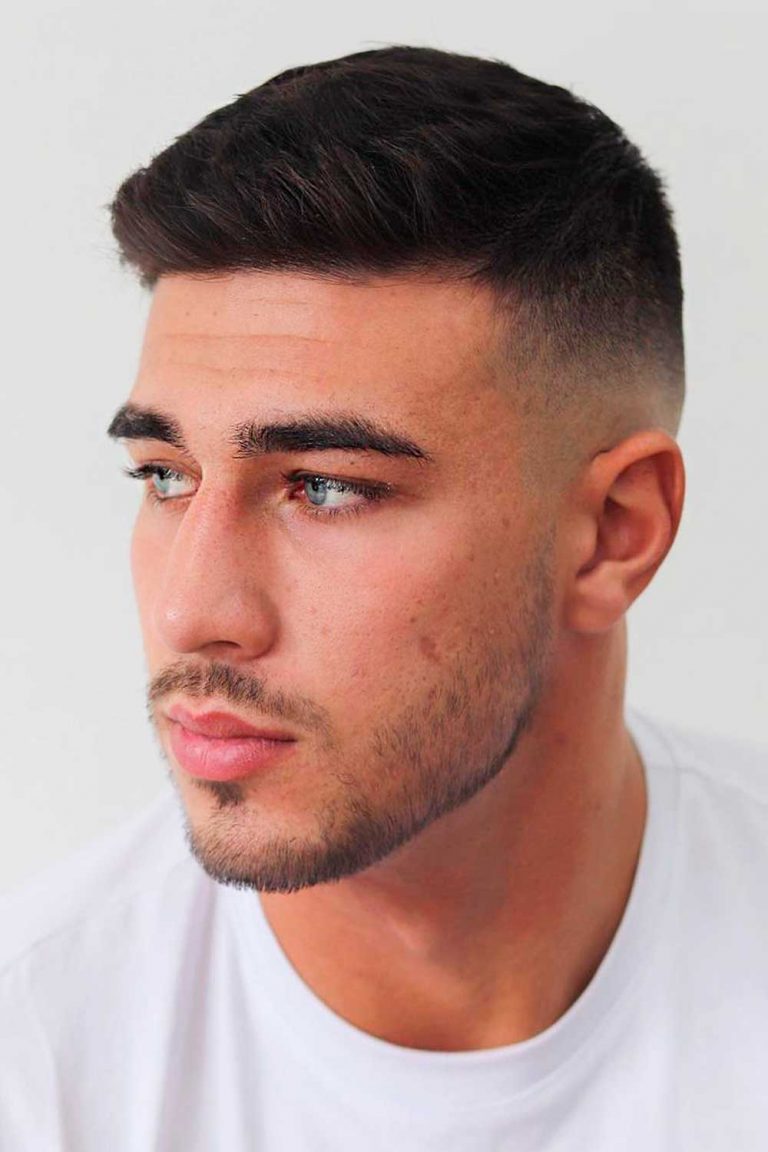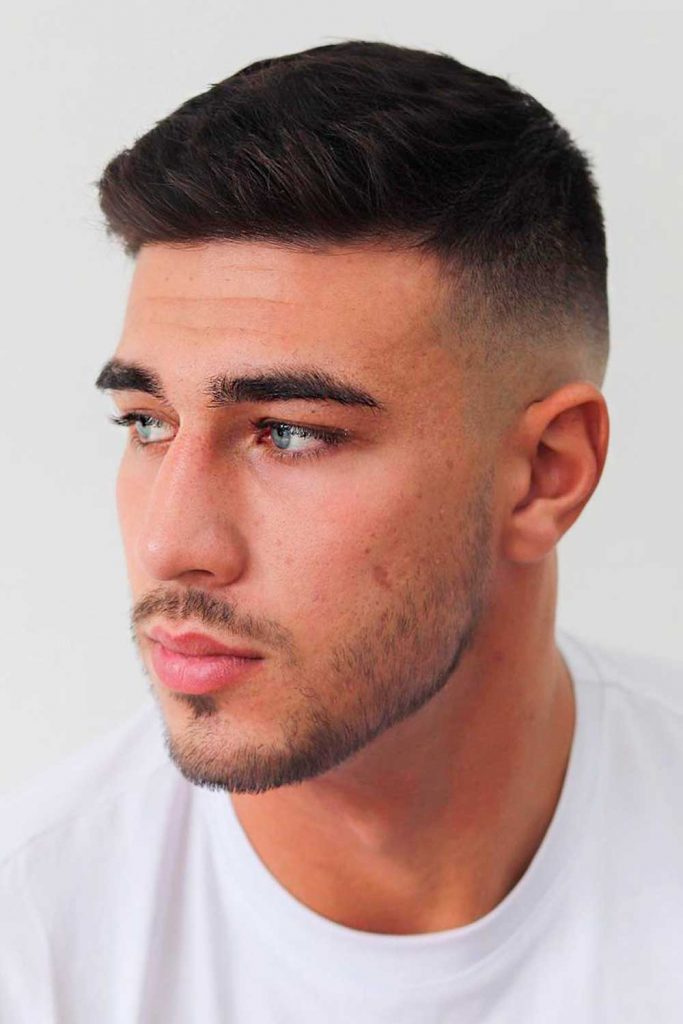 Source: @joshconnollybarber via Instagram
Short Brush Up
It's no secret that a military haircut always looks dapper and neat. Thus, a short brush up is a perfect option to go for. You can easily make it appear both more clean-cut and stylish by incorporating a skin fade of any level of baldness.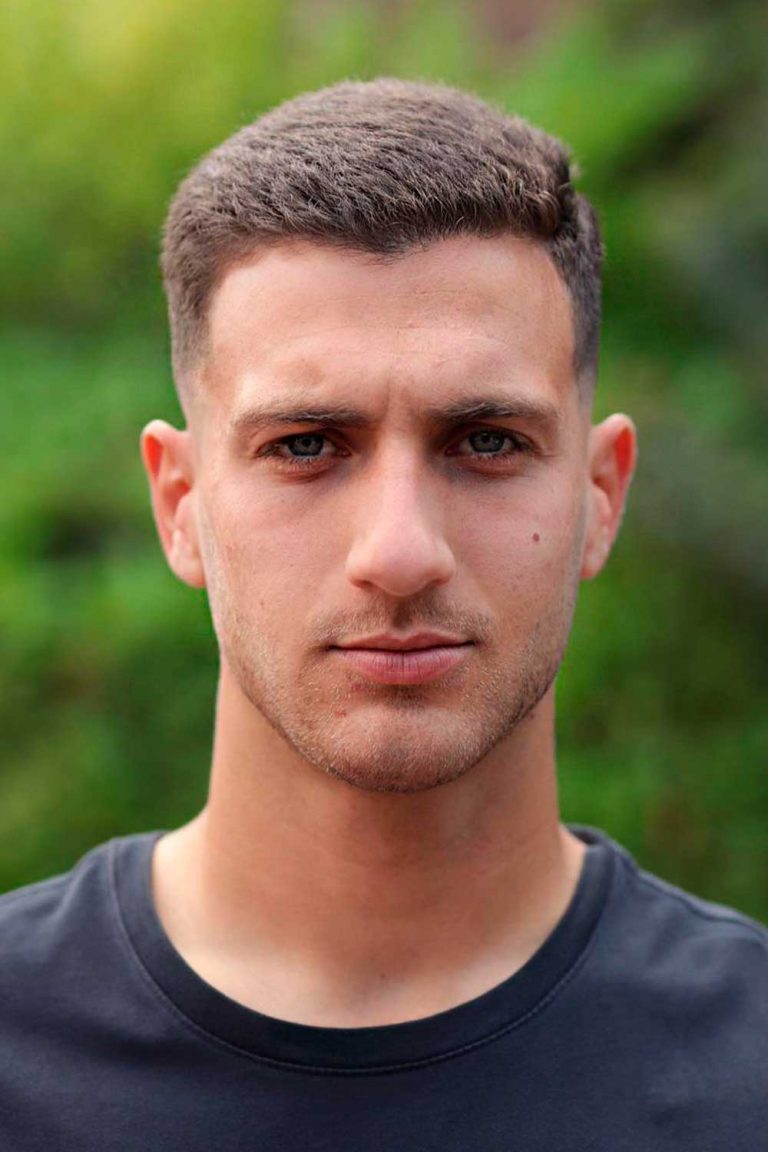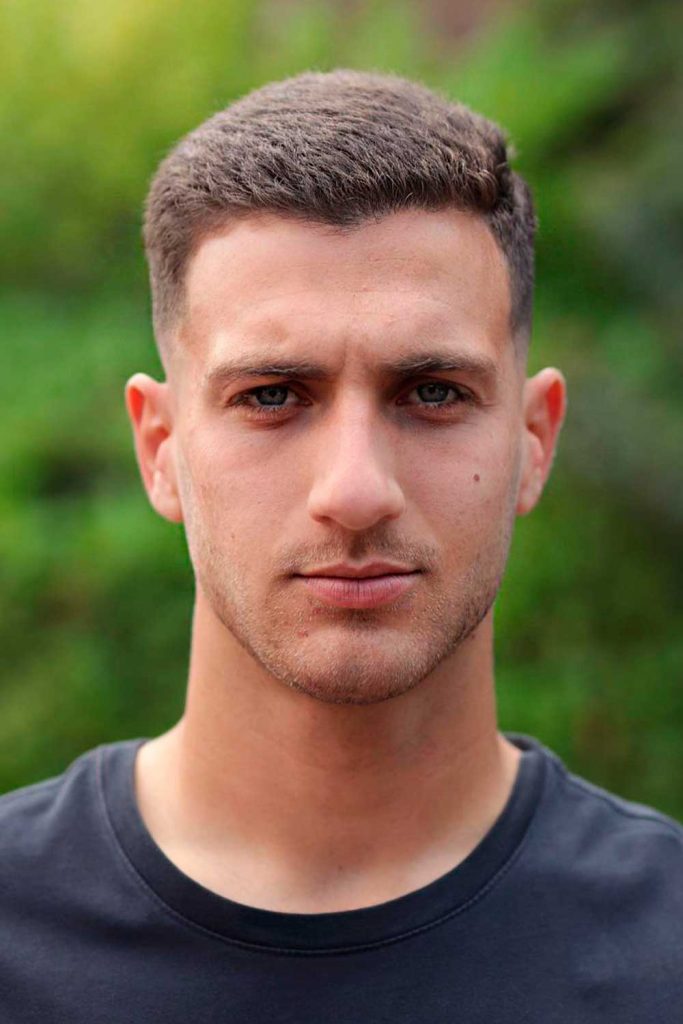 Source: @alan_beak via Instagram
Crew Cut Military
Unlike other military haircut types, the crew cut can seem more conservative. To get it right, you need to trim the hair about two inches long and leave the hair at the front of the head longer so that you could brush and style it. If you want to put the emphasis on the front part, you should make sure to cut the side and back parts of the head really short to create a striking contrast. In case you want to soften the look slightly, add a crew cut fade to your hairstyle.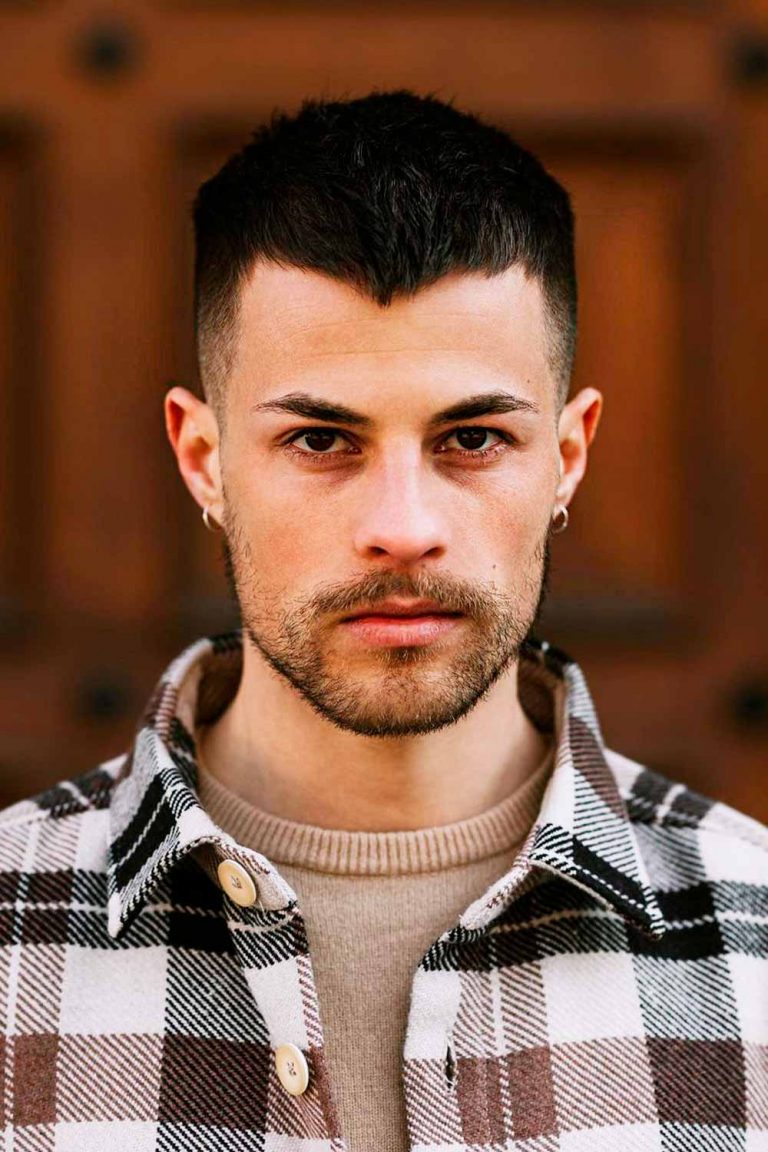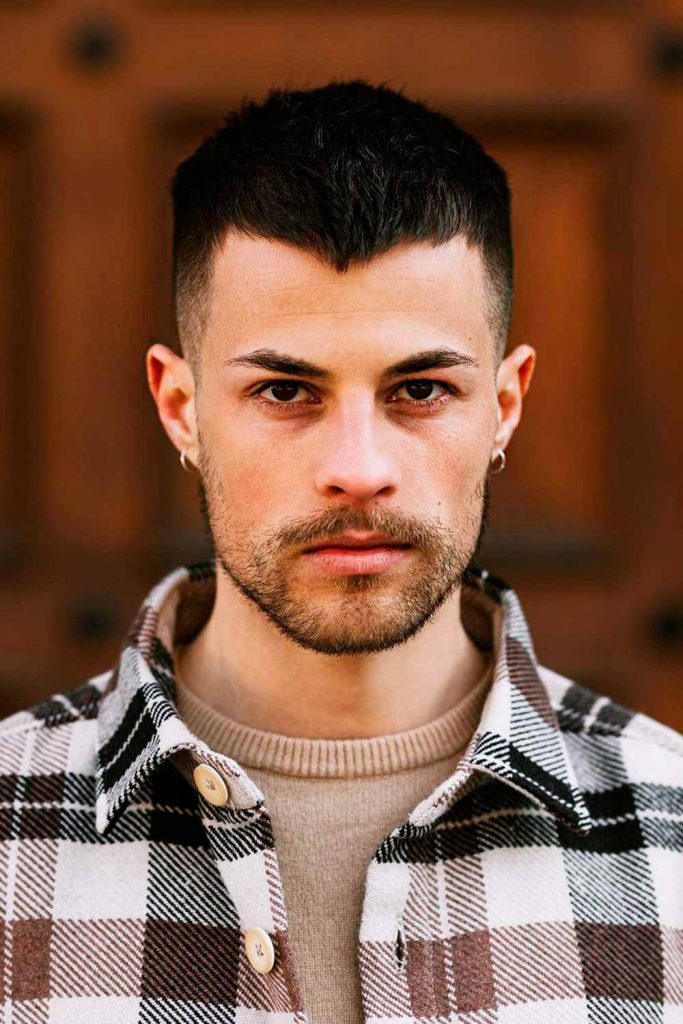 Source: @kevinelezaj via Instagram
Short Pomp
Although a standard pompadour features quite long and ample hair on the top of the head, you can adjust it to the military style by simply getting a shorter pomp.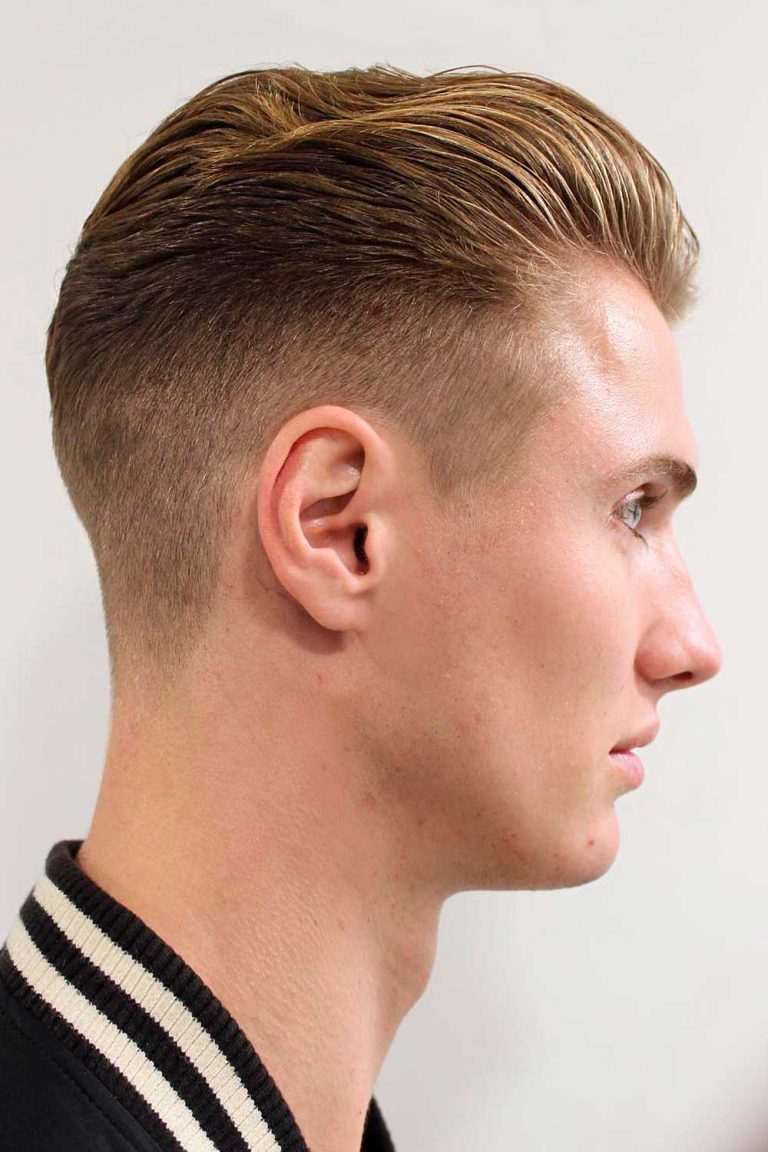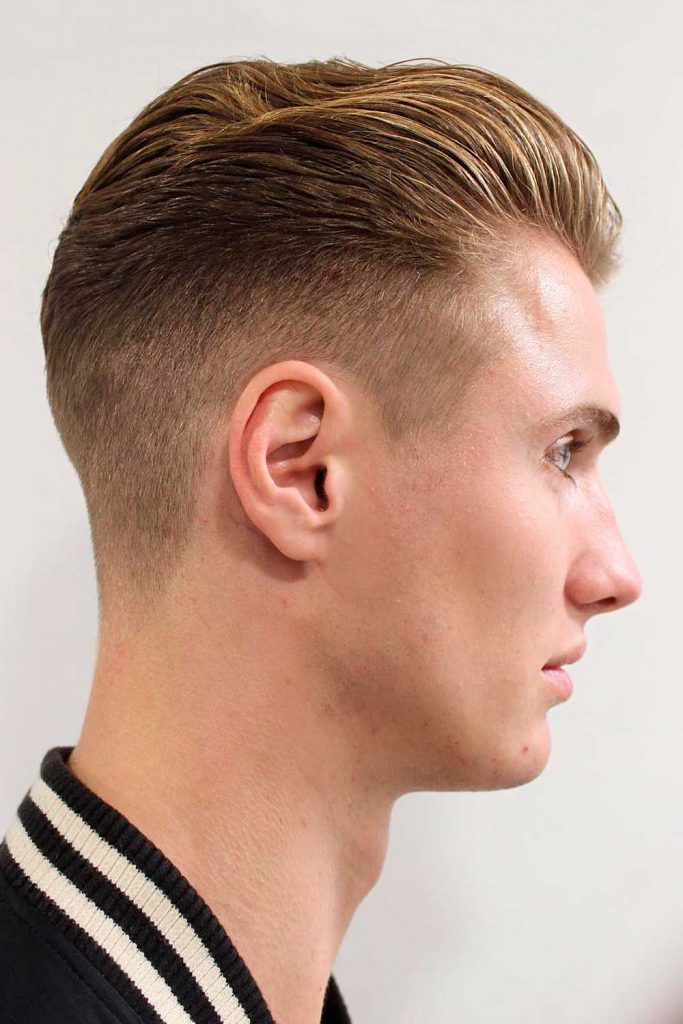 Source: @dexterdapper via Instagram
The Swept Back Military Cut
What a real gem this slick back hair is! It actually has another name – Beehive. This is basically an undercut hairstyle with buzzed or faded sides and really long pomp that can be of one length or decrease gradually. Mind though that you will need a lot of pomade or wax to create the slicked back hair look because, as the name implies, you will need to slick your pomp back thoroughly.
Flat Top Military Haircut
This is one of the outstandingly popular black haircuts. To achieve the perfect look, you need to crop the hair on the sides and back of the head extremely short or just go for a high skin fade. As for the top part of the head, you should leave the hair there naturally curly to accentuate the modern vibes and longer than the rest of the hair. Being originally a marine haircut, the flat top is really making its way to the best American haircuts of today.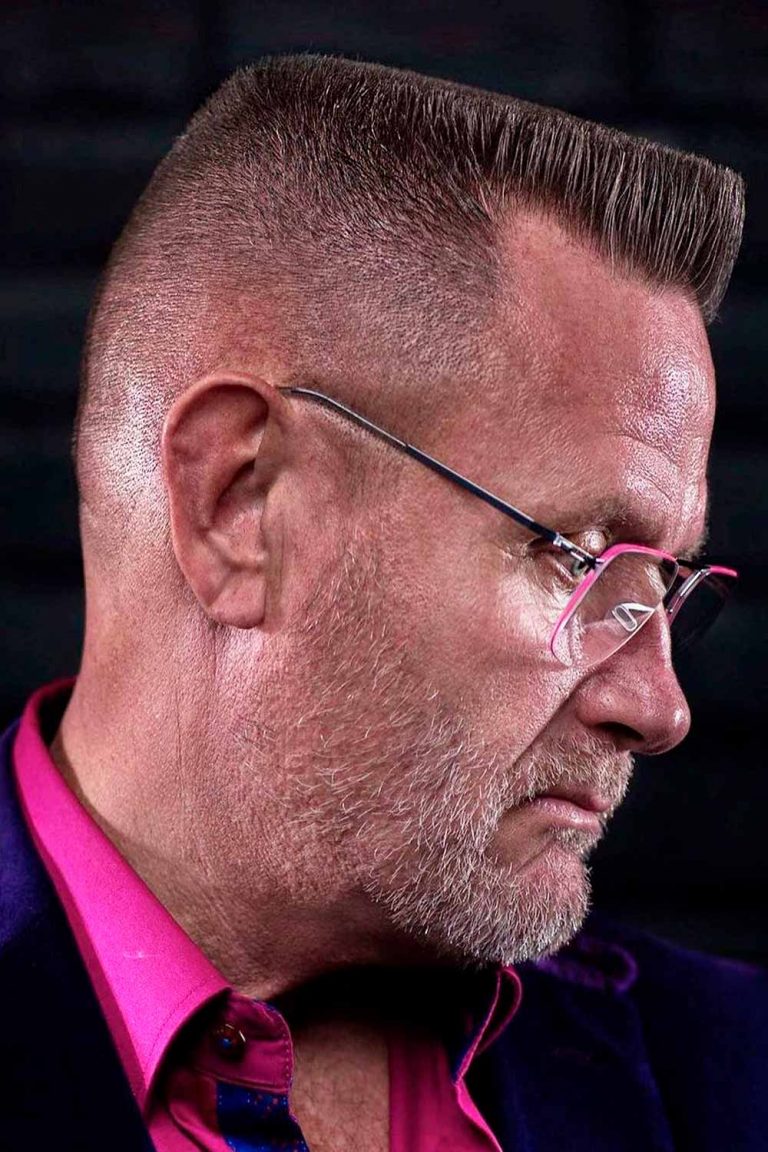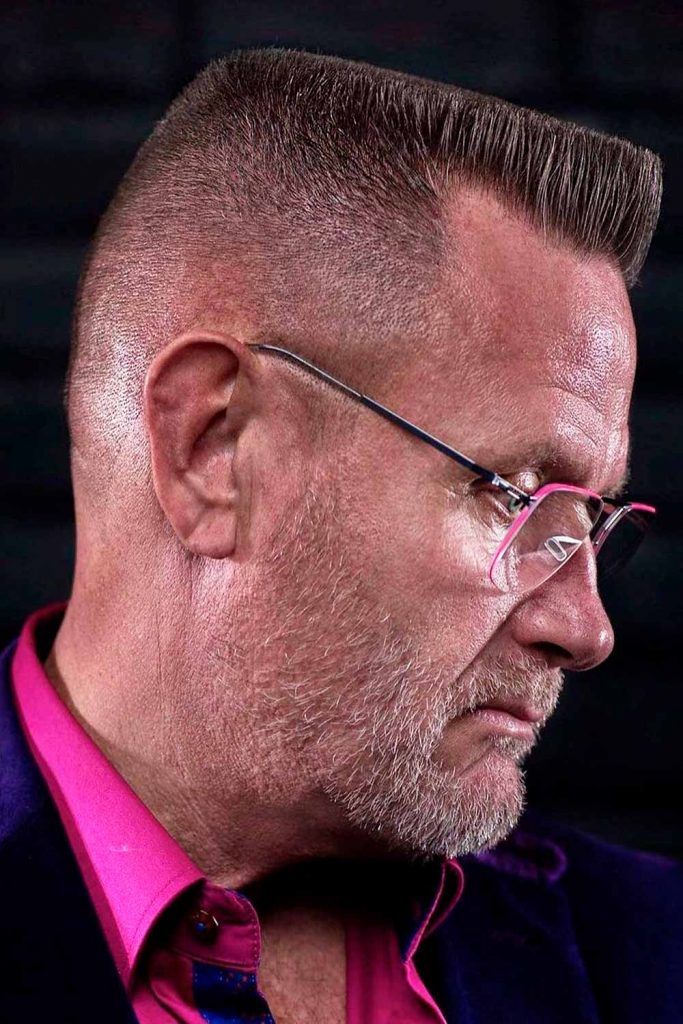 Source: @los_cut_it via Instagram
Military Fade
The military haircut fade is one of the Asian hairstyles men all over the world would wear. Its main feature is the skin buzzed sides. If you're reluctant to have so dramatically short hair, you can use clippers with a guard #1 size. The hair on the top of the head is much longer, which is inherent in most Asian men hairstyles.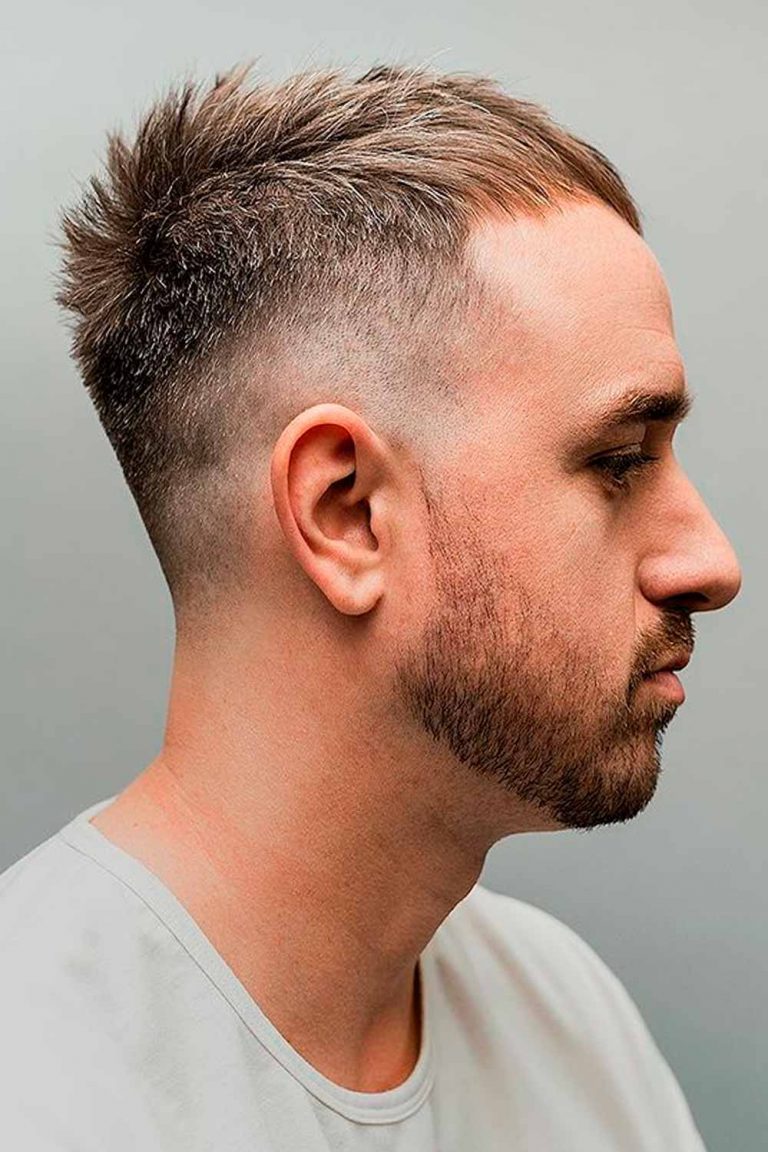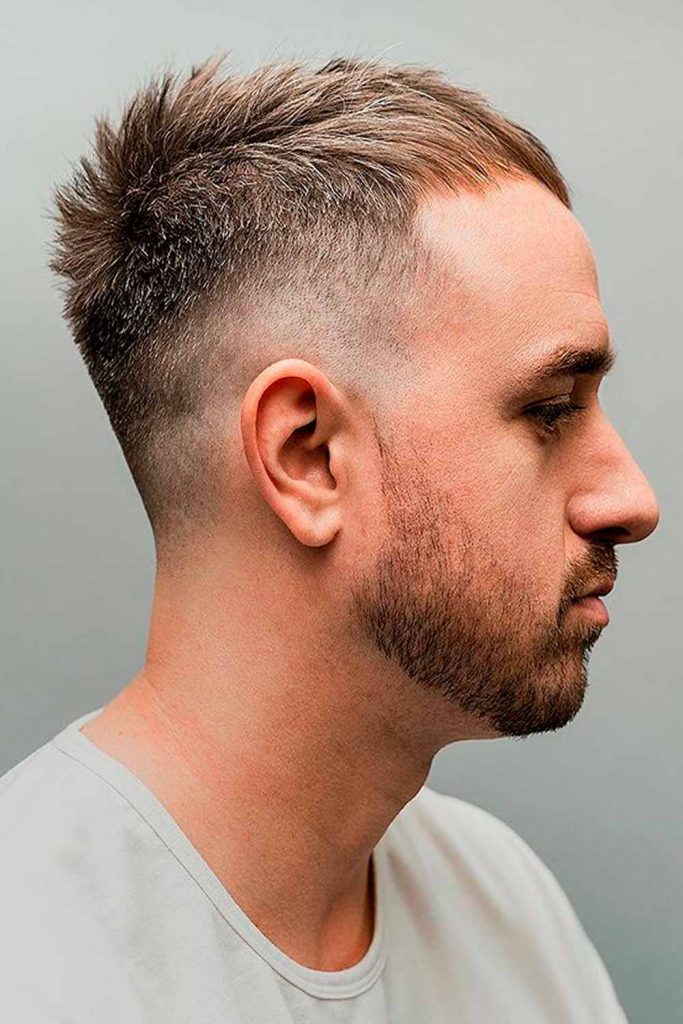 Source: @johnny_snips via Instagram
Cop Haircut
Police officers are no strangers to military haircuts for men. A modern police haircut features shorter hair on the back and sides with a longer top. All kinds of fades, tapers and even undercuts work perfectly in this case.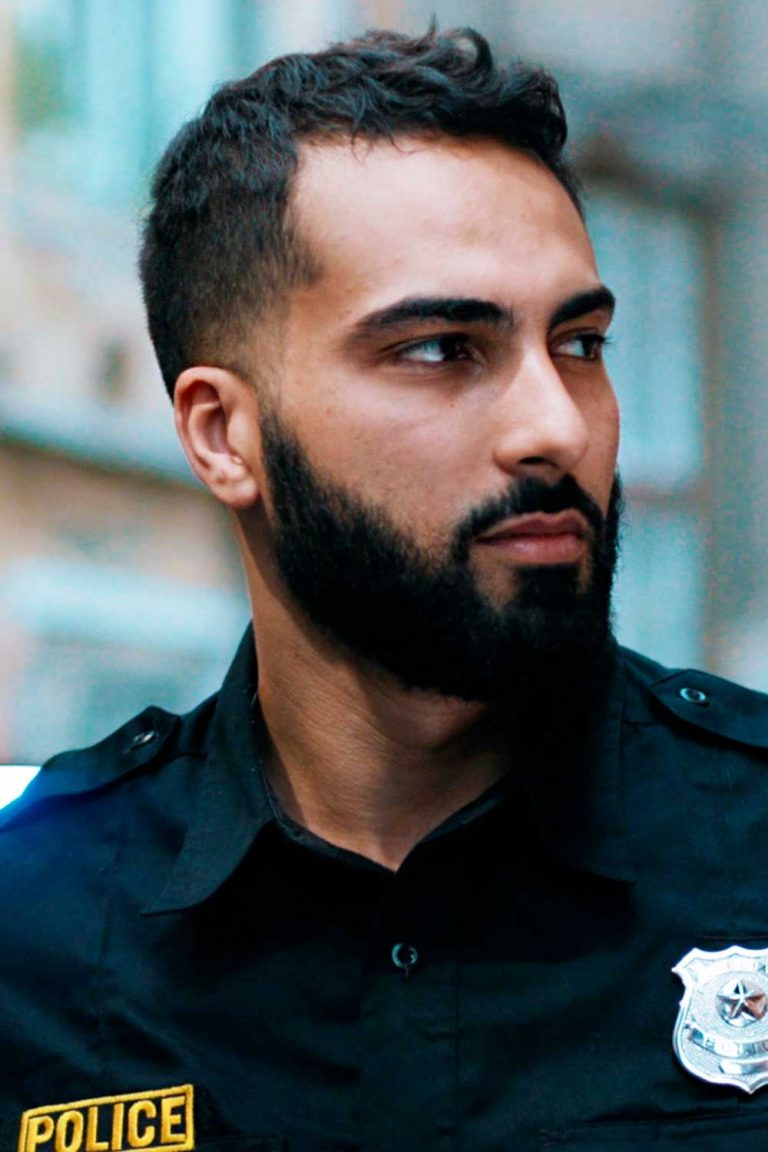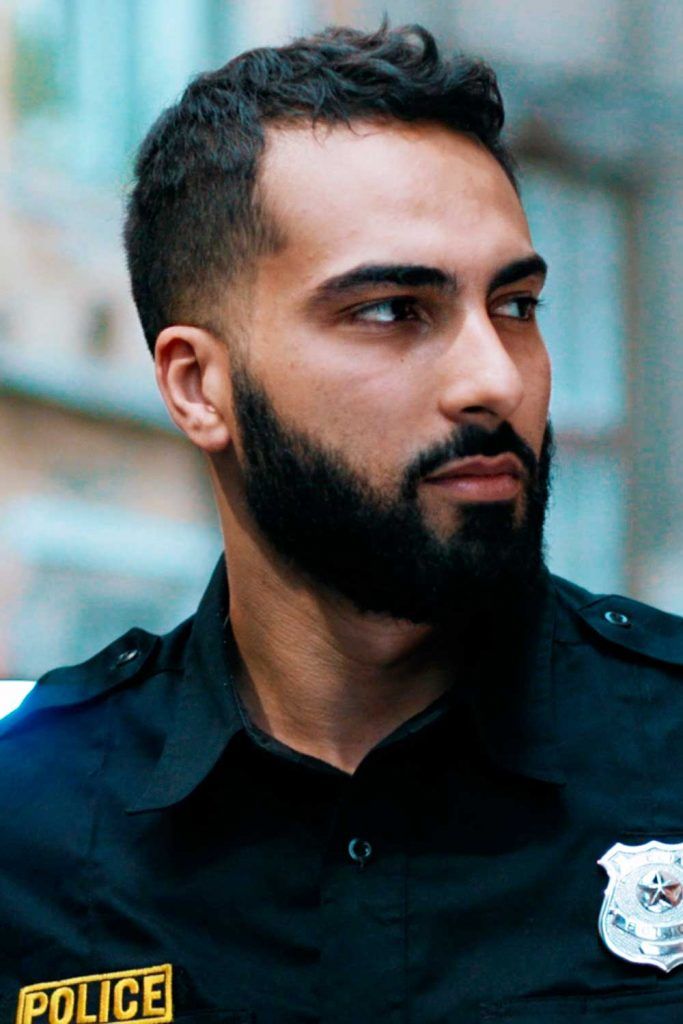 Clean Slick Back
Do you fancy geometrically defined popular mens haircuts? We bet you do! How can you resist such a clear, precise and neat look? First, you need to get yourself a military fade haircut and a buzz-cut outline on the forehead. The carved hard or soft side part gives the look the final touch.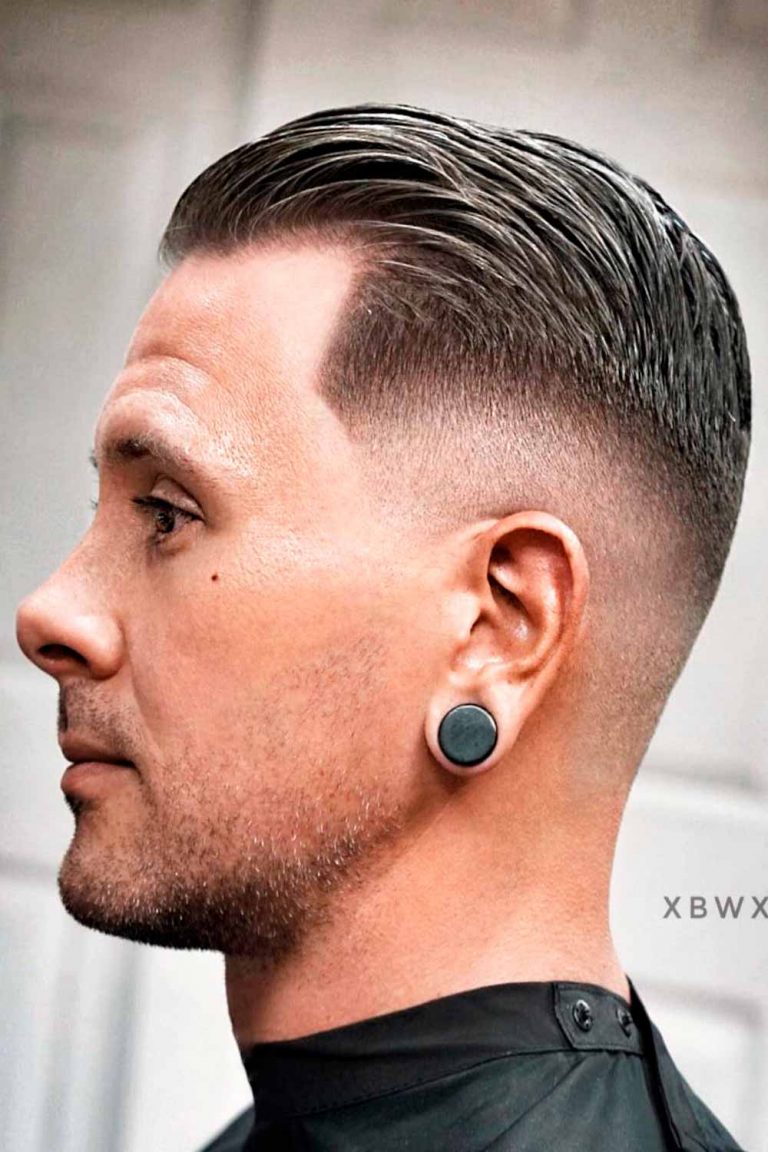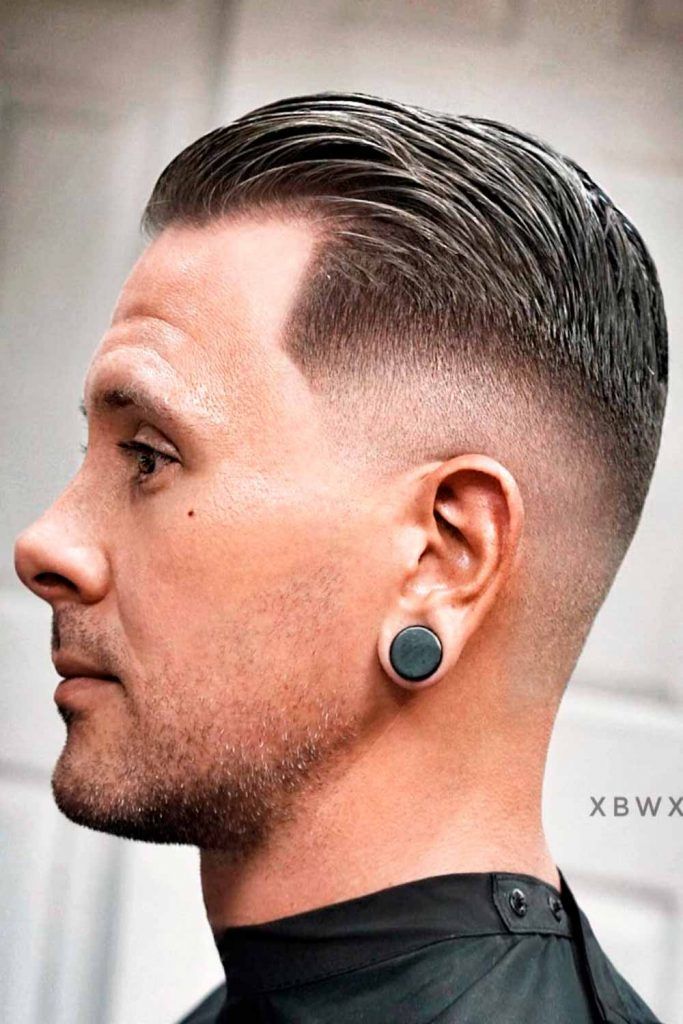 Source: @xbigwesx via Instagram
Short And Classic Military Cut
Are you a fan of some more traditional masculine haircuts? Then just pick up on the conventional fade haircut. You can also add some variety with a clean-shaved outline or a trimmed beard if you like; however, it's not necessary.
High And Tight Recon
A high and tight recon is arguably one of the most recognizable military haircut styles ever. It features trimmed hair on the sides and back as well as an inch long hair on top. If you ask your barber to leave longer section atop, it will give you more styling options. For instance, you'll be able to brush it back for a more polished look or spike it up to resemble a faux hawk.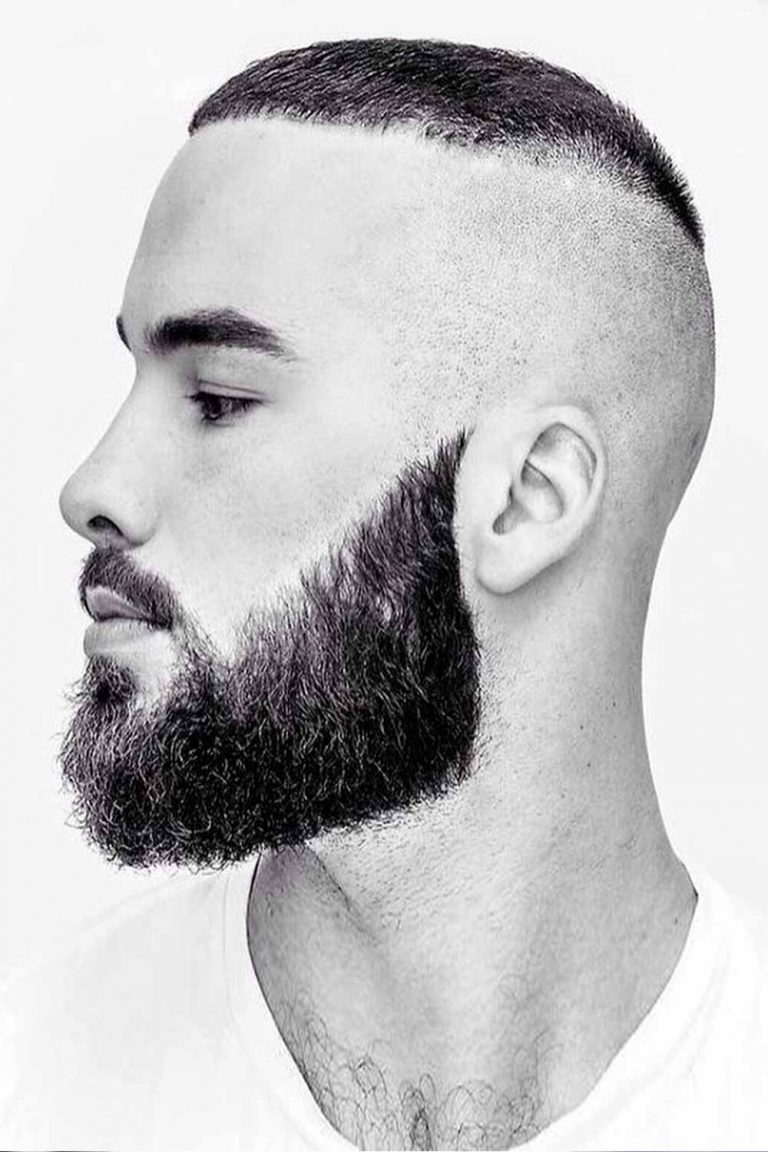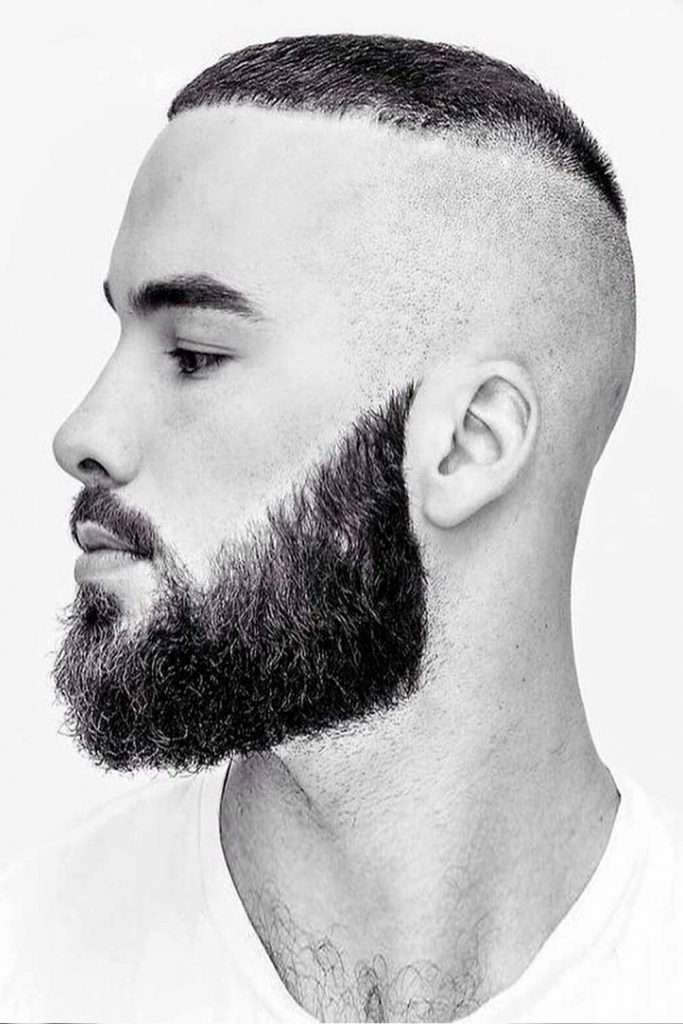 Source: @hairraribarber via Instagram
Buzz Cut
Although a buzz cut is already an extremely short hairstyle, you can still add more contrast to it by opting for a skin fade. What is more, the level of boldness depends on the type of fade you go for. To achieve the sharpest look, stick to a high skin fade while a low one will come out more discreet.
Source: @f4fade via Instagram
Military Haircut For Natural Curls
If you have naturally kinky locks, a military haircut should be your hairstyle of choice. It allows you to tame the unruly hair in the blink of an eye while channeling a classy and trendy look. An intricate hair design will become a cool adornment to such a 'do.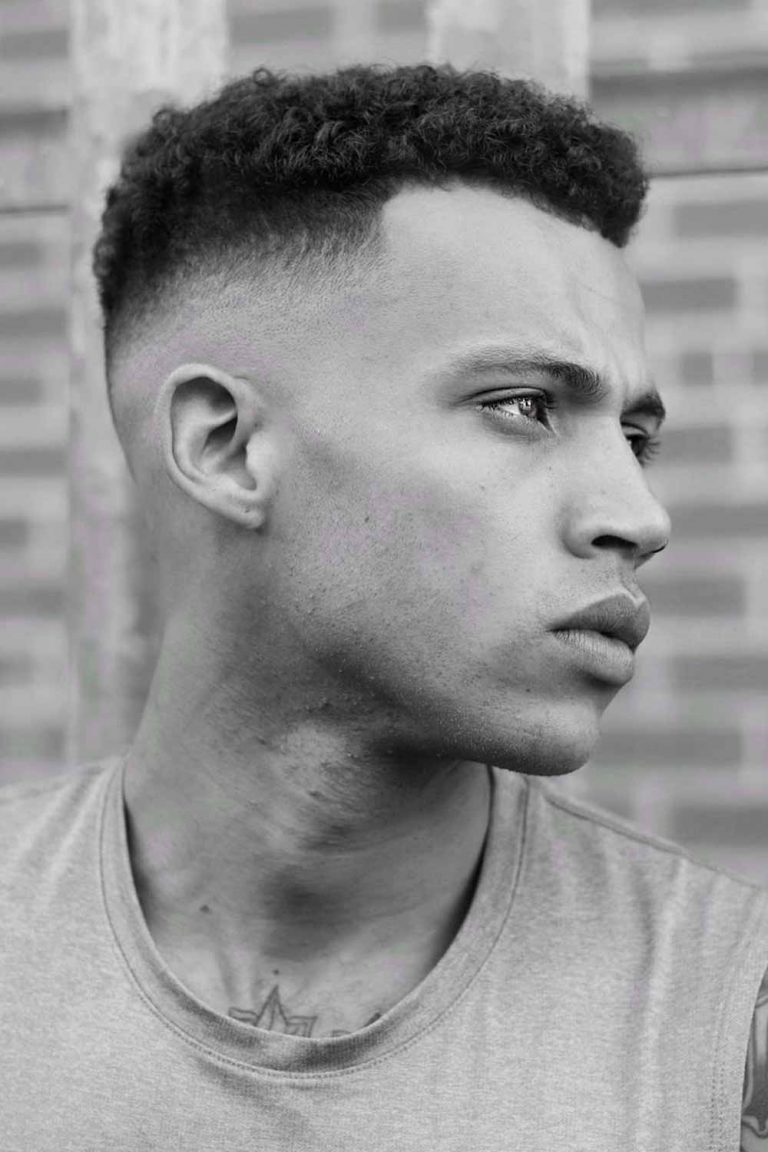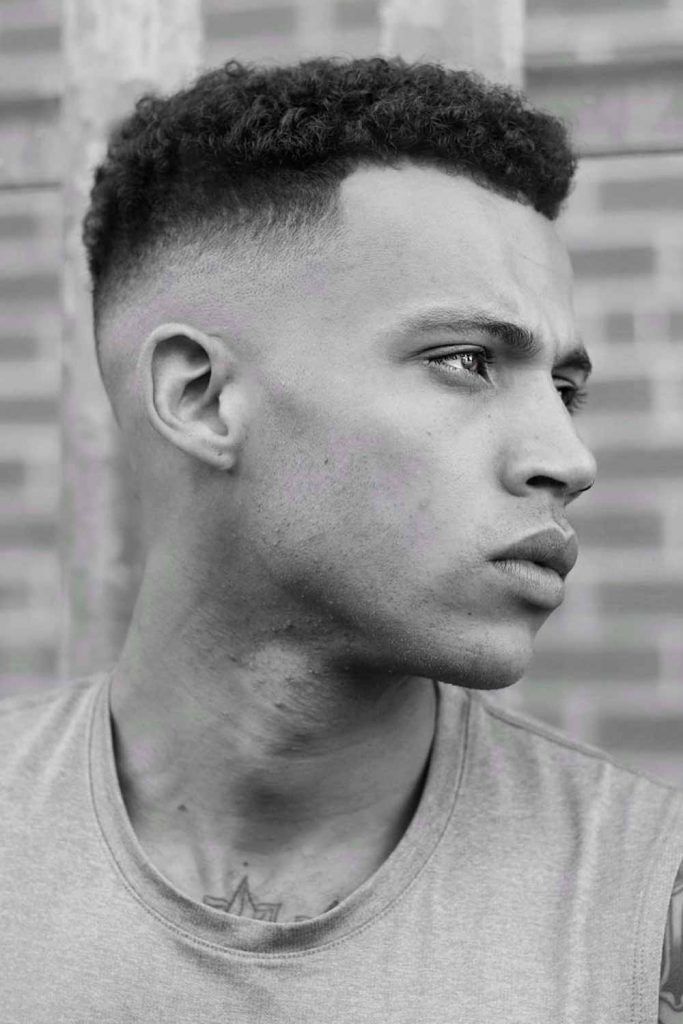 Source: @alan_beak via Instagram
High Fade Military Haircut
A high fade is an ideal enhancement for basically any hairstyle, including military. It allows your hair on top to stand out more, so don't limit your imagination when choosing the cut. Say, a cropped top or a Caesar haircut is a great accompaniment for such a fade type.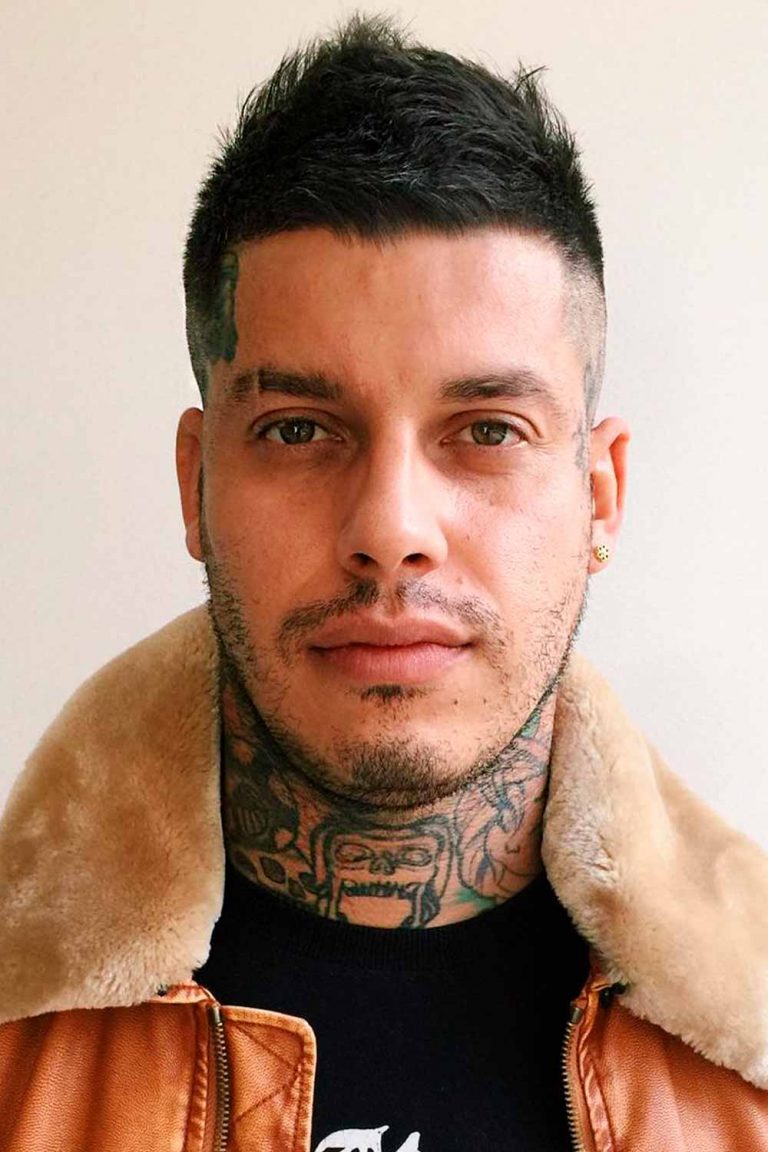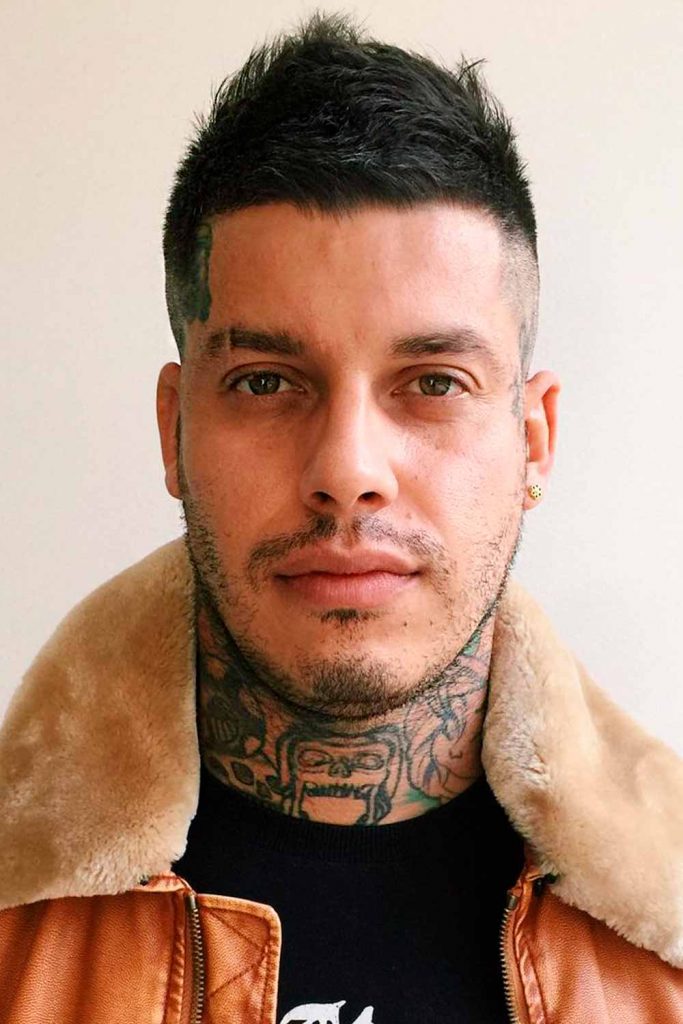 Source: @tristanoset via Instagram
Induction Cut
Being the shortest haircut possible, an induction allows you to make a strong fashion statement. It's intended for really daring men who have nothing to disguise. Thus, ensure that you have a perfect scalp shape without any scars, bumps or pimples. Otherwise, it's better to turn to something less exposing.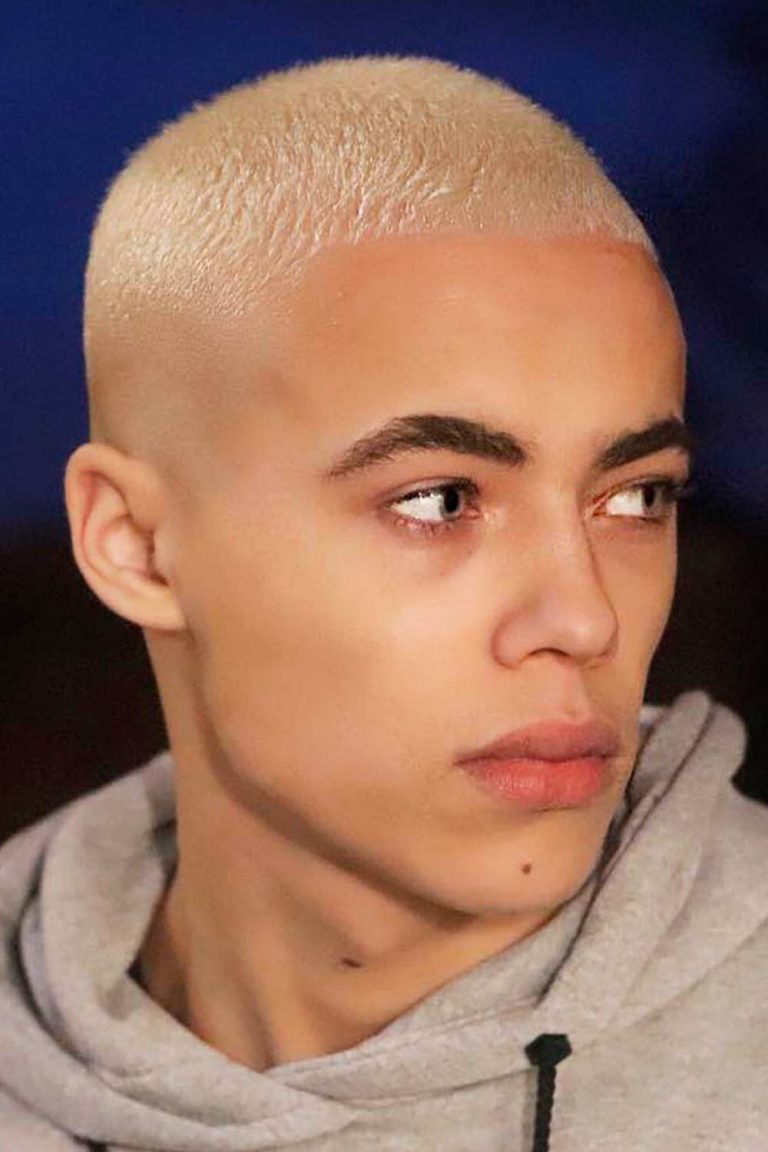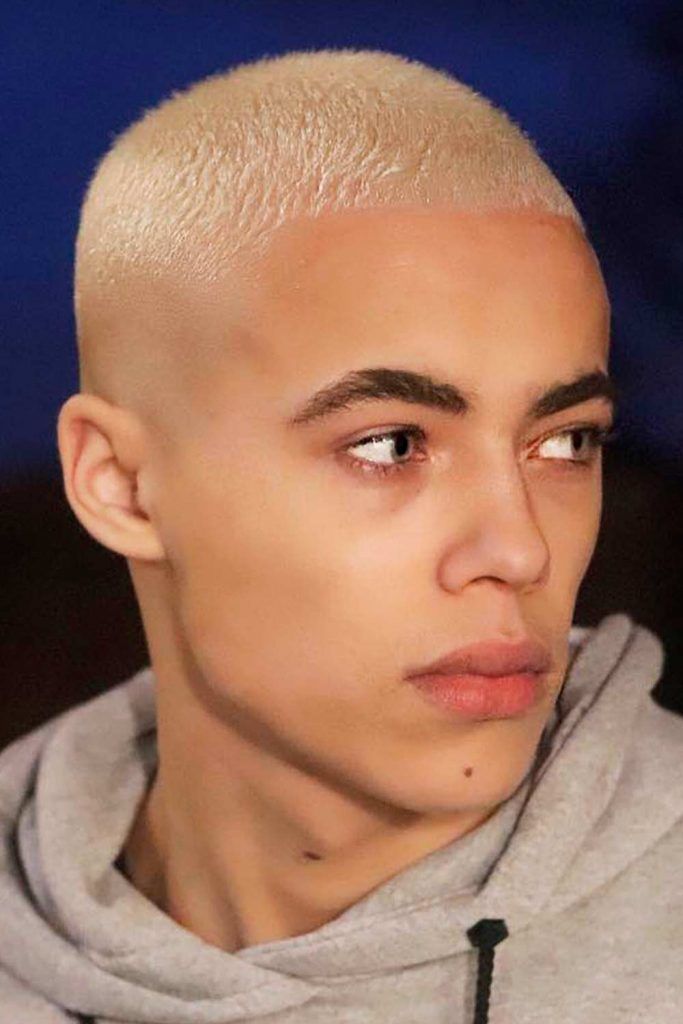 Source: @alan_beak via Instagram
Retro Military Style
Classic will never go out of style. Thus, if you're after a military haircut, why don't you try a good old retro style? Of course, for a modern turn, you're welcome to add some trendy elements, such as a hard part or a hair design.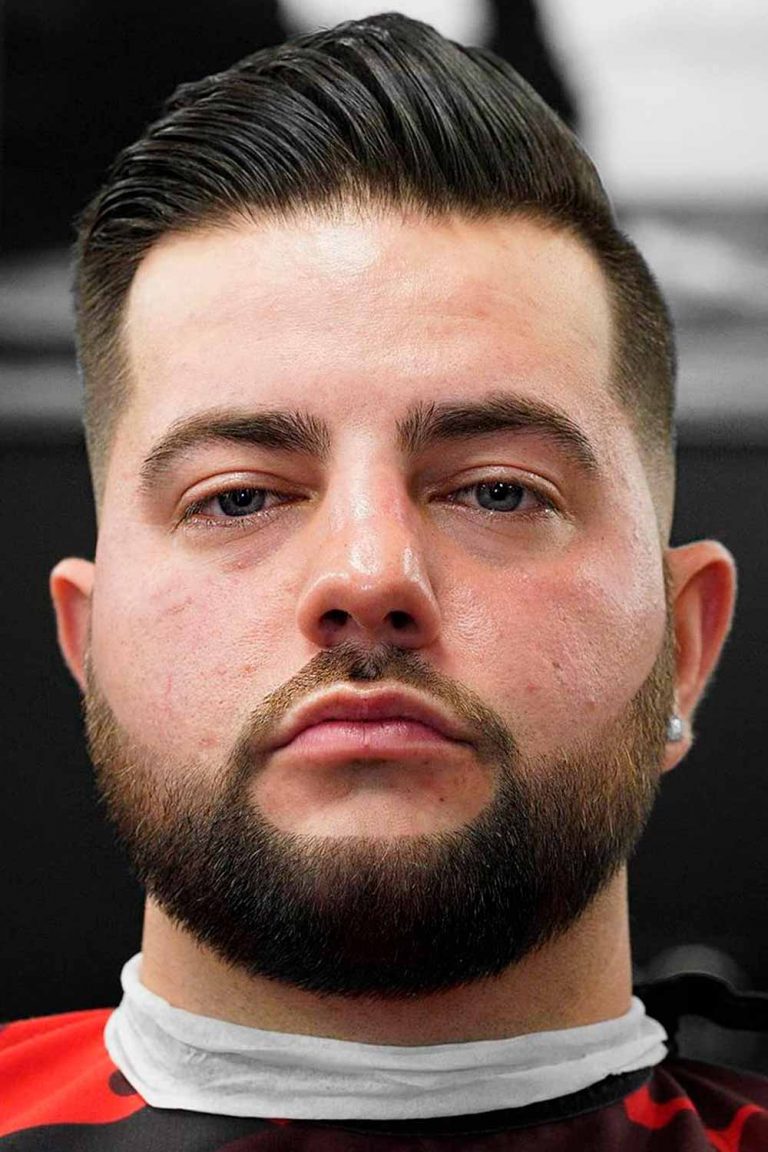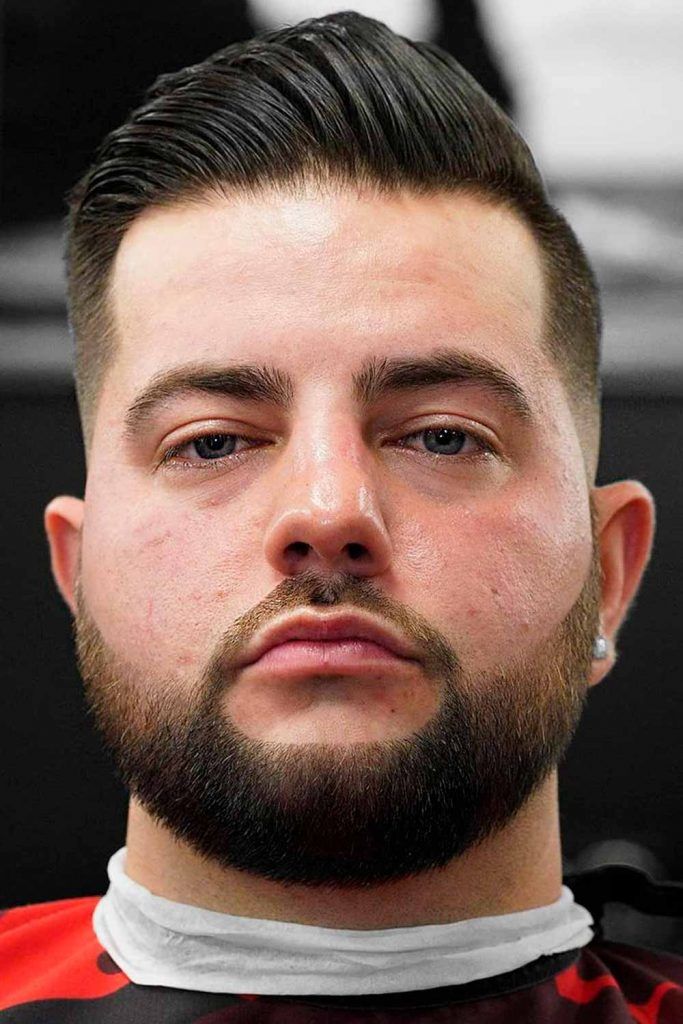 Source: @jubei_ma via Instagram
Spiky Top With Side Brush
Wavy or curly hair type isn't the reason to shy away from a military cut. Instead, you can accentuate the elaborate texture of your locks with a bald fade and a hard part, thus keeping all the focus on the top of your head.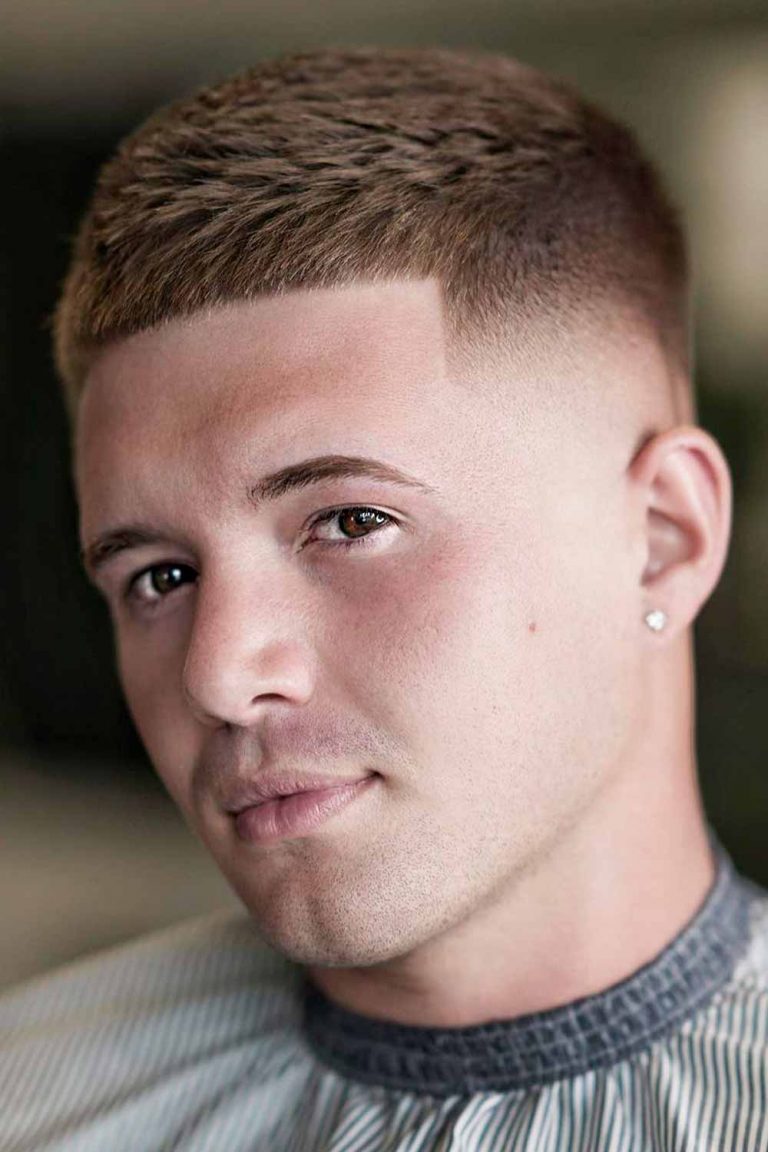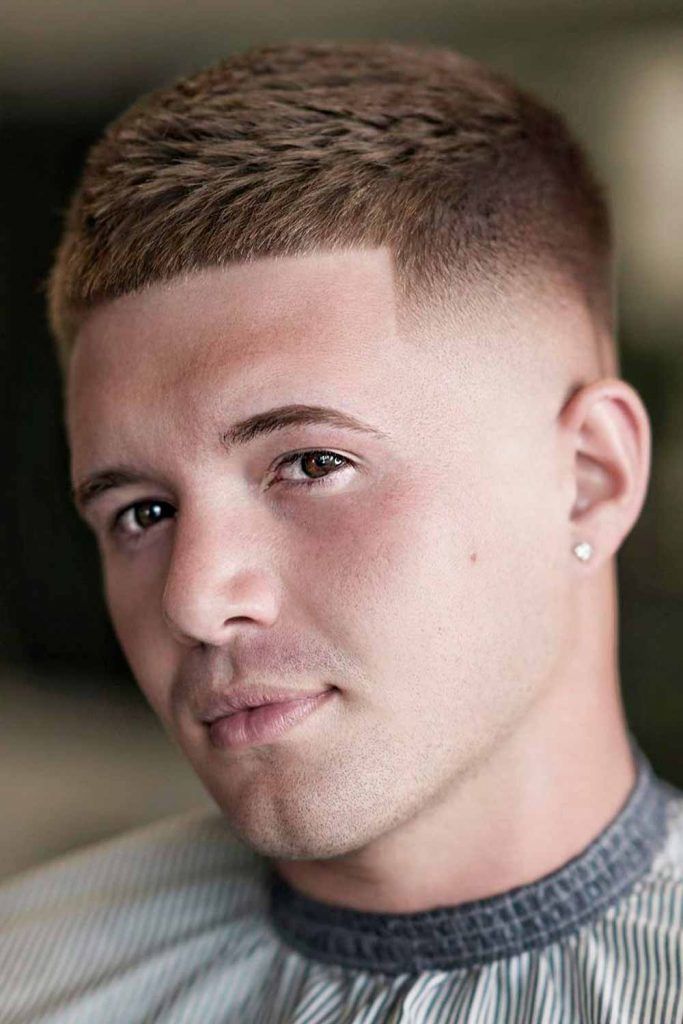 Source: @xbigwesx via Instagram
Sleek Military Cut With Undercut
If you want to pull off a really authentic military look, then opt for a sleek and neat hairstyle. To get it, you need to apply quite a generous amount of hair gel and use a fine-toothed comb to style your locks on the top of your head to the side. Optionally, add a hard part to make it look even more defined and edgy.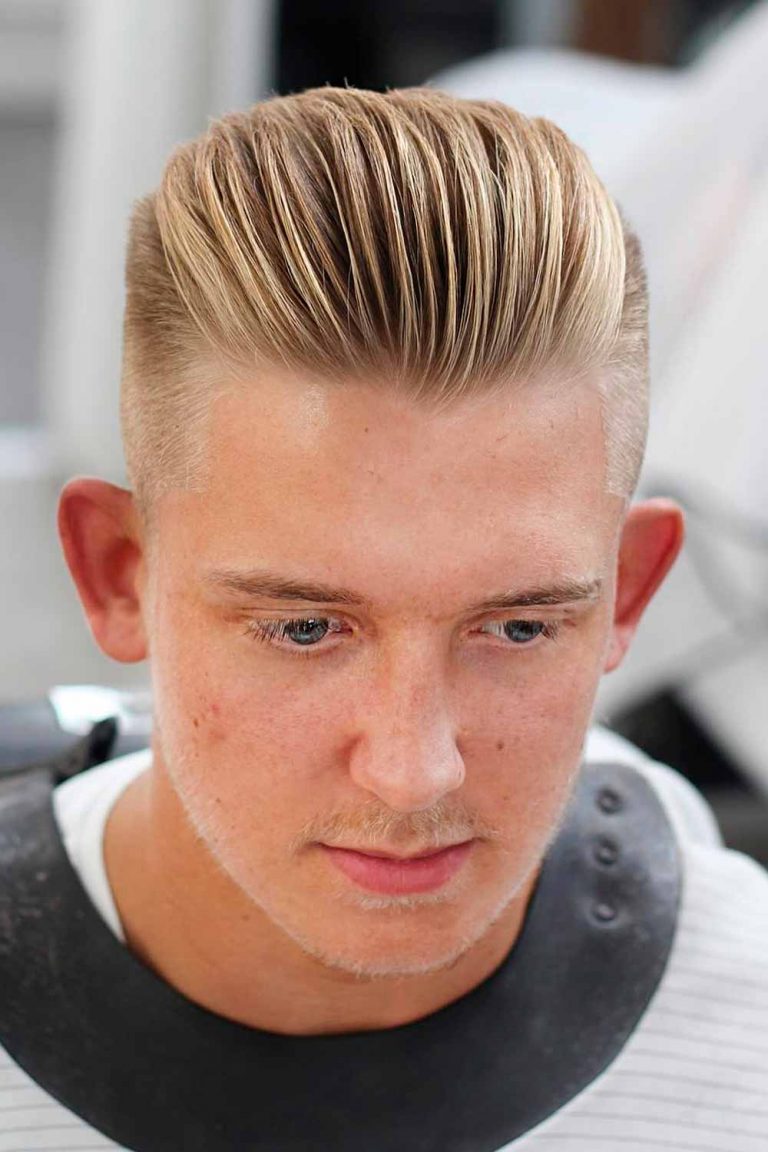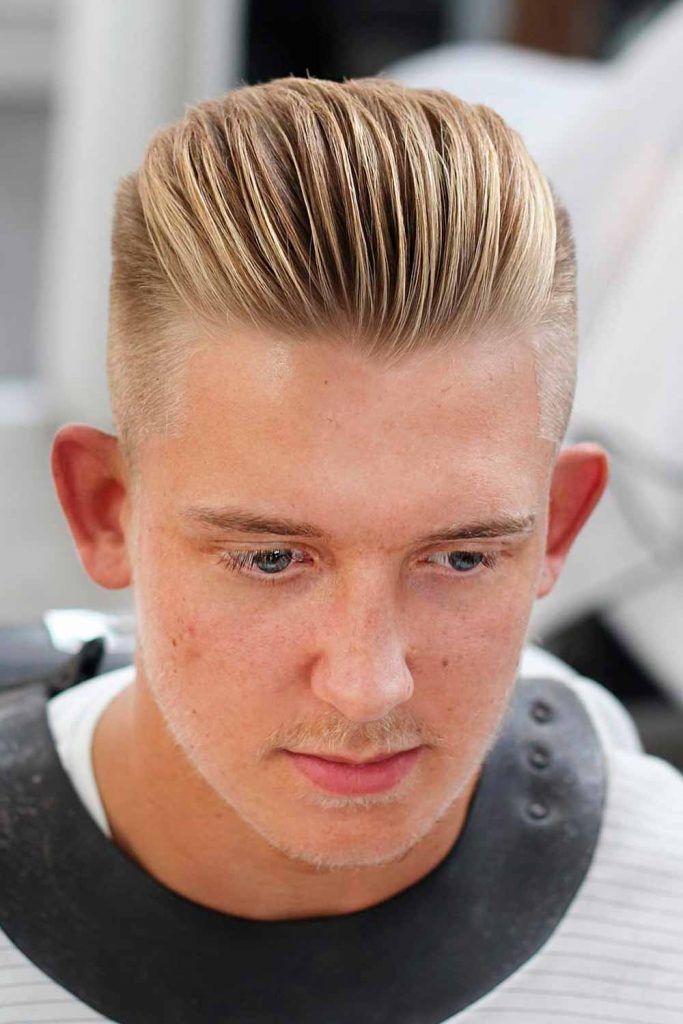 Source: @alan_beak via Instagram
Medium Regular Haircut
The regular haircut has nothing to do with the standard military hairstyle. Besides the cut itself, the difference is in the people who wear it. The regular haircut is in the style of the high-rank officers. However, it looks so insanely posh that you can easily wear it even if you have nothing to do with the army. What makes the regular haircut stand out is the hard part on the side, whereas the hair on the sides is usually a fade cut medium length.
Cropped Bang
Military hairstyles are all about clean lines, precision, and a minimal amount of hair. Even the cropped bang looks appropriate and sophisticated in this case. Define it with a fine beard or facial hair for a clean-cut look.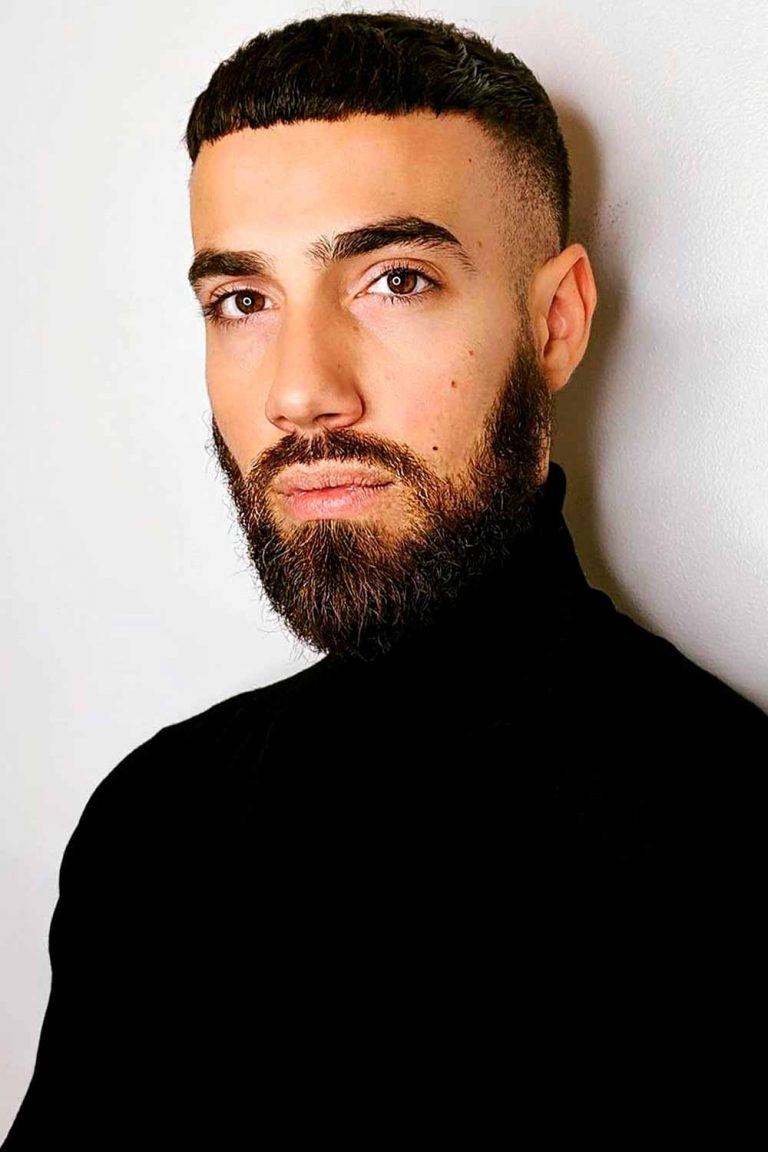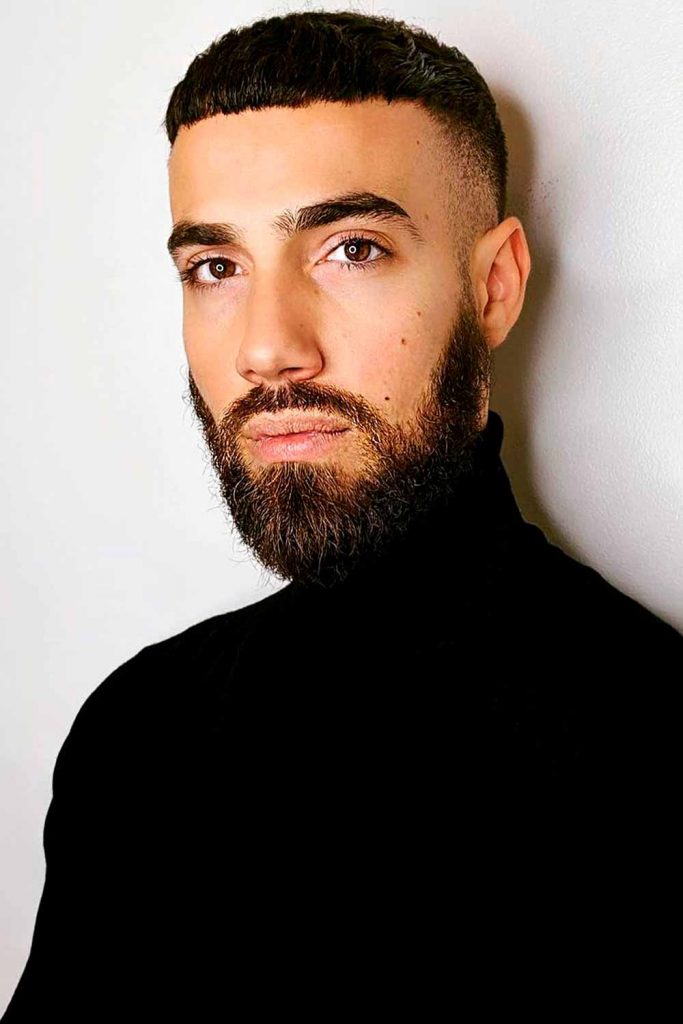 Source: @adrianocattide via Instagram
Military Burr Haircut
To get insight into the notion of the Burr haircut, it won't be superfluous to know what the Induction cut is. In brief, it's the shortest crew cut possible. It even aims for a bald head haircut when there is only a stiff bristle left. And when your Induction cut has grown a bit, it morphs into the Burr haircut.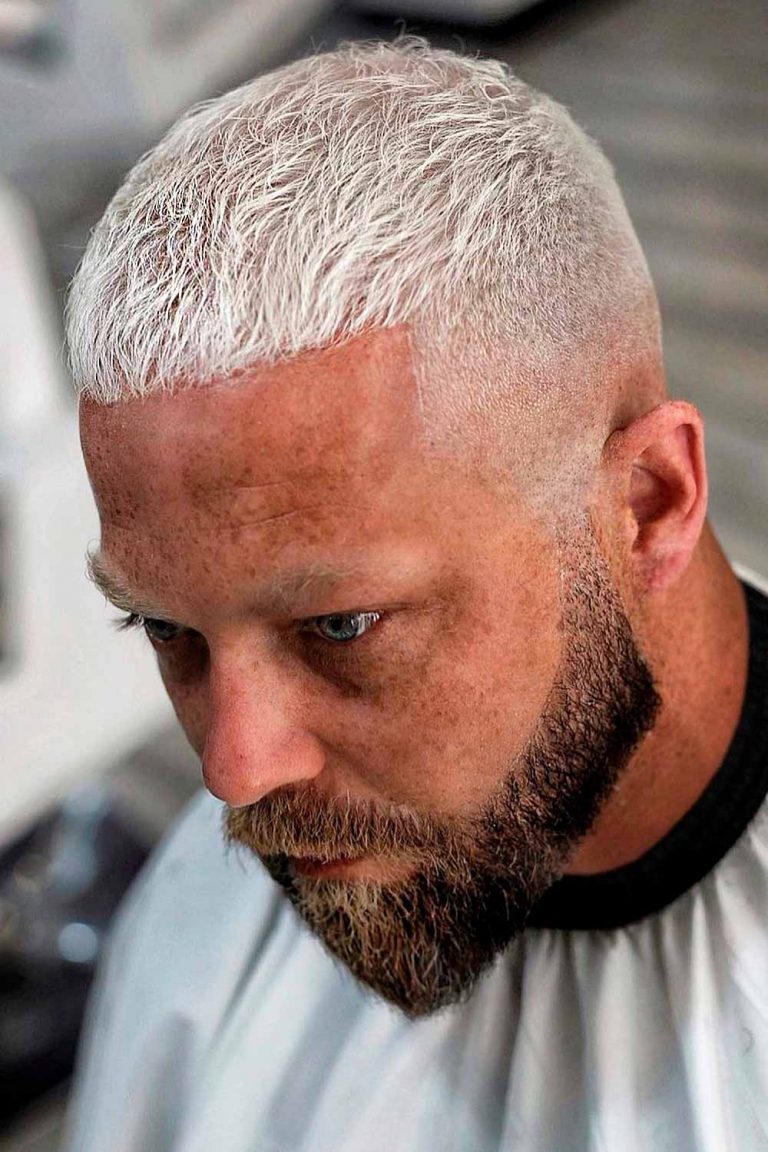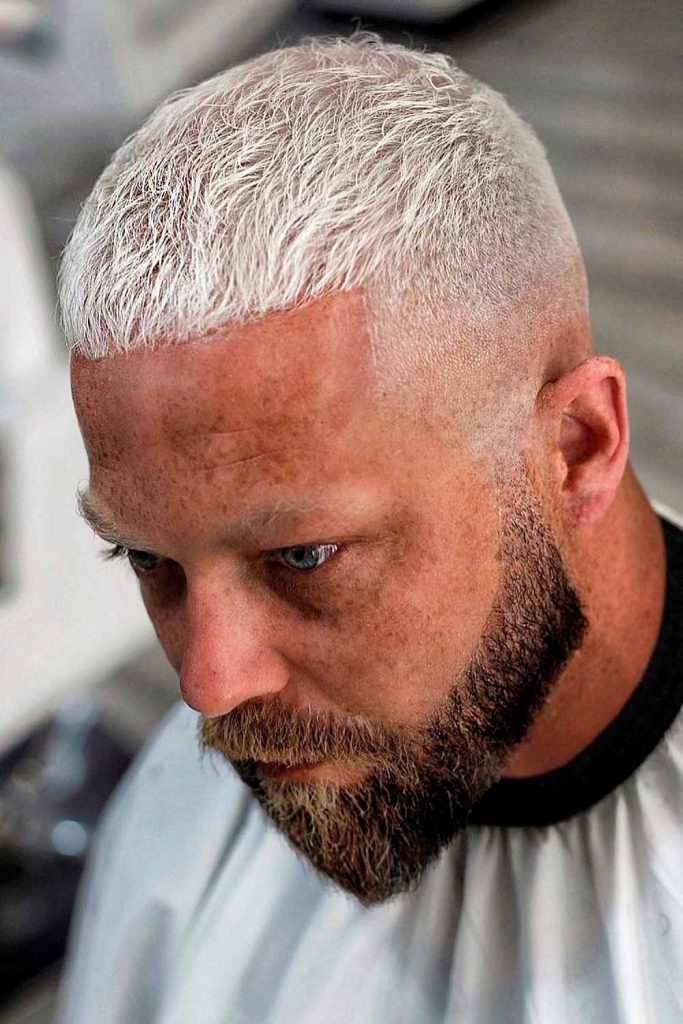 Source: @ryancullenhair via Instagram
The Butch Cut
If you find the Buzz cut too dramatic, then you should give the butch cut a try. It is the type of fade haircut black men would find especially appealing. The hair on the top of the head and the upper area of the sides and back should be of the same length, something around 1⁄4 and 3⁄4 inch long, whereas the hair below this section should be buzzed very short. Also, you can add a bit of variety by making the front top hair longer than the back, thus achieving a flip up. Such haircut designs require a little bit of a styling product, like control wax.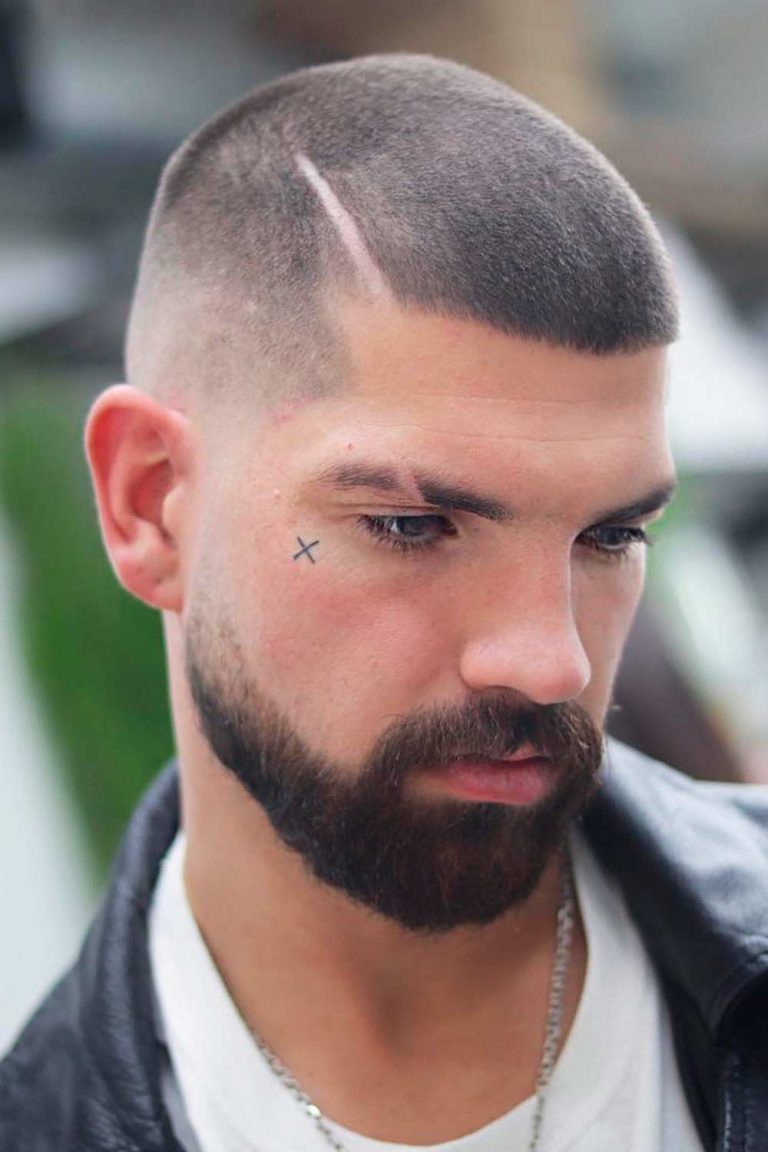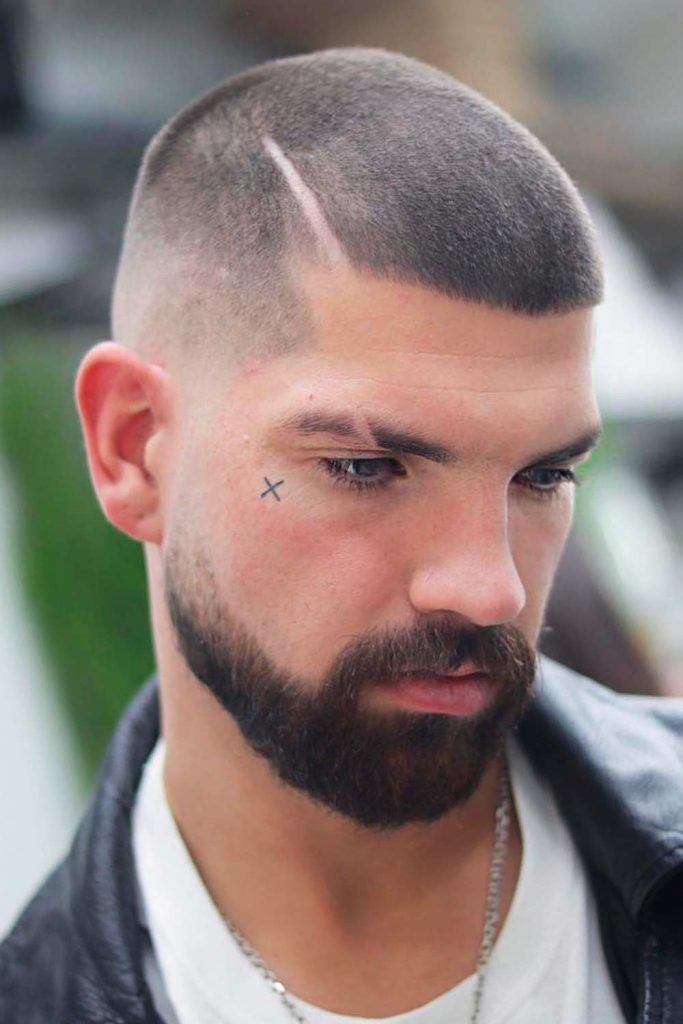 Source: @alan_beak via Instagram
Regulation Cut
A regulation cut is one of the most elegant and refined mens military haircuts. To give it extra impact, add a hard part to the side.
Source: @sirpaulcharles via Instagram
Military Mohawk
While undeniably being classic, a military buzz cut is not the only army cut to go for. A military mohawk comes out daring and bold yet reserved enough to be accompanied by both a uniform and civilian outfit.
Bald Head
Most military cuts are short, thus being low-maintenance and practical, such as a military crew cut, for instance. Yet, if you can't be bothered to leave any hair on your head, feel free to shave it all off.
Quiff Hair On Top
No matter whether it is a number 2 haircut or a high and tight fade, you can give it a stylish touch by complementing with a quiff.
Classic Medium Hair With Undercut
Those who prefer classic military style haircuts with a twist should go for medium hair on top and an undercut on the sides and back.
Two Level Military Hair Cut
A two level cut is one of the most popular military hair cuts for guys and not for nothing. Thanks to the difference in length between the sides and top, it is high contrast and sharp.
Short Waves
If you have curly thick locks, short waves will help you to keep them in check with 360 waves.
Spiky Top And Neat Sides
Butch hairstyles can be easily transformed into many other fashionable hair looks. Spike up the top while leaving the sides neat and clean for an edgy yet balanced look.
Source: @hayden_cassidy via Instagram
Line Up Military Haircut
A surefire way to give any military haircut definition is to get a line up along the forehead and temples.
Source: @hayden_cassidy via Instagram
Military Fade With Brush Up Top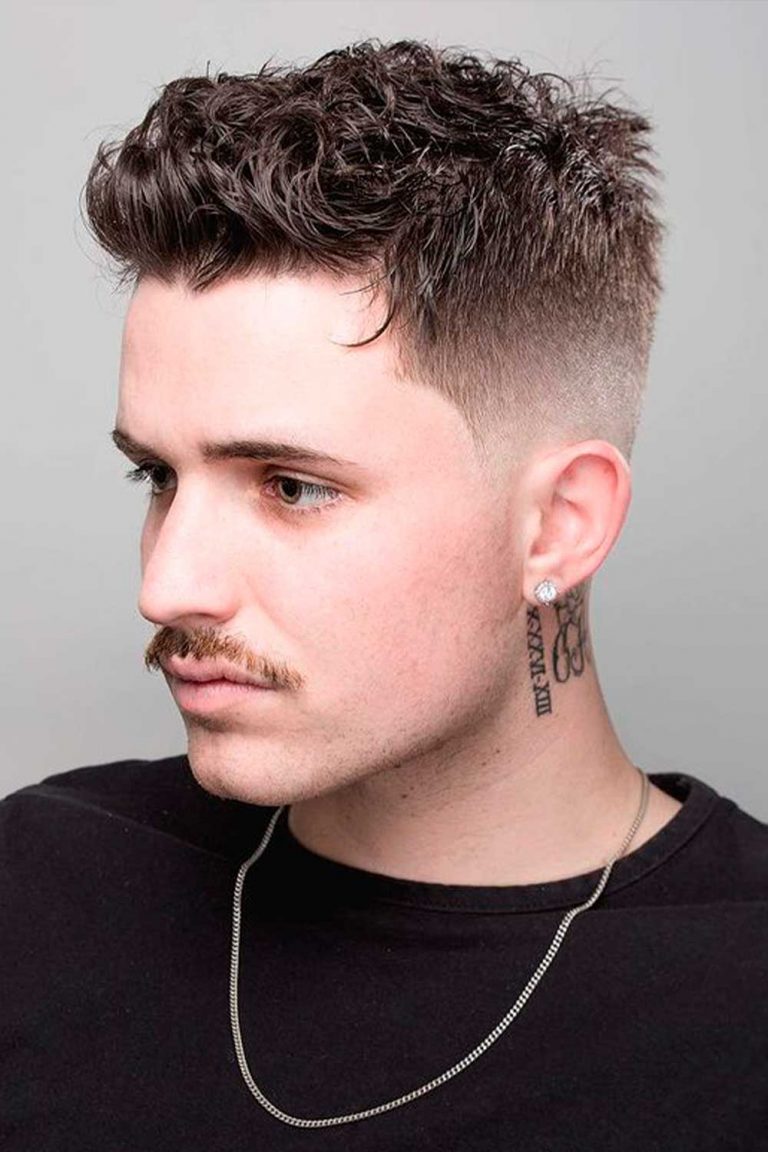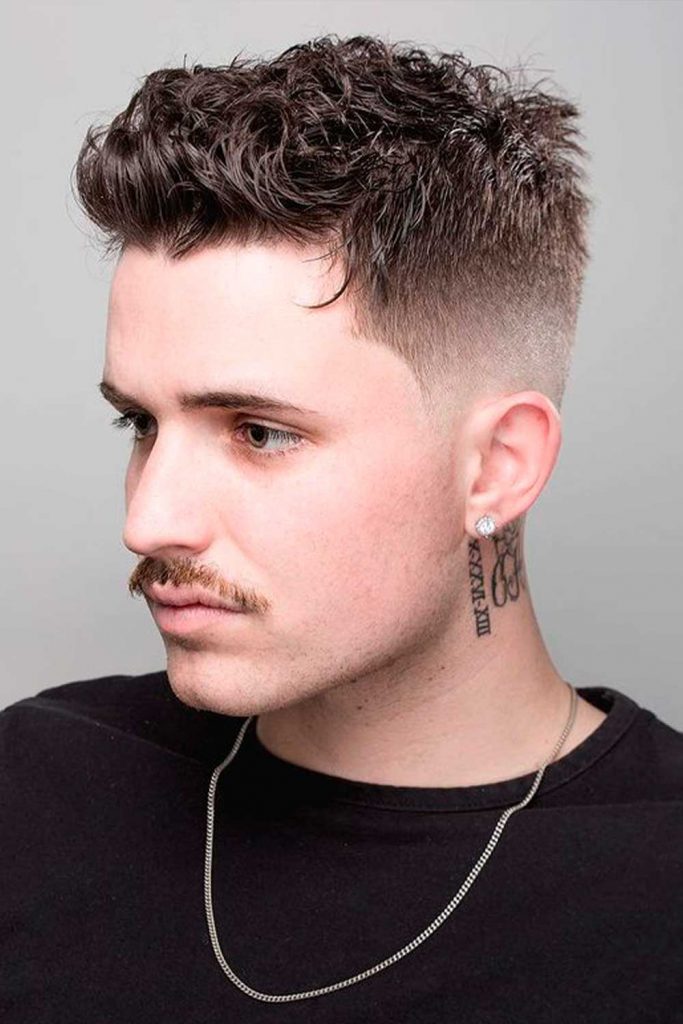 Source: @andrewdoeshair via Instagram
Butch Military Haircut
This touch of hair changes the look into less severe and ruthless, thus, making the Butch haircut one of the most common men's military haircut types. It's noteworthy that in this haircut the military fade is extrinsic, so the total look gives a nice and disciplined impression.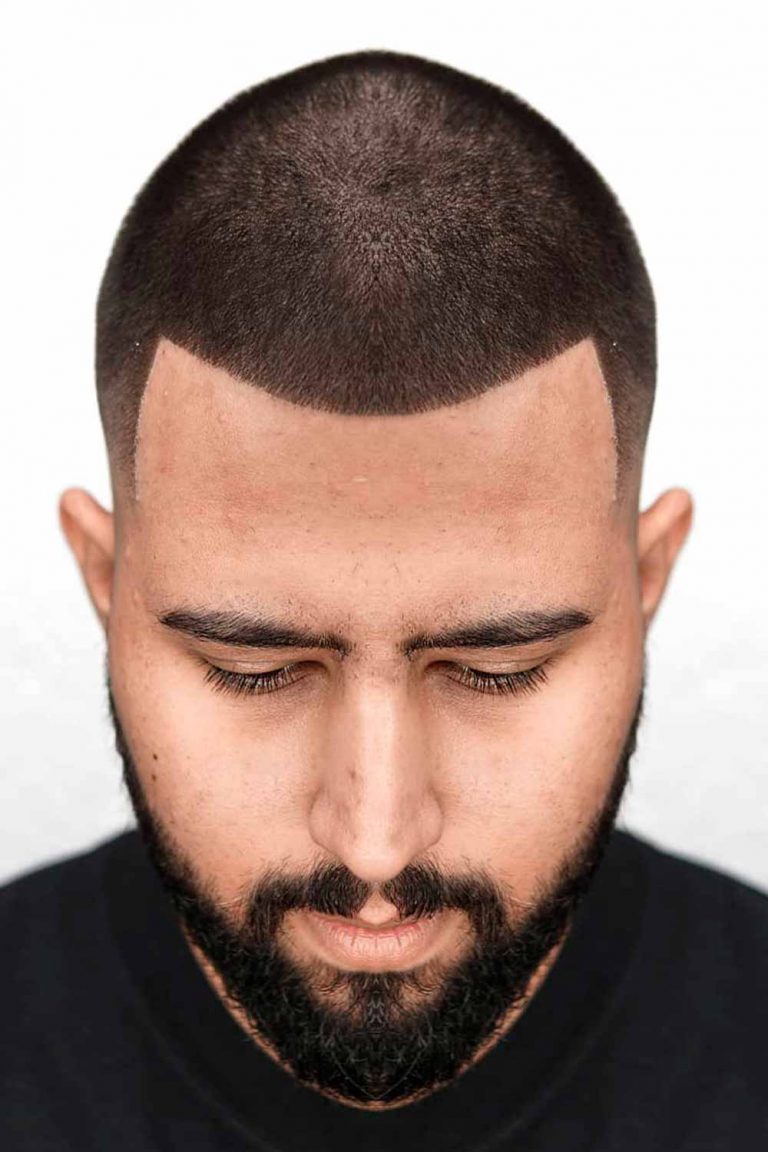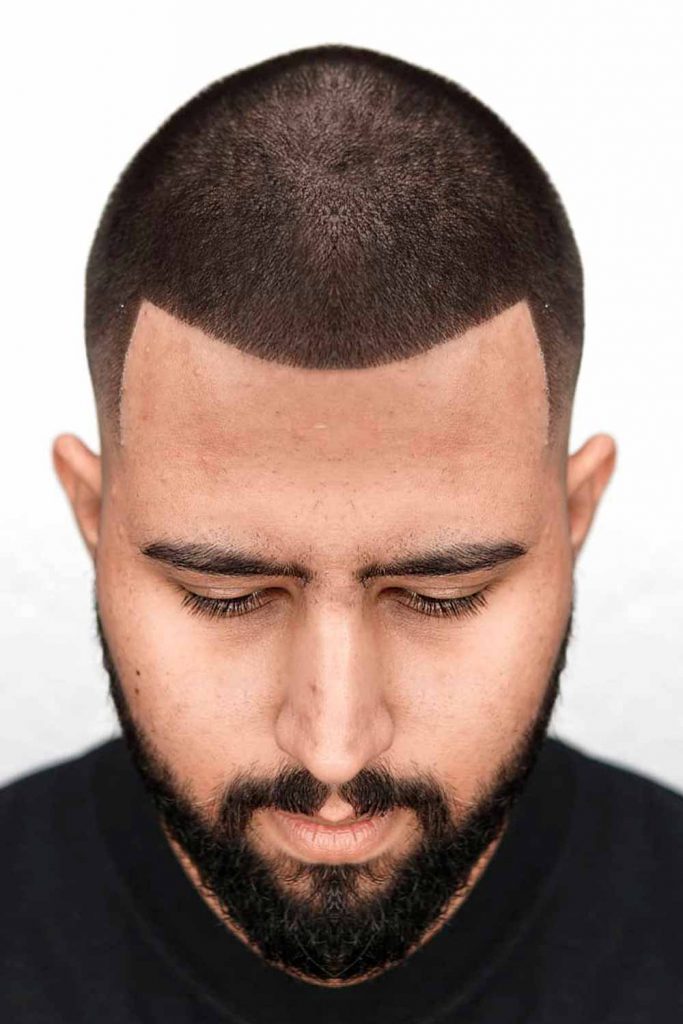 Source: @keller_konturen via Instagram
Longer Crew Cut
Being on the list of the best short haircuts for men in 2023, the Crew cut is the right choice for you if your hairline is getting thinner day after day or if you want to gain a less intense look.
Source: @meha_barber via Instagram
Longer Buzz + Fade + Line
Even though a buzz cut is originally a very short hairstyle, you can make it half an inch longer to pair with a fade on the sides and back. This will allow you to achieve a look with much contrast. Yet, it remains neat and clean in the best tradition of a military haircut style.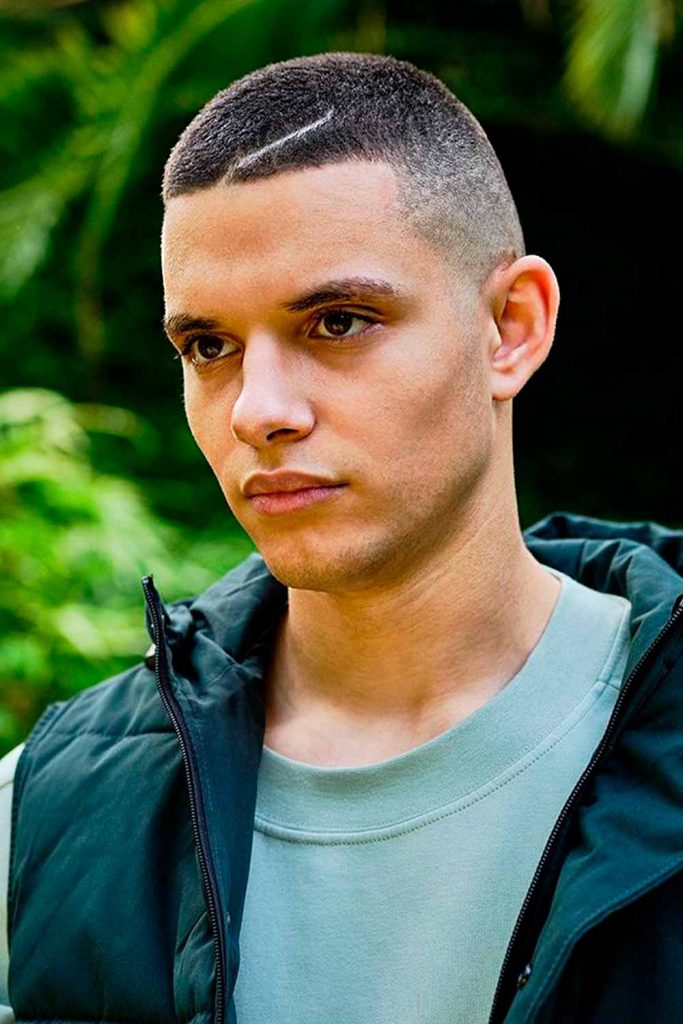 Source: @alan_beak via Instagram
Sometimes, military hairstyles are appropriate only for the soldiers and officers. However, oftentimes, men not related to the army can easily pull off some of them. Without a doubt, it's totally worth trying to incorporate this dangerously gorgeous hair looks into everyday life.
FAQs
What is a military haircut called?
Thanks to the way it is tailored, with the sides and back trimmed shortly starting from the above-the-temple area and a relatively longer top, it was named the high and tight. However today, there are plenty of variations on this cut: crew cuts, buzz cuts, butch haircuts, to name a few.
Why are military haircuts short?
First of all, it makes them easy to maintain and manage. Take a crew cut haircut, for instance, which requires zero styling. Second of all, they give your appearance a clean and professional look. And last but not least, when cut in this way, men's haircuts are extremely practical, as you may not worry that your locks will get stuck inside a helmet or be caught by an enemy or barbed wire.
What is a brush cut?
It is a type of a man short cut with the hairs styled upright so that they remind brush bristles.
REFERENCES:
A butch cut is a type of haircut in which the hair on the top of the head is cut short in every dimension. Source
The high and tight is a military variant of the crew cut. Source
A crew cut is a type of haircut in which the upright hair on the top of the head is cut relatively short, graduated in length from the longest hair. Source