There are so many awesome 50s hairstyles men that literally anyone can choose a look to match their preferences. Obviously, they have been adjusted to modern trends, so you may not worry about their obsolescence. However, the key features of the most popular fifties hairstyles have been preserved. Our guide will help you to choose the option that will flatter you most.
Elvis Inspired 50s Hairstyles Men
You can never go wrong with drawing inspiration from the King of Rock 'n' Roll, Elvis Presley. Of course, there is no need to copy his style to a hair but you can adopt the general idea and customize it according to your preferences. The main feature, an ample pomp, should ideally remain intact.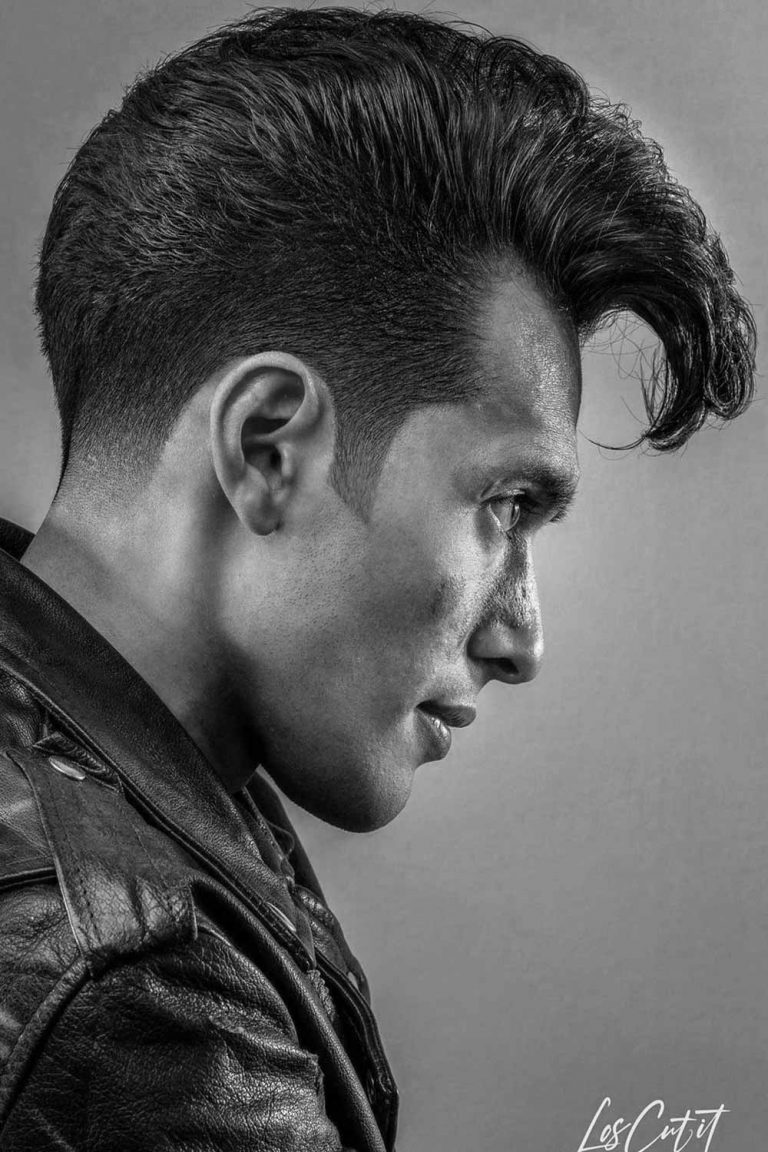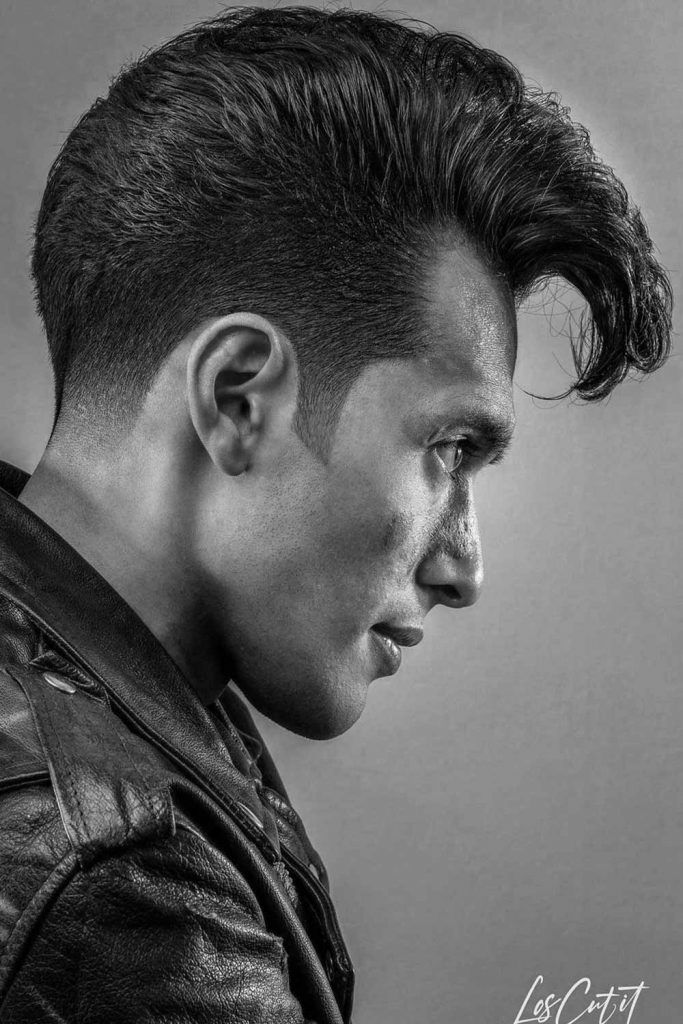 Source: @los_cut_it via Instagram
Rockabilly Jelly Roll Hair
Being a little controversial 50's hair style, a rockabilly hair roll can look trendy and bold when styled in the right way. This means the central section of your hair should have enough volume and texture to stand out. For this reason, it is best pulled off on curly and thick hair rather than flat and thin.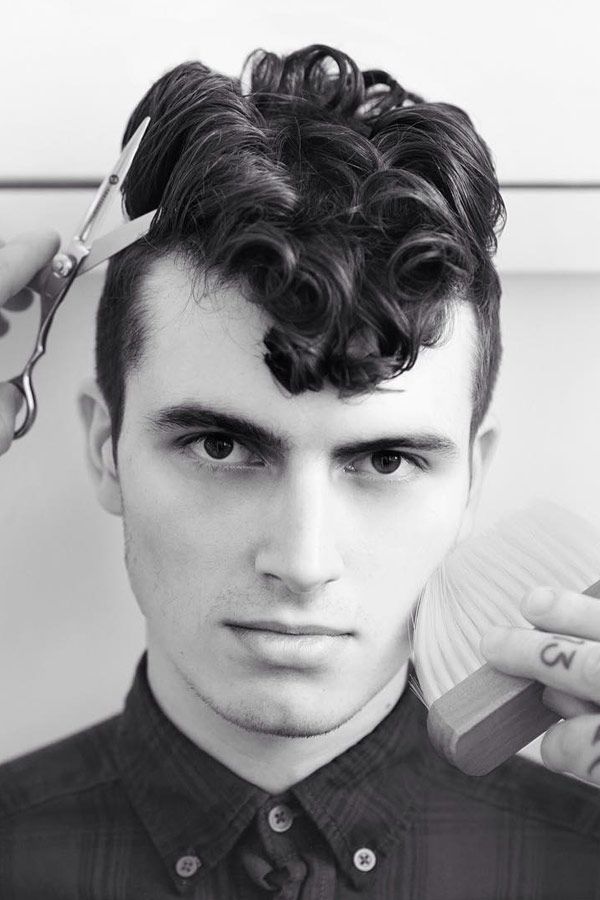 Source: @londonschoolofbarbering via Instagram
Retro Slicked Back
One of the most easily recognized 50s mens hairstyles is a slicked back look. To get that retro chic intrinsic to this greaser hairstyle, you will need to arm yourself with a tin of hair gel and a fine-tooth comb. And do not forget about a couple of loose strands of hair to give the look a stylish flair.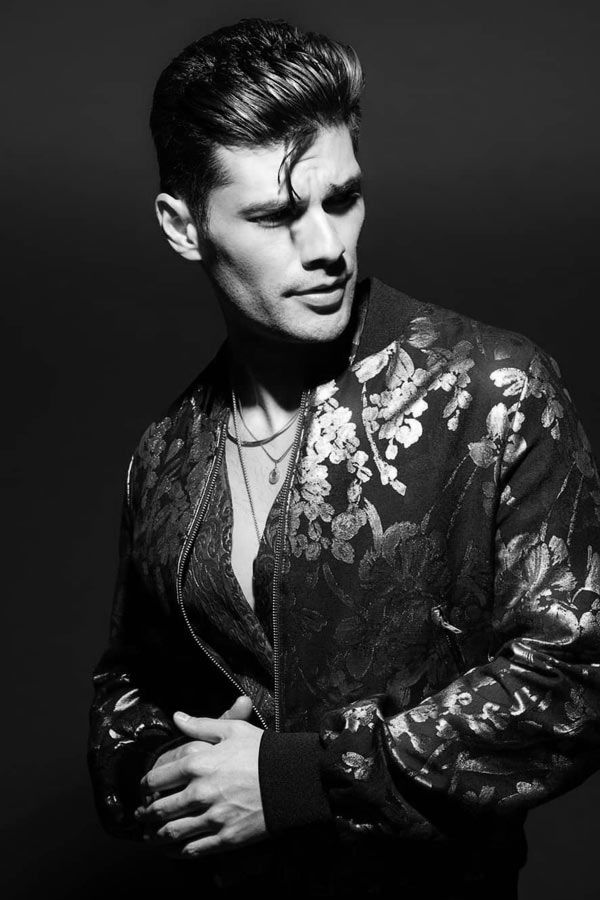 Source: @lanedorsey via Instagram
Curled Top 50s Hairstyles Men
If you do not want to bother with overly intricate 1950s mens haircuts, you can get away with a simple yet bold curled top. To pull it off, you should not necessarily have curly hair. You can get the look with the help of hair products and specific styling.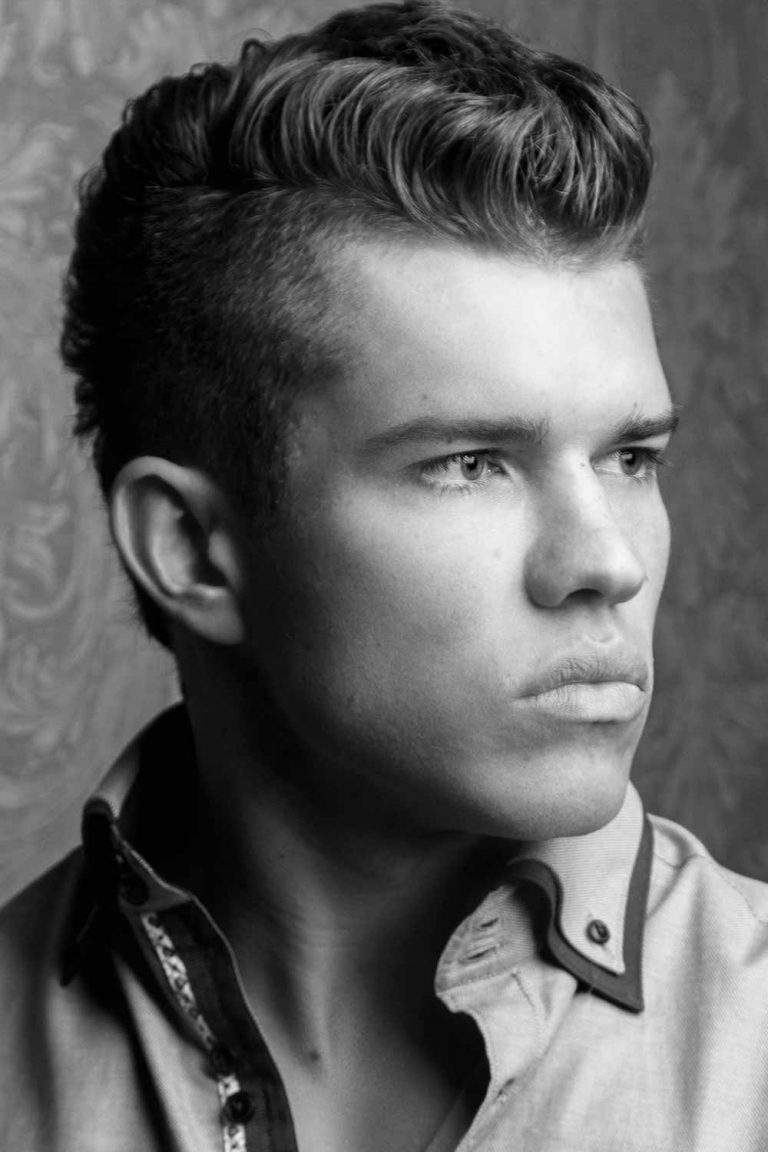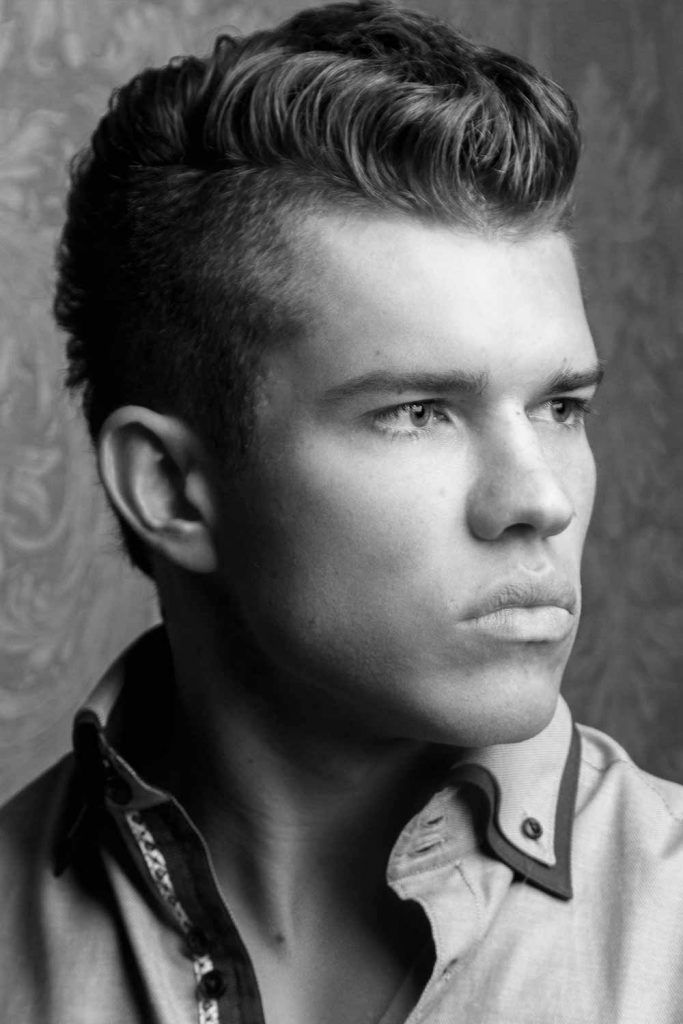 Voluminous Quiff
A quiff is all that. It is voluminous, shiny and textured. It is a focal point of the whole look and it does not tolerate rivalry. To keep the focus on this iconic 50s hair look, get the sides cropped or even shaved for the ultimate contrast.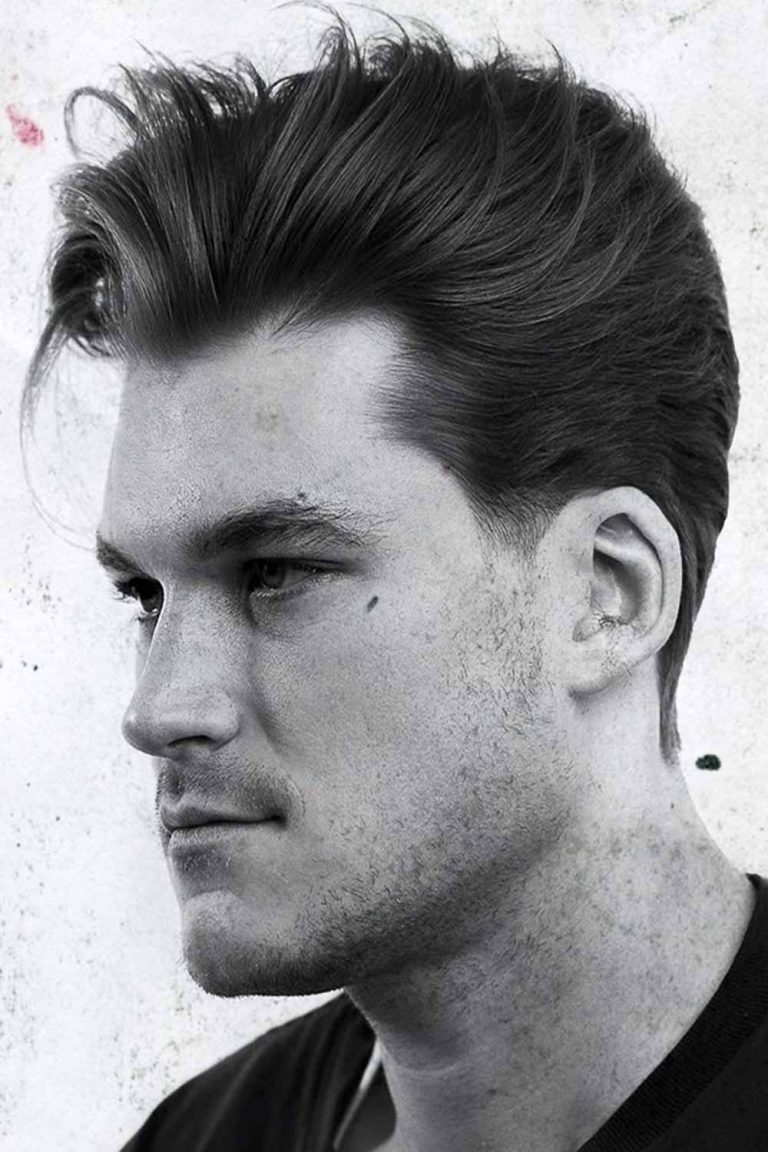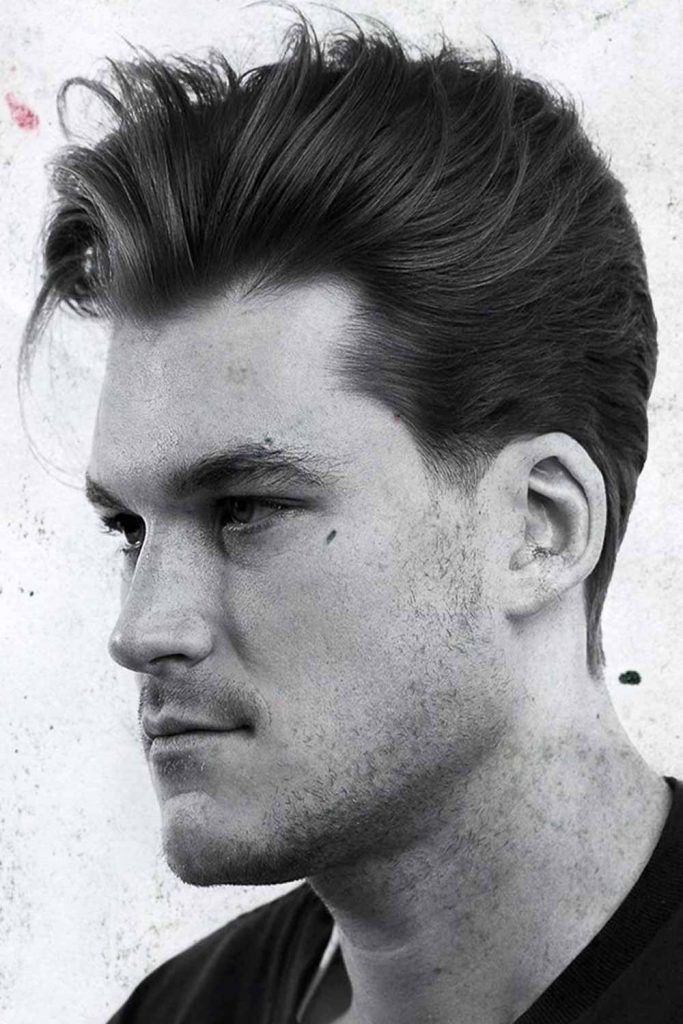 Source: @glassboxbarbershop via Instagram
Ivy League Men's Hairstyles From The 50s
Ivy League is among the most favored 1950's hairstyles for good reason. With its elegance and sophisticated charm, your hair is guaranteed to look appropriate in any ambiance. Besides, the variety of styles is so wide, that you can easily find a look that flatters you most.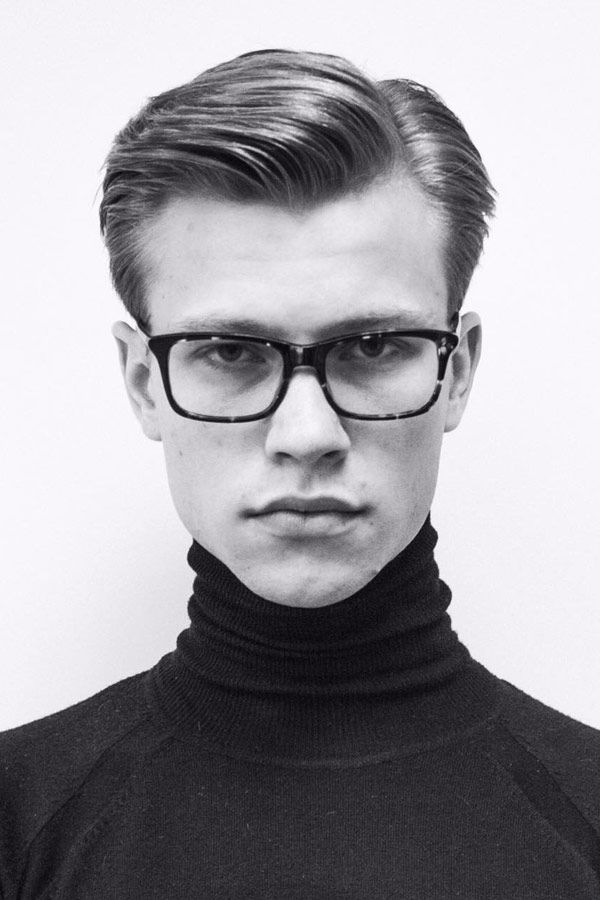 Source: @sidsottungacademy via Instagram
All Slick Back 50s Hairstyles Men
You can never go wrong with conservative 1950s hairstyles men. Although they are not particularly eye-catching and intricate, their beauty is in their simple elegance. To give structure and dynamics to such restrained 50s hairstyles men can add subtle highlights to random strands of hair.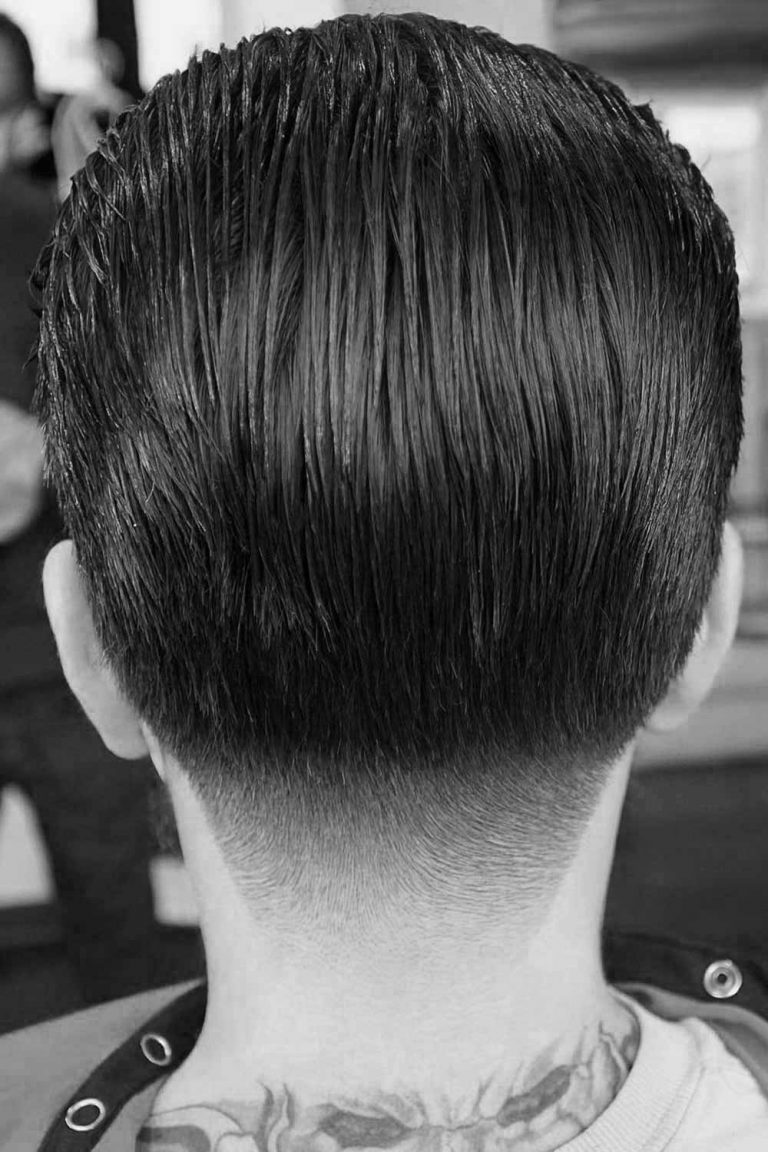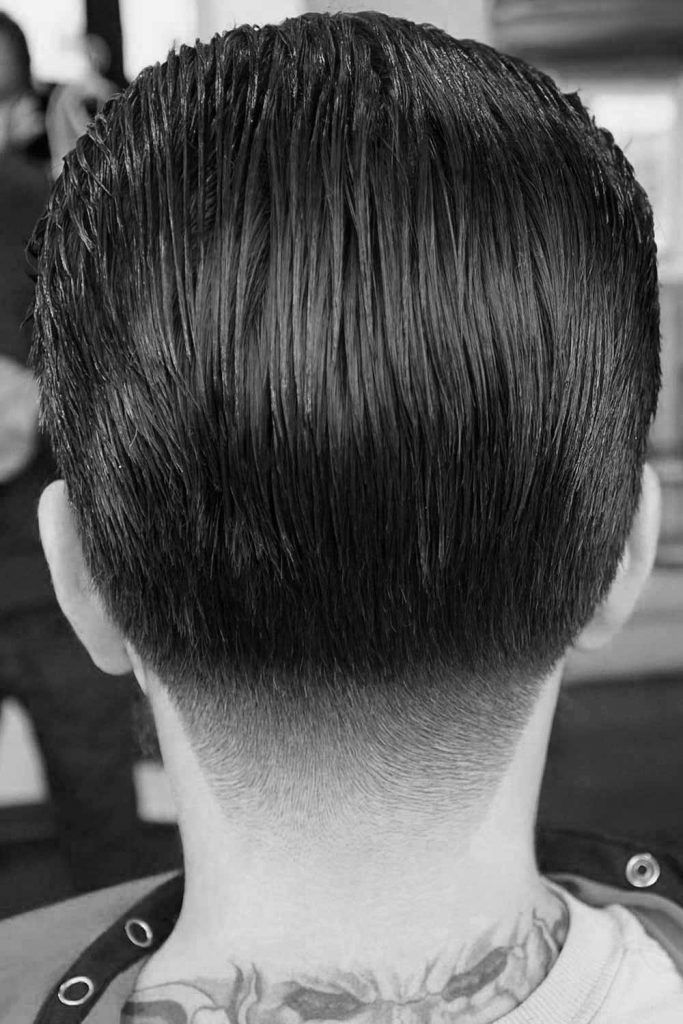 Source: @anthonythebarber916 via Instagram
Greaser Hair
A jelly roll is a true staple of popular 50s hair styles men, which is obviously not for everyone. However, if you feel that you will manage to pull it off, you can rest assured that it will pay you off with tons of compliments you are going to collect.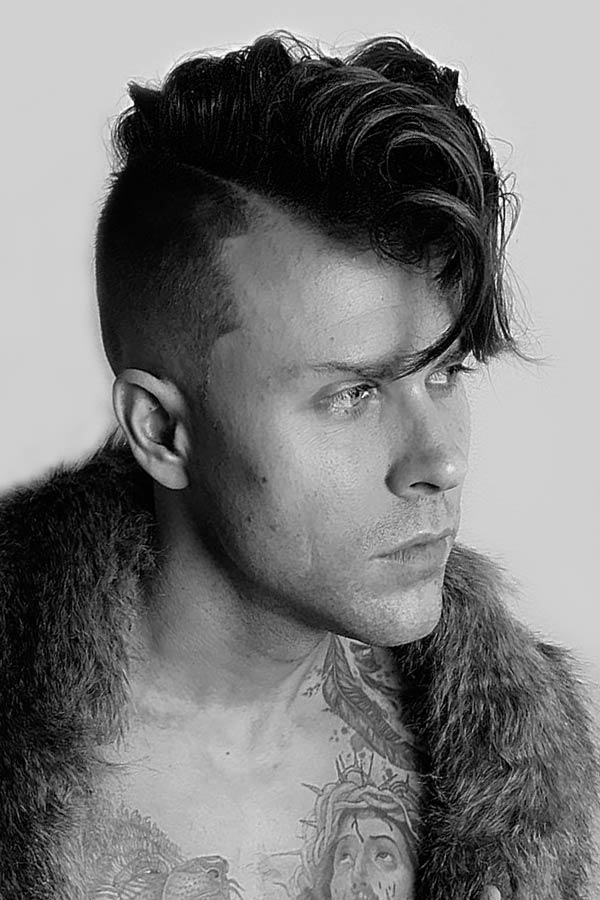 Source: @luiiisc_ via Instagram
Undercut Pompadour 50s Hairstyles Men
A pompadour is one of those greaser hairstyles from the 1950s that made a huge comeback soon after the recession and have been in fashion ever since. Even though it obviously has retro vibes, its trendy and stylish appearance cannot be overlooked.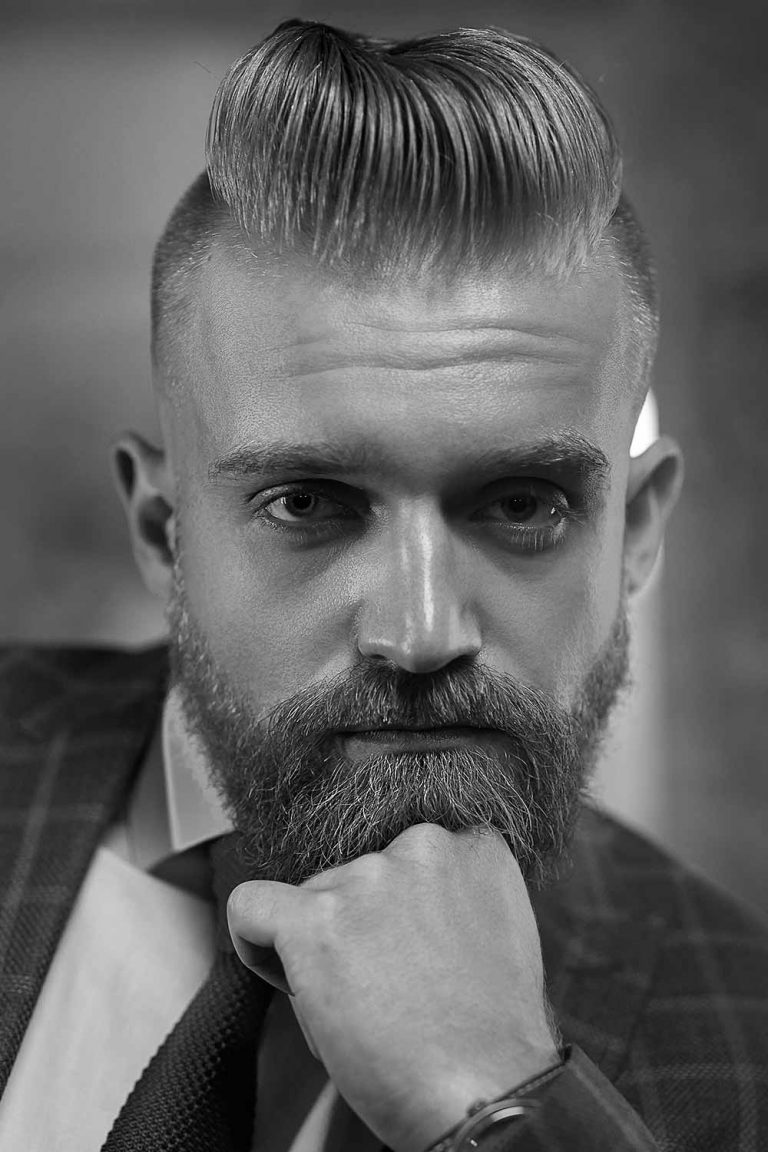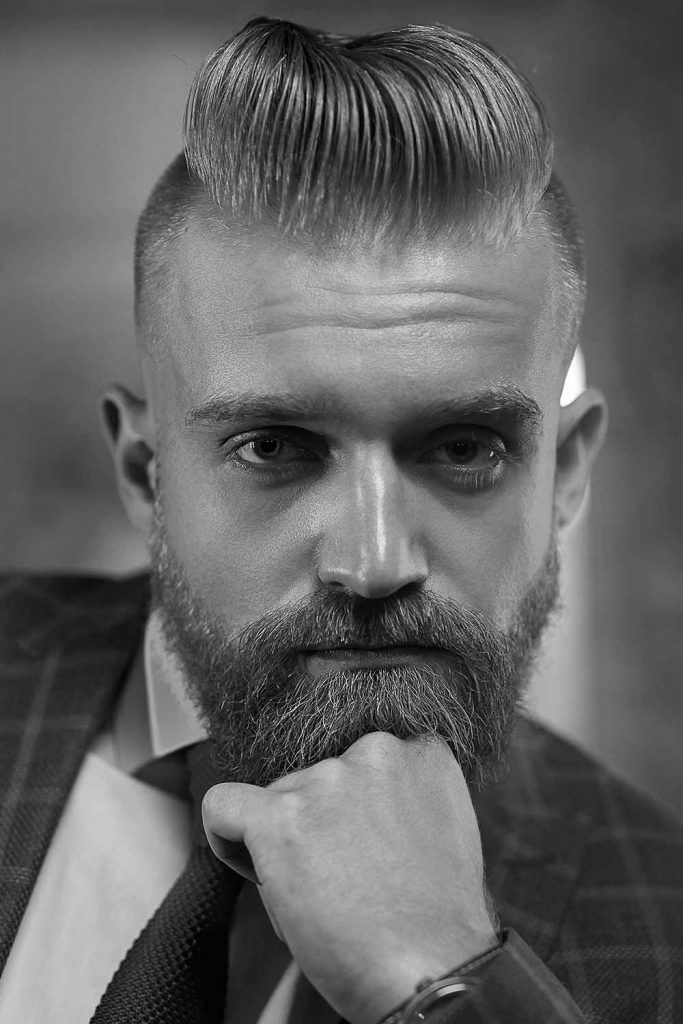 Ducktail Haircut
A ducktail was one of the most recognizable 1950s men hair looks. Also known as the duck's butt haircut, it requires you to brush your hair so that it meets in the back of your head.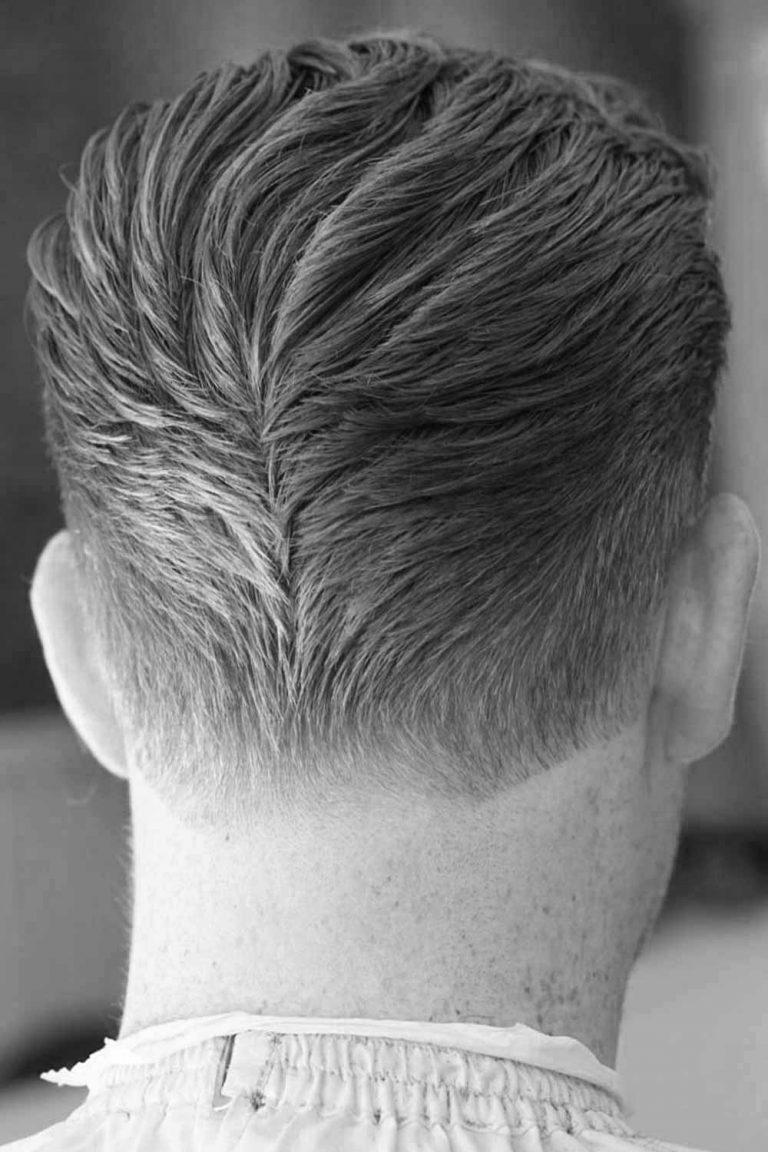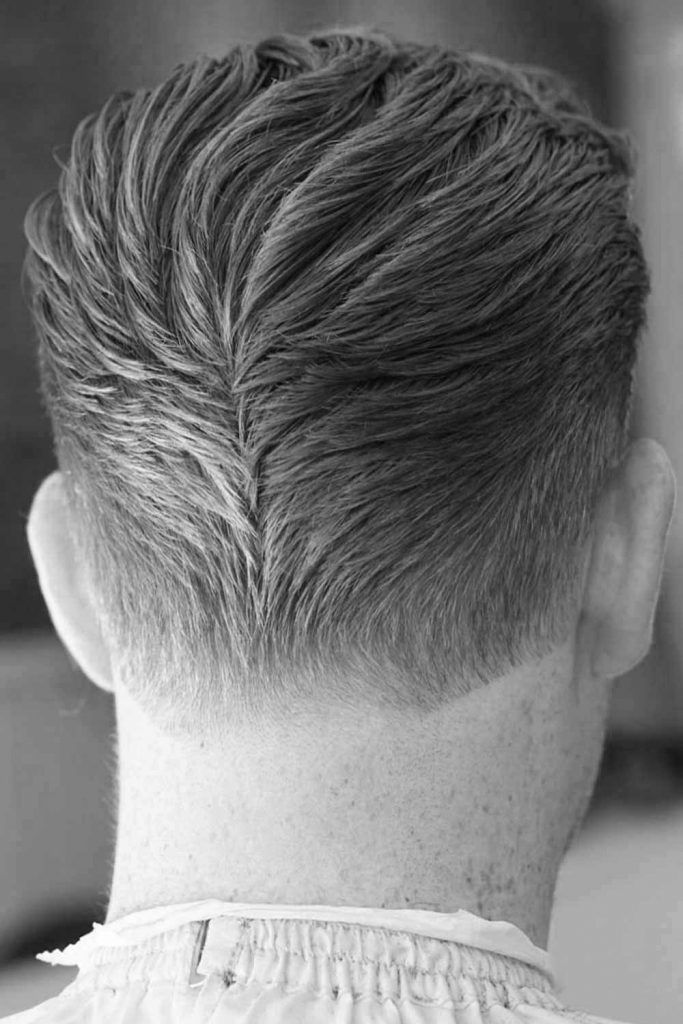 Source: @z_ramsey via Instagram
Teddy Boy Hairstyle
Appeared as a backlash to American rock n' roll style, a British Teddy Boy hairstyle has gained great popularity among people of different social status. It is unique and eye-catching, which is why it will instantly earn you the name of a fashion-savvy guy should you decide to go for it.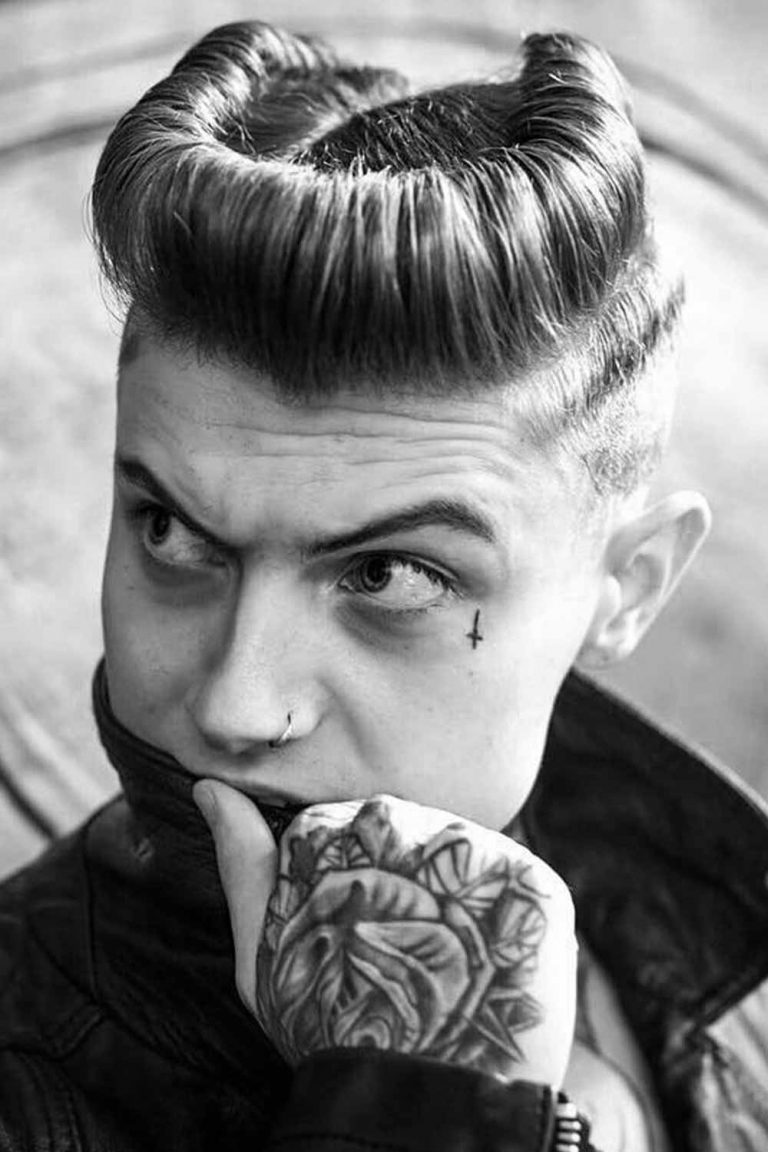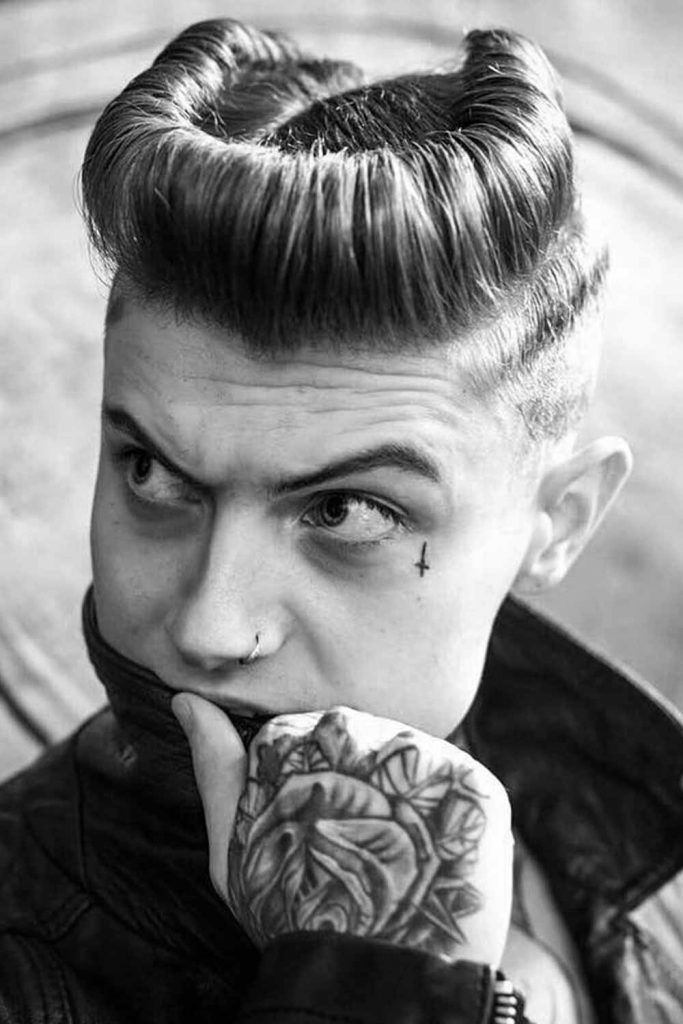 Source: @r.braid via Instagram
1950s Mens Hairstyles For Thick Hair – The Pomp
If you have a thick mane, then we have good news for you. There are plenty of cool 50s hairstyles male mods will find flattering. One of them is the pomp, which is no surprise.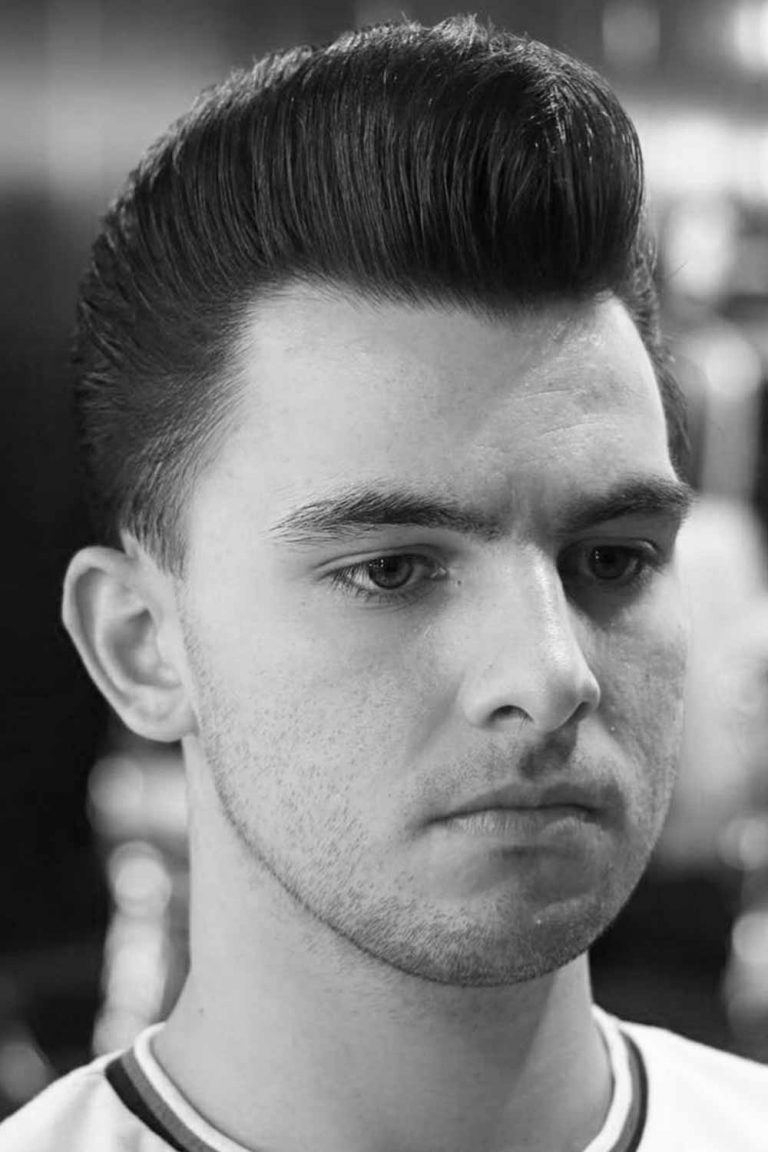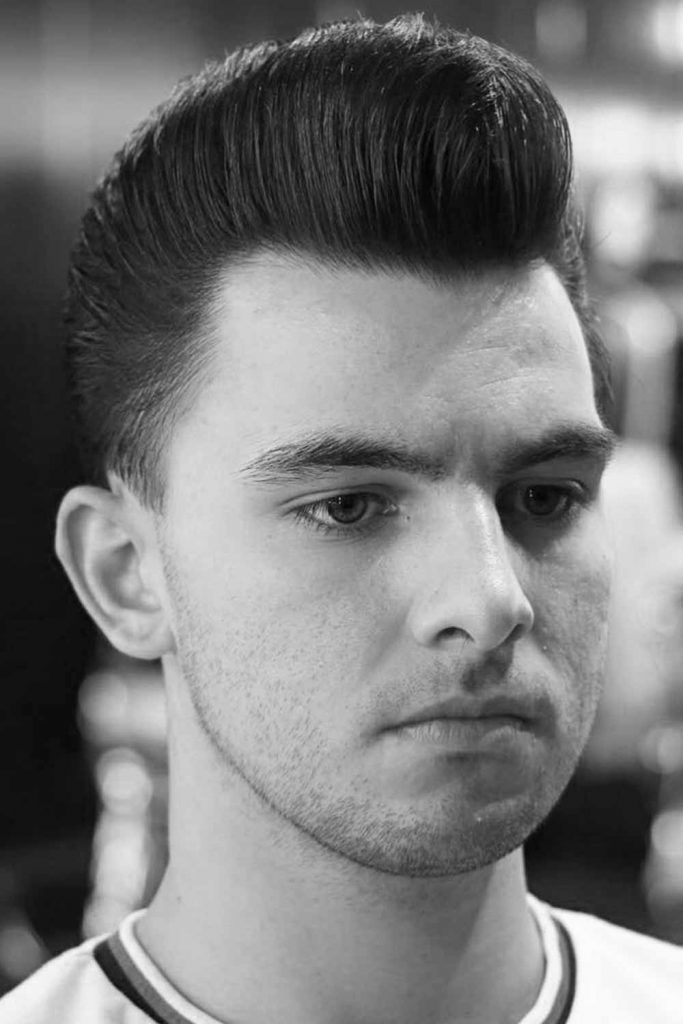 Source: @blake_dunne_hair via Instagram
Breaker Haircut
The list of the most popular 50's hairstyles men would not be full without a breaker haircut. It looks very much like a pompadour, but instead of a voluminous pomp in the front, a breaker features sleek waves.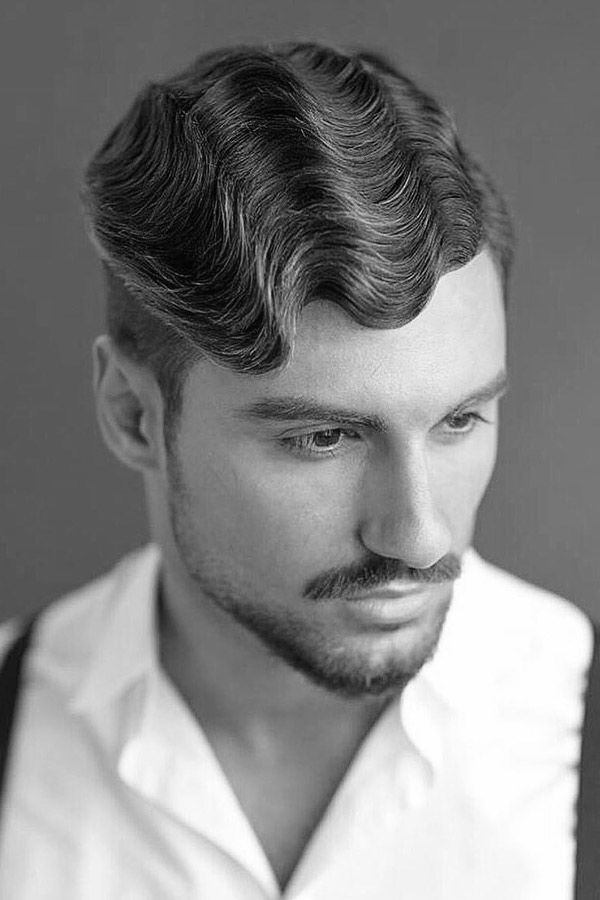 Source: @tonyvoltaire via Instagram
Quiffed Waves
Of course, the vintage hairstyles can be combined to set off new, trendy variations. For example, if you cannot choose between a pomp and a quiff, you do not have to! You can wear them both in one blend.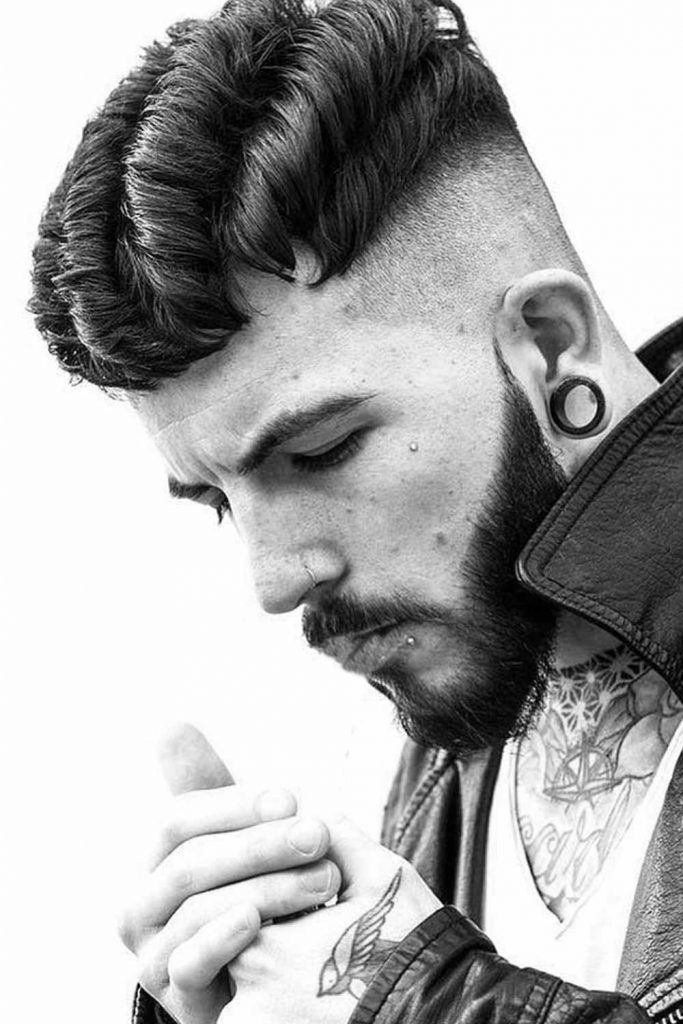 Source: @r.braid via Instagram
Classic Side-Swept Hairstyle
In the 1950s hair was often styled side-swept. Today, this is still considered a very elegant and sophisticated hairdo. Although it seems quite plain, it gives your look a refined and polished touch.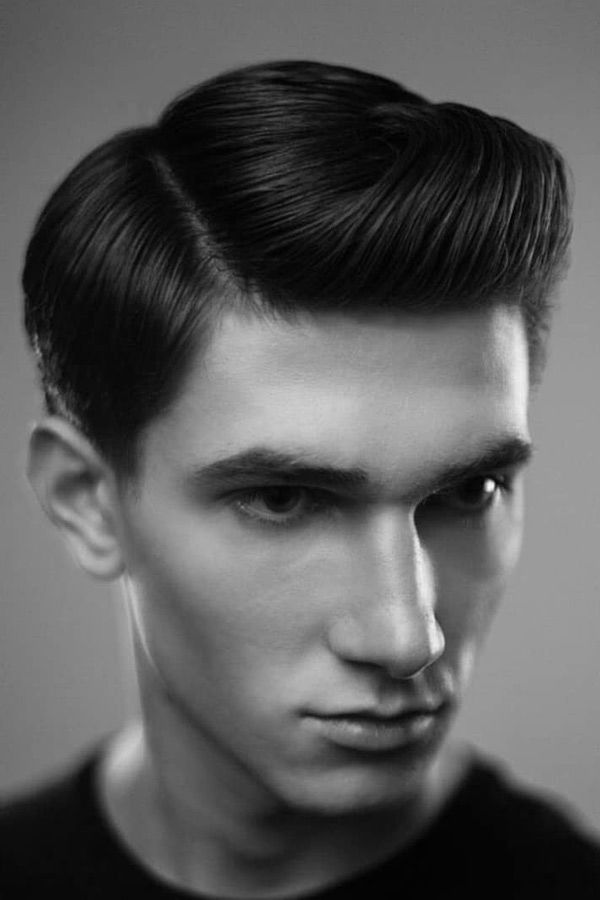 Source: @sidsottungacademy via Instagram
High Volume 50s Hairstyles Men
It was pretty common for mens 50s hairstyles to add a lot of volume to your locks. So, you can give your look a signature 50s guy hair vibe by going for a high volume hairdo. To achieve it, you may need to arm yourself with a blow dryer and a strong hold hair mousse.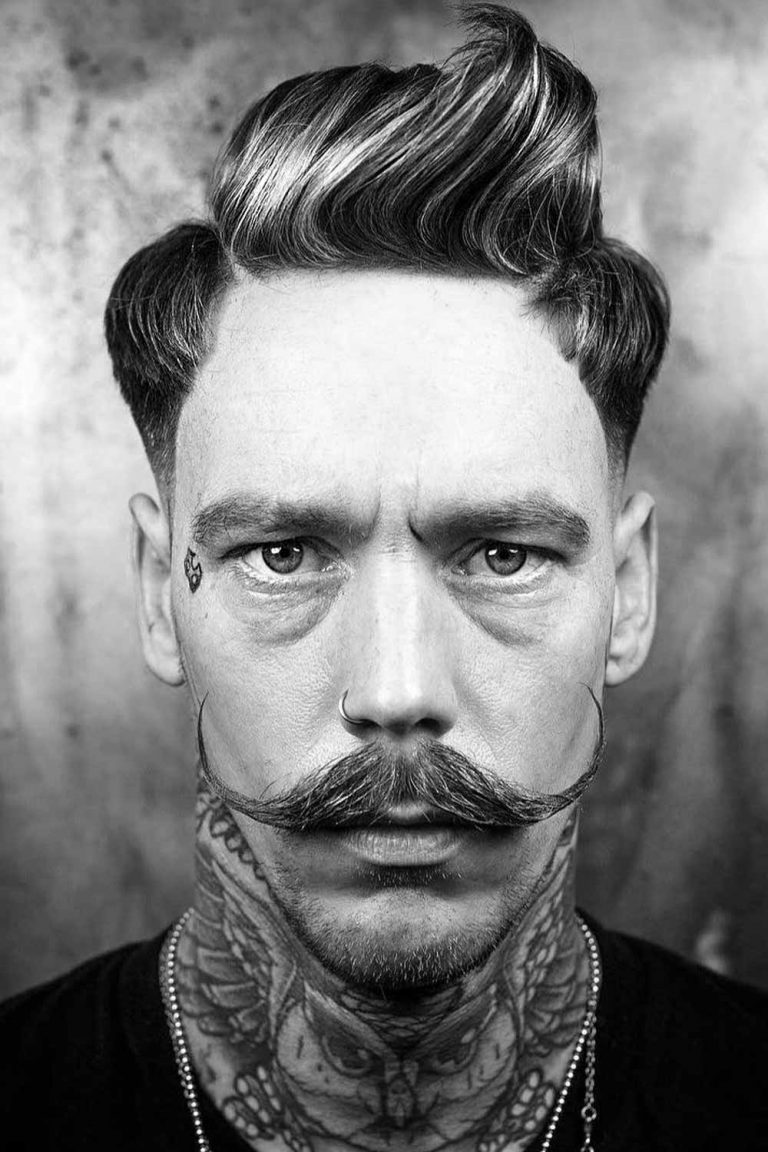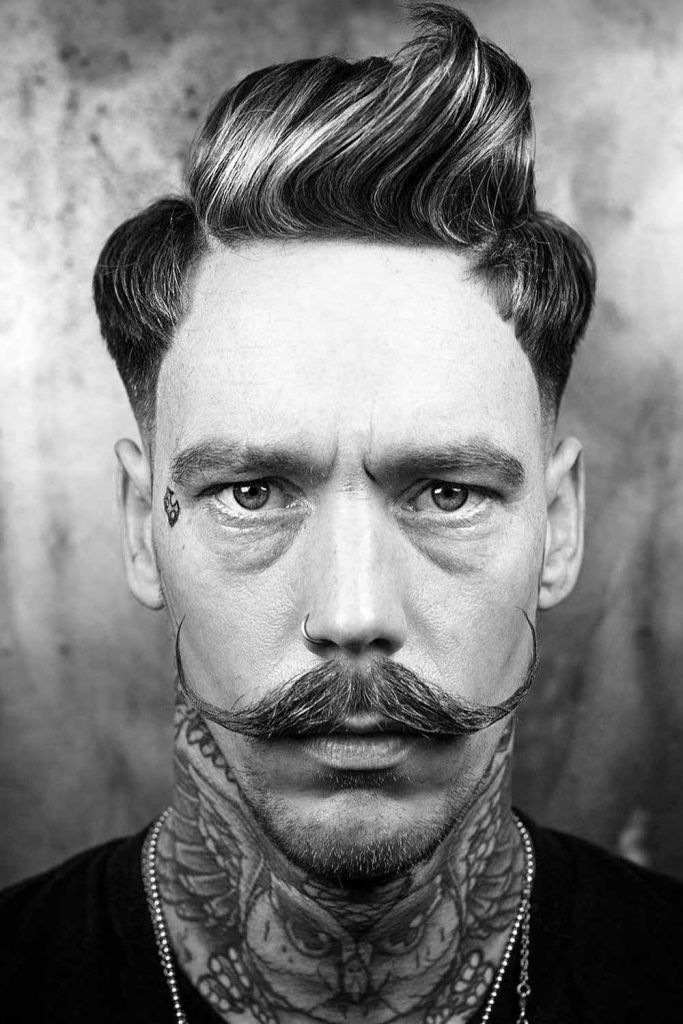 Source: @r.braid via Instagram
Classic Pompadour
A pomp is not only a signature look of the King of Rock n'Roll, but it is also one of the most practical and versatile 1950 hairstyles. Also, thanks to the fact that you need to brush your hair away from your face, it allows you to show off your masculine features.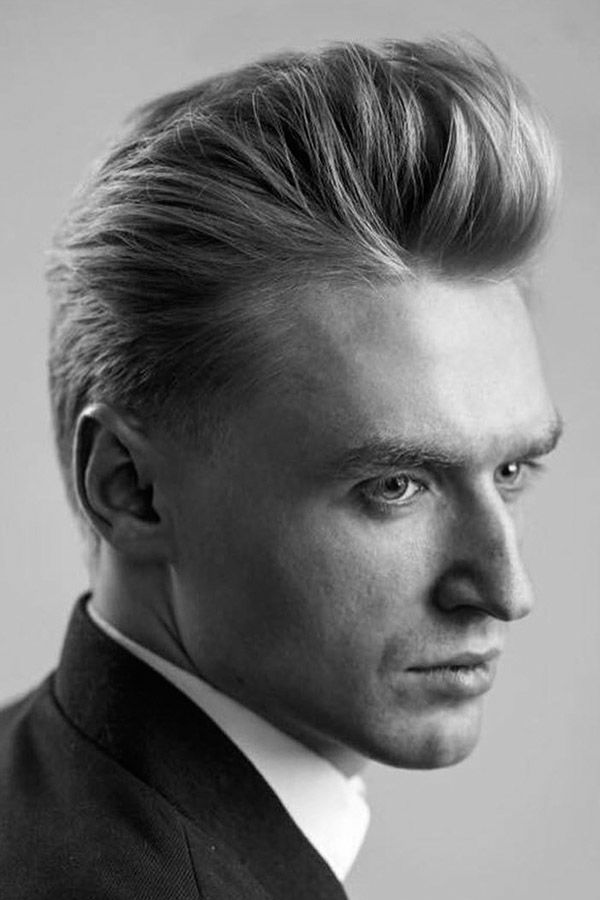 Source: @sidsottungacademy via Instagram
Regular Haircut
When it comes to popular 1950s men's hairstyles, you should not reinvent the wheel. You can simply get away with a regular haircut and still be considered a trendy man.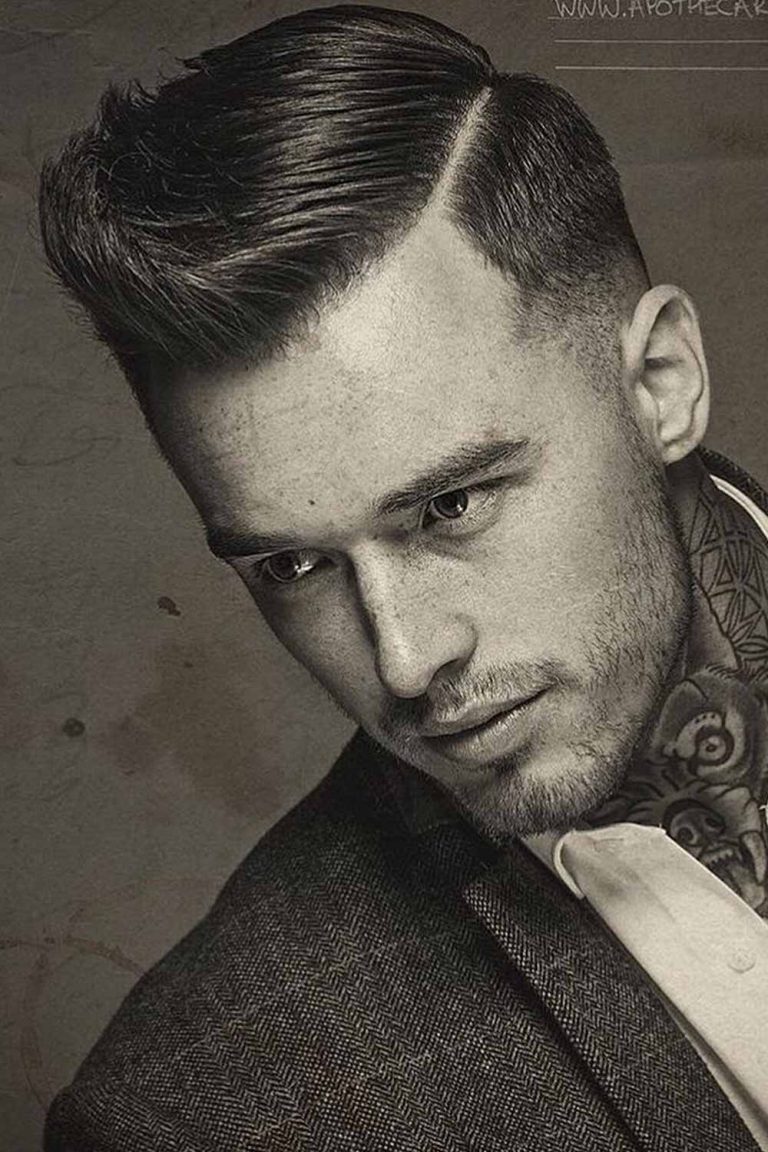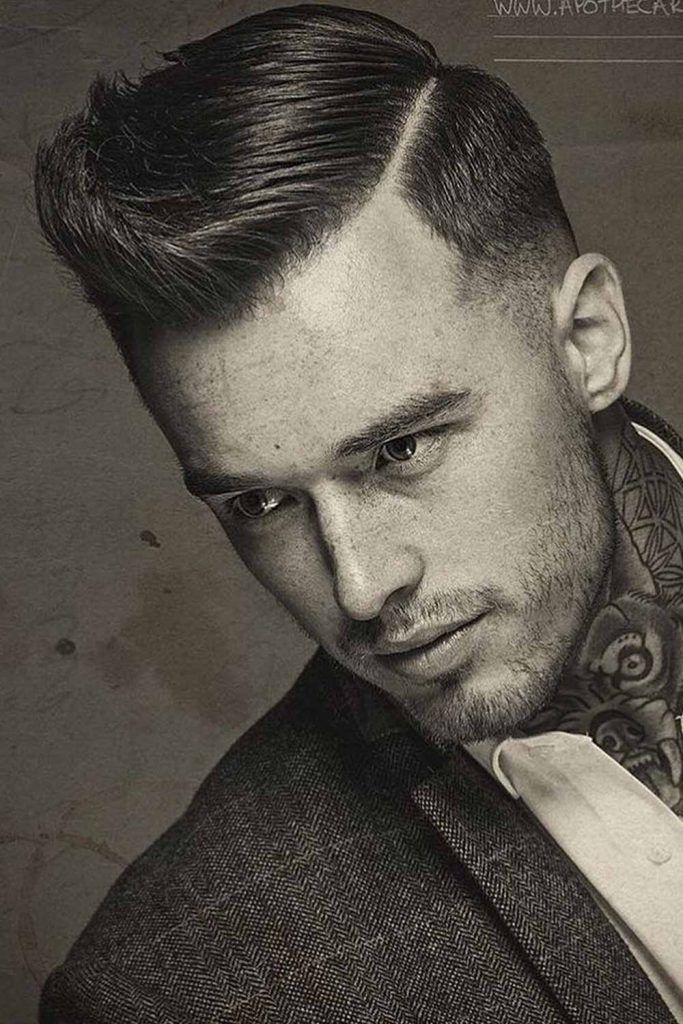 Source: @r.braid via Instagram
Curly Bang 50s Hairstyles Men
Yet, if you do have curly locks, why not take advantage of it? A curly bang was one of the most popular short 1950s mens hairstyles. Do not forget to use a tad of a hair pomade of wax to accentuate your hair texture.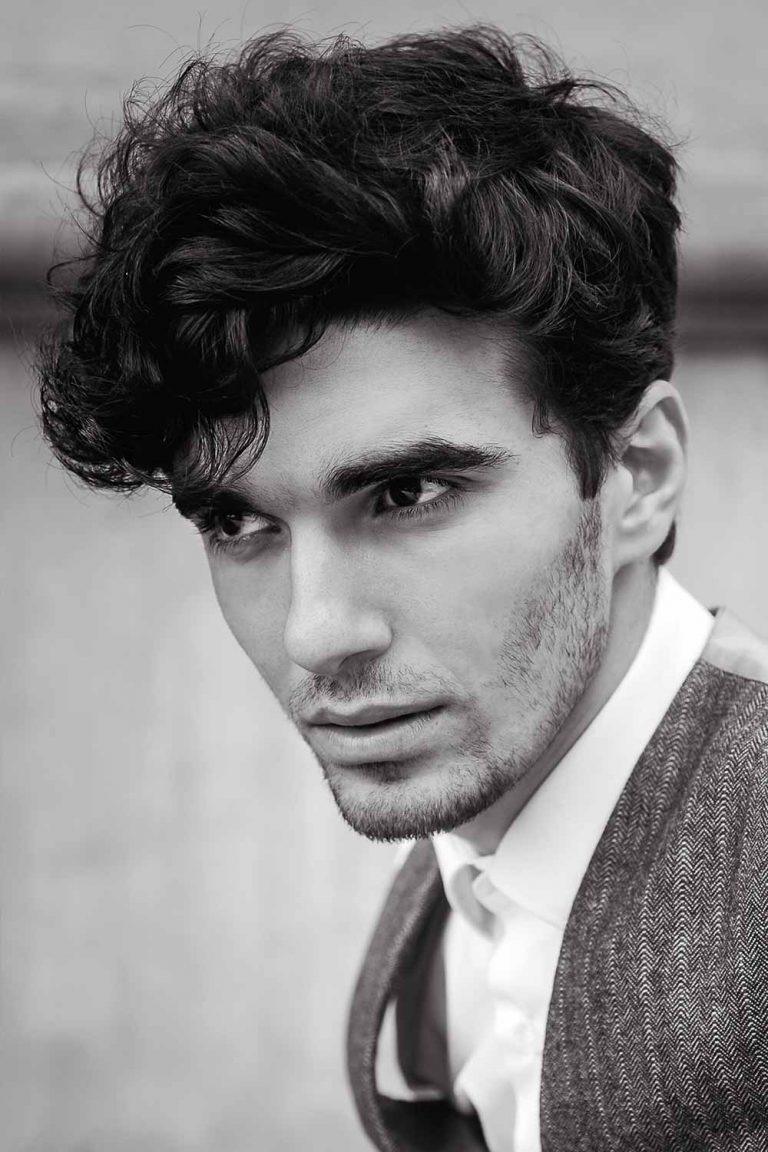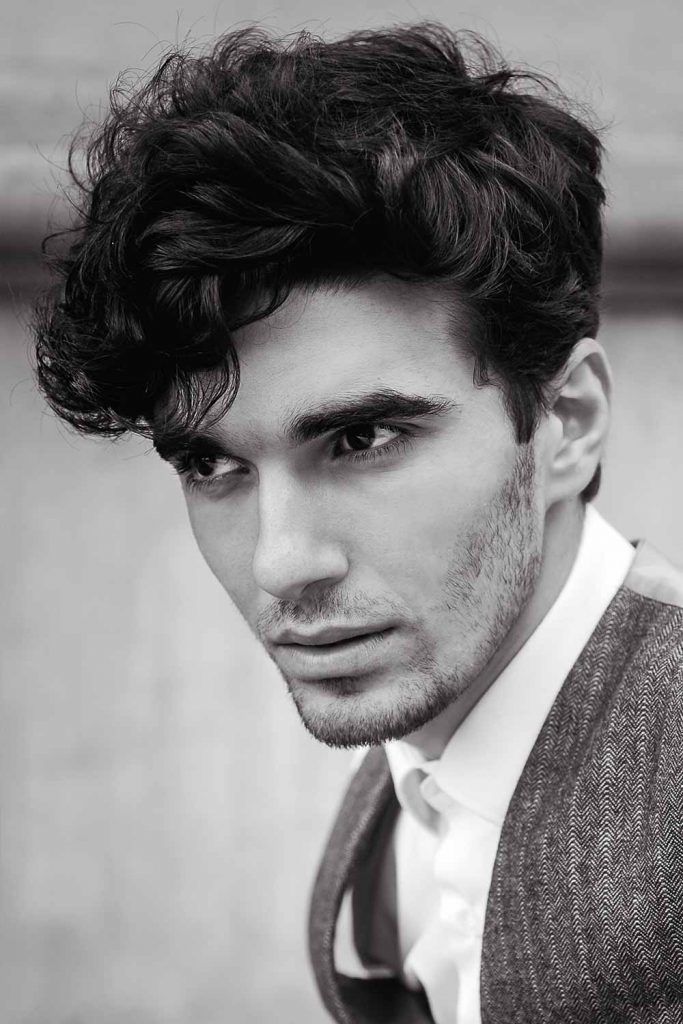 Messy 1950s Men's Hairstyles
Believe it or not, but back in the 1950s men also used to wear messy hairstyles. So, it would be a real shame not to try on one of those daring 50s men hairstyles yourself.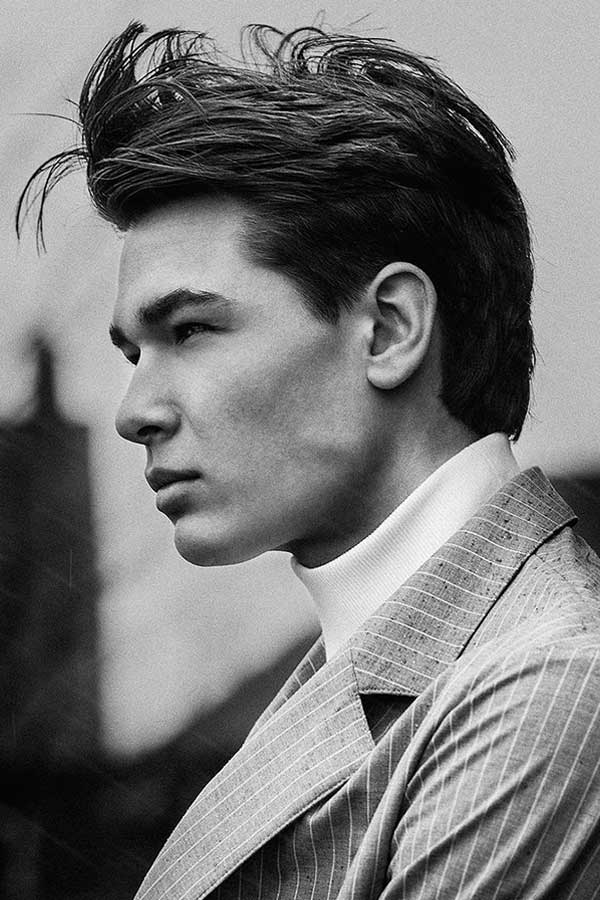 Source: @lanedorsey via Instagram
On that note, with a variety of cool and trendy 50s hairstyles, you have no other option but to look your best. Hopefully, our collection has given you much inspiration for your future look. Let us know in the comments below what classy 50s hairstyle you have chosen.
FAQs
What hairstyles were popular in 1950s men?
Back in the 1950 hairstyles men chose were mostly polished, slicked and refined. A pompadour, a slicked back look, an executive and a college contour are among the most popular 50's mens hairstyles.
Did men have long hair in the 50's?
The majority of 1950s mens haircuts were neat and short. However, this was more applicable to adult male 50s hairstyles. The youth opted for longer locks as a way to express their rebellious outlook.
What hairstyles did greasers have?
Since for styling 50's hairstyles men used to apply a lot of oil, they were known as greasers. Among the most common styles, there were a pompadour, a duck tail, a jelly roll, a slicked back and any combination of them.
REFERENCES:
The 1950s was a decade of the Gregorian calendar that began on January 1, 1950, and ended on December 31, 1959. Source