A rockabilly hair style has been on a roll since the early 1950s. It got its name from the music style that combines rock and hillbilly. The artists who performed in this genre sported a very specific high and greasy hairstyle, which, of course, was extremely popular with the army of their fans. Thus, the term "a rockabilly hairstyle," or simply "a rockabilly," was introduced to the world of tonsorial fashion. To find out more about this timeless 'do and get some ideas on styling, we've prepared a concise rundown on a rockabilly hairstyle.
How To Create A Rockabilly Hairstyle Step By Step
To achieve rockabilly hair men should follow several simple steps:
Get a suitable haircut. An undercut long hair works best for this style.
Wash and towel dry your hair until it's damp.
Apply a generous amount of wax or pomade on your locks.
Work in the product moving from back to front.
Style your hair with a comb.
Shape a voluminous wedge by combing the hair up and back.
Spritz your hair with hairspray for a finishing touch.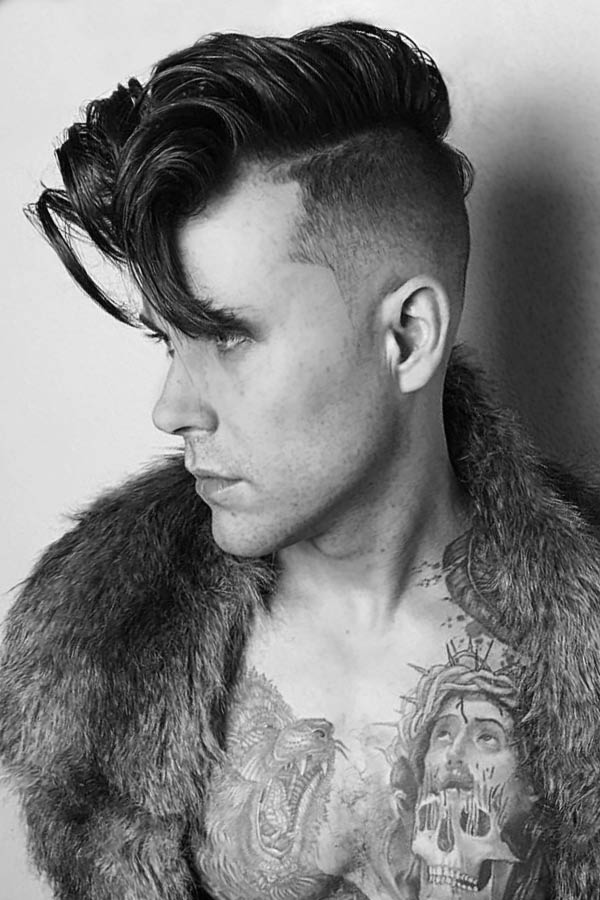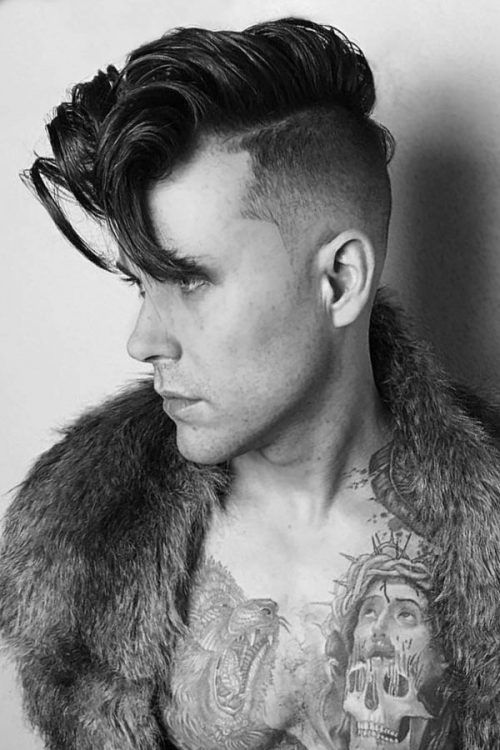 Source: @luiiisc_ via Instagram
Rockabilly Hairstyles
If you've decided to try on one of the trendiest 50s hairstyles and opted for rockabilly hairstyles, here are some best options to go for.
Parted Greaser Haircut
Usually, rockabilly hairstyles roll their hair on the top of the head back to create a lot of volume in the front. However, you can give your 1950s hair look a trendy touch by complementing it with a defined side part.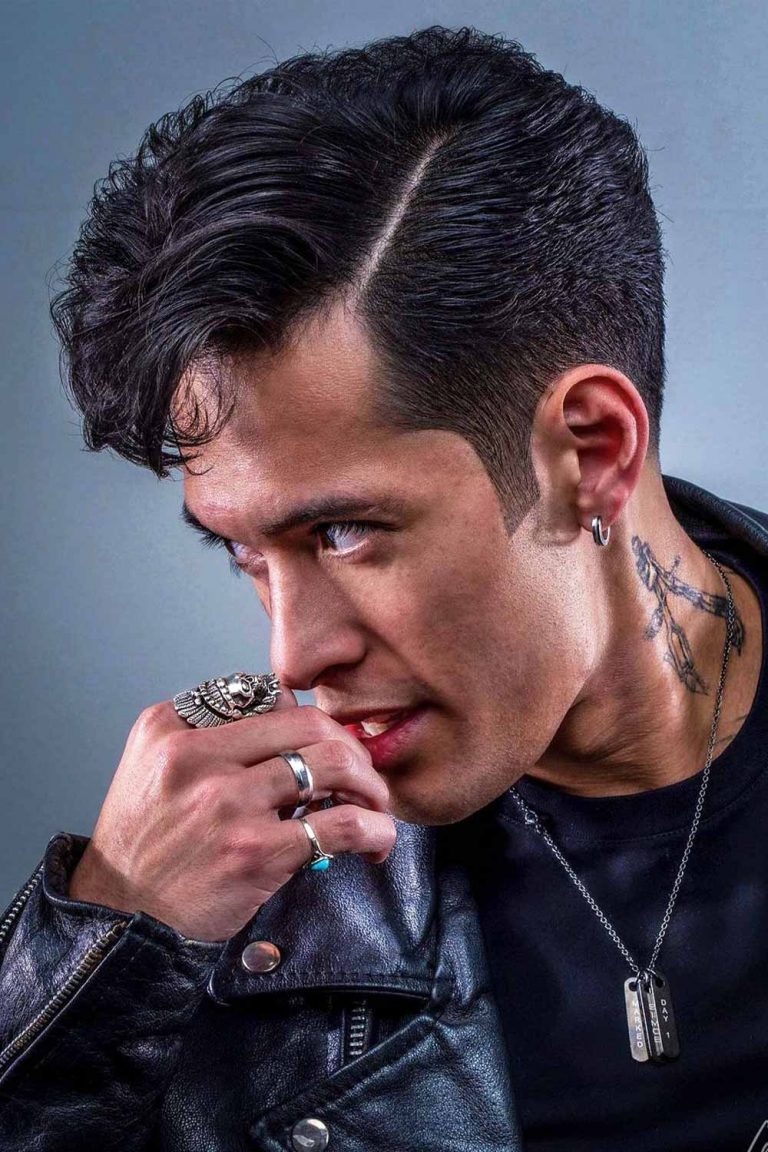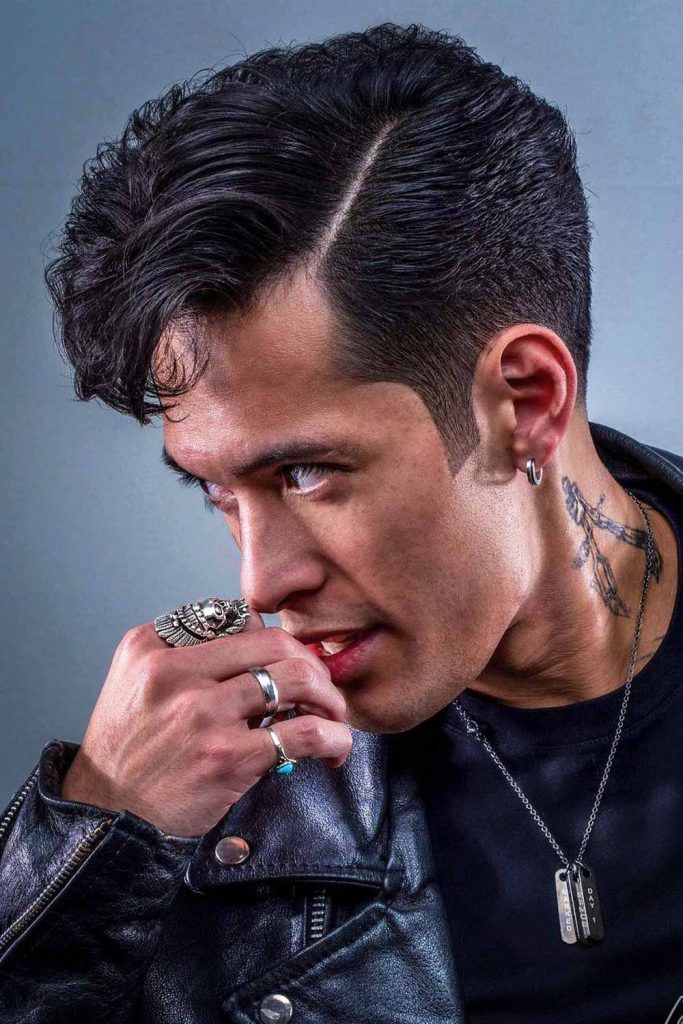 Source: @los_cut_it via Instagram
Side Part + Undercut + Wave Rockabilly Hair
The pompadour 50s introduced to us has set off a wide variety of modern hairstyles. Thus, you can accompany it with an undercut, which will draw more attention to the top of your head. Switch pomp for a wave and define it with a side part for added emphasis for your medium length hair.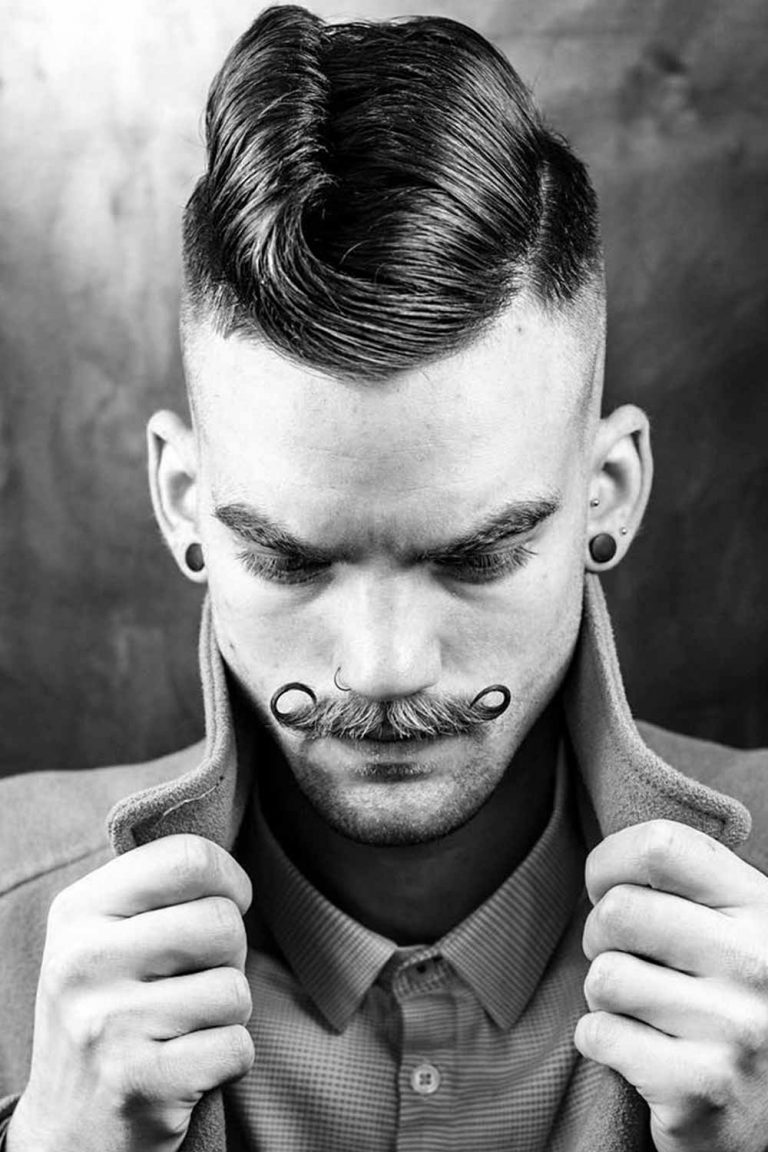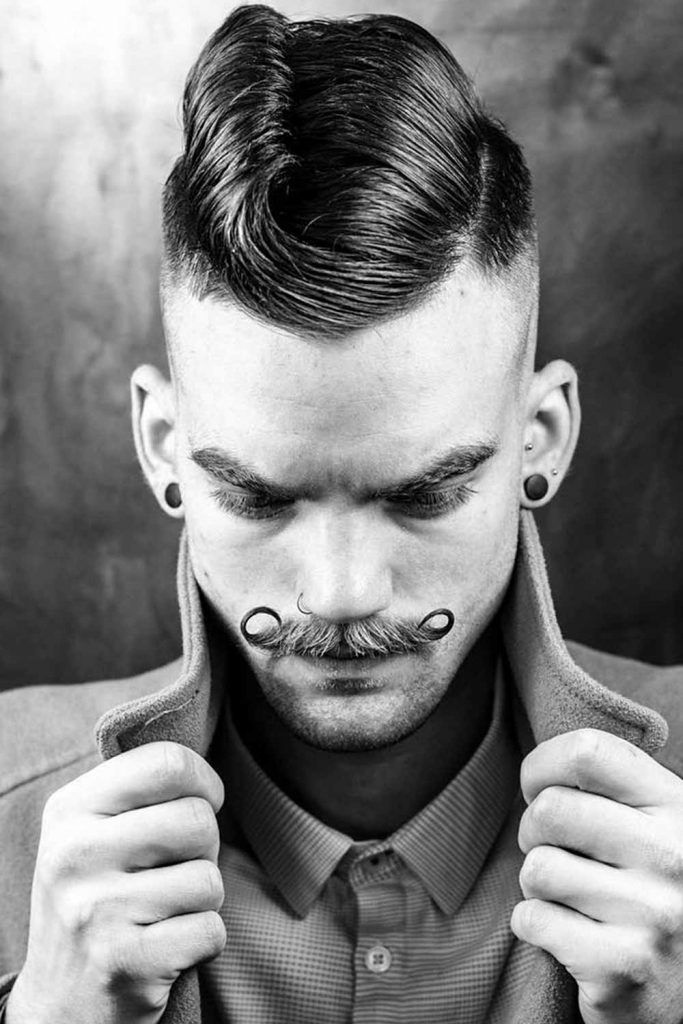 Source: @r.braid via Instagram
Slick Greaser Look
A greaser look is the rockabilly style men sported back in the 50s across the board. So, if you want to channel an iconic retro hairstyle, it is hard to think of a better option. A slick greaser hairstyle has a unique vintage vibe that will help you to achieve the desired effect.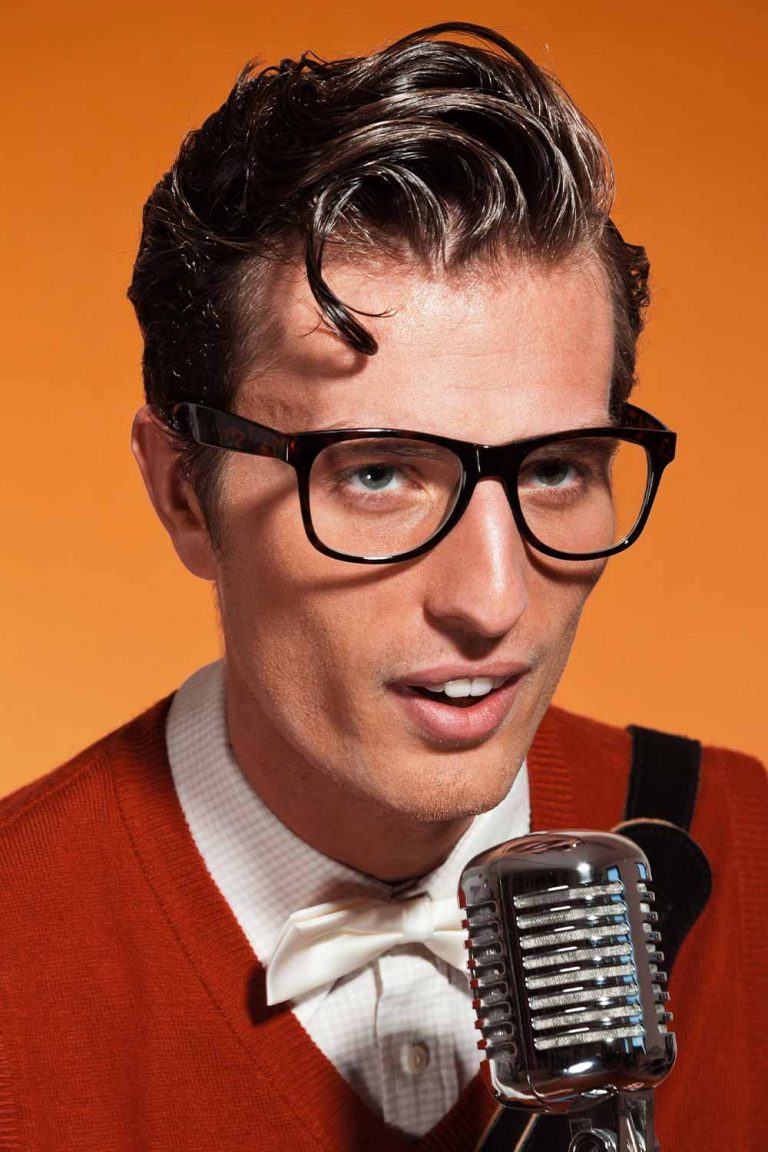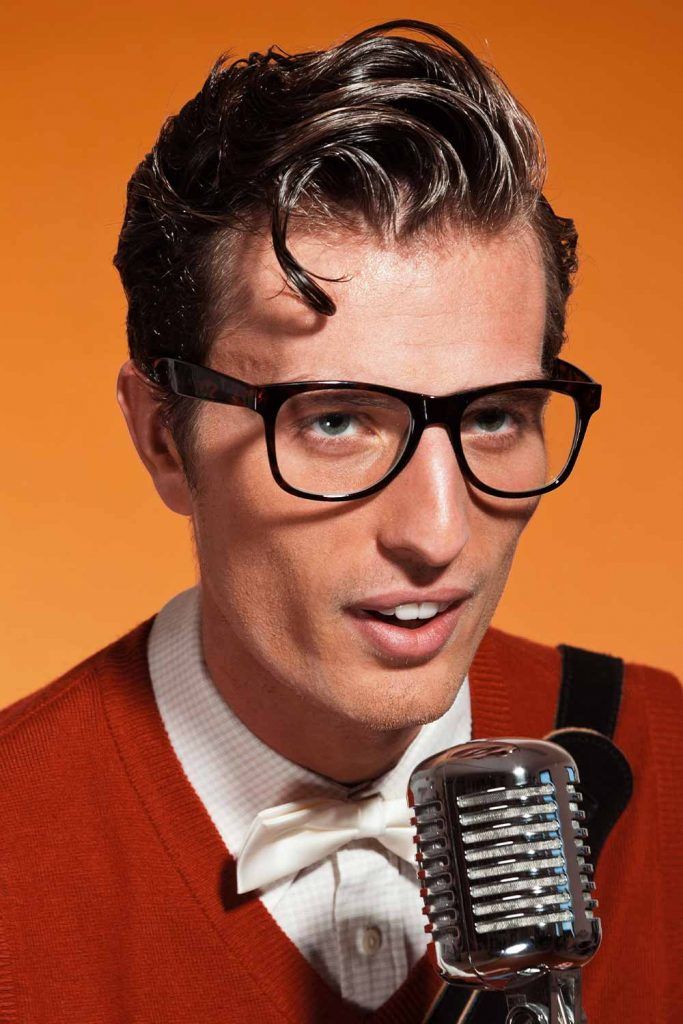 Rockabilly Hair With Undercut And Long Hair
When you have your long hair undercut, it allows you multiple rockabilly styling options. Shape your wedge in an unusual way by combing it to the side instead of back. For added definition, get a hard part on the opposite side.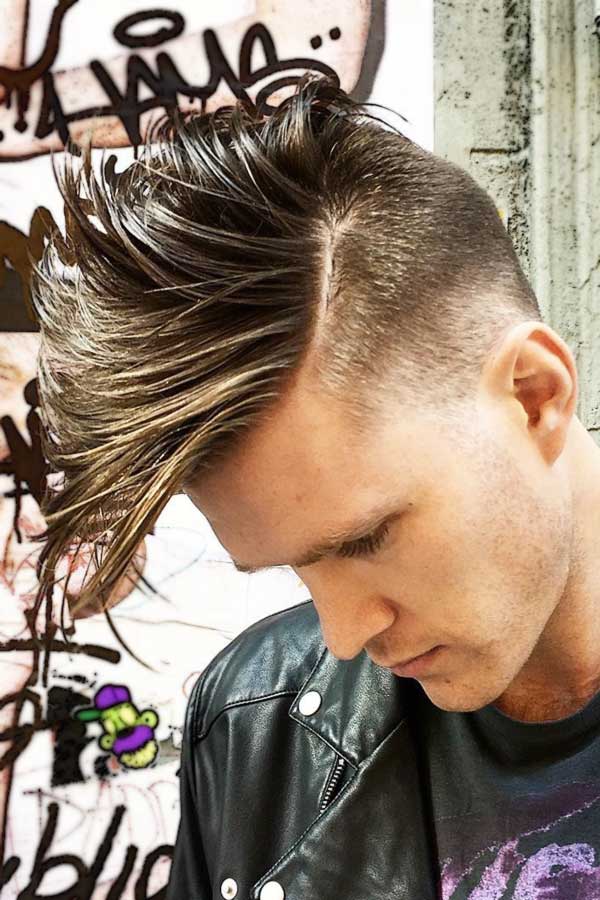 Source: @joeltorres via Instagram
Rolled Volume With Shaved Sides
If you head for a more elegant and neat rockabilly style, roll your hair on top. To accentuate your rockabilly haircut, pair it with a fade or undercut and add a shaved-in line.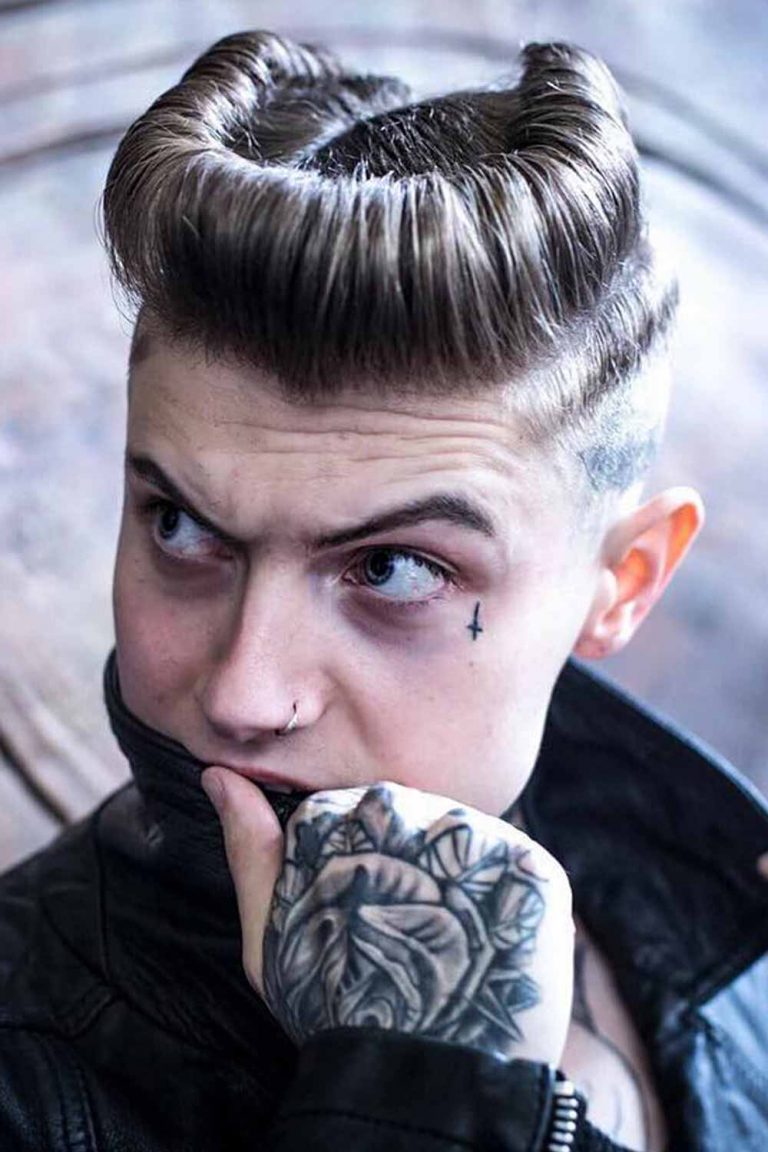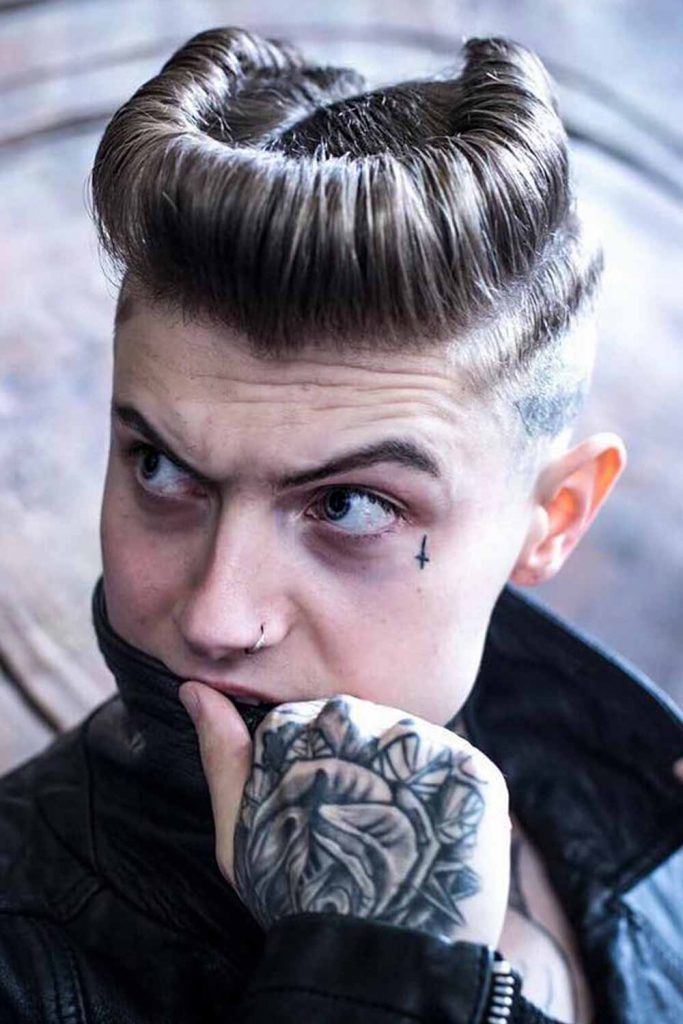 Source: @r.braid via Instagram
High Rockabilly Pompadour
Apart from rockabilly, there's another staple of the trendiest 50's hairstyles, which is pinup hair. If you can't decide which one to go for, mix them together. In this way, you'll get voluminous pomp that gradually fades toward your back. Comb it through with a wide-tooth comb for a defined appearance.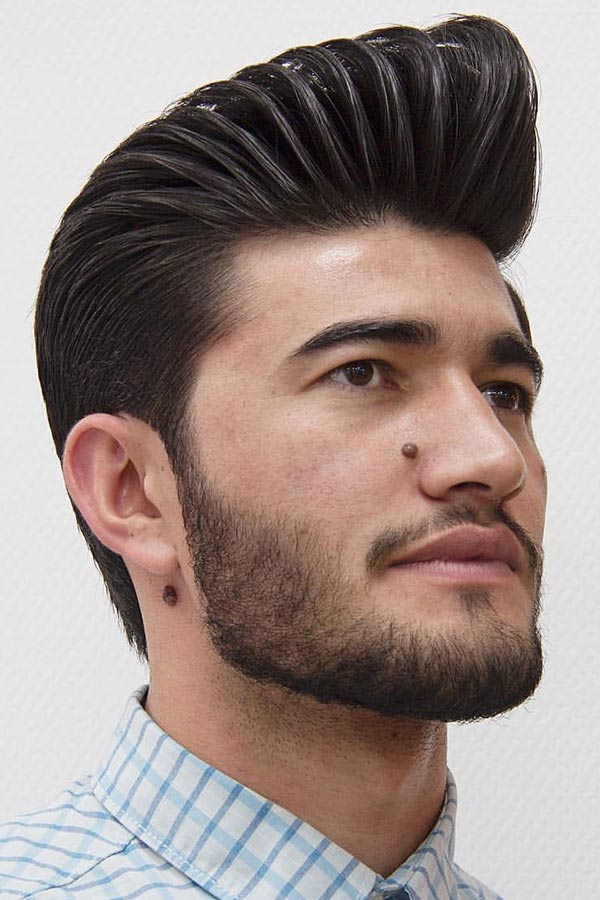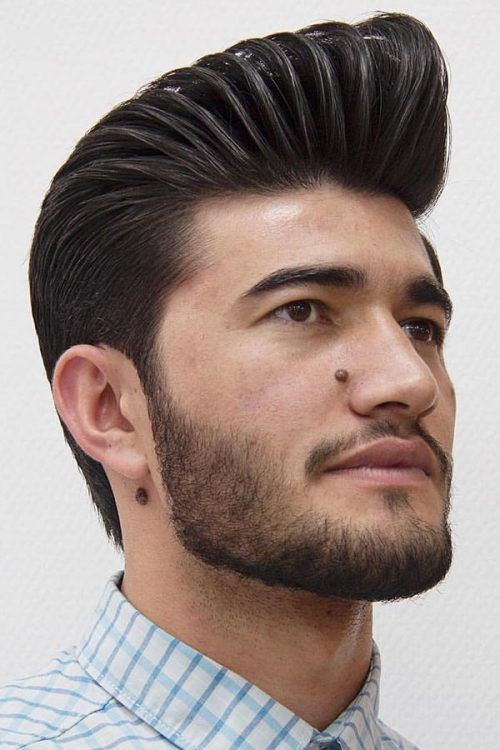 Source: @meha_barber via Instagram
Wet Retro Hair
If you want to go easy on your waves and give it a more dapper touch, rockabilly men wet hair is a nice solution in this case. The sides can be faded while the hair on top should form a swirl.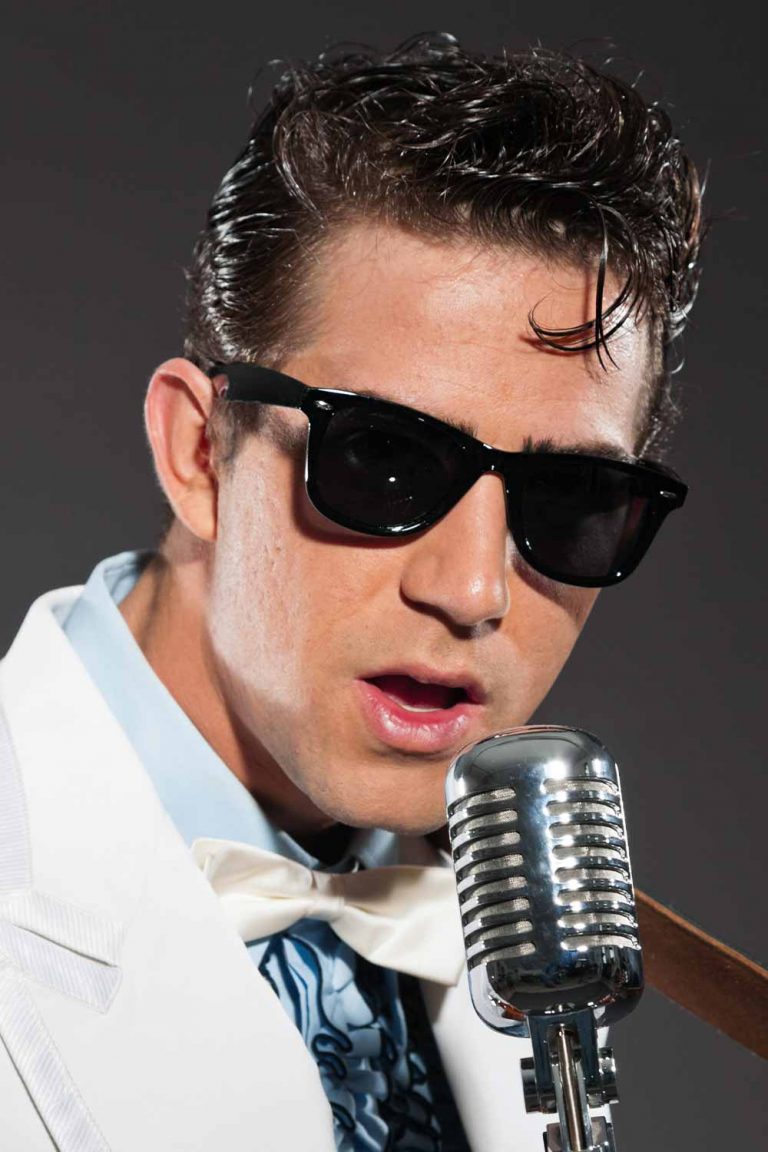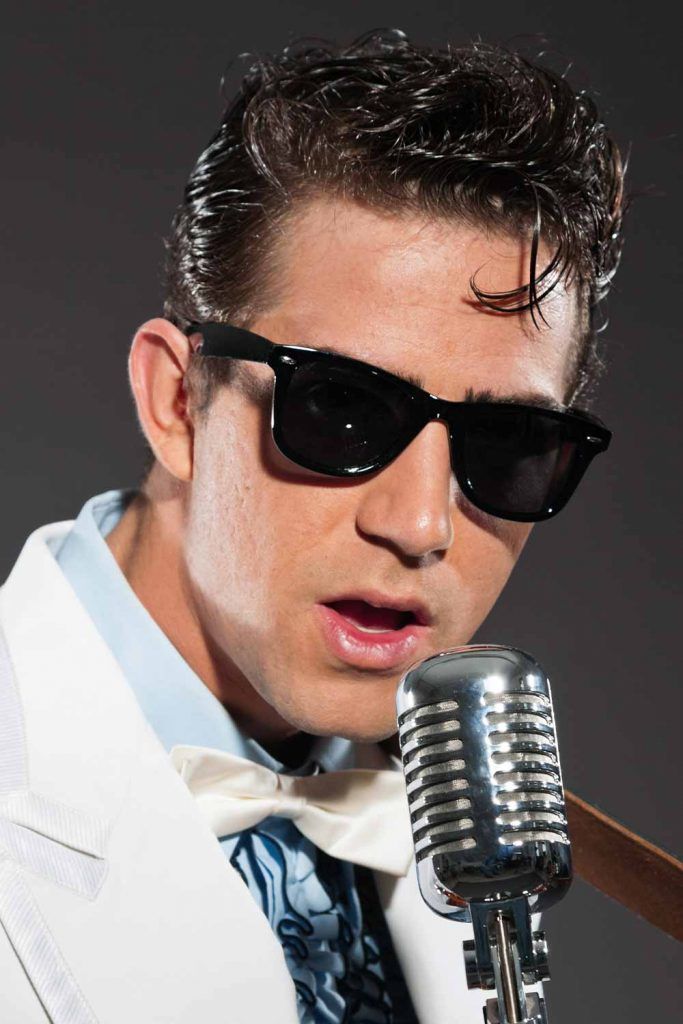 French Roll Rockabilly Hair
This hairstyle is a variation of an old-good ducktail haircut and made for really fashion-savvy men. A rockabilly hairstyle roll looks unusual yet classy. Go for it if you dare!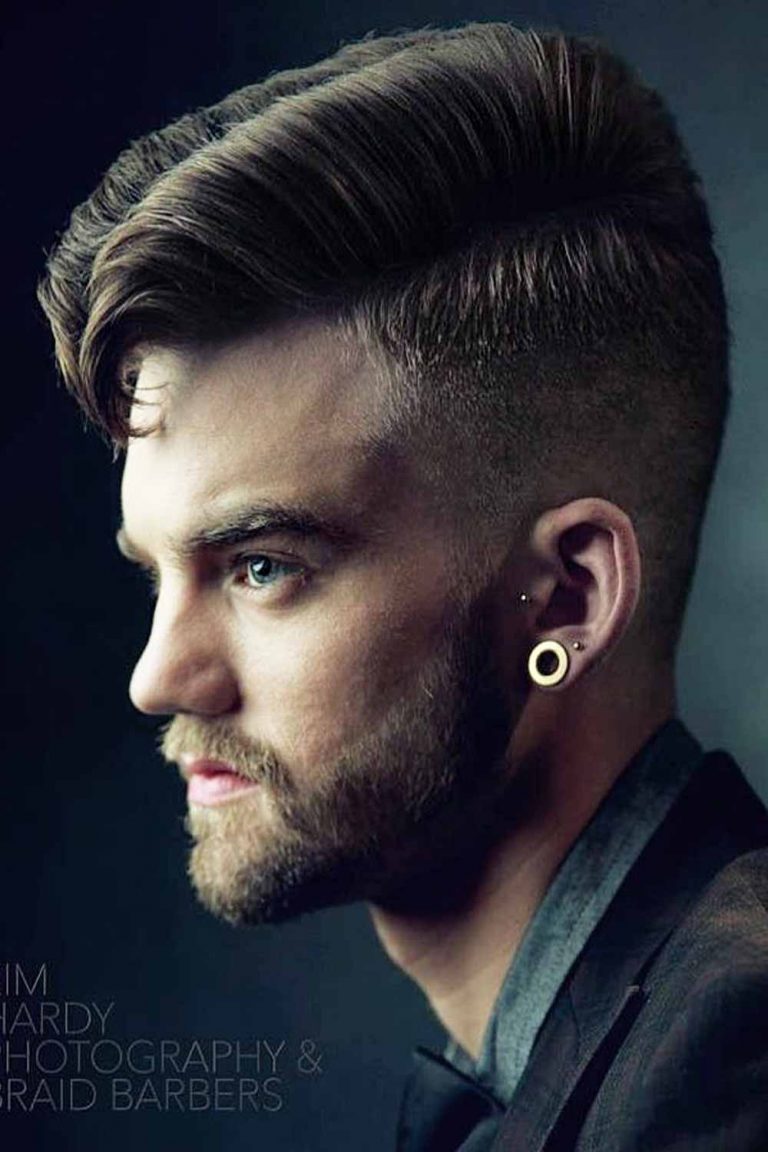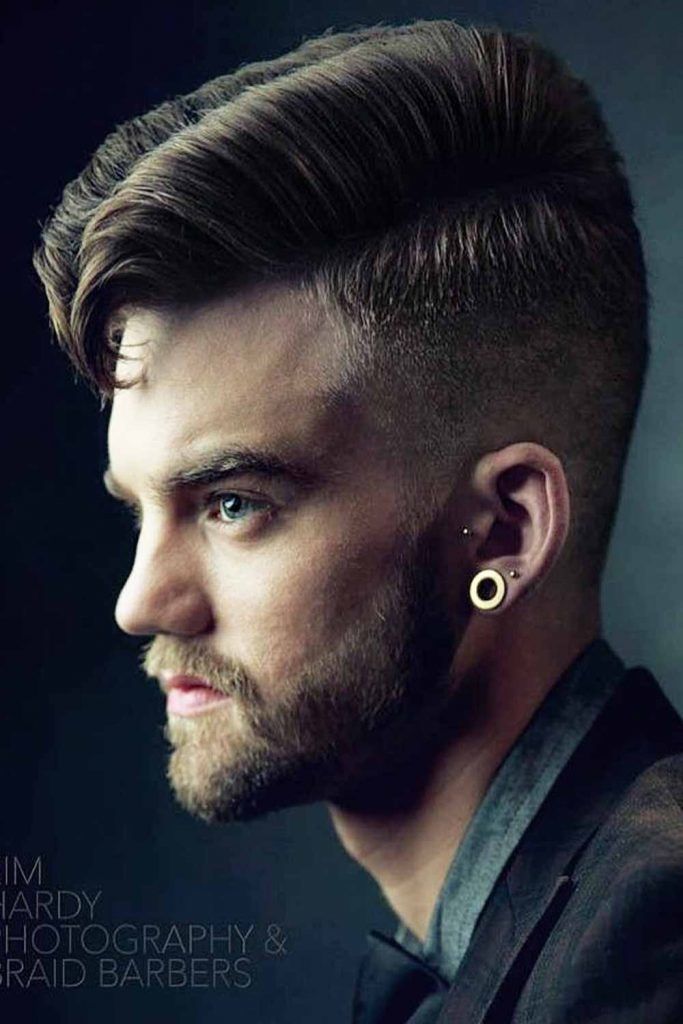 Source: @r.braid via Instagram
Sectioned Rockabilly Hair
Another variation on the epochal fifties hairstyles is a sectioned top paired with an undercut fade. Don't do it too sleek, a couple of stacked strands give this hairstyle a charming flair.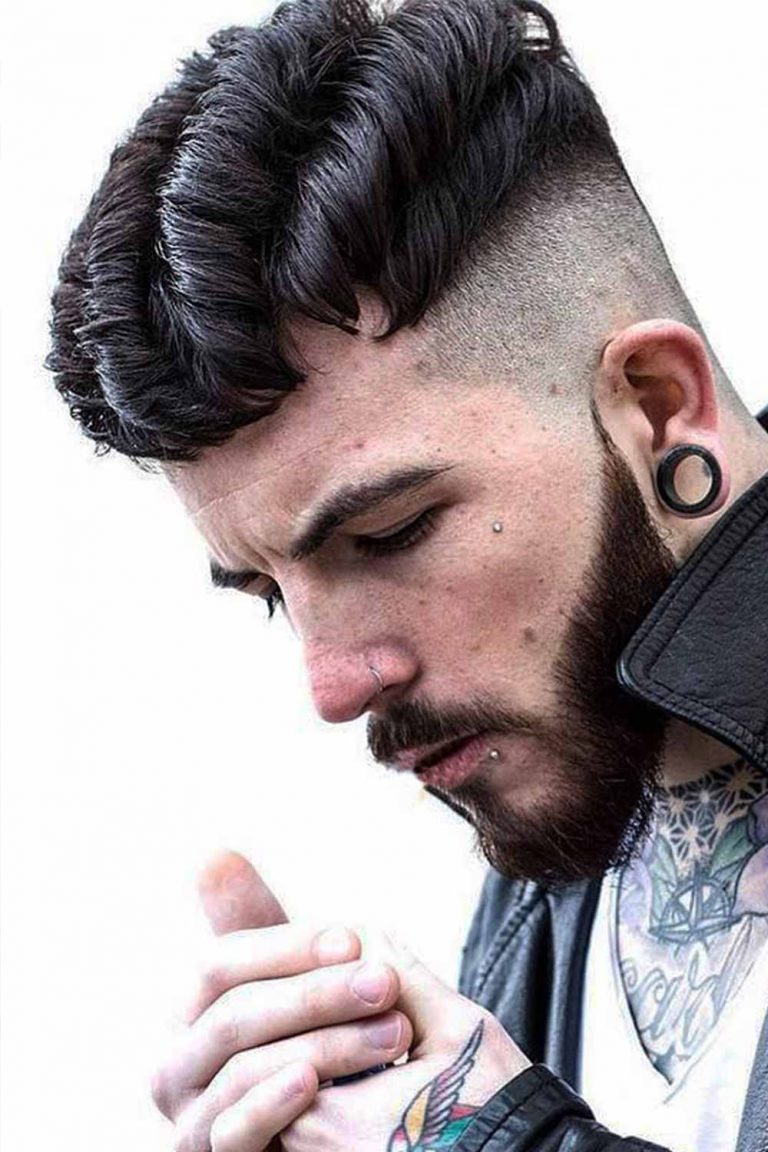 Source: @r.braid via Instagram
Comb-Over Rockabilly Hair
One of the most dapper greaser hairstyles is a greaser comb-over. You can give this hairstyle a unique touch by getting a low undercut with a fade above it.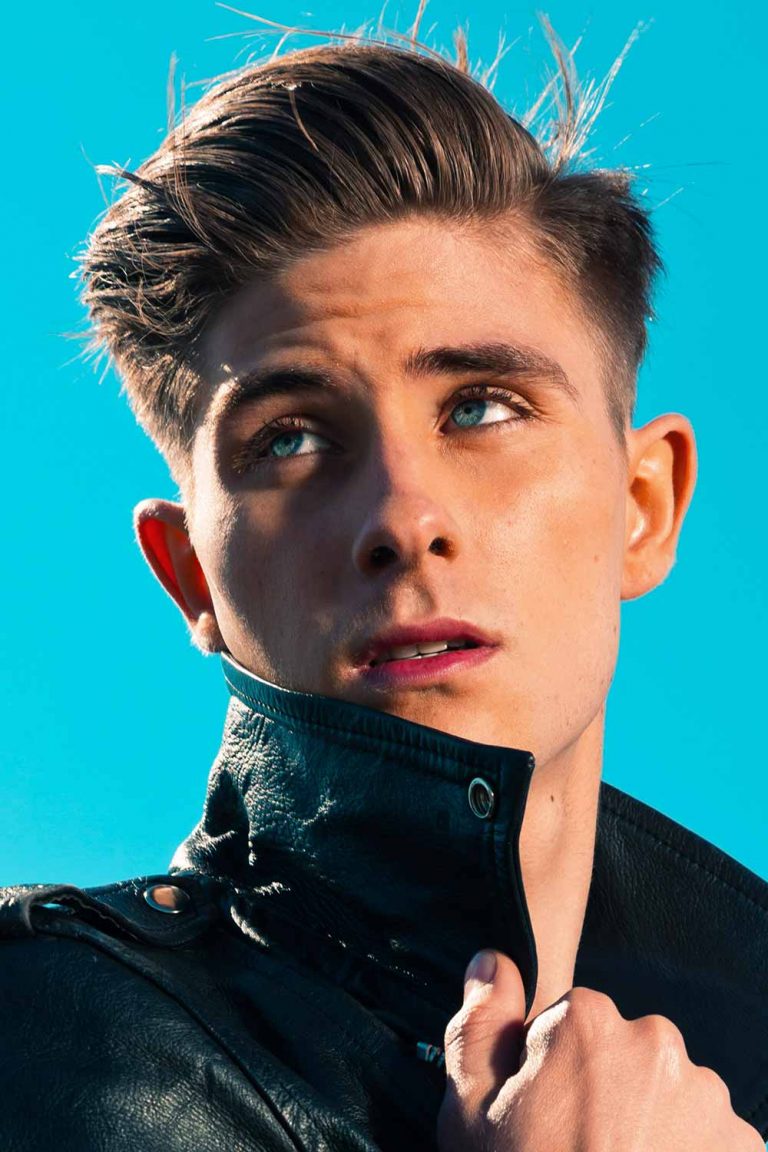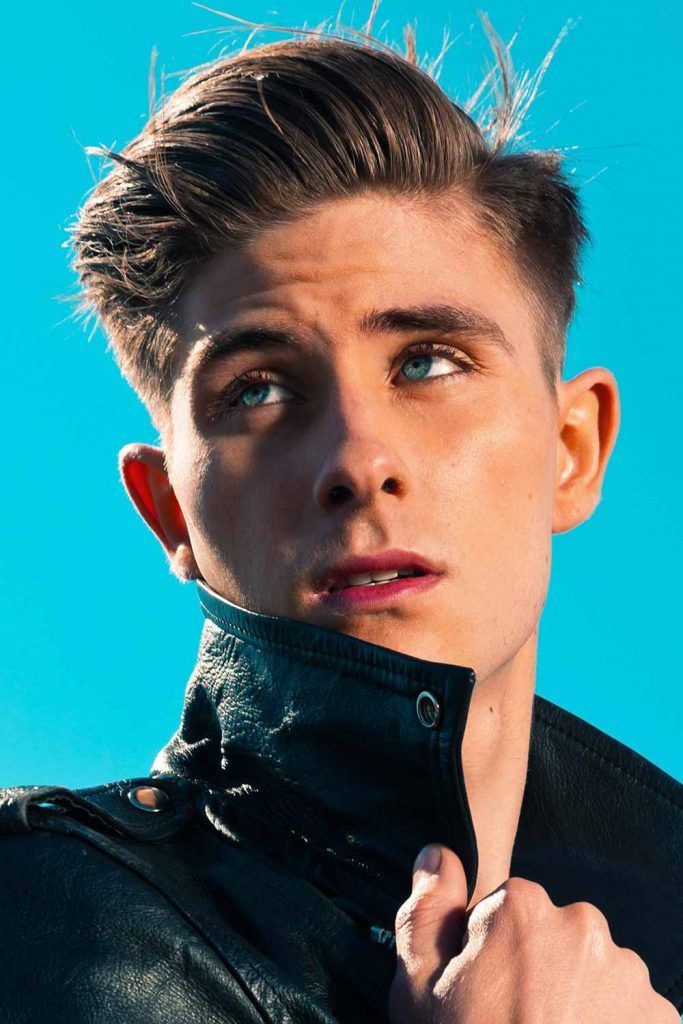 Curled Mohawk
If you think of an original greaser hairstyle, your go-to option will be to mohawk and curl your hair. For a modern turn, you can go with a fade and a shaved design on the sides.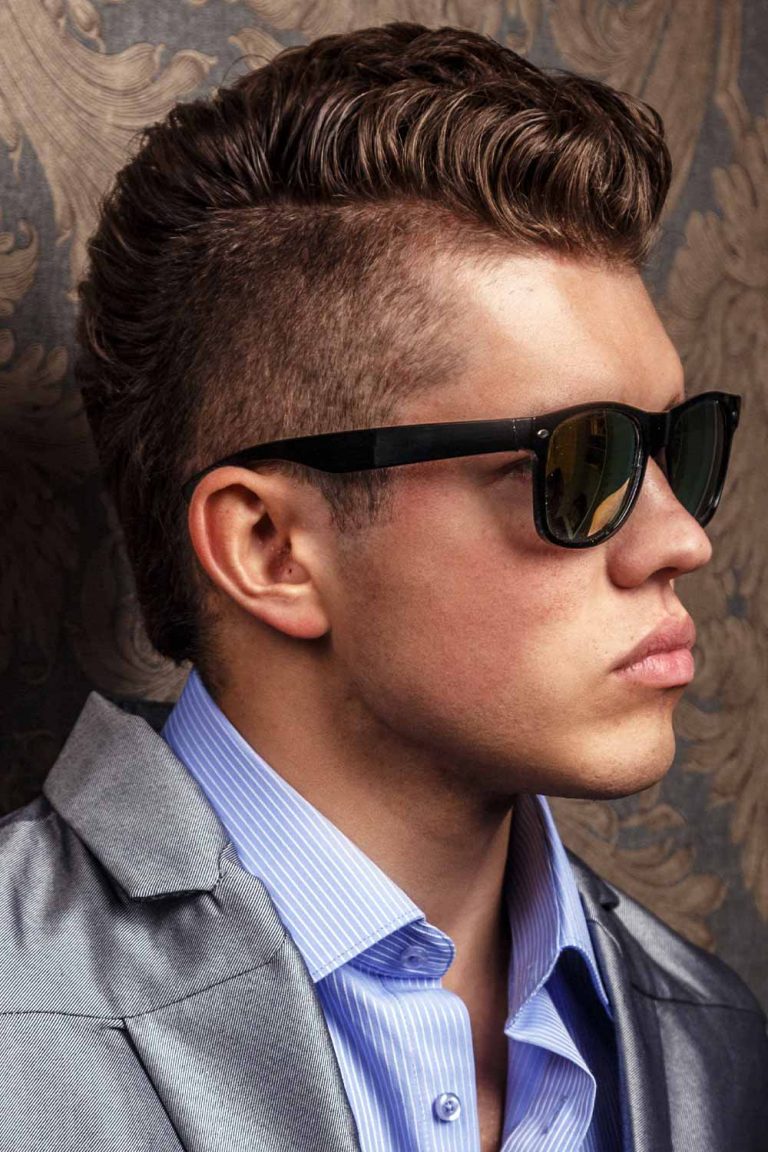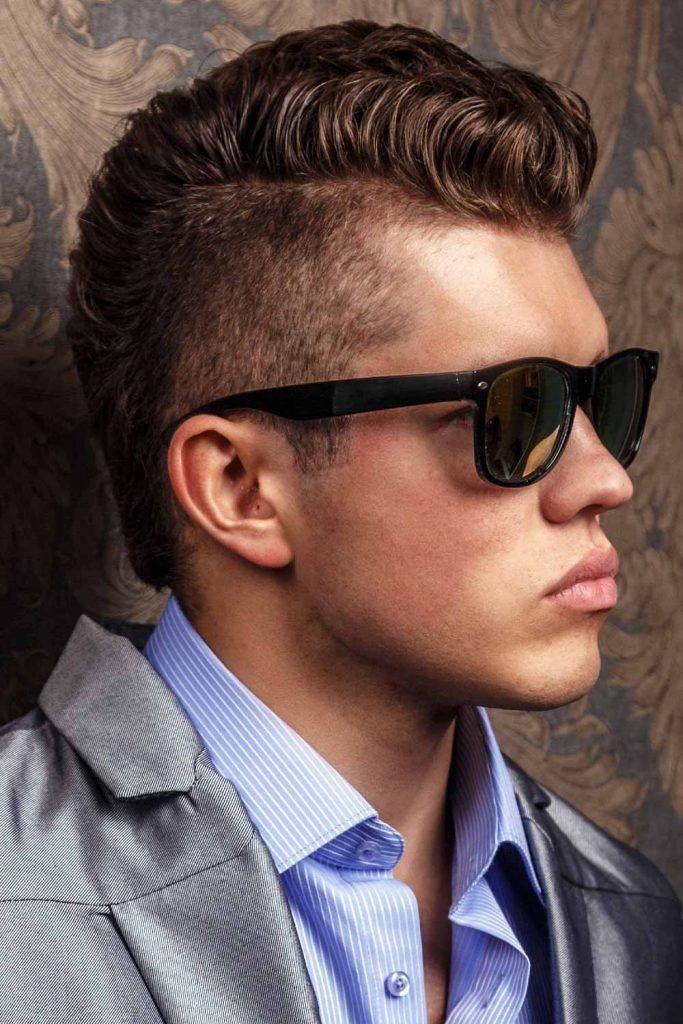 Greasy Taper Fade Rockabilly Hair
A taper fade haircut is a great embellishment to basically any hairstyle, and a greaser haircut is no exception. The type of a taper fade is totally up to you. As for the top, you can grace your head with a low key pomp.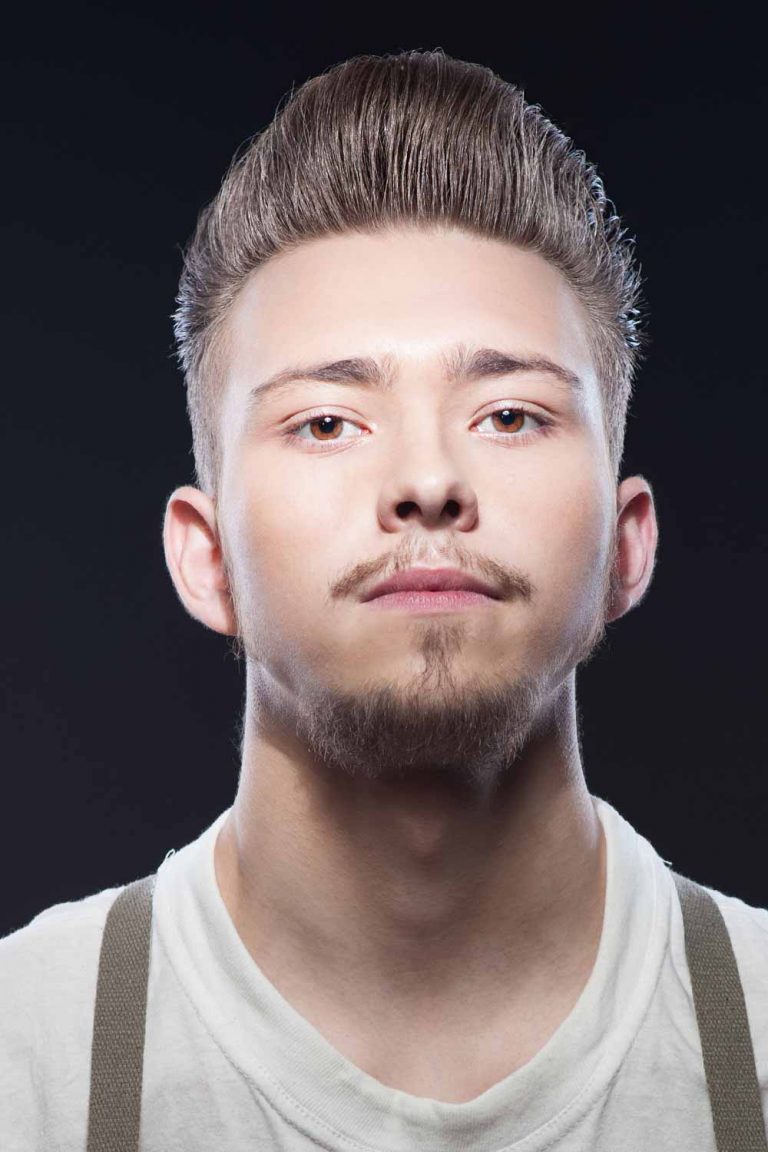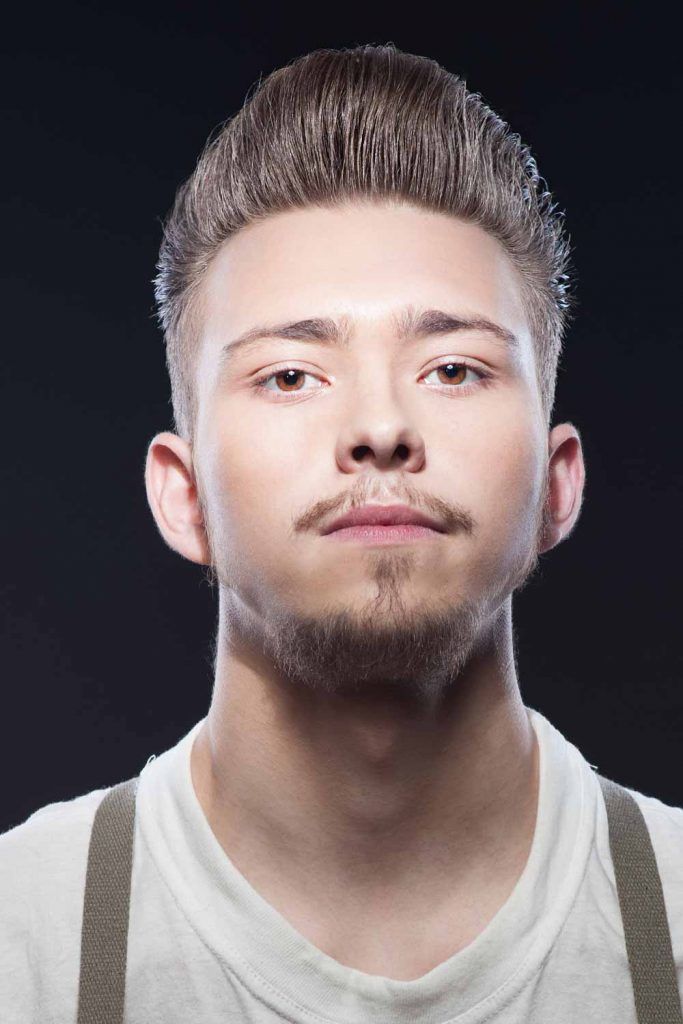 Side Part
When side parted, a greaser rockabilly short hair gains a new definition. It pairs beautifully with a mid taper fade on the sides and back.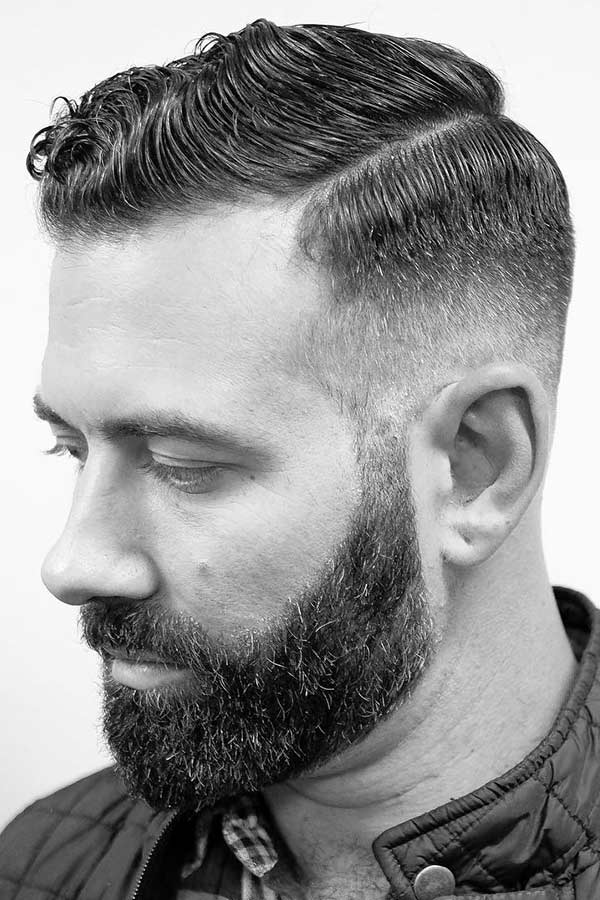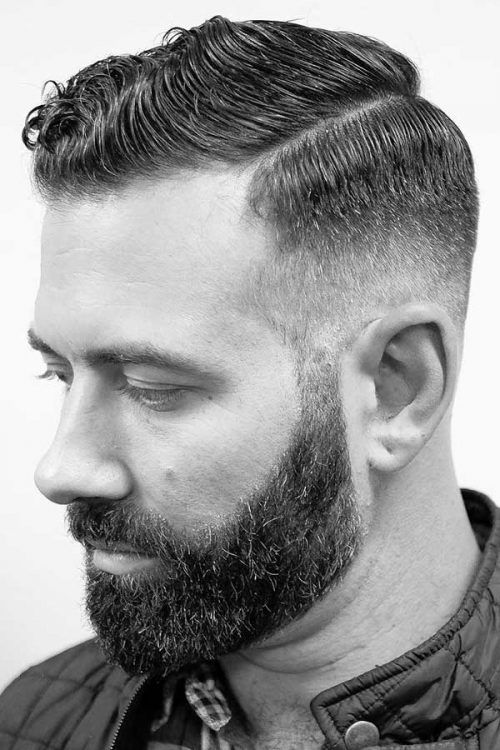 Source: @fernthebarber via Instagram
Elvis Inspired Hairstyle
Even if you're not planning on visiting a music concert in the nearest future, this pin up hair style is surely worth a try. Note though that it's exceptionally flattering for blonde hair men.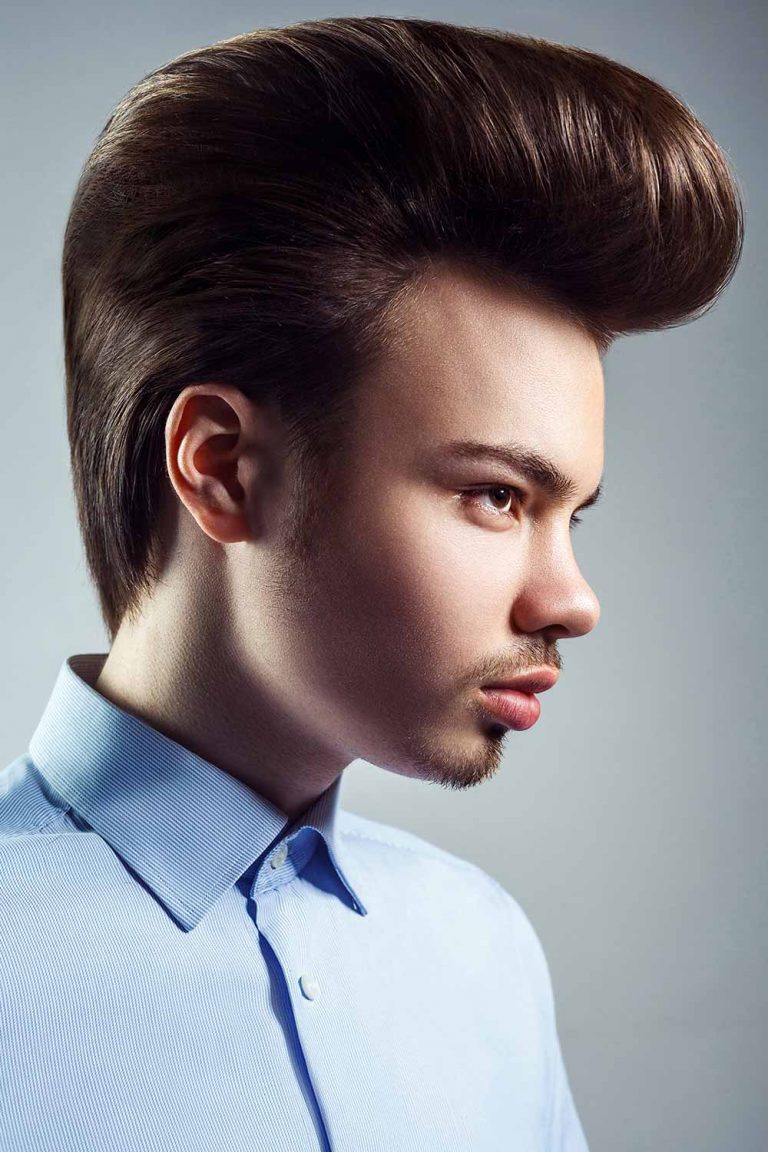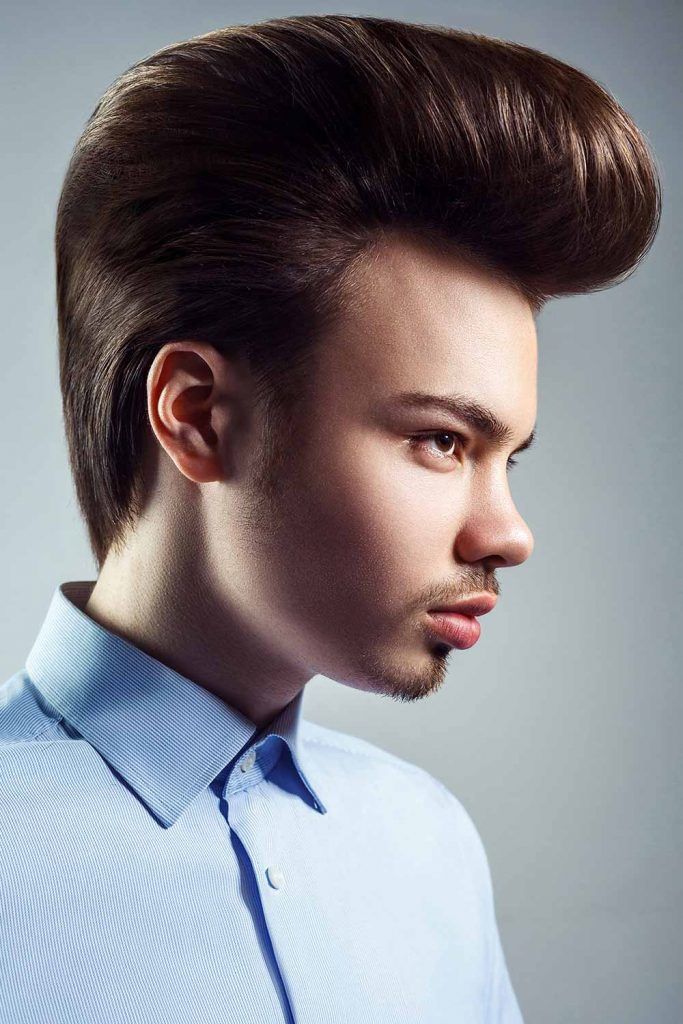 Short Pompadour + Fade
To customize your very own look, you can even put together a couple of trendy hairstyles, such as a hard part, a mid skin fade and a pompadour. Ensure to use a sufficient amount of a styling product though to pay tribute to the greaser hair style.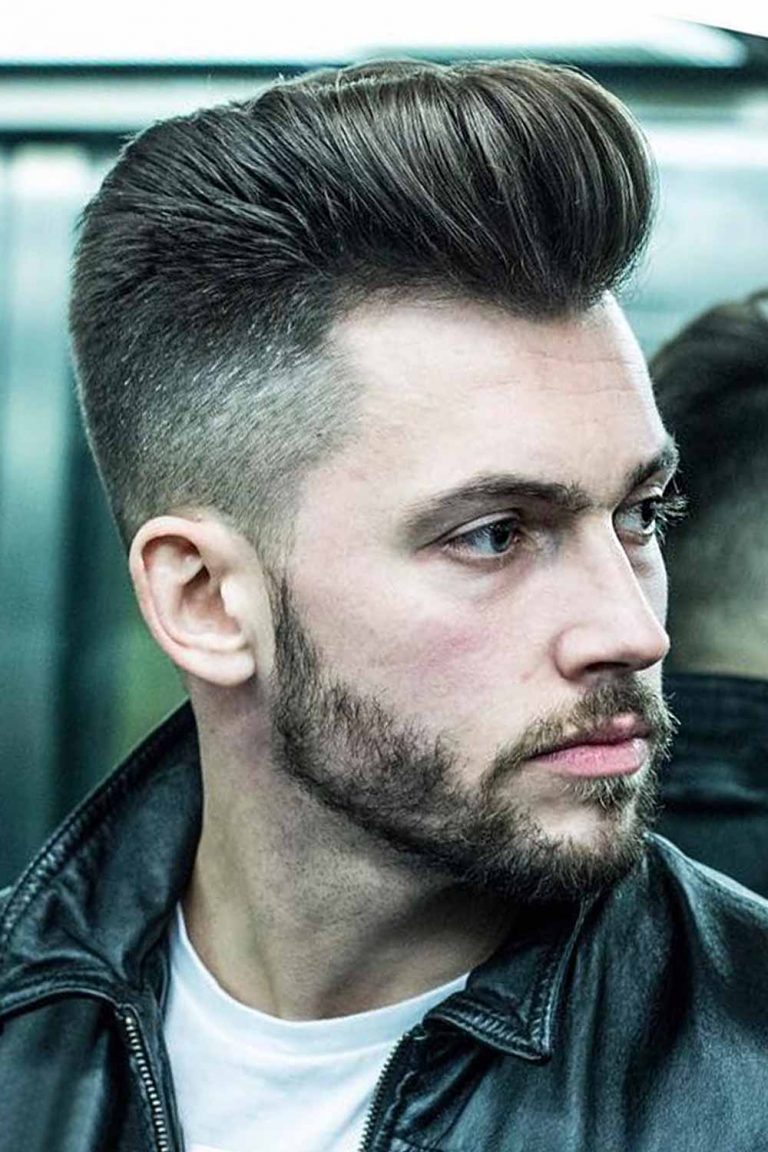 Source: @r.braid via Instagram
Messy Brushed Back Hair
Believe it or not, but smessy hair can be also considered a greaser. Just add a shorter hair to the sides and apply enough of a styling product on top, and your medium hair will breathe in a new life into the 50s hairstyle.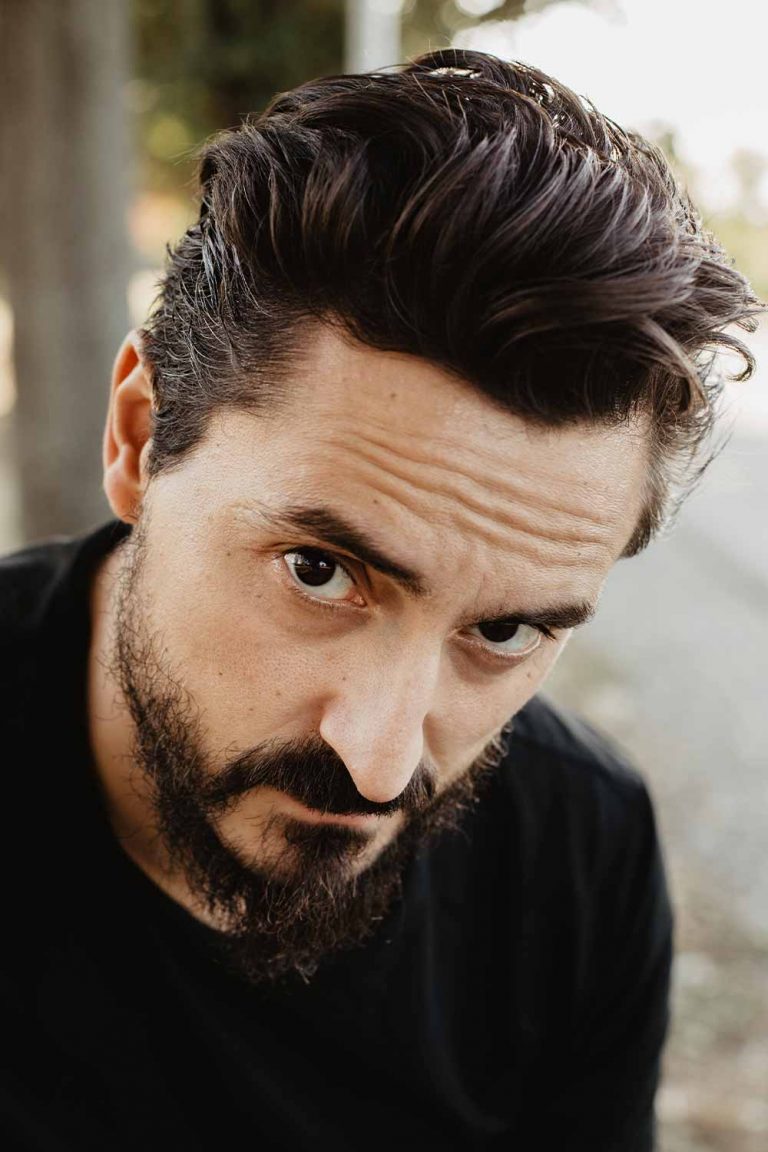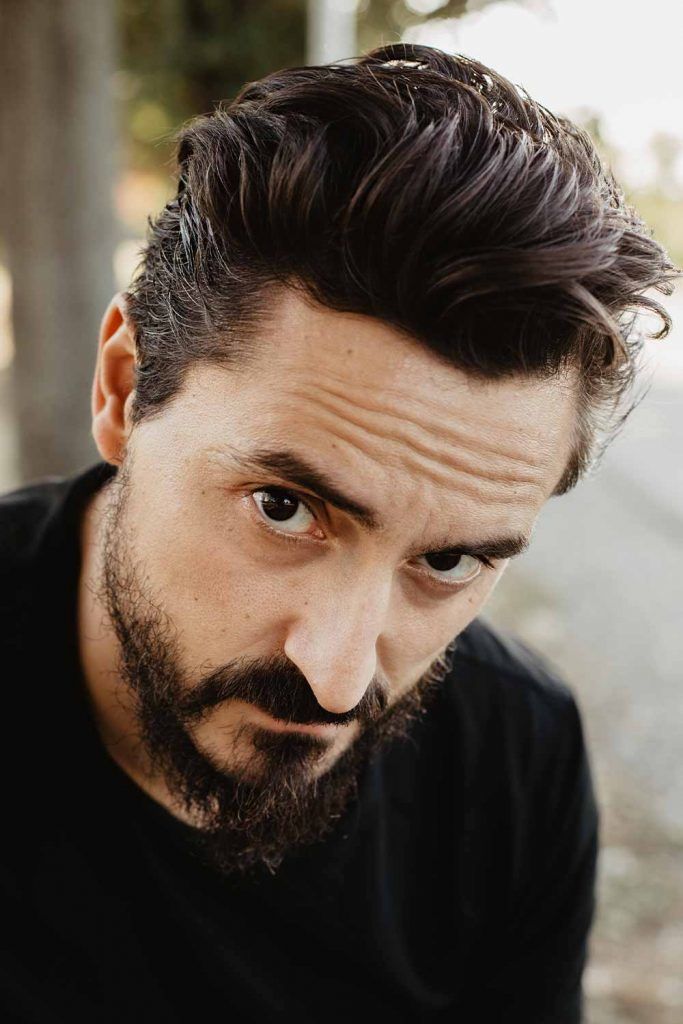 Side Swept Pomp Rockabilly Hair
A messy pompadour hairstyle is a modern take on the popular 50's hair styles. To create it, you want to refrain from combing your hair and rake it with your fingers instead.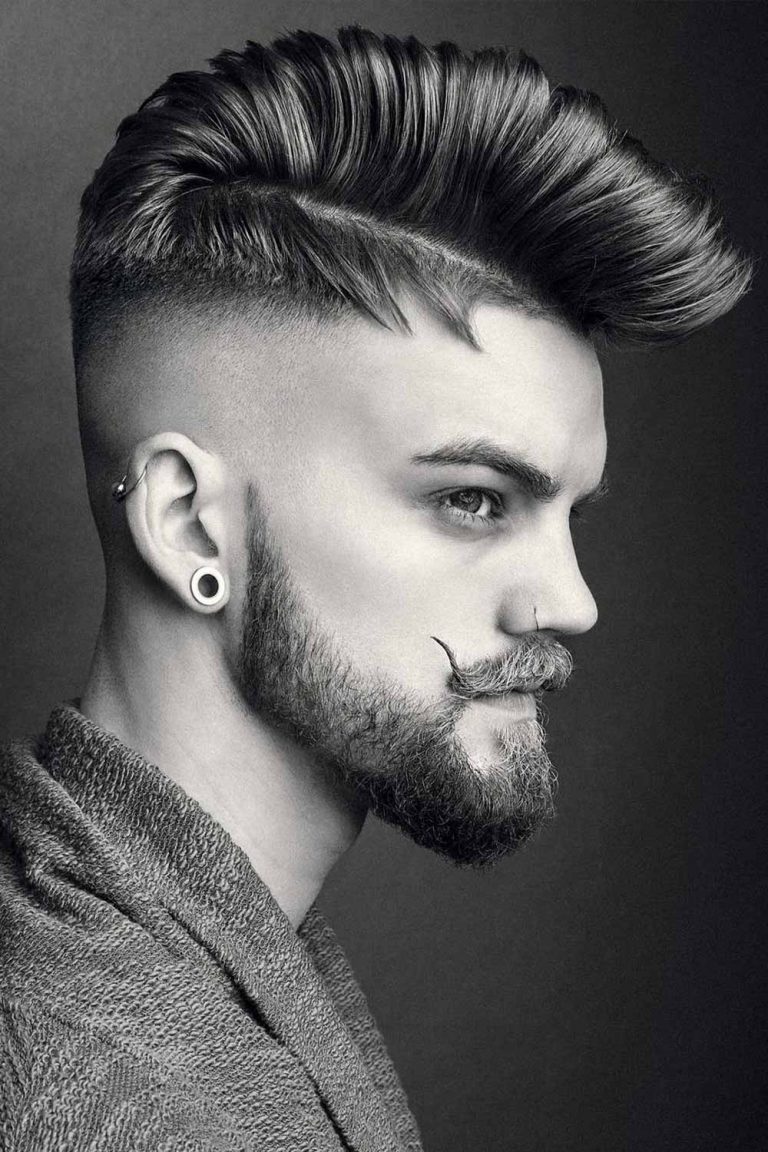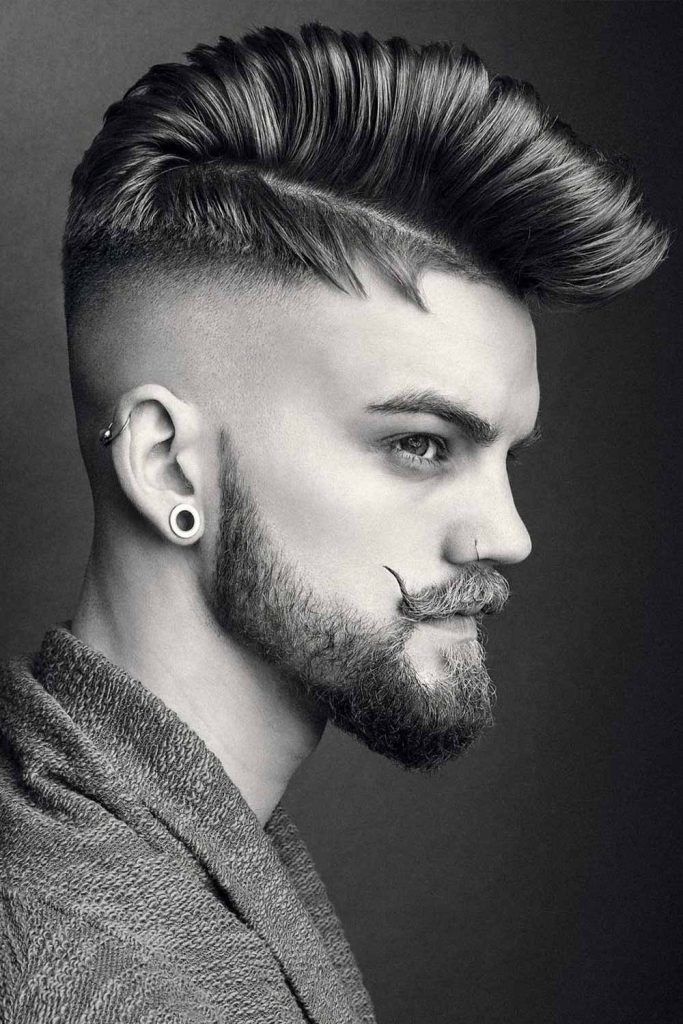 Source: @r.braid via Instagram
How To Style The Greaser Hair Look
The greaser is an offset of classic rockabilly hairstyles. To get it, you should complete the following steps:
Take a shower and dry your hair with a towel.
Scoop a plentiful amount of a hair styling product and rub it between your hands.
Work the product into your hair starting from the back.
Comb all the hair back with a fine-tooth comb to spread the product more evenly.
Divide your hair with a side part.
Comb the hair on the top back so that it falls into the same area and blends into the hair on the back.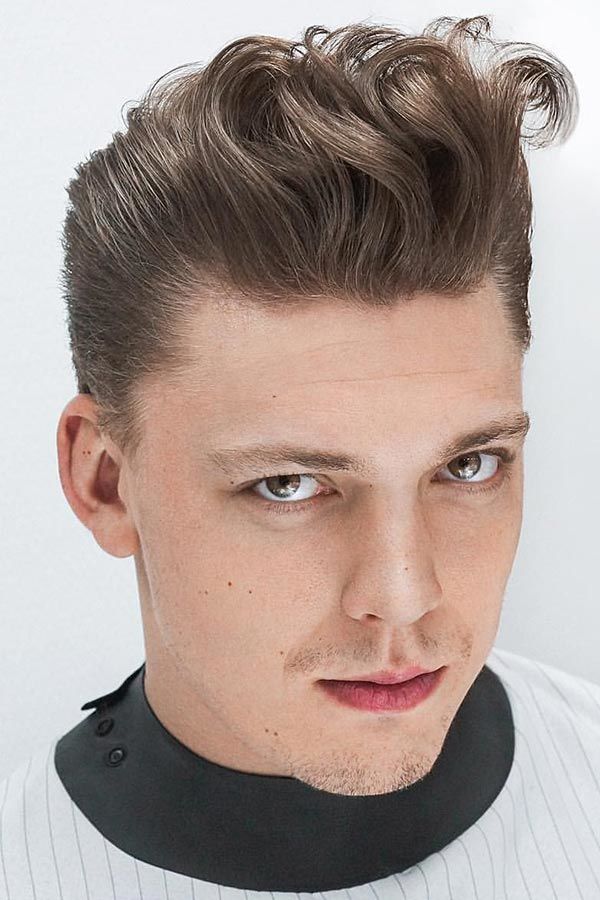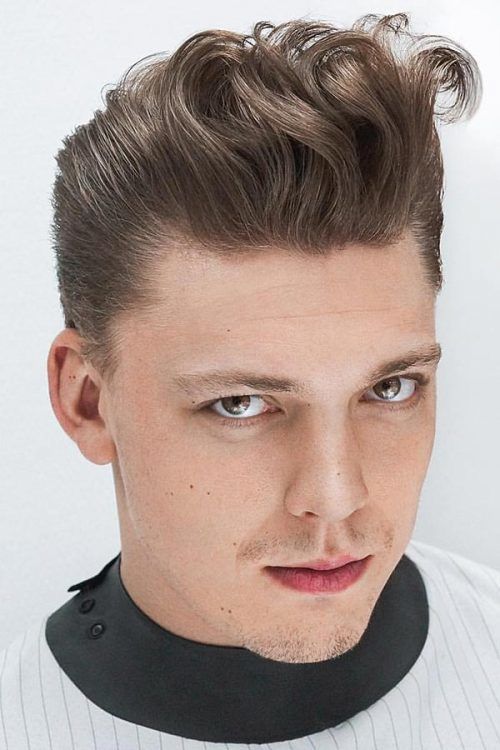 Source: @meha_barber via Instagram
Whether you are in a mood for some other variations on the greaser style, be it a curly pompadour or slicked-back hair, here are some ideas for you to try.
Recommended Styling Products
Blind Barber 90 Proof Pomade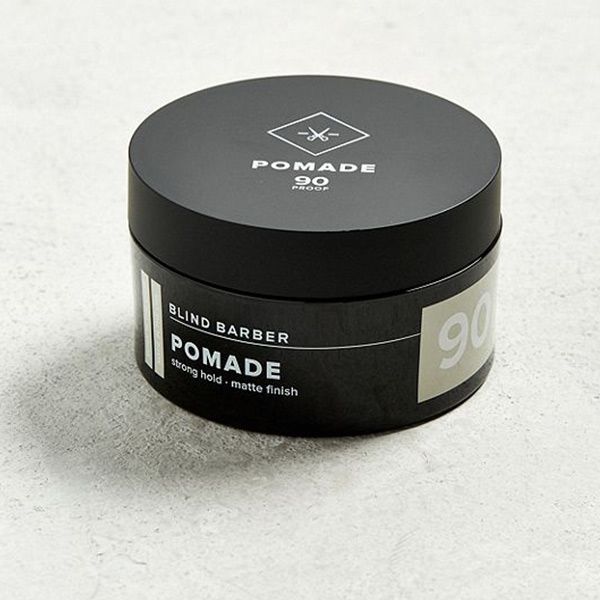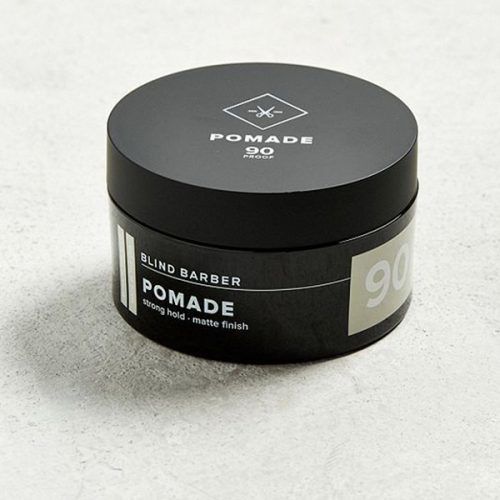 BUY on Amazon
For a strong hold and a matte finish, choose a pomade. The Blind Barber 90 Proof Pomade would work perfectly in this case. Besides, it's long-lasting and smells amazing. If you're more into a product with natural ingredients, opt for Baxter of California Clay Pomade.
Malin + Goetz Cilantro Conditioner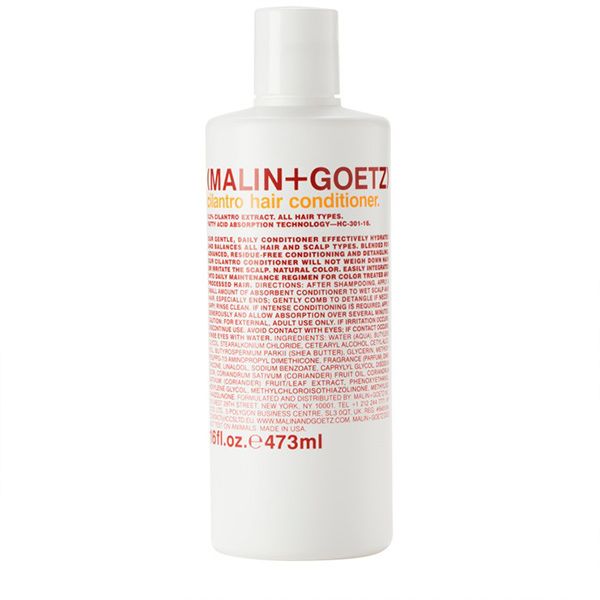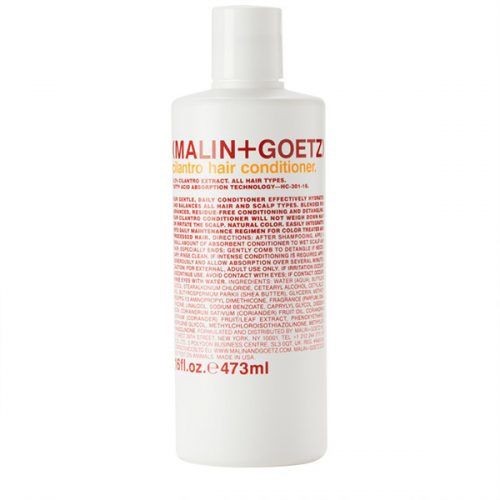 BUY on Amazon
To soften and moisturize your hair, turn to a hair conditioner, such as Malin + Goetz Cilantro Conditioner. You can, actually, use it in multiple ways: as a rinse or leave in conditioner, as a cleanser or as a styling product.
TIGI Bed Hard Head Extra Strong Hold Hair Spray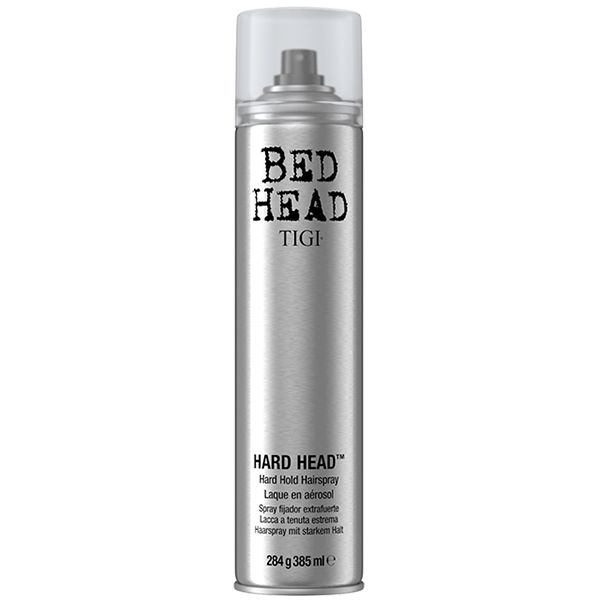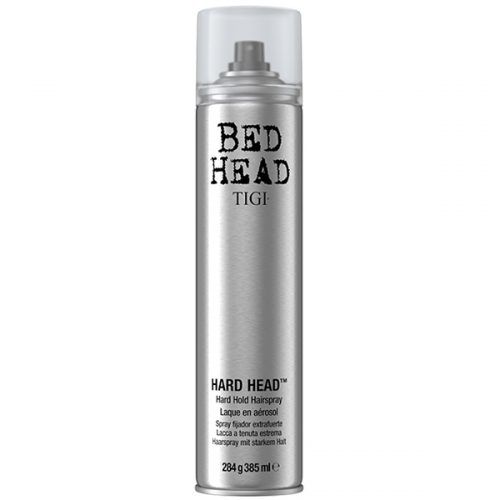 BUY on Amazon
If the pomade doesn't give you the expected hold, enhance it with hairspray. TIGI Bed Hard Head Extra Strong Hold Hair Spray is the one to go with.
Kent 9T Handmade Comb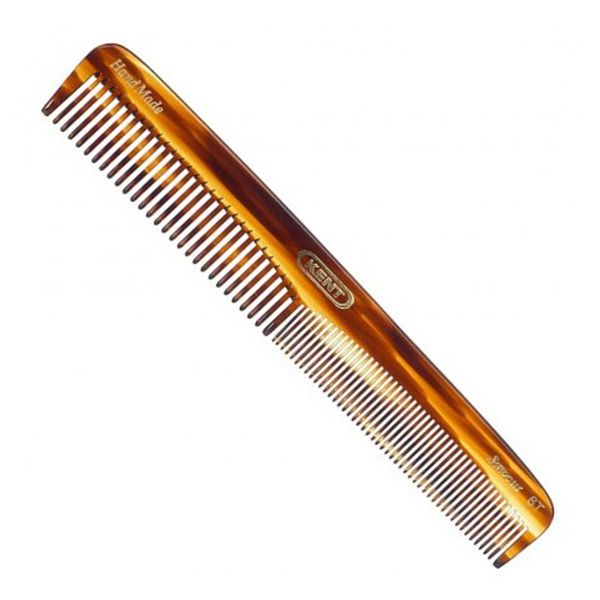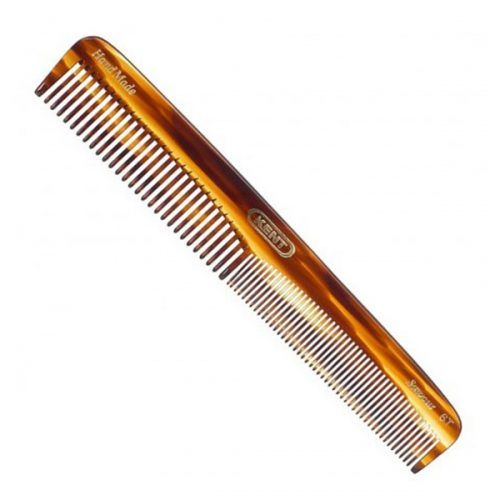 BUY on Amazon
Almost no greaser is possible without a good comb. Kent 9T Handmade Comb will give you everything you need. It's double-sided with fine and coarse teeth, which makes it highly practical.
Baxter Clay Pomade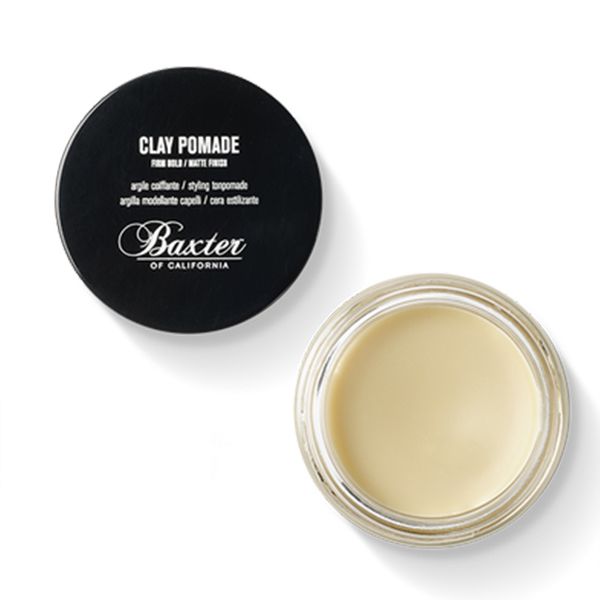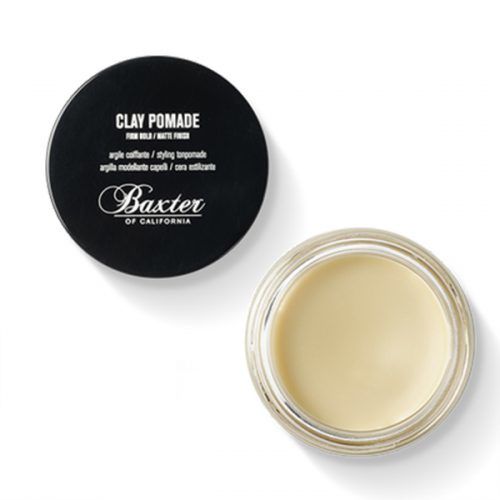 BUY on Amazon
We mentioned styling products a lot though we didn't say what works for shaping your greaser best. There are, actually, several products you can choose from depending on the purpose and the desired effect. Also, you'll need a couple of tools.
Ghd Hair Dryer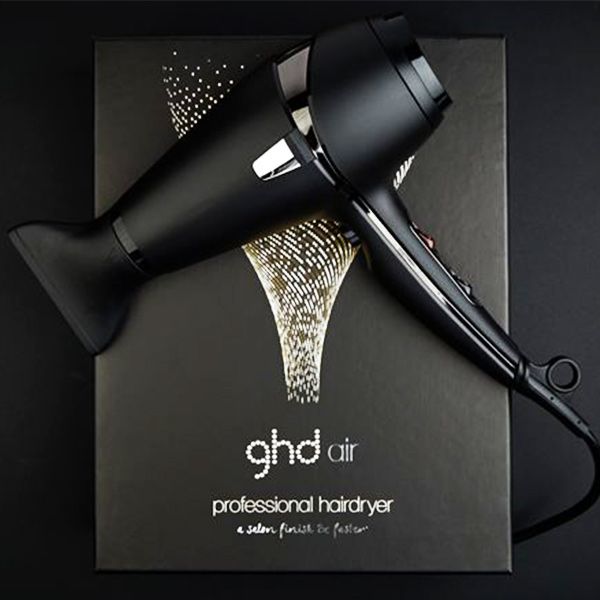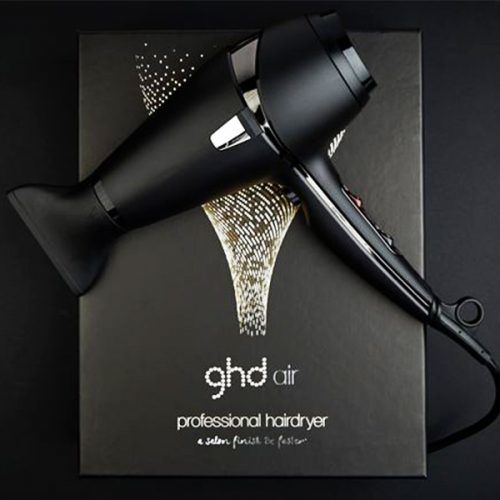 BUY on Amazon
As the best grease and rockabilly hairstyles are created from damp hair, you'll need something that'll help you achieve this condition as fast as possible. Ghd Air Dryer gives you the professional styling in a blink of an eye.
As you can guess, there are plenty of ways to sport rockabilly hair. You can play around with styling and the cut. The key to success is to have the right products, tools and attitude, and to follow our guide, of course.
FAQs
What is a rockabilly hairstyle?
A rockabilly is one of the most popular 1950s mens hairstyles. There are many ways to pull it off, from Elvis Presley's pompadour to James Dean's rugged quiff. Its main features include a long front, which you slick back using a hair styling product, like a pomade. To have a better idea of what is rockabilly, you should take a look at the rock and roll hair cuts trending in the 50s.
What is the greaser hairstyle called?
A greaser look is often called a rockabilly haircut. Although it was at the peak of its popularity in the 1950s, it is now making its way back into the fashion world of men's hairstyles. The most influential celebrities who should be blamed for the popularization of Rock and Roll hair are Elvis Presley and James Dean.