The names of the most popular and high-quality watch brands should always be on your short list. The watch is almost as an essential element of your outfit as your hairstyle. Thus, you should take the choice of the perfect timepiece seriously. To help you out, we prepared the rundown on the best brands of the watch on the market.
ADVERTISEMENT ‧ CONTINUE READING BELOW
What Are The Top 22 Watch Brands?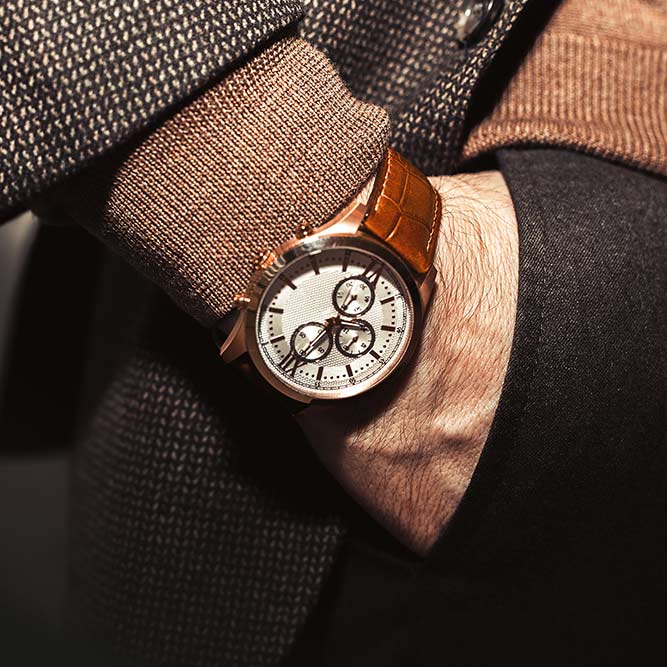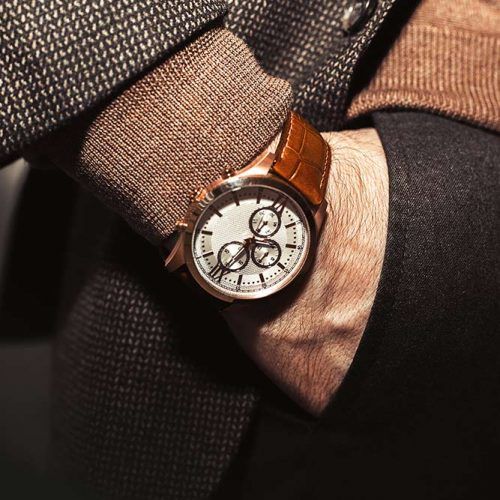 Given the price, no wonder you might want to know which brand watches are the best? To help you out, here is the list of top brands of watches in random order: Ulysse Nardin, Blancpain, Patek Philippe, Rolex, Audemars Piguet, TAG Heuer, Vacheron Constantin, Glashutte Original, Jaeger-LeCoultre and A. Lange & Söhne.
Also, there is a common thought that particular countries produce better timepieces than others. But is it really true? For instance, are Japanese watches better than Swiss? The answer depends on what exactly you are looking for in a watch. If you are after durability and accuracy, then Japanese watches indeed surpass those made in Switzerland. Yet, for outstanding aesthetics and traditional movements, you should turn to Swiss brands.
Victorinox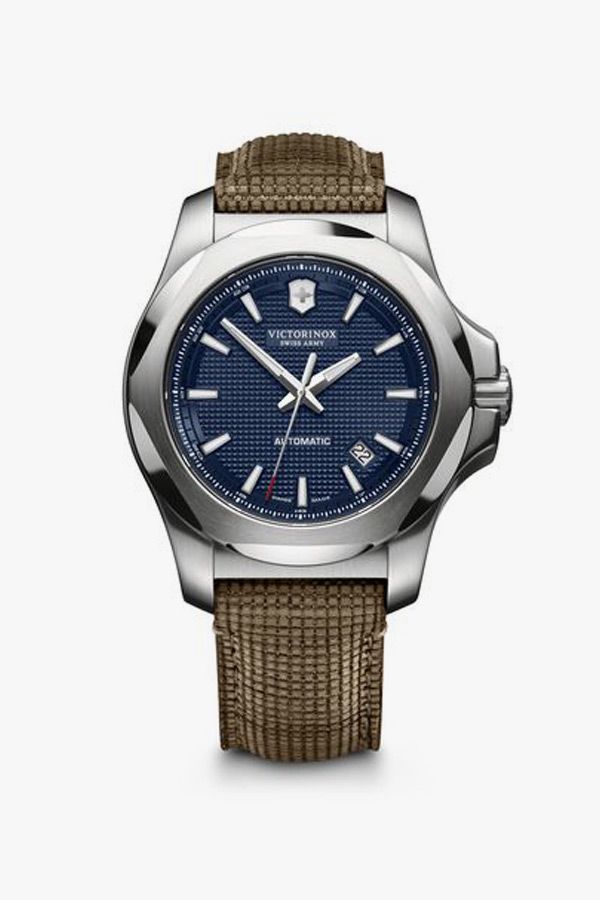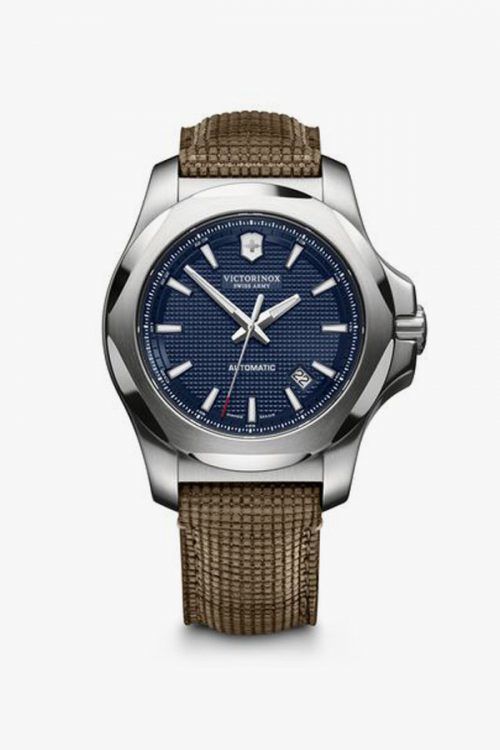 BUY on Amazon
Victorinox isn't only one of the best watch brands, they're also well-known for the top-notch Swiss army knives. The brand offers a wide range of stylish and durable timepieces that are simple in function and attractive in design. The watch case is designed from titanium, which makes it both lightweight and tough.
Alpina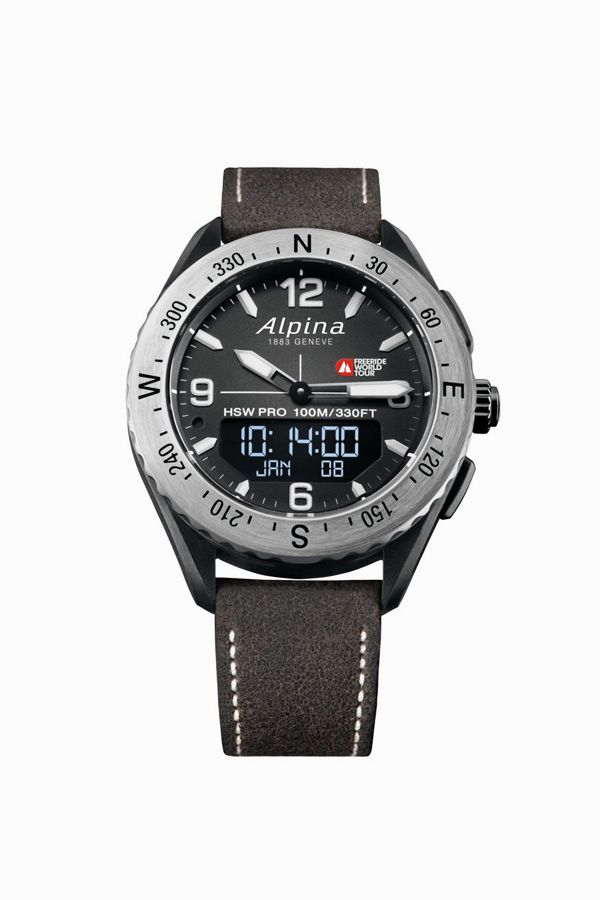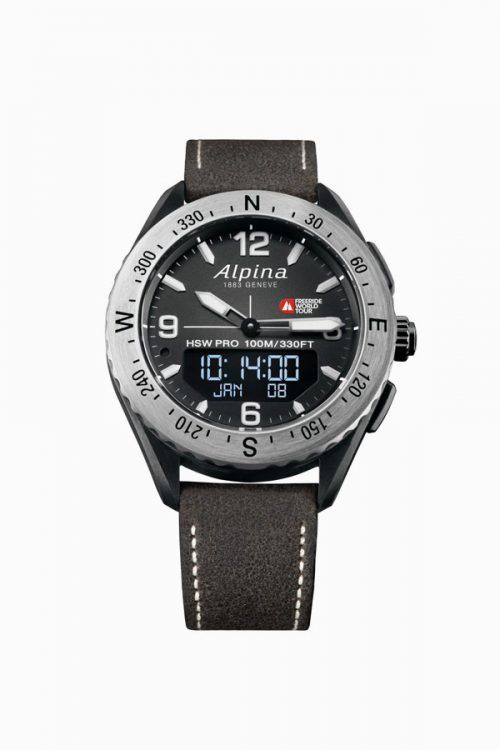 BUY on Amazon
Being among the top watch brands, Alpina is also the one to be blamed for the popularity of sports watches. The brand produces an ample selection of timepieces that are resistant not only to water but also to shock and magnetic field. Besides, they pride in their horology, as all the timepieces they design are hand-built with the approach that's both innovative and quality-based.
Seiko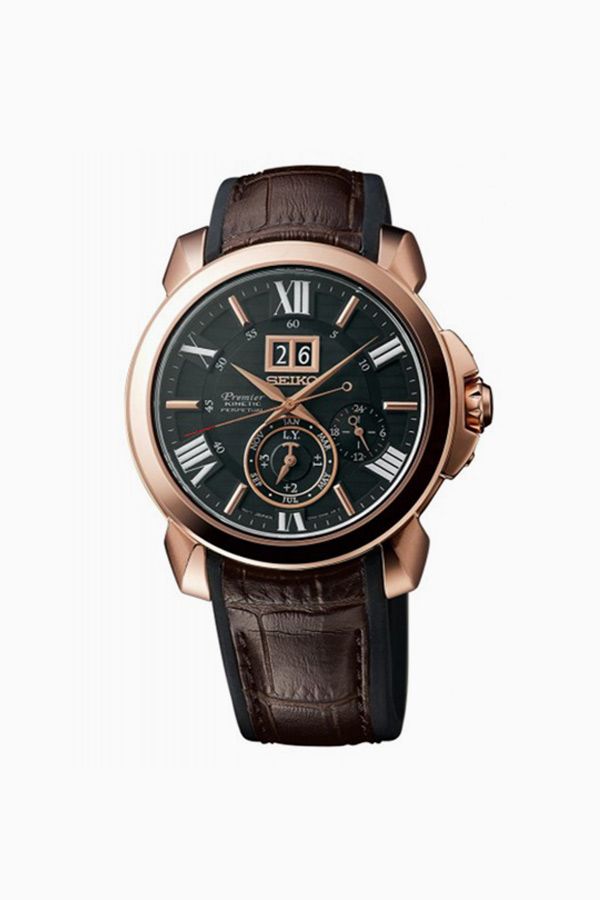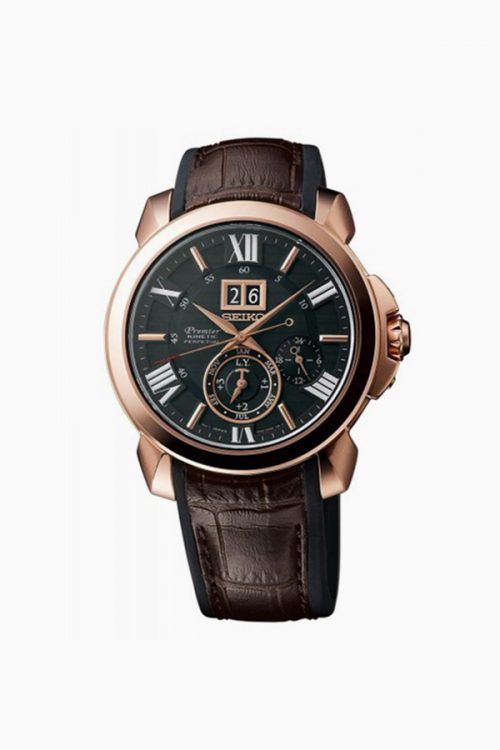 BUY on Amazon
If you don't want to pay extra only for the name, there are good watch brands that offer high-quality timepieces at a reasonable price, and Seiko is definitely one of them. They manufacture watches the design of hands and dials of which resembles Rolex. Besides, Seiko's watches are made in-house with quartz grown by the company itself.
Stuhrling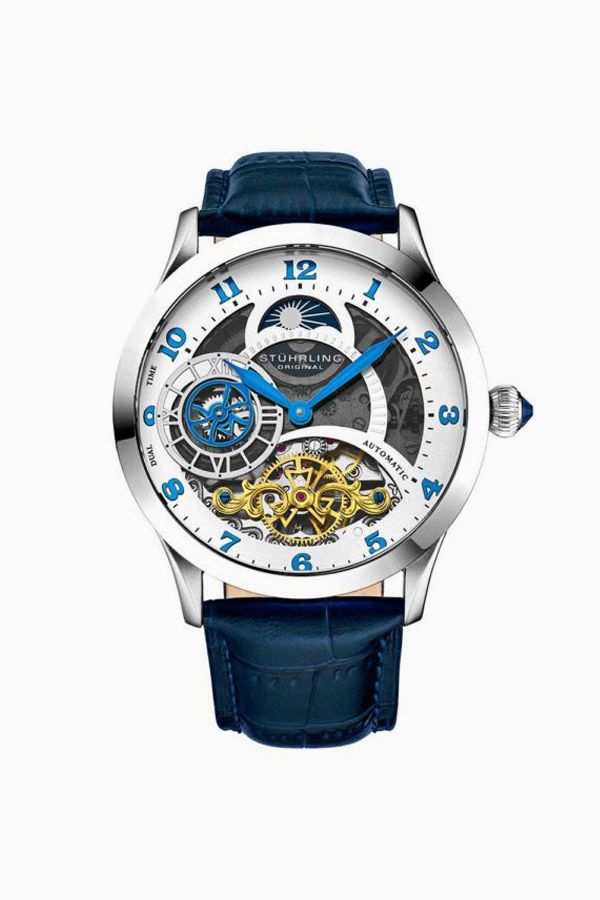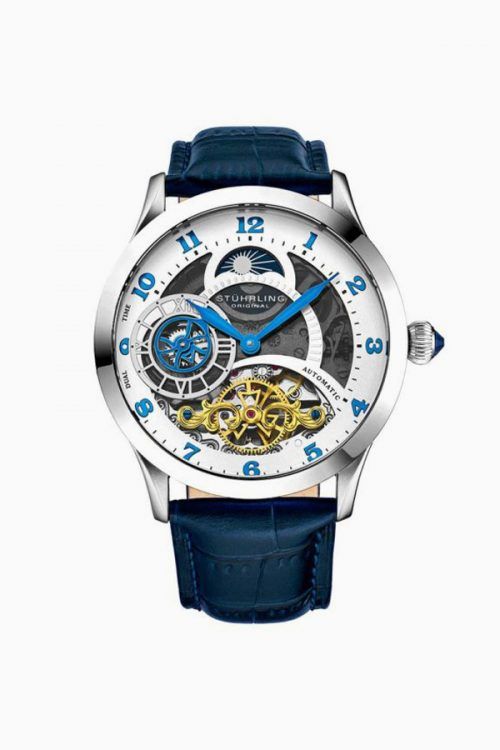 BUY on Amazon
If you're looking for a unique yet recognizable design of a watch, pay heed to one of the best watch brands for men who like to be in the spotlight, which is Stuhrling. Although their timepieces are so outstanding, their price is more than reasonable.
Casio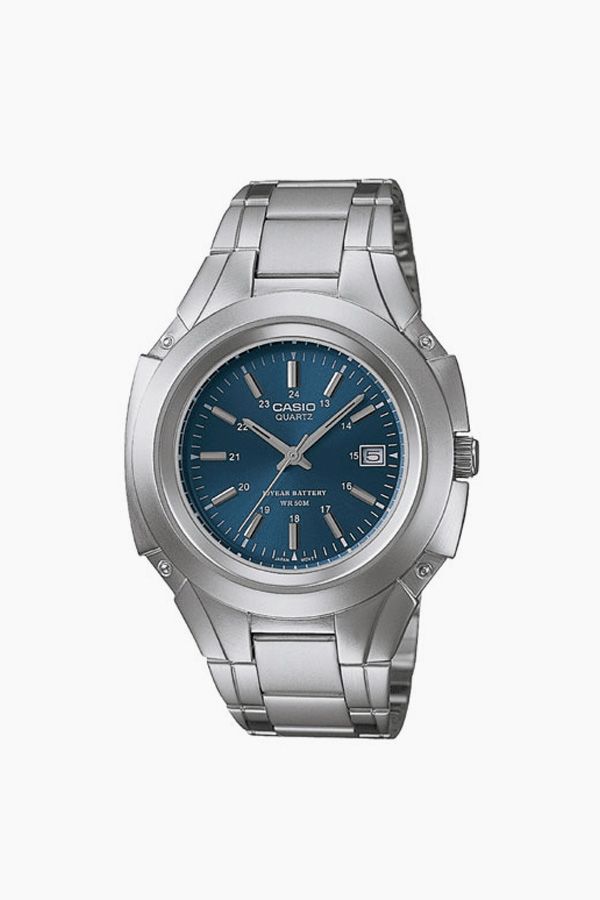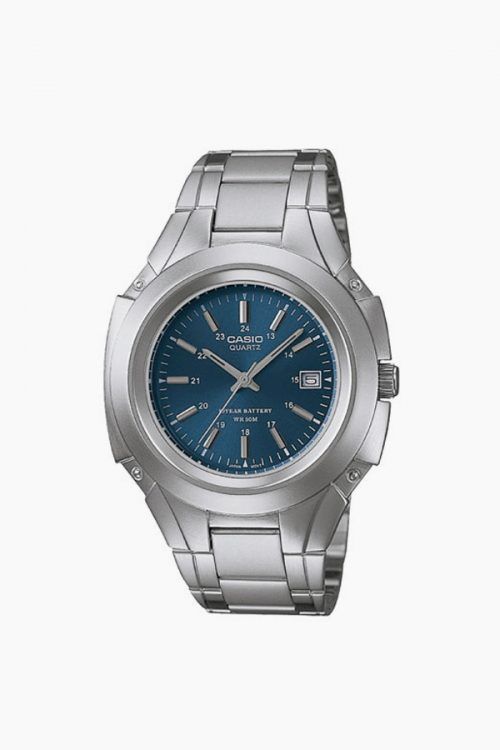 BUY on Amazon
Even if you're a total neophyte on the subject of watch brands for men, you must have heard of such a well-thought-of company as Casio. They offer an enormous variety of timepieces to match any taste and preferences, whether it's modern smartwatches made of steel or elegant watches with leather straps.
Tissot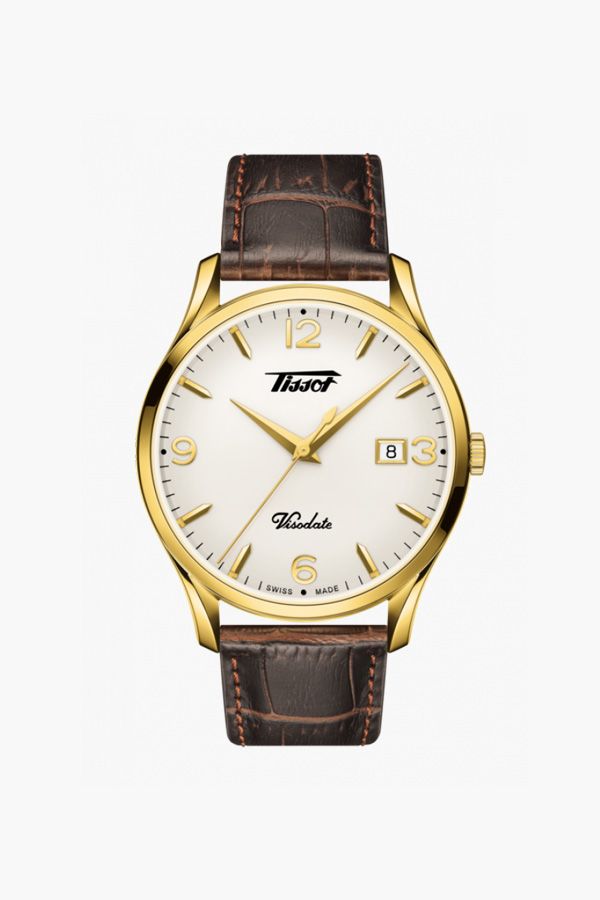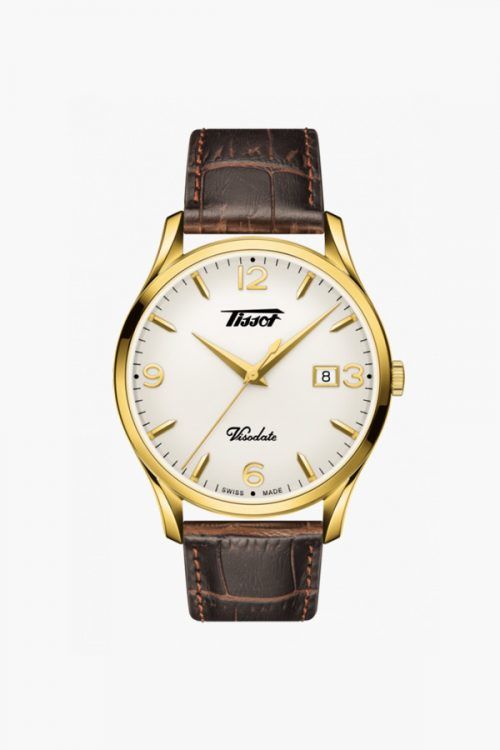 BUY on Amazon
Although Tissot isn't considered one of luxury watch brands, it does deliver a high-end quality. They were pioneers of the first dual time zone pocket watch as well as began the mass production of the first pocket watch on the whole. On top of that, Tissot introduced the first watch resistant to magnetic fields and the first timepieces made of alternative materials, such as wood, stone, plastic and mother of pearl.
Triwa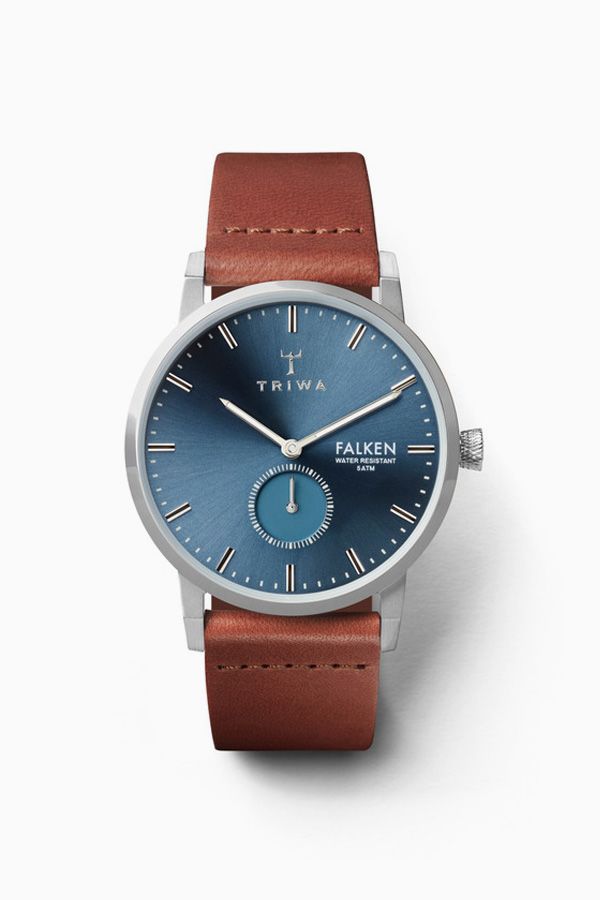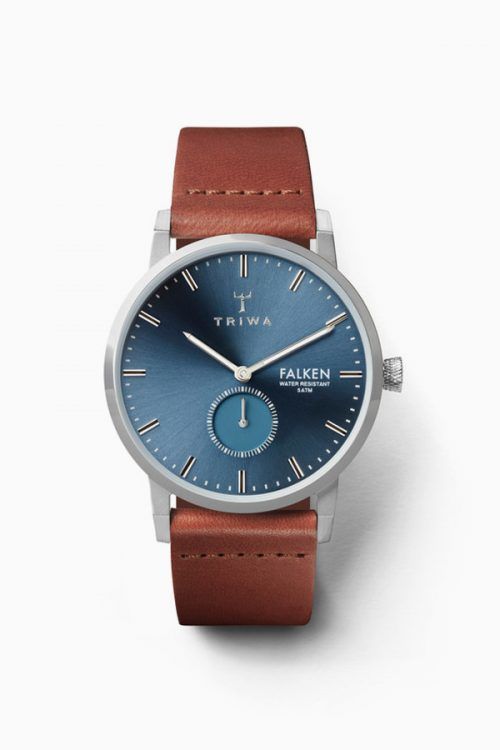 BUY on Amazon
Triwa is one of those mens watch brands that follow the philosophy "If you want something done right, do it yourself." Four friends decided that none of the watch brands available on the market meet their requirements, thus founding their own. Triwa's watches are stylish and classy though their price is more than affordable.
Citizen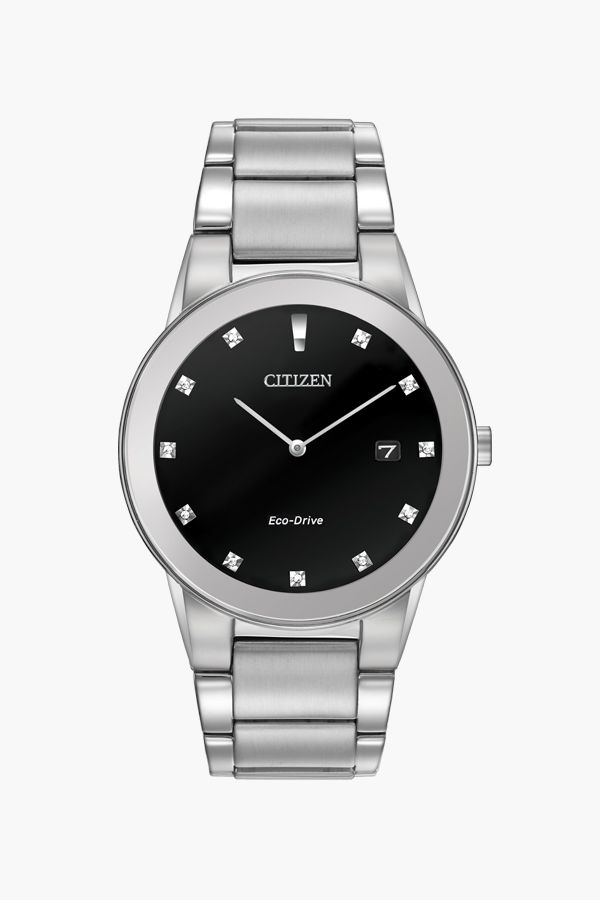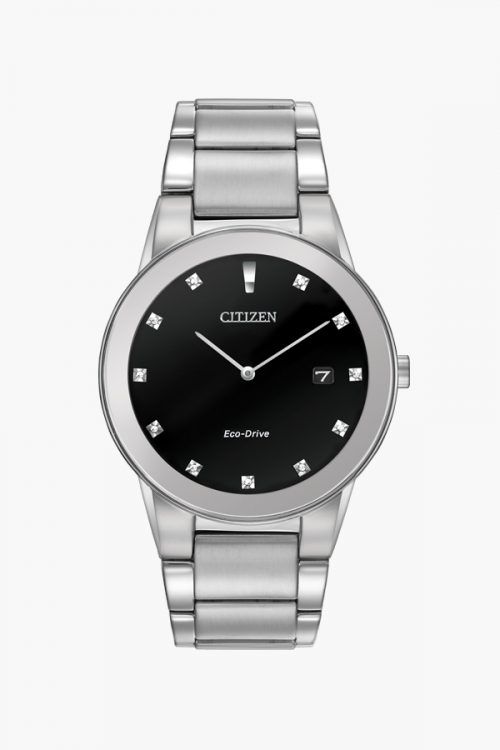 BUY on Amazon
If you're after accuracy combined with high quality and low price, then Citizen is a way to go for you. They're also one of the popular watch brands that are eco-friendly, as the company has a line of timepieces that are artificial and natural light-powered, which makes them ever-lasting.
G-Shock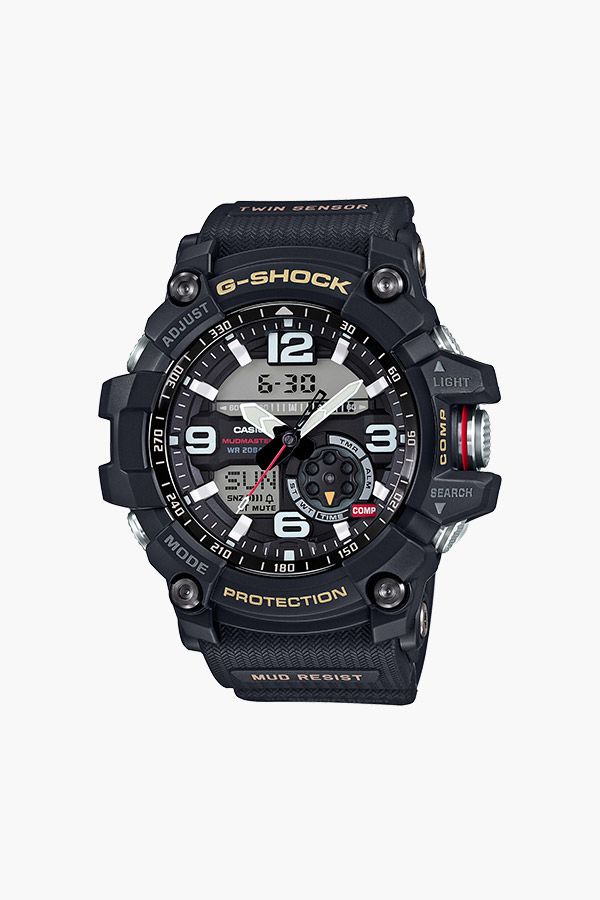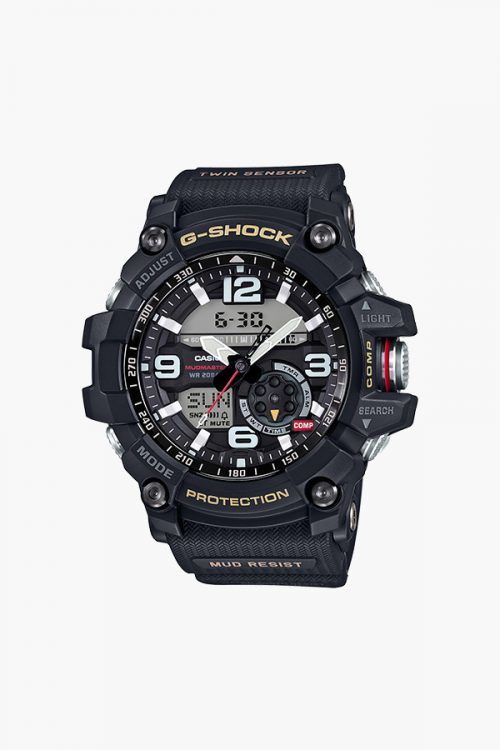 BUY on Amazon
For guys who like to spend their time outdoor actively, a G-Shock mens watch will be a perfect choice. They're tough, durable as well as resistant to water and shock.
Timex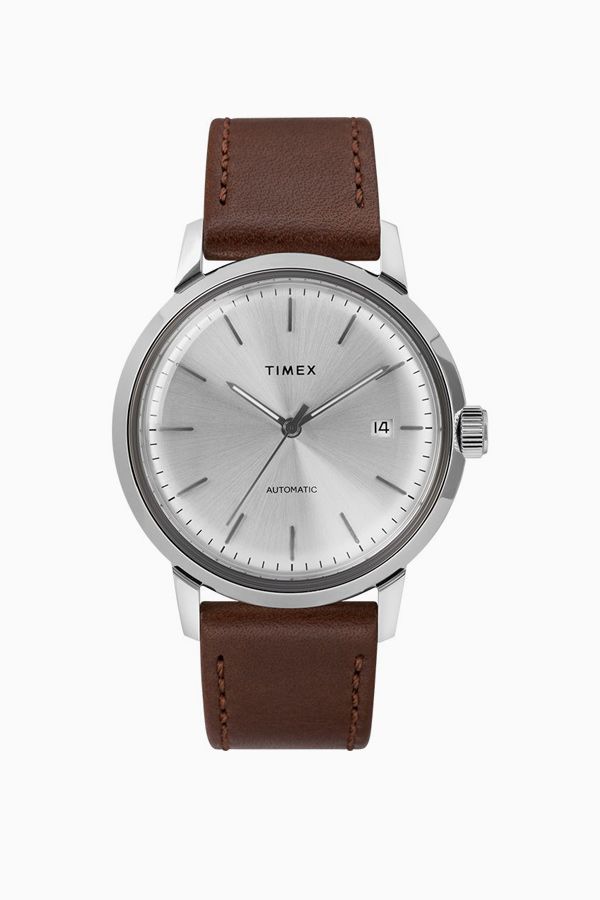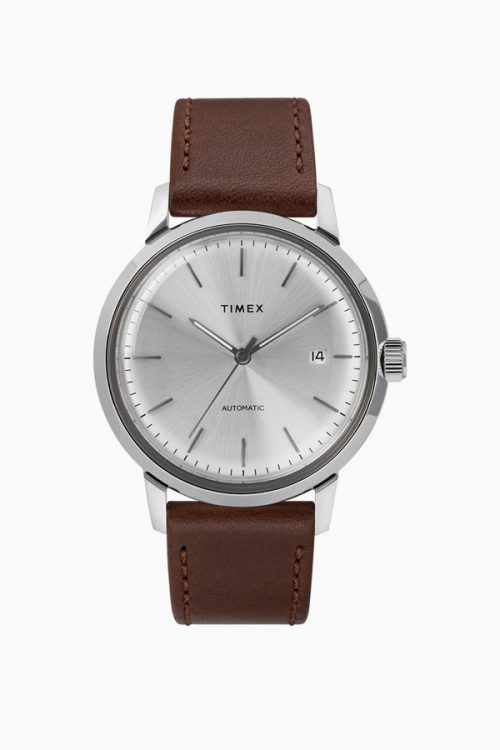 BUY on Amazon
When you buy a wrist watch from Timex, you get an elegant, stylish and practical timepiece at the most reasonable price. In addition, they have an in-built chronograph
feature, which adds to functionality. As a bonus, you get a chance to match the straps to the occasion or your mood, because they're interchangeable.
Movado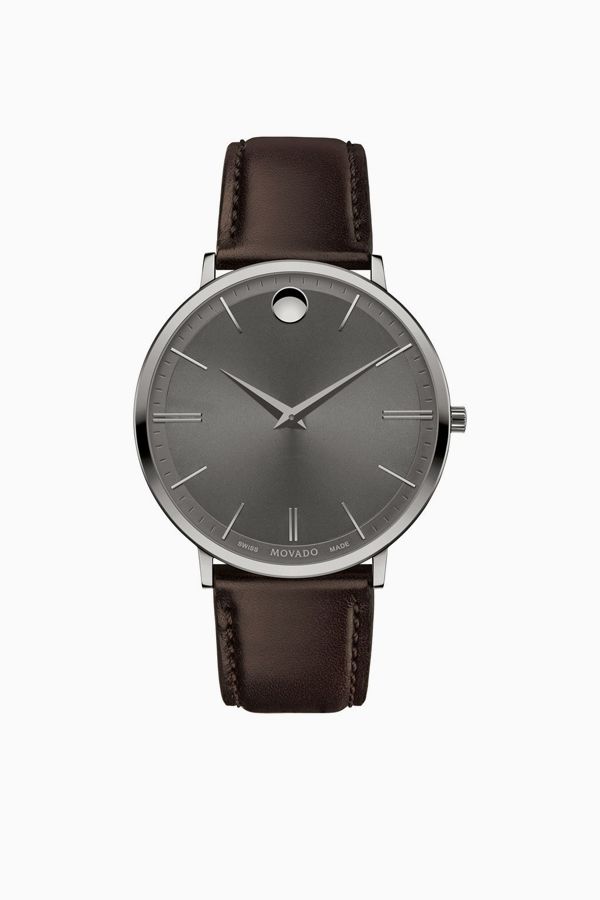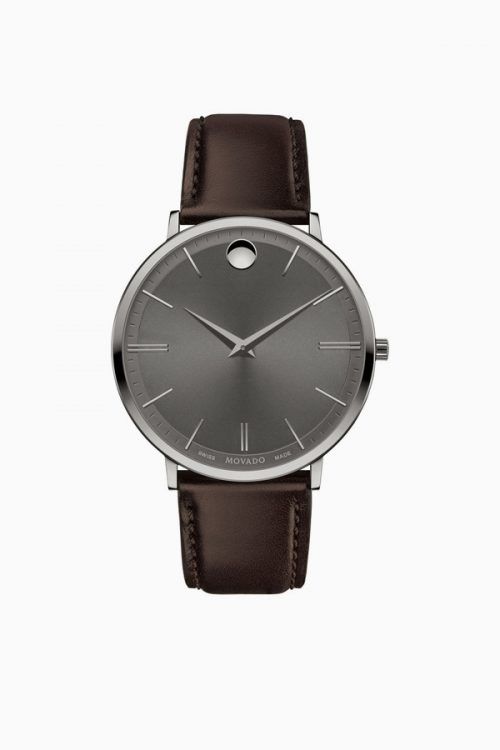 BUY on Amazon
Movado produces one of the best watches imaginable. Although the company has a long history, their Swiss watches meet all modern standards in terms of design and functionality whereas the prices remain at the lowest level.
Mondaine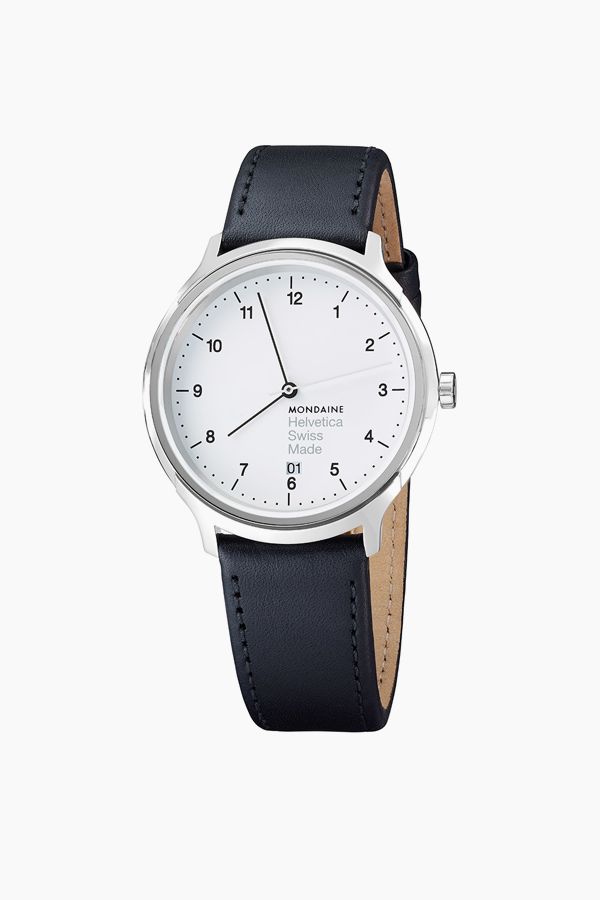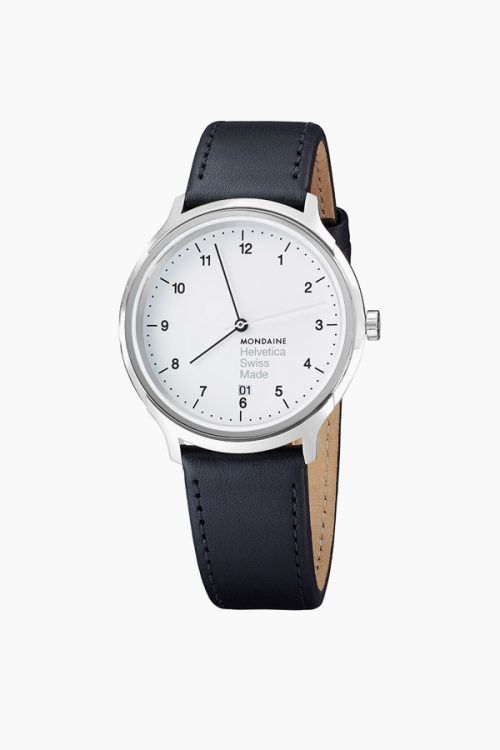 BUY on Amazon
Mondaine offers the best watches for men who have a relish for minimalism both in design and price yet not in quality and functionality. Mondaine timepieces are utilitarian but stylish and attractive. The faces of their Swiss railway watches are extremely easy to read while red second hands won't let anybody confuse them with any other watches.
Junghan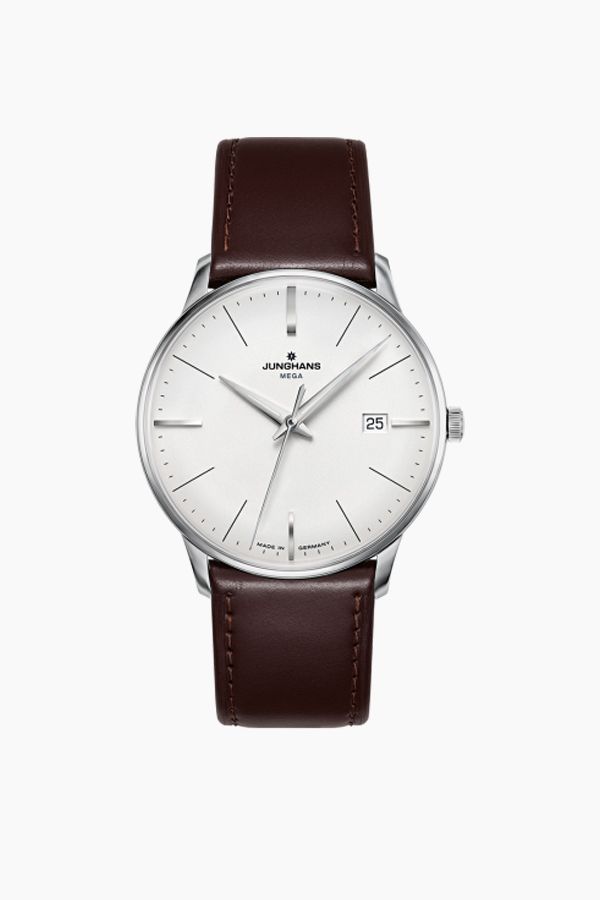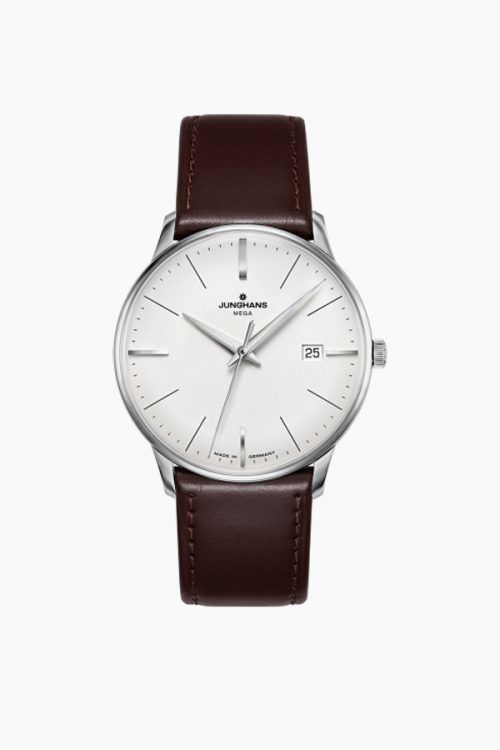 BUY on Amazon
Although Switzerland is considered the leader in watch marker, many German watch bands also offer premium quality and design. Junghans boasts their durable yet attractive watches that deliver high performance at a low price.
Tsovet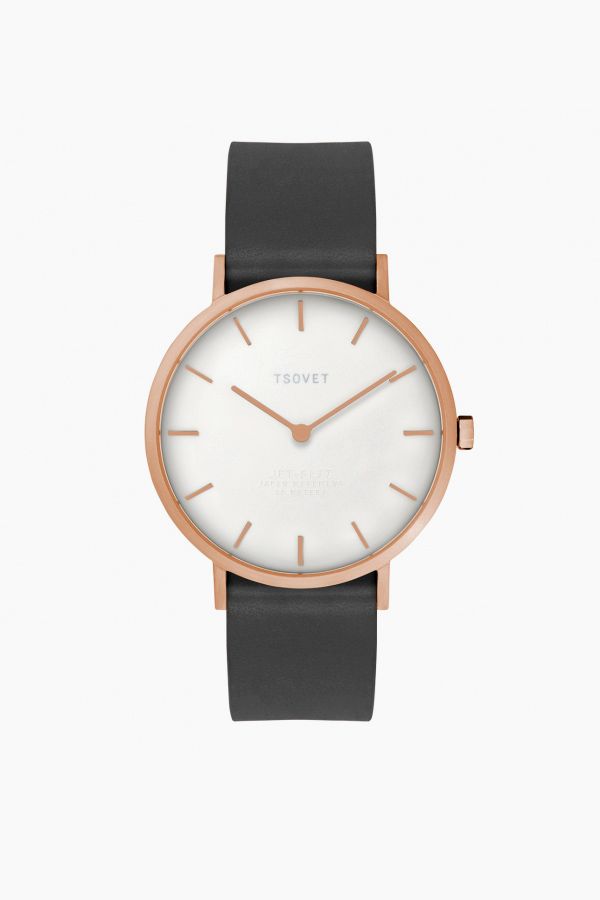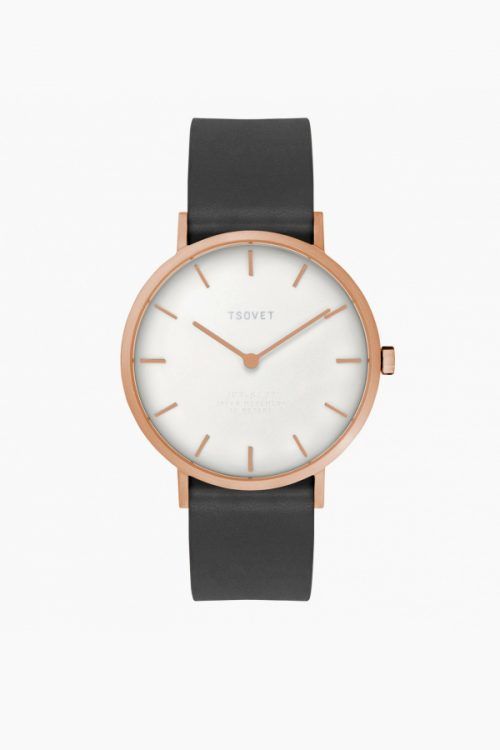 BUY on Amazon
Tsovet produces really nice watches in terms of quality, style and durability. If you're looking for timepieces that are unique yet inexpensive and functional, then keep a close eye on Tsovet watches.
Swatch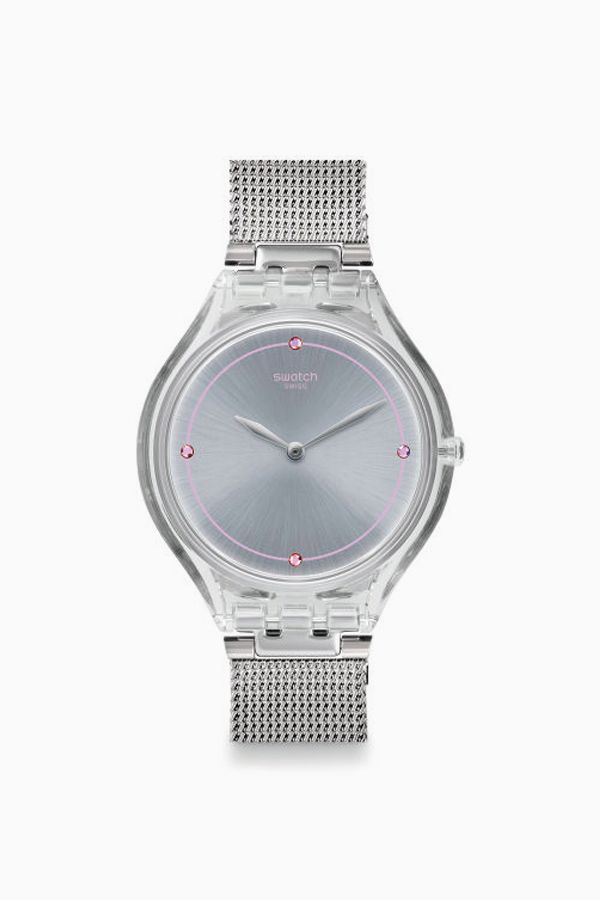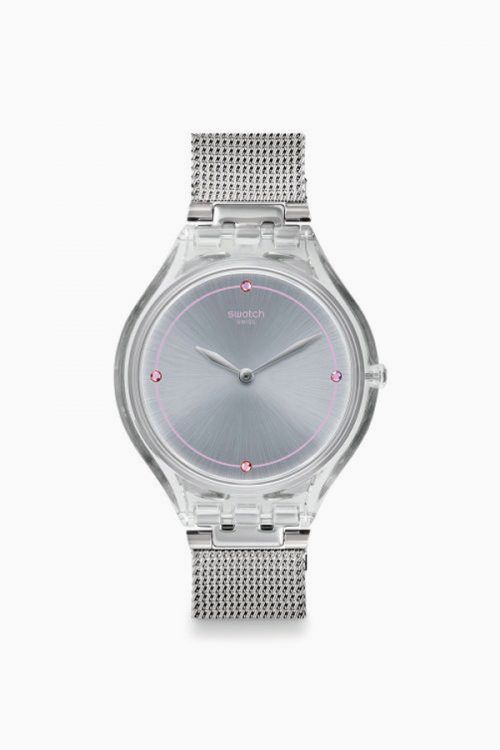 BUY on Amazon
It's not hard to guess that the name Swatch stands for Swiss watches. The brand is oriented at younger consumers thanks to its modern design, innovative technology and affordable price. Still, the older generation can also find timepieces to their taste.
Skagen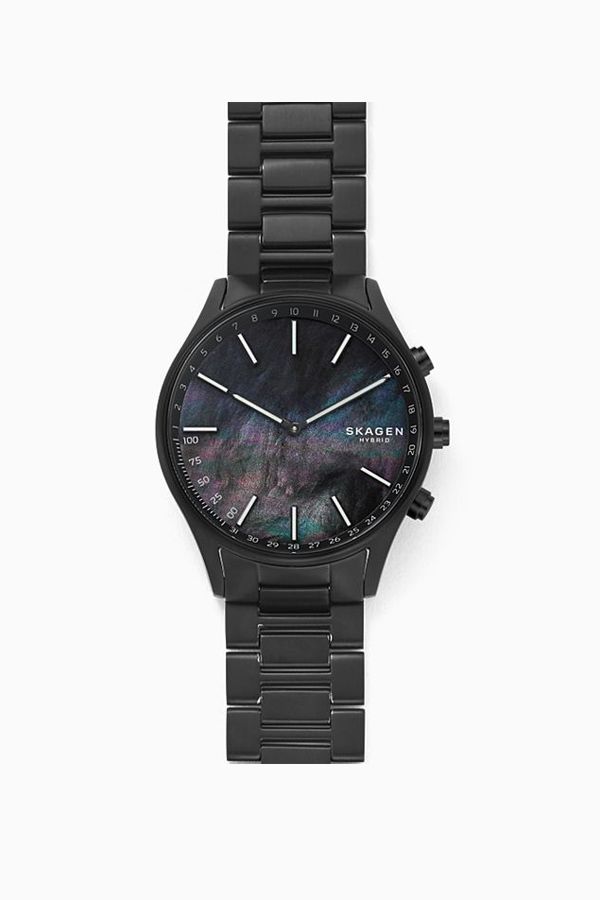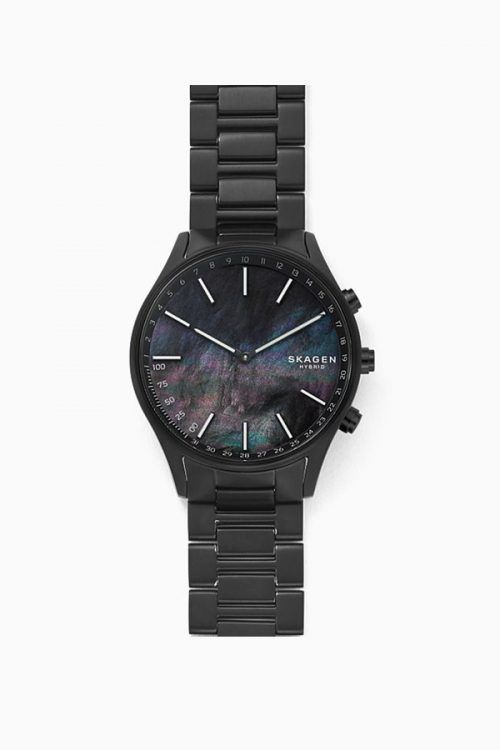 BUY on Amazon
If you're looking for the best watch that's functional, sophisticated and high-quality, a Skagen watch has all chances to become the one. Being produced by a subsidiary of Fossil watches for men from Skagen attract with their minimalism and affordable prices.
Shinola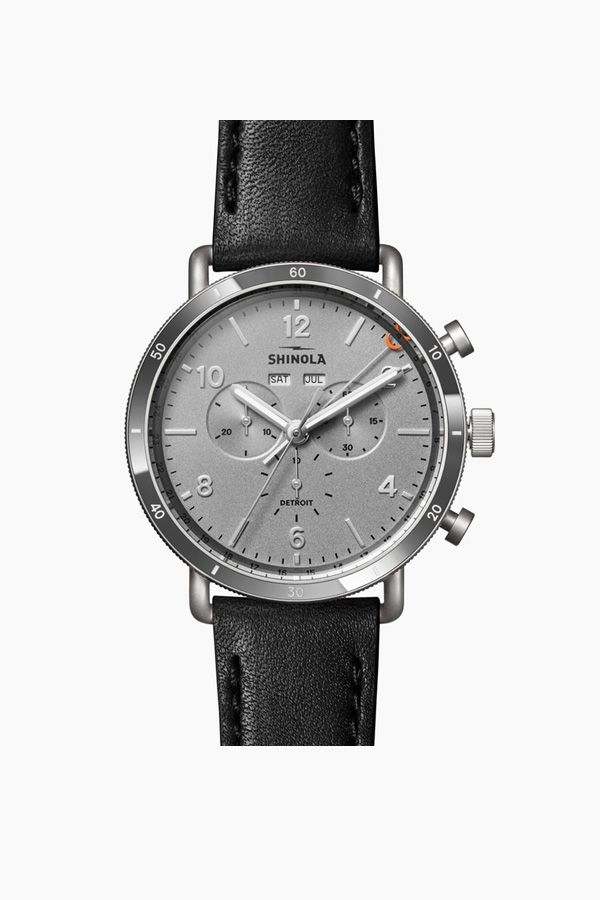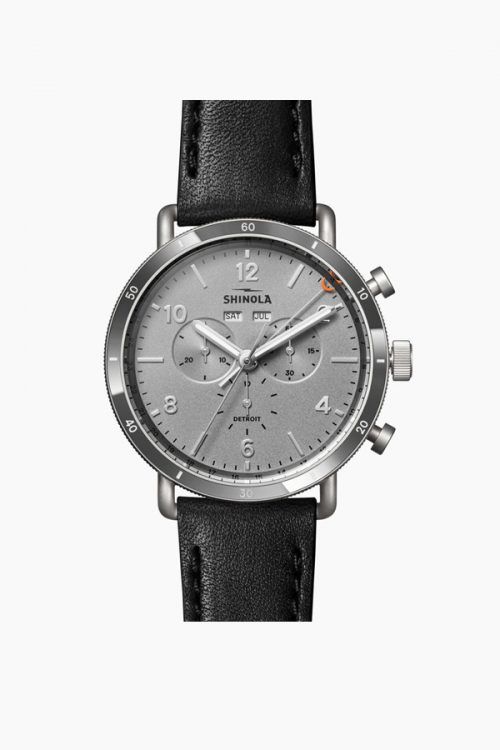 BUY on Amazon
Shinola is one of the American watch brands that are famous for innovative technology and reasonable prices. With attention to details and professional approach, the company delivers top quality, stylish and durable watches.
Oris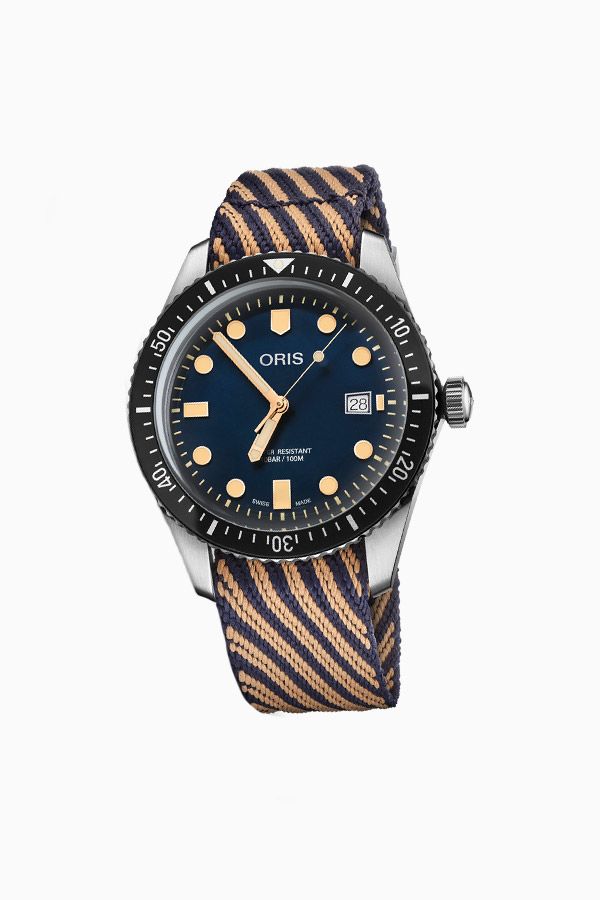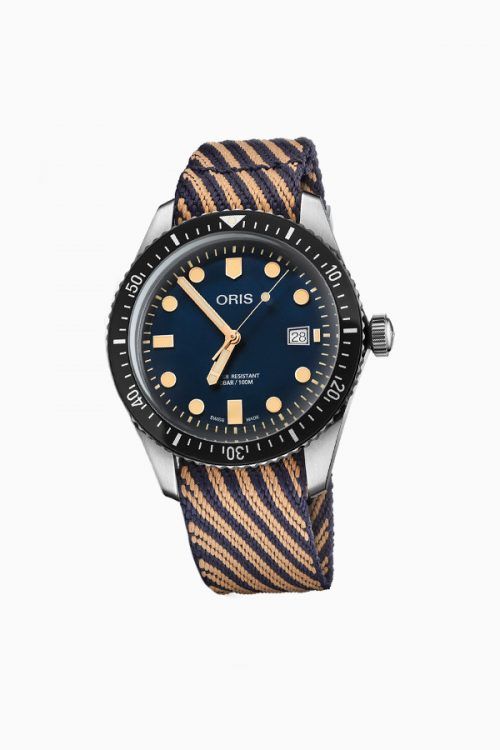 BUY on Amazon
Oris is one of the most reputable Swiss watch brands that specialize in mechanical watches. Their timepieces are highly-appreciated for the quality, durability and vintage flair they deliver. Besides, the prices are very wallet-friendly.
Daniel Wellington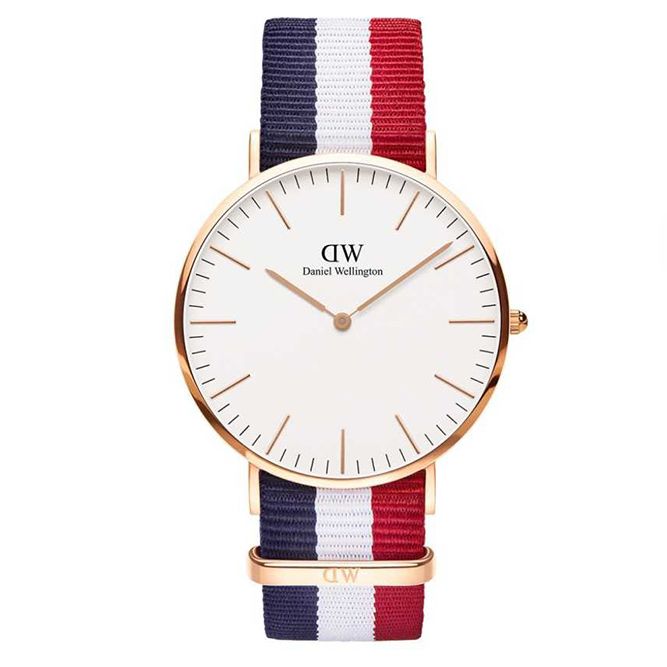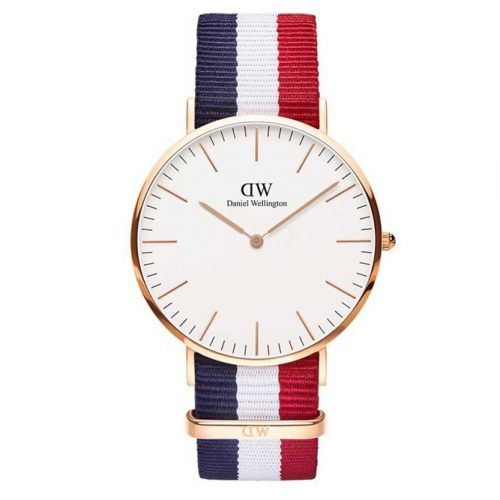 Courtesy of brand
BUY on Amazon
The founder of this watch brand, Filip Tysander, drew inspiration from his friend's style, characterized by simplicity and vintage flair. Daniel Wellington watches come in many styles and price points. The straps, which are traditional NATO ones, are interchangeable and the faces offer a wide selection of options. Thus, you will easily find a watch to fit your preferences and budget.
Nordgreen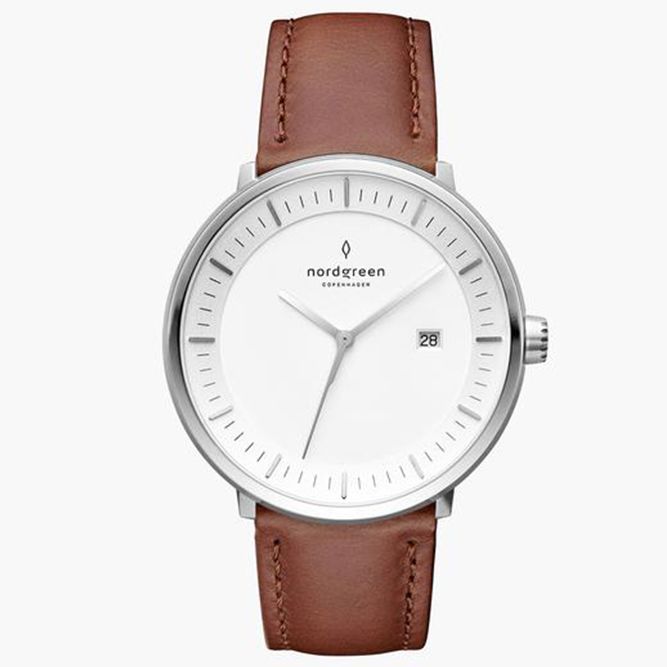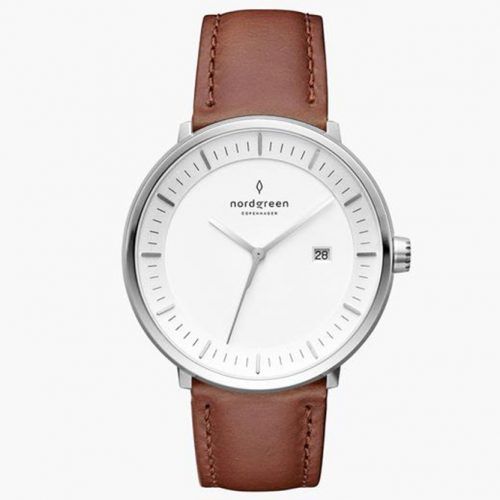 Courtesy of brand
BUY on Amazon
Jakob Wagner created a watch with Scandinavian design and top-notch quality. The style of Nordgreen timepieces is refined and sophisticated. Yet, it has a modern feel and great functionality. On top of that, their CSR program, which includes three causes to donate to, cannot leave you indifferent.
MVMT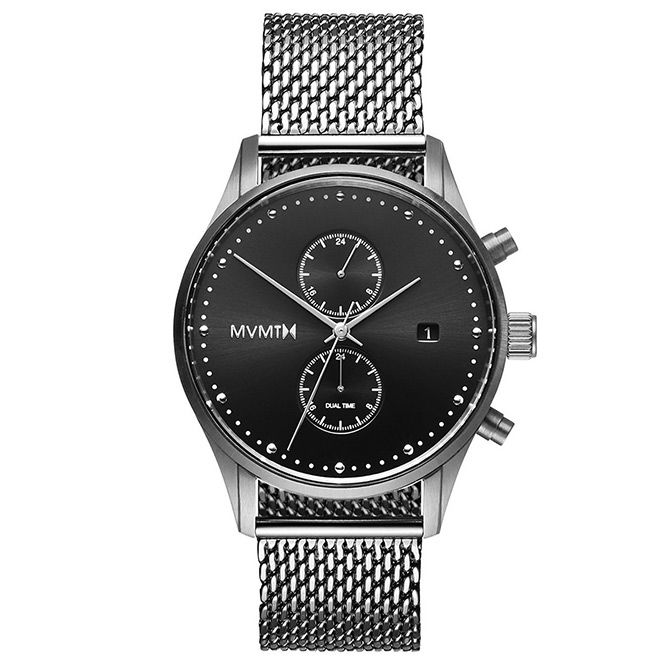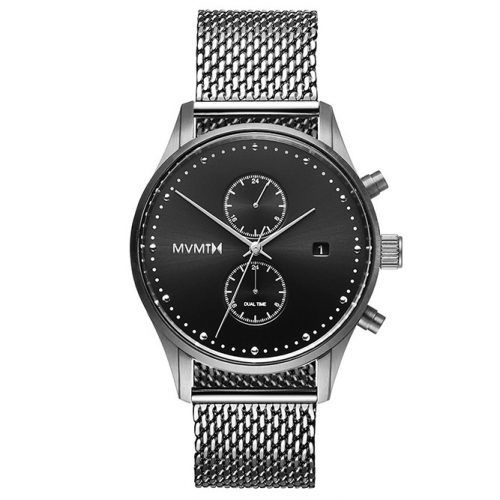 Courtesy of brand
BUY on Amazon
The design of MVMT watches is simple and clear, which makes it a perfect fit for those who choose a minimalistic style. The straps can be metal or leather while the faces have a clean and low-key appearance. Thanks to such a polished look, you can complement your every outfit with this watch.
Rotary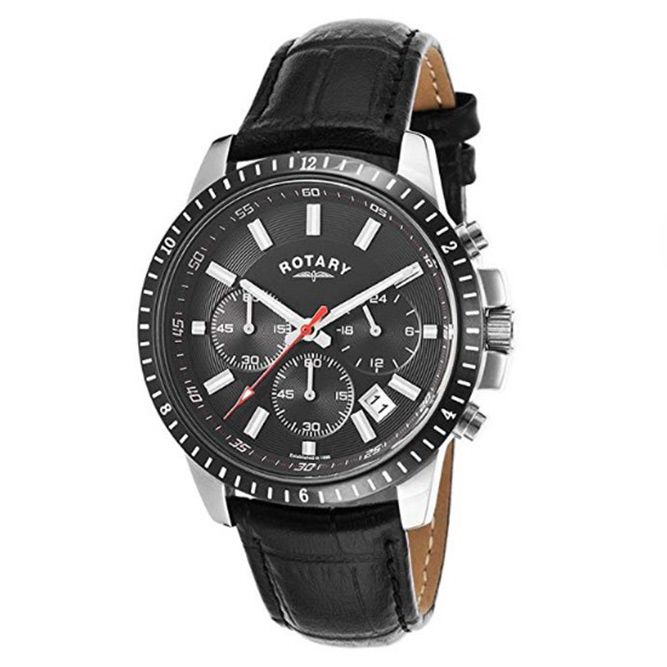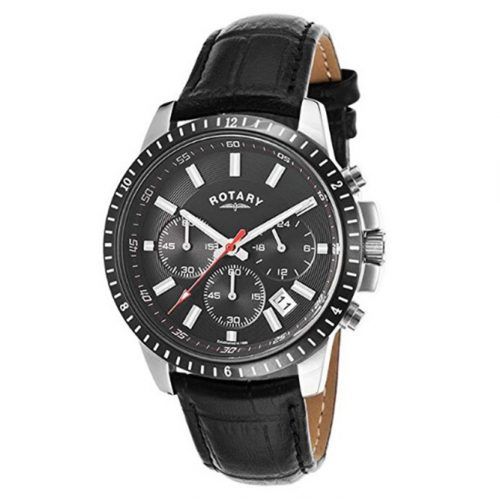 Courtesy of brand
BUY on Amazon
Rotary is a well-known brand of premium quality timepieces. Not only is their design practical and stylish but their quality is exceptional and functionality is impressive. This is a perfect watch for a man who knows what he wants.