Do you want to know how to straighten beard? You may wonder though why you need that info. Sometimes, when a beard grows out, it may look coarse and unkempt. To give it a neat and dapper appearance, you should resort to straightening. In the following guide, you will find all the necessary info on the process, including different methods and products. From now on, your beard will not have bad days, as it will always look its absolute best.
Method 1: Employ Grooming Products
Vulp/Shutterstock
The first method of how to straighten beard hair is by means of special products, such as beard oils, conditioners and waxes. No matter whether you have a curly beard or simply coarse, it suits all of the guys who don't want to resort to such drastic measures as a beard straightener or alike.
Use Oil On Your Beard After Showering
ShotPrime Studio/Shutterstock
One of the surefire ways to straighten beard is to apply facial hair oil once you have come out of the shower. Oil is aimed at moisturizing your crazy beard thus making it straighter. To apply it, rub a couple of drops between your palms. Then, keeping your fingers in a crossed position, cover all of your beard hairs in the oil starting from the roots and moving toward the ends.
To help you choose the best beard oil, here are some of our all-time faves.
Mythical Beard Oil: All-Natural Formula (Rhett's)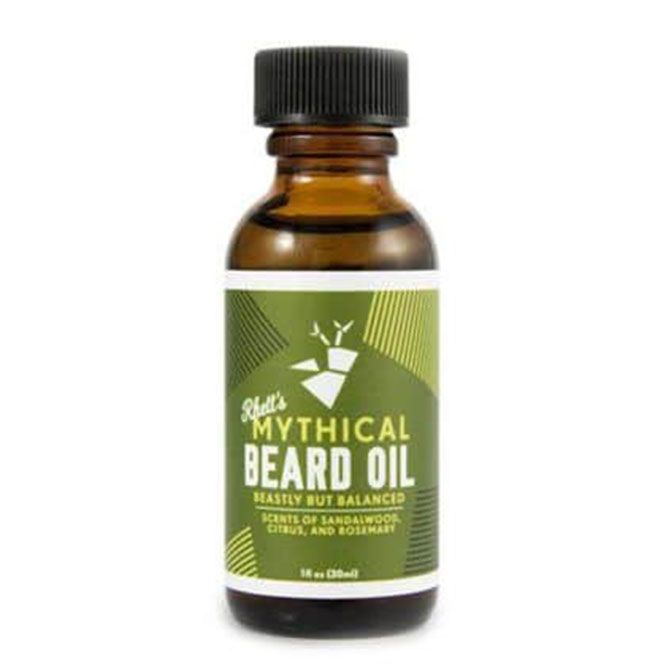 Courtesy of brand
BUY on Amazon
Rhett's offer one of the best beard oil products on the market. Their Mythical Beard Oil will blow your mind away with its amazing smell that combines sandalwood, citrus and rosemary notes. Though, the smell isn't its only advantage. It also softens and strengthens your beard while promoting its growth as well as protecting from itch and bumps.
Fragrance Free Oil And Leave In Conditioner (Leven Rose)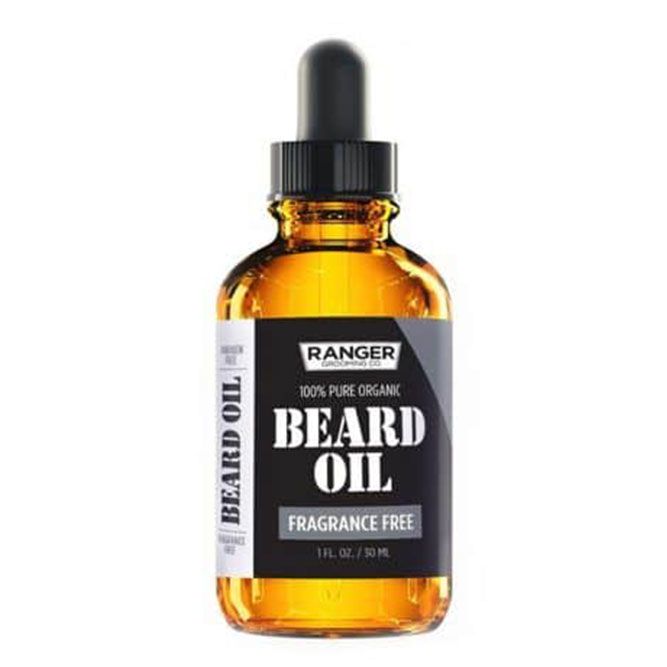 Courtesy of brand
BUY on Amazon
If you're not really into any kind of fragrances, then this product might get you interested. It is unscented, so you won't be annoyed with any smell. Yet, it perfectly softens your facial hair and helps you to get rid of beard dandruff and itchiness. Moreover, if you apply it regularly, it will boost your hair growth.
Exclusive Blend Of Certified Organic Natural Oils (Jack Black)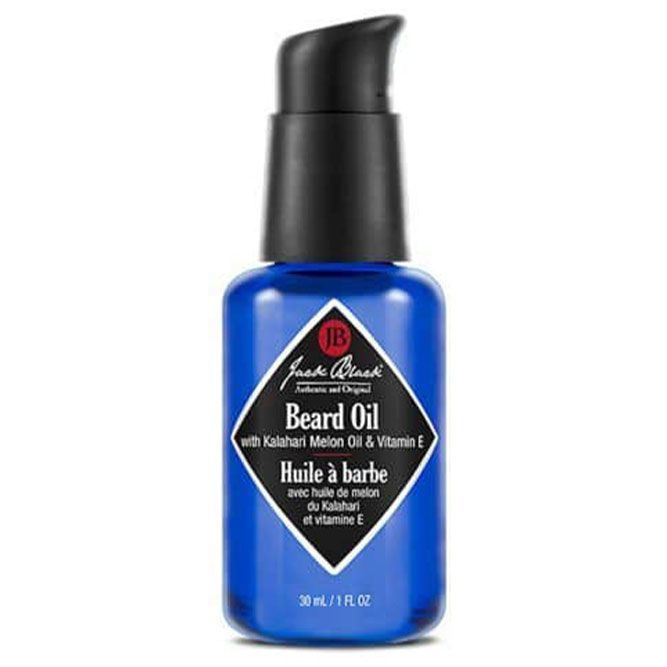 Courtesy of brand
BUY on Amazon
Does your sensitive skin really bother you? And your biggest struggle is not how to straighten your beard but how to grow it? Don't worry. Jack Black got your back. Their beard oil consists of organic natural oils that soothe your skin and soften your facial hair. Also, they add to its growth, so be ready to have a really long and bushy beard. Honestly, this is probably the best beard oil Walmart has on sale.
Use Beard Conditioner Weekly
Savvy men know the right approach to how to straighten curly beard, thus utilizing beard conditioner regularly, once a week, to be specific. You should already have noticed that it's vital to understand how to soften beard if you want to master the skill of how to straighten beard. For application, squeeze a blob of your favorite conditioner into your hands and massage it into your beard all over. Let it sit for up to five mins, rinse with lukewarm water and towel dry the beard.
Need a hand with choosing the best conditioner that will show you how to make beard soft instantly? Here you go.
Beard Wash With Extra Conditioning (Bluebeards Original)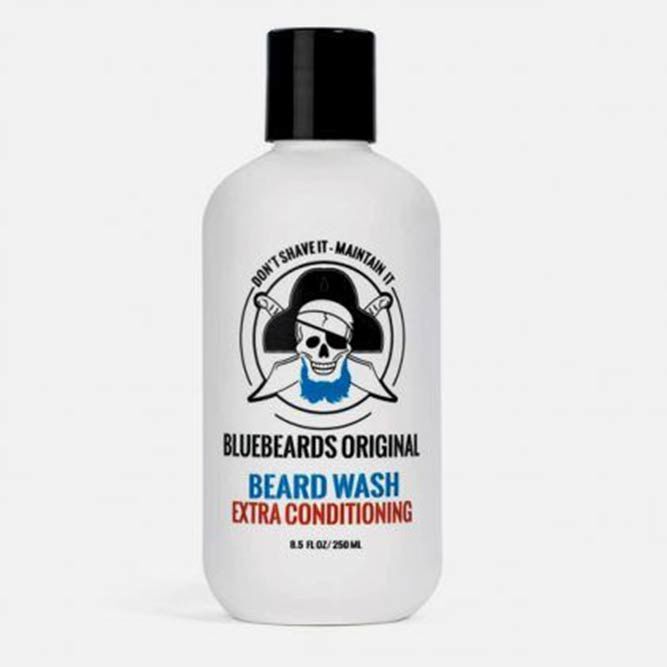 Courtesy of brand
BUY on Amazon
Though, we want to really help you out. Thus, we recommend trying this product from Bluebeards Original. You can use it not only to clean your facial hair and the skin beneath it but also to condition your beard thus taming and straightening it.
Finish Off With Beard Wax
Last but not least, the final step in your how to straighten a beard quest is the application of beard wax. It allows you to achieve the desired shape of your bead by sculpting it and keeping tamed. To use the product, scoop some of it out of the tin, spread it all over the hands by rubbing them and apply the wax to the beard giving it the style you want.
Of course, we won't leave you without the insight into the best waxes available.
Stache Wax (Stache Bomb)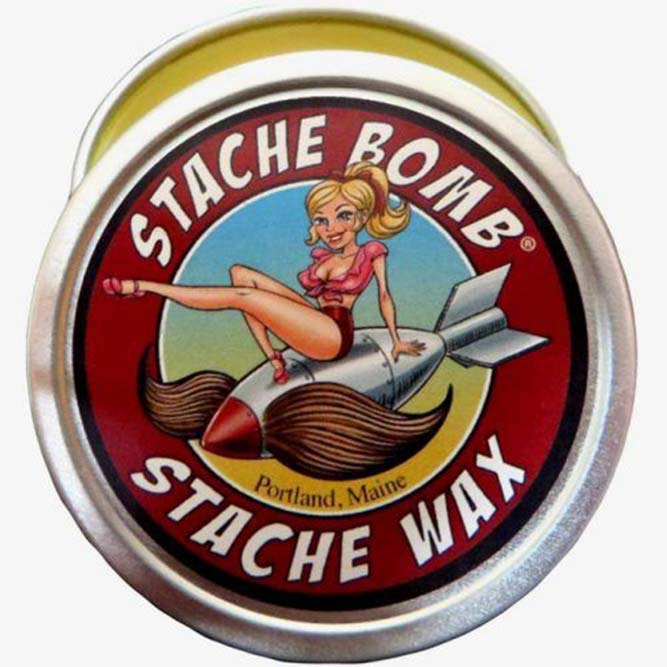 Courtesy of brand
BUY on Amazon
Thanks to the soft consistency, the Stache Wax from Stache Bomb has a unique finish, as it doesn't feel caked after application. This is achieved thanks to the main ingredient, which is soft beeswax.
100% Natural Moustache Wax (Mountaineer Brand)
Courtesy of brand
BUY on Amazon
If you have red or blond hair, then you can make pretty good use of this wax. Unlike other waxes, it's clear so you don't have to worry about the dark residue.
Beard Wax (Seven Potions)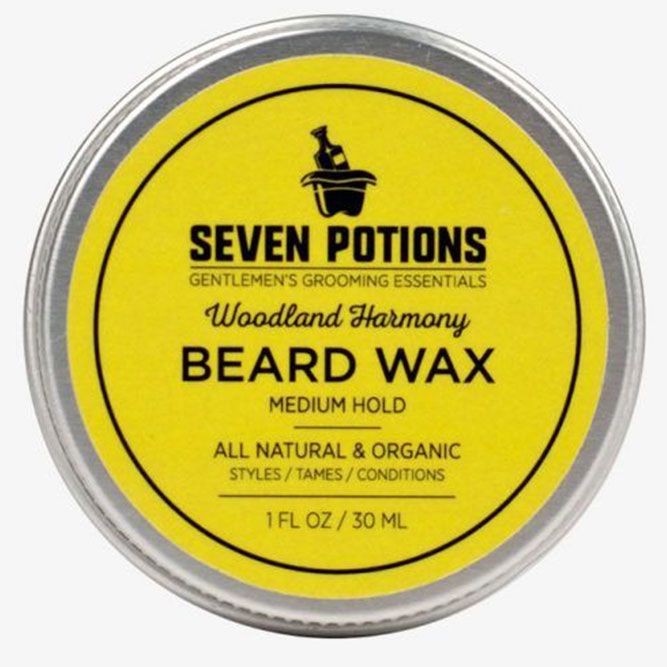 Courtesy of brand
BUY on Amazon
The formula of the Seven Potions Beard Wax is organic and nonsticky. With this product, you will get the best styling result enhanced with a wonderful smell of cedar and sandalwood.
Method 2: Exploiting Tools For Styling After The Shower
Source: Live Bearded via Youtube
Now that you know how to maintain a beard using grooming products, it's time to take a look at the second method. It will suit you best if you have more time after the shower or are just in a mood for some sort of styling. So, here's our quick tutorial that will help you to transform your ugly beard to straight and attractive.
Provided you've just had a shower and towel dried your beard, apply the oil of your choice to your facial hair.
Massage it in with the tips of your fingers into both the hair and the skin below it.
Brush your facial hair through to eliminate any tangles and knots.
As a beard straightener brush will work perfectly, so using it and a blow dryer, start pulling out your facial hair.
Work it all the way through from the roots to the tips and back.
Don't forget to pay special attention to your mustache, as you want it to merge seamlessly with your beard.
Scoop a generous amount of your go-to beard wax, rub it between the hands and spread all over the beard shaping it the way you like.
Take a beard straightening comb and slick down any flyaways.
If you have followed our guide thoroughly, you shouldn't have any questions as to how to straighten beard. All that you need to do is to choose the method and follow our instructions. We wish your beard to look its very best!
How To Straighten Curly Beard Hair
Even though this approach requires some time and effort from you, it is much safer for your hair than using high heat tools or chemicals. Yet, it is not the most effective either. So, be ready for several sticking out curls left. If you are ready to face all of the potential difficulties for the sake of a healthy beard, then follow the next steps:
Start off by washing the beard with a high-quality beard shampoo or bar soap and a conditioner. This will make the hairs softer and thus easier to style.
Sop up the excess water using a towel. Remember not to pull on or rub the hairs intensively.
Run your favorite brush or comb down the beard, tracing the outline of your face.
Little by little, massage in a bit of a beard oil to make the hairs pliable and moisturized.
Set your hair dryer on a low temperature and style your beard helping yourself with the comb.
Finish off with a tad of a beard balm or wax for added conditioning, softness and control.
REFERENCES:
How to Straighten Beard Hairs Source
Was this article helpful?