Sideburns have been an inherent attribute of the most masculine, rebellious and attractive characters throughout history, both fictional and real. Take, for example, Logan, a savage wolverine that was incredibly powerful and brutal, or Edward Cullen, the iconic obsession of several generations of girls and women all around the world. General officers and rock n' roll stars also sported this facial accessory with success. Today, it's one of the most notorious men trends to reemerge, and it's definitely here to stay.
Sideburns History
Originally, the sideburn hair was called burnsides, after General Ambrose Burnside. His merit as the general wasn't outstanding, unlike his magnificent facial hair. Bushy strips of facial fur, going down the cheeks, connected the hair on the head with the full mustache. Plenty of officers sported beards and lengthy side-whiskers those days. Thus, the combination of Burnside's mustache with side-whiskers was named Burnside whiskers, which eventually corrupted into side burns. Today, you don't have to be a fictional character or a military serviceman to harness sideburns as they are highly adjustable to any hairstyle, from coiled-curly to spiky hair.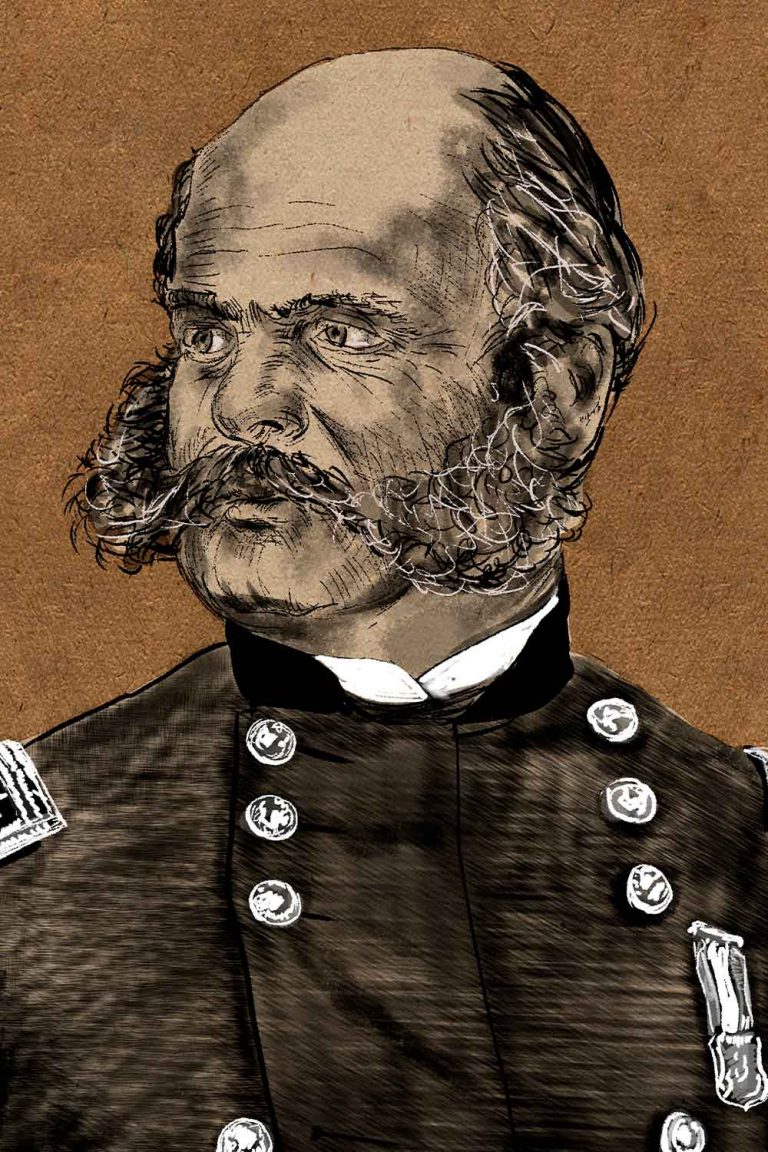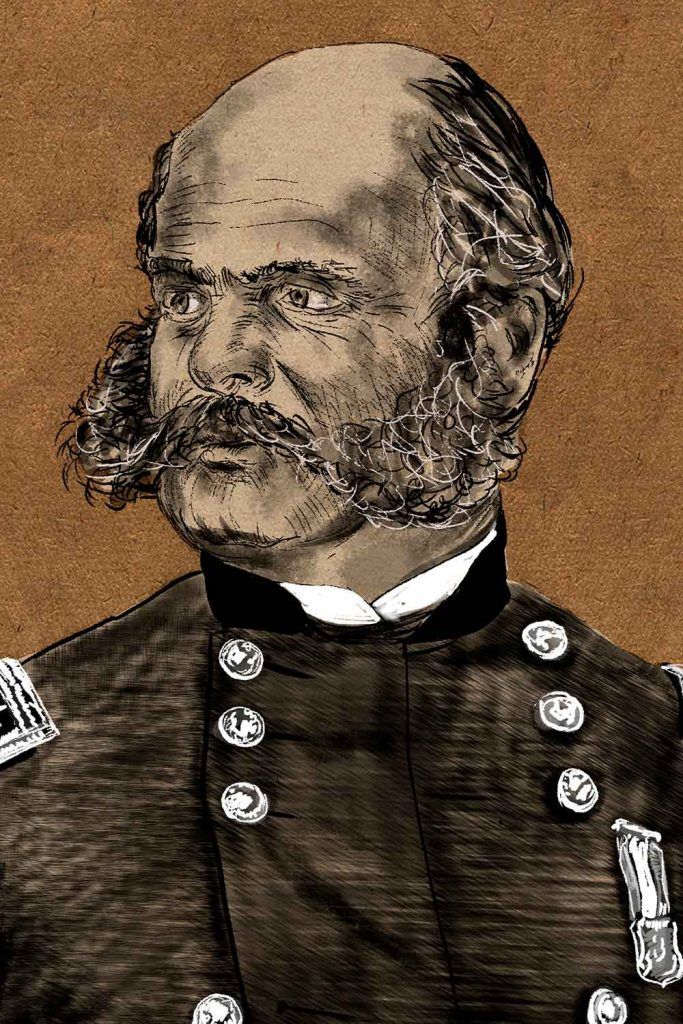 Sideburns Today
Of course, we don't say that you can wear Burnside's side burns with any hairstyle you like. Nowadays, there are so many variations of the side-whiskers that you are expected to match them with the haircut you're harnessing. For instance, Mutton Chops look balanced with the undercut, or side part or fade. Just don't be afraid of experimenting.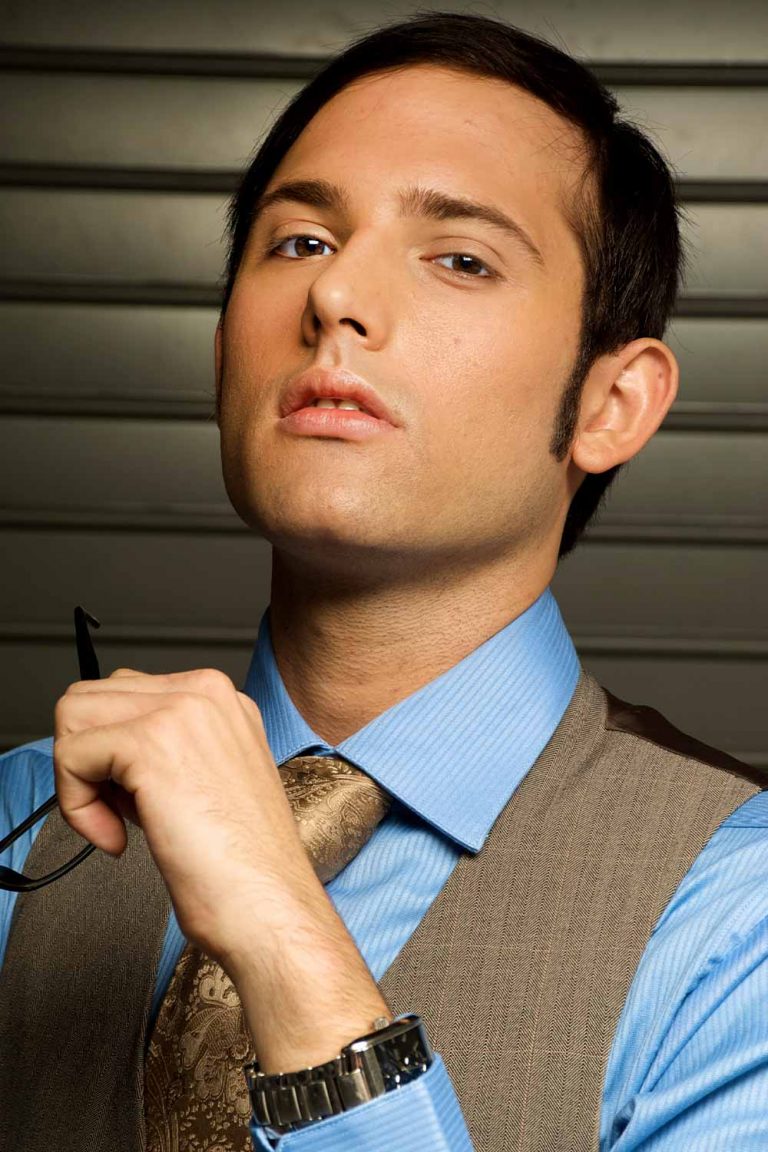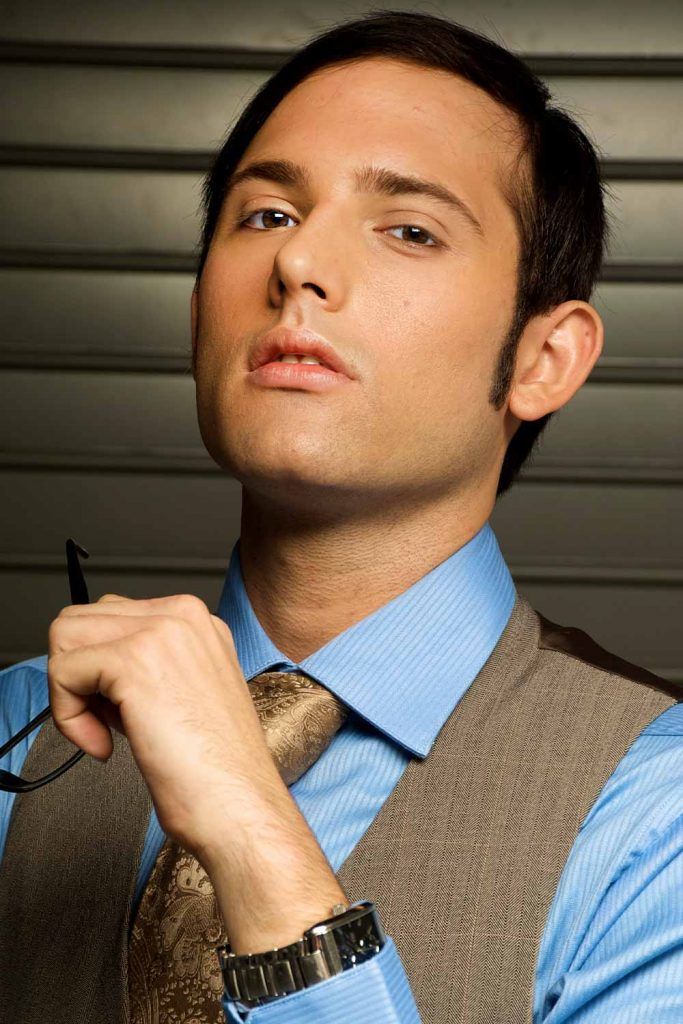 Source: @nickthebarber via Instagram
Why Do You Need To Have Side Burns?
There are many reasons for having side burns, actually. First, they create a frame for your face, so it looks more manly and defined. Then they accentuate your jawline, thus making you instantly look slenderer. Also, they create the image of dense thatch, so unless you have thick Asian hair, they're obligatory for you. Life with no sideburns is full of hardship, don't you think?
How To Trim Your Sideburns
When considering how to trim sideburns, you need to decide on their length first. To choose it, you can use the knob in front of the ear hole, the Tragus, as the starting point. Medium sideburns finish at the Tragus level, short go above it and long extend the lobes. Note, however, because our ears are usually asymmetrical, it would be best to use some central facial element like a nose or mouth as a yardstick. So, when you've drawn the blueprint of your sideburns in the head, it's time to grab the clippers and let them do their job.
Sideburns Trimming Tips
The secret of perfect men sideburn style is in the right trimming. So, follow these tips for the best result:
Before trimming, you should grow big sideburns first so that you have plenty of material to work with. Also, use short strokes to trim your facial hair. This is the case when it is better to underdo it than to overdo it.
Once the beard sideburns are level, you should stop trimming them even if they seem longer to you than desired. Otherwise, it may be difficult, if not impossible, to make them even the next time.
When trimming sideburns, you need to move the clippers with the grain. Doing the opposite may result in a patchy look of the style.
To blend your side burn hair into the hair on the head, employ the trimmer instead of scissors.
Sideburns Styles
There's a myriad of sideburn styles, and it's important to consider such factors as your face shape and the workplace dress code when choosing the one. Just keep in mind that with long styles, thin sideburns elongate the shape of your face, while thick ones make it look wider. If you need to balance out your oval face or look appropriate for work, opt for shorter whiskers.
Sideburn Fade
Among the main advantages of sideburns is that they can be adjusted to modern trends with ease. Faded sideburns have become incredibly popular these days and they are considered one of the most fashionable facial hair styles for good reason. Tapered side burns create a clean look while enhancing your facial features.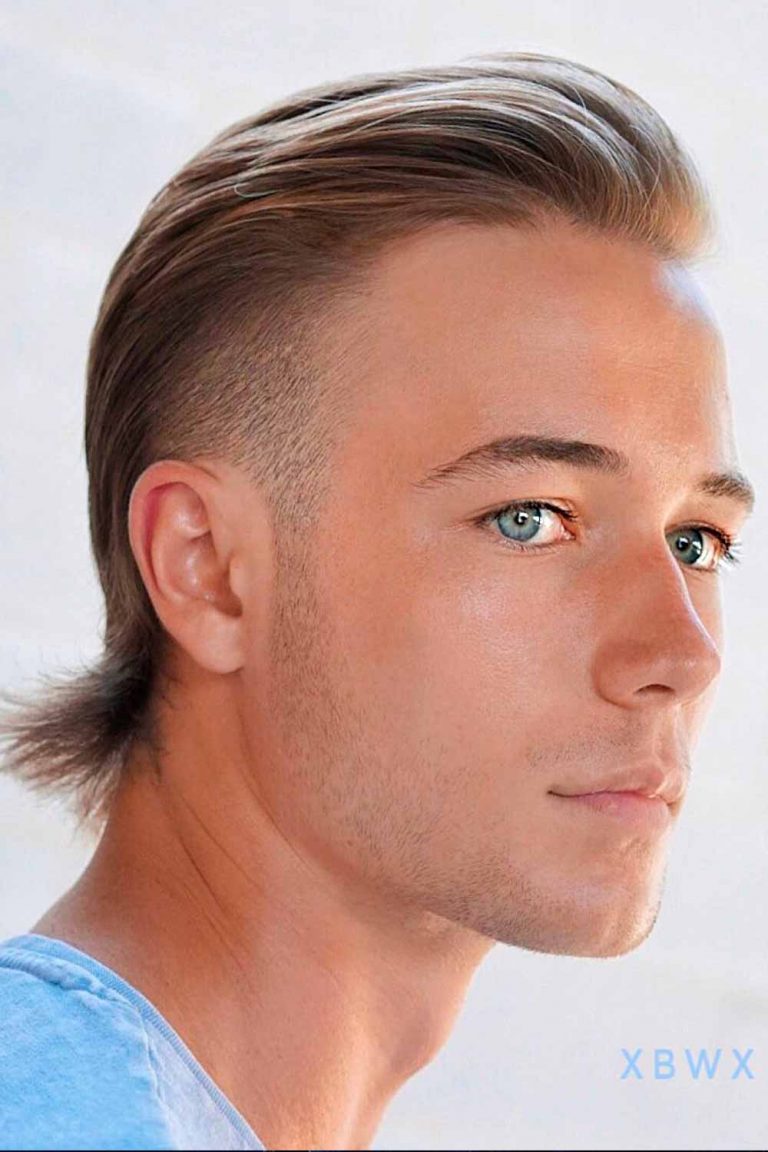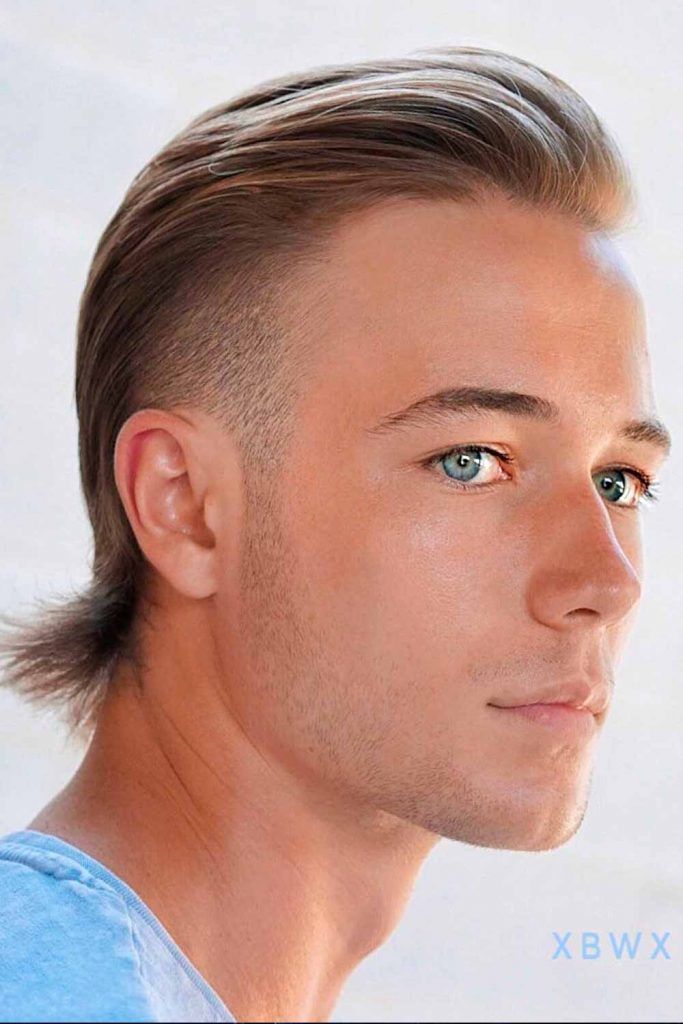 Source: @xbigwesx via Instagram
Short Sideburns
If you're after a job-appropriate look, consider short sideburns styles. Harness your whiskers with a smooth-shaved face or a very short beard. The cut-off line shouldn't exceed the earlobe for the look to appear edgy and clean. If you have curly hair, short sideburns would perfectly complement it.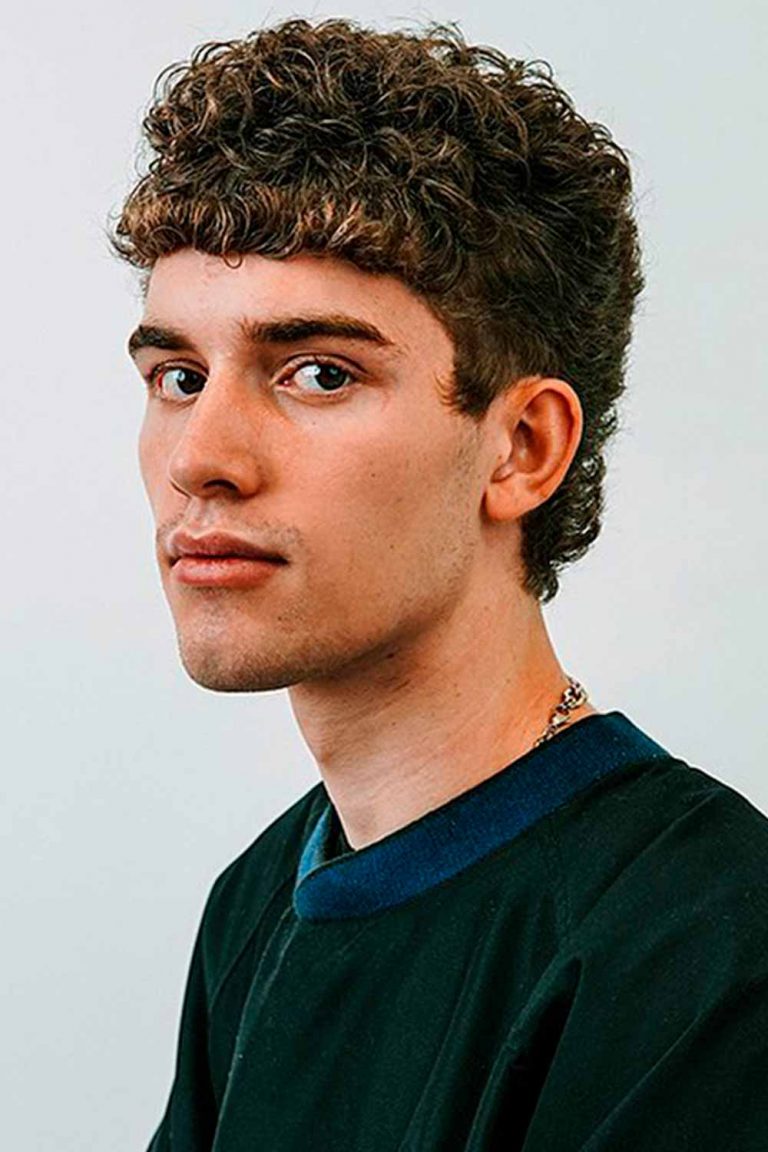 Source: @glassboxbarbershop via Instagram
Long Sideburns
Long sideburns help you frame the face. If you have round, broad or square façade, go with a thin style as it elongates the face. For oblong faces, stick with wide sideburns, which will enlarge your lineaments. For the beard styles with a full beard, long sideburns are the best way to shape it up.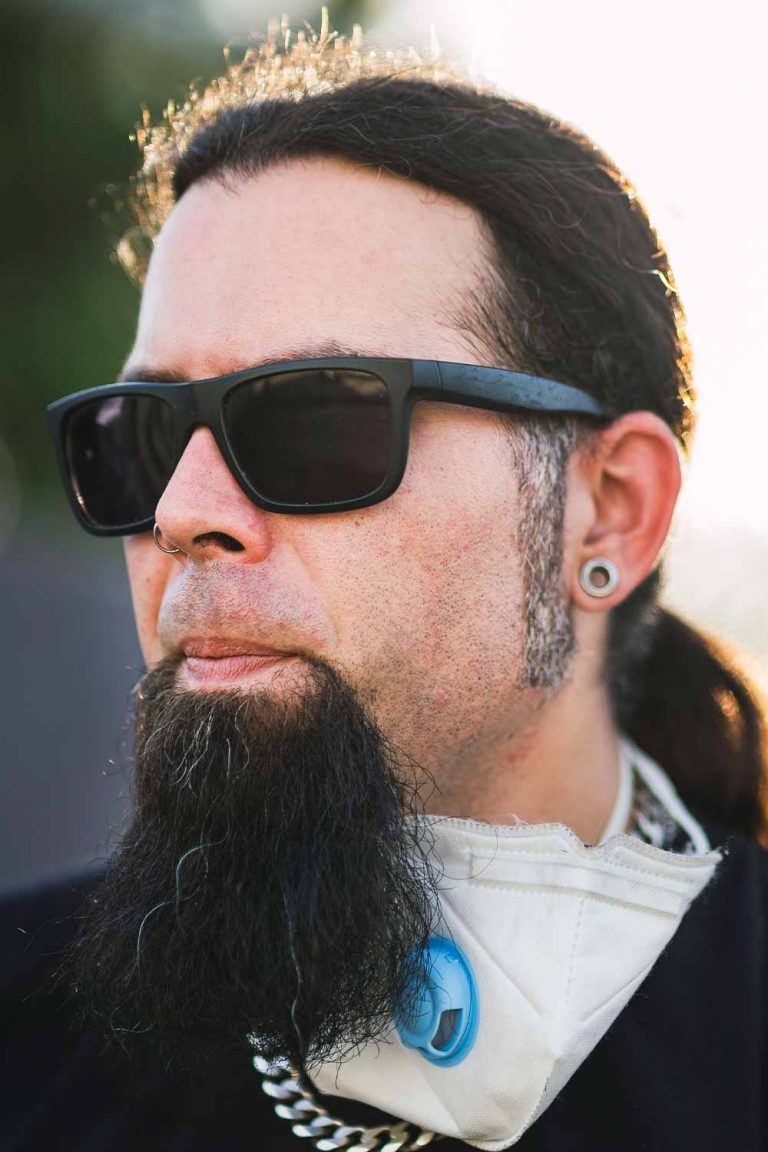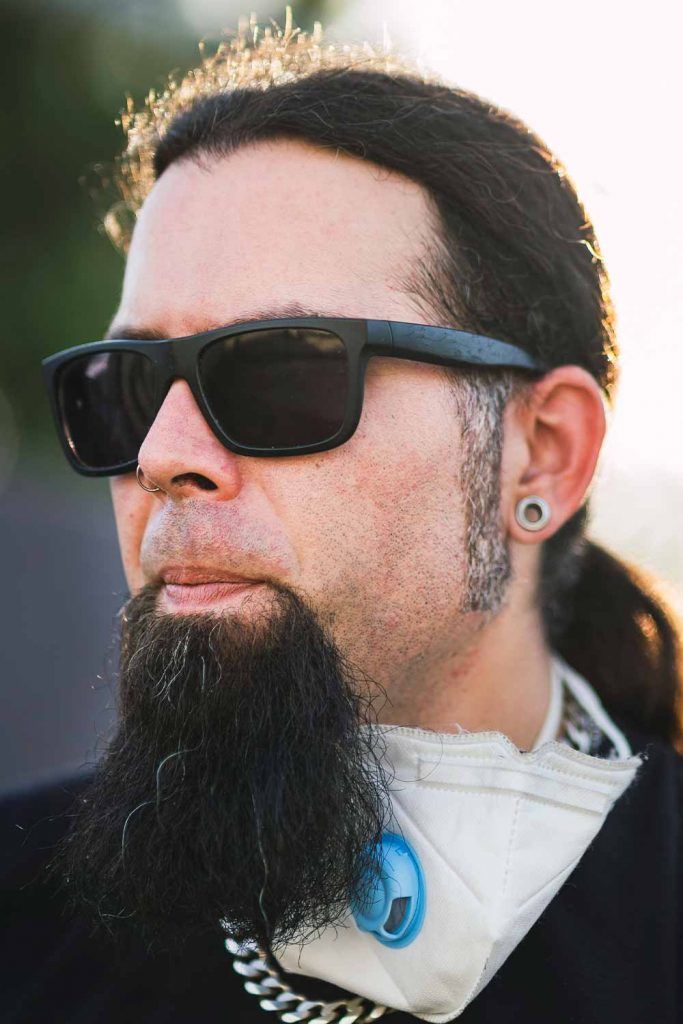 Tapered Sideburns
To successfully pull off the side burns men opt for the tapered effect. It's created with the gradual transitions from the longer to the shorter hair starting from the temples. Decide on how low your sideburns will be and if they will connect to the beard. Line up the narrowest part with the ear area you've selected.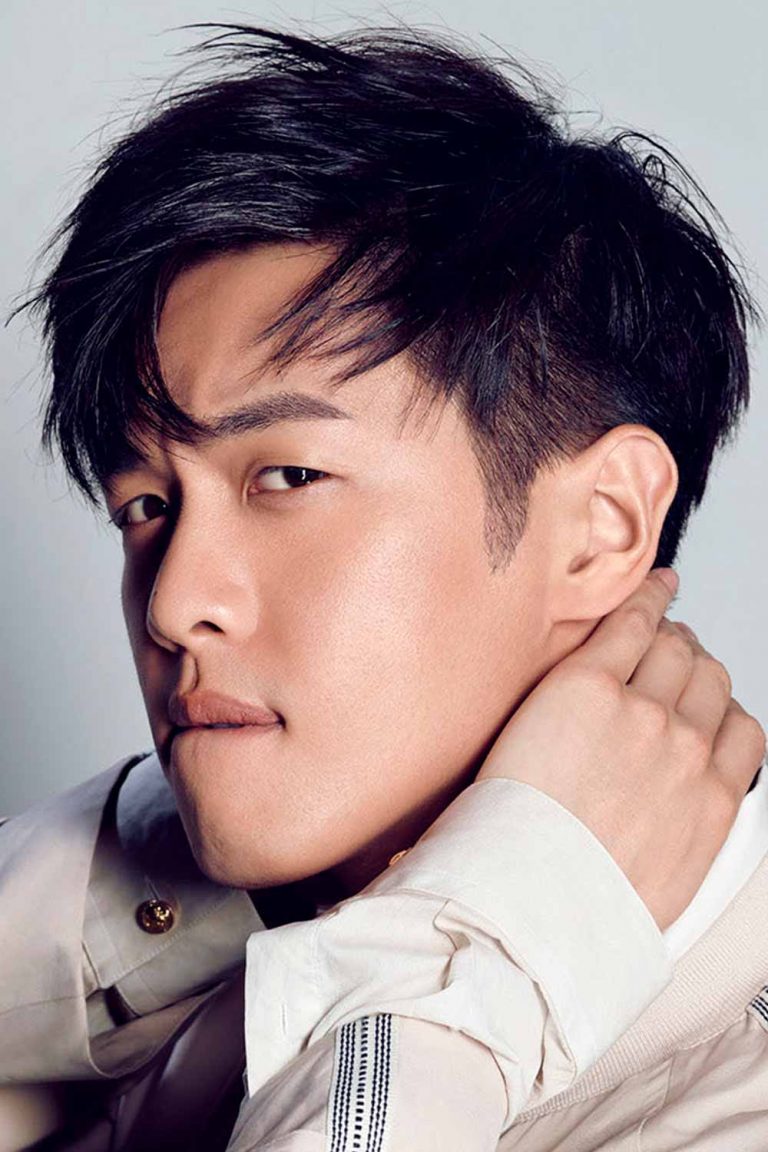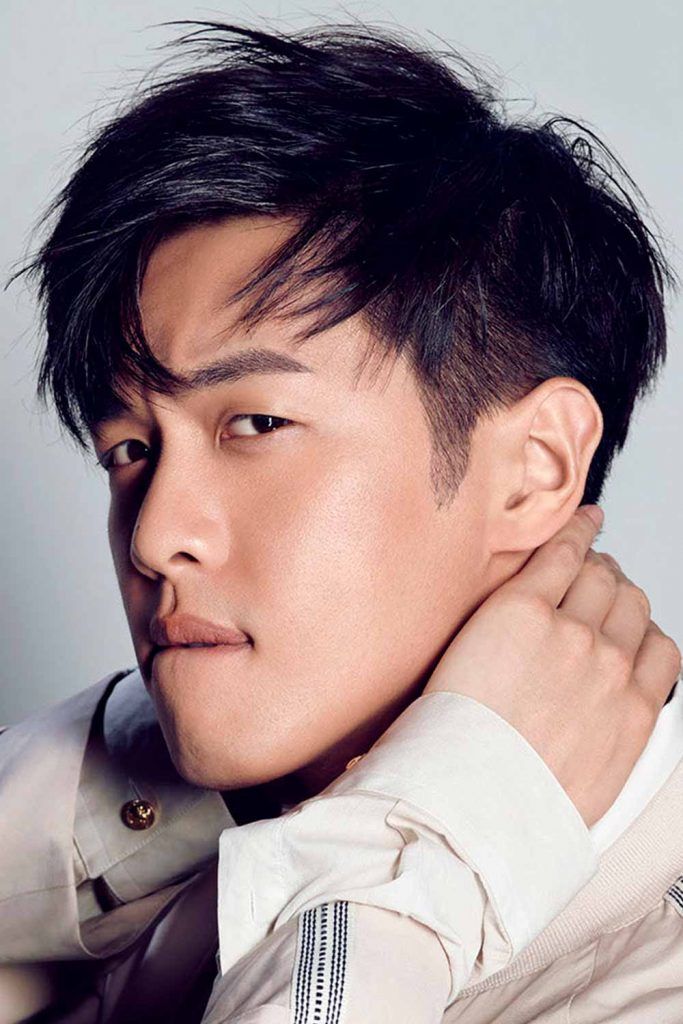 supermodel\Shutterstock
Ice Pick Sideburns
Want to give your hairstyle an edgy twist? Go for ice pick taper. Although you will need to visit your barber pretty often for upkeep, the pointy sideburns come out so sharp and bold, that the effort will completely pay you off.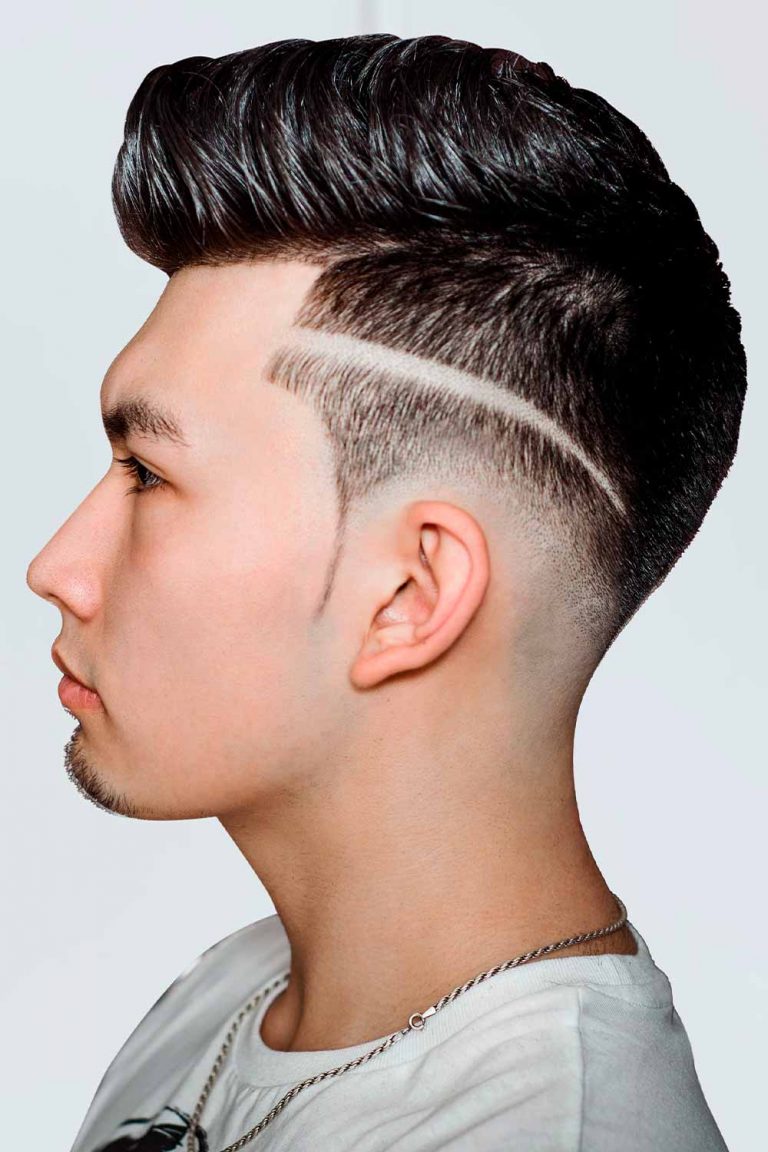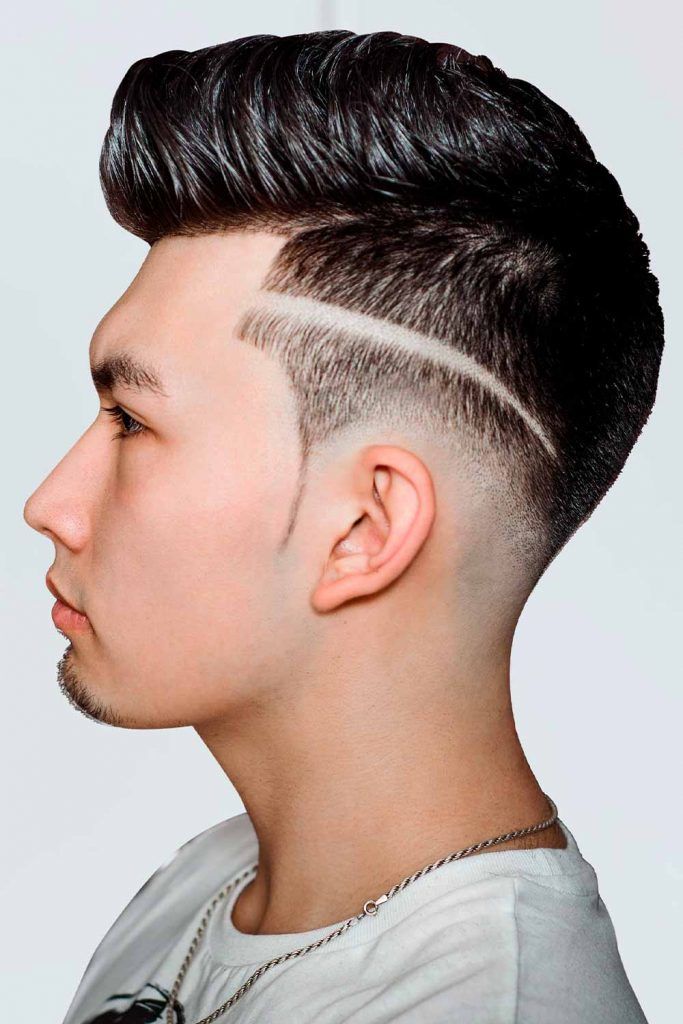 Long Hair Sideburns
If you thought that you cannot wear sideburns with long hair, we are here to prove you wrong. Long hair appear really unusual and impactful. What is more, they allow for multiple styling options. And whenever you feel like getting rid of your side whiskers, you can simply hide them with your long locks.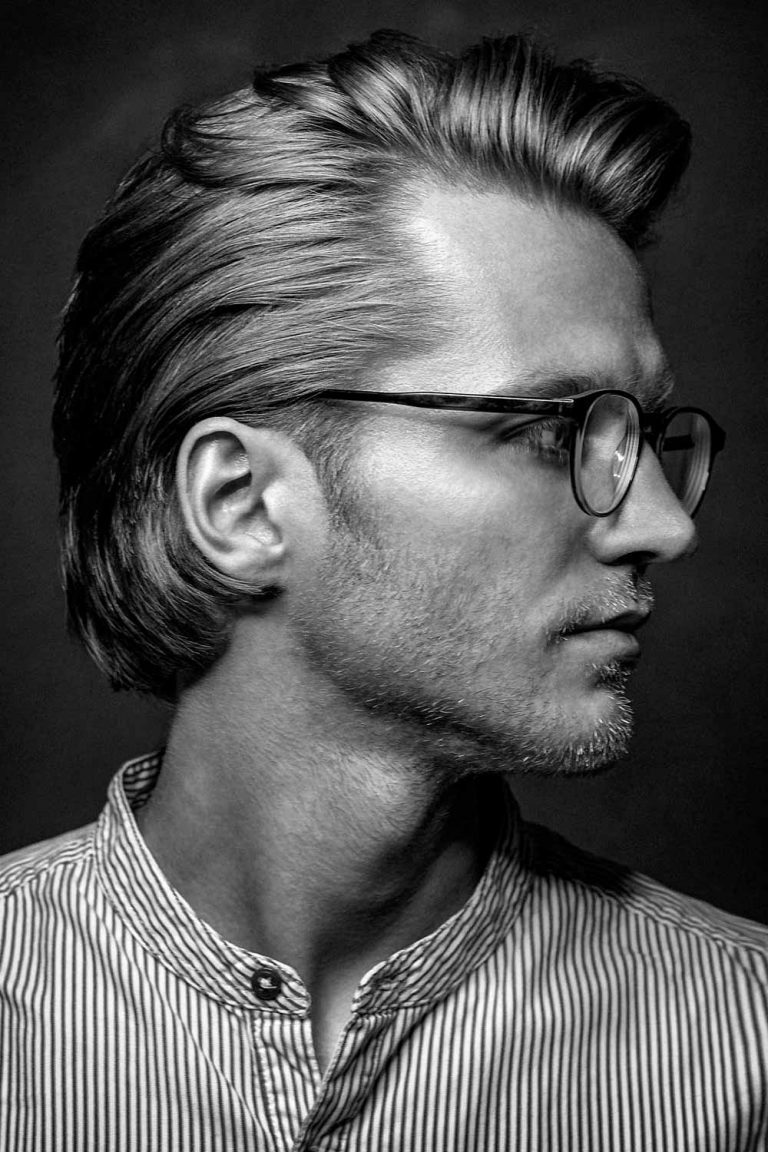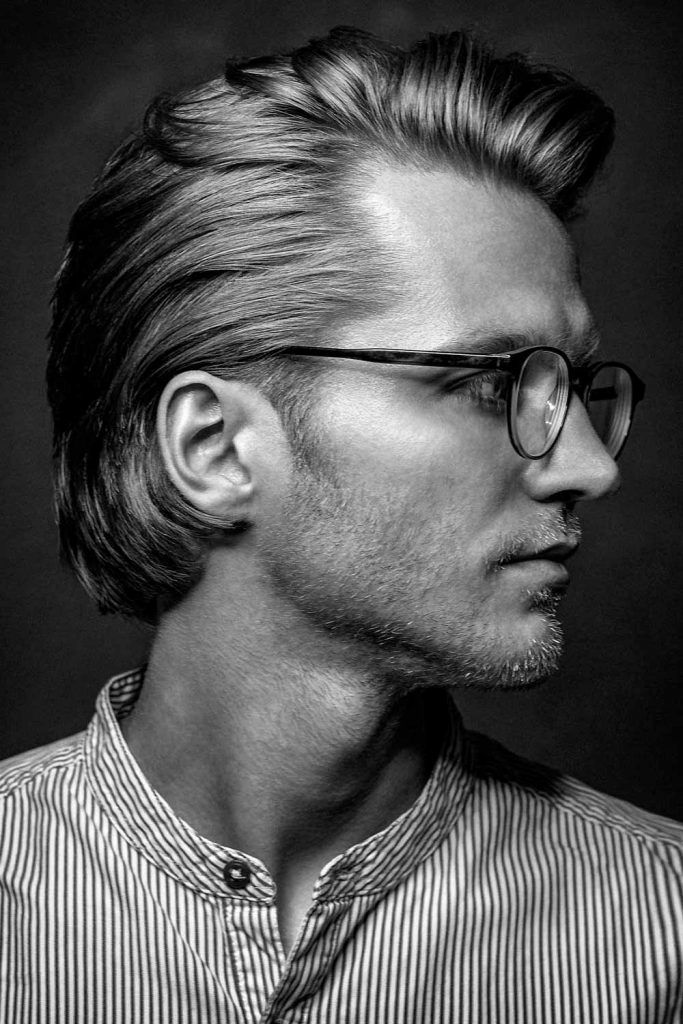 Source: @a.nizhnick via Instagram
Thick Style
Some guys are blessed with really thick and bushy hair in their area. This means that they are just bound to grow this style. Thick sideburns cannot leave anyone indifferent, drawing instantly the whole attention to them.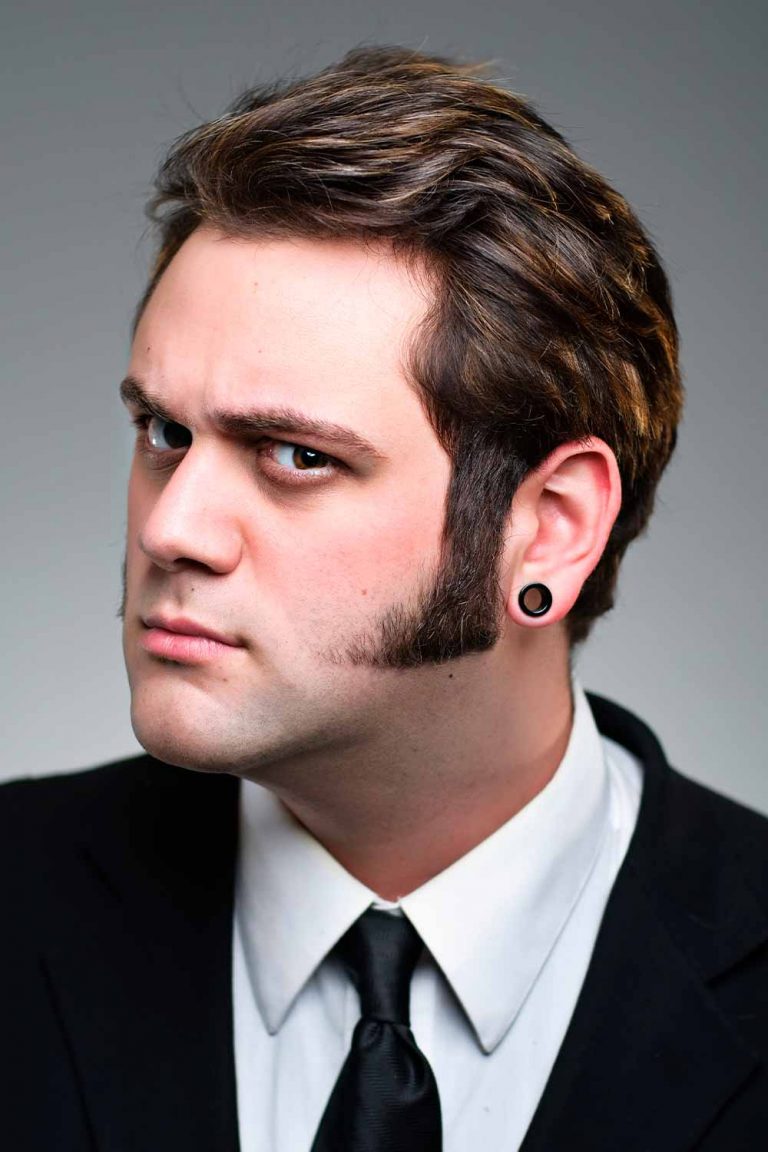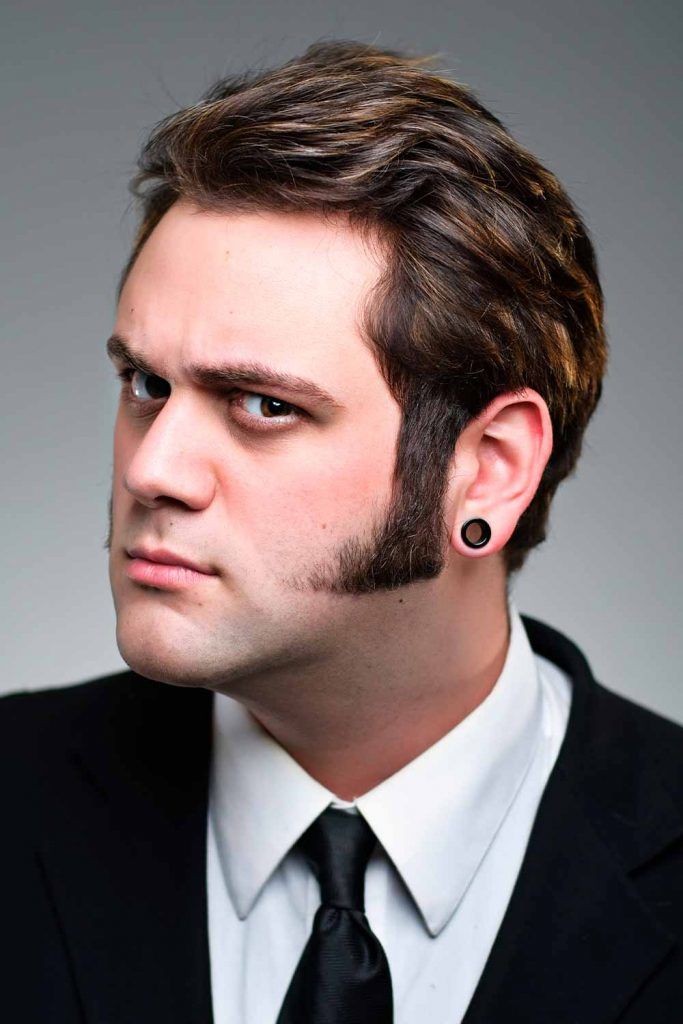 Skinny Side Beard
Skinny beard merged or disconnected sideburns create a traditional refined look. Your hairstyle should reflect the elegance of the beard and temple line. A great option, in this case, would be slicked back hair.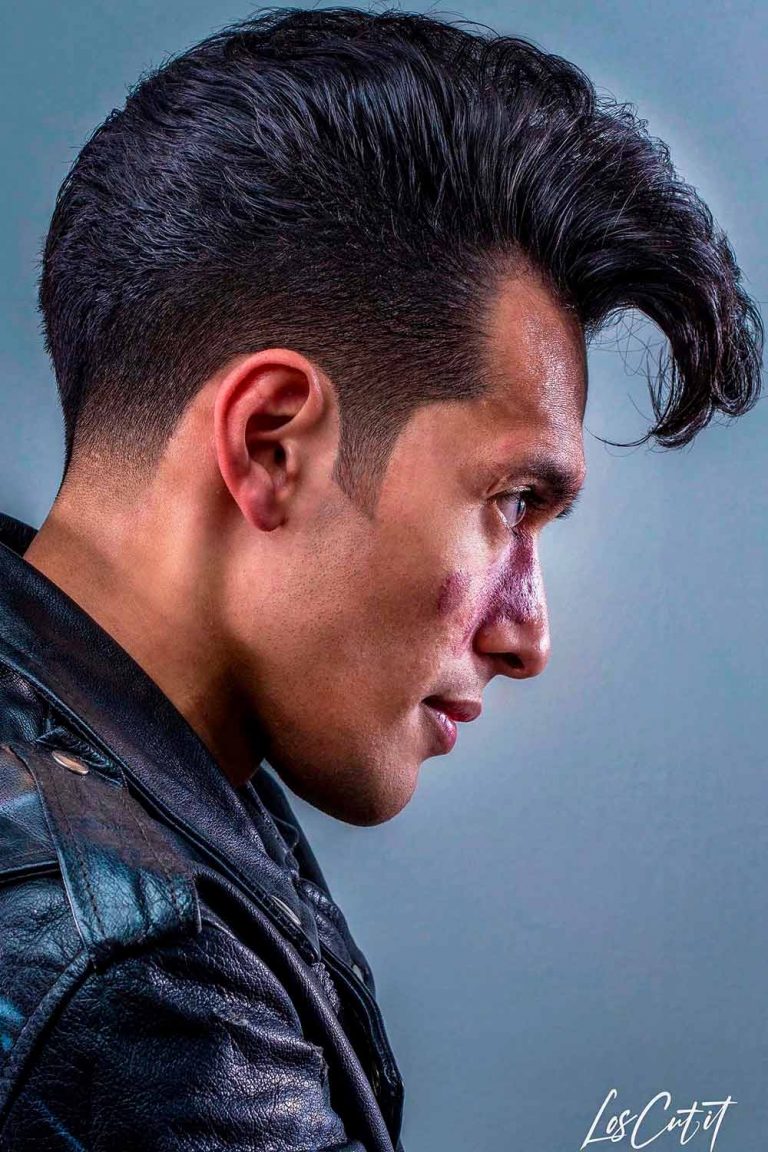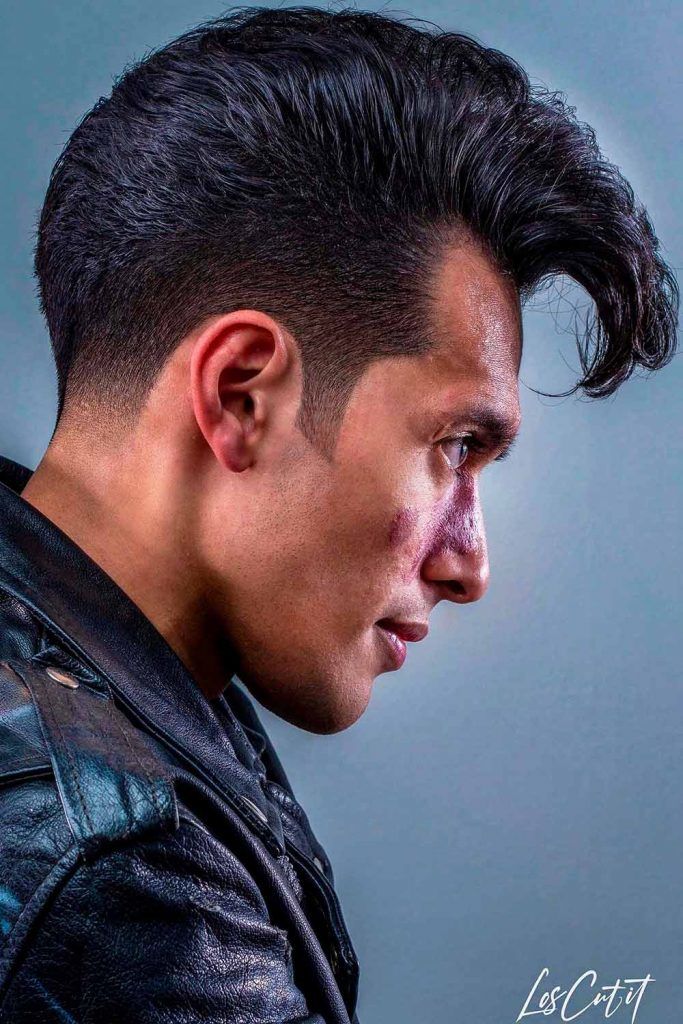 Source: @los_cut_it via Instagram
Mutton Chops
It's no coincidence that Muttonchops remind you of the Wolverine because he's the one who sported them in the most flattering way. Mutton chops beard is very defined and outlined. The side burns in this look are long and can flow to the mouth corners. Then the hair, moving down, becomes wider and merges into a beard.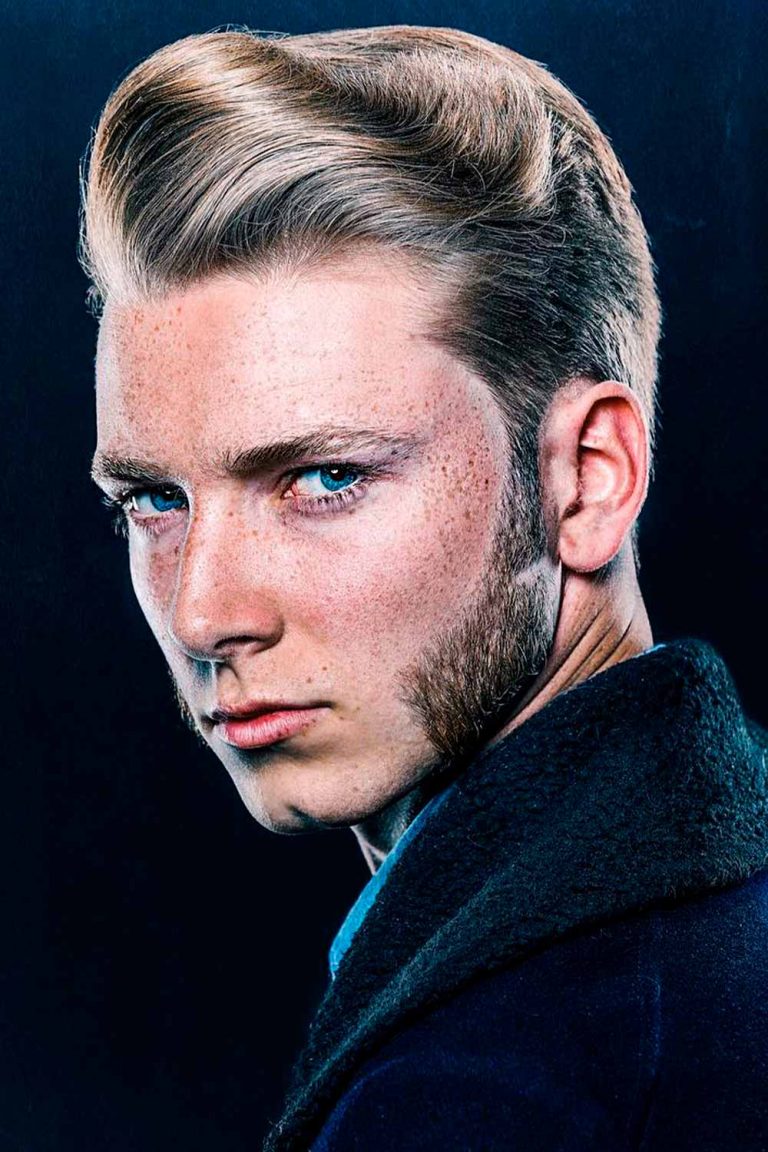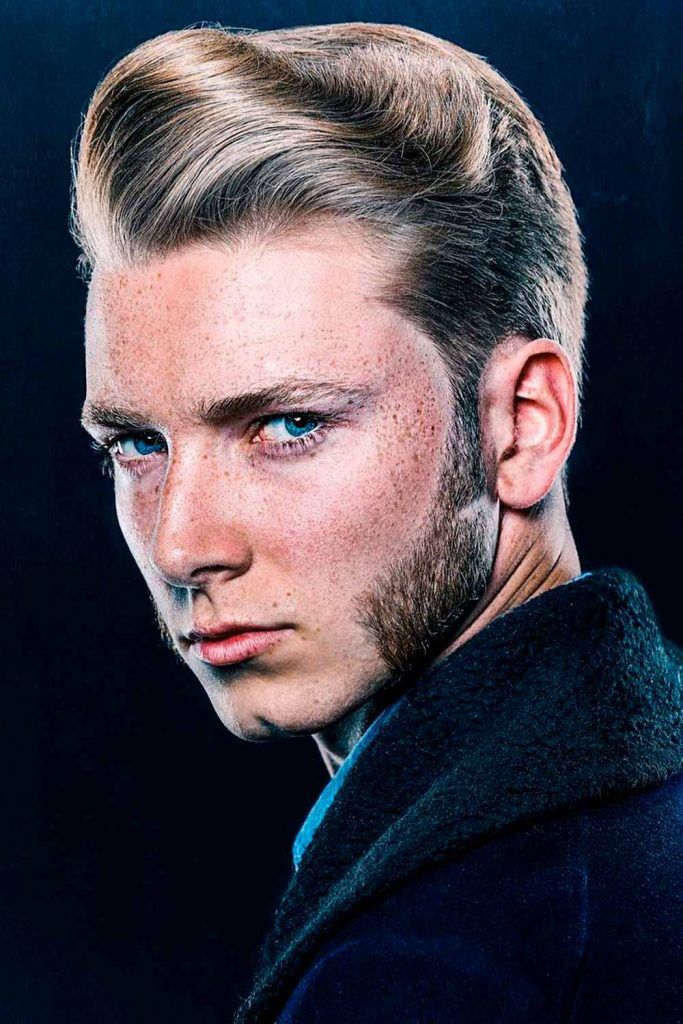 Source: @r.braid via Instagram
Sideburns aren't the remnants of the past anymore. They can look incredibly stylish and modern. The secret is behind the right trim choice for different hairstyles and face shapes.
FAQs
Are sideburns attractive?
With sideburns men become more attractive. Besides, you can easily tell when a man wears sideburnz, as this style is very recognizable. Yet, make sure you define their shape pretty well so that it does not look as if you just let your hair grow without grooming.
What is the purpose of sideburns?
Wearing sideburns gives you a face framing effect. They make your jaw line sharper and more chiseled. Besides, they allow you to fade your haircut into the beard seamlessly. Remember, however, to match your side burn style to the shape of your face.
Can everyone grow sideburns?
Sideburns are something that everyone can grow, even if your hair is not particularly thick or bushy. So, if you decided to get this style, you can rest assured that you will be able to do it.
Where do you end sideburns?
You should end your mens sideburns around the middle of your ear. They are usually the fullest there. Though, make sure they are symmetrical. You can use your fingers to determine whether the hair on your sides is level, which is called the "Frankenstein Test."
REFERENCES: