With a sea salt spray, you can achieve perfect beach waves without great ado. Just a couple of spritzes and your dreamy carefree and relaxed hairstyle is ready to collect compliments. In addition to being effortless, it is also much safer for your locks compared to sun exposure and sea salt impact. Provided, of course, you are using only the best product. Not to let you fall into a trap, we have compiled this list of the top sea salt sprays on the market. Also, so that you are able to make an informed decision, we have answered the most commonly asked questions about the product below.
Fashion Waves 07 Sea Salt Hair Spray (Redken)
Courtesy of brand
BUY on Amazon
With the Fashion Waves 07 Sea Salt Spray for Hair from Redken, you may not worry about fizziness for 24 hours. Besides, it keeps your hair protected from UV light, thus your hair color will not fade so fast.
Sea Salt Hair Spray (Sun Bum)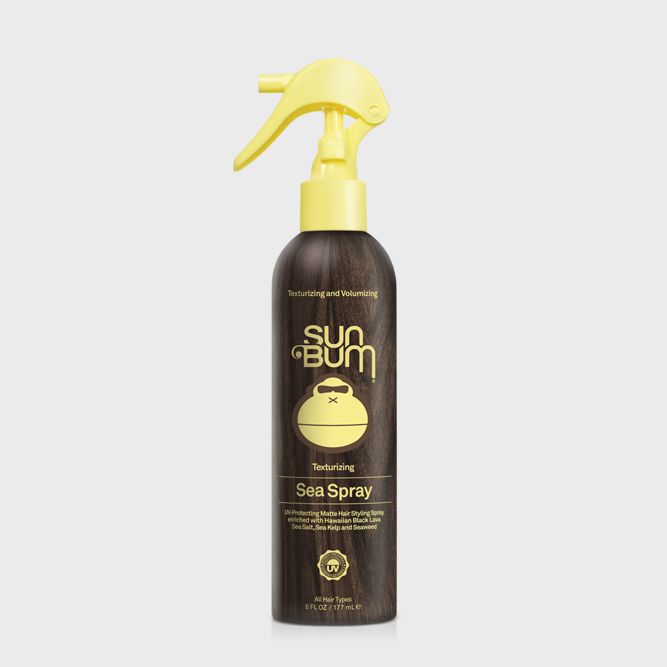 Courtesy of brand
BUY on Amazon
Sun Bum Sea Salt Hair Spray has a weightless formula to define and separate your strands while giving them a matte finish. Also, it protects your hair from both UV light and humidity.
Moroccan Sea Salt Spray (OGX)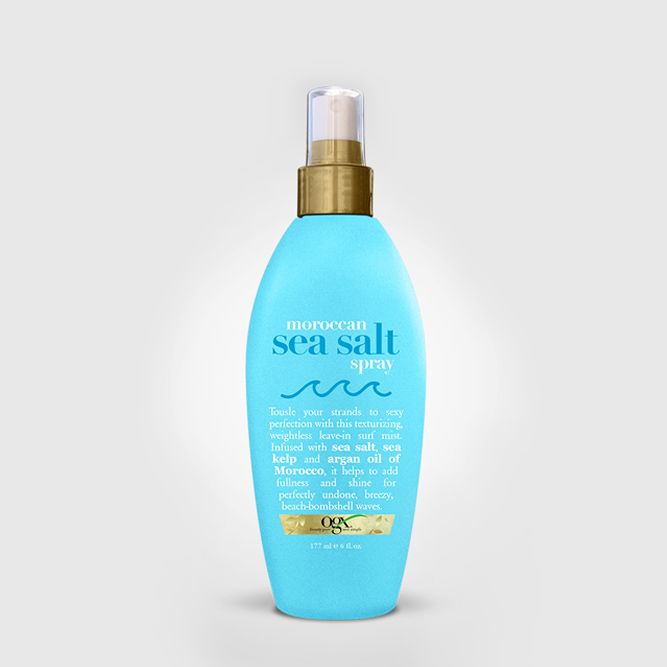 Courtesy of brand
BUY on Amazon
This lightweight sea spray has fair chances to become the best product for beach waves. Its lightweight formula allows you to create a beach wave hairstyle in a blink of an eye no matter whether your locks are dry or wet.
Bushwick Beach No Salt Wave Spray (Amika)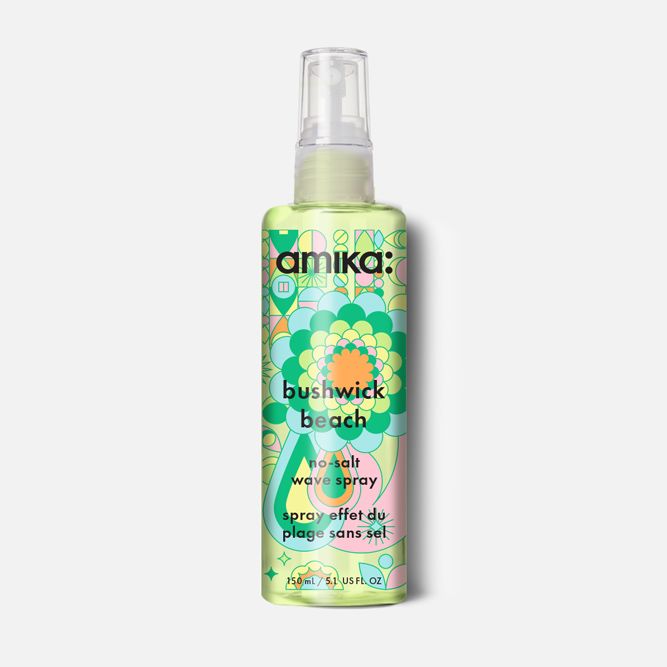 Courtesy of brand
BUY on Amazon
With the Beach Wave Hair Spray from Amika, you can rest assured that your hair will be safe and sound. As it does not contain salt, it will not hurt your locks. Instead, thanks to hyaluronic acid and sea buckthorn berry and algae extracts, it not only adds texture to your hair but also deeply moisturizes it.
Organics Sea Mist Spray With Sea Salt And Lavender (John Masters)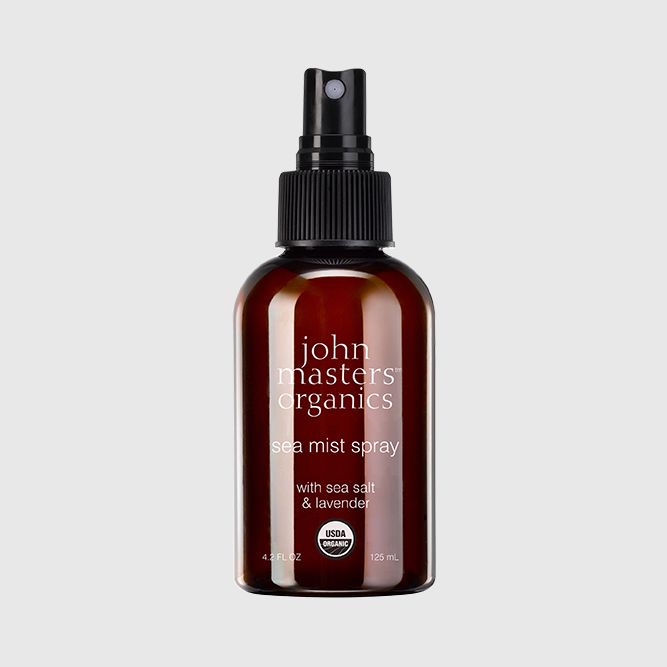 Courtesy of brand
BUY on Amazon
Those who have curly and fine locks will find the Sea Mist Spray from John Masters Organics particularly effective. While defining your coils and giving limp tresses body, it does not weigh down them. On top of that, aloe vera and lavender will make your hair moisturized and nice smelling.
Hair Resort Spray (Kevin Murphy)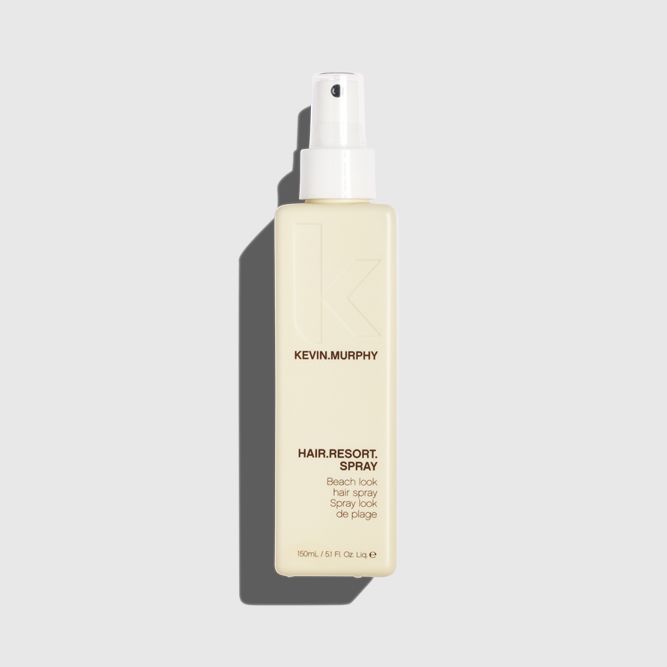 Courtesy of brand
BUY on Amazon
Kevin Murphy's salt spray for hair has everything you expect from such a product – texturizing with a pliable shiny finish as well as moisturizing and nourishing thanks to the content of essential oils.
Coconut Sea Mist Texturizing Salt Spray (Herbivore)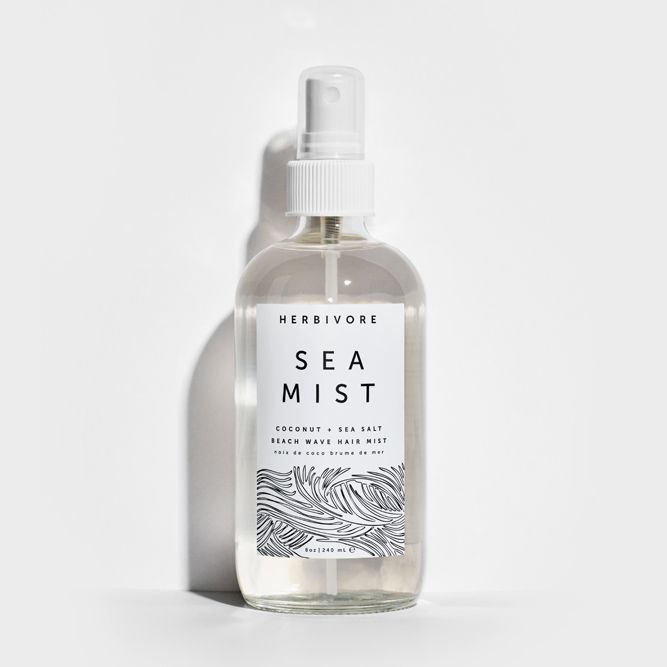 Courtesy of brand
BUY on Amazon
If you are looking for the best texturizing spray, then there is a high chance that your search stops at the hair mist from Herbivore. It will not make your hair dry or stiff while moisturizing and giving it a wavy texture.
Ocean Mist (Sachajuan)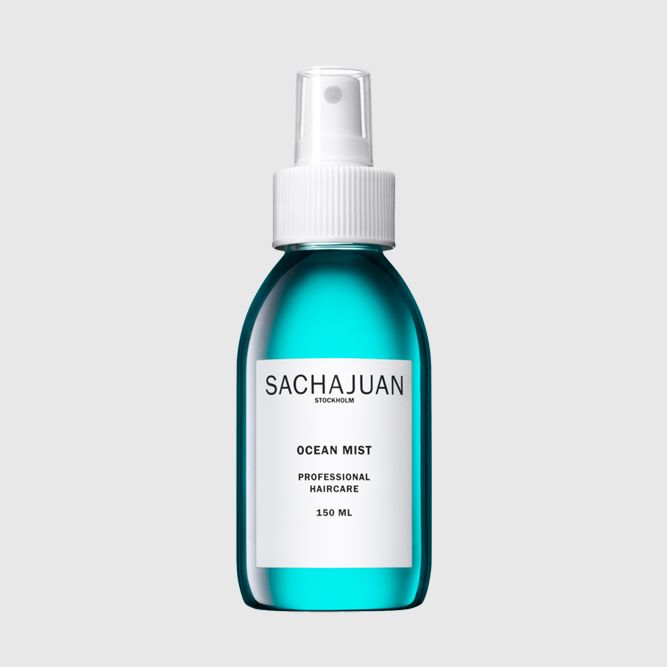 Courtesy of brand
BUY on Amazon
With Sachajuan Ocean Mist, you can create a beach wave style on any type of hair, from straight to wavy. While it delivers quite a defined texture, you may not worry that it will make your hair overly dry or weighed down.
Endless Summer Spray (Playa)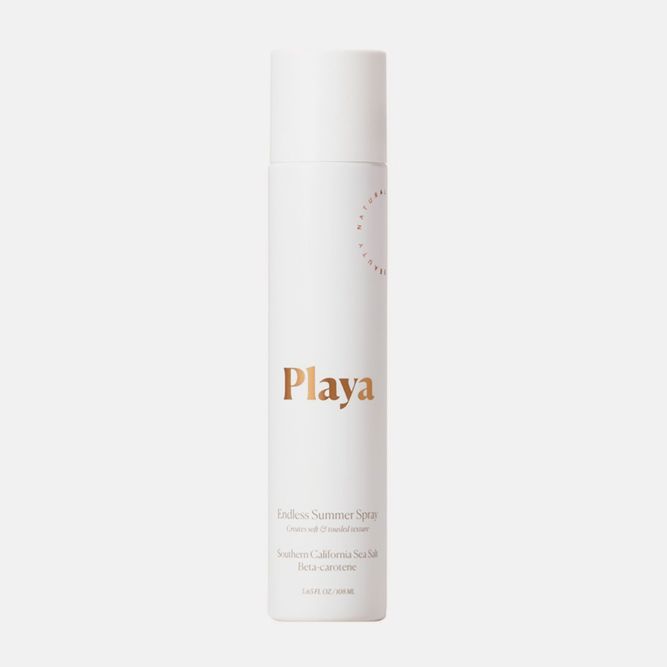 Courtesy of brand
Playa's Endless Summer Spray is a great product for those who have coarse or fine tresses. It will allow you to achieve a beach hair effect without making hair sandy or knotted. On top of that, it provides your tresses with UV protection.
Sea Spray (Verb)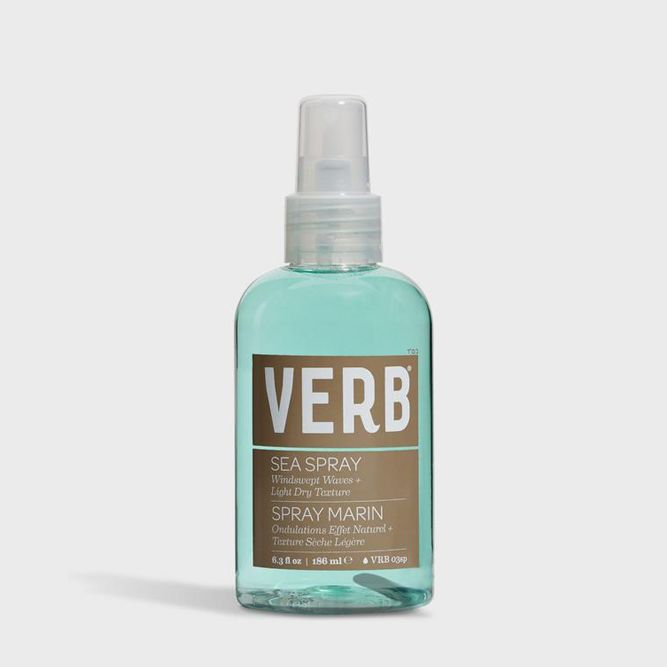 Courtesy of brand
BUY on Amazon
Regardless of your hair type, with the Sea Spray from Verb, you will be able to easily achieve a sea hair style while still maintaining the soft and pliable feel of your strands. Besides, this weightless hair styling product will protect your mane from UV exposure.
Surf Bomb Sea Salt Texture Spray (O&M)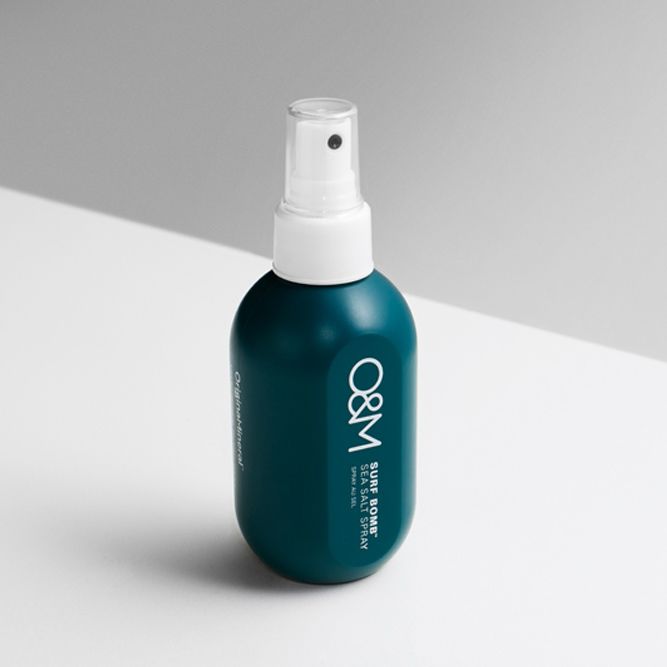 Courtesy of brand
BUY on Amazon
O&M Surf Spray makes your locks textured and defined in a blink of an eye. In addition, it will make them smell heavenly. So if you are looking for the best sea salt spray for beginners, then this is your go-to option.
Enchanted Island Salt Spray (Rahua)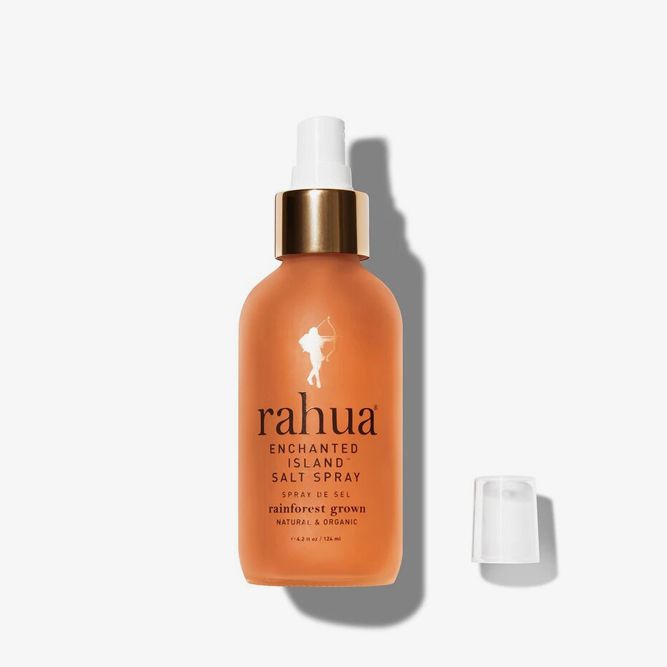 Courtesy of brand
BUY on Amazon
The hair texture spray from Rahua helps you to create tousled, vacay waves with a couple of spritzes. Its formula is lightweight, while the hold is quite decent. Yet, you can easily brush it out in case you overdo it.
Anti-Aging Professional Styling Sea Salt Texturizing Spray (Caviar)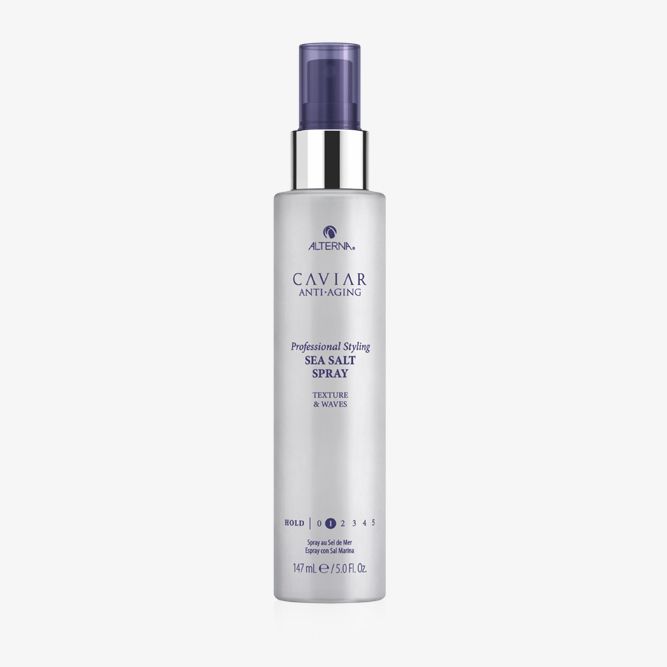 Courtesy of brand
BUY on Amazon
Seeking beach wave spray that serves several purposes? Get the one from CAVIAR. Not only does it emphasize your natural curl but also makes your strands stronger and more nourished, thus slowing down aging.
Rockaway Salt Spray (R+Co)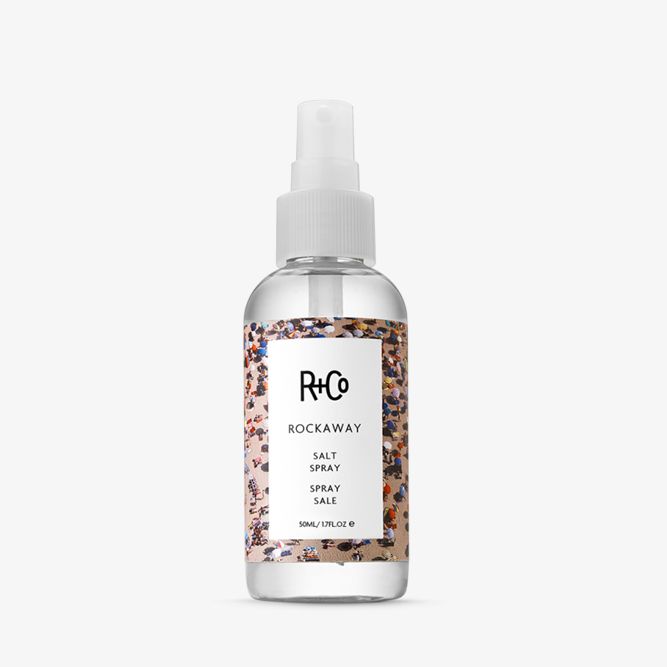 Courtesy of brand
BUY on Amazon
Just like Davines sea salt spray from R+Co boosts your hair texture and protects its color from fading. Thus, you will get a beach wave style with zero damage.
I Create Waves Pink Himalayan Salt Spray (Innersense)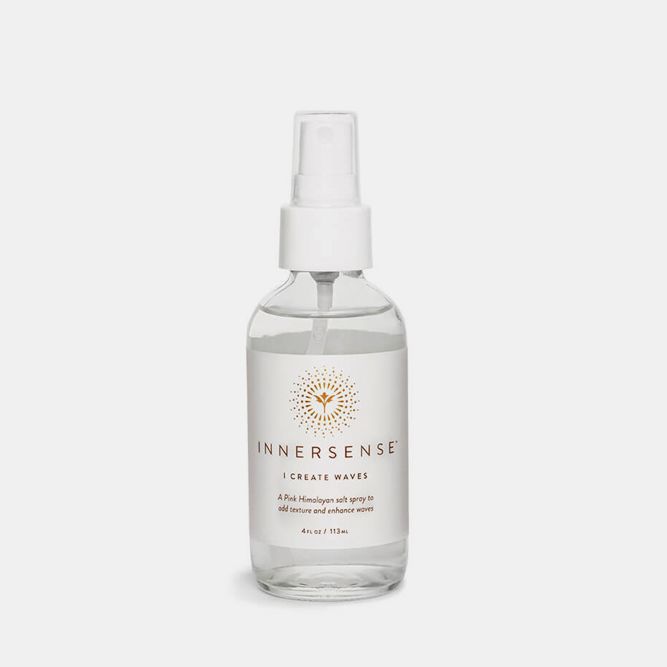 Courtesy of brand
BUY on Amazon
With the Innersense Salt Spray, your waves will look breezy and carefree. As it is rich in minerals and amethyst crystal, it makes styling easy and hassle free.
Golden Waves Sea Salt Shimmer Spray (Captain Blankenship)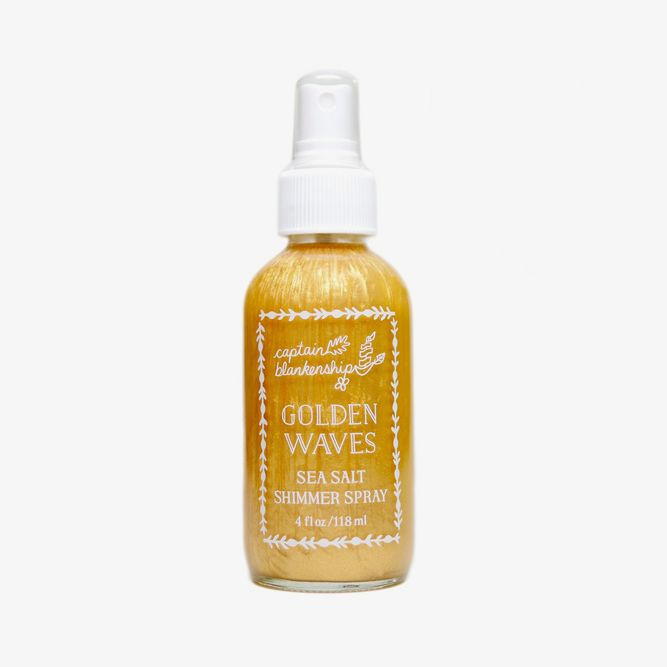 Courtesy of brand
BUY on Amazon
Similar to Bumble and Bumble surf spray from Golden Waves not only allows you to achieve gentle messy waves but also bring a radiant gleam to them thanks to the abundance of golden shimmer it contains.
Beach Blonde Sea Waves Sea Salt Spray (John Frieda)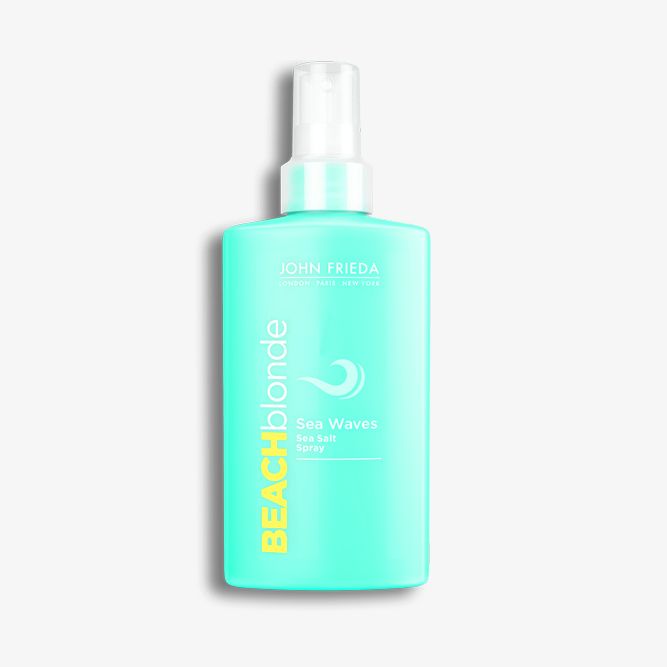 Courtesy of brand
BUY on Amazon
When it comes to the choice of sea salt spray men often underestimate John Frieda's Beach Blonde Sea Salt Spray because of its name. Yet, they don't realize how much they lose. This product will work perfectly no matter your hair color. It creates separated, textured waves with a polished and glossy finish.
DIY Sea Salt Spray
If you strongly believe that the best product is made by hand, then we have good news for you. Here is a short guide on how to make sea salt spray at home:
Ingredients:
A plastic bottle with a spray applicator
1 cup of warm water
1 tbs of sea salt
1 tbs of leave-in conditioner or hair gel
1 tbs of organic or unrefined coconut oil (make sure it is liquid)
Optional: Essential oils (jasmine, mint or lavender) to make it smell refreshing.
Steps to follow:
Mix the sea salt with warm water in the bottle.
Shake the solution until there are no crystals of salt left.
In a bowl, combine the hair gel or the conditioner with the coconut oil and join them with the solution in the bottle.
Drip some essential oil into the mixture and give it another strong shake.
Hopefully, our guide has given you much insight into how to use a sea salt spray and what products are considered the best. Now that you are fully informed, it is time to make your perfect pick. We will be happy to find out your thoughts in the comments below.
Frequently Asked Questions
Does sea salt spray do to your hair?
Not sure what does sea salt spray do? We will give you a brief insight. No matter your hair type, a sea salt spray is aimed at adding texture and body to it while making your wave more distinct. Applying this product to curly and thick locks will help you diminish fizziness and make the curls more defined, while limp or straight tresses will become more separated and voluminous. Sure thing, men with wavy locks will find a sea salt spray highly beneficial.
Is sea salt spray bad for your hair?
If you use it in an improper way, then a sea salt spray can make quite a lot of harm to your locks. Although the worst enemy of healthy hair is sodium sulfate, it can also suffer from salt greatly. The thing is in addition to making your hair ample and removing excess oil, it can cause harm to your mane and skin on the head. Besides, curly tresses are naturally prone to dryness, so even the best sea salt spray for men can only make things worse.
When should I apply sea salt spray to my hair?
It all depends on the effect you want to achieve. If you are aiming for a messy, relaxed style, then apply the spray to dry locks and scrunch them several times. This method works for any hair type, not necessarily wavy. To add volume and movement to your thatch, spritz the product all over your hair and style with a blow dryer.
Does sea salt spray thicken hair?
As your hair cuticles open and the strands become plumper, it creates an impression of a fuller and thicker mane.
Is sea salt spray good for thin hair?
If you are follically challenged, a sea salt spray can stand you in good stead. Not only does it make the hairs thicker but it also gives your mane volume and texture.
How do you use sea salt spray on wet hair?
So, here is how to use sea salt spray after you have washed your hair. First, make sure to towel dry it, as you do not want to use the product on wet locks. Also, to avoid fizziness and ruining your curls, steer clear of rubbing the hair, especially using a towel. Spray the product generously starting from the middle of your strands and going down to the tips. Allow your hair to air dry and scrunch the tips several times for added texture.
REFERENCES: