A shadow fade has been enjoying unfading popularity for many years in a row and not for nothing. It is a pretty easy way to give your haircut a chic and cool look. Besides, as it does not require trimming off too much hair from the sides, it is pretty easy to maintain. What is more, no matter your hair type and head shape, you can rest assured that there is a faded shadow haircut that works for you best. To back it up, we have put together the trendiest shadow fades below. Now all you have to do is to pick out the style that appeals to you most.
What Is A Shadow Fade
Not sure whats a shadow fade is? This is a haircut type where you blend the hair on the sides and back of your head with the locks on top. The fade suggests that the hair decreases in length progressively with being the longest at the top and the shortest near the hairline. The common pattern every shadow haircut has is short sides and back paired with a relatively long top. The main types include high, mid and low shadow fade with a wide variety of styling options. It is important that the hair be blended seamlessly so that the haircut could be suitable for any ambiance thanks to its neat and dapper look.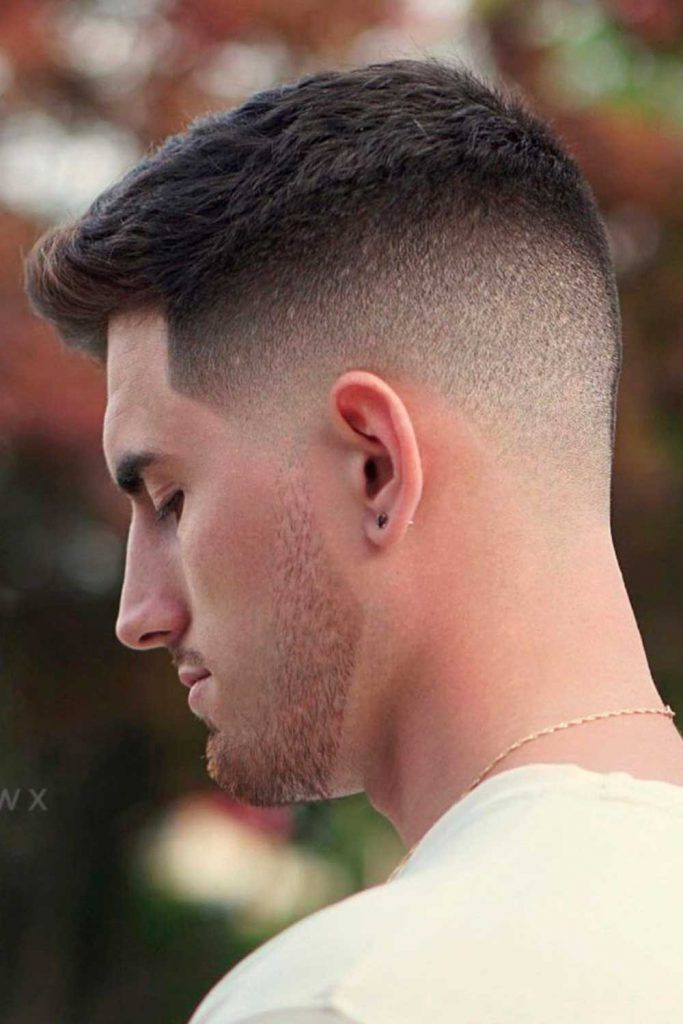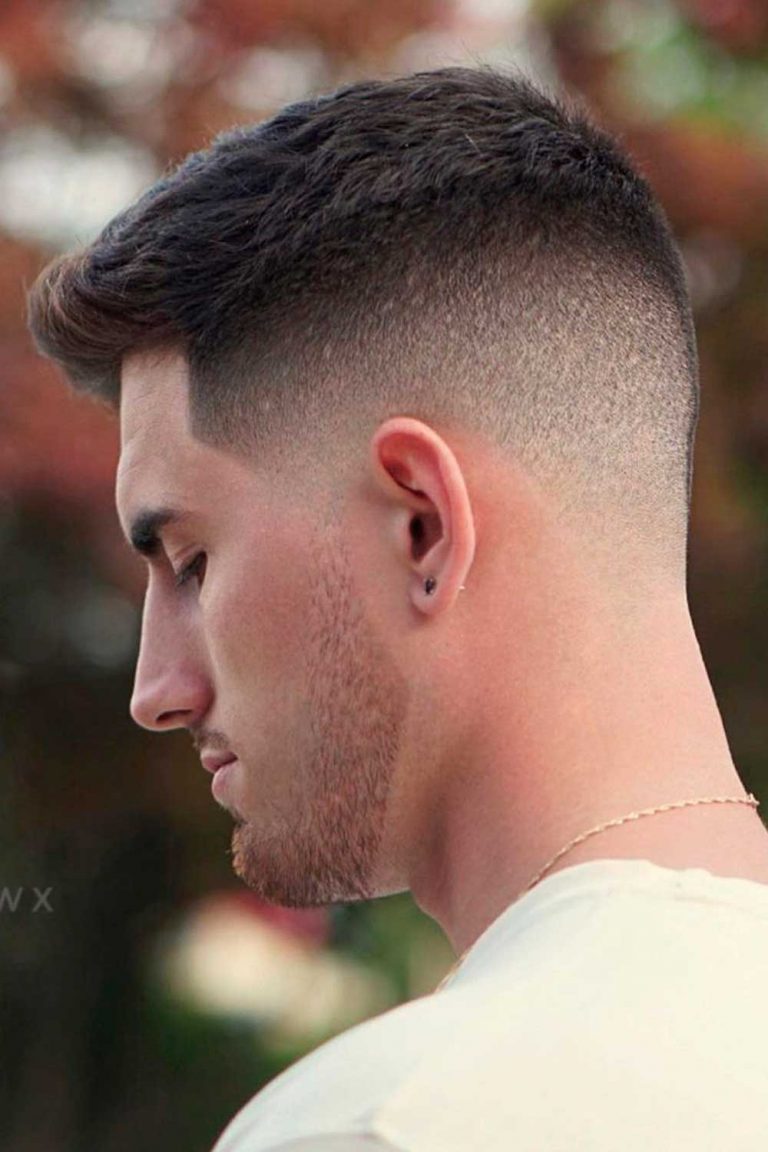 Source: @xbigwesx via Instagram
How Do You Do a Shadow Fade?
If you decide to give yourself a shadow fade haircut, then the following steps will help you to achieve the look:
Decide where the fade lines will be. You should create guides so that you could see the beginning of the fade and its end.
With the help of professional shears, cut the hair on top to the desired length. As the rule of thumb, the shorter it is, the better it will look, especially around your crown.
Take a clipper and run it from the hairline toward the first fade line. Do not rush, as you want to achieve a gradual transition. This is the case, when to underdo is better than to overdo. Once you reach the fade line, move the clipper in the direction opposite to your head with the blades facing toward you.
Trim the hair across the head, moving the clippers from line to line. Keep it in an angular position.
Change the size of the guard to a smaller one and repeat the process but this time, stop an inch or so from the blending line.
Keep on sizing down the guards until you reach the bottom and achieve the desired effect.
Clean around the edges with a straight razor or a no attachment clipper and do not forget about the temple and ear area.
Finish off by sanitizing the cut with an alcohol based spray, which ensures that your skin will not get irritated or bumpy.
15 Best Shadow Fade Haircut for Men
As we already mentioned, there is a myriad of ways to style a shadow fade haircut. So, we have collected the most popular looks to infuse you with some inspiration.
Low Shadow Fade
Guys who are not aiming for an overly bold and high contrast haircut but still want their hair to look in check would love a low shadow fade. While it is one of the most reserved and low key out of all shadowed hair cuts, it easily creates a neat silhouette.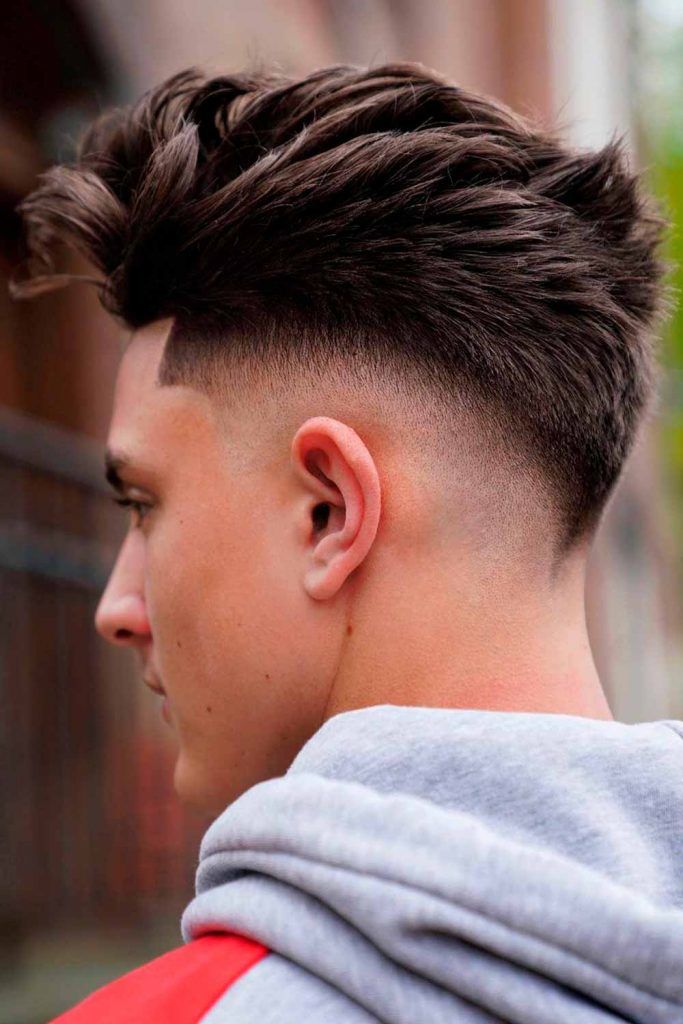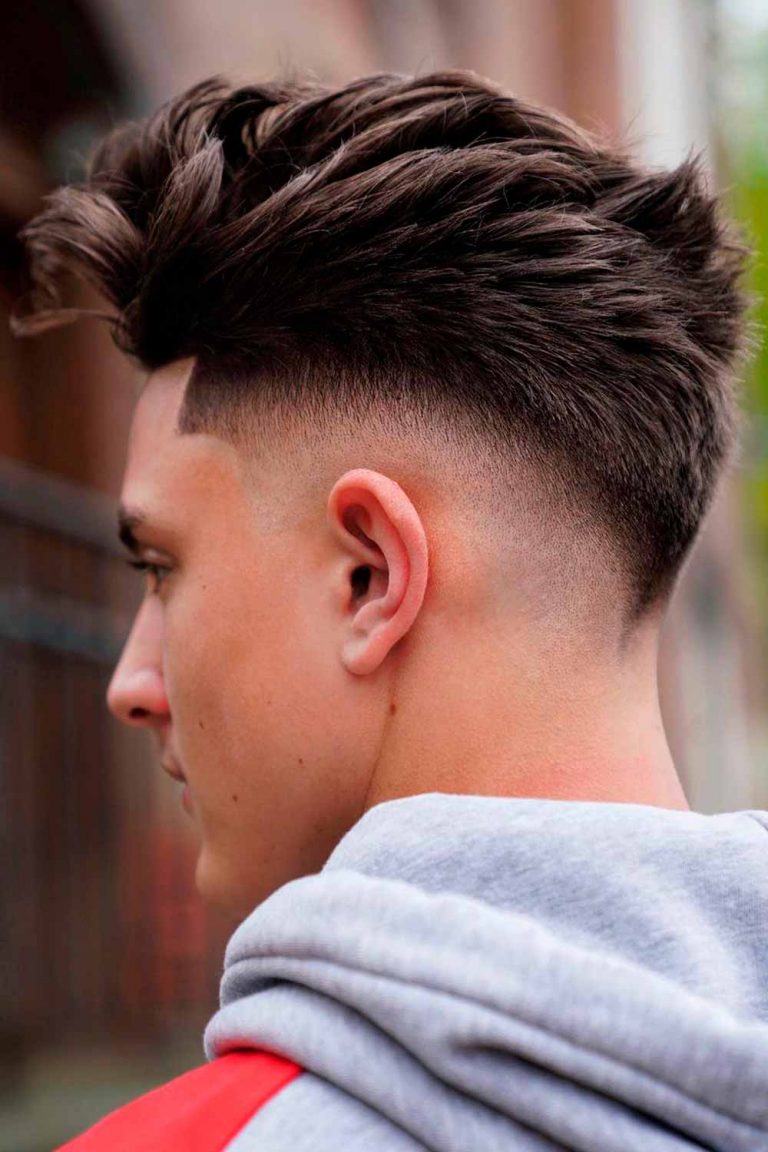 Source: @z_ramsey via Instagram
Curly Hair Shadow Fade Haircut
It is always a good idea to pair a shadow fade with curls. Because your hair texture may be a bit difficult to tame, a shadow fade will make things easier for you, as it takes off quite a sheer amount of hair from the sides.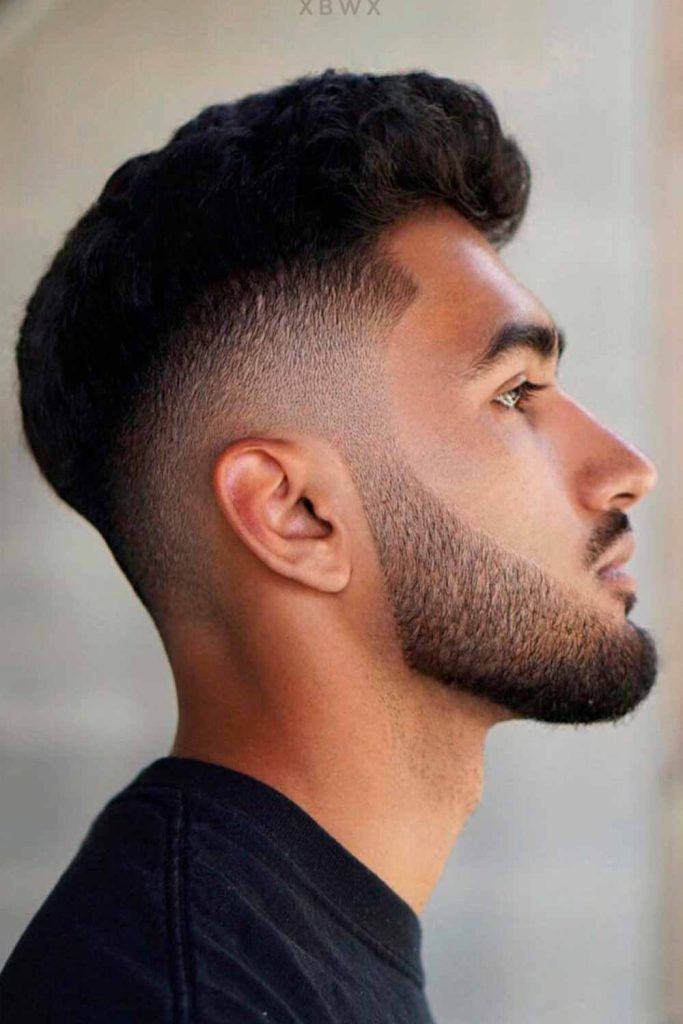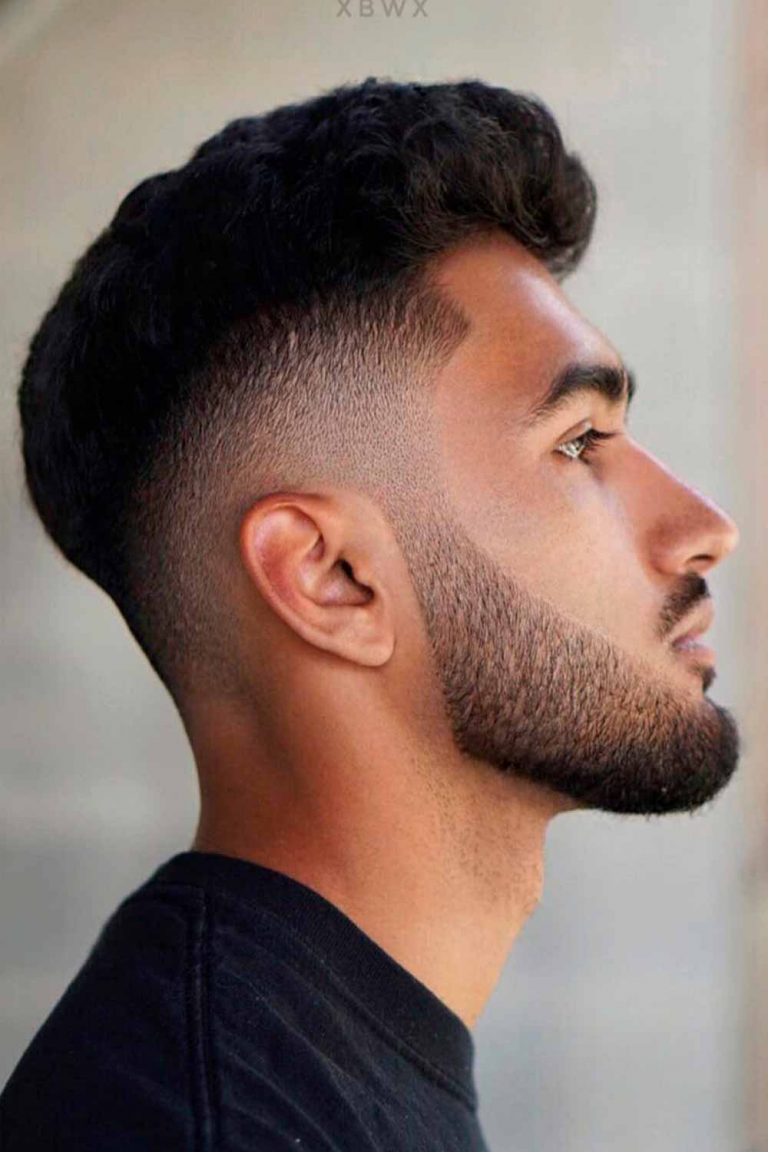 Source: @xbigwesx via Instagram
High Shadow Fade & Waves
A shadow fade with waves is a match made in tonsorial heaven. The fade takes your waves to the center stage, so you will not have any difficulties accentuating them. Just to give the top more emphasis, go for a high fade shadow haircut for black men.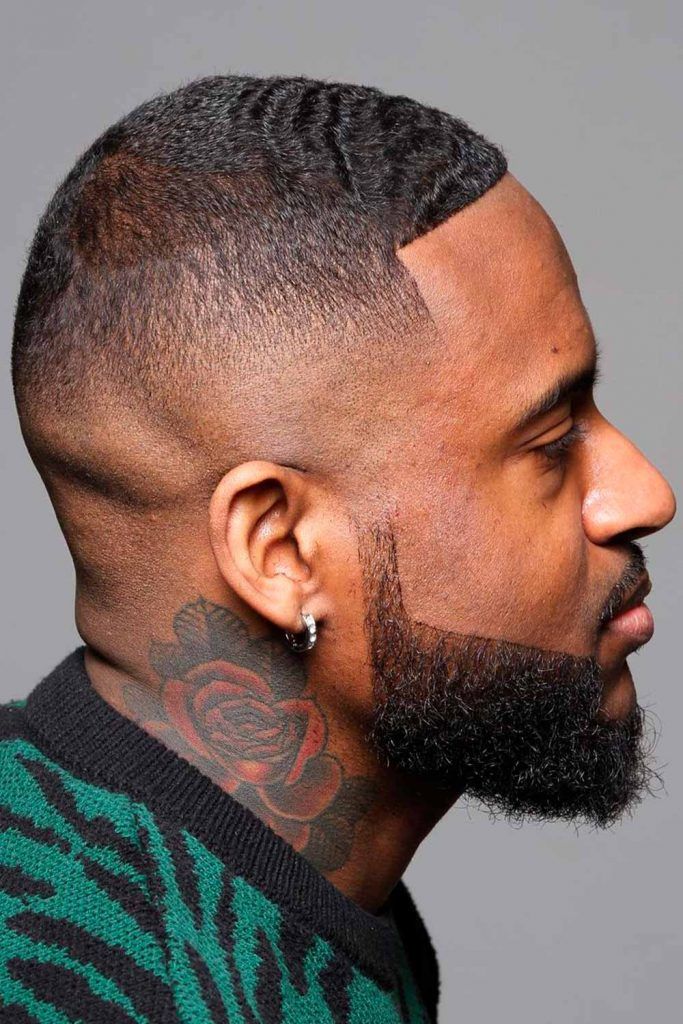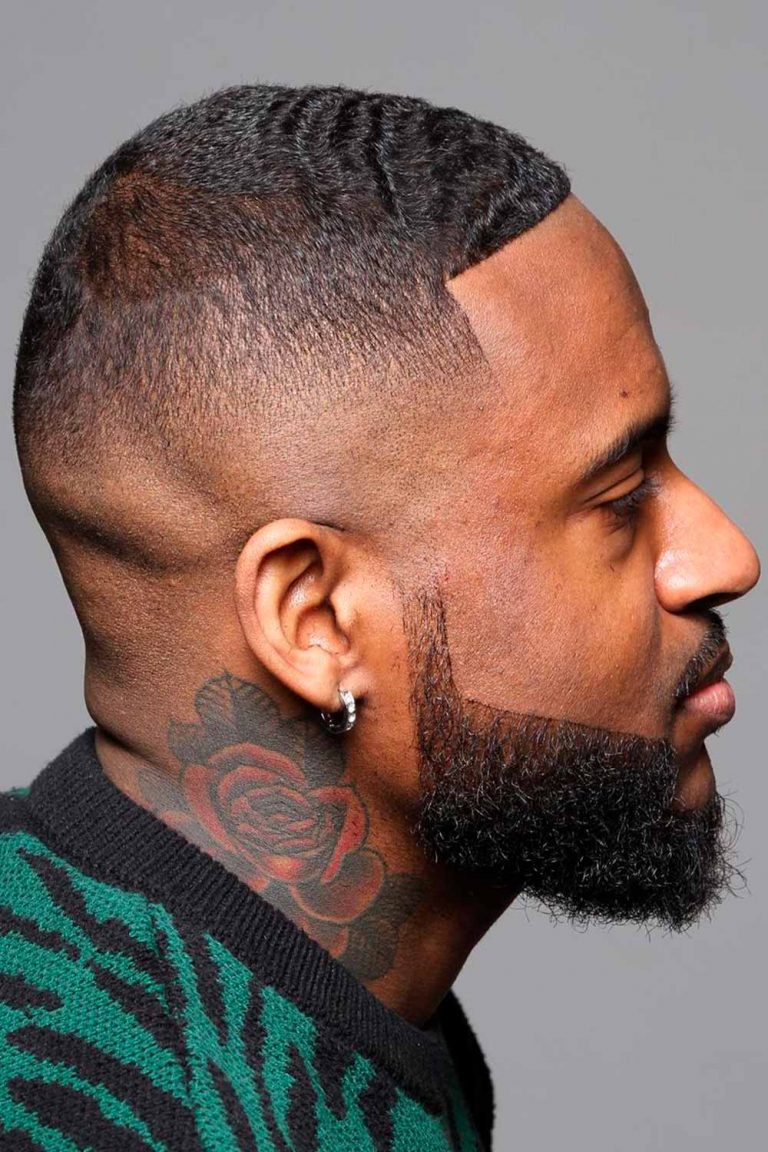 Source: @adrianfanus via Instagram
Faux Hawk Hair Shadow
A faux hawk haircut is a more wearable version of a classic mohawk. To create it, instead of shaving the hair on the sides completely off, you just need to trim it very short. Not only will a shadowed fade allow you to achieve the look, but it will also add an intricate twist to it.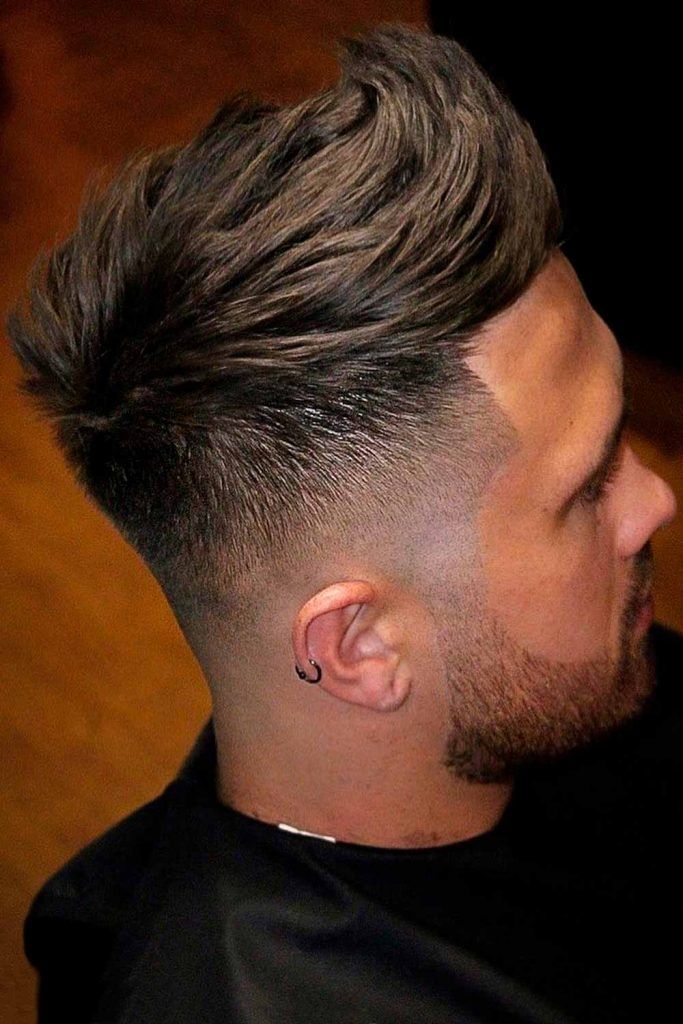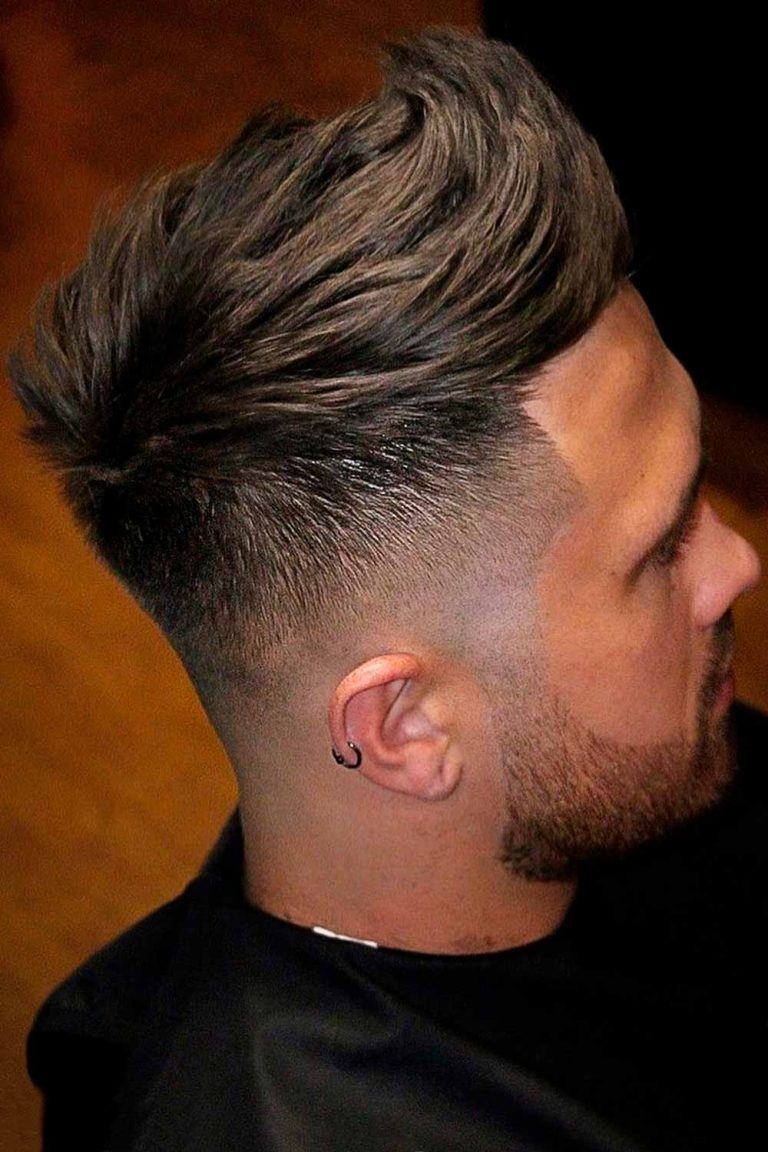 Source: @ryancullenhair via Instagram
Curly Flat Top
A shadow fade Afro is a very common combo and no wonder. It gives the unruly coils ease of maintenance and a kempt appearance. A curly flat top teamed with a shadow haircut makes up a stylish and clean look.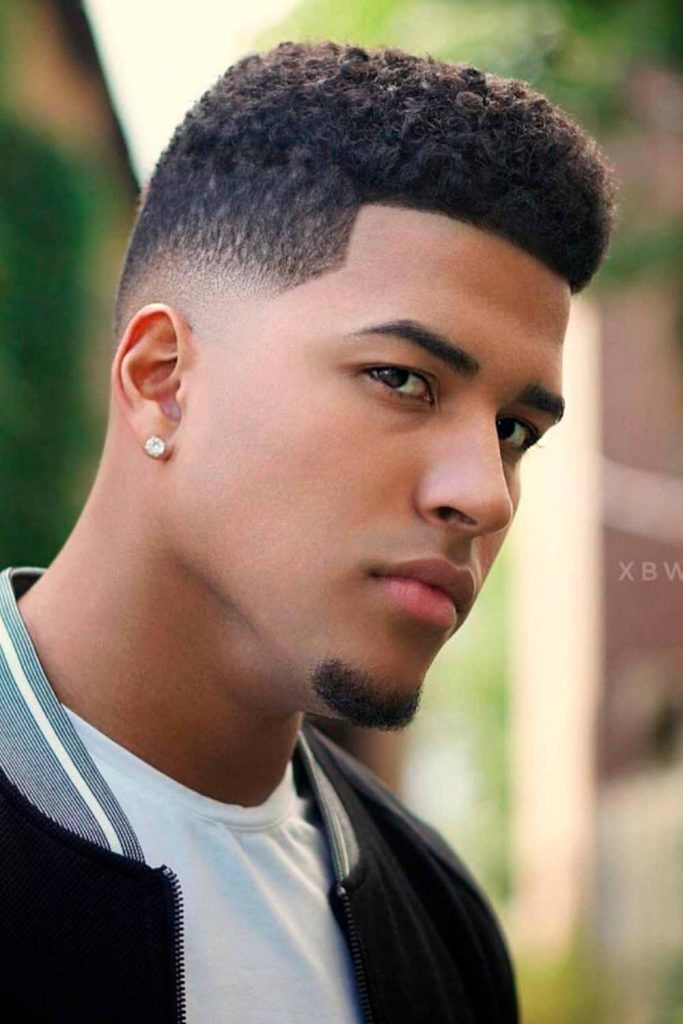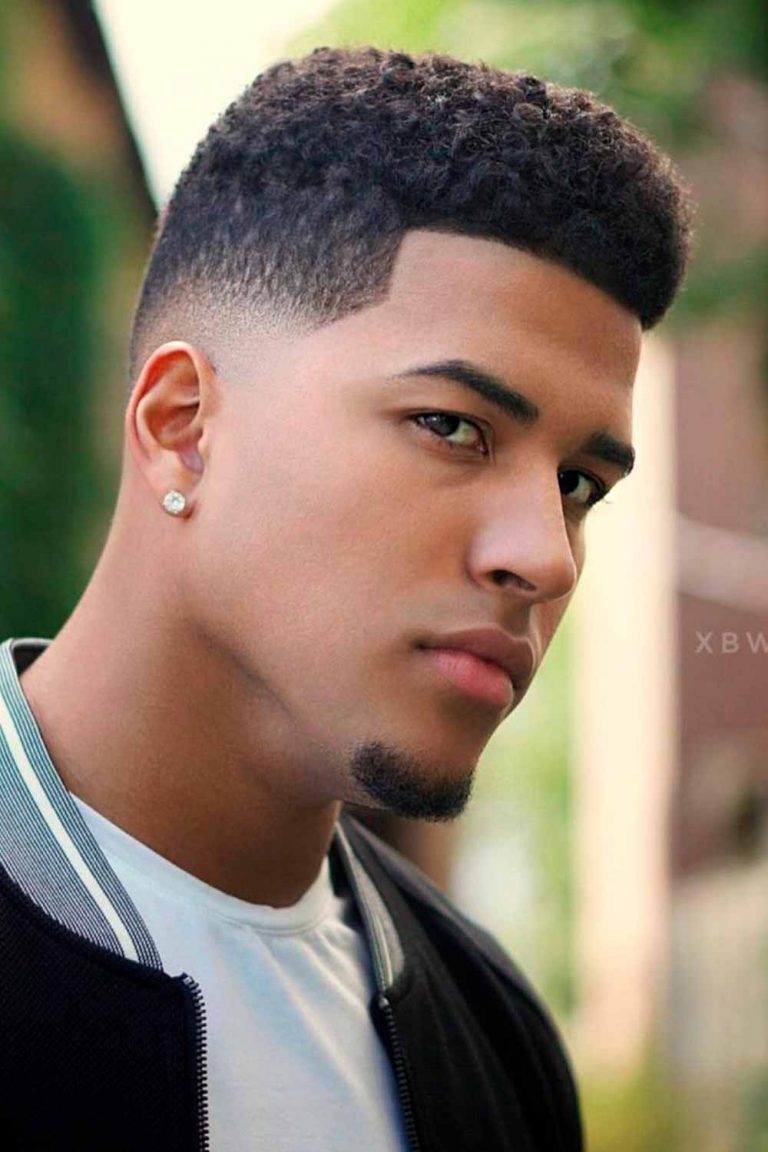 Source: @xbigwesx via Instagram
Slick Back Shadow Fade Haircut
Whenever you need to look spick and span, style your locks slicked back. A fade shadow cut will enhance the overall elegant appearance of the hairstyle and keep the hair on top in focus.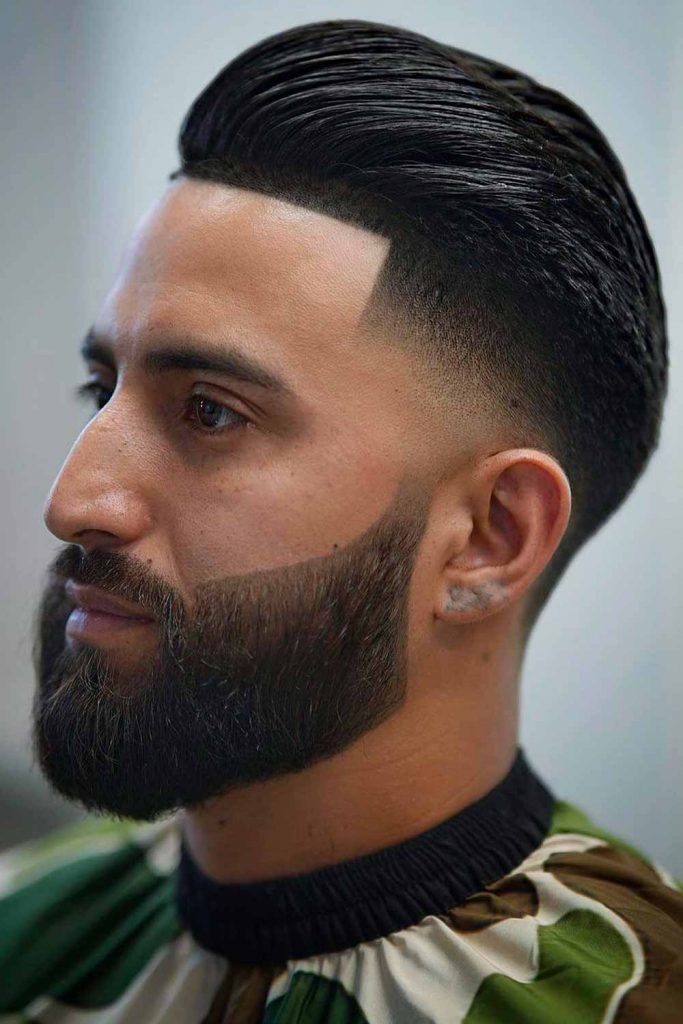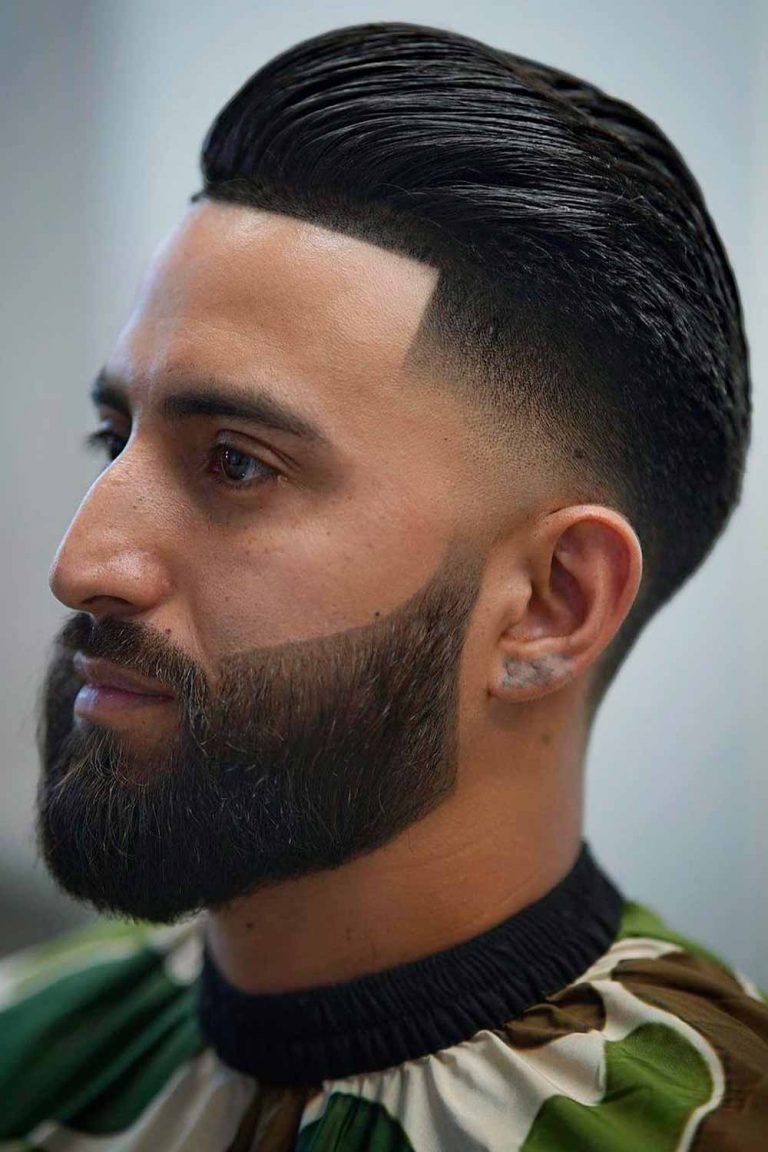 Source: @nickthebarber via Instagram
Afro Mohawk Fade
An Afro hair shadow is a haircut that will not let you go unnoticed. As it keeps your Afro locks in the spotlight, you may want to emphasize their texture with a hair styling product. For an extra definition, add a line up along the hairline.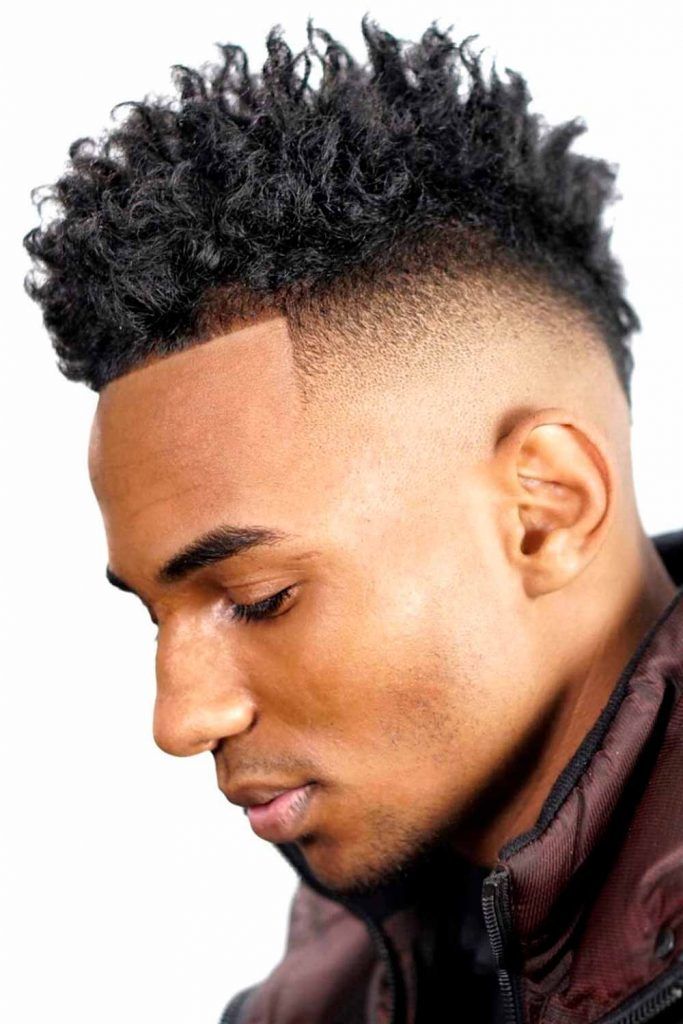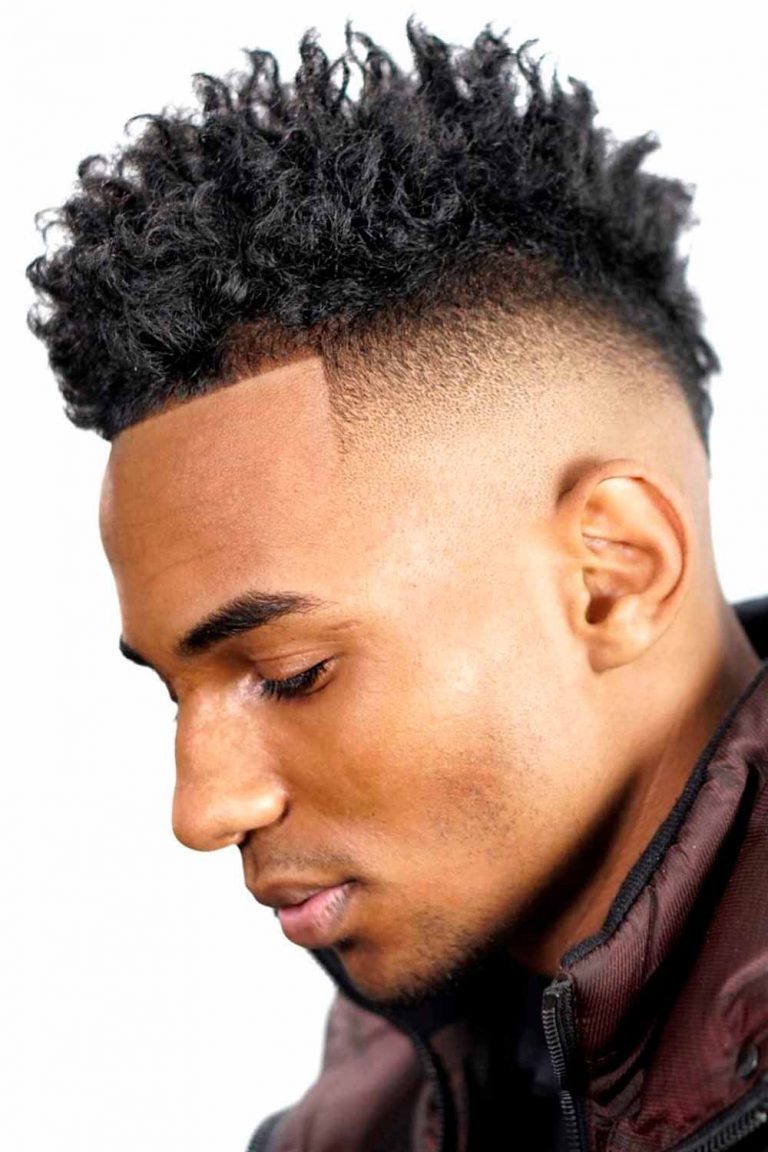 Source: @z_ramsey via Instagram
Side Part Shadow Haircut
One of the best things about a shadow haircut is that it always looks appropriate no matter the ambiance. Thus, to make your hairstyle look polished and refined, get it side parted and accompanied by a shadowed fade.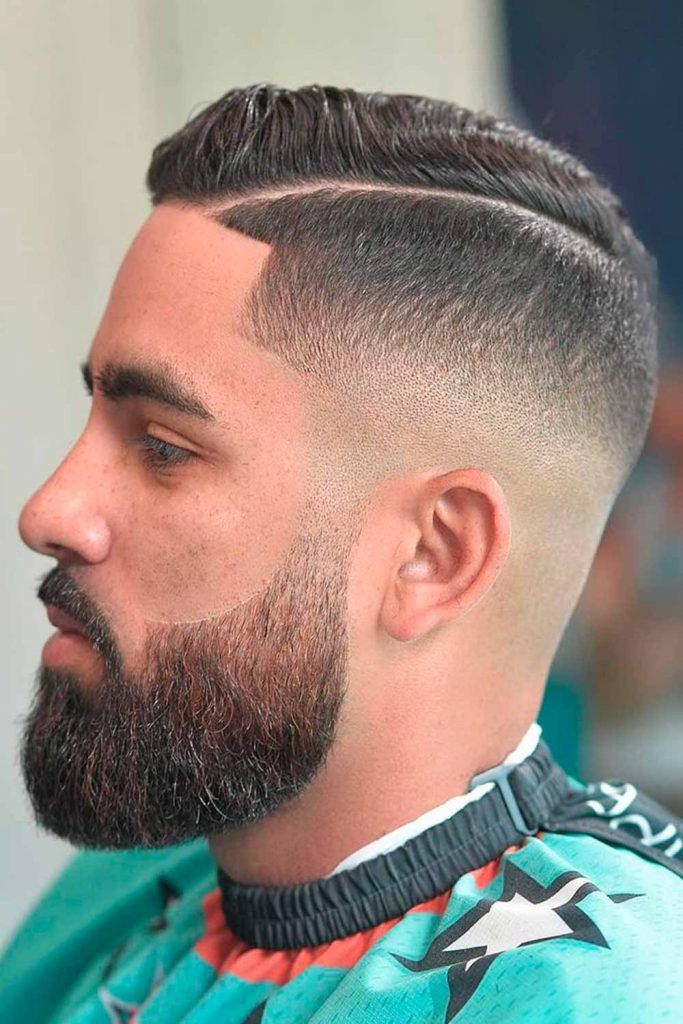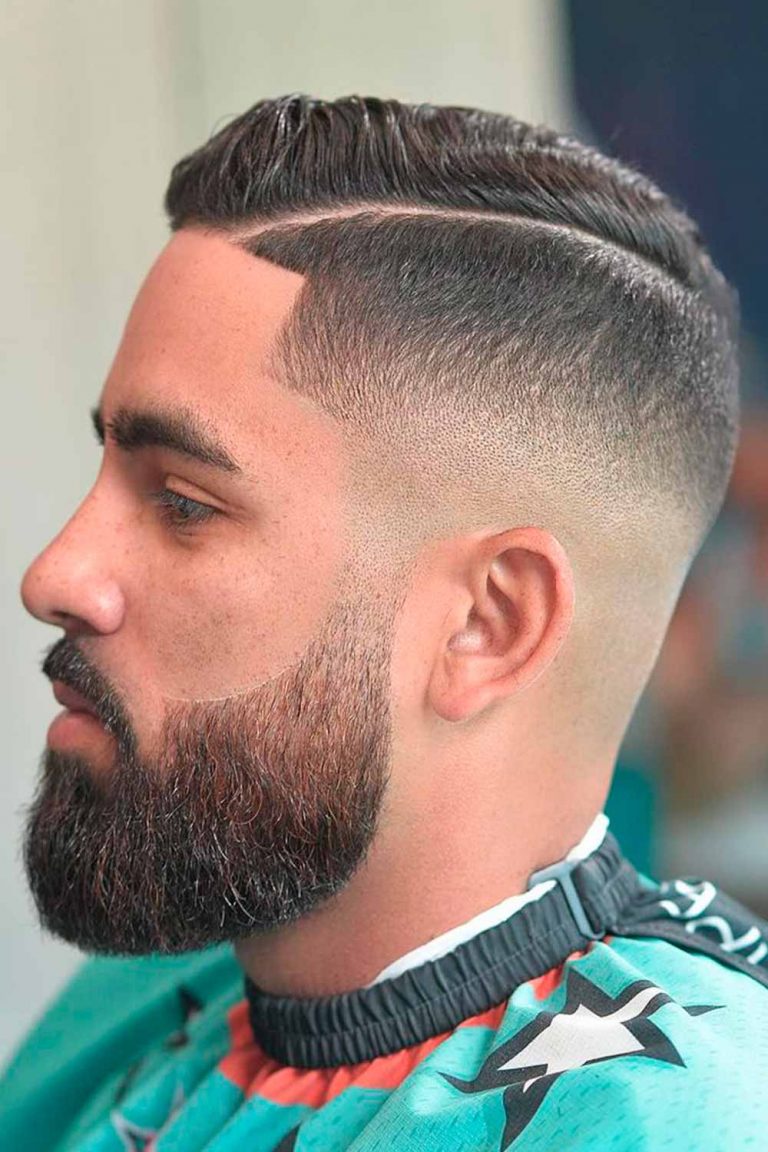 Source: @sirpaulcharles via Instagram
Nappy Haircut
A nappy haircut is extremely popular among guys with kinky and coily hair texture. It is usually complemented with a shadow faded cut for a more pronounced and contrasty appearance.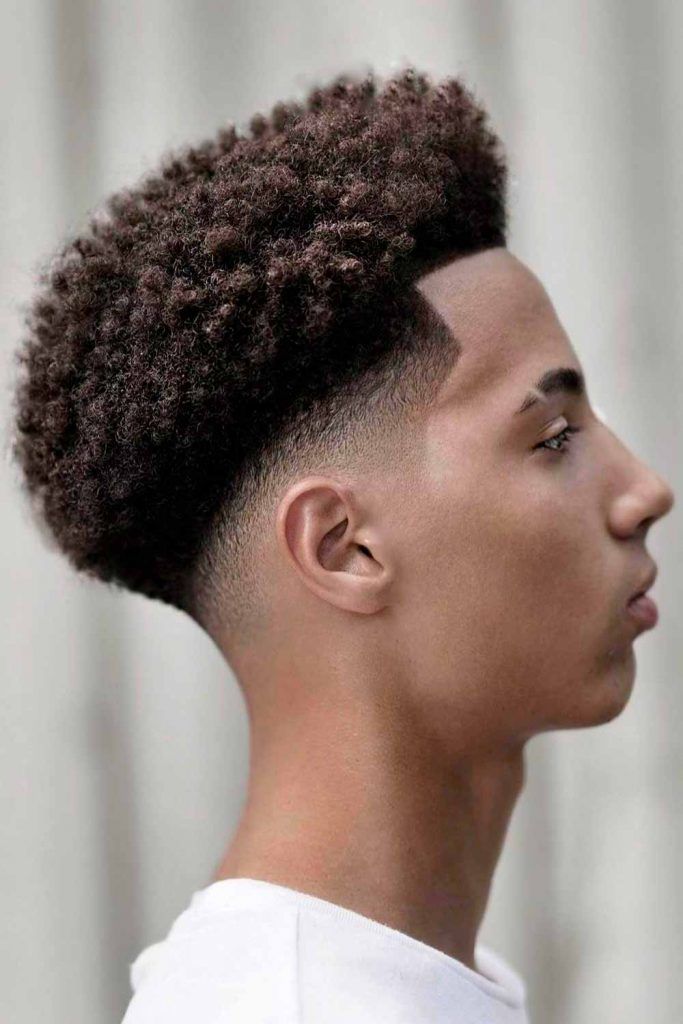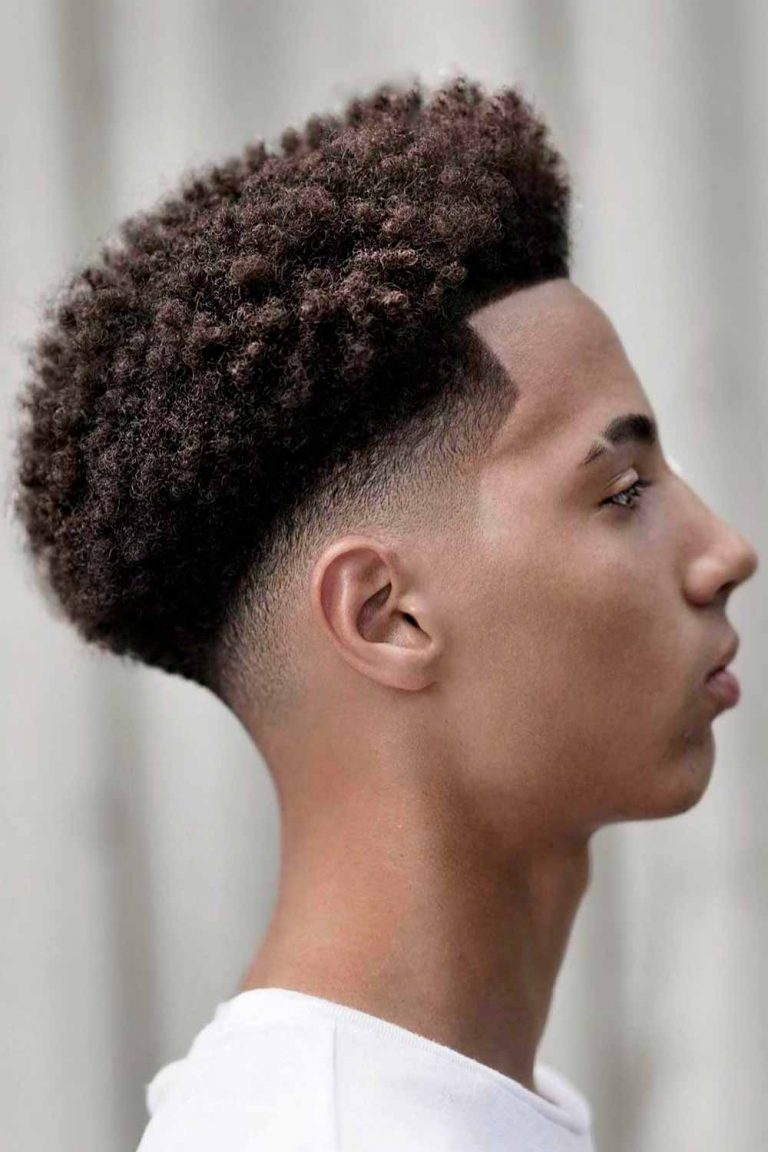 Source: @xbigwesx via Instagram
Undercut Fade With Highlights
If you are not afraid to stand out in the crowd, then go for an undercut fade with highlighted top. This eye catching and bold combination will earn you the reputation of a real trend setter.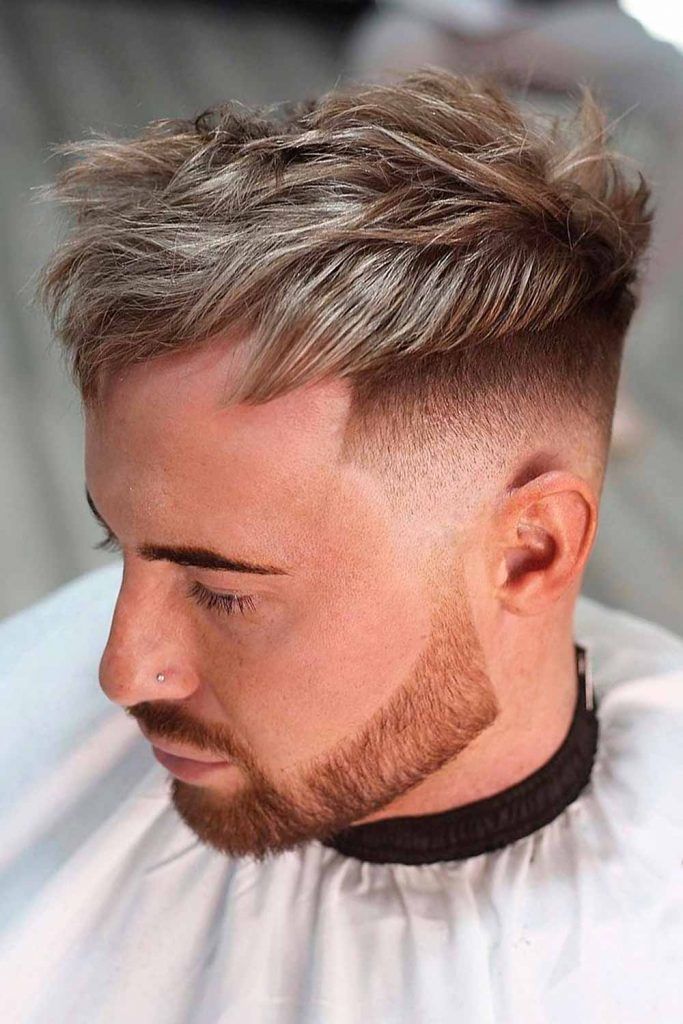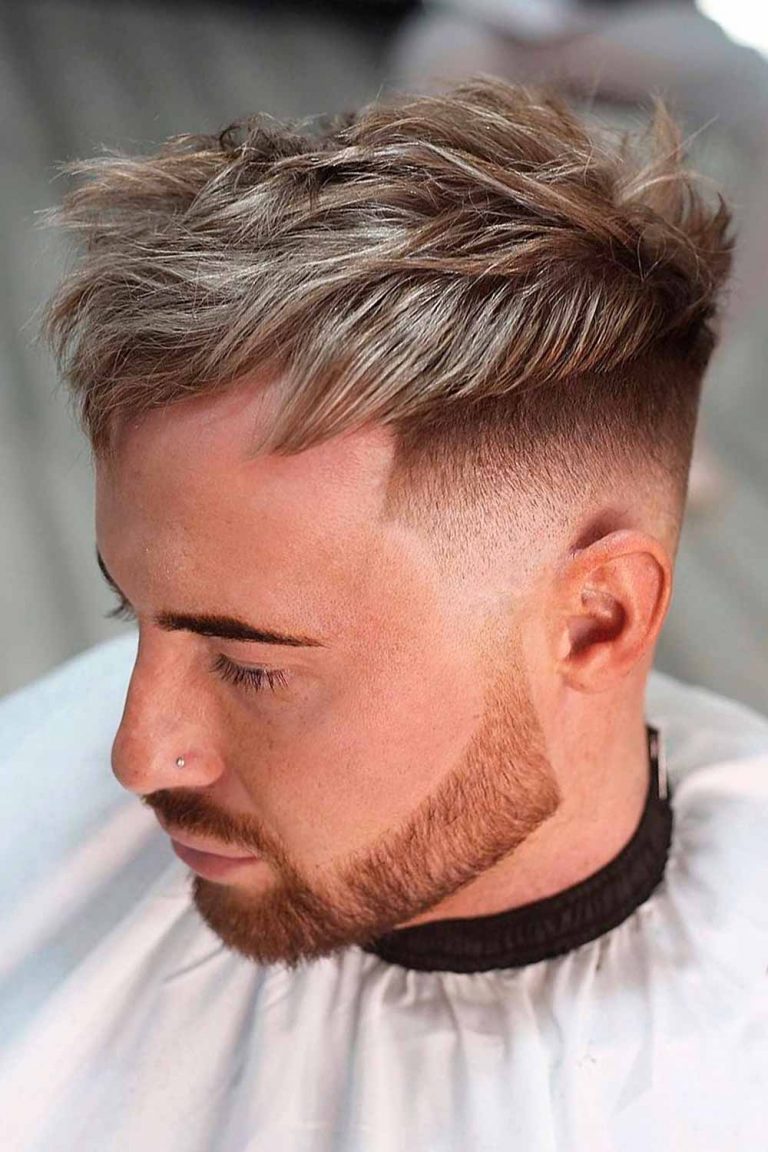 Source: @ryancullenhair via Instagram
Spiky Shadow Taper
Because a shadow taper fade makes your hair appear tidier, you are free to style the top in the most elaborate way. To add a daring twist to your look, get the hair on top all spiked up. This will also create an illusion of a full head of hair.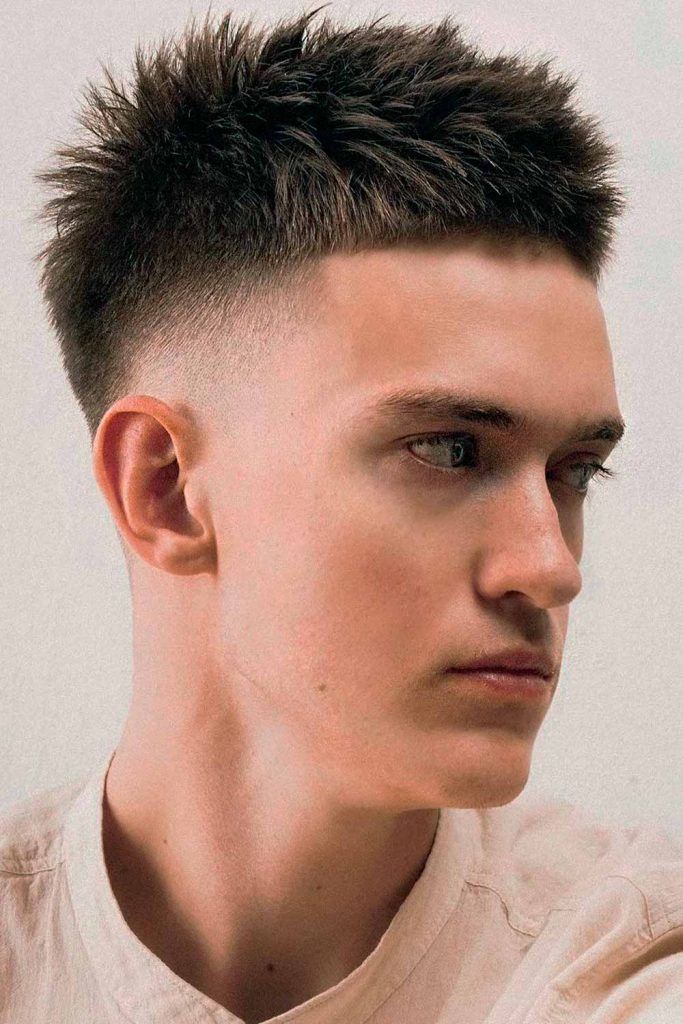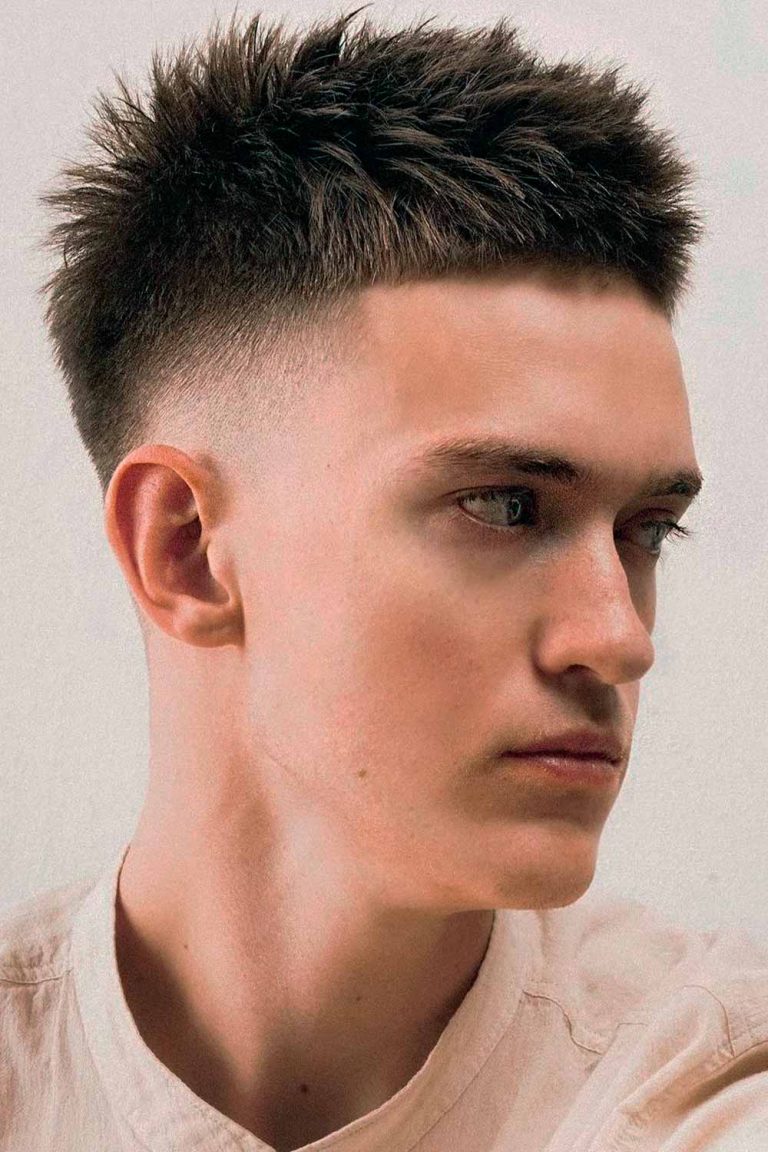 Source: @z_ramsey via Instagram
Low Drop Fade
There are so many variations of shadow fades that every haircut becomes one of a kind. Going for a low drop fade, you are sure to get a hair look that will make you stand out in the crowd.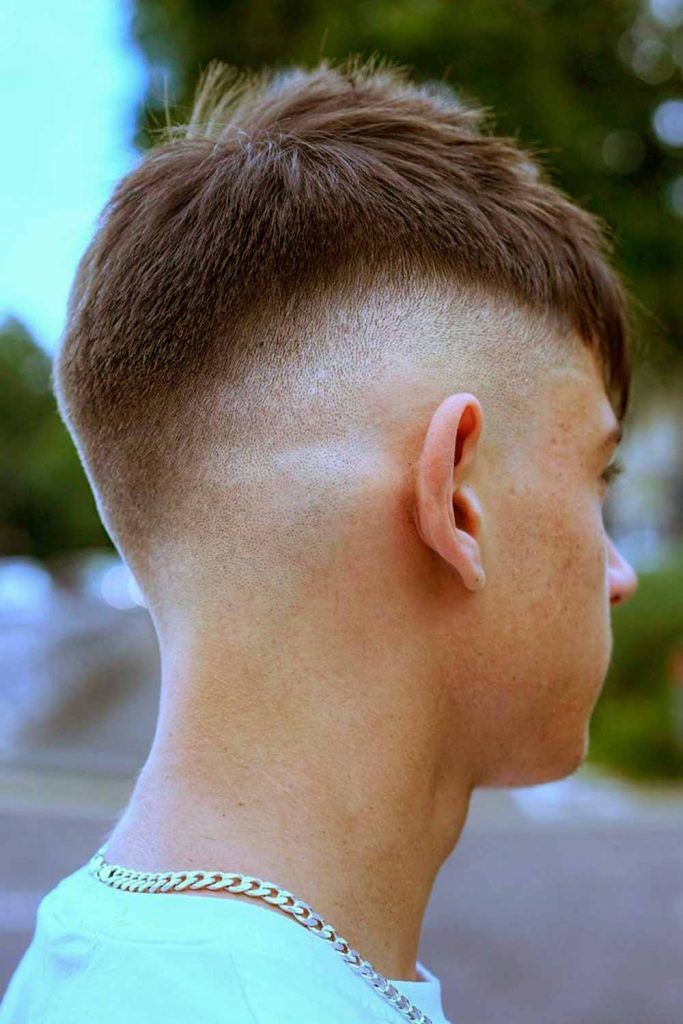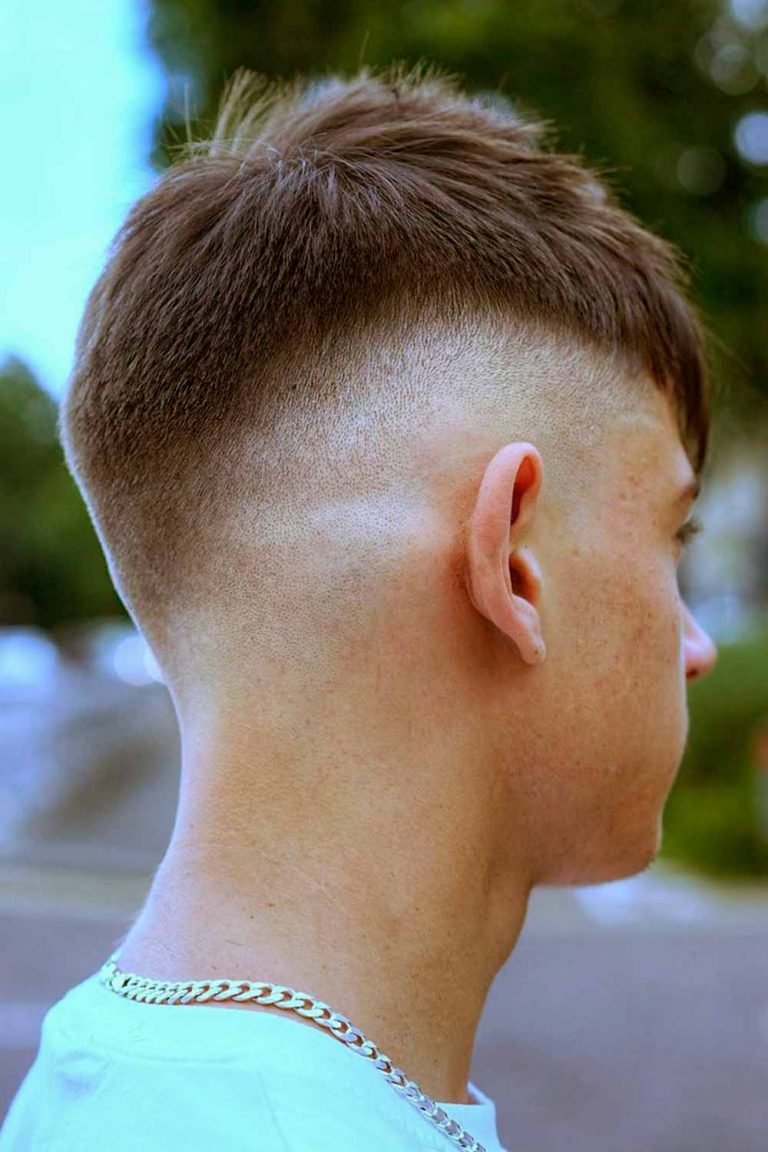 Source: @egobarbers via Instagram
Buzzed Shadow Haircut
If you prefer extremely short haircuts, then a buzz cut is your sure bet. As the look is so neat, you can add a shadow fade with beard to it. The style of the beard may vary from a short stubble to a long full facial hair style.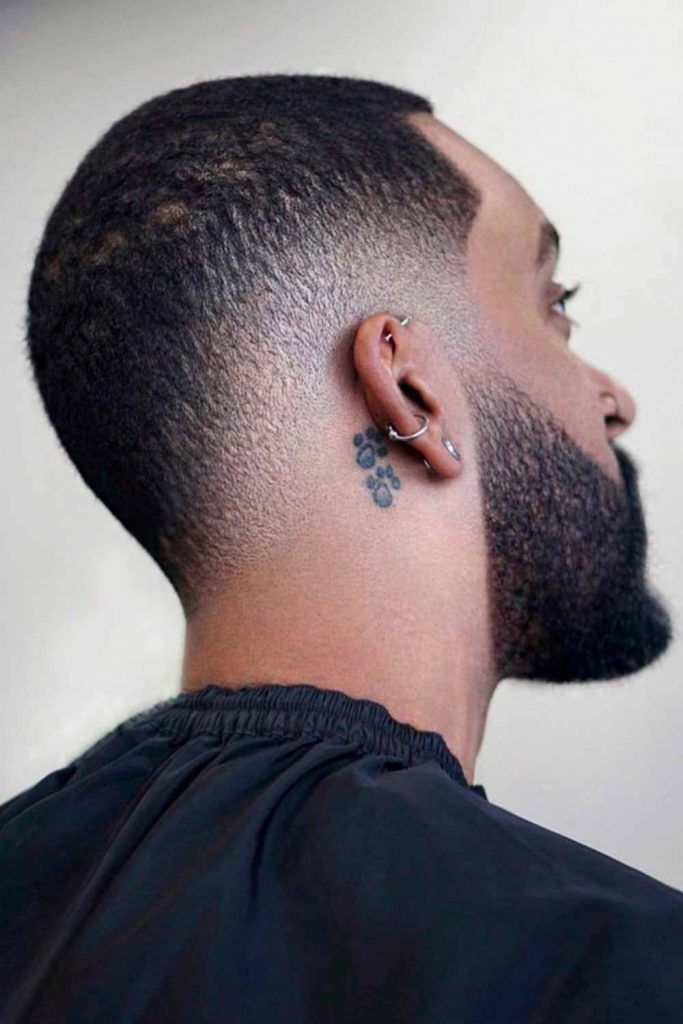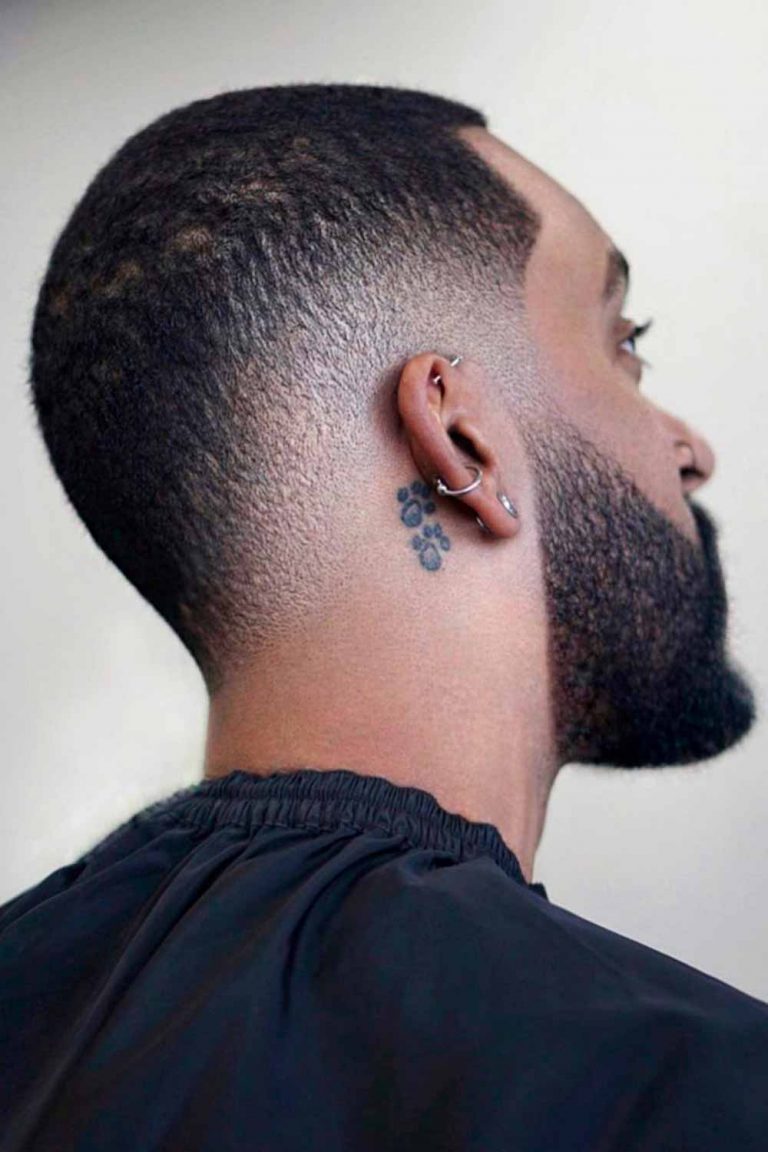 Source: @xbigwesx via Instagram
Short & Clean Tapered Fade
A short, clean tapered fade is a classy and chic hair look that flatters absolutely everyone. To give it a stylish touch, get a shadow taper fade haircut on the sides, which will make this hairstyle look even smarter.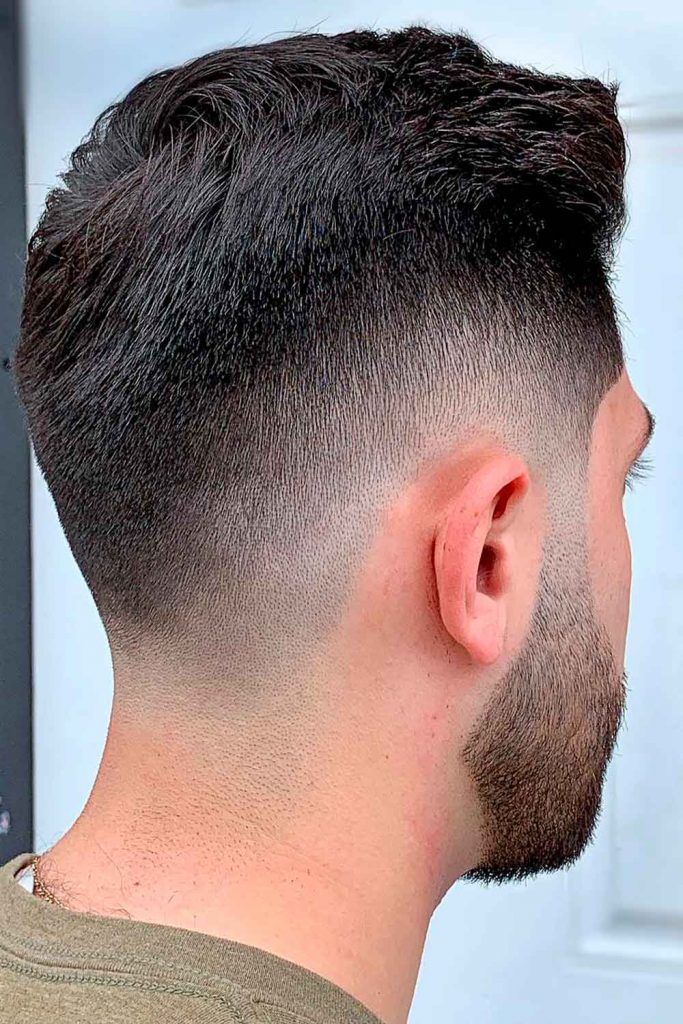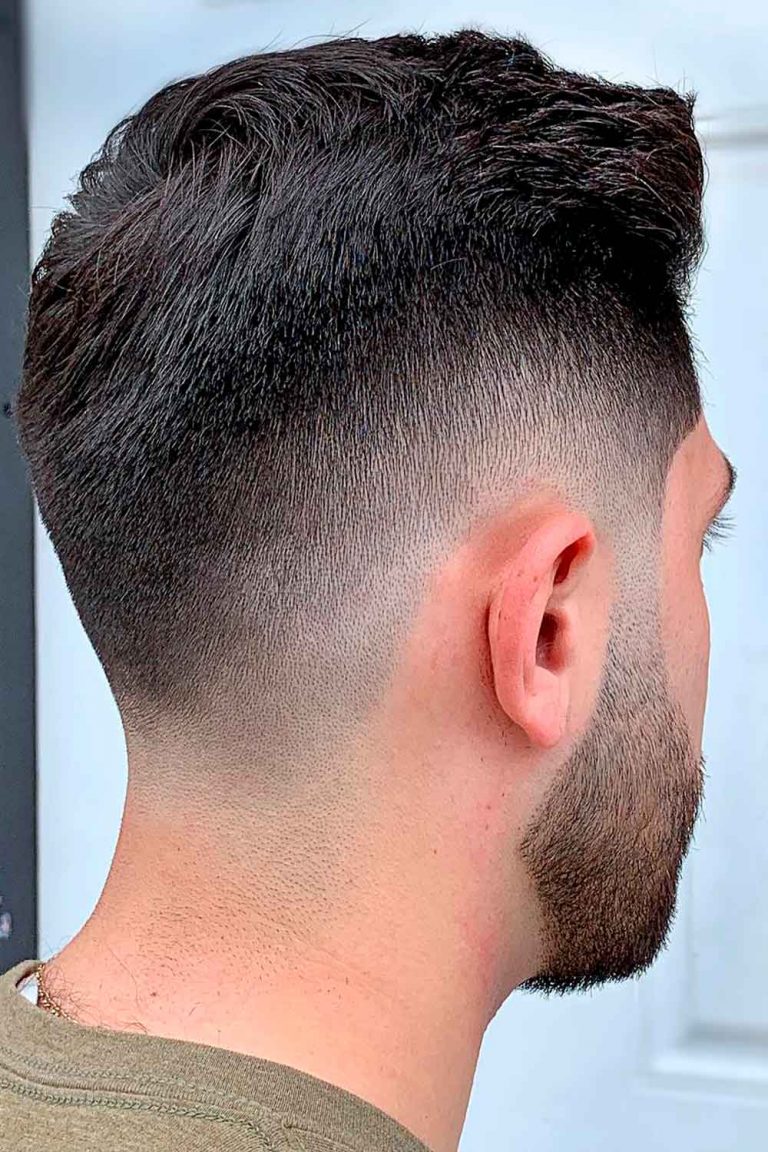 Source: @alexthegreatvivar via Instagram
High Fade Flat Top
With a high fade, a flat top appears more accentuated. So, if you want to visually elongate your face, this is your way to go. While it works best with thick Afro hair, guys with any hair type may try to pull off the look.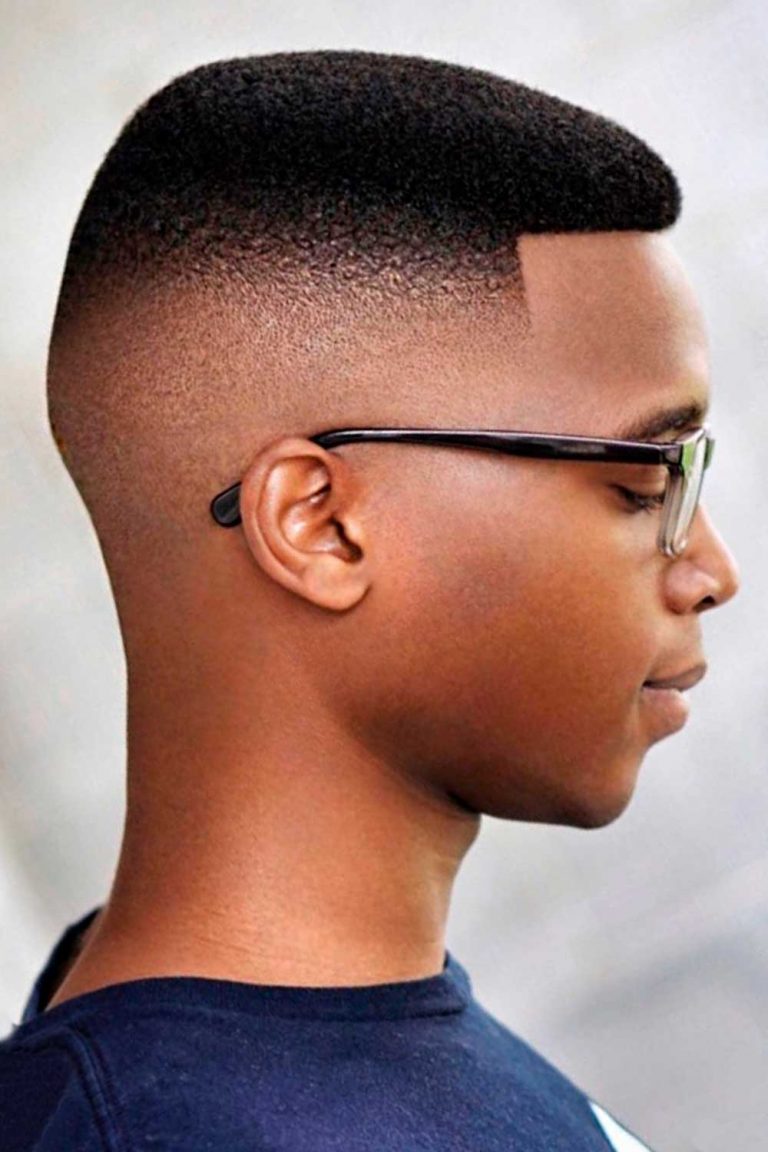 Source: @xbigwesx via Instagram
A shadow fade is a great addition to any haircut, from short to long. Besides, it is suitable for any hair texture, be it straight, curly or in between. With the variety of options available, anyone will manage to pick out the look for their taste.
FAQs
What is a shadow fade?
This is the type of haircut that implies taking the hair on the sides gradually from longer near the top to shorter toward the hairline. A shadow fade haircut has plenty of different versions.
What is the difference of a shadow fade?
Unlike other types of fades, hair shadowing involves trimming the hair so that it creates a dark area (shadow) where the sides blend into the top. While it does remove the hair from the sides and back, you will notice that it still leaves quite a lot of it if you compare a shadow fade vs. taper fade and other fades.
Was this article helpful?