Do you want to enroll in the barber school to make a career in the tonsorial industry but have a lot of doubts? Before we begin to dispel them, let's make it clear, for you personally, is barbering a good career? If you would like to work for yourself, at your own pace, price and schedule, communicate with many different people, be able to work in any place of the world, have a challenging and creative job with a lot of opportunities for career advancement, then you should definitely consider becoming a barber. Now that you are positive that a career in barbering is right for you, you can move on to the other questions.
How To Become A Barber In 5 Steps
Here is a quick step-by-step guide on how to become a barber.
Finish High School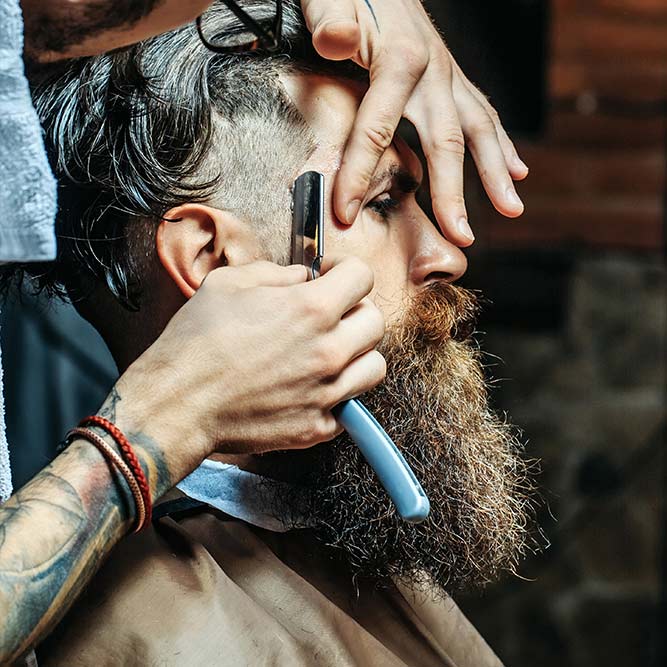 So, essentially, is it easy to become a barber? Well, it depends on what easy means for you. Although it is not a piece of the pie, it is not rocket science either. Mastering barbering, like any other skill, requires your time, diligence, commitment and 10,000 hours of "deliberate practice."
But for the starters, you need to complete high school. Being educated is essential for both your personal and professional development. Most importantly, the majority of licensing agencies and similar institutions are interested in educated candidates. If you are dreaded the idea that becoming a barber will take you too much time, try to take barbering classes while still studying in high school.
Intern With A Professional
What will help you to master barber skills is interning or assisting with a guru of men's grooming. Not only will it give you an inside look at what to expect from your future occupation but it will also instantly introduce you into the job much better than any orientation session at the barbering school. Moreover, in addition to learning from tonsorial masters barbers apprentices can be assigned some minor chores, such as handing barbering machines or cleaning, which is a wonderful opportunity for you to earn some money.
Complete Your Formal Training
Giving haircuts is not the only thing that professional barbering consists of. You also need to be aware of safety concerns, sanitation performance standards, standard shop practices as well as federal and state laws.
On top of that, formal training is required for you to become a licensed barber. This entails learning the abovementioned information as well as different approaches to cutting, styling, shaping and coloring hair.
After finishing certain barber schools, you will receive either a diploma or a certificate. Moreso, there is also an associate's degree program in barbering. For those wondering how long is barber school, it can last anywhere between up to a year and 18 months.
Get Your License
So, you have finished barber shop school, what's next? Now it is time to apply for a barber license. Although different states have different requirements for the applicants, it is most likely that you will need to sit an exam. However, you should not be worried about it. If you were a diligent student at the barber college or hair school, it will be a child's play for you.
Start Working!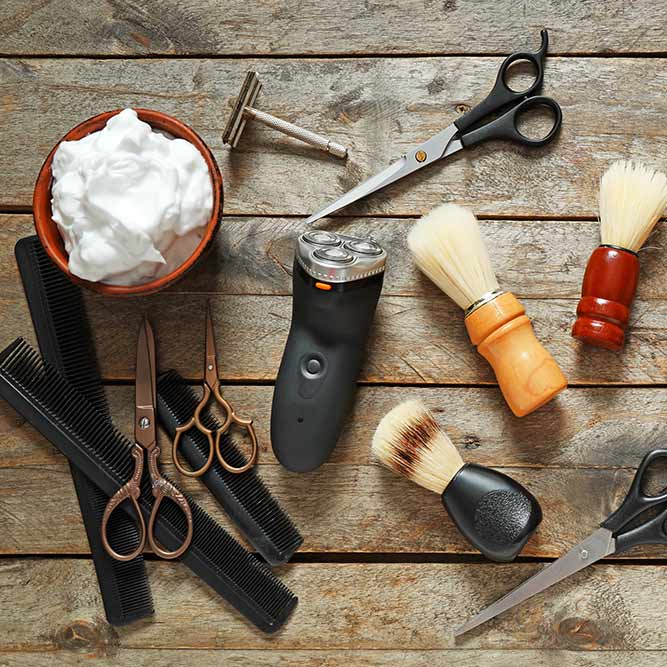 Now that you are done with the barber school, it is time to make money! But, how much money can you make as a barber? On average, an annual barber's salary is $29,900, which means that an hourly wage is $14.380. However, depending on the level of skills and quality barbers can make from $18,210 to $47,400 per year, which is $8.760 and $22.790 per hour respectively.
As for the job search, you have several options here. First, if you feel competent and confident enough as well as have the required funds, you can establish your own shop. However, this can be very difficult and unprofitable at the beginning. Thus, we recommend developing your skills and building connections in a hair salon of your choice and once you have gained sufficient experience and client base, you are free to start a business yourself.
Finally, most barber shop schools either offer or help their graduates with employment. So, it is worth considering them. However, always remember the barbering code of honor. Never poach the clients of your former employer and always respect them.
Online Barber Schools & Courses
Of course, many of us would like to skip the hair schools stage. But how possible is it? Well, theoretically, you can get barber license without school provided you are able to pass the exam yourself. Yet, attending hair schools makes it much easier and more feasible.
If the idea of leaving your house to visit hair salons school makes you cringe, we have good news for you: you can enroll in online barber school! Apart from studying from the comfort of your own home, it also allows you to speed up the educational process.
So that you could choose the barber school that is suitable for you, check out the laws, standards and specifications required to obtain the license. Also, browse for online hair schools and courses that are approved by these regulations, such as Philadelphia Barber School, for instance. It is also likely to find free barbering programs and schools or at least, pocket-friendly.
How To Get A Barber License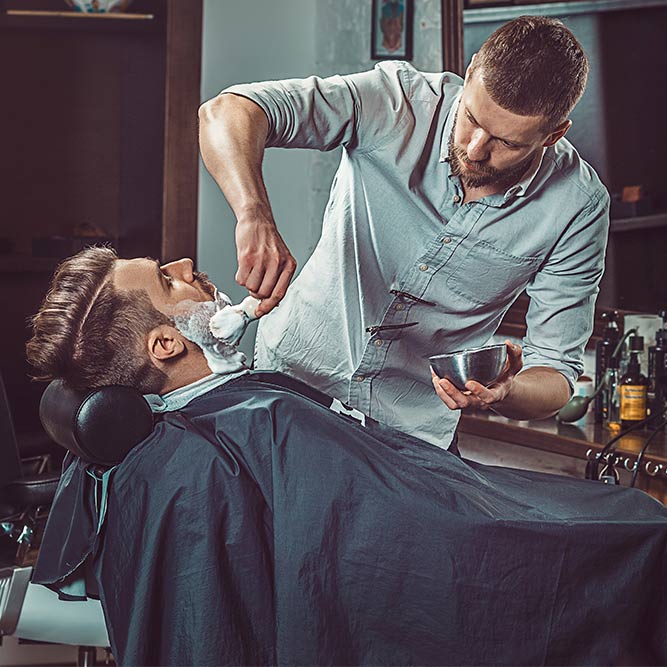 So, after you have graduated from the hair cutting school, it is time that you applied for a license. But what steps should you take? First, you need to take into account that the requirements for the barber license are different depending on the state. There is a Board of Barbering and Cosmetology, which while being quite similar, is individual for every state. Thus, review your state requirements for the position, which can include but are not limited to:
Get GED or high school certificate;
Complete authorized training program for barbers;
Pass barbering licensing exam.
How Much Does Barber School Cost?
Clearly, you will also want to know the barber school cost. While it is quite a wide question, let's try to narrow it down. How much is barber school depends on such factors as its location and reputation, program length as well as its type (online or offline).
That said, what is the answer to how much does it cost for barber school? Broadly speaking, the cost can be anywhere between $1,000 and $20,000 or even higher. As online tuition cost less, it is better to opt for it instead of cheap barber schools.
It also pays to mention that barbering programs can be offered by private technical schools and community colleges. Some of them also include fees and barbering book expanses in the cost of studying. Thus, when choosing your barbering school, you should take into account such factors as your demands, location and available funds.
Things To Look For In Your Barber School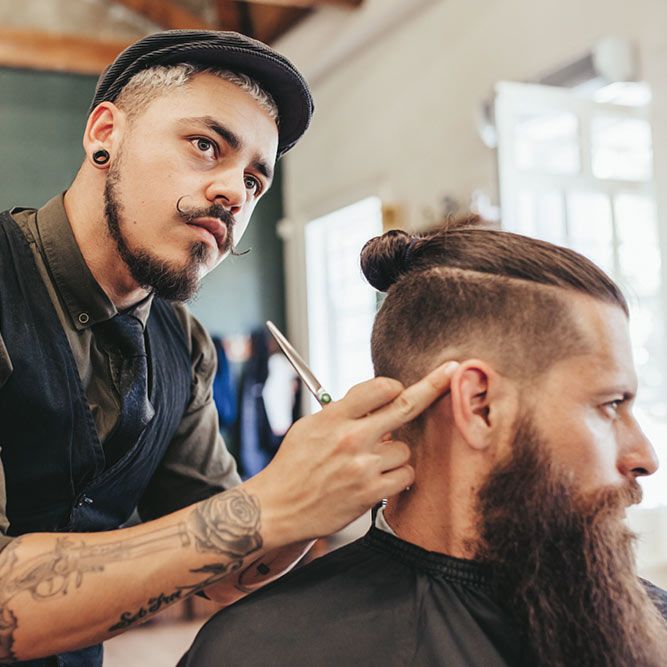 Before making the final decision on the barbering school you are going to attend, here are 8 essential things to take into consideration:
How much practice in addition to the theory the program involves.
The full range of classes the school offers to take.
How experienced and qualified the instructors are.
Whether there are programs for job placement or career center associations.
What business skills you are going to possess.
If the school is state-accredited.
What resources are going to be available to you.
The references from past graduates.
Becoming A Barber Or Hairdresser?
When choosing your career path, you can be faced with a choice – a hairdresser or a barber. Not to make the wrong decision, it is important to know the difference between the two. A hairdresser, or a hairstylist as it is now commonly called, cuts, shapes, styles, colors and takes care of the client's hair no matter their gender, while a barber works mainly with men. Thus, their services may also include beard grooming.
We are pretty sure that now you will not have any questions related to the choice of a barber school. Although it does require some things to consider, our guide will do the most job for you. Just remember to stick to our advice and you are guaranteed the best barbering tuition possible.
REFERENCES:
Prospective students who searched for Barber School Information on Becoming a Barber or Hairdresser found the articles, information, and resources on this page helpful. Source