To keep your natural hair healthy and strong, you should put quite a lot of effort into its maintenance. Simply applying some sort of multi-purpose hair product can't be considered proper care. It should consist of the right approach, tools and products. That's why we're sharing here the best hair care tips for black hair guys.
Brushing & Combing
You're trying to grow long natural black hair, but it seems not to move an inch. In addition, its frizziness just drives you crazy. None of the natural hair products can do anything to tame your kinky locks. If this isn't just your hair's worst nightmare but the stark realities of life then you must be doing something wrong. And, this something might start with brushing and combing. Remember, you shouldn't comb or brush your hair while it's wet because you risk damaging or even breaking it. Also, don't use a detangling hair brush, as it only adds excessive strain. Switch your natural hair brush or comb for detangling to an oil that does the same job much better.
Ultra Smooth Detangler Comb (Cricket)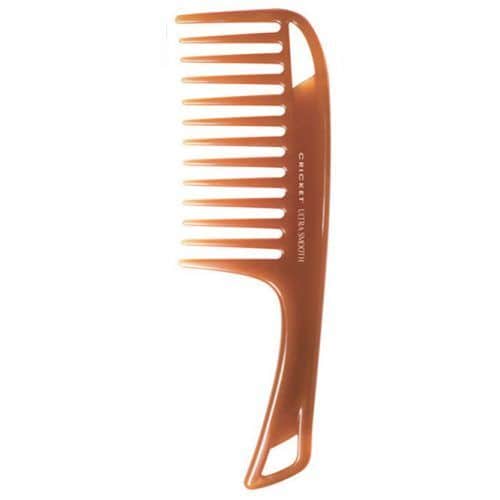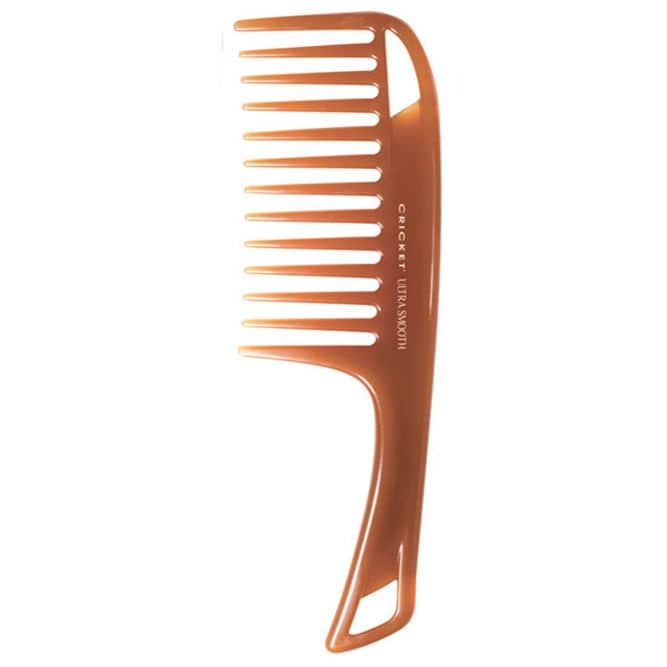 BUY on Amazon
The Detangler Comb is wonderful for detangling wet or dry hair. Especially effective on thick, kinky or long hair.
Salon Elite Hair Brush Black (Tangle Teezer)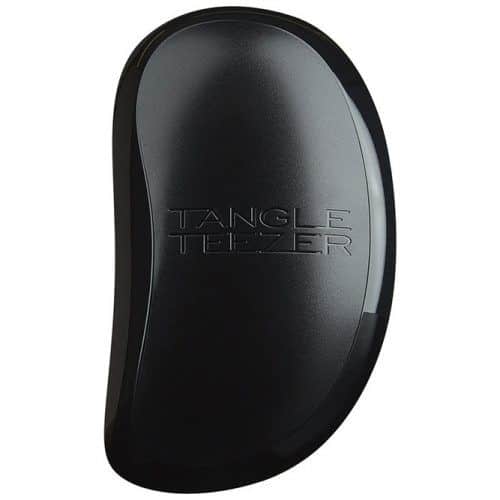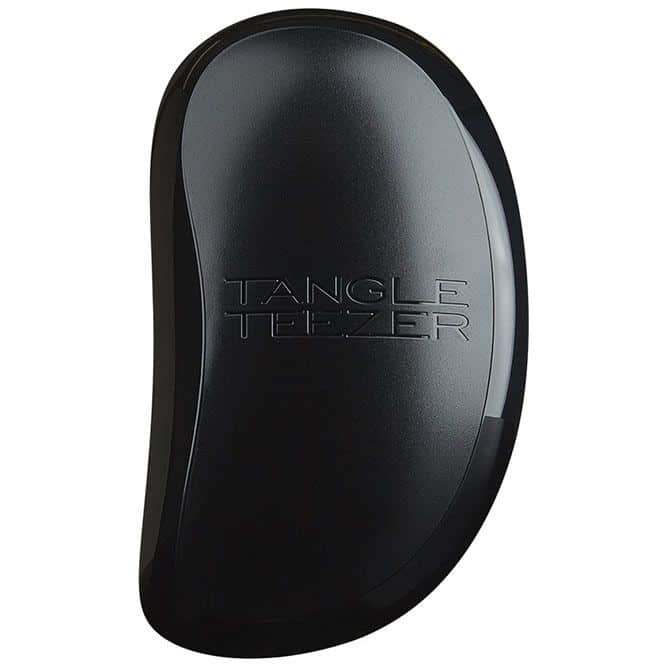 BUY on Amazon
Hair comb using for nourishes very dry to damaged hair. It is ideal for daily use.
Shampoo
The quality of your hair depends heavily on the condition of the scalp. If your head skin is flaky, you've probably dried it out with the best shampoo for men, either because you overuse it or because you employ the wrong one. Shampoo for black hair is no more than just a marketing ploy. You should always study the list of ingredients carefully. For high-quality natural hair care, your shampoo shouldn't contain sulfates, formaldehyde, propylene glycol or isopropyl alcohol because they make your scalp irritated and dry. It's always better to stick to the natural hair care products because they'll give your kinky locks exactly what they need.
Black Castor Oil Shampoo (Shea Moisture)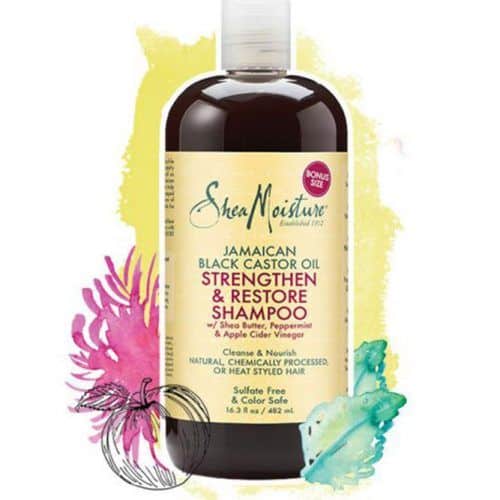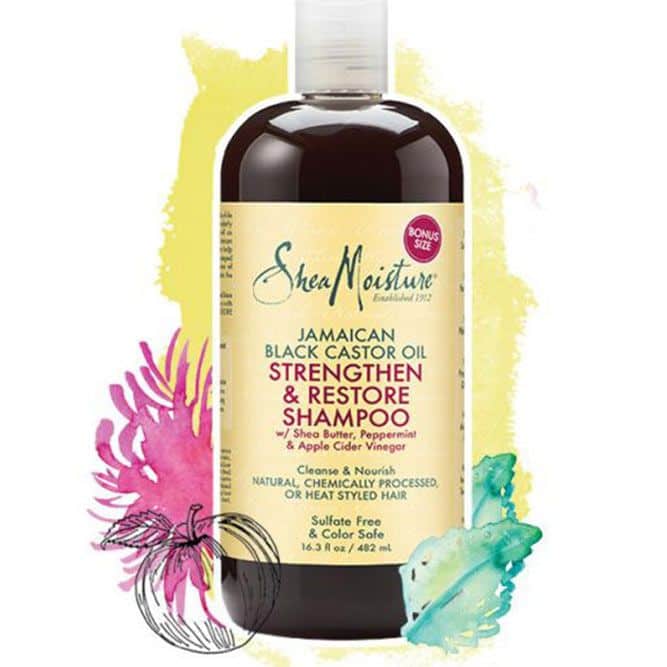 BUY on Amazon
Rice proteins used in this formulation help add volume to lip curls by thickening individual hair strands and smoothening frizzy curls. An all-natural hair cleanser that gently washes daily accumulation of dirt and grime without stripping hair of its natural oils.
Curl Clarity Shampoo (As I Am)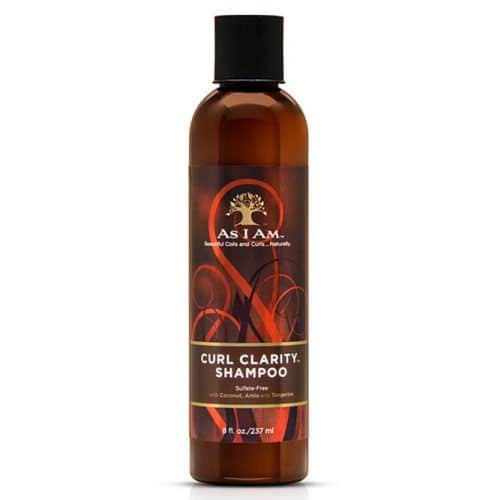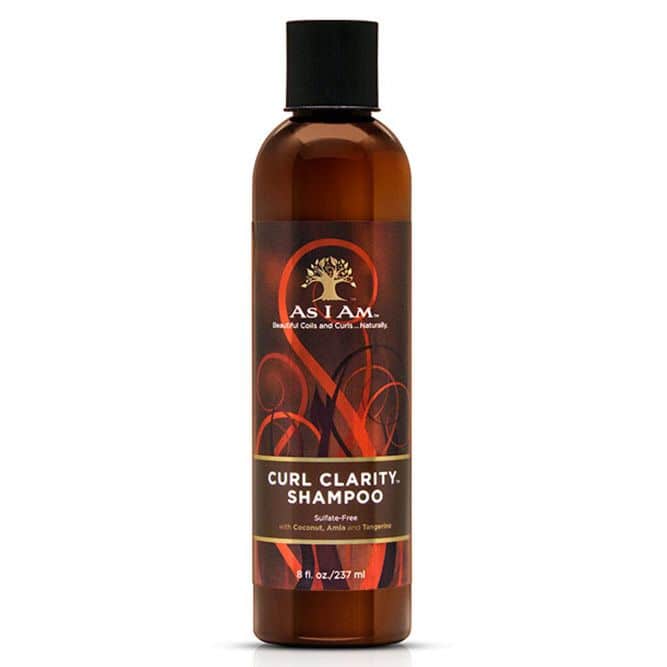 BUY on Amazon
Gently removes product build up and environmental impurities from the hair and scalp. Leaves behind moisture, preventing hair from becoming dried out, roughlooking and unmanageable.
Shea Butter For Natural Hair Shampoo (Cantu)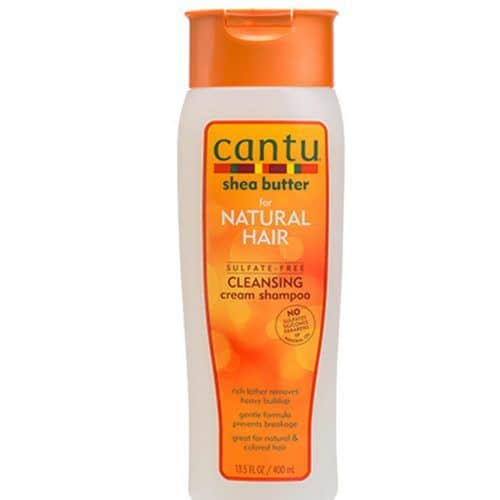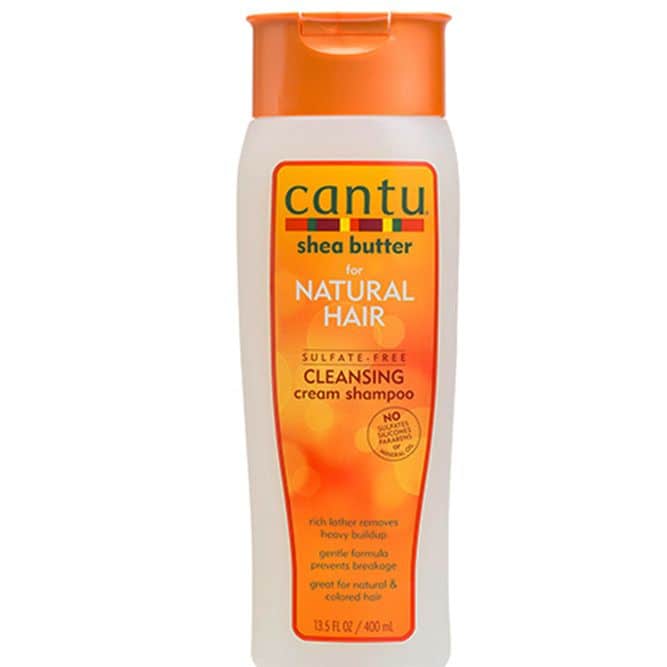 BUY on Amazon
Sulfate-free cleansing shampoo gently cleanses and moisturizes helping to reduce breakage during shampooing. Creates a rich lather and removes heavy buildup.
Daily Moisture
In order to prevent the head skin from drying, hair care for men should also include regular moisturizing. Although there is a myriad of hydrating black hair products, you should opt for natural ingredients as much as possible. When applying the product, don't massage it directly into your head skin. First, rub it into the fingers and palms and only then distribute thoroughly across the scalp. To look after your black curly hair, use almond seed, olive or coconut oil. Note, however, that oils tend to clog the pores, thus don't overuse them.
Jamaican Black Castor Oil Restore Treatment (SheaMoisture)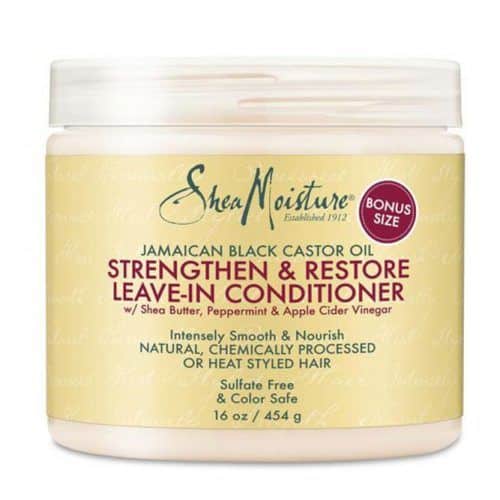 BUY on Amazon
Black Castor Oil nourishes the scalp and restores damaged dry hair. The combination of certified organic raw shea butter, black castor oil and ingredients like peppermint invigorate the scalp.
Organic Moroccan Argan Oil (Us Organic)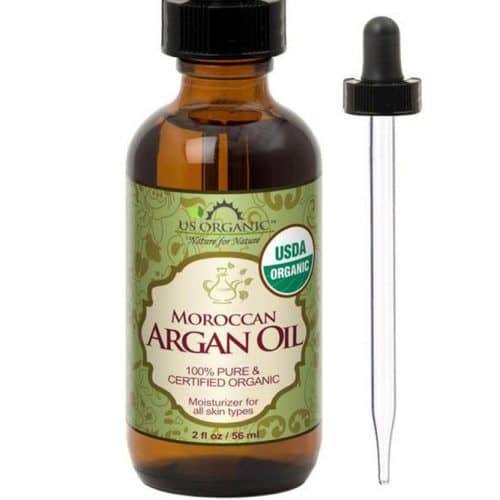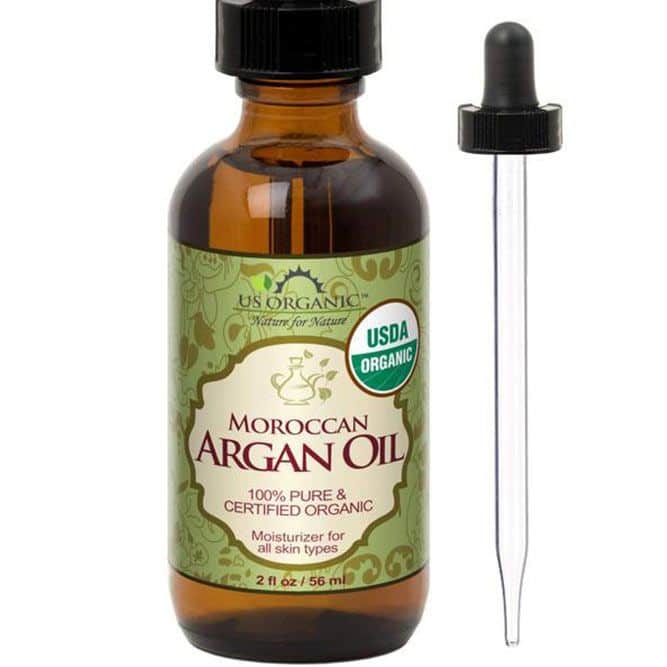 BUY on Amazon
Only one ingredient 100% ideal for dry, damaged and wrinkled hair, improve skin and hair elasticity and supports cell regeneration, for dry skin, hair, face.
Hydration Elation Intensive Conditioner (As I Am)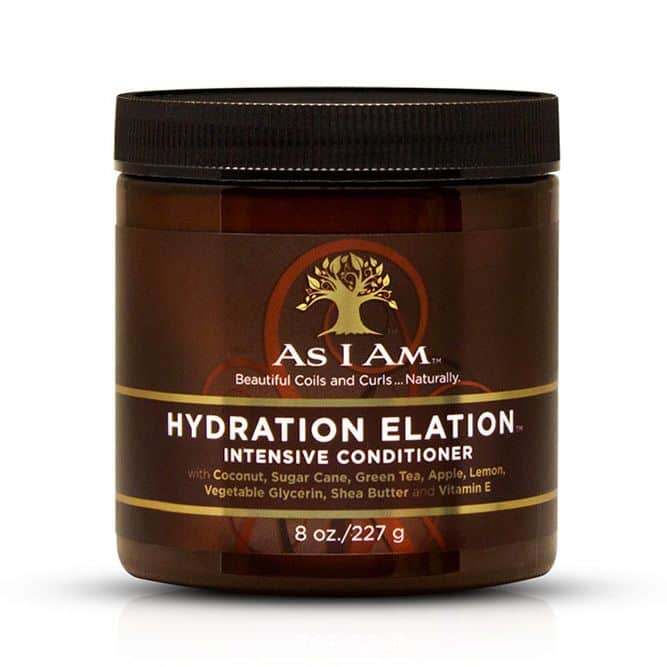 BUY on Amazon
Moisturizes deep within the hair shaft. Smooths and aligns cuticle layers. Strengthens weak areas and repairs split ends.
Styling Products
Styling products also play an integral part in making your curly black hair shiny and healthy. Forget about a pomade, gel and wax, as they tend to build up on your scalp. Also, keep away from any product based on alcohol or petroleum. Instead, go with such black hair care products as a dry oil or hairspray that doesn't contain alcohol.
Coconut Curling Cream (Cantu)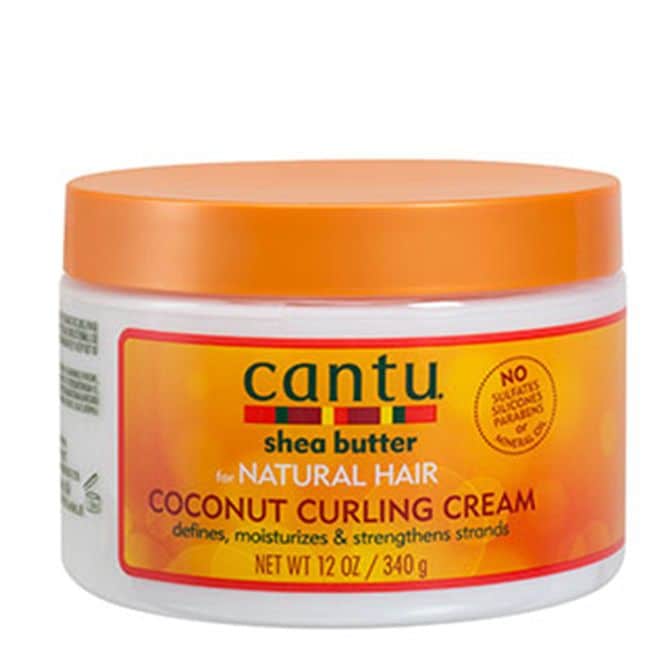 BUY on Amazon
Moisturizes and strengthens strands with pure Shea butter to define curls without weighing them down. Defines, conditions and adds manageability revealing soft, elongated curls.
Forming Cream (American Crew)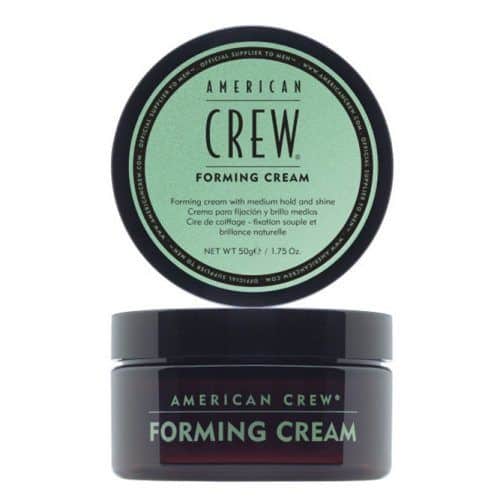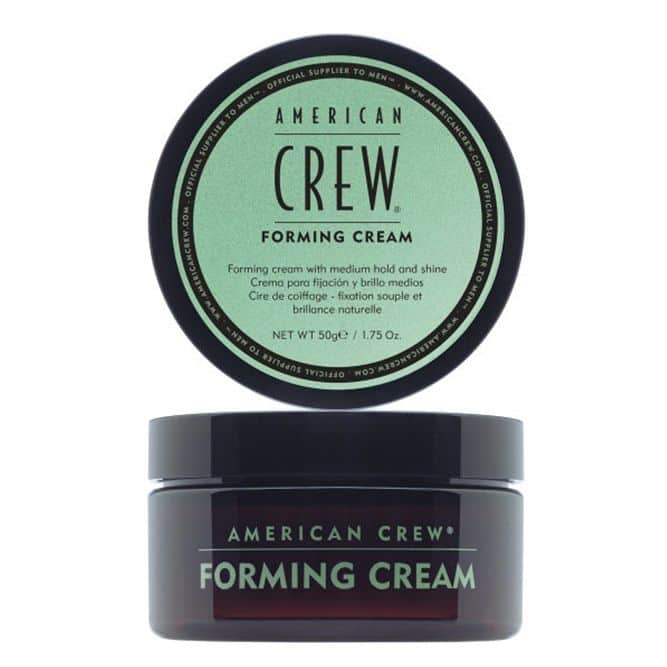 BUY on Amazon
Style any hair type, texture, or length with this versatile cream. Provides medium control with pliable hold and natural shine. Hydrates and conditions while locking in style for all day good looks.
Men BLACK GOLD REVENGE Molding Paste (Na.Kar)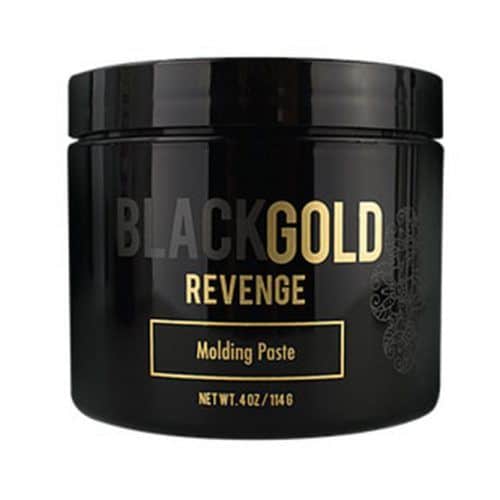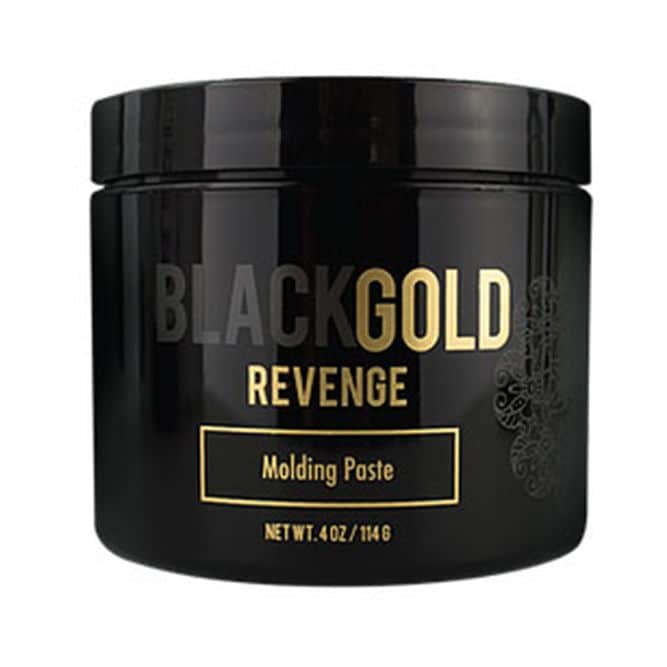 BUY on Amazon
Black Gold Revenge has a natural finish that is really trending among men! It works well on short, medium, and some longer hair molding styles, and has a professional and high quality look that will have you looking good at every type of occasion.
Ingrown Hairs & Razor Bumps
One of the most common problems black guys face after shaving is razor bumps and ingrown hairs. You may mistakenly think that the easiest way to tackle this problem is to quit shaving or at least reduce its frequency. However, it is not the only way out. First, you need to opt for a razor with a single blade or trim your hair with clippers. Also, take care to hydrate your skin regularly and always shave with the grain. Finally, avoid products that contain alcohol and acids. Switch them to those rich in oils and vitamins.
Dandruff & Your Scalp
One of the telltale signs that your scalp is dry is dandruff. Apart from an unpleasant look, it also impedes achieving a hairstyle with waves. This issue can be caused by excessive washing, which removes your natural oils, or, on the contrary, by insufficient washing. To get perfect waves, keep the scalp hydrated yet do not overuse the moisturizer or grease if you do not want your pores to get clogged, which results in acne.
Choose Your Look
When you manage to grow long, healthy and strong afro hair, be sure to pick your signature hairstyle. Whether it's going to be a curly afro, crew cut or frohawk is totally up to you. Consider though such conditions as your face shape and individual style as well as the time you're willing to spend on the maintenance and upkeep. Meanwhile, we've prepared a collection of the best black men hairstyles to give you a dose of inspiration.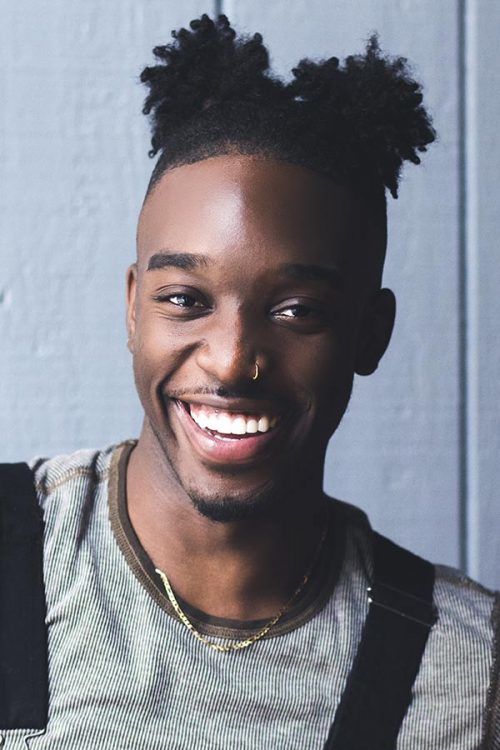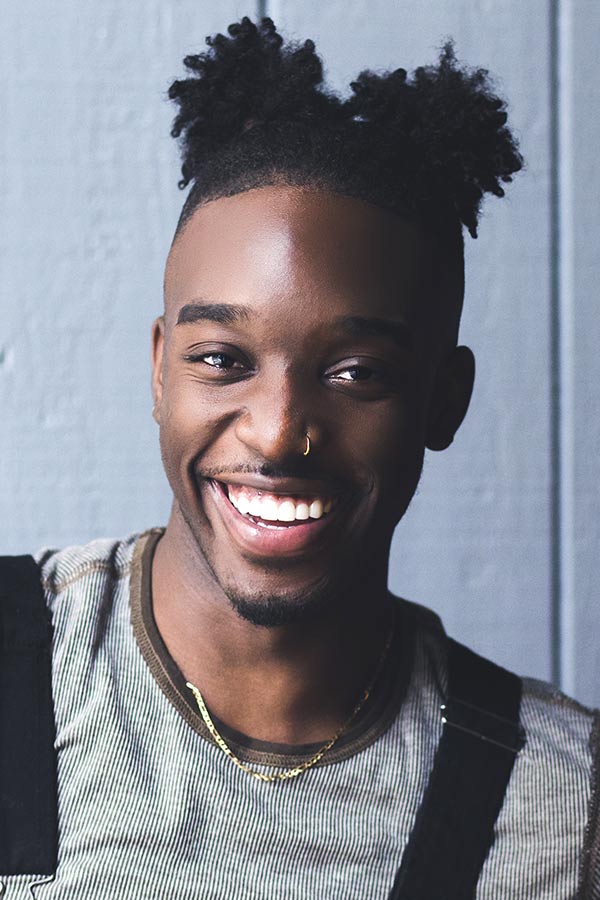 Source: Luna Vandoorne/Shutterstock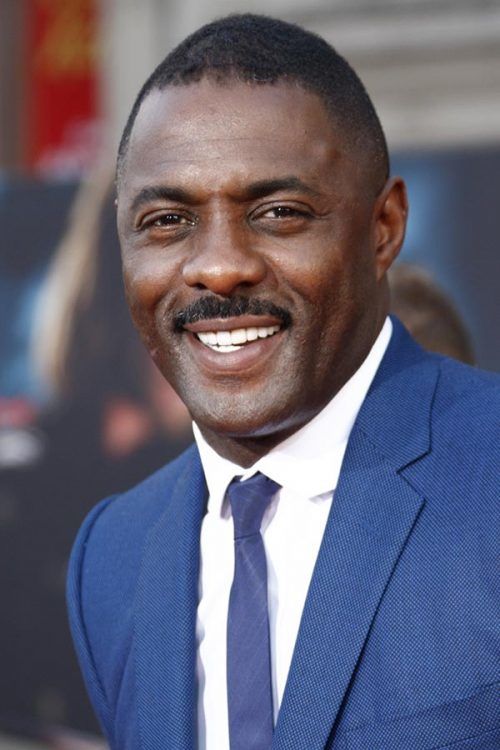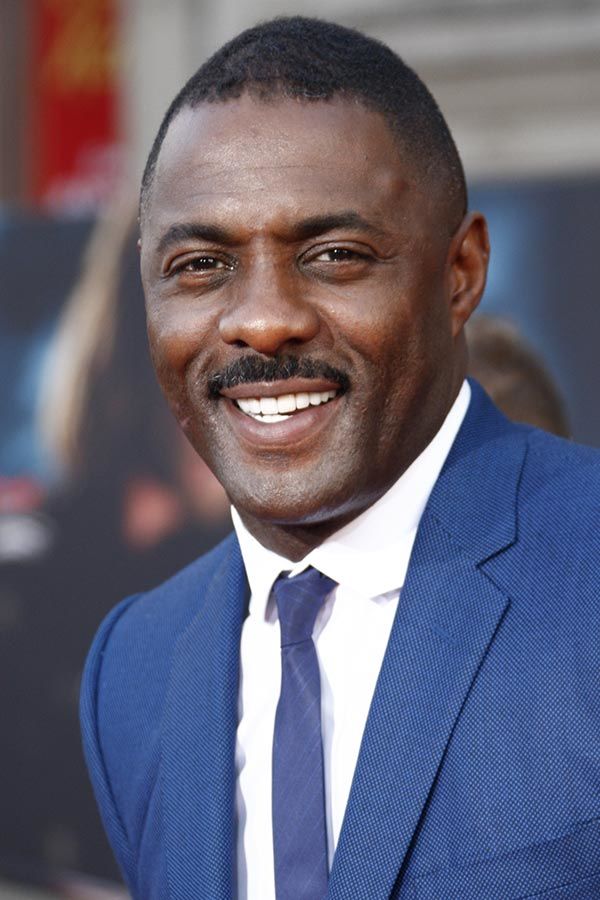 Source: Joe Seer/Shutterstock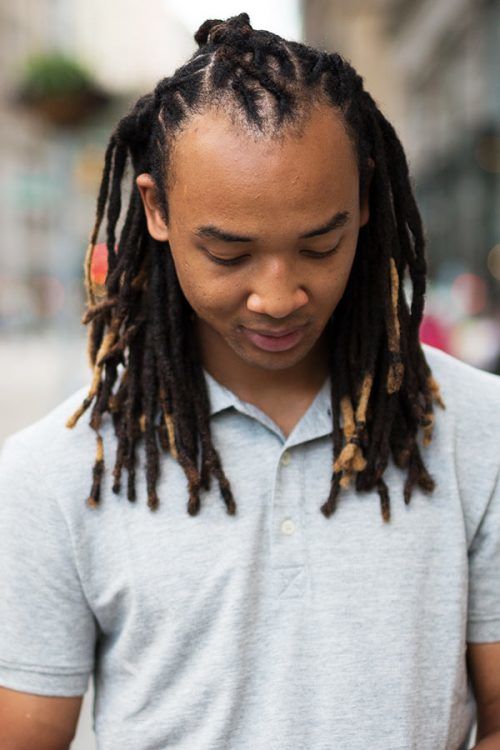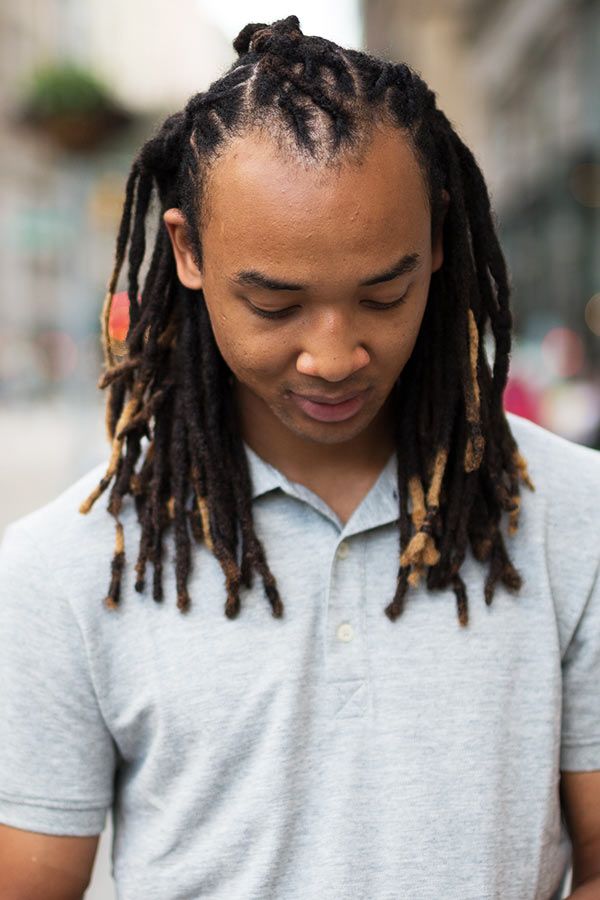 Source: blvdone/Shutterstock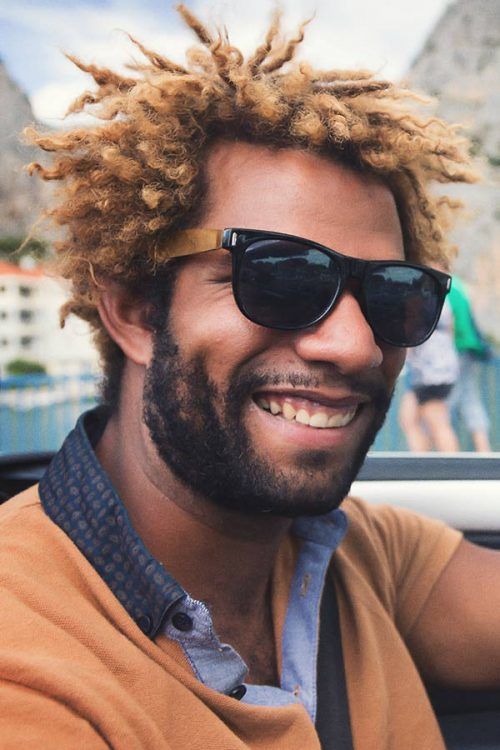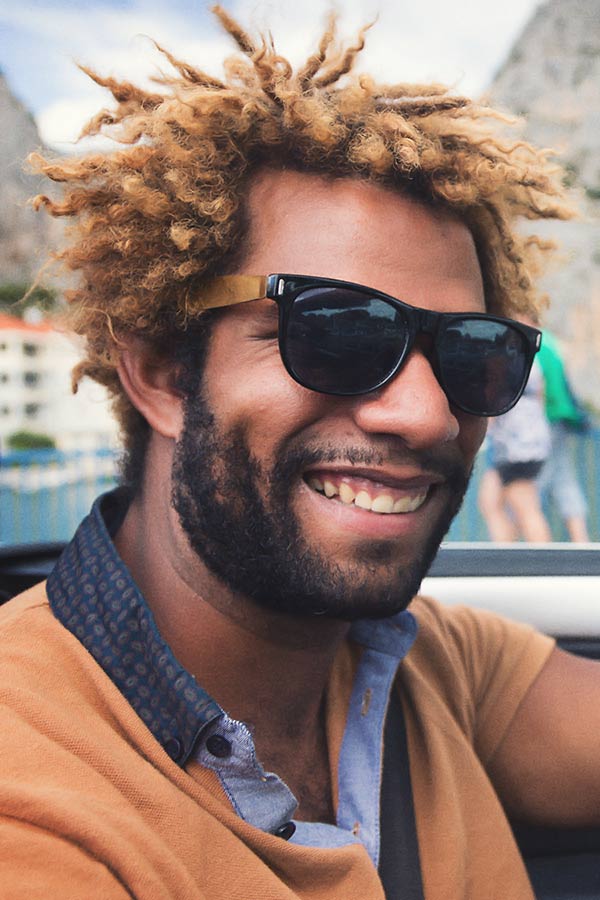 Source: paul prescott/Shutterstock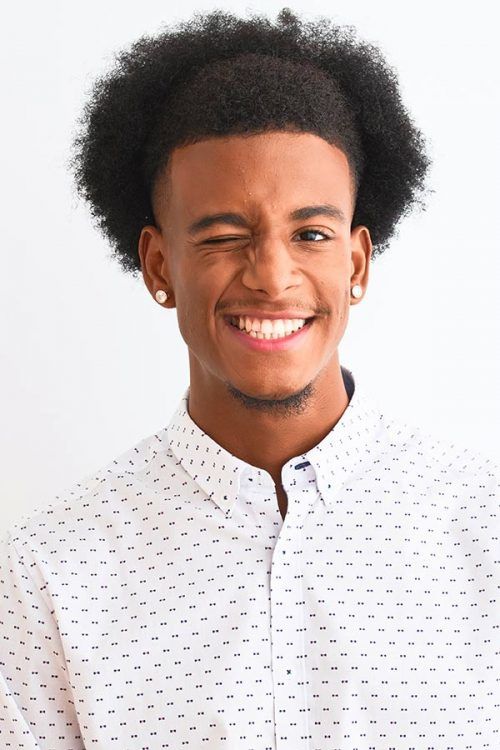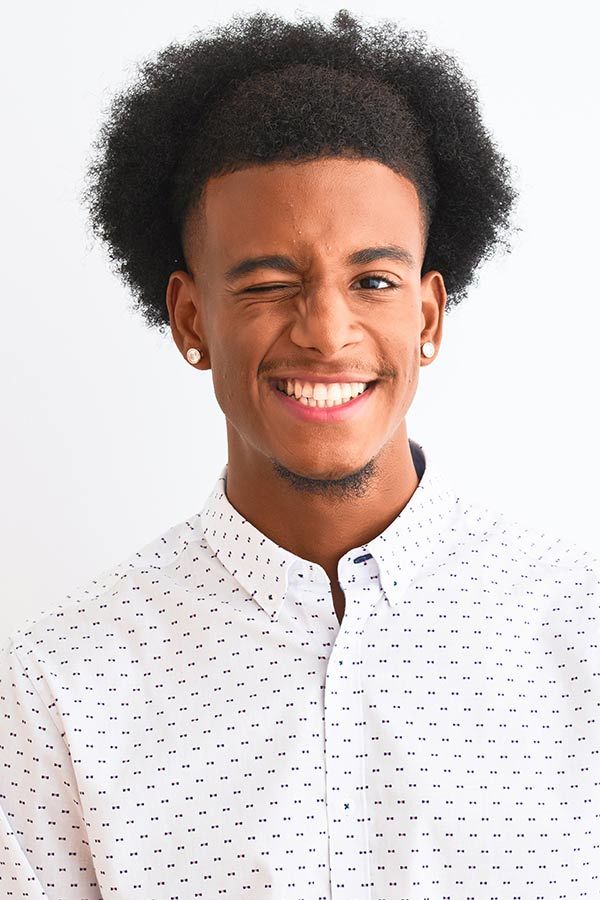 Source: Aaron Amat/Shutterstock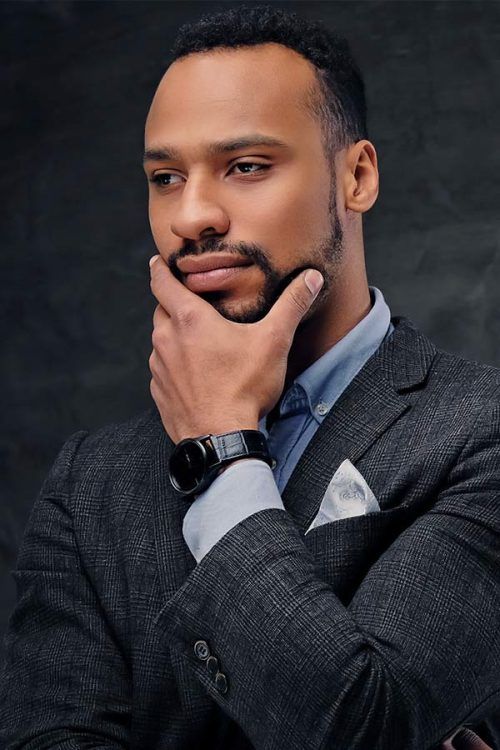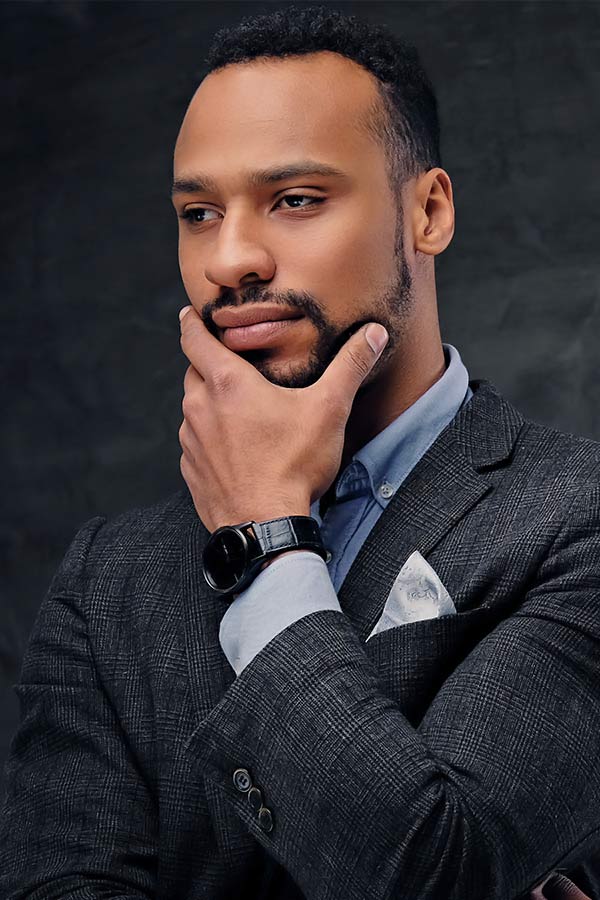 Source: FXQuadro/Shutterstock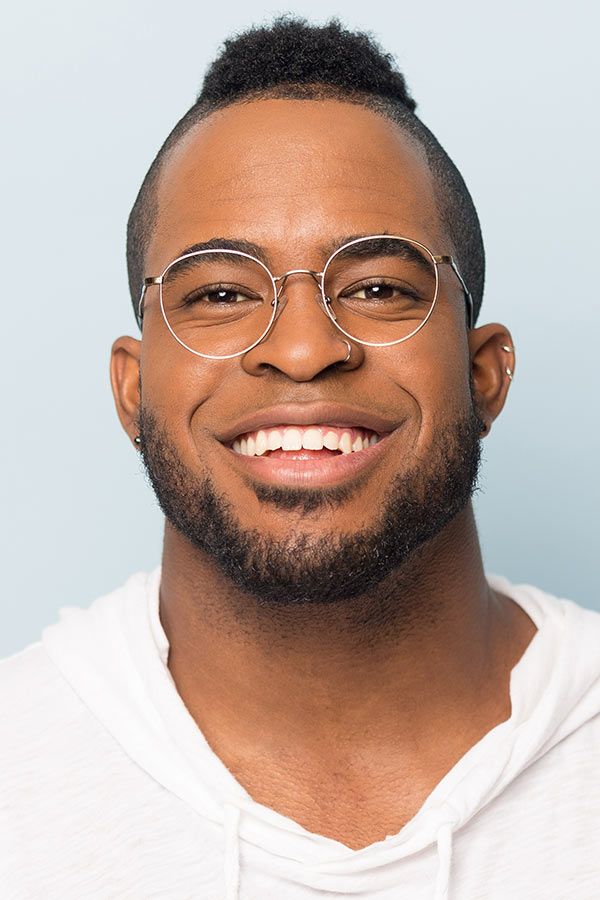 Source: fizkes/Shutterstock
Black natural hair sometimes causes quite a lot of trouble. It can be frizzy, unkempt and difficult to tame. However, if you follow our viable hair care tips, nobody will ever know about any of these issues because your hair will look flawless.
FAQs
What's good for black men's hair?
Black men's hair will benefit from proper hair care. So, make sure to stock up on the products specially made for your hair type. In your kit, you should have a cowash, a shampoo for kinky hair, a strengthening hair mask, a hair relaxer and softener, a scalp treatment and a hair oil.
How often should a black man wash his hair?
Keep in mind that black hair does not require frequent washing – once or twice weekly would be more than enough. But make sure to use a high quality hair shampoo. This guarantees that your locks remain clean but not dry. Also, to keep your hair moisturized, apply a hair conditioner every day. However, you can adjust your hair washing routine depending on how tight the curls are.
How do black people keep their hair healthy?
To ensure their hair remains healthy, black people should stick to these tips:
1. Shampoo your natural hair every week or two to stop buildup from accumulating in your hair.
2. Apply a hair conditioner to the hair ends with every wash.
3. Moisturize your hair with a hot oil procedure every 2-4 weeks.
4. Apply a heat protectant prior to using heat tools.
5. Do not overuse hair relaxers, entrusting the procedure to a pro.
6. Press your locks only with a ceramic hair iron or comb.
7. Do not do overly tight cornrows or braids.
What shampoo is best for black hair?
The best shampoos for black hair are considered the following:
– OGX Hydrating Tea Tree Mint Shampoo;
– Maple Holistics Degrease Moisture Control Shampoo;
– Cantu Sulfate Free Cleansing Cream Shampoo;
– Shea Moisture Strengthen and Restore Shampoo;
– Carol's Daughter Moisture and Shine Shampoo.
Was this article helpful?