Get A Stylish Beard Fade In A Blink Of An Eye
If you are looking for a trendy option to upgrade your facial hair style, then a beard fade is your sure way to go. It creates a smooth blended effect on your face for a softer and neater looking beard. There is a bazillion of beard fades though. So, you will not be limited in your choice. Check out our guide if you want to learn how to create a facial hair fade yourself.
What Do You Call A Beard Fade?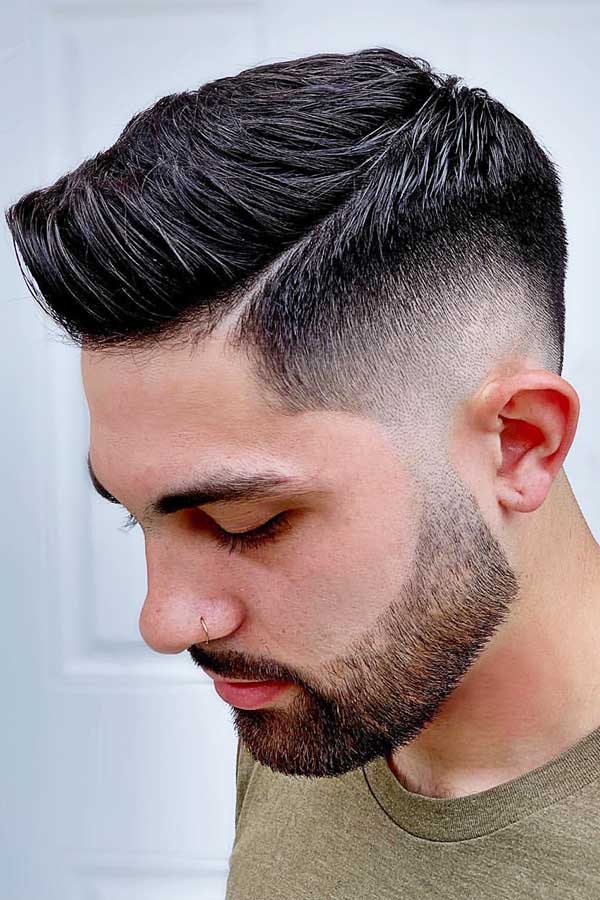 Source: @alexthegreatvivar via Instagram
So, what is a fade beard? If you know what a fade is, then it will not take you much effort to get an idea of a faded beard. This is a kind of a facial hair style when your beard is trimmed in altering lengths with the gradual transition from the shortest near the cheeks to the longest around the jawline.
Will A Faded Beard Work For Me?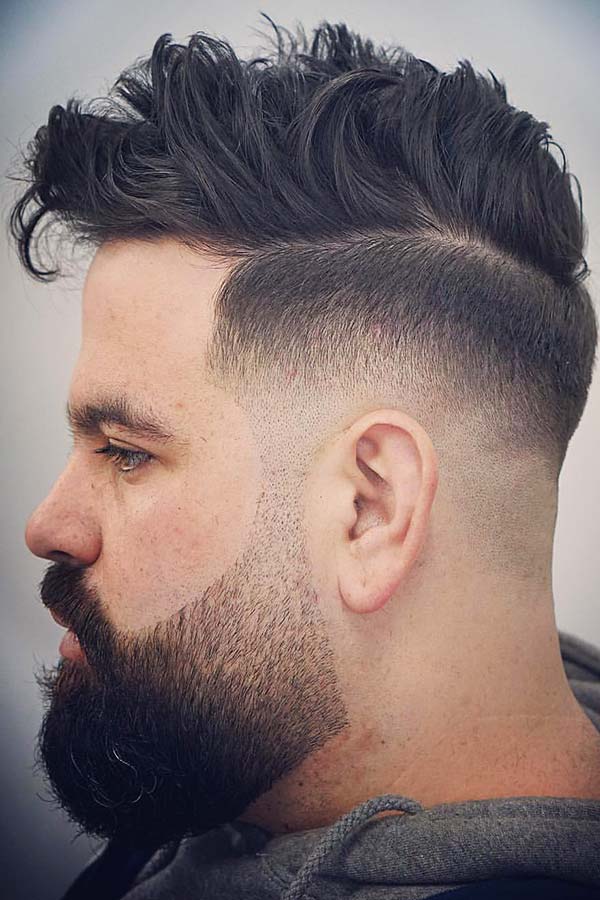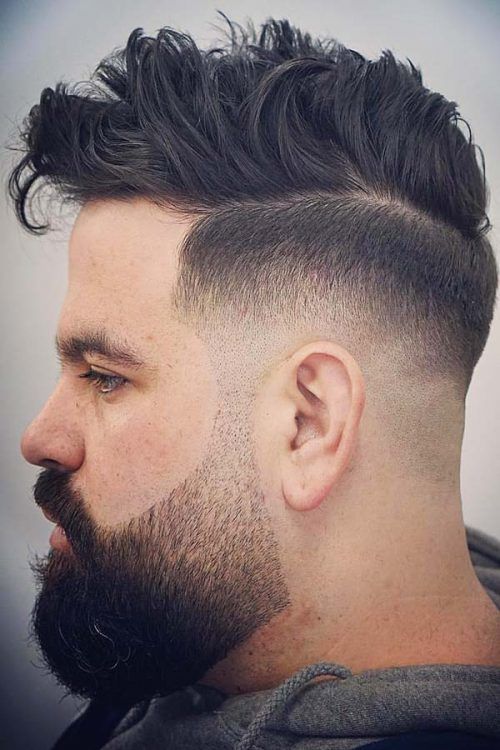 Source: @mikes_custom_kuts via Instagram
You might shy away from a faded beard for good reason. Although it has a number of benefits, it is obviously not for everyone. It is not only about how to style your beard but also about its maintenance. Thus, if you are not ready to devote it enough attention, you might want to try something else. Furthermore, you may be determined enough to get faded on your beard. However, your facial hair pattern may be inconsistent, thus resulting in a patchy beard, which is apparently impossible to transform into a decent fade.
Will I Be Able To Do It At Home?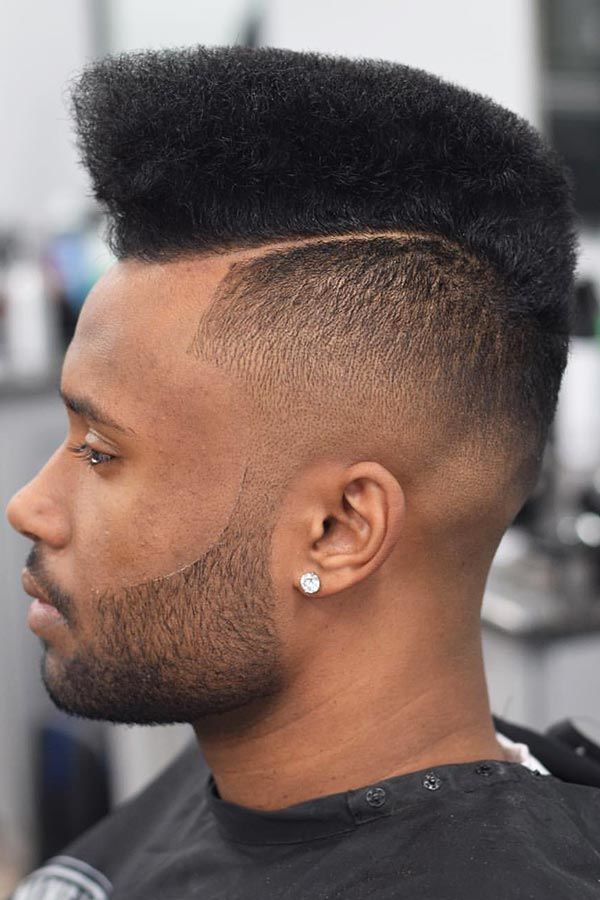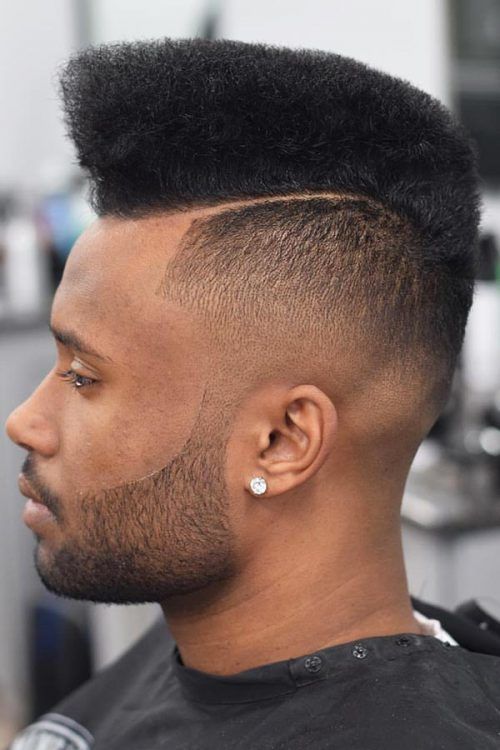 Source: @mikes_custom_kuts via Instagram
If you know how to fade, then most likely you will easily learn how to give yourself a fade, as the procedure is pretty much the same. If not, then first and foremost, you need to stock up on several special tools, namely a beard comb, a razor and an adjustable trimmer or clippers. Also, the technology matters. Luckily, we have explained it to you further.
Learn How To Fade Your Beard Like A Pro
So, how do you trim a faded beard? Start with washing it first with a beard shampoo so that it would be fresh and clean. Then, proceed with a beard oil to hydrate it and brush your facial hair out to eliminate any tangles. Take the clippers or trimmer without grade and outline the outer edge of your beard around the neck, which should go in parallel with your jaw. Next, attach grade size two, which is 6 mm, and run the clippers downward from the ears to the chin. This will remove any extra fuzz.
Now it is time to answer the burning question, how do you trim a faded beard? With no grade, trim about 1 cm of hair around the ears. Repeat this step below and above the previous section with grade size 1, which is 3 mm. With the blades open to 1.5, which is 4.5 mm, create a smooth transition between sections trimmed with 1 and 2 grades. With no guard and blades open to 0.5, which is 1.5 mm, create a smooth transition between sections trimmed with 0 and 1 grades. Finally, clean up the edges with a razor.
The Best Beard Fade Styles For Men
Now that you know how to fade your own hair on your face, it is time to choose a trendy and flattering beard style. Luckily, there is a myriad of faded beard styles out there. Just pick the one that resonates with you most.
Long Faded Beard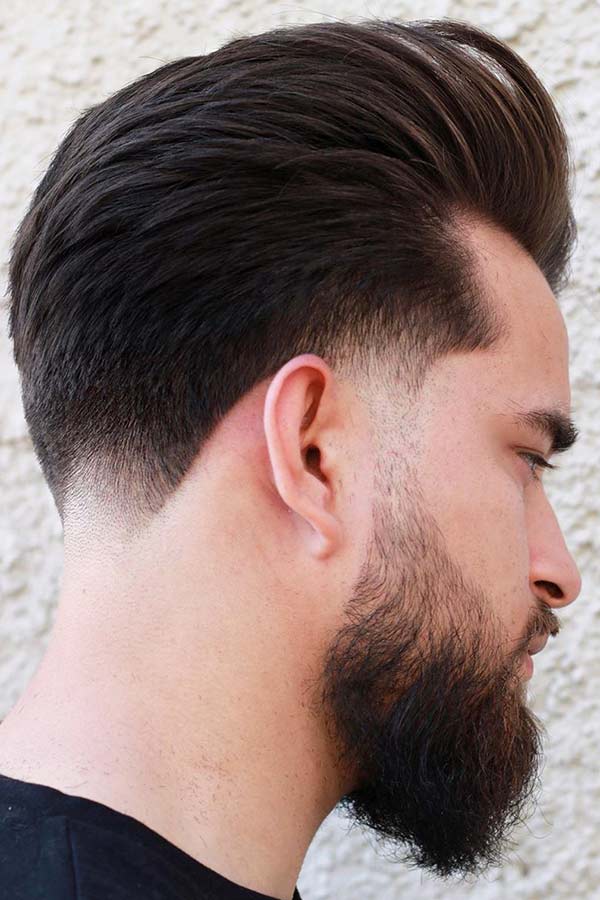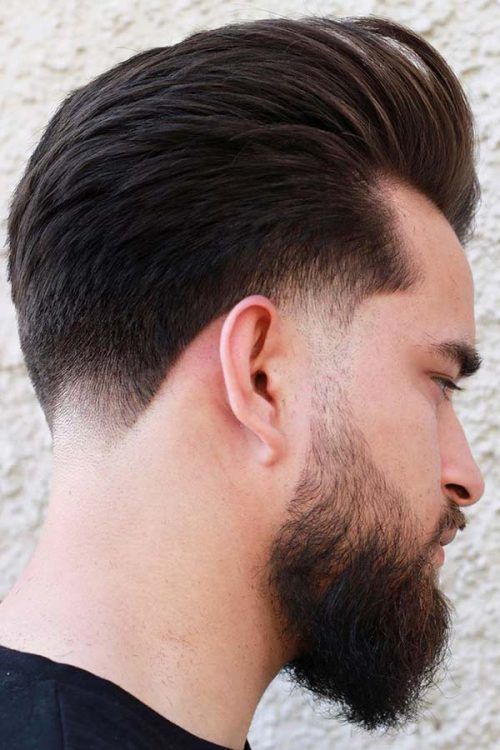 Source: @hayden_cassidy via Instagram
Knowing how to fade a beard gives you plenty of benefits, as you no longer need to deny yourself the pleasure of wearing a long beard without looking shaggy. To achieve the best result in shaping a beard, the faded beard should blend with your hair. As for the length of the beard itself, it is totally up to you.
Mid-Length Faded Beard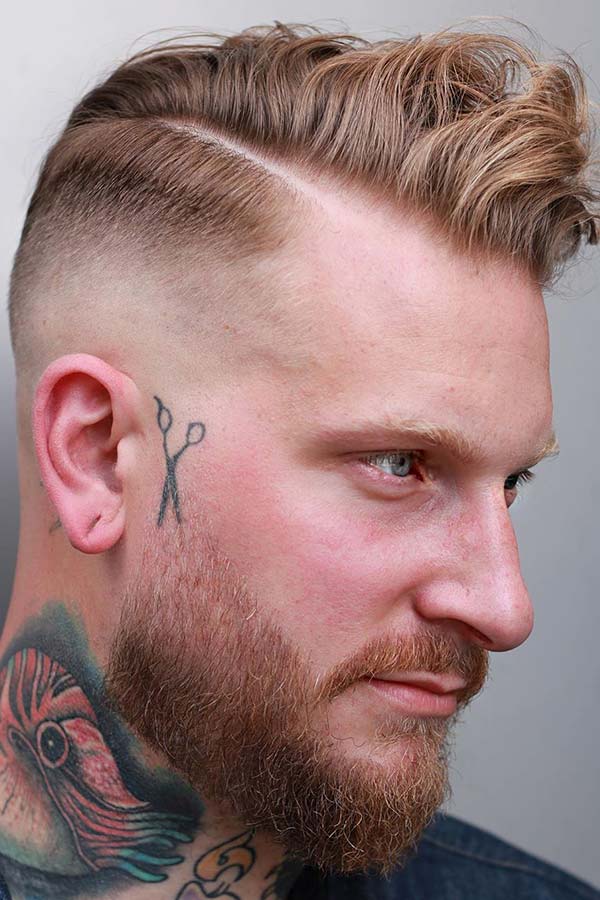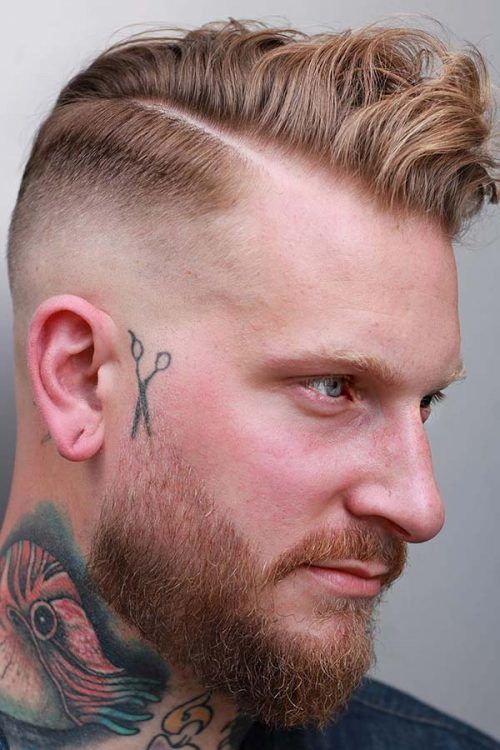 Source: @hayden_cassidy via Instagram
If you still hesitate how to do a fade, high or low, we recommend opting for the golden mean – a middle one. This beard style will look moderate yet fashionable, thus allowing you to sport it both to formal and casual events. Another great thing about this look is that it works perfectly for almost any hairstyle.
Short Faded Beard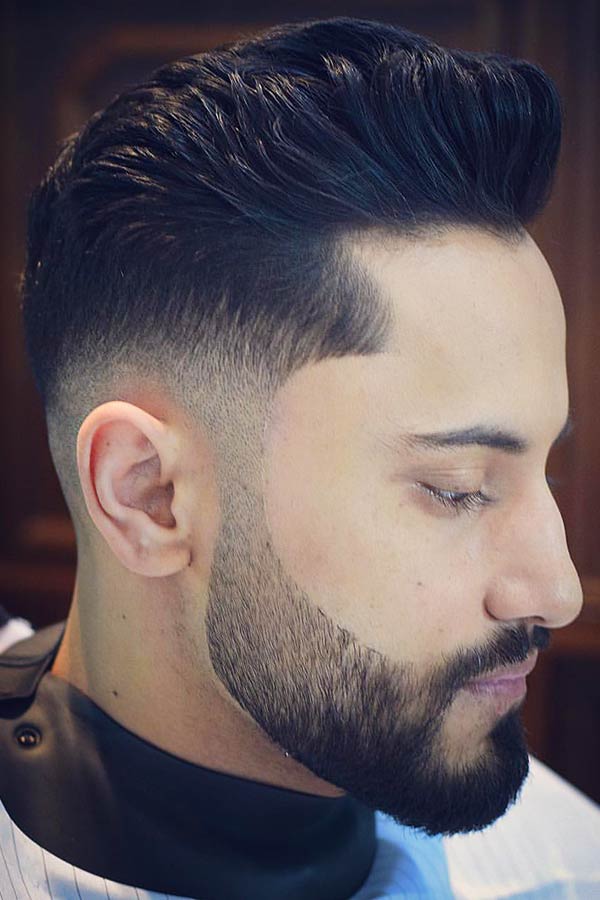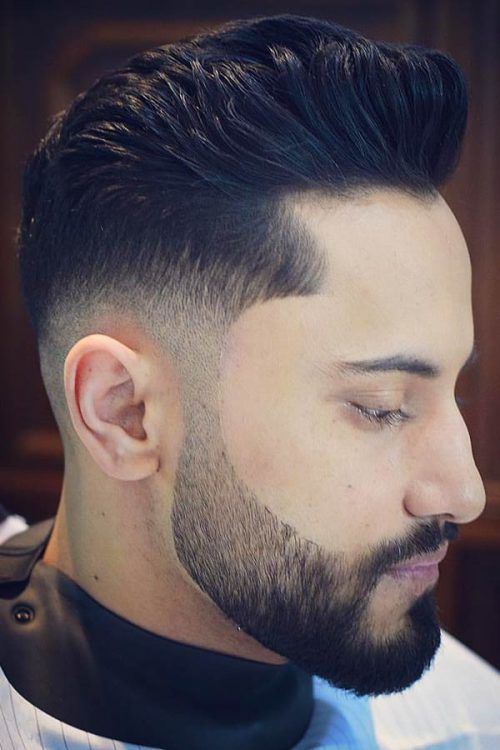 Source: @mikes_custom_kuts via Instagram
If you are not really into long beard styles, you can still pull off a beard fade. Instead, because of a minor difference in length between the hair on the cheeks and jawline, this type of a facial hair fade looks smoother and better blended than others. If you are wondering how to fade a beard for the ultimately gradual transition, just connect it to the faded hair on the head.
As you can tell, the modern grooming world offers you a great deal of trendy beard fade types to match any taste and preferences. They range in length, style and ambiance they suit. Hopefully, we have provided you with enough information and inspiration to pull off a faded beard yourself.