Nobody but you knows how important it is to choose the best beard trimmer in order to keep your luxuriant facial hair clean and dapper. Without this lifesaving tool, plenty of men have had all their effort to pull off a trendy beard style wasted. You don't want to be among them, right? So that it won't happen, we've compiled a handy guide that covers all the aspects you need to take into consideration when choosing the best trimmer for your beard. If you follow it, you'll never have to experience that sinking beard-mess feeling again.
What Is The Best Beard Trimmer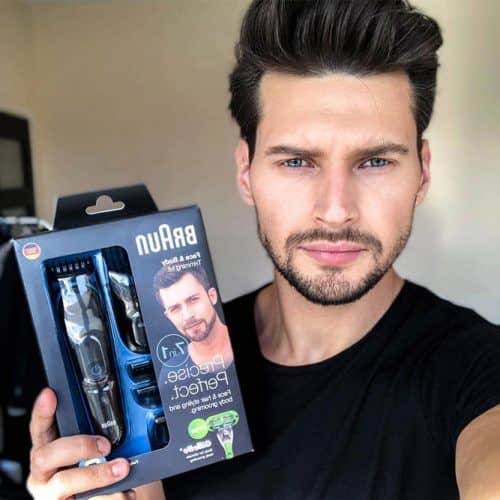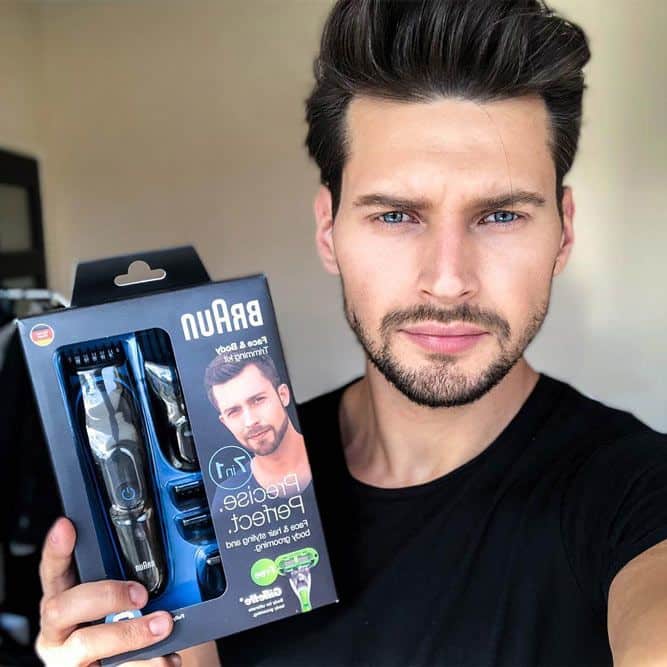 Source: @kamilnizinski via Instagram
The truth is there's no such a thing as the best beard trimmer. Well, at least in general terms. What's good for you may be the worst experience ever for everyone else. Thus, finding the best trimmer depends on various factors, most of which are very individual.
Before we begin, let's just eliminate any possible confusion. A trimmer and a hair clipper aren't the same thing. Although they look seemingly alike, if you pay a closer attention to the length of the blades, you'll notice that a hair clipper has longer blades than a trimmer. This is because a clipper has to deal with longer and thicker hair compared to a trimmer.
Best Electric Beard Trimmers
So that you could find the perfect trimmer for your beard, which would fully meet your requirements, here are the top ten beard trimmer reviews.
Philips Norelco Trimmer Series 7200, Vacuum-Trimmer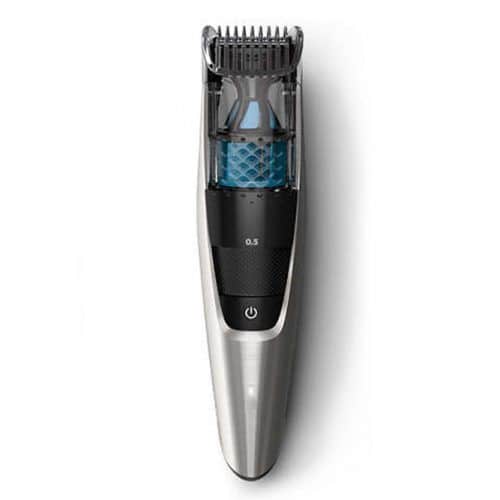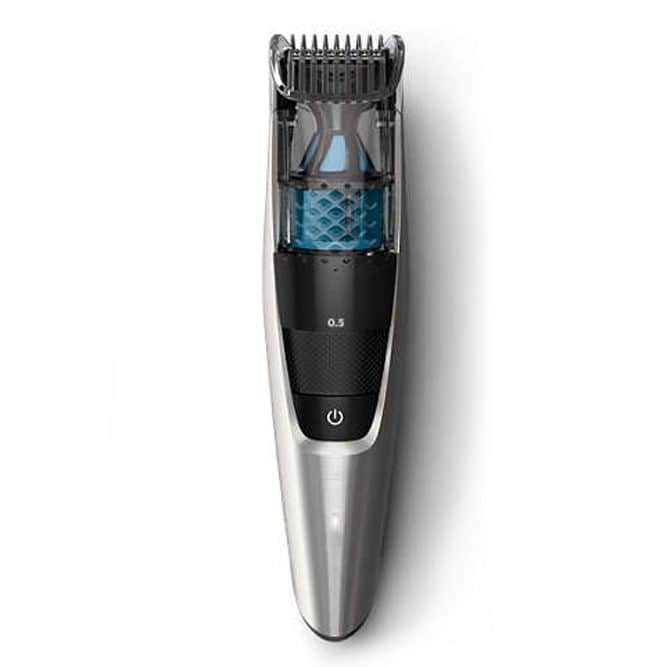 BUY on Amazon
Although we deny the existence of the best trimmer, Philips Norelco Beard Trimmer could possibly become the one. What makes it stand out from the rest trimmers is that it features the vacuum system, which lifts and catches up hairs. The steel blades are self-sharpening. They don't cause irritation because cut all hairs precisely at once. The zoom wheel allows setting the preferred length ranging between 0.5 mm and 10 mm with the increments of 0.5 mm.
Remington PG6025 All-In-1 Lithium Powered Grooming Kit, Trimmer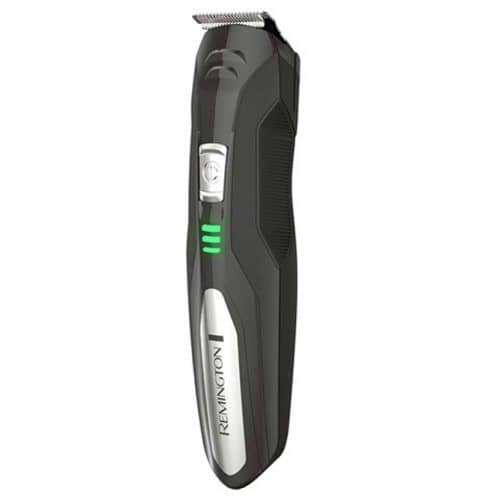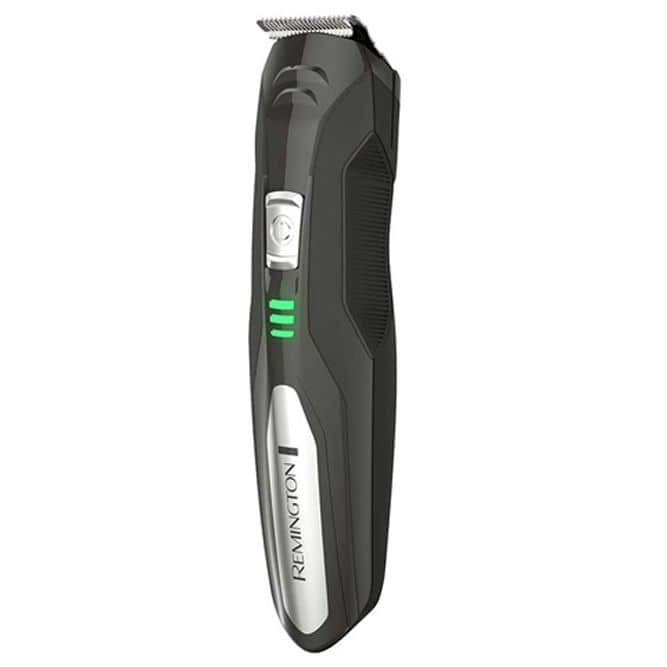 BUY on Amazon
Remington Beard Trimmer will surely allow you to create as short beard as you wish thanks to the abundance (fourteen, to be precise) of settings for any grooming manipulations. It also collects your trimmed hairs with the special protective head. This is the great pick for those guys who travel a lot, as it's cordless and comes with a storage pouch.
Wahl Clipper Stainless Steel Lithium Ion Plus Beard Trimmers for Men, Hair Clippers And Shavers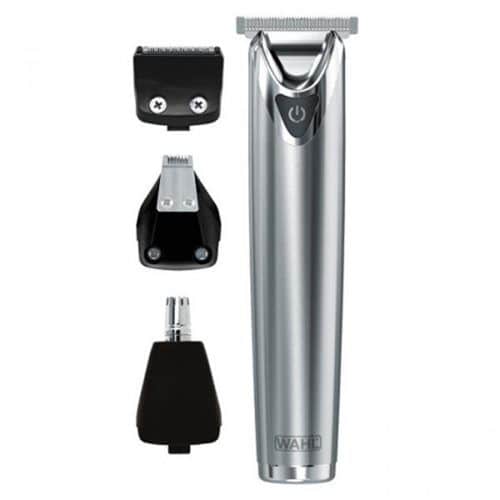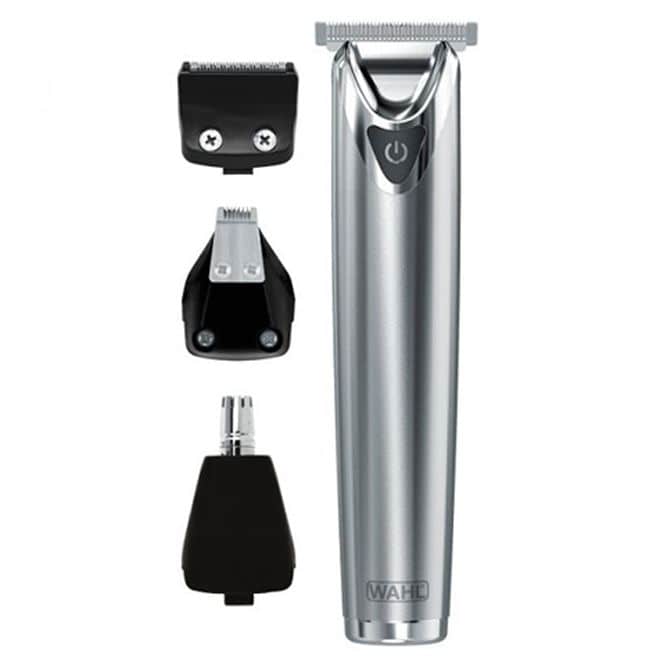 BUY on Amazon
This piece is totally worth your attention, as it's a truly professional trimmer. The self-sharpening blades provide you with a clean irritation-free trim. Wahl Beard Trimmer is also perfect for travelling, as it allows usage for 110v and 220v. It comes with four attachment heads that cover facial, head, ears, nose and body hair, thus providing broad versatility.
Panasonic Beard And Mustache Trimmer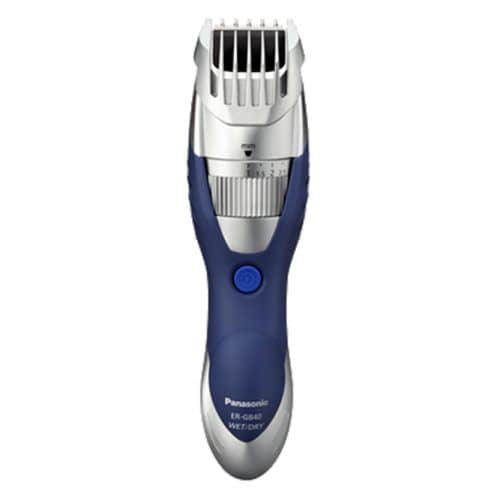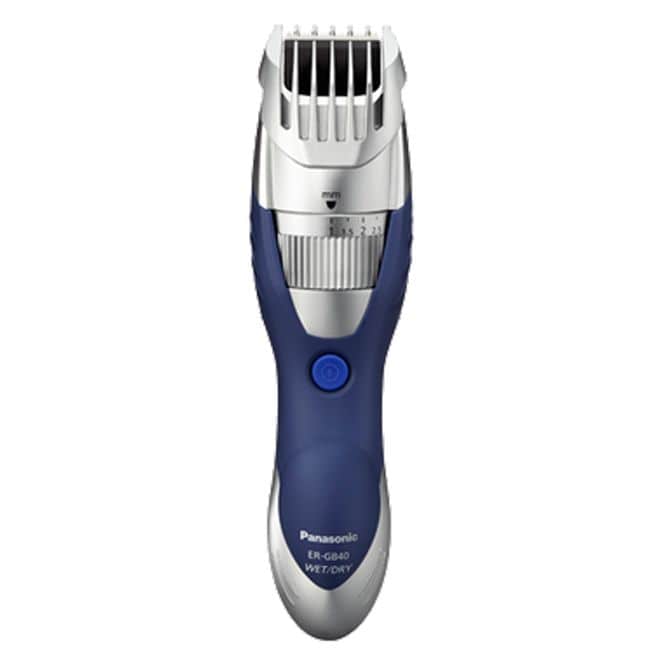 BUY on Amazon
This beast can easily become the best beard trimmer Amazon offers. It's equipped with ultra-sharp hypoallergenic blades angled at forty-five degrees. This Panasonic trimmer with its nineteen precision settings works also for your mustache and hair cutting. The grip is rubberized to provide you with comfortable and controllable trimming.
Philips Norelco OneBlade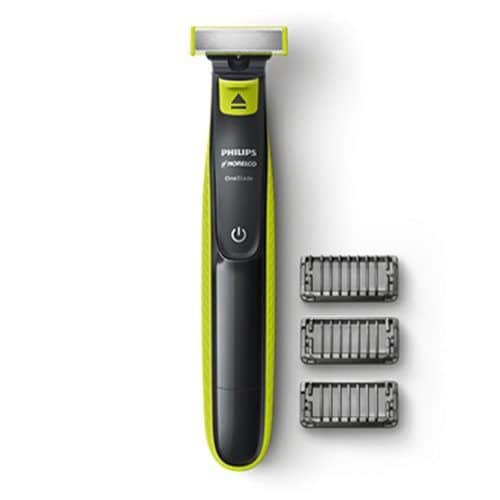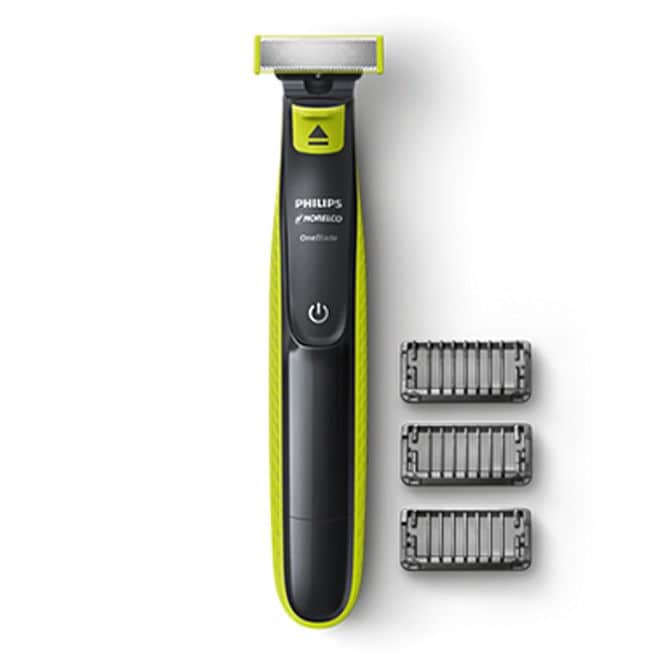 BUY on Amazon
Philips Norelco OneBlade isn't really a classic trimmer nor is it a simple razor. It's something in between. It allows shaving, trimming and edging different beard styles and lengths. Note though that the special OneBlade should be replaced every four months. Besides, before use, you should charge the tool 24 hours.
Philips Norelco Beard And Head Trimmer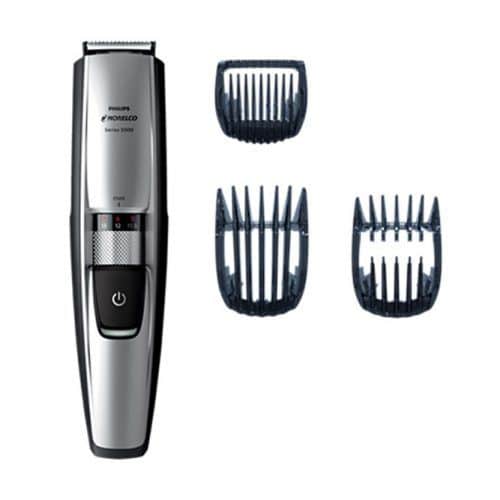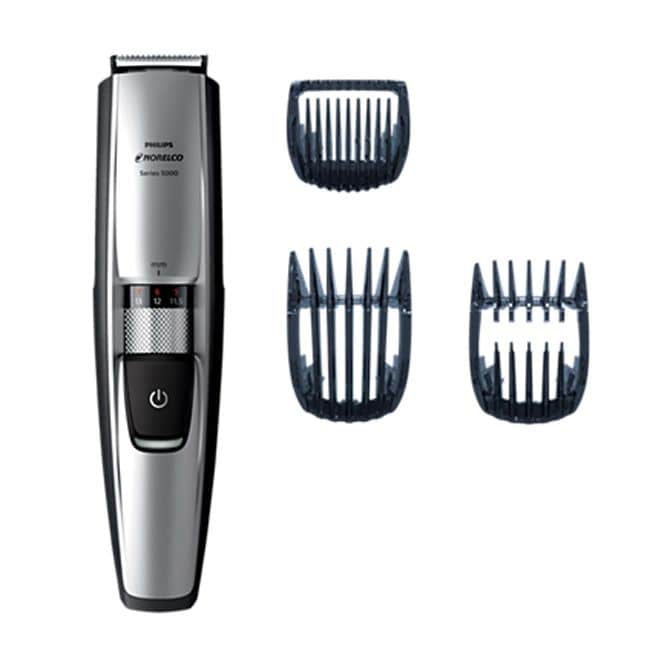 BUY on Amazon
In addition to a beard trim, Philips Norelco Beard & Head Trimmer, as the name implies, allows you to cut your hair on the head too. It has a special technology that raises and directs hairs, which gives cleaner trimming. The settings size consists of 17 pieces that range from 0.4 mm to 13 mm. This beard trimmer requires only one hour charge, which provides 70 min or so runtime.
Remington HC5855 Virtually Indestructible Beard & Hair Trimmer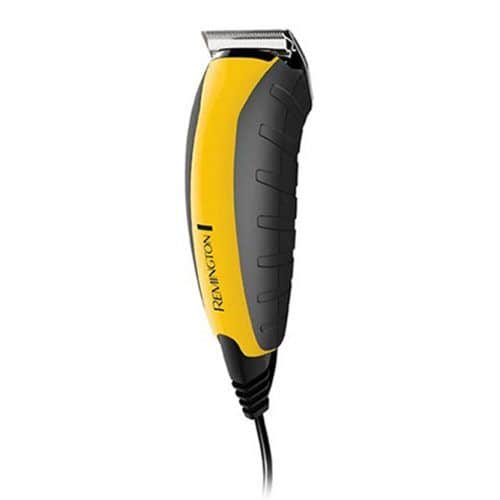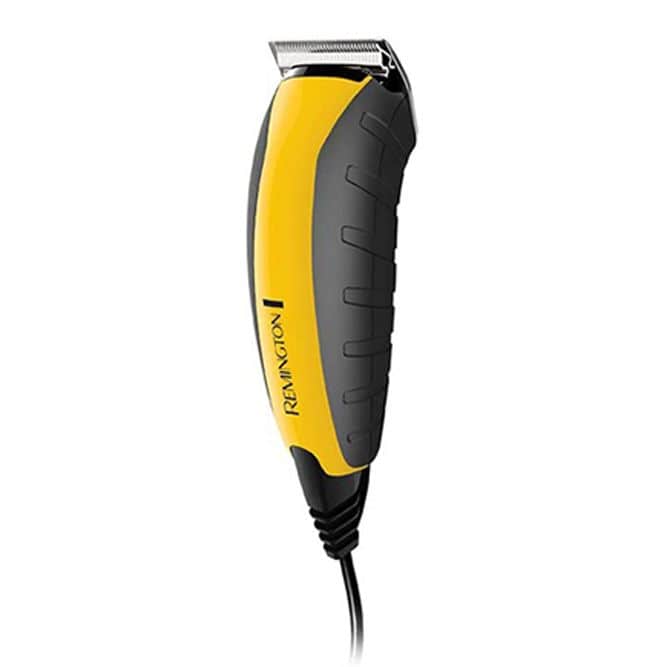 BUY on Amazon
This Remington Virtually Indestructible is a multipurpose tool, as it combines beard and mustache trimmer with a hair clipper. It provides precise cutting, styling and trimming of basically any of your hair. The kit features fifteen pieces, including combs that can be adjusted to different lengths, a brush for your beard, a comb for hair styling, as well as oil, brush and a storage pouch for the trimmer.
ConairMan Beard And Mustache Electric Trimmer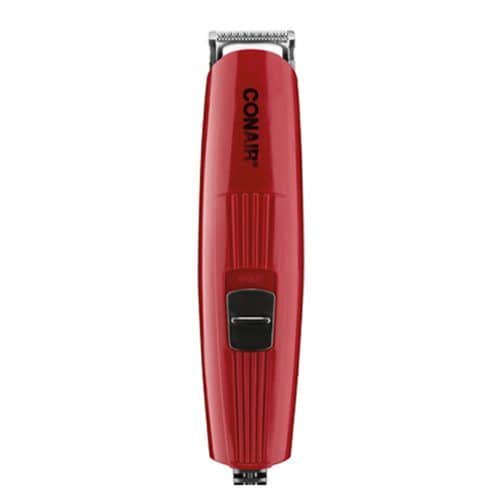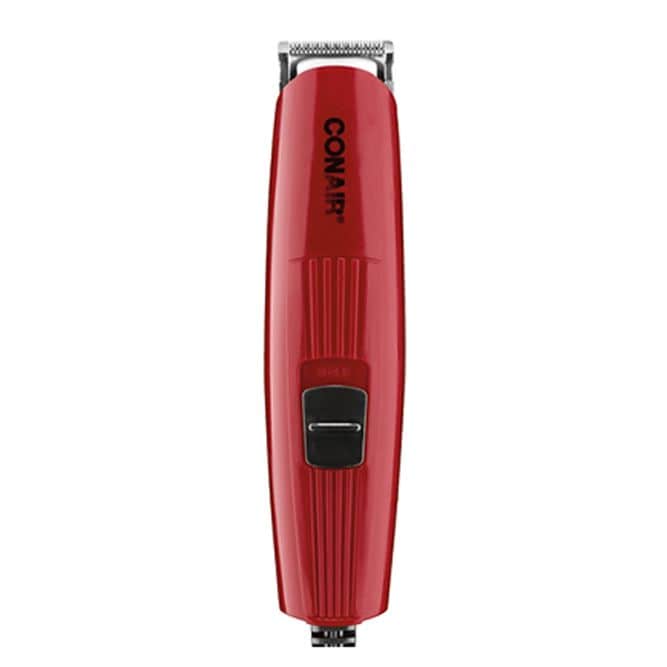 BUY on Amazon
If you prefer corded trimmers to rechargeable, this ConairMan Beard & Mustache Trimmer is a good option to try. It's equipped with three combs that are all-purpose. Altogether, it's reliable, effective and affordable.
Brio BeardScape Beard And Hair Trimmer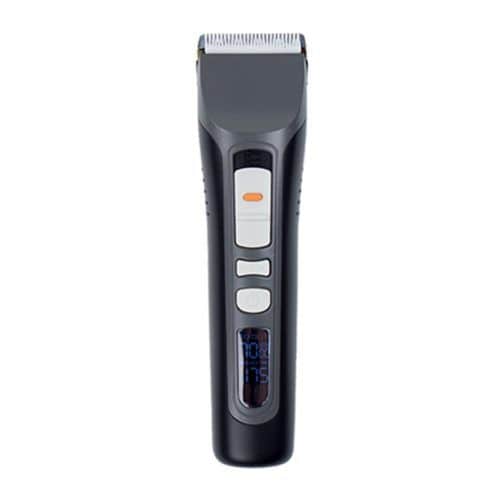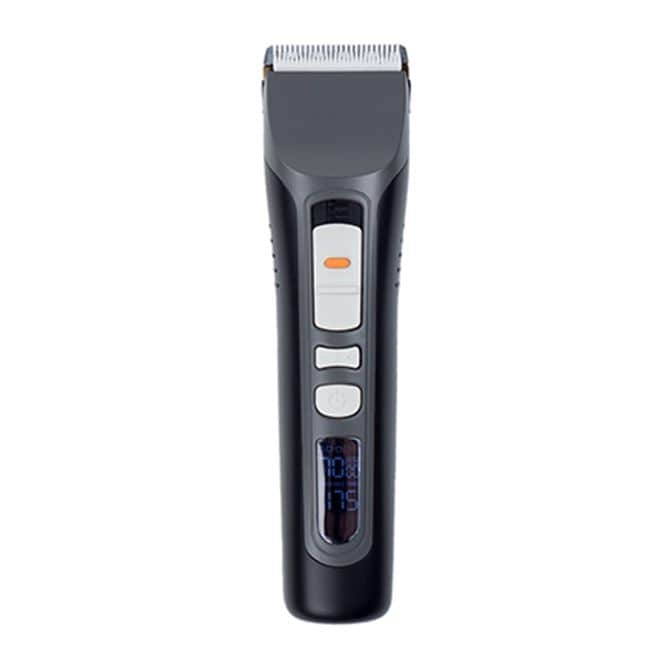 BUY on Amazon
This Brio Trimmer also works great for cutting the hair on the head. It's quite a unique tool on the market, as unlike many other beard trimmers, its blade is ceramic. The trimmer will deliver a perfectly trimmed beard in short terms with 3-hour charge and 4-hour runtime.
Braun BT304 Beard Trimmer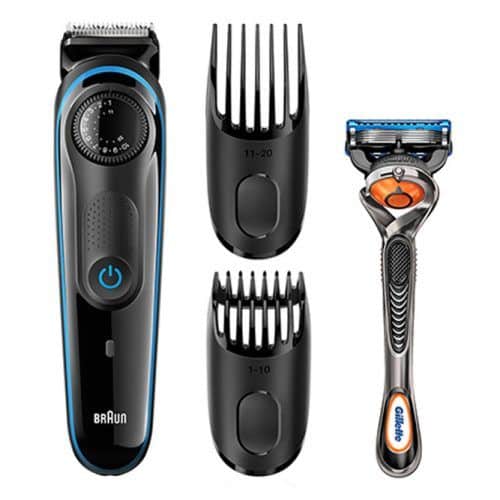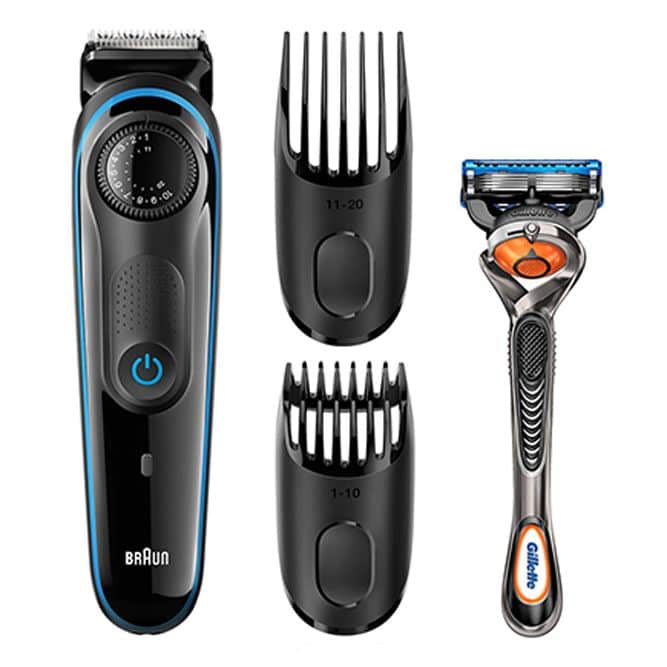 BUY on Amazon
Hardly any other electric trimmer will offer you 39 settings of length precision, while this Braun Beard Trimmer does. It also comes with two combs that vary in length between 0.5 and 20mm as well as a Gillette Flexball Razor. The trimmer has a one hour runtime after eight hours of charge.
Things To Look For When Buying A Beard Trimmer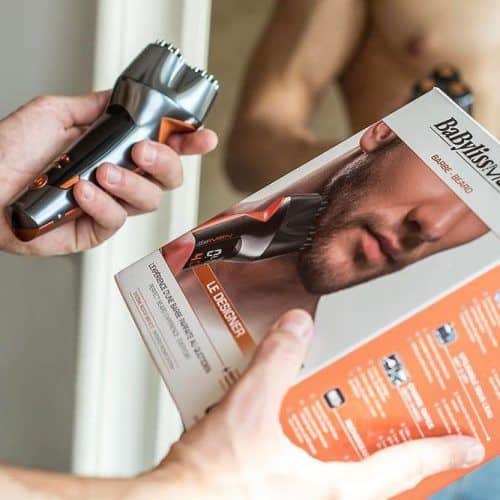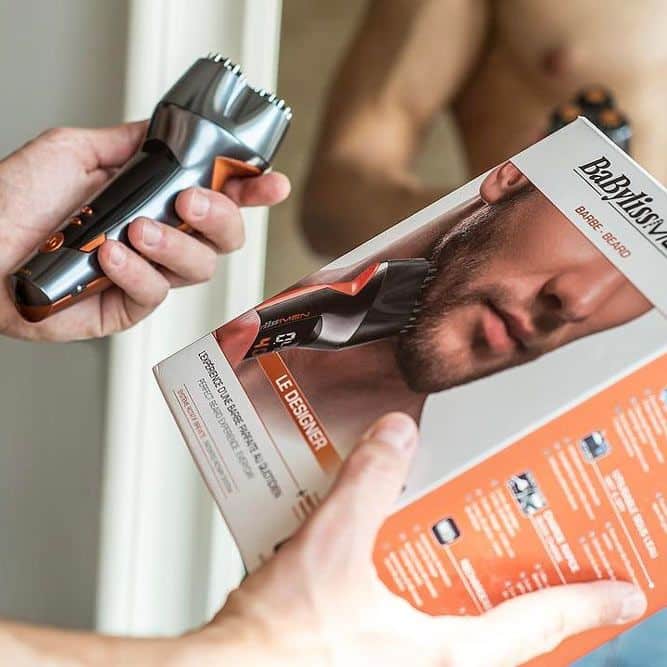 Source: @kamilnizinski via Instagram
For the best beards results, there are several crucial things that you should consider when choosing a beard trimmer. First, it's the battery life: how fast it charges and how long it holds the charge. The second is whether you prefer corded or cordless trimmers. The third thing concerns the sturdiness of the tool: you don't want it to entirely consist of plastic. The fourth is low maintenance: beard trimming should be an effortless and time-saving process, not vice versa. And, last but not least, the brand name: it should be reputable or at least, recognizable.
How To Trim A Beard?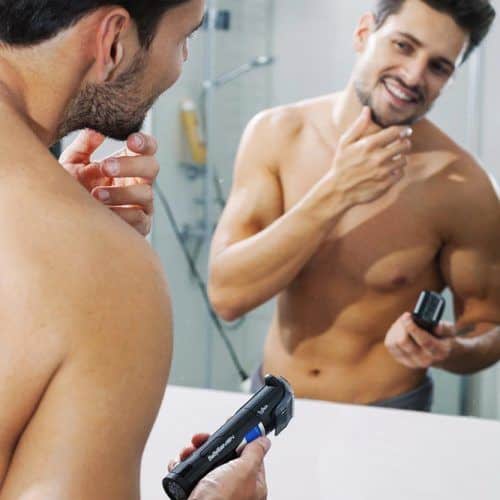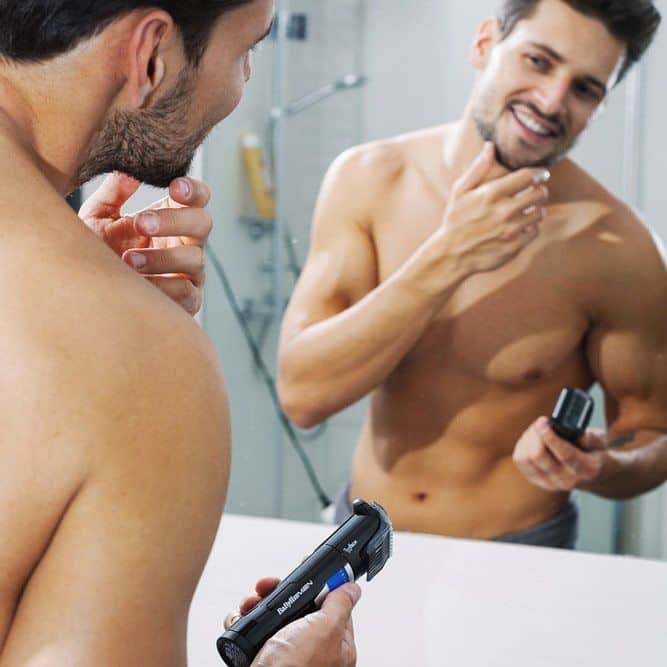 Source: @kamilnizinski via Instagram
The end result also depends heavily on the way how to trim a beard. No matter whether it concerns sparse stubbles or black men beards, you should always start with combing your facial hair. Follow up with giving your beard a required shape. Don't neglect using oils, both for you and the trimmer. Finally, always keep your trimmer in a clean and hygienic condition to prevent acne and bumps.
How To Keep A Trimmer Clean?
View this post on Instagram
So, what actions should you take to keep your trimmer clean? First, you can simply wipe it with the towelette soaked in alcohol. Alternatively, you can wash the head of the trimmer under the hot flowing water and leave it air dry after dabbing with a paper towel and running attached to the beards trimmer body for a while. Lastly, you can wipe it with a dry paper towel, which is the least preferable method of all three.
Beard Trimmer Attachments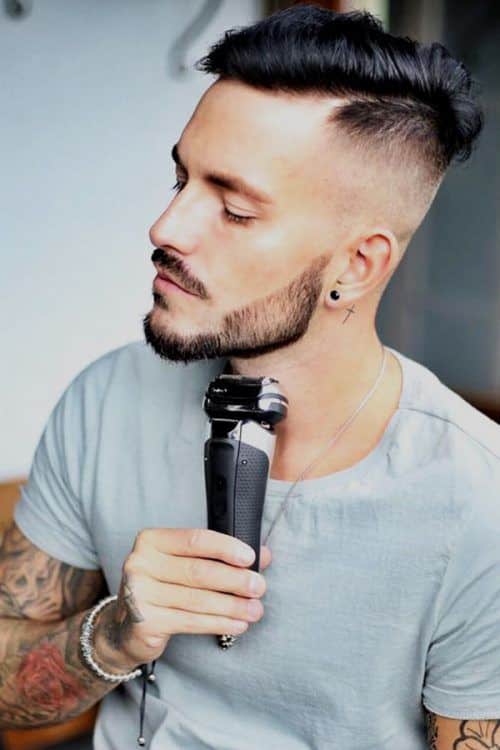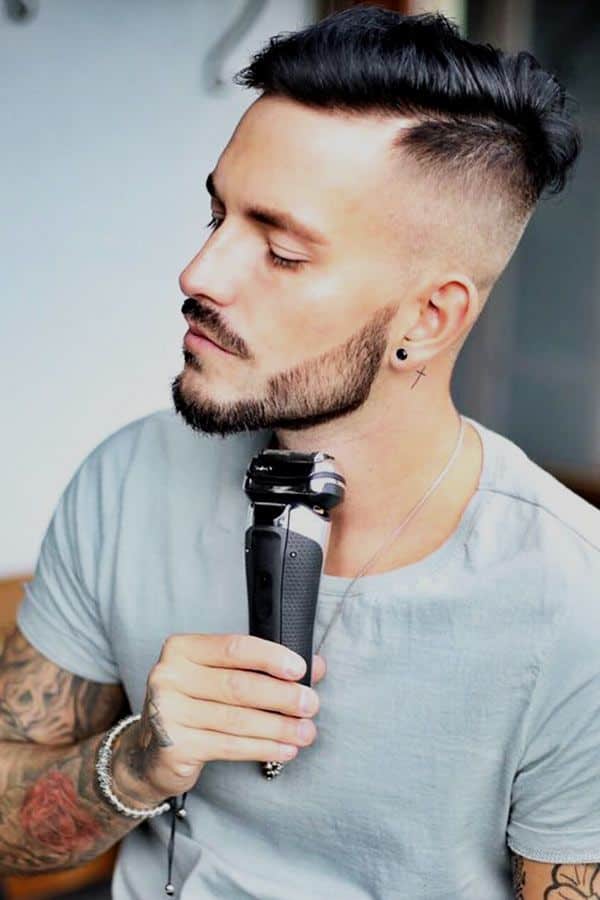 Source: @patrickdossantosaveiro via Instagram
To bring your facial hair to the highest level, you can't get along with only one size of hair trimmer. Thus, you'll need the whole kit of attachments. Their size should vary as much as possible because this allows choosing the right settings to get the most precise and desirable result.
Not only does your beard require a regular trim but your nose hair as well. If your trimmer doesn't come with a special attachment, you should definitely get one.
Men often face the issue of random hairs appearing here and there. To deal with them, there's a special tool, which is called a detailer. It's also suitable for very precise trimming wherever you want it.
Blades In Your Beard Trimmer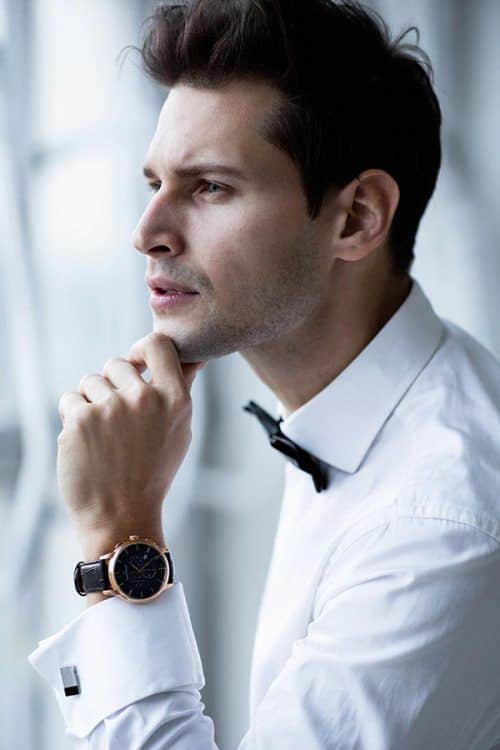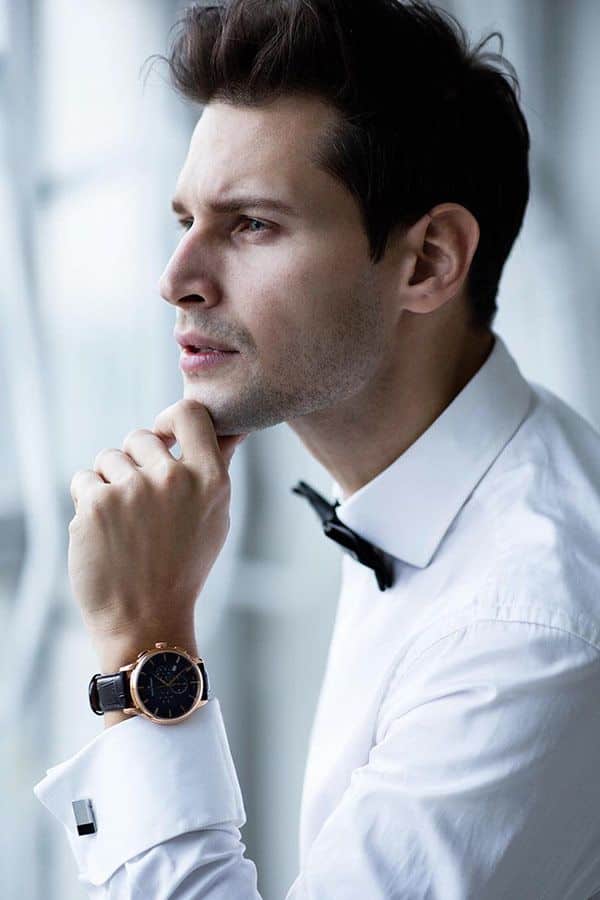 Source: @kamilnizinski via Instagram
Whether you're striving for a stubble beard or bushy fuzz, the blades are almost the most important part of the whole trimmer. If the blades are in check, even the best men's razor couldn't be compared to such a trimmer. Hence, before buying one, you want to make sure whether it has stainless steel blades.
If you're a man who has at least a suspicion of a beard, you should definitely consider buying a beard trimmer. It can save you a lot of time, effort and, in the long run, money. Hopefully, we've provided you with enough information to make the right decision.
You Asked, We Answered
What is the best beard trimmer to buy?
If you have already decided to purchase a special tool to keep your facial hair in check, then you would definitely want to know what is the best trimmer to buy. While there is a wide range of offers, we have narrowed it down to several best options.
What beard trimmers do barbers use?
Of course, you might want to create the same bear style as your barber gives you. Thus, you may want to know, what beard trimmers do barbers use. Of course, the choice greatly depends on the personal preferences of each and every groomsman. Some like when the trimmer is heavy and simple to use, others prefer lightweight ones with a multitude of cool functions. The same rule applies to you. Take your needs and skills into account when choosing a trimmer and you are guaranteed the best result.
Can you use hair clippers on beard?
Those who already have a special tool to trim their hair on the head will most certainly wonder, can you use hair clippers on beard. Let's say, it depends. If you have a pretty long and coarse beard, then you can chop off the length with a hair clipper first and then proceed with a trimmer to get the desired facial hair style.
Are trimmers good for skin?
When you use them on a regular basis, you may want to know, are trimmers good for skin? While we cannot say that it is particularly good, it is not bad either. However, it is much better for your skin than a regular razor. Using a trimmer makes your skin softer and cleaner without any effort.
Was this article helpful?