Learn How To Trim A Beard Without The Barber's Appointment
How to trim a beard is the main question to consider when cracking the code for the best beard look. It's been a long time since growing a beard was only about stopping shaving. Nowadays, a beard is not a symbol of laziness, untidiness and economy anymore but rather is a stylish accessory. It has become totally acceptable at the office as well as formal receptions. Thus, you need to know and follow seven simple but essential steps to trimming your beard in the proper way.
Evaluate Your Beard Hair Type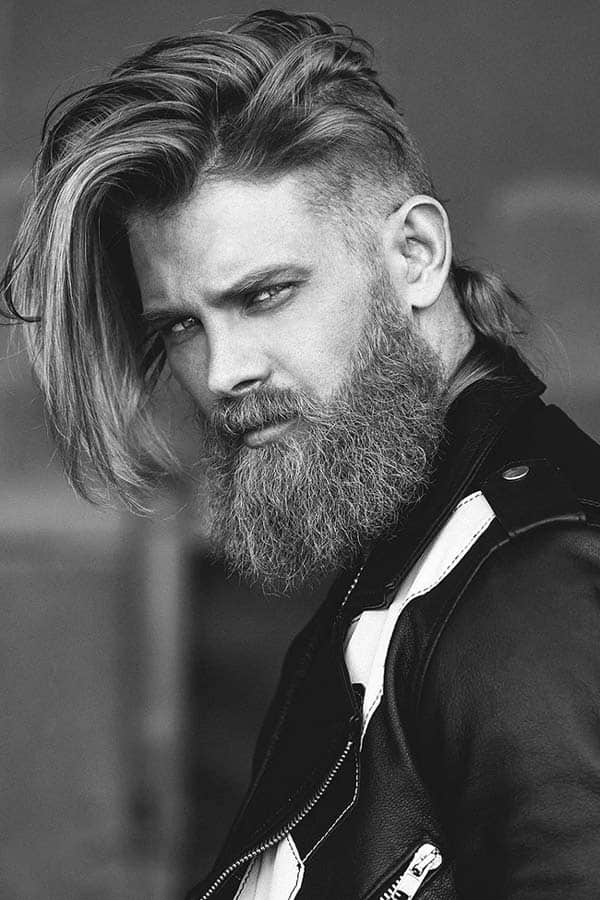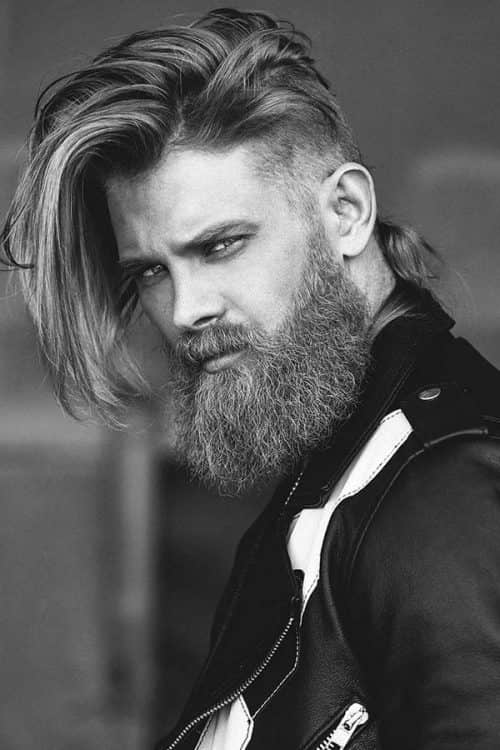 Source: @spizoiky via Instagram
Before giving your beard a trim, examine it carefully. It is crucial to know what beard type you are dealing with, whether it is dense, kinky and scratchy or fine, skimpy and steady. Also, to succeed, you need to know how to grow a beard long enough because you don't really want to trim the stubble, do you? In case you are wondering why on earth you don't want to do this, we'll tell you only one word – ingrowns. The awareness of your beard type can benefit you greatly as based on this information, you are going to choose not only beard styles but also tools and hair styling products. So, make yourself comfortable and let's learn how to trim a beard at home.
Choose Your Tools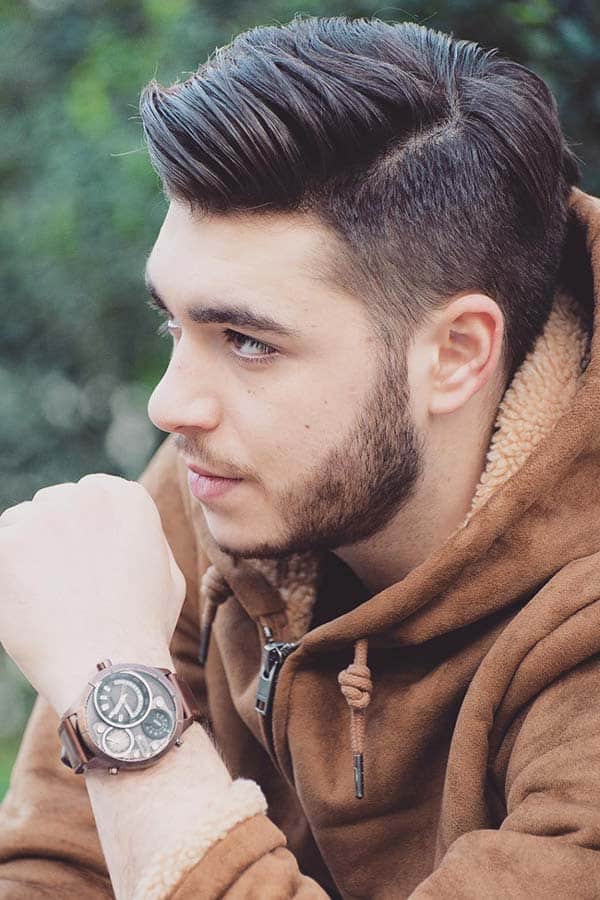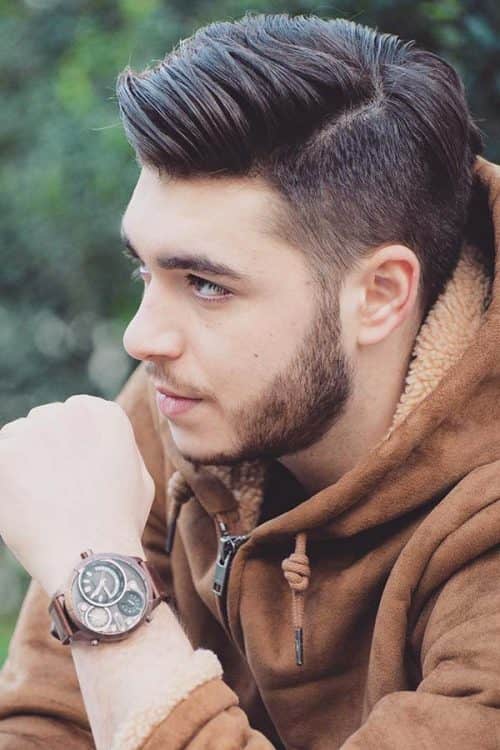 Source: @lorenzodenicola via Instagram
Apparently, you don't need to have all the barbershop equipment at your place. However, several essential tools for beards and mustaches are worth buying. First thing on the list is a razor, especially an electric one. Even though it seems that any will do, this impression is misleading. You need to pick a razor or clippers in accordance with your hair type.
So, it would be a good idea to ask for an expert's consultation. The second important thing in your beard shape tools kit is a comb or a brush. You will make good use of them when your beard gets tangled. Another useful tool in the arsenal is scissors that you will use for detailing. And last but not least is moisturizer or oil for your beard because you want to keep it soft and healthy.
Choose Your Beard Design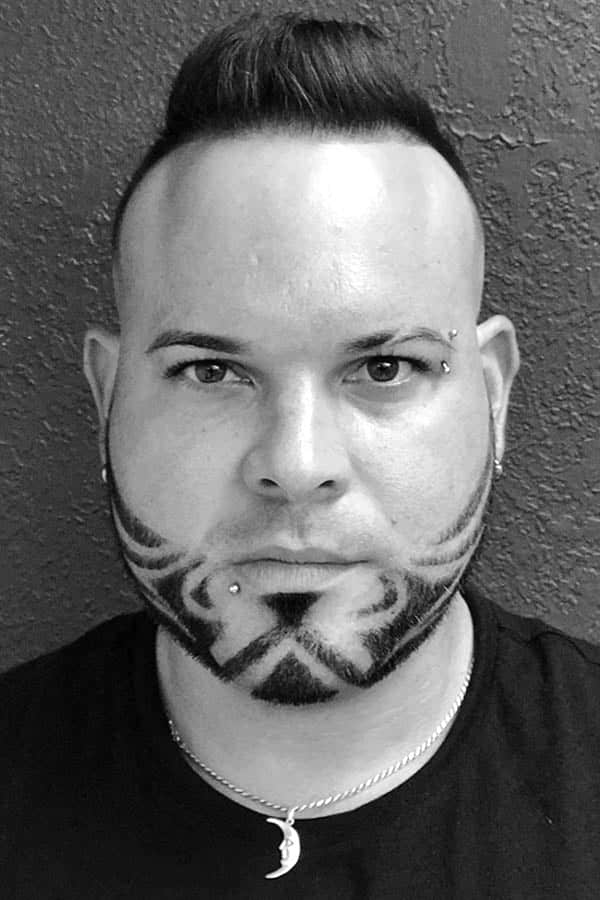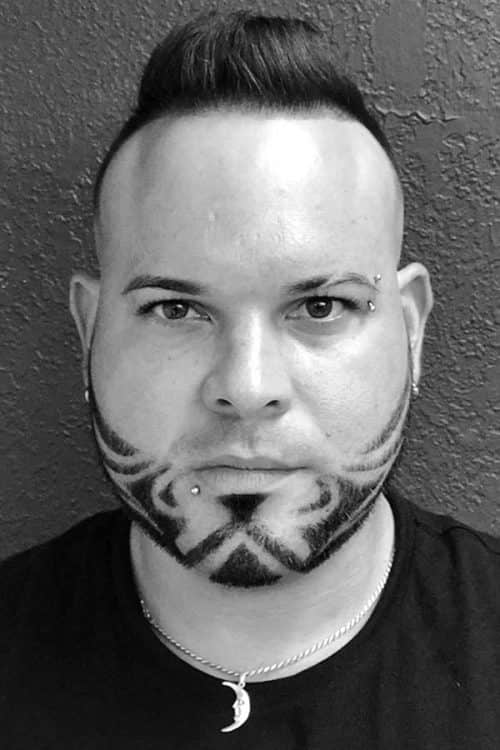 Source: @la_rosy15 via Instagram
At this stage, when you have already decided on your hair type and chosen your go-to equipment, it's time to consider how to shape a beard. The first thing to take into account here is your face shape. With the help of a beard, you can amusingly complement your facial features by adding some sharp contour lines. Or you can make your jawline visually heavier and thus more masculine. In any case, there are plenty of long beard styles that will make you look more attractive.
Get To Cutting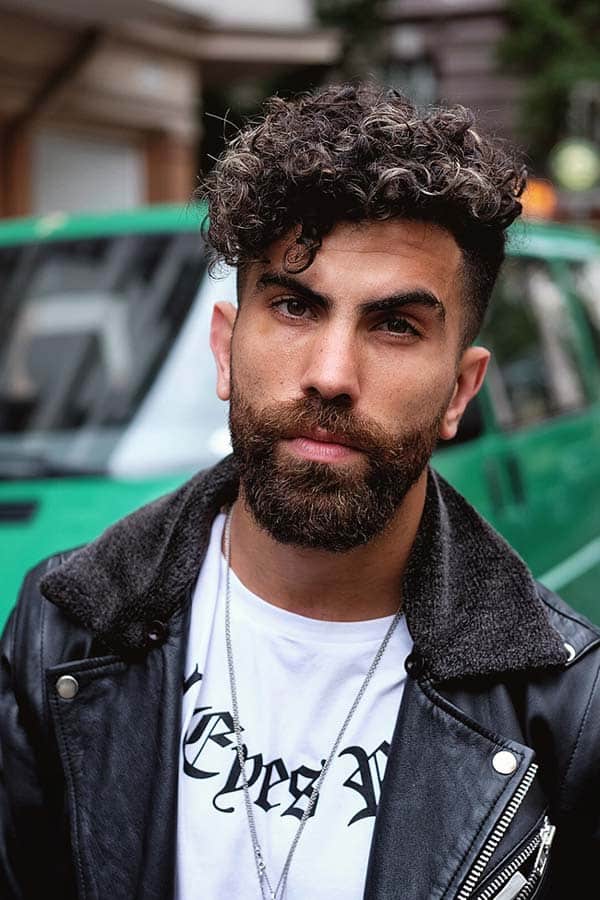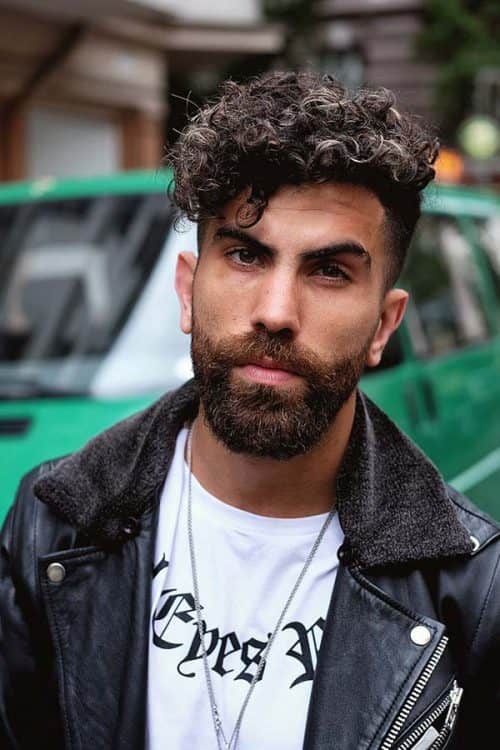 Source: @reza_jax via Instagram
Ready or not, here we go. In fact, you'd better be ready by now because it's time for beard grooming. Apply clippers with the guard size depending on the hair length you have. If you are going for an extremely short cut, you should leave out the guard. For the cleaner and closer result, you can move against the grain.
However, we would not recommend shaping a beard this way because it could bring you irritation with clogged pores and, of course, ingrowns. Go around all the area where the hair grows and stop at the neckline. This is basically all you need to know about how to trim a beard properly.
Step 1. Wash And Condition

Remember, to keep your beard in good condition, it is highly important to wash it thoroughly. In case you don't know how to wash your beard, here are some tips. Don't be a scrooge and buy a special beard shampoo; otherwise, you'll regret later on. After you have shampooed and rinsed your beard, apply some conditioner. It will make your facial hair soft and easily manageable.
Step 2. Brushing Up
Sop up the excess water with a towel and leave the beard dry or speed up the process with a blow-dryer. You may think you know how to brush a beard, but we will try to sow a seed of doubt in your knowledge. You simply need to brush in the opposite direction to your beard grain. This will lift the hairs and make it much easier to trim as well as correct any flaws. Hence, using a beard brush gives you a number of advantages.
Step 3. Cutting The Length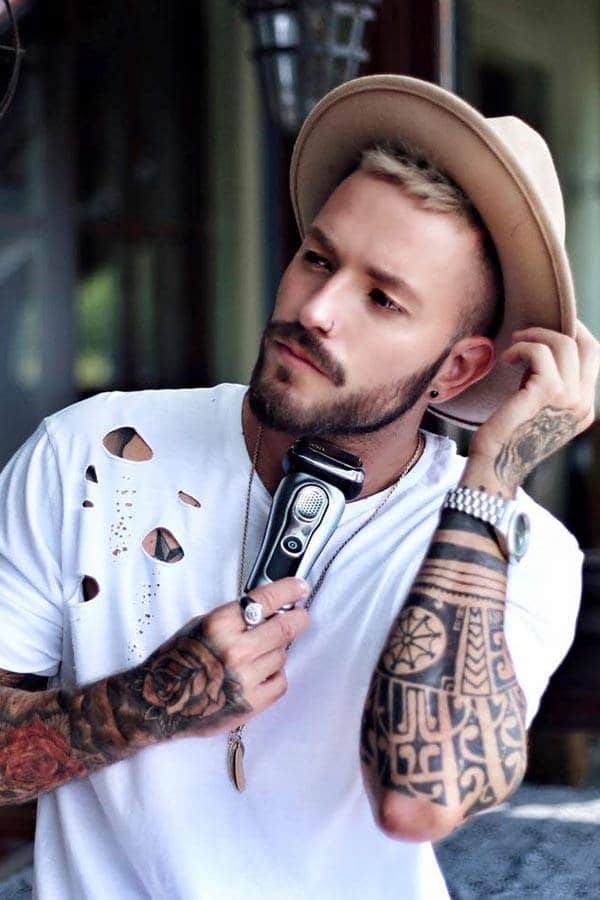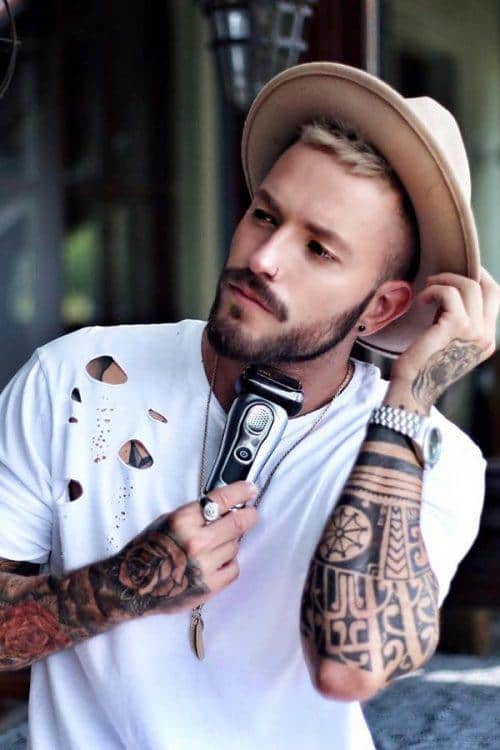 Source: @patrickdossantosaveiro via Instagram
Use the beard trimmers to give you the desirable length. Don't use the small guard size at once. It's better to gradually reduce the size of it in order not to get a too short beard length by accident. Opt for a uniform length all over your beard if you choose a modest middle-length trim. If you would like something more sophisticated and expressive, process the chin with a bigger guard and the temples and cheeks with a smaller one. Don't make the difference too harsh, one or two indexes will be more than enough.
Step 4. Mustache Style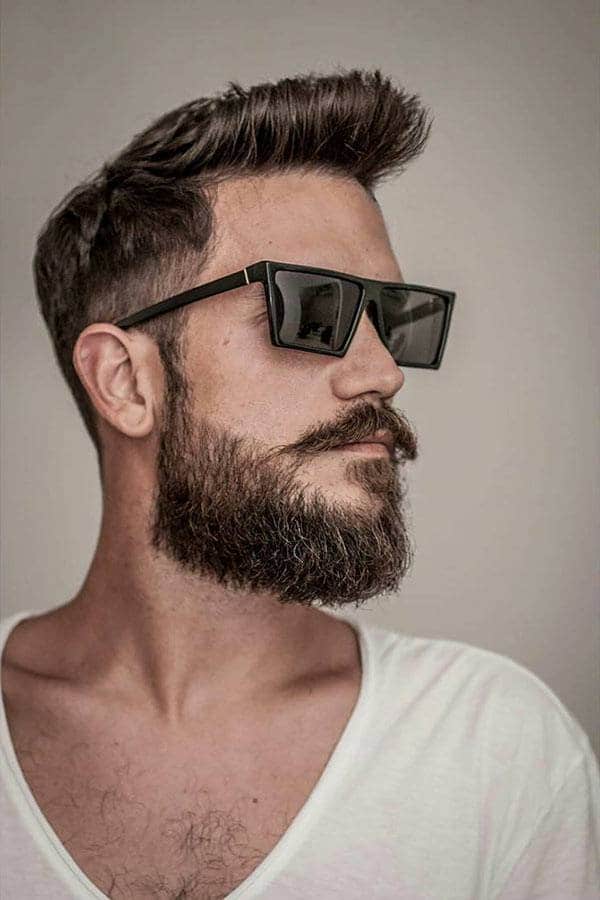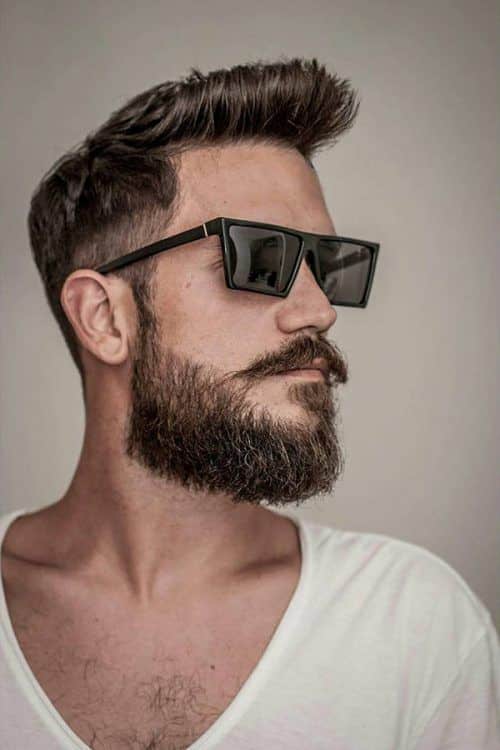 Source: @urednistvo.pricesk.robert via Instagram
As for the mustache style, you definitely don't want it to be outweighed by the flawless look of your beard. Thus, you should be aware of how to trim a beard mustache. First of all, forget about the guard on the clippers; it's a totally thankless job. Go with bare trimmers after you have combed the mustache down and move away anything that goes over the upper lip. If you don't trust your the steadiness of your hands, use special scissors for a mustache.
Step 5. Beard Neck Line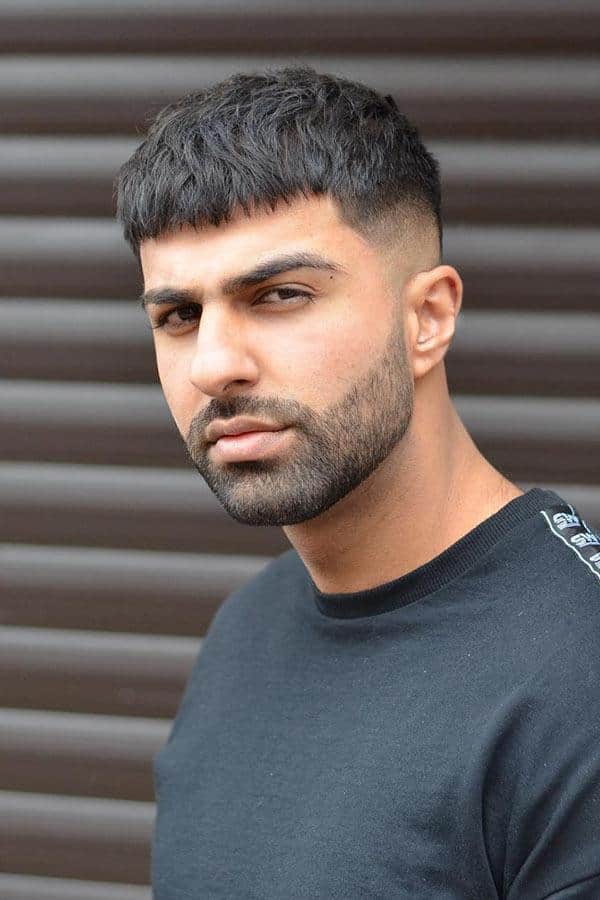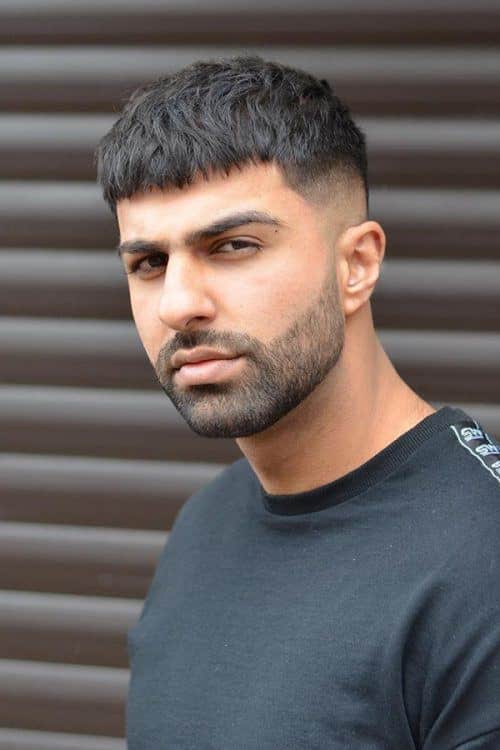 Source: @mattjbarbers via Instagram
Bet you didn't really care how to trim a beard at the neck. Most men believe that it does not require special intrusion; however, it does. The beard neck line shape greatly affects the overall impression the look gives. But don't start to panic, there is a good way how to find out where your neckline should be. The distance between your Adam's apple and the neckline should be equal to one finger. That's how you measure it. Also, don't rush; take your time to create the perfect outline and hedge your bets by estimating your success, using the mirror.
Tips To Shape Your Beard Neck Line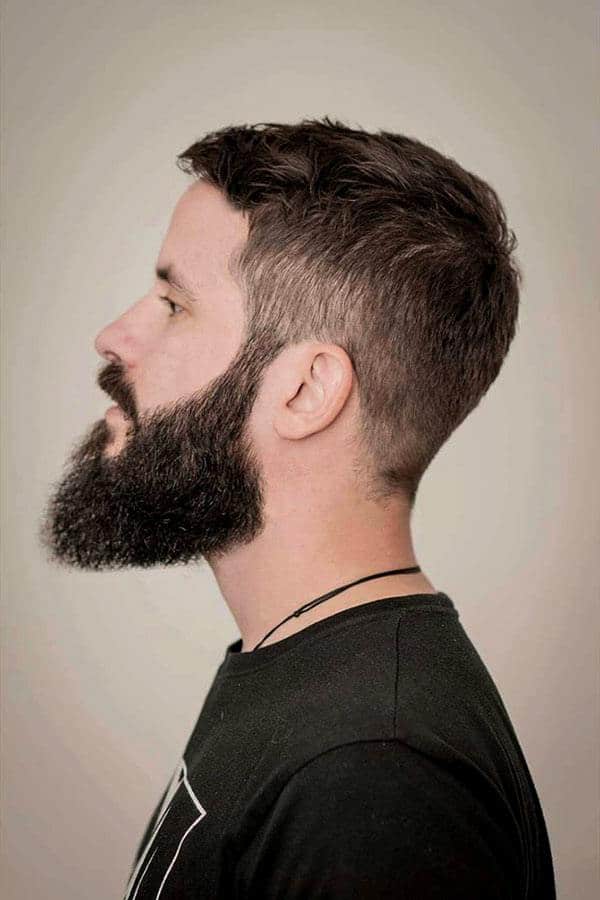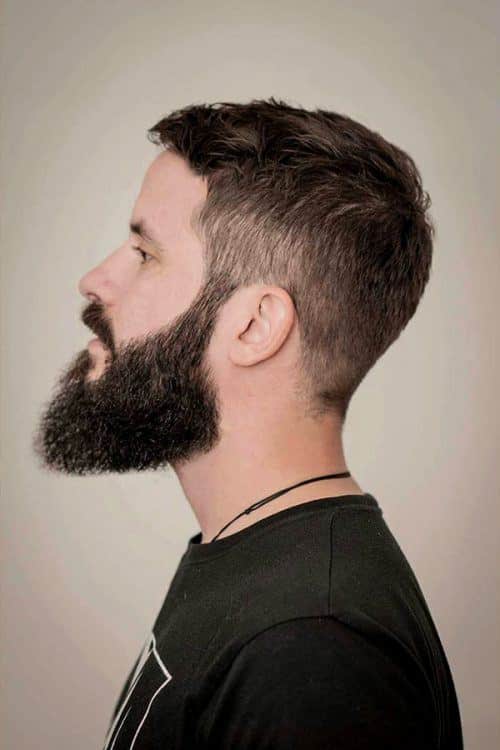 Source: @urednistvo.pricesk.robert via Instagram
Such an approach to shaping the neckline is not a coincidence. If it is cut too high, the beard will not look as voluminous as it used to be before trimming. However, if it is cut correctly, your face will look balanced and elongated as well as your whole body will look slimmer. When you shave your jaw, your face looks smaller, even feminine, and it puts way too much attention to your neck. Keep in mind when shaping your beard neck line how to take advantage of it and not turn it into a disaster.
Step 6. Cheek Line
How to shape your cheek line is another crucial question that should be considered when trimming your beard. It is as important as a proper neckline. In essence, there are two ways how to shape and style your cheek line – natural and defined. The natural cheek line creates a nice look, whereas the defined cheek line makes your face look clean and outlined. So, it's totally up to you to decide what impression you want to give.
Step 7. Care Products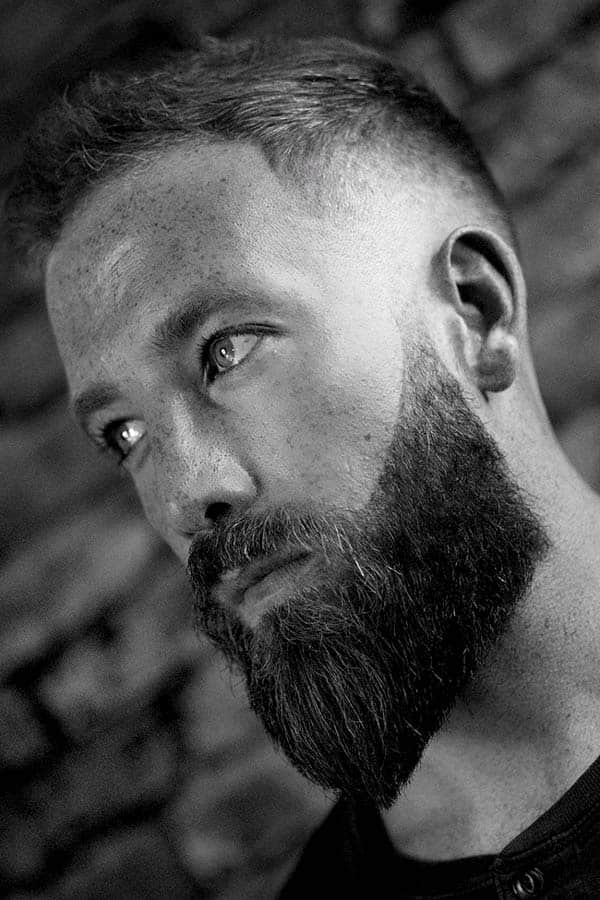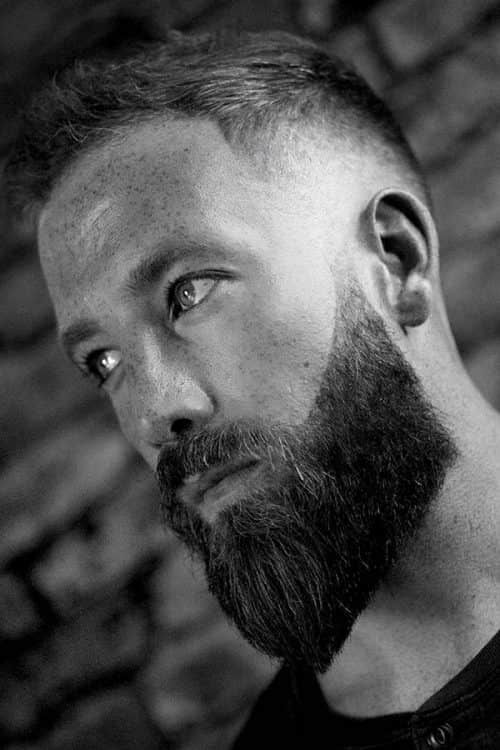 Source: @ryancullenhair via Instagram
Finally, you need to know how to maintain your beard between the trimmings. You already know how to comb it; now add a drop of beard oil before the procedure and you'll get a nice, soft, easily-manageable beard. This step also helps to deal with any flyaways left after the trimming.


Source: @roque_80 via Youtube
That's basically all you need to know in order to get the perfect beard trimming. As you can see, it's not as easy as it seems; however, it's totally manageable. Just remember our simple yet essential tips how to trim a beard!