Finding the best hair clippers can be a real challenge for a man. The wide range of hair tools available nowadays can make you feel really overwhelmed, giving up the whole idea in the first place. However, if you have seriously decided how to cut your own hair on a regular basis, then there is no way back. No worries though. When you are backed up with such a detailed and informative guide as ours, you are bound to succeed.
7 Things To Know Before Using Hair Clippers
To make the most of your mens hair clippers, it is important to take into account several important things, namely:
Keep in mind the desired haircut. Even such a seemingly basic haircut as a buzz cut may be performed in multiple different ways. So, think through what result you want to achieve with your hair before giving the hair trimmer a go.
Arm yourself with a handheld mirror or a self cut system. So that you could see what is going on in the back of your head while you are cutting it, you will need at least one extra mirror. Ideally, you want to have a special self cut system in your toolkit.
Turn the bathroom into your home based hair parlor. You should take care to set up good lighting in your bathroom and make yourself comfortable. Take off your shirt or even all clothes, which will facilitate the cleaning process.
Take your time and use the biggest attachment first. Reduce the size of the attachment gradually to achieve the desired length. Make sure the hair is trimmed evenly and patchless.
Stand up when cutting your own hair. This will give you more freedom of movement, as you will need to look closer into the mirror when examining the head for missed spots.
Enlist the help of a professional if the process of cutting your own hair stresses you out or leads to nowhere. Alternatively, check out some video tutorials.
Do not forget to maintain your haircut. No matter whether you get your hair cut at the hair salon or do it yourself, it requires regular upkeep. So, consider touching it up at least once in two weeks.
10 Best Professional Hair Clippers For Men
However, it is unlikely that you achieve the desired hair look without the best clippers at hand. Moreover, a regular even if it is a professional hair trimmer will not work, as it is usually aimed at facial hair, which has another structure than that on the head. So that you could make the right choice easily, we have put together the list of the best hair clippers for men on the market.
Wahl Professional 5-Star Cordless Magic Clip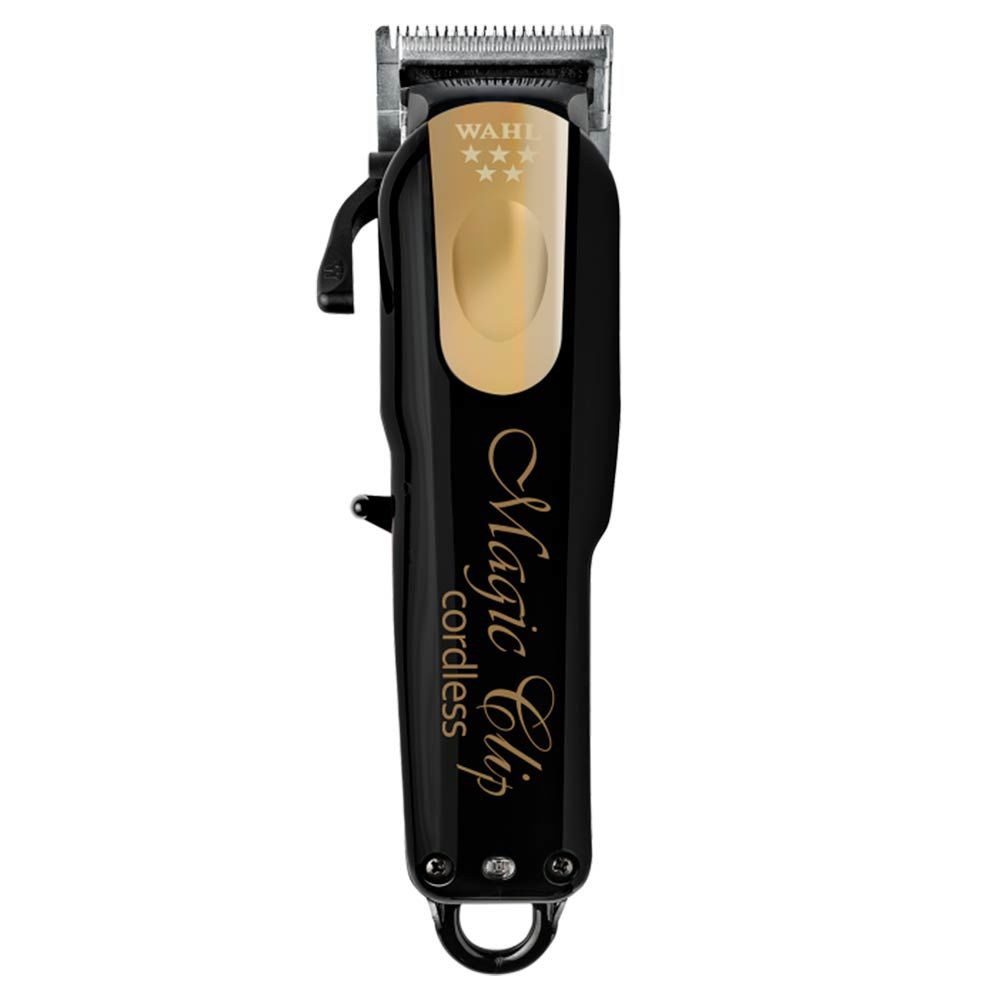 Courtesy of brand
If you ask any hair stylist or barber what are the best cordless hair clippers, there is a big chance that they will name the Wahl Professional Cordless Magic Clip. In addition to showing high battery life performance and efficiency, as it works equally well when both plugged in and battery powered, it is also equipped with a special crunch blade. This tool allows you to blend in your hair easily for a perfectly fade haircut look.
Philips Norelco Multigroom Clippers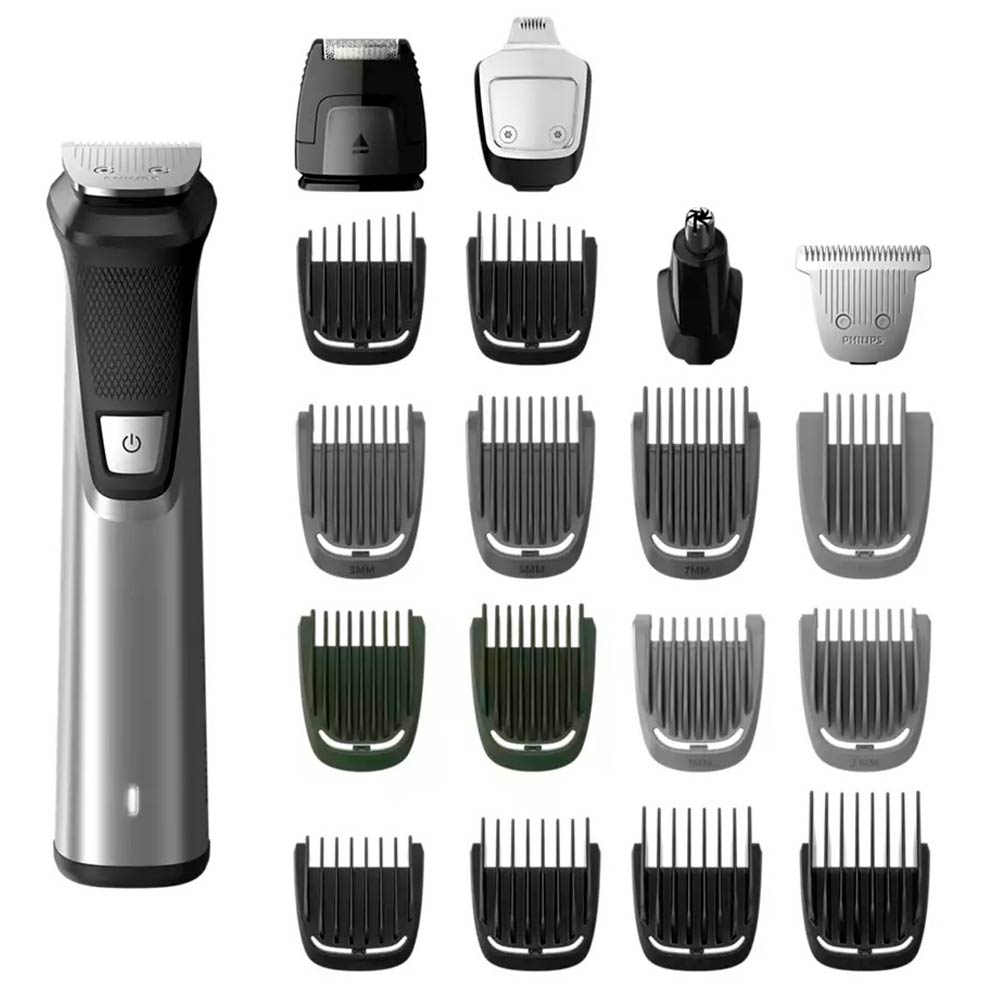 Courtesy of brand
With these Philips Norelco Multigroom men hair clippers, you will get much more bang for the buck. Not only are they powerful and multipurpose [as they can be used on basically any hair on your body, including the beard], they also include a number of different attachments and guards for ultimate versatility, which makes them one of the best professional hair clippers.
Panasonic All-In-One Beard, Hair, and Body Trimmer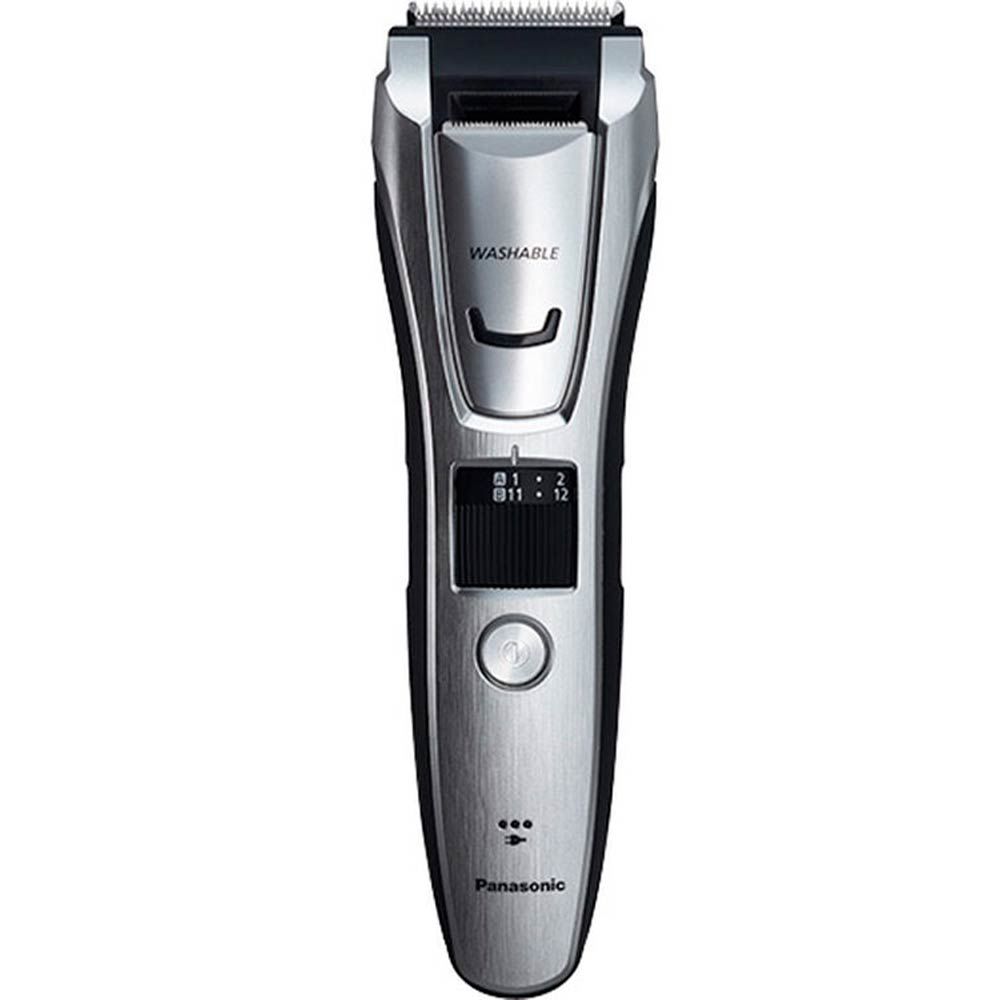 Courtesy of brand
If you are looking for the best hair cutting machine for your head, face and the whole body, then the Panasonic All-In-One Beard, Hair, and Body electric hair trimmer is made for you. Apart from being multifunctional, as it comes with three combs for different parts of your body, it is also very easy and convenient to use. It offers you 39 options of trim length and can be used both corded and cordless to help you keep all of your hair neatly trimmed without fuss.
Bevel Trimmer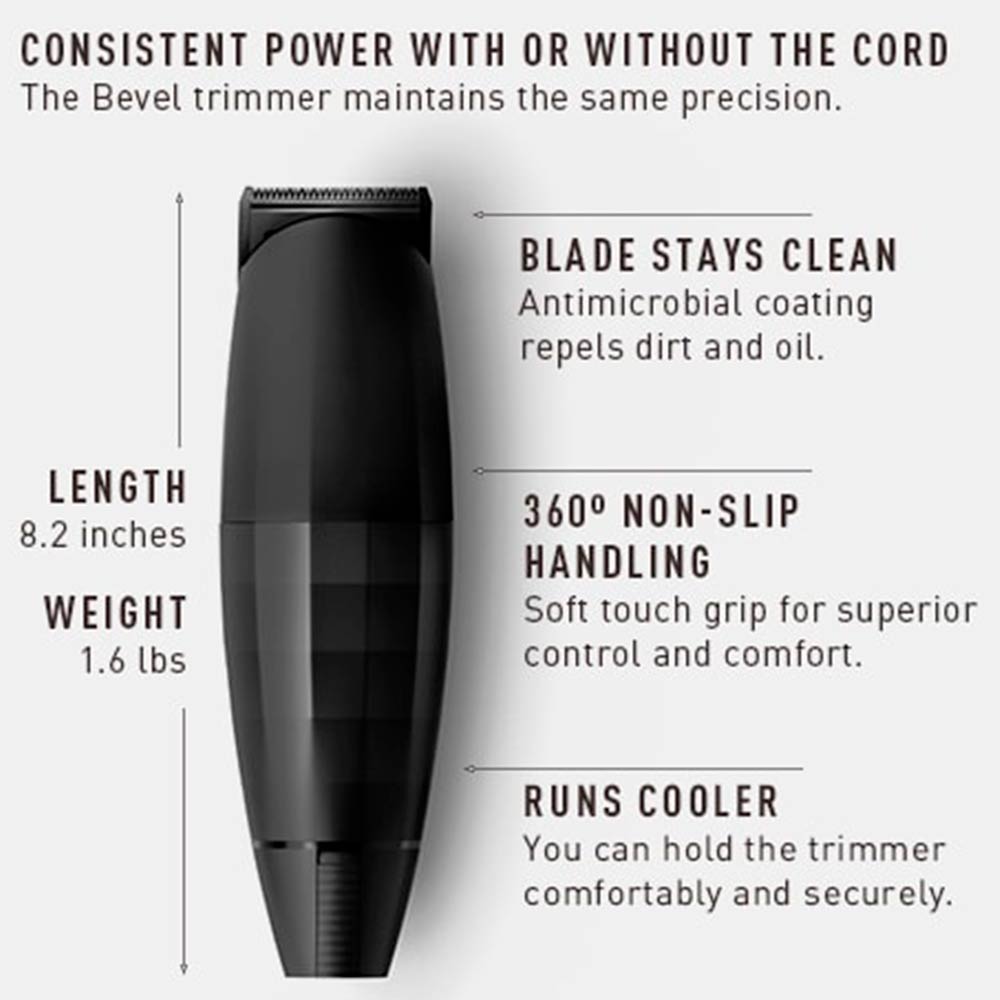 Courtesy of brand
Here is the best hair trimmer for men who do not like to deal with tons of attachments and extra tools. The Bevel trimmer has a dial that can be adjusted to the required length. It also allows you to cut the hair very close to your skin, so you can create a sharp and clean outline in a blink of an eye. On top of that, the battery is rechargeable and can last up to eight hours.
WAHL Professional 5-Star Barber Combo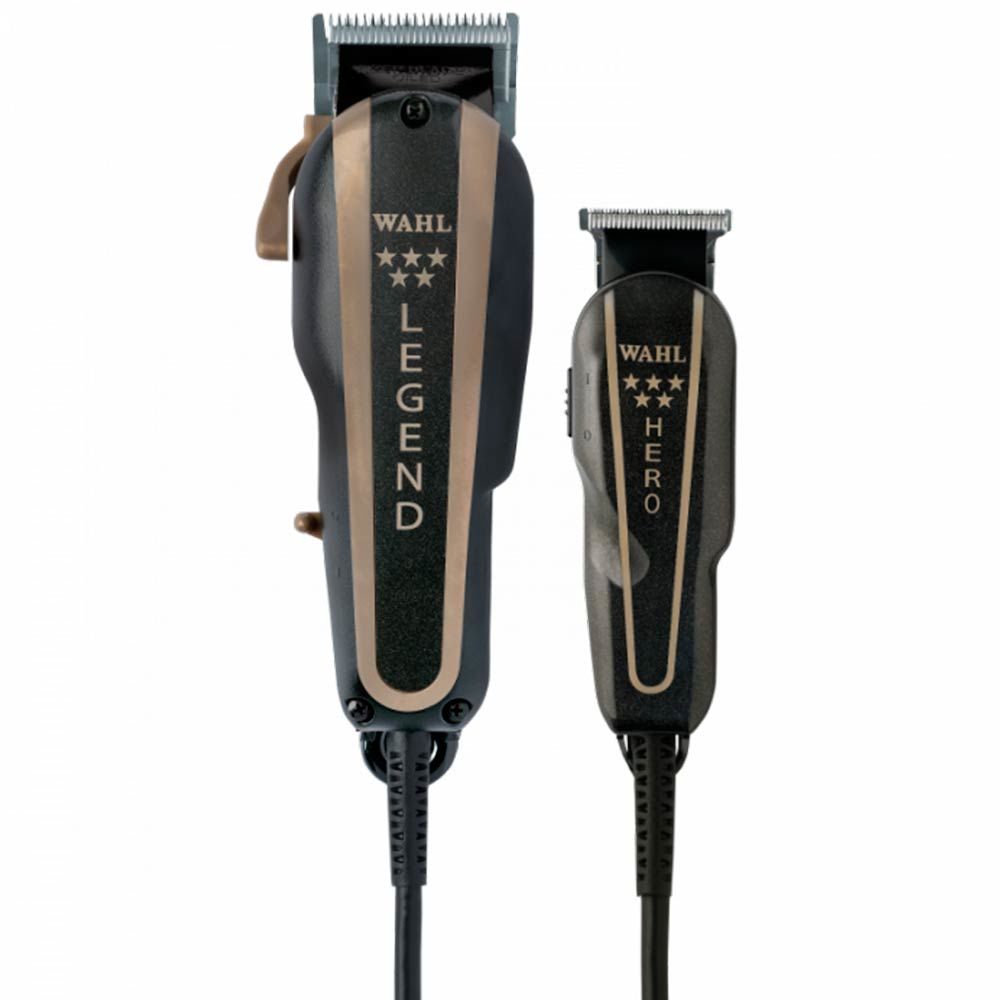 Courtesy of brand
Wahl has created one of the best hair clipper and trimer duos that you could only imagine. There are eight length attachments, styling and barber combs, sharp shears and even two guards for ear tapering in the kit. The T blades are self sharpening and the battery is long lasting, so you can expect high efficiency from both tools.
Andis Slim Line 2 Hair Clippers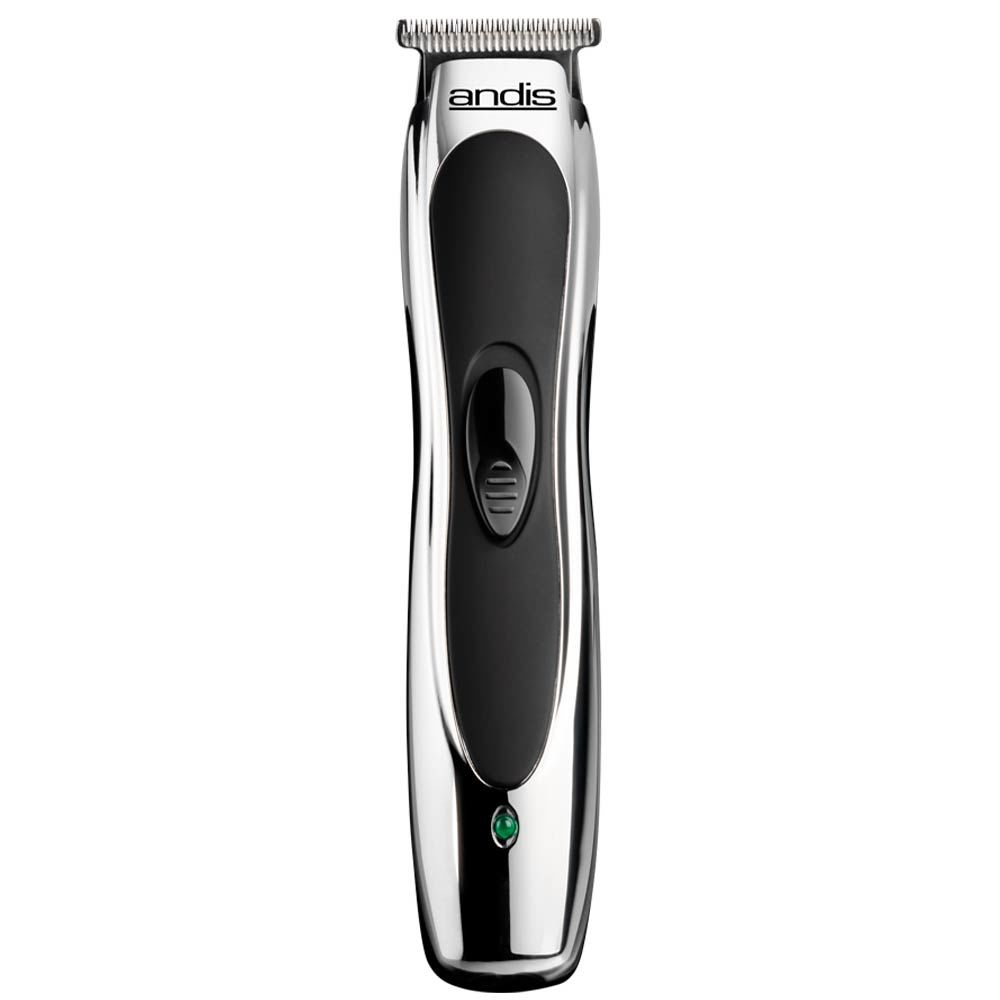 Courtesy of brand
The Andis Slim Line is one of the best barber clippers, as they can run on a single charge for ten cutting sessions. So, if you have a crowded household, then this may be the best home hair clippers for you. In addition, they work for all hair types and offer a precise haircut without overheating no matter how often you use them.
Oster Fast Feed Clipper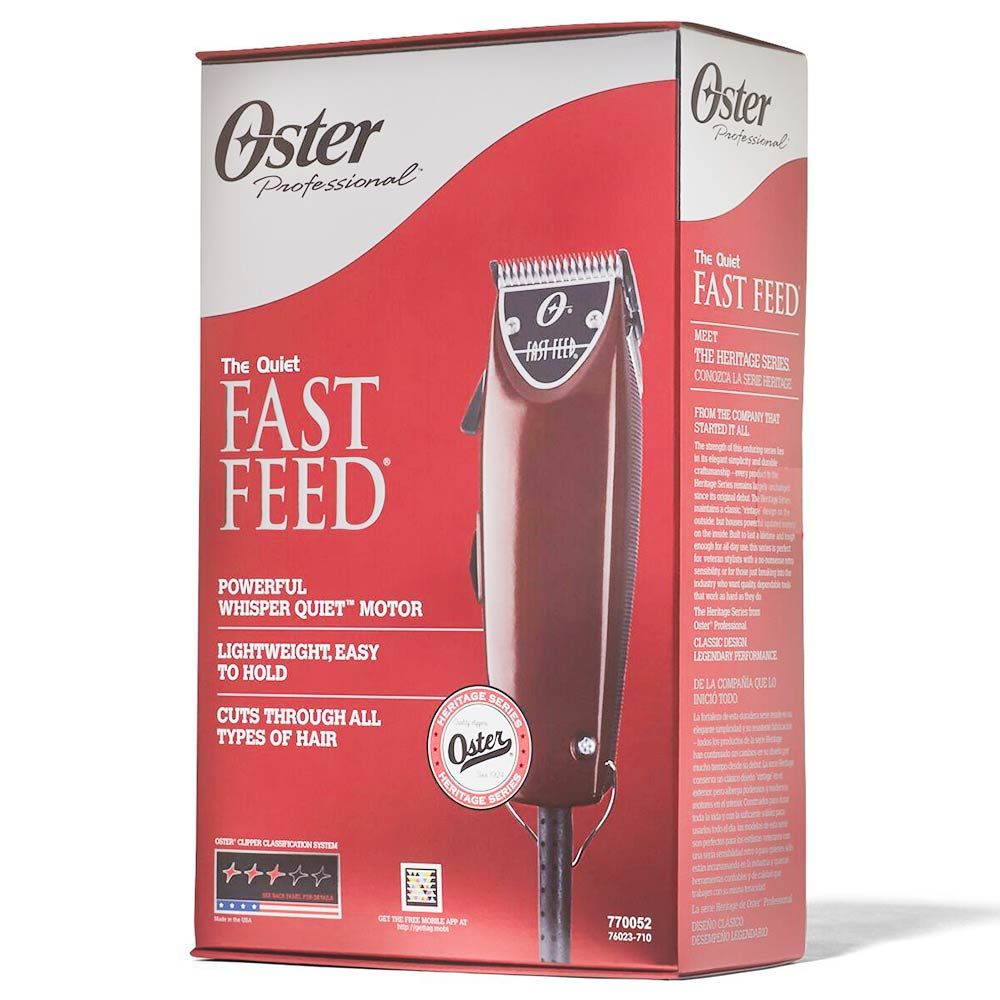 Courtesy of brand
Oster Fast Feed is the best clippers for those who know the value of their time and money. On one charge only, they work for the whole day and do not heat up. Besides, even if you need to give a haircut to several people in a row, you may not worry that your hand will get tired. The Oster clipper, while being sturdy and durable, is very lightweight.
BaBylissPRO Barberology Cordless FlashFX Clippers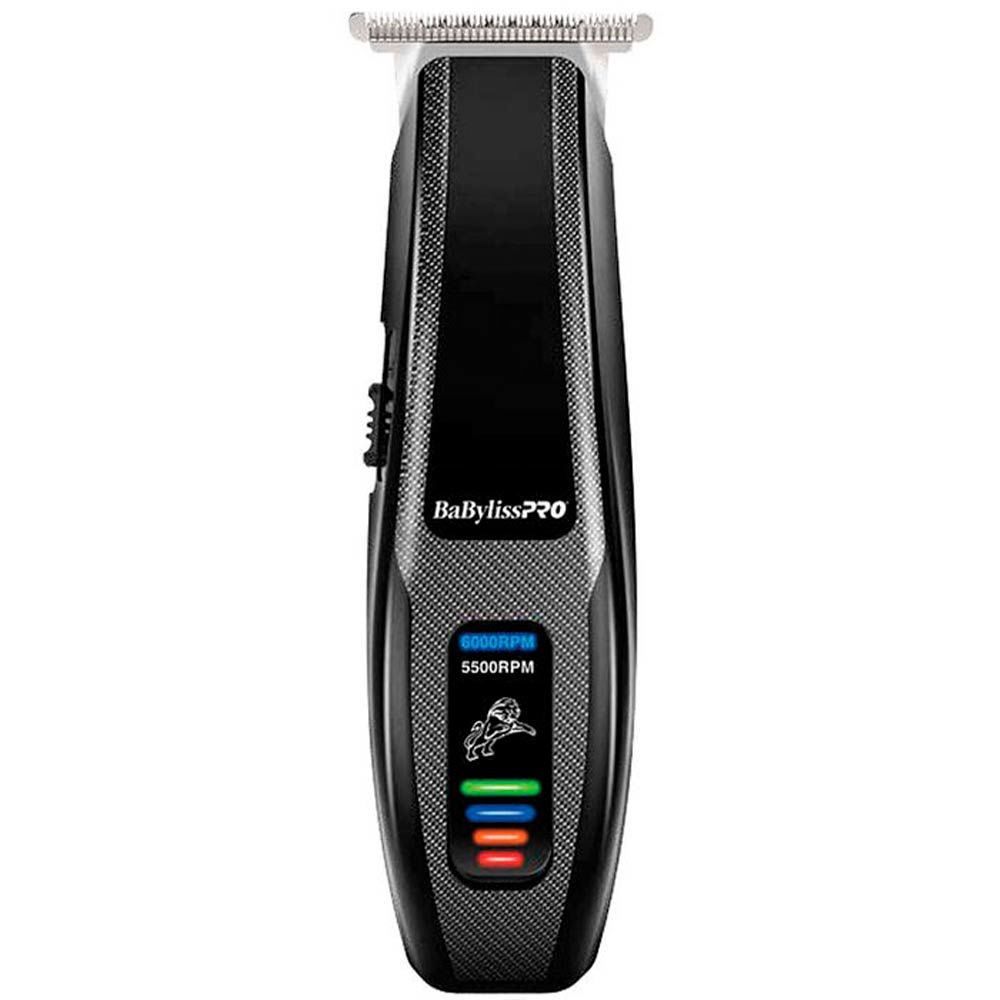 Courtesy of brand
The BaBylissPRO Barberology Cordless clippers have a number of advantages compared to other electric hair clippers. As they are incredibly sharp, they allow you to cut the hair very fast. And because they can be used cordless, nothing gets in your way when you are working on your masterpiece.
Conair Custom Cut 18-piece Kit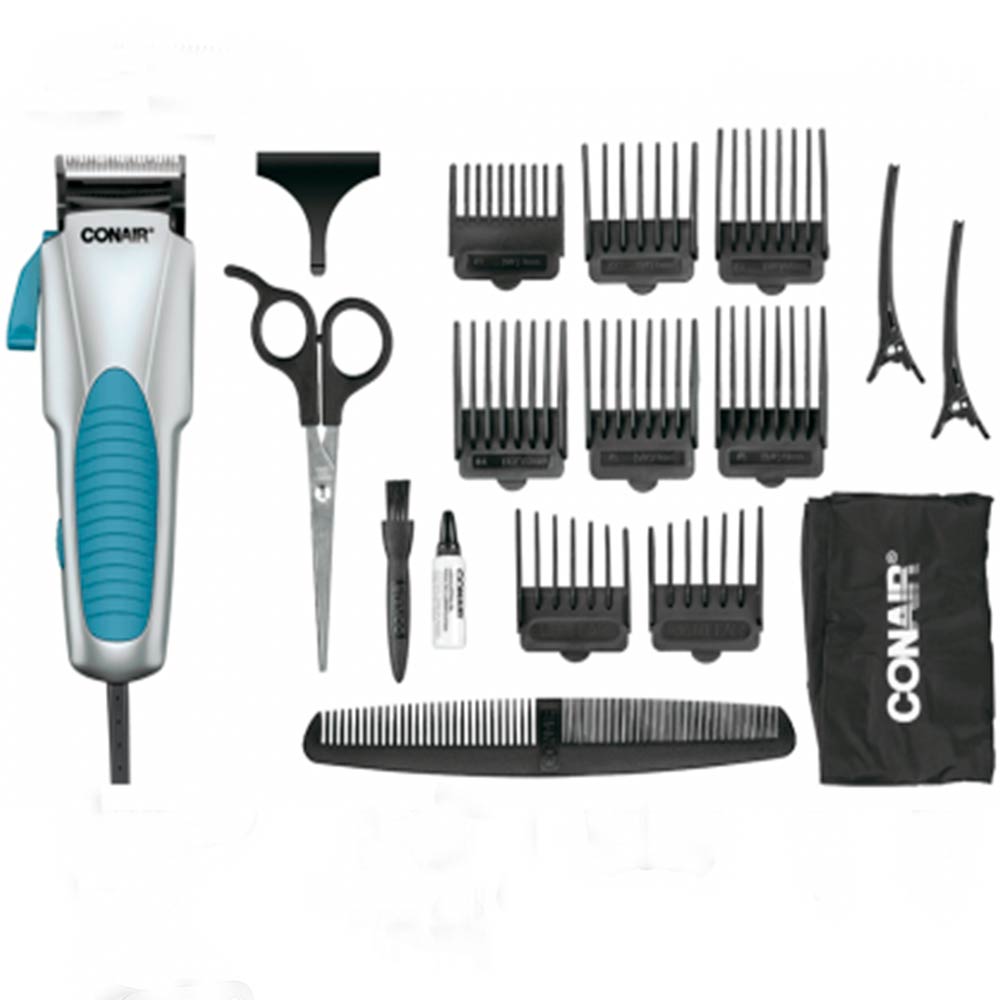 Courtesy of brand
Very often hair clippers with guards create quite a lot of mess, as they are scattered all over the place. But this is not the case for the Conair Custom Cut Kit. Although it includes as many as eighteen pieces, one of them is a hard storage case, where you can keep the rest of the items. Also, you will get eight guide combs, professional shears, a two sided comb, a brush for clean up, oil for blades and two clips for sectioning hair.
Limural Hair Clippers + Close Cutting Trimmer Kit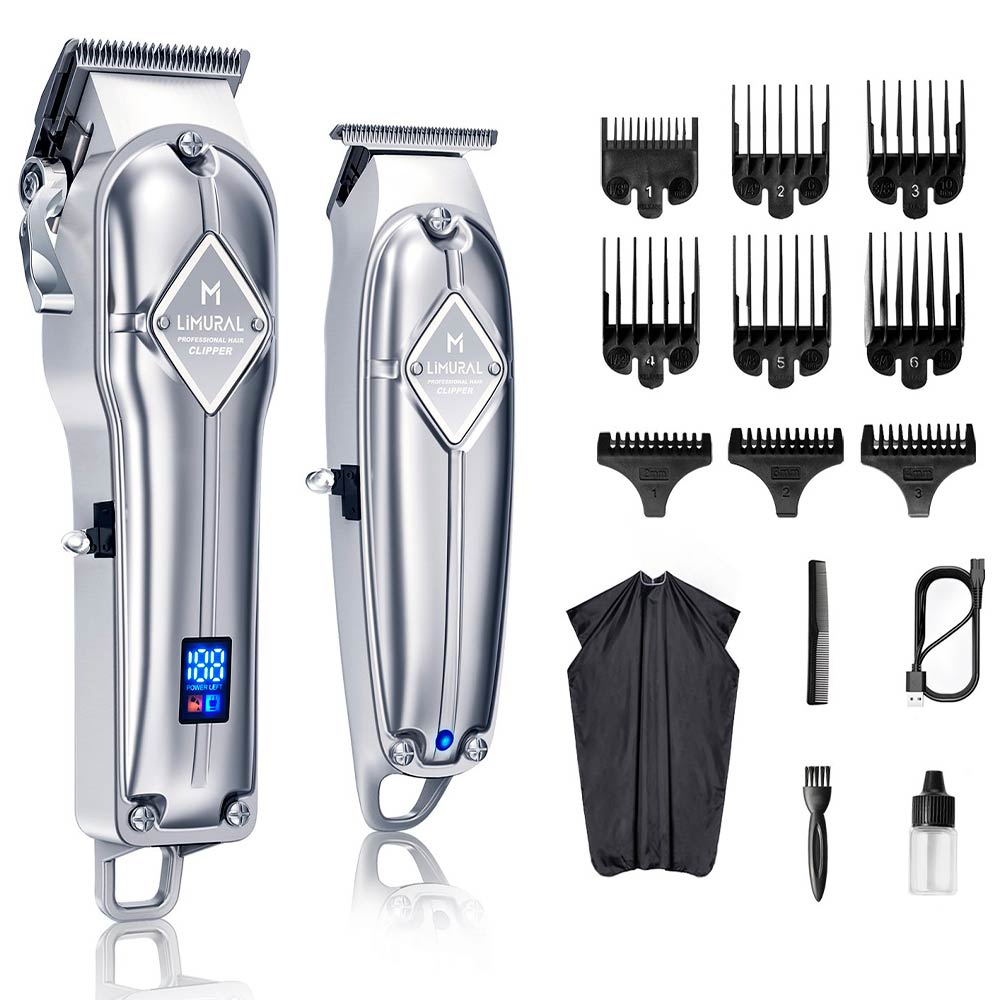 Courtesy of brand
If you want to get everything at once, the Limural kit may be what you are looking for. It contains not only one of the best hair clippers but one of the best hair trimmers as well. Both of them are cordless and can be charged using a USB cord. Also, you will get nine guards, a cleaning brush, hairdressing combs and oil for blades.
Now that you know how to pick out the best hair clippers, we are pretty sure that you will accomplish this task easily. Remember that we all have different preferences and needs, so adjust your requirements to your individual case. With that in mind, you are guaranteed to not only achieve the desired outcome but also enjoy the process.
FAQs
What is the best brand of hair clippers?
Brands like Andis, Remington and Wahl are known to manufacture the best mens hair clippers.
What hair clippers do barbers use?
Andis, Philips and Wahl are the most popular hair clippers for men among professional hairstylists and barbers all over the world for their top notch quality and high performance.
How do men use hair clippers at home?
When using hair clippers at home, it is important to be patient. First, attach the bigger guard size to the hair trimmer and run it all around your head. You can also get the hair faded, working your way from the hairline toward the top on the sides and from the forehead toward the back up top. Alternate lengths from longest to shortest in order to achieve the haircut you want. As a final touch, clean the outline using the hair trimmers with no attachments.
Is Andis or Wahl better?
It is almost impossible to choose between the two, as they both offer the best clippers for men to use professionally and at home. However, if you are a newbie, then Wahl will be a more suitable option for you. Andis, in its turn, works better for men who feel more confident with professional hair clippers.
REFERENCES: