When choosing your new haircut, you should consider many different things, such as your hair type, face shape and lifestyle. We mentioned hair types men in the first place not without good reason. Whether you can or cannot pull off a specific hairstyle directly depends on the type of hair you have. So that you won't make a poor shot with your next haircut, we've prepared your personal handy guide to all of the existing hair types with illustrative examples.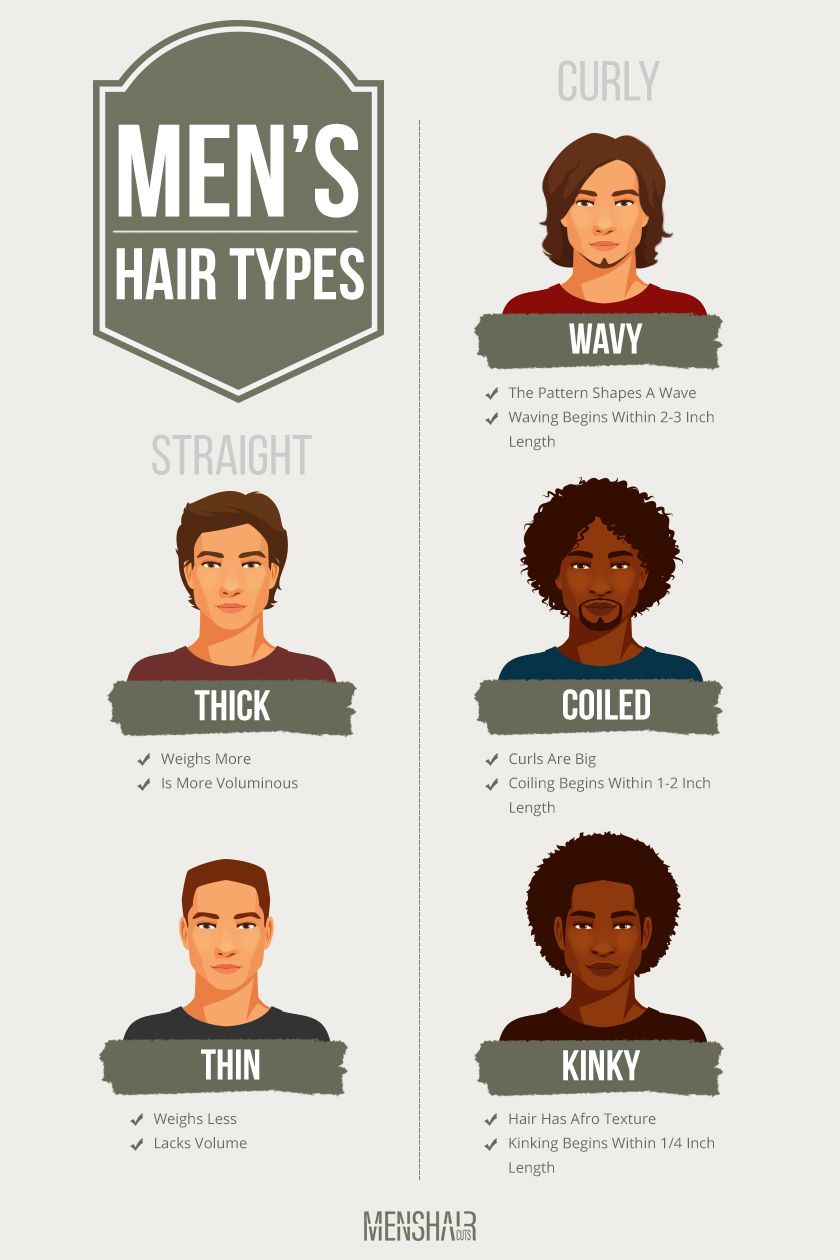 Thick Hair Types Men
Short hairstyles for thick hair always appear attractive and eye-catching. Full head of hair looks luxuriant, and baldness doesn't seem to menace it. This hair type is highly coveted by almost everybody who doesn't have it. However, if they knew about the pitfalls that you get with dense hair, they'd most likely change their mind. No matter whether it's soft and wavy or coarse and curly, thick hair is very difficult to manage and maintain. Haircuts for thick hair should be done regularly. Moreover, guys with dense locks can pull off not every 'do. That's, probably, why there are so many short haircuts for thick hair, but not long ones.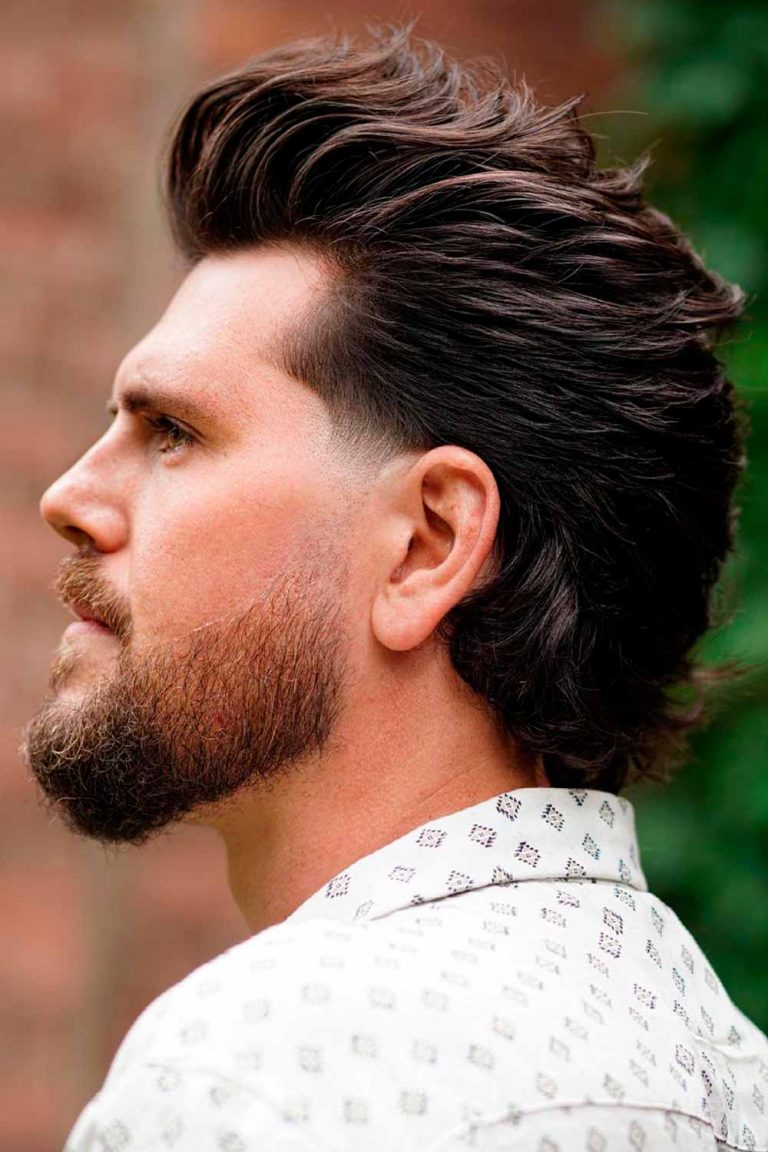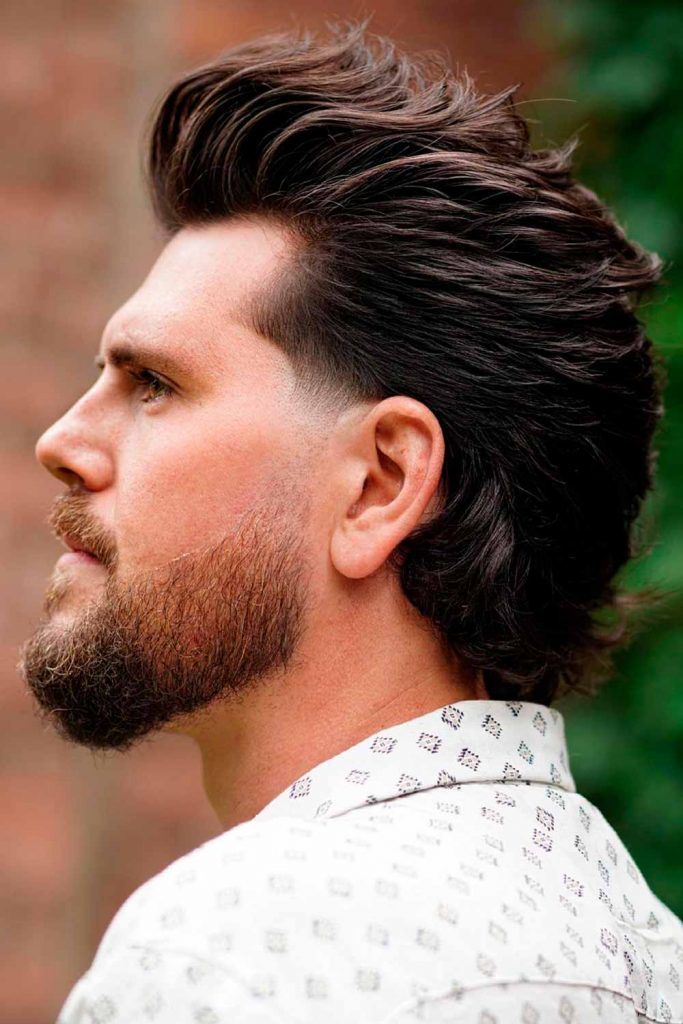 Source: @z_ramsey via Instagram
Haircuts For Thick Hair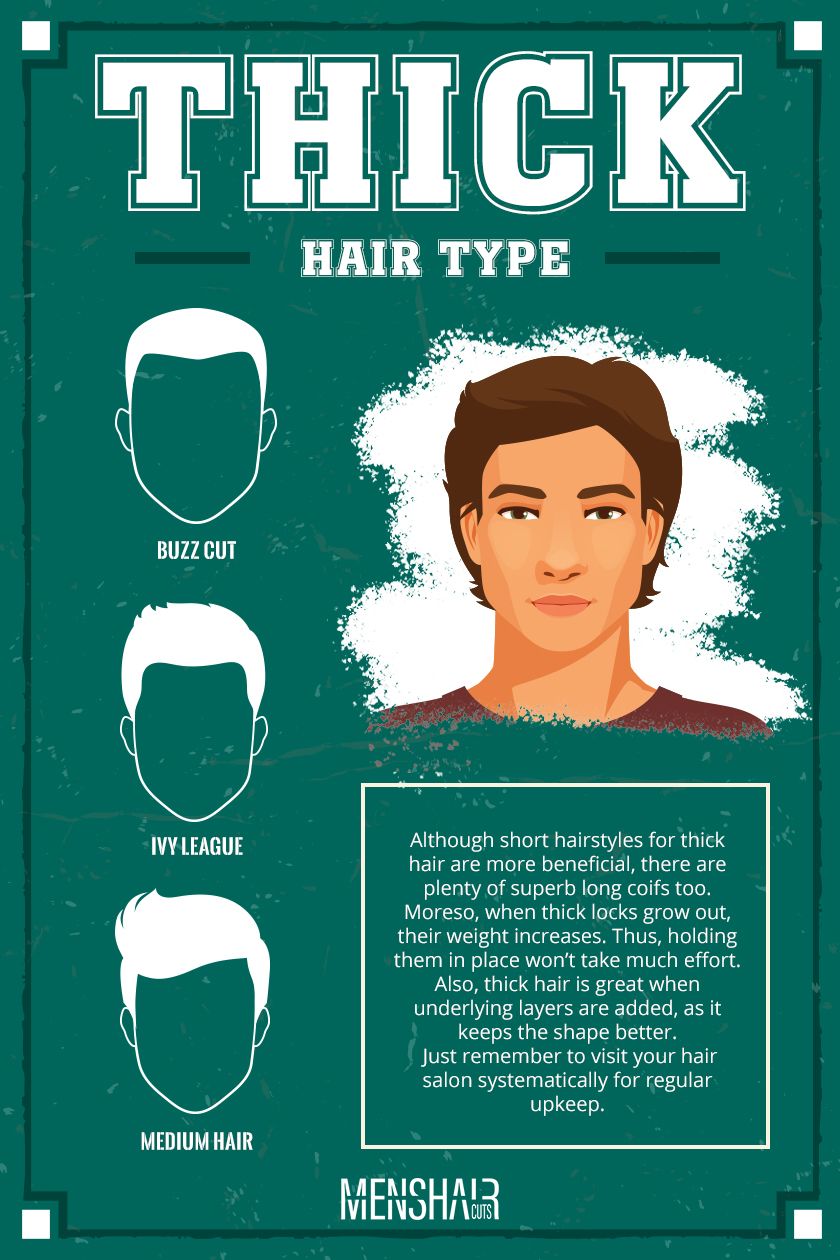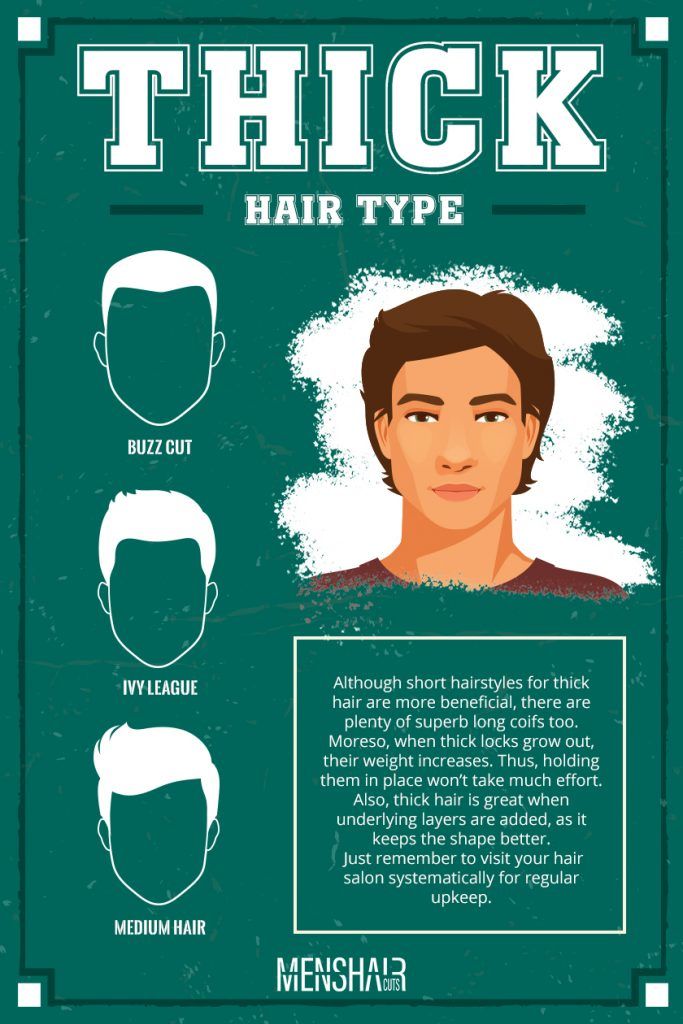 Talking of the haircuts for men with thick hair, you'll be pleased how many of them there are. Everybody will be able to find the cut to match their tastes. Although short hairstyles for thick hair are more beneficial, there are plenty of superb long coifs too. Moreso, when thick locks grow out, their weight increases. Thus, holding them in place won't take much effort. Also, thick hair is great when underlying layers are added, as it keeps the shape better. Just remember to visit your hair salon systematically for regular upkeep.
To give you a bit of inspiration, here are some photos of the trendiest haircuts for thick hair.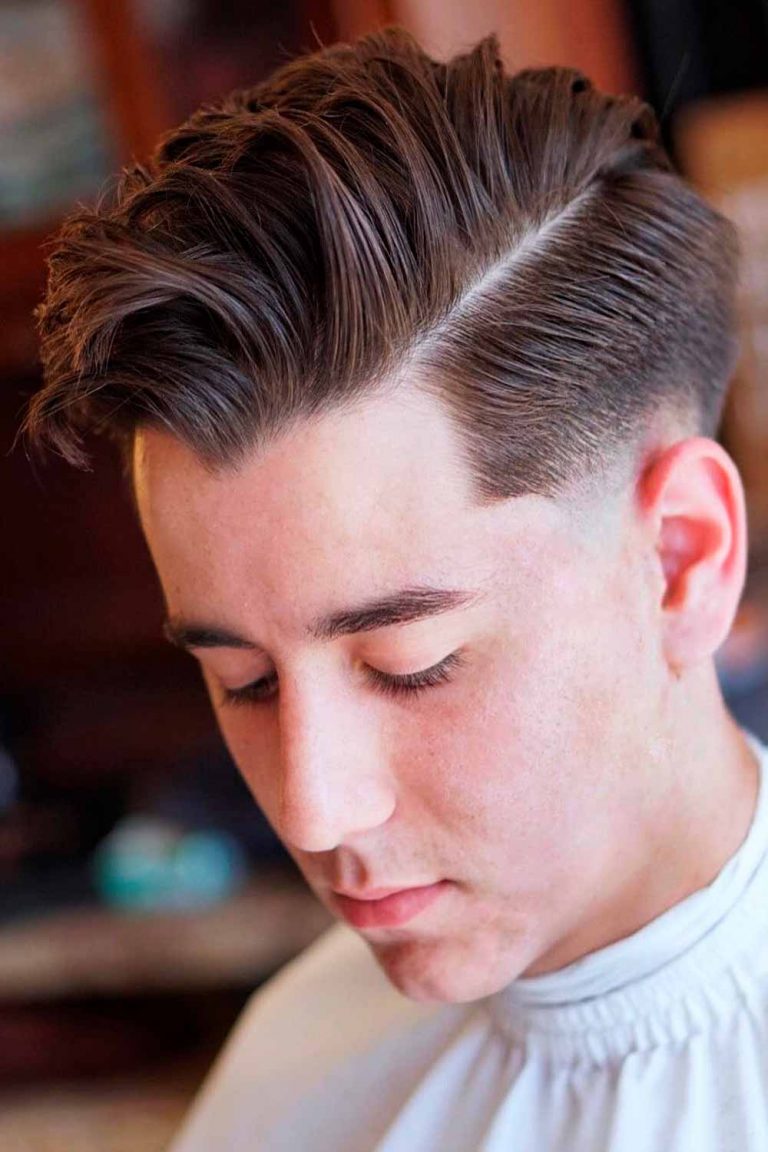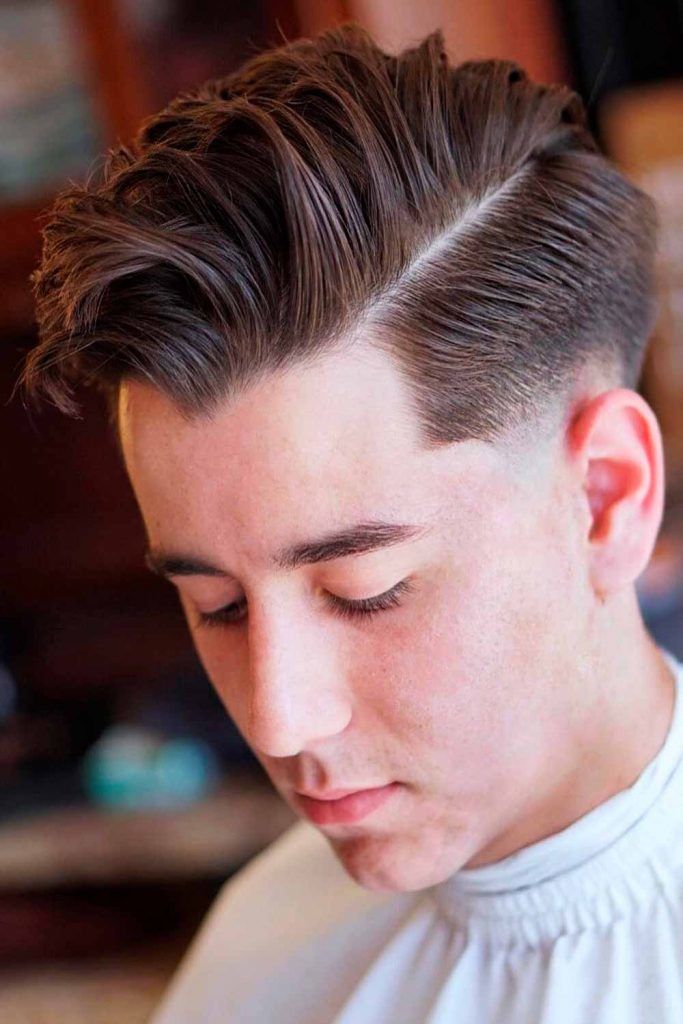 Source: @z_ramsey via Instagram
Source: @egobarbers via Instagram
Source: @egobarbers via Instagram
Source: @hayden_cassidy via Instagram
Hair Products For Thick Hair
The type of products you'll want to use for thick hair depends on the result you look to achieve. To get a bit of volume use gel or mousse applied directly to the roots and a blow drier. For sleek guy haircuts, the product should be used on damp hair. It's also important what tool you'll be using to style and dry your hair. The best option is to use a comb with wide teeth to shape your thick hair and blower with a diffuser to dry it.
Thinning Or Balding Hair Types Men
Sooner or later (or, maybe, even now), you might need to look for hairstyles for thin hair. If you have this hair type, your locks most likely look floppy, lank and completely lifeless. Moreover, they lack volume and bulkiness. There are multiple causes of thinning hair and receding hairline: genetics, environmental problems, aging, etc. Whatever they are, you still want your hair to look its absolute best. With the right haircuts for fine thin hair, you won't feel deprived or impaired. Notably, there aren't only short hairstyles for thin hair but also an abundance of long ones.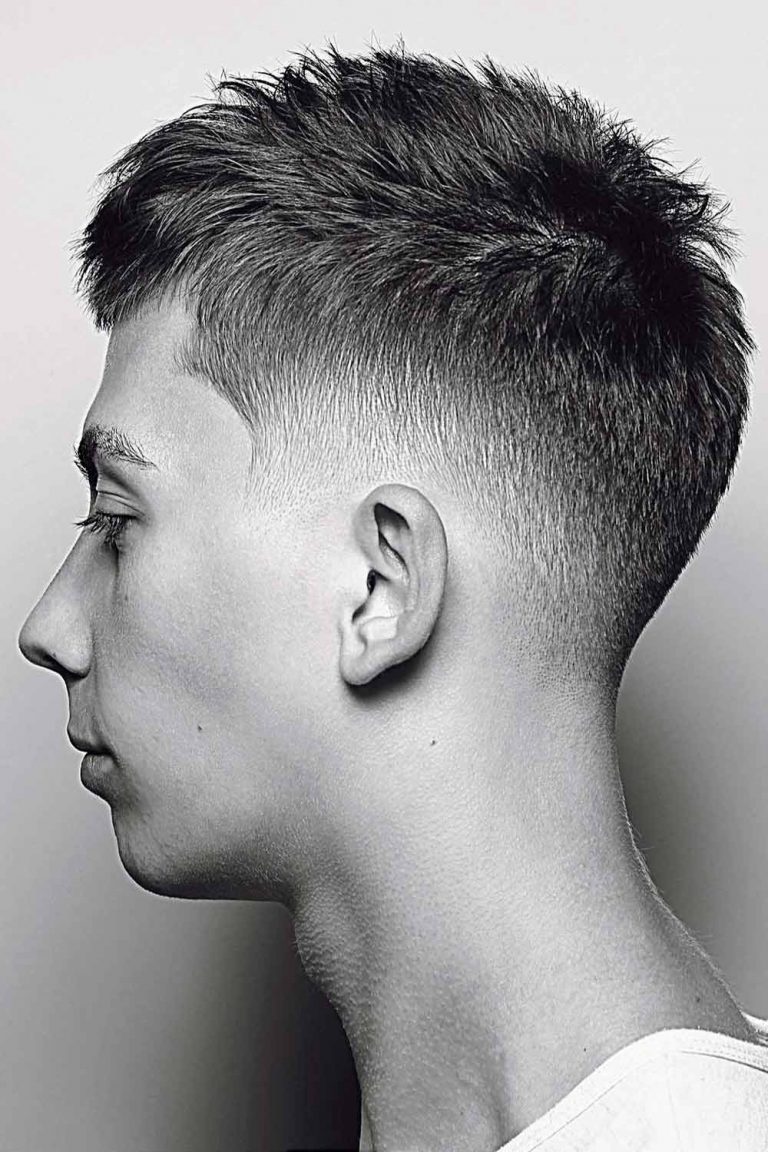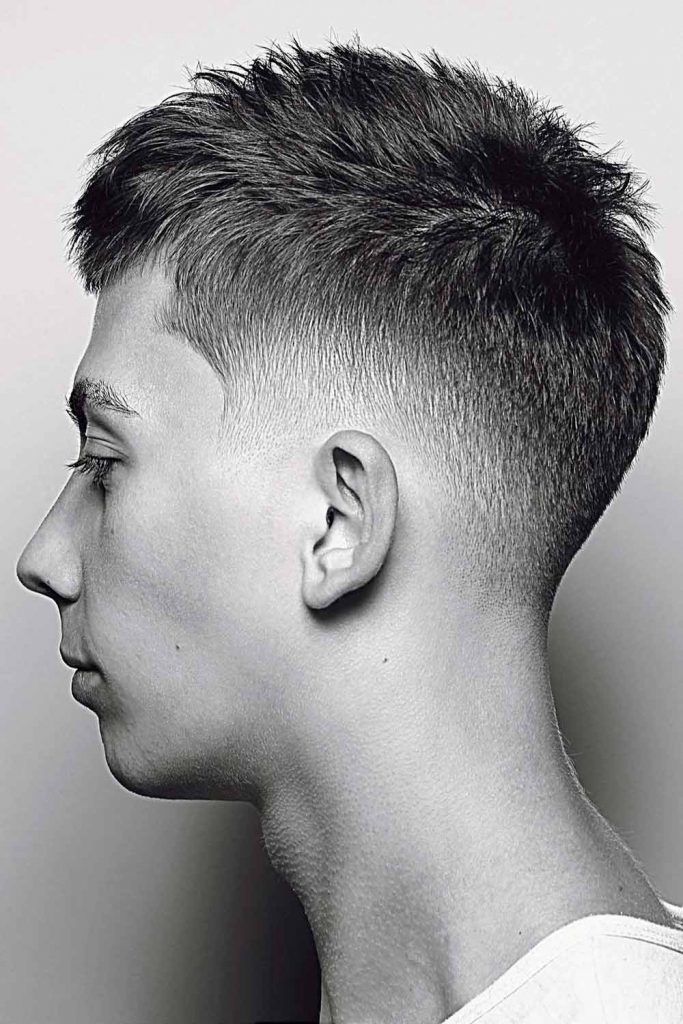 Source: @a.nizhnick via Instagram
Haircuts For Thin Hair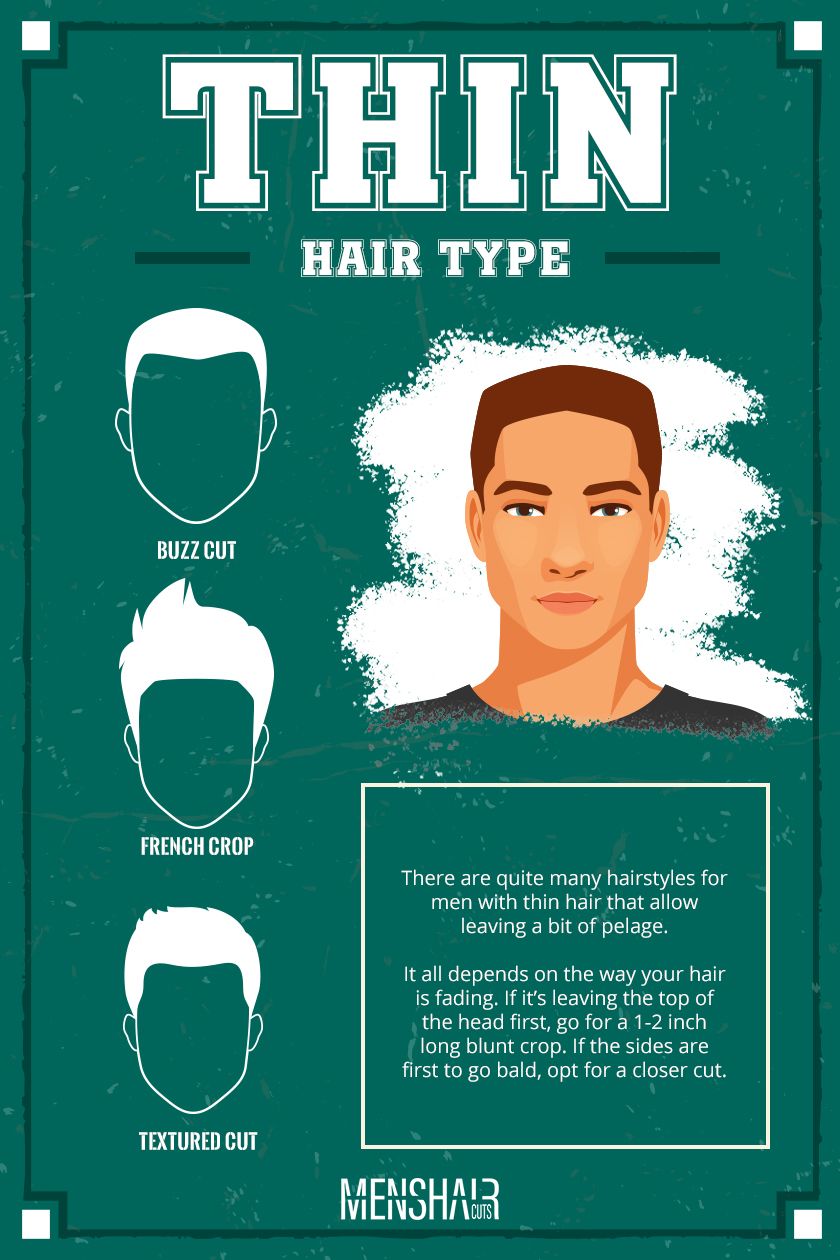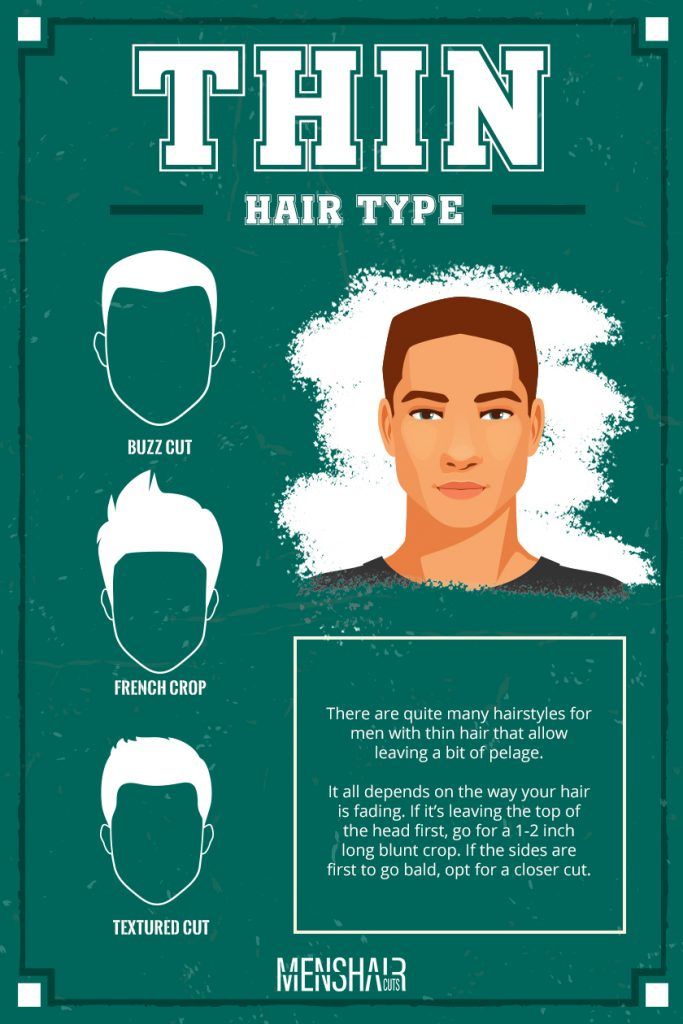 Think that the best haircuts for thin hair are a shaved off head and a buzz cut? You're right to some point. However, don't be so reckless. There are quite many hairstyles for men with thin hair that allow leaving a bit of pelage. It all depends on the way your hair is fading. If it's leaving the top of the head first, go for a 1-2 inch long blunt crop. If the sides are first to go bald, opt for a closer cut.
Should you need some inspo on what to do with your thinning hair next time you visit your local barber shop, here are some ideas.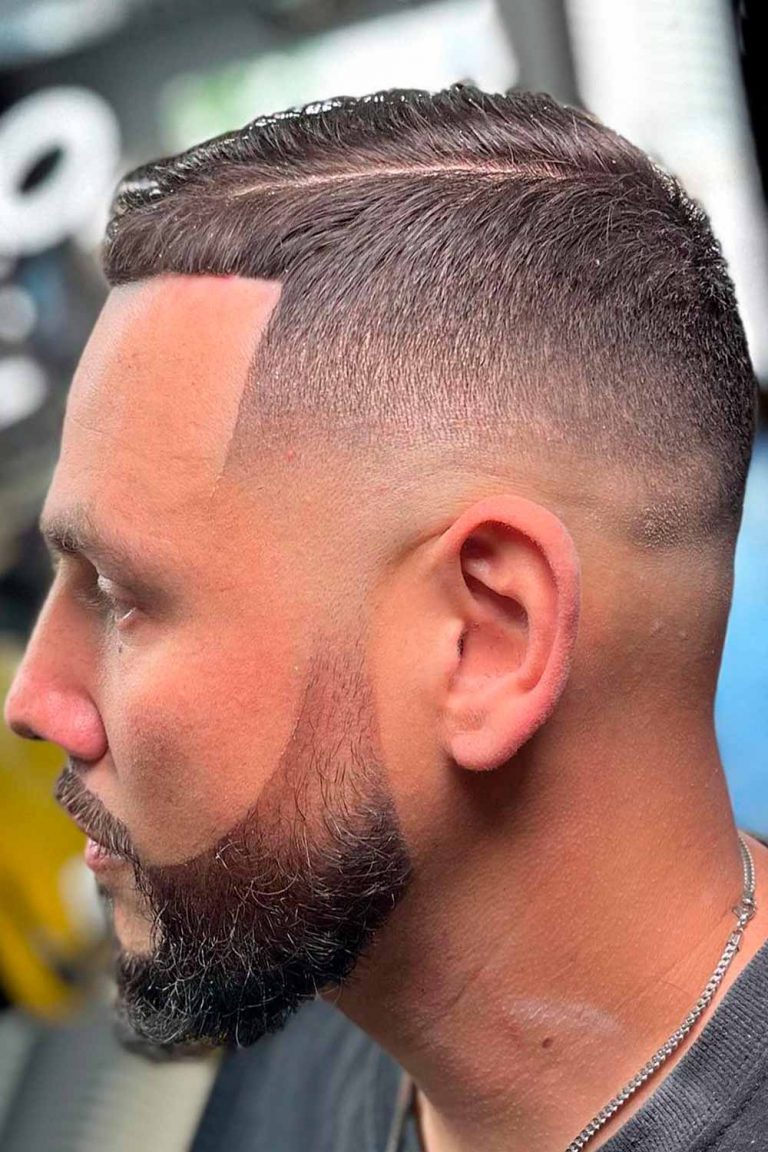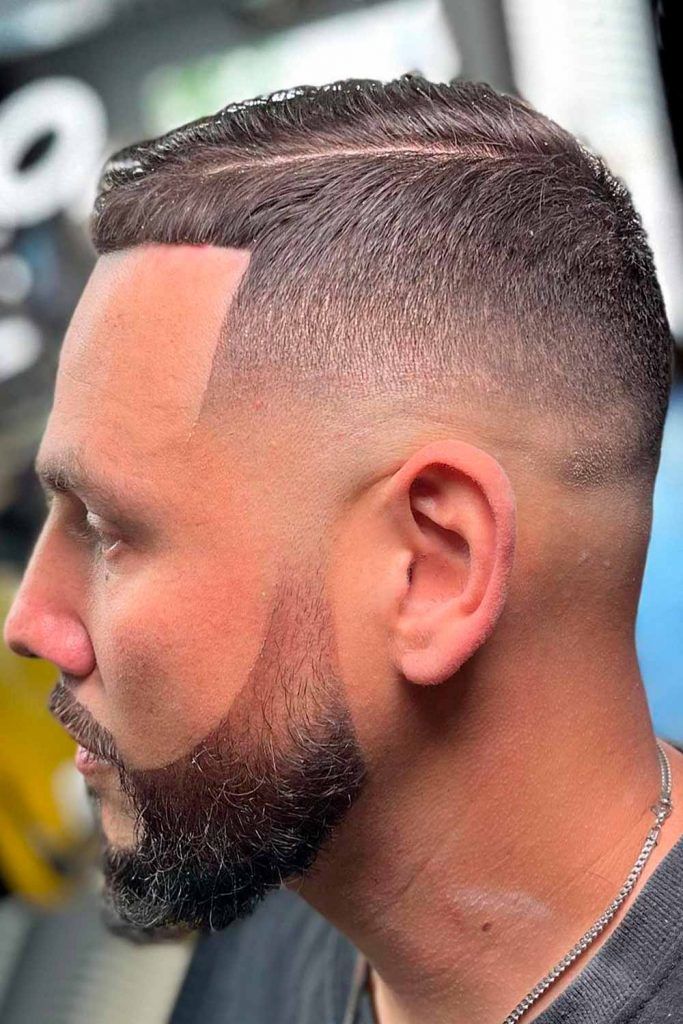 Source: @frankdabarber via Instagram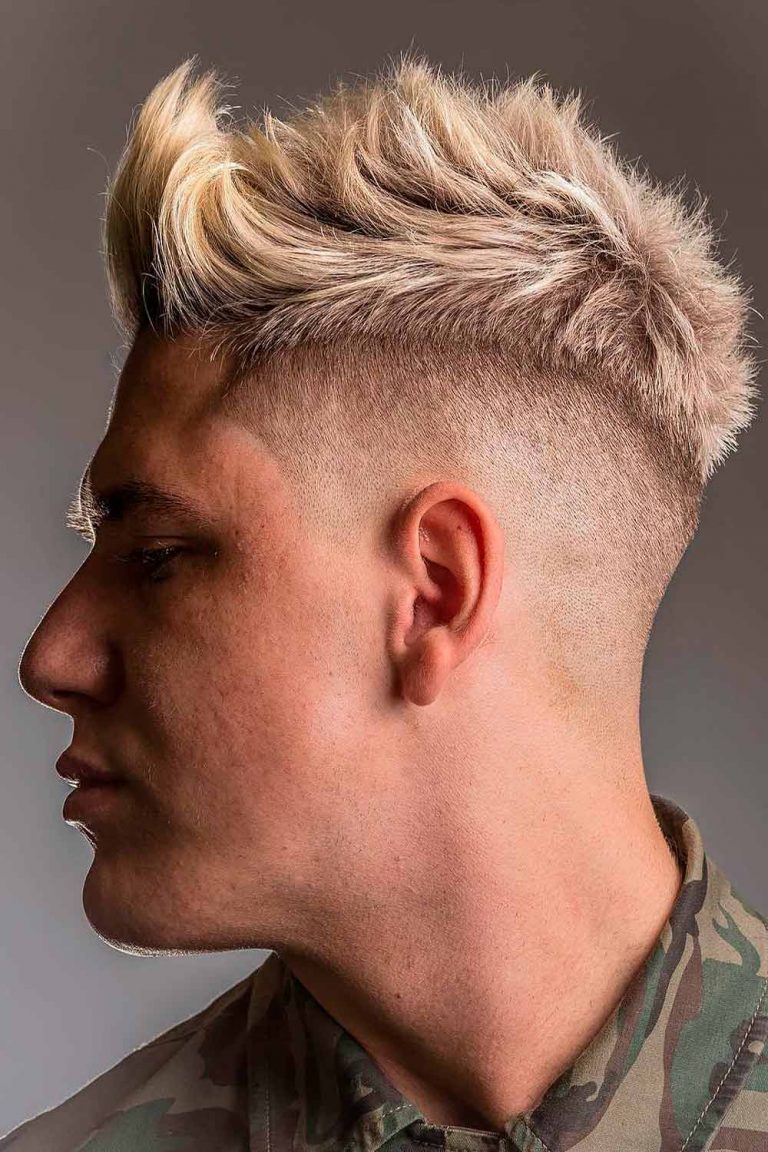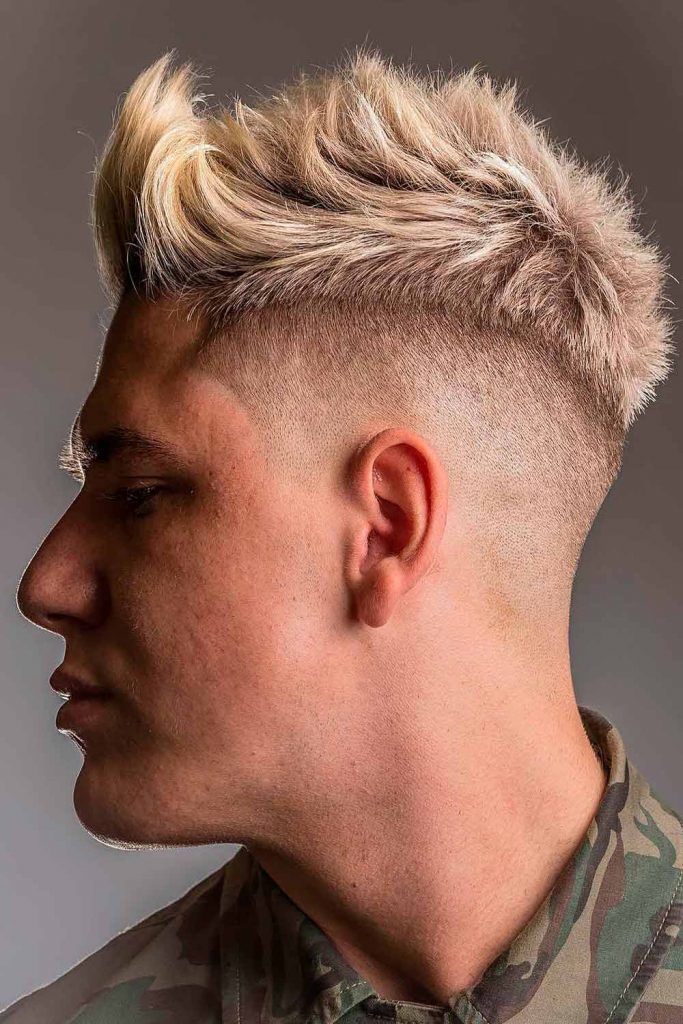 Source: @tombaxter_hair via Instagram
Source: @hayden_cassidy via Instagram
Source: @hayden_cassidy via Instagram
Hair Products For Thin Hair
For thinning hair, it's important that you don't allow the product to build up on your scalp, as it may cause fallout and hinder hair growth. To stop that from happening, cleanse and exfoliate your head systematically. Also, turn to lightweight and water-based products, which are much easier to wash out from any men's hairstyles.
Fine Hair Types Men
If you have fine hair, then most likely you find it rather challenging to keep it on a roll. This hair type isn't thick and voluminous, hence often looking limp and see-through. Though, with a great number of ultra-versatile hairstyles for fine hair, all of these concerns won't bother you anymore. You'll effortlessly choose the look that suits your preferences, be it long or short hairstyles for fine hair.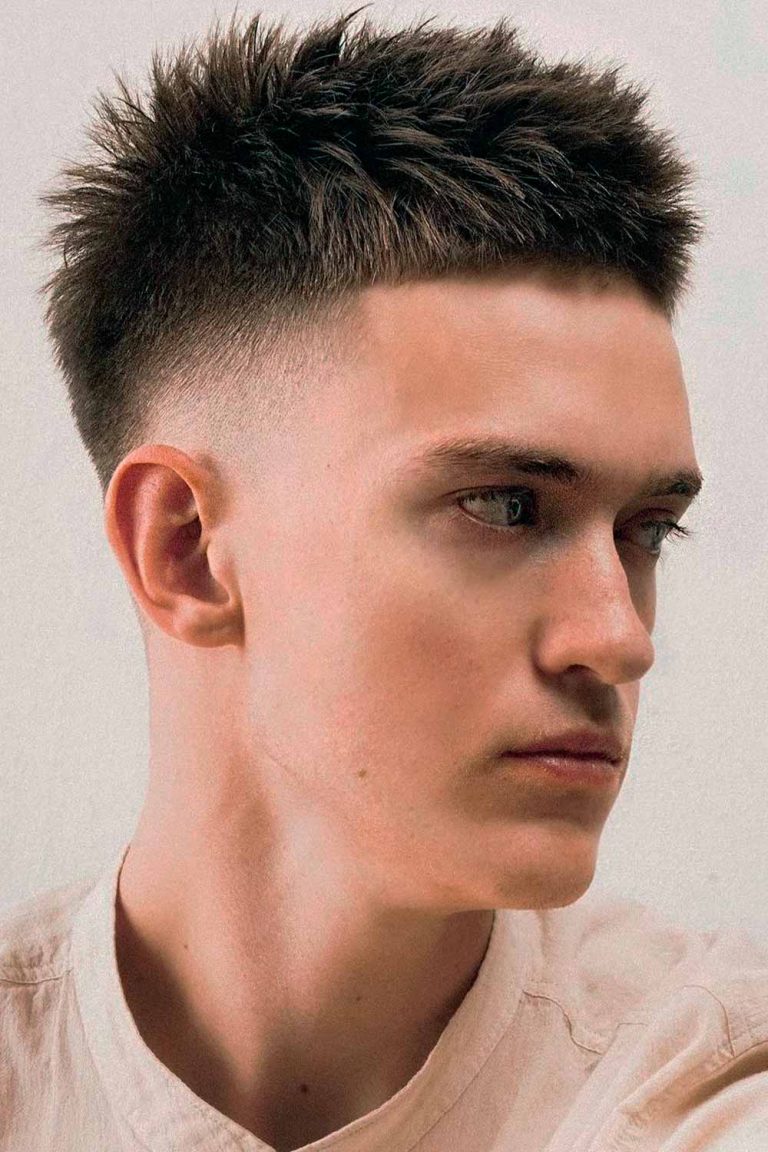 Source: @z_ramsey via Instagram
Haircuts For Fine Hair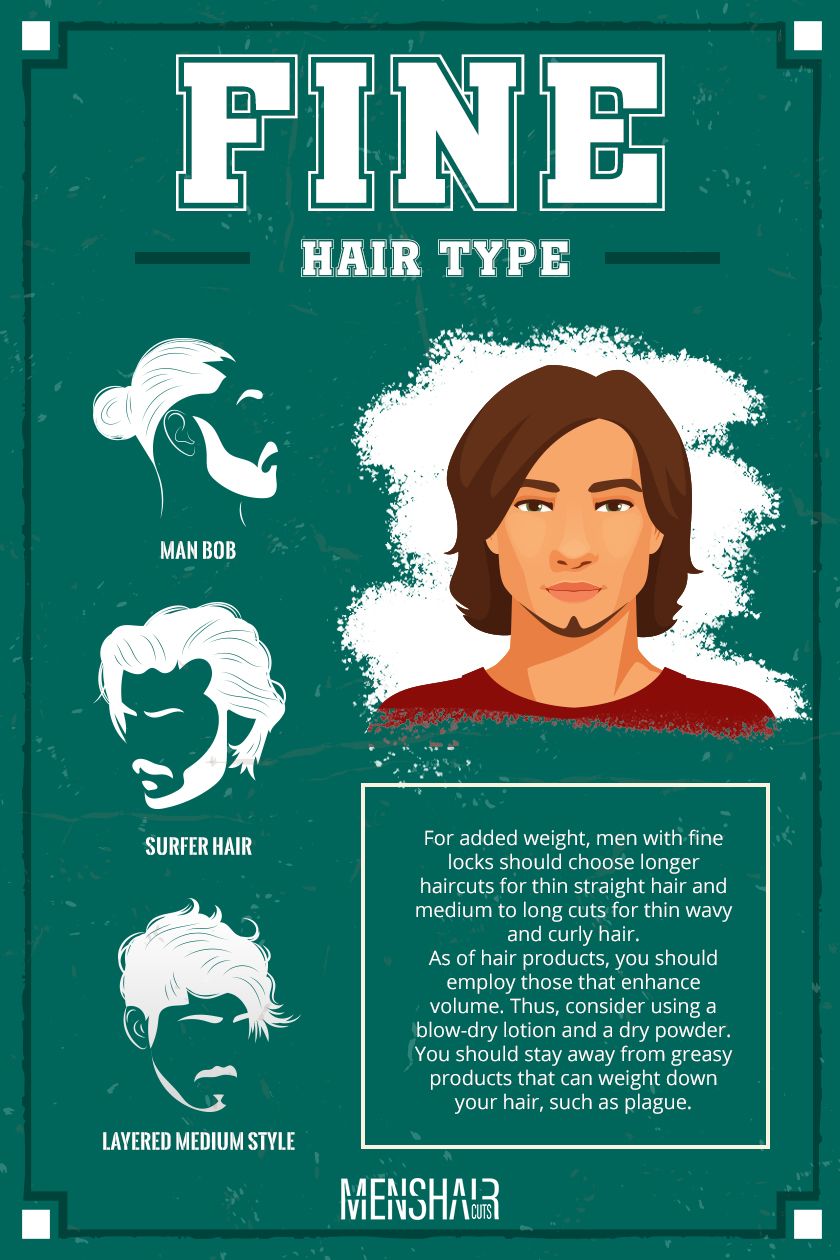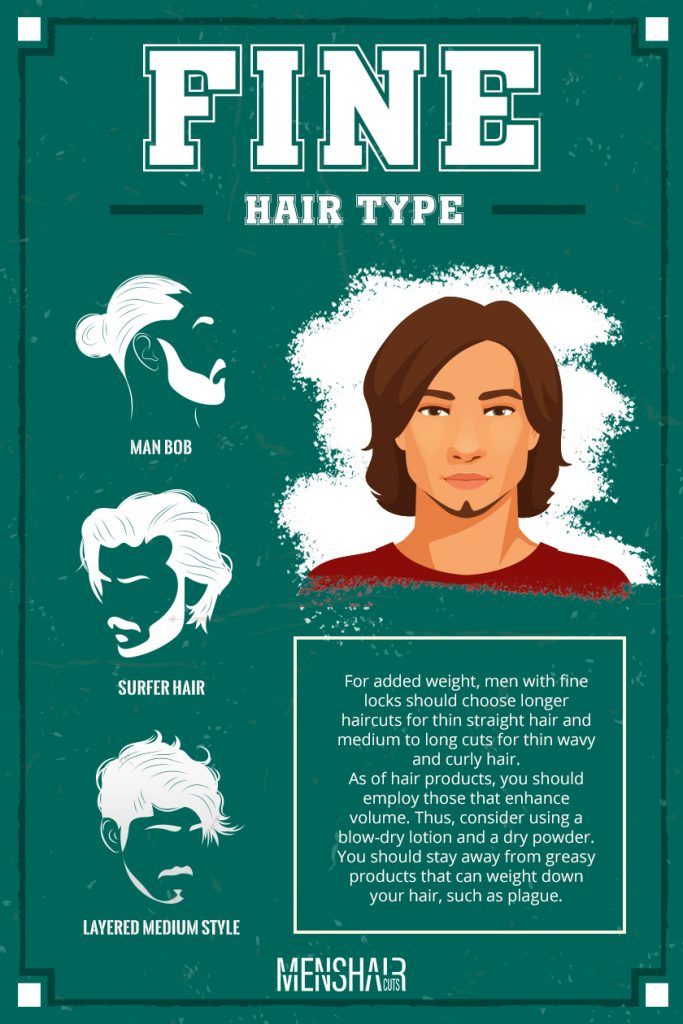 For added weight, men with fine locks should choose longer haircuts for thin straight hair and medium to long cuts for thin wavy and curly hair. Here, we've selected the most flattering haircuts for fine hair that you have to try on!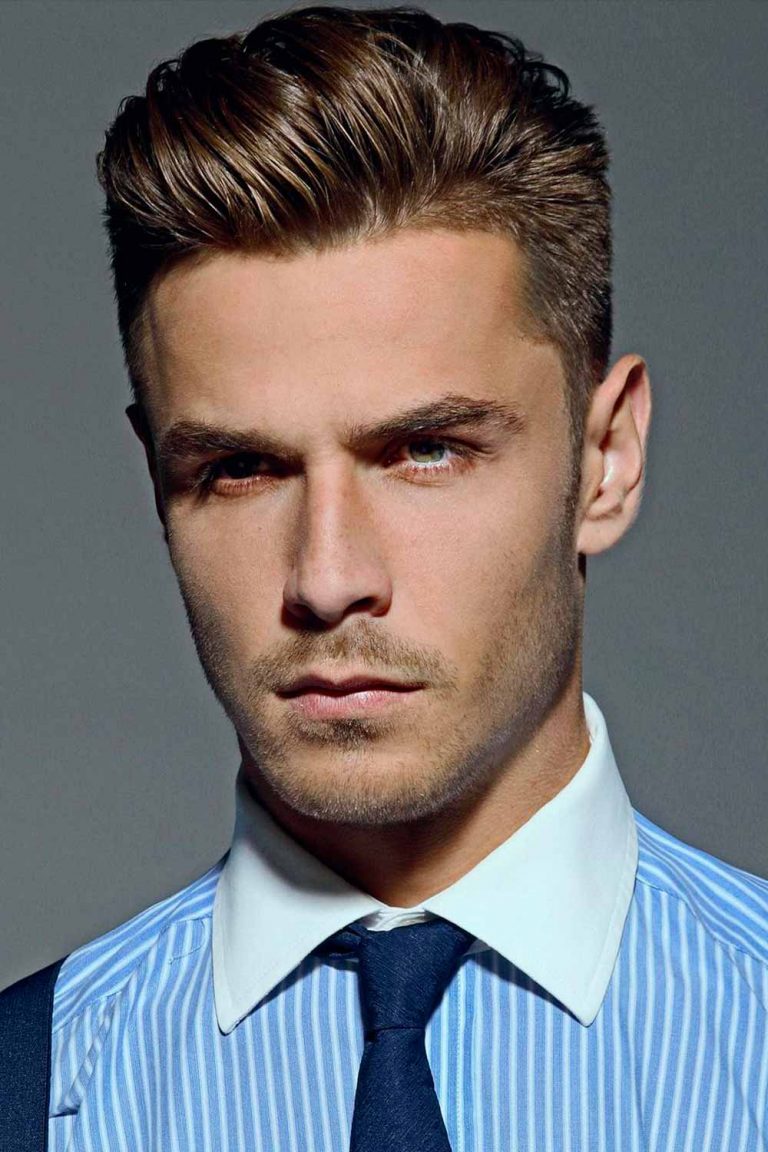 Source: @sergeyshapochka via Instagram
Source: @lanedorsey via Instagram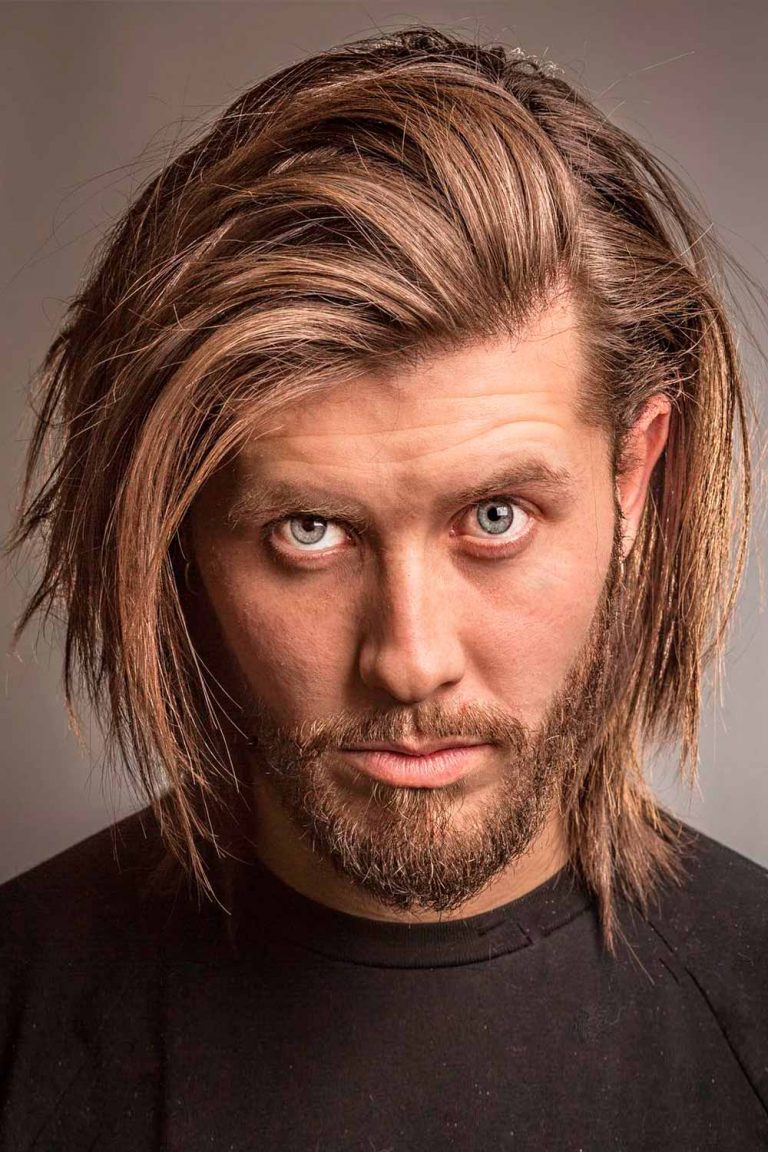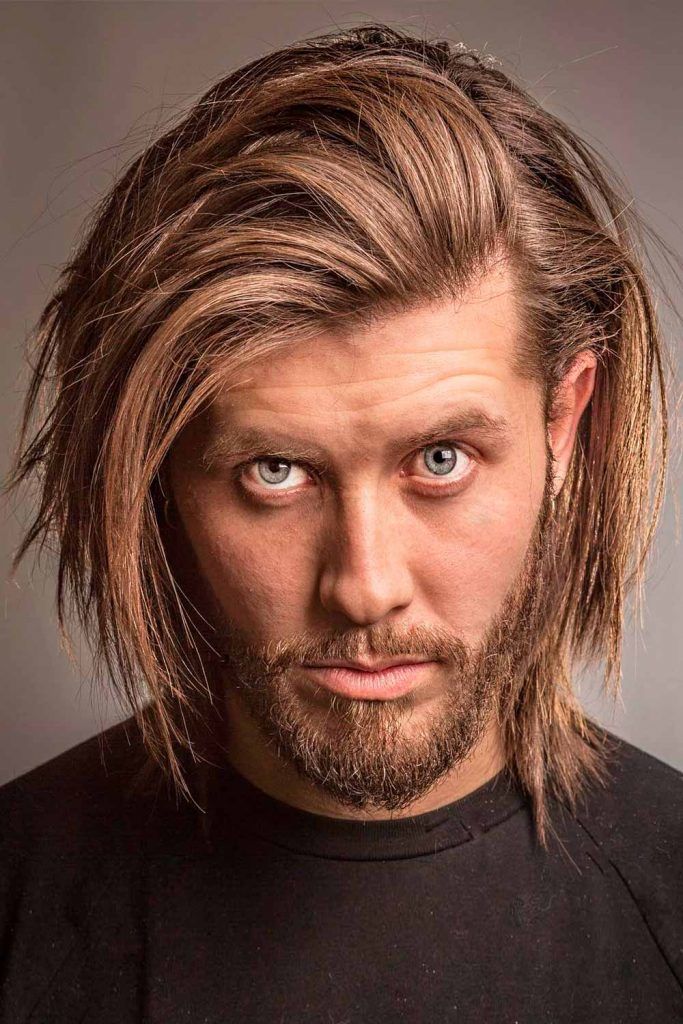 Source: @tombaxter_hair via Instagram

Source: @enrico.ravenna via Instagram
Hair Products For Fine Hair
As of hair products, you should employ those that enhance volume. Thus, consider using a blow-dry lotion and a dry powder. You should stay away from greasy products that can weight down your hair, such as plague. Besides, the technique of styling your hair is crucial. Use a sparing amount of the product and employ a vent brush when blow drying your locks.
Curly And Wavy Hair Types Men
Wavy and curly hair men often find their type tricky when it comes to cutting and styling. Because waves and curls can vary in texture and size immensely, there are plenty of wavy and curly hair types. That being said, you'll find a great many hairstyles for both types of hair.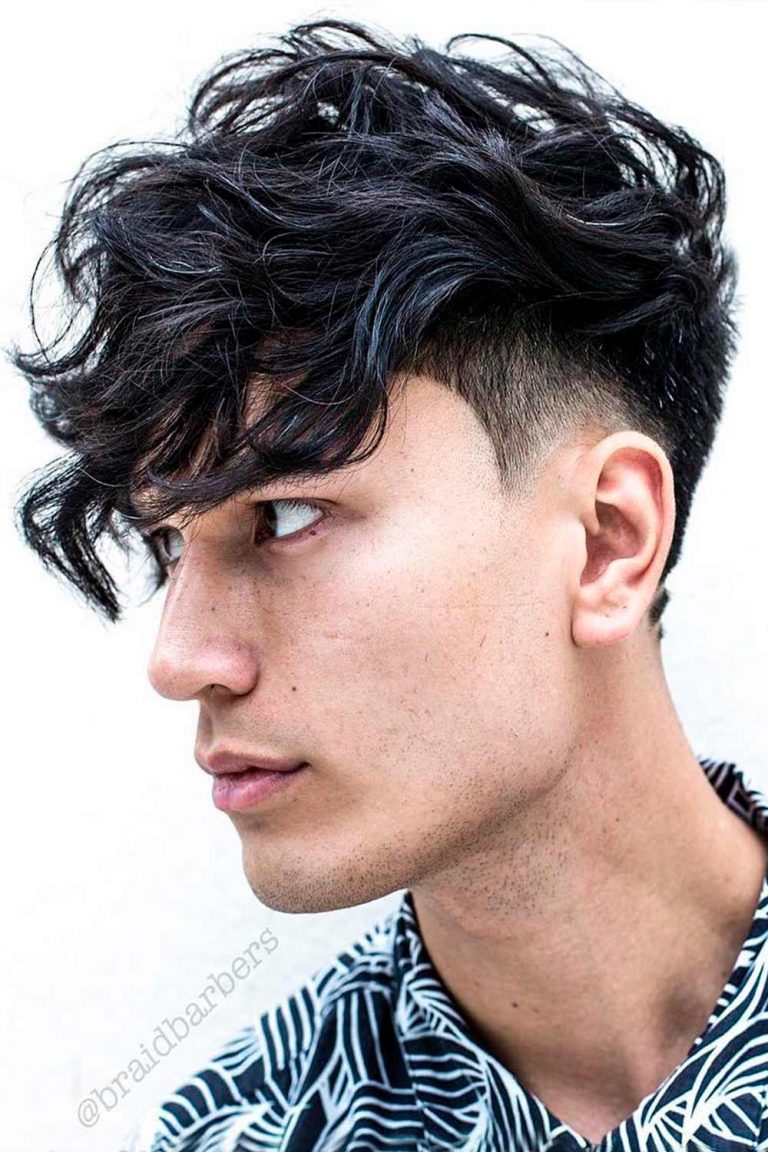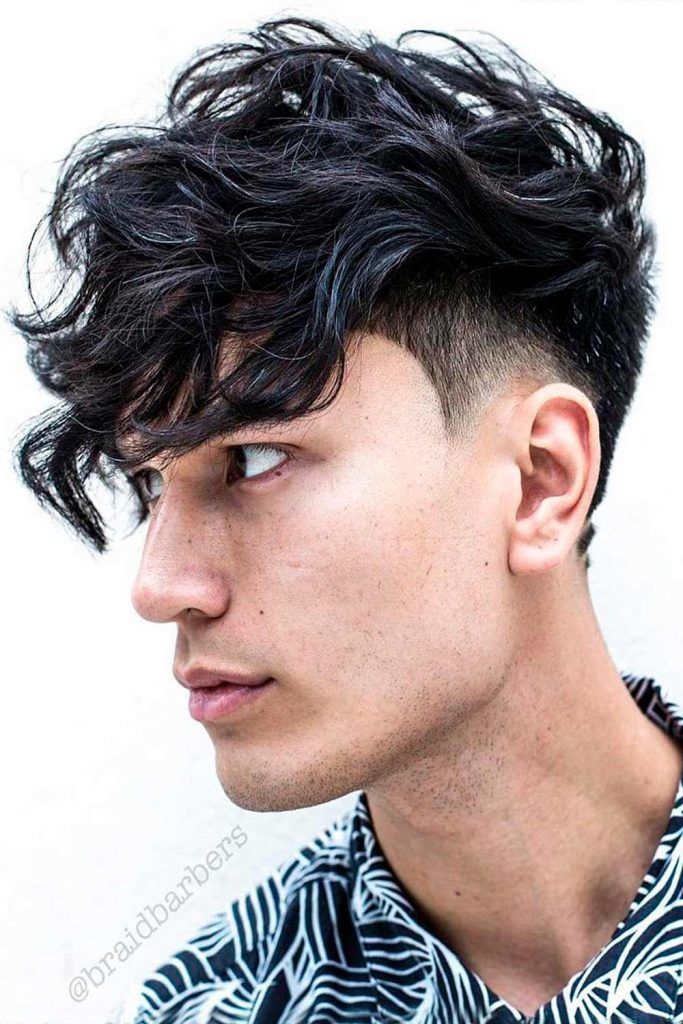 Source: @r.braid via Instagram
Haircuts For Curly Hair
Curly and wavy hair men should pay closer attention to short sides long top popular mens haircuts, such as crops and quiffs, as they add dimension and dynamic to the hair. Do you need some specific examples? There you go.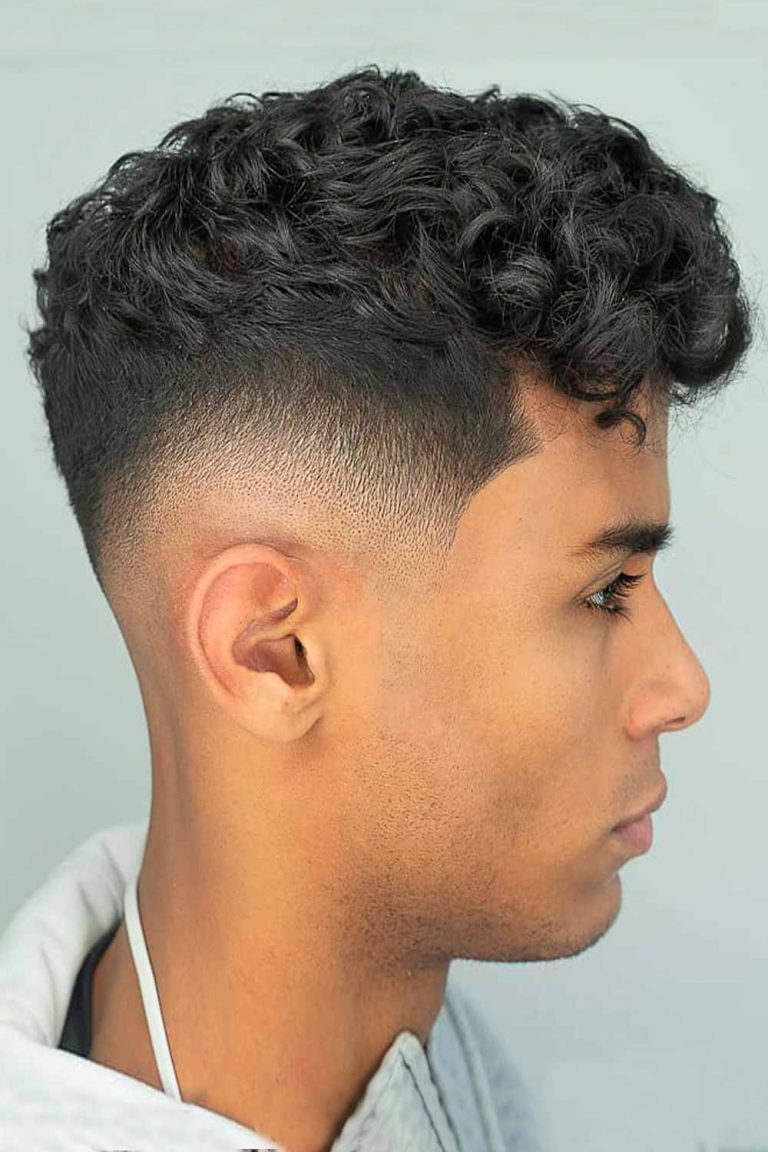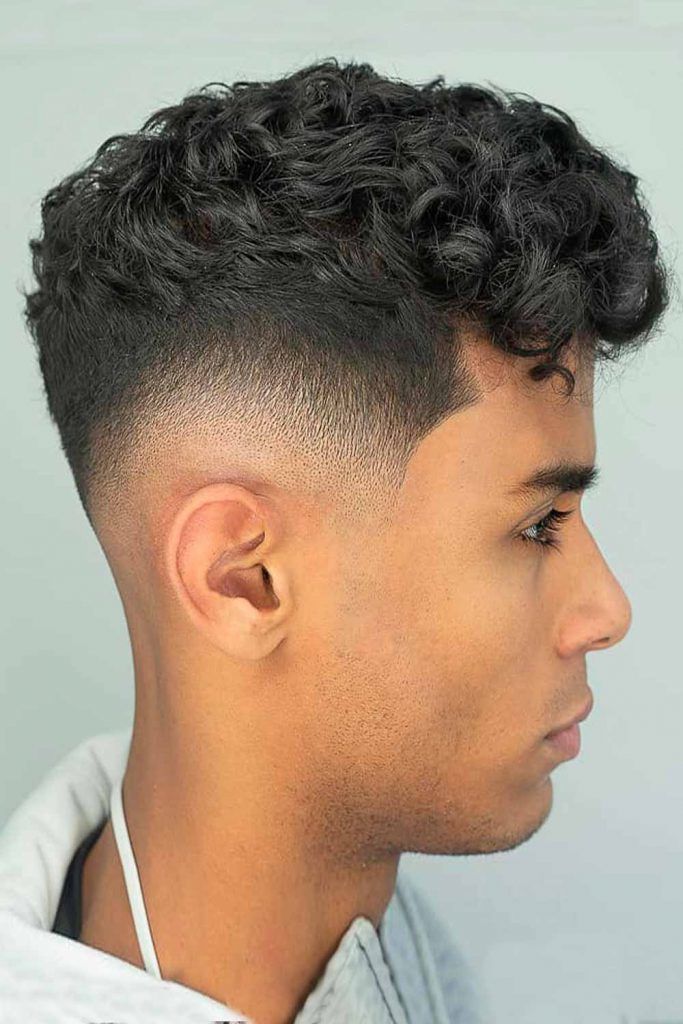 Source: @keller_konturen via Instagram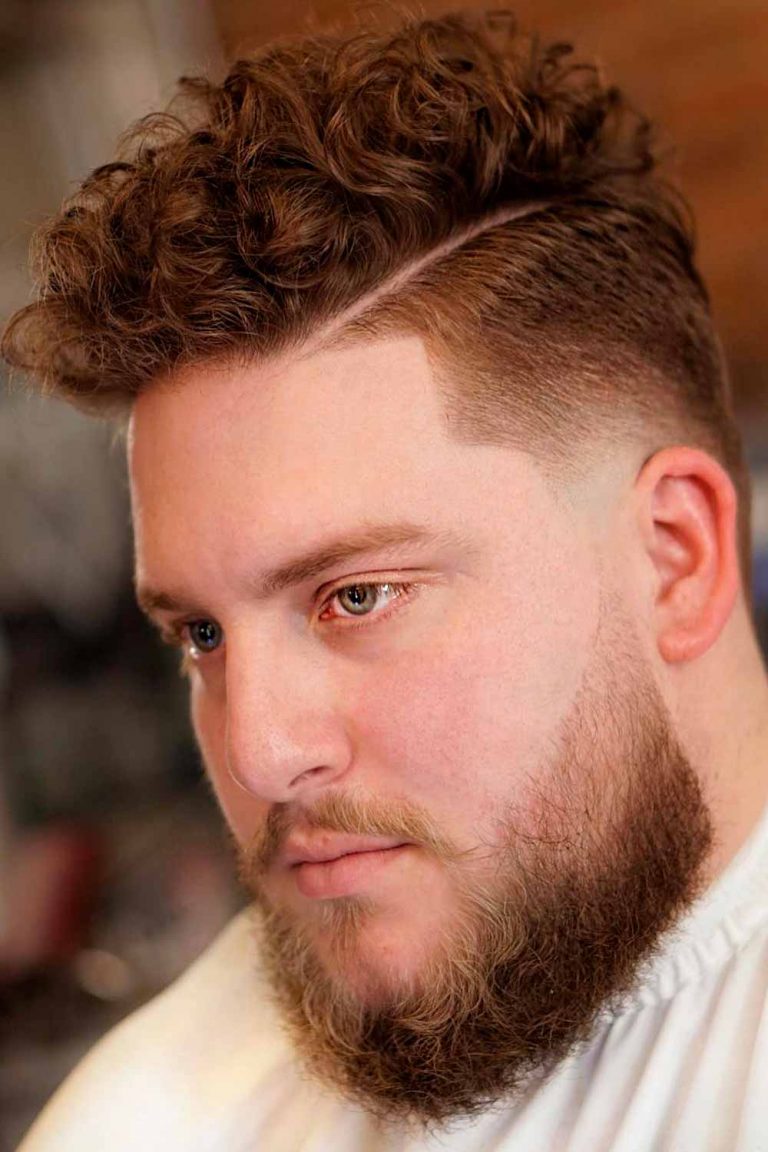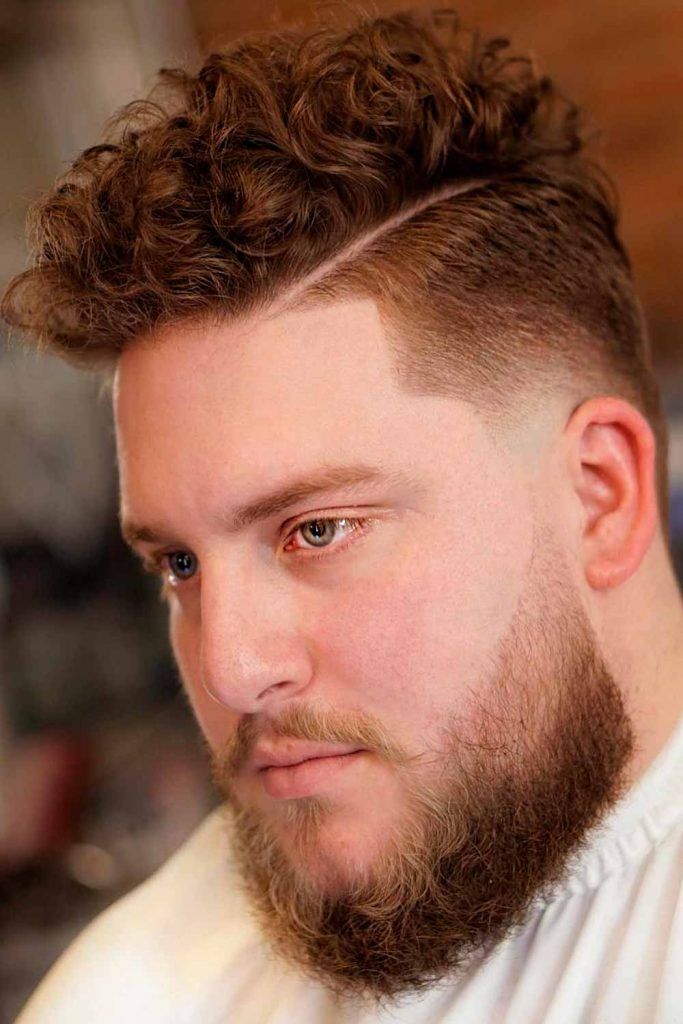 Source: @z_ramsey via Instagram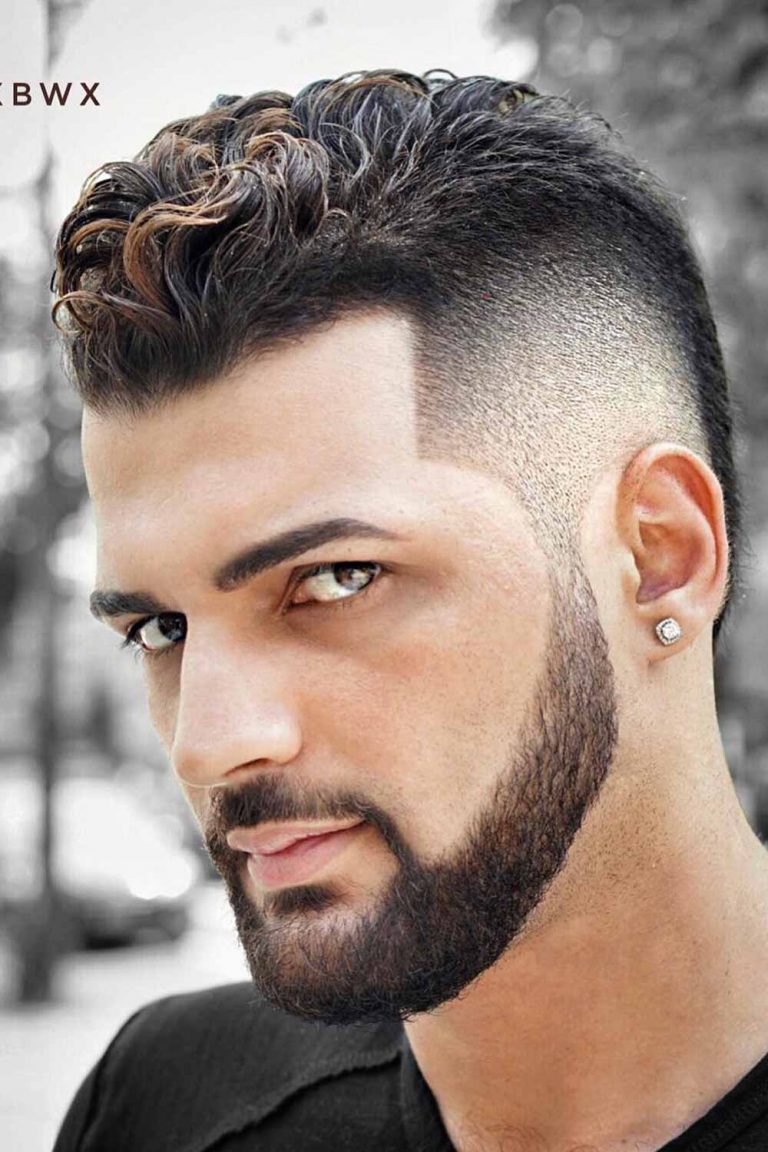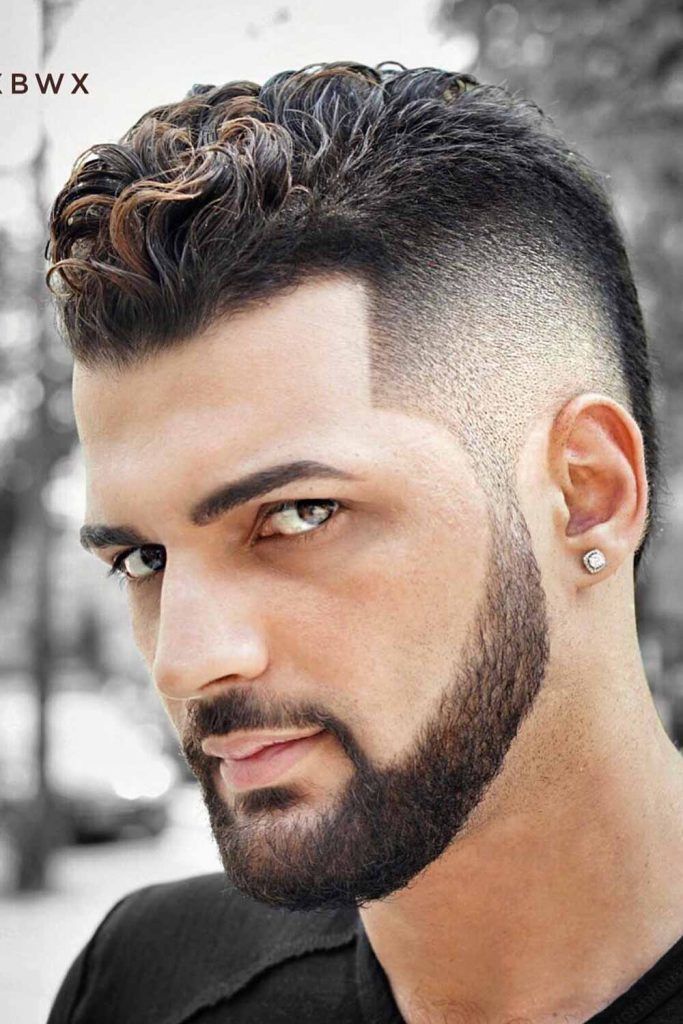 Source: @xbigwesx via Instagram
Source: @ryancullenhair via Instagram
Hair Products For Wavy And Curly Hair
For wavy and curly locks, you don't really need many products. For enhanced texture, go with a sea salt spray and for keeping your hair in place, apply a styling clay. Regarding the tools, you won't need many or even any. Simply exploit your fingers and a blow dryer.
Unruly Hair Types Men
Does it take you too much effort to manage your hair? Does it refuse to remain straight or flat as you mean for it? And, we bet your cuticle layer is hell rough.
Congrats then, you have unruly hair. Don't get upset too early though. There's a bright side of your hair type. Because you have such textured hair, your total look will come out pretty amazing.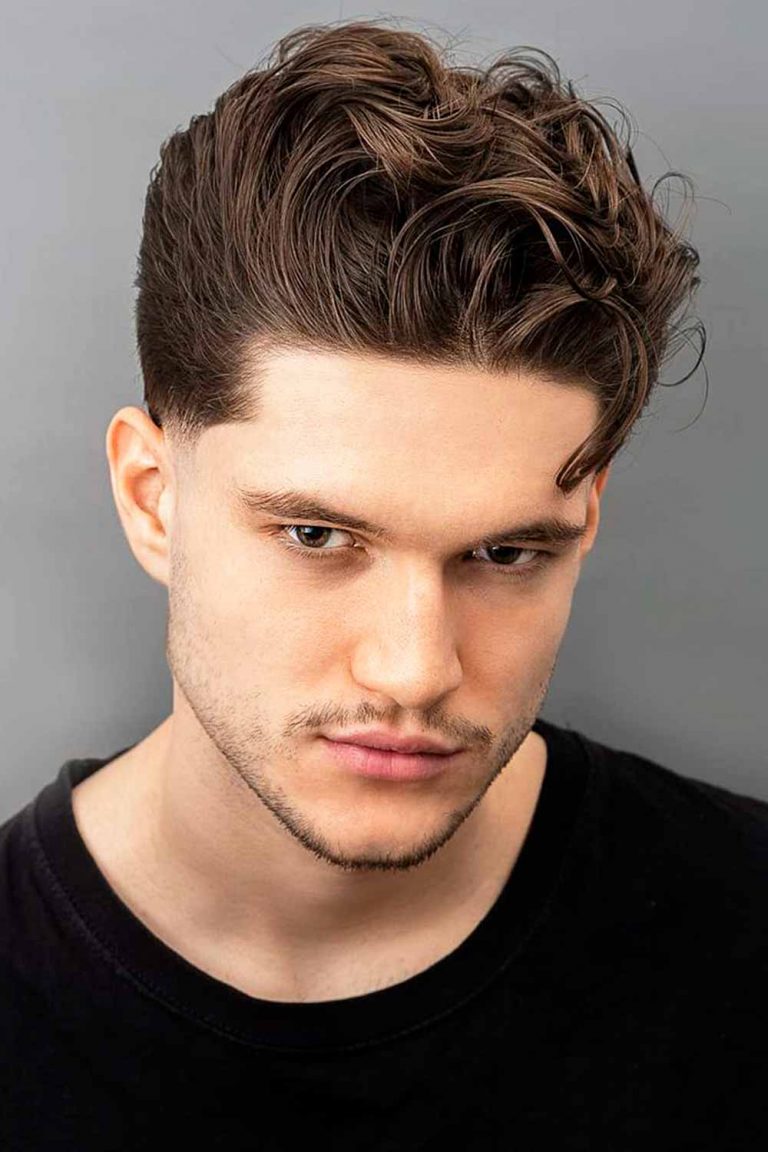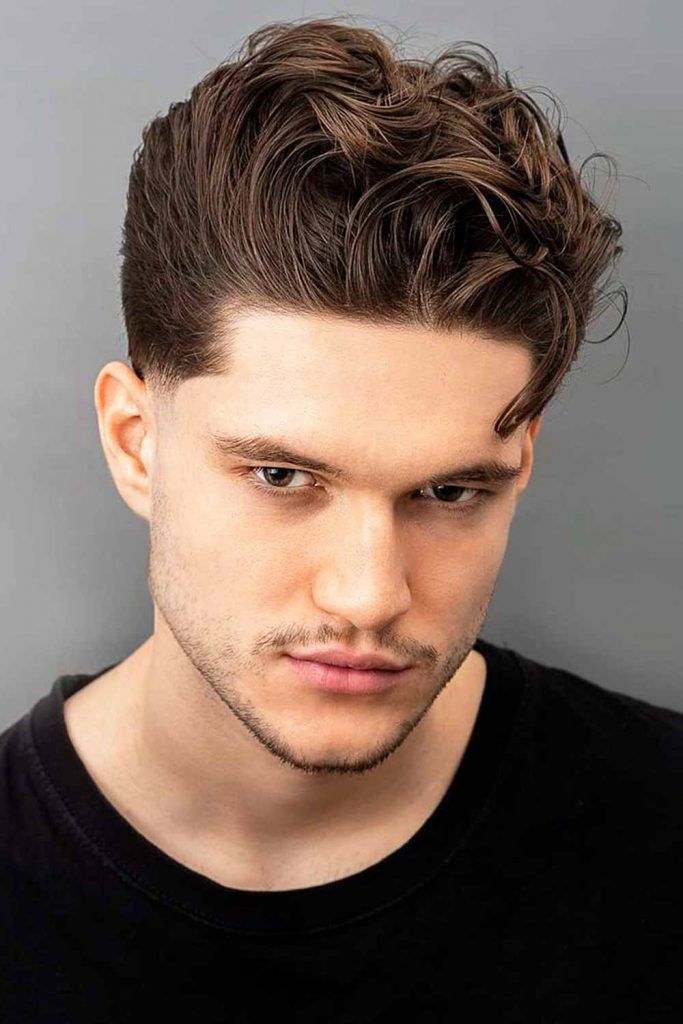 Source: @keller_konturen via Instagram
Haircuts For Unruly Hair
Thanks to your defined hair texture, your hairstyling opportunities are pretty wide. The trick is in the perfect combo of the product and the cut. You might want to sport short and long haircuts more, like tousled mops that frame your face or cropped sides and back with plenty of texture and weight. As for mid-length styles, it's better to refrain from them.
Still can barely imagine what hairstyle to go for? Here are some ideas for you to get inspired.
Source: @bradcanning via Instagram
Source: @egobarbers via Instagram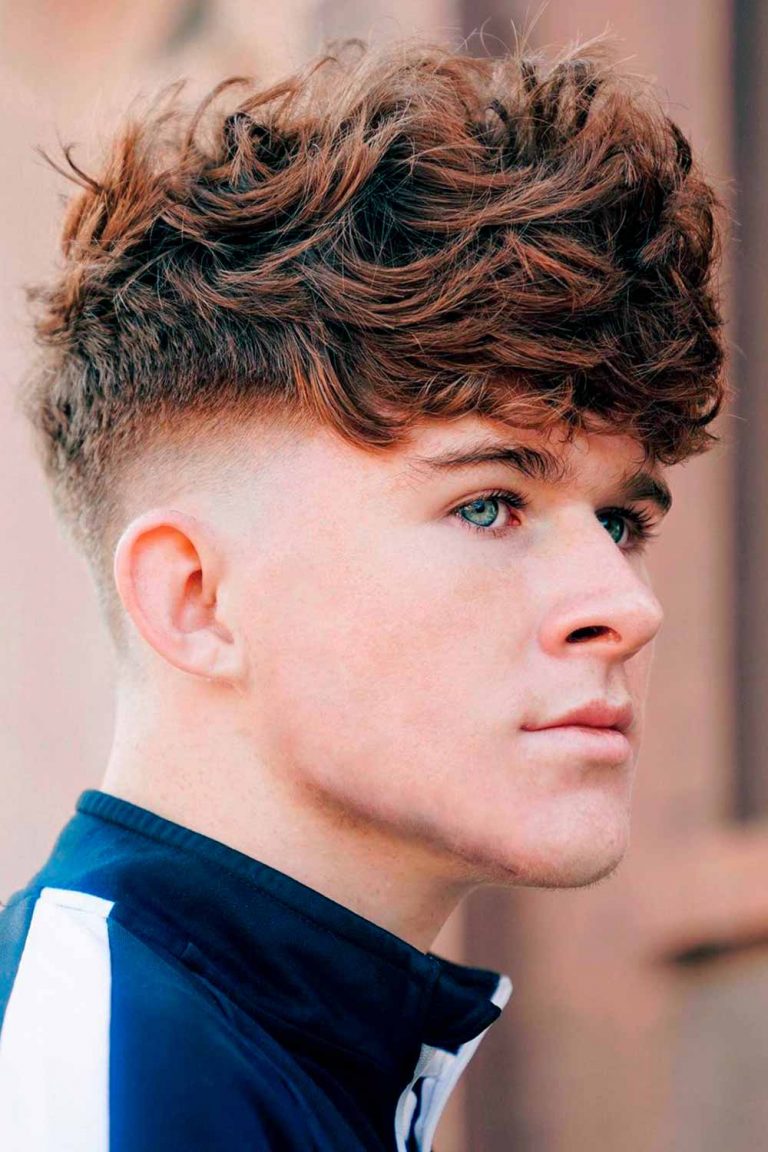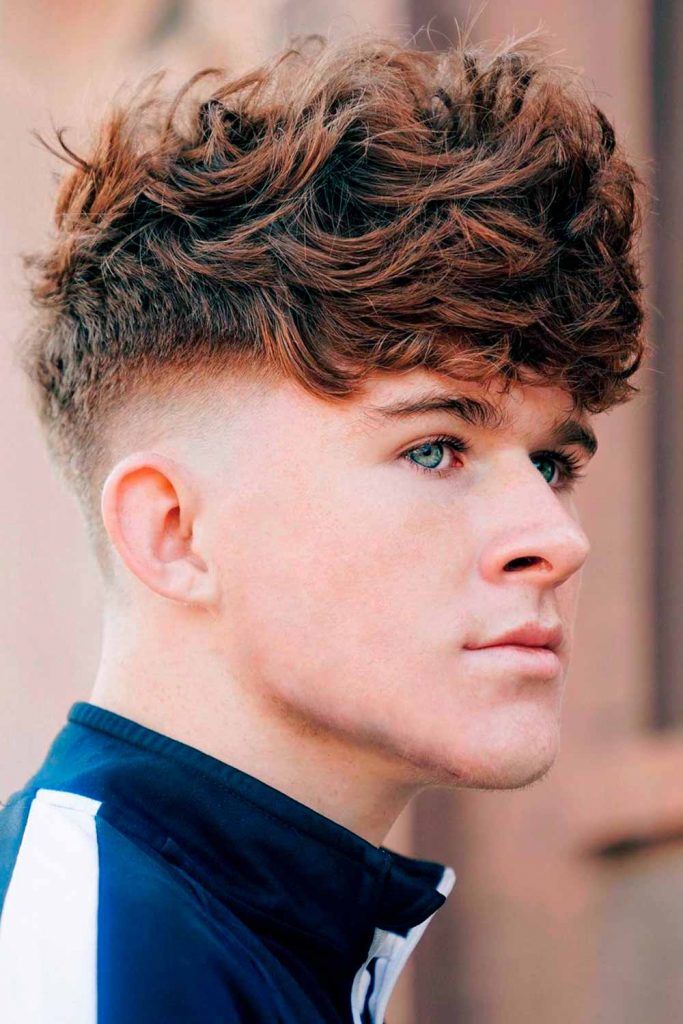 Source: @z_ramsey via Instagram
Source: @ryancullenhair via Instagram
Hair Products For Unruly Hair
With unruly hair, you need the products that help tame its temper. Choose those with an oily and creamy base, as they will moisturize your hair and prevent frizziness. Also, use a blow dryer and a vent brush to smooth the cuticle, which will help to keep the hair flat and shaped.
Asian Hair Types men
Although Asian hair is well-known for its shine and thickness, when it comes to Asian hairstyles men often fail to pull them off without a generous amount of hair styling product. Besides, mature Asian hairstyles look much thinner than younger ones. And, as time goes by, you might need to resort to shorter Asian men hairstyles, as your locks break down so easily.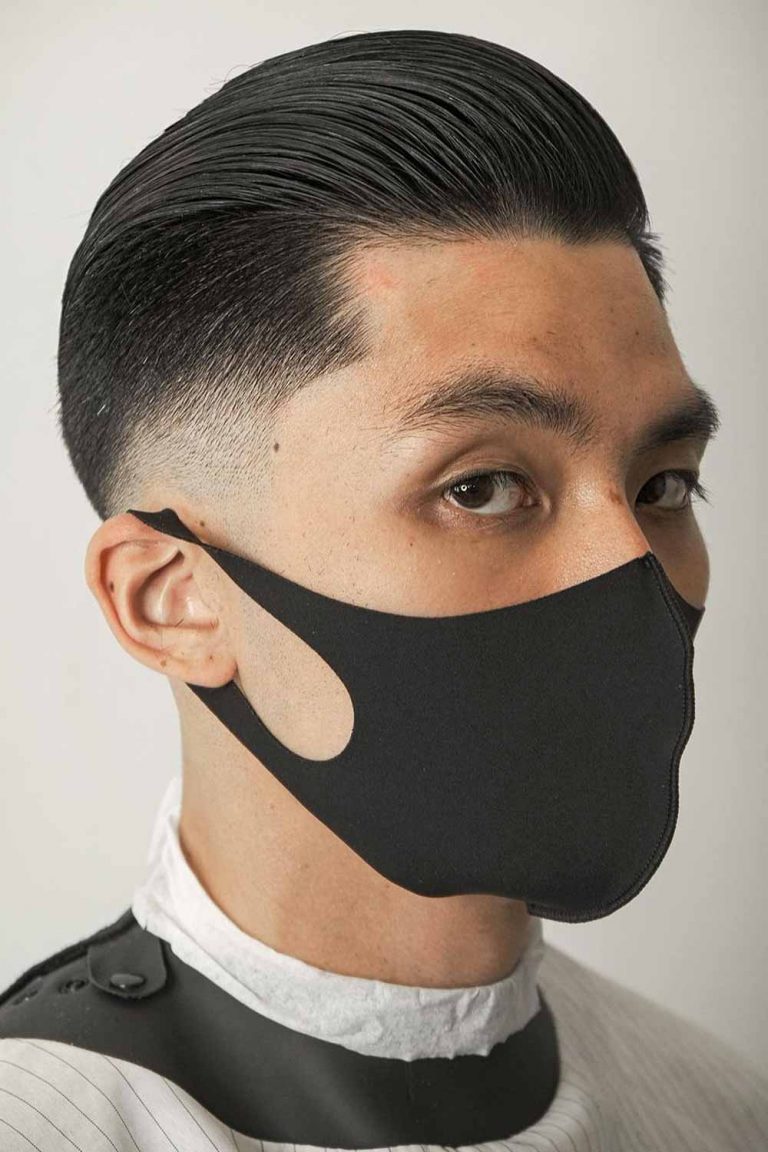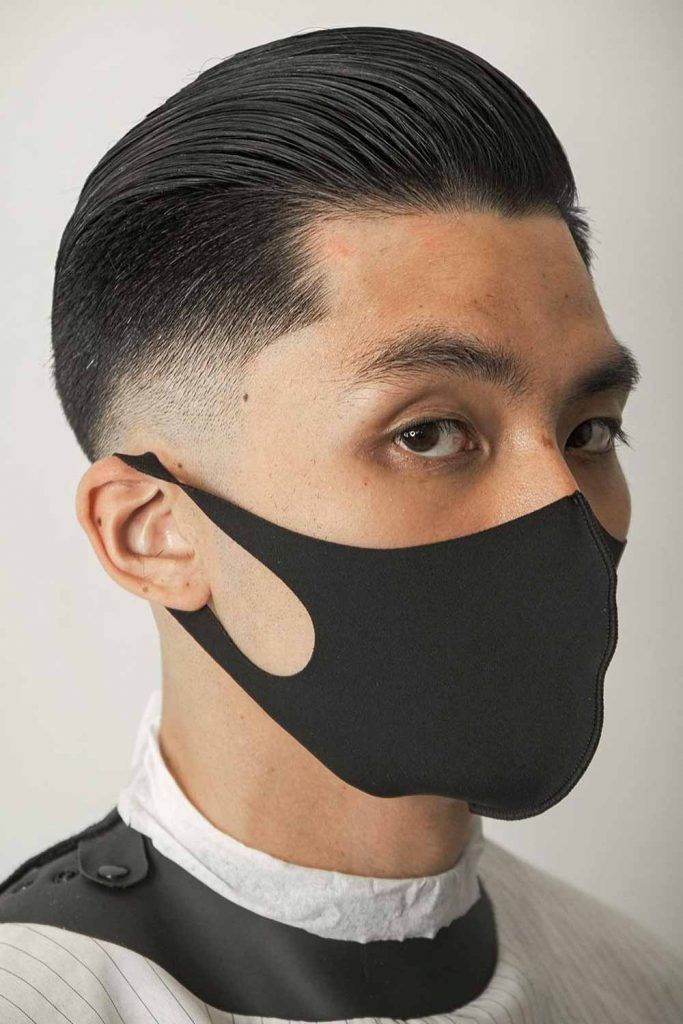 Source: @chadius_maximus via Instagram
Haircuts For Asian Hair Types Men
Because Asian hair is so thick and heavy, it's much easier to pull off a floppy Asian haircut than an upright one. Consider Asian short hair cuts with blunt edges, such as a crop. Also, a longish top with short sides and back works perfectly for those who'd like to add a bit of length, as it can be styled in many ways and doesn't require much maintenance. You can find more ideas on Asian male hairstyles below.
Source: @shrunknheads via Instagram
Source: @hayden_cassidy via Instagram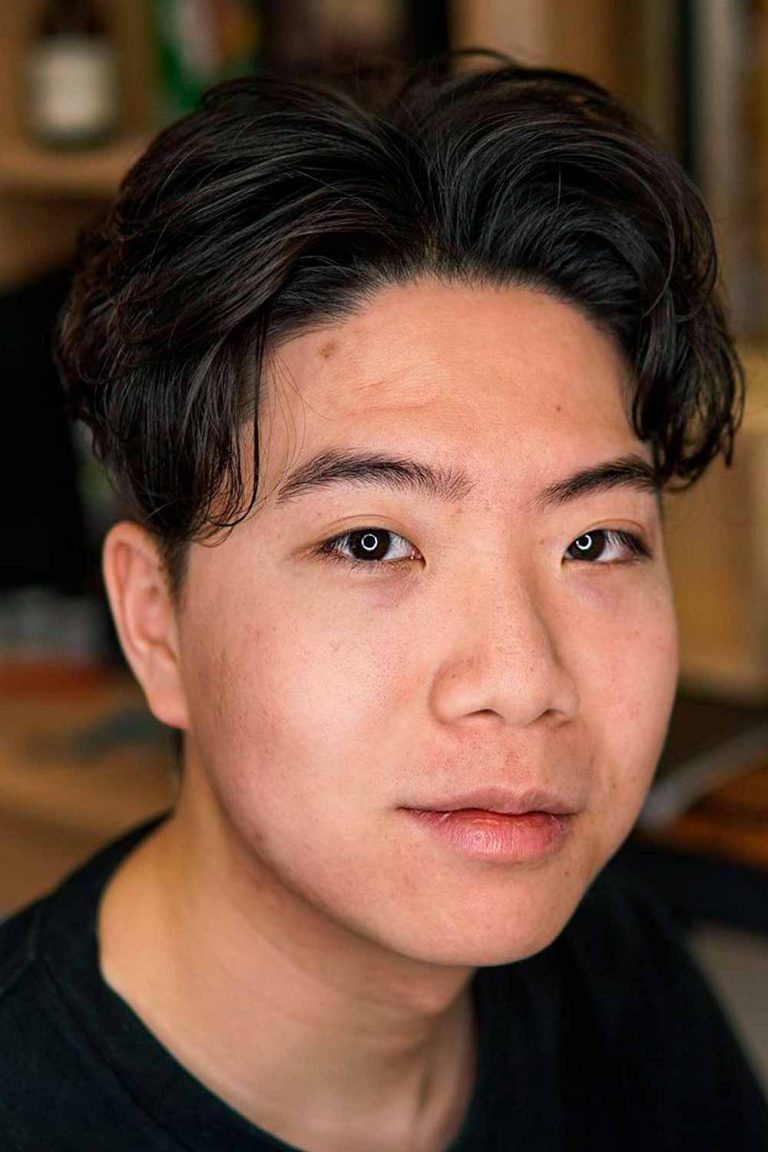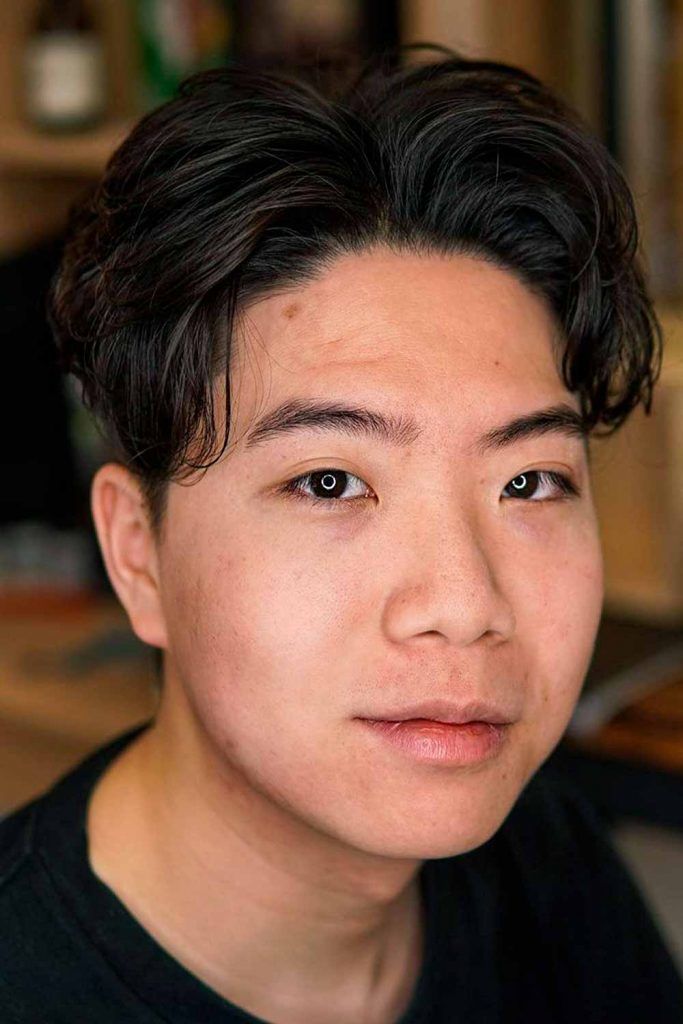 Source: @barber_er_liang via Instagram
Source: @lena_piccininni via Instagram
Hair Products For Asian Hair
Asian hair has enough shine and thickness, that's why your primary goal is to give it enough volume and texture. Apply a hair styling clay for definition and a hair spray for keeping your locks in shape. As for the tools, a round brush with a metal barrel and a blow dryer will help your short hair gain bounciness and structure. If your choice is a longer hairstyle, enhance their shine and add some shape with a straightening iron or curling wand.
Afro Hair Types Men
Afro hair can be defined in many different ways. It features black curly hair as well as waves and coils. Thick and kinky hair also falls into Afro category. Though, what unifies all of these hair textures is dryness and lacking shine.
Source: @hayden_cassidy via Instagram
Hairstyles For Afro Hair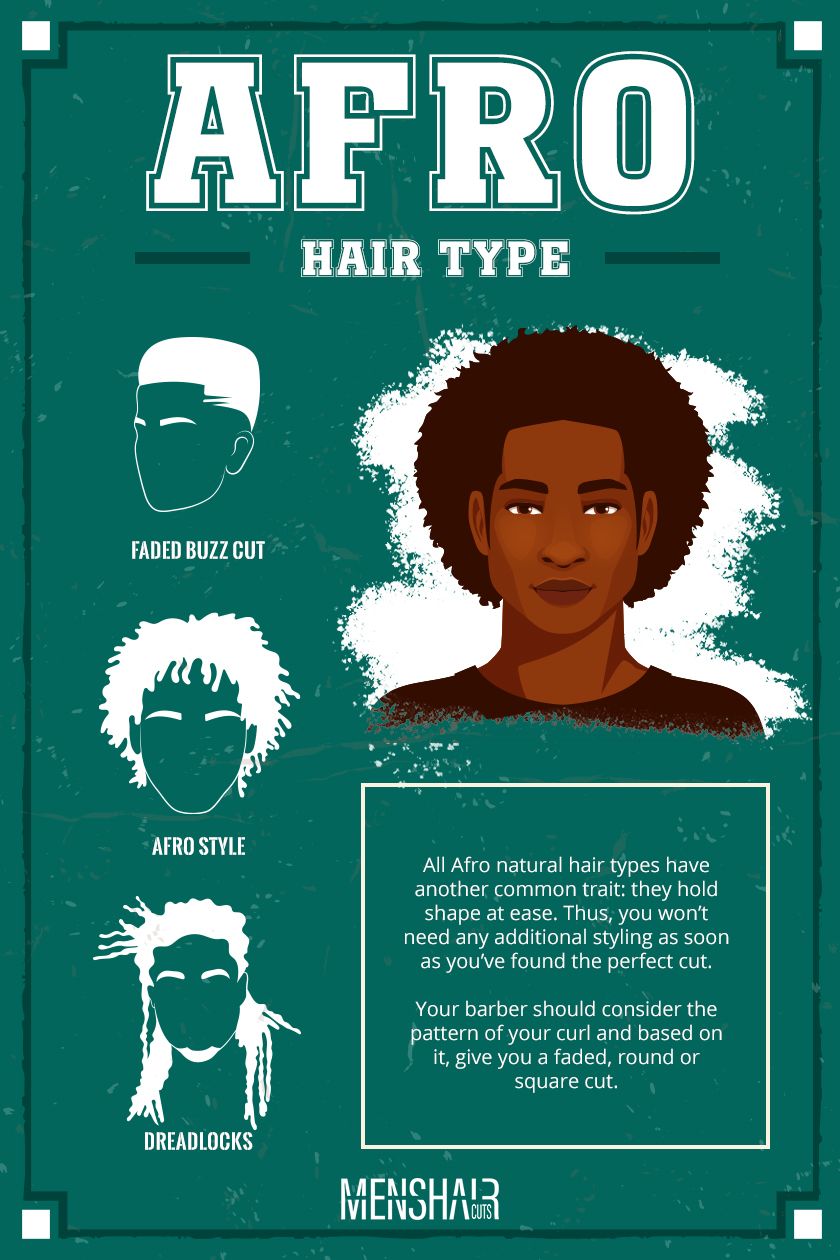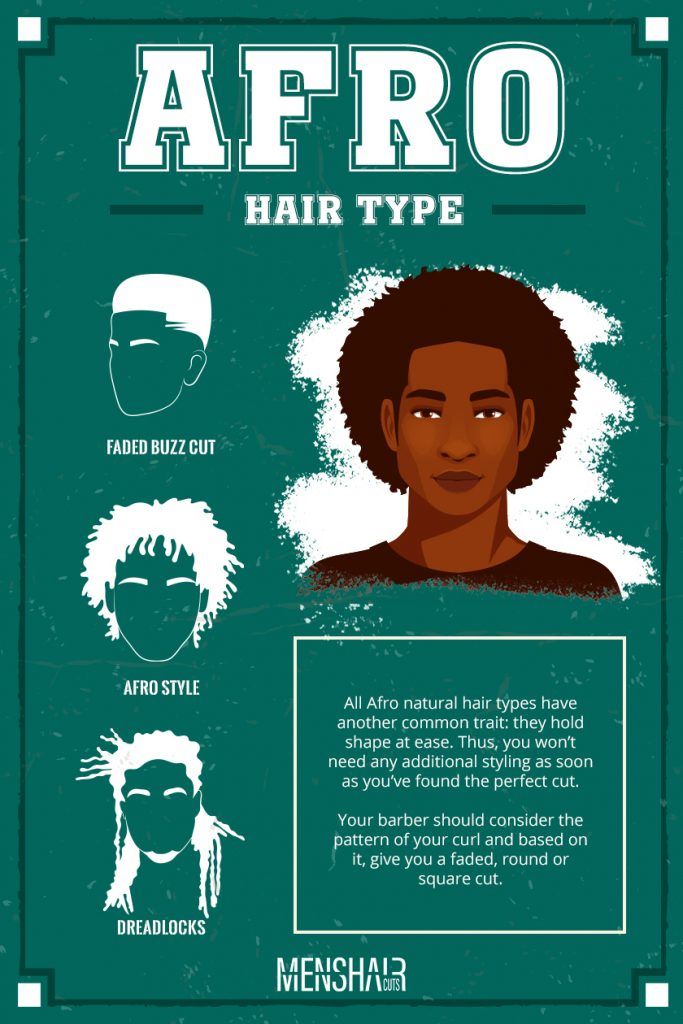 All Afro natural hair types men have another common trait: they hold shape at ease. Thus, you won't need any additional styling as soon as you've found the perfect cut. Your barber should consider the pattern of your curl and based on it, give you a faded, round or square cut.
To simplify your barber's task, here are some ideas for natural black hair styles.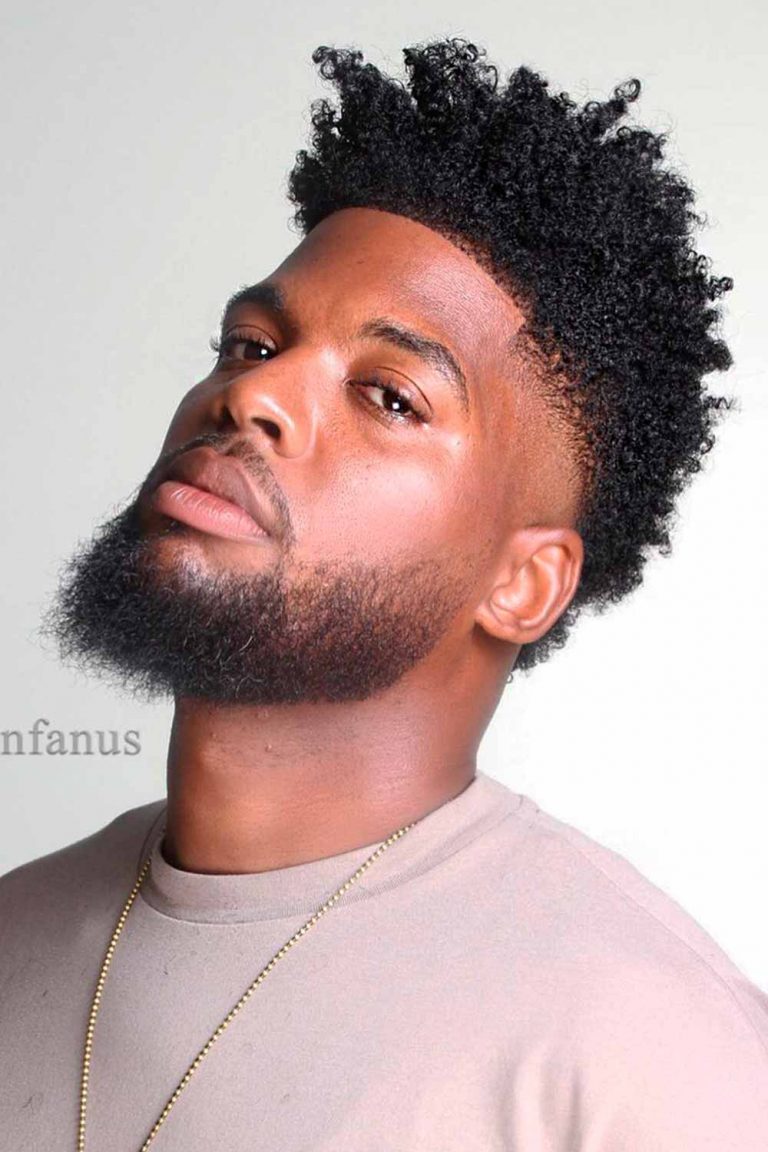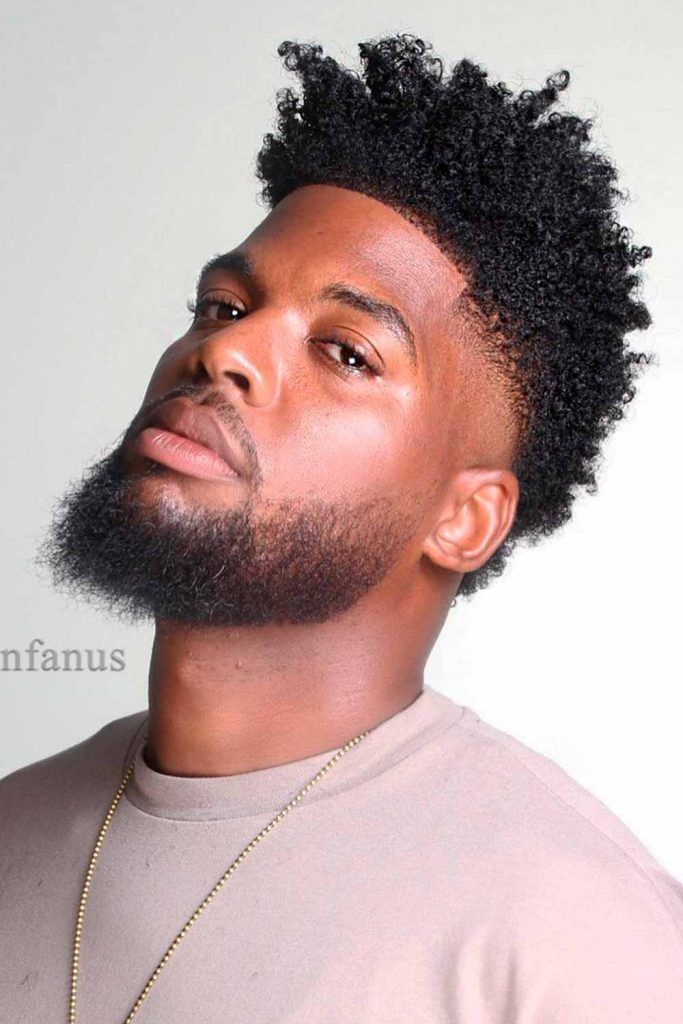 Source: @adrianfanus via Instagram
Source: @hayden_cassidy via Instagram
Source: @fernthebarber via Instagram
Source: @hayden_cassidy via Instagram
Hair Products For Natural Black Hair
The first thing you should take into account when pondering the products for your Afro locks is moisturizing. Only when you ensure the level of hydration is sufficient, you can move on to reducing frizziness and enhancing curls definition. Because your ringlets can break out so easily, be careful and don't be harsh with them. All you need for product distribution is a paddle brush or a comb with wide teeth. For drying, employ a blower with a diffuser attachment and restrain from high temperatures if you don't want to face frizziness and breakage.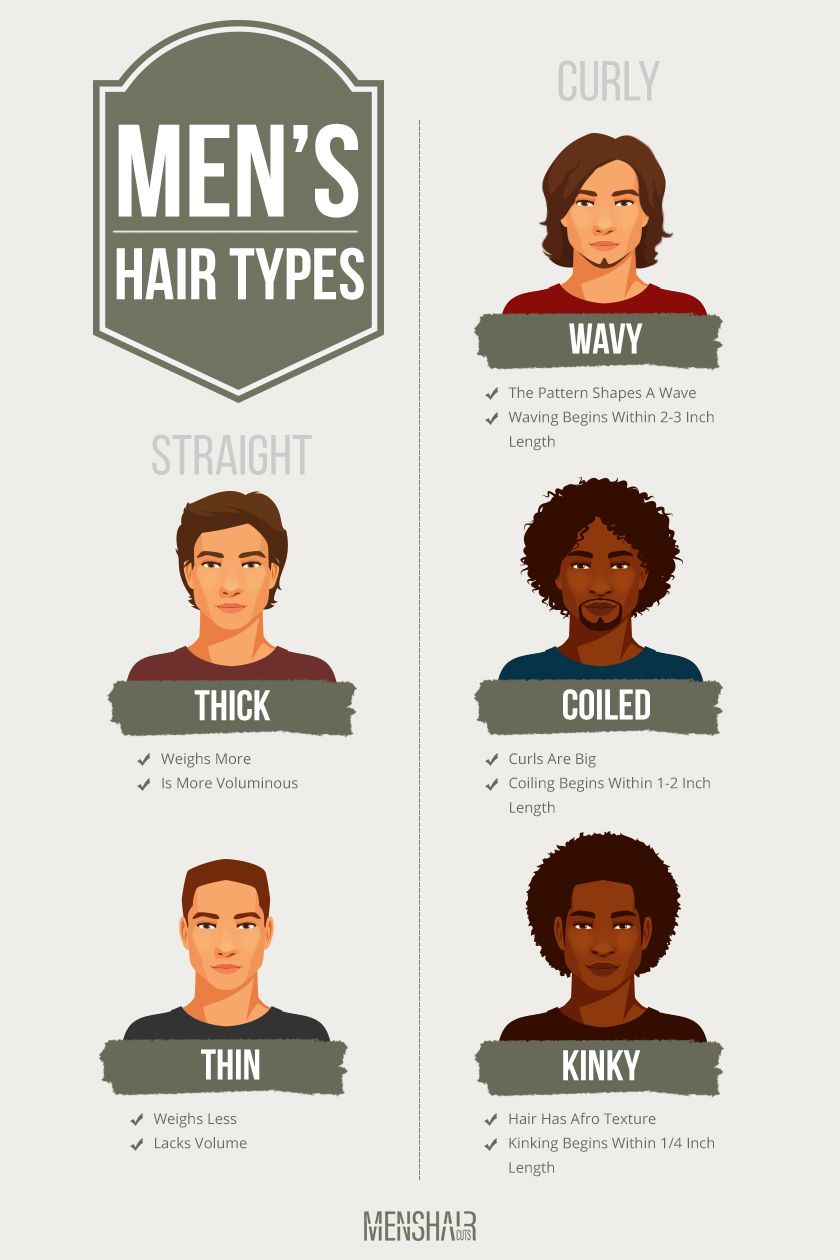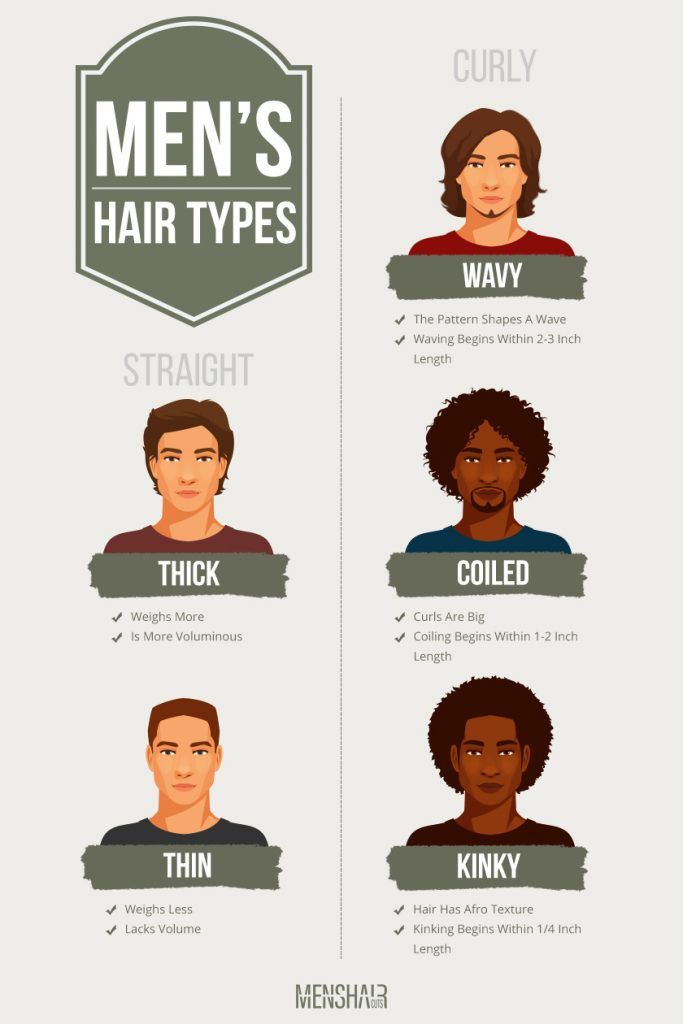 With the insight into their hair types men can easily make the most out of their thatches. This knowledge allows you not only to choose the most flattering hairstyle that matches both your preferences and physical features but also to style and maintain your hair without a hassle. We strongly believe that our ultimate guide has armed you with the most comprehensive information on existing hair types and what hairstyles benefit them most.
FAQs
What products to use to style thin hair?
For styling thin locks, you will need volumizing shampoo and conditioner, a heat protecting product, a hair dryer and treatments for hair loss.
What products should I use to style thick hair?
For thick hair types men can either go natural or use hair care and styling products specially made for their locks, such as shampoo and conditioner for thick hair, a leave in conditioner and a hair wax or pomade. If you choose not to use anything, knots and tangles may appear over time.
Does normal hair require special styling products?
Not really. It comes as no surprise that among all mens hair types, normal hair is the easiest to look after and maintain. So, simply use the products that are aimed at normal hair.
How to care for straight hair?
Unlike most curly hair types of hair men with straight hair need to ensure it is dry before hitting the pillow. Also, clean it regularly so that the dirt and grease do not build up, which may result in an unkempt look and lack of shine.
How to care for wavy, drizzy hair?
To look after frizzy and wavy hair male types, take care to keep them hydrated. Yet, avoid overly high humidity.
How to take care of coiled hair?
Mens coiled hair requires regular moisturizing. Also, do not rub it when drying, as this cause frizziness. Just soak up the moisture by patting it. On top of that, avoid frequent use of shampoo and blow drier.
How to care for Afro-textured hair?
Afro hair texture types have the same hair care routine as a coiled type of hair men have. Moisturizing and conditioning, cutting down on shampoo use and patting rather than rubbing are the best approach.