Master How To Cut Your Own Hair Men Often Fail To Do
Very often, when answering the question of how to cut your own hair men can't find a comprehensive answer. There's either so much or so little information that you simply don't know where to start or how to finish. To help you out with the process of cutting your own hair so that you achieve the best results, we've prepared this step-by-step guide. Stick to it and your hair will always look its very best!
Pre-Cut Preparations
There are some preparation steps you should take before cutting your own hair. First, you should choose the hairstyle you're going for. Second, the tools you're going to use should be in a proper working condition. Third, you need to decide on the place where to cut hair, as it should be light, easily cleaned up and contain a lot of mirrors. The bathroom works perfectly in this case. Finally, don't give yourself a haircut if your hair isn't freshly washed.
Cutting Your Hair At Home: How To


Source: Patry Jordan English via Youtube
So, you're done with preparation and now it's time to find out how to cut your own hair men often find challenging. If it's your first time, just don't go for an overly elaborate haircut. And don't give it much thought, as this doesn't help at all.
Go For A Buzz Cut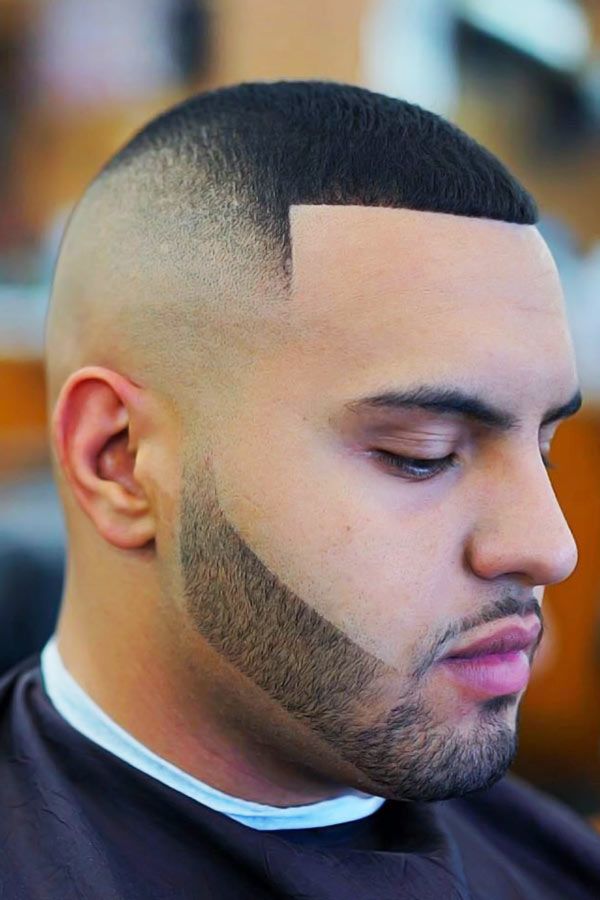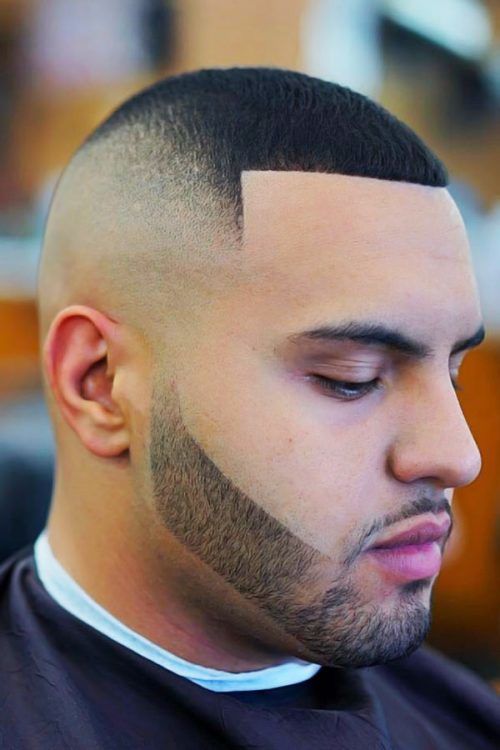 Source: @nickthebarber via Instagram
Obviously, a buzz cut is one of the easiest ways of cutting hair. To perform it, you need only to choose the length you're aiming at and know how to trim your own hair, which doesn't require any special skills, just some sharp clippers and a steady hand. Run the clippers all over the head, clean up the hairline around the neckline and edges and you're done.

Complement With A Fade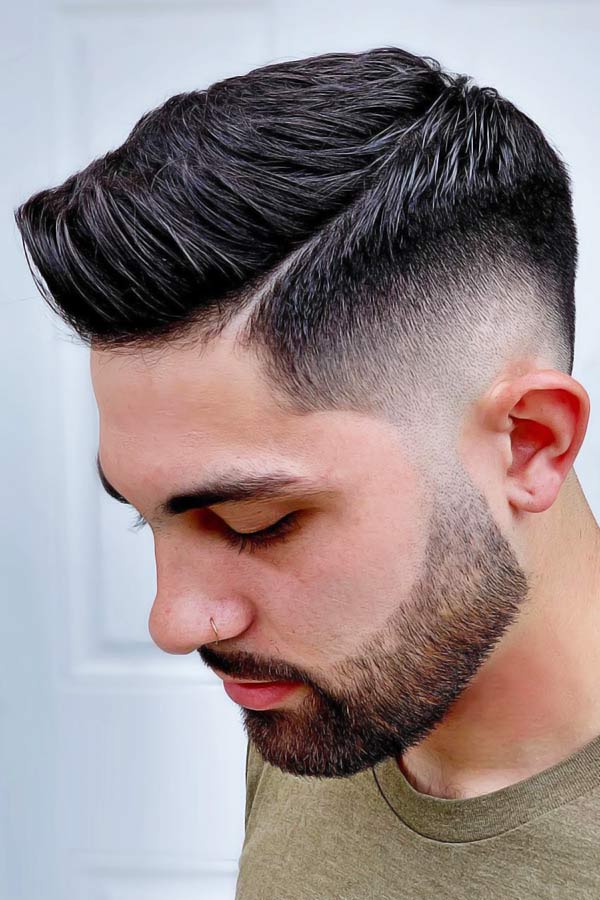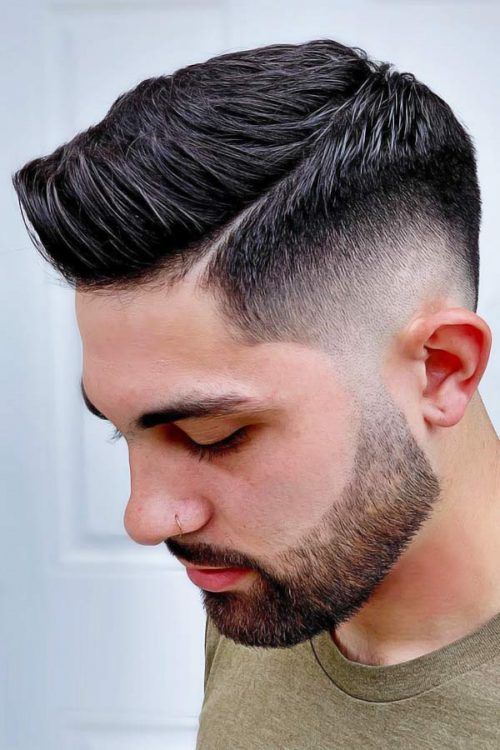 Source: @alexthegreatvivar via Instagram
For a bit of a style and edge, you might want to enhance your haircut with a fade. However, knowing how to do a fade haircut doesn't guarantee that you're going to succeed in it. To perform this DIY haircut, you should also arm yourself with patience and time. Besides, the approach to how to fade your own hair greatly depends on the tools you're going to use. Some high-quality clippers that have an adjustable blade will do the job right much easier and faster. The most common way of how to fade hair is to alternate the length of your hair by decreasing it gradually from top to bottom using different settings of the clippers.
Alternative Option: A Regular Taper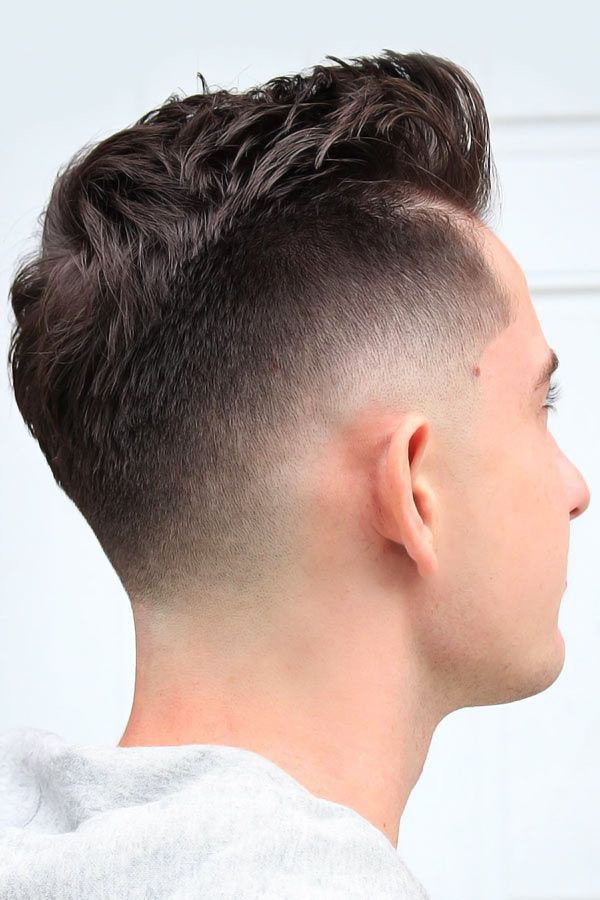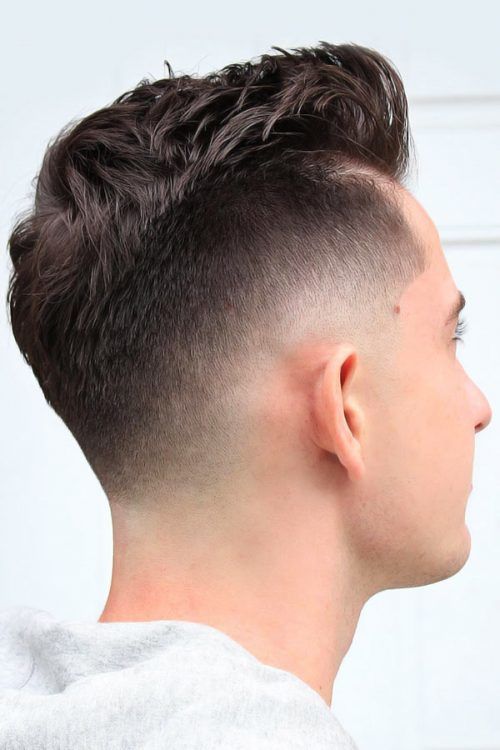 Source: @alexthegreatvivar via Instagram
Alternatively, you can choose another great haircut that doesn't require any special skills in how to cut hair. This is a regular haircut for men. How to trim hair on the back and sides is actually up to you. The best approach is to begin with more length and then decrease it if needed. On the top, you will give yourself a scissor cut. Take care though that the transition between the sides and the top is gradual.
Using Scissors To Cut The Hair: How To
Cutting your own hair short with scissors is rather a challenging task. However, if you go for a more length, then scissors are indeed your best option. Note though that when performing the cut using scissors, your hair should be damp. First, shape the desired hairstyle. Then, cut the hair with the scissors, moving from the edges to the top. You will need to hold the strands of the hair between the fingers in the following way: with the fingers positioned upright when working with the sides and with the fingers being horizontal when chopping the top. Remember that when your hair is dry, it's shorter than when it's wet. So, before cutting off another centimeter, dry your hair and see if you should really proceed.
Trimming The Neckline: How To
When cutting your own hair men often fail the proper neckline trimming. So that to succeed in this, there's arguably no better way than fading it. To do this, you'll need a three-way mirror and a pair of clippers. Should you decide to go for a rounded or square neckline, make sure you have enough practice, as it's not as easy as it seems.
Haircut Techniques Based On The Type Of Your Hair
When choosing the way of how to cut your own hair men should also consider the type of hair they have. It also affects the approach to how to layer your own hair.
For the straight hair type, you need to take into consideration that it will shrink when it dries, so take it easy on removing too much hair at once. If you go with overly short and high sides, your hair may stick out, so be careful with that.
Wavy hair also becomes shorter when dry, so keep that in mind when cutting to the desired length. What's beneficial about wavy hair is that it's well behaved when it comes to cutting.
Curly hair gets shorter after drying as well. Though, its biggest advantage is that even if you don't cut it even, it won't be as obvious as with the other hair textures.
Last but not least, when it comes to kinky hair, you should leave scissors aside, as you won't be able to comb it. As this type of hair is so fragile and dry, you should ensure that you've taken care of it properly beforehand.

The Overview Of The Best Tools
No matter how to cut your own hair in layers or even, you should stock up on some special tools, which ensure that the process goes without hassle.
Wahl Lithium Ion Pro Hair Clipper and Trimmer Kit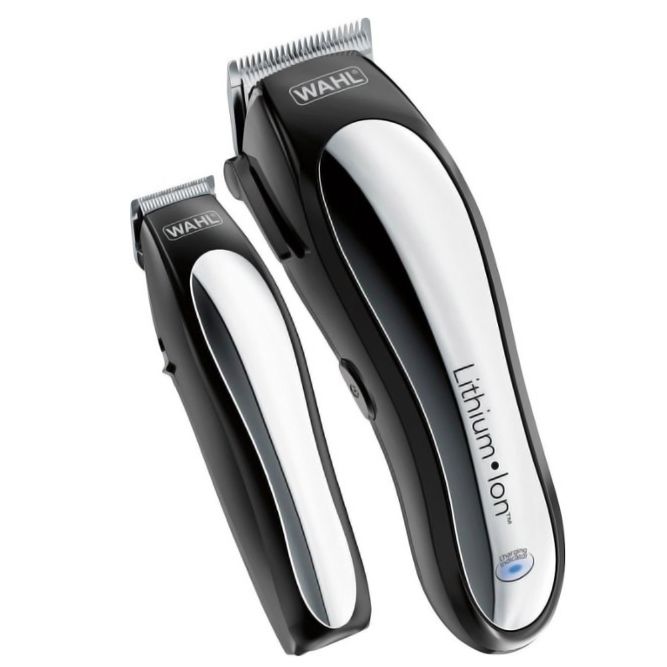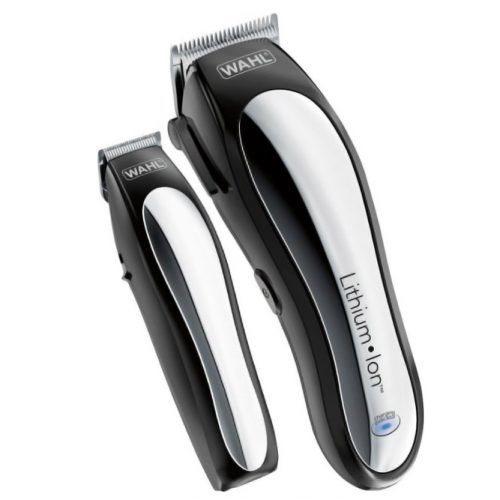 Courtesy of brand
The question of how to cut my own hair will bother you much less if you arm yourself with one of Wahl clippers. They have superior quality and provide you with the most accurate cut in a blink of an eye. The range of guards allows for the various lengths of the cuts and the smoothest transitions between sections. And if you get in in a kit, you'll also have your facial hair covered.

Remington Shortcut Pro Self-Haircut Kit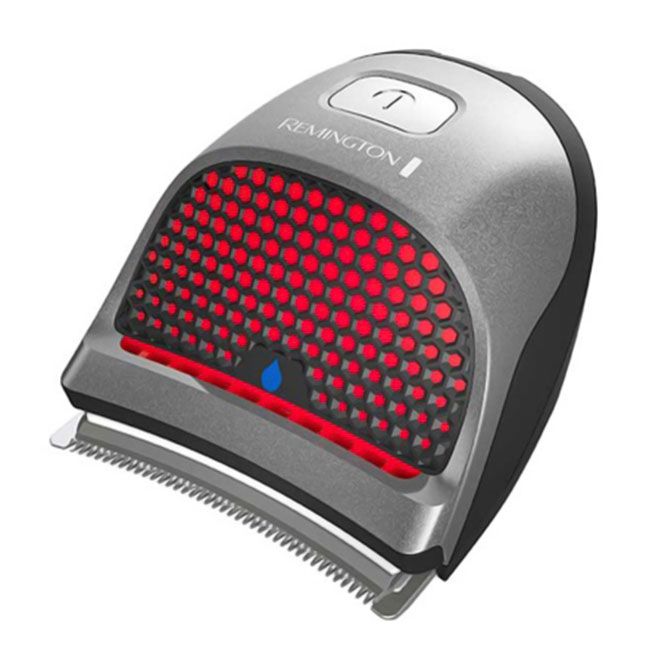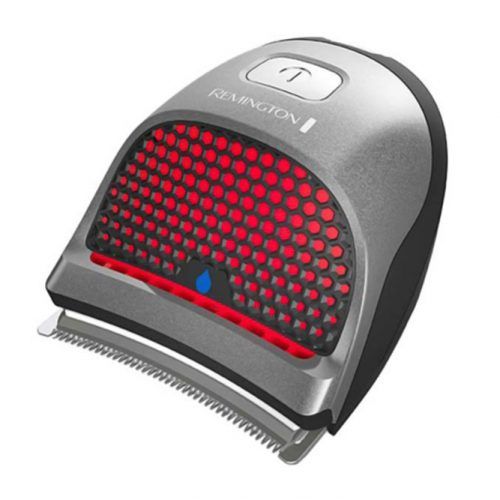 Courtesy of brand
If you want to master how to cut hair with clippers so that it is an effortless and timesaving process, then the Shortcut Pro from Remington is your sure bet. It's small enough to fit perfectly in your hand yet delivers a very precise cut. On top of that, being cordless, it has quite a decent runtime, which is around 40 minutes.

Utopia Professional Hair Cutting Shears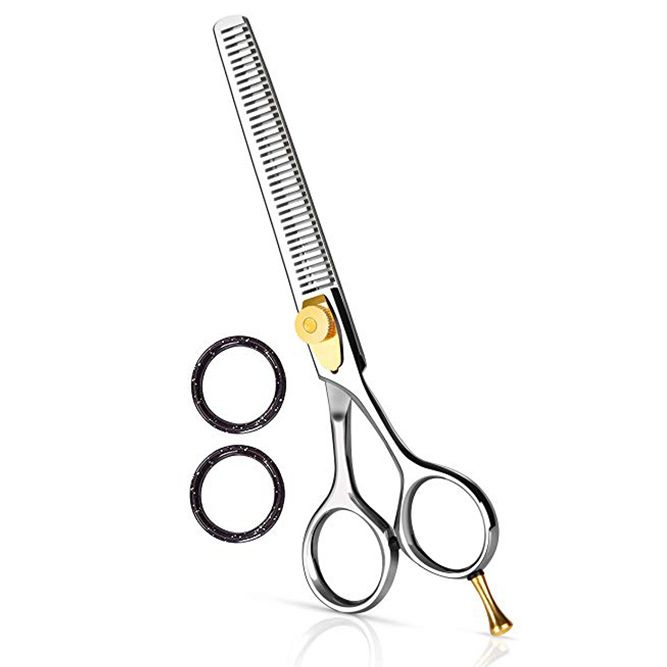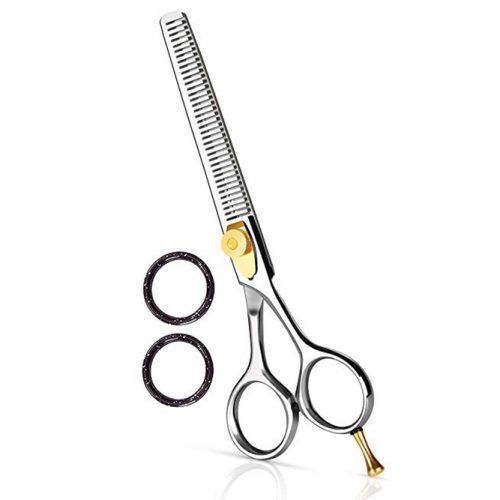 Courtesy of brand
Clippers are your answer to how to cut your own hair short while scissors become a perfect tool when you're after long haircuts. These hair cutting shears from Utopia are of very high quality with sharp steel blades and rubber inserts for your fingers, which provide the most precise yet comfortable cut.

Parker SRX Heavy Duty Straight Razor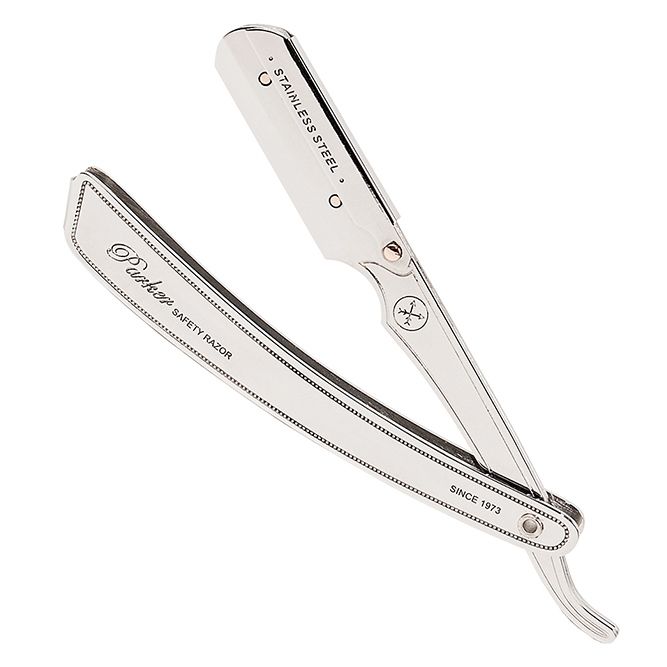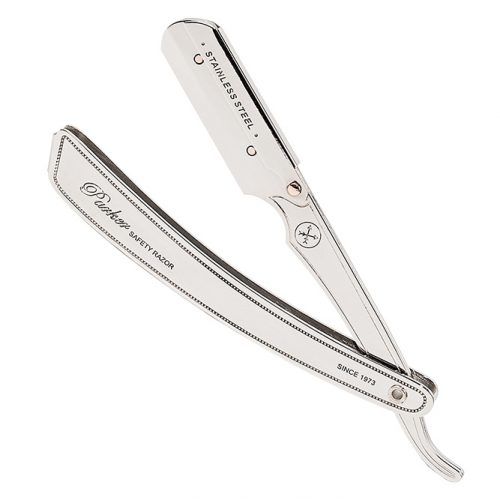 Courtesy of brand
After you have learned how to cut your own hair with scissors and clippers, you need to think about shaping your neckline and nicks reducing. This can be easily achieved with this Parker SRX Heavy Duty Straight Razor, which has a sharp steel blade and stainless handle for the maximum comfort during shaving.

Headblade Moto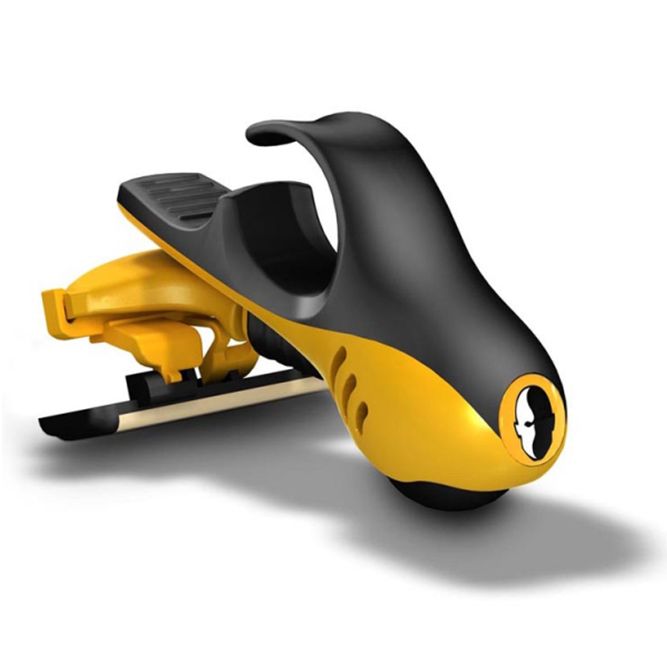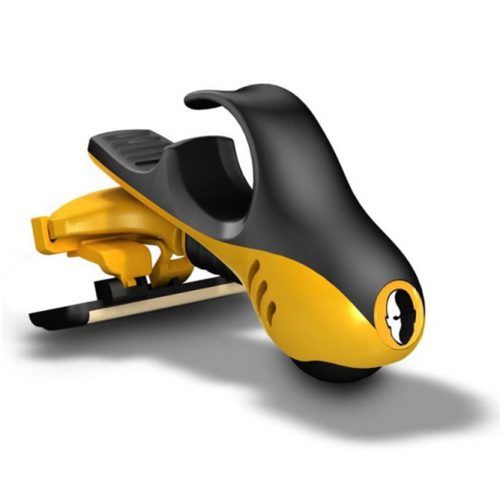 Courtesy of brand
Sometimes the precision from a razor is still not enough for you. In this case, the Headblade Moto comes into play. It has a special suspension system, which is dual-active, and a ball mechanism, which rotates and thus, allows for a closer shave.

Kent Handmade Comb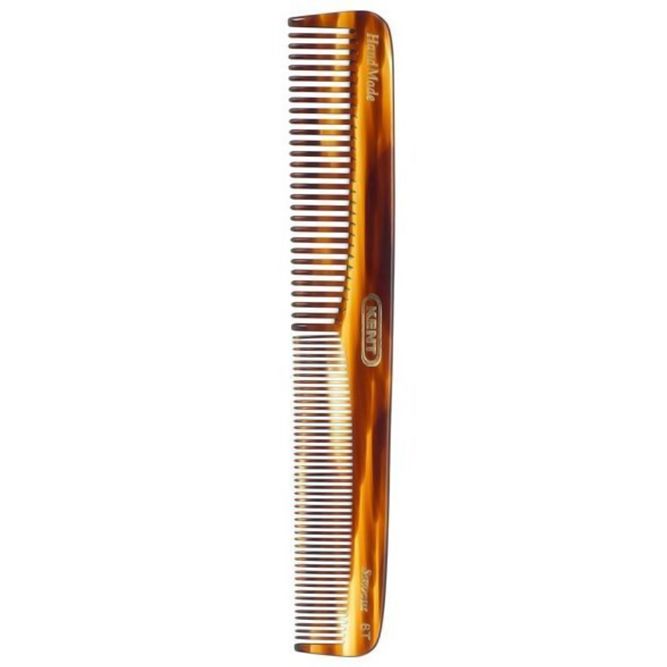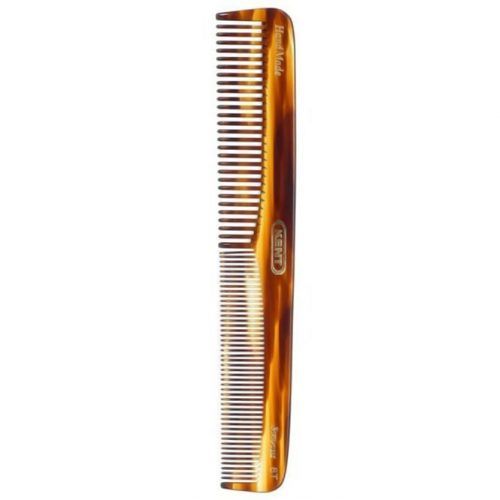 Courtesy of brand
Can you imagine how to cut mens hair without a comb? Neither can we. Hence, arm yourself with a comb that has both fine and wide teeth. The Kent Handmade Comb has a perfect size that can handle even quite longish locks and not pull them.

Self-Cut System Black Lambo 3-Way Mirror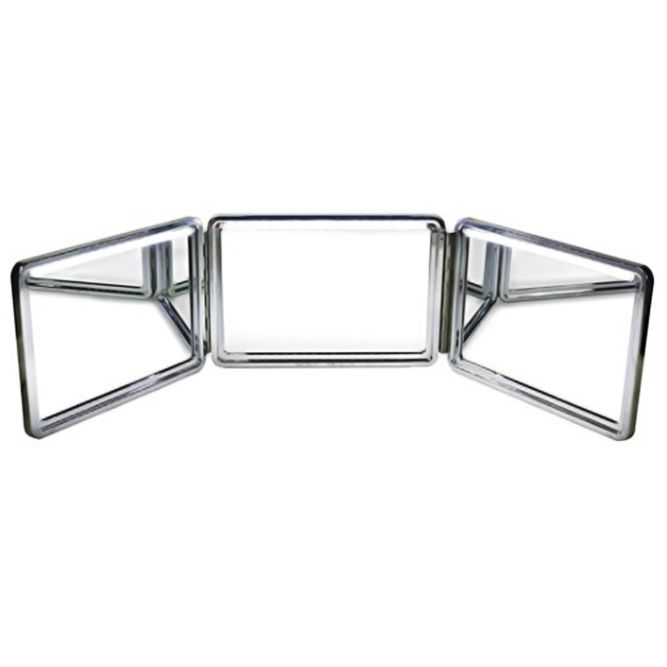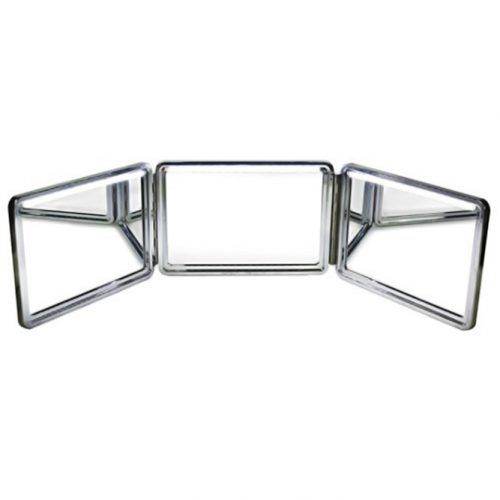 Courtesy of brand
When trying to cut your own hair men should not neglect the importance of a mirror, a three-way mirror, actually. The Self Cut System 3-Way Mirror has everything you expect from it – sturdiness and portability. Paying tribute to contemporary technology advancement, it also provides you with an app that will help you master performing of haircuts and fades.

Flairosol Spray Bottle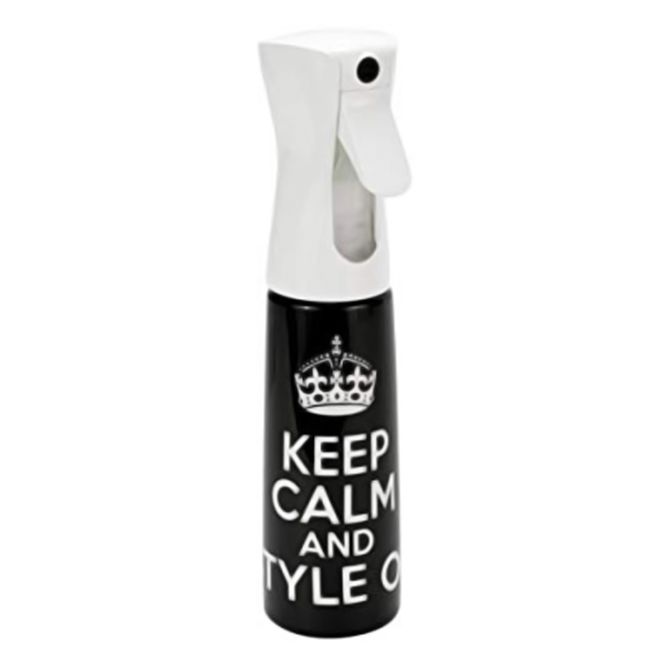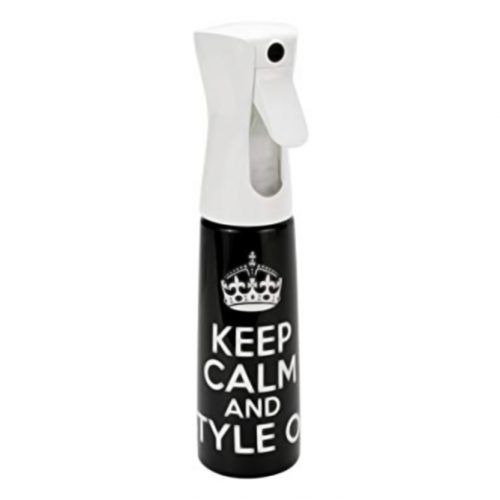 Courtesy of brand
As you remember, your hair should be damp when you cut it. To maintain the proper level of hydration during the cut, you need to spritz it with water every now and then. Flairosol offers plenty of spray bottles that come in different designs.

Edgup Neckline Shaving Template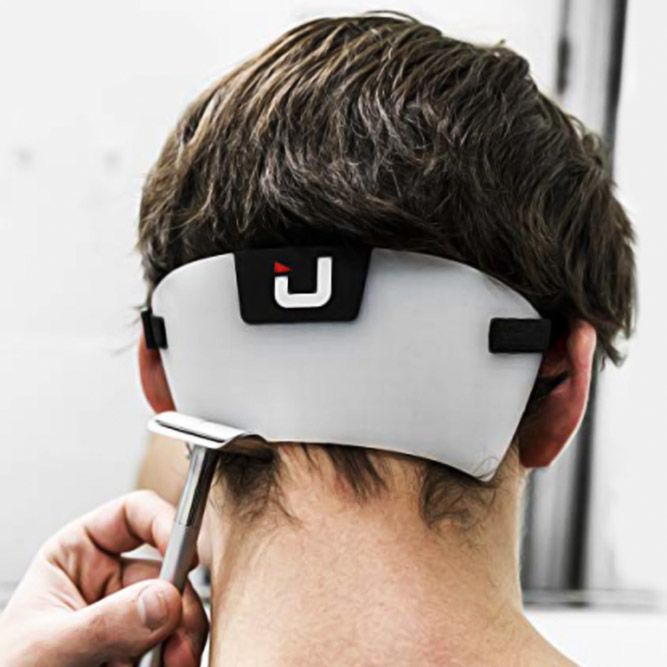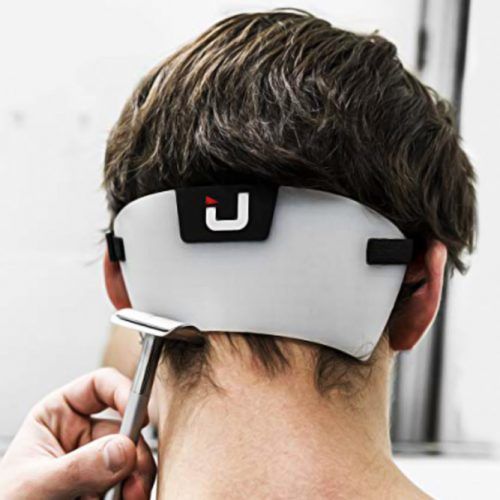 Courtesy of brand
Even the mirror, comb and razor don't guarantee that you are going to have a perfectly shaped neckline. It's much easier to use a template, especially when you're a novice. The Edgup Neckline Shaving Template is manufactured of premium quality silicone, which fits your scalp shape ideally.

Sanek Display Neck Strips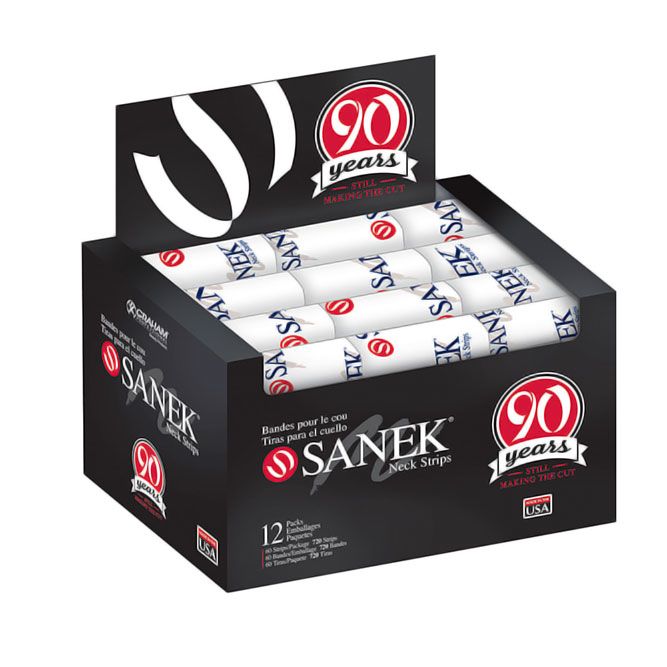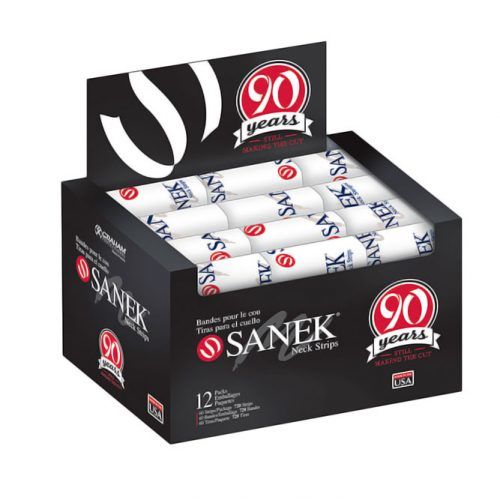 Courtesy of brand
Cleaning up is one of the most annoying processes when it comes to cutting your hair. It even can make you think, should I cut my hair or not? To make it easier, protect your neck with neck strips, such as those from Sanek.

To learn how to cut your own hair men should not necessarily get additional help. Our guide contains all the essential information on this matter, including the list of the tools you should get to do the job. So, simply stick to it and your hair will always look amazing.