Nowadays, you cannot surprise anyone with a regular beard, but a braided beard is a whole other story. Of course, it is not a new beard styles, as Vikings had adopted it long before it became a trend. However, as we know it today, it is much more elaborate and versatile. So, if you are looking for a stylish way to upgrade your facial hair look, you have come to the right place. Below, we have broken down all the info about how to braid your beard like Viking hairstyles and put together the trendiest beard braid styles, which you will definitely want to recreate.
How To Braid A Beard
While there are multiple ways of how to braid your beard, for the starters, let's learn the basic one:
Wash your beard with shampoo and apply a beard conditioner.
Soak up excess water with a towel and apply several drops of beard oil.
Brush your beard to eliminate any tangles and make the hairs straight.
Divide your facial hair into three parts of the same size.
Take the left section in your left hand and cross it over the middle section.
Repeat the previous step for the right section.
Continue beard braiding until you reach the end. Secure it with an elastic band, a bead or any other type of beard accessories.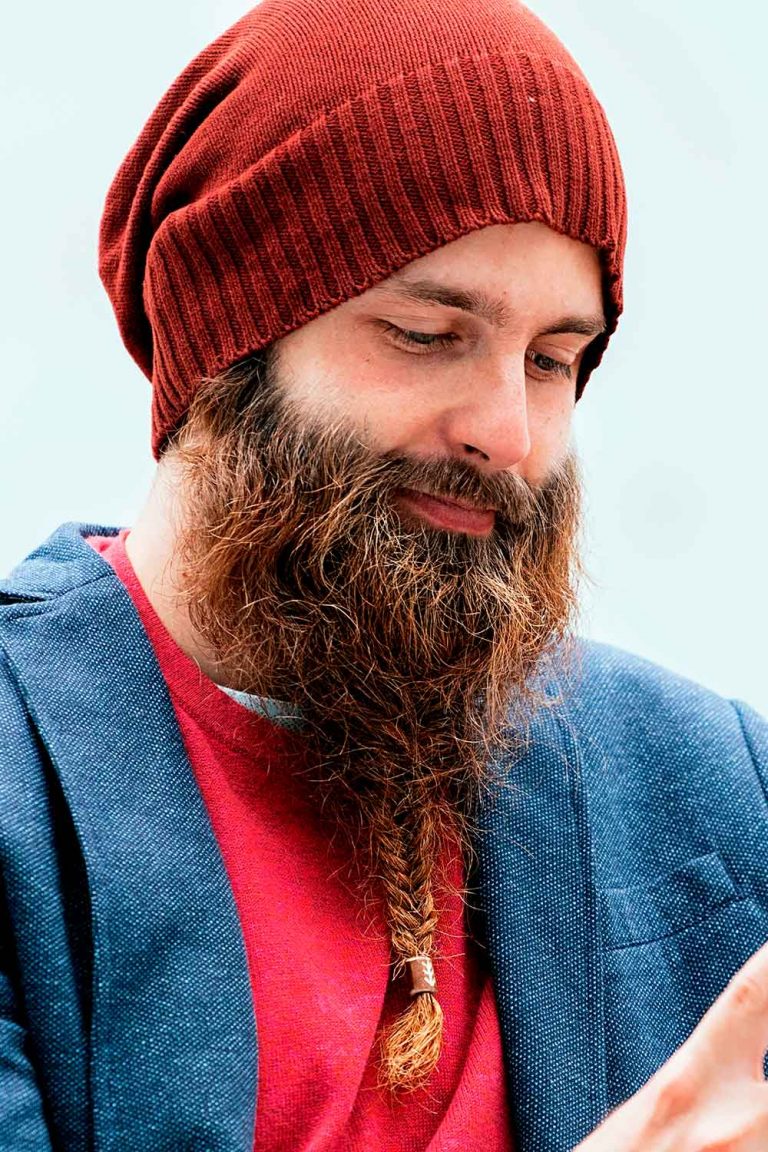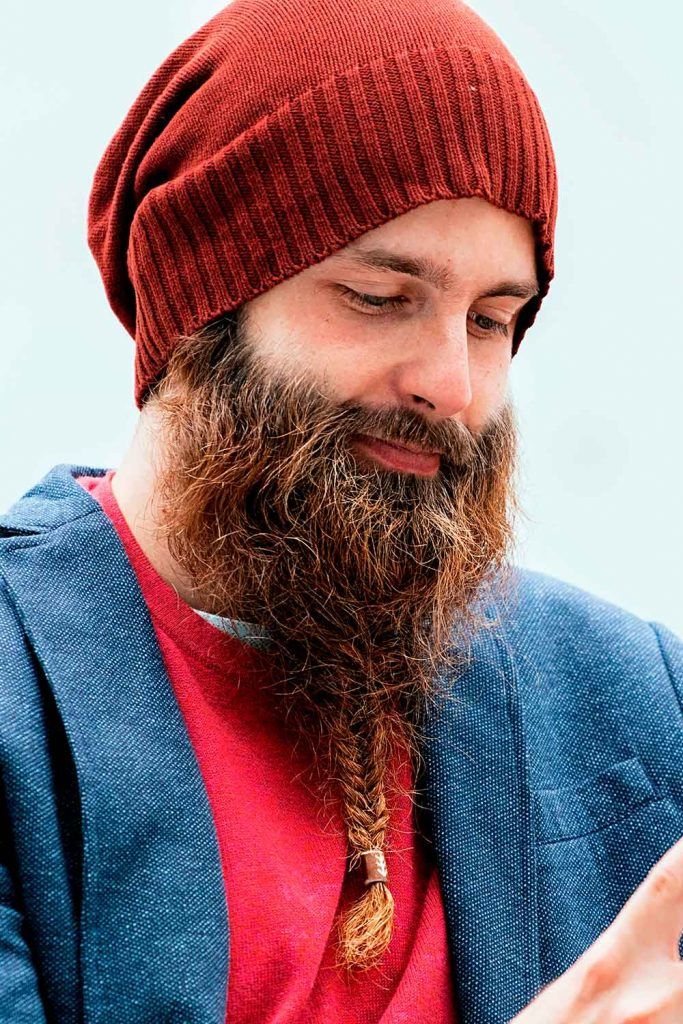 How To Grow Beard Long For Braids:
Now that you know how to braid beard, it also makes sense to learn how to grow your facial hair long enough for a beard braid. So, here is what you will need:
A comb with thin teeth.
A beard trimmer.
Oil, shampoo and conditioner for a beard.
Professional scissors.
A mirror.
A razor, shaving cream and brush.
Now, here is what you should do at least once per week:
Maintain good facial hair hygiene.
It is important that you clean both your beard and underlying skin regularly. As a general rule, you should wash your facial hair a couple of times per week using a blob of beard shampoo and conditioner.
Keep your beard free from knots and tangles.
Using the comb with thin teeth, comb your beard gently after towel drying it.
Use beard oil after every wash.
To lock in moisture and keep your facial hair nourished and easy to manage, apply a sparing amount of your favorite beard oil every time you wash the beard.
Take your time when cutting the beard.
Even though to grow a beard long, you should leave it intact for several months, it does not mean that you cannot chop the ends when necessary. You want your facial hair to look neat and tidy even while you are in the process of growing it. But be very patient and careful with scissors not to chop off too much.
Incorporate strategic shaving.
Yet again, despite the need to stop shaving for a while to let your beard grow long, you can still shave your facial hair on the cheeks to maintain a clean look.
Use the trimmer where scissors fail.
If you find keeping up your beard with scissors inconvenient, then a trimmer is your way out. It can be used to trim the hair not only on the face but also on your neck.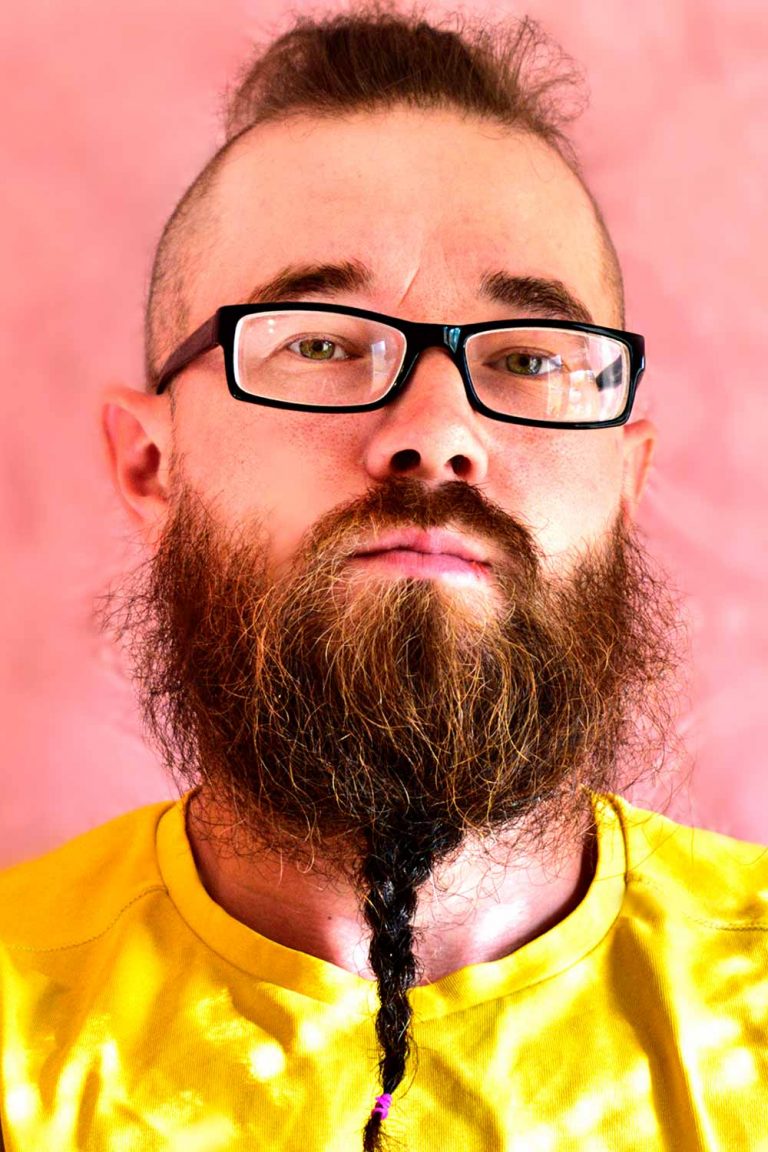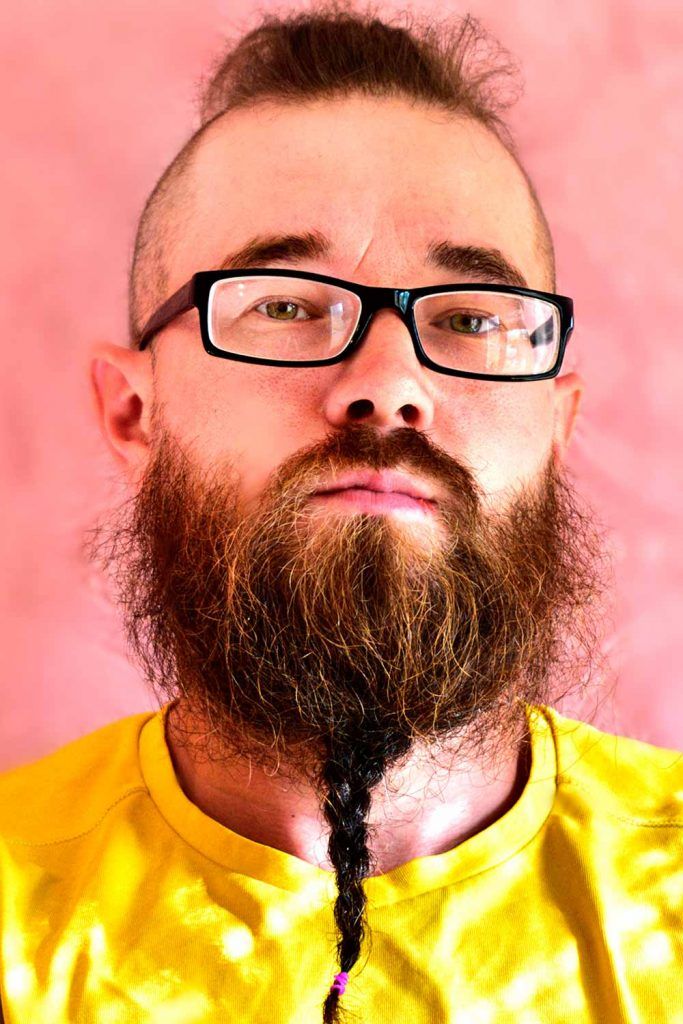 Beard Braiding Tips
To make the most out of your braid beard, you should follow the next tips:
Keep your beard nourished inside and out.
Not only should you apply vitamins, such as eggs, yogurt, vitamin E, etc., to your facial hair but you should also ensure your body gets enough of them.
Massages the beard using a moisturizer on a regular basis.
Apply any kind of oil to your beard before going to bed and massage it in thoroughly. This will help you to keep it hydrated, soft and easier to manage as well as boost hair growth.
Do not neglect to wash your facial hair regularly.
You need to remove excess product, sebum and dirt from your beard and skin to prevent them from building up. So, shampooing it should be an integral part of your grooming routine.
Do not be reckless with a shampoo.
As too much shampoo can strip your facial hair from moisture, thus making it brittle and dry, you should take care to use a moderate amount of it.
Handle your beard with care.
Because it is so easy to damage your skin and hair follicles when brushing or even scratching your beard, it is important to be very careful when doing it. And to make the face less itchy, you should apply a beard serum or oil as soon as you have washed the beard.
Play around with various braided beard styles.
Do not be afraid to experiment with your appearance. Allow yourself to try out any braided beards that appeal to you.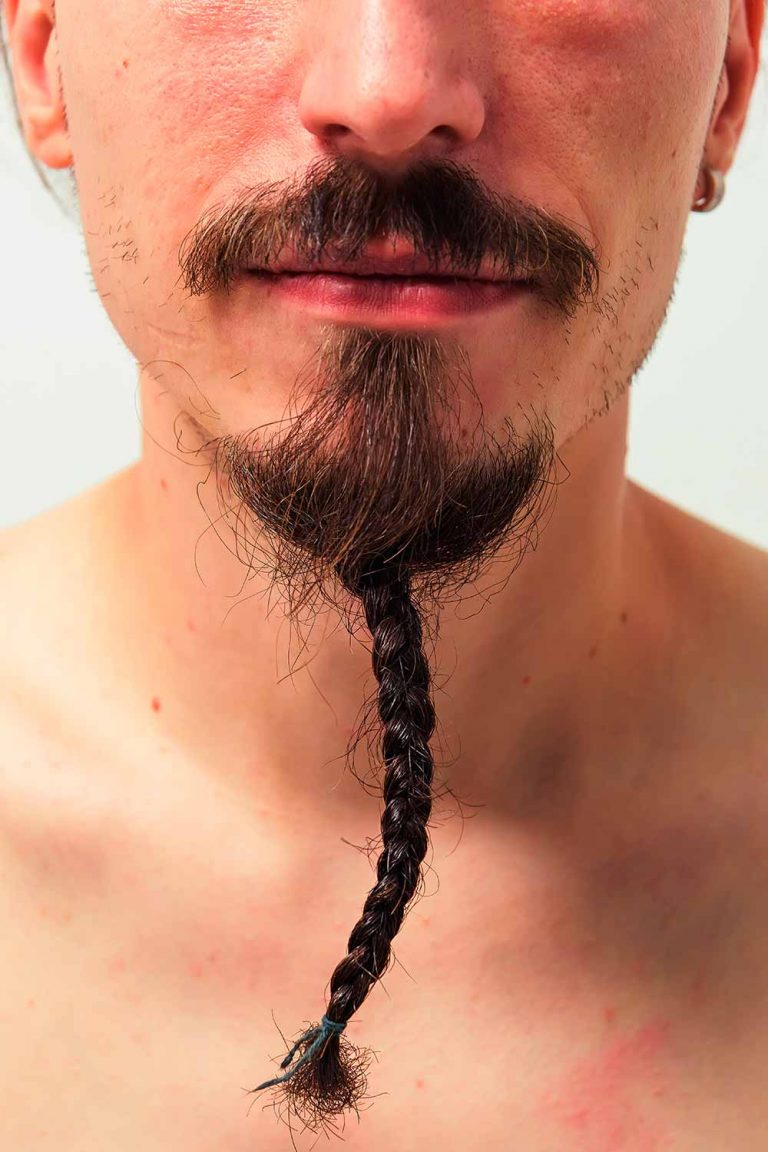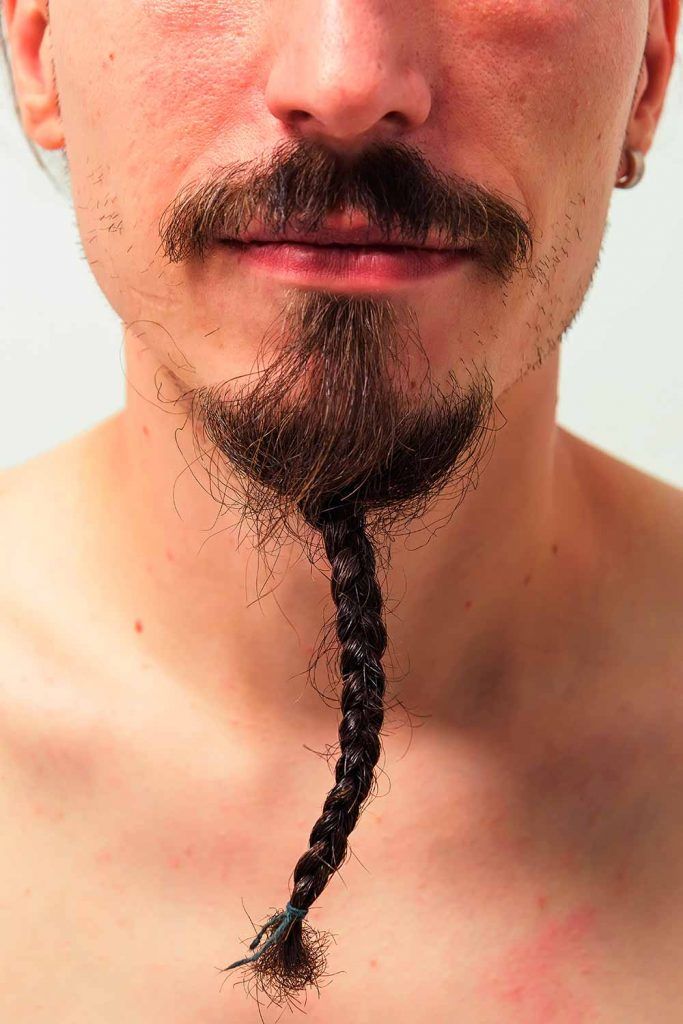 Braided Beard Styles
To infuse you with a dose of inspiration, here are the best braided beard styles that you should definitely try.
Long Braided Beard
You can never go wrong with a long Viking beard braid. In addition to looking masculine and impactful, it also signifies how patient and persistent you are, which are very high valued qualities.
View this post on Instagram
Short Braided Beard
If you deprive yourself of a braided beard only because you cannot grow it long, we have good news for you. You can pull it off by simply braiding a beard while it is still short. Not sure how to braid a short beard? In the same way you would normally braid a long one – by overlapping or twisting strands of facial hair. Alternatively, you can also go for a goatee braid or a beard ponytail, which are also quite short beard styles.
View this post on Instagram
Viking Beard Braid
A braided Viking beard is nothing short of virility and boldness. So feel free to accentuate such a masculine beard with beads or other accessories for added emphasis.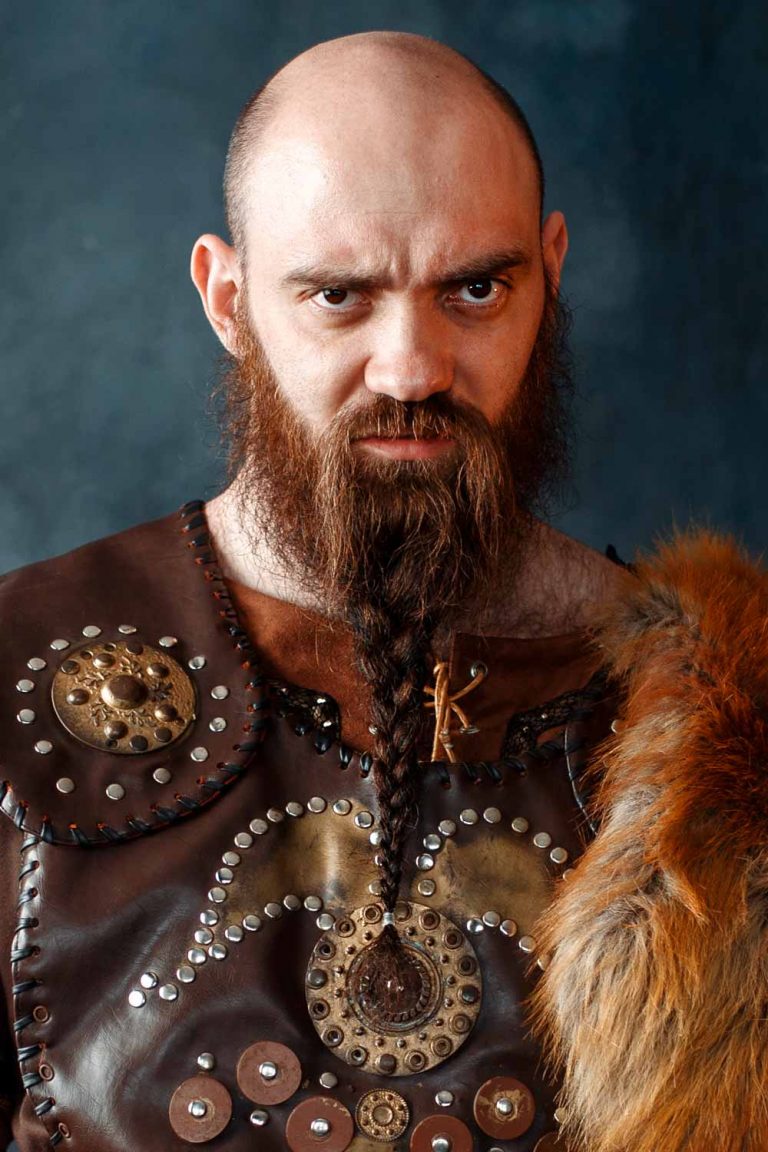 Double/Forked Braid
Looking for a really unique and eye catching braided beard style? Why not then take a creative approach to braiding beards and go for double braids that are plaited so that your beard looks forked?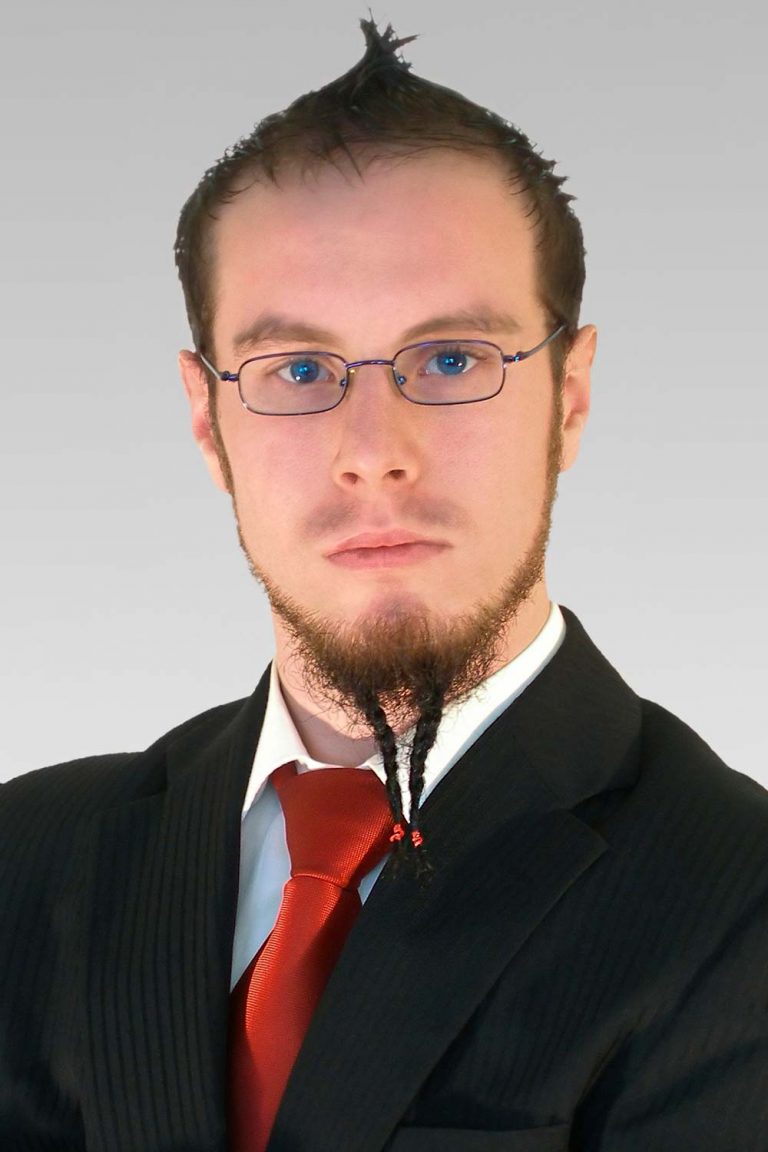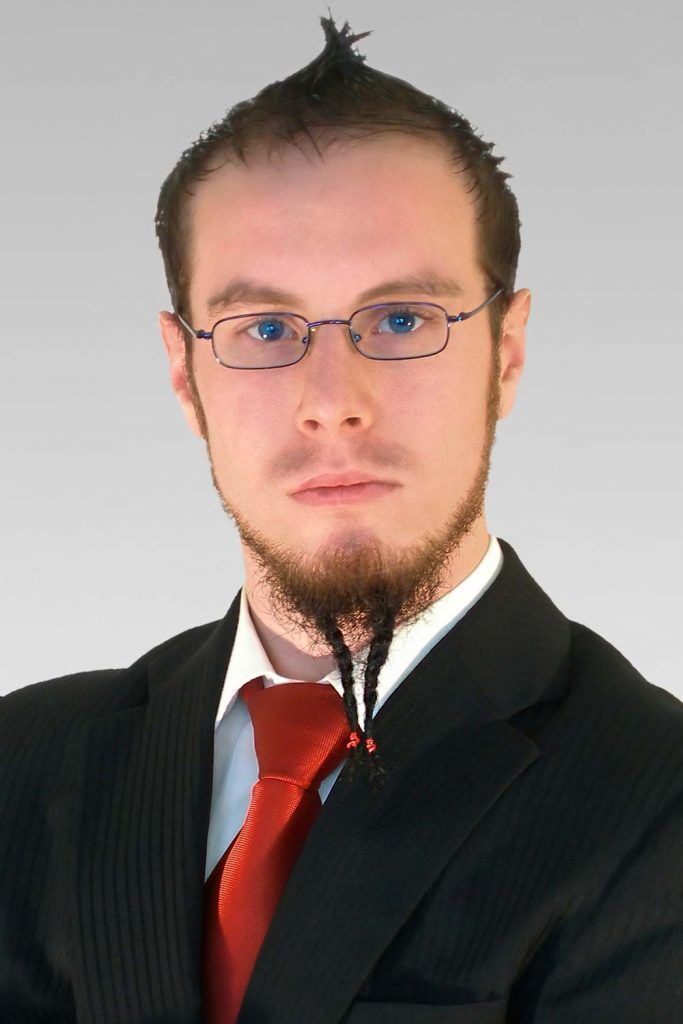 Small Side Braid
Those who lean toward the business casual style will love this minimalistic plaited beard. As it features a small low key braid on the side, it does not clash with your outfit.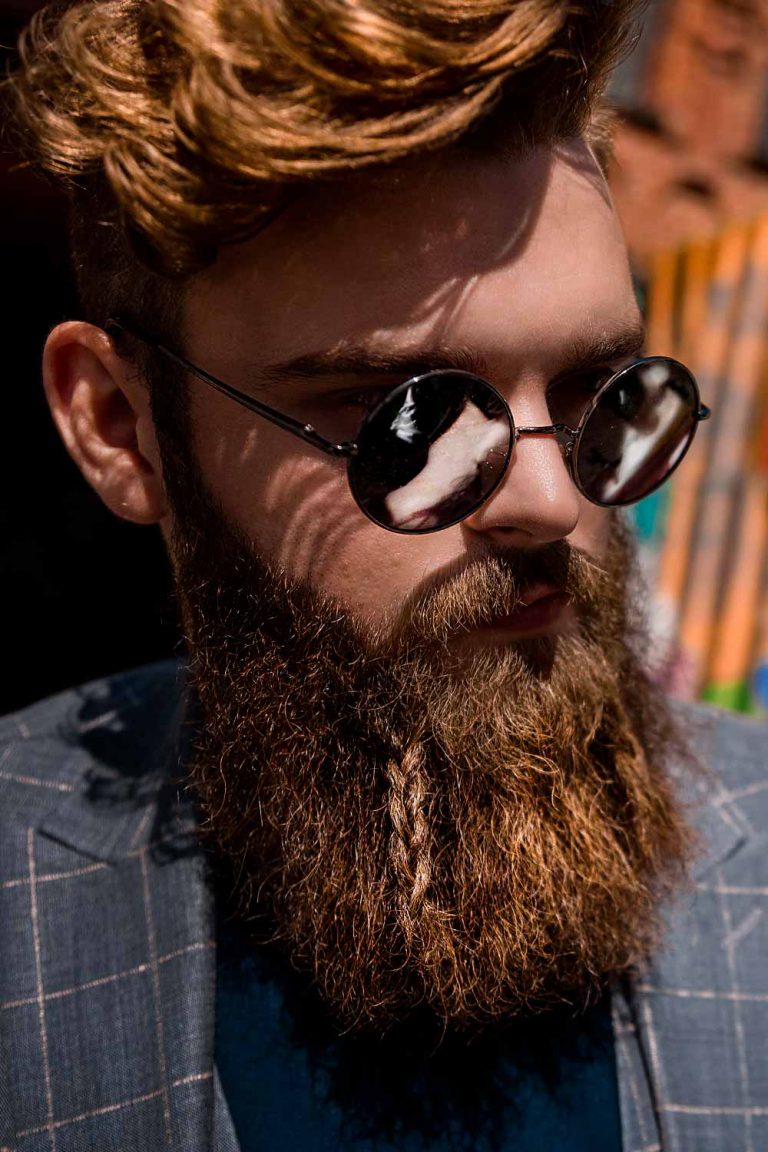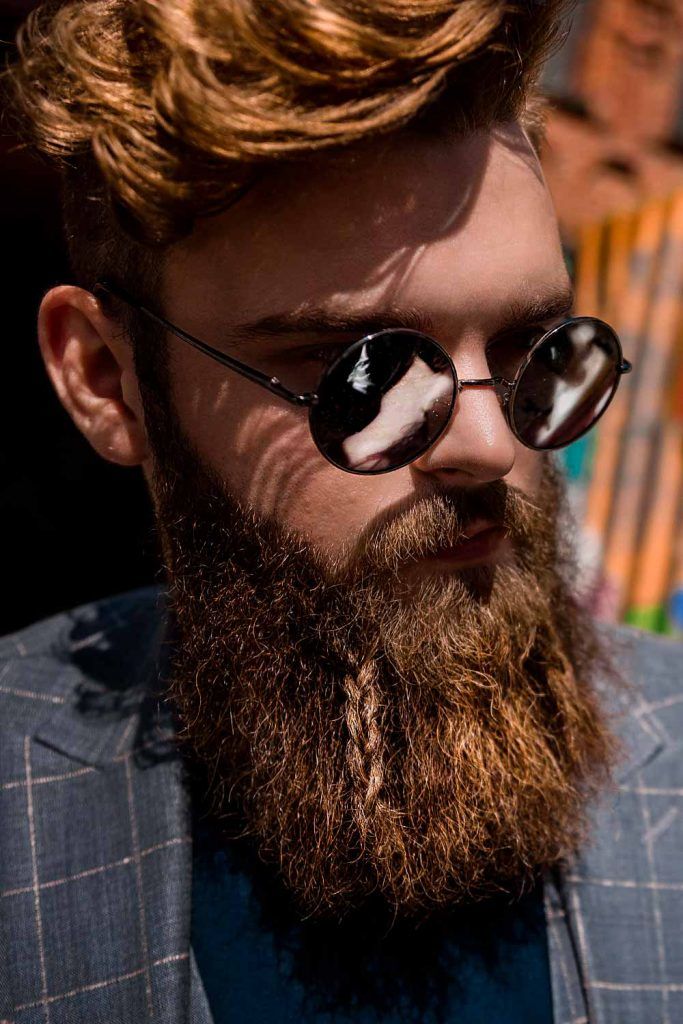 Beard Twist
Like we said, the variety of Viking beard braid styles is endless. To give your facial hair an intricate and unusual feel, instead of plaiting it, you can twist your facial hair.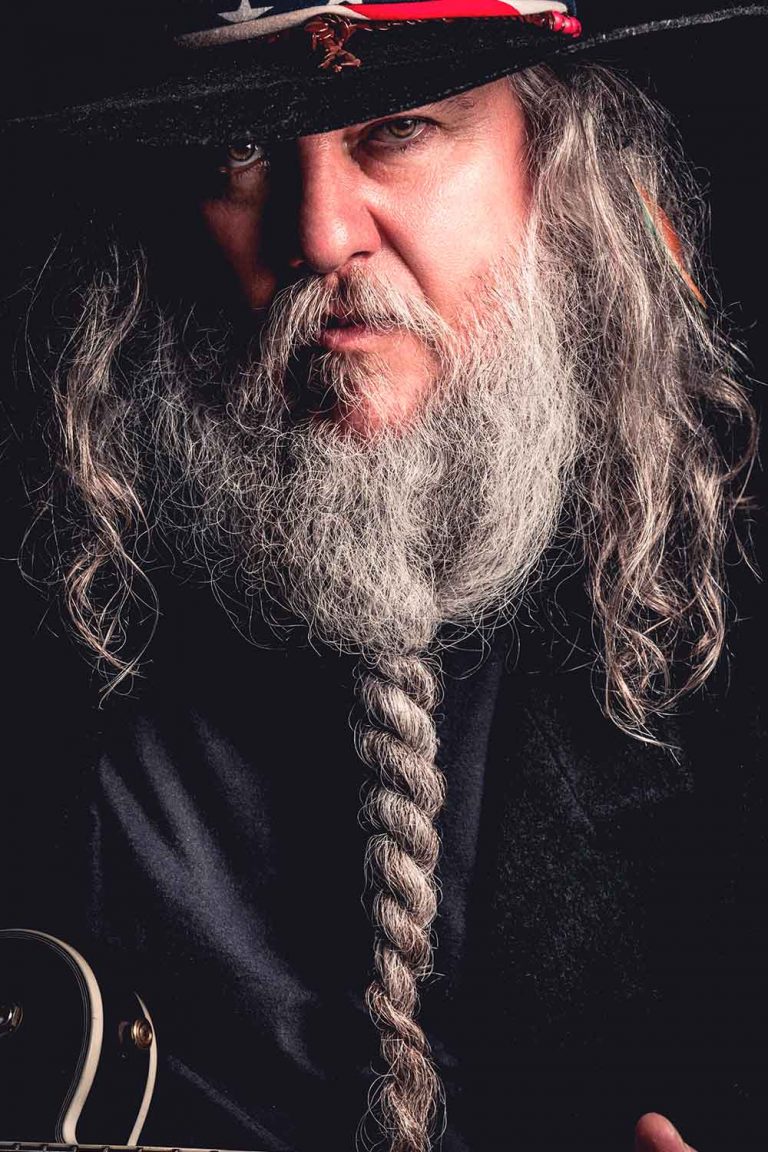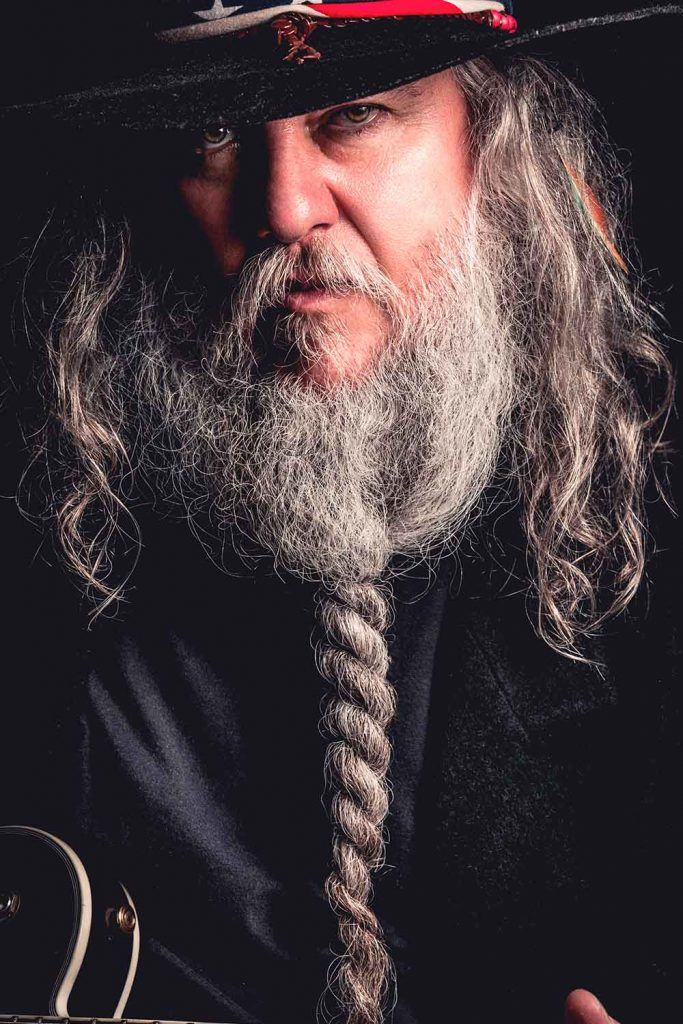 Fishtail Braid Beard
Here is another great way to channel a Viking braided beard look. Get a fishtail braid instead of a regular, which comes out stylish and defined.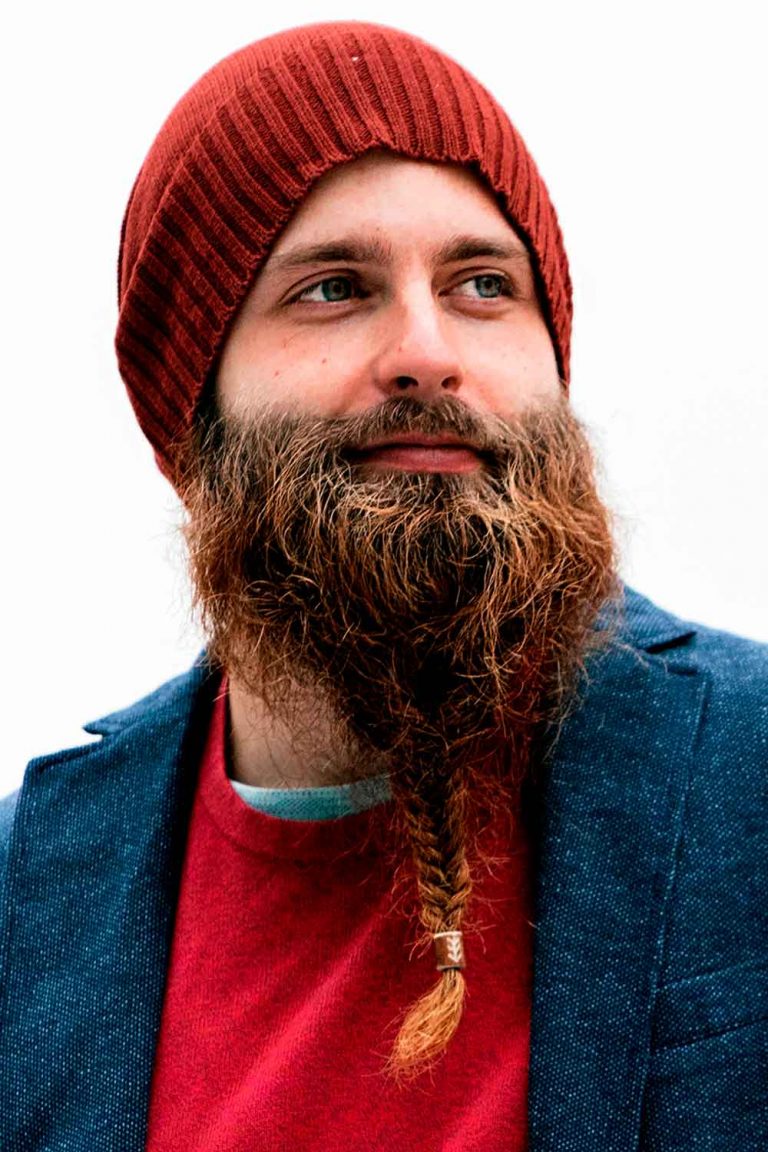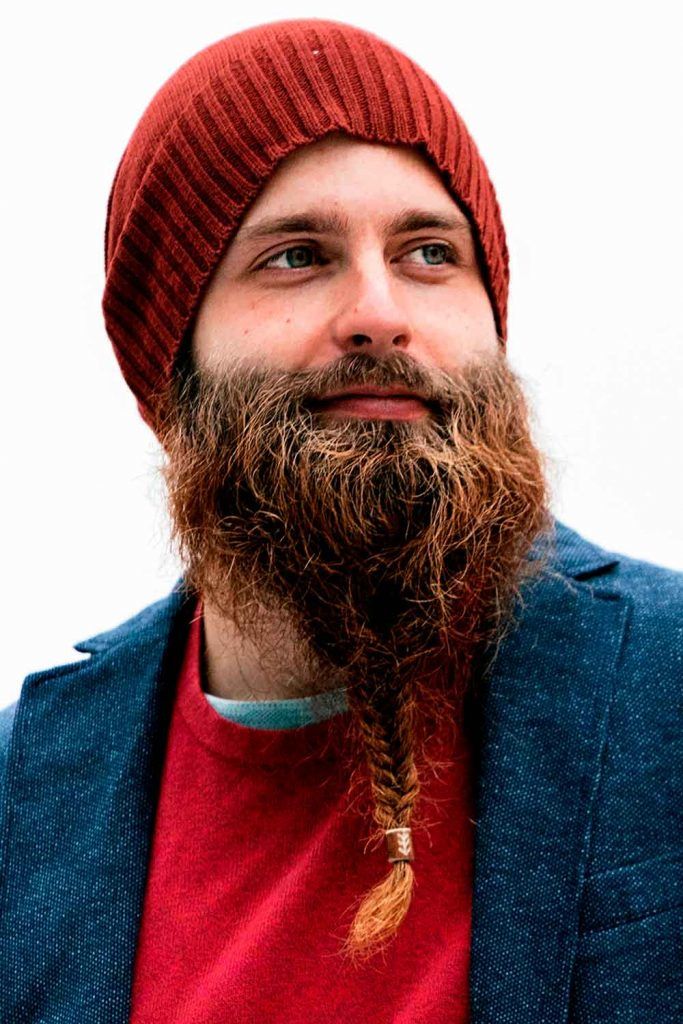 Beard Bun
Want to always be in the spotlight? Then a beard bun is your golden ticket. While it is so catchy and striking, it is unbelievably very easy to get.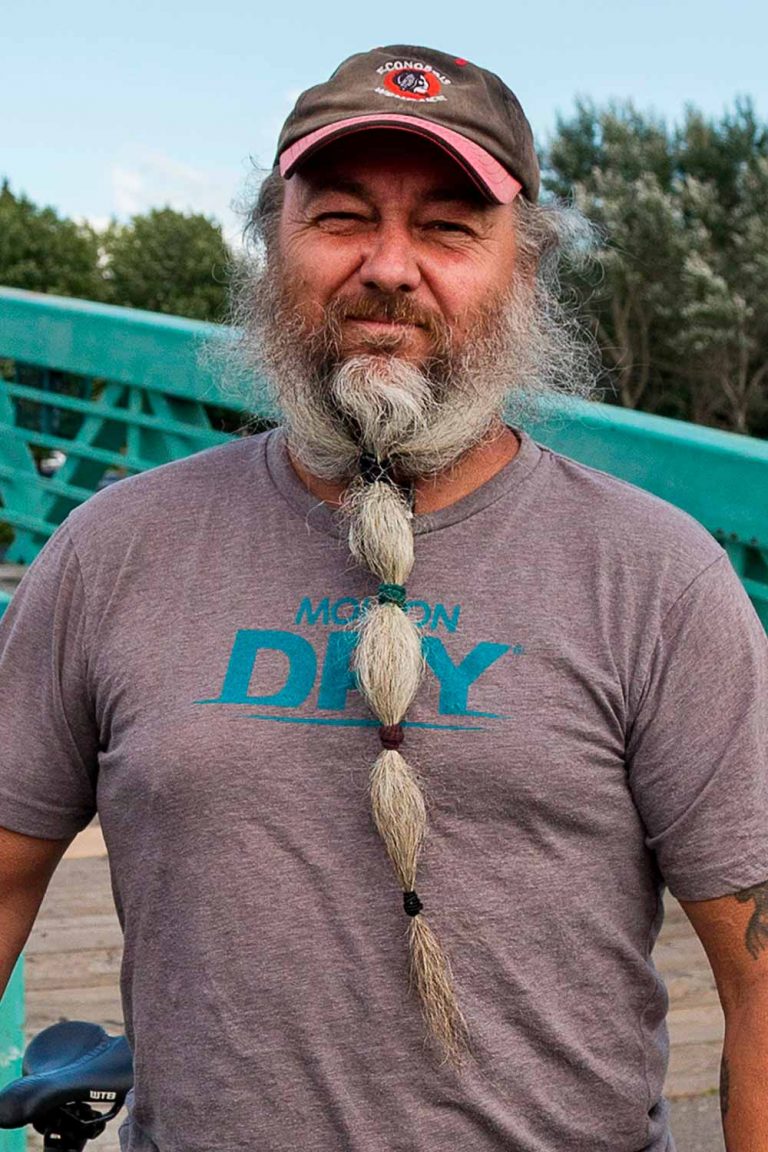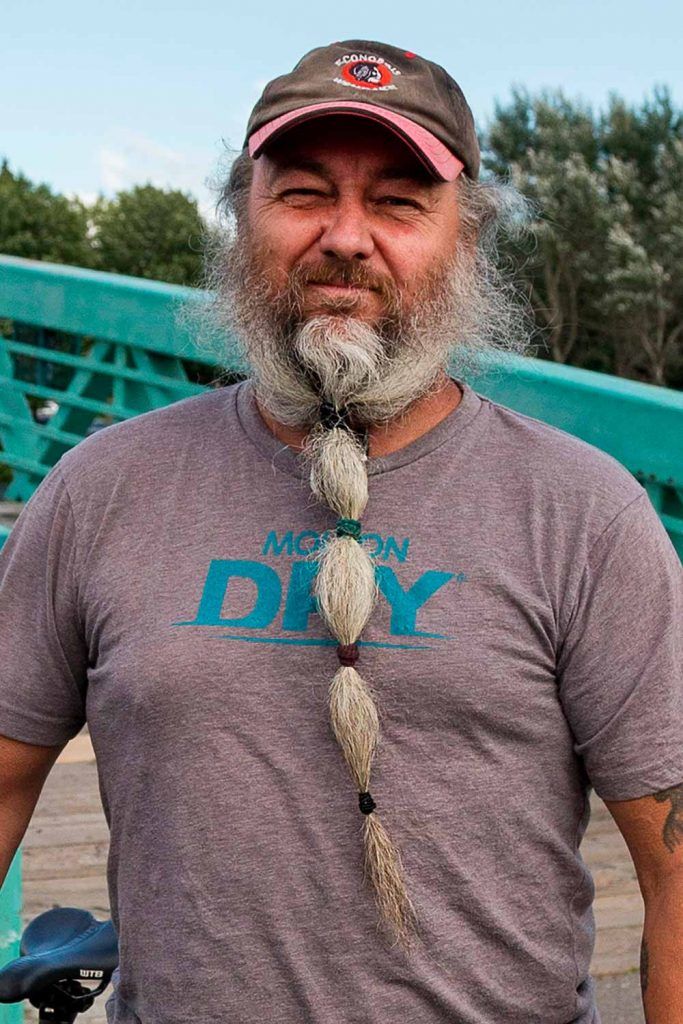 Multiple Braids
There is no such thing as too many beard braids. So, you are welcome to plait as many as your facial hair allows.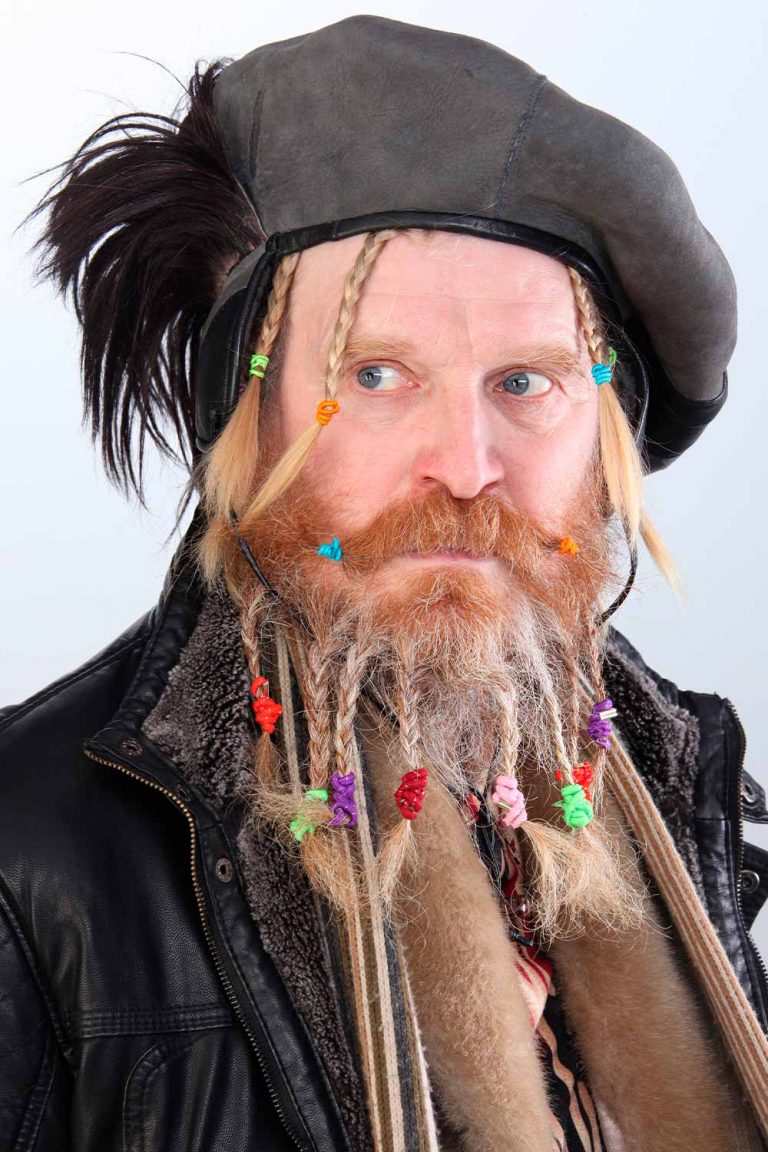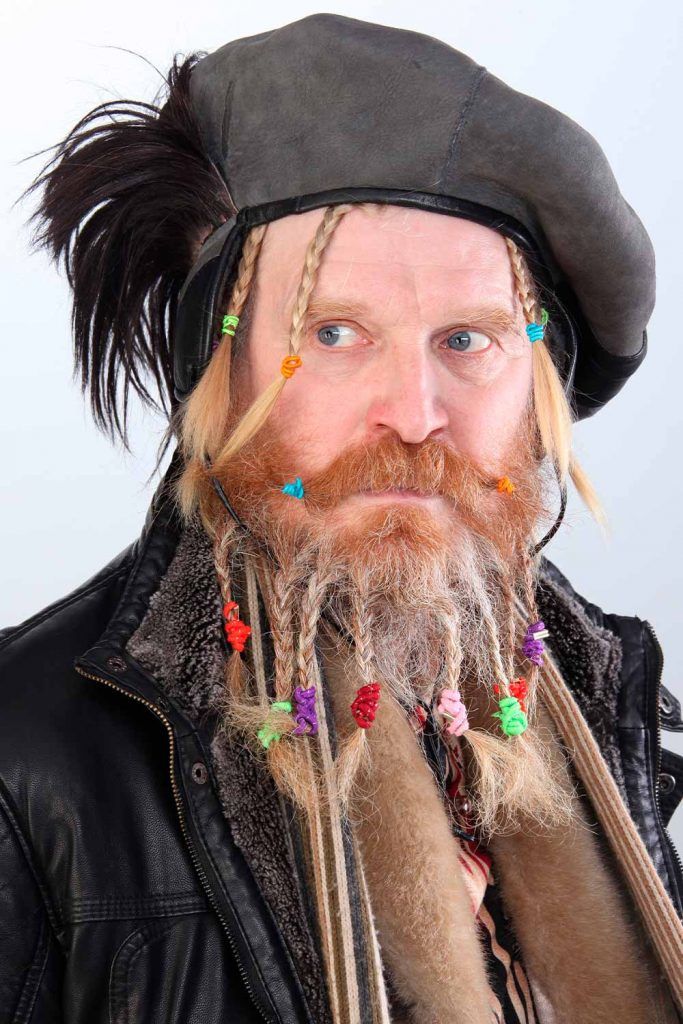 Braided Goatee
With a braided goatee, you will not go unnoticed for sure. Despite being so thin, it instantly catches the attention of passersby and wins you the title of a real trend setter.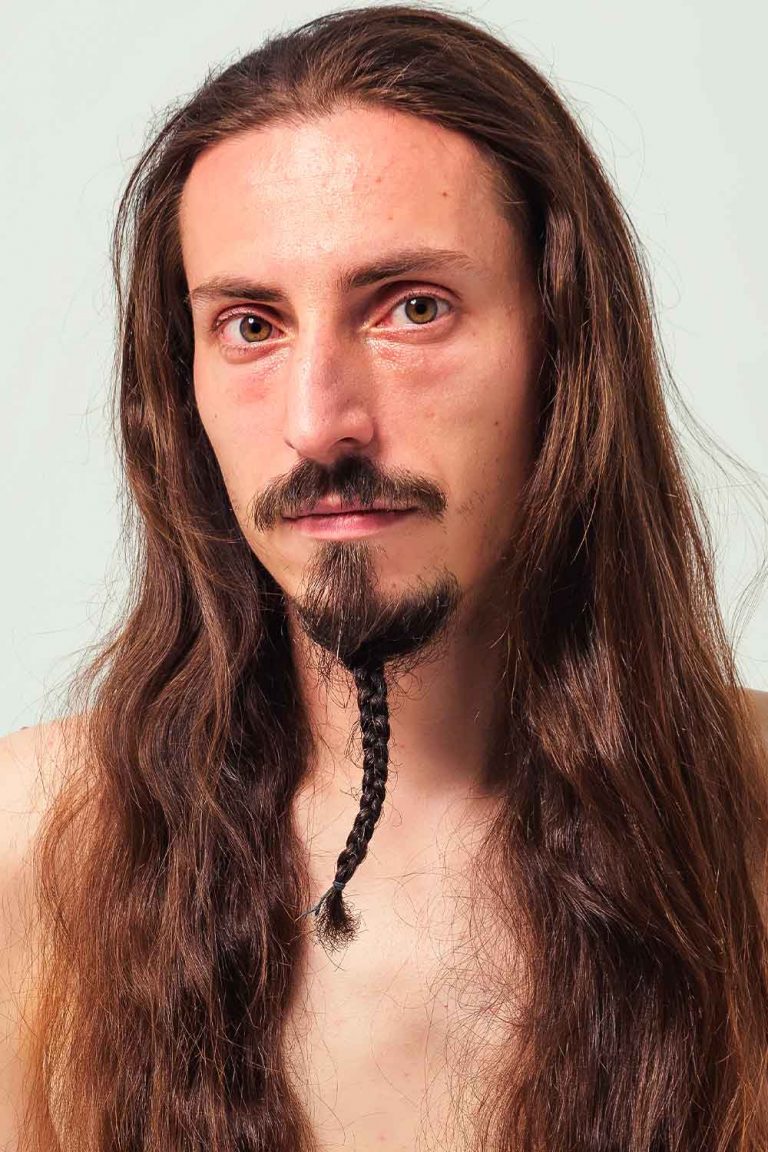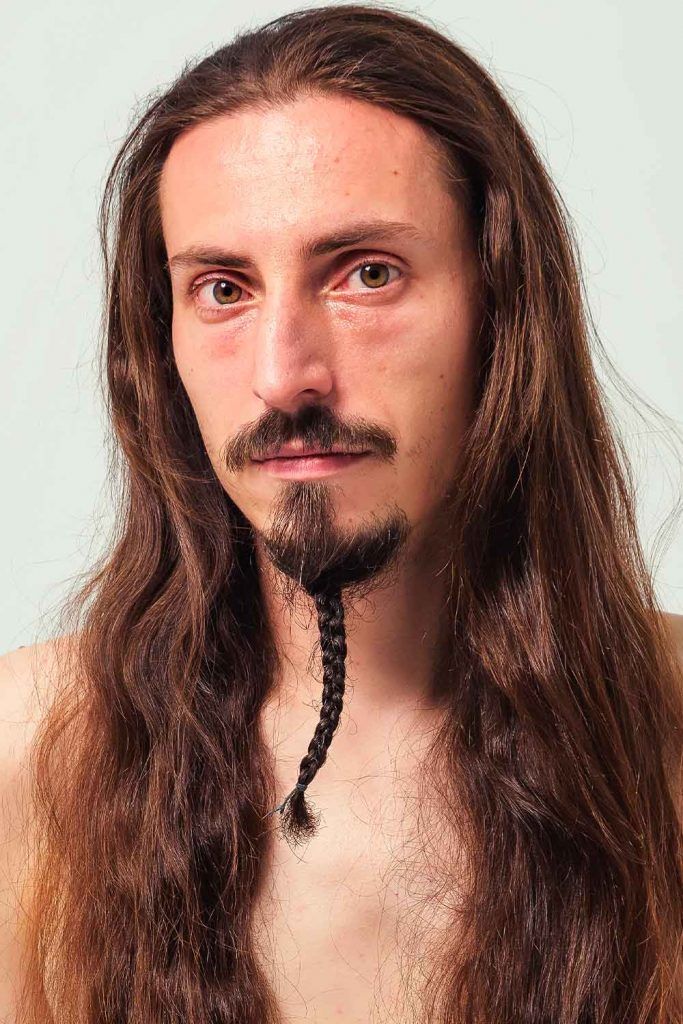 A braided beard is a great way to bring a welcome change into your everyday style. It allows for a wide range of styling options, from short and simple to long and intricate. So you will be easily able to find the look to match your taste.
FAQs
What is a braided beard called?
A braided beard is often referred to as the Viking braid beard or simply the Viking beard.
Did Vikings put beads in their beards?
Although it cannot be proven directly if Vikings wore beads in their beards, the fact that archeologists and scientists actually found these accessories, as well as other pieces of jewelry, may suggest that ancient warriors indeed put them in their facial hair.
Did Vikings braid their beards?
Yes, Viking used to braid their hair both on the face and on the head before the battle so that it does not get in their way.
How can I grow beard fast?
There are several steps to take in order to boost the growth of your facial hair, namely:
1. Take the proper care of the skin beneath your beard – clean it thoroughly and keep nourished.
2. Add B vitamins, such as vitamin B7, B1, B2 and B3, to your diet.
3. Maintain a good level of hydration – drink at least 6 glasses of water a day.
4. Allow your body to regenerate by sleeping enough hours (no less than 7).
5. Make sure to consume enough nutrients to help your body produce healthy hair.