Even though Viking men lived many years ago, their hairstyle still remains one of the most intriguing. Our brain thinking about the Viking pictures ruthless warriors that make our hearts race. However, their vicious and masculine haircuts aren't for everyone. Only for those champs who feel brave enough to pull them off. To give you odds, we've compiled the best ideas for Viking hairstyles. Would you dare?
Short Crew Cut
If you don't feel like giving all of yourself to the Viking haircut, start with something rather moderate. A crew cut will do. It's so easy to maintain that you'll soon become ready for something more elaborate. Note though that a coarse full beard is mandatory in this case. As a defining element, you can mix it all with an undercut.
Slick Back Viking Hairstyle
If you did let the hair on your head grow long, try out the slick back undercut. In addition to low maintenance, you get one of the most stylish and edgy Viking haircuts. If you're after a rather harsh slick back hair look, make the difference between the top hair and sides more striking. In case you need something formal and traditional, just don't trim the sides too short and don't leave the top too long. This ability to be adjusted to different occasions and styles makes the slicked back hair style highly versatile.
FXQuadro/Shutterstock
Side Swept Red Hair
Side swept hairstyles always create a very strong impression, especially when combined with an undercut. If you're about to get one of these mens hairstyles 2020, here's a good option. Let your thatch grow long to the chin and then ask your barber to shave your back and sides.
Top Knot Viking Style
If sometimes the top knot man ties may be the inclination into the feminine side, you can't say that about the Viking knot. This hairstyle looks totally masculine. For added virility to their top knot men make it voluminous and messy. And, of course, don't forget about the rugged beard.
@urednistvo.pricesk.robert via Instagram
Viking Man Bun
One more great example of the stylish mens long hairstyles is a Viking man bun. First of all, the hair type doesn't make any difference for this 'do as it can be equally successfully pulled off by men with straight, wavy or curly locks. Second of all, man buns are so easy to create that you won't even notice that you tie one every day. For a look that's particularly Viking, use your hands not a comb to pull your hair back. This will make the bun more messy and dashing.
Source: @Lasselom via Instagram
Viking Ponytail
Another good way to show off your luxurious long hair is to pull it into a full or even half ponytail. The latter will still focus on the length while taking the hair away from the face. Ponytail hairstyles combined with thick facial hair create the perfect Viking look.
Source: @lasselom via Instagram
Long Hair And Beard
Men with long hair look unbelievably attractive and classy. It isn't actually necessary for them to tie it at all. Wearing their stately locks loose is the best options for guys with long hair. To emphasize that this is the Viking hairstyle you're sporting, just give your mane a bit messy and textured look with the help of a styling product, like a sea salt spray.
Source: @lasselom via Instagram
Viking Man Braid
Viking braids won't make you feel jealous only if you're sporting them yourself. In Viking braids male hairstyle, you usually create them only with your top hair while the sides and back are given a trim. Great news about the braids for men is that they can be crafted with any hair length.
Lesia Kapinosova/Shutterstock
Short Faux Hawk
Fohawk is an exclusive chance to achieve a genuine warrior look. Interestingly, you can ace it without shaving your sides. To imitate the fauxhawk, create a braid that goes through the center all the way down your head. Such braid styles are very beneficial for men with long and thick thatch as they help achieve the Viking braids look without any effort.
Masculine Simple Braids
Braided hair is surely on trend right now, thus you have to try this Viking braids without demur. Pull your top hair back and create a single braid with it. Add several extra braids to the rest of the hair. Such braids 2020 men's hairstyles appear absolutely stunning paired with the luxuriant facial hair.
Ragnar Lothbrok Inspired
Ragnar Lothbrok hair was first made popular by the TV show Vikings. Bald sides, a thick braid accented with brown material, and a trim beard make Ragnar hair a must.
Master1305/Shutterstock
Twisted Hair
Here's another Viking hairstyle inspired by the TV show. Rather than braiding your long tresses, harness twisted hair instead and you're done!
Viking Dreadlocks
If you're willing to invest some time and effort into your mens 2020 hair styles, definitely go with the Viking dreadlocks. If you don't want to wait until your hair is grown out or the dreads are formed, use some hair extensions.
Fotokvadrat/Shutterstock
Tattooed Head
The head tattoo looks incredibly daring, especially with the shaved sides and long top hair. Those who only want to try this ruthless look on without getting a real tattoo can make a temporary one.
Braided Beard
Do you like the way braids look but don't want them in your hair? Try a Viking beard braid. Beard braids are super versatile depending on the length and texture of your hair, from thin and thick to long and short.
Loose Braids Viking Hairstyles
Braids are a manly nod to Viking hairstyles. Pull the top half of the hair up and form a fishtail or normal braid, securing with an elastic. Add two braids on either side of the head for additional detail.
Slicked Back Undercut
To get a suave style like this, comb the top hair back and smooth with mousse or a small amount of gel. Add a high fade to both sides and keep any beard hair trimmed for a neat take on the Viking look.
Half Bun Viking Hairstyles
Half buns are another type of Viking haircut. If your hair has a lot of wave or texture to it, that will add to the rugged vibe. Keep beard hair full and scruffy.
Source: @ spizoiky via Instagram
Braided Ponytail With Undercut
A Nordic braids will help you get the ultimate viking hairstyle. Perfect for men with thick hair, this braid looks even better when accented with a thin rope or ribbon wound around it and framed with a high bald fade.
Thor Inspired Hairstyle
Thor would definitely approve of this long blonde half updo. Viking men frequently wore half their hair up and pulled back, so you'll be truly authentic with a cut like this.
Source: @lasselom via Instagram
Braids With Undercut
Give your Viking haircut an edge with an undercut – trending mens hairstyles 2020. Smooth sides from a bald fade draw attention to an oval face's angles. To spice up the style even more, add a fun color like blue.
Blonde Nordic Viking Hairut
Nordic hair has many twists on Vikings hairstyles. This one features blonde hair that is slicked back toward one side with shorter hair on the sides of the head. The look is completed with a thick bushy beard in a dark color.
Beaded Beard Braid
Viking beards tend to be thick and bushy. With the many Viking beard styles to choose from as far as length or color, you'll look good with any of them. One popular beard style is letting hair grow long and braiding it.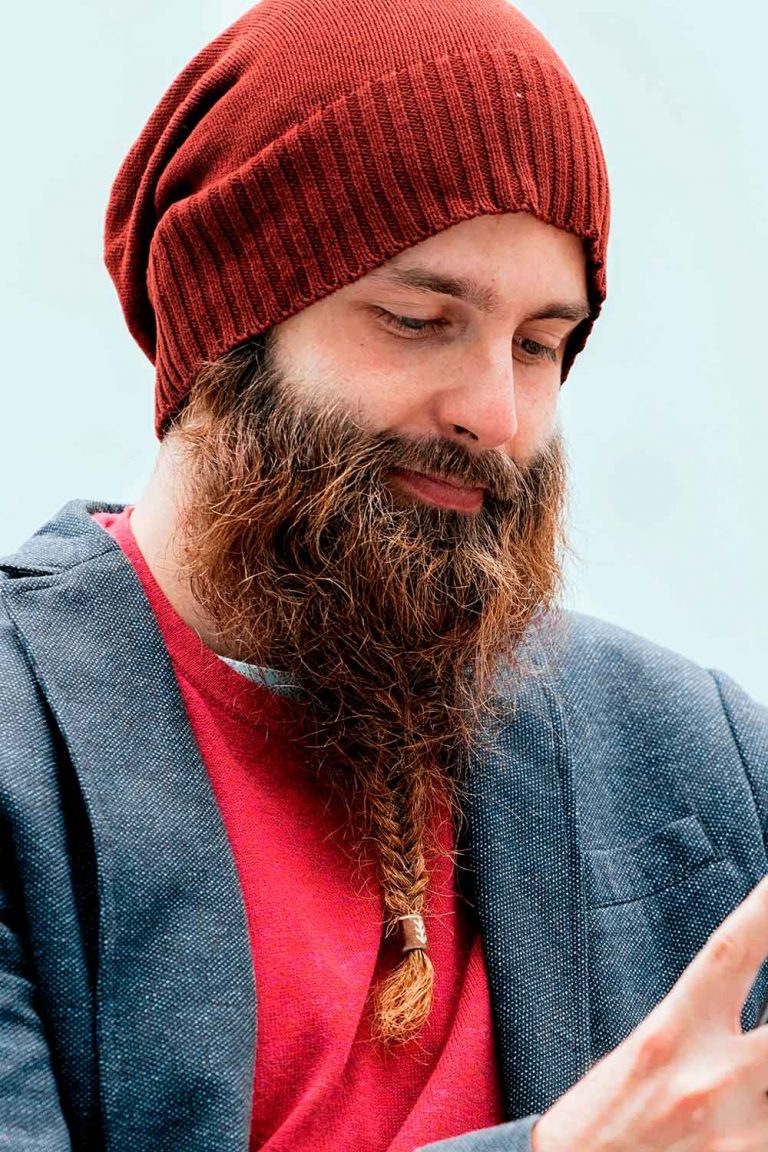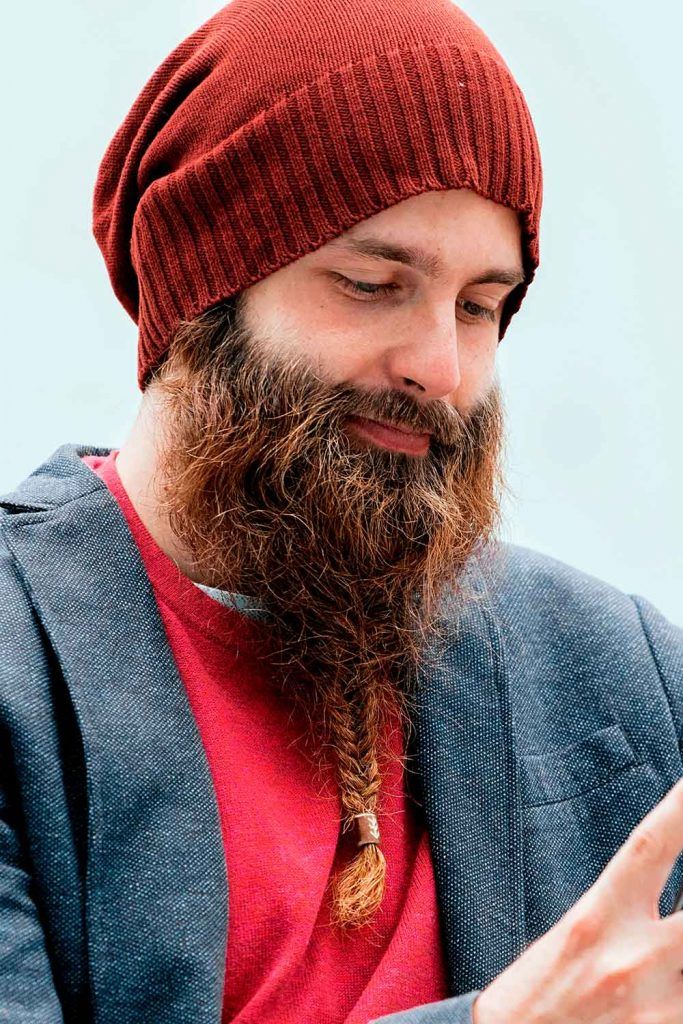 Twisted Viking Beard
Male viking braids can be incorporated in your style in a number of ways. A twisted braid is one you can do with a long beard, leaving the rest of the hair wavy and messy.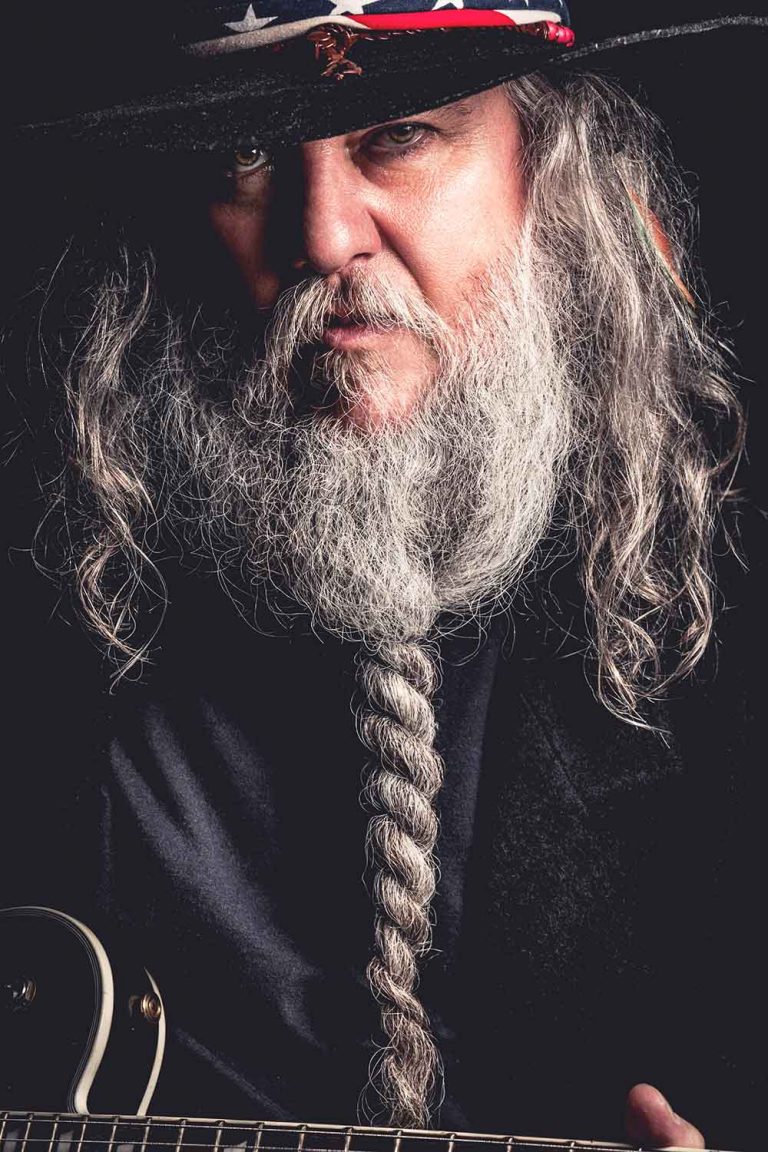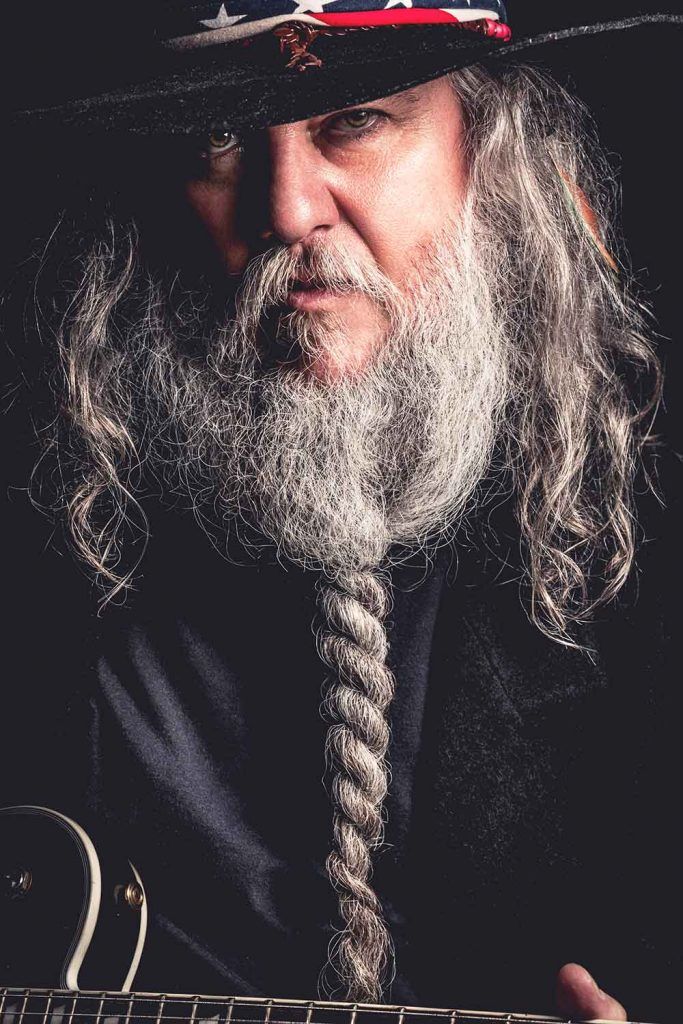 Big And Small Braids Combo
A Viking mohawk is very rugged and manly. Get it by asking your stylist for a Ragnar haircut which is a bald fade and a braided mohawk. Small braids start at the forehead, ending up in one single thick braid.
Faux Hawk With Braided Sides
Decorate the sides of your haircut with Viking hair braids. Keep them small to capture a true Viking hairstyle and leave the top of the hair thick with texture from a mousse or hair creme.
Tied Mohawk Dreadlocks
Large Viking hair beads add a rough detail to a thick braid. These bone beads make a major statement and look great on thick hair. Finish off the style by shaving sides.
Short High Top Undercut
High top undercuts are mixed with high fades to create an unusual shape for hair on top of the head. Slick your hair to the side for a fresh take on a Viking hairstyle you can express yourself with while still sporting it at work.
Braided Mohawk Viking Undercut
For oval faces, braid a Viking mohawk to accentuate the face shape. With a high fade helping shape the top of the head, the focus of your style will be this rocking mohawk.
Multiple Cornrows
Multiple cornrow braids that start at the forehead and drape down toward shoulders are another popular style for a Viking male. Whether your hair is blonde or brunette, this style is handsome and low maintenance. You can even shave a border close to ears for more detail.
Long Undercut With Cornrows
Cornrows are a fashionable Viking hairstyle for both African American and Caucasian men. Alternate the thickness of each one to add character to your crown and combine the braids into a low braid or man bun.
Short Sides With Thin Tail
If your hair is thin, you can still rock a Viking haircut. Comb the hair back into a mohawk and start a low Viking ponytail at ear level. Section out the ponytail with elastic bands in a contrasting color.
Medium Length Hair With Beard
This Viking beard is bushy and the perfect pairing to medium length hairstyles. Comb down the hair to one side and smooth with product. Viking beard styles vary in length so you can tailor yours to what you're comfortable with.
Undercut With Long Bangs
Talking about the undercut, this hairstyle would be very appreciated by lads as it combines two popular styles, Viking and hipster. When opting for an undercut men often prefer to pair it with many different hairstyles. You can successfully sport it with a ponytail, top knot, Viking braid or slick back to create even a more contrasty look.
Source: @spizoiky via Instagram
Mohawk Viking Hair
Another way to achieve contrast is the Viking Mohawk. Although the Norsemen used to style it differently than the modern punks, the Mohawk haircut is definitely what these two groups have in common. To get the look, you should have your sides shaved while the hair on top and back should be grown out long.
Source: @spizoiky via Instagram
Buzz Head And Full Beard
You'll be surprised, but the Viking head isn't always about the length, it's also the character. So, if you've decided to pair a buzz cut with a full beard, you're welcome to do so. Viking beards speak for themselves so there's no point to prove anything with the help of long hair on the head. Thus, it's better to grow your beard long instead.
rmcarvalhobsb/Shutterstock
Silver Nordic Hair
If your hair has started to turn gray, no worries. In this way, pulling off one of the trendiest Viking hairstyles will become even easier for you. Yet, if it has not but you want to try on this trendy silver hair color, then you are very welcome to go for it, especially if you naturally have blonde locks.
Source: @ninothenice via Instagram
Shaved Head And Beard
To give your appearance a Scandinavian vibe, you should not necessarily have long tresses. When it comes to Viking hairstyles, it is not what you wear, it is how you wear it. With the proper attitude, you can even go for a shaved head and still look virile and hunky like a Nordic man. Yet, you may want to define your appearance with a rugged beard for an ultimately manly look.
Source: @ninothenice via Instagram
Traditional Scandinavian Hairstyles With Beard
Though, if you do not want to reinvent the wheel, you are welcome to go for a traditional Viking hairstyle paired with a full coarse beard. This timeless combo will make any guy look instantly masculine and severe.
Source: @ninothenice via Instagram
Viking Undercut
An original Viking hairstyle pairs perfectly with an undercut. This fashionable cut gives the classic Scandinavian hairstyle a modern and trendy feel. Besides, as it takes off the hair from the sides and back, it creates a clean and dapper appearance of the whole look even if you sport a scruffy long beard.
Source: @ninothenice via Instagram
Brushed Back Short Hair
As one of the main attributes of Vikings is a coarse beard, it pays to pair it with a neat and elegant hairstyle to balance out the look. Thus, opting for a brushed back hairstyle guarantees you an appearance that is both masculine and sophisticated.
Source: @sirpaulcharles via Instagram
Low Man Bun
A man bun is one of the most popular Viking hairstyles. While looking trendy and tasteful, it allows you to take away the hair from your face, thus showing off your strong facial features. Also, it helps you to tame your stately locks without sacrificing their length.
Source: @ninothenice via Instagram
Viking hairstyles can be harnessed not only by those gents who are into the Scandinavian culture or the popular TV show. They're also admired by the men who just like rough and brutal looks. Whatever hair length or structure you have, there's always a modern Viking hairstyle to suit your tastes.
FAQs
What is the Viking haircut called?
In a traditional Viking haircut, the hair on the top of the head is long and thick while the sides are shaved. A full beard, which usually accompanies Viking hairstyles, is long and coarse. This gives your appearance a mighty and virile look.
What did Vikings hair look like?
Despite the common belief that Vikings hair was unkempt and filthy, there is evidence that proves the opposite. The warriors had all the necessary tools for proper grooming, which allows us to make the assumption that their hair was neat and tidy both on the head and on the face
Why did Vikings have long hair?
Similar to many other cultures, long Viking locks were associated with strong and powerful men. Besides, the Nordic climate was extremely severe back then too, so long hair helped the warriors to keep themselves warm. Finally, it was a matter of fashion combined with conformity. The tribe members were supposed to follow the chieftain or king. So, if he sported long hair, then all his subjects and the following generations did too.
Did the Vikings braid their hair?
While they actually did braid their hair, Vikings did not do that as often as we might think. These Nordic warriors used to braid their locks in order to keep them out of their way when fighting and performing a tough job. However, they often cut their hair so that they did not have to braid it, which is known as a tellum or a reverse mullet.
REFERENCES:
In search of a haircut that`s edgy, masculine, and stylish. Look no further than these cool Viking hairstyles for men. Source