A butch cut is anything but boring. It looks bold, masculine and daring. Men who opt for it radiate confidence and strength. On top of that, it requires minimal effort to get and even less to maintain. Want to learn how to achieve the look without huss? Our guide will help you out with it.
What Is A Butch Cut?
To make sure you know exactly what is a butch haircut, here is a quick definition. A butch cut hairstyle is a short male cut featuring the hair of an even length all over your head. Because it takes origins from the army, its length is usually extremely short. You can also complement it with an undercut or a fade for a more contrasty and defined look.
A burr cut, a brush cut, a crew cut and a buzz cut are one of the most popular butch hair cuts. A typical length for butch haircuts is 1/4-3/4 in. When cut shorter, you get a burr haircut, whereas a long hair butch is called a brush haircut. Fades and undercuts are a very popular accompaniment for a butch hairstyle.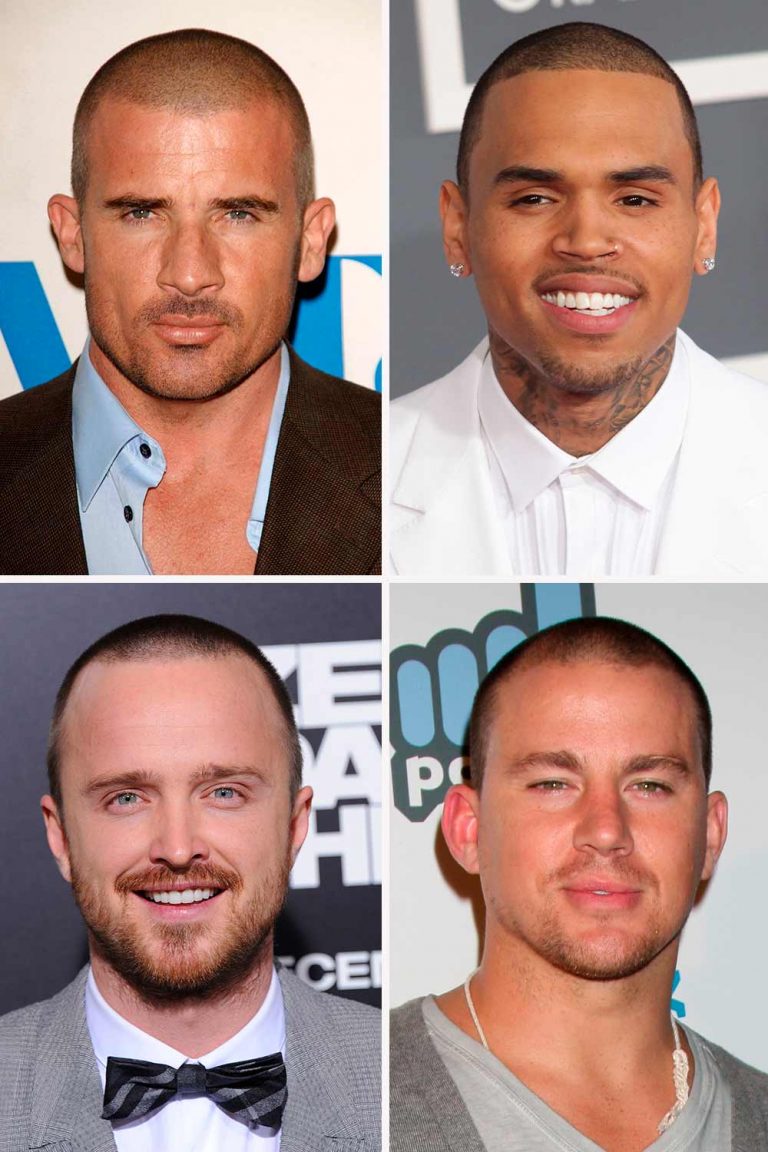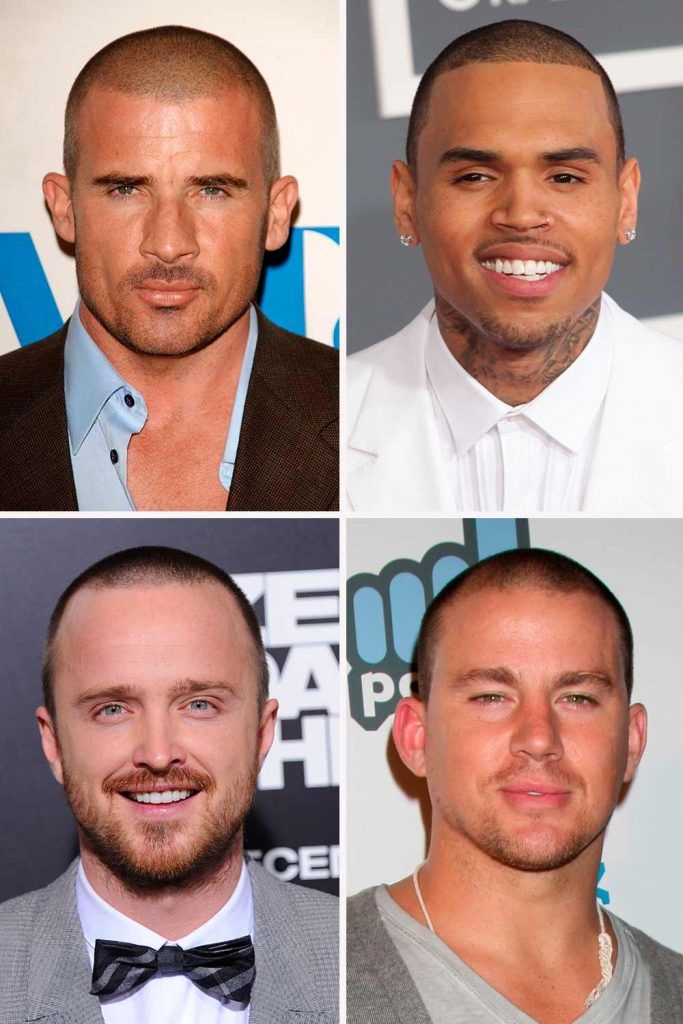 s_bukley/DFree/Kathy Hutchins/Shutterstock
Butch Cut vs Crew Cut
While there is no point to compare a butch cut vs buzz cut, as the former simply belongs to the family of the latter, the difference between a butch cut and a crew cut is worth noting. In a butch haircut men get their hair cut evenly, whereas in a crew cut, you leave a portion of hair in the front a little longer than the rest of your hair.
Normally, you do not style a butch, whereas a crew cut, on the contrary, allows for some styling. The most popular way of wearing it is swiping the front hair to the side, which creates a side parted look. Another difference between the two that you can cut your own hair for a butch haircut and for a crew cut, you would want to make an appointment with your barber.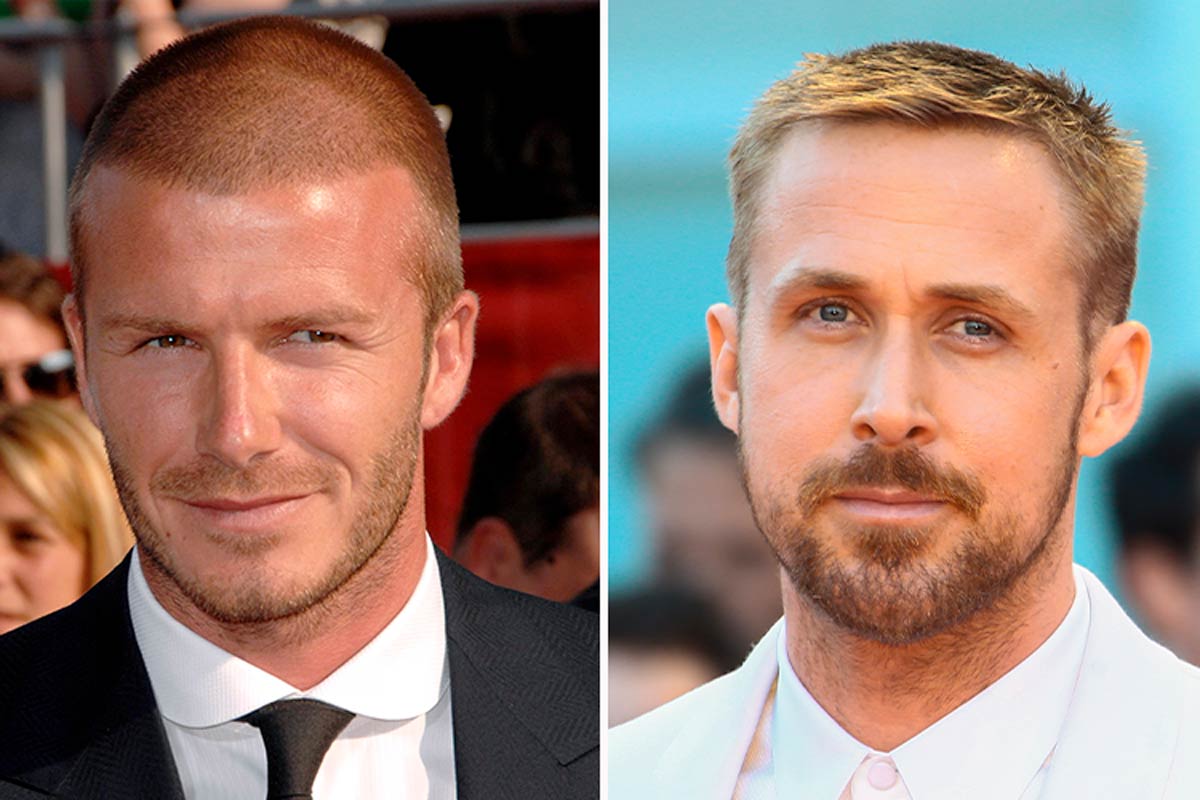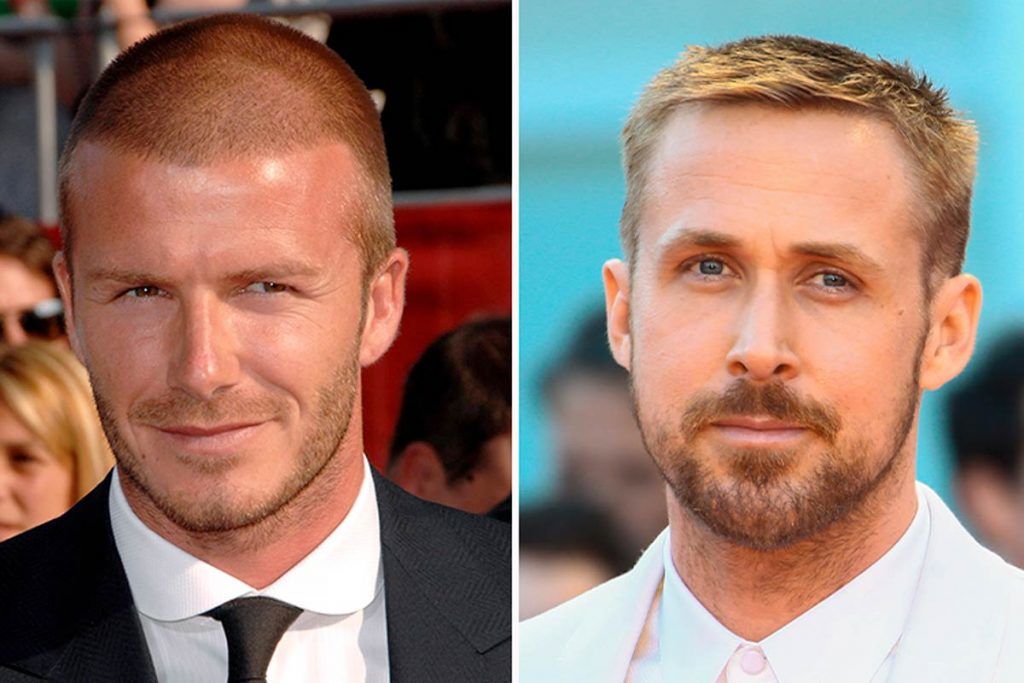 Everett Collection/Matteo Chinellato/Shutterstock
The Most Popular Butch Haircuts
To infuse you with some inspo, we have collected the most sought after butch hairstyles below. So, study them carefully and pick out the one that resonates with you.
Short Butch Haircuts
Also known as burr cuts, short butch haircuts have plenty of advantages. They are easy to get and maintain, they are sharp and edgy and they suit almost every face shape and hair type. Thus, opting for it, you can never go wrong with.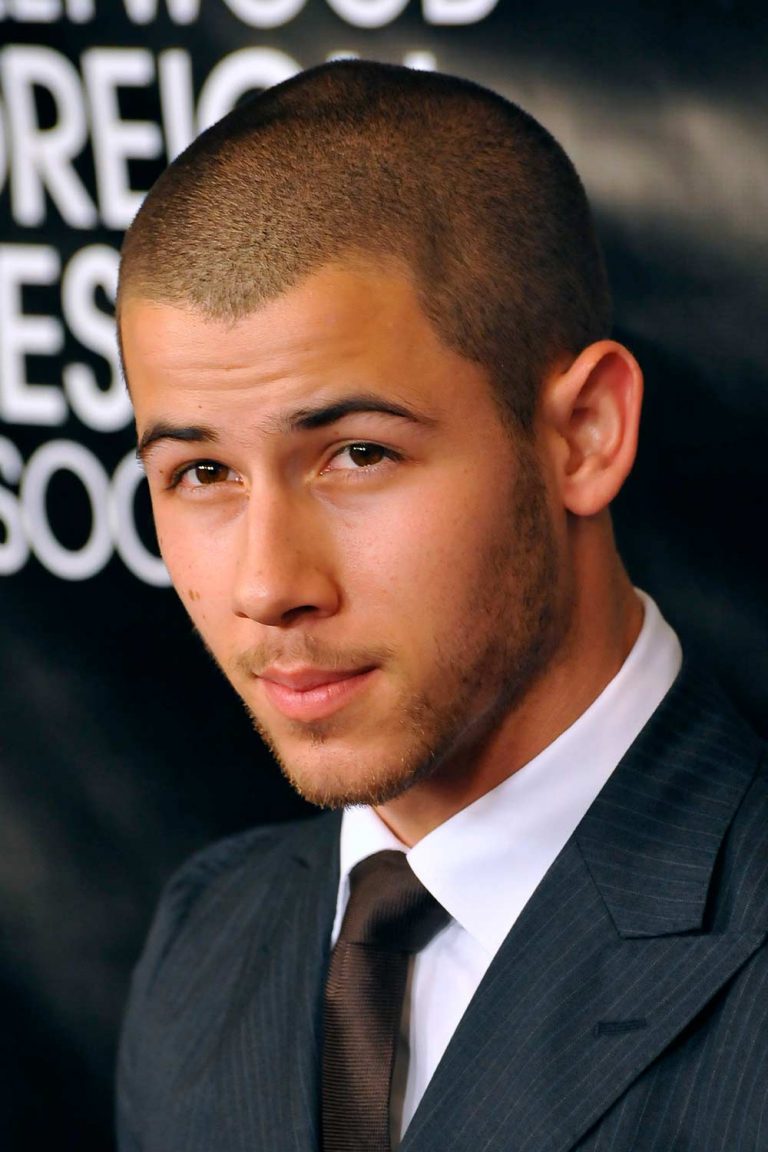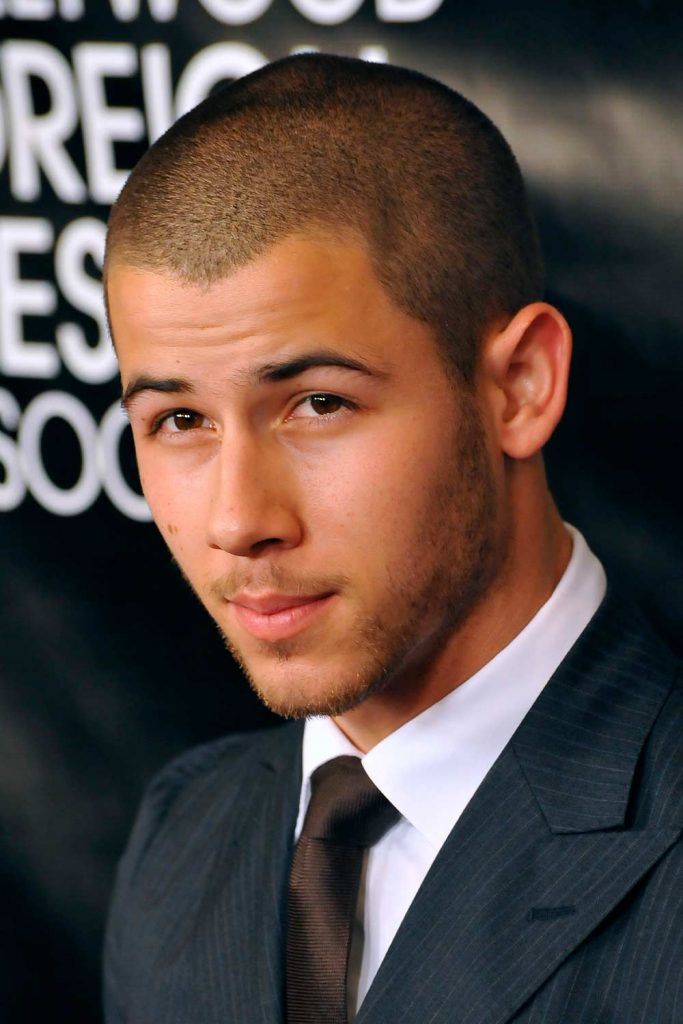 Featureflash Photo Agency/Shutterstock
Long Butch Cuts
Of course, the term long when referring to a butch haircut is rather formal since it is still a short haircuts for men. However, a long butch, or a brush cut, is noticeably longer than a classic butch. This is a perfect option for those who do not like to show off their scalp, as the hair is long enough to cover it all up. Besides, it can be styled in several different ways, depending on the ambiance and your preferences.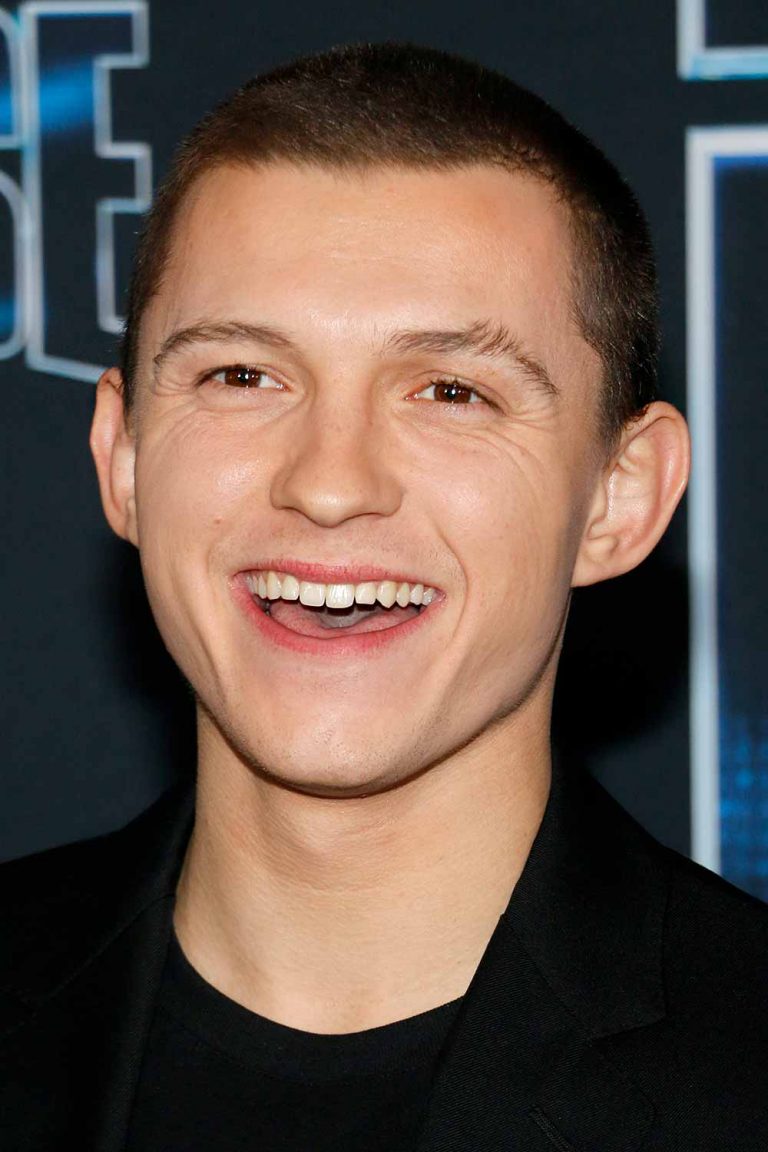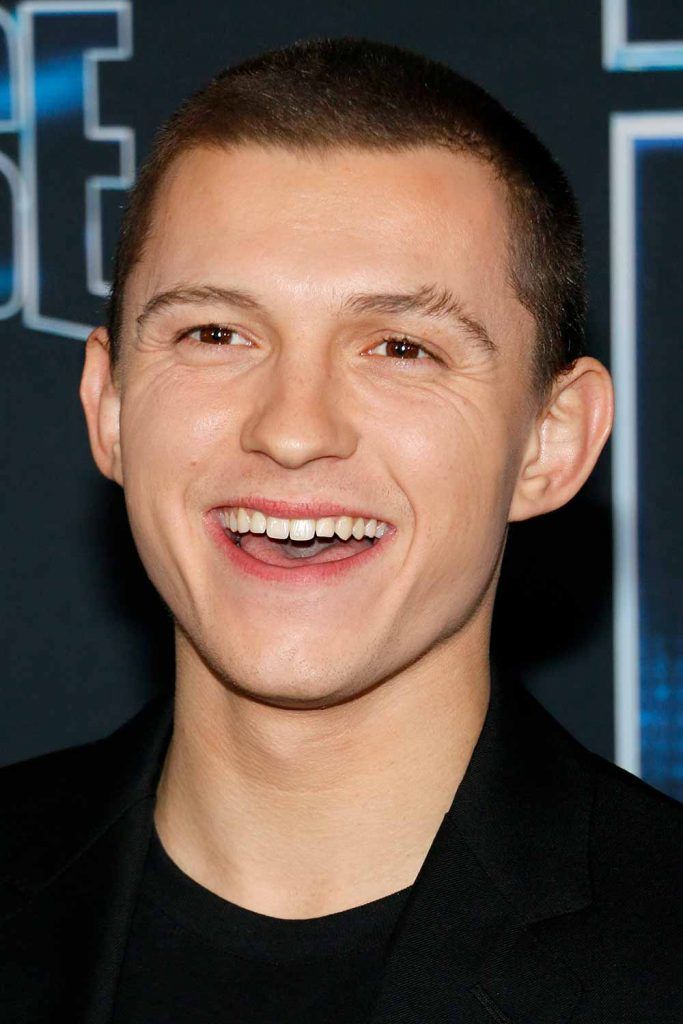 Tinseltown/Shutterstock
Butch Cut Fade
A butch cut fade is one of the most popular ways to pull off the look. It adds a trendy and stylish touch to your appearance, making the haircut more pronounced and high contrast. Besides, depending on your taste, you can adjust the boldness of the cut, choosing between a reserved low shadow fade and an impactful high bald fade.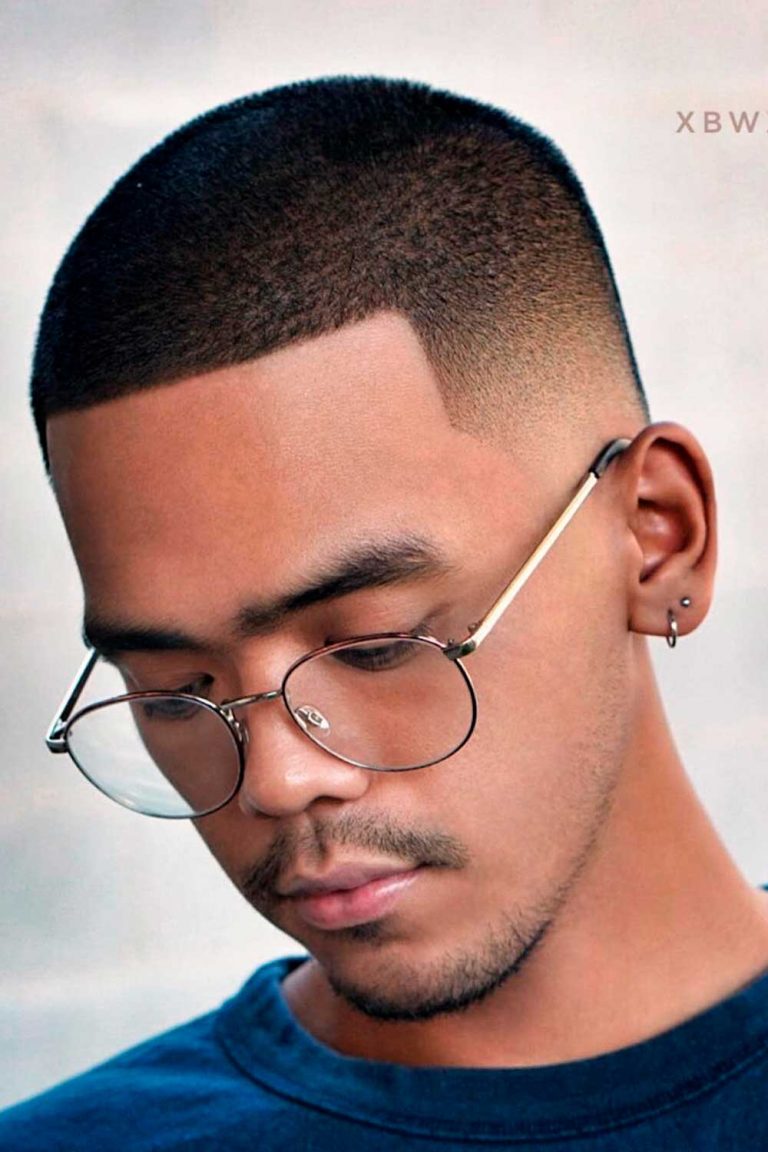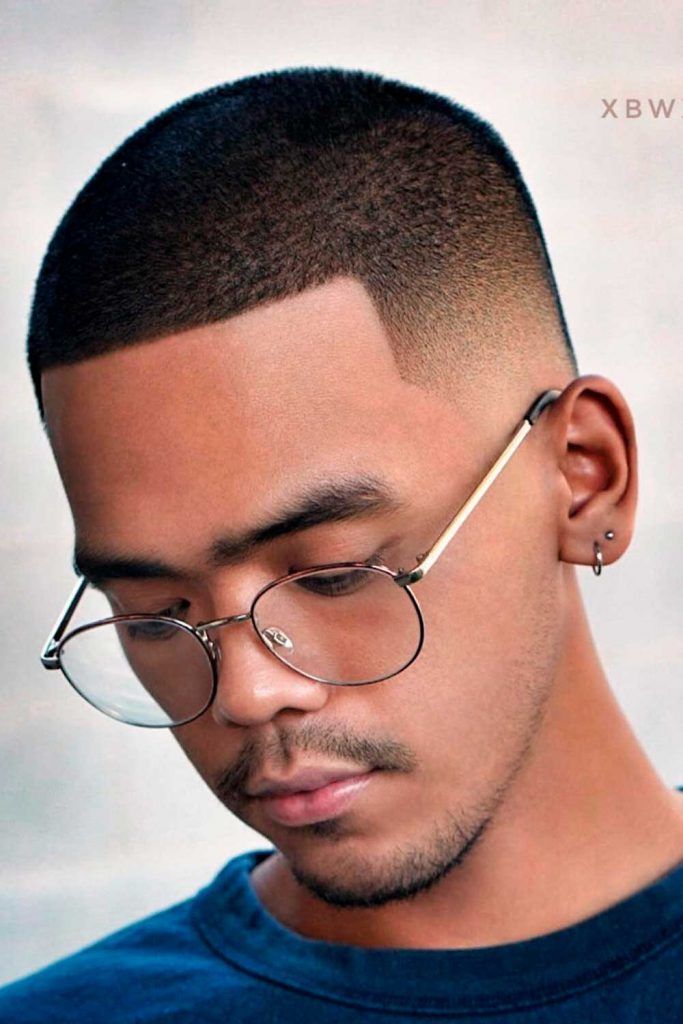 Source: @xbigwesx via Instagram
Butch Cut With Beard
Because a butch cut is so minimalist, you can wear it with any amount of facial hair and not worry that you are going to look unkempt and shaggy. Soft butch haircuts pair really nicely with all types of beards, from a short stubble to a full long beard.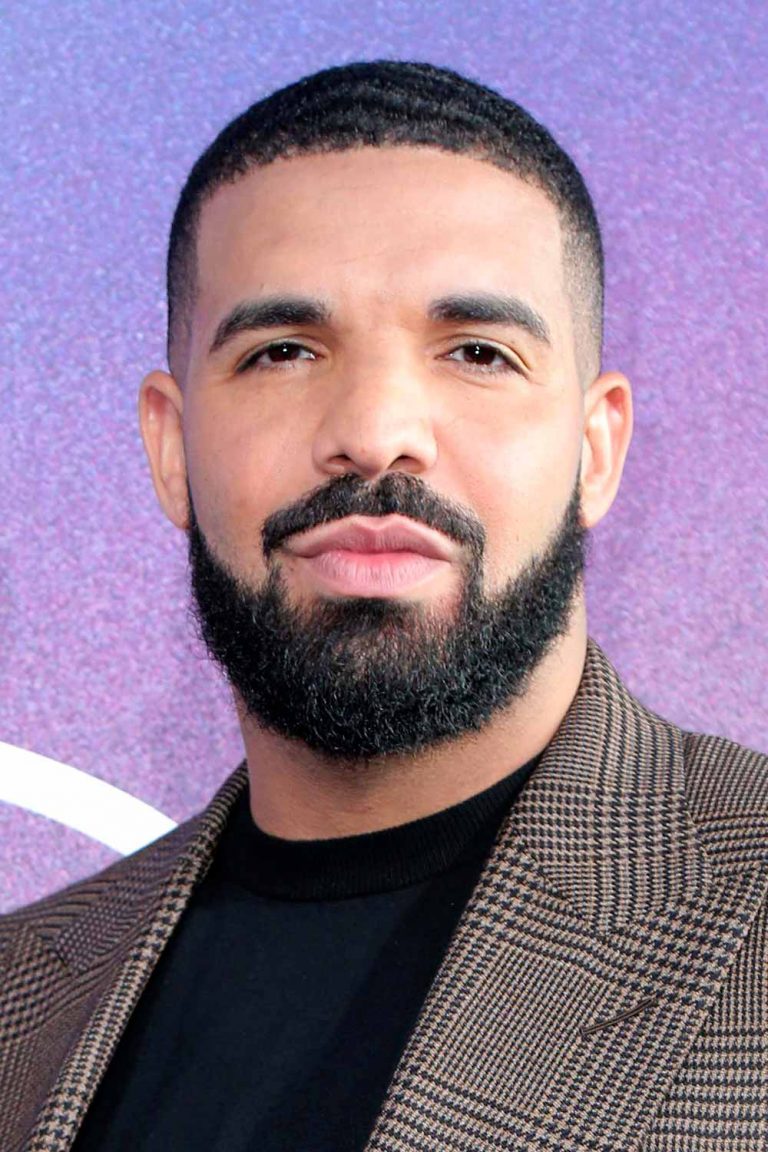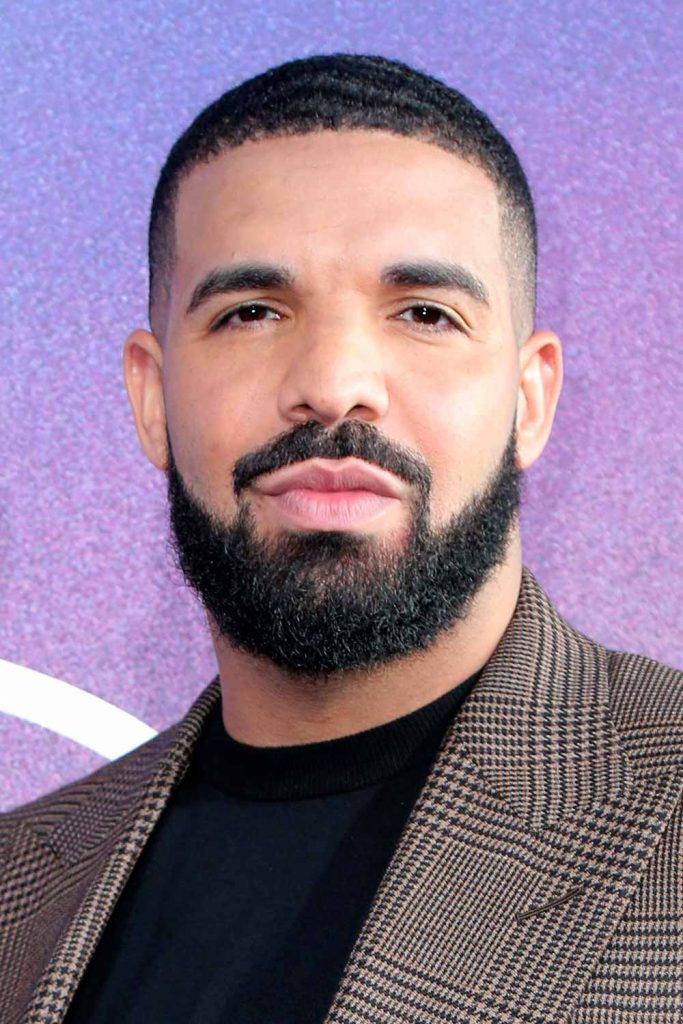 Kathy HutchinsKathy Hutchins
Butch Cut With Shaved Line
Looking for a low key way to add a trendy twist to your butch haircut? Why not get a shaved in line then? This simple yet bold element works wonders for your hairstyle. In a similar manner, you can get a hair design for a more intricate look.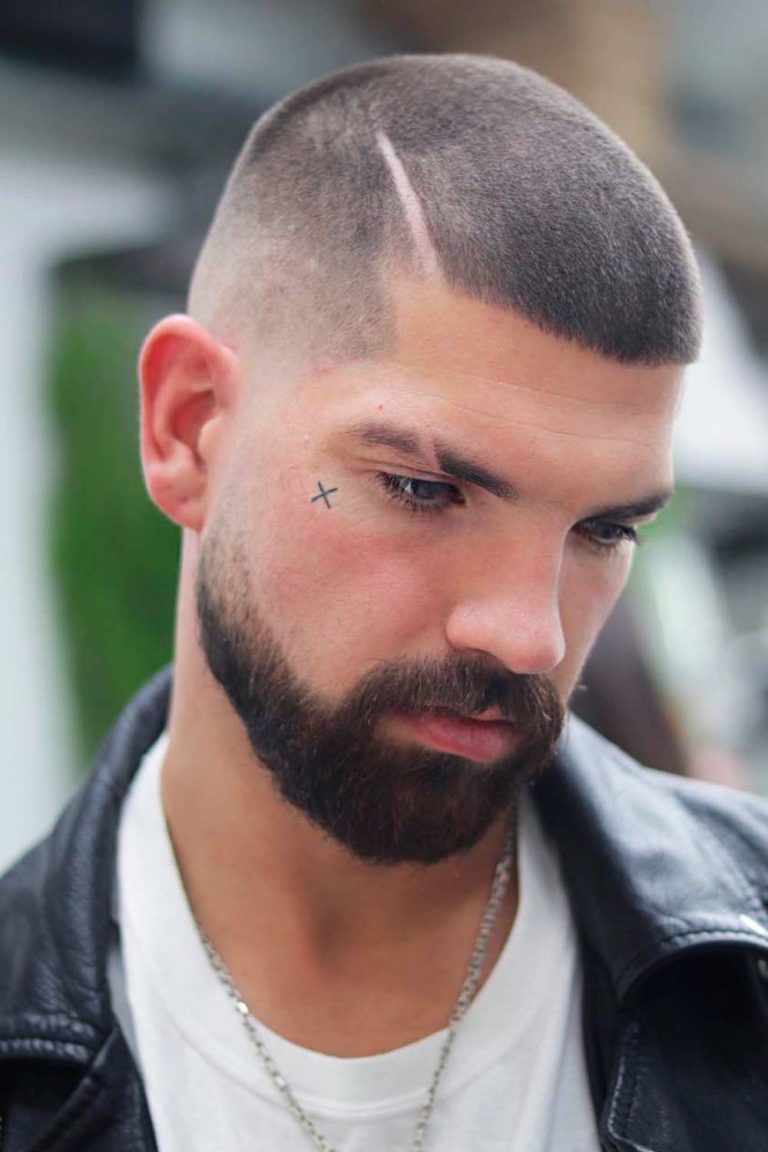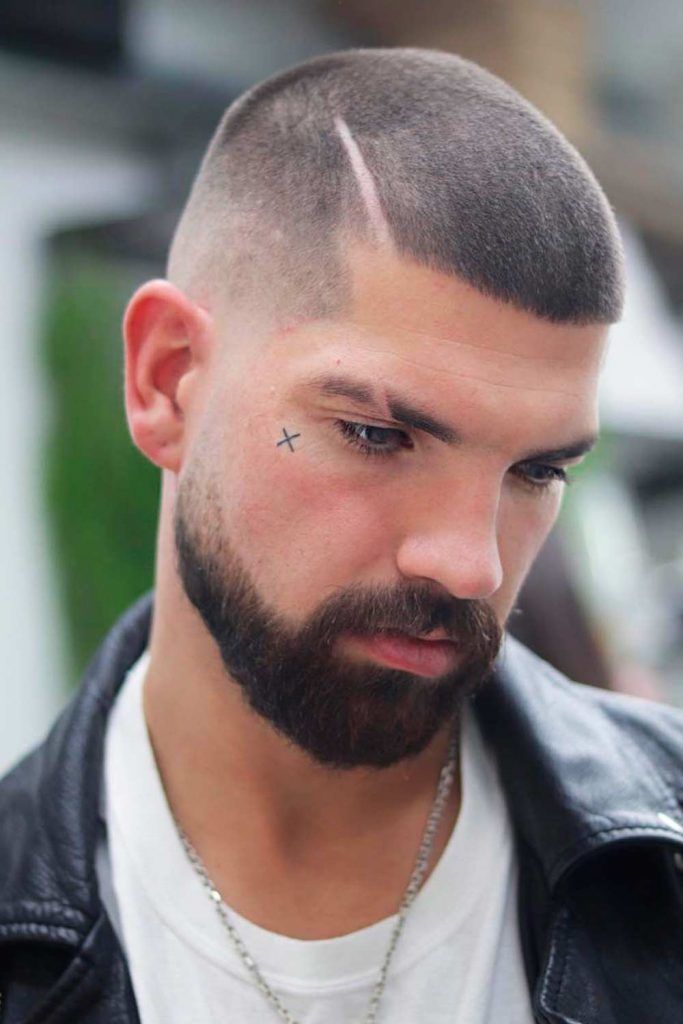 Source: @alan_beak via Instagram
Butch Hairstyles
Even though there is not much hair to style in a butch haircut, it does not mean that you cannot do it. You are actually offered quite a few interesting styling options. For example, if you want to enhance your hair texture or make the hair sleek, apply a styling product with a strong hold. This is the instance when your imagination is the only limit. In case styling does not appeal to you, try dyeing your hair in an eye catching or unusual color.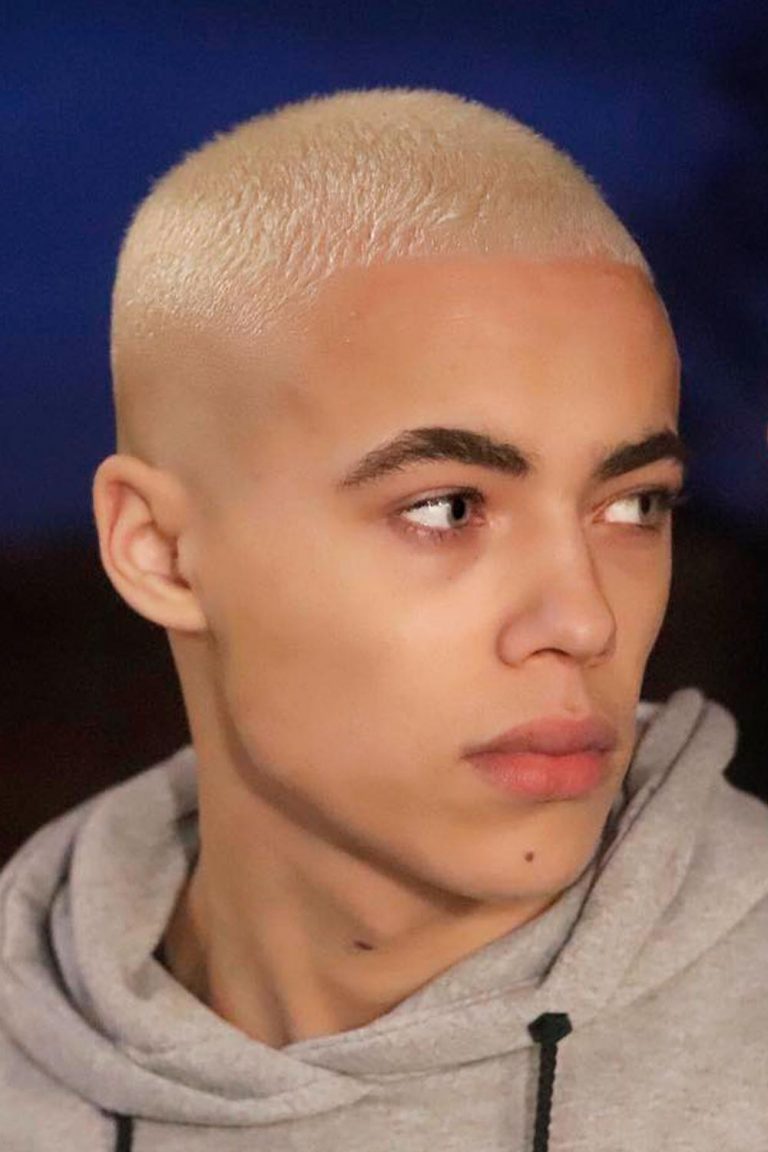 Source: @alan_beak via Instagram
How To Give Yourself A Butch Haircut
So how to cut your own hair for a butch haircut? Here are the steps to follow:
Ensure you have a pair of hair clippers equipped with a guard set and a mirror or a self cut system.
Decide on the haircut length and attach the guard accordingly. You are going to choose from guard sizes 3/8 in., 1/2 in. and 5/8 in.
Trim all of your hair off with the clippers, running them from side to side and back and forth.
Examine if the hair is of an equal length all over.
Take off the attachment and outline the haircut for a clean look.
For a more elaborate haircut, pay a visit to the barbershop.

Easy to get and maintain, a butch cut offers you plenty of benefits. Besides, it accentuates your facial features like no other, as you cannot hide them behind the hair. Hopefully, with our guide, you have no more doubts about whether you should get the look and will go for it right away.

FAQs

What does a butch haircut look like?

In a butch haircut, your hair on top is a uniform length. The rest of the hair on the back and sides should be tapered using clippers. You can choose either short or medium short length for that.

Should I get a butch cut?

Even though a butch hair cut is a staple look for military and athletic men, anyone who opts for an effortless yet bold look can go for it. Because it creates a neat and clean appearance, you can rest assured that it is going to suit any ambiance. Besides, it does not require any styling at all. So, if this is what you are looking for in a haircut, a mens butch haircut is your way to go.

How do you give yourself a butch cut?

To achieve the best result with your butch cut, you should follow the next steps:
1. Arm yourself with a high quality hair clipper and a hand held mirror.
2. Make sure your hair is clean and fresh, so wash it beforehand with a shampoo and conditioner.
3. Those who are trimming their butch hair for the first time should go for a longer cut for the starters, adjusting it afterward if needed.
4. To get an even length, you should move the clippers in the opposite to the grain direction.
5. Trim the hair on the sides and back, starting from the bottom of the sideburns and going upward.
6. Buzz the hair on your head top, moving the clipper in every direction.
7. Check for any missing patches any clean around the edges.
8. Optionally, you can fade the hair on the back and sides provided you have enough skill.


REFERENCES:

A short haircut for men, similar to a crew cut. Source
A butch cut is a type of haircut in which the hair on the top of the head is cut short in every dimension. Source