Finding The Perfect Christmas Gift Ideas For Her Is No Longer A Problem!
Do you feel like you've run out of Christmas gift ideas for her? Man, that happens to us all the time. And, in most cases, it's not because we are not concerned about our love's preferences and hobbies; at some point, we just realize that we've already given her everything she wanted to have.
Who is "her", by the way? Your mom, sister, girlfriend, or maybe your wife? The truth is, it doesn't matter, as the gift ideas we've prepared for can fit different tastes and lifestyles. So whether you just have no idea how to surprise her this big eve or all the presents you think of seem to be alike, don't worry! Today's compilation of interesting and useful gifts will help you out.
Polaroid Cube + 1440p Mini Lifestyle Action Camera With Wi-Fi & Image Stabilization (Polaroid)
It seems like there's no a woman who doesn't like capturing moments and sharing them with the world. And if your lady is always on the move, seeking adventures and inspiring views, this tiny action camera is one of the best gift ideas. Everything a modern photo geek needs is here: from the high capacity battery to Wifi.
White Snowdrop Candle (LAFCO)
Girls who do their best to make their places comfy and homey will appreciate such a delicate detail. Not only do such Christmas gift ideas for her look very presentable but they also show off how attentive you are, especially if you know what her favorite odor is.
PowerCore Mini Charger (Anker)
Here's one of the Christmas gifts that any girl will find to be irreplaceable. A lipstick-sized charger with 3350mAh capacity, who could ask for more? Besides the compact design, it's visual side will also appeal to your woman.
Crosley Cruiser Briefcase Portable Vinyl Record Player (Crosleyradio)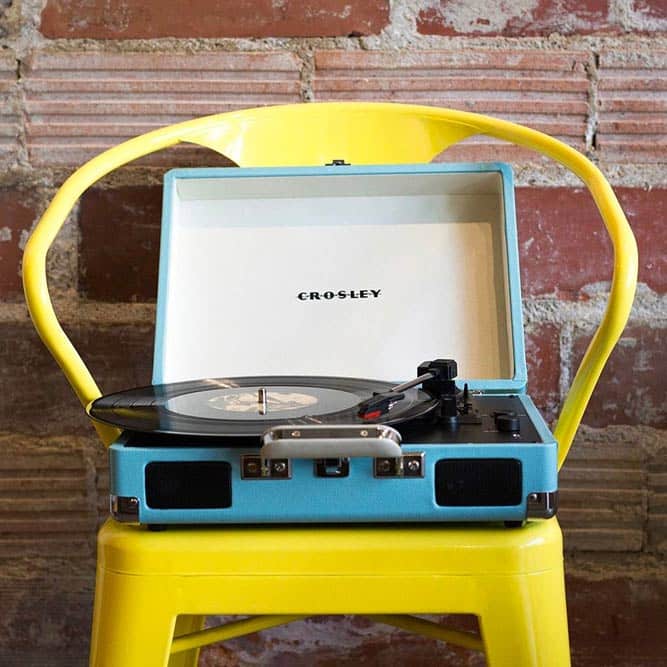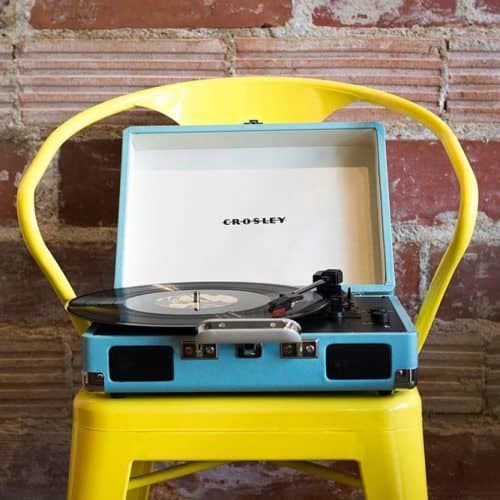 You can't buy her a ticket to Led Zeppelin or Rolling Stones concert, but you can help her feel the atmosphere that filled the space when they rocked the scene. No doubts, there are no better gifts for her than a portable vinyl player if she enjoys the real sound of music.
Natural Himalayan Rock Salt Lamp with Wood Base, Electric Wire & Bulb (HemingWeigh)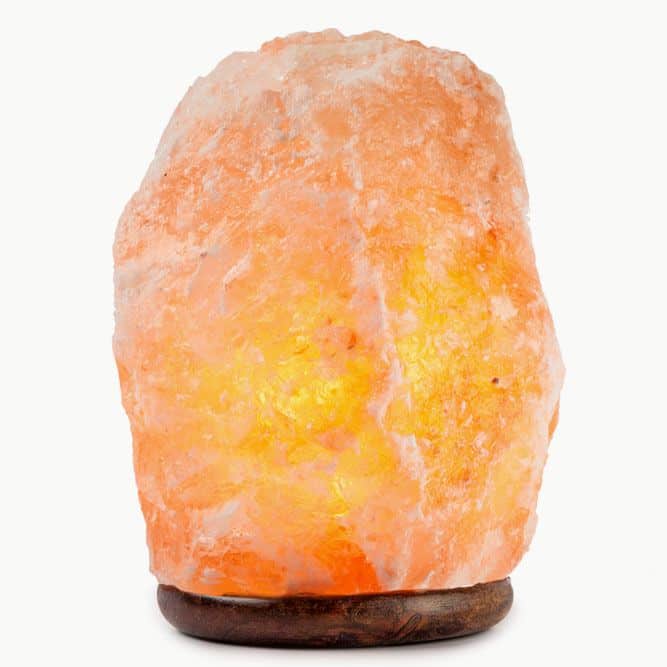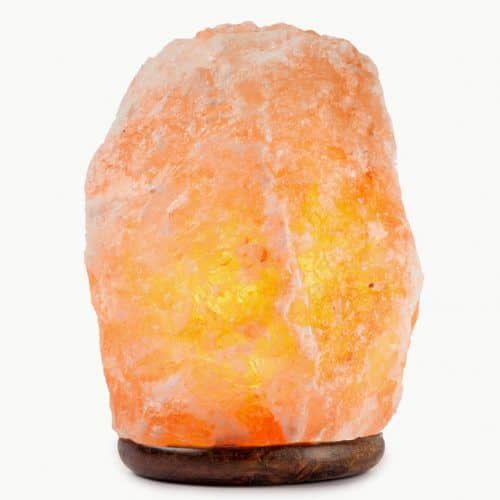 Does your girl love to surround herself with pleasant things and remain in a warm ambiance? A handcrafted Himalayan salt lamp is a nice choice for her, then. Decor item gift ideas for women are meant to make them feel comfy, and this cutie is a nice example.
Flex 2 (Fitbit)
If you are looking for gifts for women that can make their active or busy life easier, a fitness tracker is a must. Steps tracking, goals setting, call answering, and more: all these features will satisfy every active girl and lady.
Bath Bomb Gift Set (LifeAround2Angels)
It's no secret that bath bombs have blown up the whole world with their popularity. This set is actually a nice Christmas gift ideas for her if you're still not really familiar with her preferences, as there's no a girl who doesn't like to lie in warm and soft foam.
Ninja Professional Blender (Ninjakitchen)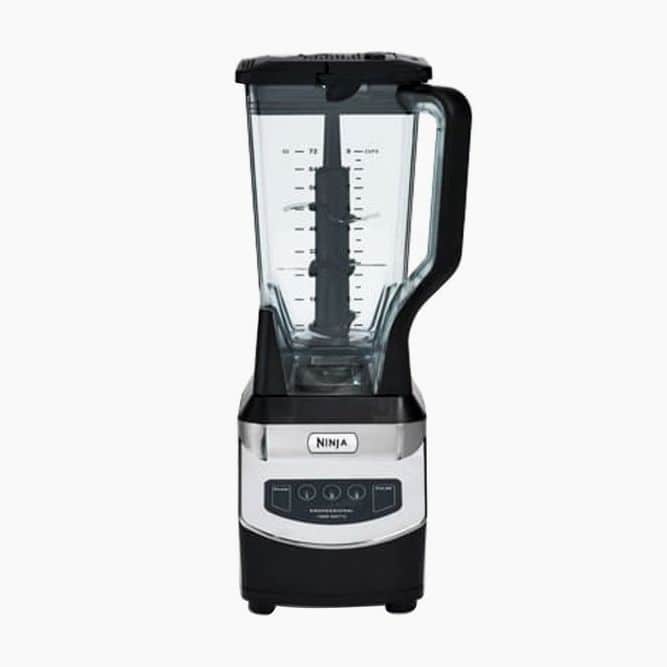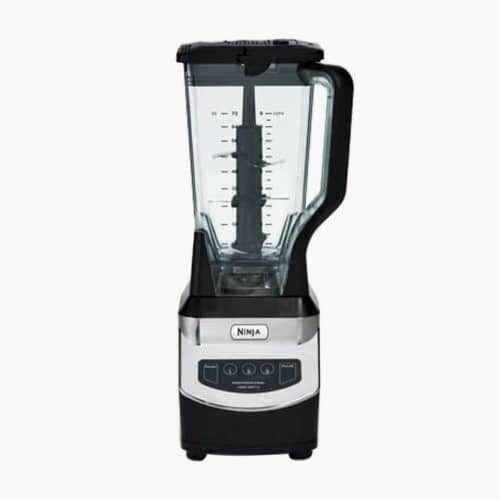 When it comes to finding a practical, and, most importantly, desired Christmas present for your mom or wife, the cooking device she dreams about is the key. The well-designed dashboard, user-friendly design, and lots of settings are here to cheer her with a smoothie.
Face Palette (RMS Beauty)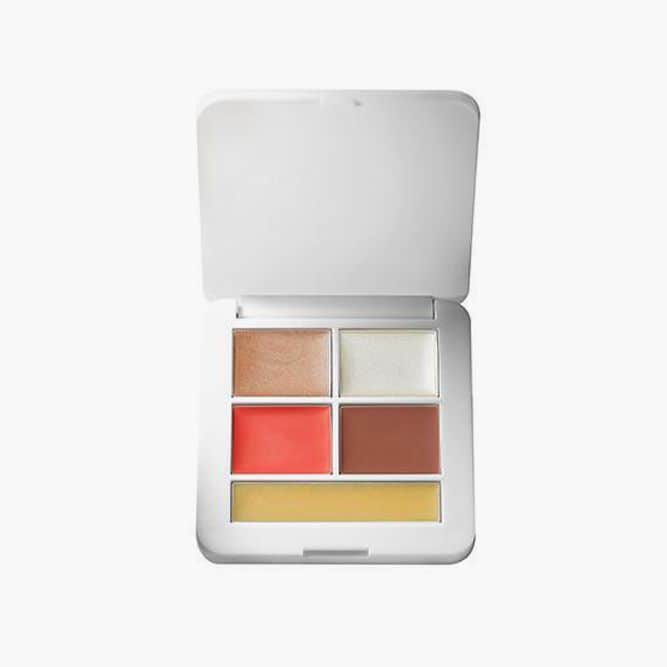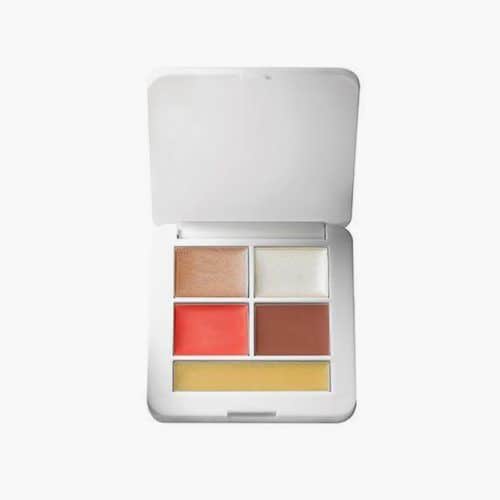 Remember the glitters and highlighters stuff the always talks about? Okay, here's a hint: she can't have too much of these, and the same goes to all kinds of cosmetics. Find a cute palette among well-tested Amazon gifts for her, and make her cosmetic bag tighter.
Double Cobra Bracelet (Janis Savitt)
An embellishment that will remind her about you every time she wears it: this is how good Christmas gifts look like. When doing Christmas shopping, consider what kind of accessories she pulls off usually; if it's something minimalistic, you can go for this idea.
2.0 Smart Water Bottle (Hidrate Spark)
Want to show how much you care? A smart water bottle that glows to remind her to stay hydrated and integrates with popular trackers is one of the cool Christmas gift ideas for her a caring man can give to his lady.
Rose Quartz 9-Piece Brush Set (Bhcosmetics)
You don't need to know the purpose of each brush: the point you should keep in mind is that girls who wear makeup can't do without at least three different brushes. Can't see the difference? Well, with such gift ideas for wife you will see the difference right in her happy eyes.
Aluminum Lightning Charging Stand (Satechi)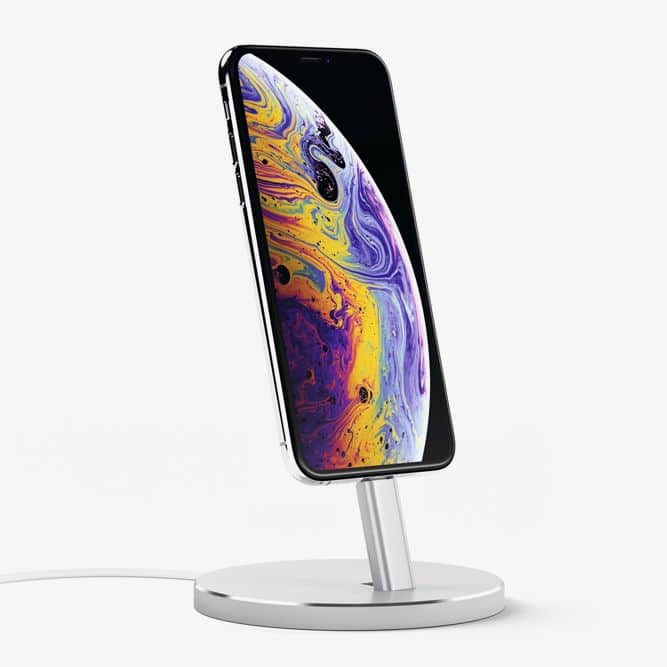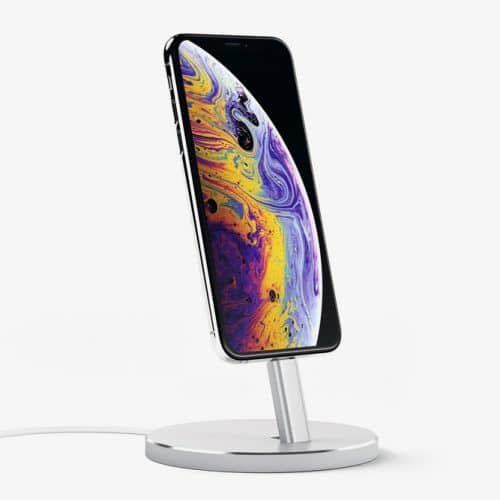 The best gift ideas for girlfriend are the ones that she can use daily. And a desktop charger that gives her hands-free access to her device during charging and pleases her eye with a sleek design is a wonderful idea.
Shiatsu Back Neck Massager (Zyllion)
Since you can't give her a massage every time she gets tired in the office, you should find Christmas present ideas that can do that. This compact massage pillow is designed for versatile use that will always remind your woman how thoughtful you are.
Life Planner (Erin Condren)
Nowadays, planners mean the world to girls. It just so happens that they love nicely structured, colorful pages where they can plan their weekly life. So if you get one, you won't be mistaken in choice.
You've just seen the most recommended and highly-rated Christmas gift ideas for her. Each item is super unique and universal, which means you can give her a special present that will suit her individuality. You know what to do now: just make her happy!