What shampoo helps with hair growth? Have you been noticing thinning in your locks lately and thus considering using a hair loss shampoo? It's no wonder, as it seems a fast and promising way of getting your mane back. However, do hair loss shampoos really work? Or is it simply a sales gimmick? The effectiveness of a hair loss shampoo depends on the reason why your hair is falling out. If it is because of inflammation, which is accompanied by psoriasis or dandruff, then the shampoo may actually work. However, if you are experiencing male pattern baldness, then it is likely that the shampoo will not resolve the issue because the duration of exposure is too short.
In that case, what is the best treatment for hair loss? Well, there are quite many of them actually. You can ask your doctor to prescribe you special drugs, such as Finasteride or Minoxidil. Also, you can get a hair transplant or laser treatment. Also, changing your lifestyle, such as quitting smoking and starting a healthy diet, can contribute to the decrease in hair loss. As well, you should eliminate stress and get a regular scalp massage to stimulate the follicles of your hair. Finally, you need to check for health conditions that can cause hair loss, such as diabetes, scalp psoriasis, Celiac disease and many others.
What Promises Does A Hair Loss Shampoo Make?
Once hairloss has become a matter of concern for men, hair care brands have run the campaign that promises to regrow hair once and for all. Some of them claim that their serums and shampoos will supply your thinning hair with caffeine and thus slowing down the process of hair loss. Others assure that their shampoo for hair loss will stop the hormones (DHT) that cause the issue. Besides, some products are supposed to boost blood circulation in your scalp, which will provide hair growth for men. Finally, there are shampoos that saturate your body with the required for your locks amino acids and vitamins.
But, can shampoo really regrow hair? Or, it is better to ask, can a man's hair grow back? Although some of the companies were accused of making deceiving claims, based on numerous in-vitro and in-vivo studies they assure that their hair growth products actually do work. Yet again, it depends on the causes of your hair loss. If it is induced by seborrheic dermatitis, then your hair will not only stop to fall out but is most likely to grow back again. However, if you are dealing with male pattern baldness, then a hair loss shampoo is not the best solution.
What Is An Expert Opinion On The Matter?
However, when you listen to a hair transplant practitioner's opinion, it turns out that it's not that simple. The expert states that it's only possible to treat hair loss with the help of medicine – Finasteride and Minoxidil. They not only stop balding but also stimulate hair growth.
As for hair growth shampoo and conditioner products, the base on which brands try to ground their claims is, unfortunately, too weak. Still, let's be fair – there are specific conditions and hair types for which hair loss products are actually effective. These products can be divided into the following categories: hair loss shampoo that rises up your blood flow, the one that's based on caffeine, the one that works as an anti-inflammatory and the one that blocks hormones. To some extent, all of them can help you in your battle for a thick mane.
What Are The Final Thoughts?
Well, there's no final decision as such. Of course, you shouldn't expect a miracle from a hair loss shampoo. However, we don't recommend ruling it out too. Even though it can't stop male pattern baldness, it can either slow it down or at least enhance volume and thickness.
What Does A Perfect Hair Loss Shampoo Contain?
When choosing your best shampoo for hair loss, you should look for the following ingredients: the ones that block DHT, which binds and thus damages the follicles of your hair, and those that promote hair growth.
Dihydrotestosterone (DHT) blockers:
Ketoconazole. In addition to dandruff control and skin irritation prevention, Ketoconazole inhibits DHT thus stopping it from attacking your hair follicles.
Salicylic Acid. Although it doesn't affect DHT directly, Salicylic Acid takes part in reducing the sebum level, which, in turn, results in lower amount of DHT.
Pyrithione Zinc. Not only does it treats dandruff and soothe a scalp itch, but Pyrithione Zinc also can boost your hair growth.
Saw Palmetto Extract. This subtropical fruit is said to decrease the levels of DHT twice.
Hair Growth Promoters:
Biotin. The importance of biotin for hair growth speedup is obvious – your hair grows faster as well as stronger and thicker. Thus, throw a biotin shampoo into your haircare bag if you want to overgrow those patches.
Niacin. You may also know it as vitamin B3. Niacin boosts hair growth when applied regularly as well as makes your locks stronger and thicker.
Pumpkin Seed Oil. This is a very common ingredient in hair loss shampoo products. It stimulates the growth of new healthy, thick and strong hair.
Rosemary Oil. Its power of boosting the rate at which your hair increases can be compared to the drug minoxidil. Though, it doesn't cause an itchy scalp.
Other additional ingredients include green tea extract, cysteine, panthenol, inositol and horsetail extract.
What Ingredient In Shampoo Causes Hair Loss?
You may have heard that some shampoos can cause hair loss instead of stopping it. So, what ingredient should you steer clear of to avoid this issue? First and foremost, you need to stay away from the hair care products that contain Laureth Sulfate and Sodium Lauryl Sulfate, as these two chemicals are responsible for your hair breakage and dryness – one of the main causes of hair loss. Also, it is better to avoid a shampoo with a chemical fragrance, as it can contribute to a hormonal imbalance. The same side effect you can expect from parabens, especially propylparaben and methylparaben, which also may be relevant to breast cancer. Sodium Chloride, also known as table salt, can make your hair brittle, thus prone to breaking off. Propylene Glycol can irritate your skin and is considered overall harmful to your skin and body. Finally, Triethanolamine and Diethanolamine may also irritate your skin and make the hair brittle and dry.
The Rundown On The Best Hair Loss Shampoo Products
Still wondering which shampoo is best for hair fall? No worries. Now that you know how to stop hair loss and how to grow hair with the help of shampoo, it's time to find out what are the best hair promoting products out there. As the same shampoo can work differently for different people, we have put together the best offers available on the market so that you could pick out the shampoo that matches your needs and preferences best.
Philip Kingsley Body Building Shampoo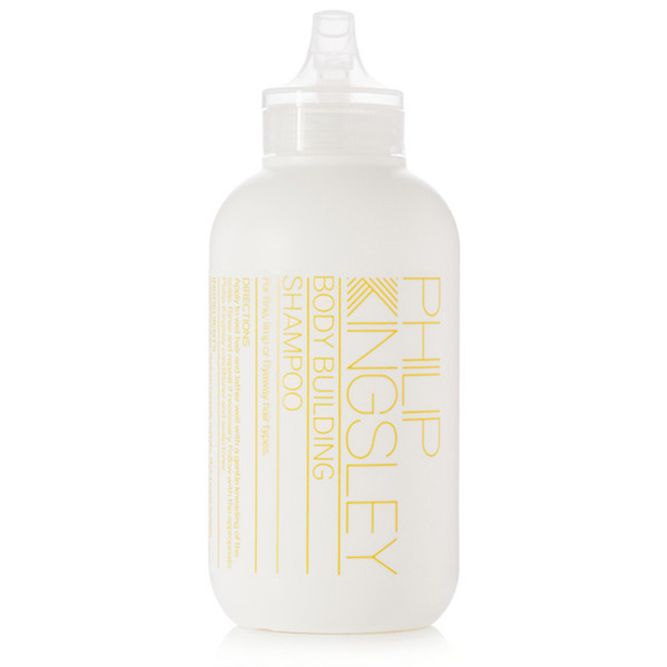 BUY on Amazon
Being created by a trichologist, the Body Building Shampoo from Philip Kingsley is aimed at hair with fine texture, which is often lightweight and limp. The shampoo will cleanse your hair and underlying skin thoroughly yet gently, making it stronger, shinier and fuller. Besides, if you face an issue of static and flyaway, Philip Kingsley shampoo will help you control them.
Alpecin Caffeine Shampoo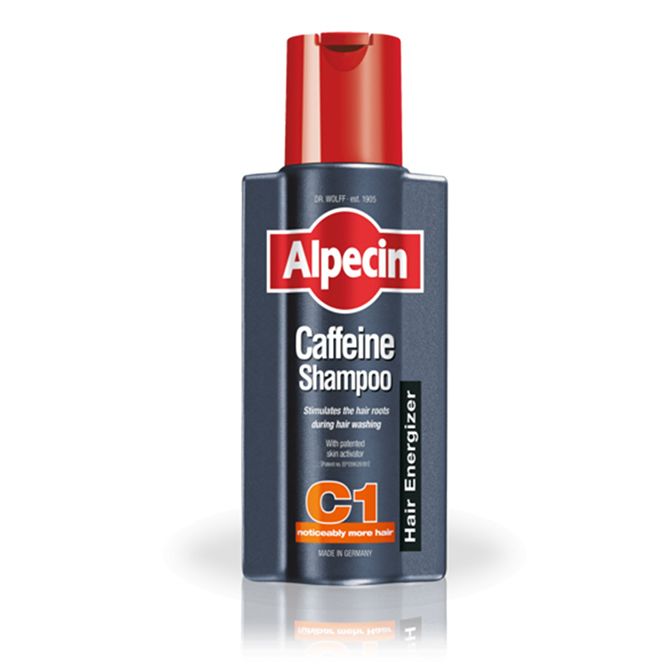 BUY on Amazon
Being one of the most popular hair loss shampoo products, Caffeine Shampoo from Alpecin promotes hair growth thanks to the content of caffeine. This shampoo has gained quite a high respect due to the fact it really works. It helps to make your locks full, thick and healthy.
Sachajuan Thickening Shampoo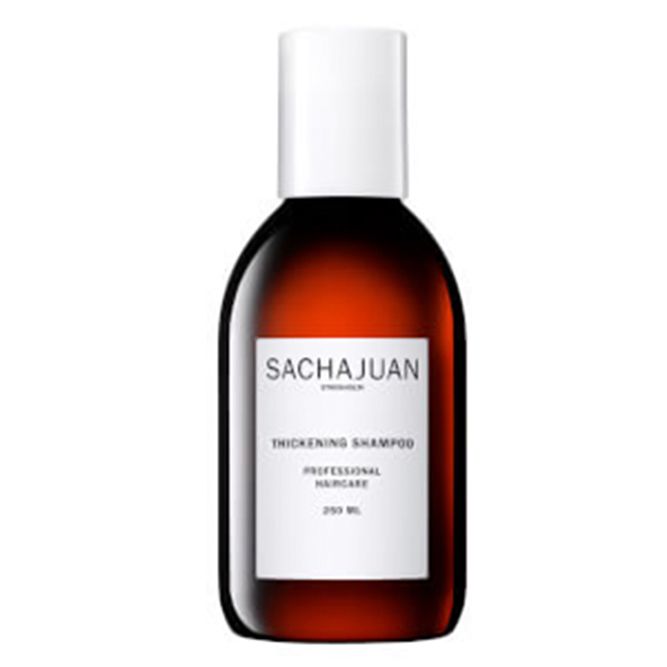 BUY on Amazon
The same as Nionix shampoo, Sachajuan Thickening Shampoo is supposed to add thickness, volume and fullness to your locks while cleansing them gently and effectively. Although it's quite a pricey product, you'll find it quite economical, as little of the product goes a long way soaking into your follicles thoroughly.
Luseta Tea Tree & Argan Oil Detangling Shampoo & Conditioner Set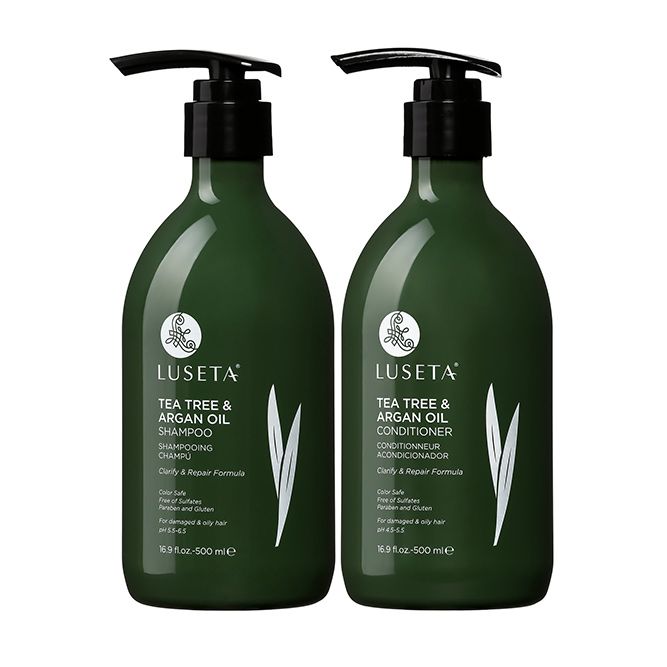 BUY on Amazon
Similar to Pura D'or shampoo, the Luseta Detangling Shampoo isn't empowered to stop the hair loss completely. However, it will surely reduce the amount of fallout that clog pores cause and strengthen the remaining locks thanks to the content of Argan Oil. Besides, if you get the set, you'll receive the Luseta conditioner that will help you deal with split ends.
Molton Brown Thickening Shampoo
BUY on Amazon
The first thing which Thickening Shampoo from Molton Brown impresses you with is its amazing ginger extract smell. As for its main purpose – thickening – you can be sure that after using this shampoo, your main will gain thickness and healthy look.
Jack Black True Volume Shampoo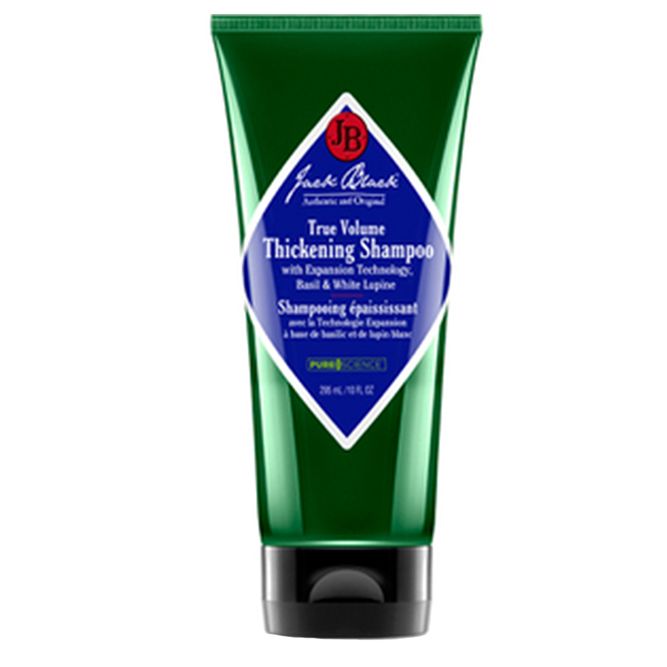 BUY on Amazon
The True Volume Shampoo from Jack Black offers effective cleansing of your hair with added fullness and sheen. The shampoo contains biotin and thus promotes hair growth, strengthening and repair. What's more, the Jack Black shampoo is fragrance, colorants, parabens and even cruelty-free.
Ultrax Labs Hair Surge – Caffeine Hair Loss & Growth Shampoo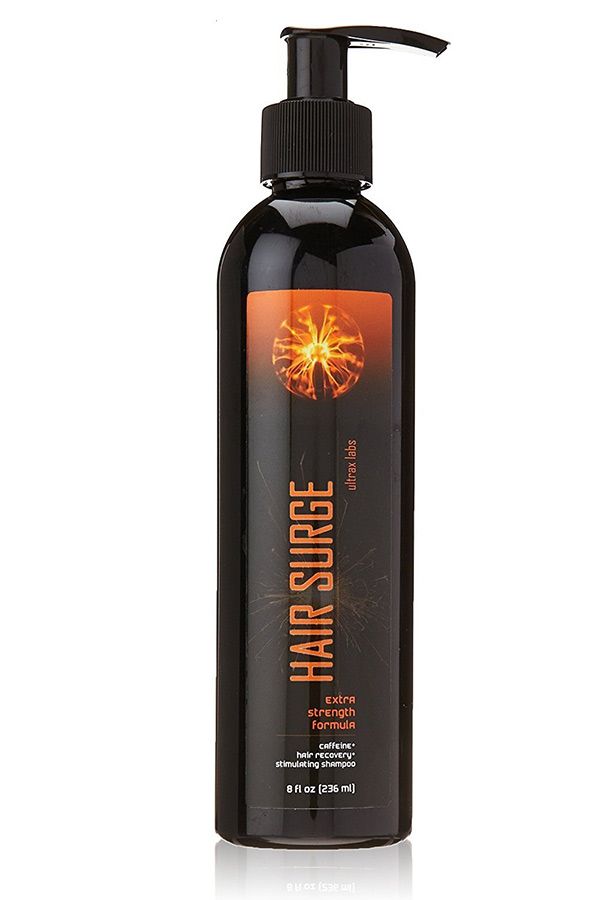 Courtesy of brand
BUY on Amazon
While being a bit pricey, the Hair Loss & Growth Shampoo from Ultrax Labs Hair Surge is definitely worth every dollar. It is suitable for any hair type, even the most sensitive. Thanks to the content of such active ingredients as saw palmetto, caffeine and ketoconazole, it will aid you with both, hair loss and growth. Thus, when opting for this shampoo, you can rest assured that you get the best value for money.
Pura D'or Original Gold Label Anti-Thinning Shampoo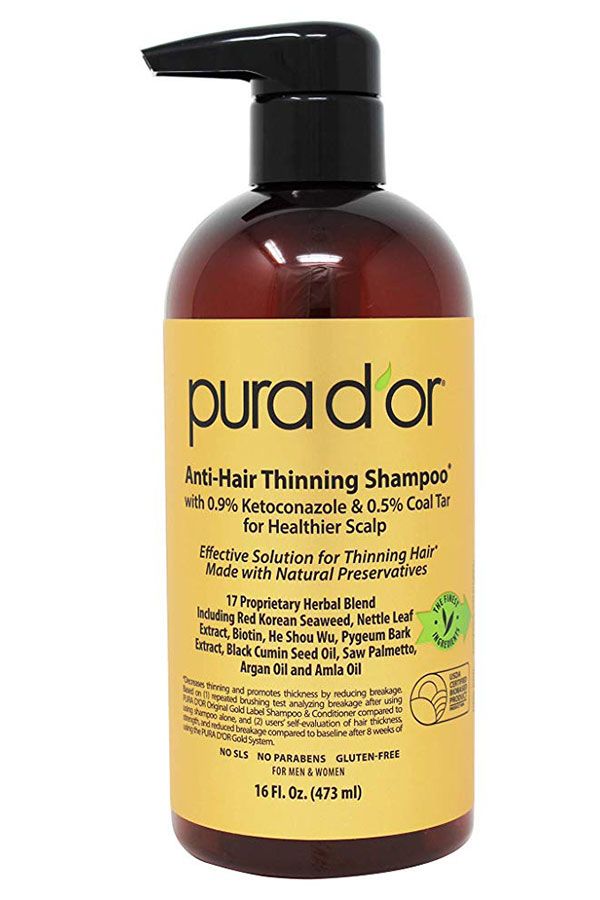 Courtesy of brand
BUY on Amazon
No matter what hair loss type you are experiencing, the Anti-Thinning Shampoo from Pura D'or can offer you a solution. Infused with a bunch of healthy ingredients, it will not only protect your strands from falling out and breakage but will also promote their growth. This shampoo contains as many as seventeen active ingredients, such as Argan Oil, biotin, Aloe Vera, Niacin, pumpkin seed and the like.
Pure Biology Hair Growth Stimulating Shampoo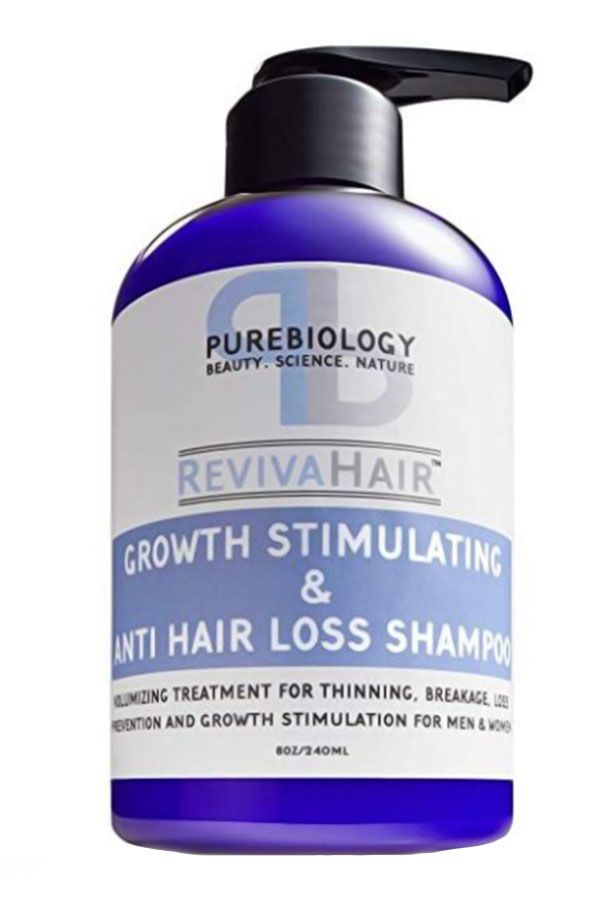 Courtesy of brand
BUY on Amazon
In addition to keeping your thatch protected, Pure Biology Hair Growth Stimulating Shampoo will also make it strong and revitalized. It will work for both men and women no matter their hair type or level of scalp sensitivity. The revolutionary 3HC complex, which is aimed at stimulating cells responsible for the development of follicles, promises 21 percent of the decrease in hair fall out. And this will take less than 3 weeks!
Lipogaine Hair Growth Shampoo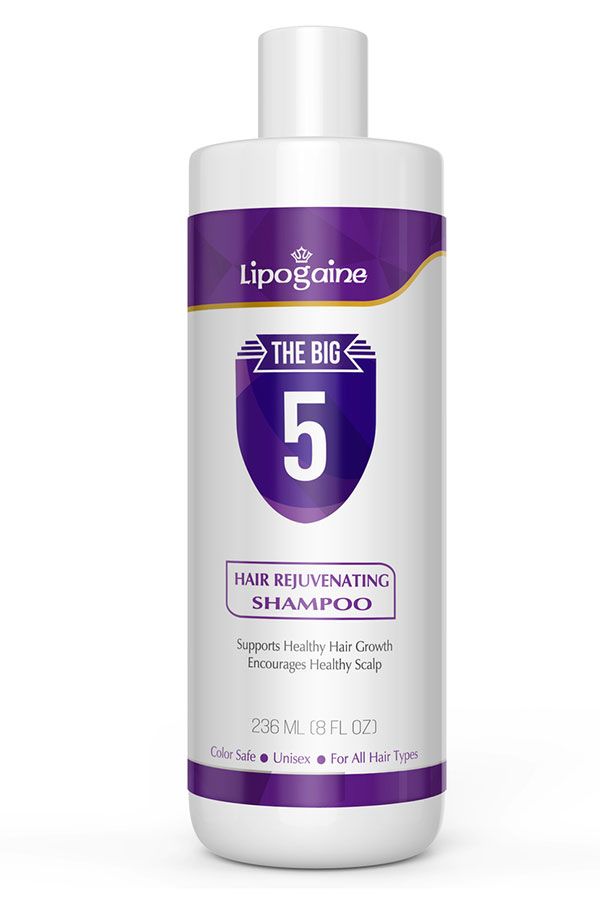 Courtesy of brand
If your hair is no longer as shiny and full as it used to be, then you should take a closer look at the Hair Growth Shampoo from Lipogaine. Thanks to the fusion of active and auxiliary ingredients, it protects your strands from thinning and breakage, nourishes them and helps you to get rid of dandruff.
Hair regrowth for men is quite a pressing issue. You never know when your locks might need a hair loss shampoo or another remedy for male pattern baldness. Hence, it's always better to prepare yourself beforehand. And, our guide to the shampoo for falling out hair will help you out.
REFERENCES:
Whether your hair loss is a result of a health condition or pattern baldness, there are things you can do to protect the hair that you have. Source
If you suspect you re not as thick up top as you used to be, GQ's Best Stuff has the hair potion you need The sooner you swap in the right suds, the better. Source
Was this article helpful?