Pick The Beard Shampoo That'll Let Your Facial Hair Live Its Best Life
Have you ever thought that not every beard shampoo works equally well for your facial hair? If you don't like the product, it doesn't necessarily mean that it's bad. Maybe, it's simply wrong in your case. There are many factors that you should take into account when picking the perfect shampoo for your beard. To help you make the right choice easily, we've compiled this roundup of the best beard shampoos and conditioners available.
Four Things To Know Before Buying A Beard Shampoo
If you don't know anything about beard wash and don't want to pick the wrong product, stick to our insightful tips:
Look for natural ingredients. The rule "The more, the better" applies.
High price doesn't always mean high quality and vice versa.
The thicker the formula, the better it works.
The scent makes a difference.
The Top Beard Shampoo Picks
Keeping in mind our advice, it's time to go shopping for your best beard shampoo.
Ultra Shampoo (Beardsley)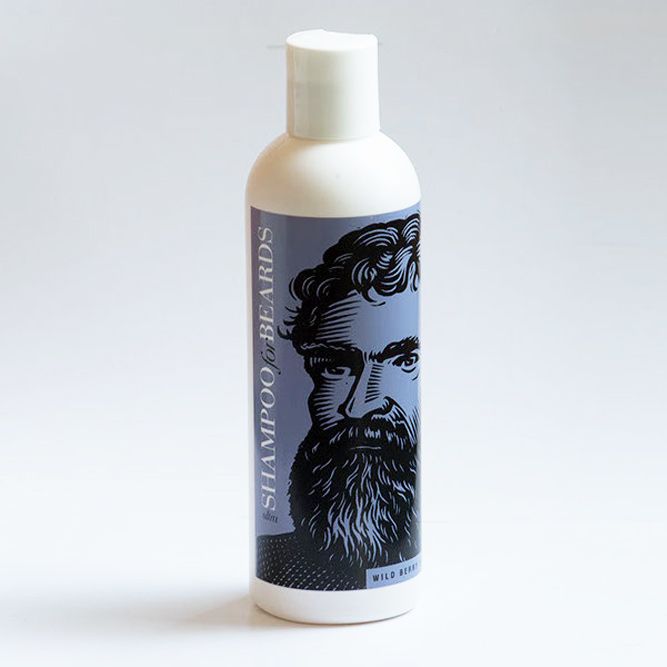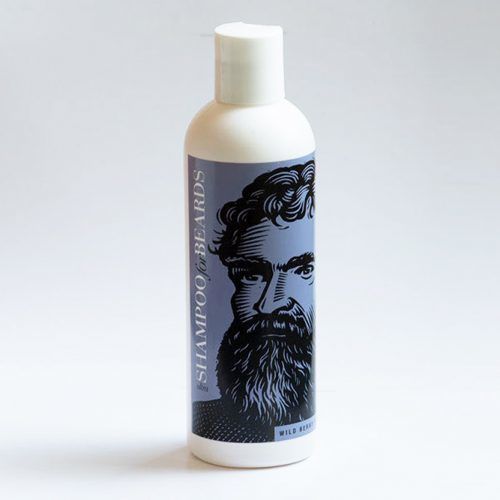 BUY on Amazon
Beardsley Ultra Shampoo may be not the best beard wash, as along with an abundance of good ingredients, you may also find parabens in it. So, be aware of this fact.
Beard Shampoo Wash – Verbena Lime (Zeus)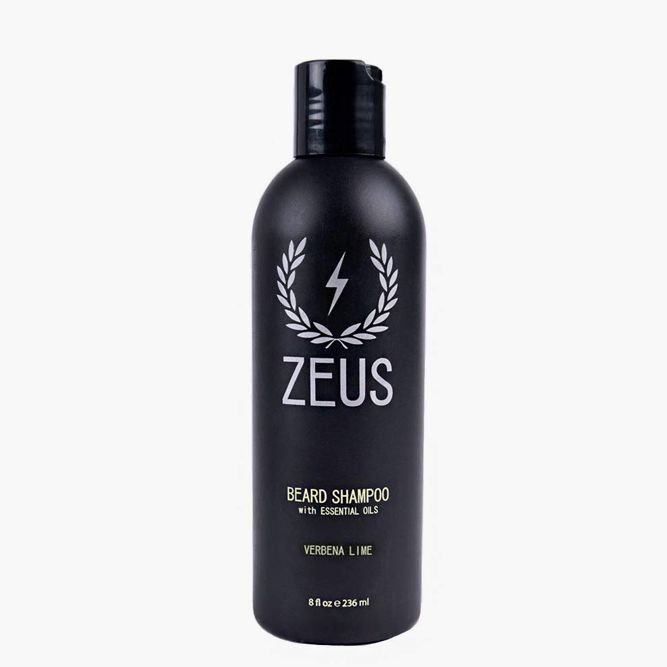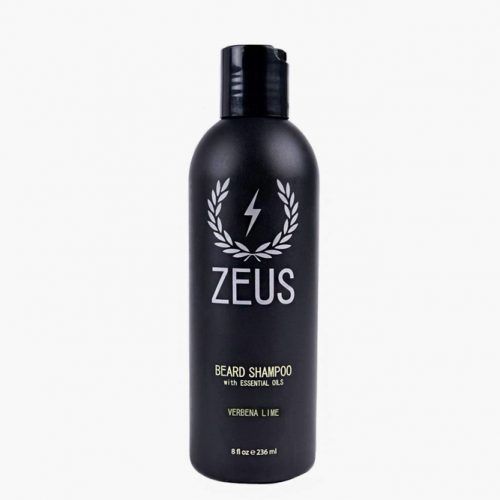 BUY on Amazon
Zeus Beard Shampoo will help you achieve a clean beard harmlessly, as it doesn't contain sulfates and parabens. Besides, it isn't tested on animals.
Gentlemans Beard Gloss Shampoo (Professor Fuzzworthy's )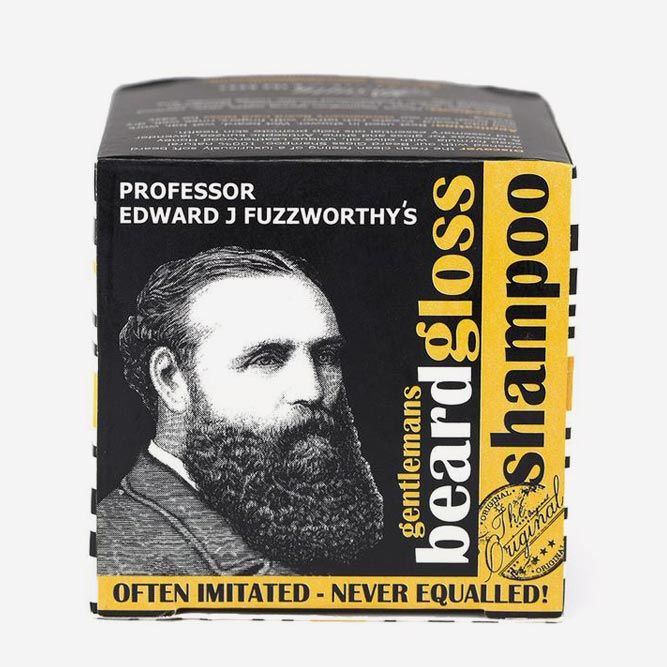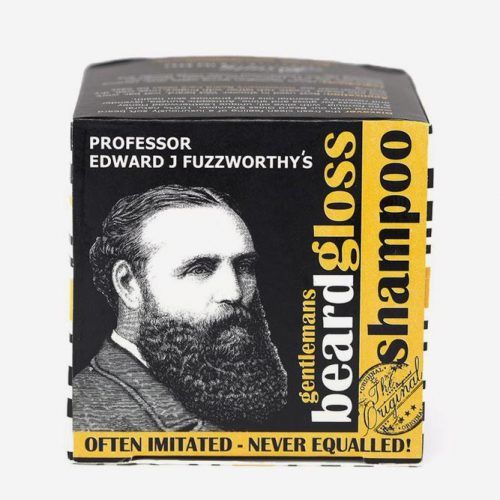 BUY on Amazon
Here's an option for bearded men who prefer solid formula. The Gentlemans Beard Gloss Shampoo comes in a bar shape and has natural and rare ingredients, which makes it a perfect choice for absolute beginners.
Beard Wash (Billy Jealousy)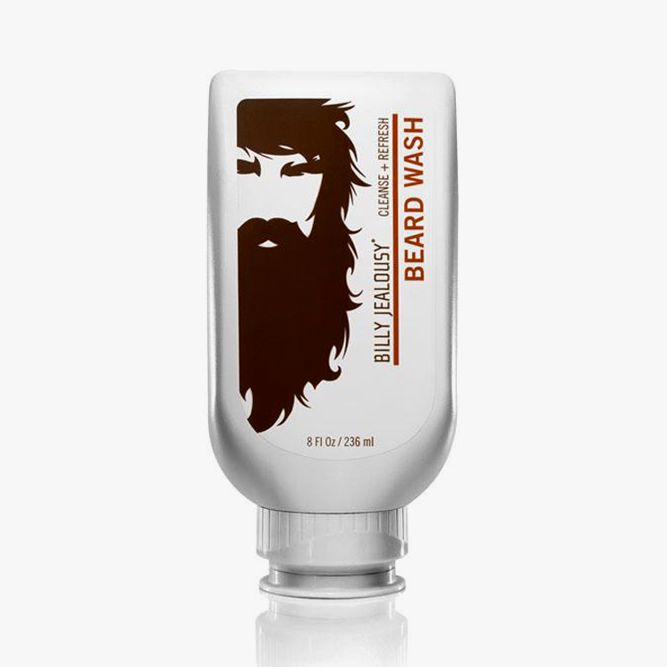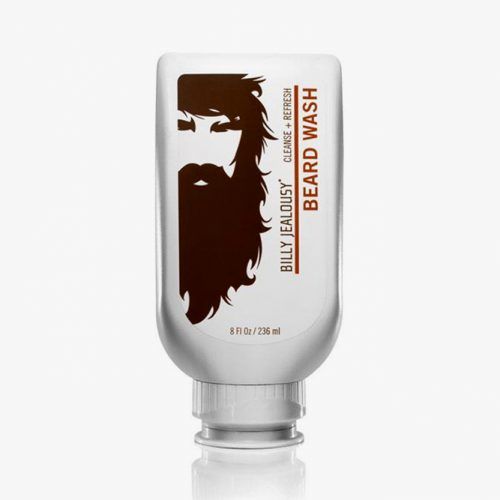 BUY on Amazon
The Billy Jealousy Beard Wash has been recognized as one of the best beard care products for a number of reasons. It properly takes care not only of your beard but also of the skin beneath it.
Beard Shampoo – Woodland Harmony (Seven Potions)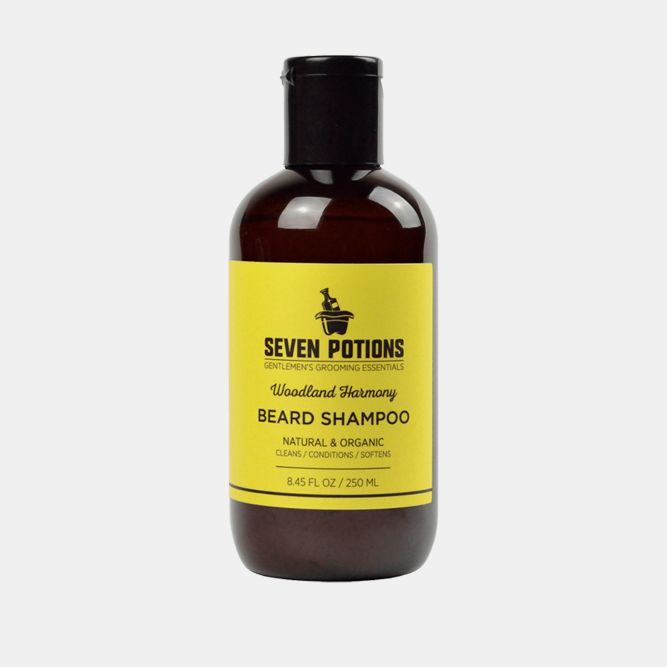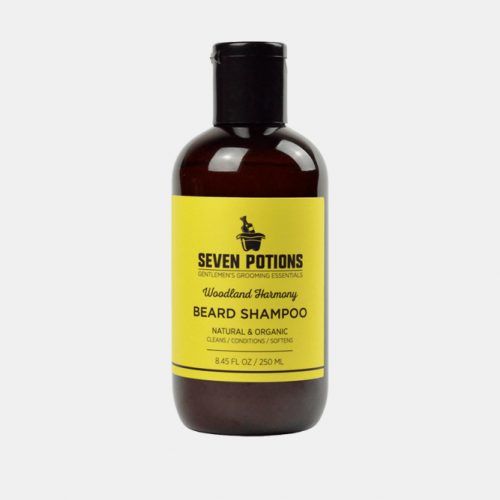 BUY on Amazon
Containing almost all natural ingredients, this product works as both beard shampoo and conditioner. The Seven Potions Beard Shampoo helps to make your facial hair softer as well as eliminate beardruff and itch.
Face Forest Soap Beard Shampoo (Mr. Natty)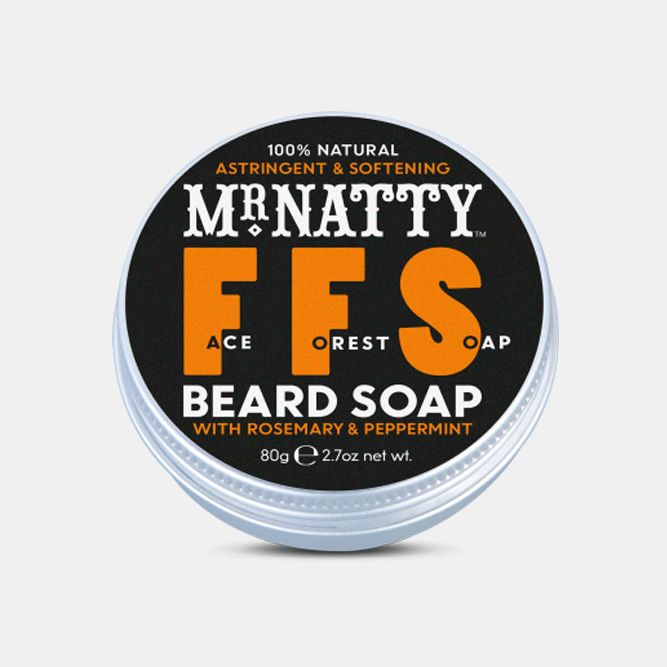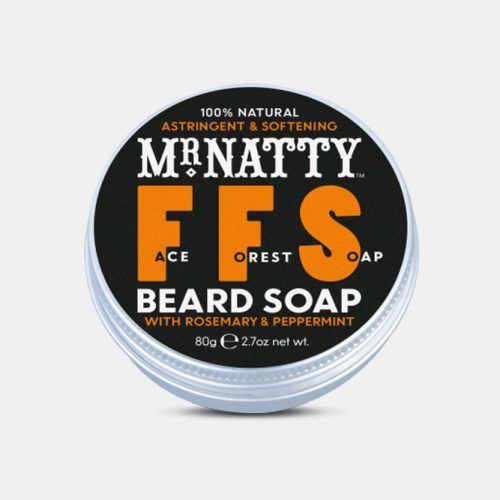 BUY on Amazon
If you need an all-in-one beard product that makes your facial hair and skin underneath it clean and conditioned as well as gets rid of beardruff, then the Mr Natty Face Forest Soap is your way to go.
Premium Beard Shampoo (Spartans Den)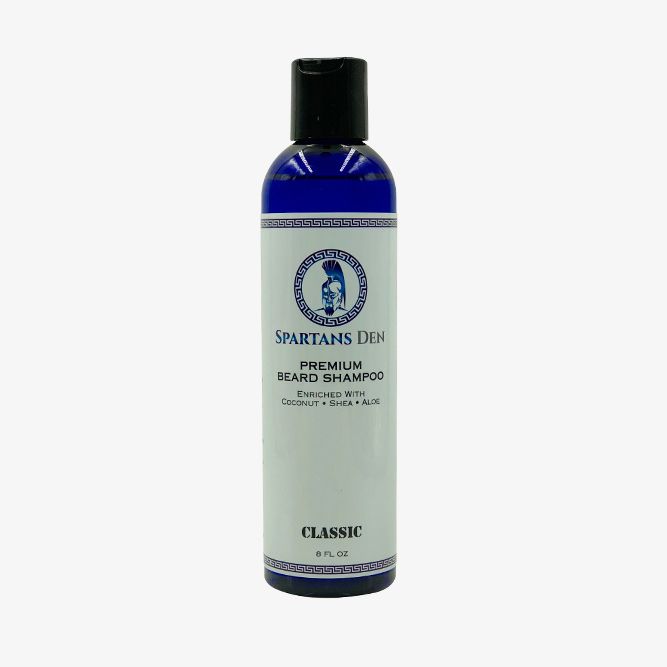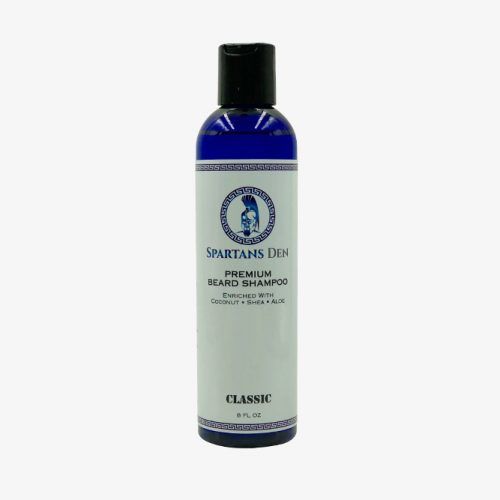 BUY on Amazon
Spartans Den Premium Beard Shampoo will impress you not only with the way it makes your beard and skin softer while soothing the itch but also with the one of a kind scent it has. On top of that, it generally makes your facial hair healthier.
Beard Wash With Extra Conditioning (Bluebeards Original)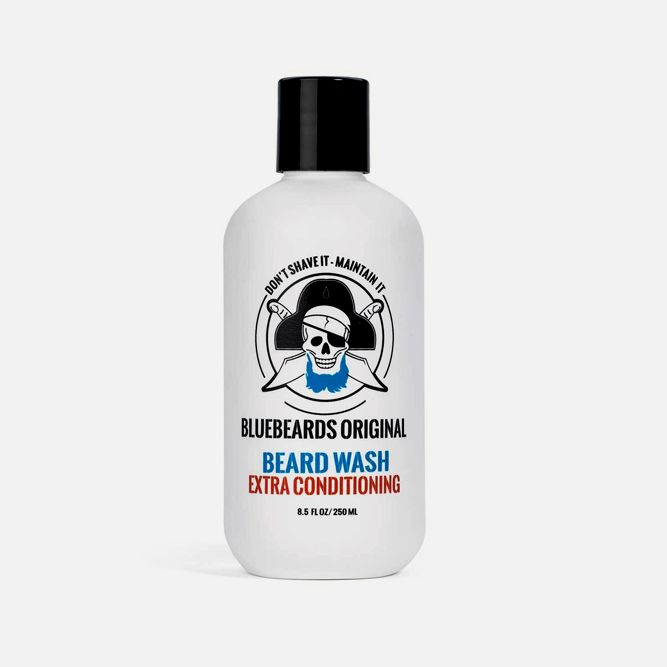 BUY on Amazon
In addition to cleaning your facial hair and underlying skin, the Bluebeards Original Beard Wash will help you straighten beard and tame it. It's a number one choice of a great number of bearded men.
Beard Wash Premium Beard Shampoo (Wild Willie's)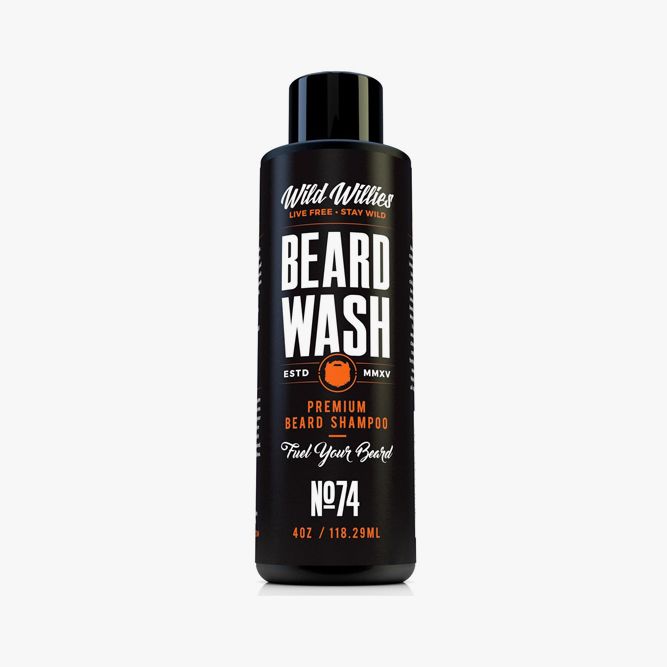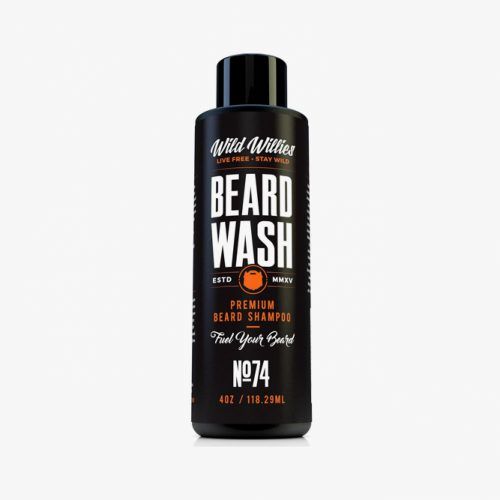 BUY on Amazon
If you're looking for a beard shampoo with organic ingredients that perfectly cleans and softens your beard, then the Wild Willie's Beard Wash is your best bet.
Beard Wash & Beard Conditioner Set (Viking Revolution)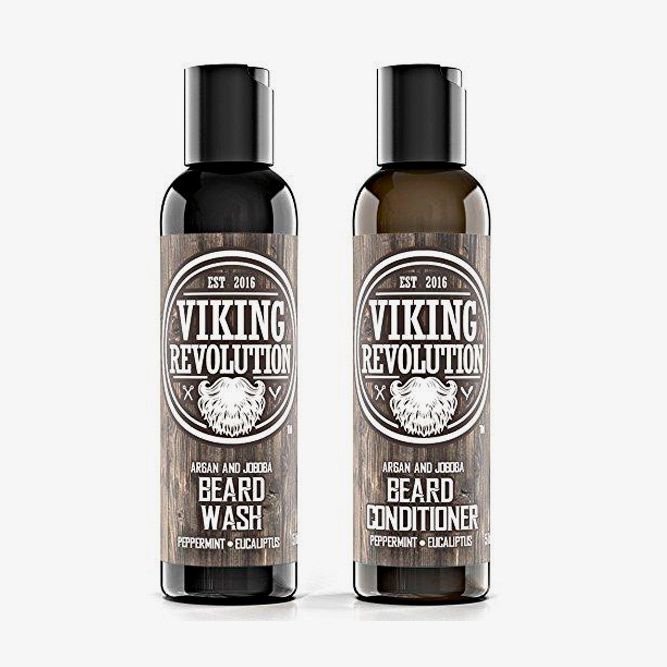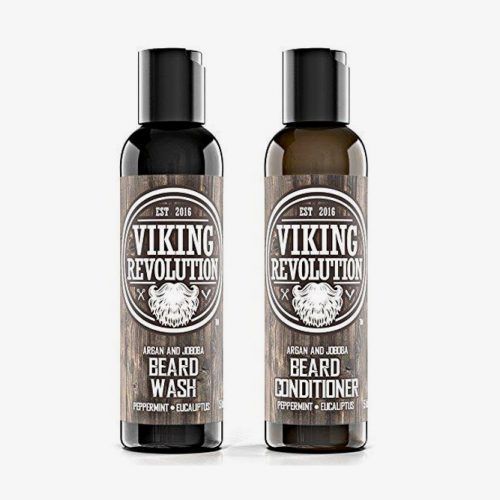 BUY on Amazon
Viking Revolution offers arguably the best beard shampoo and conditioner set. Its many benefits include itch and inflammation soothing, beardruff removal and beard hair softening.
Beard Growth And Thickening Set (Polished Gentleman)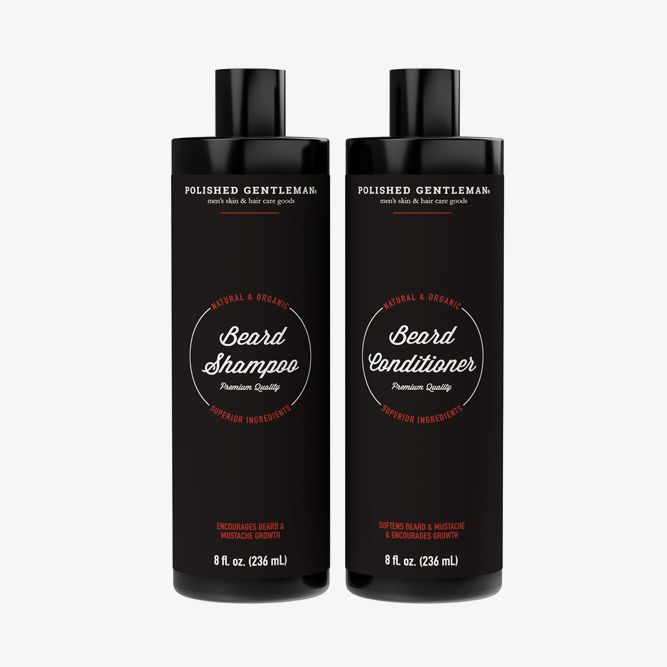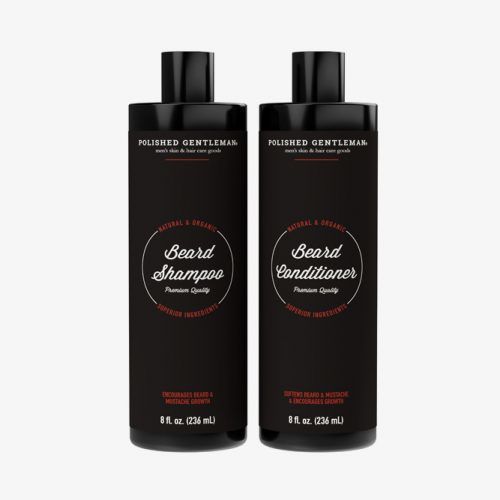 BUY on Amazon
Do you want to make your facial hair thicker and boost its growth? The Polished Gentleman Beard Conditioner and Shampoo Set will give you everything you're looking for. Plus, it makes your beard less itchy, removes beardruff and hydrates the skin.
Beard Wash (ArtNaturals)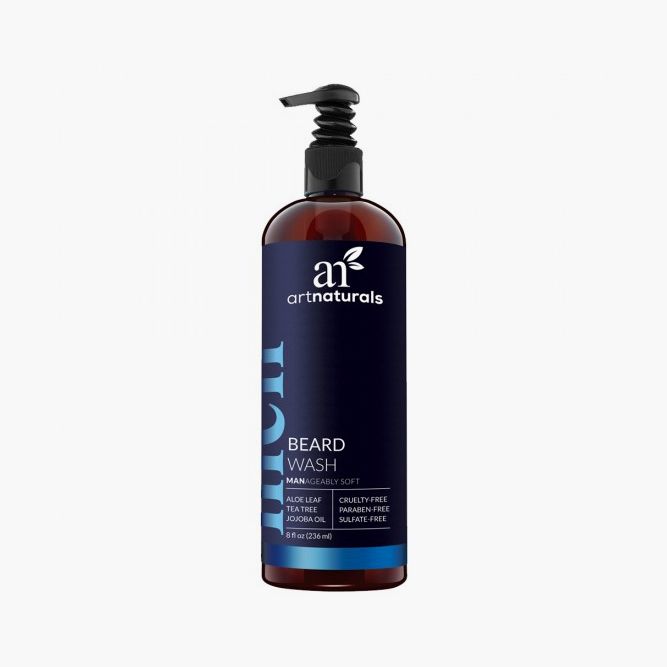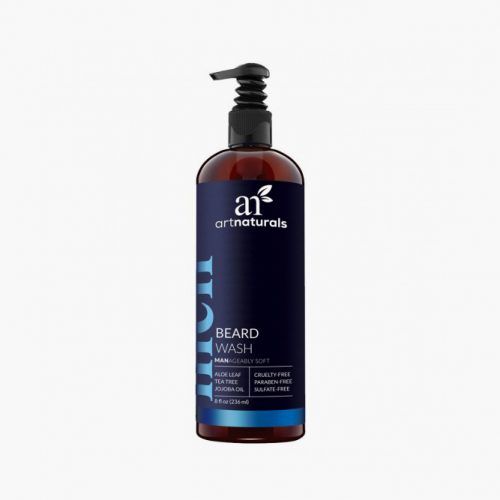 BUY on Amazon
Is your skin prone to redness and irritation while the beard is full of dandruff? Get the ArtNaturals Beard Wash, which will also make your beard softer and enhance its growth.
Beard Wash – Citrus & Spice (Mountaineer Brand)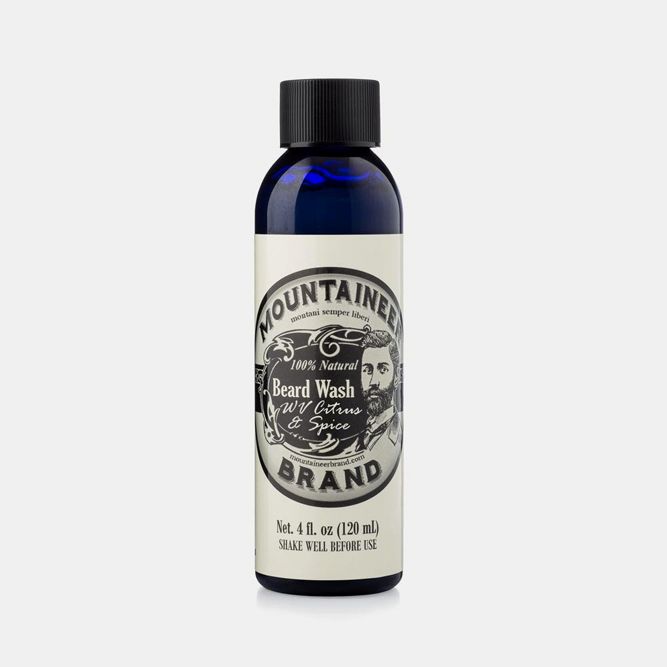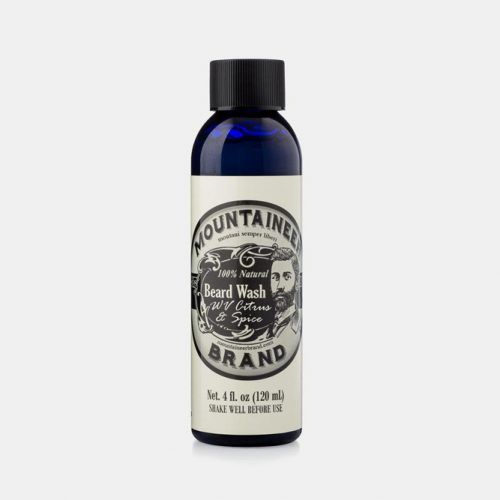 BUY on Amazon
The Mountaineer Brand Beard Wash is one of the best ways of how to straighten beard without weighing it down. After using it, you get a perfectly tamed, soothed and dandruff-free beard. Moreover, it's all-natural and inexpensive.
Original Beard Shampoo And Conditioner (Bull Dog)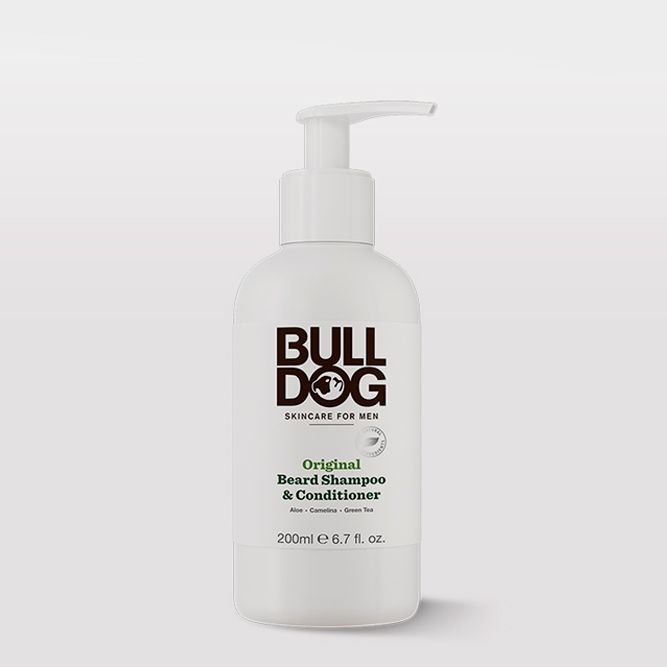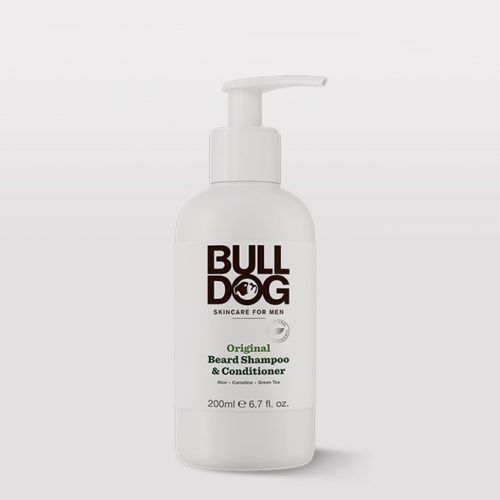 BUY on Amazon
The BulDog has all the odds to become your best beard conditioner & shampoo product. There's no beard type that the BullDog Original Beard Shampoo and Conditioner won't be able to tame. It instantly makes your facial hair soft and clean without a greasy feeling. As a bonus, the price is really pocket-friendly.
Beard Wash Shampoo (Grave Before Shave)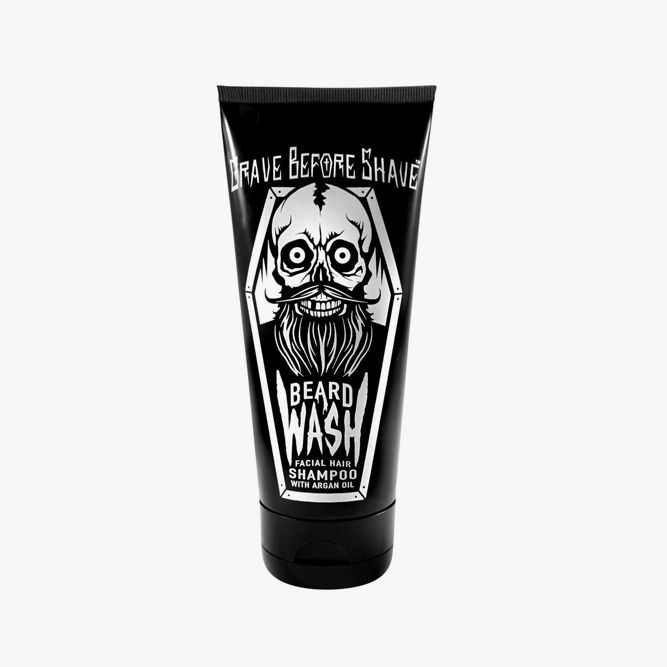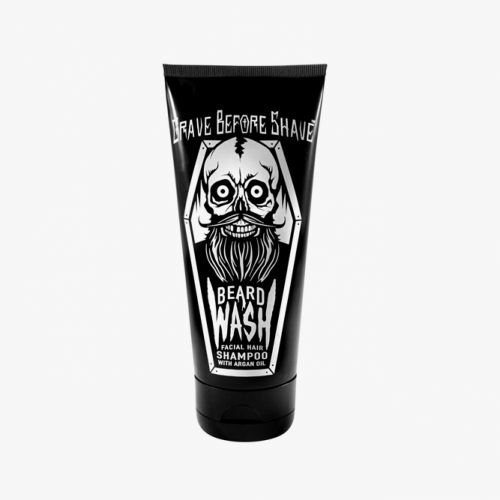 BUY on Amazon
You'll be very pleased with the result the Grave Before Shave Beard Shampoo gives. It makes your coarse facial hair much softer, smoother and more moisturized while eliminating dandruff and itch. Besides, you can use it on the head too.
Anti-Itch Beard Wash (Medicine Man's)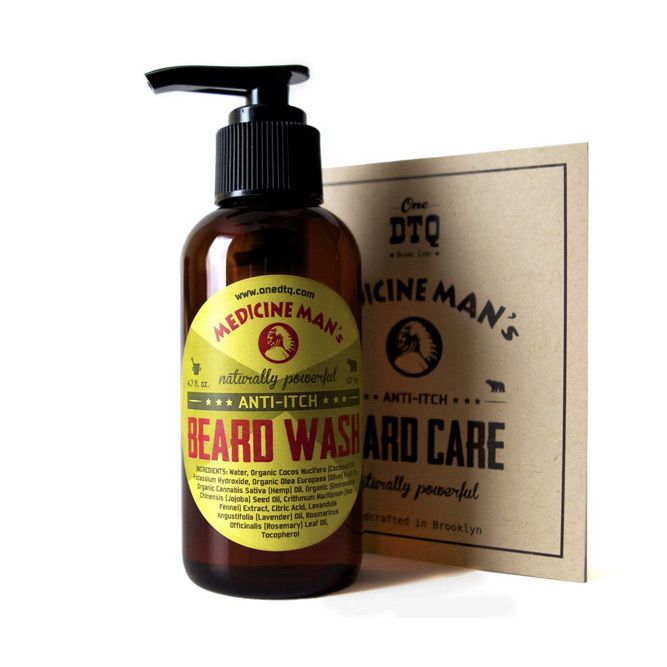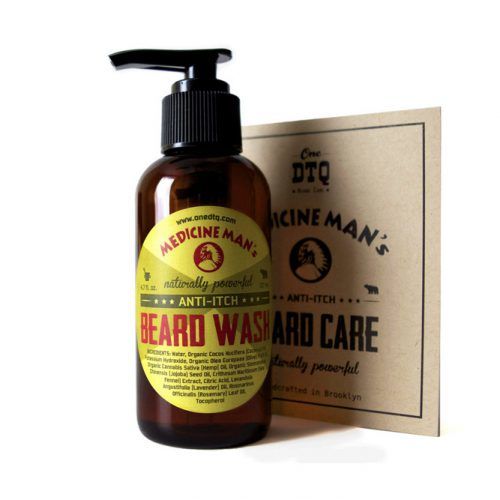 BUY on Amazon
If beard itch bothers you too much, the Medicine Man's Beard Wash should definitely be in your first-aid grooming kit. Thanks to all-natural ingredients, it improves the overall condition of your facial hair.
Original Scent Beard Wash (Honest For Men)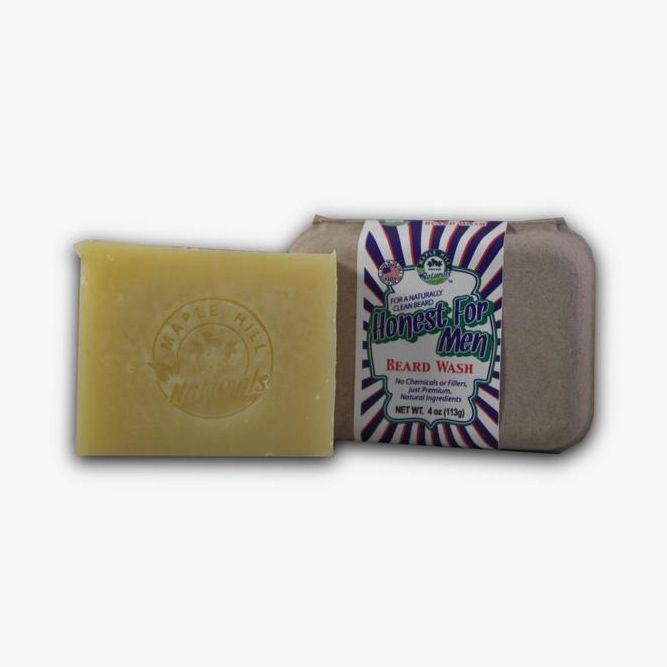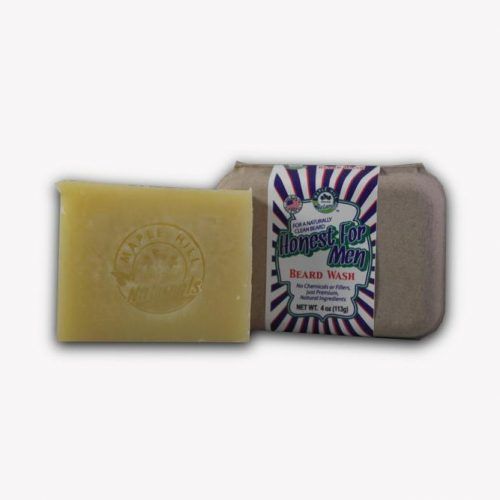 BUY on Amazon
The Honest For Men Beard Wash works gently yet efficiently. It leaves your beard clean, soft and tamed, hydrating and protecting it thanks to essential oils contain.
Premium Natural Beard Wash And Conditioner (Mr. Rugged)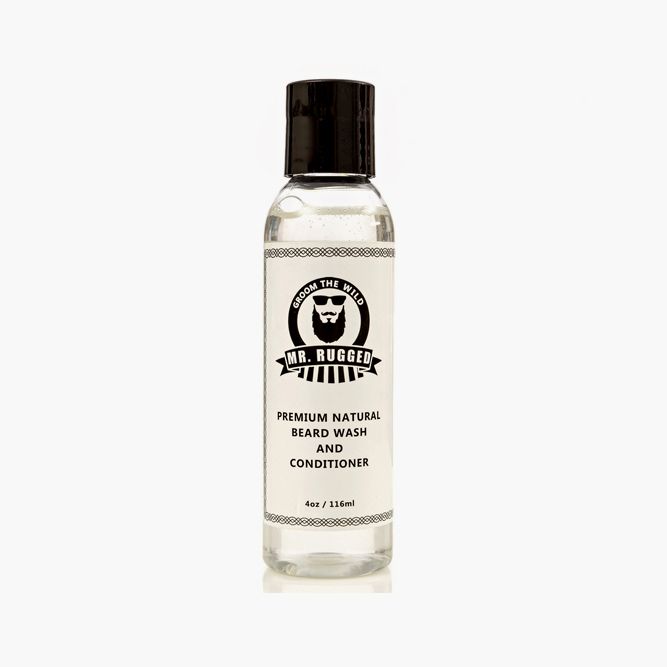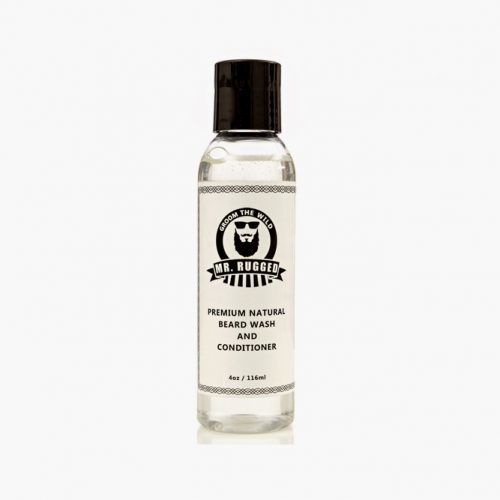 BUY on Amazon
You'll certainly find the Mr. Rugged Beard Wash and Conditioner highly beneficial, as it not only cleans and freshens up your beard and underlying skin but also moisturizes and protects them. Moreover, it eliminates itch, pimples and beardruff as well as brightens up the skin and promotes facial hair growth.
Even if naturally you have luscious facial hair, it doesn't mean you can refrain from using a beard shampoo. The modern grooming market offers an extensive range of shampoos and conditioners for your beard. The best of them we've just reviewed for you.