A horseshoe mustache is associated with tough, virile men, which comes as no surprise. It is a facial hairstyle of choice for wrestlers, bikers, cowboys, to name a few. If you are also a burly man and want to show it off, then we have plenty of ideas for you. In the following guide, we have broken down all you need to know about a horse shoe mustache and backed it up with the most hunksome styles you will want to try.
What Is A Horseshoe Mustache?
The horseshoe mustache is a facial hair style that features hair above the upper lip and around the mouth and looks like a horseshoe. The rest of the face remains clean shaven. Being one of the most popular biker mustache styles, it is masculine and rugged. Despite its striking popularity, the style is not that old. Even though it had been sported in the Wild West long ago, it started to become popular when Frank Zappa incorporated the Soul Patch into his look. Hulk Hogan picked up the trend and followed up with his signature horseshoe mustache, which was around the 80s. Since then, the look has become iconic.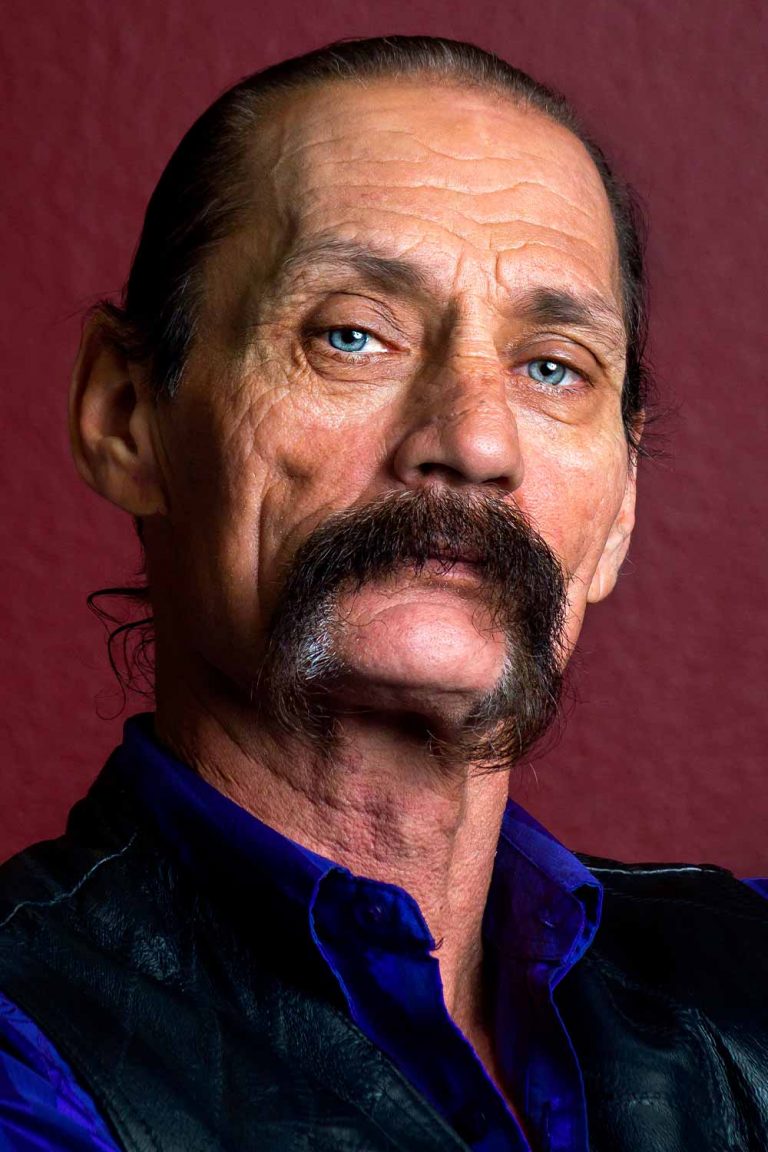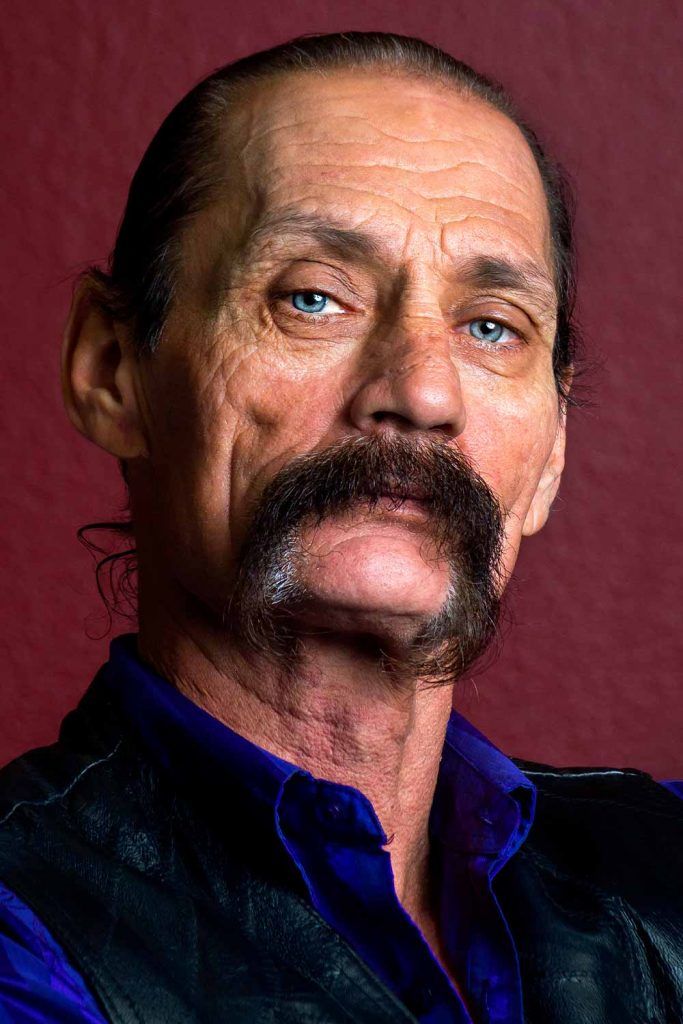 How To Grow Horseshoe Mustache
To grow horseshoe facial hair should be ideally left intact for good several weeks. Then, when you have evenly growing hair around your mouth, you can start shaping the horseshoe mustache. Here is one of the easiest ways to do it:
Trim the hair on your face using a beard trimmer with guard #1 or #2. For the mustache though, switch up to guard several sizes bigger.
Take a precision trimmer and while indenting 1/5 in. from the side of the mouth, define the outline of the mustache. Stop once you reach the chin.
Outline the top of the whiskers with the same precision trimmer.
With the help of a foil shaver, clean the area on the chin.
Grab a rotary shaver and shave off the hair on the cheeks, chin and neck.
The Horseshoe Mustache: How To Trim
Every tough guy has his own approach to trimming his horseshoe staches. However, there is still the most common way to get the look and we are happy to share it with you. So, here is how to shave a horseshoe mustache:
Choose the most suitable attachment for your beard trimmer (from 1/8 in. to 1/4 in.).
Run the trimmer all over your face to achieve an equal length of your facial hair.
To make the mustache horseshoe, you will need to remove the attachment from your trimmer. Outline the edges of the whiskers to achieve the desired shape. To do it, create straight vertical lines on both sides of your mustaches and define the area above the upper lip.
See if it is symmetrical. If not, fix up the unevenness. Yet, make sure not to overdo it.
Wash your face and apply a shave gel to the area where you want your facial hair to be removed. This guarantees that your skin will not get irritated or cut as a result of shaving.
With gentle movements, shave the hair on the face, leaving the mustaches untouched. Remember to rinse the blade under the tap regularly for a better result.
Using a precision trimmer, create a sharp outline around your mustache.
Wash the face to remove hair and shave gel residue and blot it with a towel.
Apply an aftershave lotion of your choice to make the skin hydrated and soft.
Best Horseshoe Mustache
Of course, there are plenty of ways to pull off a horseshoe mustache. To give you some ideas that you could use as inspiration, we have picked out the most popular horseshoe mustaches below.
Classic Mustache
You can never go wrong with the classic facial hair look and horseshoe mustache styles are no exception. Low key and easy to get, it is a great way to try on the horseshoe staches if you are new to the game.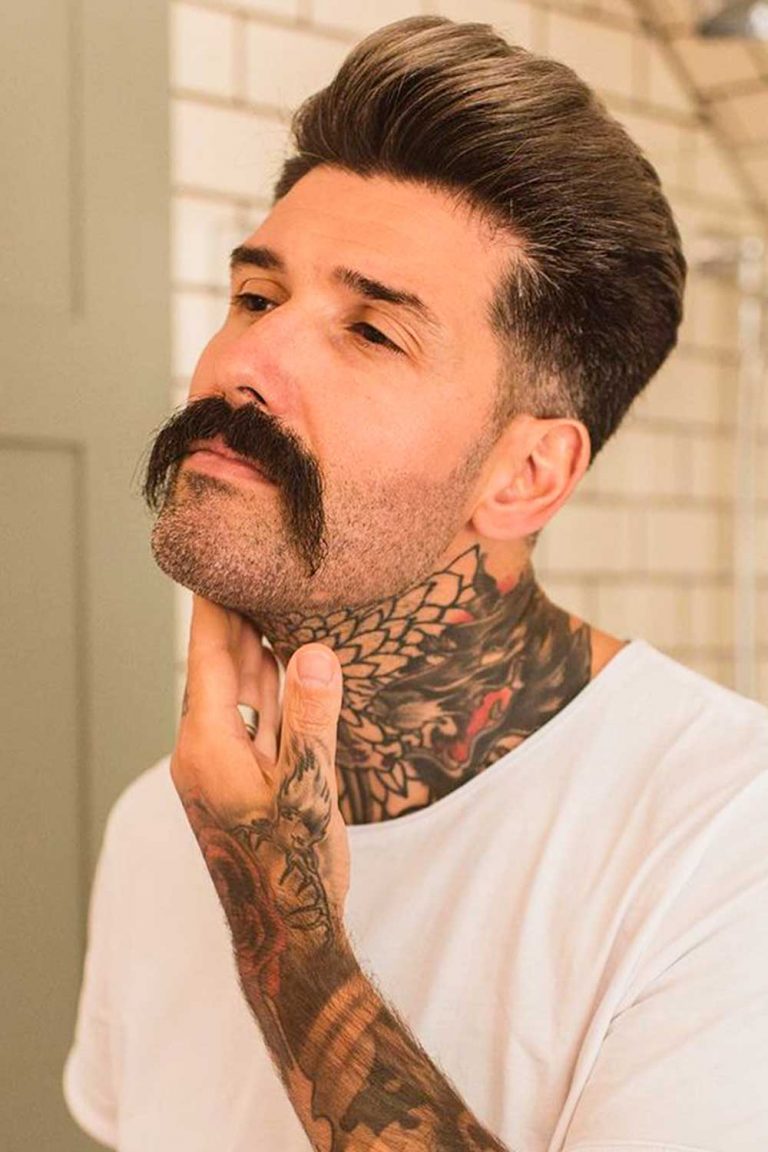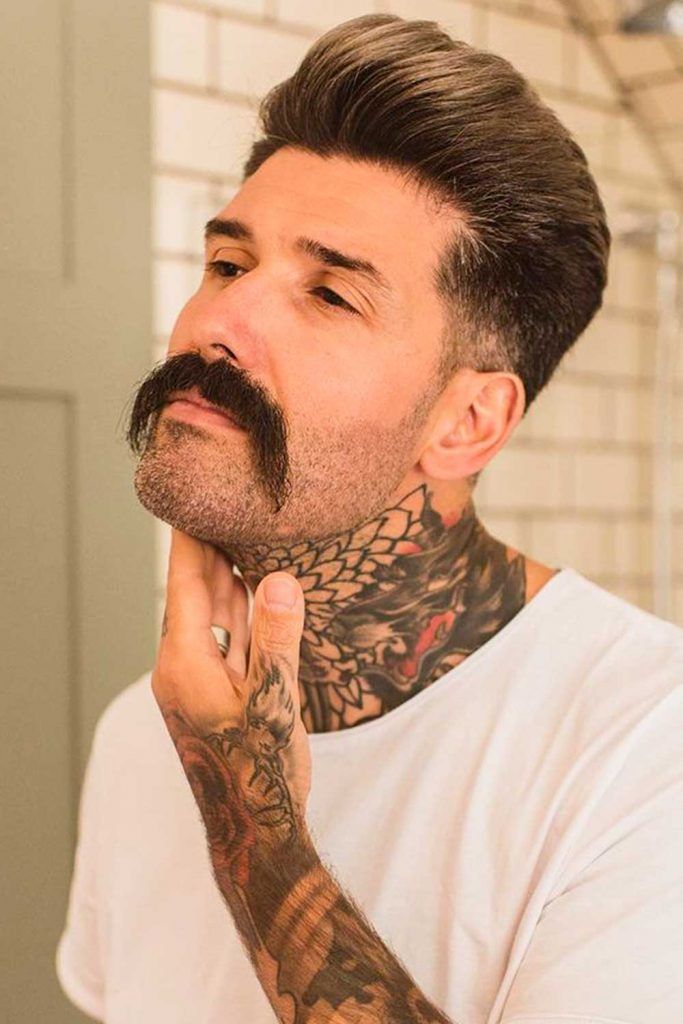 Source: @roque_80 via Instagram
Hulk Hogan
Hulk Hogan is the one who you should blame for the popularity of the horseshoe mustaches. So, drawing your inspiration from the famous wrestler is always a good idea if you want to achieve an impactful and manly look.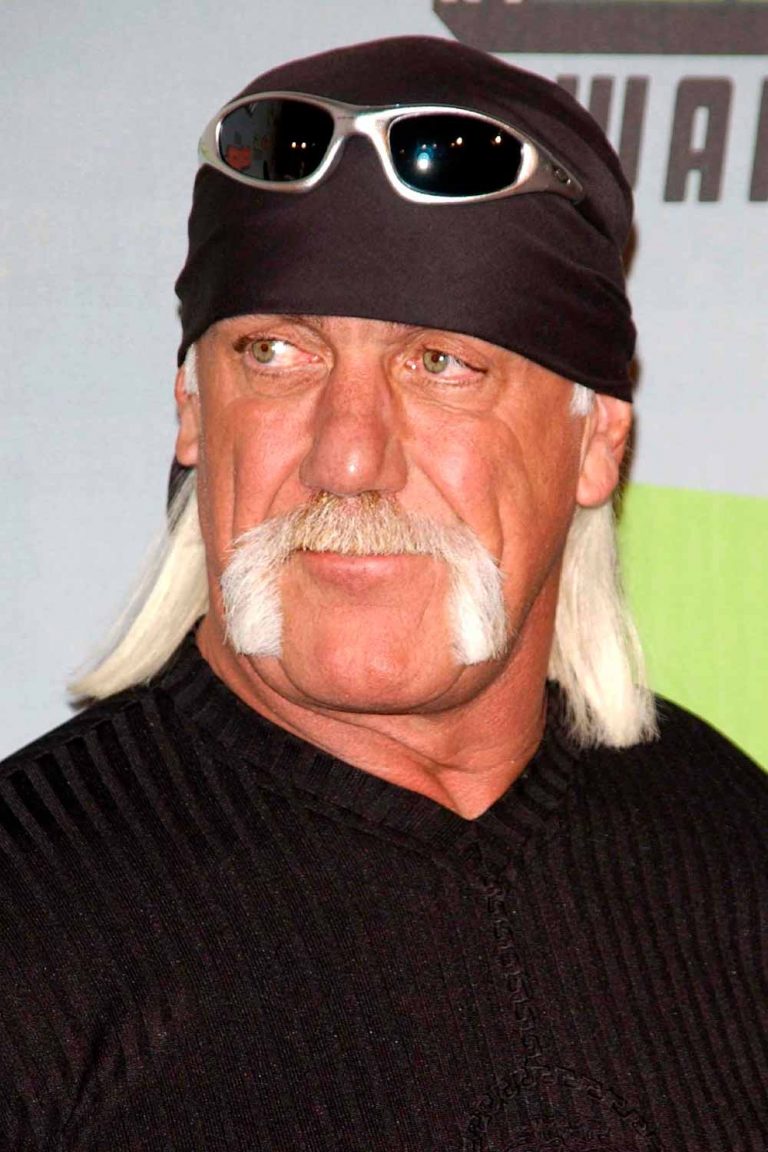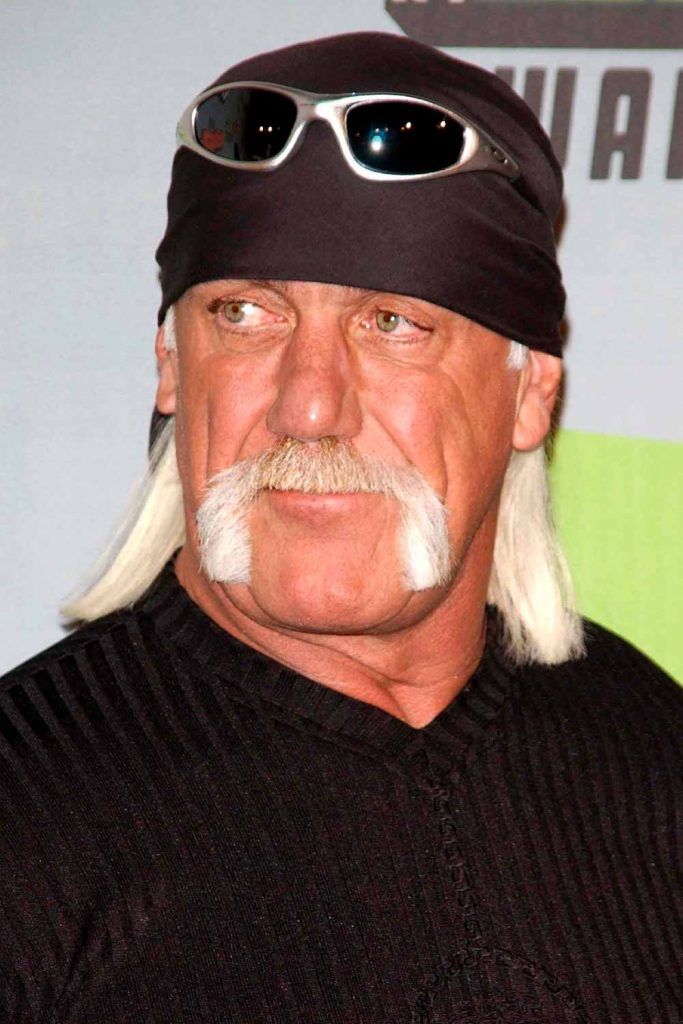 s_bukley\Shutterstock
Thin Horseshoe Moustache
Struggling to grow a full horseshoe moustache? No worries. You can get away with its thin version. Even if you can only get a barely there strip around your mouth, you will still be able to pull off the look.
View this post on Instagram
Biker Mustache
The horse shoe mustache is c popular among bikers. This is why it is often called the biker mustache. Thus, if this style resonates with you, feel free to go for it.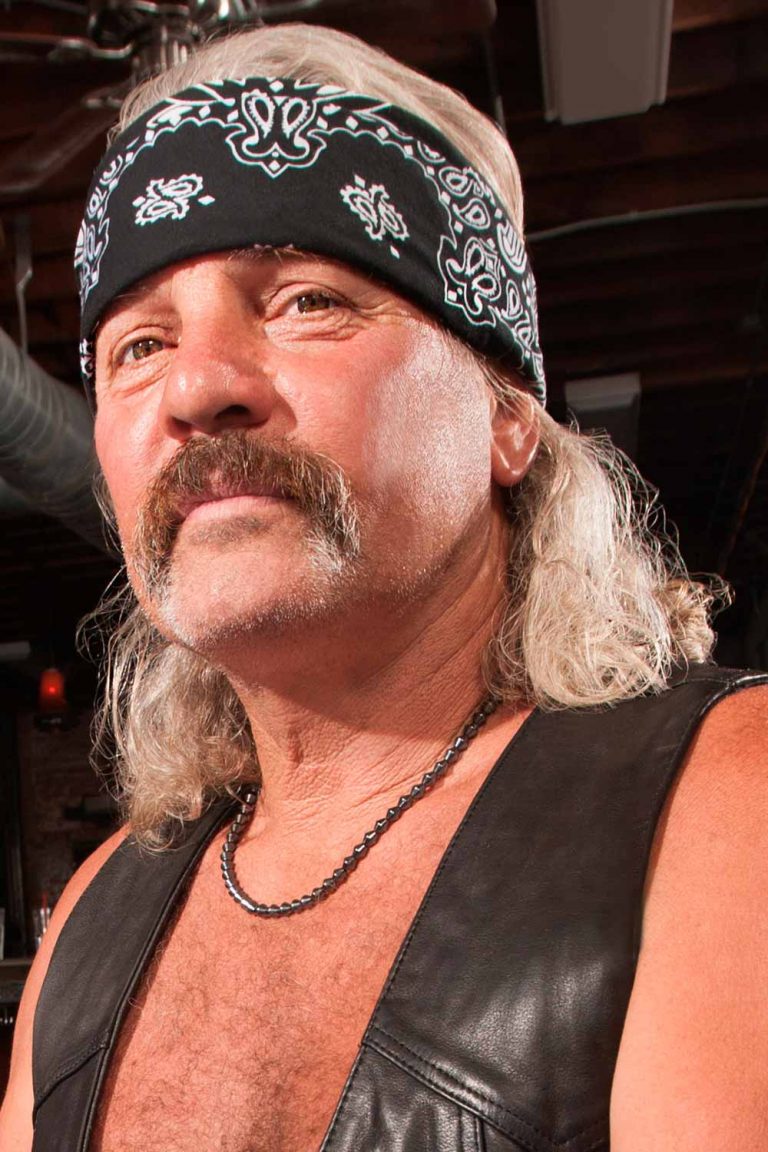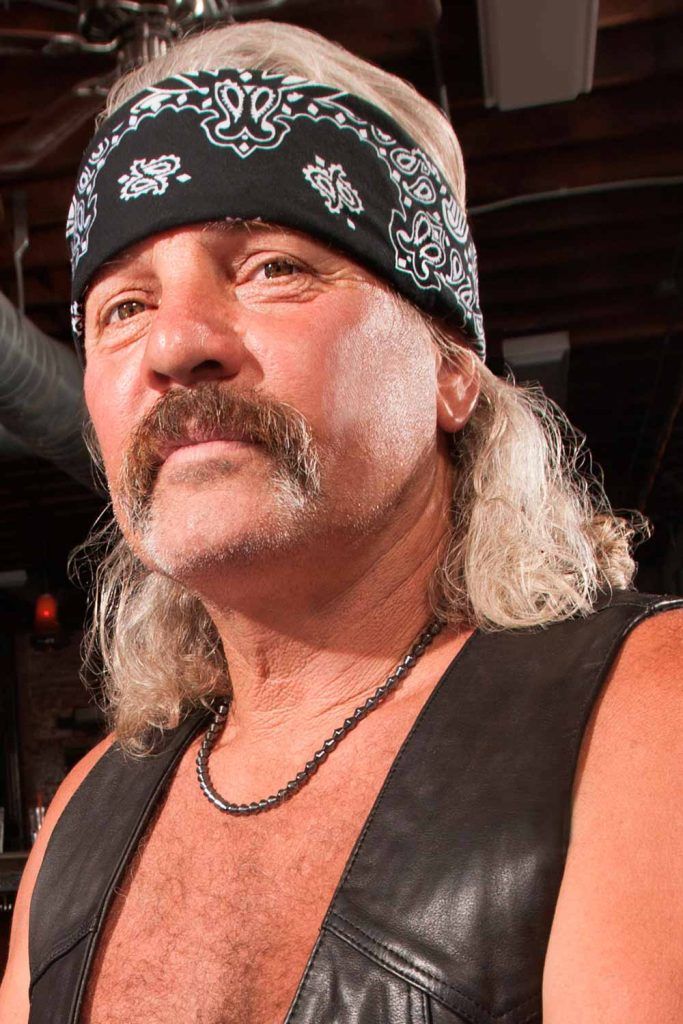 Long Horseshoe Mustache Styles
If you have enough patience, then you may want to grow a long horseshoe mustache. This facial hair look will easily make you stand out in the crowd, especially among those who know how hard it is to achieve such luxuriant whiskers.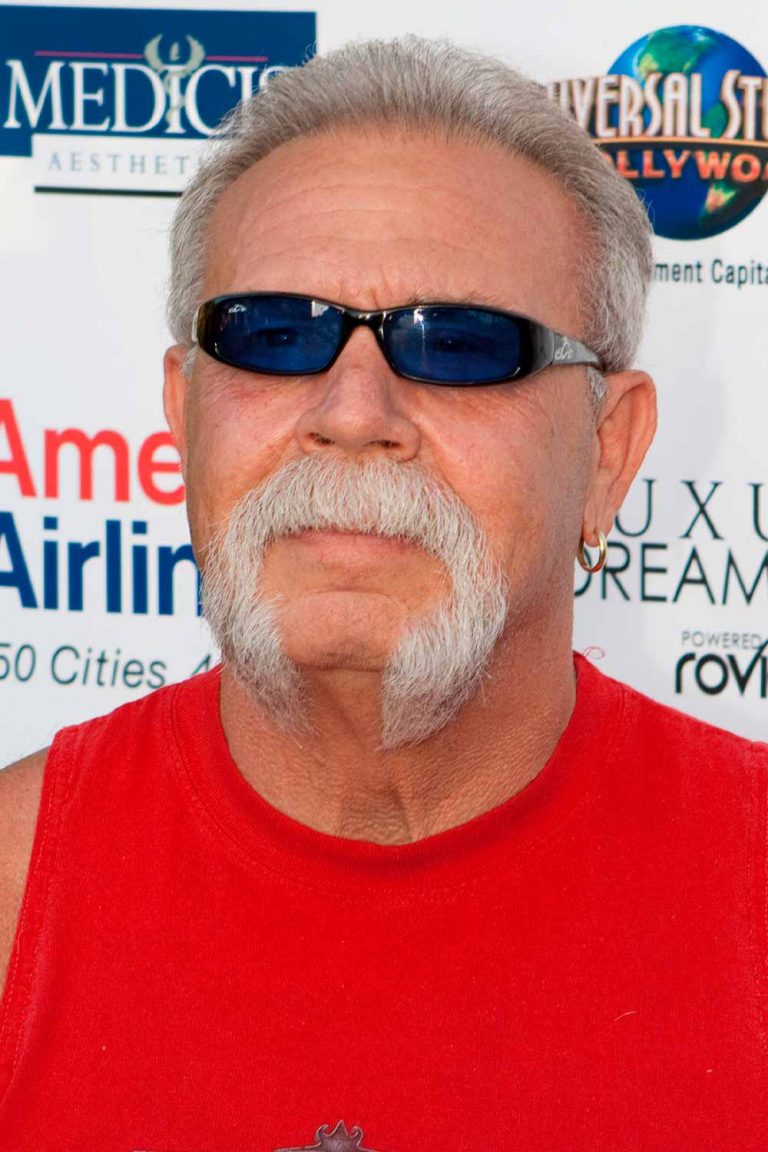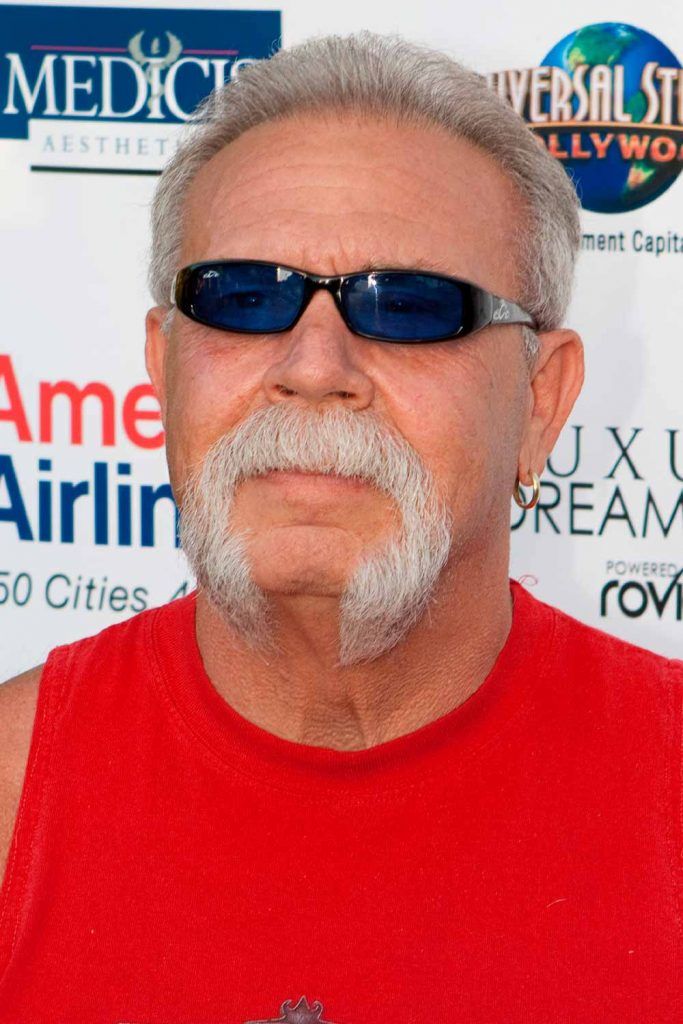 Charles Edwards\Shutterstock
Horseshoe With Sideburns
For horseshoe mustache sideburns can become a great accompaniment. Although the look has a bit of a retro vibe, it is also stylish and sophisticated.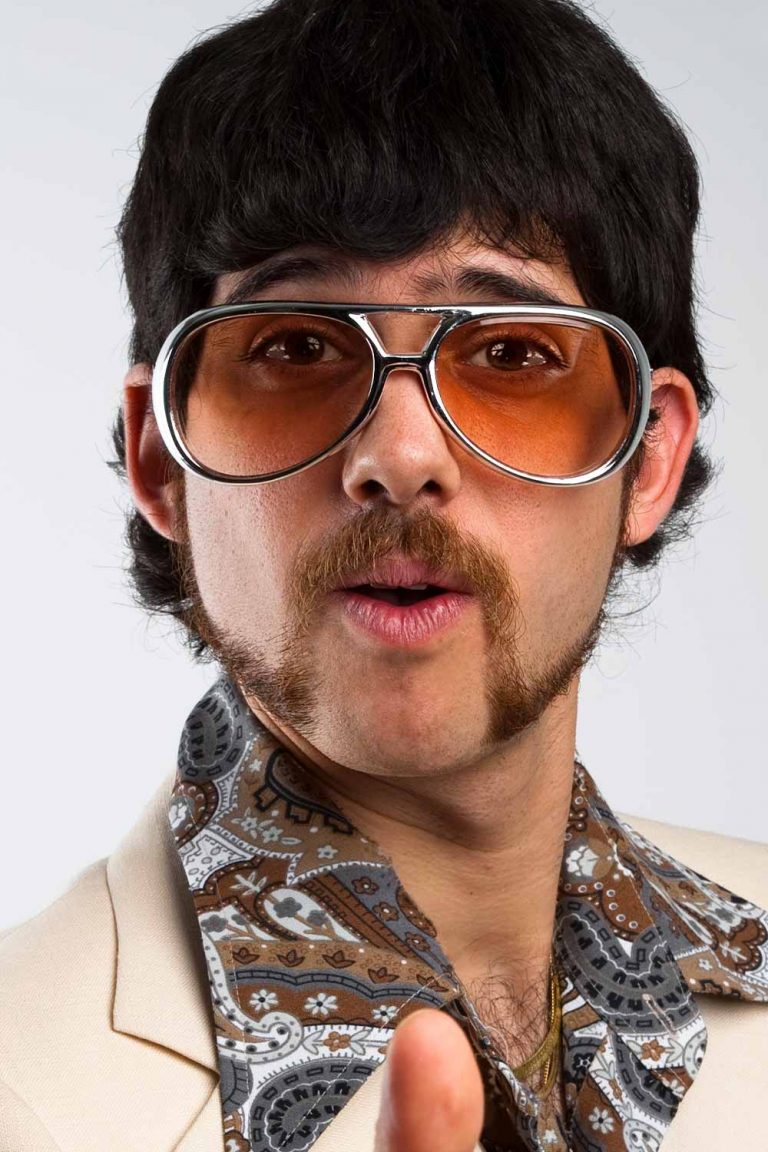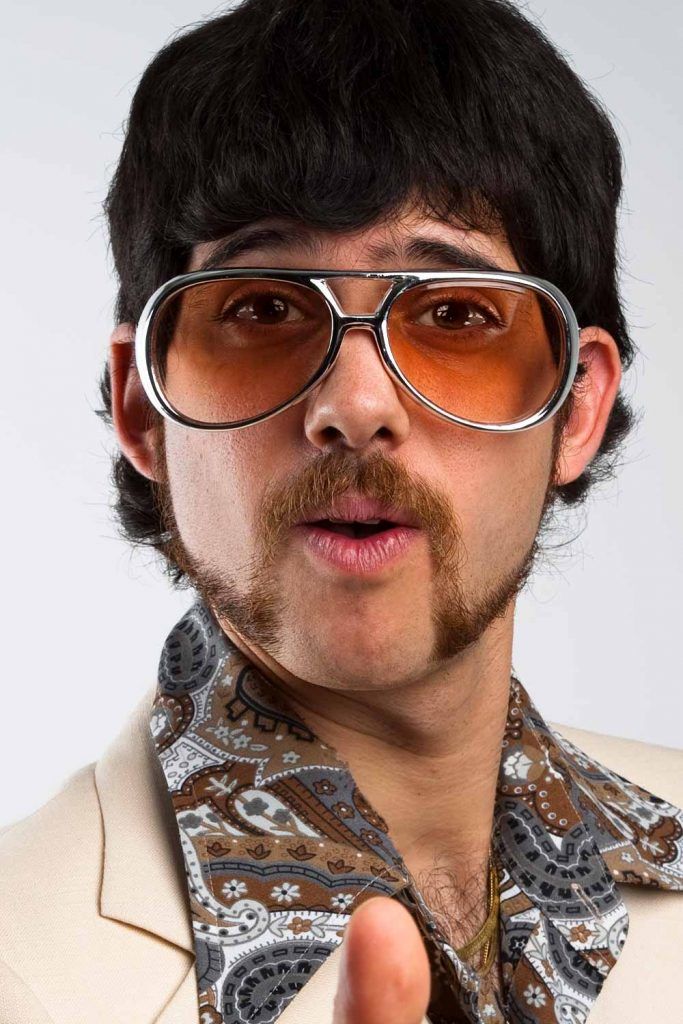 Red And Long Michael Cudlitz Moustache
Michael Cudlitz is known for his jaw dropping horseshoe moustache style. Not only is it red and bold but it is also long and bushy. A failproof combo.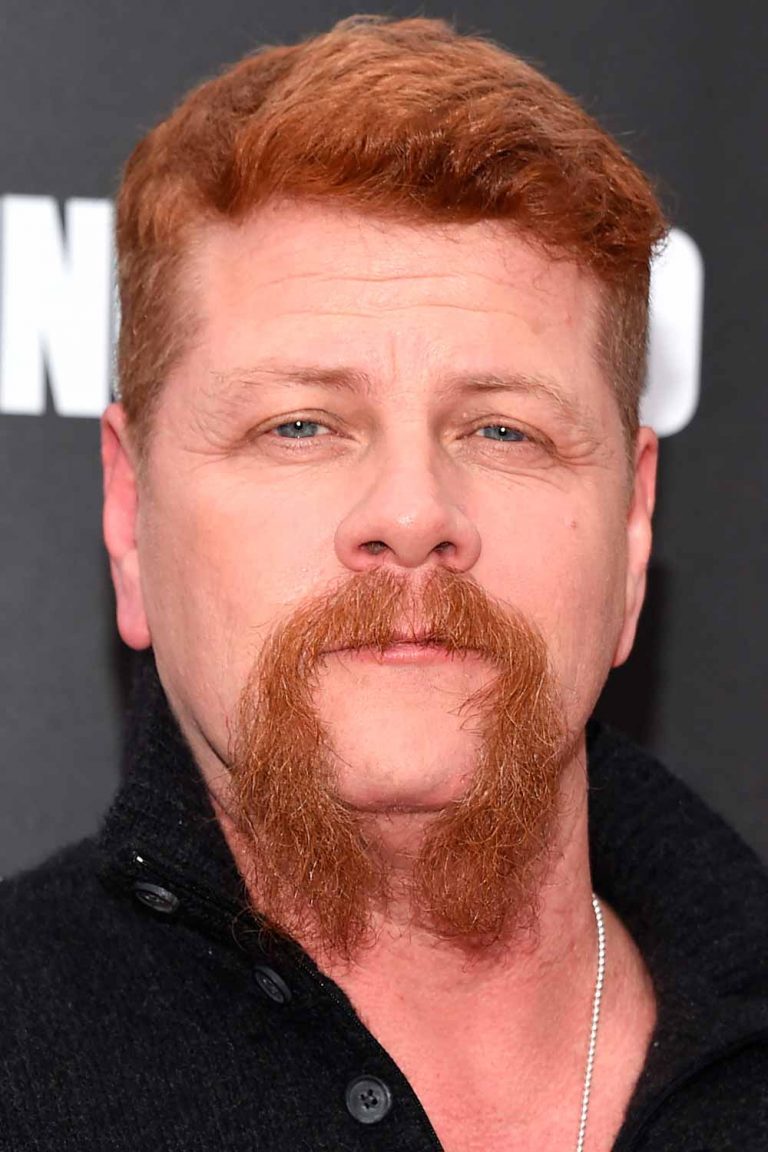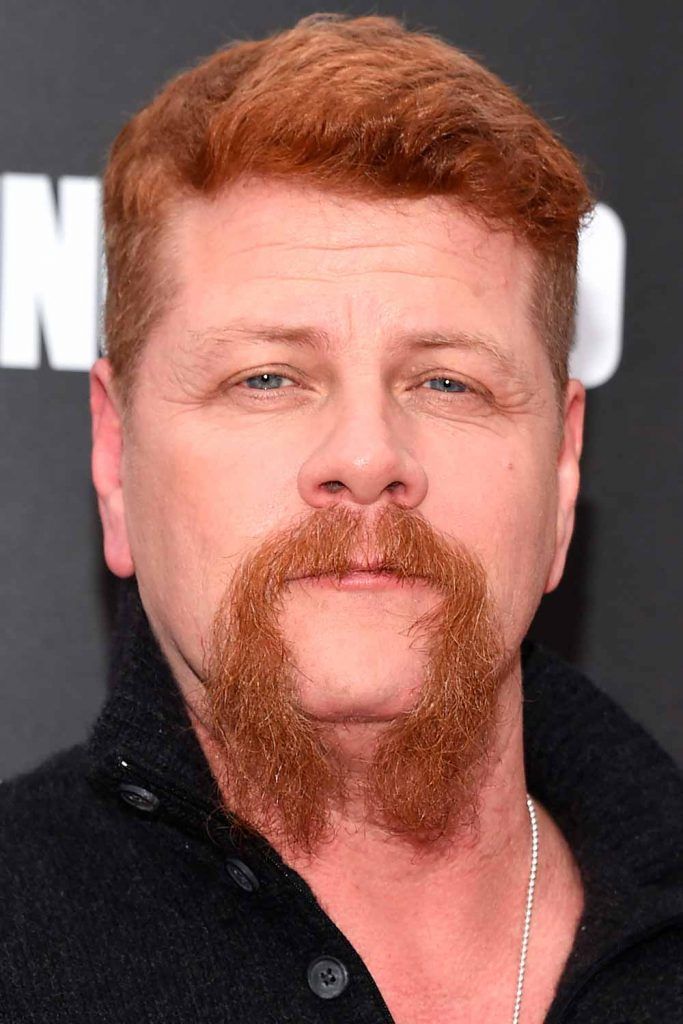 DFree\Shutterstoc
Trimmed Style
Who said horse shoe moustache makes you look unkempt? You can trim the style neatly so that it comes out clean and tidy.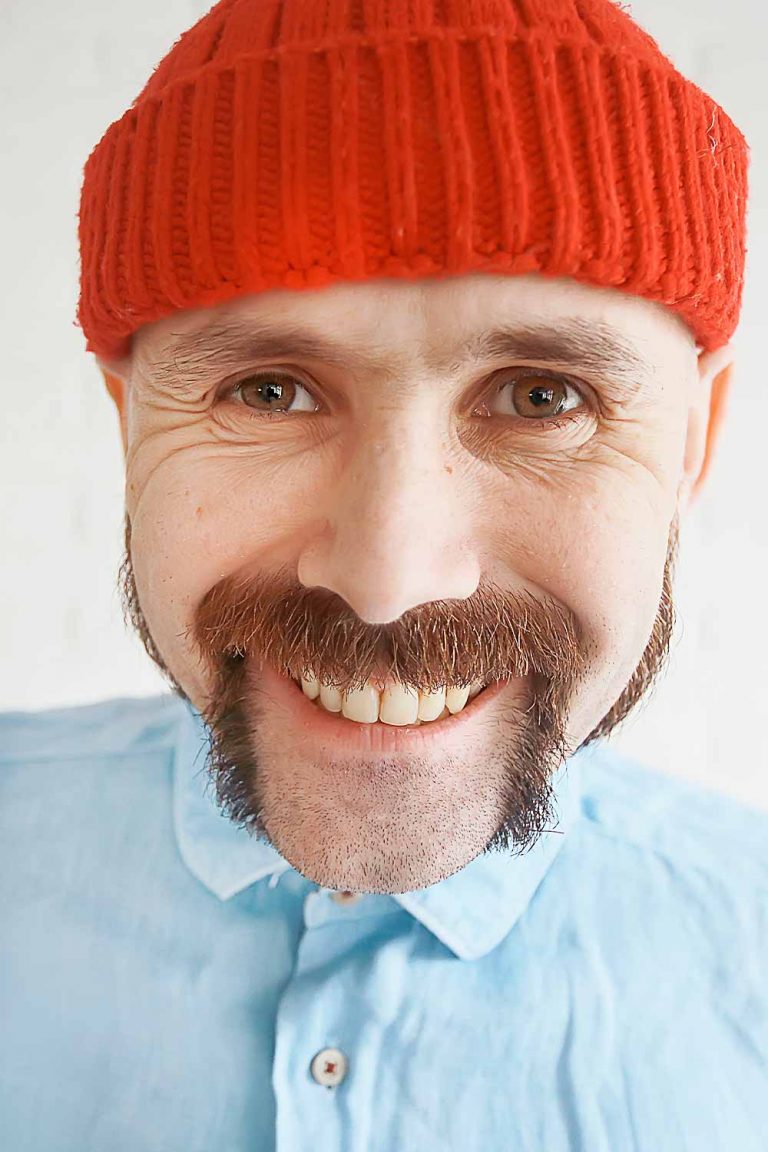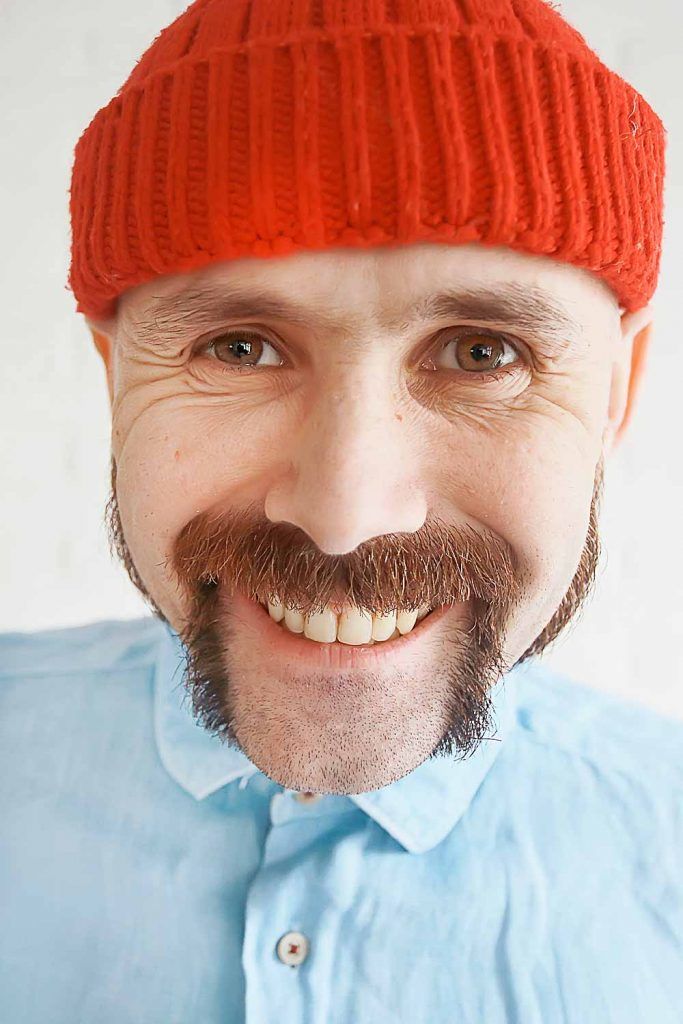 Horseshoe Mustache With Soul Patch
If you think that you cannot wear a horseshoe mustache with beard, we are here to prove you wrong. Arguably, the best horseshoe beard is a Soul Patch. It is quite subtle so it does not draw attention away from the whiskers. Yet, it adds a stylish twist to your appearance.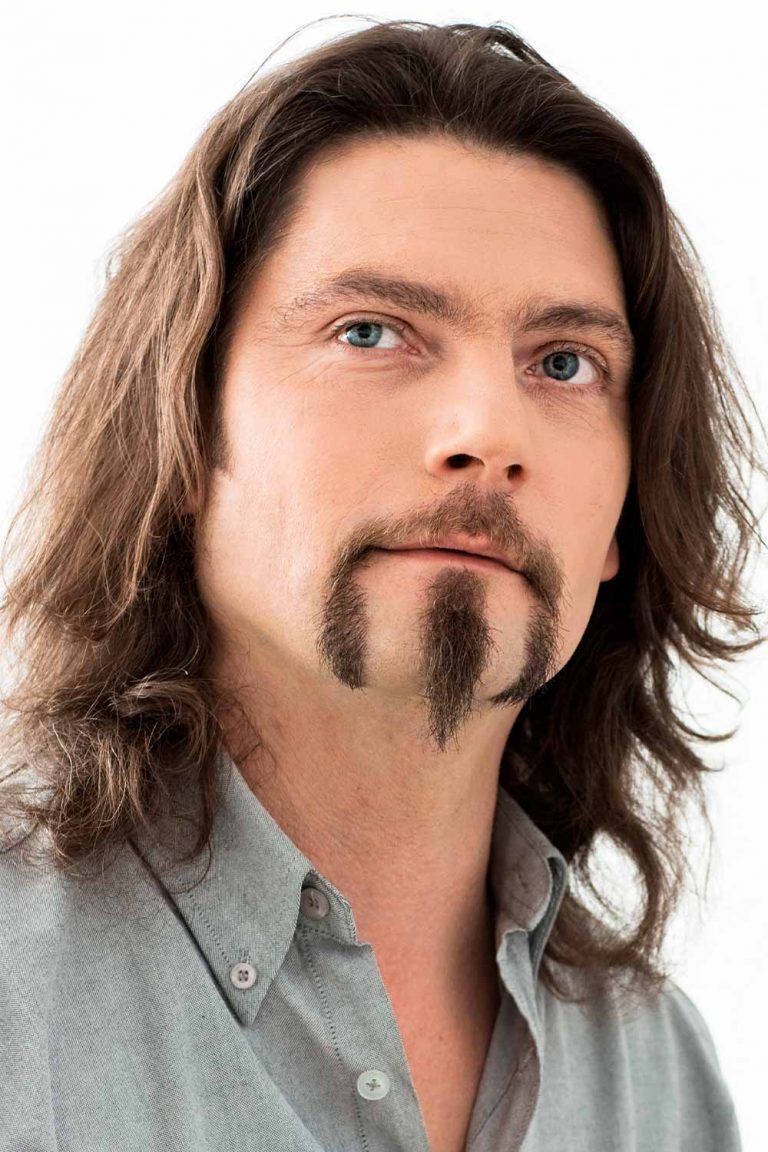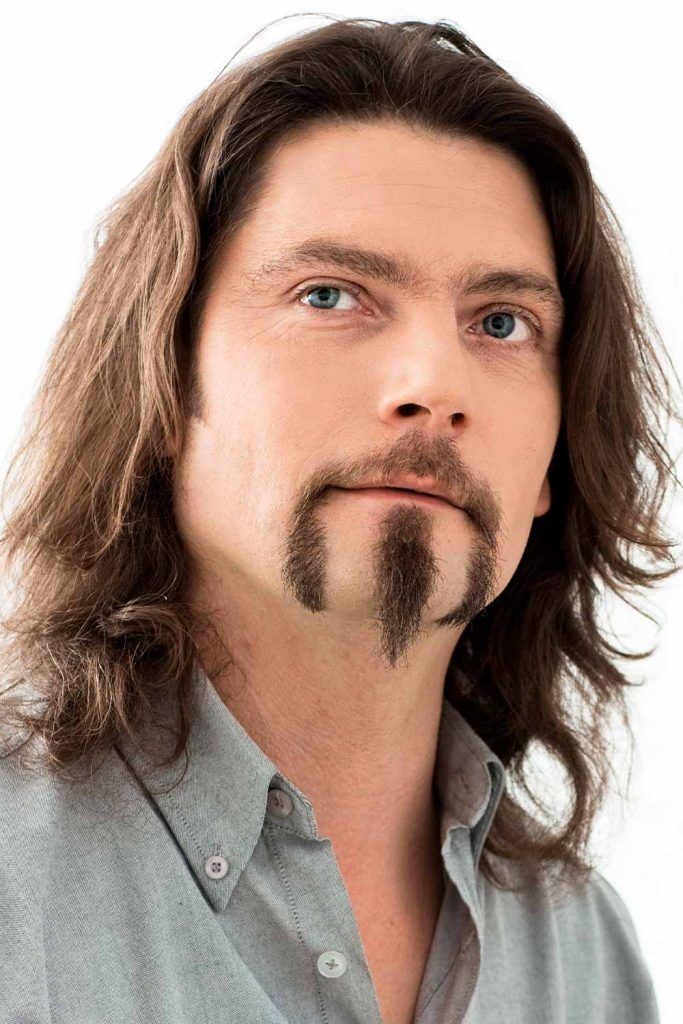 Cowboy Mustache
A horseshoe facial hair style is the gold standard of real cowboys. Are you carried away by the culture and tradition of Wild West? Then this is a mustache style for you.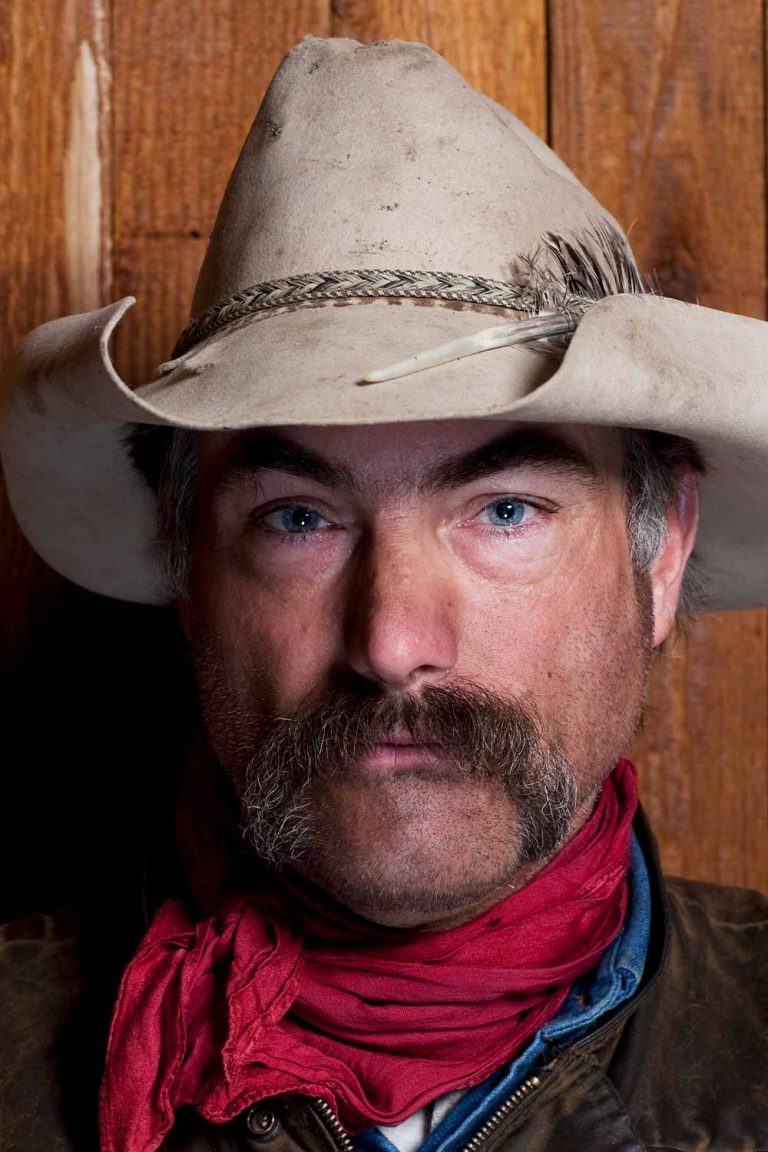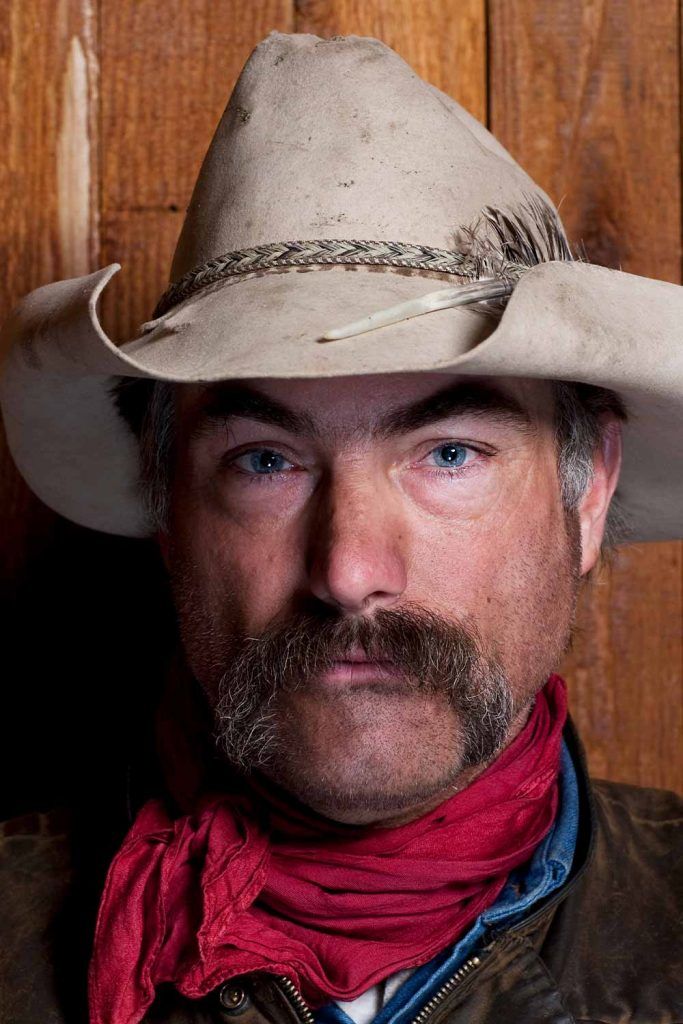 Short Style
Horseshoe moustaches come in all lengths and many shapes. So, if you prefer shorter facial hair styles, then just size down your beard trimmer attachment and you are all set.
FAQs
Who wears a horseshoe mustache?
Hulk Hogan, a famous American wrestler, popularized a horseshoe moustache, as it has been his signature look since the 80s. A lot of men worldwide adopted this facial hairstyle since it is pretty effortless in terms of growing and maintenance.
When was the horseshoe mustache popular?
The horseshoe mustache rose to fame in the 1960s-1970s. Back then, however, it was known as the biker mustaches.
What is Hulk Hogan's mustache called?
Hulk Hogan's trademark facial hair style is called the horse shoe mustache.
How do you take care of a horseshoe moustache?
To keep your biker horseshoe mustache neat, healthy and groomed, you need to apply a beard oil or balm regularly, brush it with a beard brush and maintain its shape every 2-3 times weekly.
How do you grow a horseshoe moustache?
The best way to get horseshoe staches is to grow the full face of hair first. Then, it will be much easier to shape up the style you want. Although you will most likely look unkempt while growing it out, you should not worry. This usually lasts no more than several weeks.
REFERENCES:
A horseshoe moustache is a full moustache with vertical extensions grown on the corners of the lips and down the sides of the mouth to the jawline, resembling an upside-down U or a horseshoe. Source