Does your cowlick give you a hard time? We have good news for you! From now on, everything is going to change. In the following guide, we have broken down the most insightful information about how to deal with your swirl in the hair so that no one would ever guess you have one. Wearing a proper hairstyle, using special hairstyling products and growing your hair are some of the most effective ways we are going to cover. So, get ready to see it disappear.
What Is A Cowlick?
The simplest cowlick definition would be a portion of your hair the growth of which is directed against the grain. Because of this, you can find taming it really challenging. This hair feature usually runs in the family, especially through the male line. In most cases, it occurs on your crown but can also be spotted near the hairline and fringe. The term was first used by the physician Richard Haydock at the end of the sixteenth century when noticing its resemblance to calf's hair after it is licked by a cow.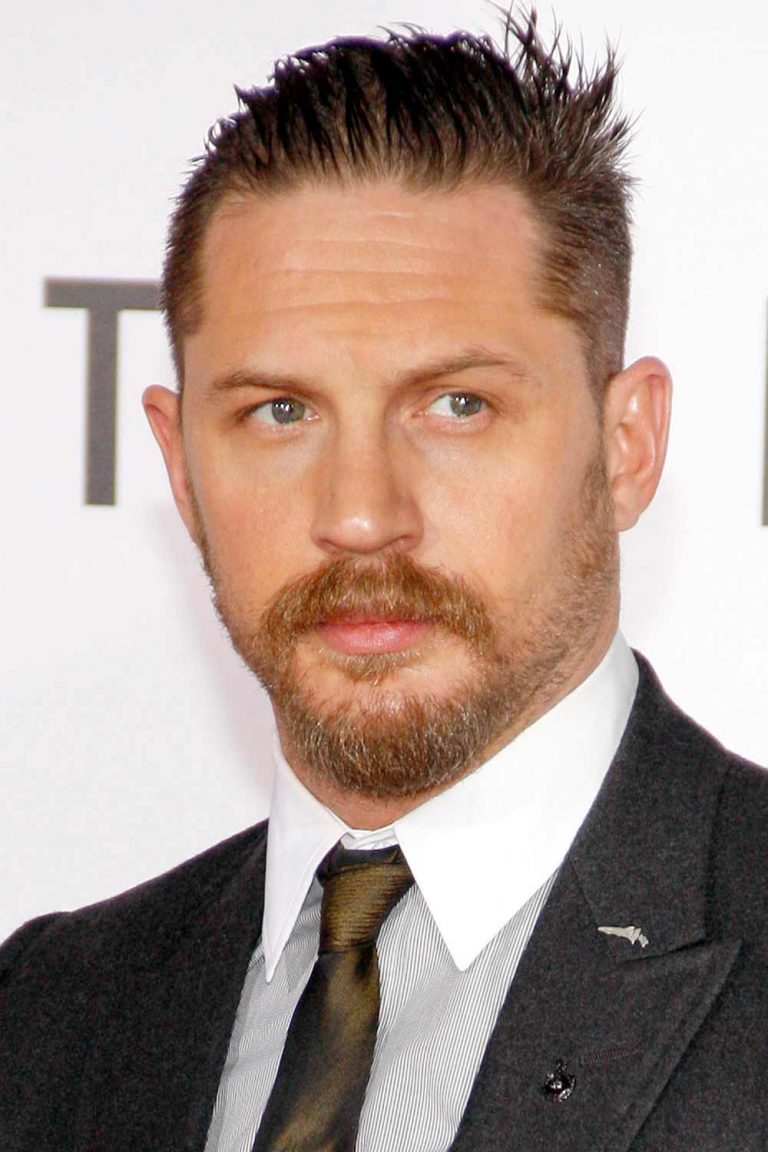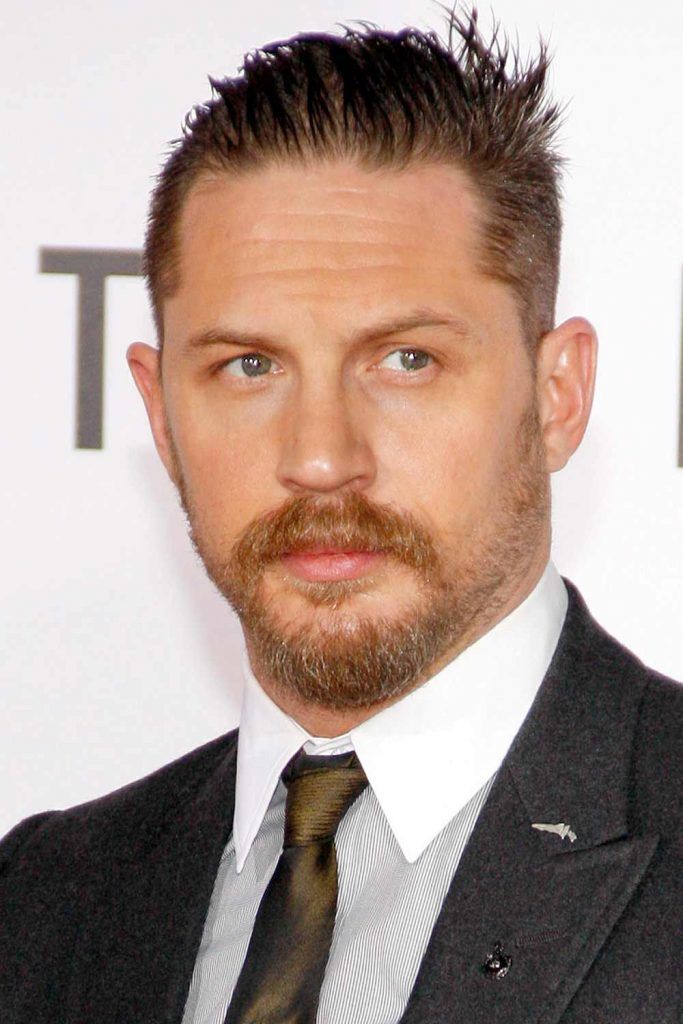 Tinseltown/Shutterstock
Are Cowlicks Genetic?
A hair calic really has a basis in the genes. However, it can be caused by a number of external factors. The main reason why it appears is that collagen fibers in the area of a cowlick are different from the rest of the hair. As a result, the pattern of hair growth changes to the opposite. In addition, it has been proven that this phenomenon forms while the baby is still inside the uterus. So, it will not disappear on its own nor will you be able to remove it.
Does Everyone Have A Cowlick?
A hair cowlick is a feature that we all have. In general, people have it on their crown but sometimes, it can also turn out in your hairline where the hair parts. When it comes to the gender of those who have cowlicks hair of both men and women is equally prone to them. The latter just have learned to hide cowlicks better under long hair. What is interesting, there is a link between the cowlick's spiral and which one of your hands is dominant. The whorl on guys who are right handed is usually clockwise (with a ninety percent chance), while men who are left handed are fifty percent likely to have a counterclockwise cow lick.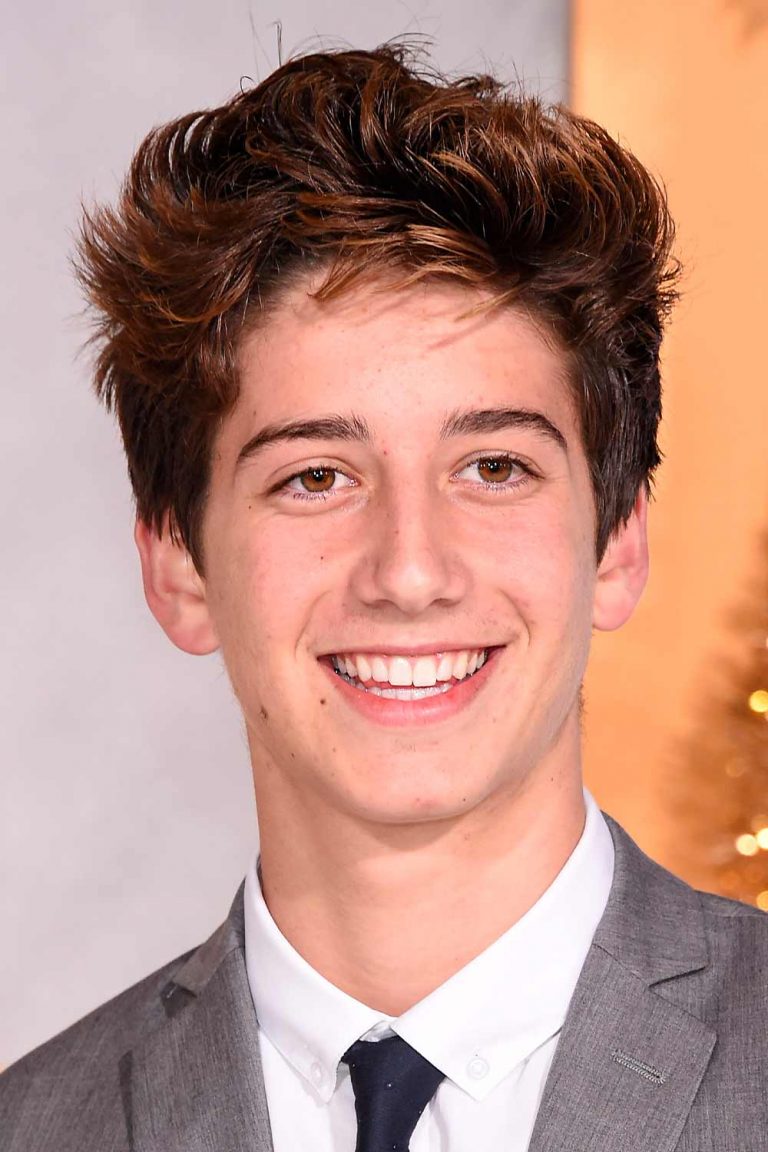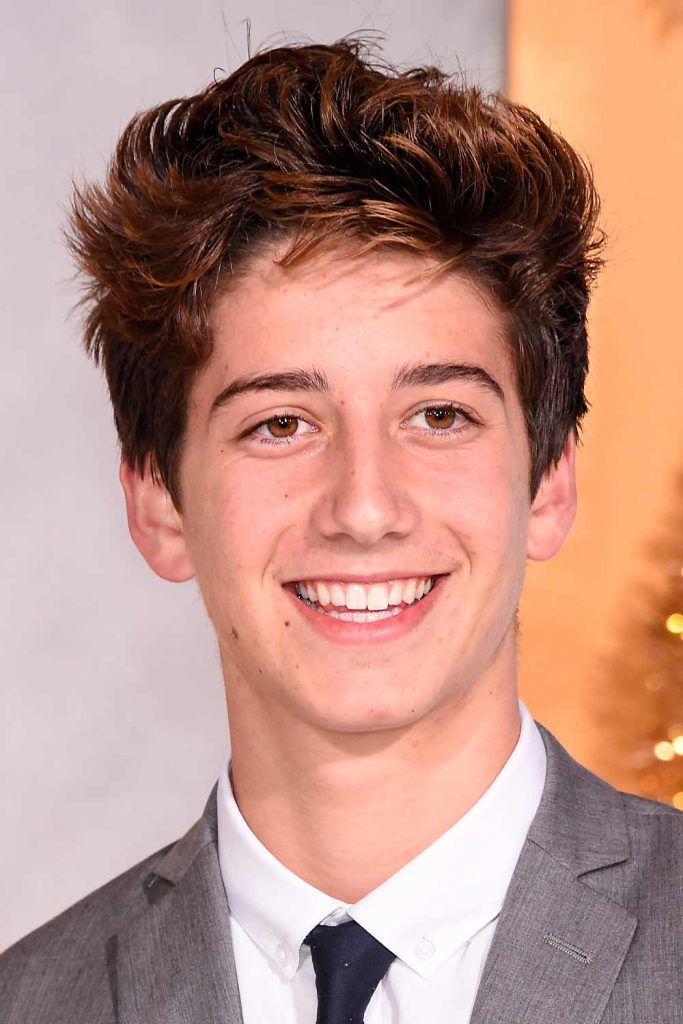 DFree/Shutterstock
Can A Cowlick Look Good?
How good a cow lick looks depends on the way you style your hair and the attitude you wear it with. So, if you are acting cool, you will give off a very appealing vibe. Just do not treat it like a flaw. Instead, make it your special feature, which you are proud of. Whenever you lack inspiration, why not draw it from the hottest men celebs with a hair cowlick? Tom Hardy, Chris Hemsworth, Leonardo DiCaprio are to name a few.
How To Get Rid Of A Cowlick
That being said, can you get rid of a cowlick? No. But you can make it less prominent or invisible at all. So, if you are still wondering how to get rid of cowlicks, we have a few good suggestions. Following them guarantees that your swirl in hair will not bother you anymore.
Wear Right Hairstyles
Want to know how to get rid of a cowlick fast and easy? Just style your hair in the right way and no one will ever notice that some of your hair grows in the opposite direction. However, to pick out the best cowlick hair style, it is important to take into account the area where you have it as well as your preferences. Based on this, if you have a cow lick near your front hairline and your hair is generally full and thick, then consider something like pomp, a quiff, a side swept or a spiky hairstyle. Also, if you use a tad of a hair styling product with a matte finish and dishevel your locks with it, it will allow you to disguise calics even if you have short locks.
If your hair is naturally thin and you prefer to wear it short, a fringe and a crop top haircut are your surefire way of how to deal with cowlicks in the front of your head, while a spiked up hairstyle will help you to make it less noticeable on the crown.
Now, there are also some universally flattering cowlick hairstyles. So, no matter where you have a swirl, in the front or back, you can just allow your hair to grow medium long or longer so that it could simply pull your strands down with its weight and cover up a cow lick in this way.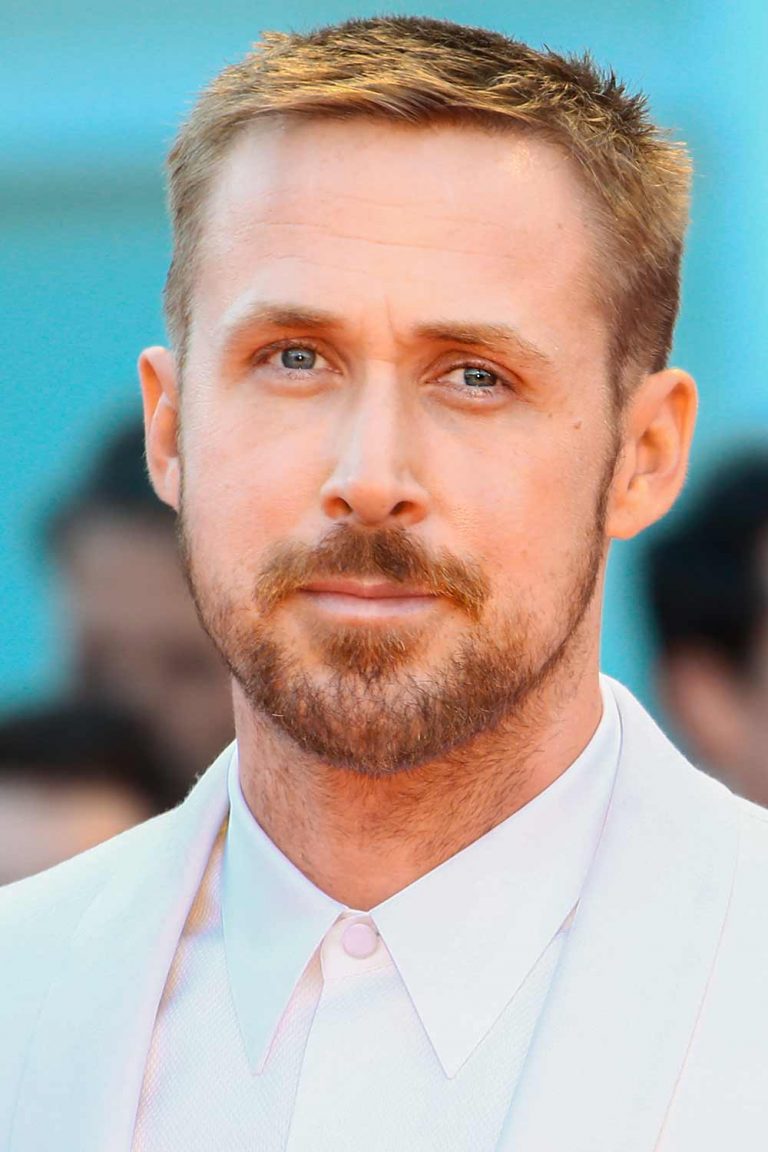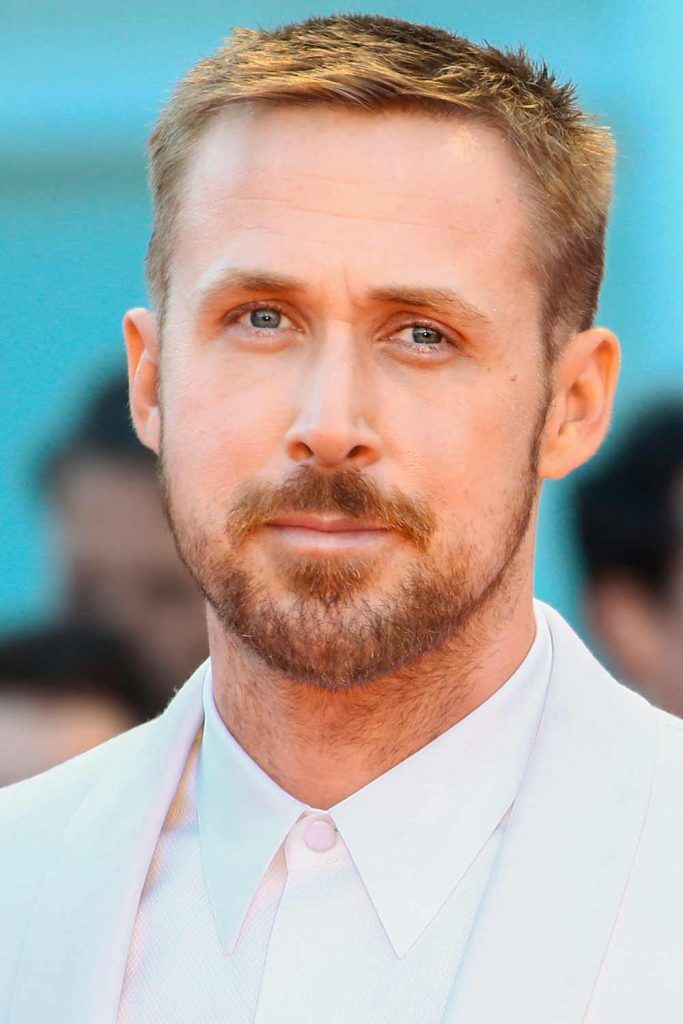 Matteo Chinellato/Shutterstock
Use Hair Products
When figuring out how to fix a cowlick guys should take care to stock up on some trusty hair styling products, which will help them to tame their unruly lock in a blink of an eye. The choice of the product is affected by the style you are striving to achieve. For a tousled hairstyle with accentuated texture, go for a wax, clay or pomade with a strong hold and matte finish. Those who have curly or wavy locks, should employ a sea salt spray, a hair mousse or a styling cream to give their hair texture emphasis and tame frizz.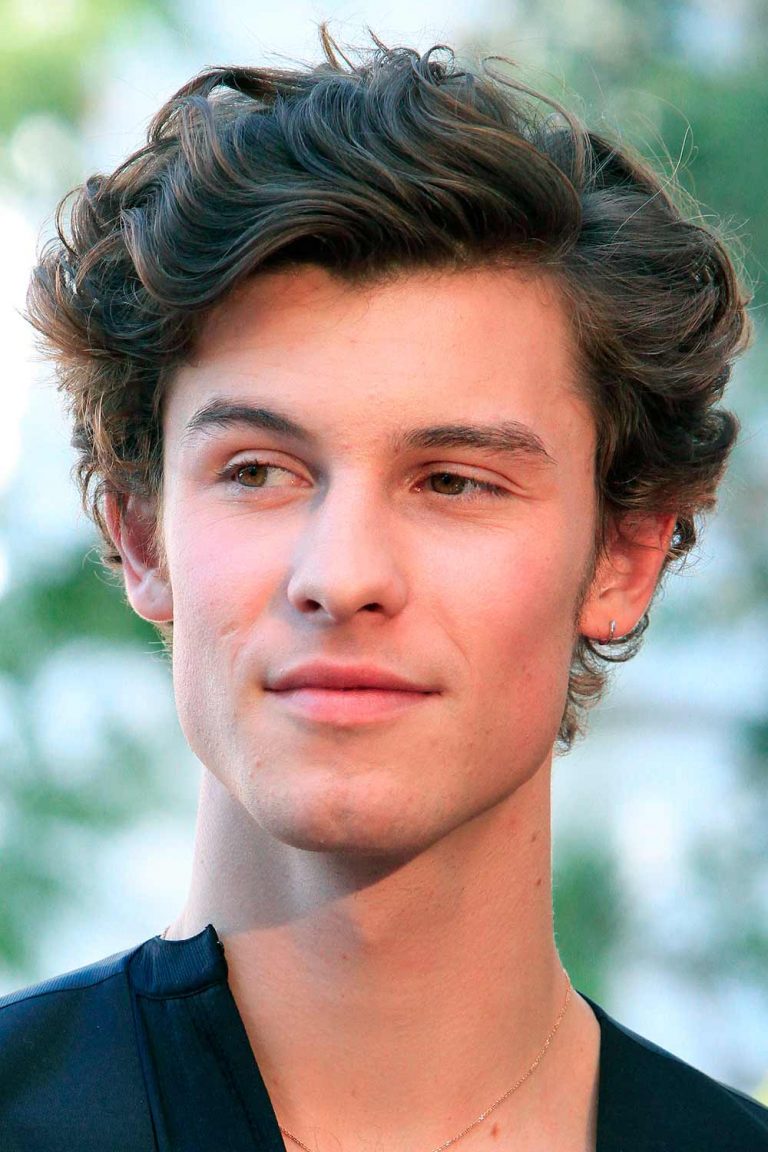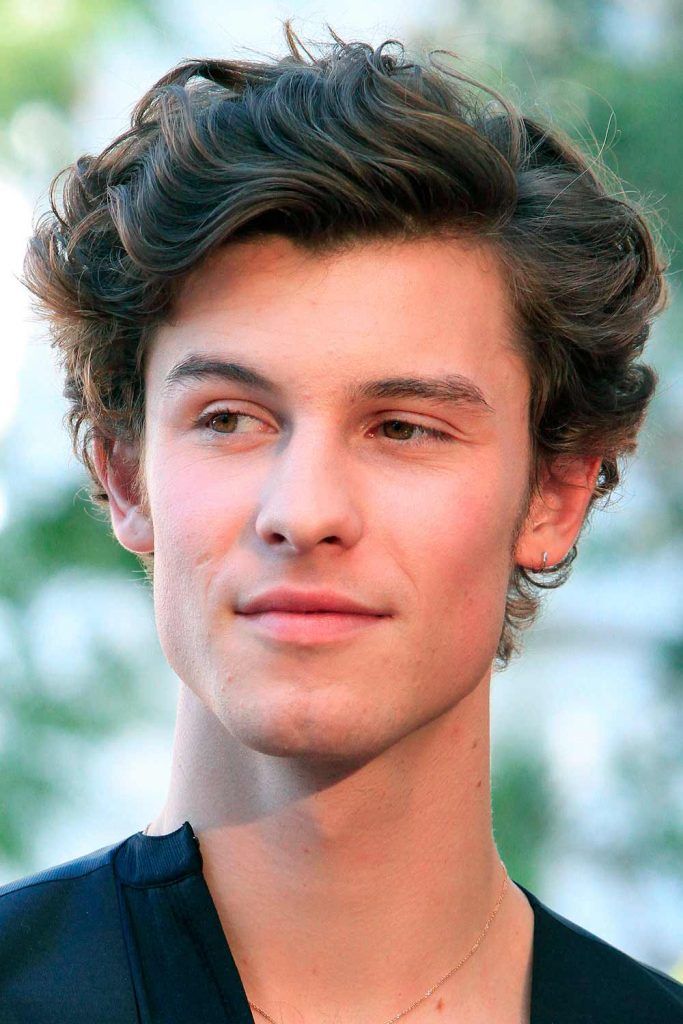 Kathy Hutchins/Shutterstock
Dry Your Hair
One of the best ways of how to deal with a cowlick is by exploiting a hair dryer. Not only will it boost your hair styling product strength, but it will also allow you to style the hair so that the cow lick is covered up. Remember to blow dry your hair while still wet and do not forget about a hair brush.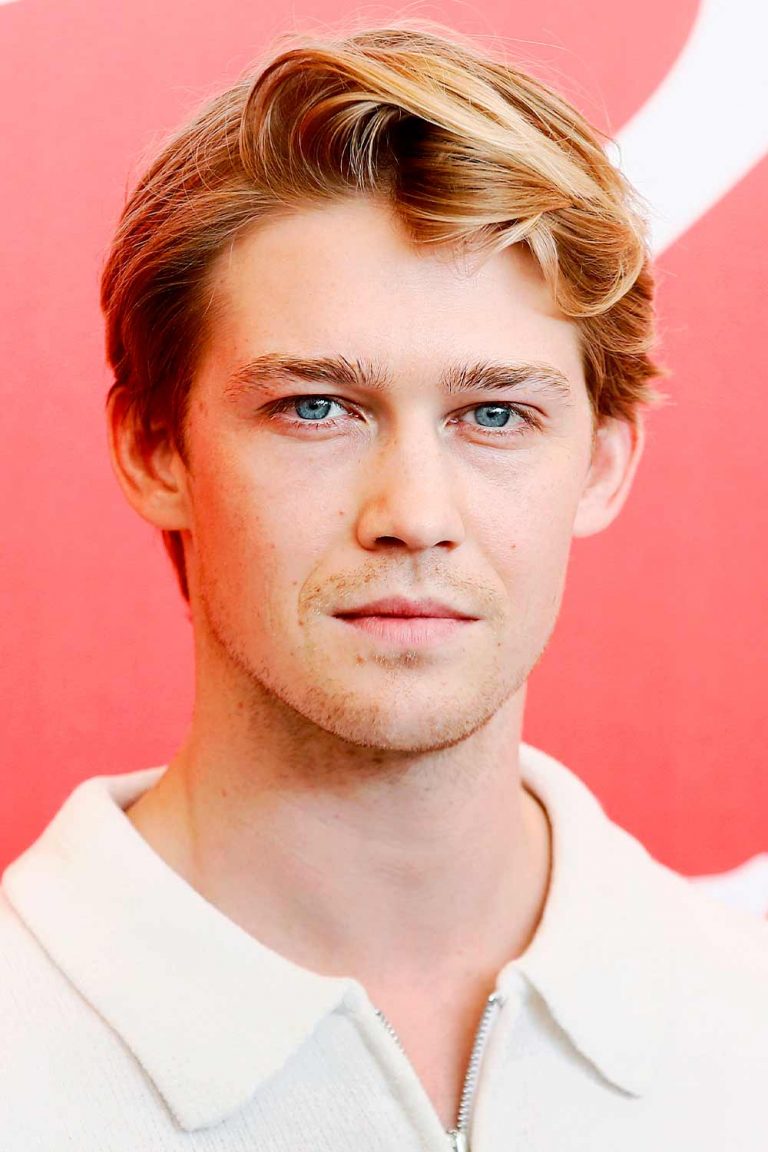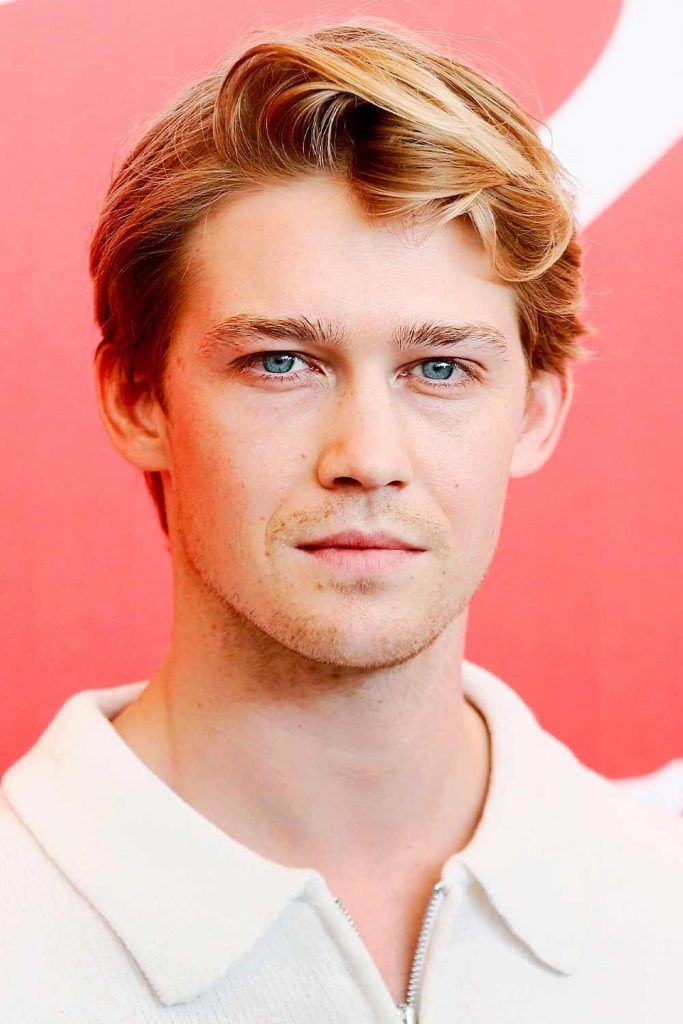 Andrea Raffin/Shutterstock
Grow Your Hair Out
Another effective way of how to get rid of a calic is to let your hair grow until it can be styled so that the sticking out strands blend into the rest of the hair seamlessly. As your hair gets heavier when it grows out, the strands weigh down, pulling the cowlick with them.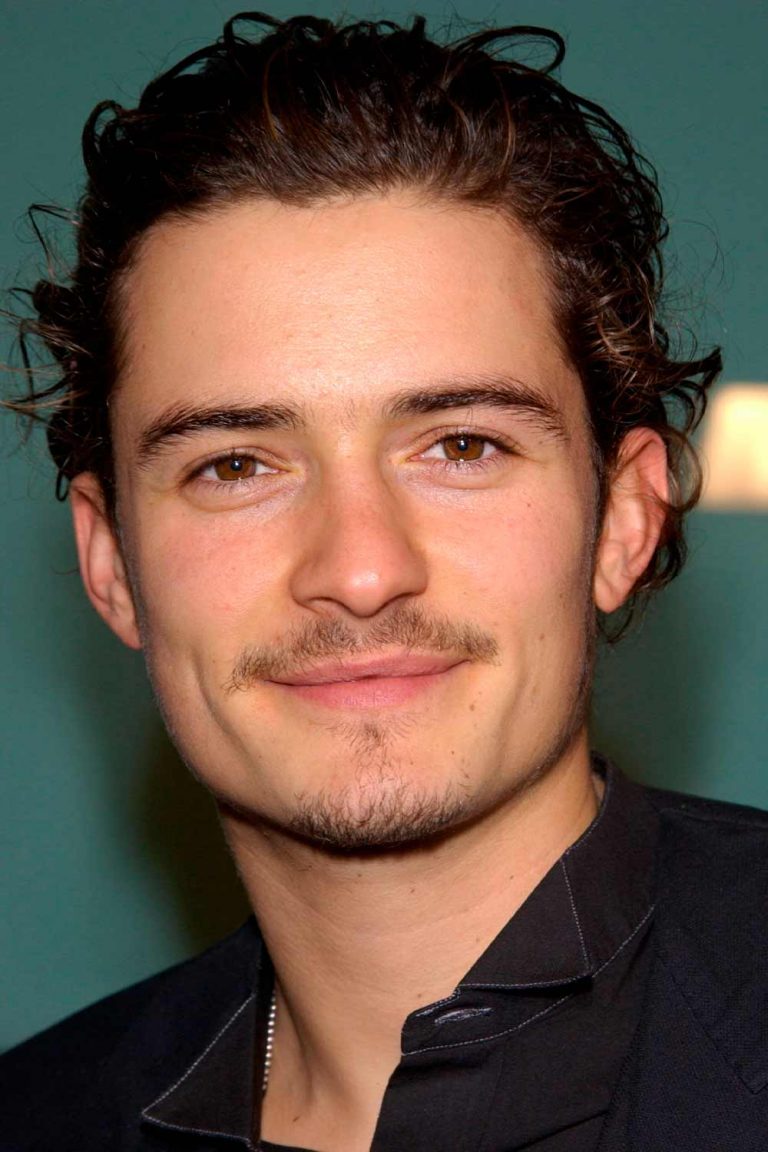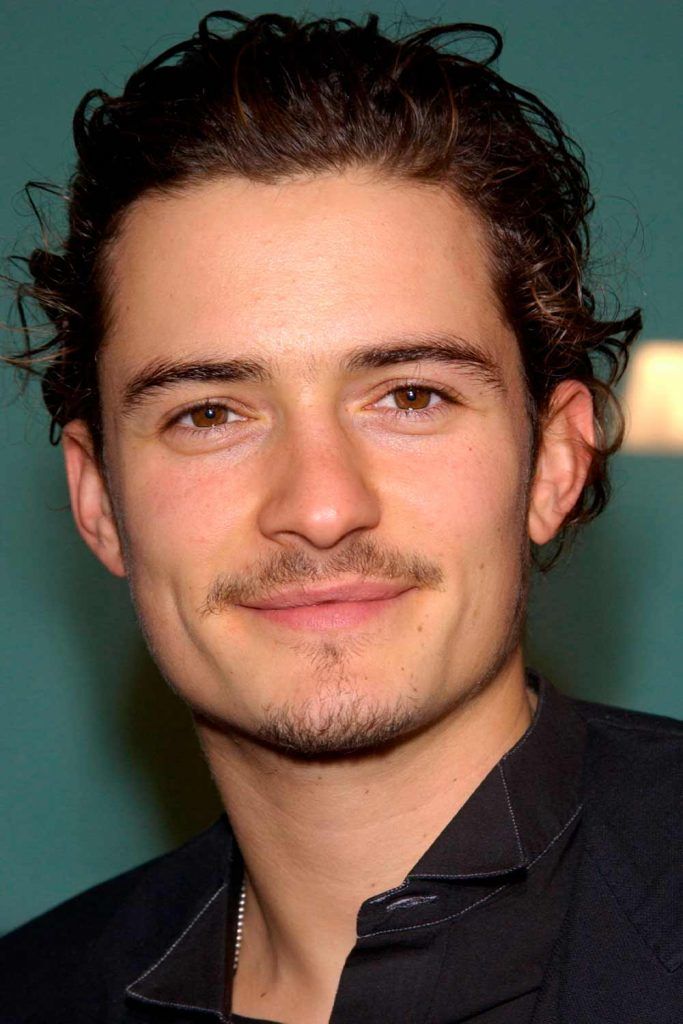 Featureflash Photo Agency/Shutterstock
Use Less Shampoo and Conditioner
In case you are not a fan of long hairstyles, there is still a way out for you. You can change your haircare routine by cutting down on the use of shampoo while increasing the amount of conditioner. In this way, your hair will gain more body and thus, a cow lick will appear less striking.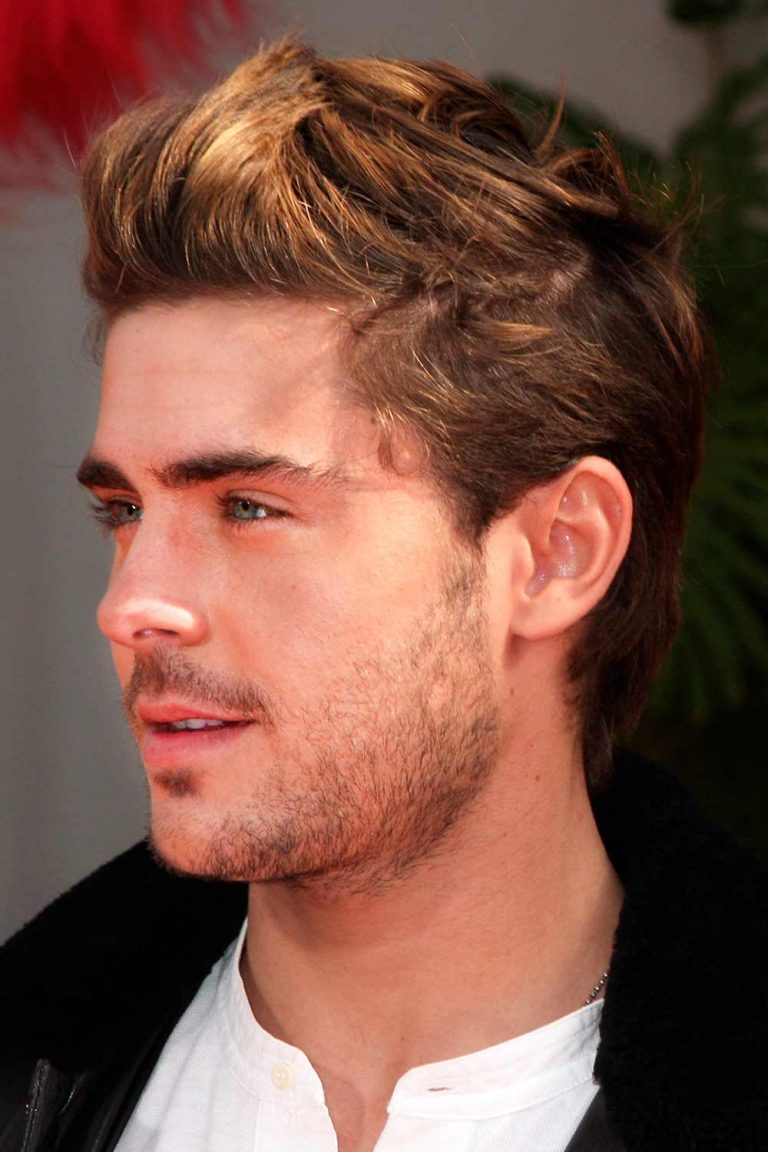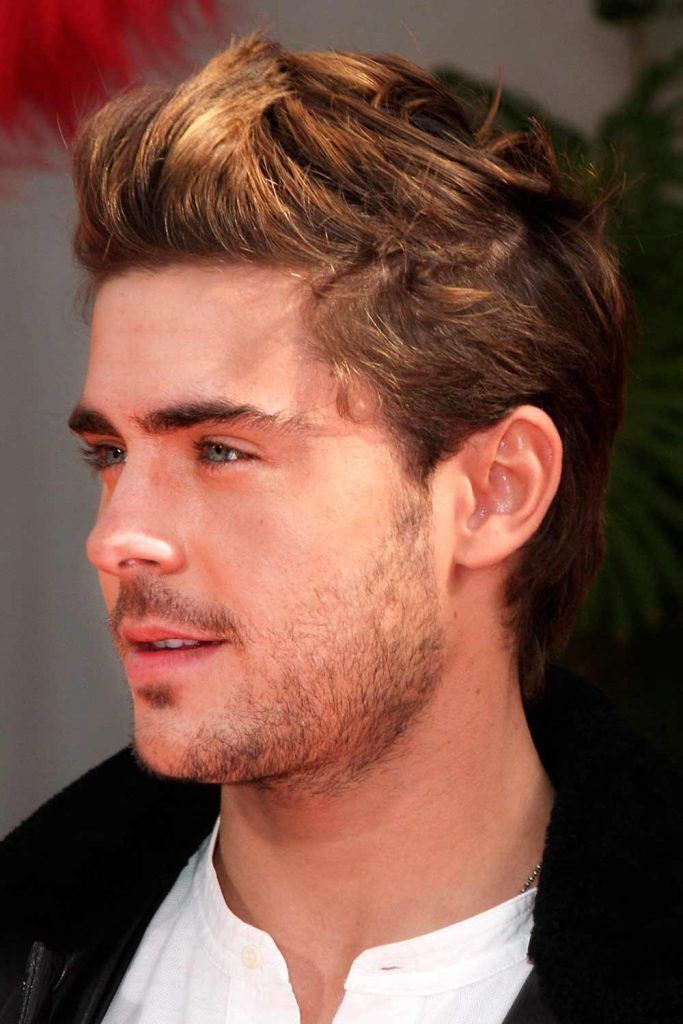 Kathy Hutchins/Shutterstock
Talk To A Professional Barber
Last but not least, it will not hurt if you consult a professional hair stylist regarding your hair calic. Once they assess the severity of the issue, if any, they will be able to recommend the most suitable haircut as well as the best hair products and styling options for your very case. So you will feel confident not only immediately after you have left the barber's chair but on a regular basis.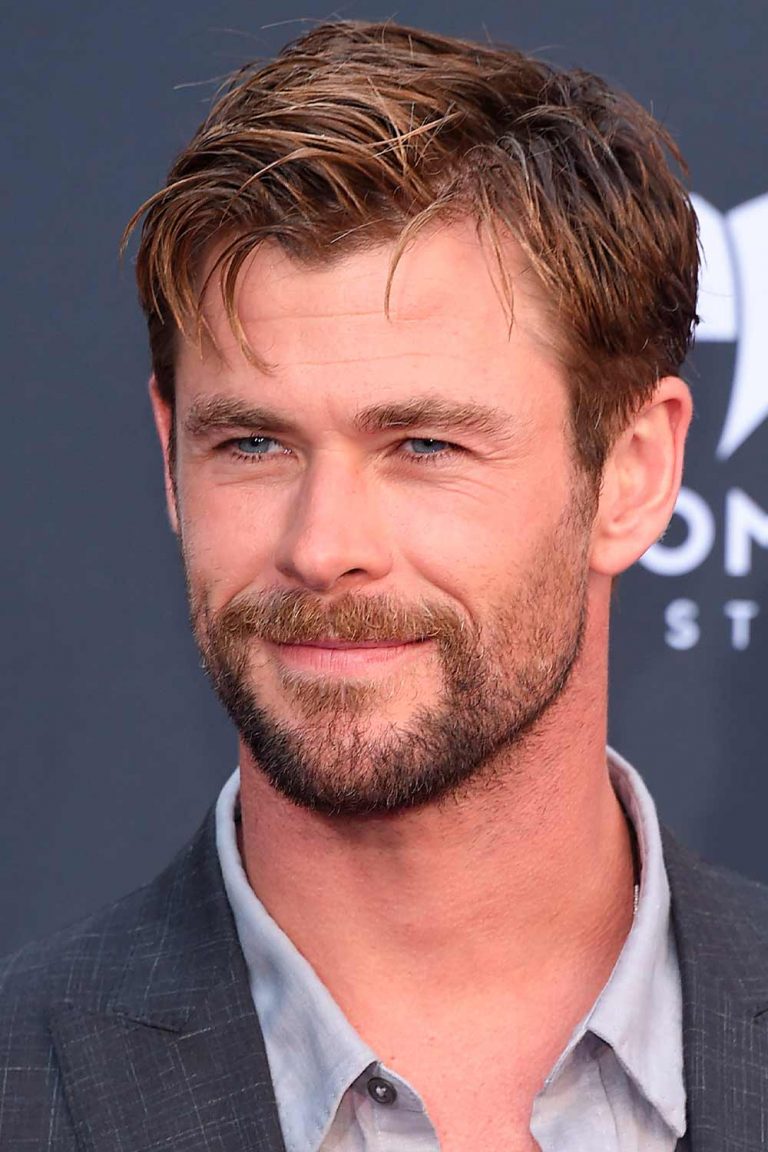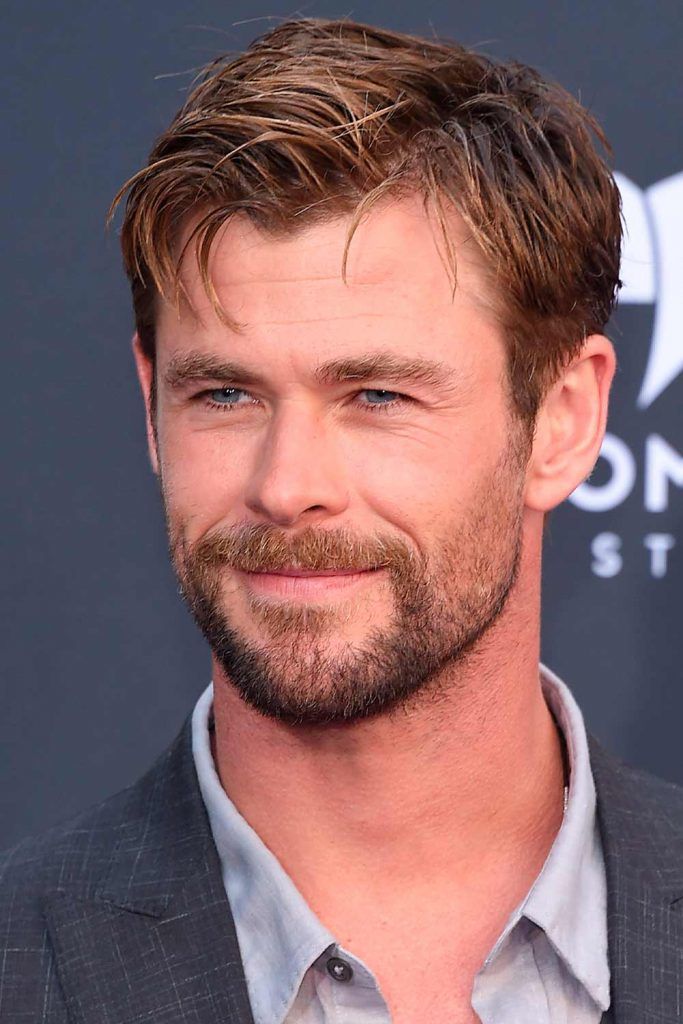 DFree/Shutterstock
A cowlick is a genetic hair feature that anyone can have. You cannot get rid of it completely, however, there are plenty of ways to make it less noticeable. Some of the most popular solutions to reduce the appearance of a cow lick are using the right hair styling product with a strong hold, employing a hair dryer, growing out your hair long and choosing a flattering hairstyle.
FAQs
What is a Cowlick?
Not sure what is a cowlick? It is a hair strand growing in the direction opposite to the remaining hair. It is usually difficult to tame, as it unrulily sticks out. This feature owes its name to the way the head of a calf looks after a cow licks hair on it. Such a comparison was made in the sixteenth century by Dr. Richard Haydocke.
Are Cowlicks Genetic?
It is indeed believed that a cow lick is a genetic trait. It appears in the areas of your head where collagen fibers differ from those with regular hair growth.
Does Everyone Have a Cowlick?
So, does everyone have a cowlick? Scientists claim that calics intrinsic to all people but to a different extent. Moreover, some people are even lucky enough to inherit two cowlicks. They can be found on your crown, fringe or hairline.
Is a Cowlick Sexy?
Cow lick hair itself is neither sexy nor nonsexy. It is up to you to make your swirl in hair look attractive. Luckily, there are many hot cowlick hairstyles that you can choose from. If you run out of ideas, you can get inspired by some of the hunkiest male celebrities who have calic hair, such as Chris Hemsworth, Zac Efron, Tom Hardy and Leonardo DiCaprio.
REFERENCES: