The new Thor Ragnarok haircut has made quite a lot of stir. Longish golden curls are now switched to a short stylish cut. Although it may seem not as unique as the previous one, it is obviously much easier to pull off. Thus, if you have always wanted to channel Thor's hairstyle, now it is possible to accomplish in regular life. To help you get the idea of what to ask your barber for and how to style it, we prepared this essential guide.
What Is Chris Hemsworth Thor Ragnarok Haircut Called?
So, what is Chris Hemsworth haircut called? The updated Thor Ragnarok haircut name is basically a textured crop. As you should probably know, a crop haircut is extremely versatile. Thus, there is a myriad of ways to style it. The updated version of Chris Hemsworth cut features shortly trimmed sides that end quite low. The hair on the top of the head, in its turn, is disheveled so that it would give a casual and relaxed impression. Guys who have very straight locks should ask the barber for a cut with layering for added texture. No matter how you are going to style your hair, the right cut and color are the key to success.
Not sure what color is Chris Hemsworth's hair? The actor has naturally blonde locks. However, he likes to add multidimensional highlights and lowlights to them for added definition and movement.
View this post on Instagram
How Long Is Thor's Beard?
Should the new Chris Hemsworth haircut resonate with you, then the Thor beard styles will not leave you indifferent as well. Good news is if you want to pull it off, it will not take you much time or effort. Yet, to succeed, you should plan everything right. The first question you want to get an answer to is "How long is Thor's beard?" The Chris Hemsworth beard does not have any bald patches, so it is from five to seven days of growth. As for the style, it is quite basic as well. He sports a classic short beard. To get it, you need to trim the sides of your facial hair with the guard size between 3 and 3.5. To create a gradual transition, take the guard size 4 and trim the hair on the jaw and chin.
View this post on Instagram
How To Tell The Barber What Haircut I Want?
So that your hairstylist would give you the right Chris Hemsworth Thor Ragnarok haircut, you need to tell them to trim your sides and back with the guard size between 3 and 4. Yet, they should make it quite low. Chris Hemsworth hair on the top of his head is left quite long, between 1.5" and 2". Also, do not forget about the textured cut if you really want to get the right Thor hair style. Chris Hemsworth long hair in the front is styled so that it creates a flick, so mind that too.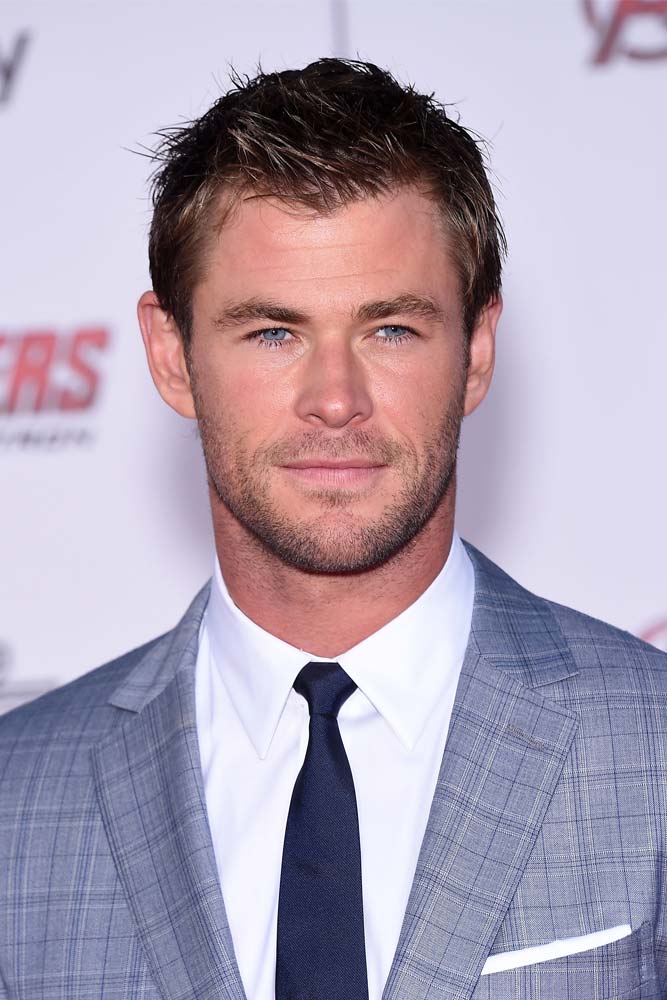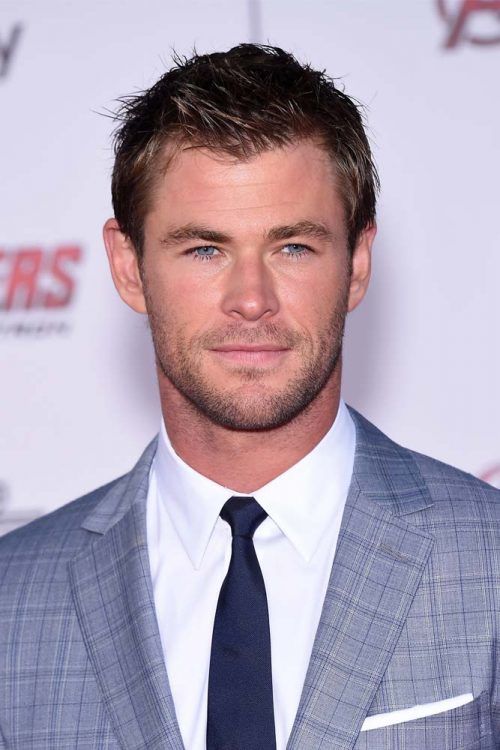 Source: DFree/Shutterstock
How Do I Get The Updated Chris Hemsworth Hairstyle In Everyday Life?
The new Chris Hemsworth short hair cut is pretty easy to style. You just need to stock up on a texturing product, such as a sea salt spray, and something that will give your locks a matte finish and a strong hold, like a matte clay. Also, you will need to employ a blow dryer, as it is much easier to get a textured hairstyle with its help.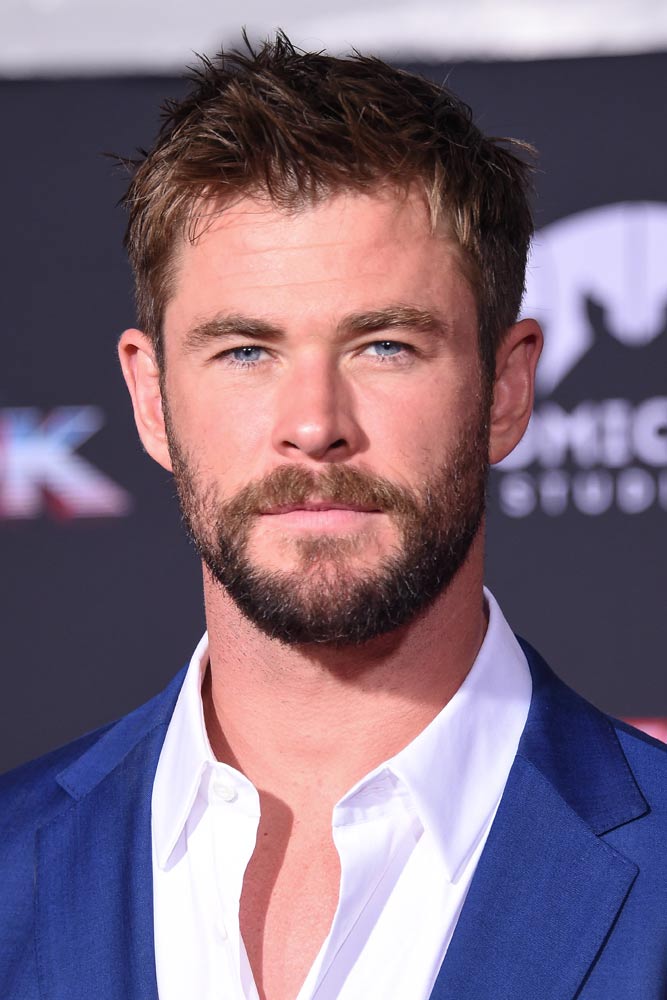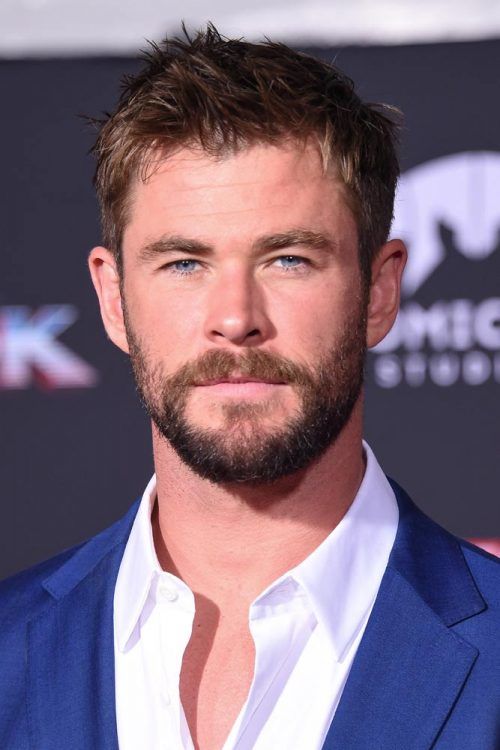 Source: DFree/Shutterstock
How Can I Adopt Chris Hemsworth Iconic Hair Looks?
Undoubtedly, Thor Ragnarok hair always looks its absolute best both short and long. However, not all Chris Hemsworth hairstyles were as remarkable as the Thor short hair style in the brand-new movie. Yet, all of them were trendy and unique in their own way. So, let's dig into the evolution of the best Chris Hemsworth haircut looks, from windswept surfer's bangs to a basic buzz cut.
Side Swept Medium Hair
Although the Chris Hemsworth Ragnarok hairstyle is short, the actor often chooses a mid length cut swept to the side.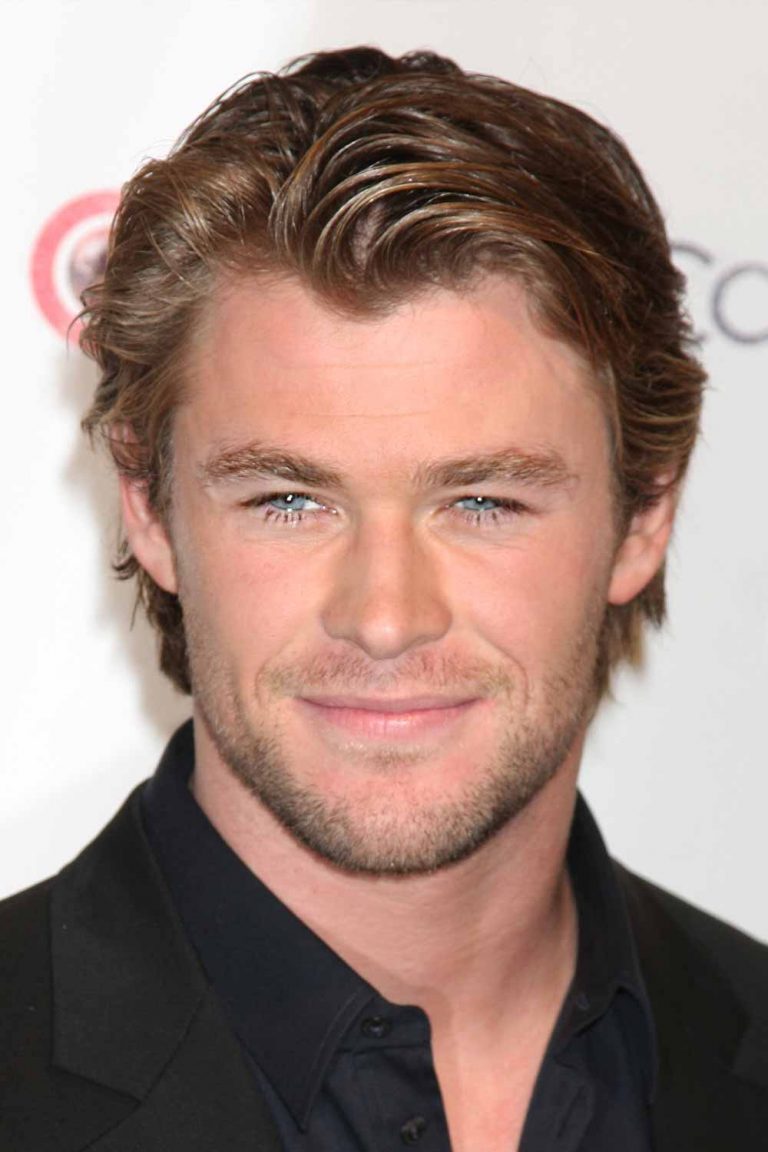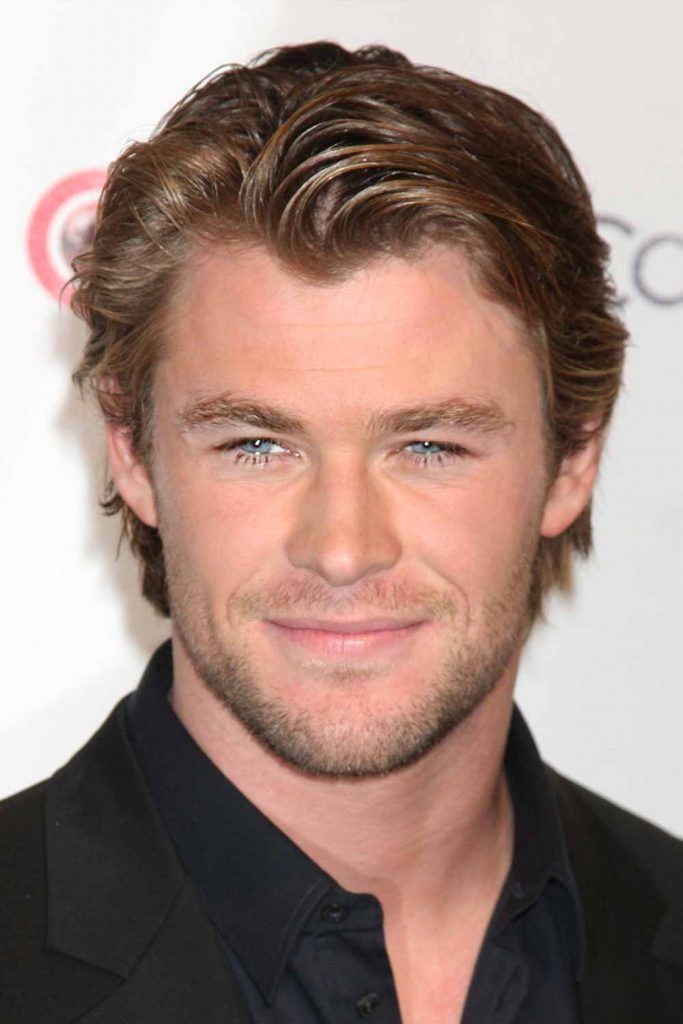 Kathy Hutchins/Shutterstock
Chris Hemsworth Curtains Haircut
Curtains look unbelievably good on the actor, as they give a Thor's haircut a stylish twist.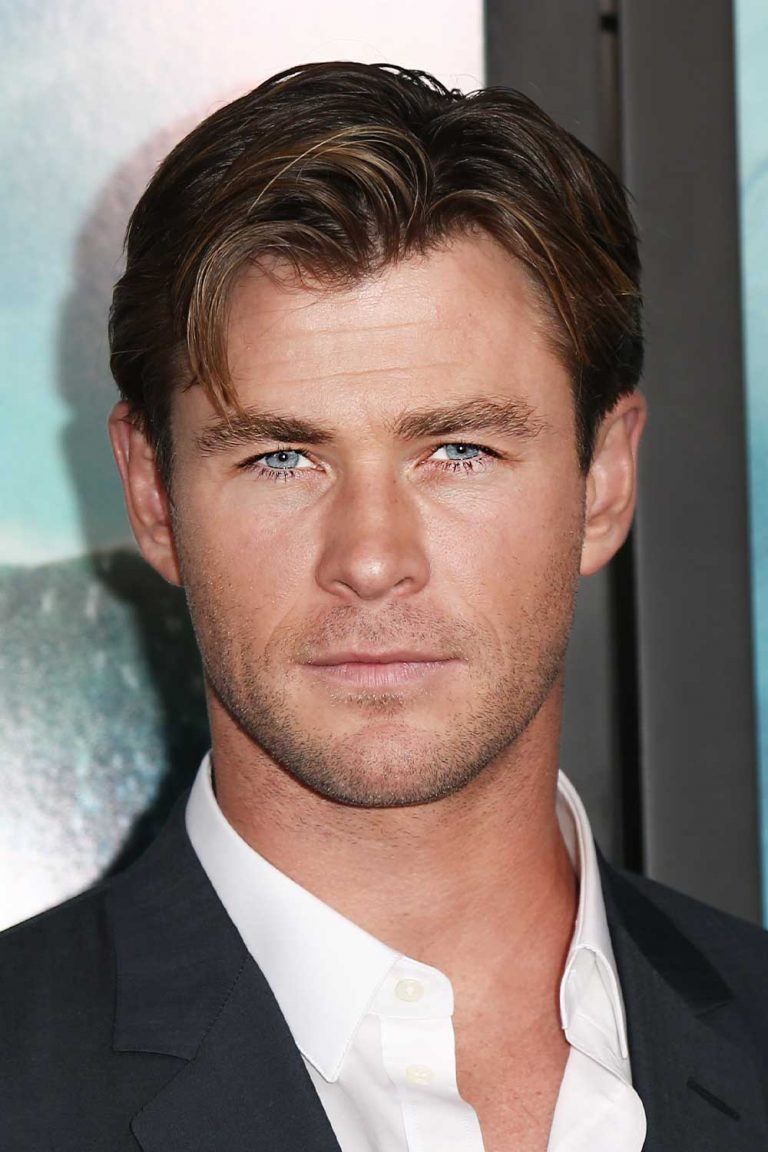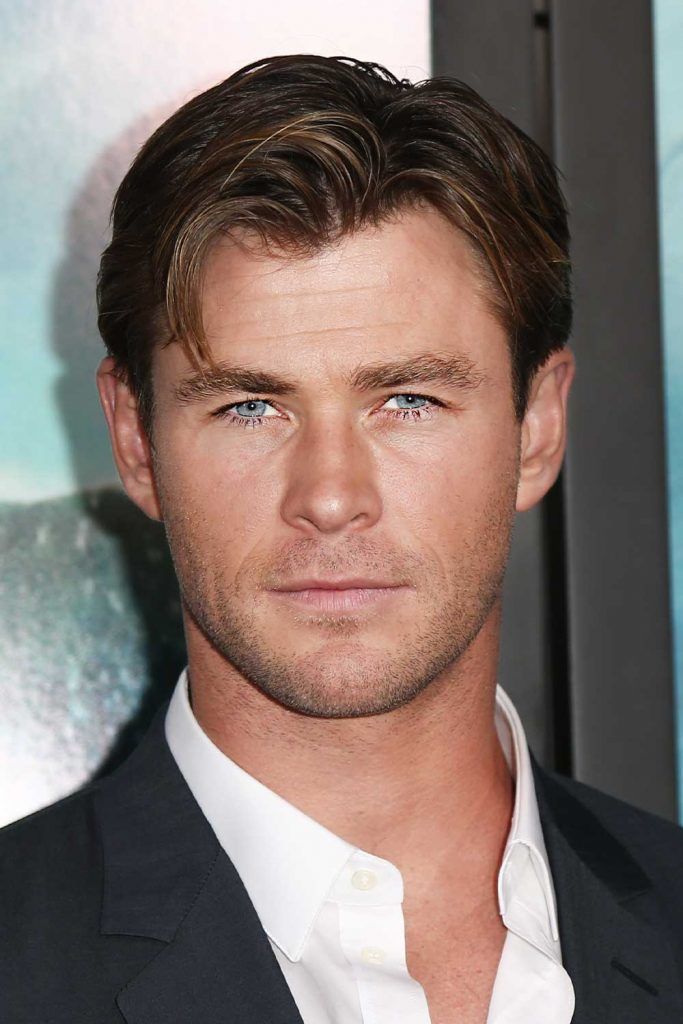 Debby Wong/Shutterstock
Chris Hemstworth Man Bun
The Chris Hemsworth man bun is an iconic hair look that a lot of men try to recreate.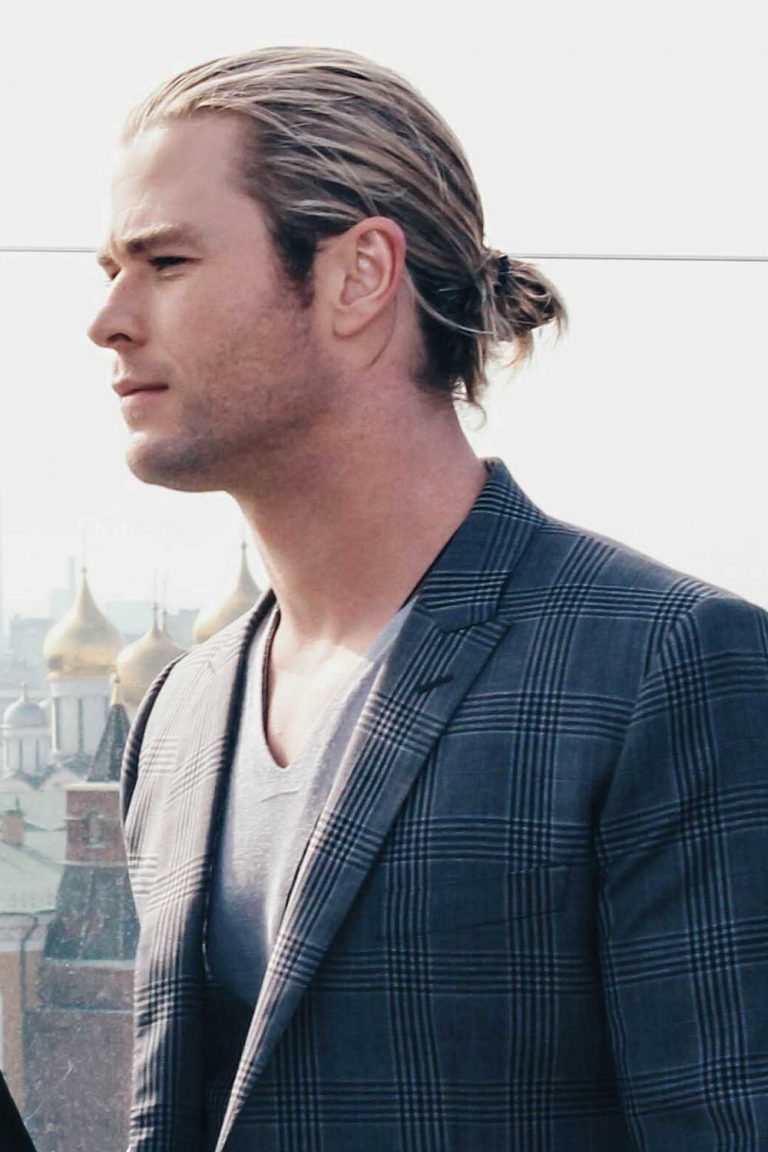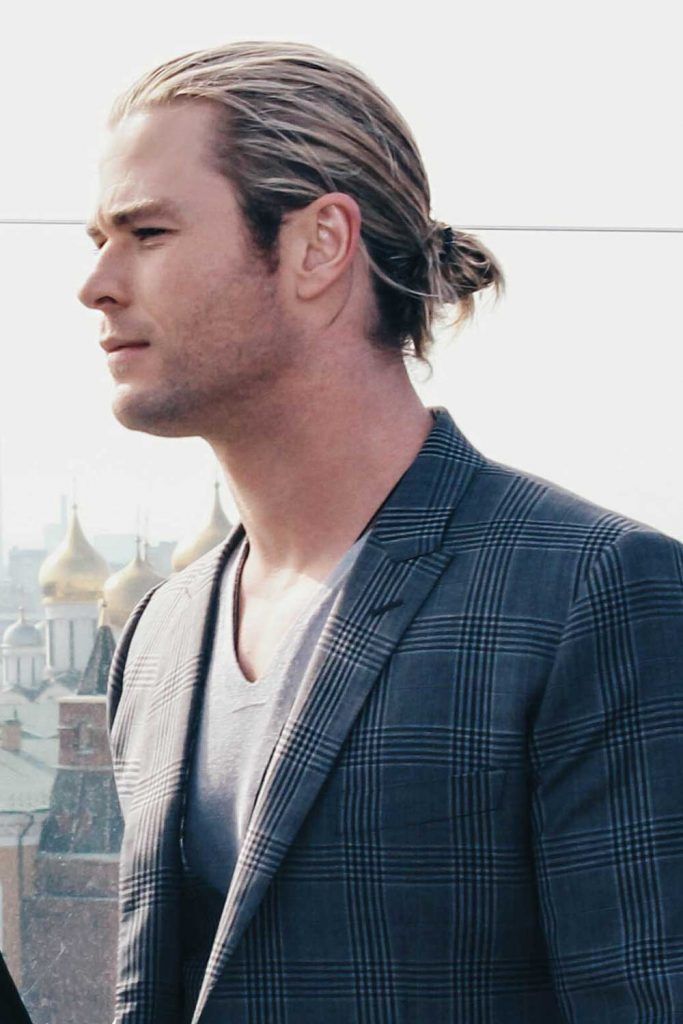 Naumova Ekaterina/Shutterstock
Short Hair Thor
With short hair Thor undeniably looks more masculine and bold.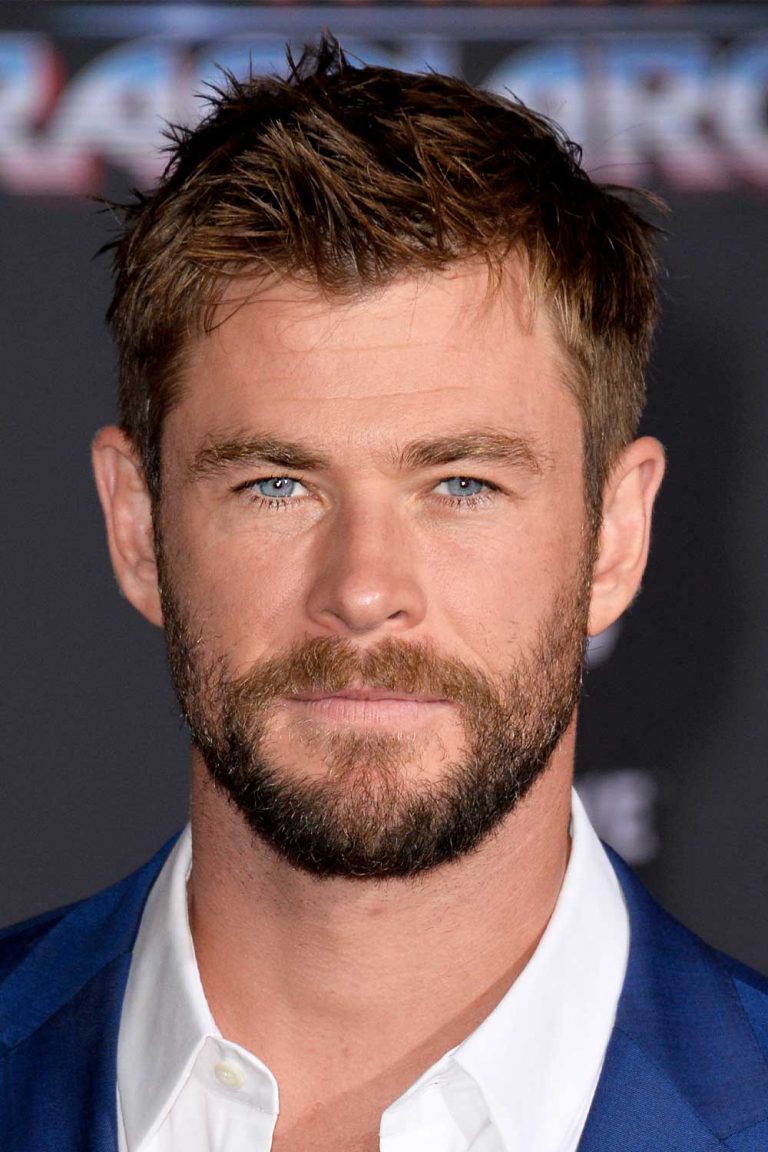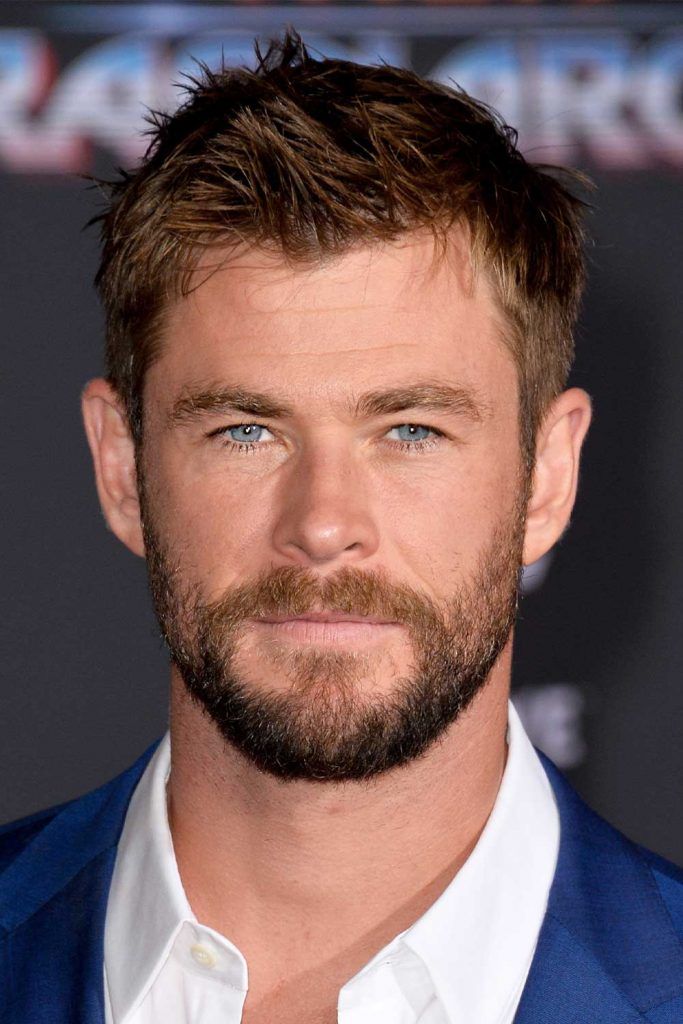 Featureflash Photo Agency /Shutterstock
Short Sides Long Top
Of course, for Chris Hemsworth Thor haircut is not a signature look. The actor also prefers a popular short sides long top style.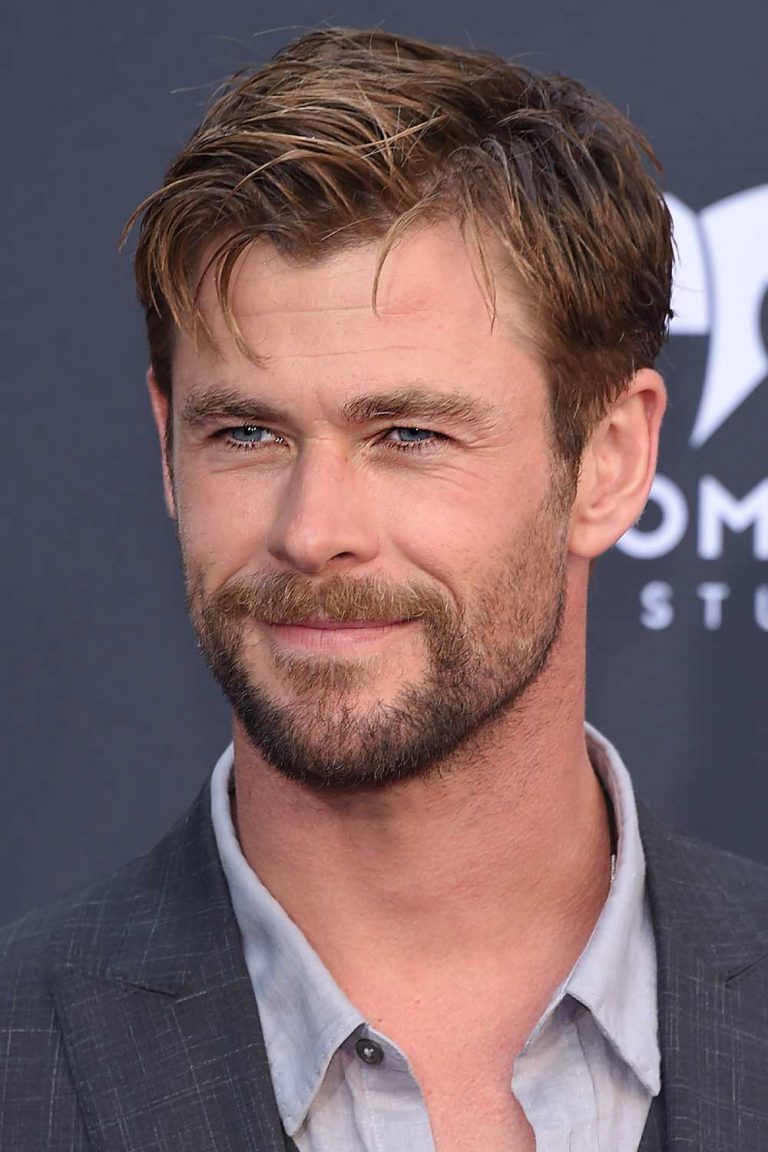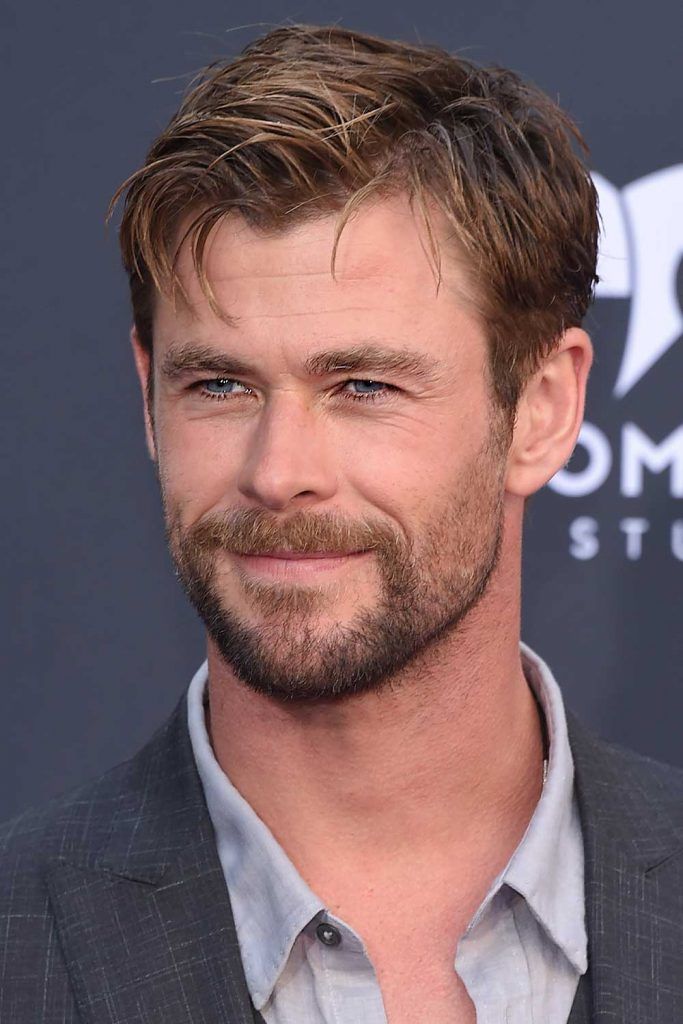 DFree/Shutterstock
Thor Long Hair
Although there is no specific Thor Ragnarok haircut name, you can simply refer to it as Thor long hair.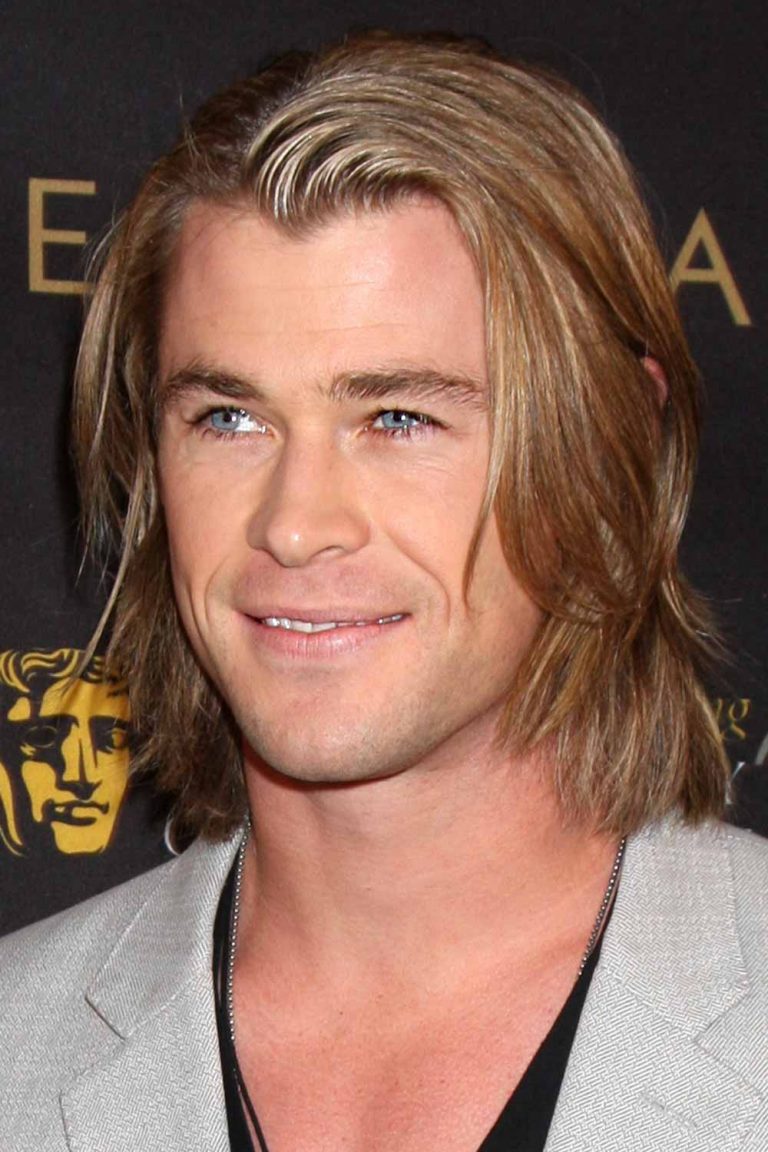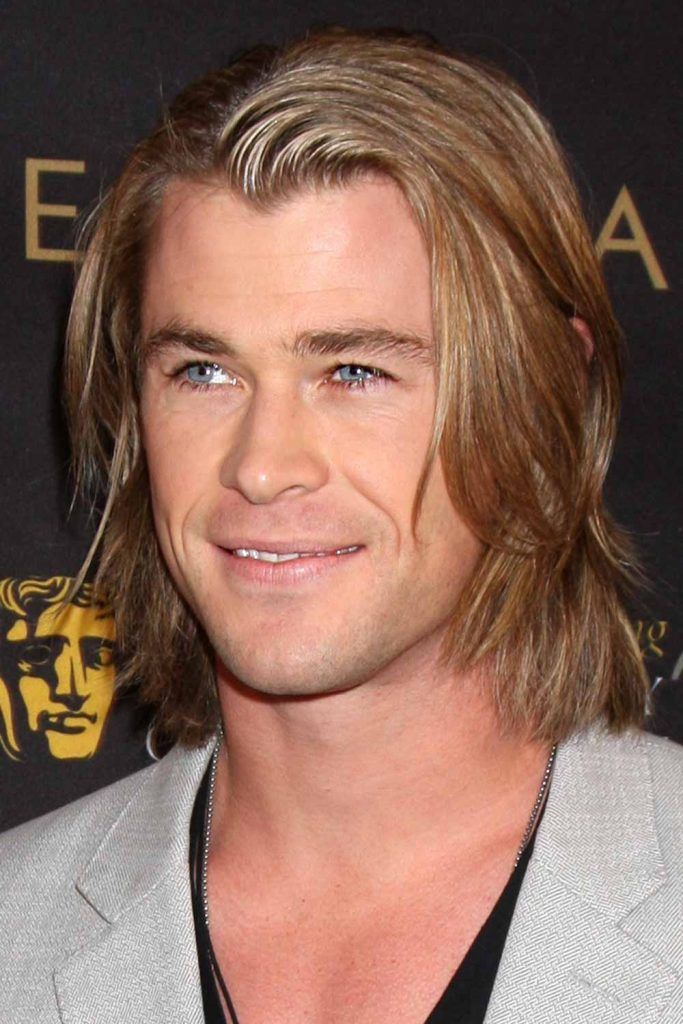 Joe Seer/Shutterstock
Messy Undercut Thor's Hair
Here is a sharp and edgy take on Thors haircut. A messy undercut top comes outdaring and ruffian.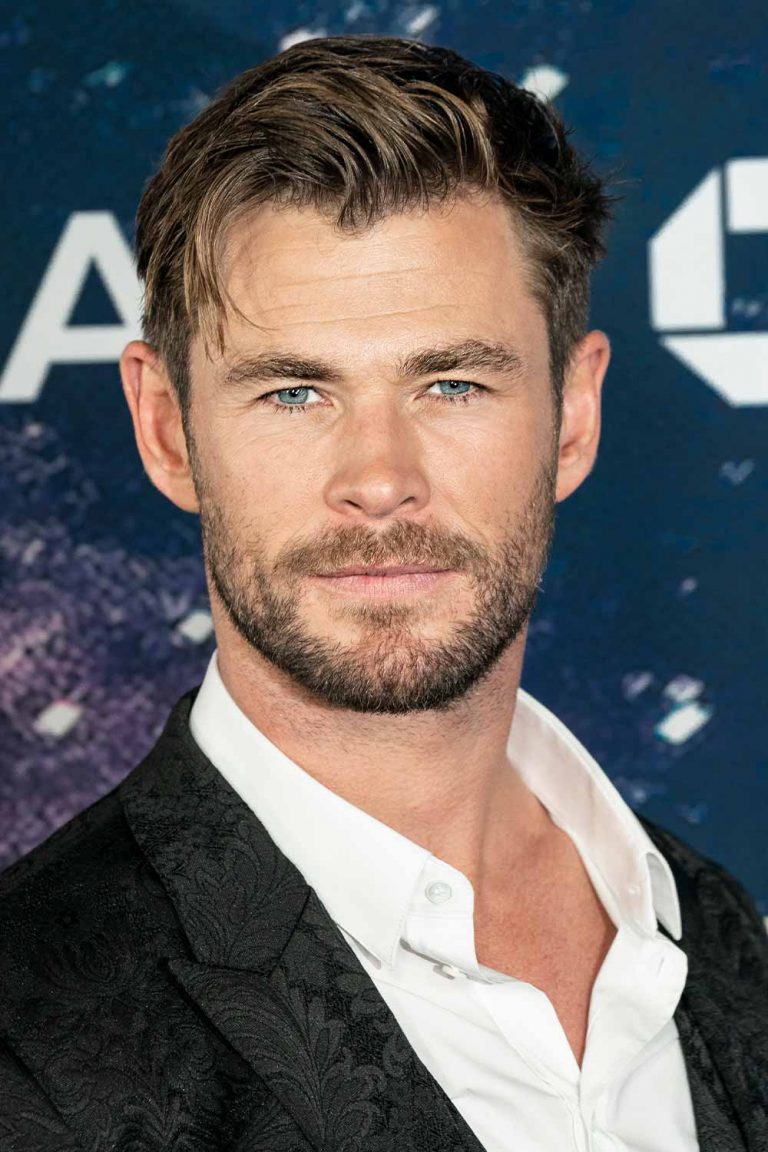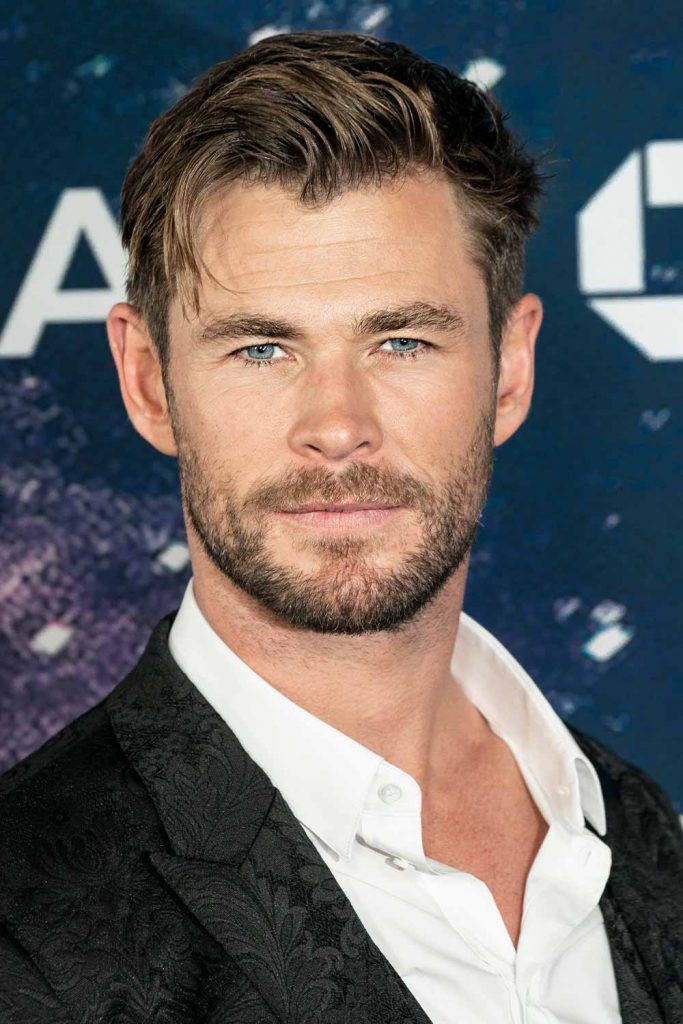 lev radin/Shutterstock
Side Part Chris Hemsworth Haircut
Almost all Thor haircuts can be adjusted to suit professional ambiance and look appropriate on the Red Carpet and this side-parted style is no exception.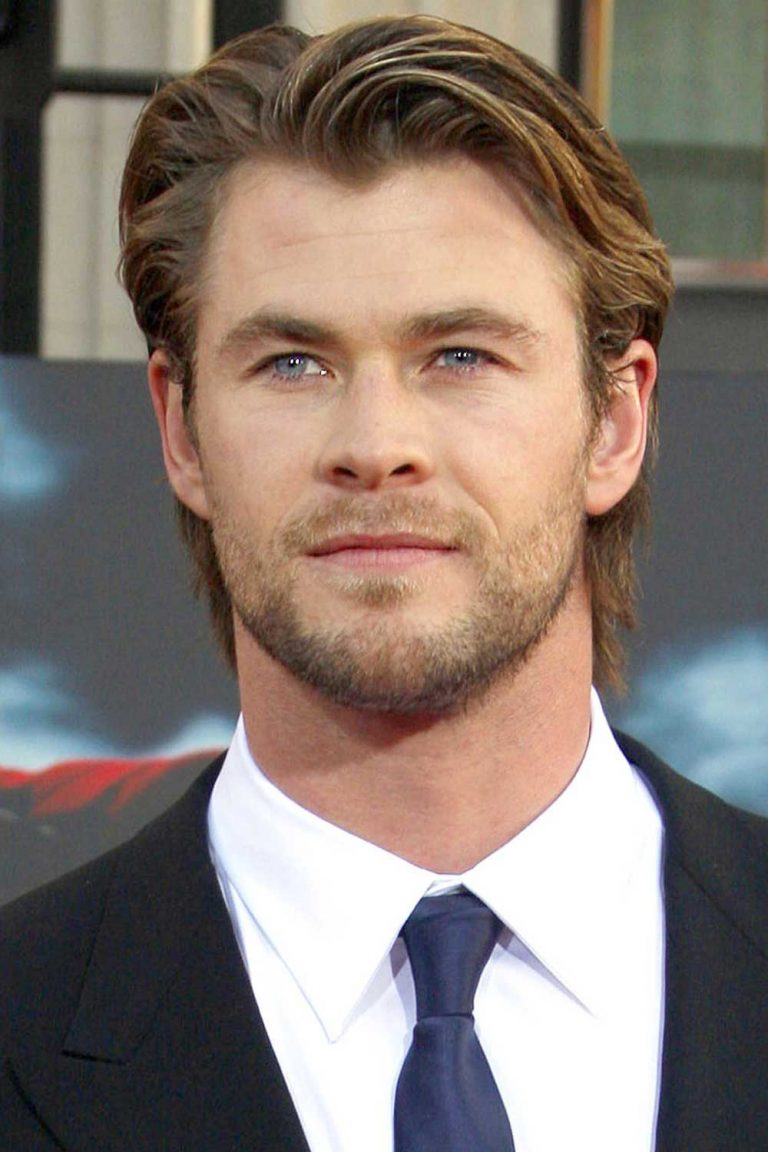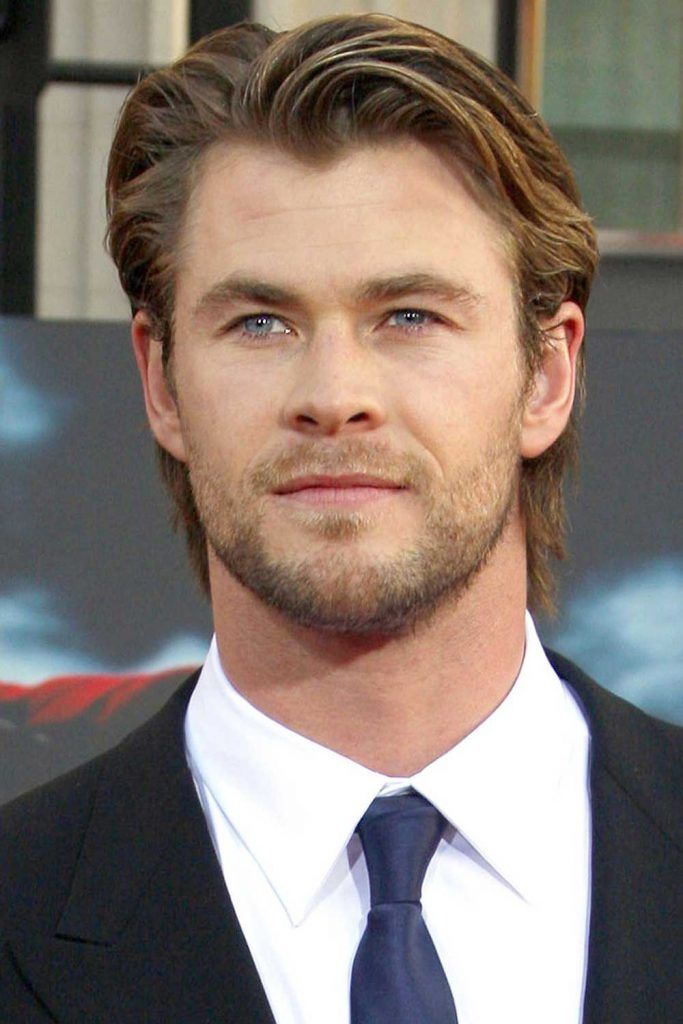 Tinseltown/Shutterstock
Ivy League Thor's Haircut
The Thor haircut can give quite a formal vibe, like this Ivy League style.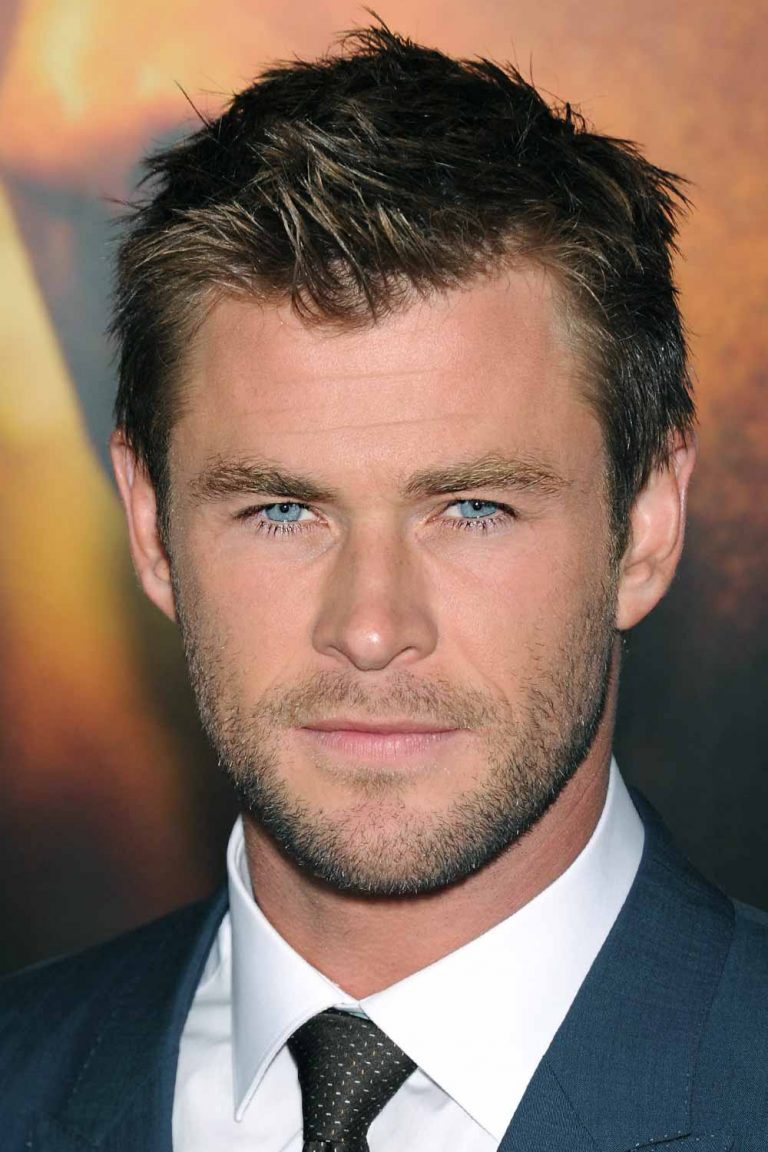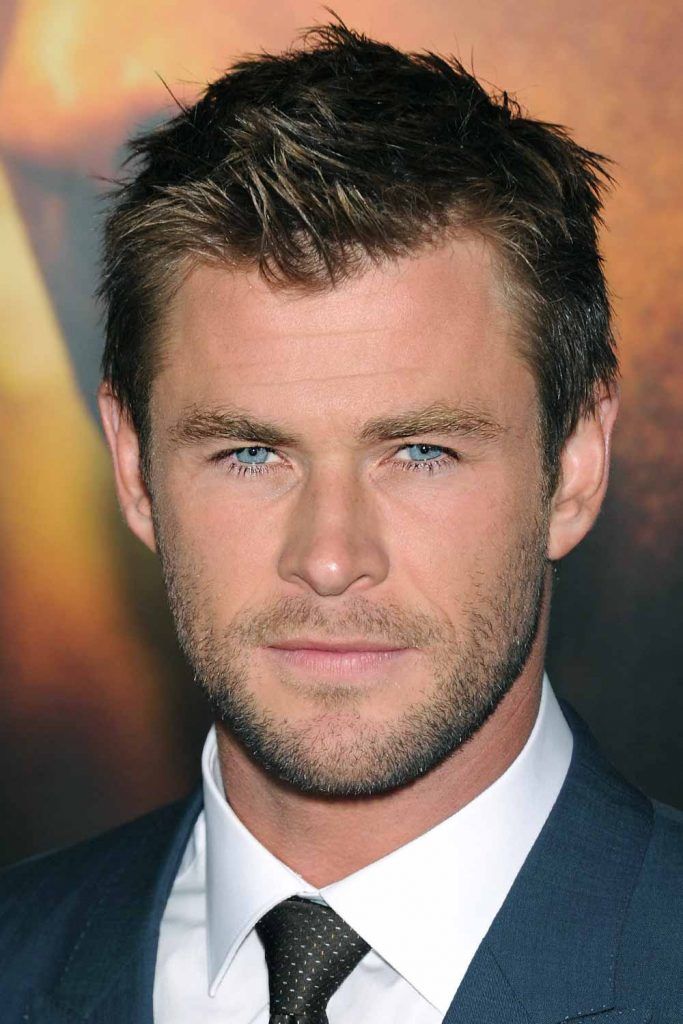 DFree/Shutterstock
Chris Hemsworth Mustache And Beard
The Thor Ragnarok beard is something that never goes unnoticed as well as his mustache.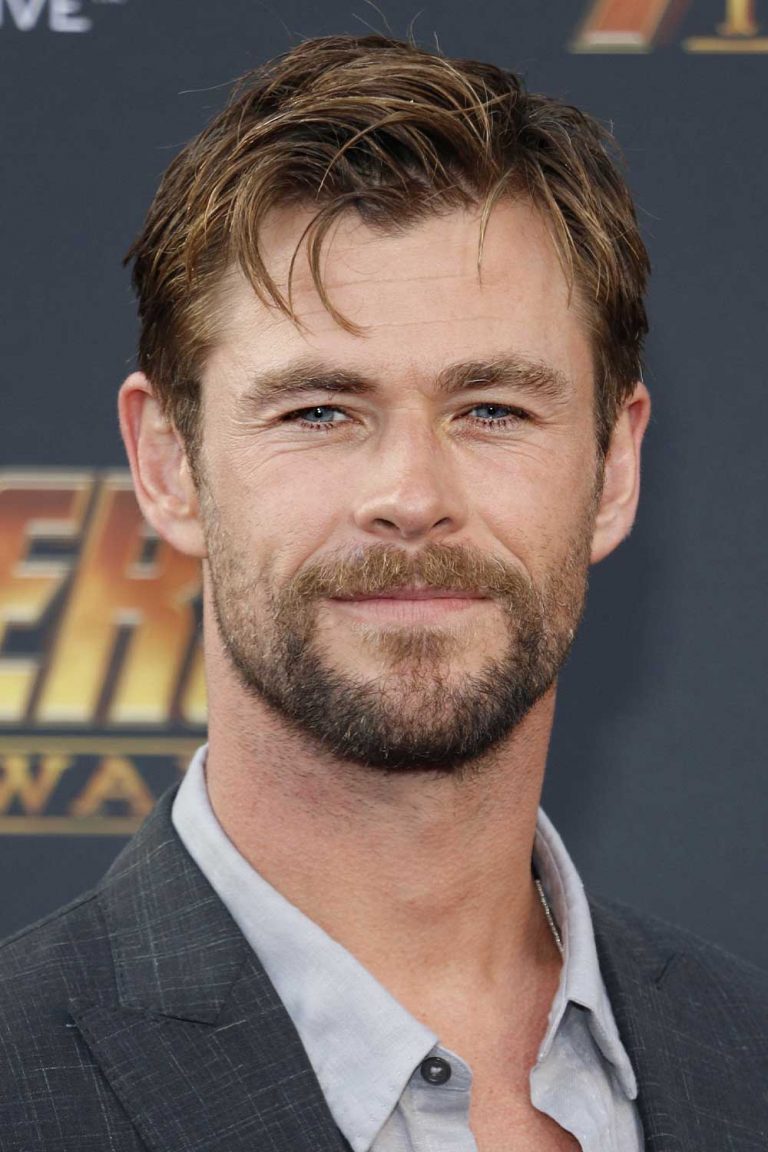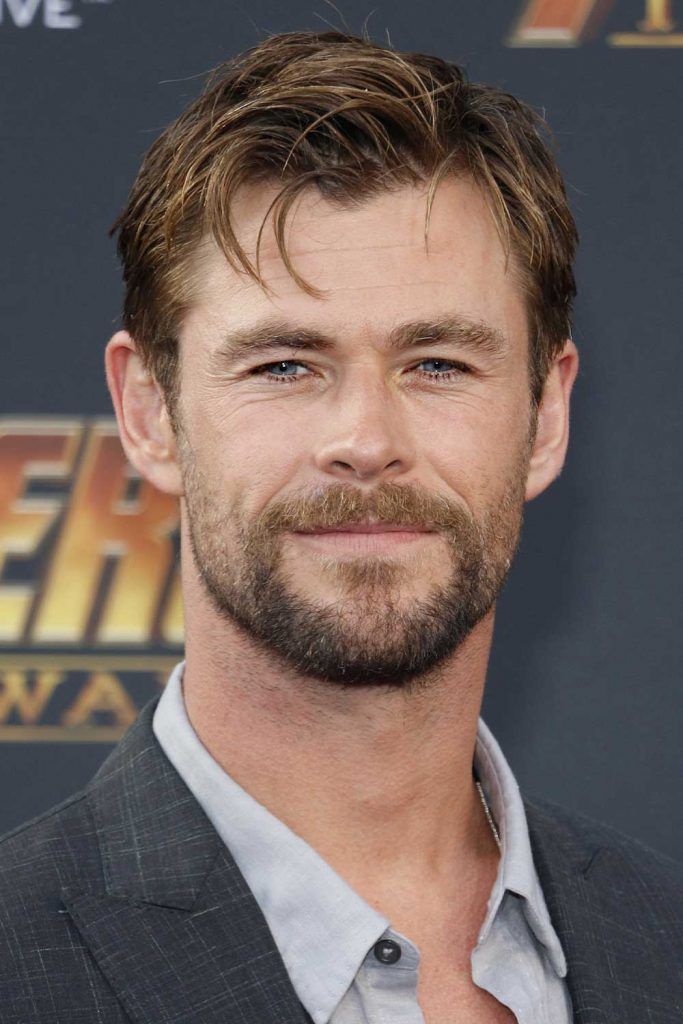 Tinseltown/Shutterstock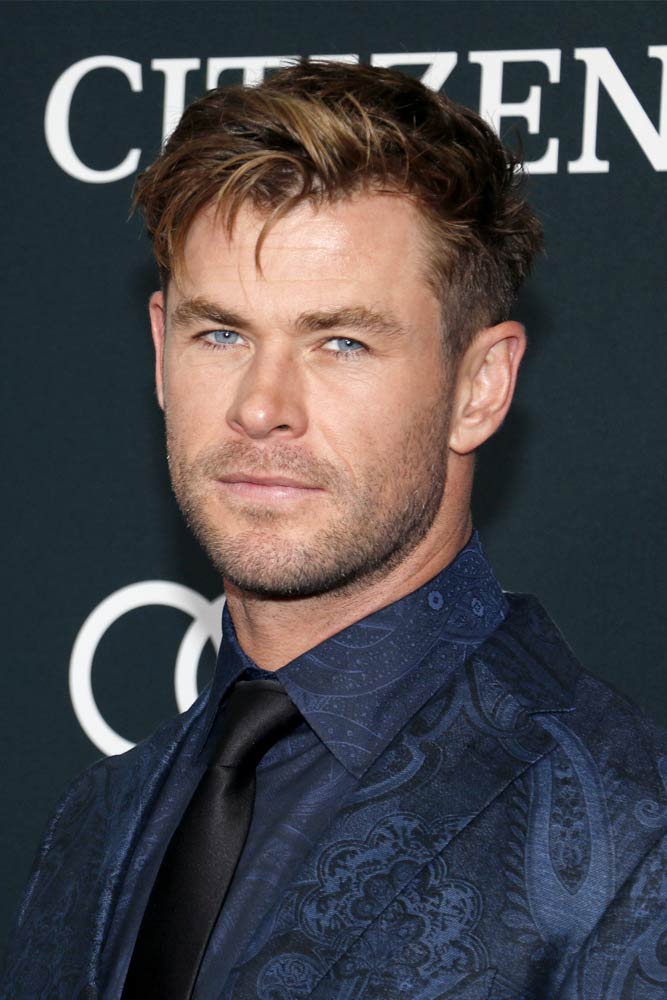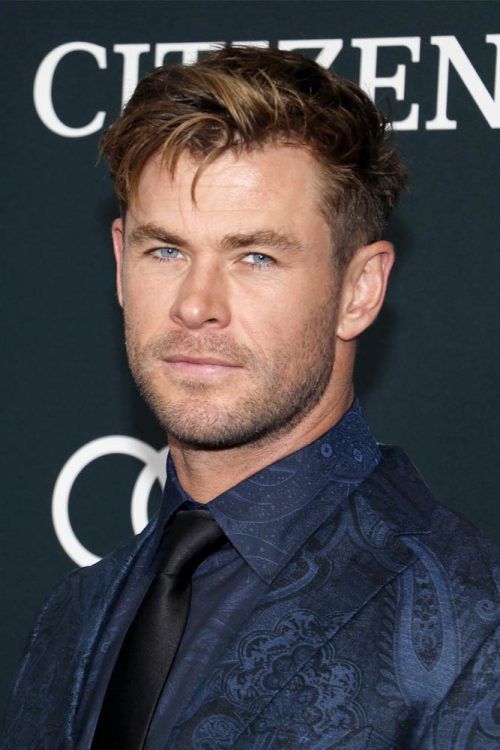 Source: Tinseltown/Shutterstock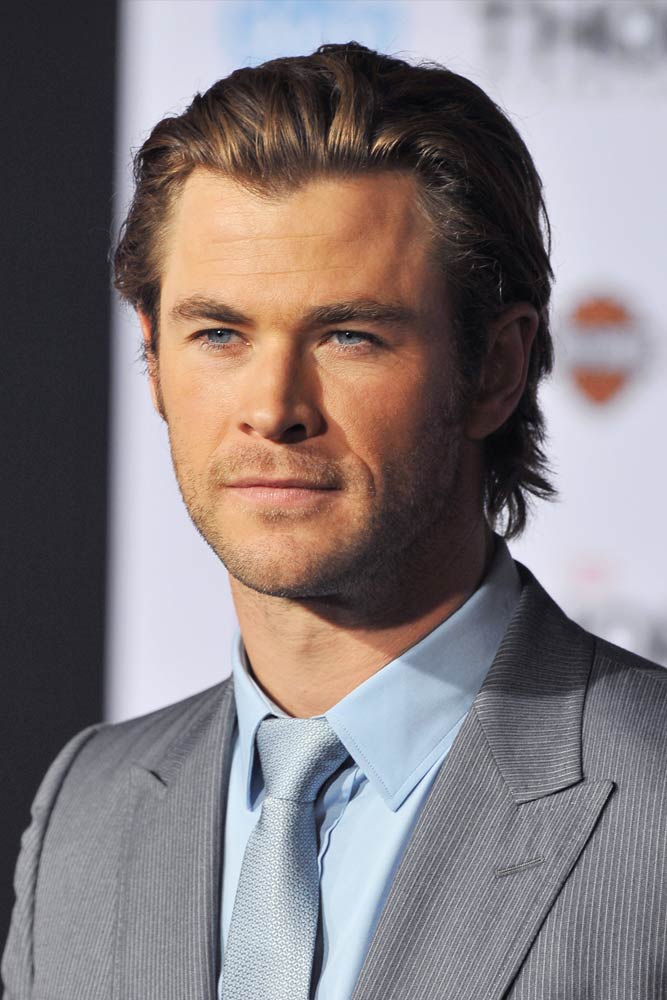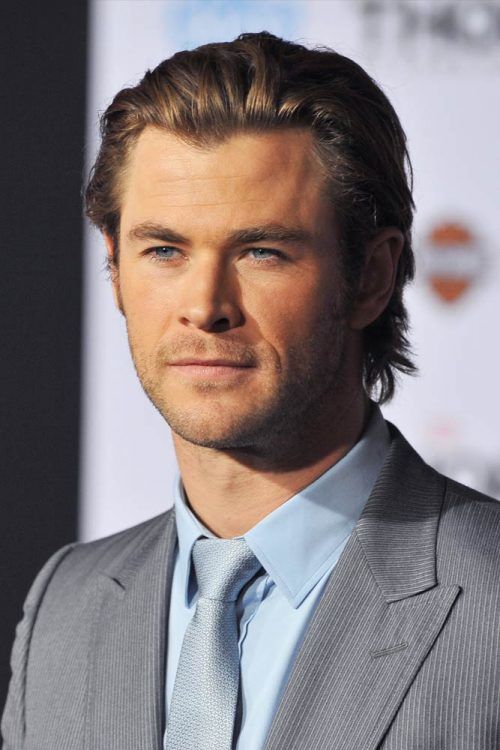 Source: Featureflash Photo Agency/Shutterstock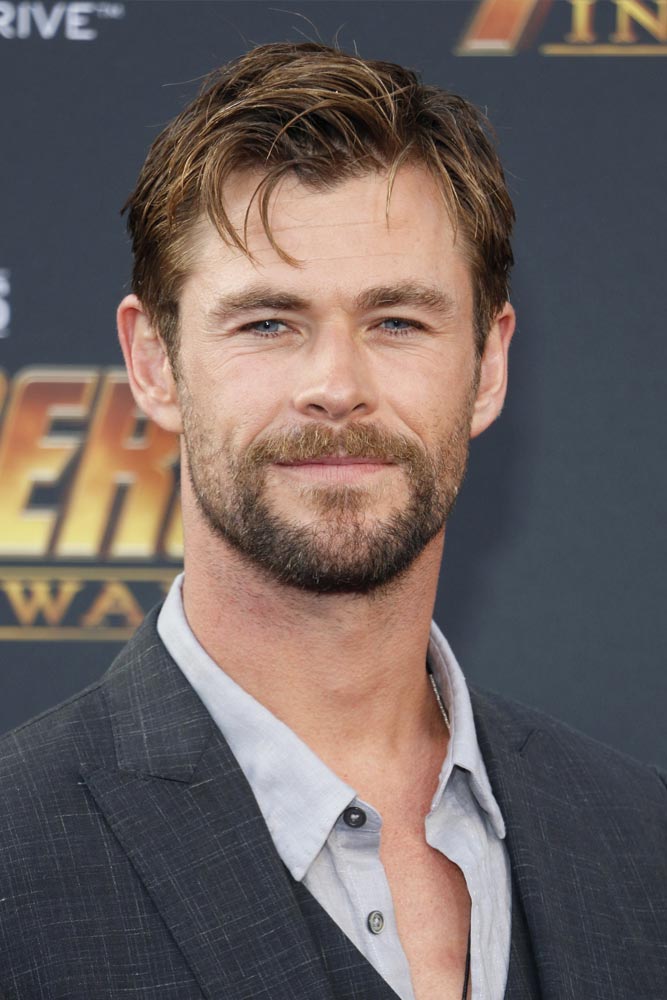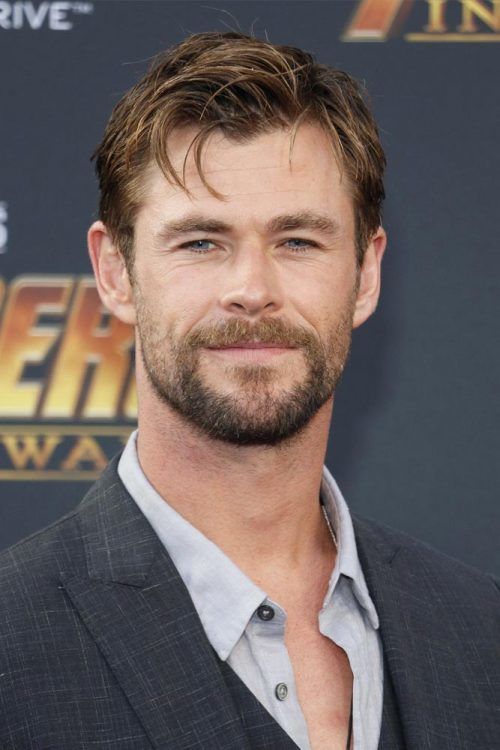 Source:Tinseltown/Shutterstock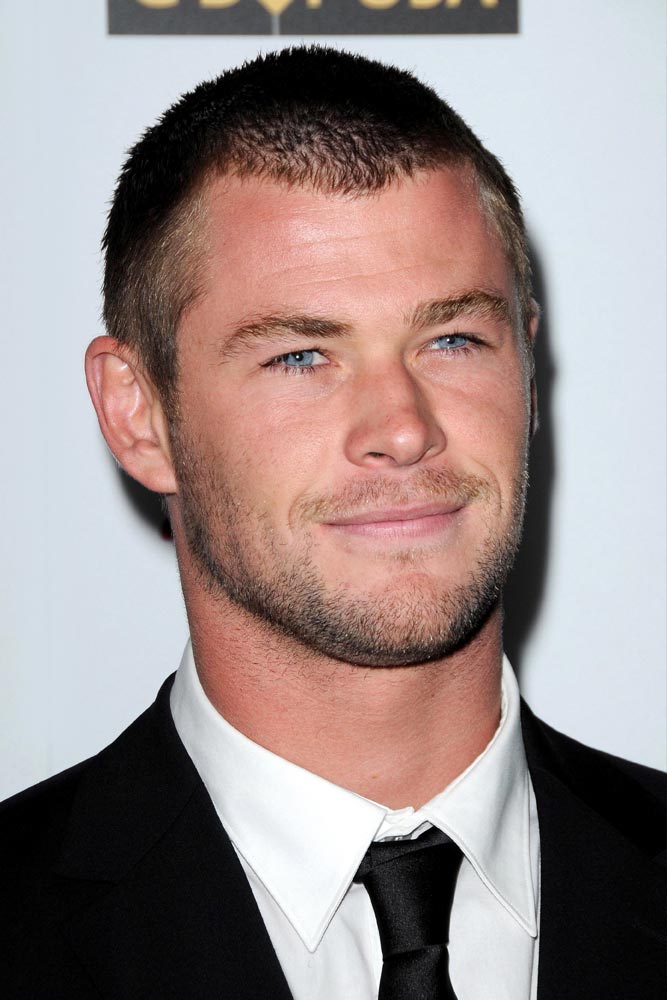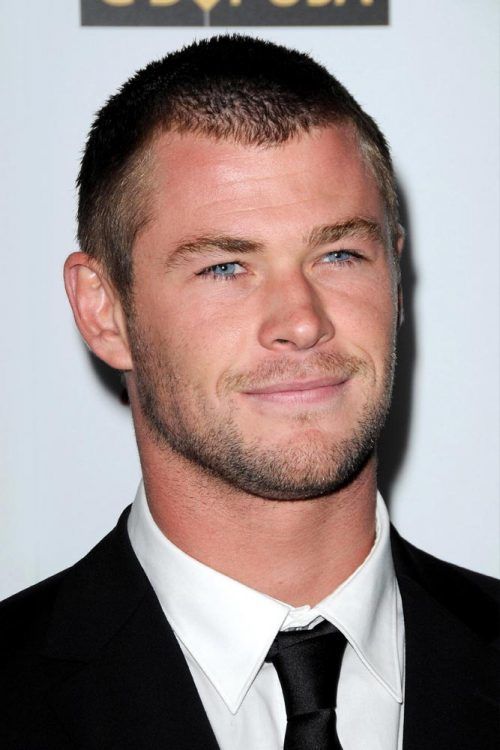 Source: s_bukley/Shutterstock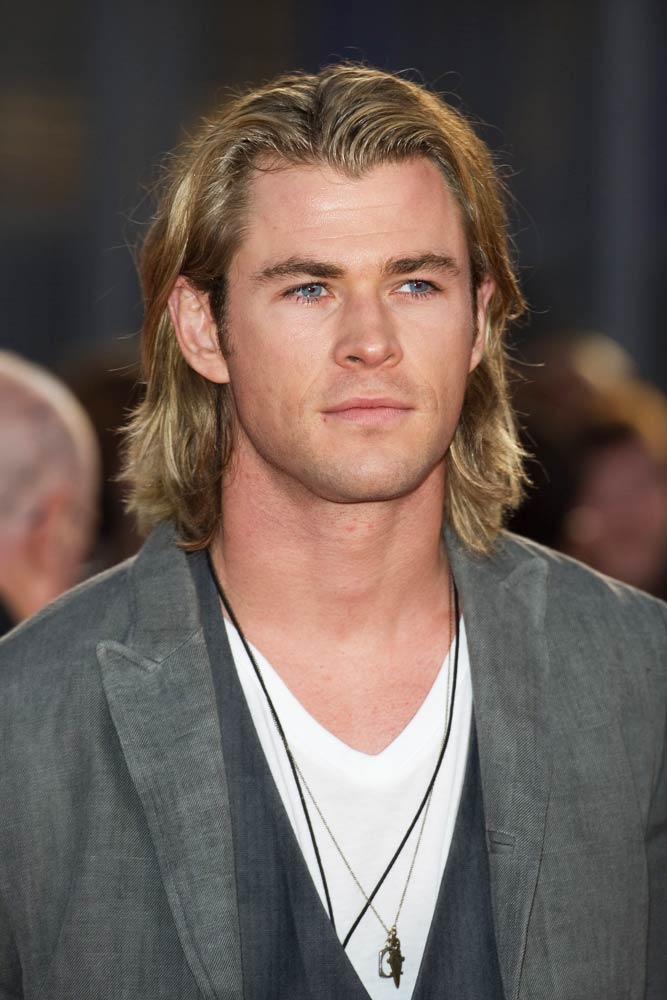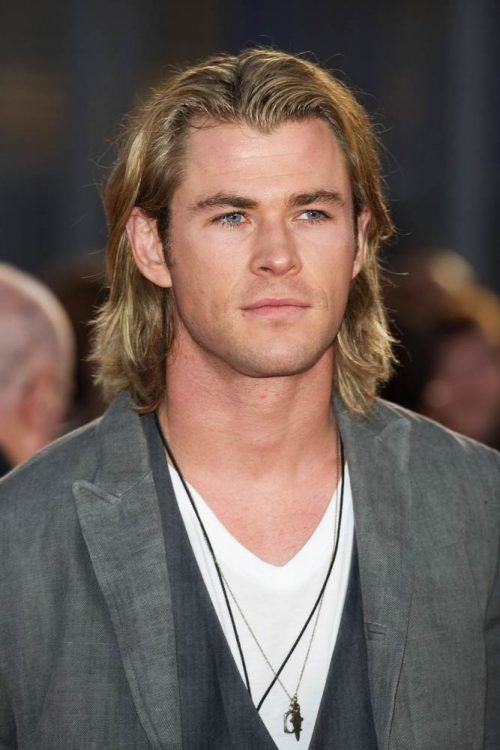 Source: Featureflash Photo Agency/Shutterstock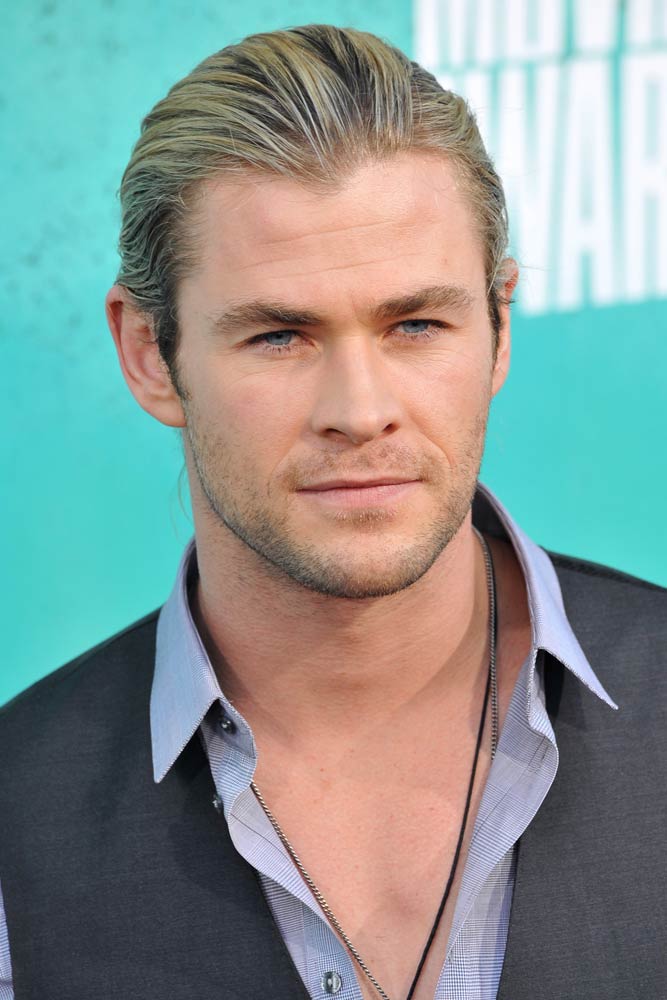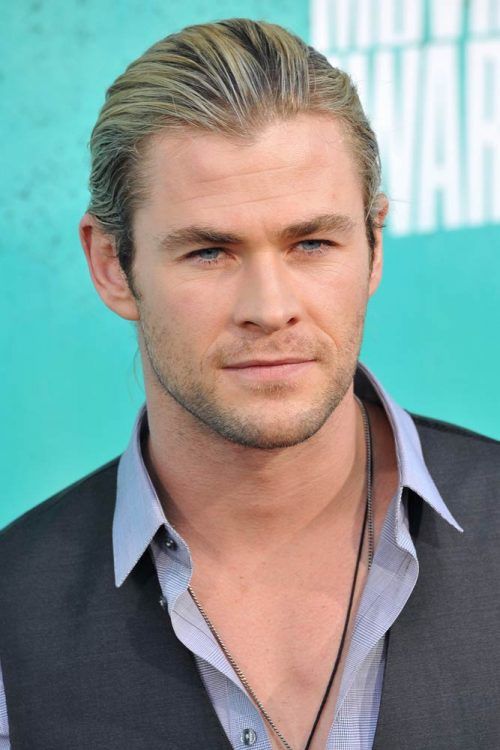 Source: Featureflash Photo Agency/Shutterstock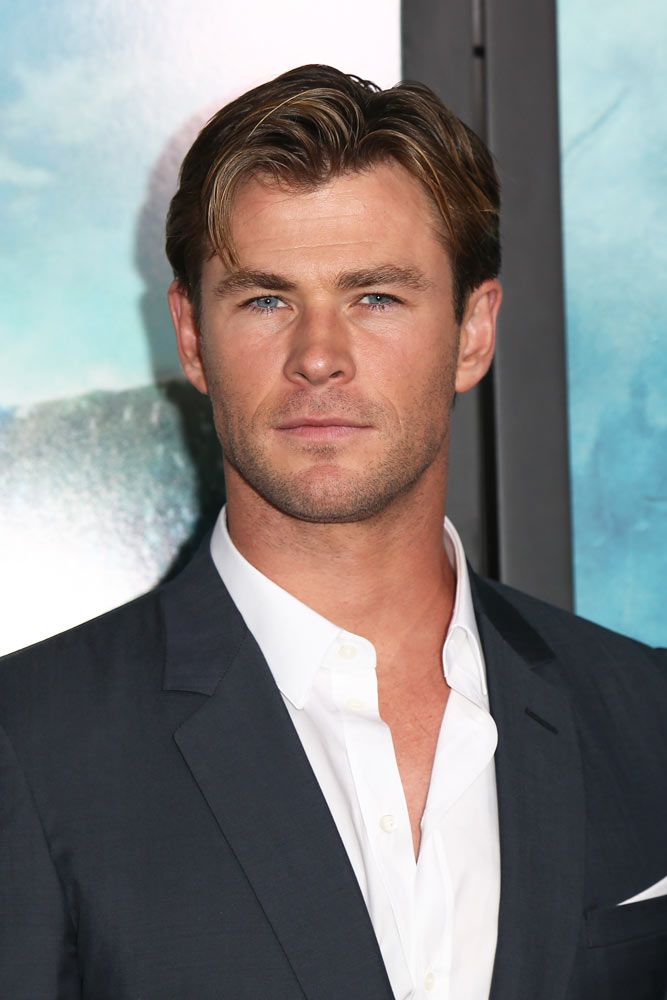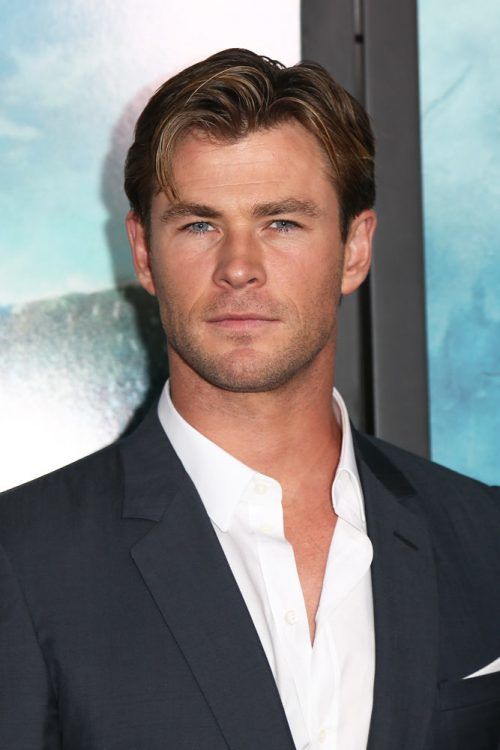 Source: Debby Wong/Shutterstock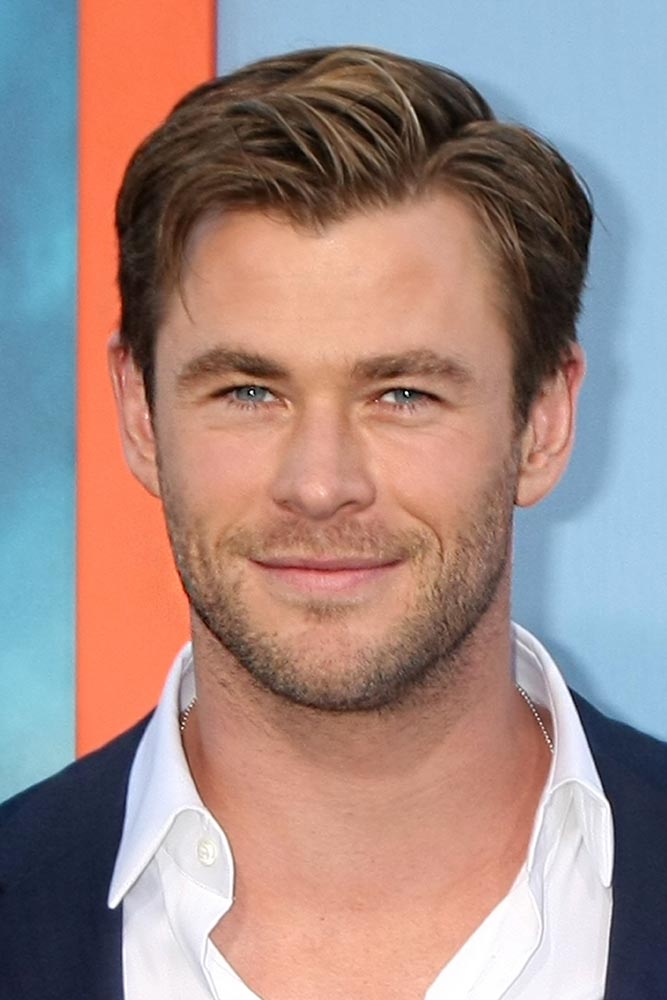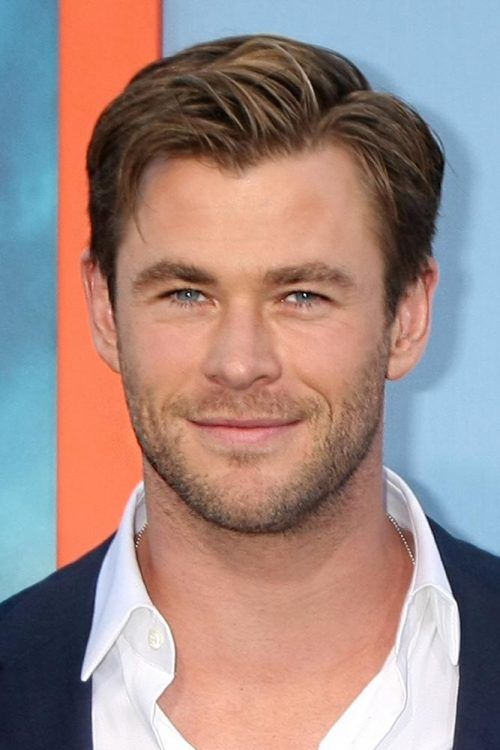 Source: Kathy Hutchins/Shutterstock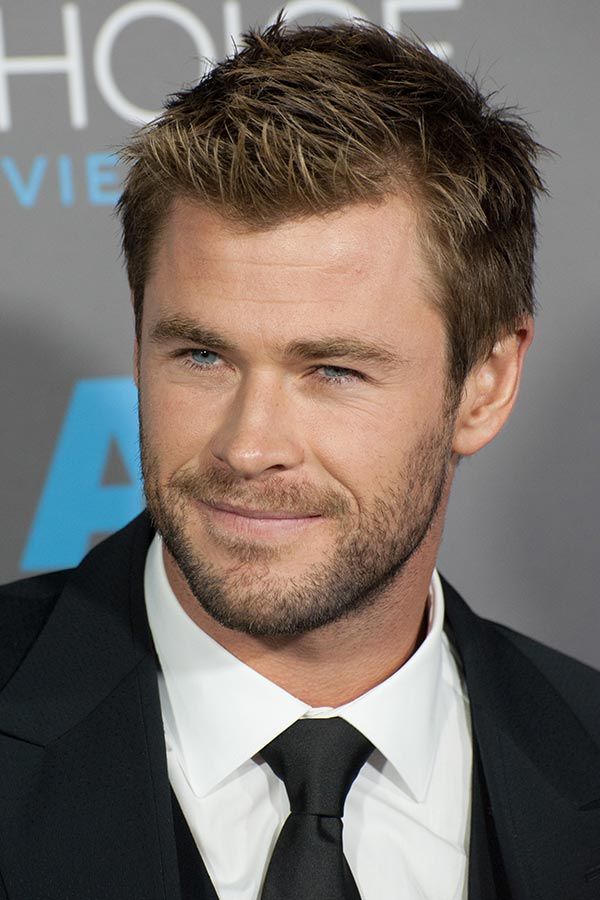 Source: Featureflash Photo Agency/Shutterstock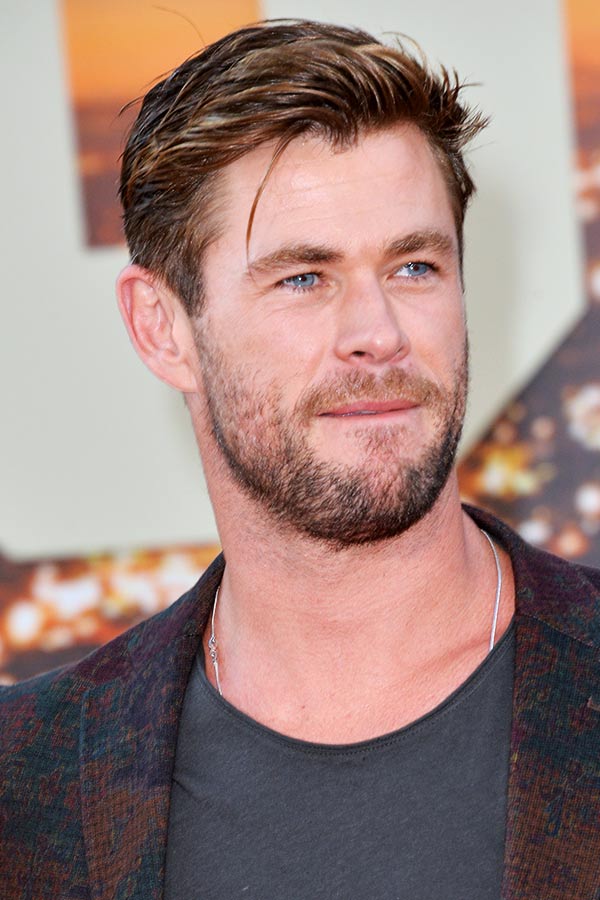 Source: Featureflash Photo Agency/Shutterstock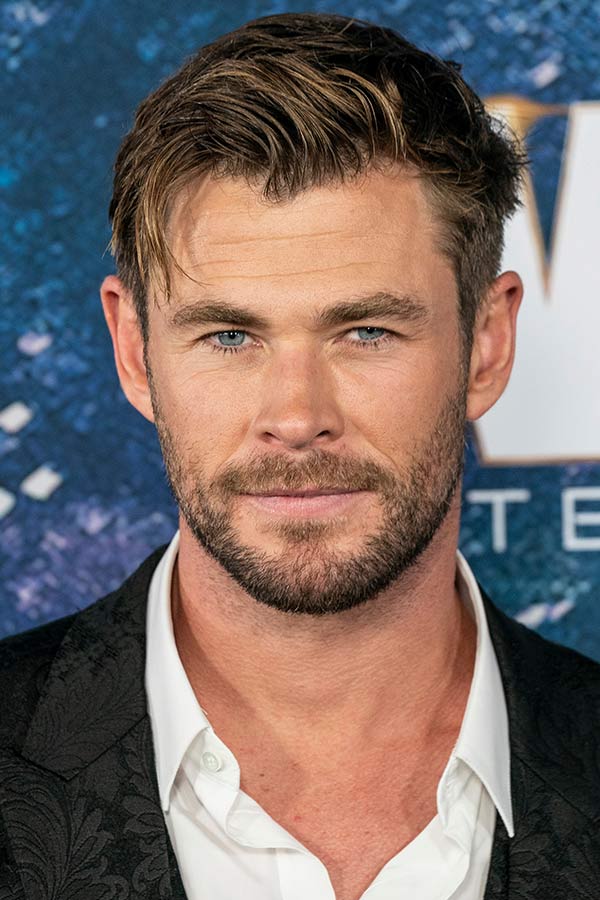 Source: lev radin/Shutterstock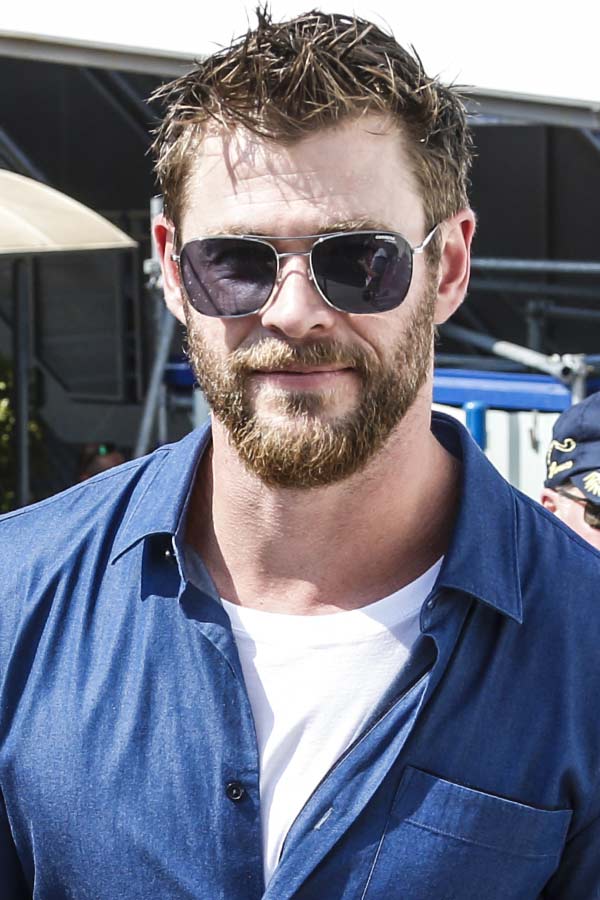 Source: cristiano barni/Shutterstock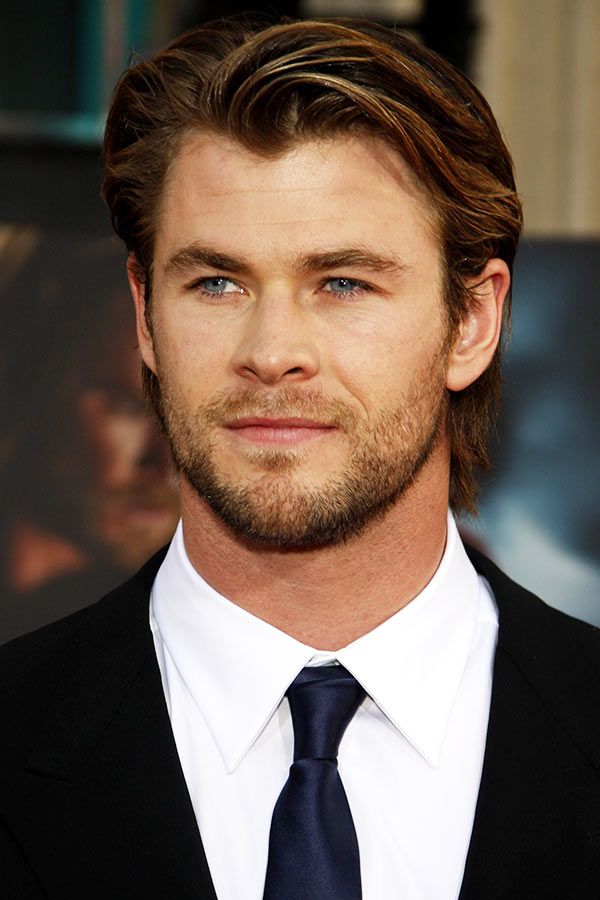 Source: Tinseltown/Shutterstock
The new Thor Ragnarok haircut will not leave you unnoticed. However, now you will not look like you take part in cosplay. The updated version of his cut is short, stylish and fashionable. Hopefully, our guide has inspired you to pull off the look yourself.
Frequently Asked Questions
Why did Thor cut his hair in Ragnarok?
The main reason why we see Thor with short hair in Ragnarok is that he becomes imprisoned and thus has to take part in combat in the gladiator style.
Did Chris Hemsworth dye his hair for Thor?
As Thor's hair is blonde both on the head and the face while the actor's natural hair color is dark, Chris Hemsworth mustache, as well as his beard, were dyed for the role. Besides, the actor had to flaunt a wig during filming to get the requite hair shade.
Why does Thor have lines in his hair?
Lines in Thor Ragnarok hairstyle were supposed to look like the cut was performed using old-fashioned clippers.
How do you get long hair like Thor?
To achieve Thor long hair style, follow these steps:
1. Wash your hair and apply a blob of a leave-in conditioner to it.
2. Rub a dime-sized amount of a hair paste between your palms and apply it to your locks.
3. Using a comb, brush all your hair back and divide it then into two sections with a side part.
4. Blow dry your hair working from the roots toward the ends with the help of a hair dryer with a condenser attachment.
5. Rake your fingers through the locks to give your Thor hairstyle an effortless look.
REFERENCES: