The Justin Timberlake haircut has evolved together with the pop star's talent and fame. Starting his singing career in the boy band 'N Sync as the front-runner, J.T. is now considered one of the most recognized artists. Though, it's not only his soothing voice that makes him so popular. Timberlake's attractive appearance and exquisite taste, especially regarding his hair, can't leave public indifferent too. Thus, let's get a closer look at the best Justin's hairstyles to draw some inspiration from.
How To Get Justin Timberlake's Hair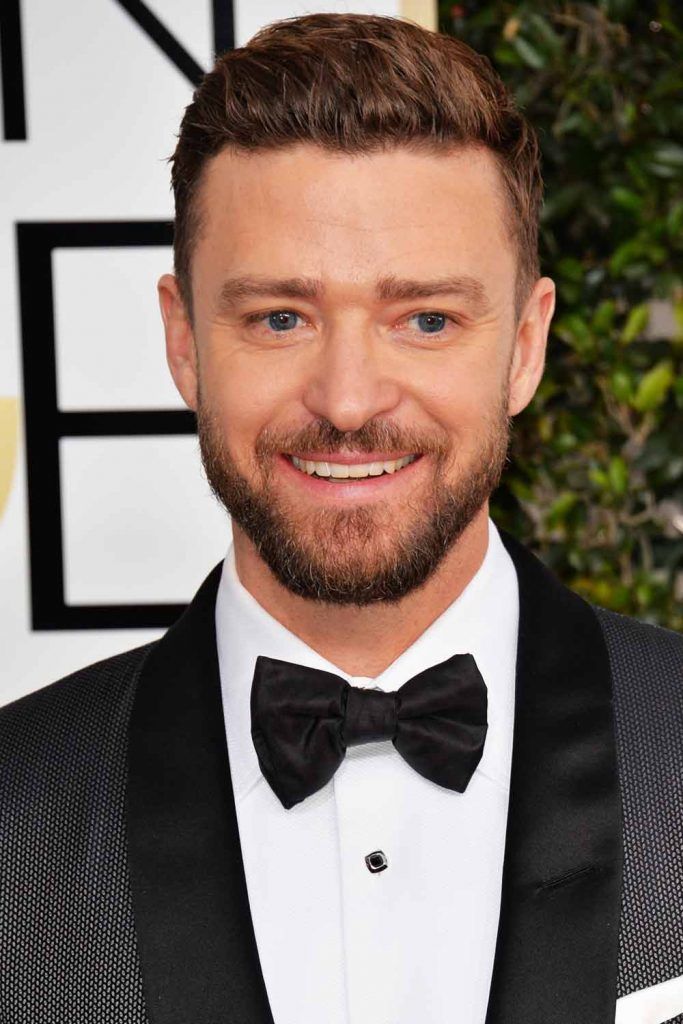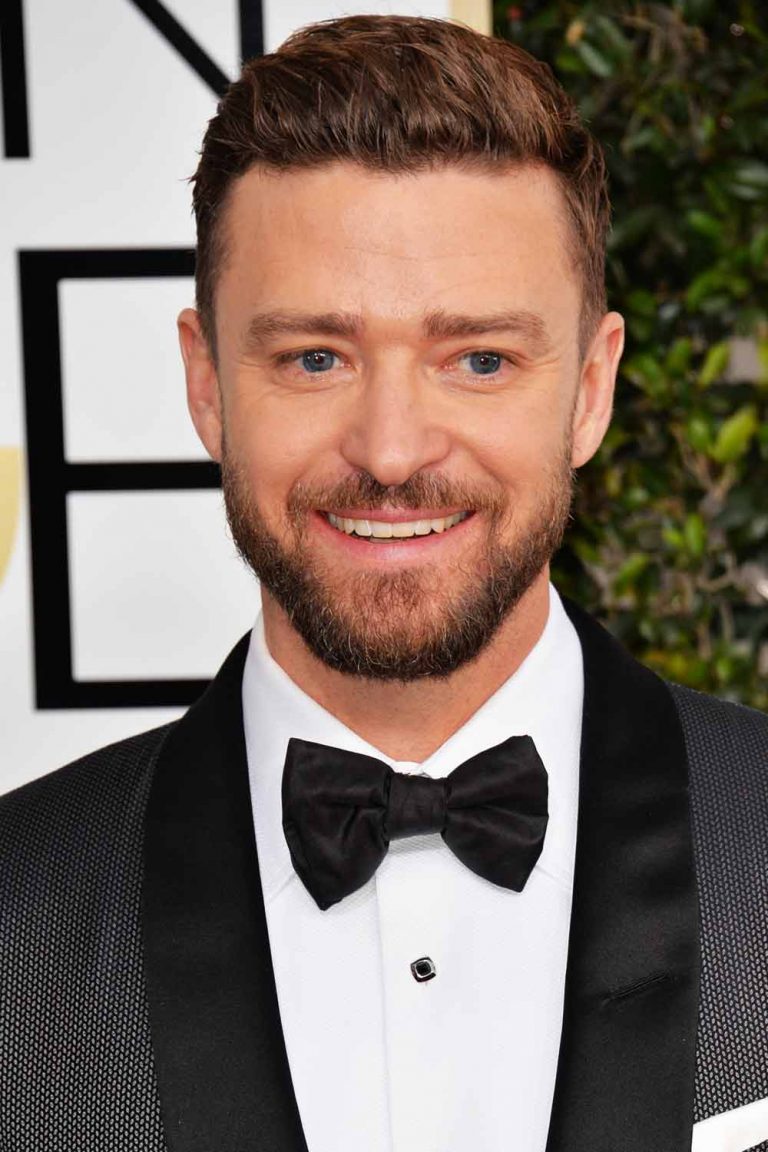 Source: Featureflash Photo Agency/Shutterstock
When it comes to the Justin Timberlake haircut, you may notice how drastically it has changed over the years. He has grown out from an inexplicit bleached top to a stylish pomp, comb over and undercut. The singer has probably tried any hairstyle existing, short and long, curly and straight. Yet, the common feature of all his looks is that they are enhanced with JT's personal flair, which makes them totally unique.
Justin Timberlake 2000-2010 Haircuts
Justin Timberlake Curly Hair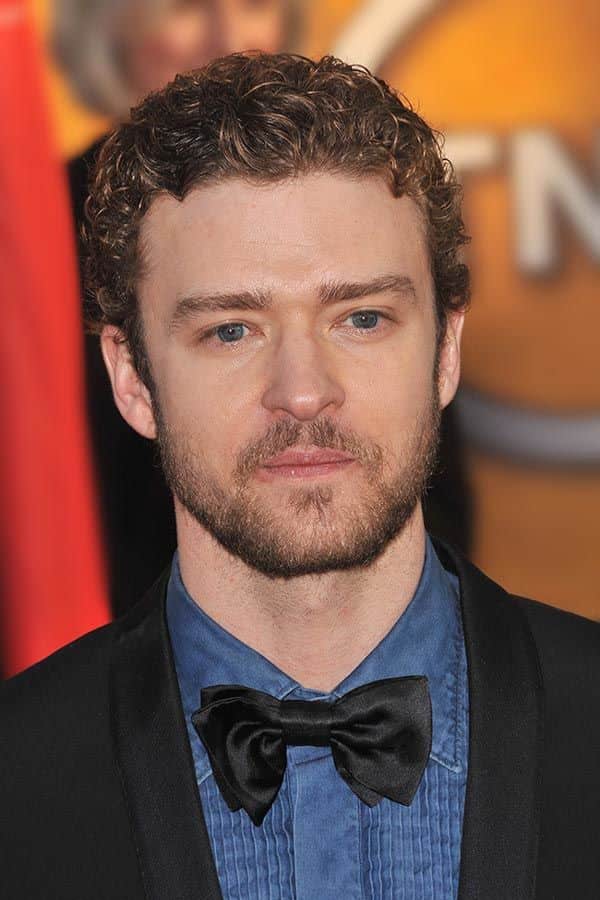 Featureflash Photo Agency/Shutterstock
We may say that Justin Timberlake ramen hair is his staple look. Although the majority of curly hair men shy away from their natural hair texture, Timberlake not only embraced it but also learned to take advantage of it. Who wouldn't recognize the pop-star by this hairstyle?
Messy Hair Style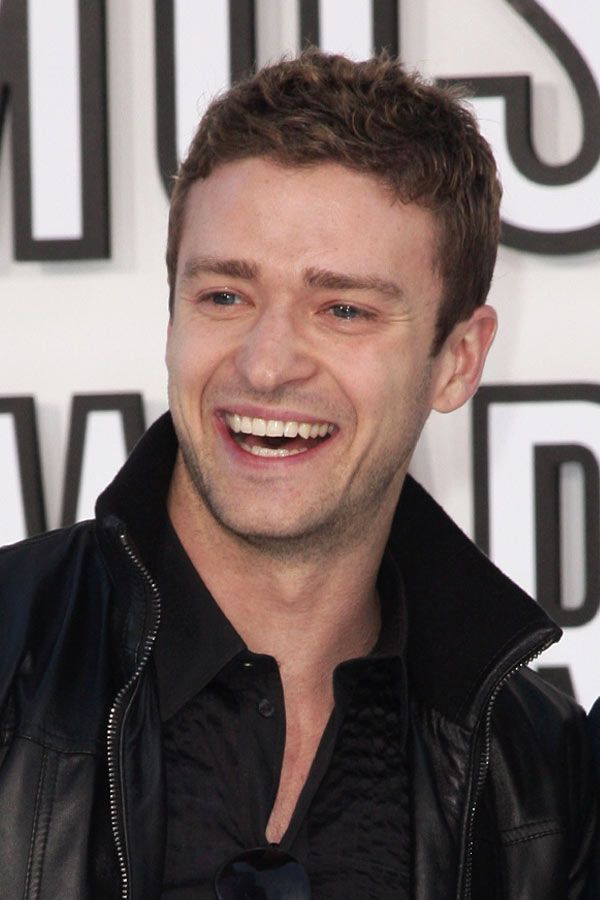 Everett Collection/Shutterstock
The golden rule of men grooming says if you don't know how to style hair today, make it messy. Justin Timberlake seems to follow this rule quite often styling his cropped top in a disheveled and tousled way.
Blonde Curly Justin Timberlake Haircut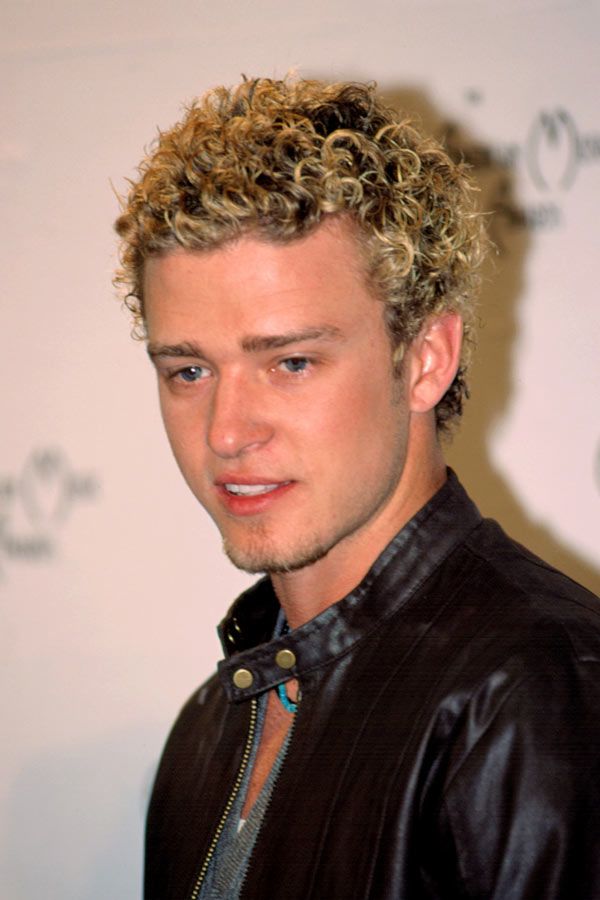 Source: Everett Collection/Shutterstock
Do you remember those days when J.T. had a dirty blonde hairstyle? This color allowed him to accentuate his hair texture greatly. Yet, thanks to the dark roots, his hair color did not look washed out. Instead, it gained deepness and dimension. The singer preferred to pair this look with a subtle scruff on the chin.
Justin Timberlake 2010-2015 Haircuts
Justin Timberlake Short Haircut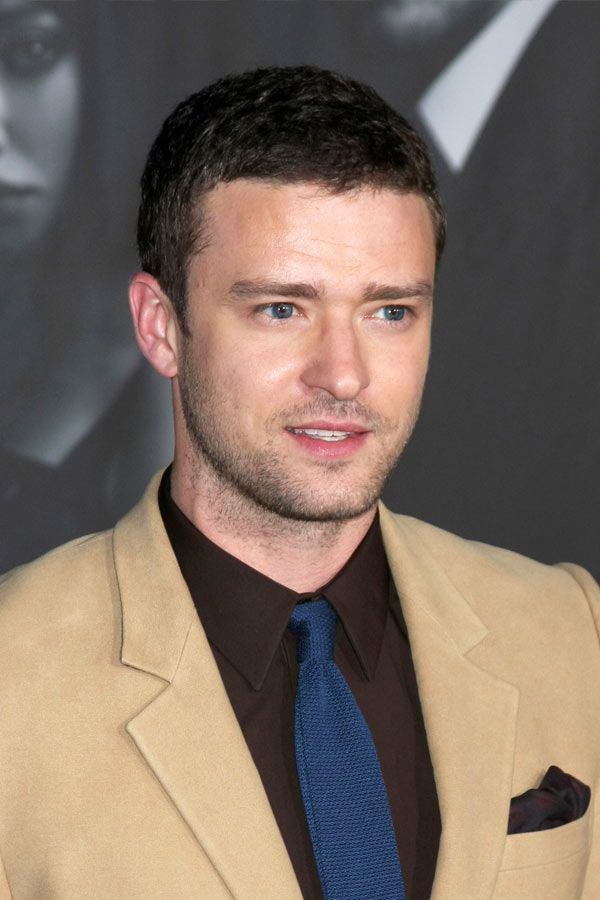 Source: Featureflash Photo Agency/Shutterstock
To get a prominent hairstyle, Justin Timberlake does not have to take much effort. As his locks already have a very defined texture, he can just chop them off neatly and be good to go. His curls naturally form an orderly pattern, but when the singer wants to give them a smoother look, he simply brushes his locks and they transform to waves.
Comb Over Hairstyle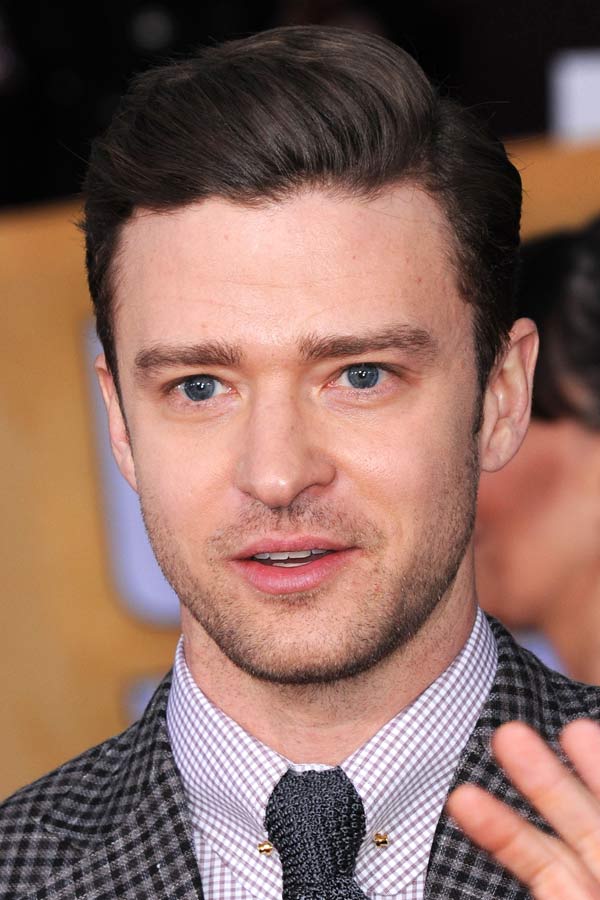 DFree/Shutterstock
As he's a frequent visitor to the Red Carpet, Justin Timberlake haircut often looks elegant and sophisticated. A smooth and glossy comb over haircut is definitely the case. Thanks to the layered cut, his hair looks dimensional and structured even though the ringlets were straightened out.
Justin Timberlake Quiff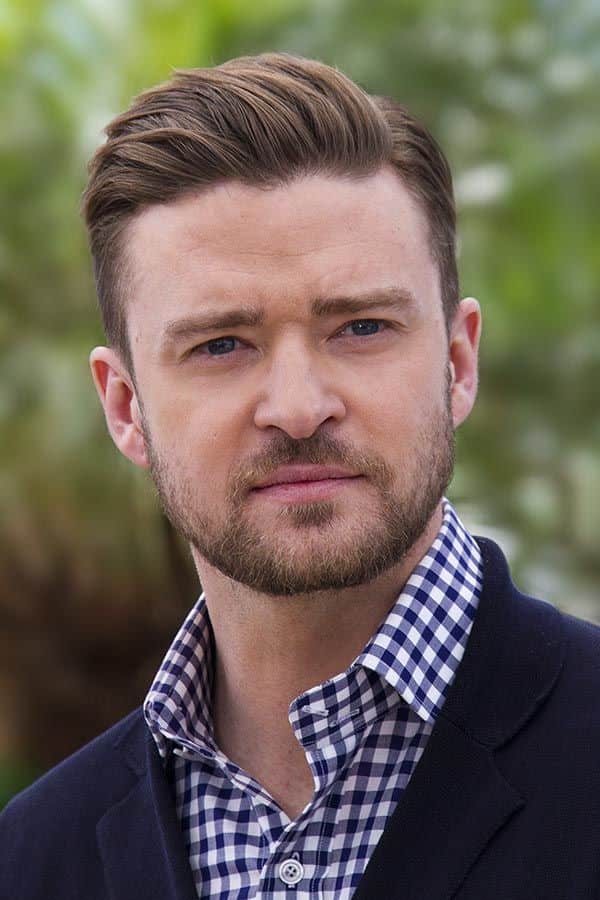 Denis Makarenko/Shutterstock
The quiff hairstyle is very easy to pull off when you have such a luxuriant thatch. Again, with a trusty styling product, you'll succeed in securing your quiff in place and flaunting one of the most popular side part hairstyles.
Side Slicked Back Hair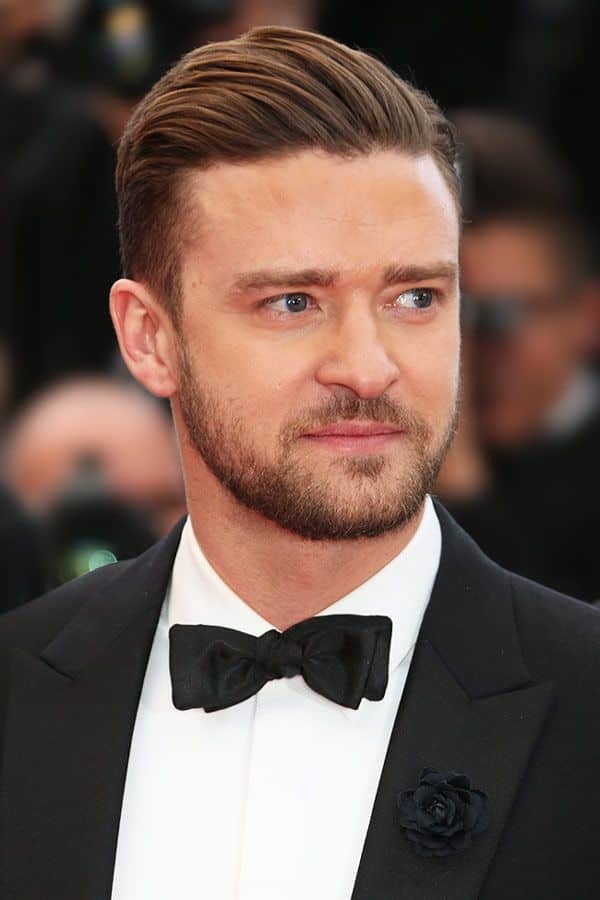 Featureflash Photo Agency/Shutterstock
We left this gold standard of slicked back side hairstyles for the last bit because it's the tastiest. The hair on top gradually becomes shorter blending into tapered sides. All of it is pushed back with enhanced texture and ample volume. A real gem!
Justin Timberlake 2015-2020 Haircuts
Short Fade Haircut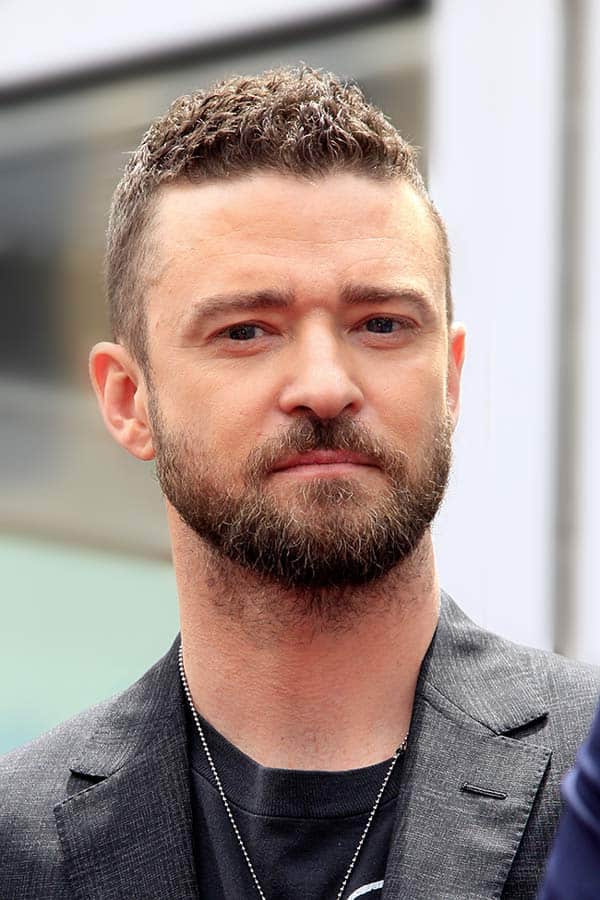 Kathy Hutchins/Shutterstock
This variation of short sides long top haircut reveals a bit more of Justin Timberlake's kinky hair texture. However, short faded sides allow the hairstyle to look clean and orderly despite the messy top. Hence, if you have a similar hair texture to J.T., we hope you know how to ask for a fade haircut from your barber? Simply showing them this photo of Timberlake's hairstyle will do too.
The Pomp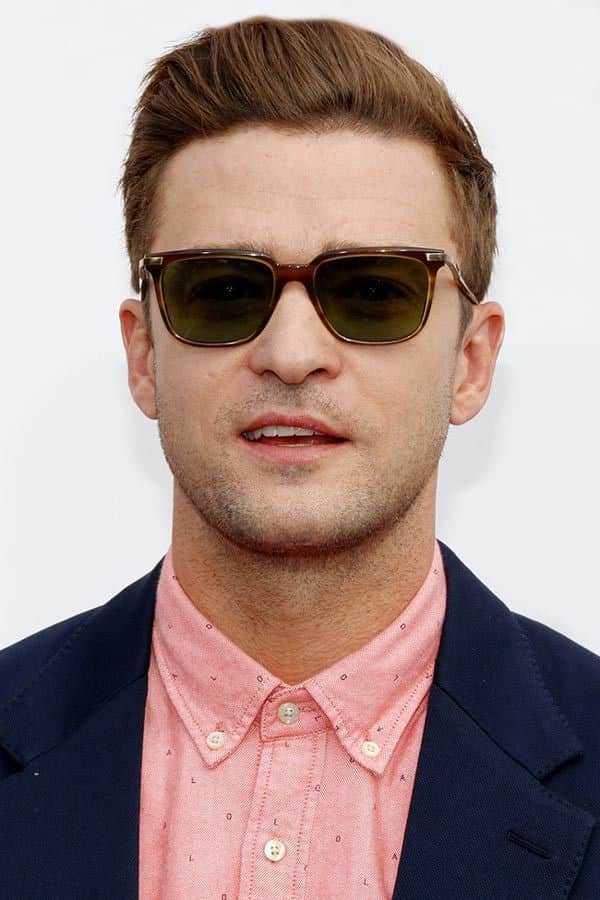 Tinseltown/Shutterstock
It would be a shame if J.T. hadn't rocked a short pompadour hairstyle at least once. Luckily, his hair stylist is committed to styling Justin Timberlake hair up and thus, the world has seen this incredible retrospective hairstyle.
Textured Hair And Beard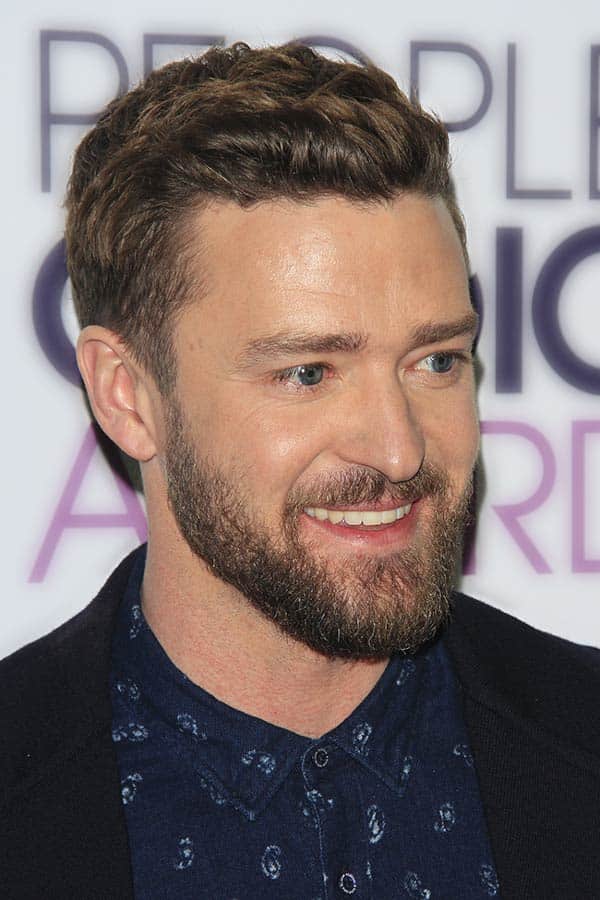 Kathy Hutchins/Shutterstock
This time, Justin let his hair grow longer not only on his head but also on his face. Knowing how good he's at the tonsorial fashion, we're anticipating many amazing beard styles.
Justin Timberlake Buzz Cut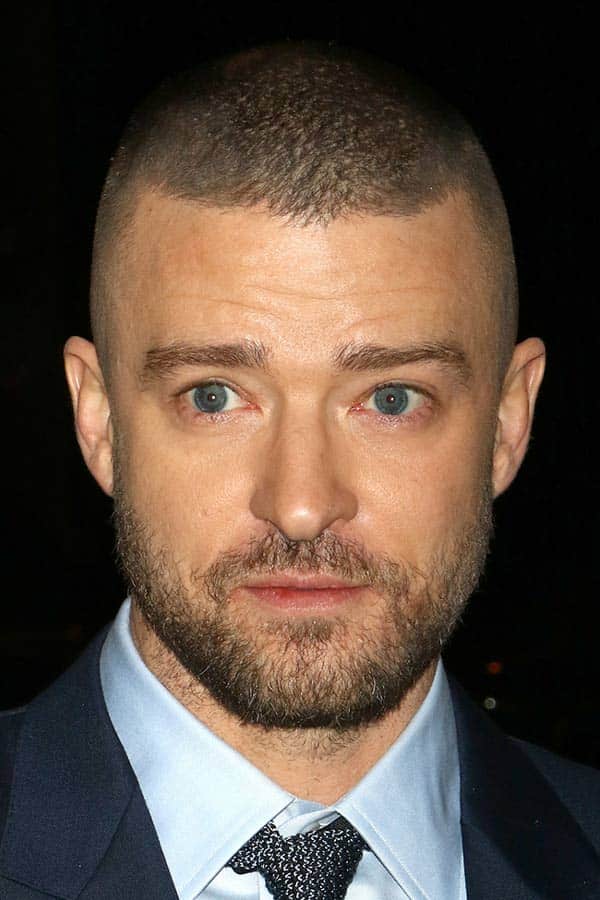 JStone/Shutterstock
Justin Timberlake hair is very prominent because of its unbelievably curly texture. Though, we suppose he might become tired of taming his coils at times. Otherwise, we simply can't find an explanation of him opting for a buzz cut. Its low maintenance and zero styling are what makes this cut number one choice for many men.
Swept Back And Low Fade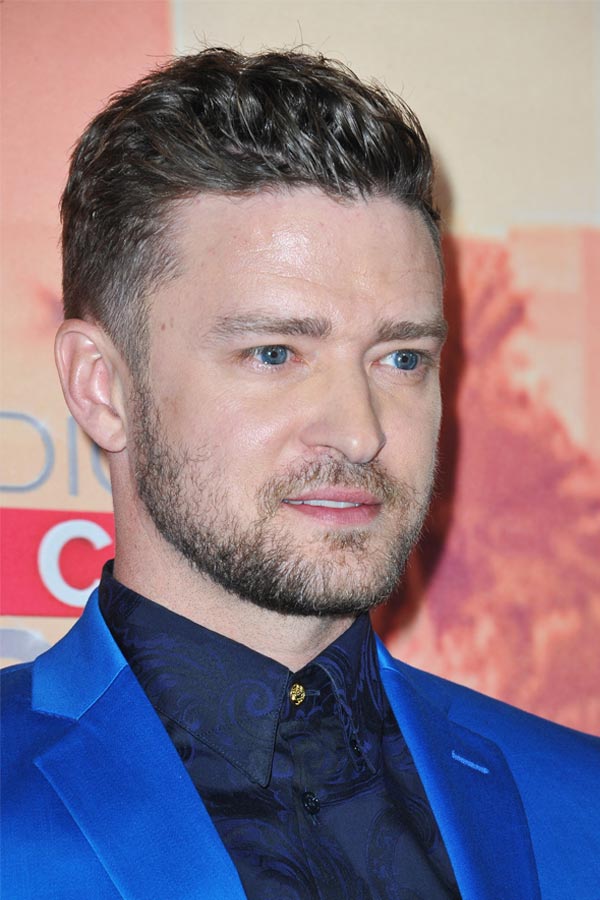 Featureflash Photo Agency/Shutterstock
Here's Justin Timberlake's take on mens short hairstyles. His swept back side part fade looks bold and voluminous again thanks to the wiry hair texture. We can only imagine how much of the hair product he utilized to keep those locks in place and in shape. The fade can also go higher, by the way, but the singer chose the style that will appear suitable for the formal ambiance.
High And Tight Justin Timberlake Hairstyle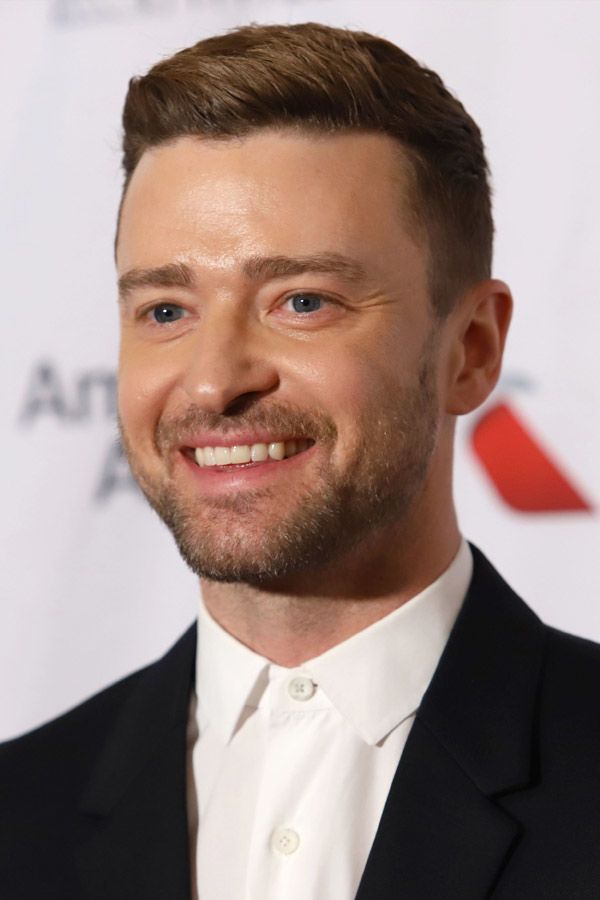 Source: JStone/Shutterstock
Men have this magical power to look more attractive as they age and Justin Timberlake is no exception. Maybe, one of the reasons for this is that his locks also adjust to his every life stage. Being a happily married man and caring father requires certain commitment and Justin's appearance with his elegant and sophisticated high and tight hairstyle is tangible proof of this fact.
Justin Timberlake Undercut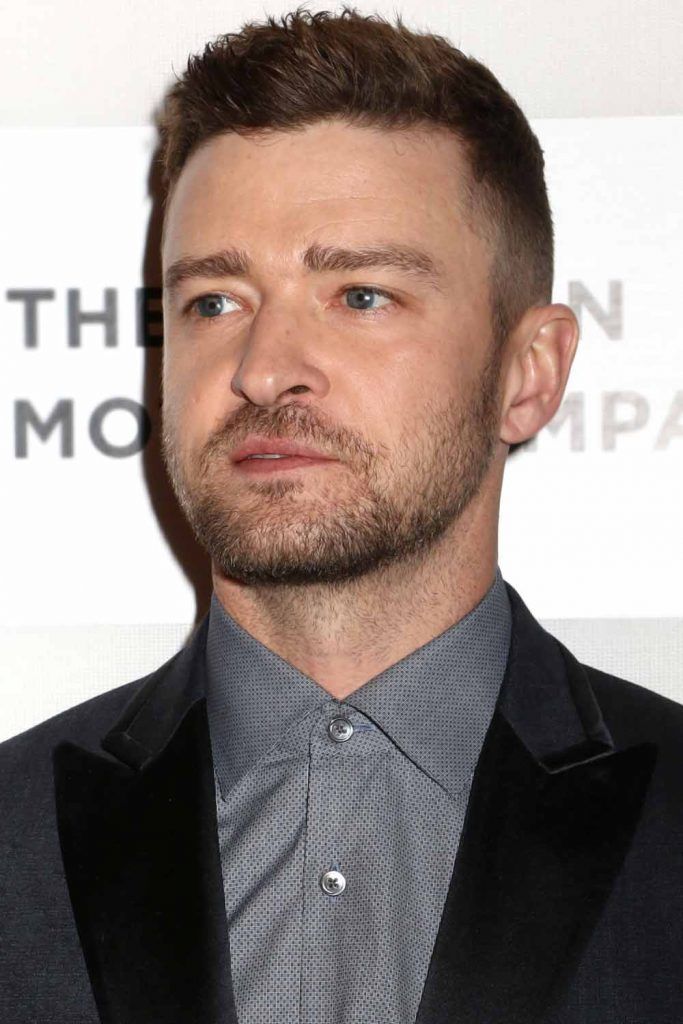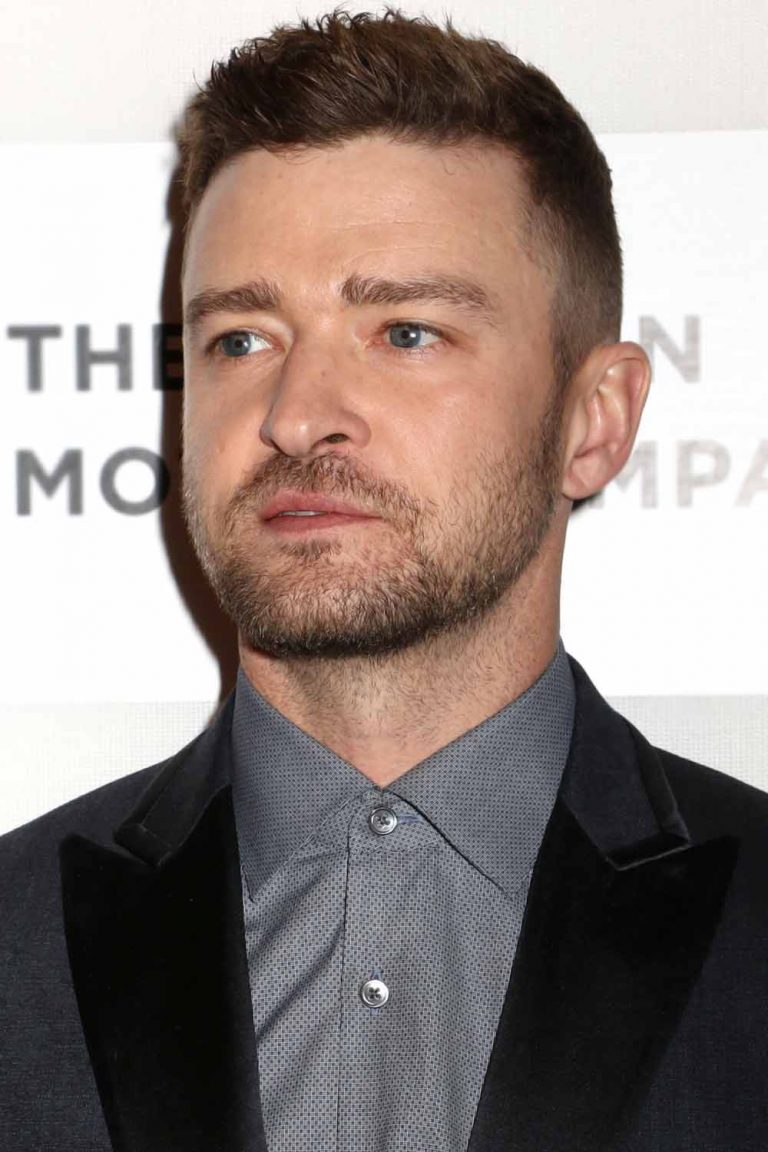 Source: JStone/Shutterstock
The Justin Timberlake undercut is one of the most requested hairstyles by men all over the world. Because it is easily customizable, it can look elegant and sophisticated on the Red Carpet as well as effortless and messy in everyday life. Timberlake decides to tame his curls by resorting to Keratin treatment. But he then takes advantage of his hair texture to effortlessly achieve an abundant volume on top. The short sides and back give the cut a striking contrast and shift attention to the ample top.
Ivy League Hairstyle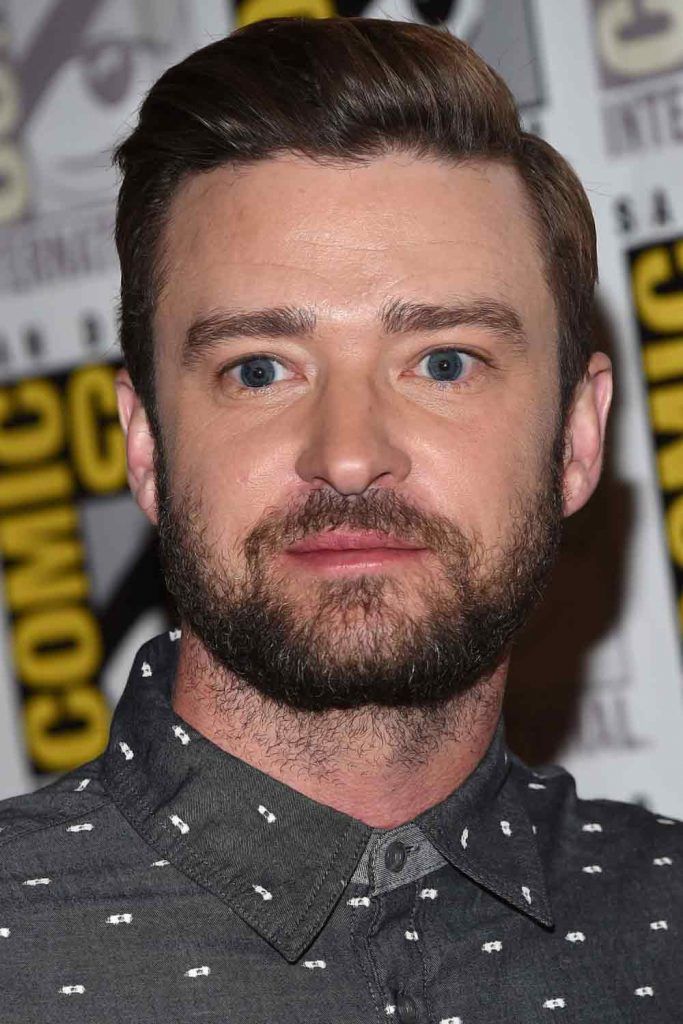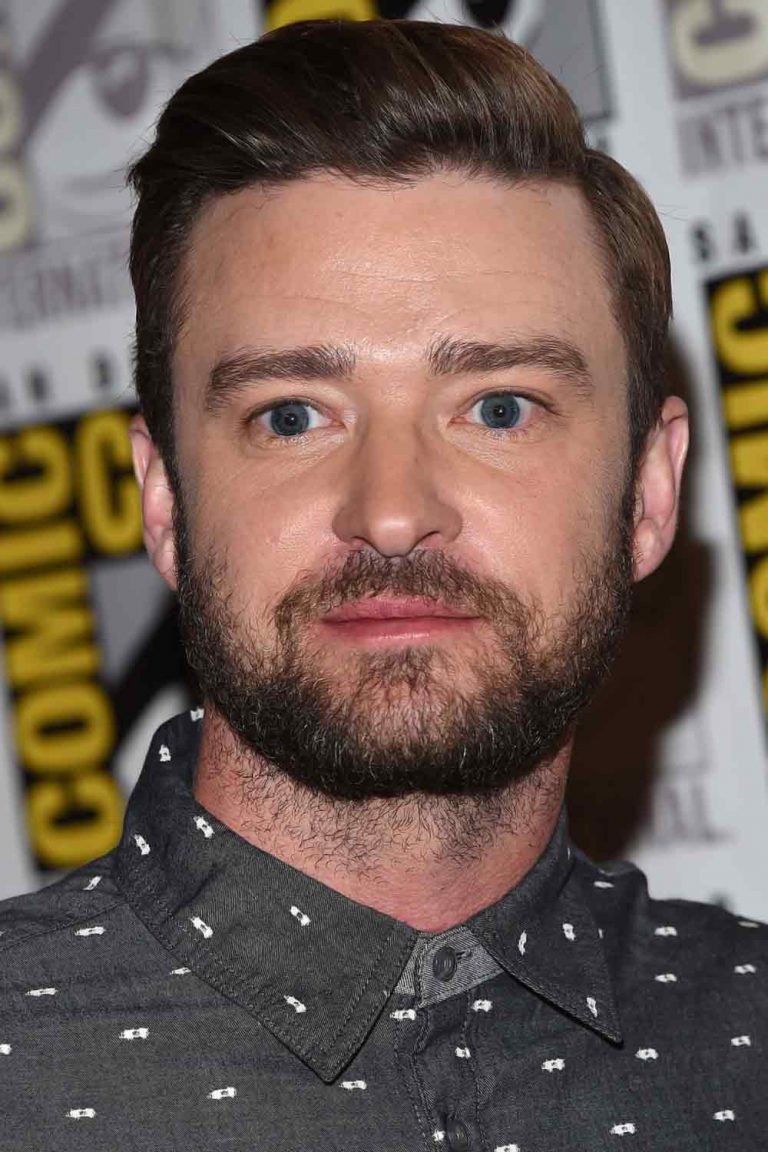 Source: DFree/Shutterstock
The Ivy League is a hairstyle that you have probably seen unbelievably many times on Justin Timberlake. And not for nothing we must say. This refined variation on the long top short sides hairstyle makes him look dapper and groomed. Thanks to the clean-cut appearance the Harvard Clip gives, you can pair it with a pretty rough beard, which Justin pulls off with success.
Justin Timberlake's Hair Products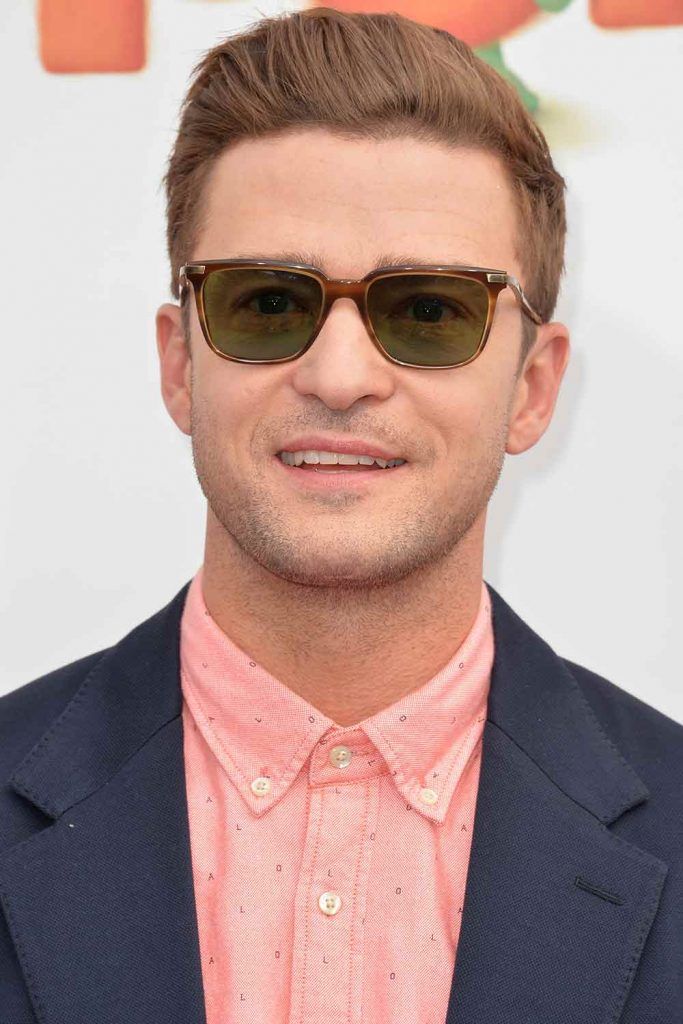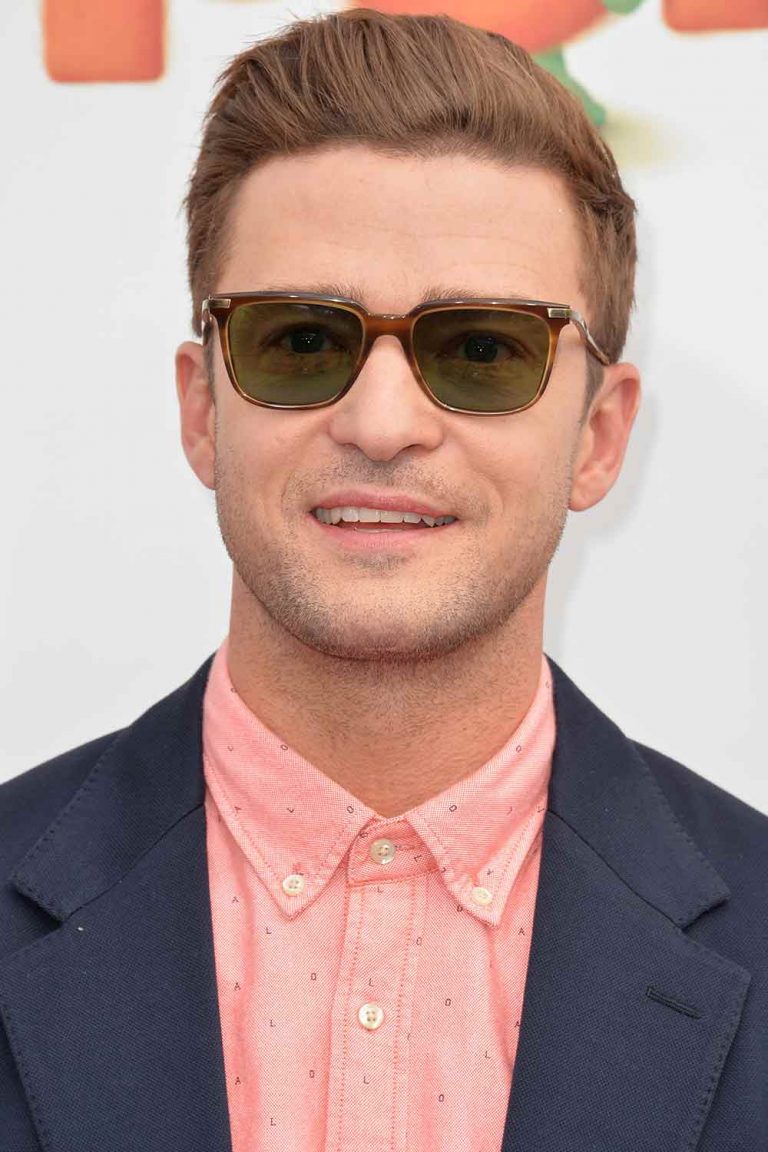 Source: Featureflash Photo Agency/Shutterstock
To achieve such mesmerizing hairstyles, knowing how to style Justin Timberlake's hair is not enough. You need also to stock up on the right products and tools. Obviously, the names of hair styling products that Justin Timberlake uses on his locks are between him and his hairstylist only. However, to make your locks as flawless as his, you need to remember to never settle for less. Always opt for the best hair waxes and pomades available, such as Smooth Viking, Layrite, Imperial Barber, Reuzel, Baxter of California and Suavecito. With their help, you can style just anything, from a pomp and quiff to a comb over and curly top.
Ultimately, the way Timberlake keeps in pace with the latest hair styling trends is truly inspiring. His hair always looks on point no matter what style the singer sports. If you want to try on one of the Justin Timberlake haircut styles, don't hesitate to make an appointment with your barber.
REFERENCES:
Justin Randall Timberlake is an American singer, songwriter, actor, and record producer. Source
Justin Randall Timberlake was born on January 31, 1981, in Memphis, Tennessee. Source
Was this article helpful?