We all know that Ryan Reynolds haircut is always the most stylish and easy-looking. What is more, a couple of years ago every man dreamed about repeating the look. Truth be told this season the actor's hair is again on the edge of popularity. This simple fact made us research the matter on a deeper level. That is why right now we are ready to treat you with a portion of style and class from the famous actor. Take your pick!
Short Hair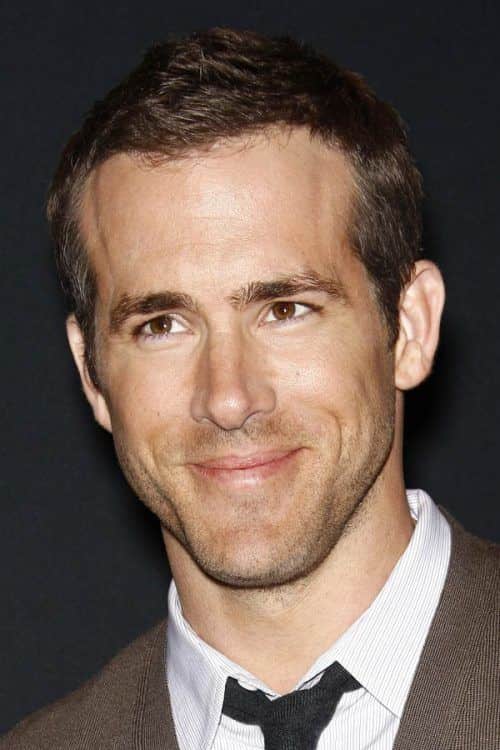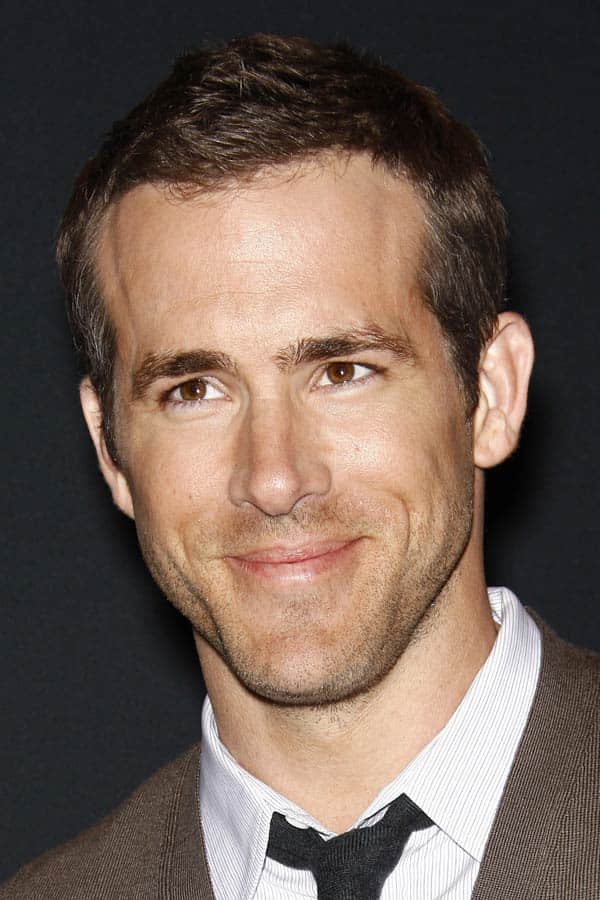 Joe Seer/Shutterstock
Among mens short haircuts are some that seem to never go out of fashion. If you keep your sides short but the top a little longer, you can achieve the look sported by the actor. The beauty of it is that while being pretty simple and easy to maintain the longer top leaves some room for styling experimentations.
High And Tight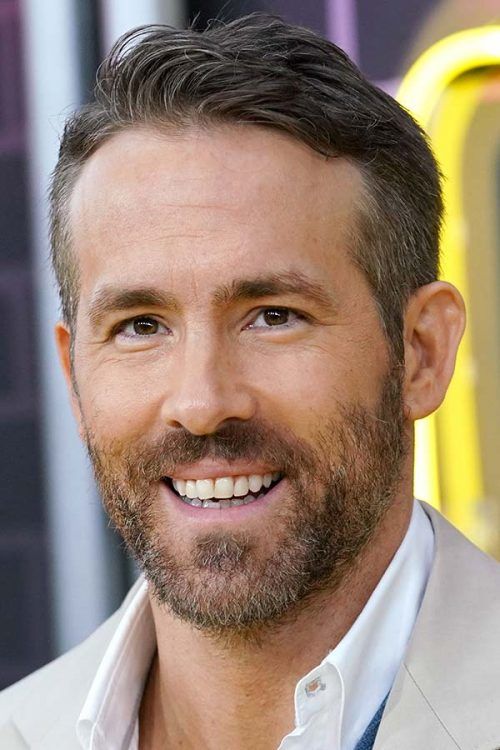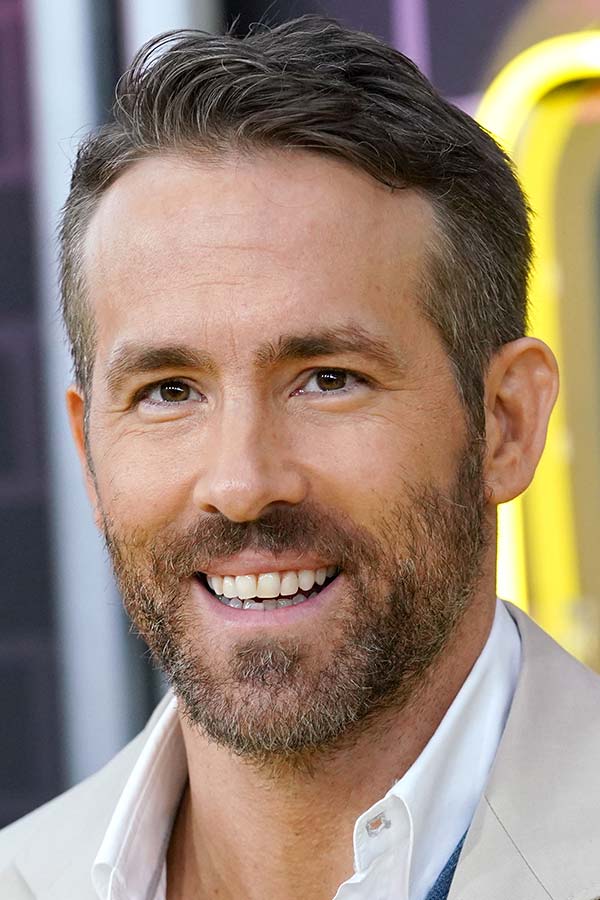 JStone/Shutterstock
The high and tight haircut is that one cut that busy men need. Besides high and tight fade will suit those of you with thinning hair. What is more, if you let the fade transition into a nice beard you will achieve that charming and sexy need many seek for!
Deadpool Style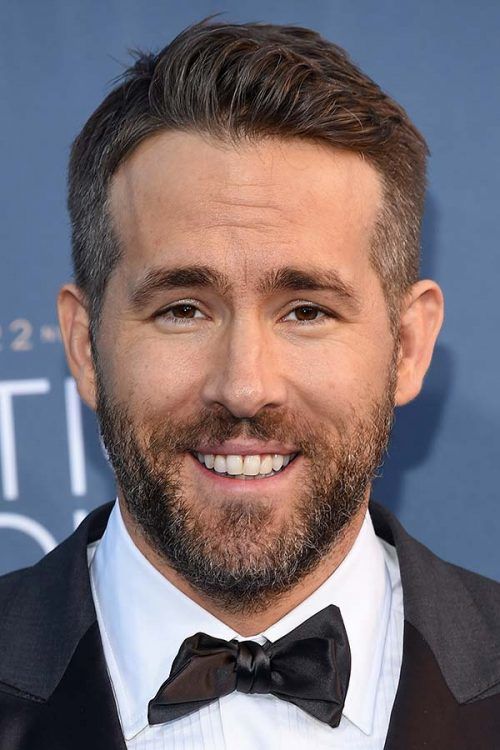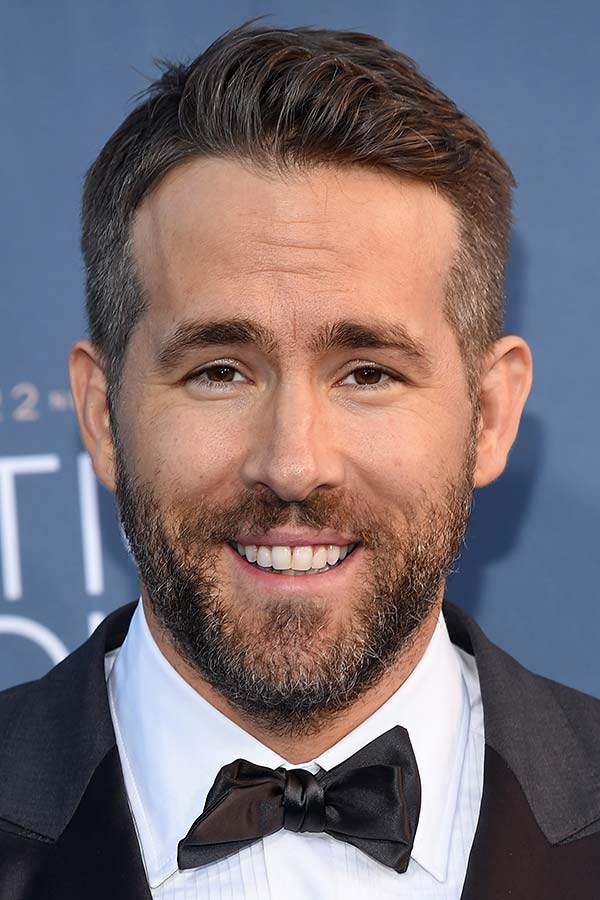 DFree/Shutterstock
In case you are a fan of Ryan Reynolds deadpool haircut then this chapter is precisely what you need to consider. The thing is that deadpool haircut is surely shorter than most of the others. However, that is what makes it so accessible and convenient. Closely shaved sides and tapered top seem to go well with each other.
Grey Hair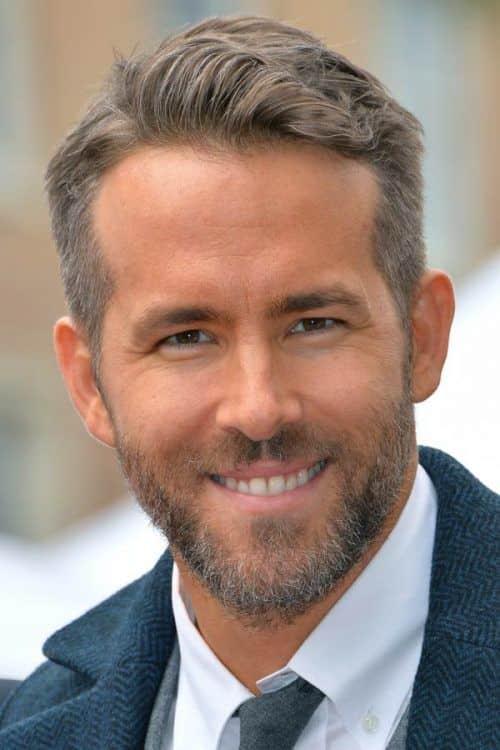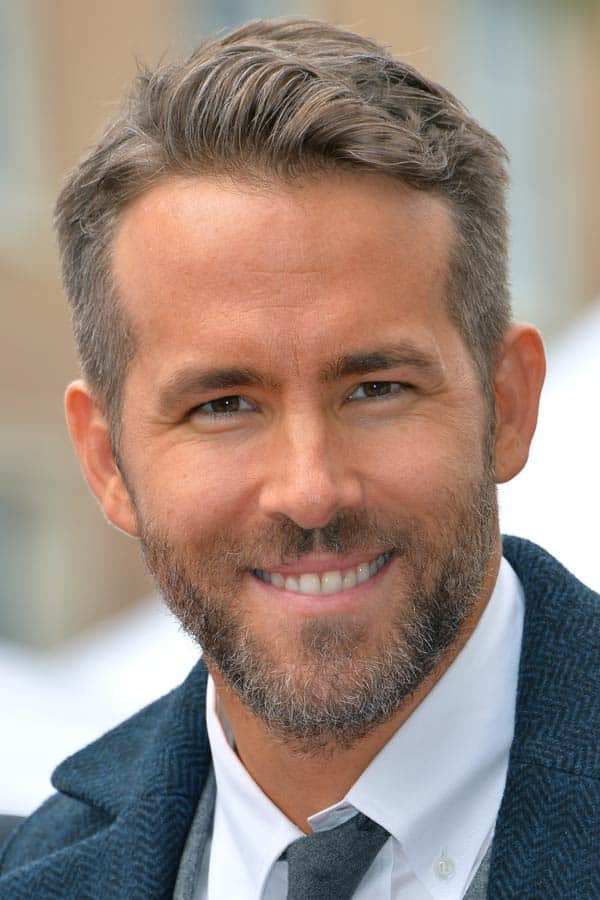 Featureflash Photo Agency/Shutterstock
Grey hair men sometimes feel uncomfortable with showing their hair. However, Rayan Reynolds haircut proves that salt and pepper hair is nothing to be ashamed of. What is more, it can be worn with class and style. See for yourself!
Tapered Cut And Short Beard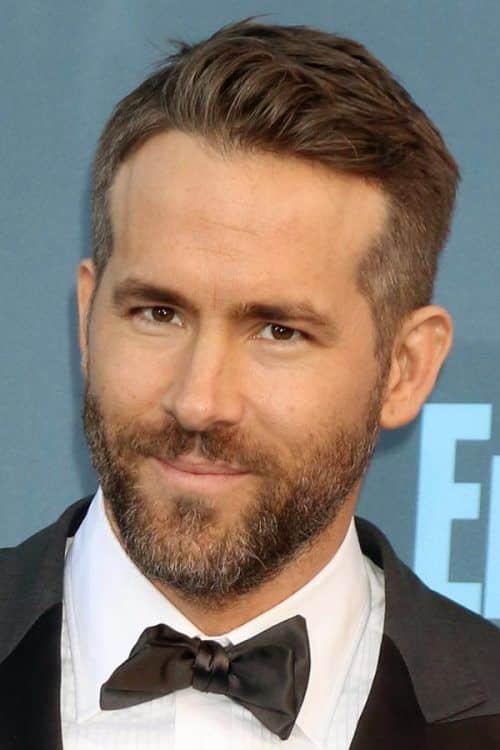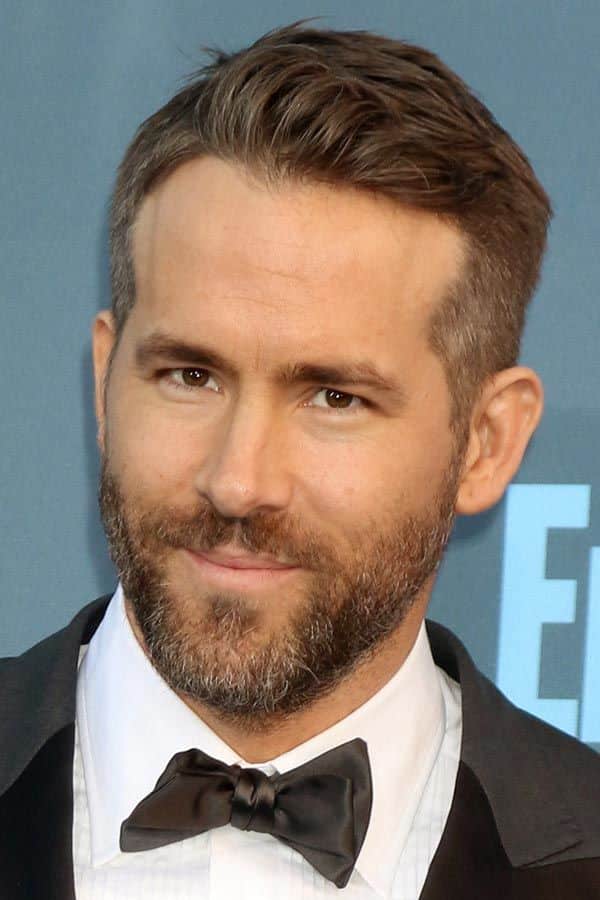 Kathy Hutchins /Shutterstock
The tapered haircut is all the rage these days. When you think about it, there is no wonder why since this is the type of cut that offers you a vast range of options to play around with. You can wear it as it is or you can work some hair product in and slick it back – the choice is yours!
Ryan Reynolds Haircut 2018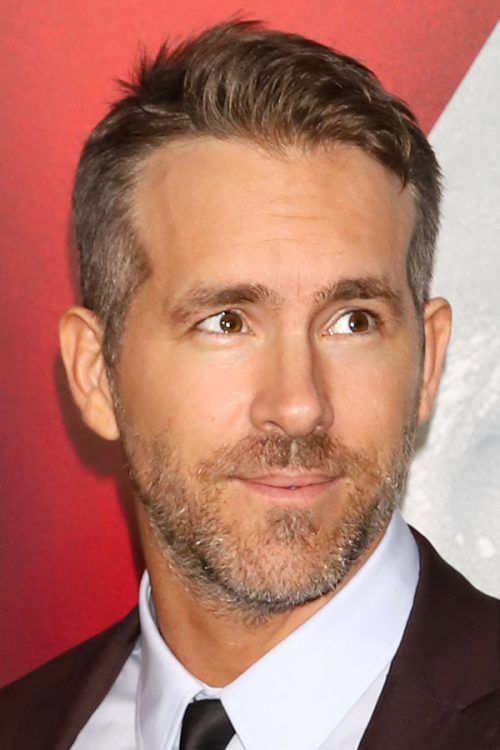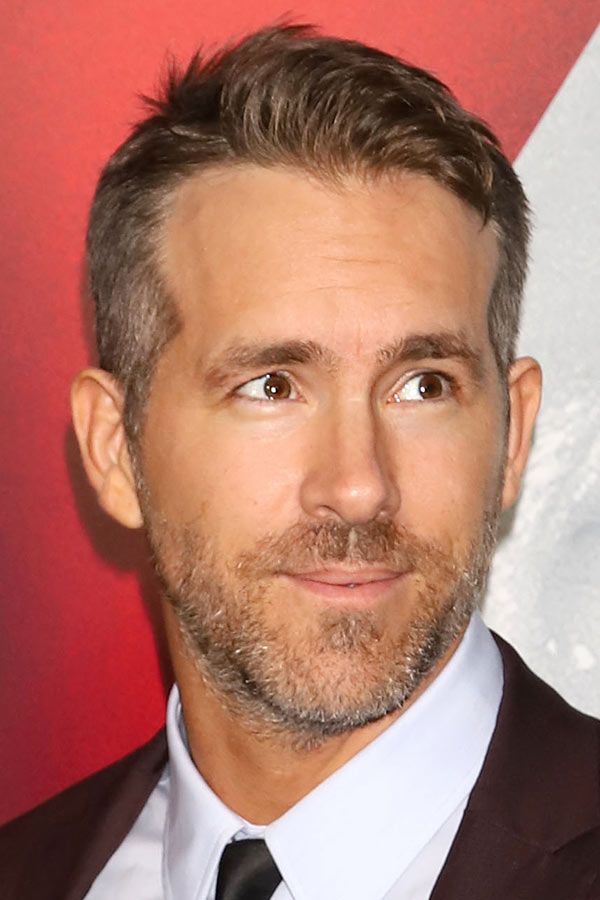 JStone/Shutterstock
It is true that when it comes to mens haircuts, 2018 many prefer some length to very short hair. Ryan Reynolds knows how to sport long hair as well. Combine your longer top with a side part and then comb the hair to the side. There you go!
Soft Waves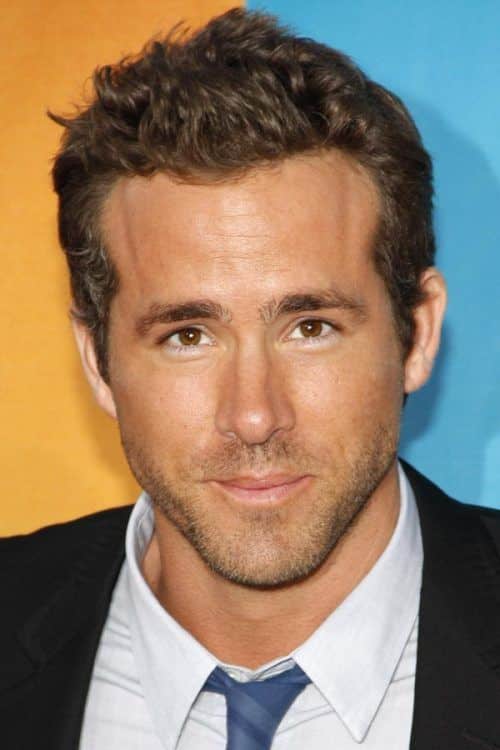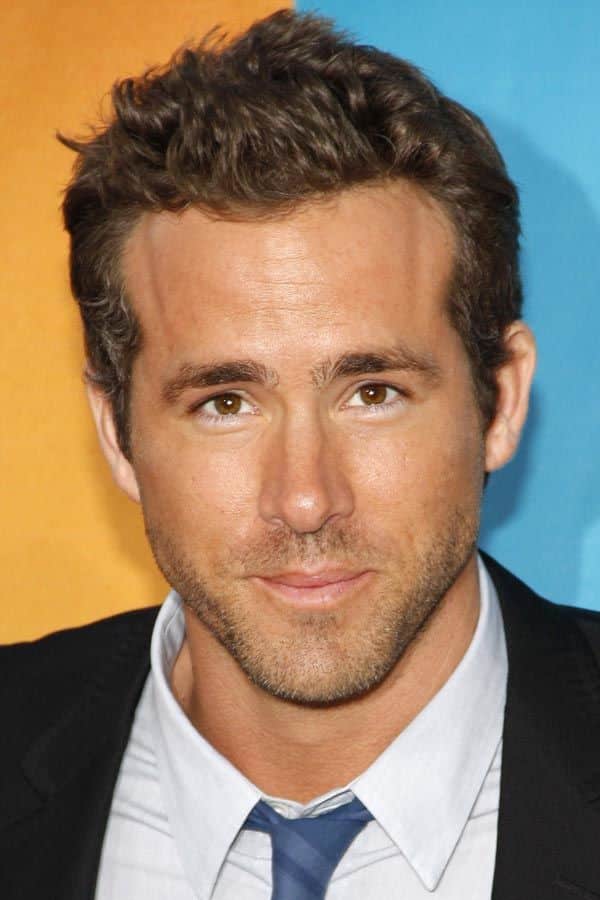 Tinseltown/Shutterstock
Wavy hair men can easily opt for this look. The messy top is on the edge of popularity these days. Besides, due to the hair texture, it is super easy to style.
Side Part Hairstyle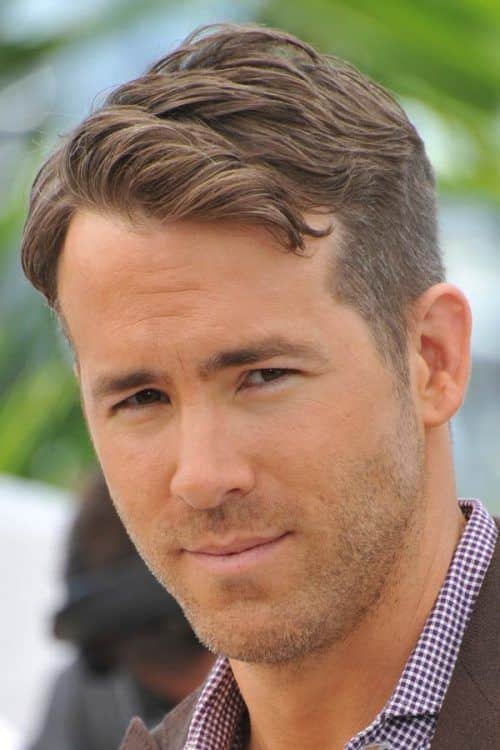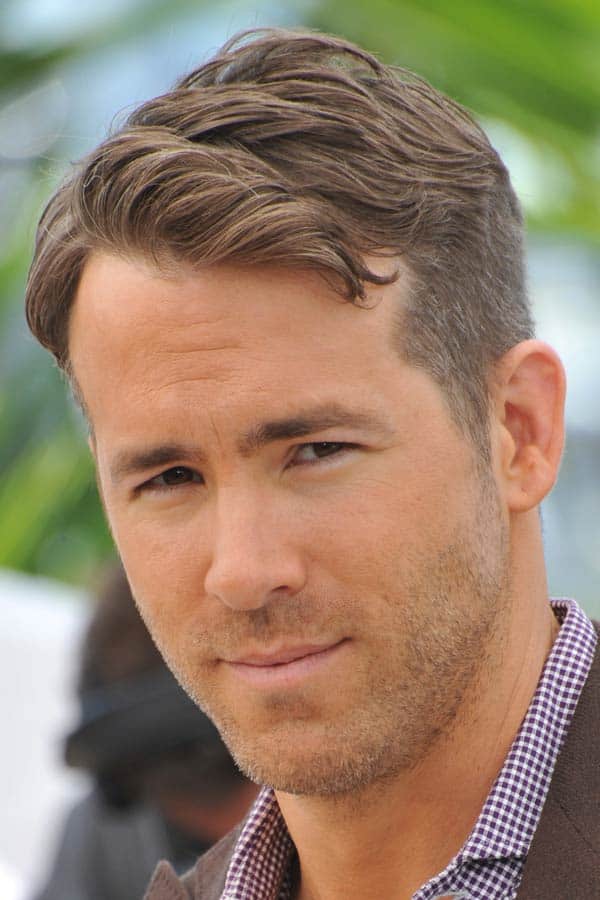 Jaguar PS/Shutterstock
Side part haircut will fit those of you who are looking for a smart look. With a side part and a little product worked in your hair will look stylish and classic at the same time.
Medium Length Style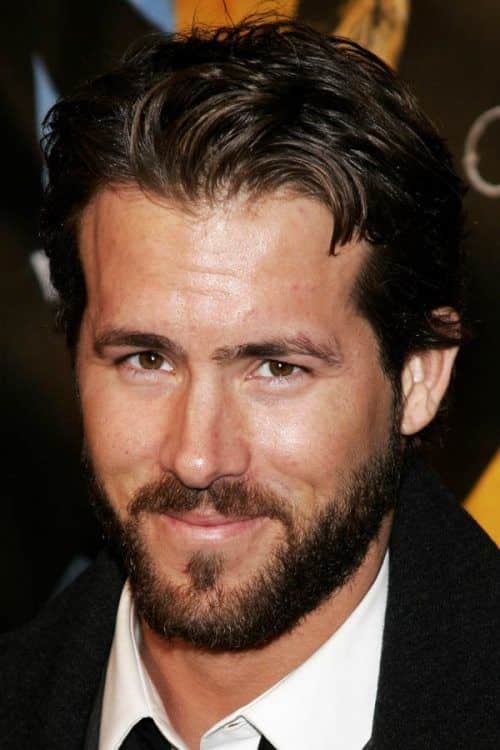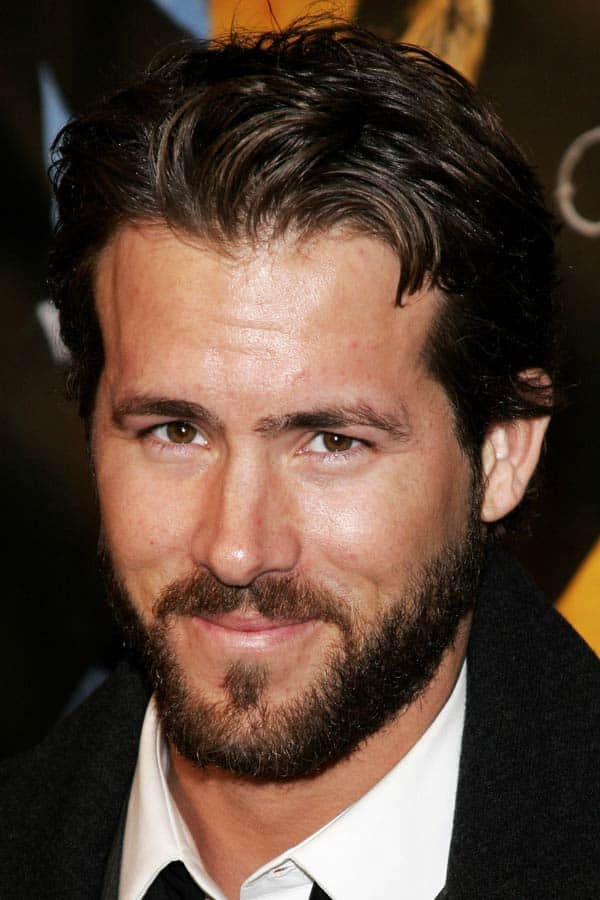 Tinseltown/Shutterstock
Medium length haircut is indeed number one classy cut these days. However, it is essential that you keep it in mind that this haircut definitely needs proper styling. Use some hair gel to add that trendy touch to your medium hair, or slick it back, either way, you will look great.
Textured Style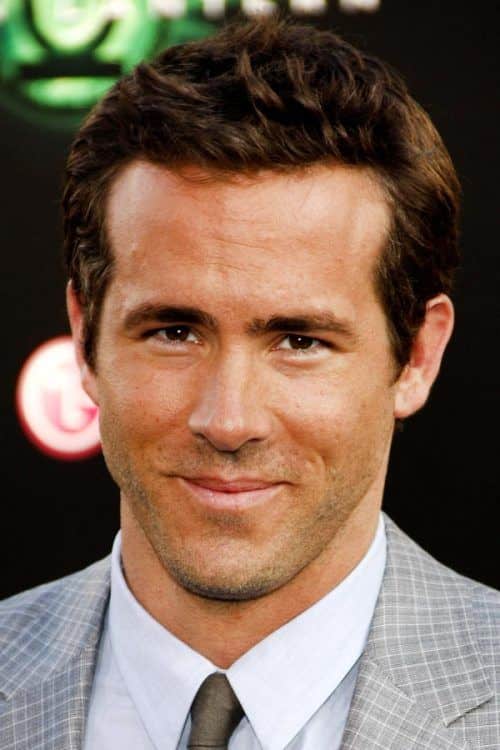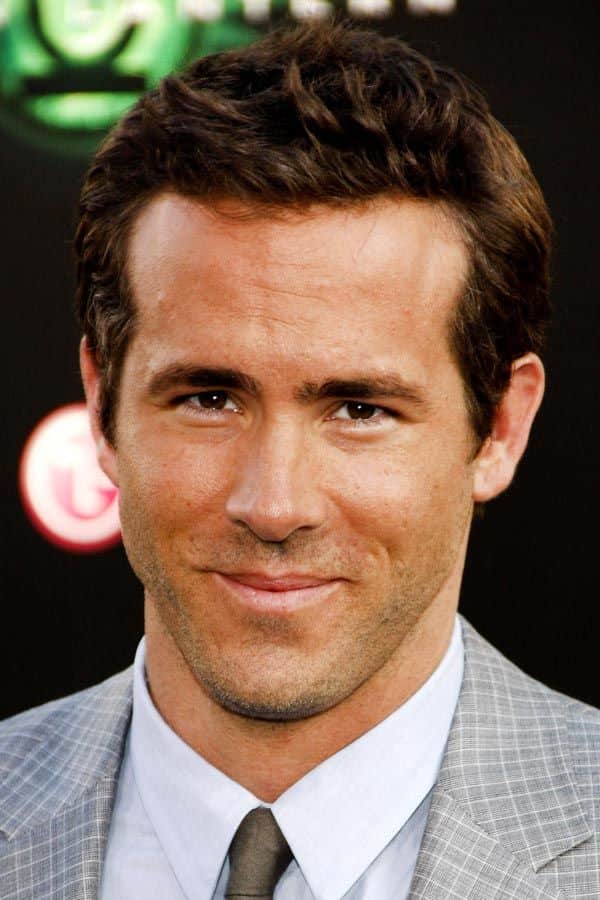 Tinseltown/Shutterstock
Textured hair is undoubtedly classy-looking. However, to add some modern vibe to your hair, it is best if you style it a little spiky. Polished and elegant not to mention stylish look is granted!
Short Spikes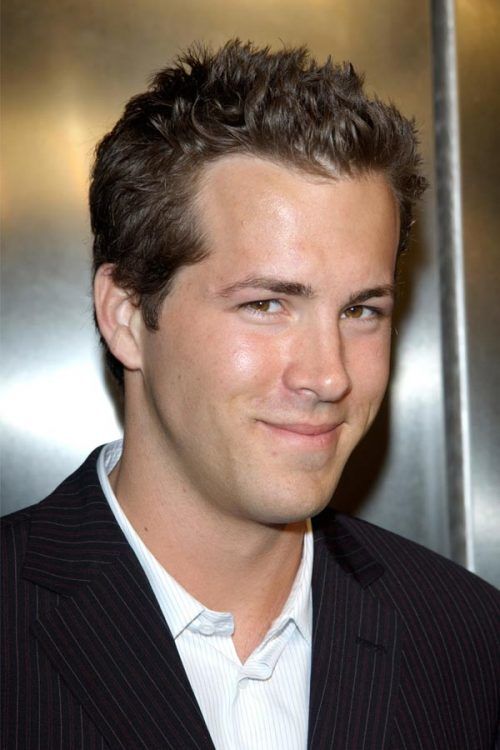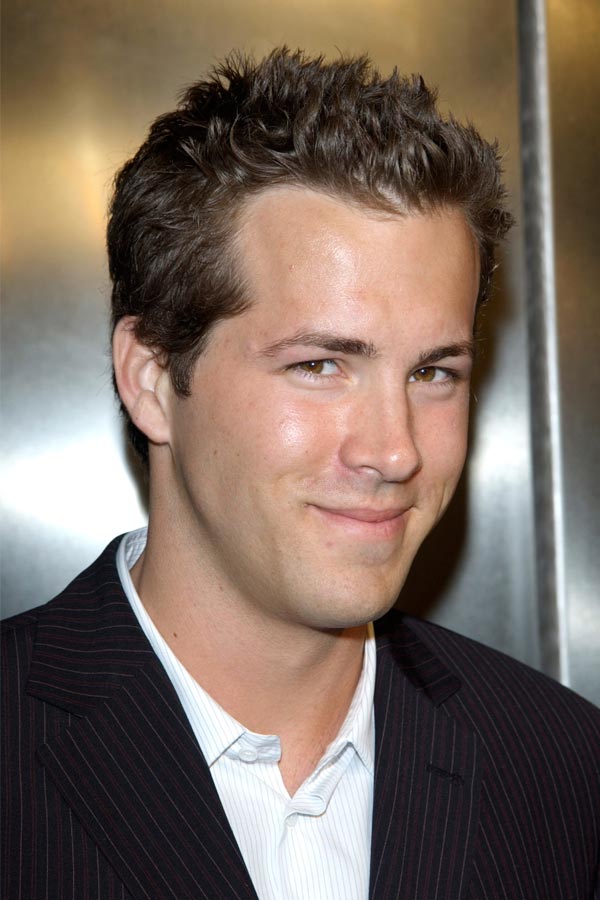 Source: Featureflash Photo Agency/Shutterstock
Spikes look great no matter their length. Even if you have such short locks as Ryan's, you can still pull off this hairstyle. Look how playful and bold his hair appears. The pointed strands of hair are twisted so that they literally remind of thorns. Will you dare to try this look on?
Swept Back Hairstyle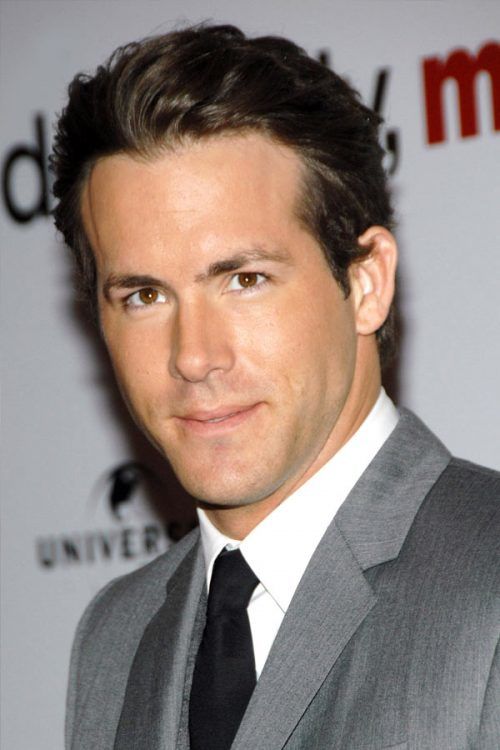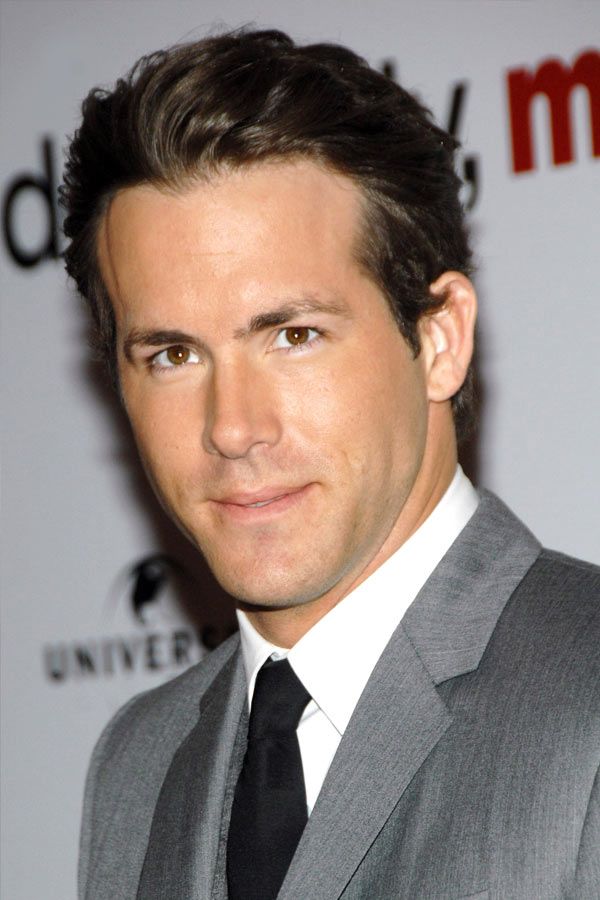 Source: Everett Collection/Shutterstock
Ryan is often seen at Red Carpet events. Thus, he frequently flaunts elegant and sophisticated hairstyles. Yet the actor never seems overly preppy, as he manages to balance out his look with a touch of casualness. His swept back hairstyle looks quite relaxed yet refined, which is also enhanced with a clean-shaven face.
Quiff Hairstyle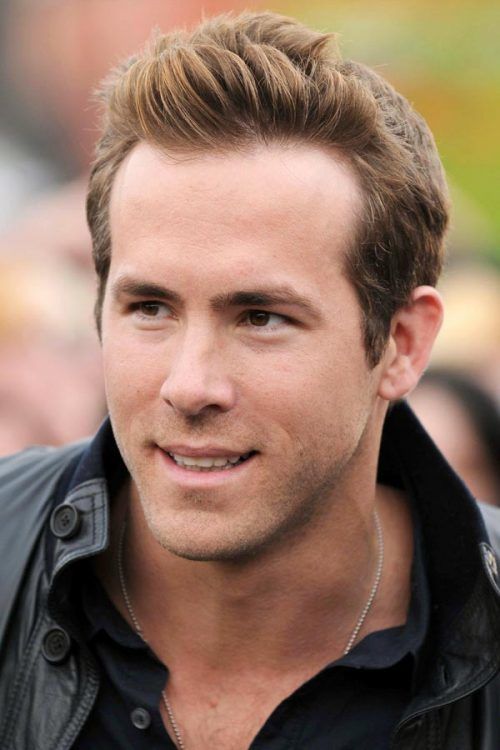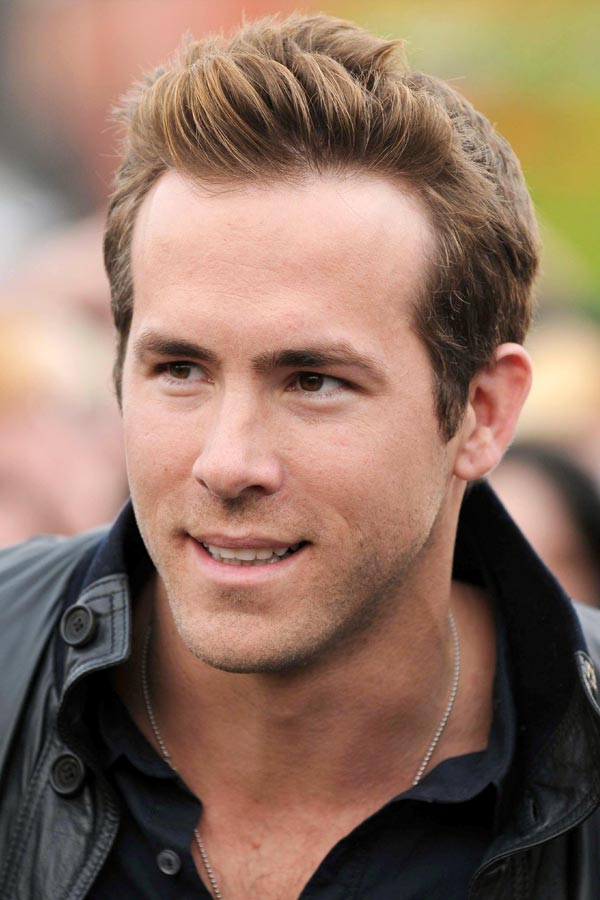 Source: s_bukley/Shutterstock
Ryan Reynolds' quiff hairstyles have become truly iconic. His hair texture allows him to create an ample look with his locks even though they may be thinning at places. To make the quiff sit still, you will need to tease it a little bit and fix with a strong hold hair spray.
Know How To Really Shape A Ryan Reynolds Haircut
Now, let us talk about how to maintain Ryan Reynolds haircut. The truth is it is effortless since the hair is mostly short. However, there is a list of thing to keep in mind if you wish to sport the look.
Trim your hair often.
Keep it clean.
Use a little bit of hair product to keep the cut in place and to grant it some class and style.
As simple as that!
Many men nearly admire Ryan Reynolds haircut styles. That is why we decided to gather all of the looks in one place. Pick your absolute favorite cut and add that super stylish vibe to your look!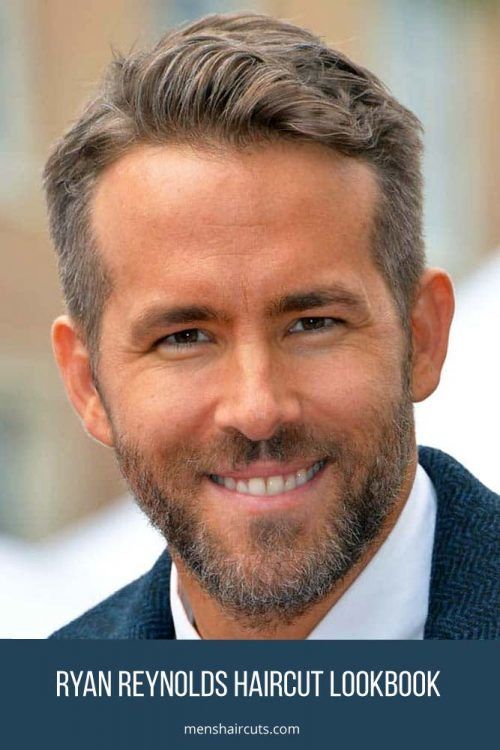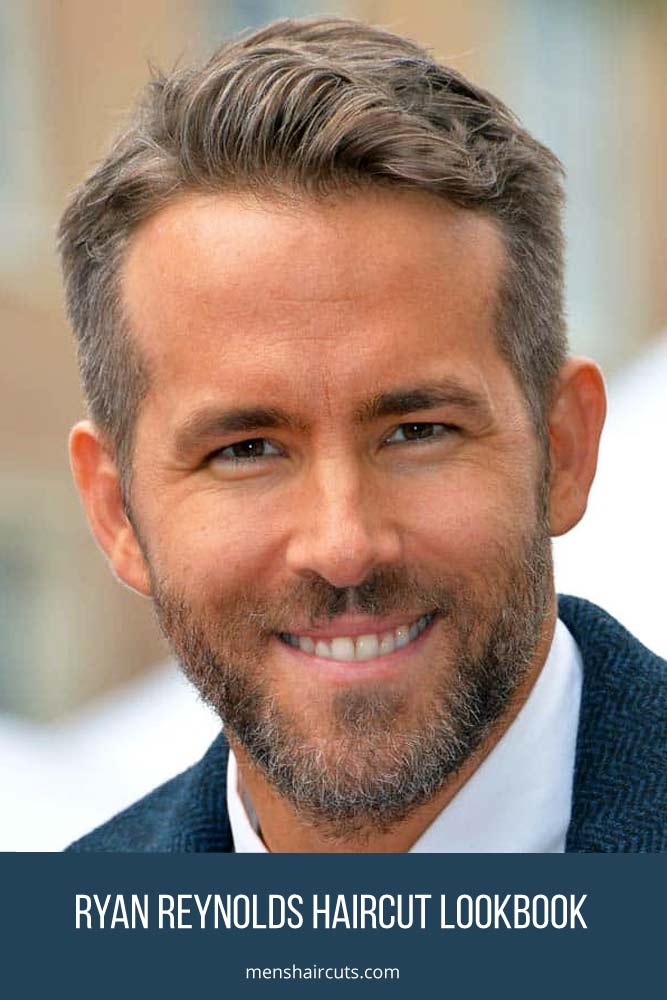 enable
@Vancityreynolds
Was this article helpful?