Sergio Ramos haircut has recently undergone some drastic changes. The soccer superstar gave up on his relatively long locks and opted for a more utilitarian hairstyle. Though his new haircut is simple and low-key, Ramos manages to give it the personal flair. If you want to find out what haircut he has gone for and what hairstyles had preceded it, follow through here.
Sergio Ramos Haircut – World Cup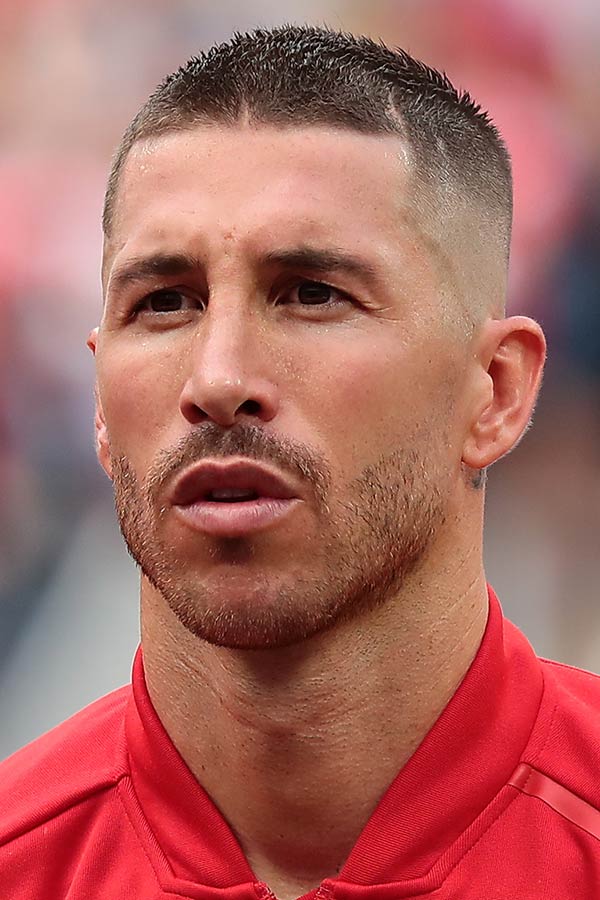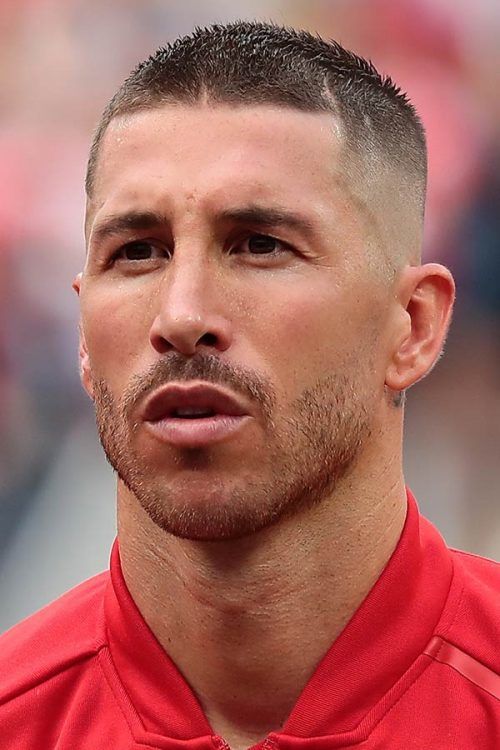 Bukharev Oleg/Shutterstock
Sergio Ramos new haircut is nothing but a classic buzz cut. Such short haircuts for men who play soccer are a very smart move, as they allow not worrying about your thatch during an important game.
How To Ask Your Barber For It?
View this post on Instagram
If you still don't know how to ask for a haircut, our go-to suggestion will be to show a photo. Though, if this isn't your methods or for some reason, you can't do this, tell your barber to give you a buzz cut with the top of about three inches length and faded sides about one or so inch long. Don't try to copy a cowlick though, which Ramos has at the front, as this is totally a natural feature.
How To Style The Sergio Ramos Haircut?
View this post on Instagram
This is basically the same as if to ask how to style short hair. That's the beauty of a buzz cut – in addition to a bold look, you get low maintenance and zero styling.
The Best Sergio Ramos Haircuts He Has Ever Worn
Sure thing, a buzz cut isn't the only hairstyle the captain of Real Madrid rocked. His lookbook features many more trendy hairstyles. So, let's take a closer look at the predecessors of Sergio's new haircut.
Faux Hawk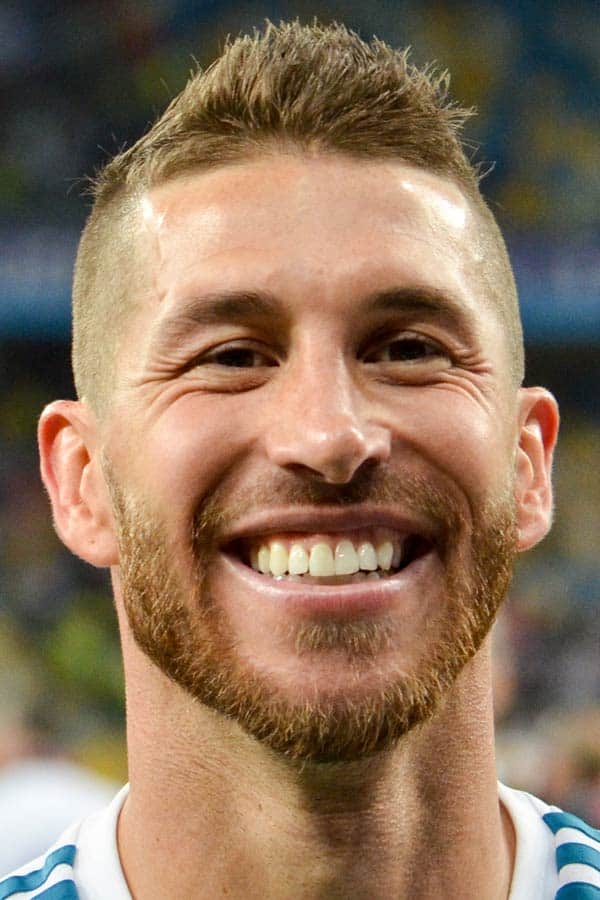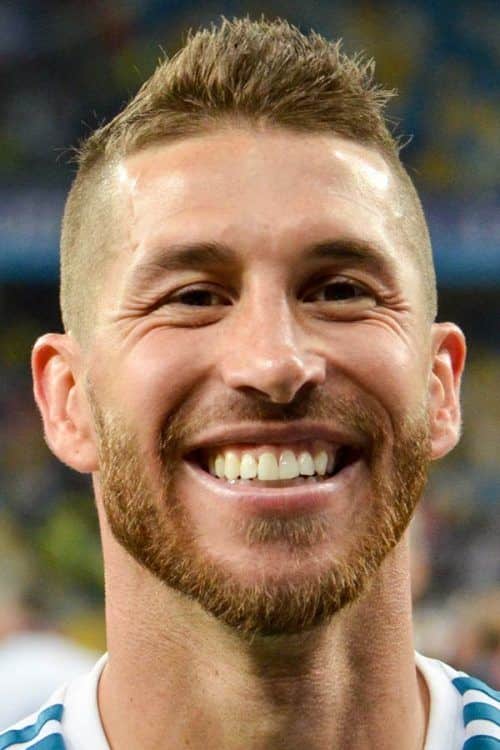 Vlad1988/Shutterstock
By all means, a faux hawk fade is a socially appropriate alternative to a traditional mohawk. Sergio chooses to complement it with thick stubble, which works as a pretty nice enhancement.
Slicked Back Undercut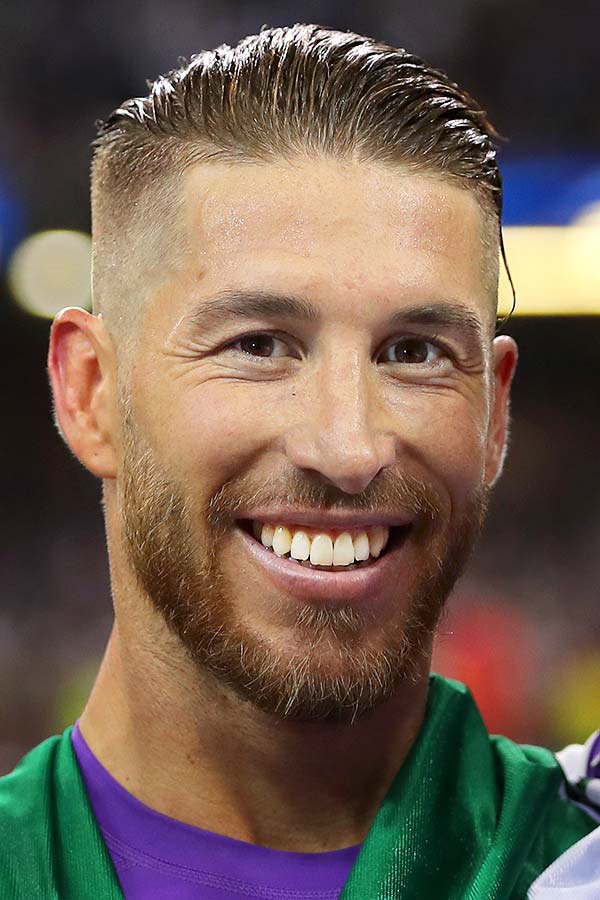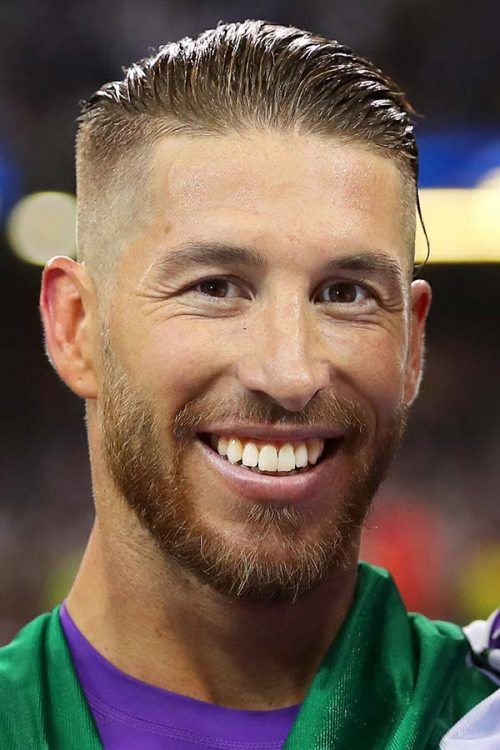 MDI/Shutterstock
An undercut is able to upgrade basically any hairstyle. Sergio Ramos haircut 2017 clearly demonstrates this fact. The soccer star goes for quite a lengthy top, which he prefers to slick back so that it won't distract him from the game.
Ivy League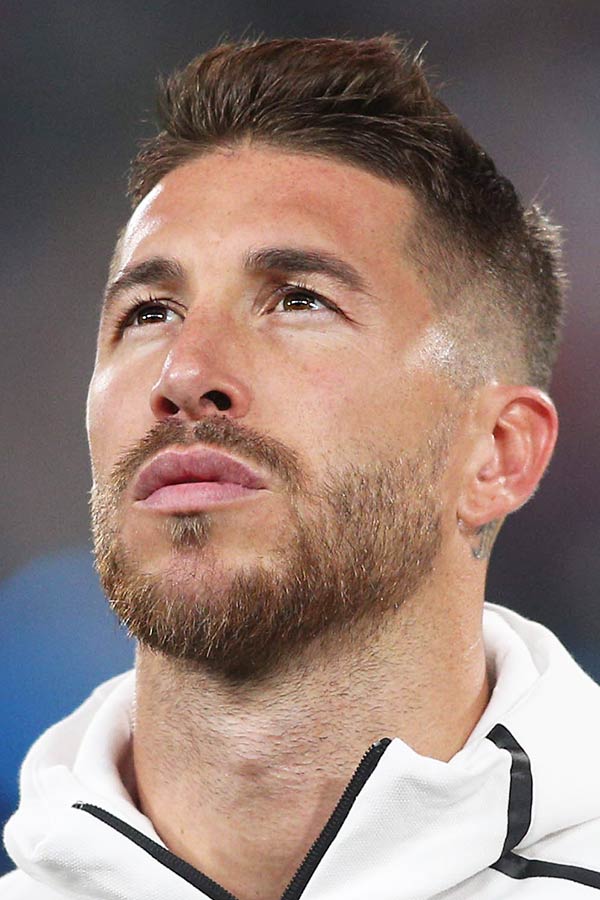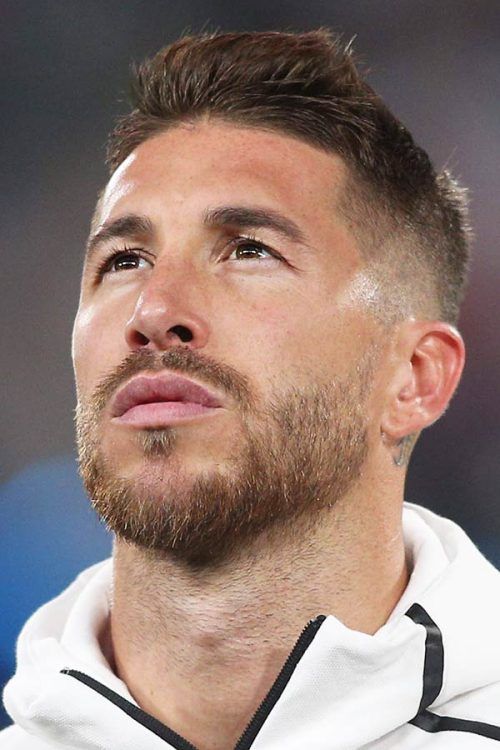 Marco Iacobucci Epp/Shutterstock
Who says that soccer haircuts can't be classic and elegant? Look at the Ivy League haircut Sergio Ramos flaunts so graciously and you'll immediately change your mind.
Buzz Cut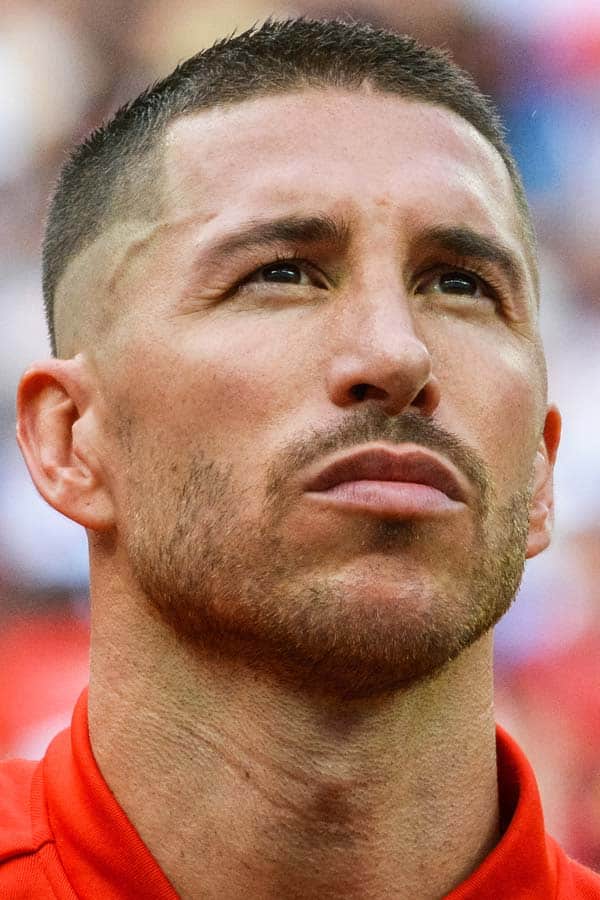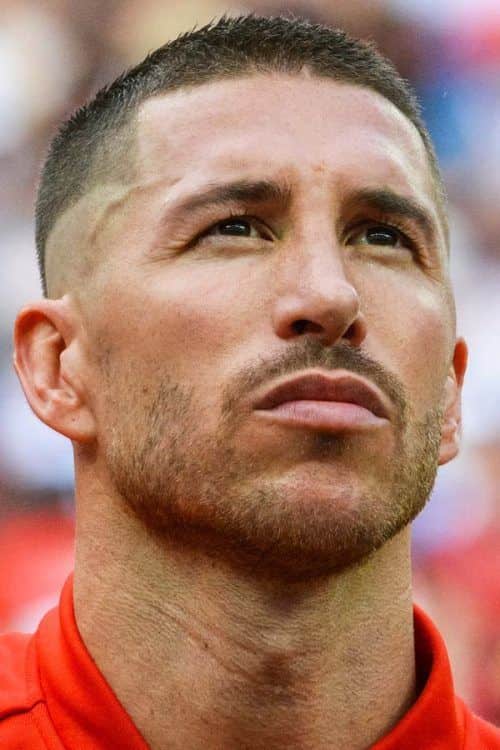 Alizada Studios/Shutterstock
Although we've already mentioned a buzz cut, we feel like it should be on the list too. Sergio has tried numerous variations of this versatile hairstyle adding different types of fade to it.
Side Part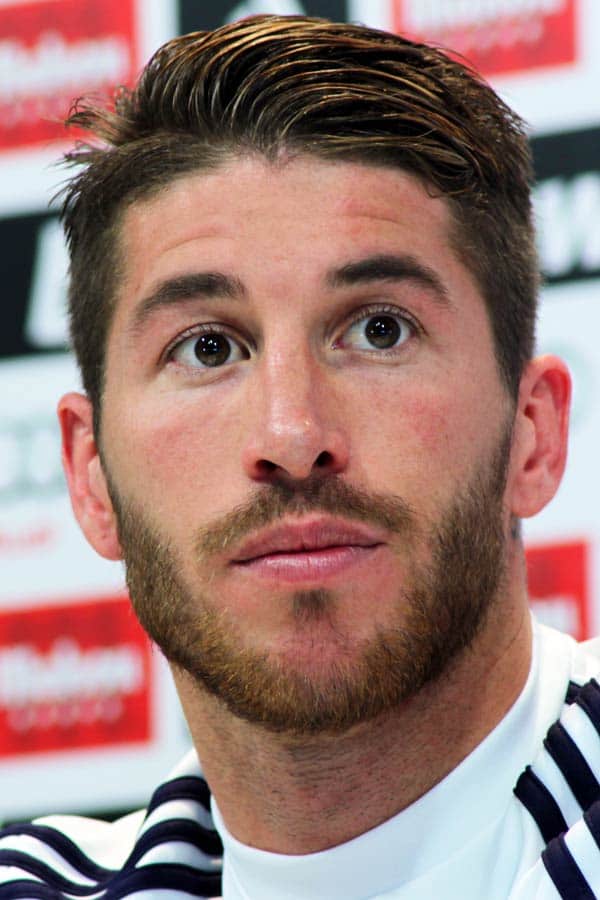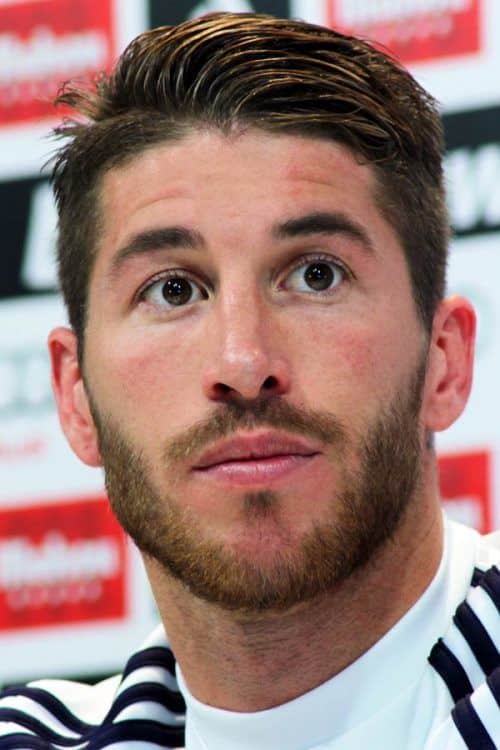 Javier Buckenmeyer/Shutterstock
A side part haircut is a real staple of the best Sergio Ramos hairstyles we've seen so far. Thanks to his cowlick, he manages to nail an angled side part at ease.
Taper Fade Haircut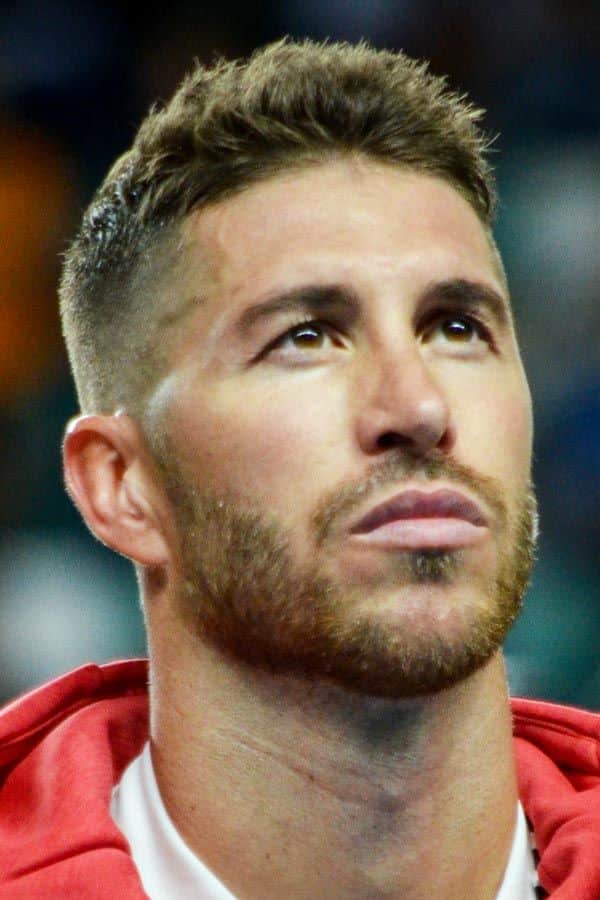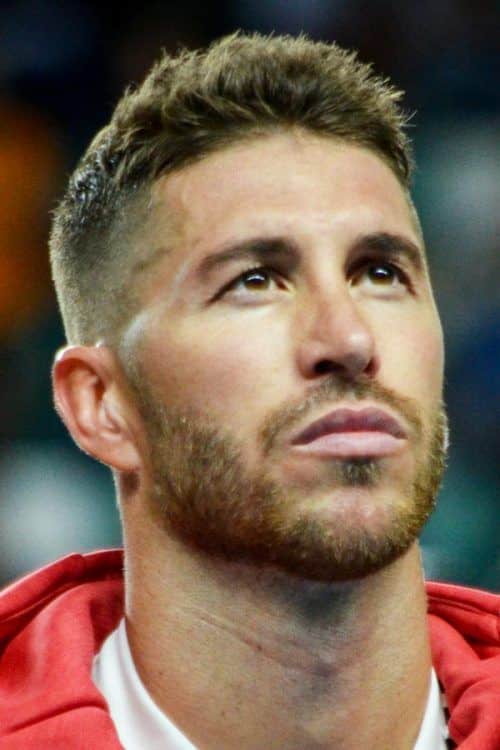 Vlad1988/Shutterstock
Sergio has been often spotted rocking different types of fades and tapers. Though, he can easily pull off both of them in one cut. Ramos's take on a taper fade comes out very stylish and attractive.
Mohawk Haircut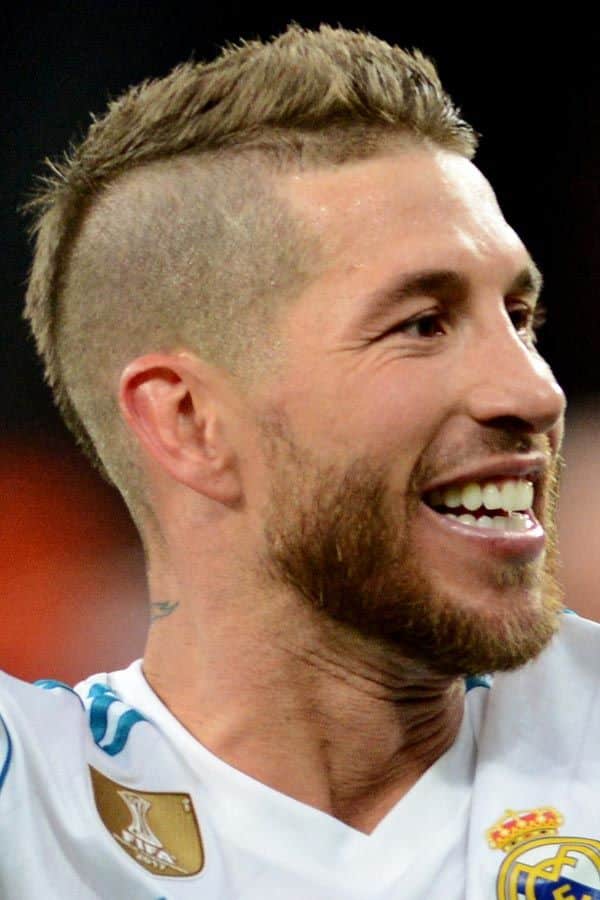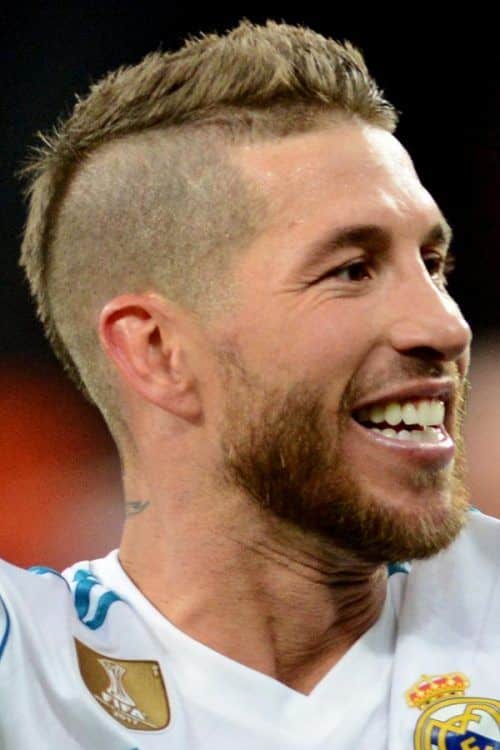 Review News/Shutterstock
Presumably, there's no such a soccer player haircut that is too daring for Sergio Ramos, and his epitome Mohawk effortlessly proves it.
Side Slicked Medium Hair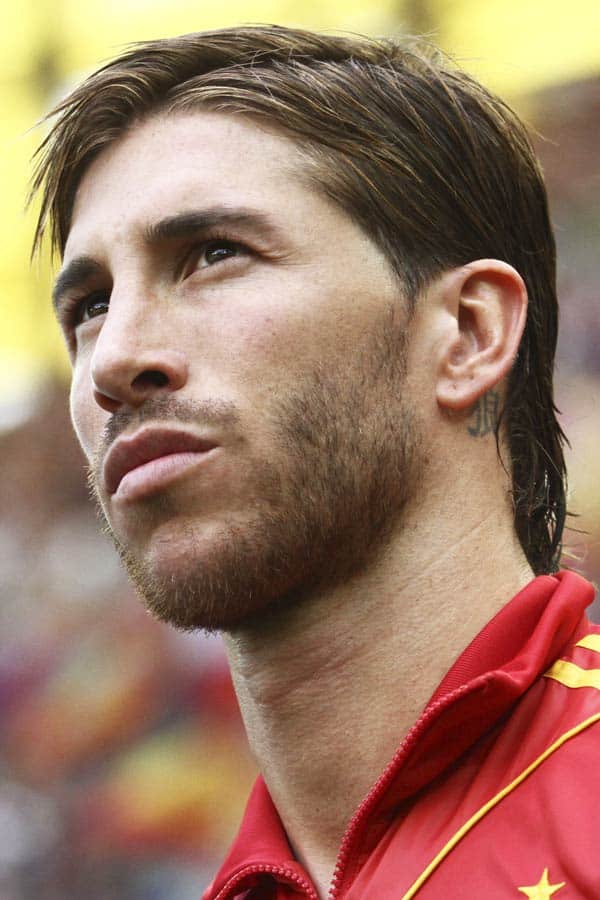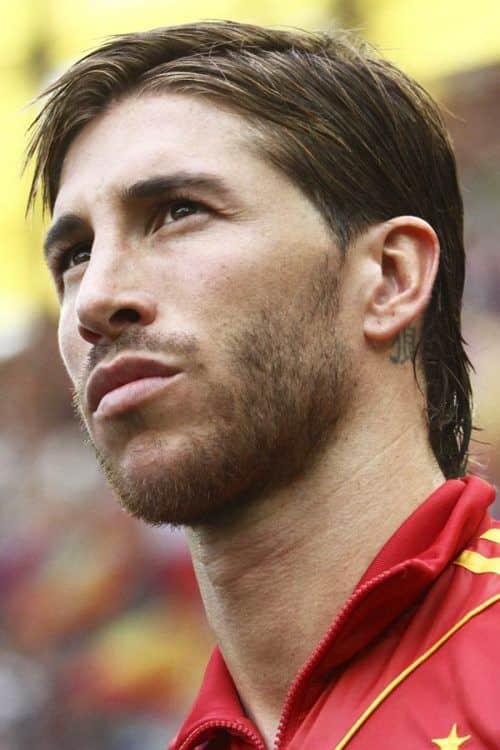 YiAN Kourt/Shutterstock
Notably, almost every Sergio Ramos haircut takes more or less advantage of his cowlick. And this medium-length side-slicked hairstyle is no exception.
Quiff Hairstyle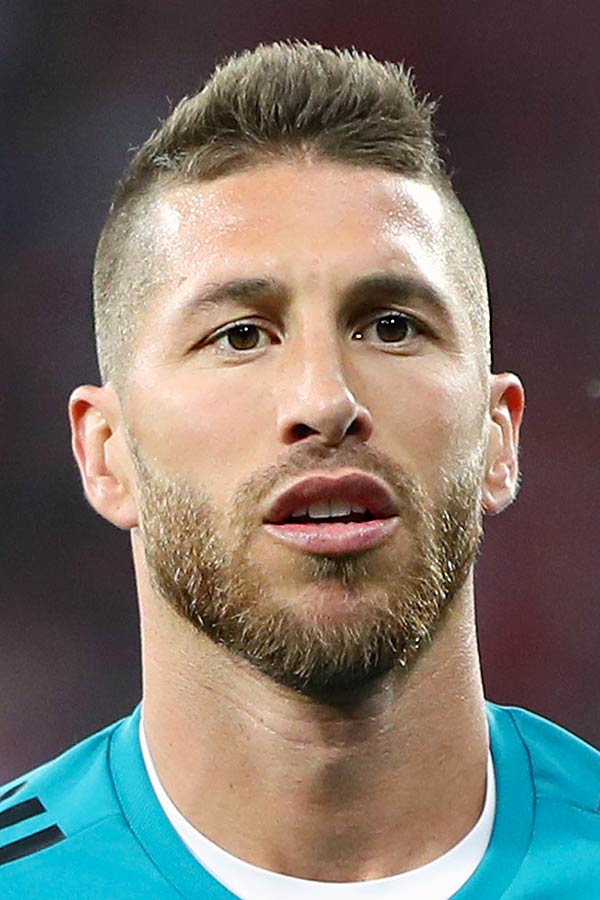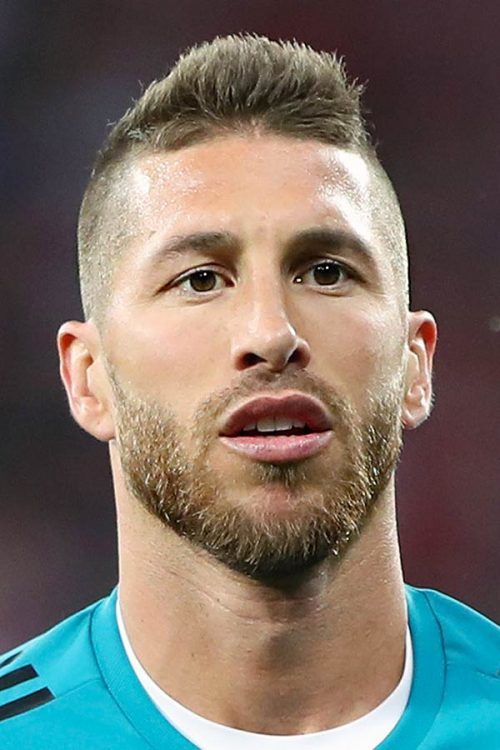 viewimage/Shutterstock
What's your biggest expectation from soccer player haircuts? They should be stylish yet practical, right? Sergio Ramos seems to know it well, as his quiff haircut is a real statement.
Just about any Sergio Ramos haircut is welcomed by the public with great admiration. Thanks to this, he's considered not only a brilliant soccer player but also a hairstyle icon. That said, we've already selected the Ramos-inspired hairstyle to recreate. What about you?