Since ancient times, Viking braids have been considered a symbol of power, masculinity and vigor. No wonder they are still very popular these days. If you want to bring a warrior feel to your appearance, then you can hardly think of a better option than a Viking braid. So that the choice of the style would be easier for you, we have picked out the most impressive ideas of Nordic braids and viking hairstyles and put them together in the following guide. Feel free to use it for your inspiration.
Viking Mohawk Braid
With a mohawk, you are guaranteed to look bold and impactful, especially if you enhance it with a male Viking braid. Get the sides undercut for a more high contrast look or faded if you prefer a rather low key style. The type of braids for men can be just anything, which mainly depends on your personal preference.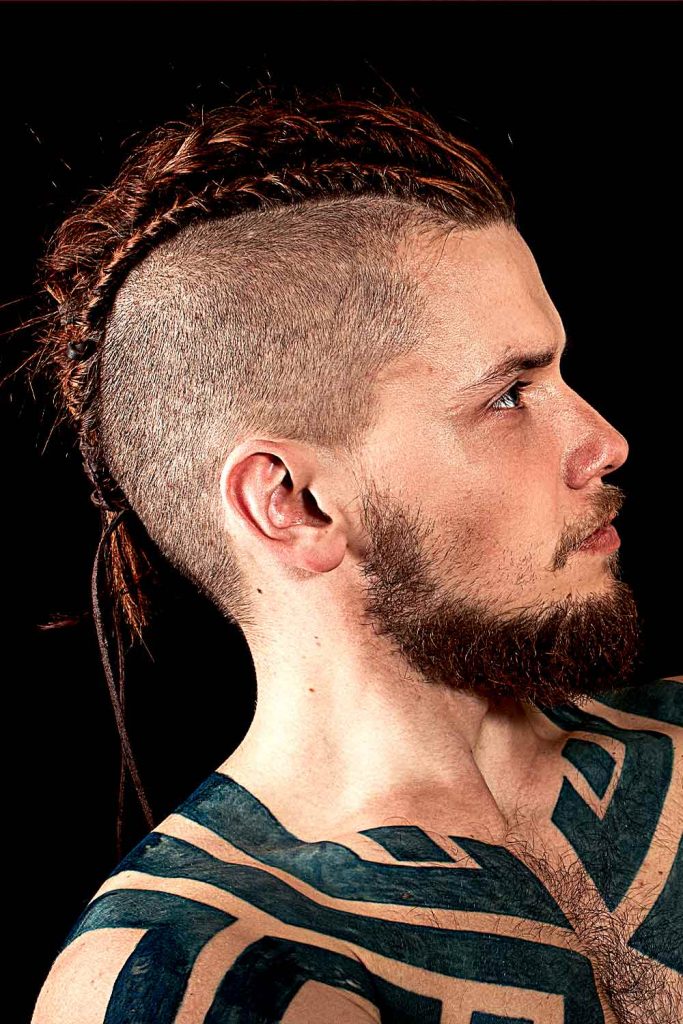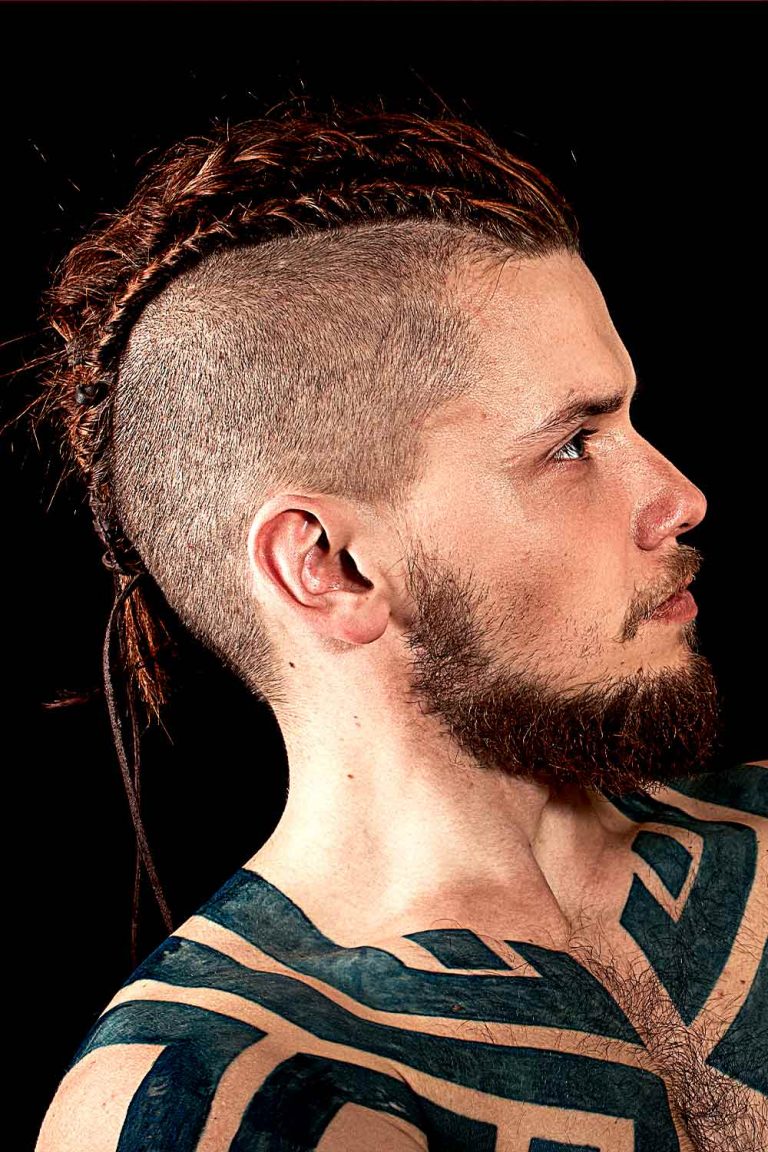 Long Hair Viking Braids
Traditionally, Viking style braids are worn on long locks for good reason. When your hair is long, it allows you plenty of braiding options. As such, you can play around not only with braid types of long hairstyles for men but the way they are styled afterward. In case you find a long mane overly exhausting to maintain, you can remove the bulk from it with the help of a fade or undercut.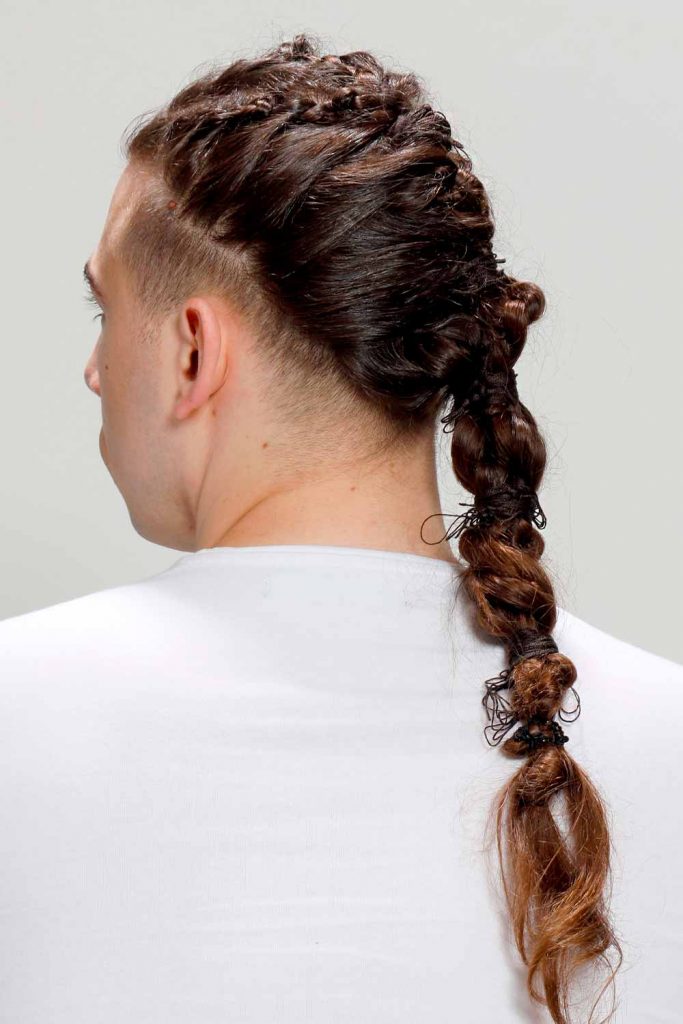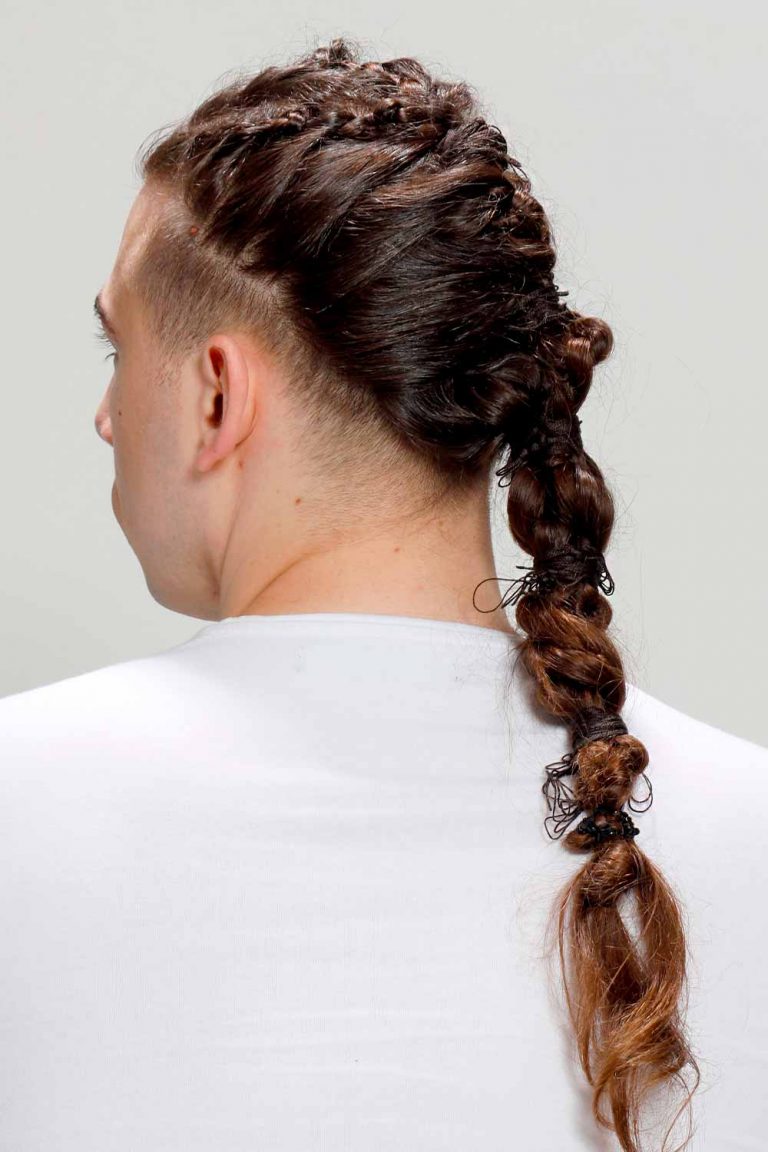 Viking Cornrows
For mens Viking braids, your imagination is the only limit. So, if you feel like taking it up a notch, go for any braid style you wish. Cornrow braids are an unusual solution for a warrior hairstyle. Yet, in addition to looking cool and stylish, they are also practical and versatile.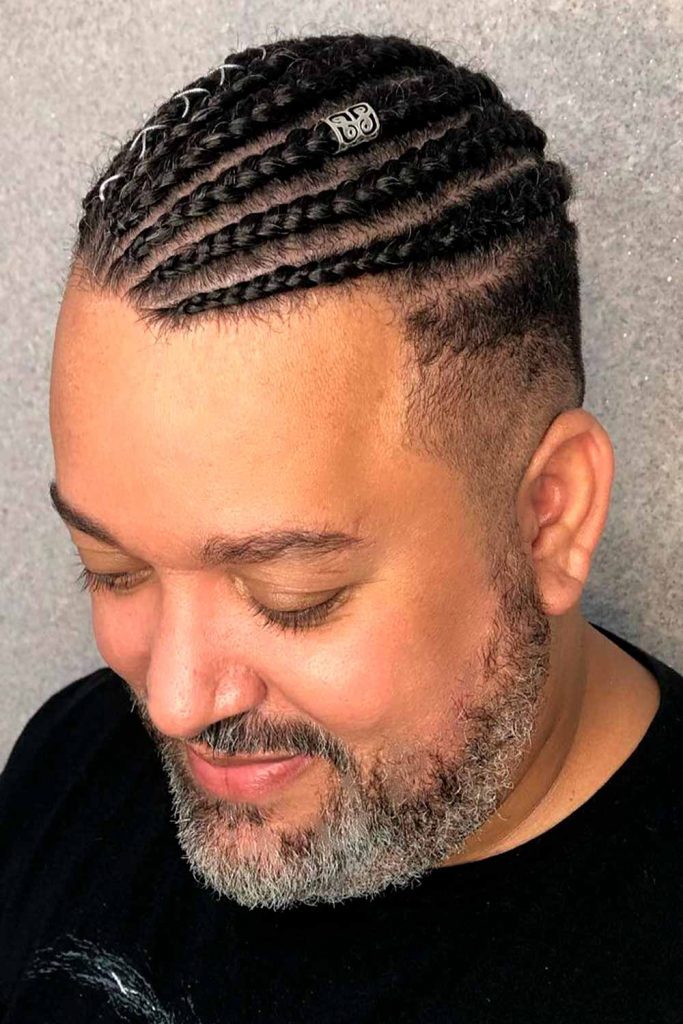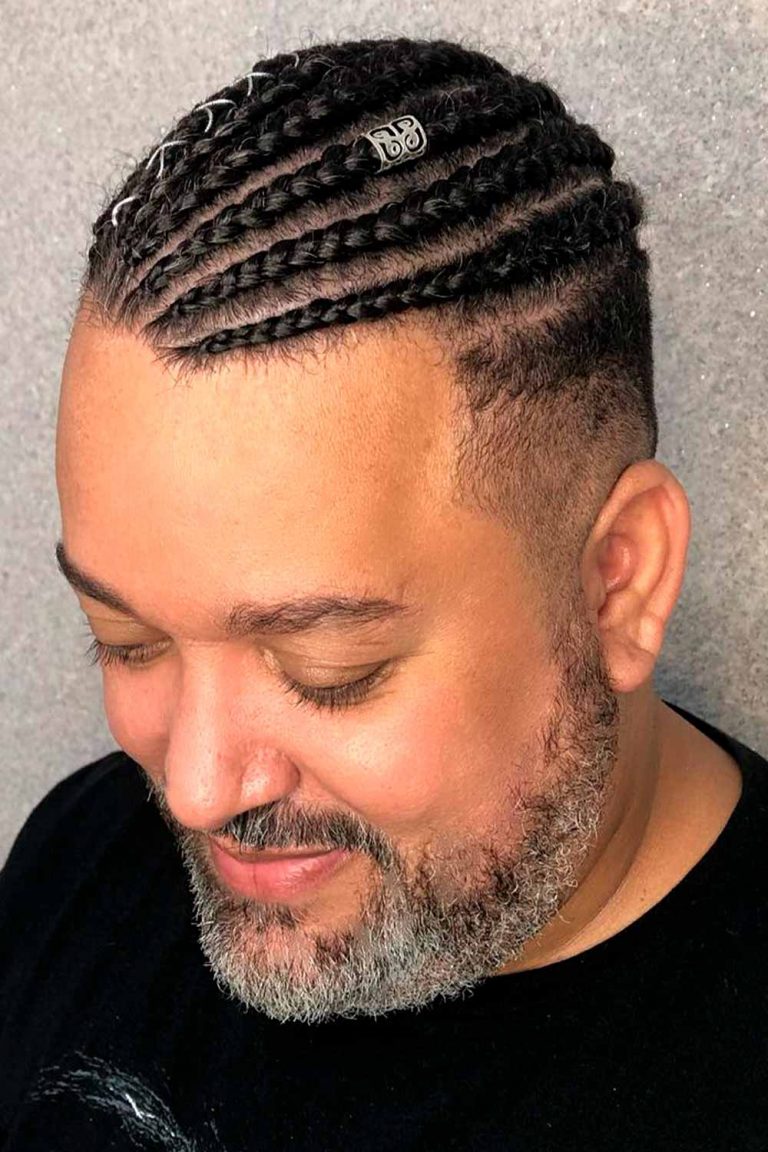 Source: @cwbraids_br via Instagram
Modern Ragnar Haircut
It is always a good idea to draw inspiration from historical characters, such as the Viking legend Ragnar. His signature hairstyle is a long braid with shaved off sides. Yet, there are plenty of modern variations of Ragnar braids, like an undercut Viking hair braid or faded Nordic braids.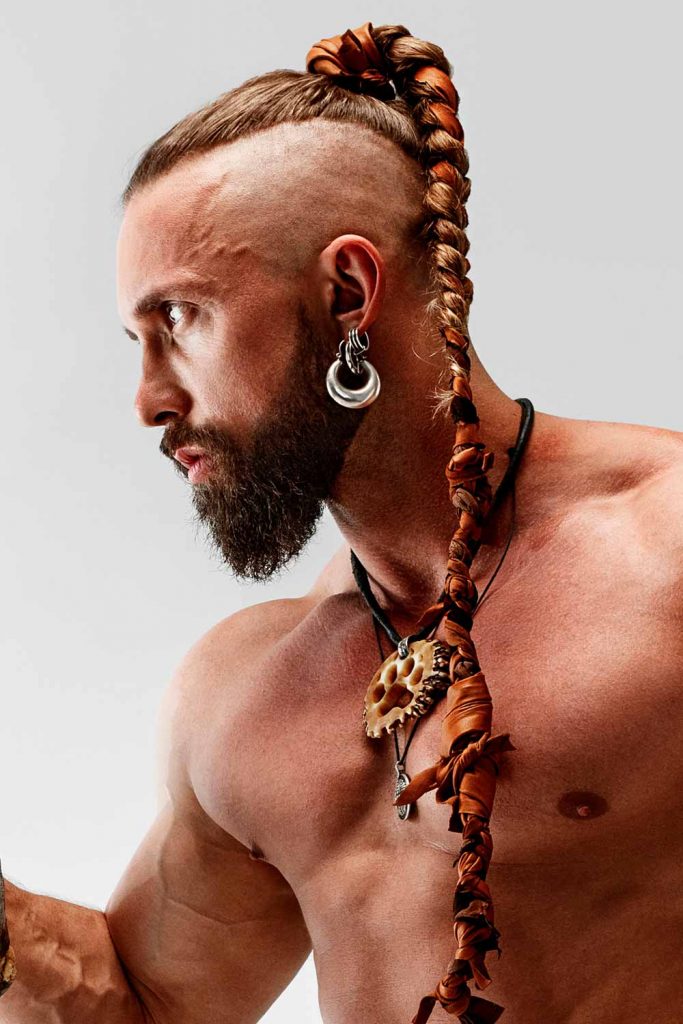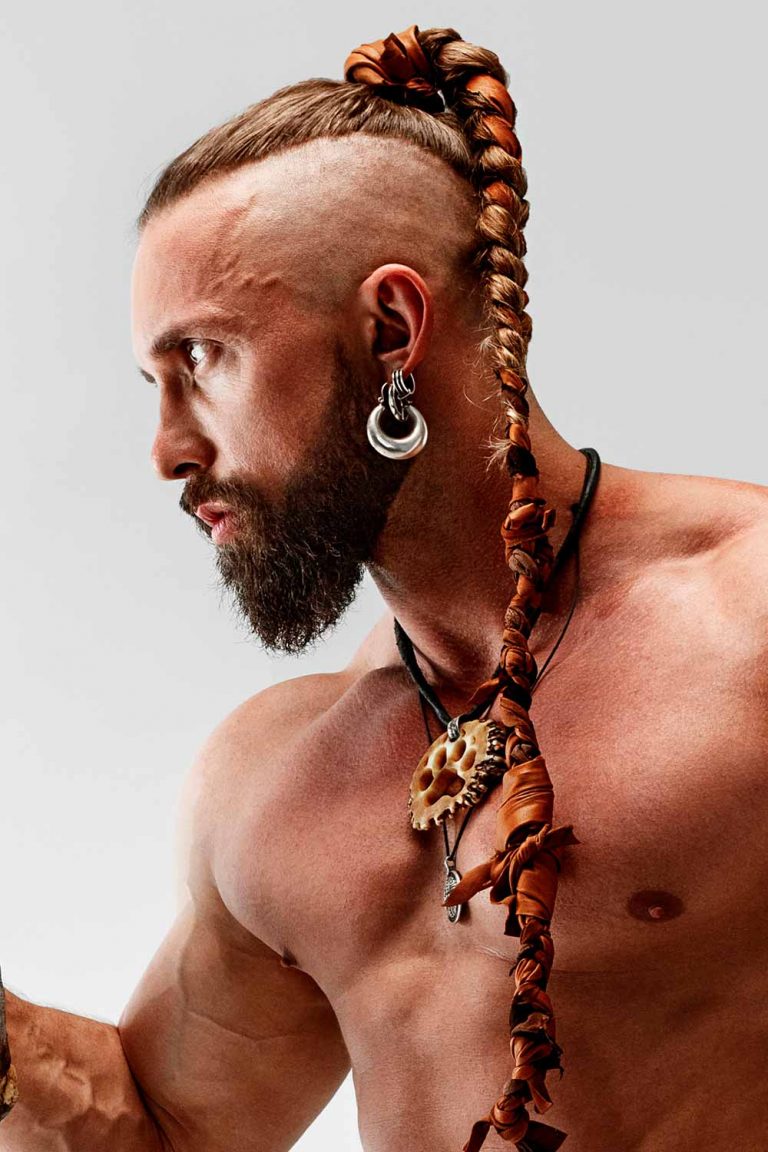 Viking Side Braid
To recreate the aesthetic of Viking braids men do not always have to braid all of their hair. They may simply get away with several side Vikings braids. In this way, they will still achieve the warrior look, but will also manage to show off their stately locks.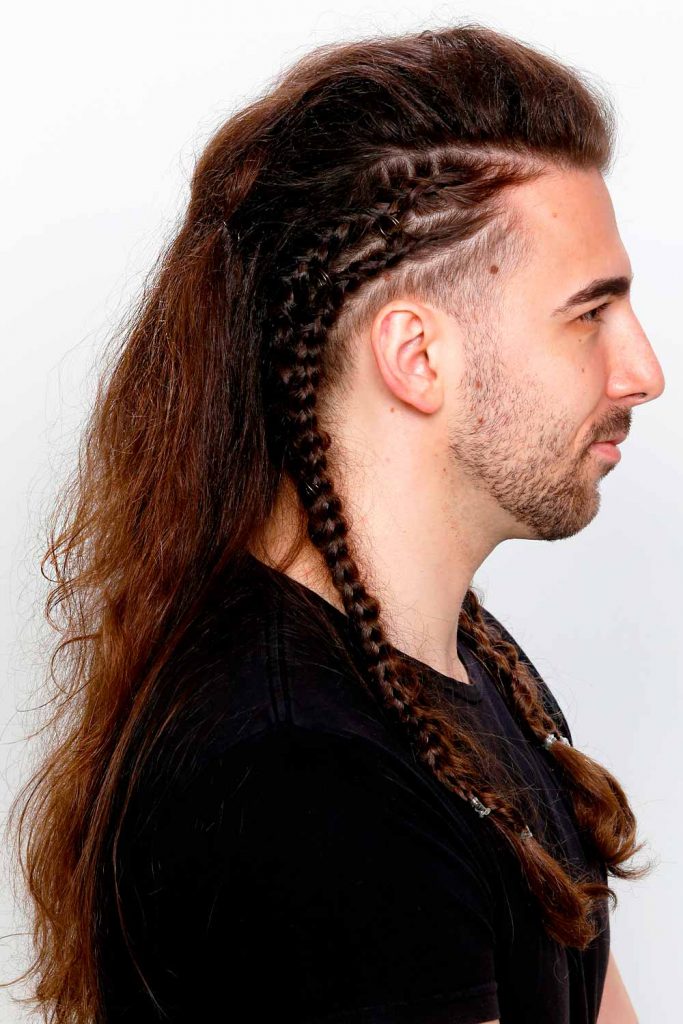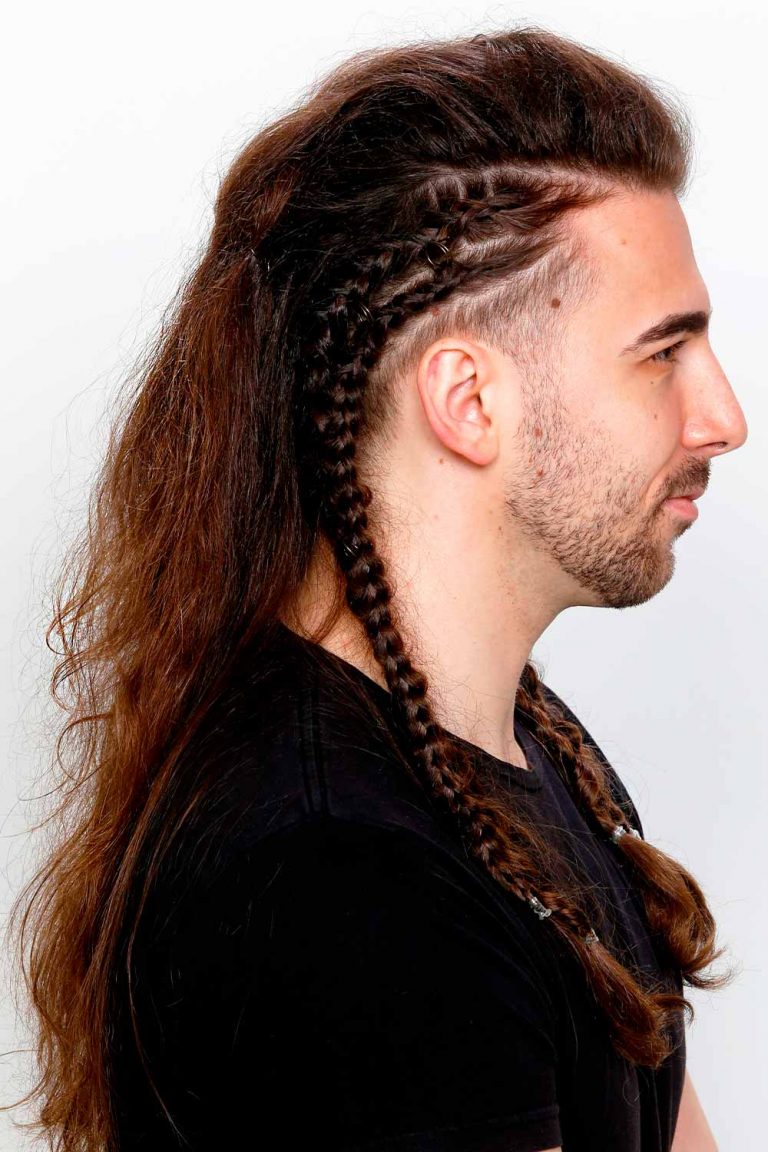 Viking Box Braids
The majority of protective hairstyles work perfectly as men Viking braids and box braids are no exception. Ideally, you should trim the hair on the sides and braid the rest of the locks dividing them into so called boxes – square sections. To pull everything together, you may then put your box braids into one solid braid or a men bun.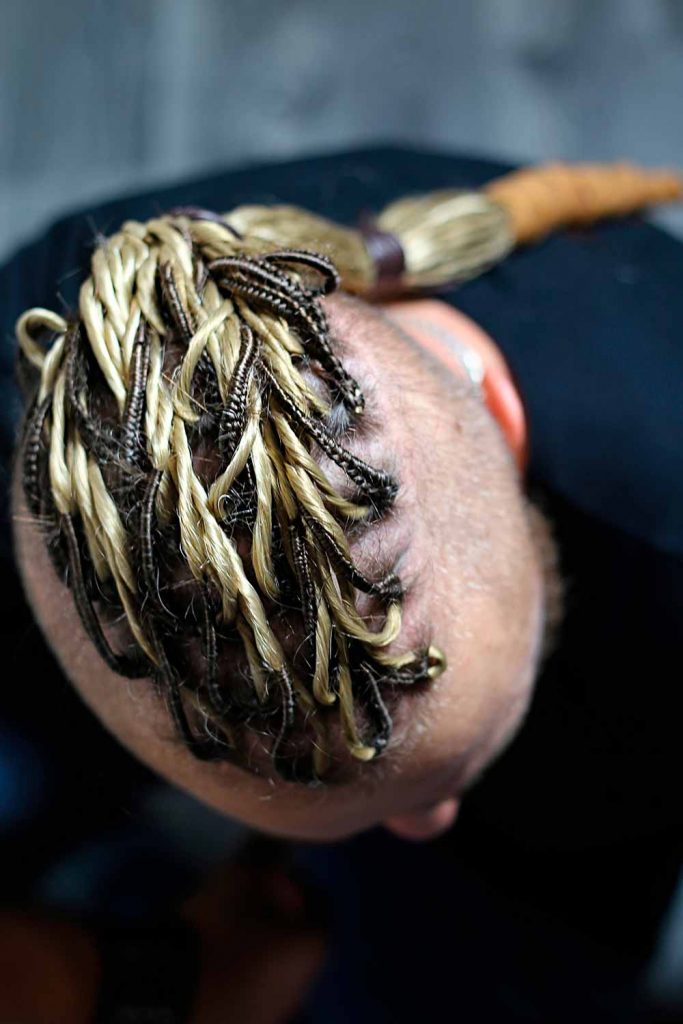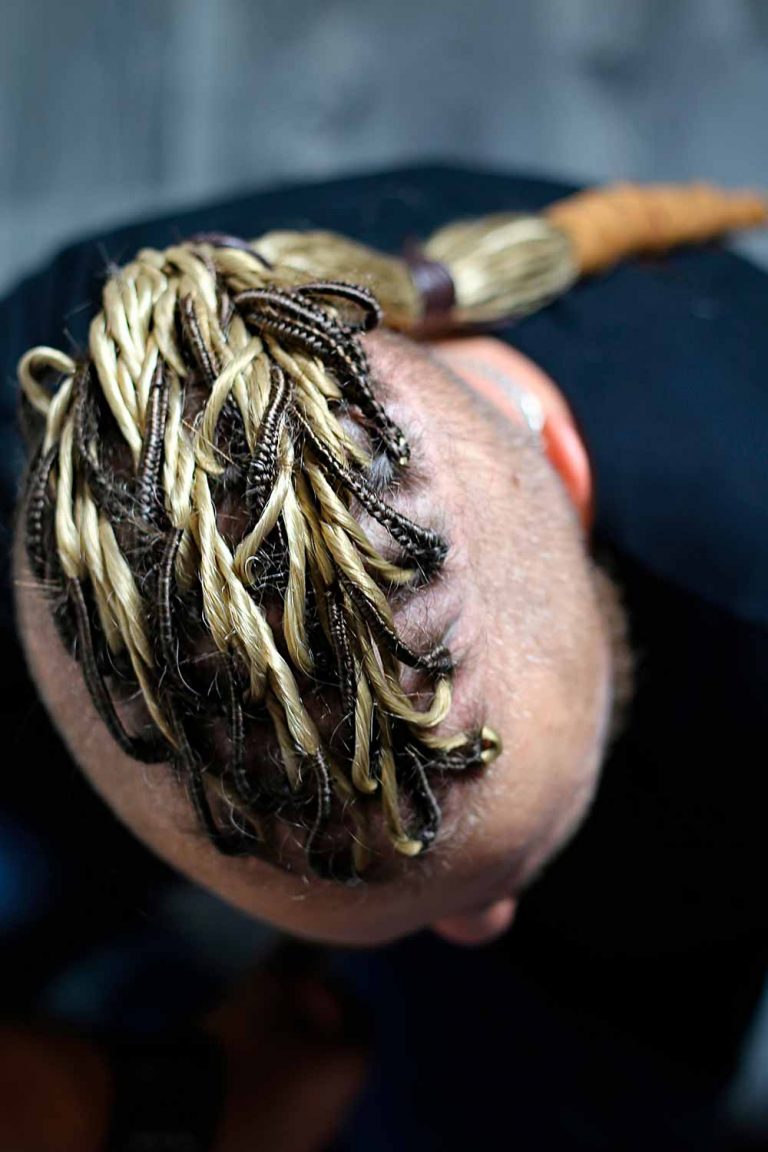 Short Cornrows Undercut
One of the best things about cornrows is that they do not require particularly long tresses to create. Basically, they are perfect short male Viking braids. To keep the braided top in the center of attention, pair the look with an undercut on the back and sides and a Viking beard.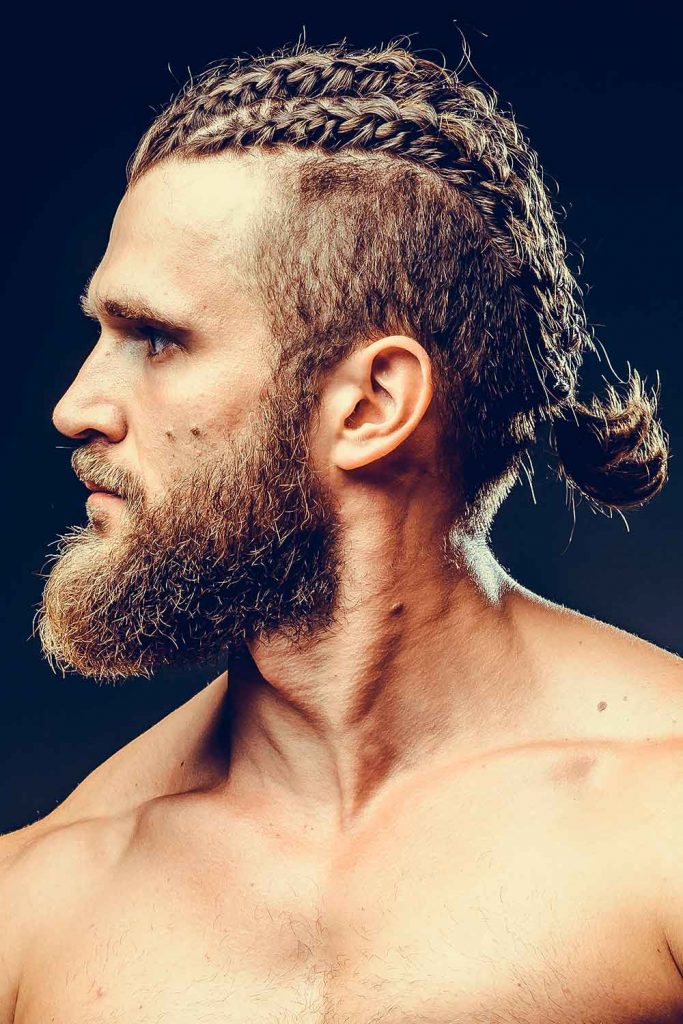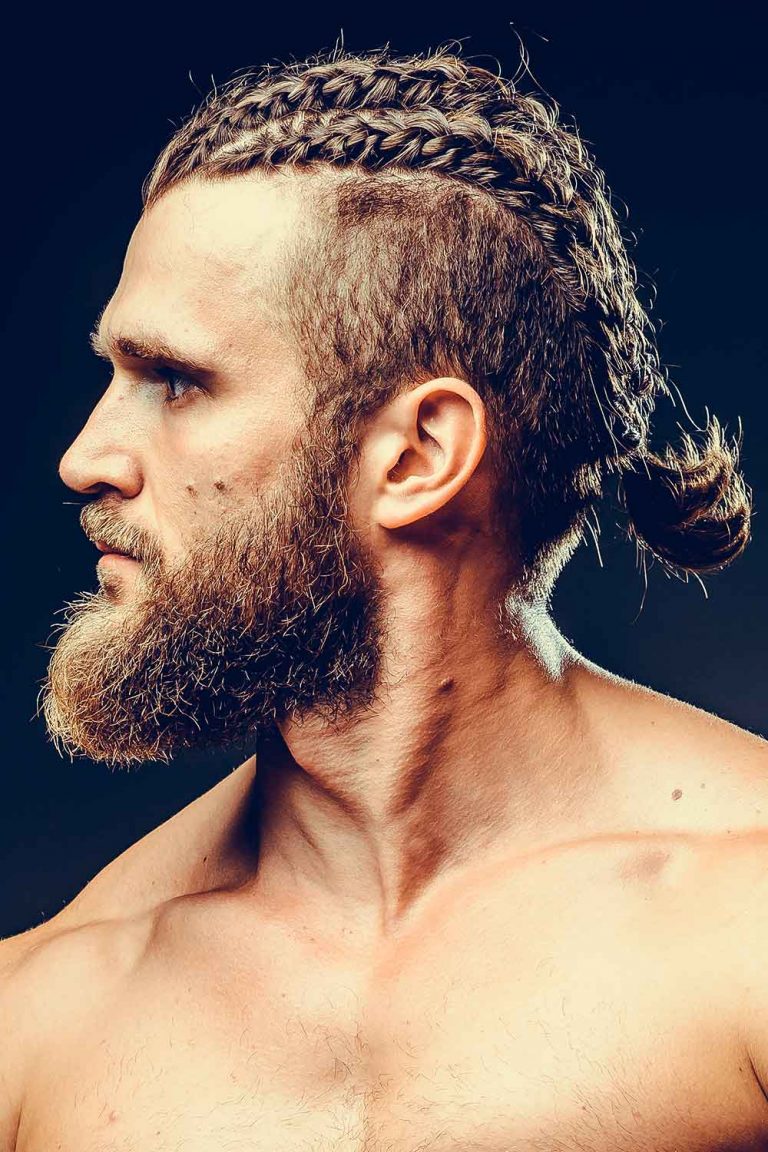 Twisted Ponytail
A twisted pony is one of the easiest Viking braid hairstyles. However, the ease of styling does not make it any less impactful or attractive. To get the look, you need to tie your hair in a high pony, divide it into two equal parts and twist them together.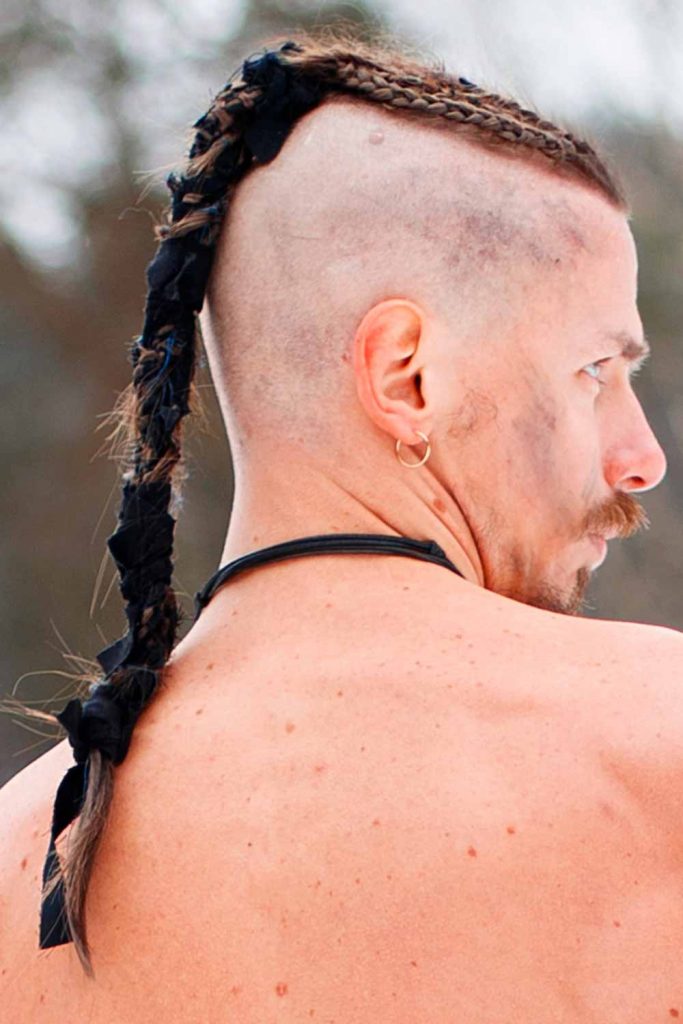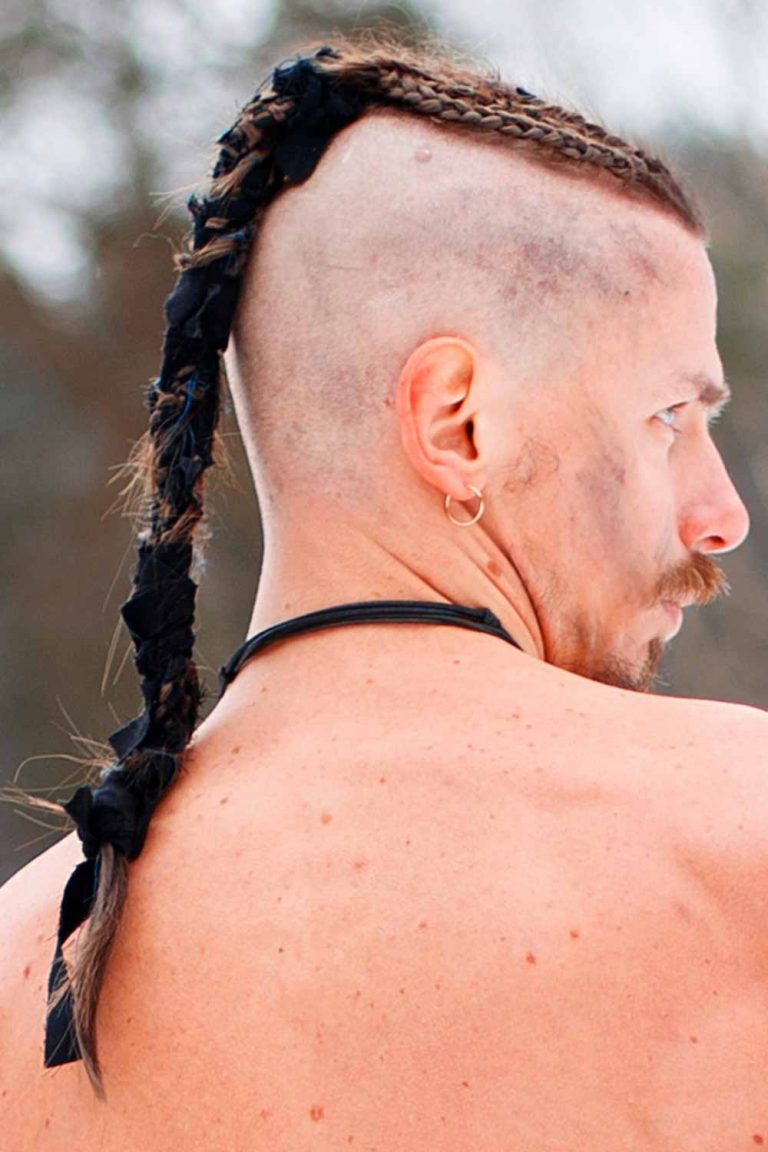 Short Viking Braids
A short Viking haircut braid is a great way to go for guys who do not have enough patience to grow their hair long. Several weaves are more than enough to get a decent Viking braid men hairstyle. What is more, you may only grow the hair on top, while keeping the sides and back neatly trimmed.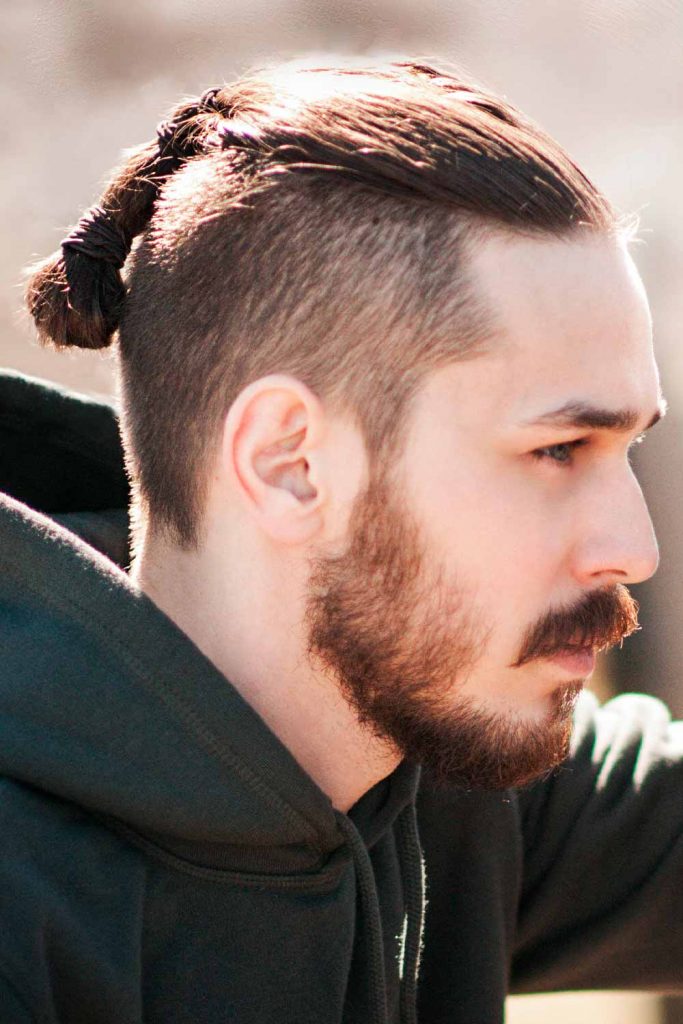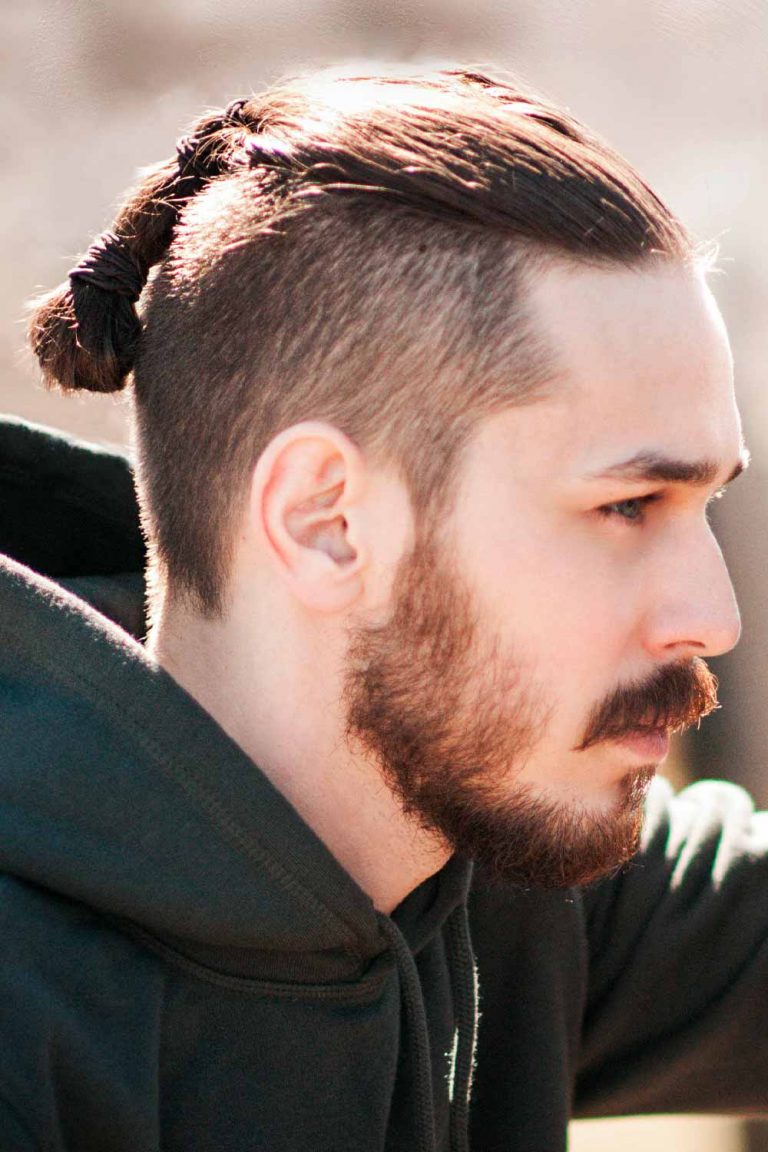 Undercut Viking Braid
Even though Viking braids for men already appear quite edgy and intense, you can add more interest to your look by accompanying it with an undercut haircut. You can hardly call this Viking braided hair style low maintenance. But you may expect all your effort to pay off with tons of compliments you are going to collect.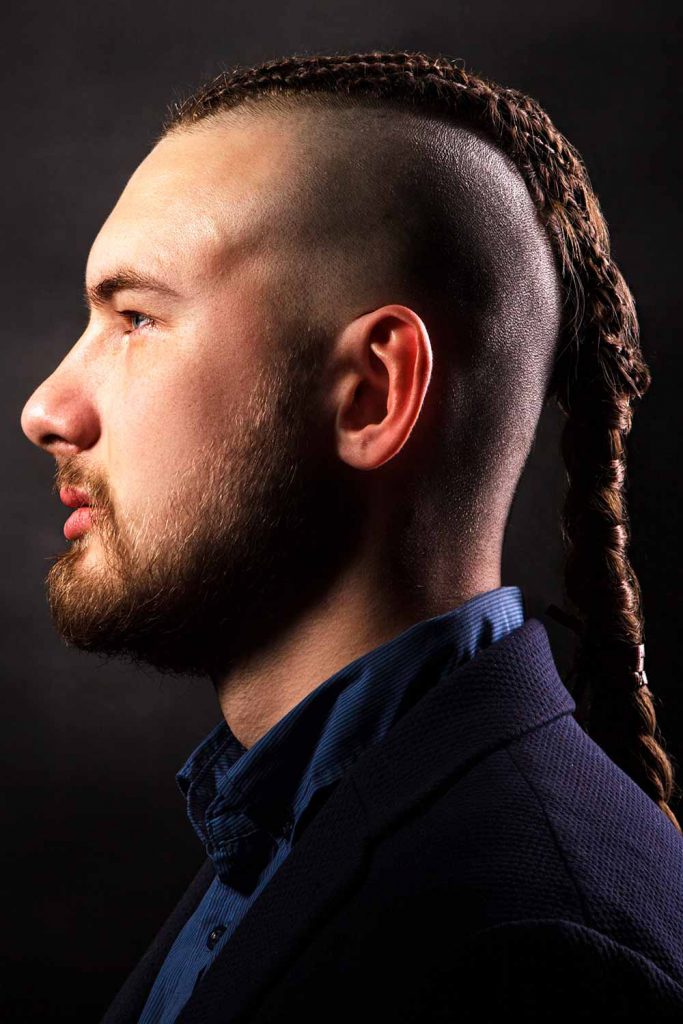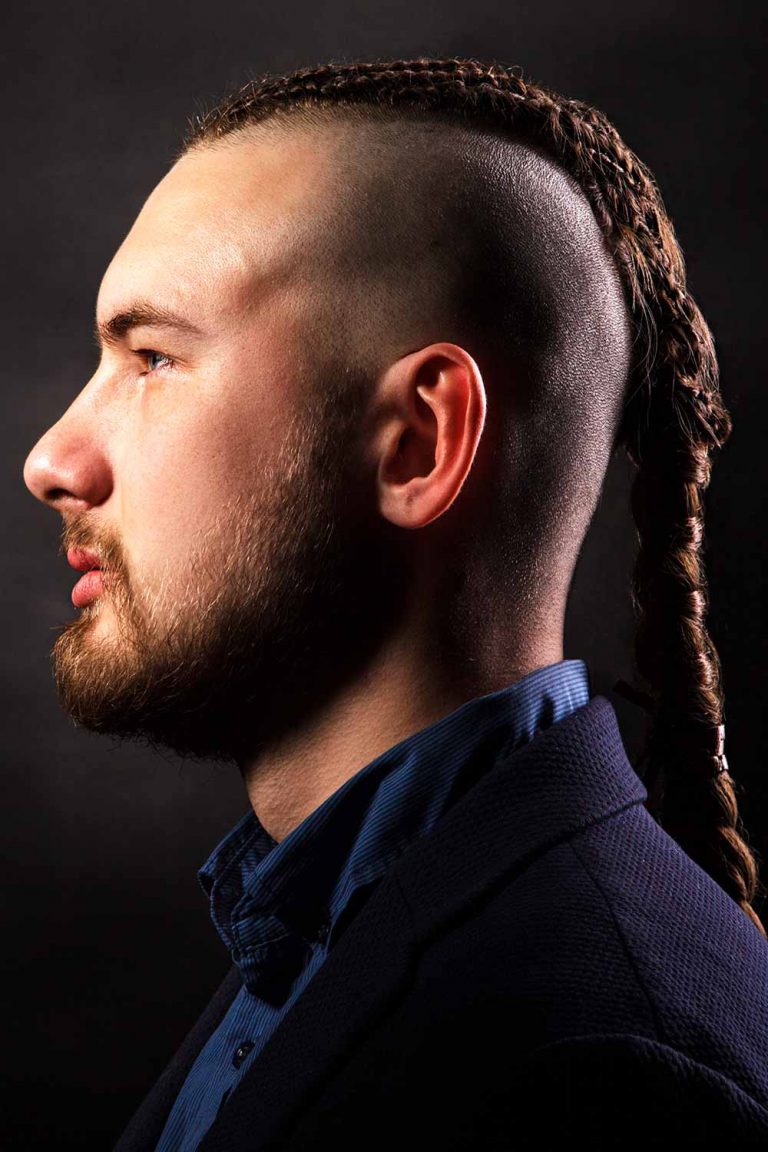 Dreaded Viking Hairstyles
If you normally wear dreads but would like to upgrade your hairstyle a bit, you can turn them into a Viking braids male style. To do this, pull the dreadlocks up and simply braid them. This hairstyle allows for various embellishments for the authenticity of the look, such as beads, feathers and rings.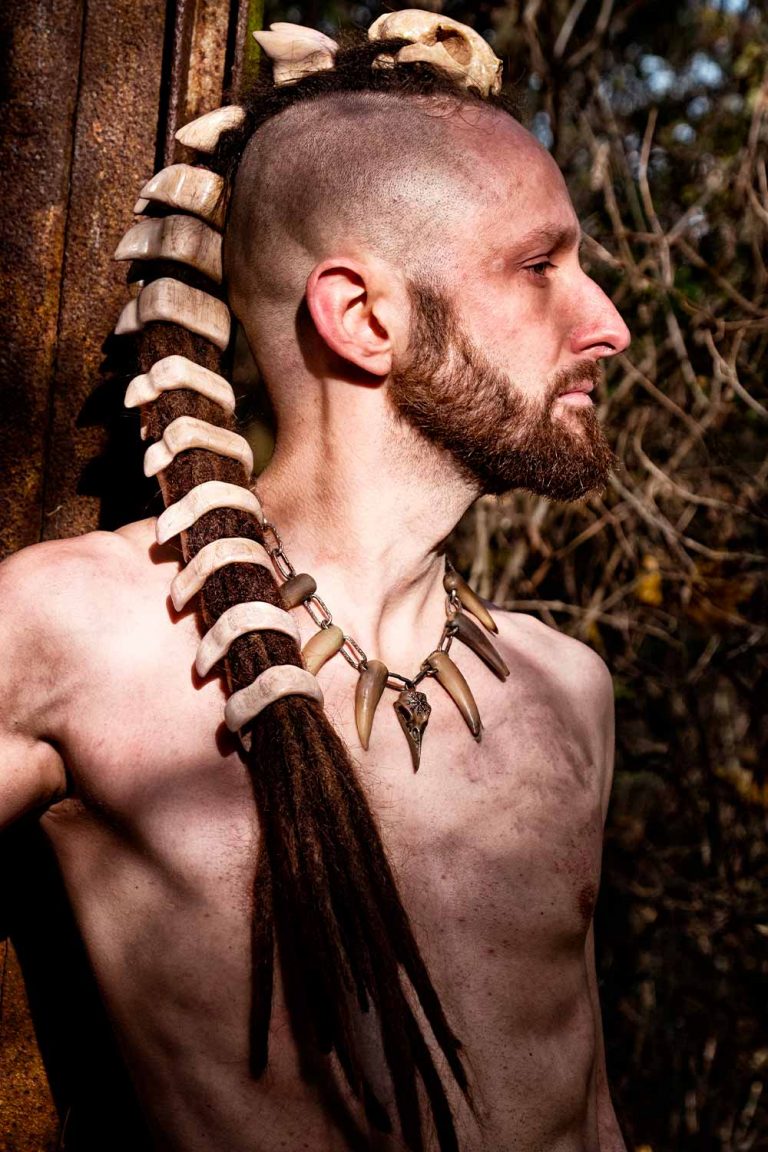 Long Braided Viking Hair
With long Viking hair braids male styles may be just any. Yet, there is no need to reinvent the wheel, as you can never go wrong with classic three strand braids. The number of braids depends on your preferences and hair thickness. Should you have thin locks or opt for reserved hairstyles, a single braid is a failsafe choice.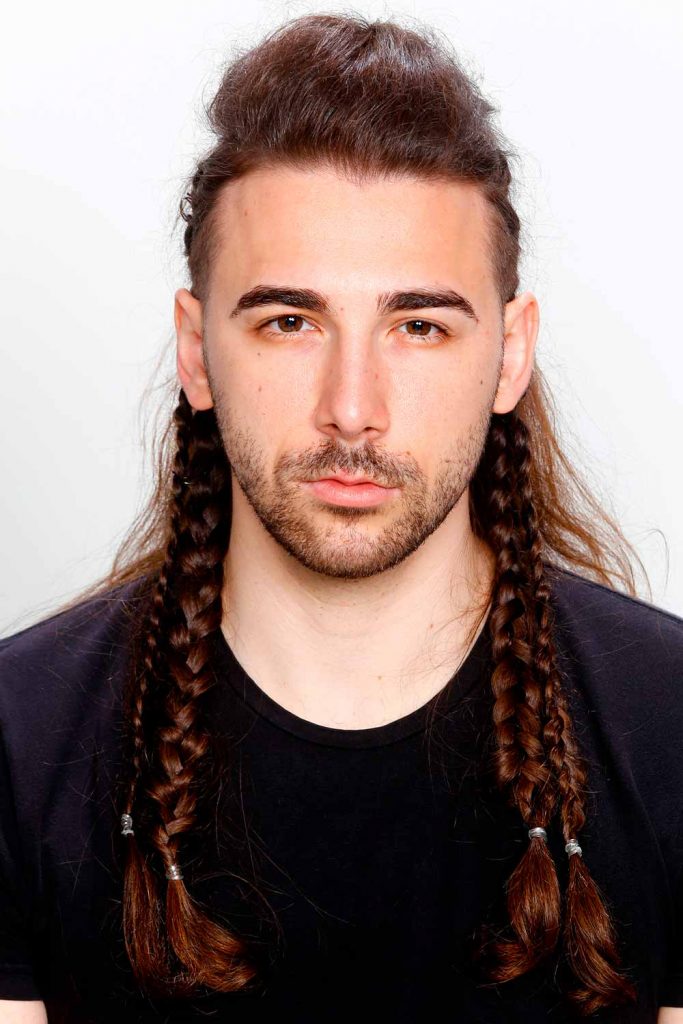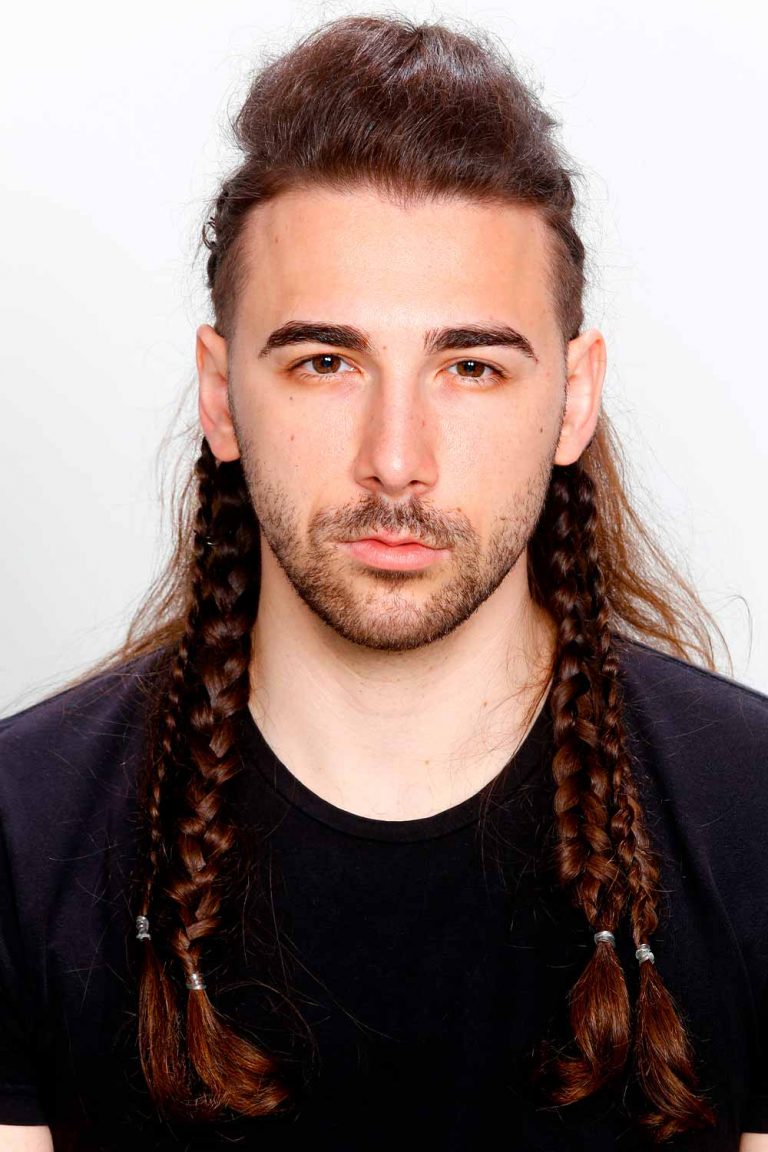 Faux Hawk Braid
If a mohawk appeals to you but you are not ready to commit to the look, faux hawk Viking mens braids are your way to go. They do not require any specific technique. Just make sure the center of your head is braided to that it looks striking against the sides and you are all set.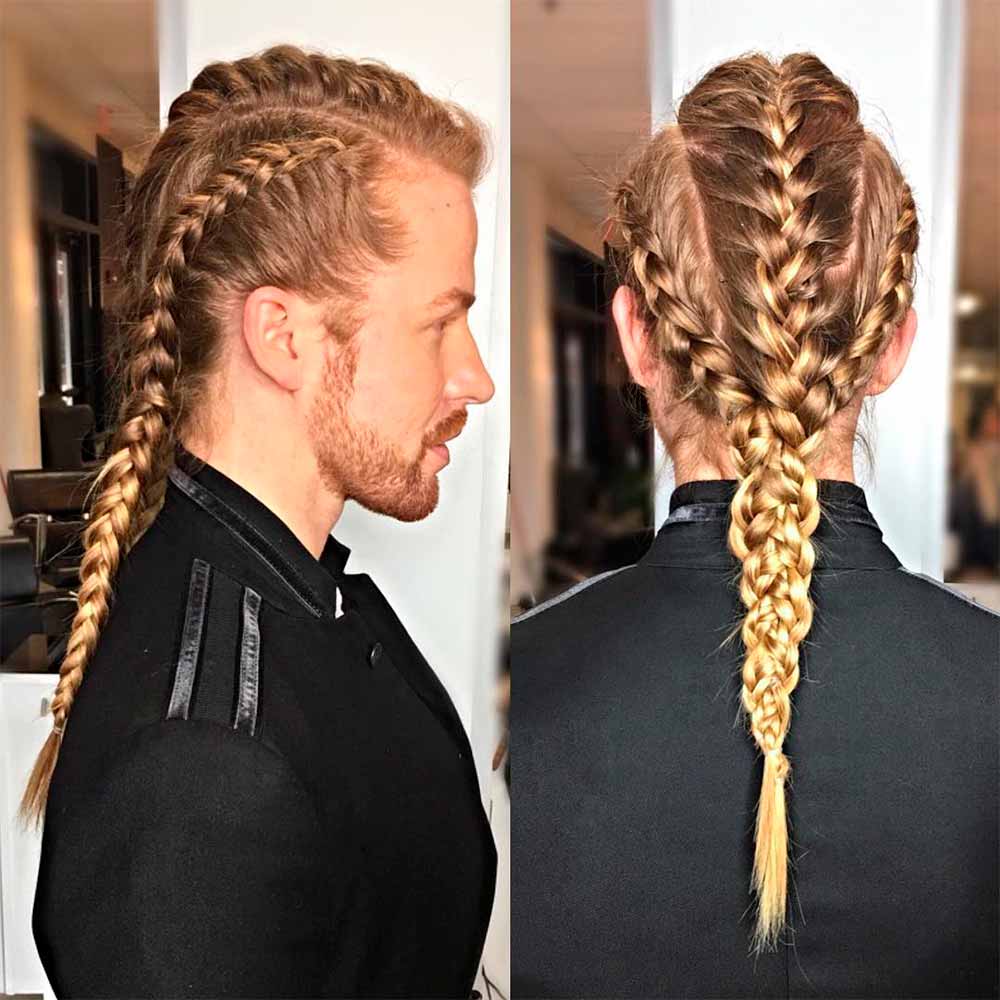 Source: @matthewmane via Instagram
Long Side Braids
Viking braids for guys come in all shapes, sizes and directions. Want to give your hairstyle an intricate twist? Go for long side braids. They may feel a bit unusual at first. But once you get used to them, you will be able to appreciate the style fully.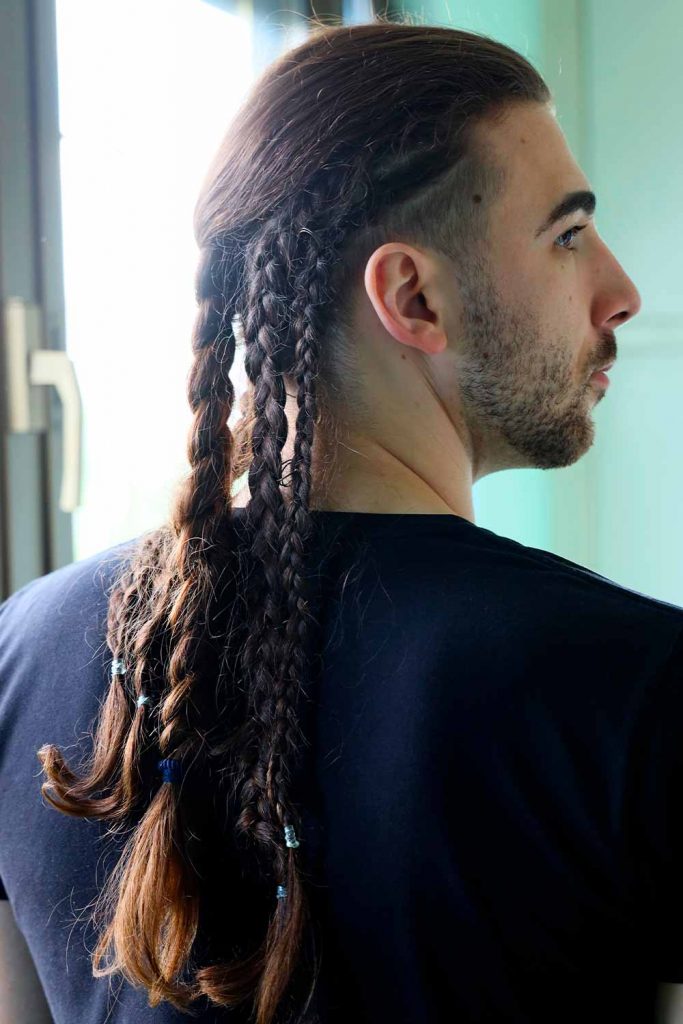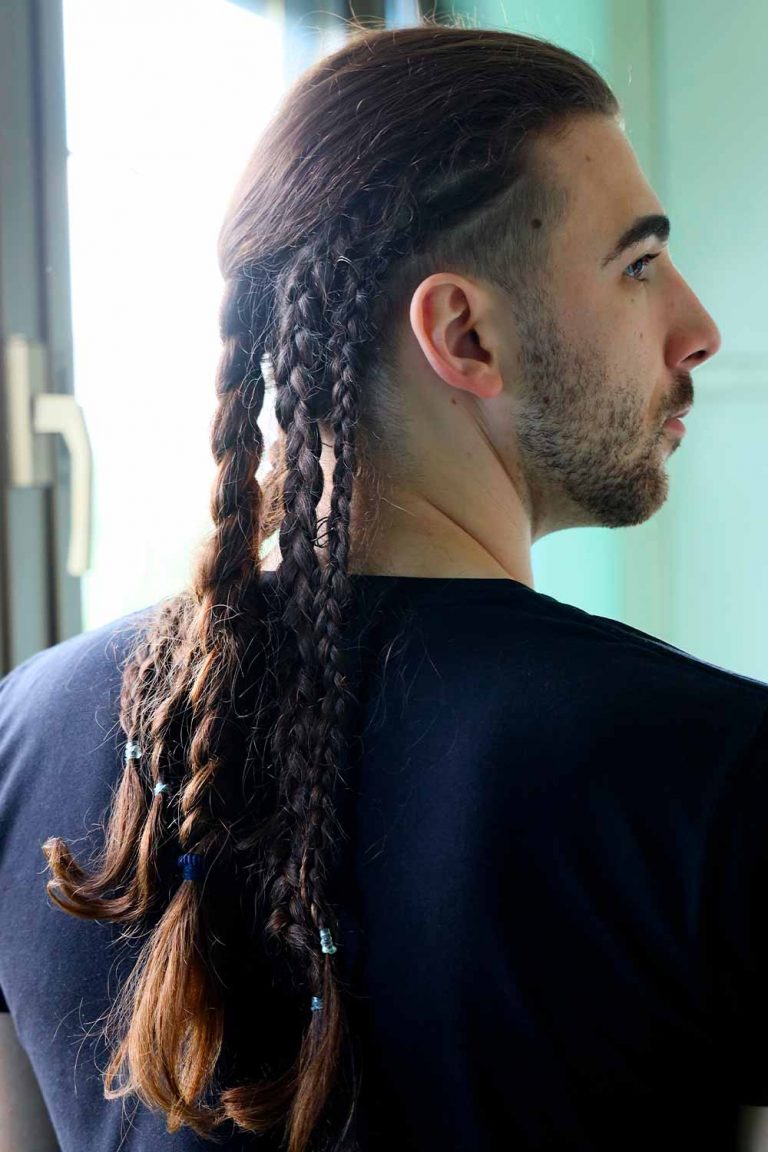 Single Braid
It does not really make a big difference how many braids you are going to get. You are sure to look fierce and virile anyway. So, whenever you are feeling like adding a warrior touch to your hair look, just get a single braid and you are good to go.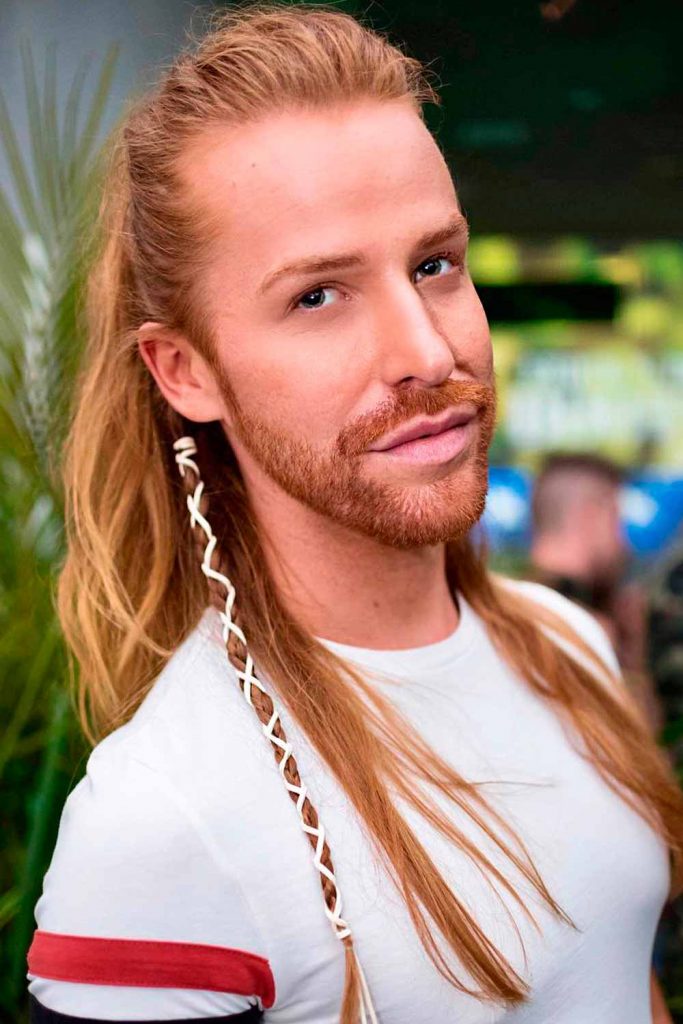 Source: @matthewmane via Instagram
Blue Style
Those who are not afraid to stand out in the crowd should experiment not only with the style of the braids but with their color as well. Bright blue warrior braids come out eye catching and daring. In case you are reluctant to bleach and dye your hair for the sake of a vivid color, you can use colorful yarn for braiding instead.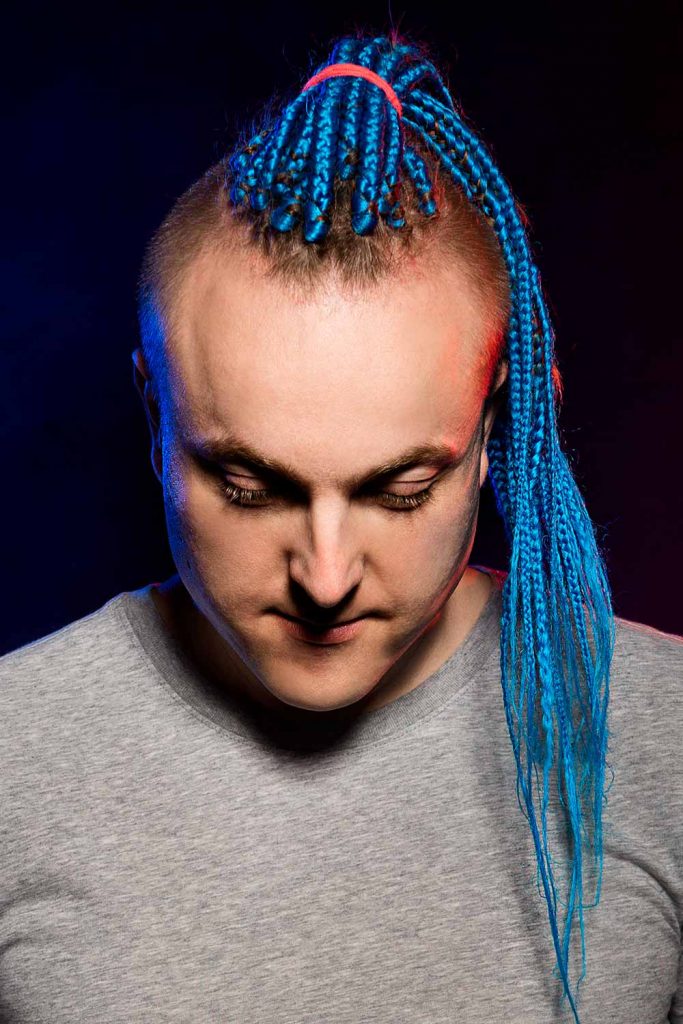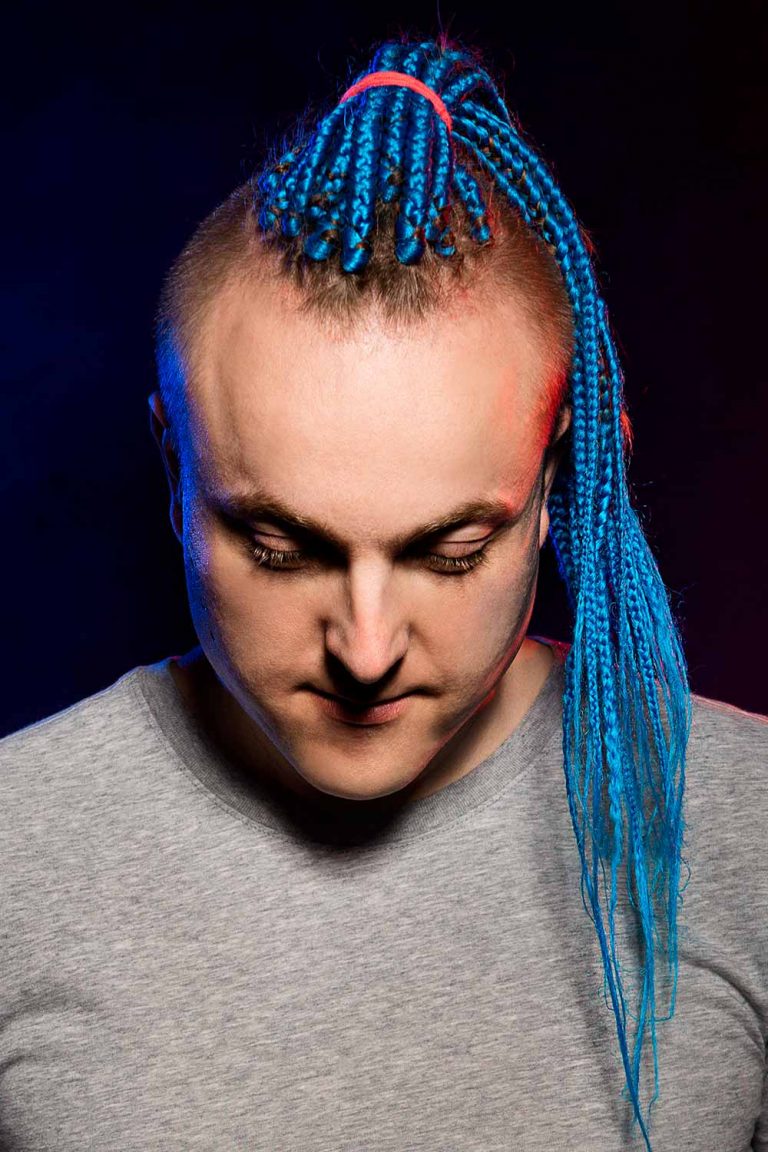 Box Braids Undercut
Get your box braids undercut if you want to keep the focus on your hair on top. In addition, it removes the weight from your locks, which is especially beneficial for men with thick or kinky tresses. The hair can be either trimmed very short if choose to leave subtle scruff or shaved to the skin in case you are after a clean shaven look.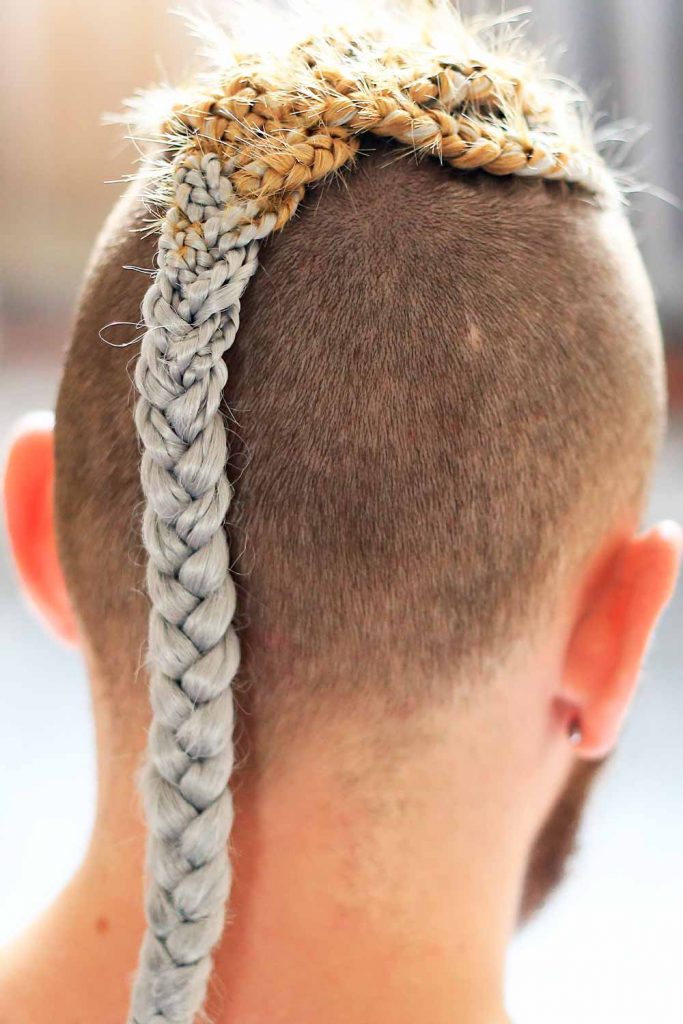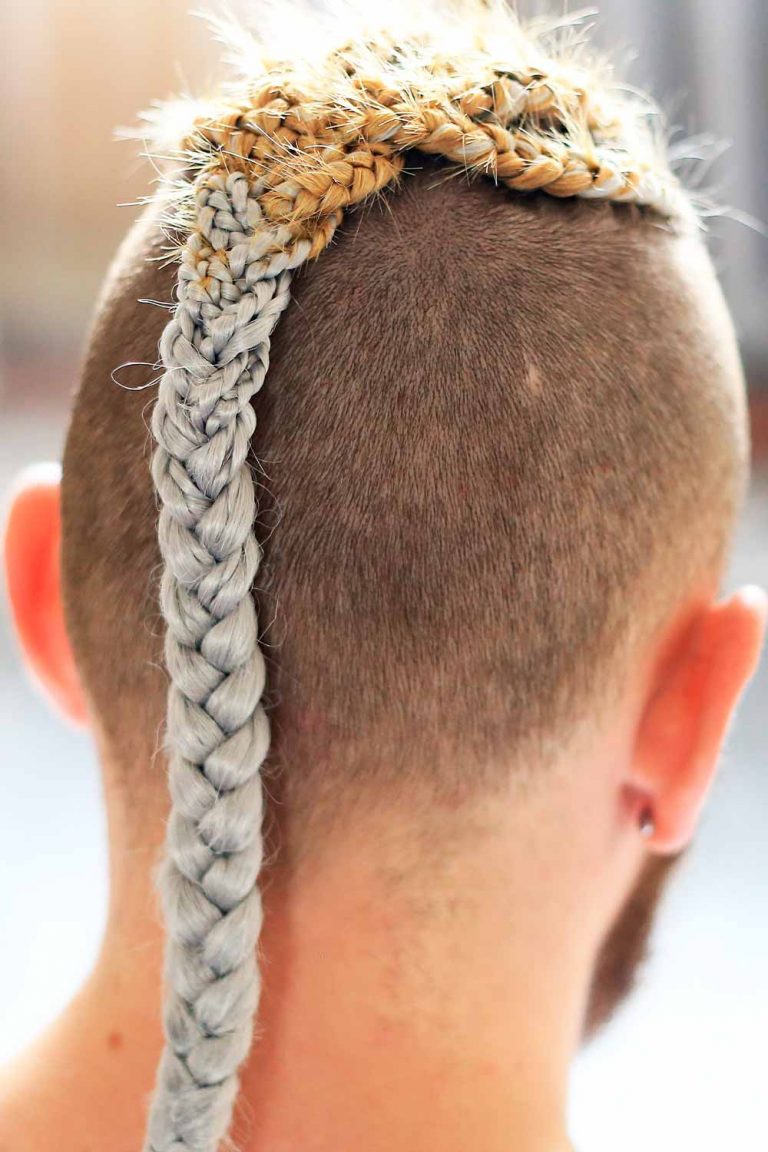 Twisted Viking Braids
Mix and match is an approach that you can use for your Nordic braids hairstyle. Once braided, twist the hair together and you will end up with a cool and unique hairstyle. Optionally, you can adorn the sides with an elaborate hair design for extra attention to your look.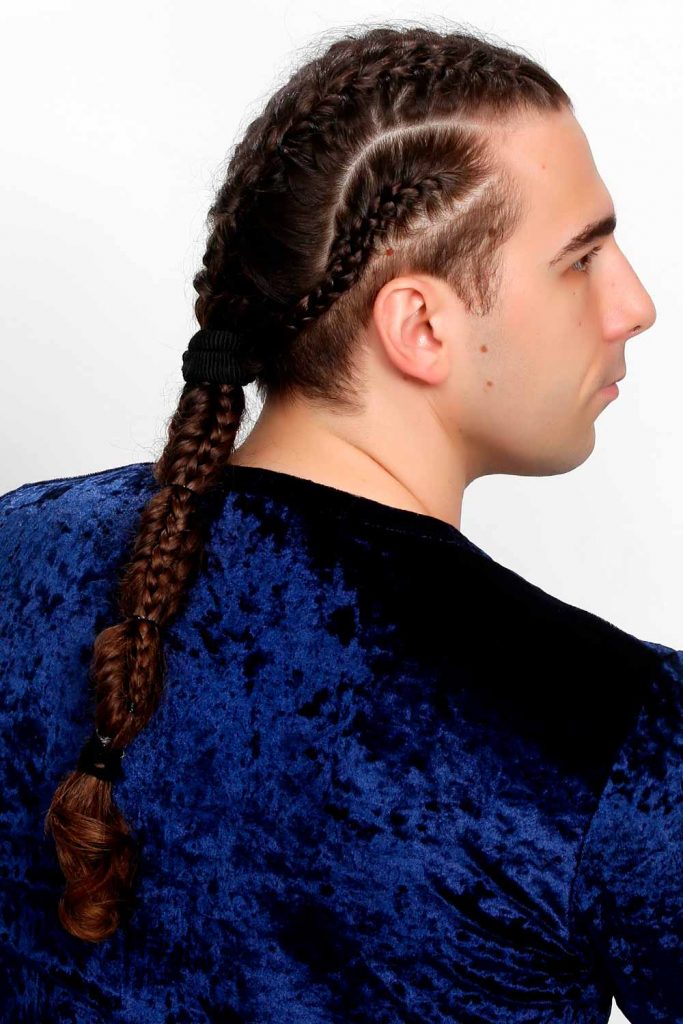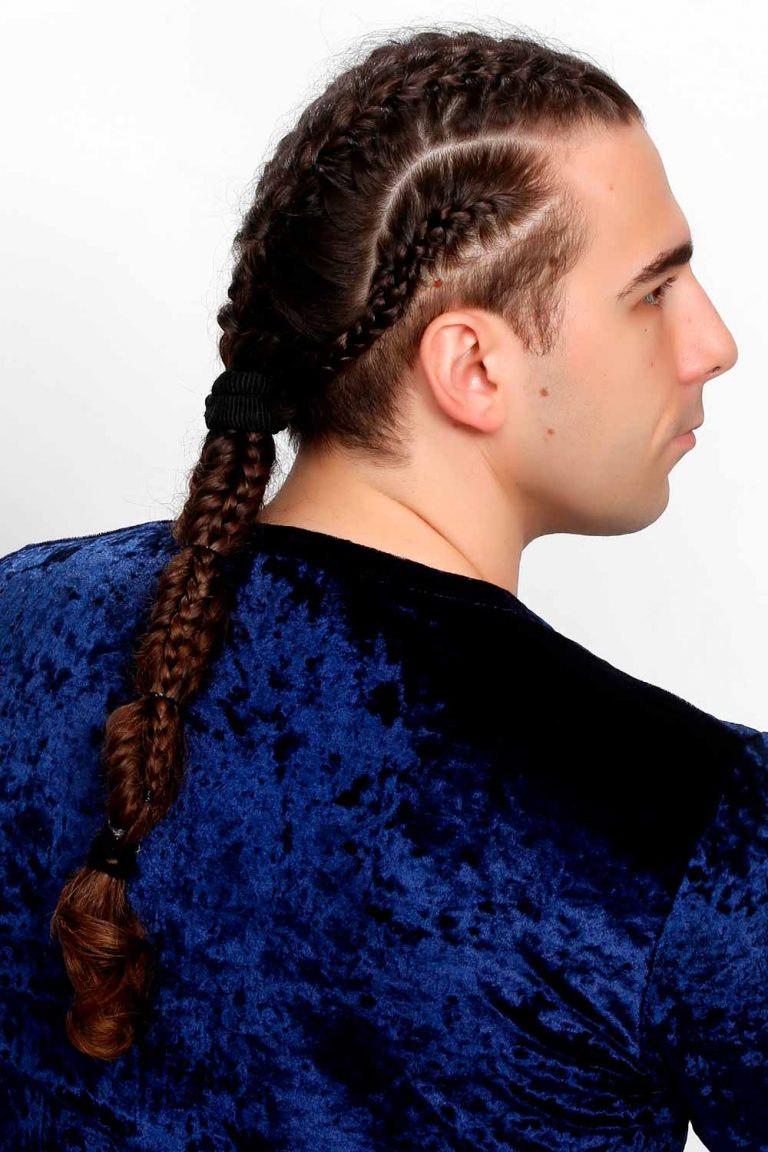 With any of these Viking braids, you are bound to look ultimately robust and manly. We hope our guide has infused you with a dose of inspiration so you would select your new warrior hair look with ease. And once you are done with it, come back for more ideas.
FAQs
Did the Vikings wear braids?
Unlike a common belief, Viking hair braids were not that popular, at least among men. Very little evidence from the Viking Age proves that Scandinavians used to braid their hair, whereas it is more likely that they preferred short hair.
How did Viking wear their hair?
Vikings' approach to wearing their hair was based on their need to take part in battles. That is why they chose to wear haircuts with shorter backs and longer tops. In this way, helmets managed to stay in place better during the fight.
Do Viking braids look good with short hair?
To pull off male Viking braids, you should not necessarily have long hair. There are plenty of Viking braids for guys with shorter hair. The style is often complemented with an undercut on the sides for added emphasis and ease of maintenance.
What are some other Viking hairstyles that are similar to Viking braids?
Apart from Viking braids, there are plenty of other popular Viking hairstyles, such as a Viking mohawk, a man bun, a top knot, cornrows, dreads, a twisted pony and suchlike.
Was this article helpful?