Beard care is an essential part of every beard growing process. Without proper grooming, even the bushiest beard will go to the dogs. That's why when you've already achieved the desired result, you should make every effort to save it. If you follow our tips on facial hair maintenance, it won't take you long to get used to doing it regularly. Thus, you'll be able to show off your impressive beard for many years to come.
Men who succeed in growing beards now how important it is to take care of them properly. During the day, you can treat your facial hair with beard oil or balm. Use a special comb or brush to train the beard hairs, which will also contribute to spreading sebum. You need to trim your facial hair with scissors in order to keep it in shape and remove split ends. And, of course, you shouldn't forget about cleaning your beard regularly using special products.
1. Use Beard Oil
Along with an obvious benefit, regular washing can also cause harm to your beard hair, namely wash away the natural oil from it. To balance the hydration of your facial hair in a natural way, use beard oil. This isn't the only conditioning product that you can leave in to keep your skin and beard balance in check. A little further, we'll tell you about another one, and you'll be able to contrast beard balm vs oil.
How To Apply Beard Oil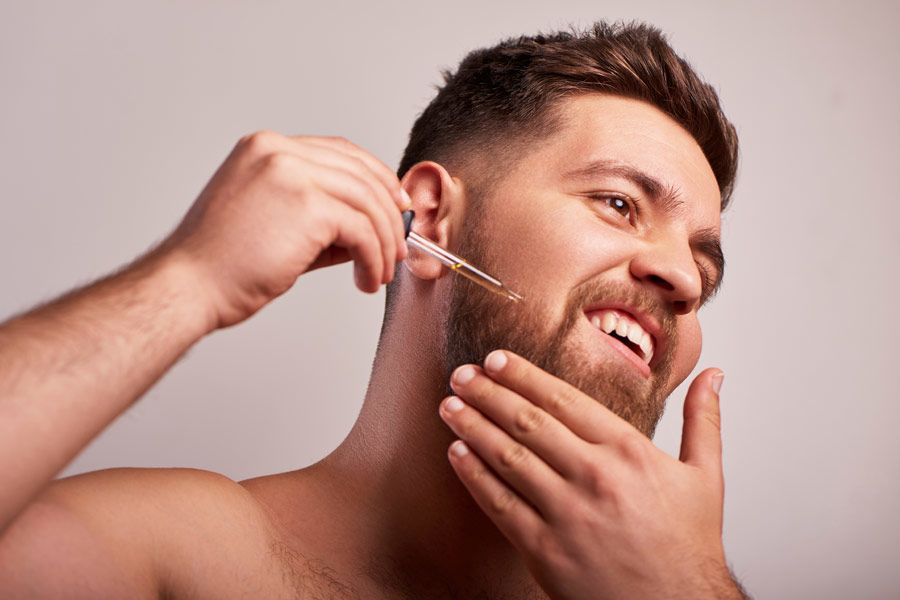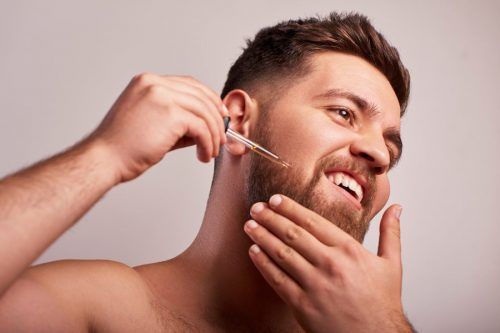 For the best result, you should use beard oil after the shower, while your hair is still damp. Don't do it too often, once a day is just right. In the shower, the hair cells and pores open up, and when you apply beard care products, they're absorbed much better than when you apply them to the dry hair. If you have a short beard, 3 to 4 drops of oil will be just enough. For longer ones, you may want to increase the number of drops to 8.
2. Add Conditioning Balm
Beard balm has many other names, such as beard wax, beard butter or beard cream. This revolutionary product is still fairly new. That's why we feel the need to explain to you what it is. Beard balm can serve two opposing goals: styling and conditioning. As we're talking more about beard care, not styling, we'll focus on the latter one first.
Beard balm can replace beard oil in your beard care routine, as they both have the same function – conditioning. However, the balm has a heavier texture, due to which it provides more prolonged hydration. It also works best when applied to damp after the shower hair once a day. Though, you can apply it once again during the day for a little touch-up.
How To Use Conditioning Balm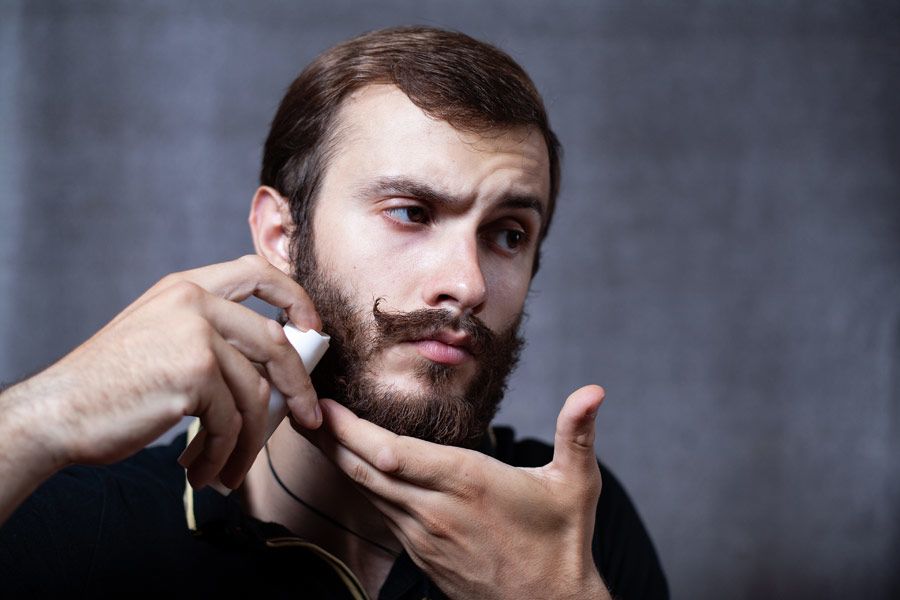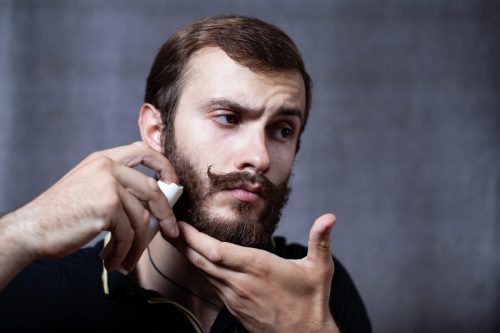 Generally, you won't need more than a nickel-size amount of beard conditioner to work up a medium-long beard. However, it's always better to go with a smaller amount first and build it up if necessary. Even the best beard balm can have a grainy texture due to the natural ingredients it includes. This shouldn't bother you, as the grains will eventually dissolve under the heat of your skin.
To apply the product, you should warm it up by rubbing between hands first. After that, work the balm through the beard and make sure not to leave out the skin. If the product hasn't come off from the hands completely, apply the excess to any other hair or skin parts that require moisturizing.
3. Brush Your Beard
Apart from moisturizing, beard maintenance also includes trimming, training and guiding your facial hair. Like it or not, the best beards can't be achieved without the help of special tools.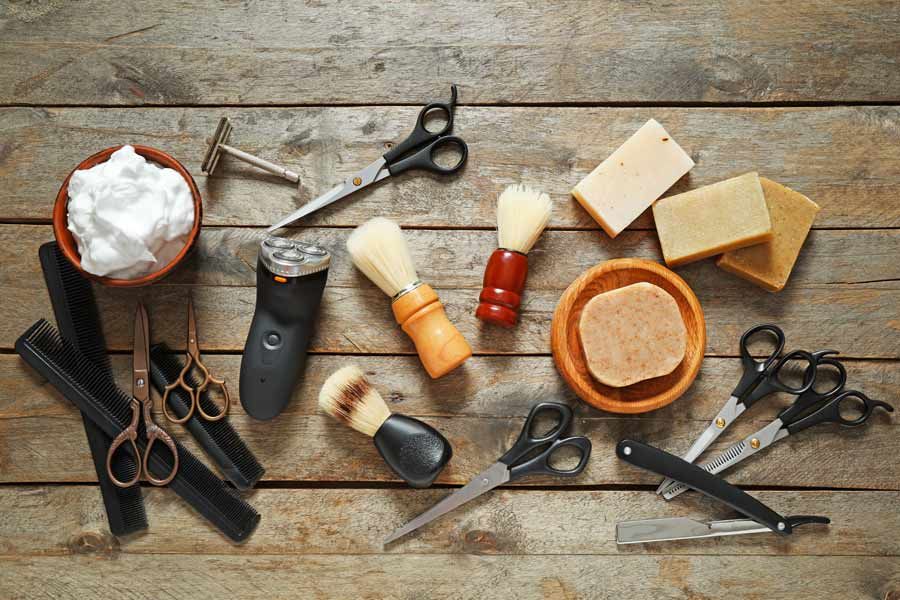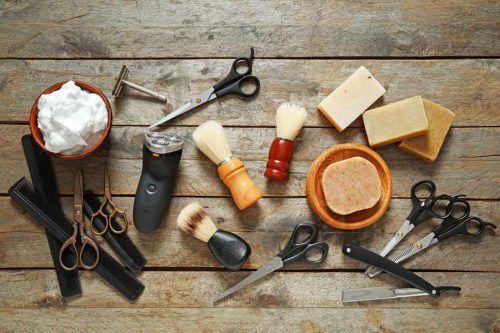 Beard And Mustache Comb
Both a beard and mustache require regular combing. However, it's better to have different combs for different purposes. For a mustache, you can get a smaller comb, as it's easier to operate. For a beard, go with a standard-sized comb, which will allow you to control the process more and spread the beard growth products better. Also, really canny bearded guys have the third type of comb, which is a pocket one. In addition to a smaller size, it features narrow as well as wider teeth so that you could comb both a beard and a mustache.
How To Comb Your Beard
Mastering the knowledge of how to shape a beard is impossible without proper combing. No matter whether you have a long goatee or a full beard, here's what you should do. Hold the comb loosely with the teeth pointed up. To make your beard hairs separate and fluffed away from the skin, move the comb from bottom to top. If snags come across the process, don't try to jerk them out. Instead, pull the comb gently through them. Finish the process by combing the beard back down and giving it the preferred shape.
How To Brush Your Beard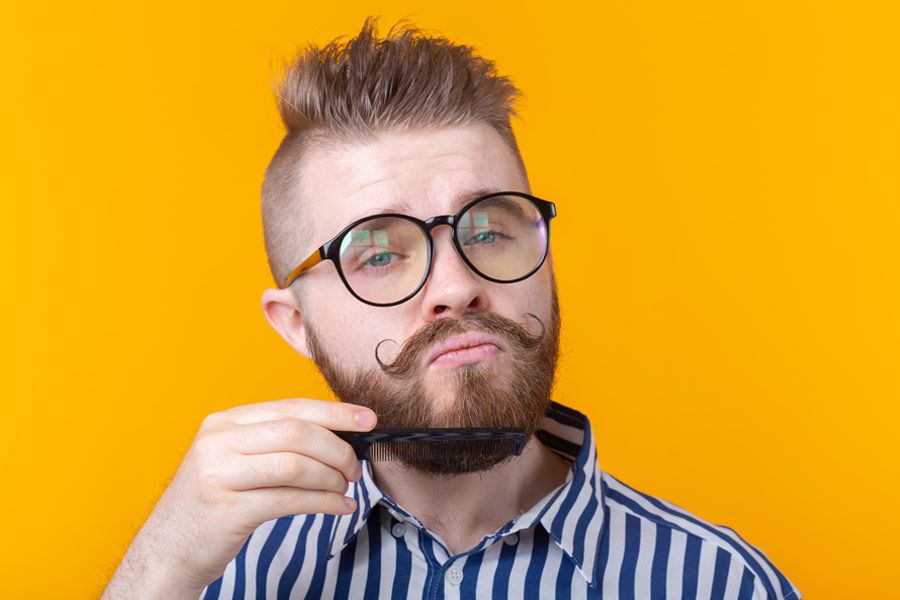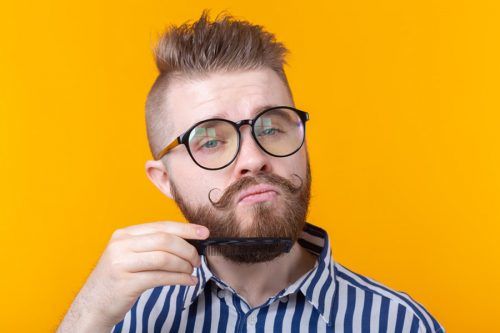 Another essential advice on how to maintain a beard would be not to overuse brushing. Mens beards require brushing once per day; preferably, after the sleep or before fresh styling. Use the same technique as you would do for combing – first, you brush it up and then sleek it down.
4. Use Scissors
Your beard care kit should necessarily include scissors. You will need them not to remove the beard but to trim and shape it up. One of our go-to beard trimming tips would be to remember that it's always hard to make the first cut. After that, it will be all plain sailing.
5. Clean A Beard
All beard styles for men require regular beard washing. Normally, we'd recommend shampooing your facial hair 2 to 3 times a weak. However, you should look up to your individual features. Keep in mind that even the best beard shampoo can dry out your skin and beard when used too often, while regular shampoo is generally too aggressive to your facial haur and pelt. Thus, opt for special products, like a beard wash, and use them with reasonable frequency. To bring back essential hydration to your beard hair and skin, use a beard softener, which is, basically, hair conditioner for a beard.
How To Use Beard Wash And Softeners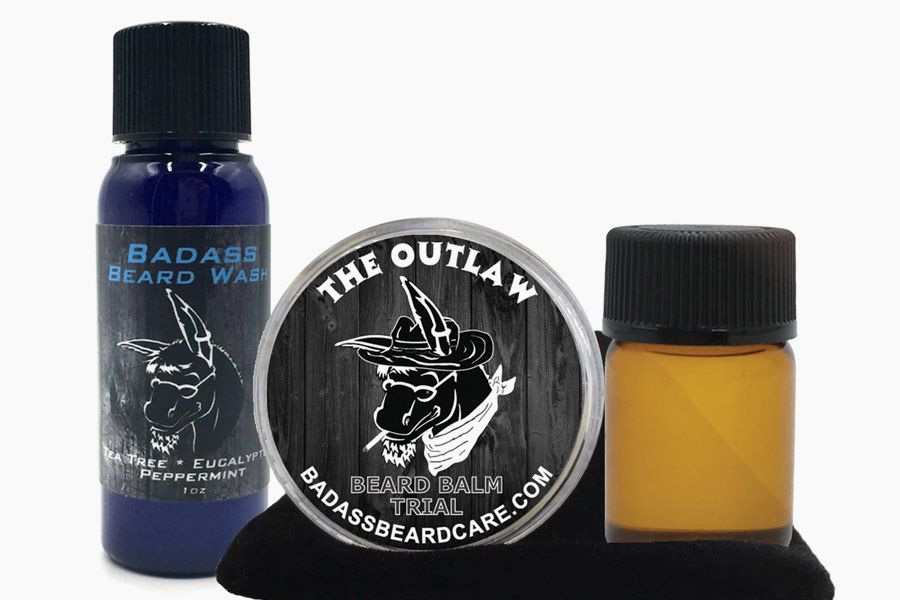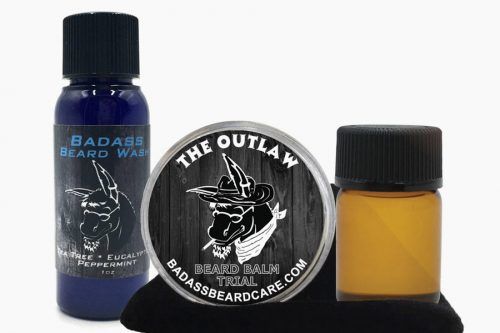 Source: badassbeardcare.com
We hope by this moment, every man with beard (at least those who read our article) knows how important it is to use a special beard wash and softener. Though, you might wonder how to apply them. For beard wash, you take a bit of the product in your hand and rub into wet facial hair while still showering. After rinsing out the beard wash, cover your whole beard with softener. Give it a couple of minutes to have an effect before rinsing it out. Now, you are ready to apply your beard cream, oil or whatever leave-in product you prefer.
6. Style A Beard
Different types of facial hair may require using different beard products. Some beardmen might want to apply sea salt spray, while others would go for conditioning balm, beard oil and beard styler at the first onset. However, all men's beard styles entail the use of special tools, like a comb, brush, and hairdryer.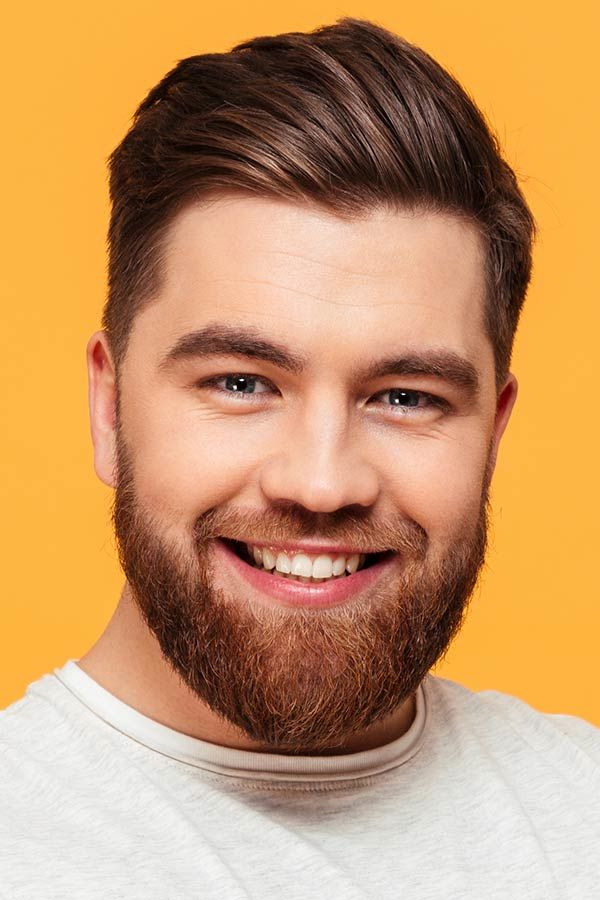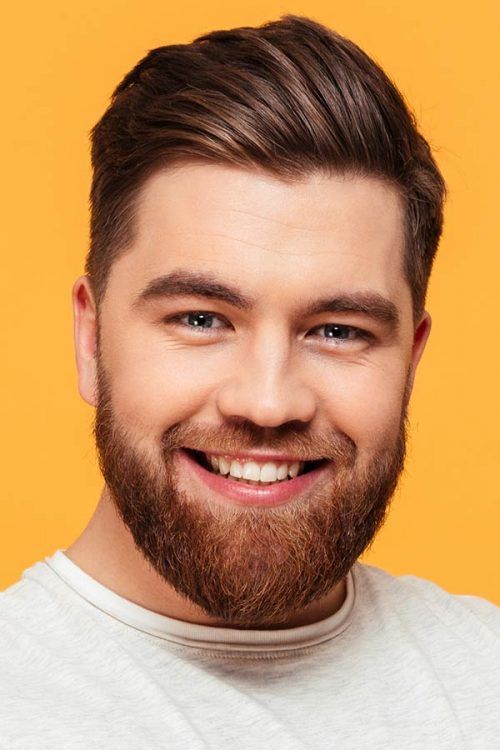 How To Apply Mustache Wax
You should pay a special attention to styling your mustache. If you want to achieve a natural look with them, use some mustache wax to style your whiskers. Grab a bead of the wax and warm it up between the tips of the index fingers. Apply the product to the mustache, moving from the center to the ends. Shape them the way you like using both hands.
Without a doubt, beard care is an essential part of every beard growing regimen. If you're committed to your facial hair, do yourself a favor and make sure you get some time to yourself. We hope with our essential advice on how to take care of your beard, this won't be an issue for you anymore.
FAQs
How do you take care of a beard for beginners?
For a perfect beard, you need to follow several simple steps. Here is how to groom a beard if you are a beginner.
Wash your facial hair regularly so it remains spick and span.
To maintain a good level of hydration of your beard, apply a beard oil to it.
Use a beard balm for styling your facial hair.
For conditioning, enlist the help of a beard softener.
Brush the facial hair with a comb or brush.
What is a good beard routine?
The best way how to maintain a beard is:
Clean it often enough to remove dirt, dead skin cells and extra sebum.
Pat the beard dry with a towel. Avoid rubbing it.
Hydrate your facial hair with oil.
Remove tangles and knots with the help of a beard comb.
Follow up with a beard balm after applying oil.
In case you have very sick and unruly facial hair, you may want to dry it with a blow dryer.
To maintain a groomed beard, you need to trim it once your facial hair grows too long.
Does beard need balm?
If you find styling your beard a bit tricky, then you definitely need a beard balm. This is a facial hair styling product that allows you to keep those untamed hairs in place.
How do you oil your beard?
A beard oil is very beneficial to your facial hair. Does beard oil help growth? Yes. Does it make your hair more pliable and hydrated? Sure, it does. Now, to apply a beard oil to your facial hair, you need:
Pour a tad of beard oil into your hands, rub them together and work the oil into the hairs.
Check if the product is distributed evenly, covering the whole beard.
Brush your beard through, which will help to apply the oil even into the bottom layers of your beard.