These days, earrings are as common for men as for women. No matter whether you are going to choose Clairs, Cat Bird or Kendra Scott earrings, you can rest assured that they will allow you to make a strong fashion statement and finish off the look. However, it is important to choose a piece of jewelry that reflects your personal style and taste best. To guide you through this challenging process, we have prepared this detailed manual. Use it wisely and let your earring(s) rock.
Earrings For Men: What To Consider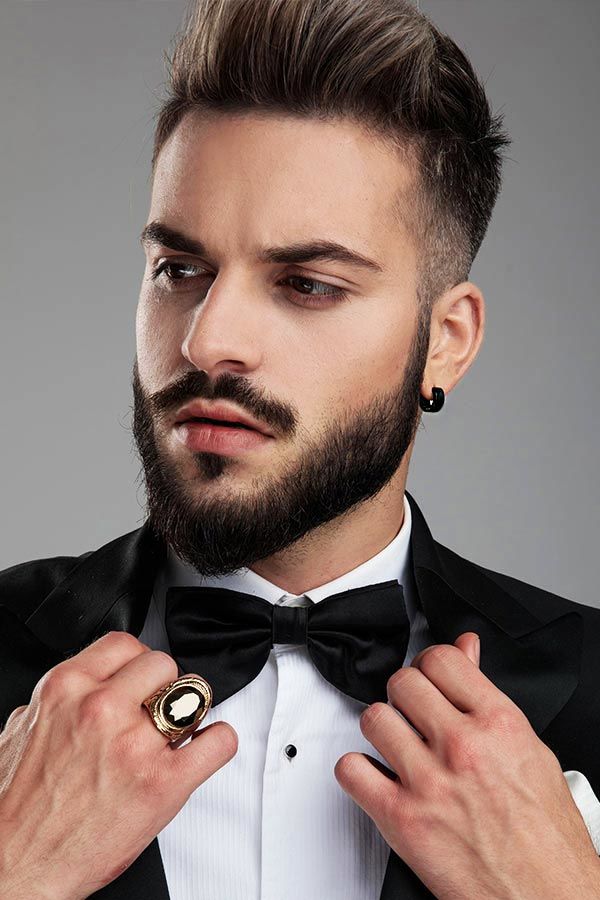 Before getting your ears pierced, you should decide on the place and the way it is going to be done. If you are planning to wear earings in your lobes, then you can get them pierced with a usual piercing gun. However, in case you want to flaunt crawler earings, then your cartilage should be pierced using a needle. Yet, we strongly suggest doing a research on the best professional body piercer available in your area. Ask your friends that have piercing and/or tattoos if they would recommend their piercing artists. Or, at the worst, browse Google reviews. One way or another, do not just hop into the lousy tattoo salon around the corner.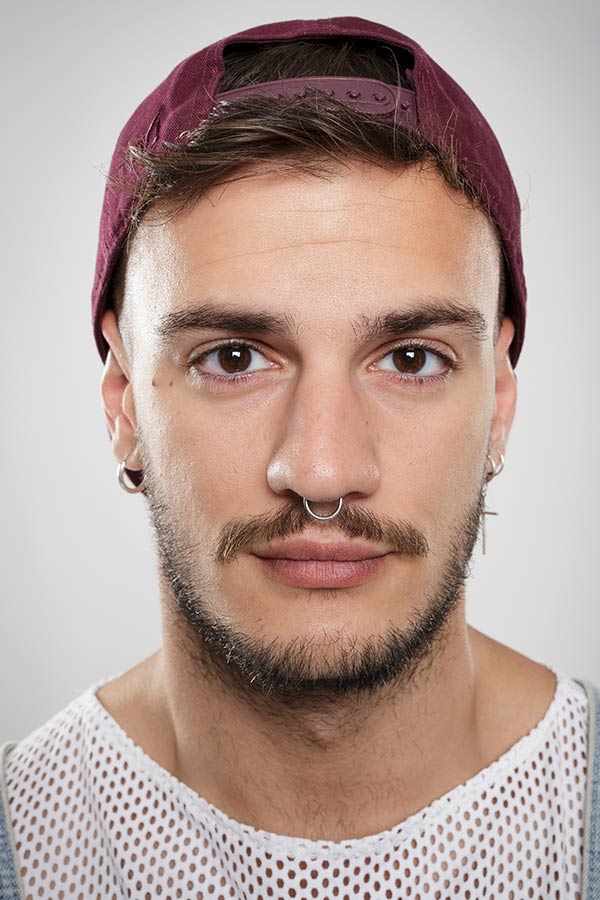 When considering men ear rings, you should not overlook such a contributing factor as your age. Of course, we should counteract prejudice regarding age. However, there may be stages in your life when dangle earrings will look inappropriate. Though, everything depends on your lifestyle and the way you look. If you feel that you can pull them off, you are free to choose from all earring types. All the constraints are only in our heads.
That said, your personal style also matters greatly when you are making your earing choice. Thus, if you are up to a dressy event, opt for small diamond earrings. For the casual weekend with friends, you can go with almost anything, from ear studs to drop ear rings.
Matching Ear Rings To Skin Tone & Face Shape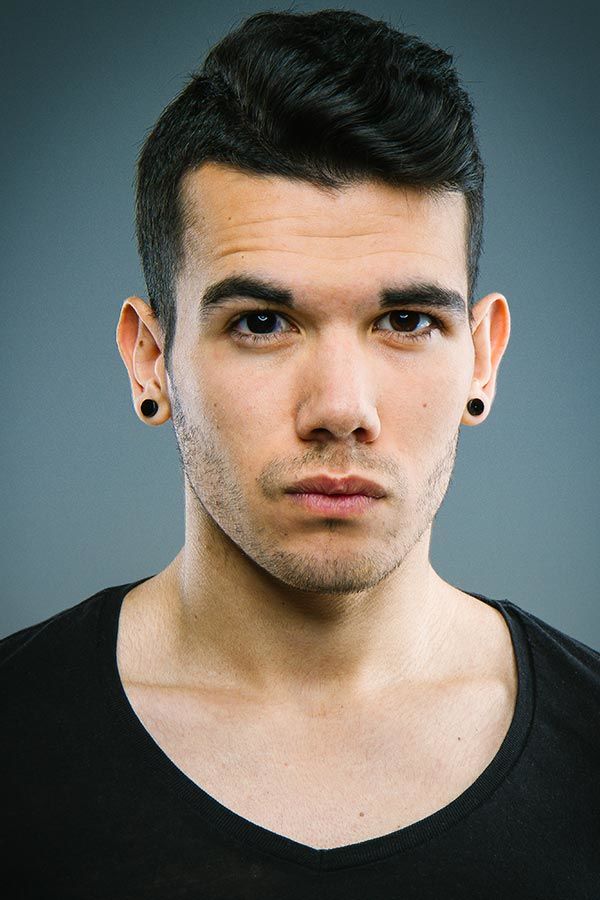 When picking earings, you should make sure that they are a perfect match for your face shape and skin tone. The thing is not all colors of piercing earrings look equally flattering for specific skin tones. So, if you have pale or fair skin, then you should opt for silver or white gold earrings, while yellow and rose gold ear rings should be avoided. For guys with dark skin, gold earrings are a perfect choice, as they look striking against their skin tone. However, a white gold or silver earring will look great too. Finally, those who have an olive skin tone can consider themselves extremely lucky, as any earring color looks awesome on them.
As for the shape of the face, if you have an oblong one, then turn to round earings. For square faces, they work great too as well as curved ones, while guys with heart-shaped faces should steer clear of them opting for straight men's rings instead. If your face is round, then square and triangle earrings are your best friend.
How To Wear An Earring With Style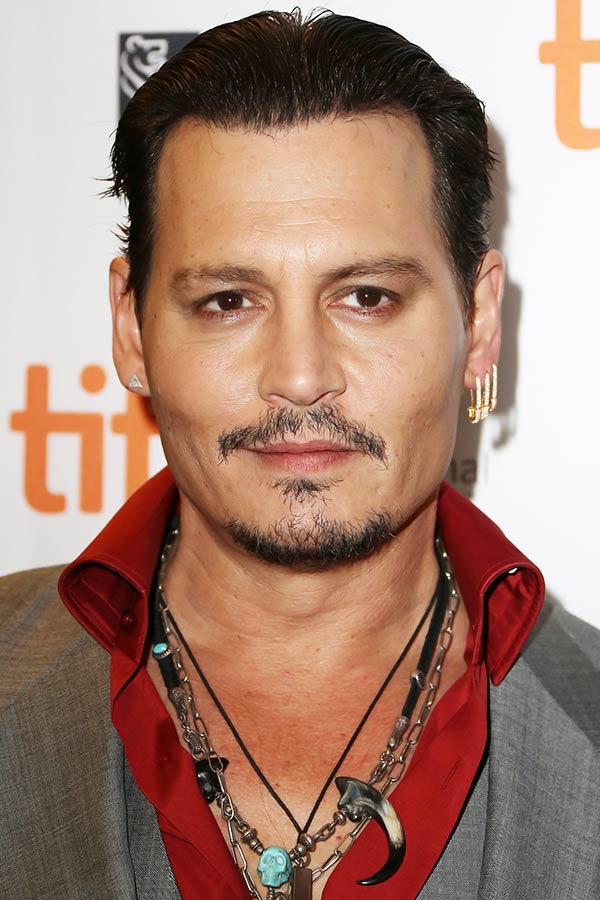 Source: BAKOUNINE/Shutterstock
As we mentioned earlier, men with earrings seem cool when their look is unified. Thus, if your outfit is casual and funky, then go with bright and unique earrings. When you look buttoned-up, it is better to complement your attire with classic diamond ear rings studs. Altogether, no matter how cool earings you have chosen are, they should go with your outfit, not against it. As for the size, you should refrain from overly big ear rings at all costs, as they seem off-balance. You should strive for those rings that are in proportion to your body. Also, no matter whether it is subtle gold stud earrings or more prominent cartilage earrings, they should not clash with other adornments in terms of metal and color.
The Best Materials For Men's Earrings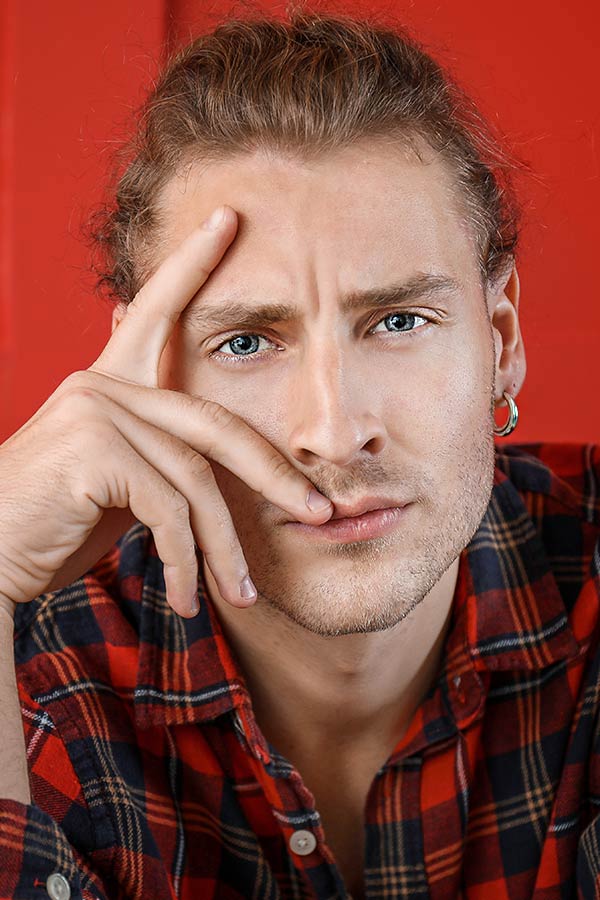 Source: name/Shutterstock
Plastic earrings or sterling silver stud earings: what to pick? When it comes to the choice of material, you should consider such factors as your skin tone, which we have already discussed earlier. Yet, as a rule of thumb, you should stick to the principle: warm to warm, cool to cool. This means if you have a cool skin tone, then you should go for white gold and silver, whereas with a warm skin tone, yellow gold works best. To figure out whether you have cool or warm-toned skin, you should inspect your veins on the inner part of the elbow or inner side of the wrist. Men with a cool skin tone will have blue veins, while warm-skinned guys will notice green undertones in their blood vessels.
Style-wise, silver and white gold rings for guys come in all shapes and look equally cool in any ambiance. As gold earrings have a luxurious air, they should accompany a corresponding outfit. Consider something with a retro and romantic flair. Though, if you prefer sports style, you can complement your look with gold hoops. While diamond earings may look a little gaudy in everyday life, when paired with fancy attire, they give it a finished sophisticated touch.
The Best Types Of Earrings For Men
Now it is time to find out what earring types there are so that you could choose the right one to match your preferences.
Stud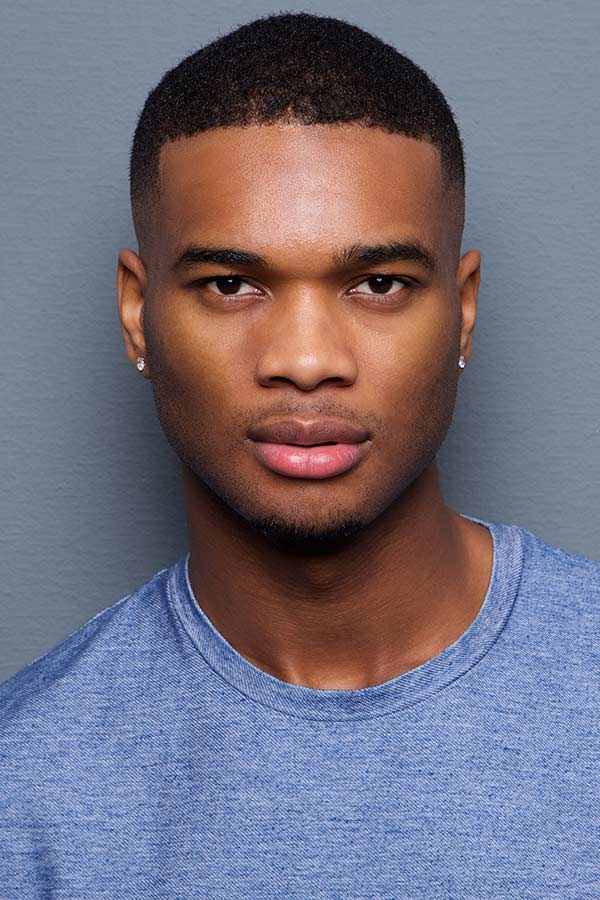 Ear rings studs are those used to get your ears pierced. You will need to wear them for one and a half months until your lobes are healed. That is why you will most likely get either surgical steel earrings or any other type of hypoallergenic ear rings studs at first. Even if you initially planned on wearing hoops, you should deal with flat back earrings for a period of eight weeks or so. In case you gravitate to black stud earrings, you should still wait for the holes to heal before you switch to another color or style.
Hoop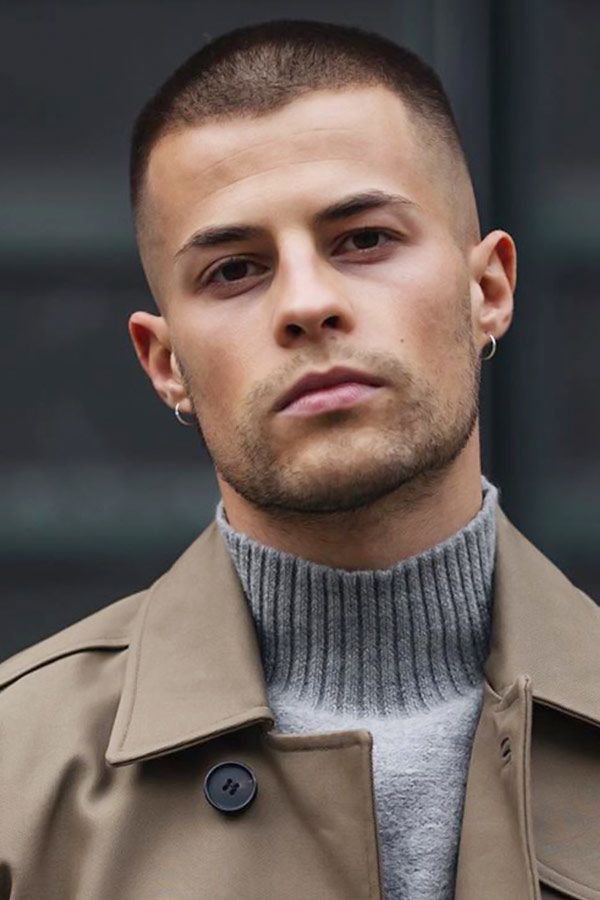 Although hoop earrings require special attitude, if you manage to pull them off, the outcome will certainly pay you off with tons of compliments you are going to collect left, right and center. Thus, if you are a one hundred percent hoop guy, then go with so-called 'sleeper' hoops, which you do not have to take out even at night.
Dangly
Obviously, dangle rings are not for everybody. Only really fashion-forward guys would dare to try them on. If you are one of them, then we respect your sartorial courage and sense of style.
What Do Women Think About Men Wearing Earrings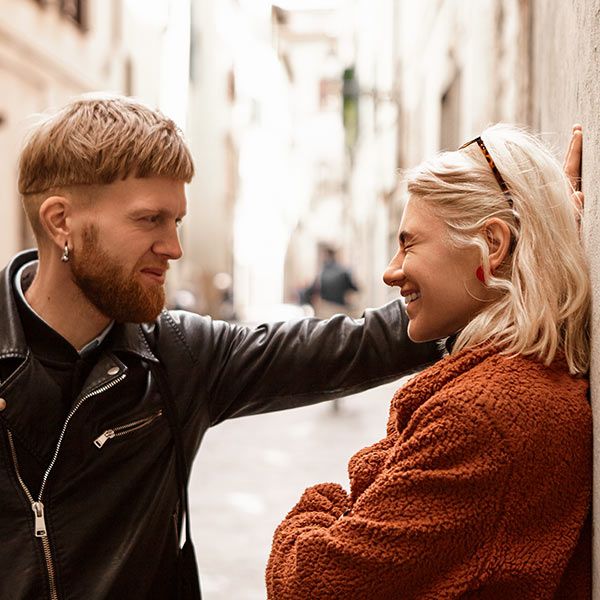 Of course, you may be wondering what women think of guys with ear rings. So, we are revealing cards. As any controversial trend, men earrings, be it cheap earrings or Catbird jewelry, may be both admired and frown upon. Some women really like it when a guy is wearing Amazon jewelry in his ears. However, it should be a really good one, something like Chanel earings or Claires jewelry. Others believe that no matter whether a man has lavish Macys earrings or a pair from Kendra Scott sale, they look tacky and totally unfitting. There is also a third group of ladies who are completely indifferent to any kind of men earrings.
Questions That May Arise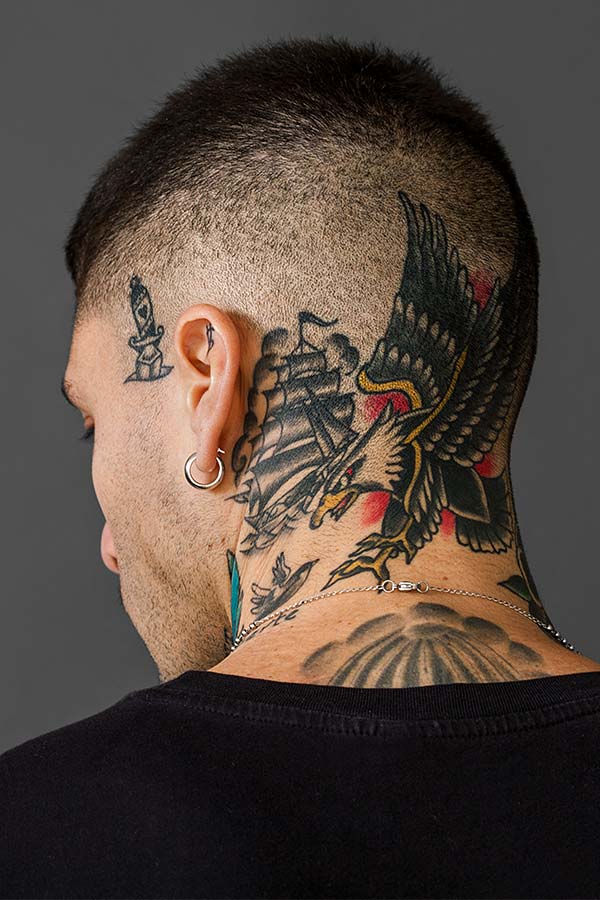 Even though we have given you the most insightful information on earrings for men, you can still have some questions. So, here we got the most frequent of them answered for your convenience.
What is the best gaude to look for when picking earings?
Generally, studs have size 20 gauge, which is the barbell thickness. So, you should choose something between 20 to 18 gauge. Remember, the thicker the bar the lower the gauge.
Should I take out my earring when I sleep?
You should decide it depending on the size of the earring. Big ones should be taken out. Also, do not forget to clean the hole and the earring.
Does it matter which ear I get pierced?
No, it does not make any difference.
Should I remove an earring during a workout?
It depends on the type of earring. A stud is okay to wear to the gym, while hoops are definitely not the best choice.
What are hypoallergenic ear rings and should I get them?
Those are for guys who are allergic to some metals. The most common allergen is nickel, so make sure your trendy ear rings do not contain it.
Do I need to take the earring out daily?
It is only up to you.
What earring should I start with?
Go for something low-key. There is a wide range of simple Amazon ear rings that will be a great starter.
Should I change an earring regularly?
After the hole in your lobe heals, you can change the earring with any frequency.
Can I wear a women's earring?
If the style of the earring suits you, then we do not see any reason not to wear it.
Does wearing only one earring have any special meaning?
No, it does not matter how many earrings you are wearing.
Can I wear an earring at the funeral?
If its style matches your outfit and the ambiance, then why not.
You will hardly surprise anybody with earrings for guys nowadays. There are a myriad of styles and colors to choose from, ranging from minimalistic and cute earrings studs to dangling heart earrings. We are pretty sure that our guide has addressed all of your concerns regarding this men's piece of jewelry.
FAQs
What earring looks best on a guy?
Like any other accessory, earrings should suit your appearance, namely face shape and skin tone, as well as personal style and outfit. Studs or dangly earrings, hoops or even tunnels, for every guy, the choice of the best looking earring is individual.
What are earrings for guys called?
There is no special term for earrings for men. If you want to specify who the earrings are aimed for, you can just add men or male in front.
Should guys wear one or two earrings?
It depends on your preferences as well as the earring style. Simple studs in a dark color look low key and reserved, so feel free to flaunt a pair of them. Gold hoops can be a little too much at times, so one is more than enough.
Which side do straight guys wear earrings?
There is no difference between wearing an earring in the left or the right ear nowadays. But, back in the '80s, the majority of straight American men chose to have the left ear pierced, whereas gay men preferred to get the right ear pierced.
What does it mean when a guy has both ears pierced?
Having both ears pierced for a guy means that he is confident, fashion forward and cares about his appearance. No more, no less. You cannot judge the man's sexuality by the earring in his ear.
Are male earrings unprofessional?
If you have to abide by particularly strict dress code rules at work, then wearing earrings may be not the best idea, as they are indeed considered unprofessional in a formal setting. Though, if your job allows for the business casual style, then a classy and tasteful stud will not hurt.