Do you find it confusing when dress code rules require cocktail attire for men? What about the cases when the invitation does not say directly but implies? How to know exactly what to wear and when to wear it? No worries, we got your back. Not to let you get embarrassed with an unappropriated outfit for any semi-formal occasion, we have prepared this guide. Following it guarantees that your attire will always suit the situation.
What Is Cocktail Attire For Men?
So, first off, what is cocktail dress code for guys? Generally speaking, this is the kind of clothes you put on for a special occasion. There is no strict definition of what is cocktail attire for men. Thus, you are allowed to experiment with the style. However, it is still important to know what is formal attire as well as semi casual men attire definition so that not to confuse them with cocktail attire.
Thus, if you are told that there is going to be cocktail dress code at the event, your plan of action is the following: slip on a jacket and make sure your mens cocktail attire looks classy and dapper. Further attire meaning depends on the place and time of the event.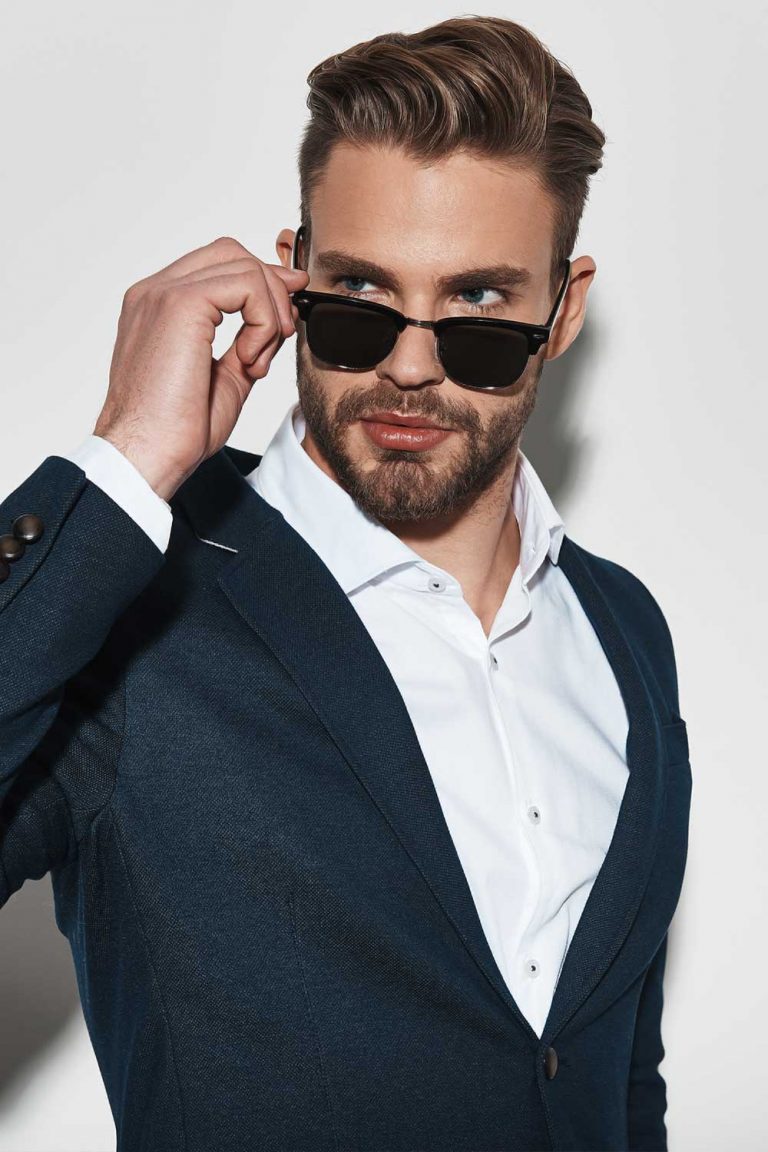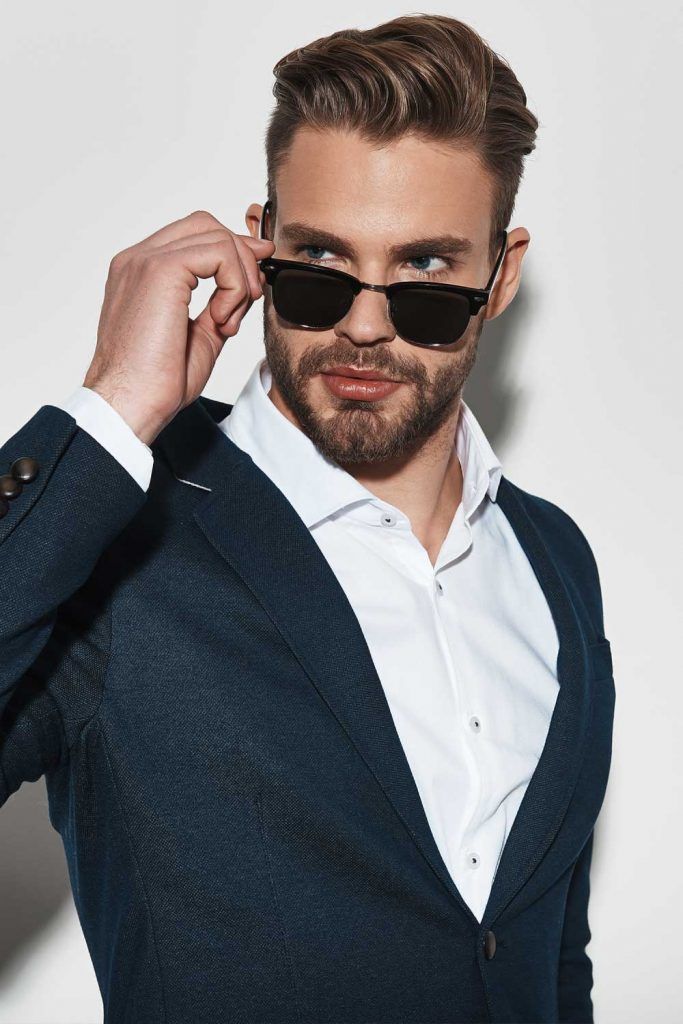 Suiting & Blazers
We have mentioned that to pull off cocktail attire men should wear a jacket. But are there other options? For instance, is a blazer cocktail attire? Actually, it is. Not every blazer will work though, but if you choose the right tailoring and print, then you are welcome go for it. It is important that the suit or jacket fit snugly, so make sure to choose the proper size and tailoring.
As for the colors, patterns and prints, you can never go wrong with a solid black color. However, to spark up your garden attire a bit, go for something more "tinted", like gray, navy or even burgundy. While you can be inspired by the casual dress code, remember cocktail does not equal casual. So, if you opt for patterned garden party attire, then it should be low-key and minimalistic. Narrow pinstripes or tiny windowpane checks will work just fine. Instead of printed fabrics, stick to textured ones. For example, slub or herringbone design will give your coctail attire a grainy feel, while mohair will add a touch of sheen to it.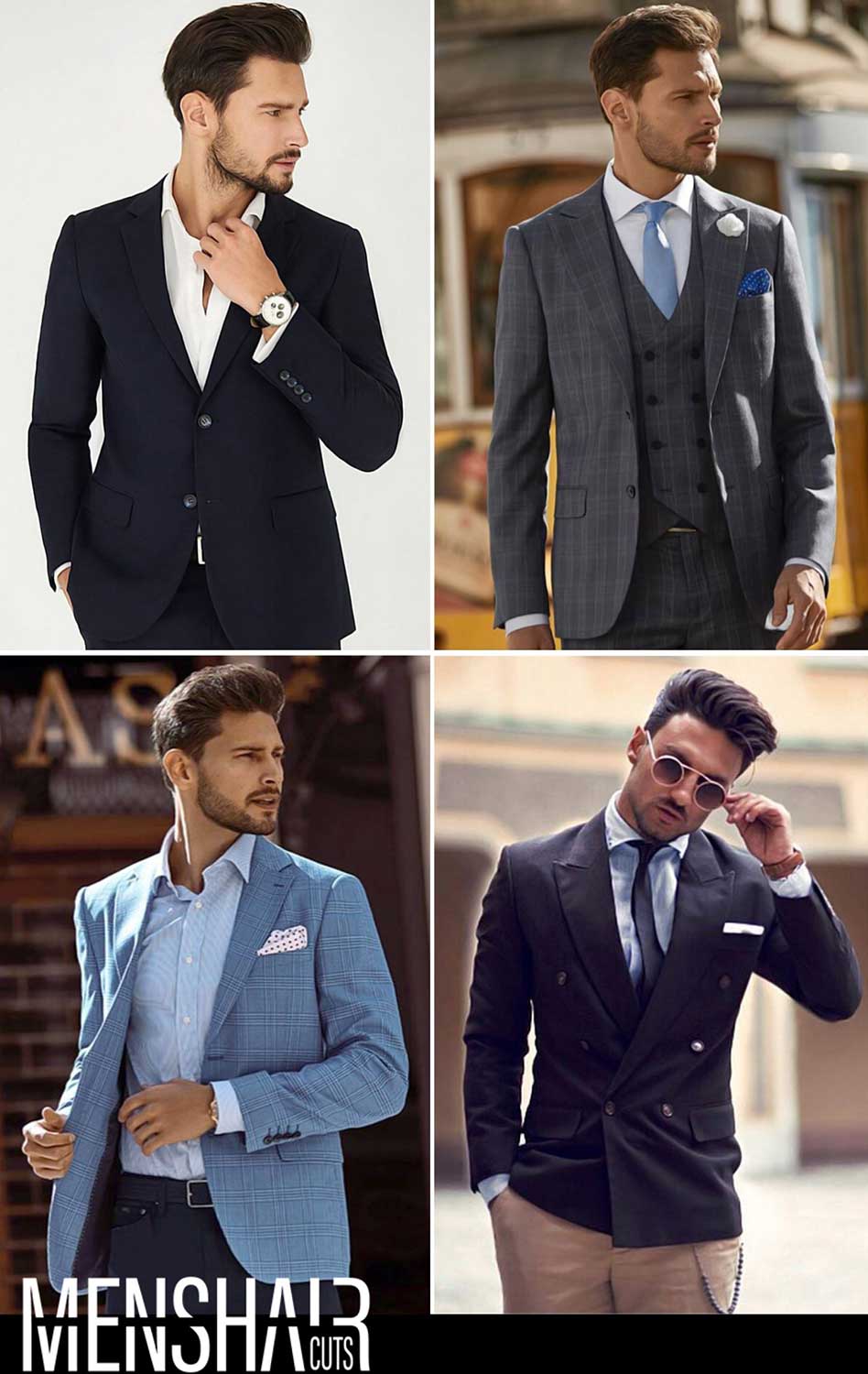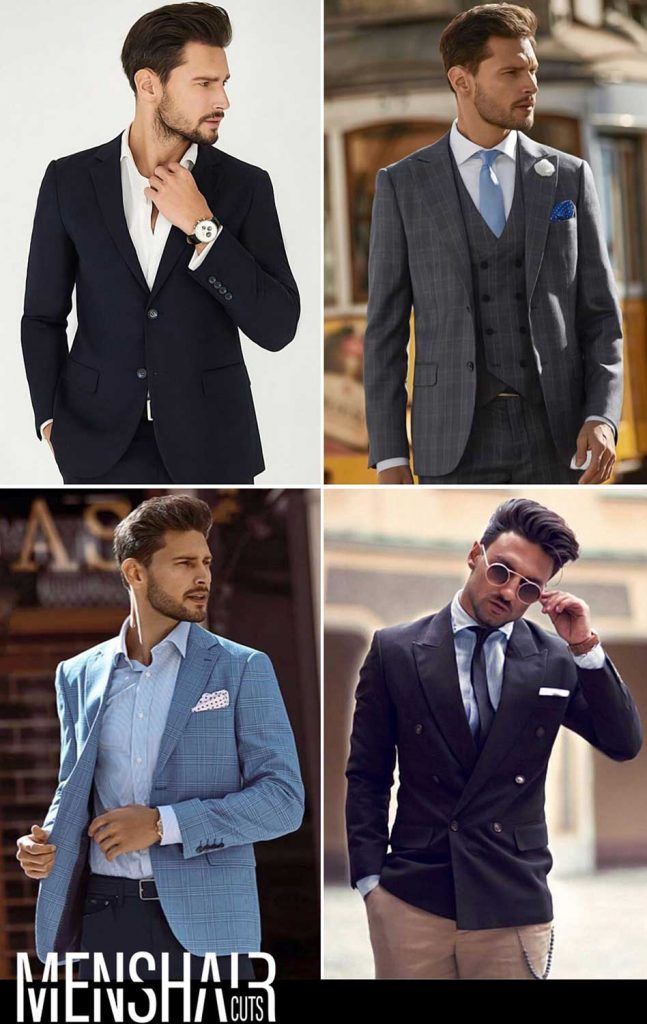 Source: kamilnizinski/tonyvoltaire/Instagram
What Shirts To Wear For Cocktail Attire
To put together daytime or casual cocktail attire, choose a shirt in off-white or pastel shades, like yellow, pink or lavender, if they flatter the tone of your skin. The pattern as well as the style of the cuff are up to you. In case the event is late in the evening or requires more formal attire, a light blue or white shirt will be your best bet. As for the cuff style, we highly recommend French ones, as they will spruce up any formal dress for men greatly.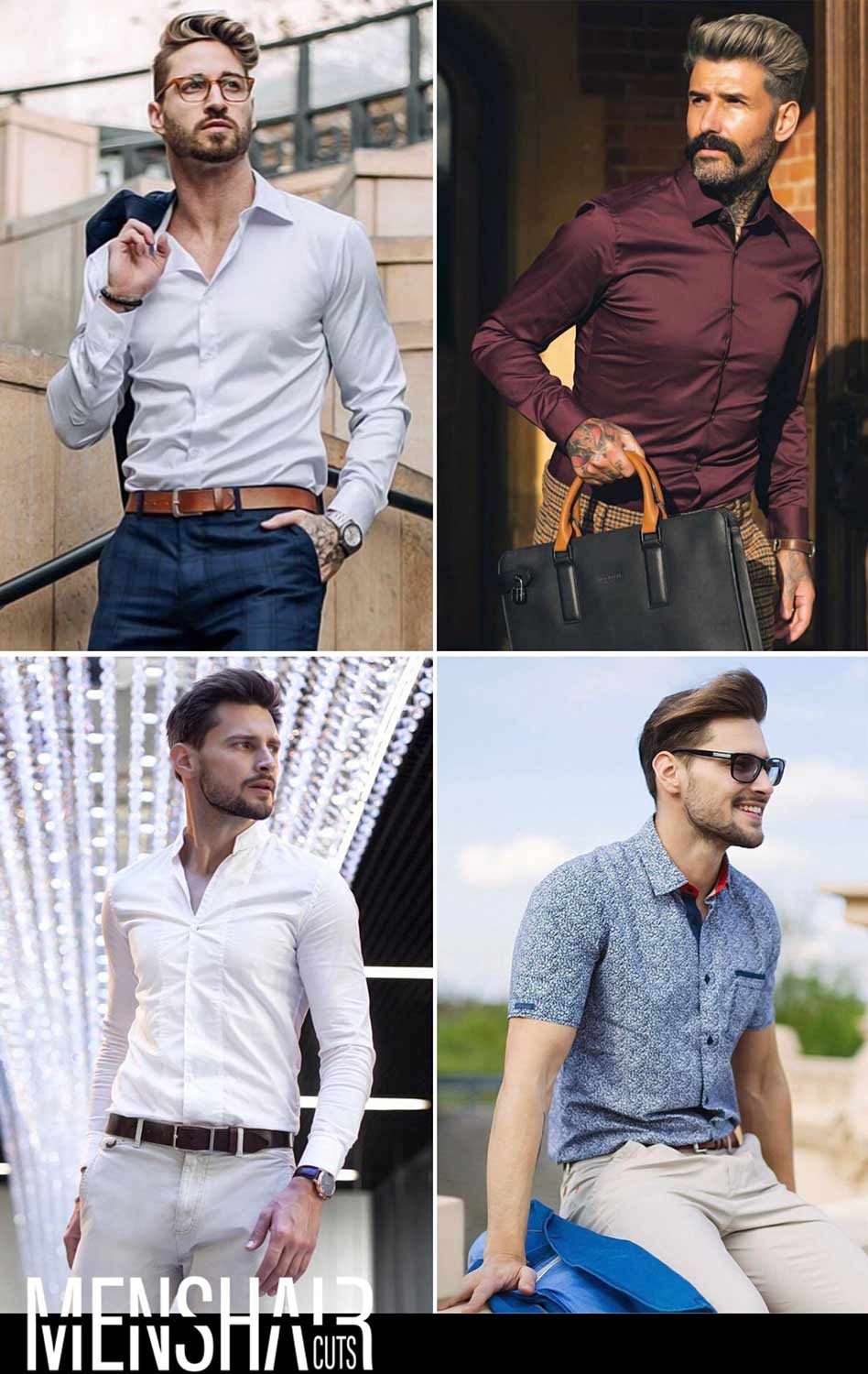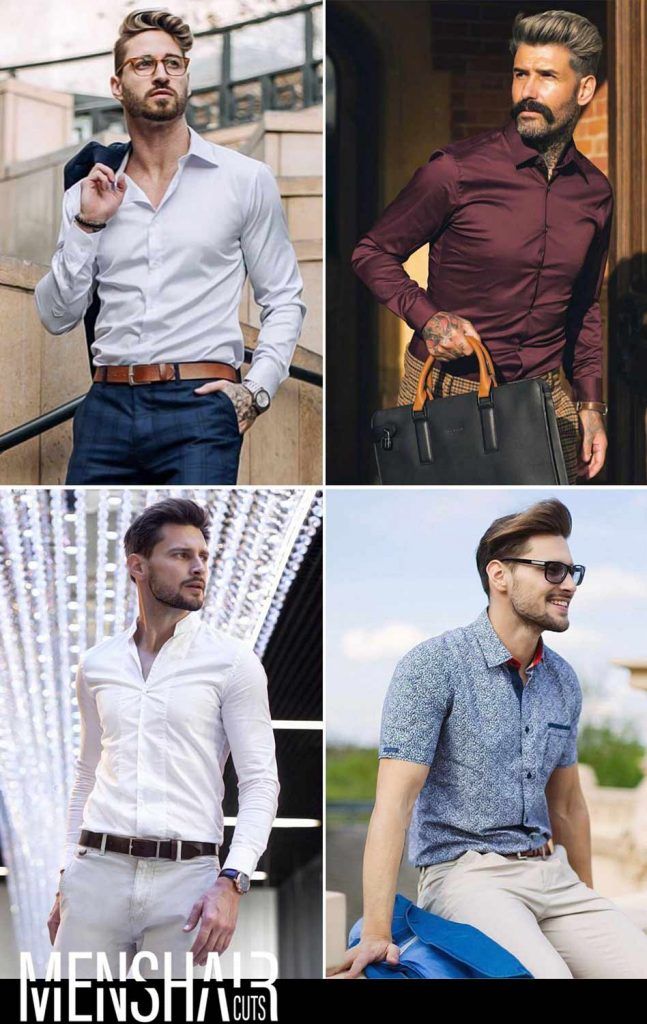 Source: travbeachboy/roque_80/kamilnizinski/Instagram
Best Shoes For Cocktail Attire
Regardless of the daytime and location, you should always complement men's cocktail attire with dress shoes. While oxfords are the most preferable option, you can also opt for monks, derbies or loafers. Color-wise, refrain from light shades, such as tan or beige, opting for burgundy calfskin leather or medium brown shoes instead. Evening events and those with the formal dress code require dark brown or black shoes paired with dark suits. Oxfords, like whole cuts, cap toes and others, are the most appropriate style.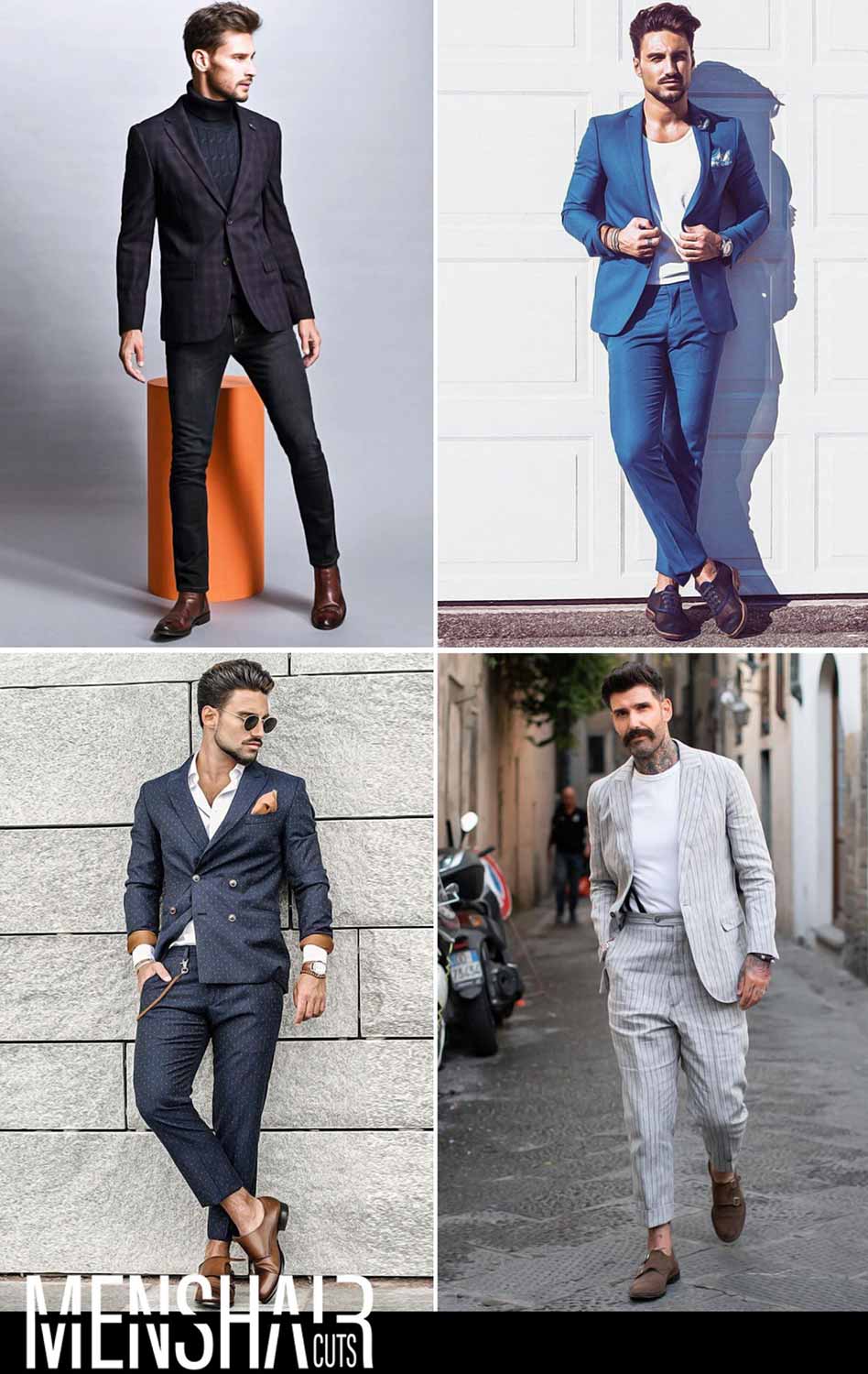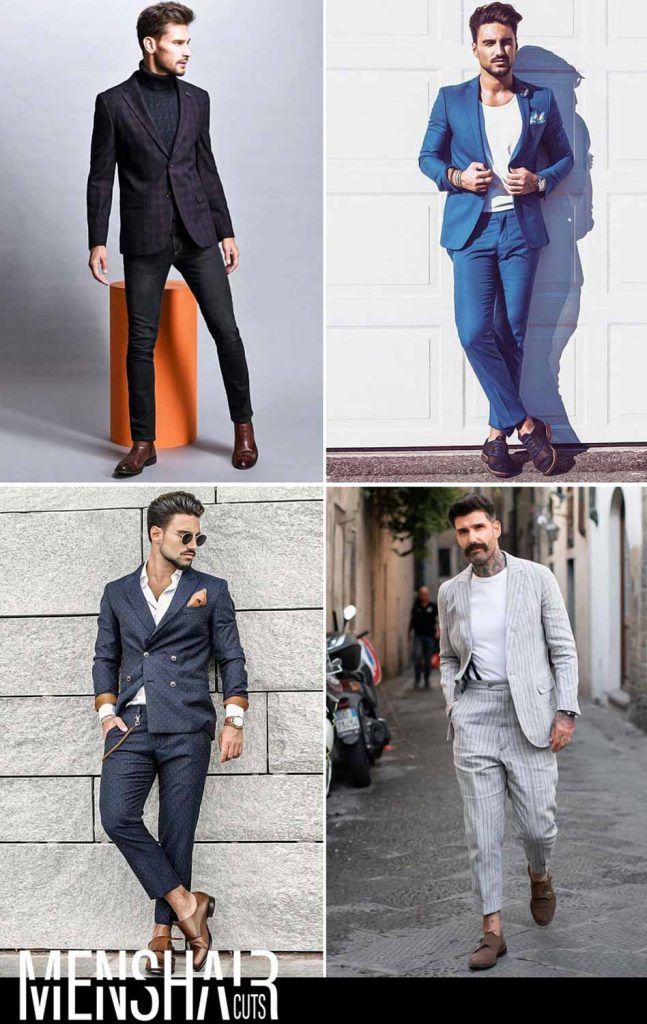 Source: kamilnizinski/roque_80/tonyvoltaire/Instagram
Accessory Ideas For Cocktail Attire
Feel free to accessorize your cocktail attire for men with a tie, cufflinks, a pocket square, braces, socks and a belt. To complement more casual attire for men or the one you wear during the daytime, you can play around with patterns and colors of accessories. Yet, take care not to look kitschy or flashy. Evening as well as formal wear for men calls for subdued colors, such as navy blue, plum or gray, and low-key patterns, like pindots or neats. Also, when choosing socks, you want them to match your pants.
Ties
So, the question is, does cocktail attire require a tie? Because it is considered mens semi formal attire, a tie is not obligatory. Yet, should you decide to wear it, you are very welcome to do so. Look for tie styles that have a textured finish, such as silky or crocheted ones. In terms of color and shape, go for a modern design in flamboyant shades, like green, blue or red.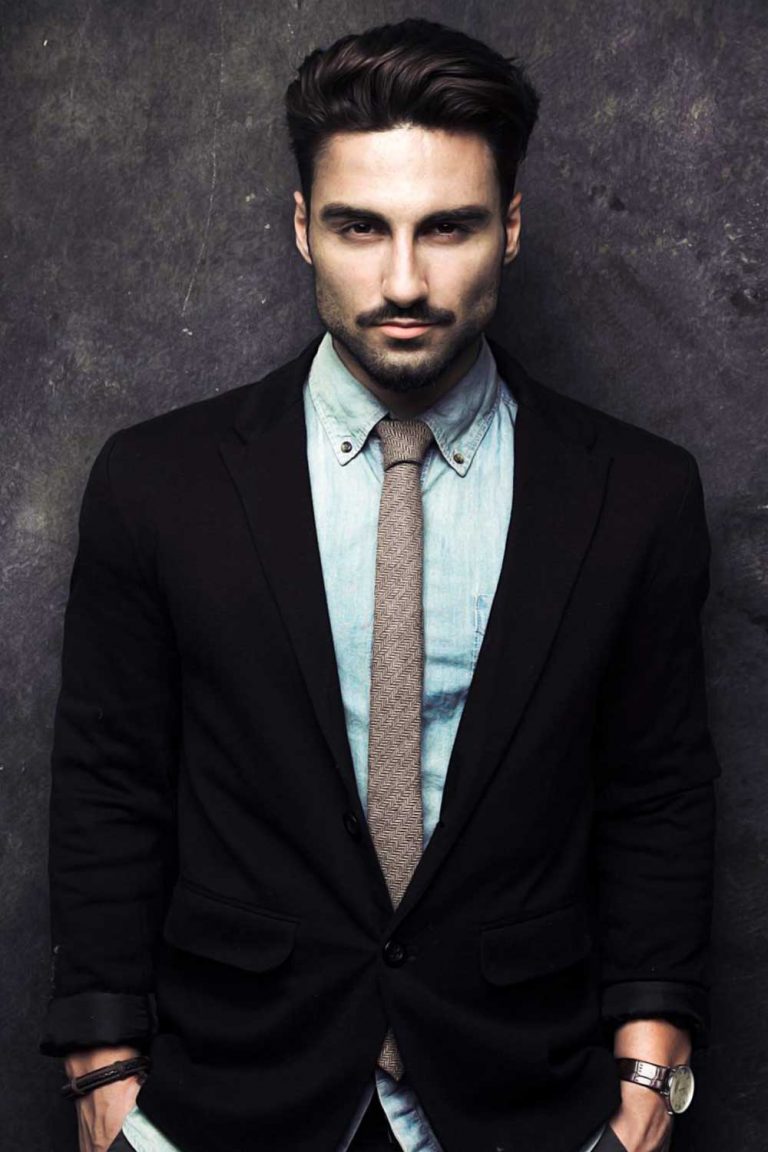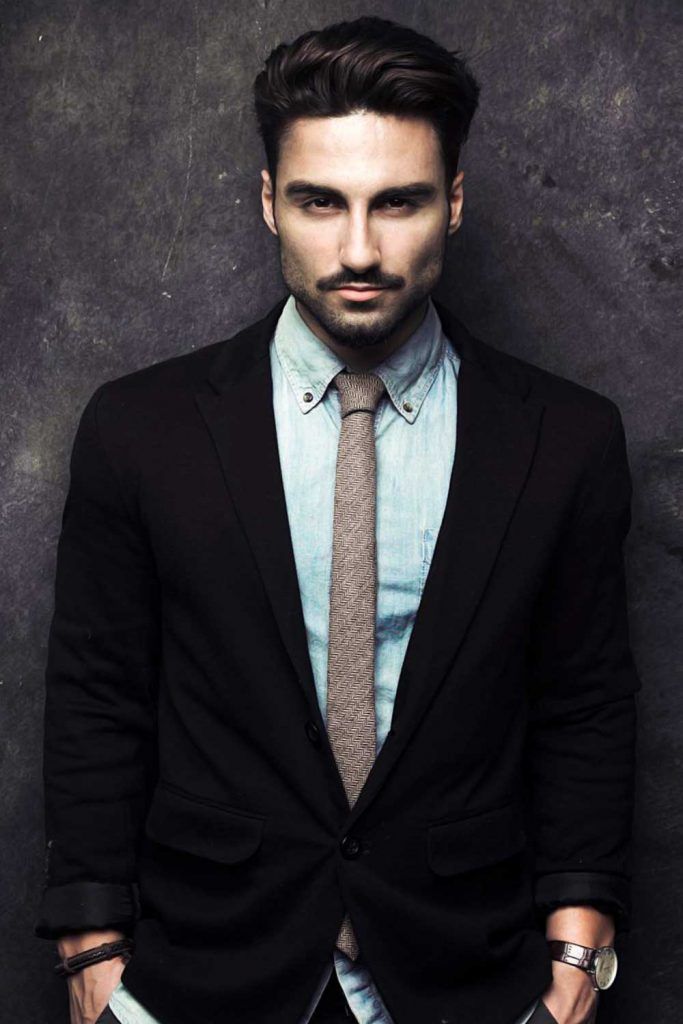 Source: @tonyvoltaire via Instagram
Pocket Squares
A pocket square will give semi formal attire for men depth and gent's flair. This is a perfect way to show off your creative side, so do not limit your imagination and experiment with prints as well as colors and patterns.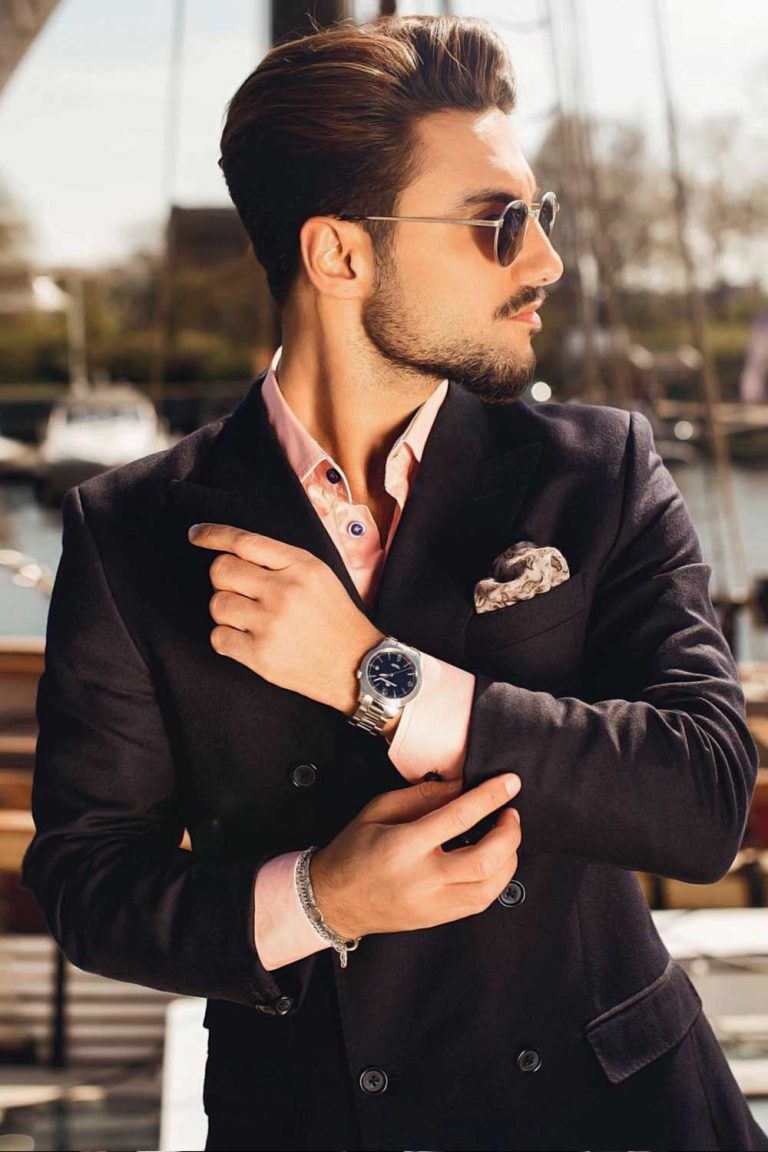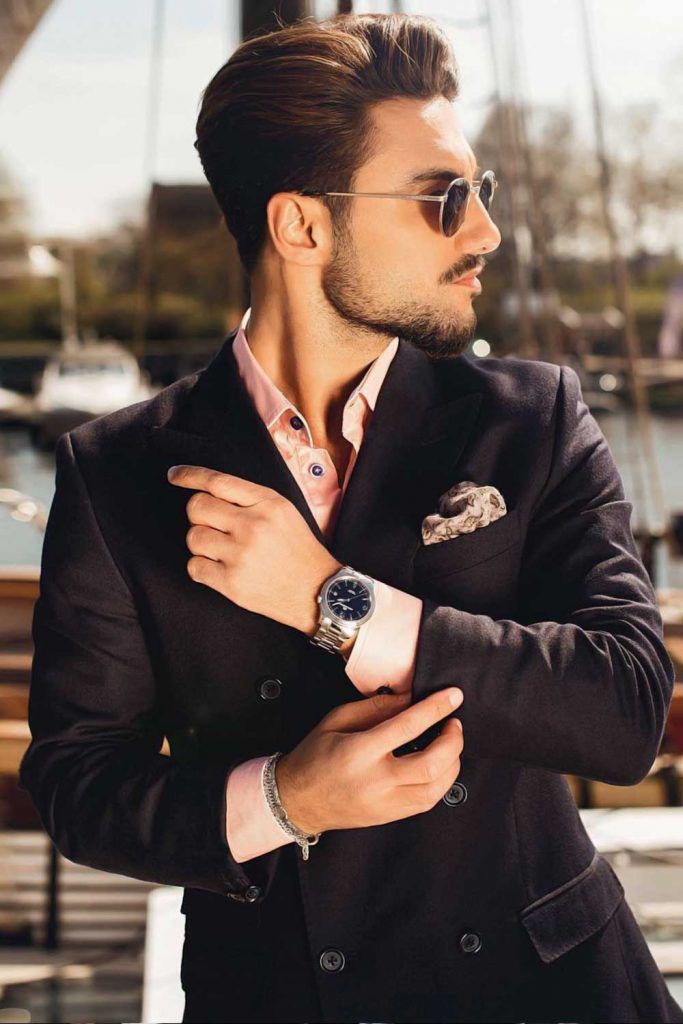 Source: @tonyvoltaire via Instagram
Belts
No matter whether you are putting together a cocktail casual or formal look, a belt is an essential element of your outfit. What is more, in both cases, you should turn to good old classics instead of intricate and elaborate styles. Don't skimp on it though. It is better to pay extra to ensure the belt will stand you in good stead. You can never go wrong with suede or leather models with simple silhouettes, as they are timeless. Yet, if you want to experiment and give your outfit a contemporary feel, opt for unconventional materials and shapes.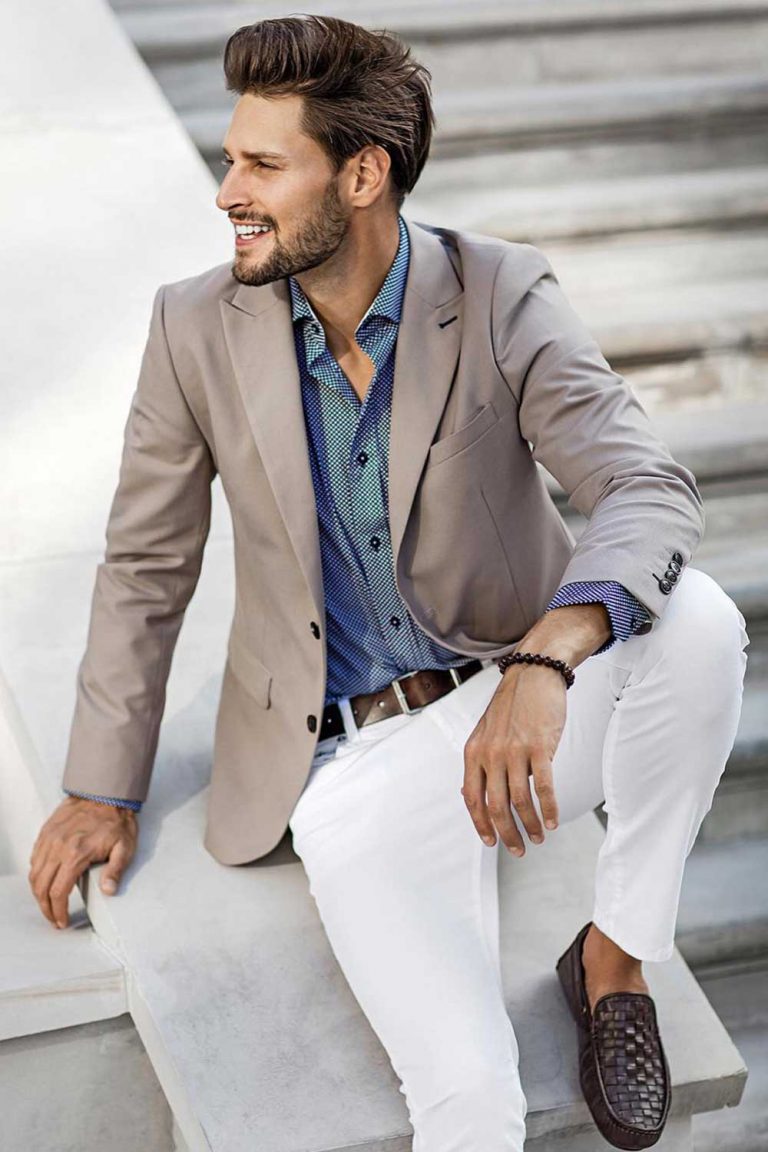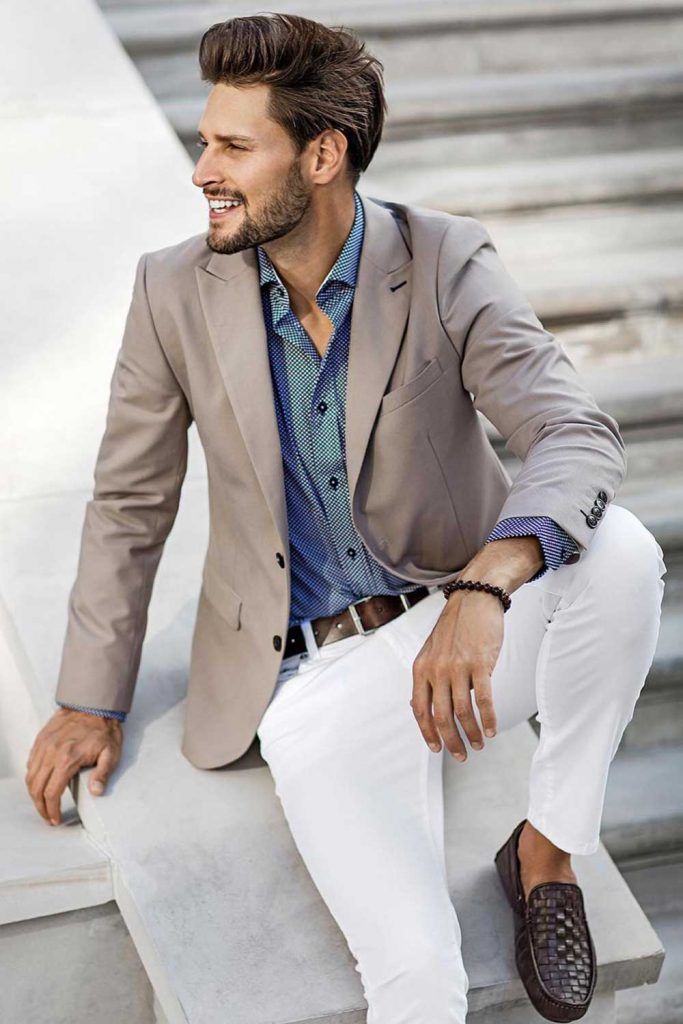 Source: @kamilnizinski via Instagram
When To Wear Cocktail Attire
There are several occasions when cocktail attire for men is considered the most appropriate choice. However, if you are not sure how fancy you should dress up, stick to the rule that being overdressed a bit is always better than being underdressed. So that you do not goof up with the dress code, here are some most common occasions that can require cocktail attire.
Cocktail Parties
There are many reasons why people can throw a cocktail party: holidays, a fundraiser, an office get-together, etc. No matter whether the event is calling for winter or summer cocktail attire, it should be more on the formal side. Yet, you are welcome to play around with its patterns and colors.
Weddings
As the wedding celebration can take place either once the ceremony is over or after a several hour break, it is better to find out about the dress code from the invitation or the groom and bride. Yet, one thing that you should inevitably take into account is that your outfit should not outshine the newlyweds.
Anniversaries.
When pondering cocktail attire for your parents' anniversary, what you should consider is how many years of marriage they celebrate. As a general rule, the bigger the number, the more modest outfit should be.
A sports event.
Some sports events, particularly equestrian, call for casual or smart casual men attire. If you are about to attend one, it pays to bring some colors and patterns to your outfit.
Other formal or semi-formal occasions.
You can also happen to be invited to a garden party or an engagement party when semi casual men attire may be necessary. If that is the case, you should go for a more restrained outfit for an engagement party, while a garden one allows for a more daring look.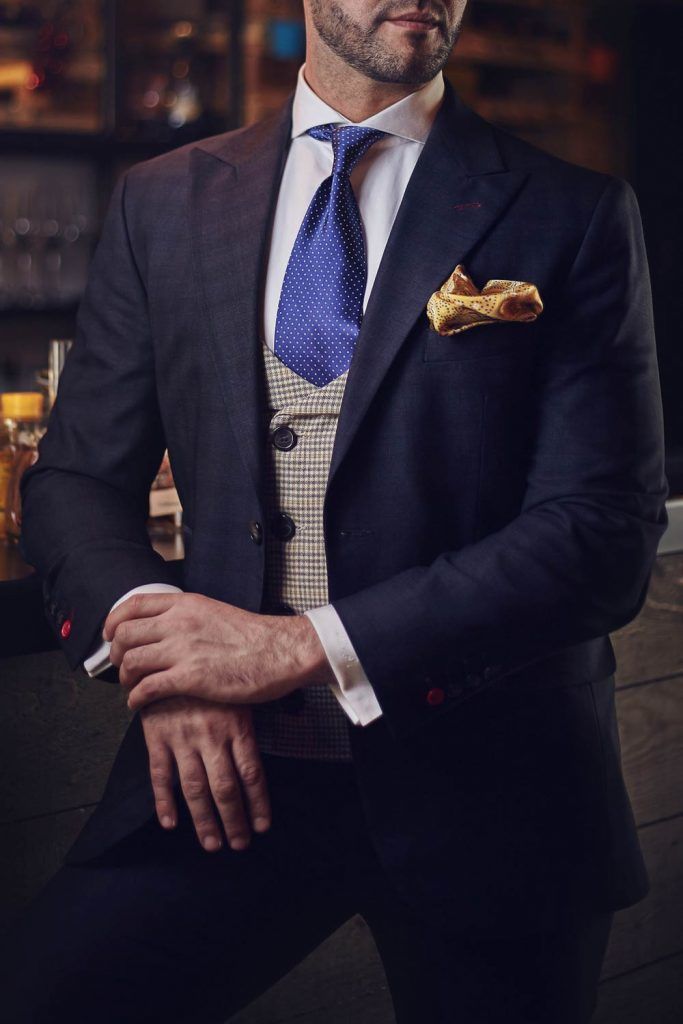 Cocktail Attire Style Tips
Still confused what is appropriate for cocktail attire? In short, you can never go wrong with a suit. Its color, pattern, print and tailoring should be adjusted to the ambiance as well as the host's age. This concerns the whole outfit no matter whether it is business, casual or business casual men summer or winter attire.
In case you have any other concerns or doubts, here are some expert tips that will help you to put together cocktail attire for men regardless of the occasion:
Fabrics make a big difference, so choose them carefully.
Keep your cocktail attire casual to a certain degree. Still questioning, are jeans OK for cocktail attire? The answer is always a definite no.
Color matters a lot.
Make sure to always look clean and tidy.
Try to decipher the dress code from the invitation.
The season should not be overlooked.
Don't forget the accessories.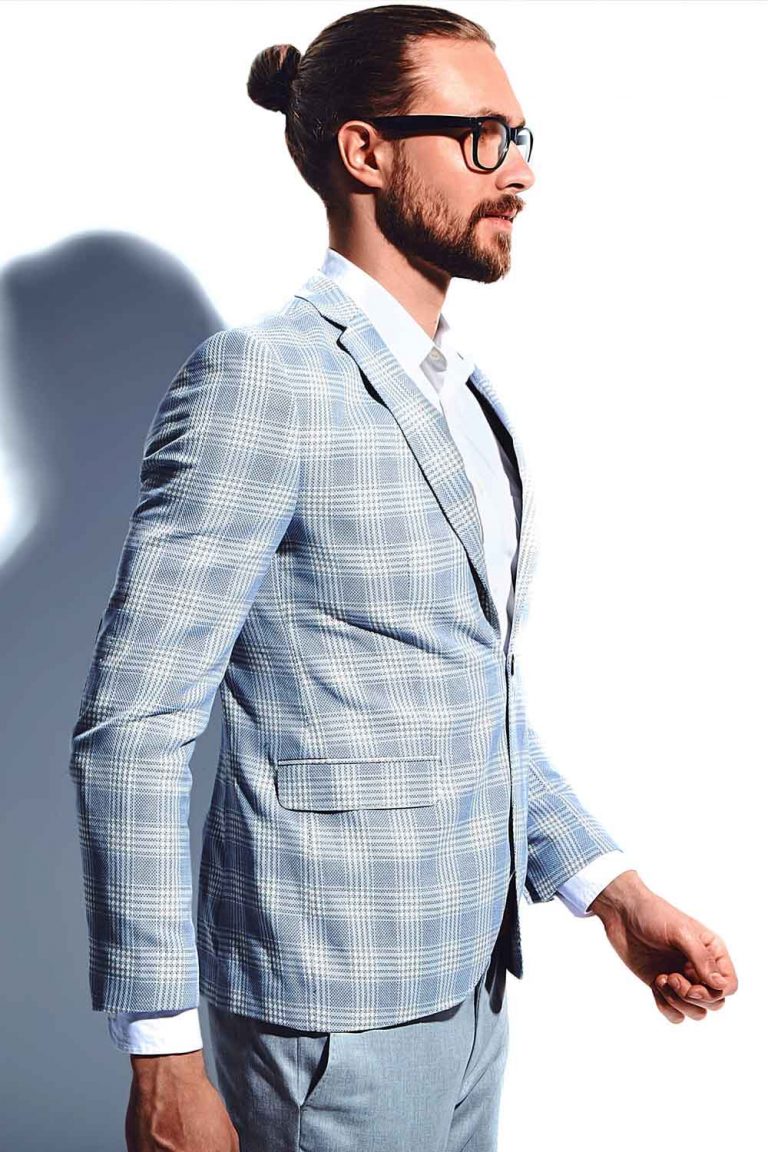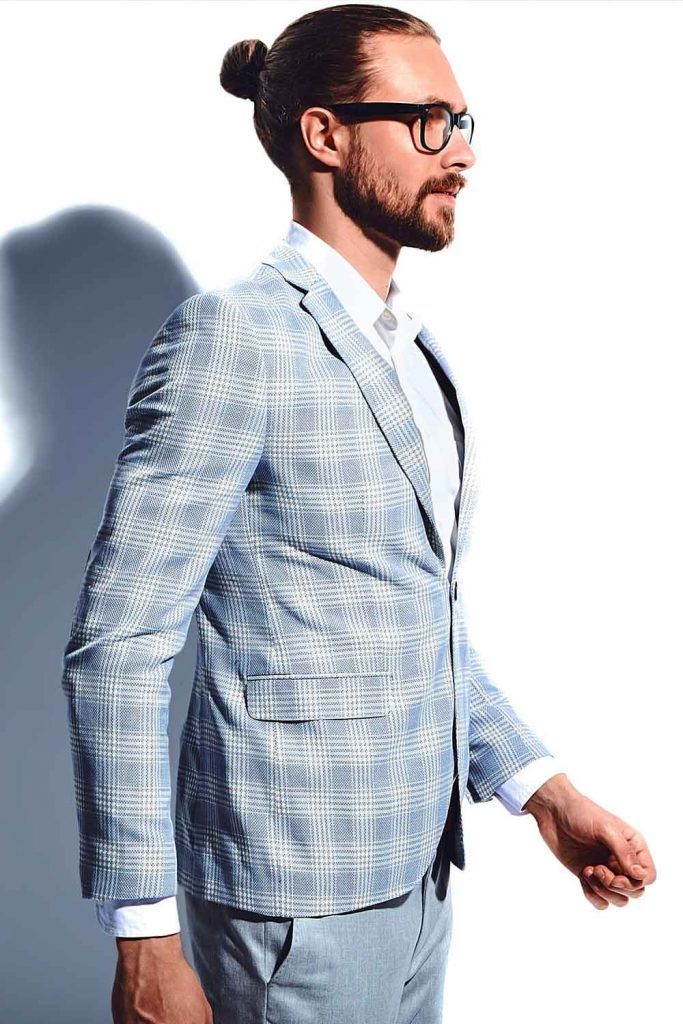 Now that you know what is cocktail attire, what elements it should feature and when to wear it, we are pretty sure that you will not have any difficulty putting together the outfit appropriate for the occasion. Remember that to dress elegantly and tastefully for a semi-formal environment is always better than to wear a casual outfit in a business ambiance. So that it will not happen to you, just stick to our guide.