A flow haircut is one of those timeless hair looks that seem to never go out of fashion. The majority of long haired actors that opt for it cannot be wrong. If you want to join the club of flow haired guys, then you have come to the right place. The following collection features the most popular flow hair looks from celebrity men. So, you are sure to find your perfect option here.
Timothee Chalamet
Timothee Chalamet takes a flow haircut to another level. Thanks to his natural hair structure, his curly hair flow easily gains definition and texture. To recreate the wings haircut, add just a small blob of a hair product and you are good to go.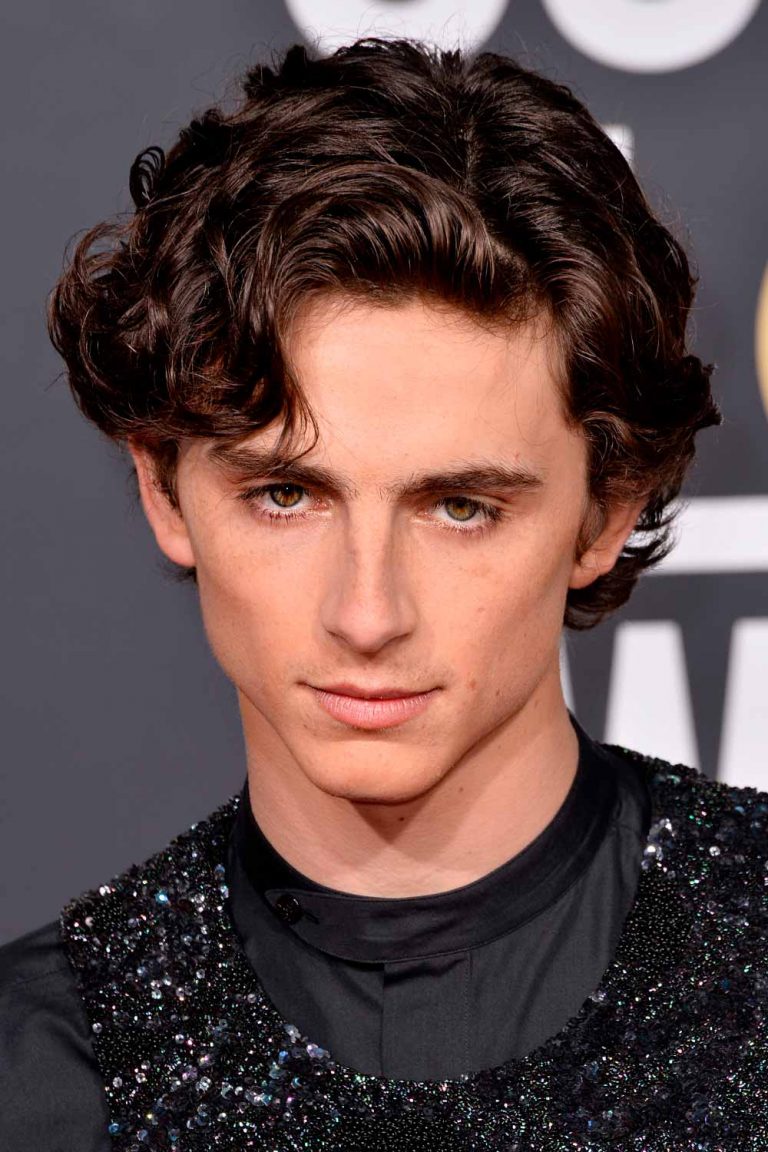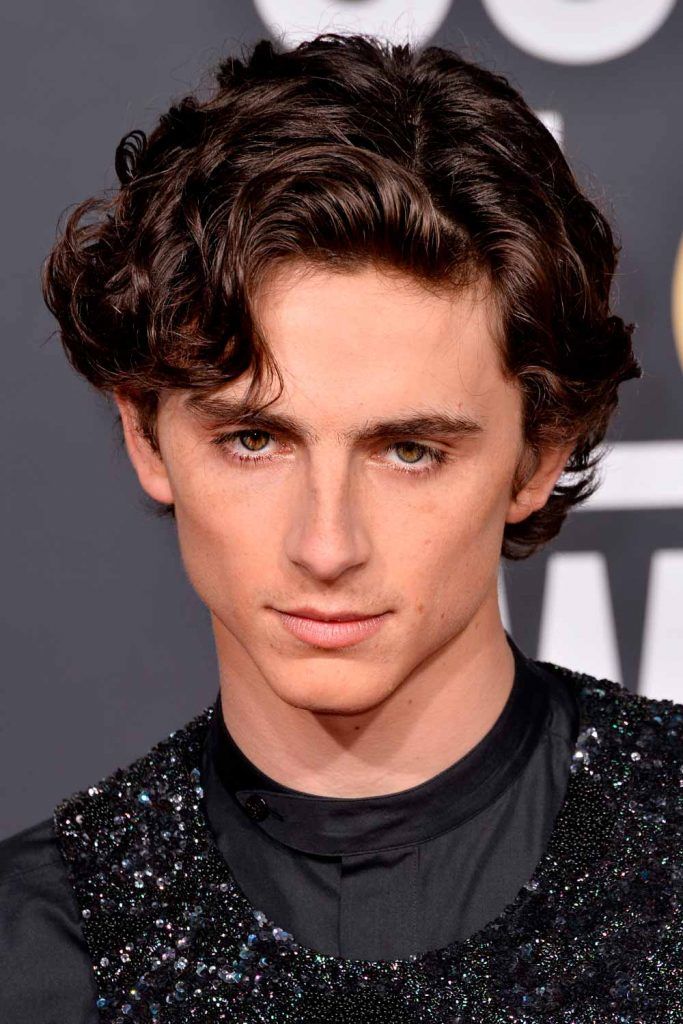 Featureflash Photo Agency/Shutterstock
Shawn Mendes
Shawn Mendes has a full head of gorgeous hair, which, frankly speaking, makes us jealous. Yet, the singer knows how to make the most out of his medium length hairstyles. His mens flow haircut is incredibly voluminous, yet, it looks natural and effortless.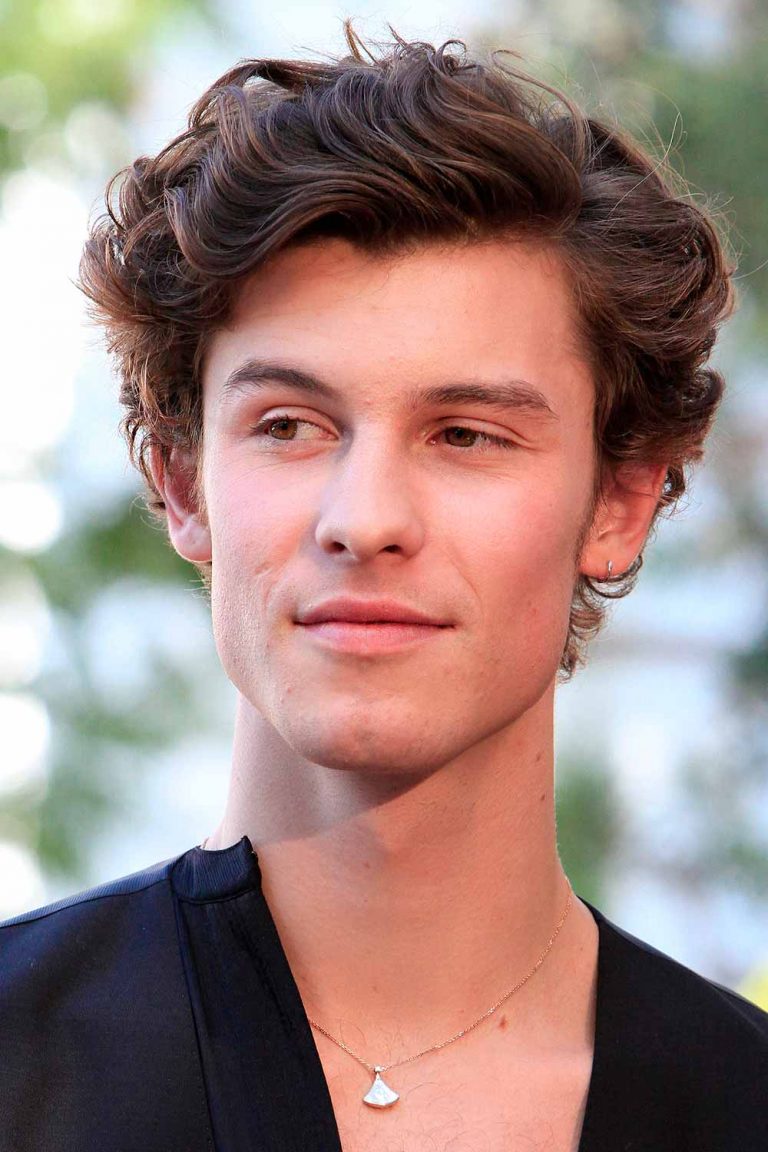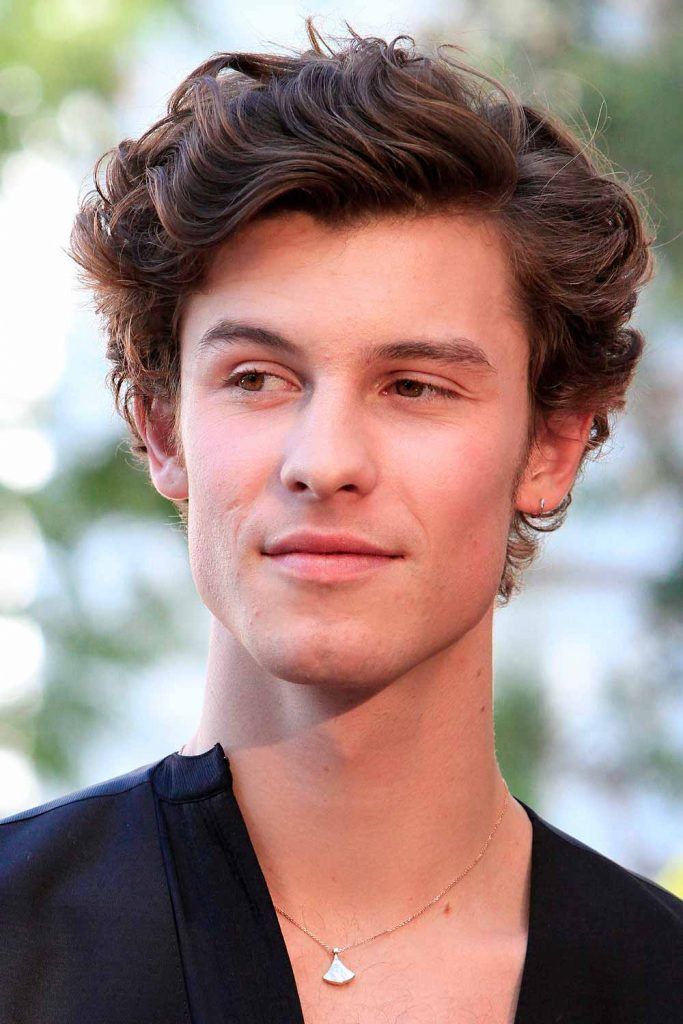 Kathy Hutchins/Shutterstock
Kit Harrington
The flow hairstyle is a frequent guest at Red Carpet events and no wonder. It looks sophisticated and refined while giving off a breezy vibe. Kit Harrington seems to know it pretty well, as he often pairs a hockey haircut with a tuxedo.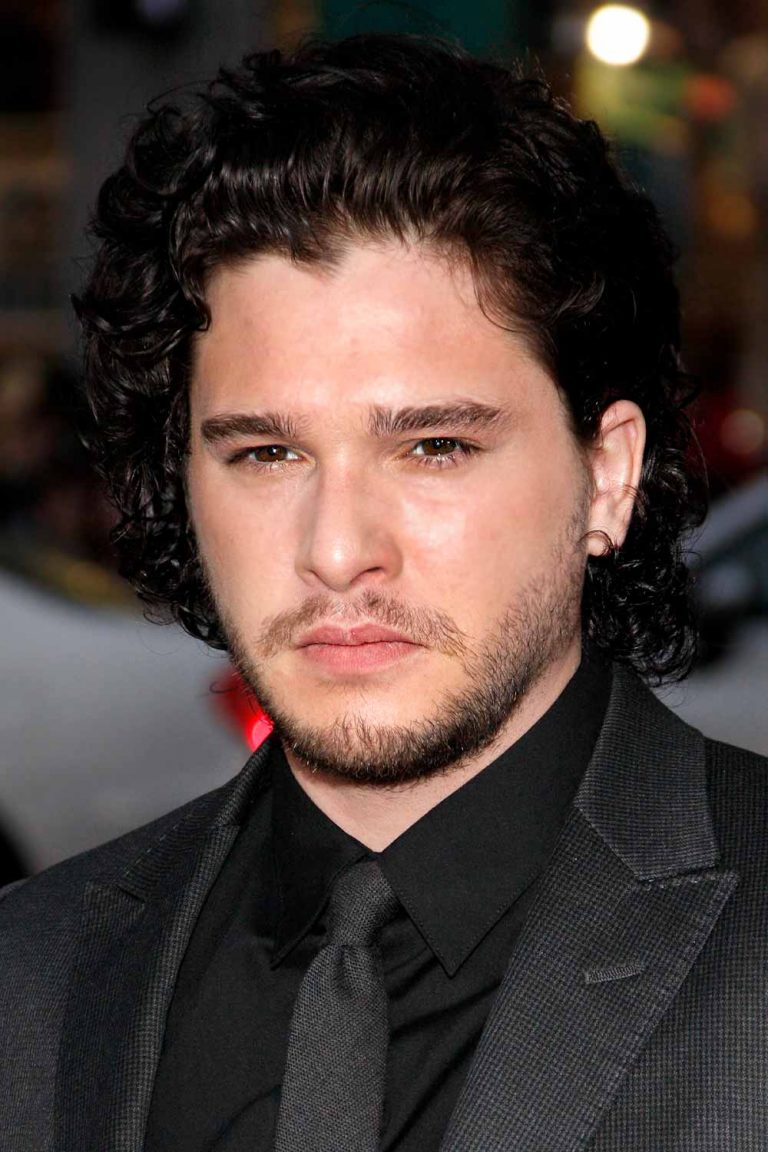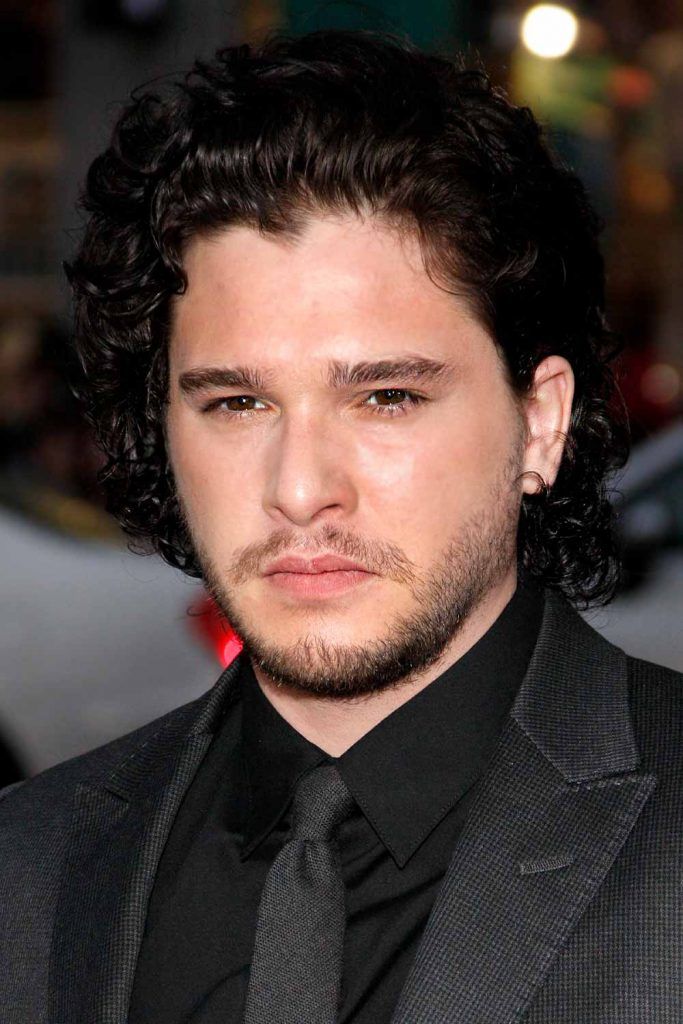 Tinseltown/Shutterstock
Austin Butler
Austin Butler's short flow haircut proves that to get the look, your locks should not necessarily be men's long hairstyles. As soon as they can be brushed back and form at least a minor curve, you are all set.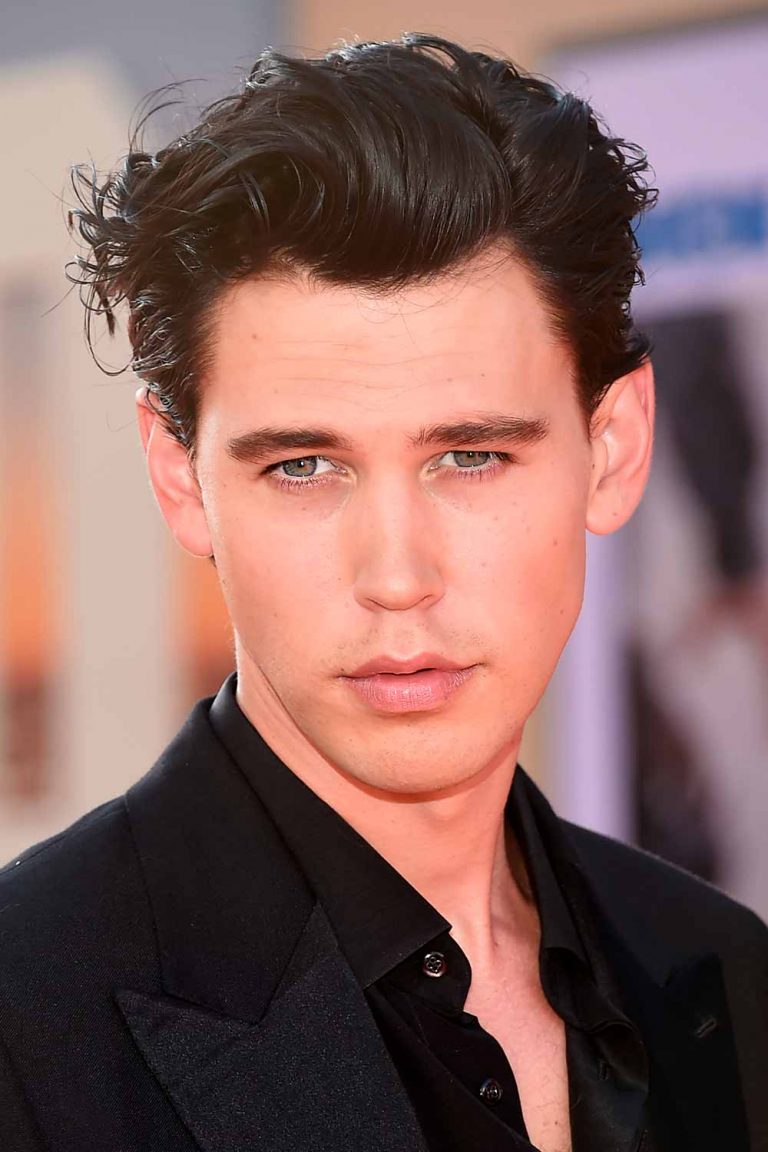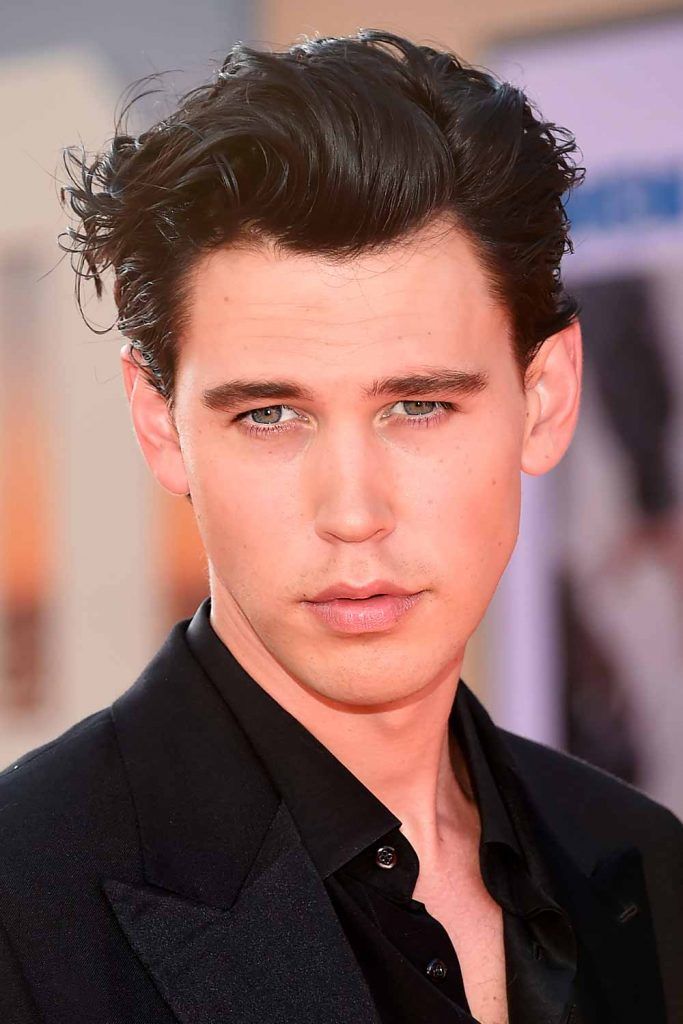 DFree/Shutterstock
Bradley Cooper
You can actually say that Bradley Cooper long hair has started all this flow hair madness, as the actor is considered an unofficial (yet) ambassador of the look. While his flow hairstyle is multifaceted, none of its variations ever goes unnoticed.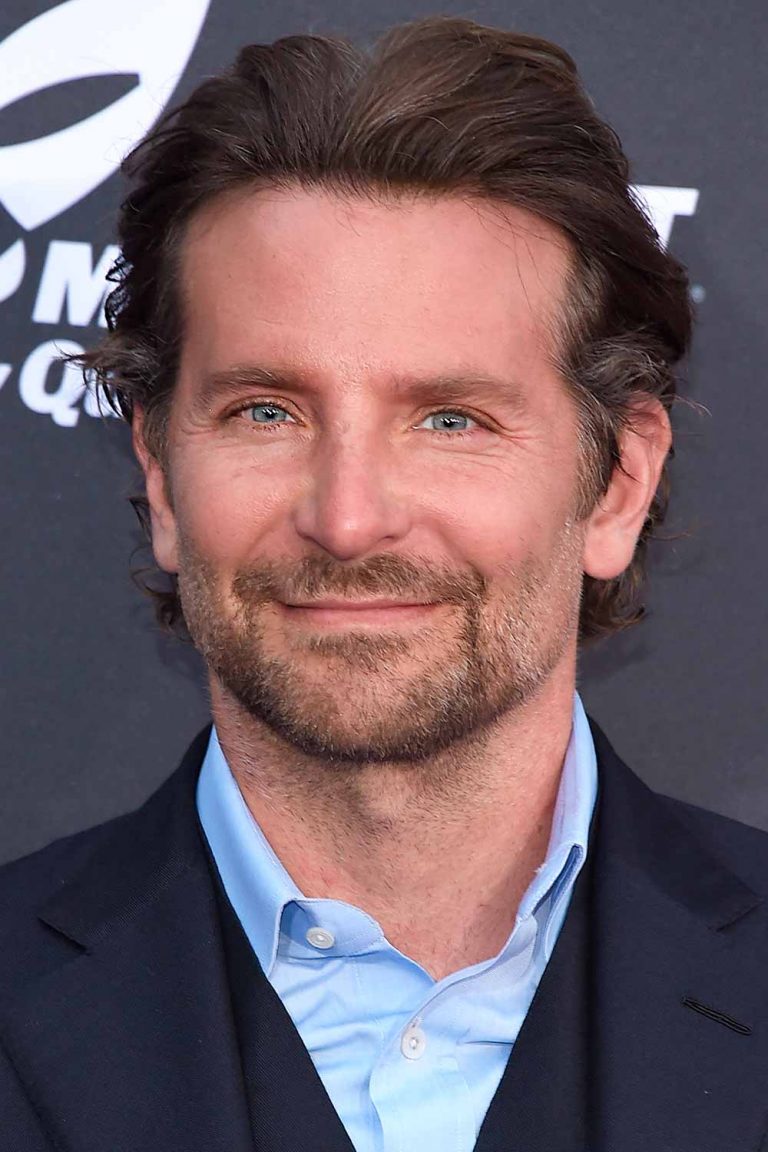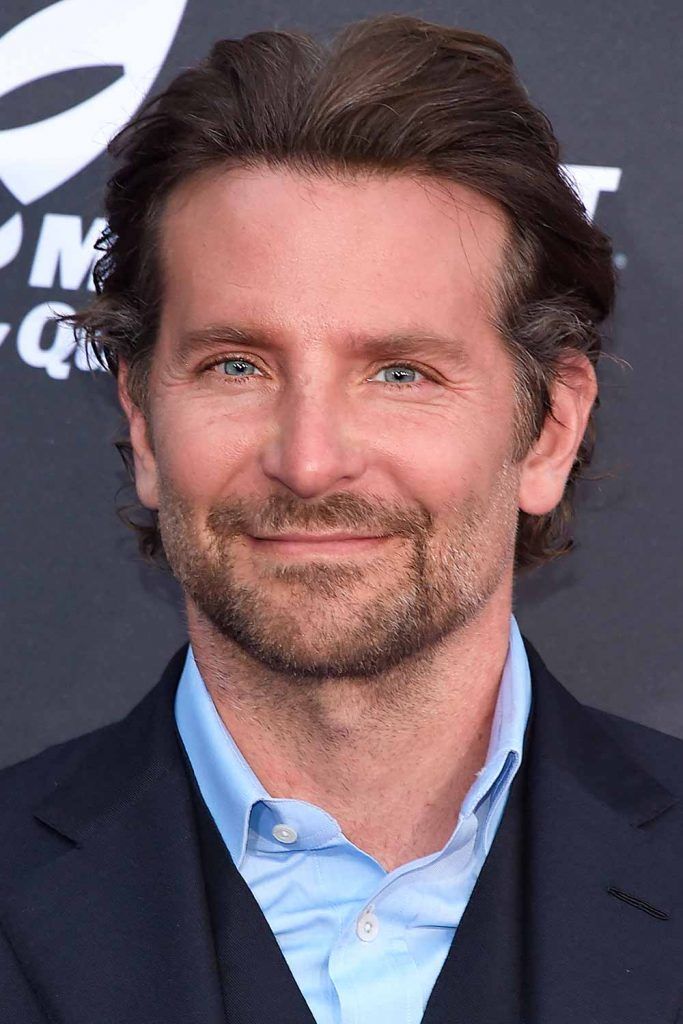 DFree/Shutterstock
Diego Boneta Flow Haircut
Diego Boneta is known not only for his talented acting and singing but also for his awe inspiring flow haircut men all over the world envy. Of course, he partially owes it to the fact that he was blessed with a luxuriant mane. However, styling also plays a significant role in the outcome.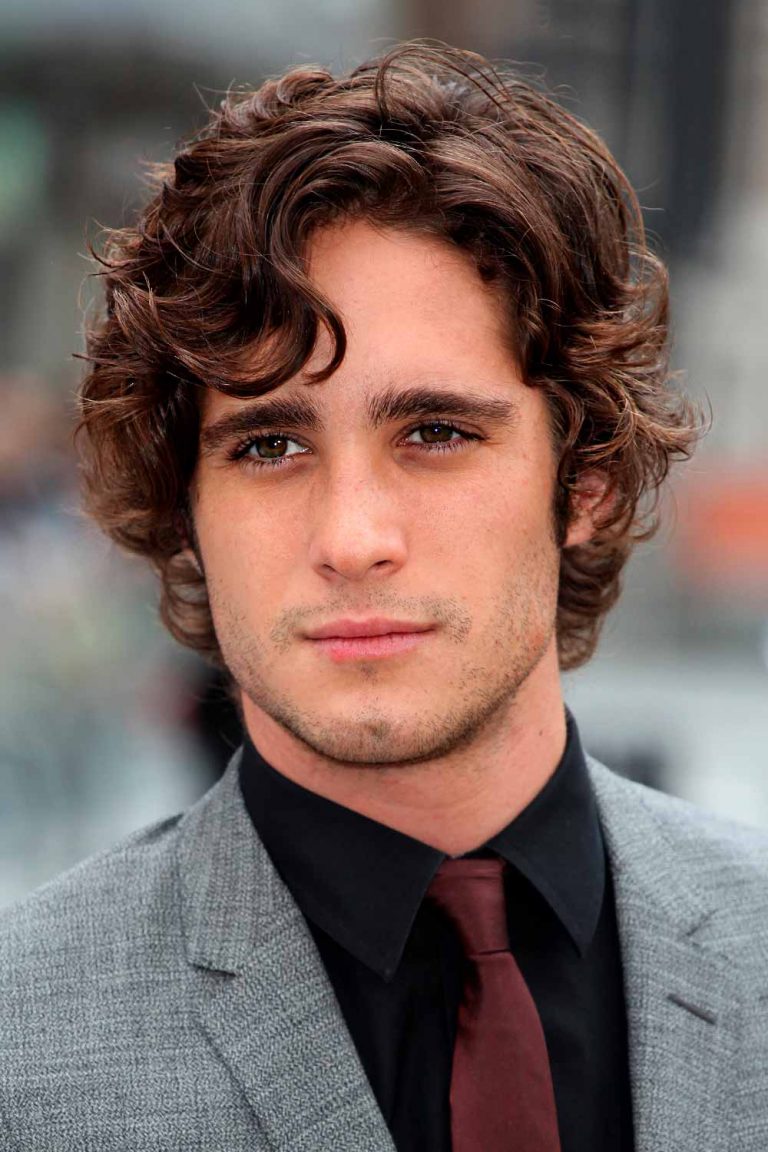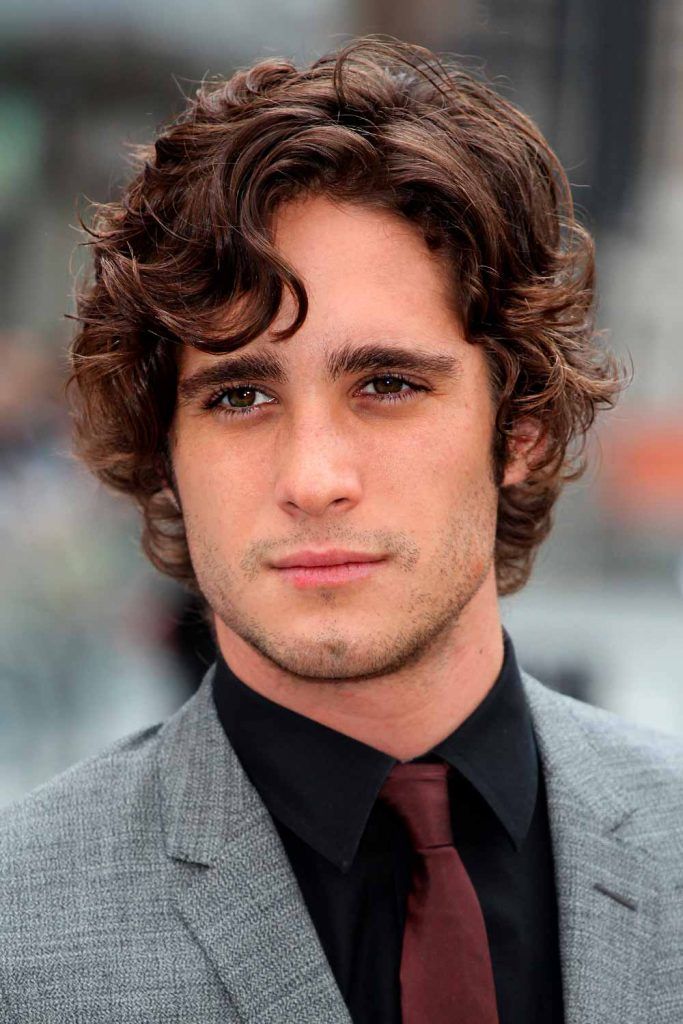 Featureflash Photo Agency/Shutterstock
Chris Hemsworth Flow Haircut
Chris Hemsworth does not have the thickest hair in Hollywood, yet it does not stop him from rocking hockey flow hair. This proves that this style is incredibly versatile and works for everyone, no matter their hair type and texture.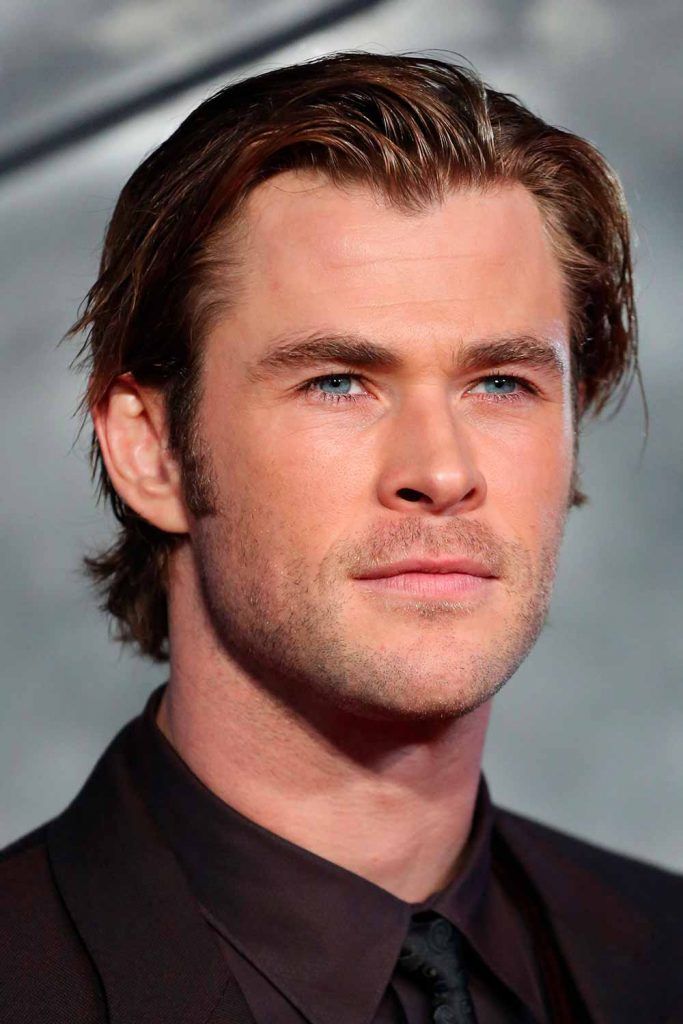 Featureflash Photo Agency/Shutterstock
Matthew McConaughey
Another Hollywood heartthrob known for his signature hockey flow haircut is Matthew McConaughey. His natural wave gives the look a unique charm, which can be recreated with a hair pomade and wax for added emphasis.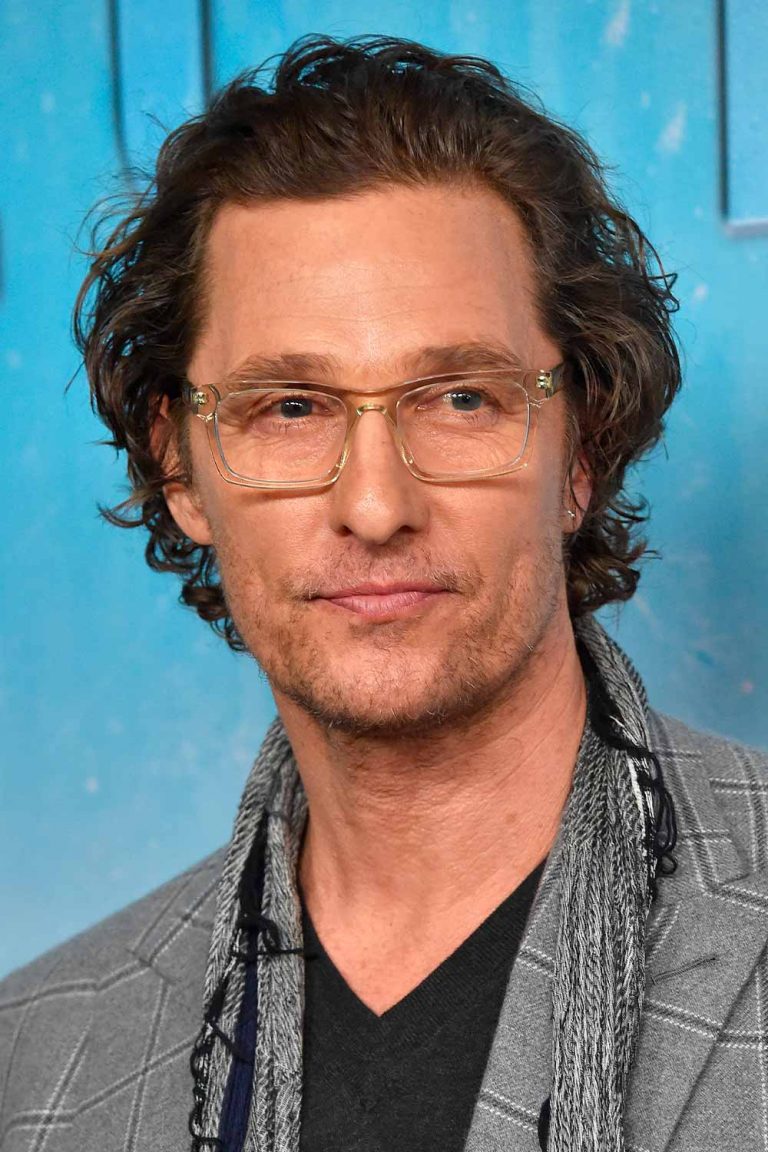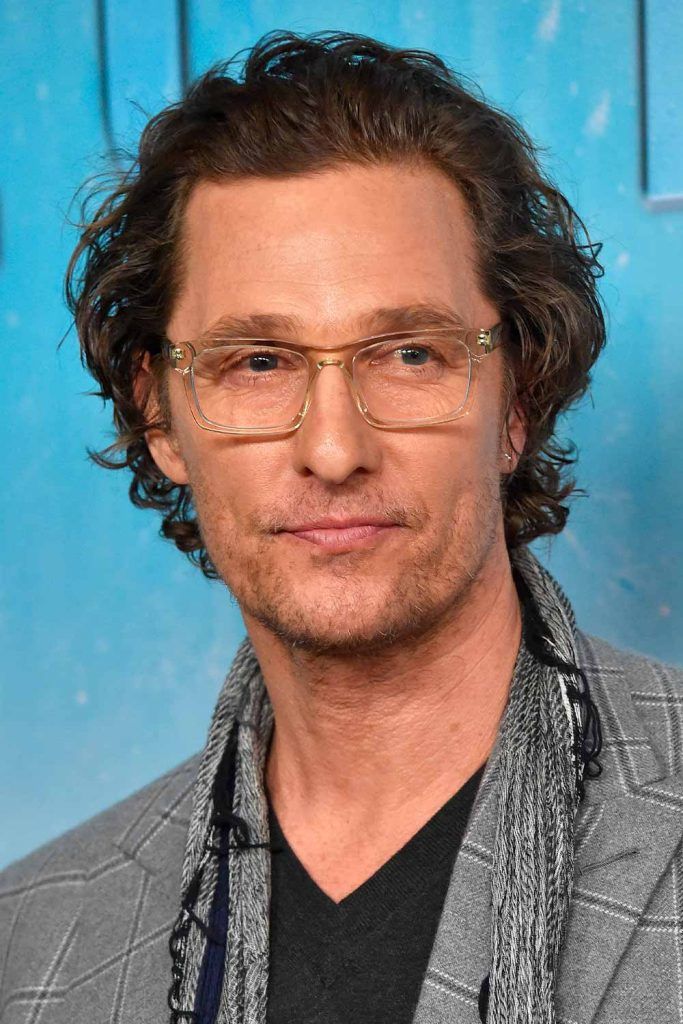 DFree/Shutterstock
Charles Melton Flow Haircut
Of course, his picture perfect hairstyle is not the only thing that makes us adore Charles Melton but not the last one either. As his locks are naturally thick, it does not take much effort for him, or his stylist, to create a look that would make everyone gasp in awe.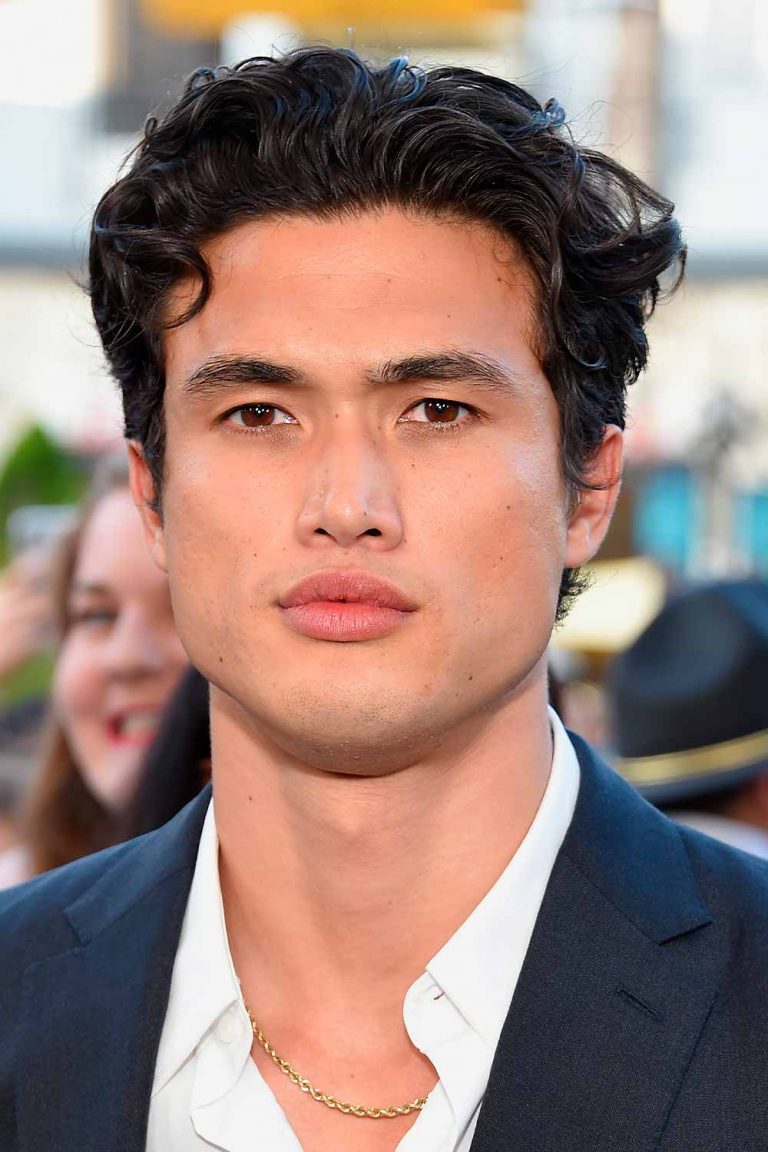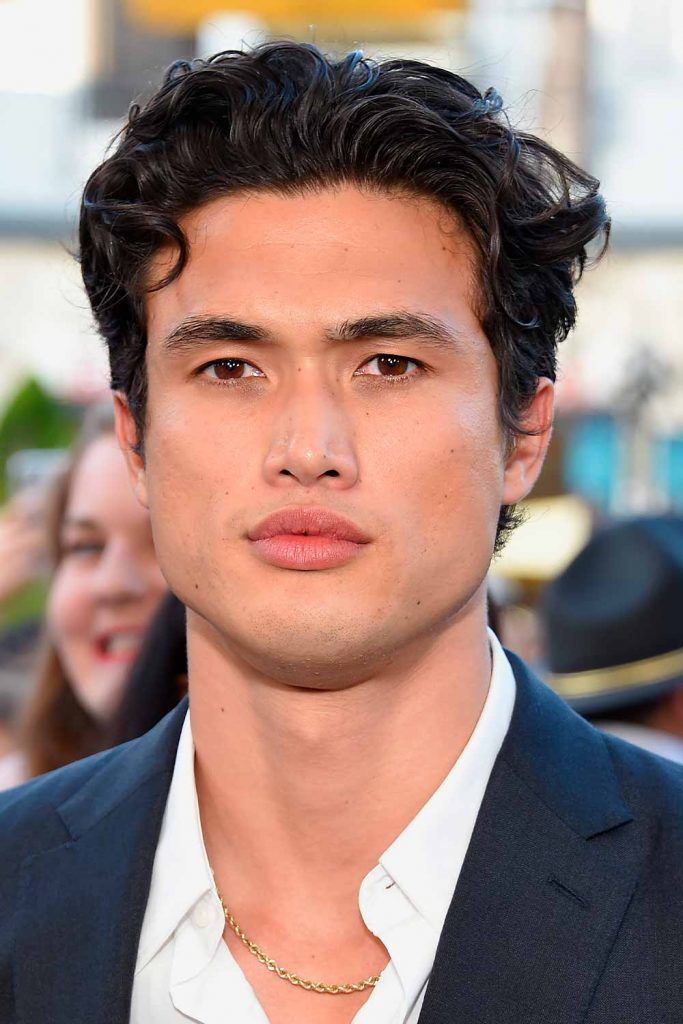 DFree/Shutterstock
Keanu Reeves
Every Keanu Reeves haircut becomes instantly iconic. The actor manages to pull off just any hair look, from an uber short crew cut to a pretty long flow hairstyle with a middle part. The latter gives the actor's appearance a refined and youthful twist. Maybe, this slightly sheds light on why he seems to never age.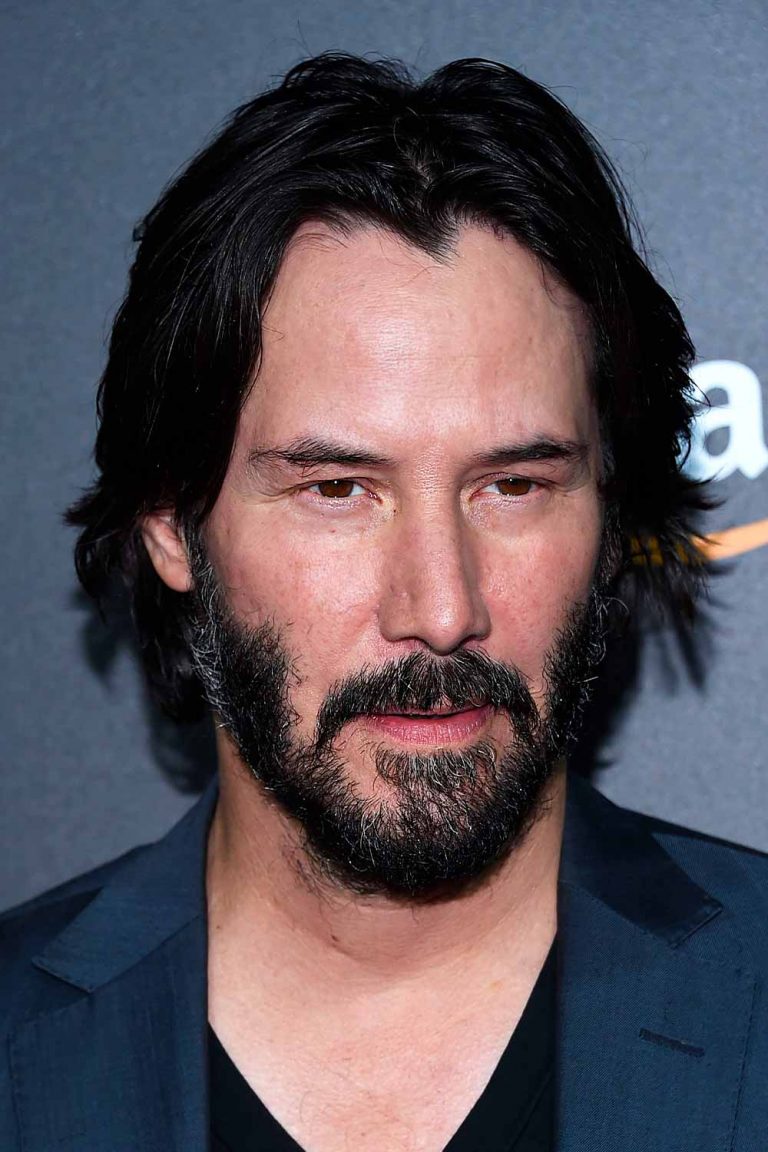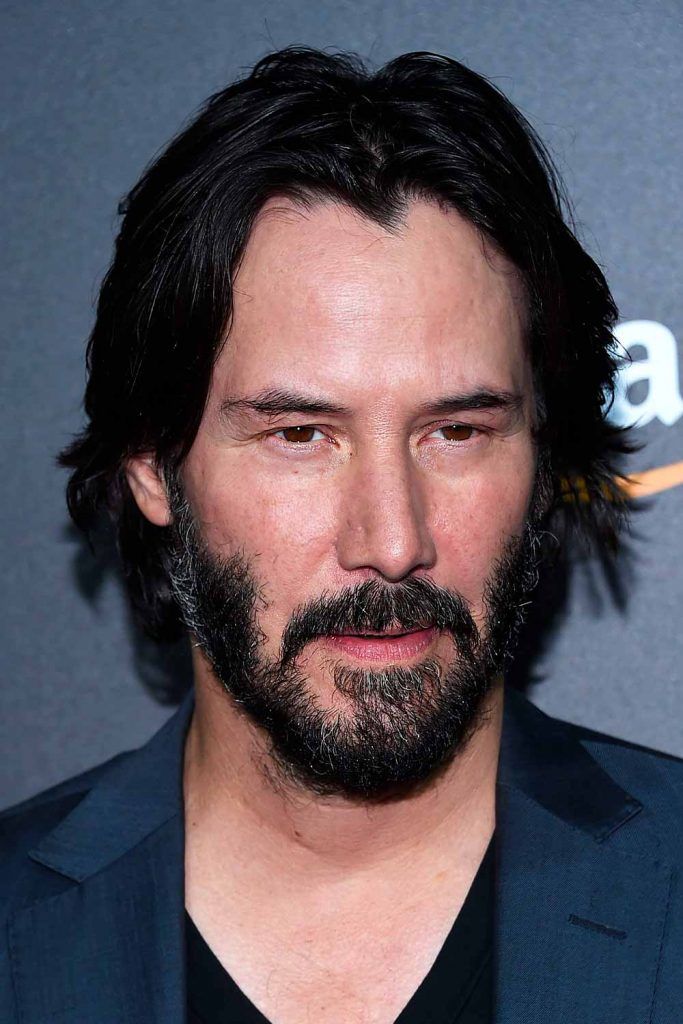 DFree/Shutterstock
Brad Pitt Flow Haircut
Brad Pitt is often mocked for mimicking the appearance of his partner at the time, including their hairstyle. But, since he has been single, as far as everyone is concerned, the Award winning actor seems to have found his perfect style. A slightly casual, yet elegant and sophisticated flow suits him perfectly.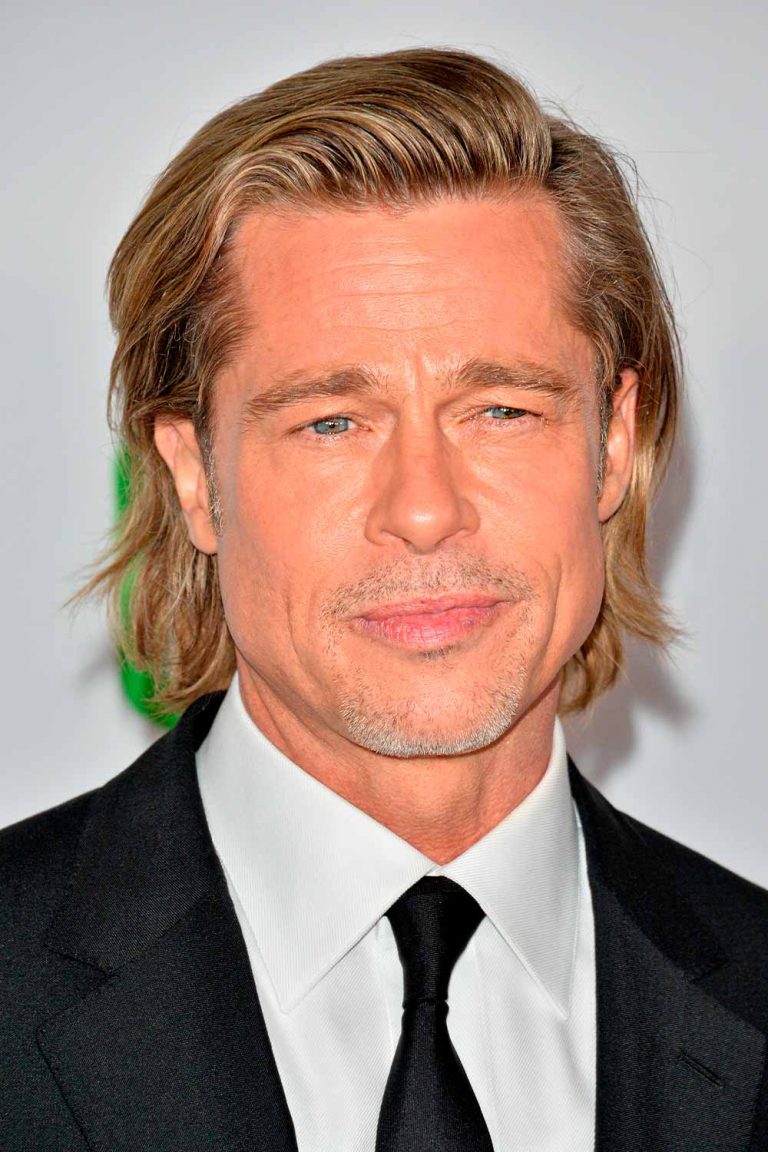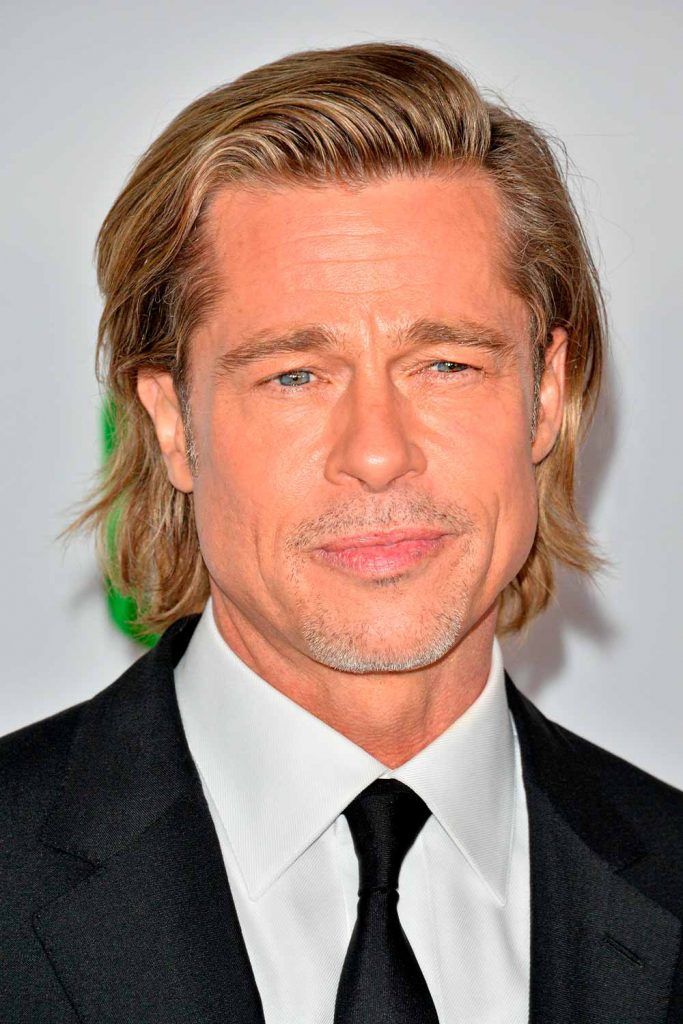 Featureflash Photo Agency/Shutterstock
Milo Ventimiglia
There is no such a haircut that would not flatter Milo Ventimiglia and a flow cut is no exception. While it is very reserved and low key, the movie star complements it with a neat mustache and scruff.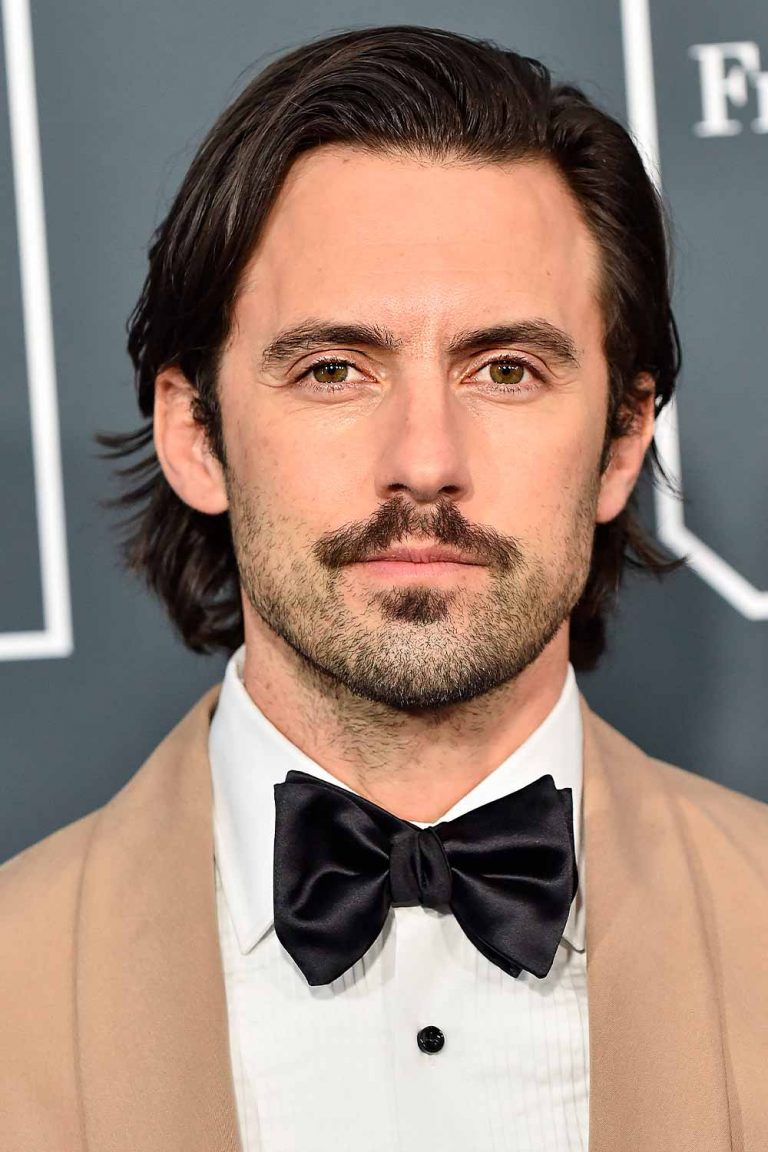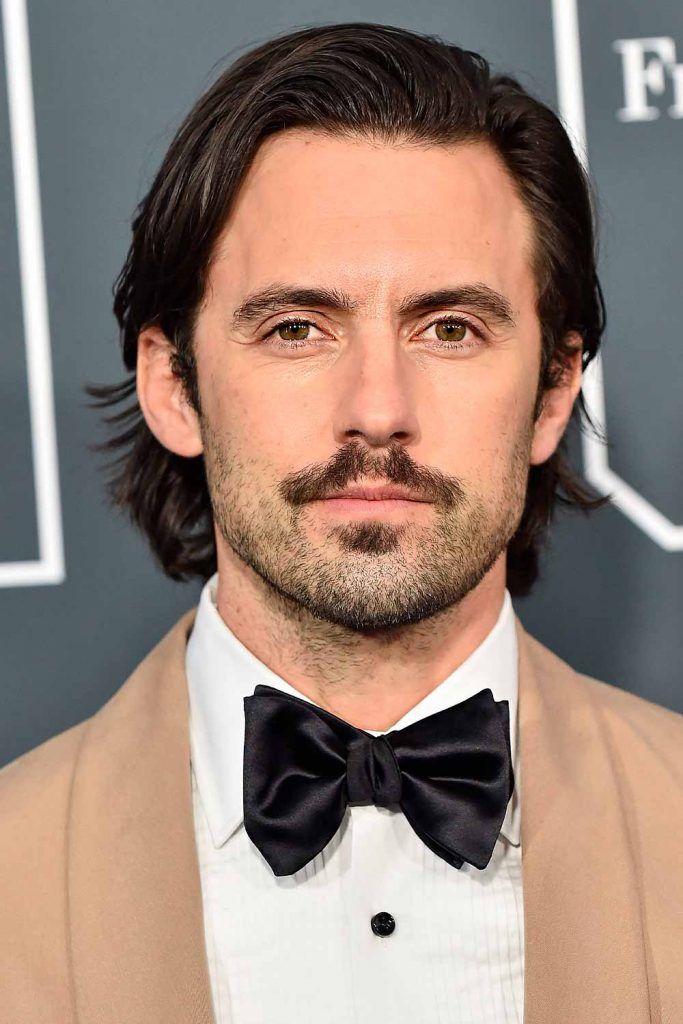 DFree/Shutterstock
Orlando Bloom Flow Haircut
Looks like Orlando Bloom's flow hair was inspired by the trademark John B haircut, which has a touch of a surfer's vibe to it. However, this 'do comes out appropriate for any ambiance and throws us back to nostalgic Legolas days.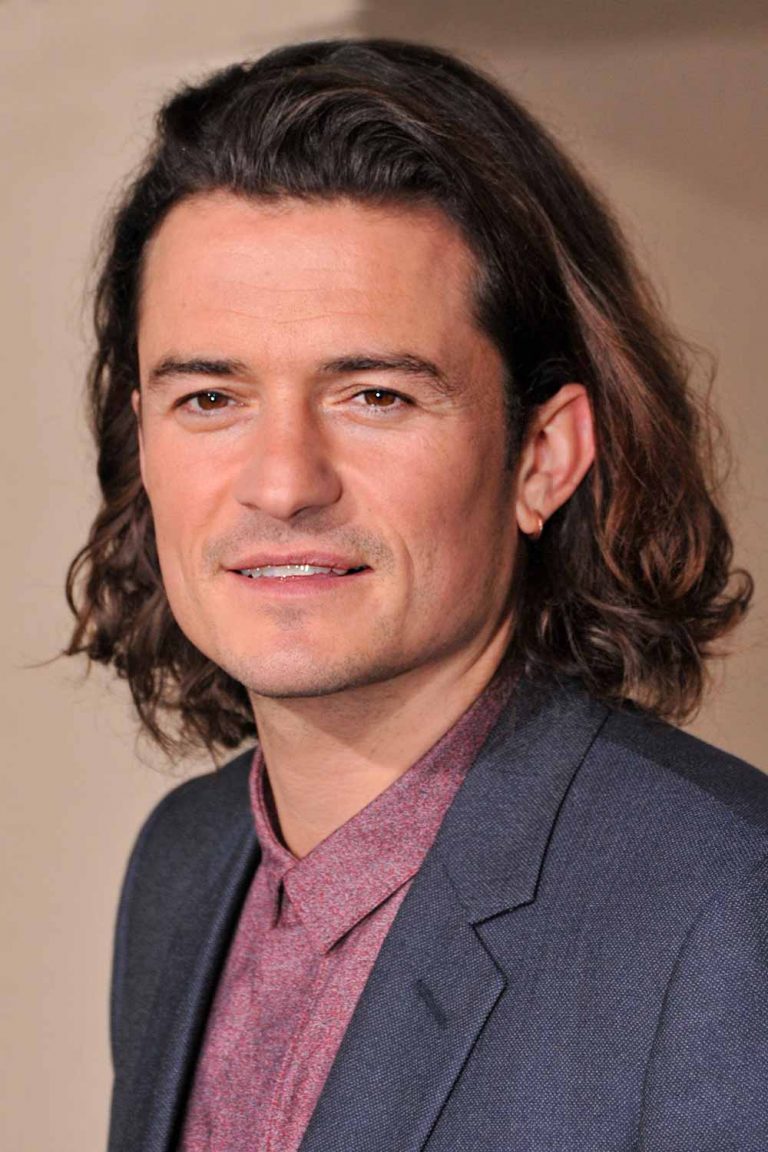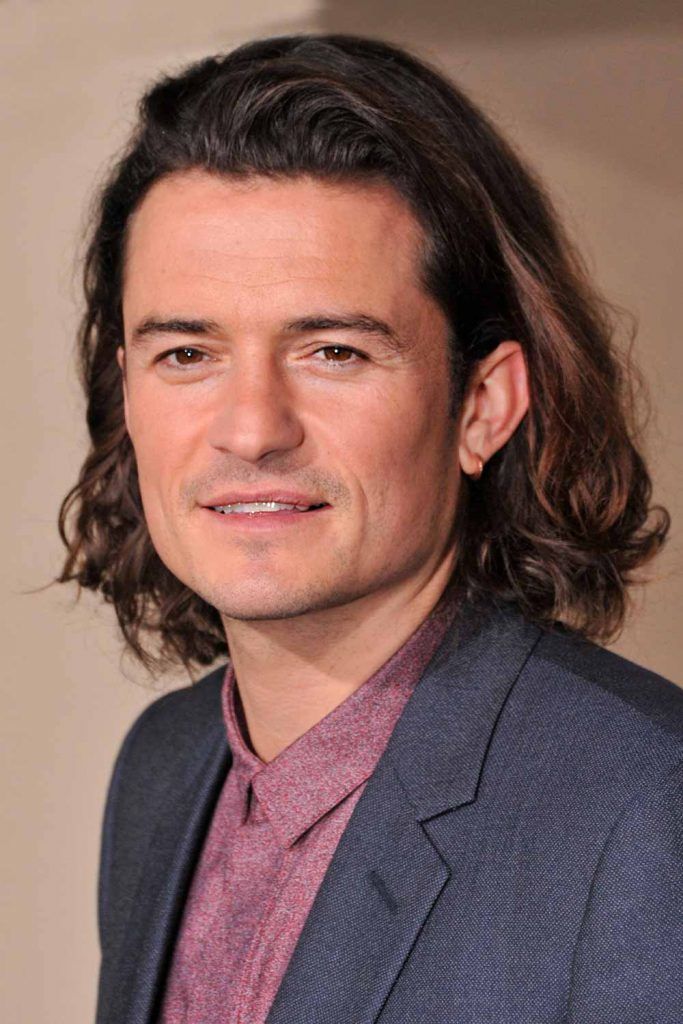 Jaguar PS/Shutterstock
Adam Driver
It must be good to have Adam Driver hair, as it appears quite easy to style into a flawless flow. The actor prefers to wear it casually brushed back, subtly covering his ears while opening up the face.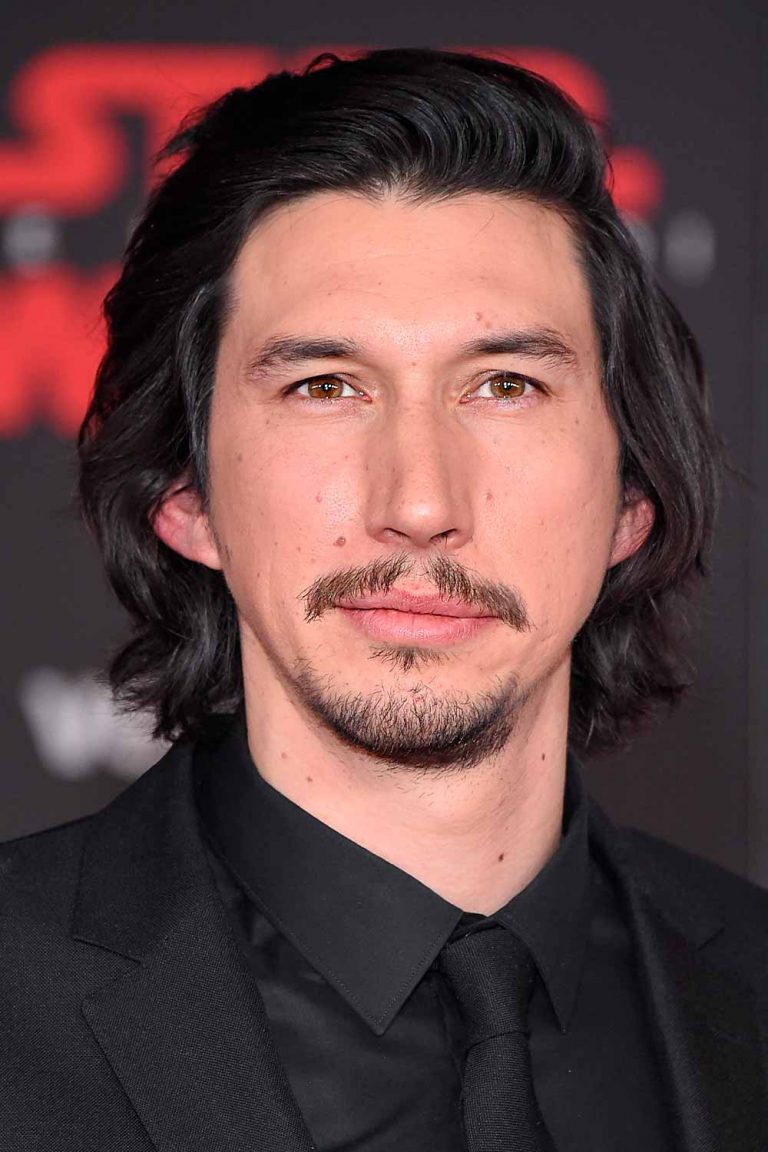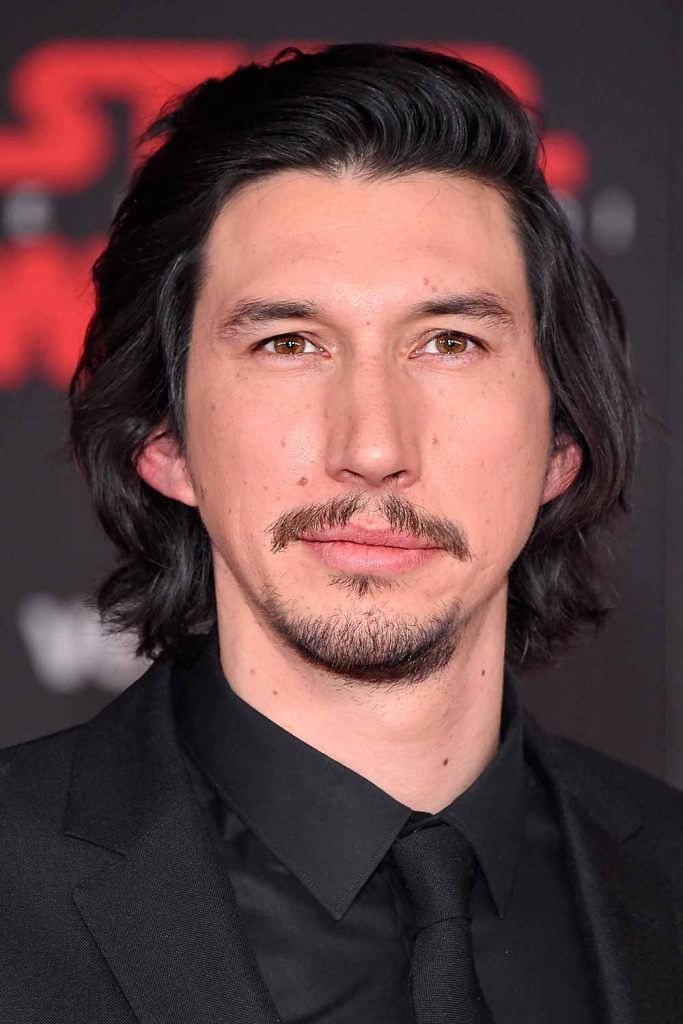 DFree/Shutterstock
Dev Patel Flow Haircut
Dev Patel's hairstyle slightly reminds of Bradley Cooper long hair flow but is more textured and voluminous. If you have the same hair type as the famous actor, you may want to copy his hair look, as it is amazing.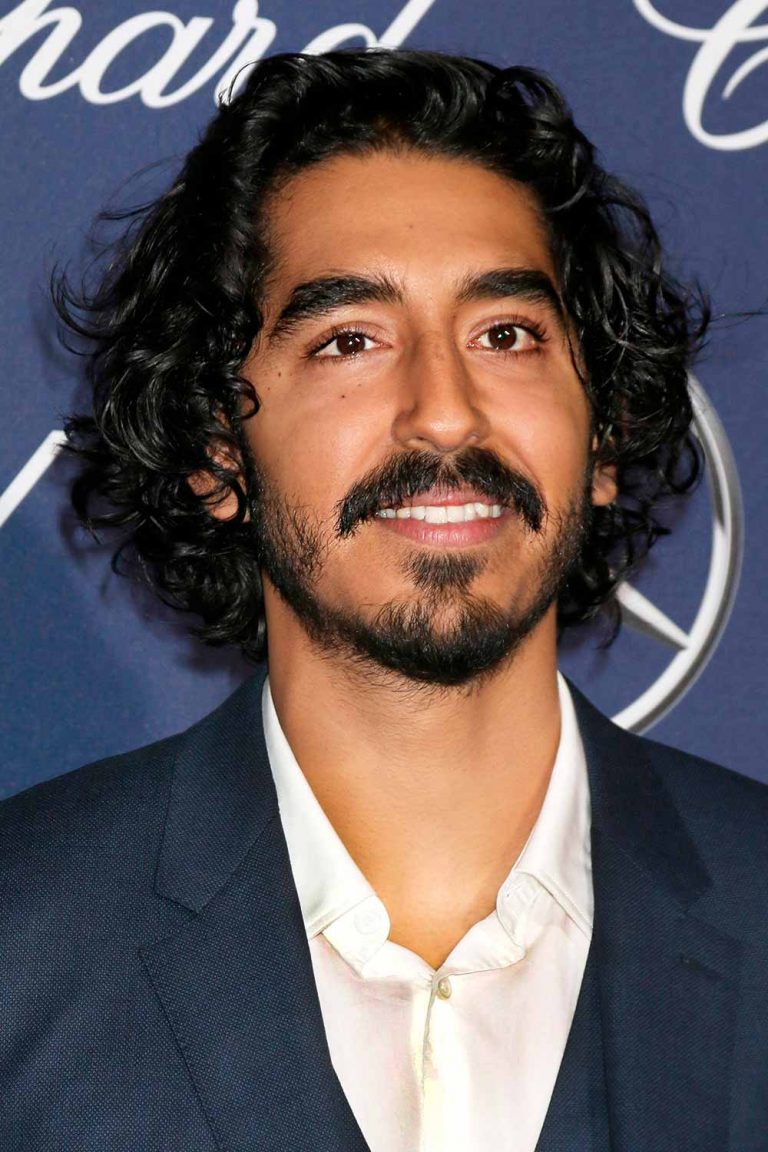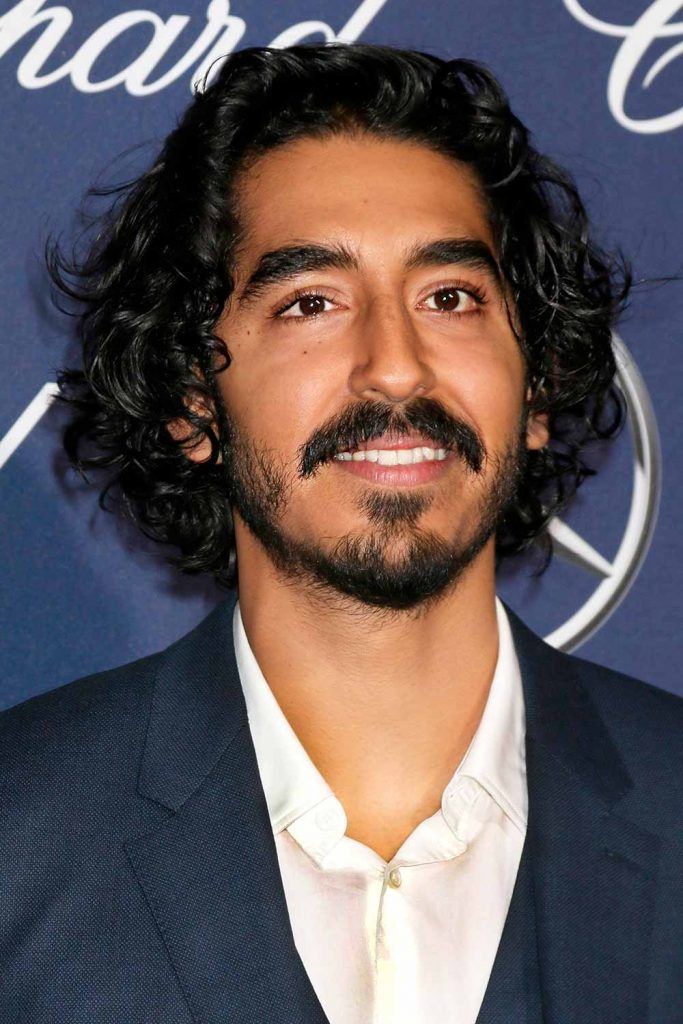 Kathy Hutchins/Shutterstock
You can never go wrong with any of these flow haircut ideas. So, once you settle for the look, get ready to be in the spotlight wherever you go. Celebrity inspired, it guarantees that your hair collects compliments left, right and the middle.
FAQs
What is a bro flow?
A bro flow haircut is a mid length or long style embracing the shape of the hair you naturally have. It can be brushed back so it does not cover your eyes. However, there are multiple ways to pull it off.
How do I ask for a flow haircut?
Before asking for a flow hairstyle, you need to make sure you have the right hair length. So, follow these steps to achieve the desired look:
1. Grow the top section of the hair to 3 inch length.
2. Trim the hair on the sides short.
3. Let the hair all over the head grow so that it is ear long.
4. Apply a leave in conditioner daily for extra moisturizing.
5. Visit your barber and tell them that you want the flow haircut or just show them a picture of one of the latest Keanu Reeves hairstyles.
How do you style bro flow?
The flow hair can be styled in many different ways. Here is one of the most popular:
1. Wash your hair and blow dry it with a hair dryer.
2. Scoop a dime sized amount of a fiber wax and rub it between your palms.
3. Rake your fingers through the strands of hair while brushing them back a bit.
4. You can push the hair to one side, whereas tucking the other side behind the ear.
5. Let the locks fall naturally shaping a perfect hair flow.
How long does it take to grow a flow?
To grow a decent flow haircut men should leave their tresses intact for at least three months. But to achieve a sufficient length, you may need to grow your hair for around six months.
How do I get Bradley Cooper to flow?
The secret of Bradley Cooper haircut is in the right styling product choice. Arm yourself with a texturizing spray and apply it generously to previously washed hair while it is still damp. Follow up by styling it with a hair dryer and a vent brush, pushing the locks away from the eyes.
REFERENCES:
How to Grow a Flow Hairstyle. Source