Timeless Brad Pitt Fury Haircut And Ways To Play Around With It
We all know that Brad Pitt is an iconic actor and everything he wears becomes stylish almost straight away. The very same goes for Brad Pitt Fury haircut. The thing is that the cut he had while filming Fury hit the top charts of trendy men cuts. There is nothing extraordinary about it, but it is undoubtedly easy to maintain and pleasant to look at. All that and a lot more we are going to discuss in this article.
What Is Brad Pitts Haircut In Fury?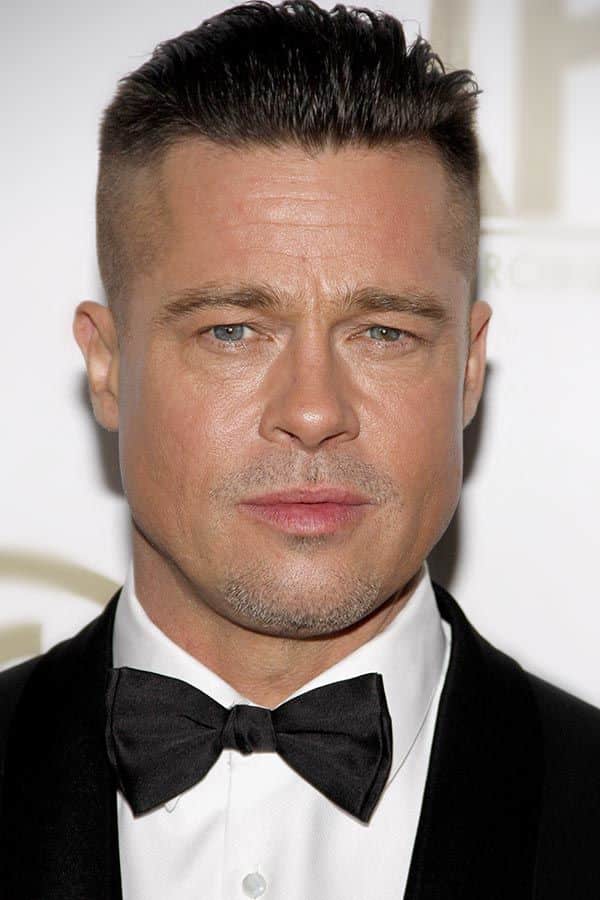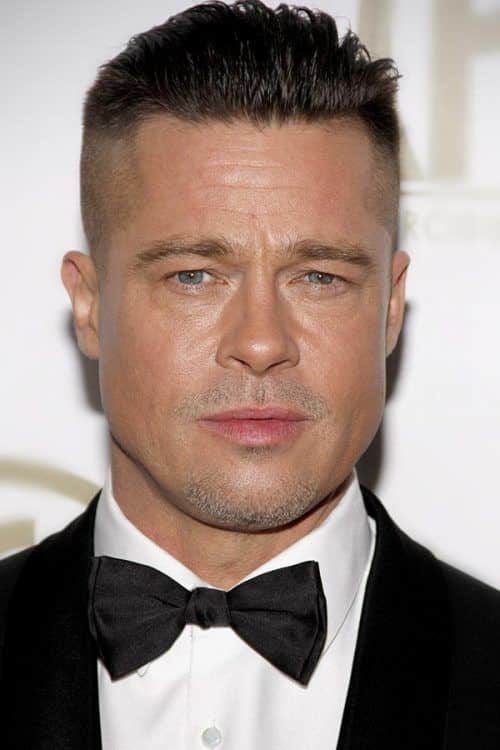 Tinseltown/Shutterstock
When it comes to Brad Pitt fury hairstyle, it should be mentioned that it is a regular slicked-back pompadour. However, the closely shaved sides and tapered back are the details that make it so prominent. This type of Brad Pitt undercut style will suit those of you who wish to look stylish on a daily basis but without putting too much effort in it.
What Should You Ask Your Barber For?
View this post in Instagram
Very often, the difficulties arise when you wish to opt for a certain cut, but you have no clue how to bring it to your barber. In case with Brad Pitt Fury hair, it is very simple since you can easily find the appropriate picture online and then share it with the professional. However, if you do not wish to be technical just ask for slicked pompadour with an undercut. You can play around a little with the sides and back lengths. You can either keep it all of the same length or make it tapered, the choice is yours.
How To Style Brad Pitt Fury Haircut?
View this post in Instagram
Fury Brad Pitt haircut is not only lovely and sassy looking, but it is also super easy too style. All you need to rock the cut is to work some of the hair pomade in, and that is it! The pomade will grant your hair that necessary shine and will keep the hair in place as well.
Other Brad Pitt Haircuts &Styles You Can Also Copy
The truth is that there are many more Brad Pitt haircuts that you can opt for in case the Fury one is not your cup of tea. It should be mentioned that all of them are equally stylish and trendy. All you need to do is to take a pick!
Brad Pitt Long Hair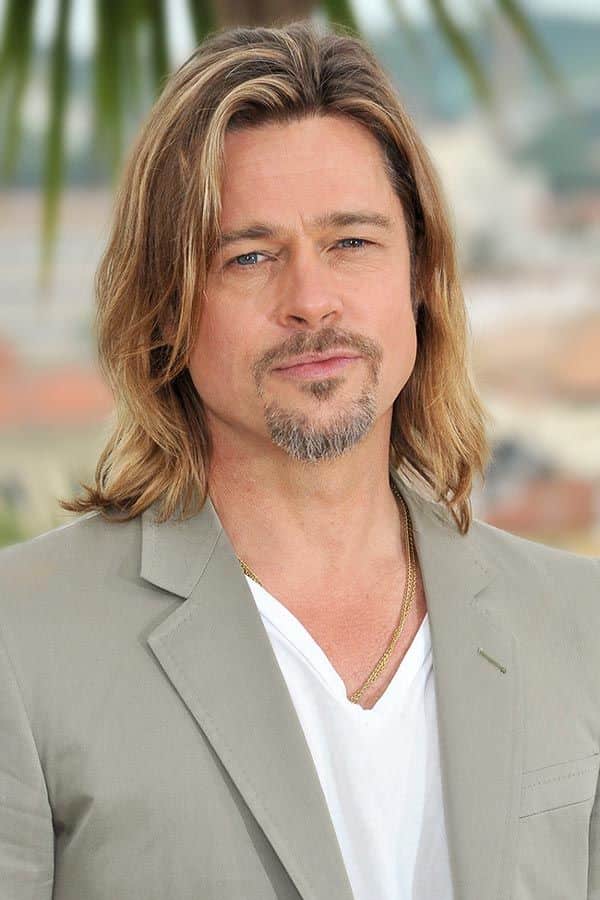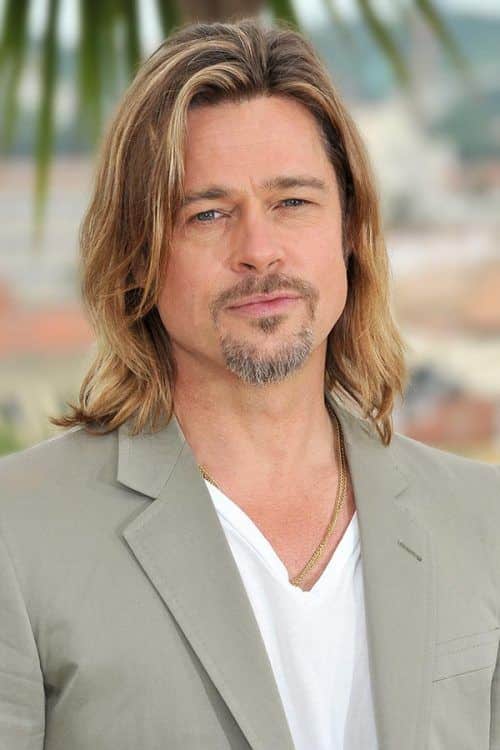 Featureflash Photo Agency/Shutterstock
For many Brad Pitt long hair style is the best one, and we can't say that we do not understand why. The thing is that shoulder-length mane styled with little to no hair product grants the look that easy-going and charming vibe. Let your hair grow and slick it back a little to achieve that sassy and polished look. Besides, pairing such a Brad pitt hairstyle with a beard is a winning option as well.
Brad Pitt Short Hair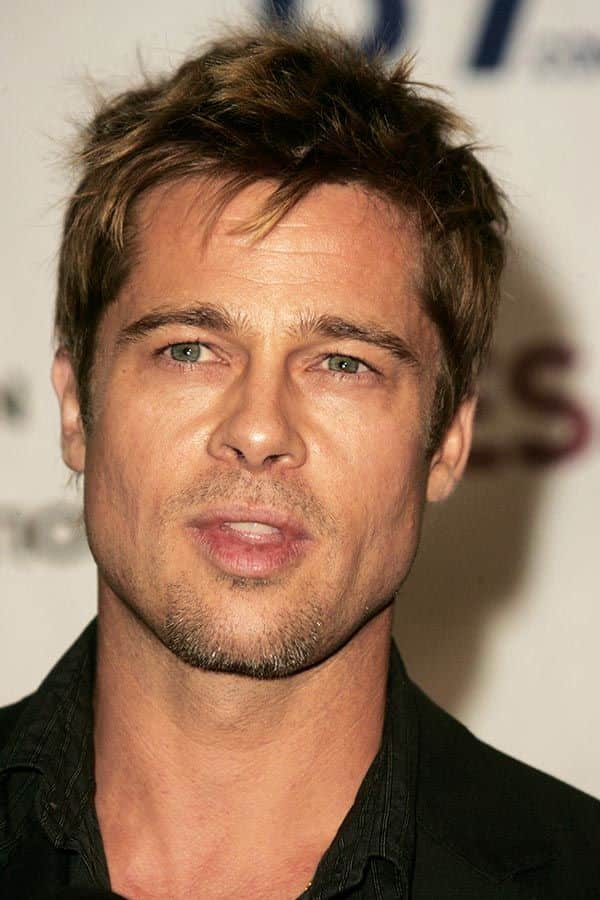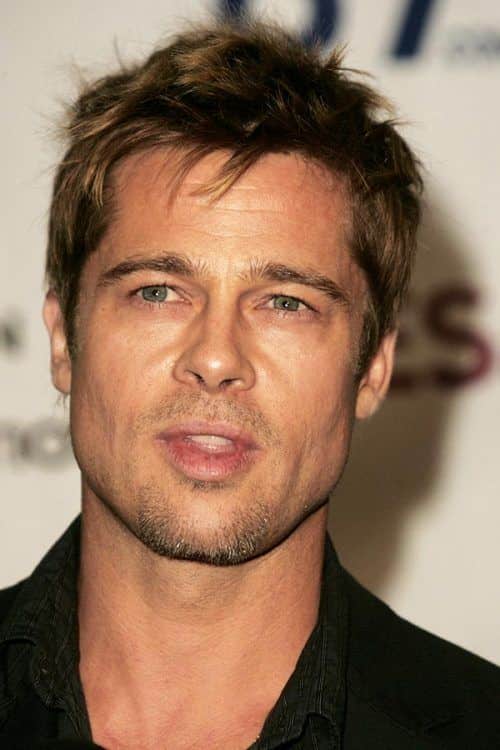 s_bukley/Shutterstock
Among Brad Pitt short hair ideas there are many iconic ones as well. In most cases, he opts for a fade cut paired with the slicked back top. If that sounds like something you would like to wear – go for it!
Brad Pitt Buzz Cut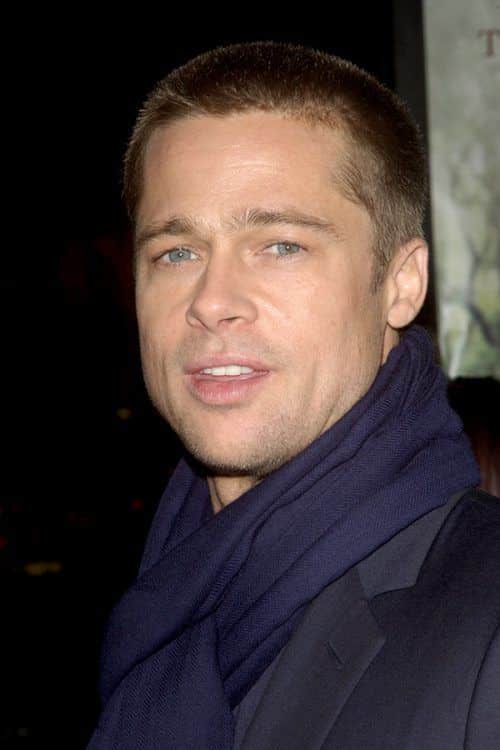 Featureflash Photo Agency/Shutterstock
The truth is that a buzz cut is not something that all men would equally pull off. However, if you have strong facial features, you can totally rock it. What is more, such a cut won't take you long to style it, not to mention the fact that only occasional touch-ups are needed.
Brad Pitt Crew Cut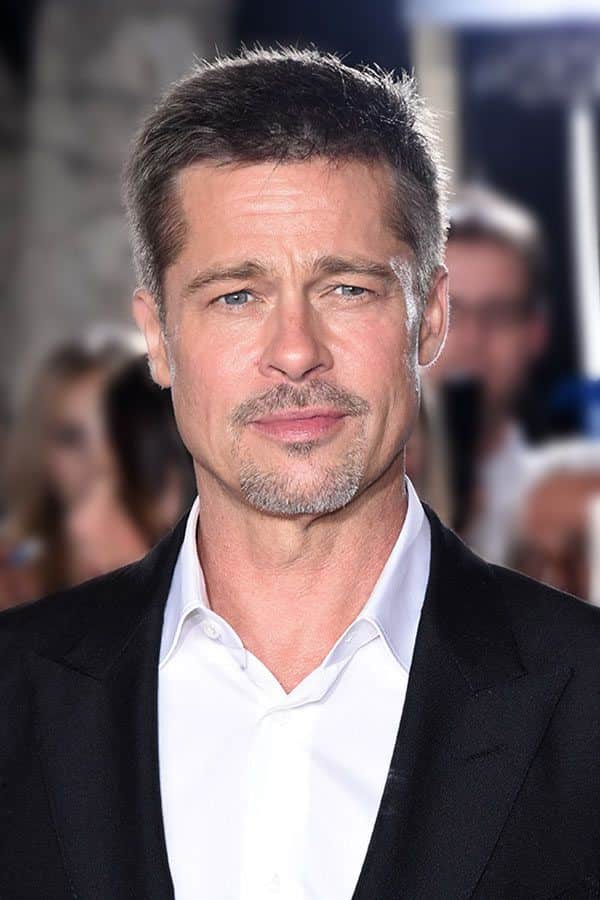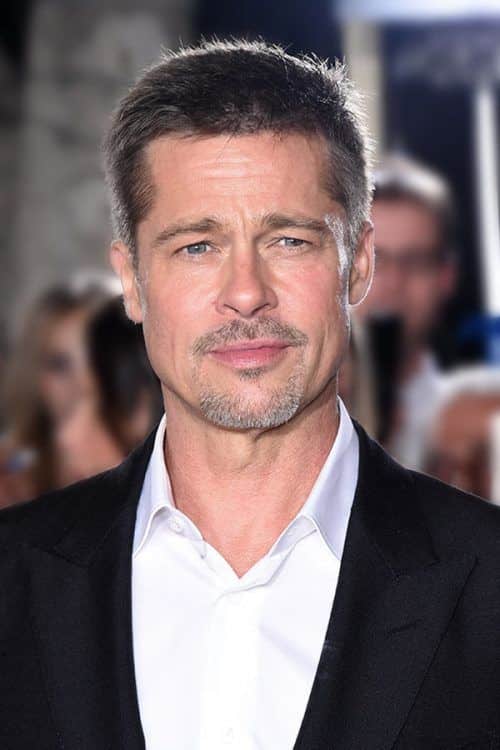 DFree/Shutterstock
The crew cut is another short cut idea for you to consider. It is not dramatically short although the sides are closely clipped. The longer top is exactly what you need to grant the look some versatility. You can easily style such a cut with a fair share of hair product and a small amount of effort required!
Brad Pitt Pompadour
View this post in Instagram
Pompadour haircut is one of the significant Brad pitt hairstyles that is for sure. All you need to ask your barber is to give a regular pompadour with high fade. Once you are granted what you asked for – style it up or slick it back – the choice is yours!
Brad Pitt Beard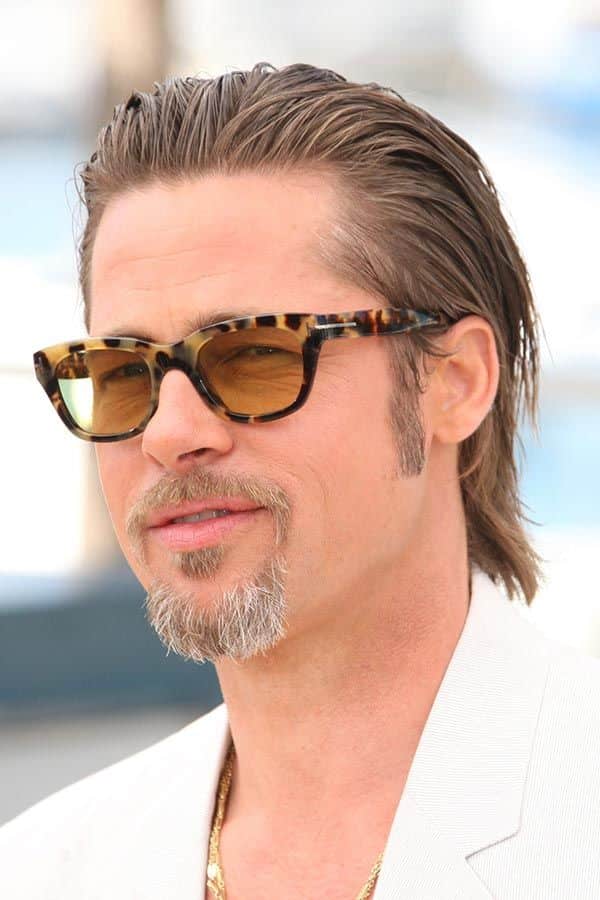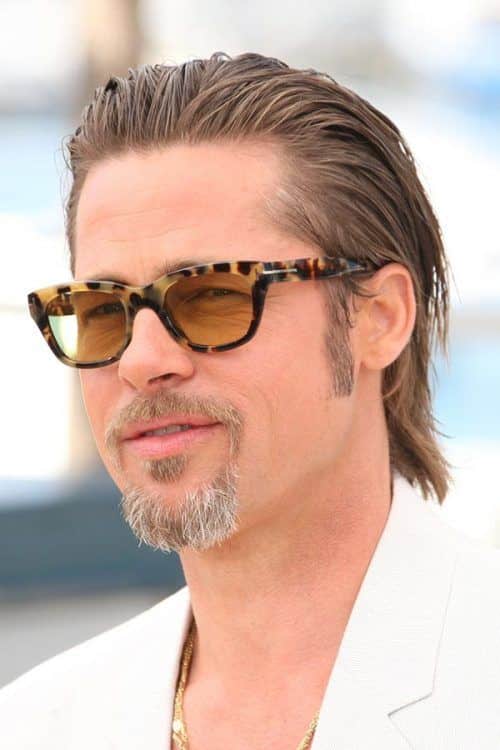 Featureflash Photo Agency/Shutterstock
Be it a goatee or full beard – Brad Pitt always knows how to pair it best with a particular cut. If you wish to do the same – you should better talk to your stylist first. Once you are set with the cut, the barber will help you come up with a suitable beard type.
How To Get Brad Pitt's Hair
View this post in Instagram
When you change your haircut, it may as well influence the change in your look in general. If that is what you have been thinking of – then use these winning Brad pitt hair styles options to your advantage!
Brad Pitt Fury haircut is that perfect combo of class and style combined in one look. In case that is something you have been looking for – take your chances. If not – we have other ideas to suggest!