Have you decided to give yourself a haircut but a traditional hair clipper does not seem like a viable option for you? In that case, the Flowbee is your way to go. This hair cutting system allows you how to cut your own hair with minimal effort in no time. Sound like magic? Not at all. In the following guide, we have broken down everything you want to know about this innovative device.
What Is A Flowbee?
Dunno what is a Flowbee? Let us give you some insight. This is a haircut system that you are supposed to attach to your vacuum cleaner so that it sucks the cut off hair in. Along with the device itself, you also receive ten spacers made of plastic, a hose, a vacuum adapter, a power cord and oil for blades. These spacers serve as guards for a hair trimmer. They should be attached to the Flobee, which, in turn, is connected to the vacuum cleaner.
Flowbee haircuts range from 0.5 inches to six inches long. If you want to achieve a one length haircut, then you can get away with a single spacer. In case you are considering something more elaborate, switch between various sizes of spacers to cut the hair to different lengths.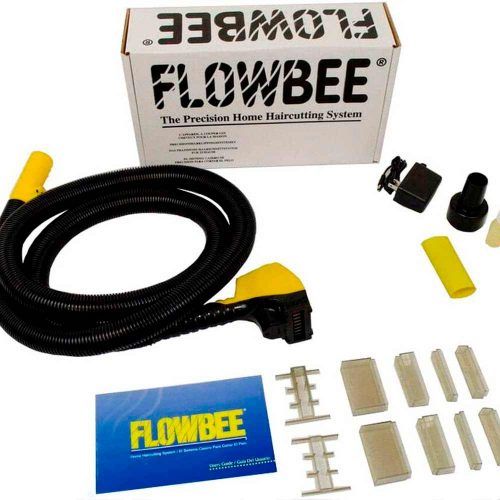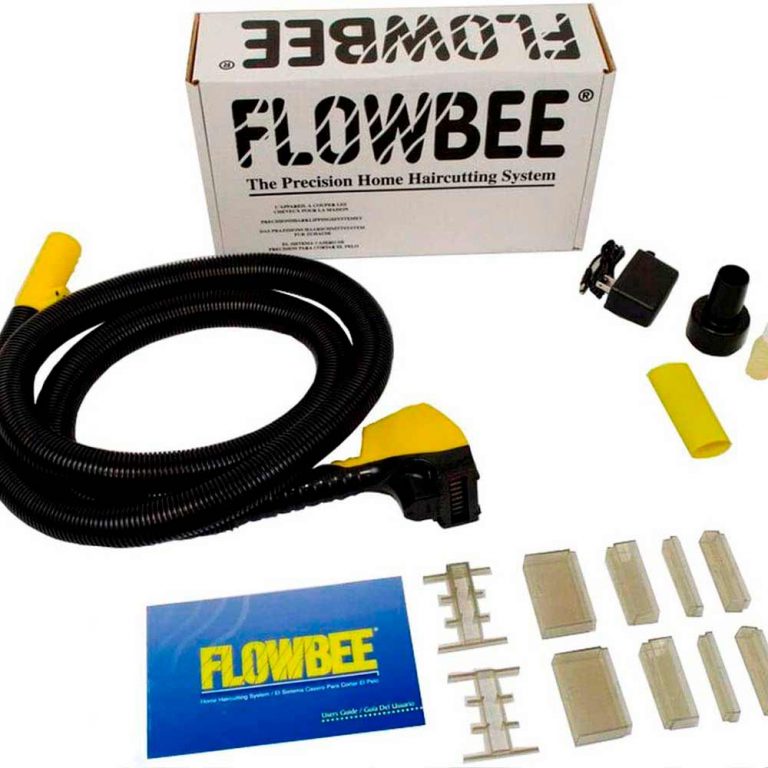 flowbee.com
Flowbee Reviews
Despite the circulating rumors about Flowbee lawsuit, the system of Flowbee haircutting has a very good reputation. Its users have left thousands of positive Amazon reviews, backed with a high rating. So, opting for it, you can rest assured that you will get the best value for your money. It runs without fail, delivering the desired hair look in a heartbeat. Also, you will not need to clean the trimmed hair from all over the place. The vacuum cleaner does the job for you.
What is more, as it is manufactured in the USA from long lasting and sturdy materials, you can trust its quality and durability. Besides, the handle is ergonomic, so your hand will not get tired during the trim. And the long hose allows for freedom of action. The majority of customers who use Flowbee for their haircut review their experience in the most positive way, which we find a very credible source of information.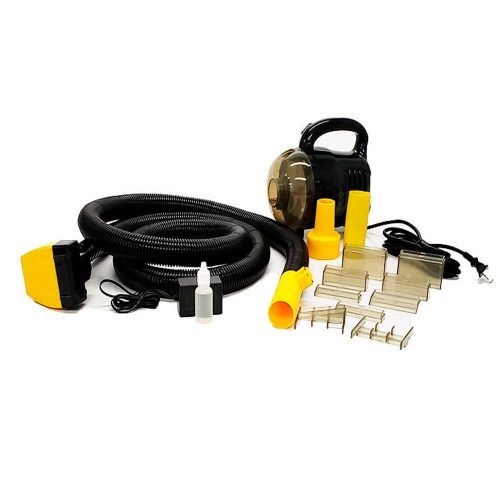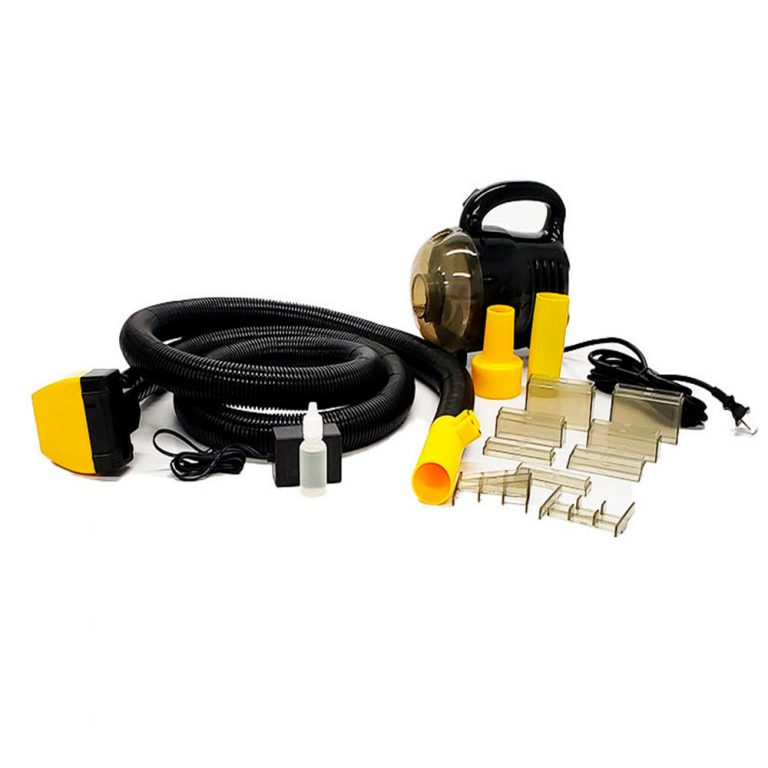 flowbee.com
Flowbee Haircut Styles
While it comes as no surprise that with the Flowbee hair can be trimmed to various lengths from short to medium, many people still think that the Flowbee haircut options are limited. Should you also have such a misconception, then we are here to prove you wrong. If you have only started to use these vacuum hair clippers, then you will still be able to cut your hair in layers no matter what hair texture you have. After a little practice, you can master tapered and faded haircuts, long top short sides and many others. However, if you want a quick result, you may want to consider high end vacuum clippers with adjustable settings. Last but not least, those who choose to grow their facial hair long may benefit from Flowbie too, as they can use it to trim their beards.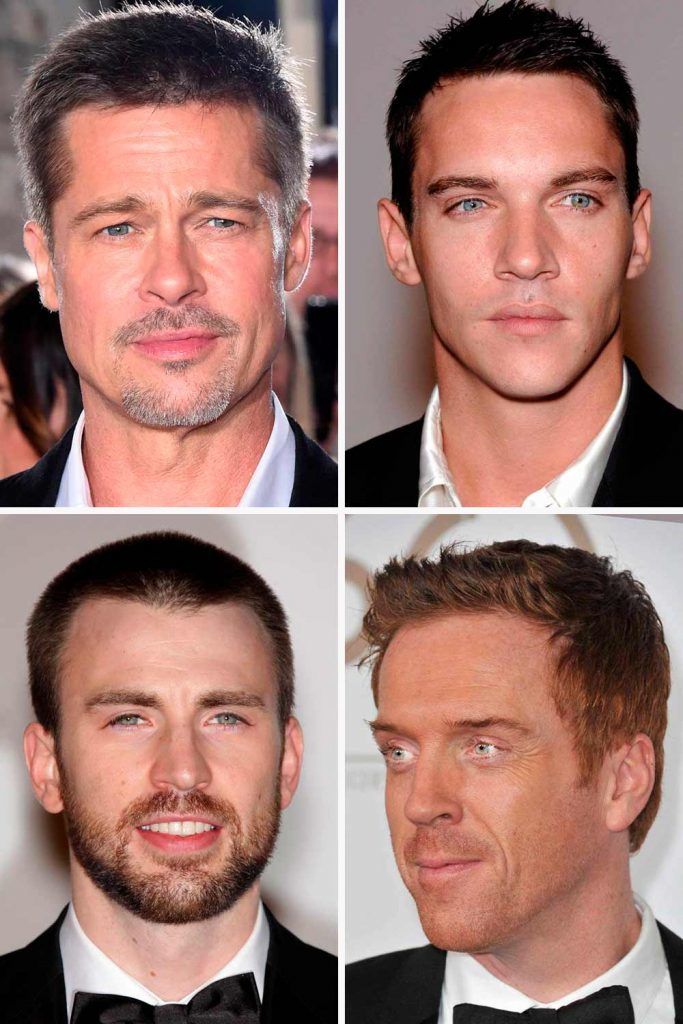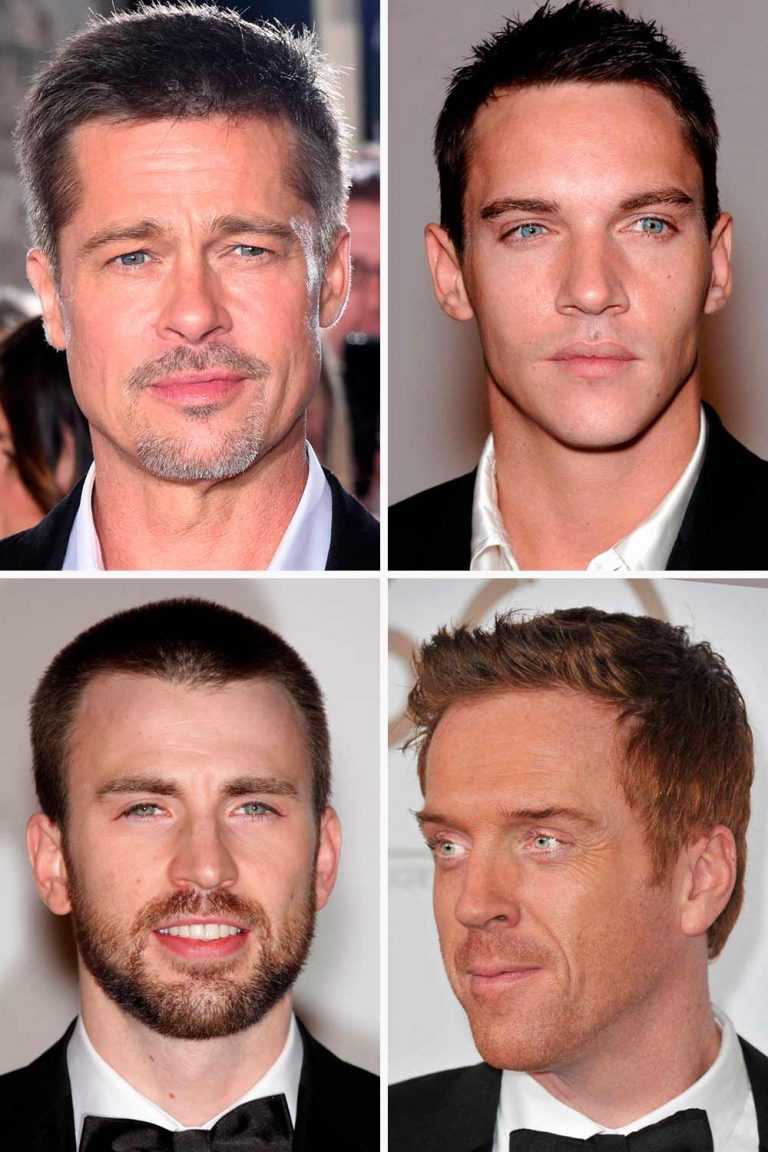 DFree/Featureflash Photo Agency/Shutterstock
Flowbee On Amazon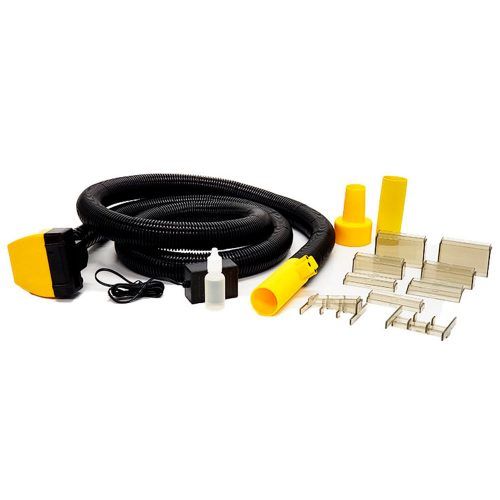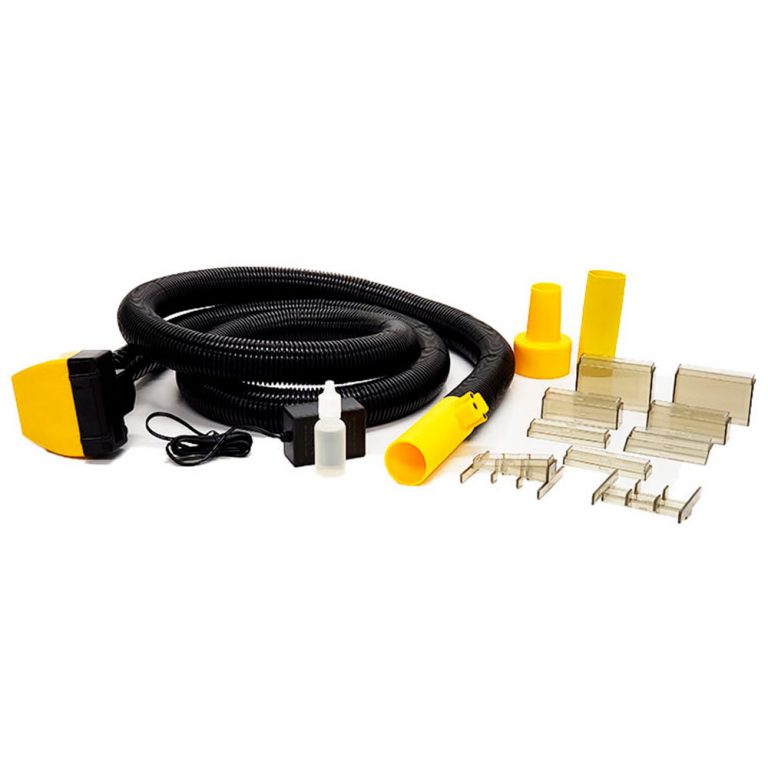 Courtesy of brand
Unfortunately, the official website Flowbee.com temporarily does not process any new orders. However, if you have decided to find the Flowbee hair cutter at all costs, there is a failsafe way out for you. You can buy a brand new item on Amazon at a reasonable price.
Who Should Use The Flowbee?
The hair clippers with vacuum attachment are aimed at men who value their time and money. You save time not only on trimming your locks, as the process takes up to ten minutes, but also on cleaning the space afterward. On top of that, you do not have to pay extra for oftentimes overpriced haircuts at the barbershop or salon. And yet again, you do not waste your time getting to it. So, it will fully pay you off even in the short run.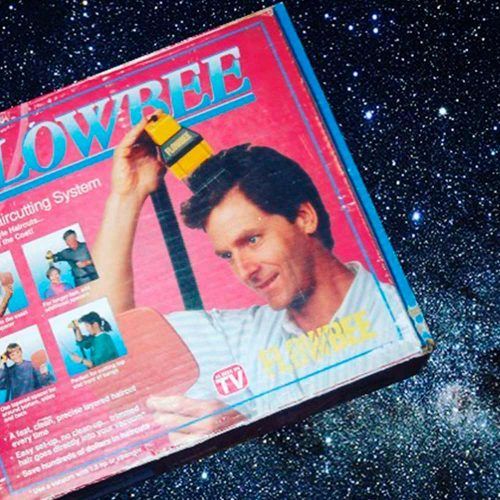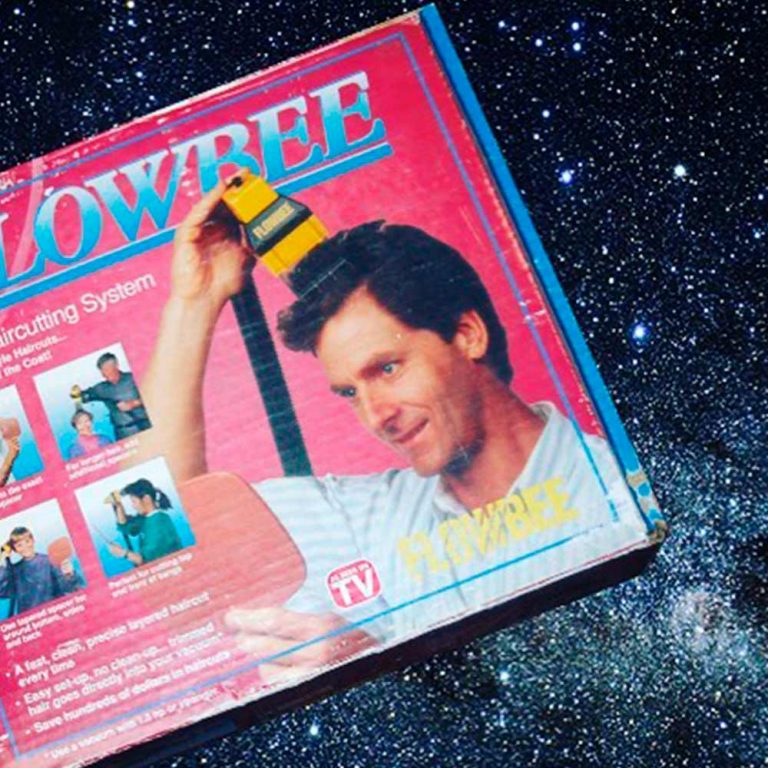 Source: @flowbeedirect via Instagram
Flowbee vs Robocut
Of course, there are other vaccuum haircut systems available. Robocut is considered one of the closest competitors of the Flowbe. Though, we would not call it that. Robocut has shown much worse performance, which tons of negative reviews prove. Its design looks and feels unreliable and cheap. It seems as if it is going to break once you turn it on. So that it will not happen, we strongly recommend steering clear of it and not reinventing the wheel. Just get yourself a Flobee and keep your worries aside.
Conclusion
Even though a Flowbee does not use abstruse technology, the result you can achieve with it is pretty impressive. This easy to use haircutting system has fair chances to replace a regular haircut trimmer as well as spare you from the visits to the hair salon. So, wait no longer to order yourself such a valuable device.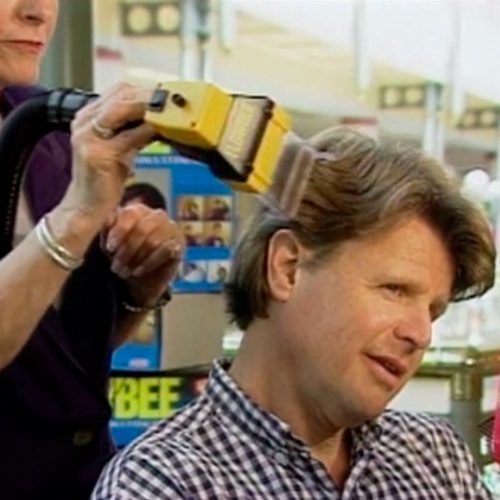 flowbee.com
FAQs
Does Flowbee really work?
Obviously, you want to know whether a Flowbee hair cutter is going to give you enough bang for your buck. According to countless Flowbee reviews, it is really worth the hype. It allows you to achieve a clean cut look without fuss in the blink of an eye.
Is Flowbee still available?
While you cannot buy it directly from their website Flowbee.com, there are still a few Flowbee Amazon offers. And if you are really determined to get yourself one, you can take your chances with resellers.
Can you cut long hair with a Flowbee?
Although initially the Flowbee was aimed at cutting short to medium hair only, with proper training, you can even achieve a long layered haircut with its help.
How short can a Flowbee cut?
With the Flowbee haircutting system, you can cut your hair to half an inch long.
How does the Flowbee Haircutting System work?
A Flowbee is a vacuum hair cutter. It is equipped with 10 plastic spacers, which are similar to attachments on a hair trimmer or clippers, a vacuum adapter, a hose, a power cord and a blade oil. You pick out the spacer according to the desired haircut length and attach it to the Flowbie head. Next, it is attached to a household vacuum cleaner or the Flowbee super mini vac. After that, you turn on the vacuum cleaner and the device itself. Using a bouncing motion, you draw the hair into the blades of the Flowbe, which trim it precisely to the chosen length. The cut off hair then is sucked into the vacuum cleaner.
REFERENCES:
Flowbee Factory Direct | Home Haircutting System. Source
The Flowbee is an electrically powered vacuum cleaner attachment made for cutting hair. Source
Was this article helpful?