While adding hair highlights to mens hair is not a new fashion trend, it is definitely worth attention. When highlighted hair gains more body and texture. So, it is a failsafe option for those guys who want to make their locks appear thicker and more voluminous. What is more, the style is so versatile, that you can choose ideal highlights for absolutely any mens hair dye. See for yourself in our guide.
Why Men's Hair Should Get Some Highlights?
There is much more to boys hair highlights than simply their aesthetics. While it is a fun and trendy way to bring a welcome change to your appearance, adding lighter streaks to a mens hair color may help to make it more textured and defined. Also, when you complement mens hairstyles with highlights, they become the focal point of your whole look. They also give your strands movement and volume. Thus, in case you have a thin mane, guy highlights are your way to go.
Source: @r.braid via Instagram
Meet the expert
Highlights are generally suitable for all hair types and colors, depending on factors such as the client's hair, skin tone, and hairstyle. Men with short hair can indeed opt for highlights, typically applied using comb-on color or the shoe-shining technique. The permanence of highlights for men results in noticeable regrowth over time. The cost of hair highlights for men at a salon can range from £20 to £80. Choosing the right shade of highlights is crucial and depends on the client's skin tone, with men often favoring cooler tones. Seeking professional assistance for hair highlights is essential to avoid any potential damage.
Highlights For Guys and Boys
Mens hair highlighting can be performed in many different ways. To provide you with a dose of inspiration, here are the most worth trying ideas for mens highlighted hairstyles.
Blonde Highlights For Dark Hair
Although for dark brown hair mens color, you would normally choose light brown hair man highlights, it does not always have to be the case. With blonde highlights men who have dark locks can create a high contrast and bold look.
Source: @sergeyshapochka via Instagram
Blonde Highlights On Brown Hair
Blonde tips for guys with brown hair give plenty of benefits. They create an added volume and texture for any hairstyle. Although the look comes out softer than a dark hair blonde highlights combo, it is also much more pronounced than on blonde hair.
Source: @r.braid via Instagram
Dirty Blonde Hair Men
The versatility of dirty blonde hair allows men to explore an array of hairstyles, from casual and tousled to sleek and polished. Its adaptability to different trends and grooming styles makes it a favorite among fashion-conscious individuals.
Source: @ryancullenhair via Instagram
i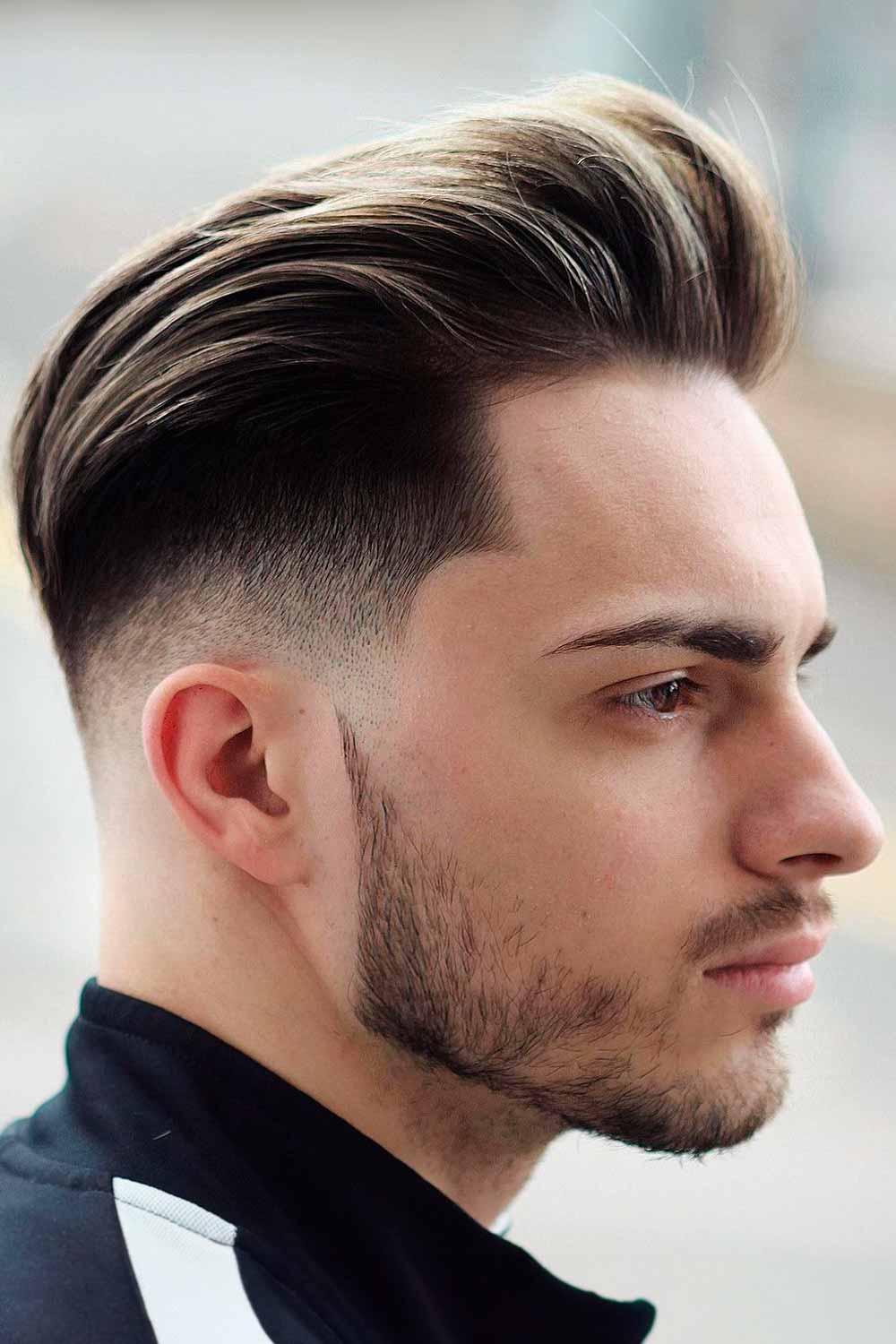 Source: @spukthebarber via Instagram
i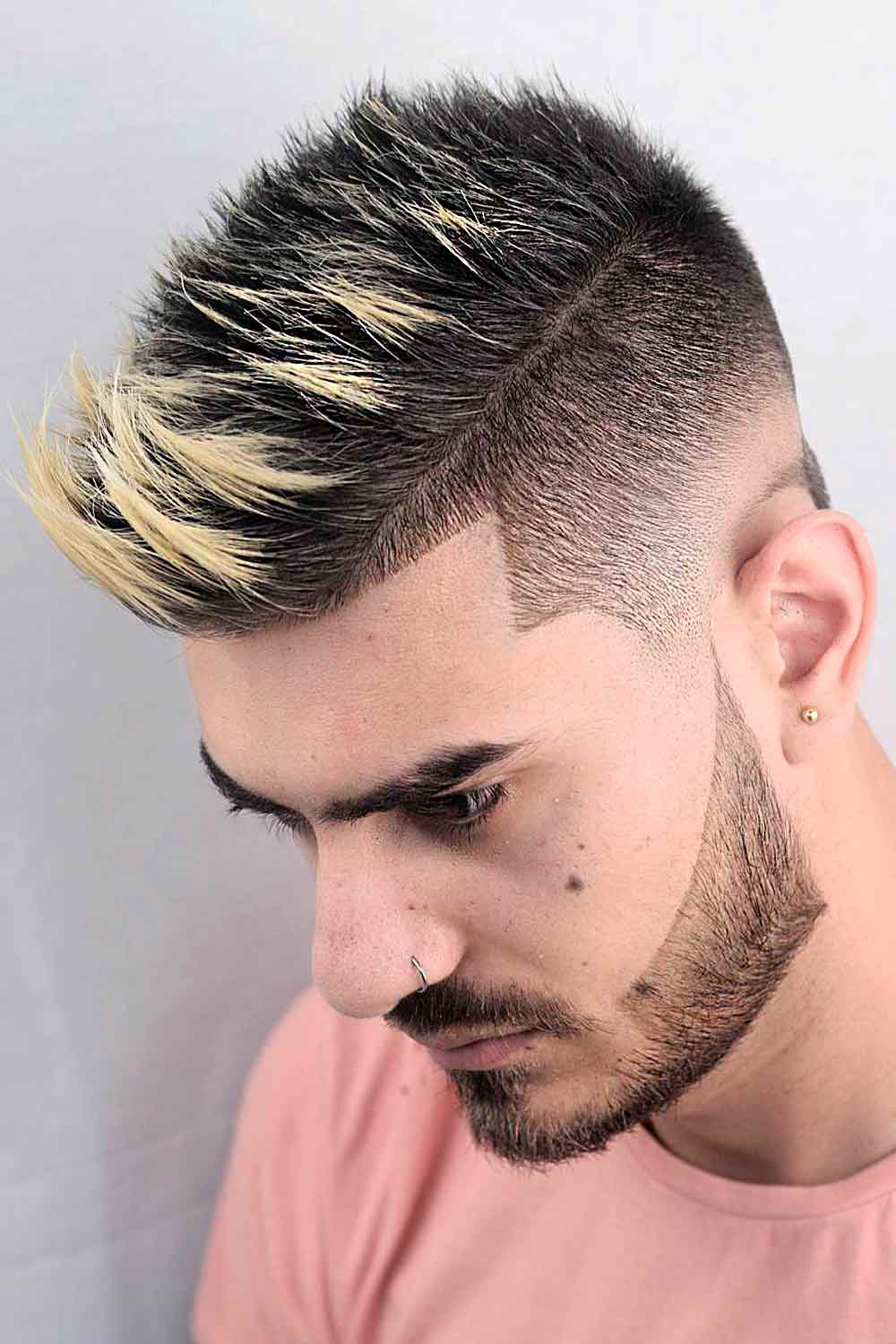 /
Platinum Hair Men
Platinum hair for men is a bold hair color choice that commands attention and exudes confidence.
Source: @andrewdoeshair via Instagram
i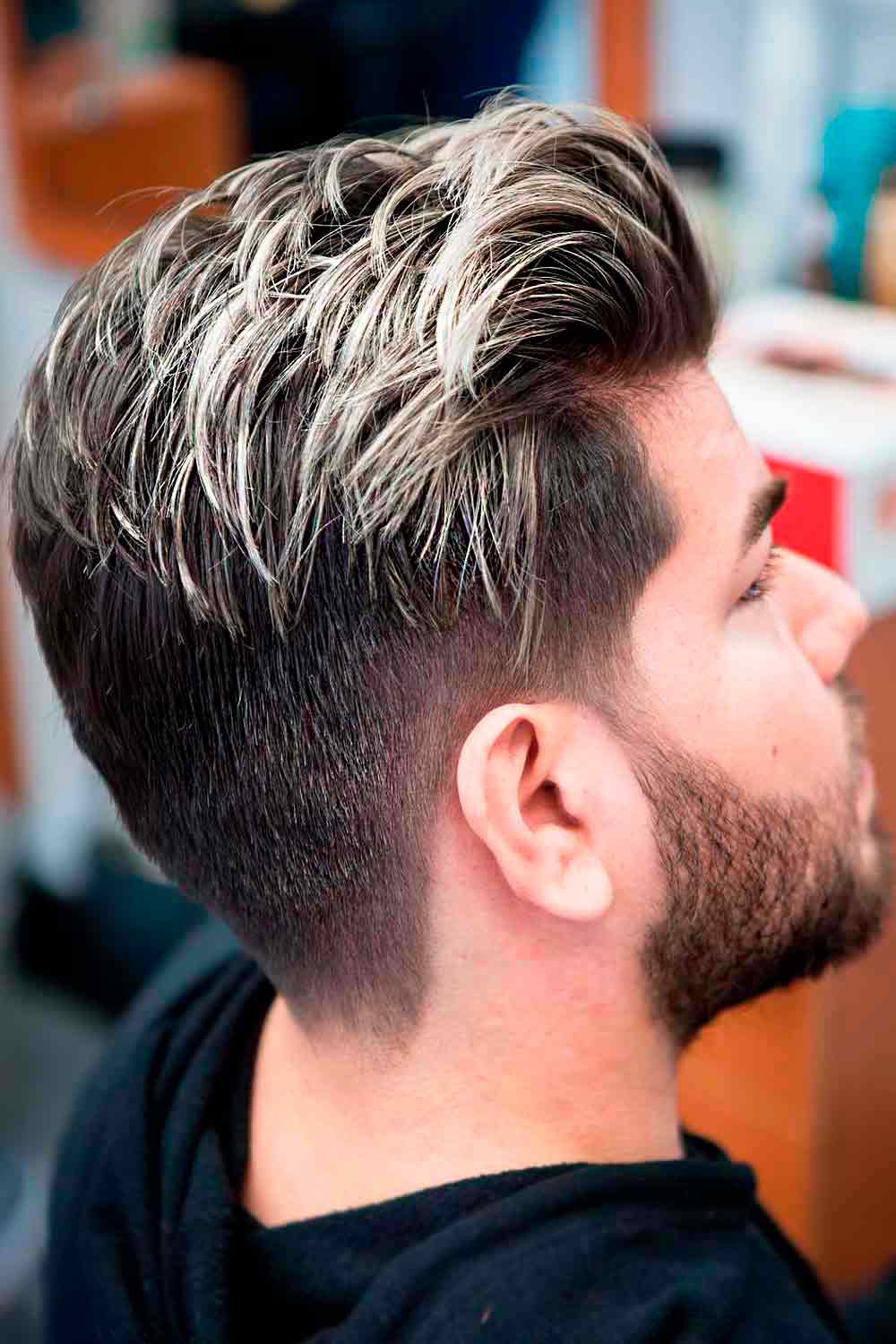 Source: @cheobarberpr via Instagram
i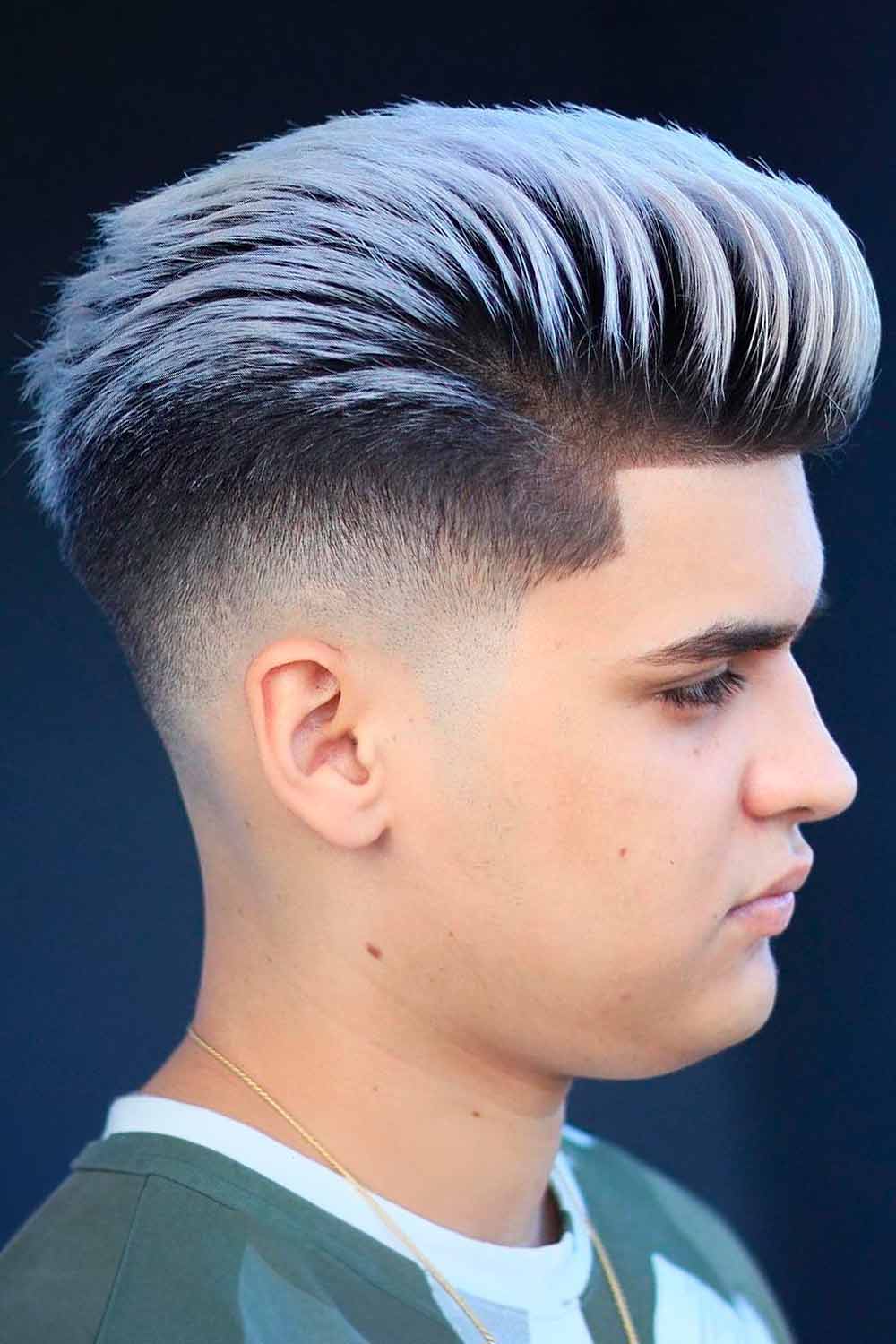 Source: @cheobarberpr via Instagram
i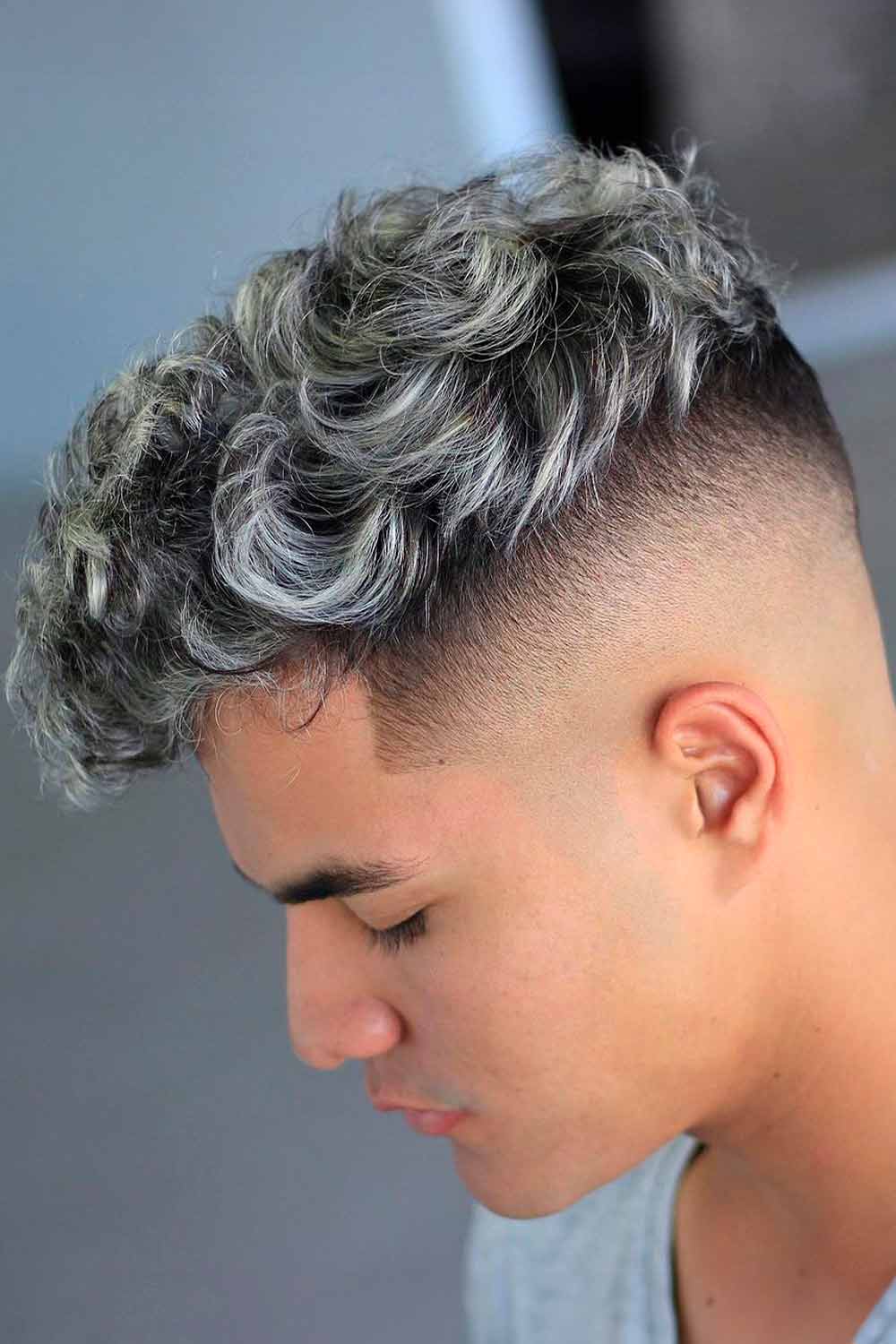 /
How long will my highlights last?
Tips For Extending The Duration Of Your Highlights
Is it possible for me to do highlights at home?
Dark Highlights
Dark highlights for men offer a stylish and refined way to elevate your hair game. Whether you have dark brown, black, or even deep auburn hair, dark highlights can add a touch of intrigue and depth to your overall look.
Source: @andrewdoeshair via Instagram
i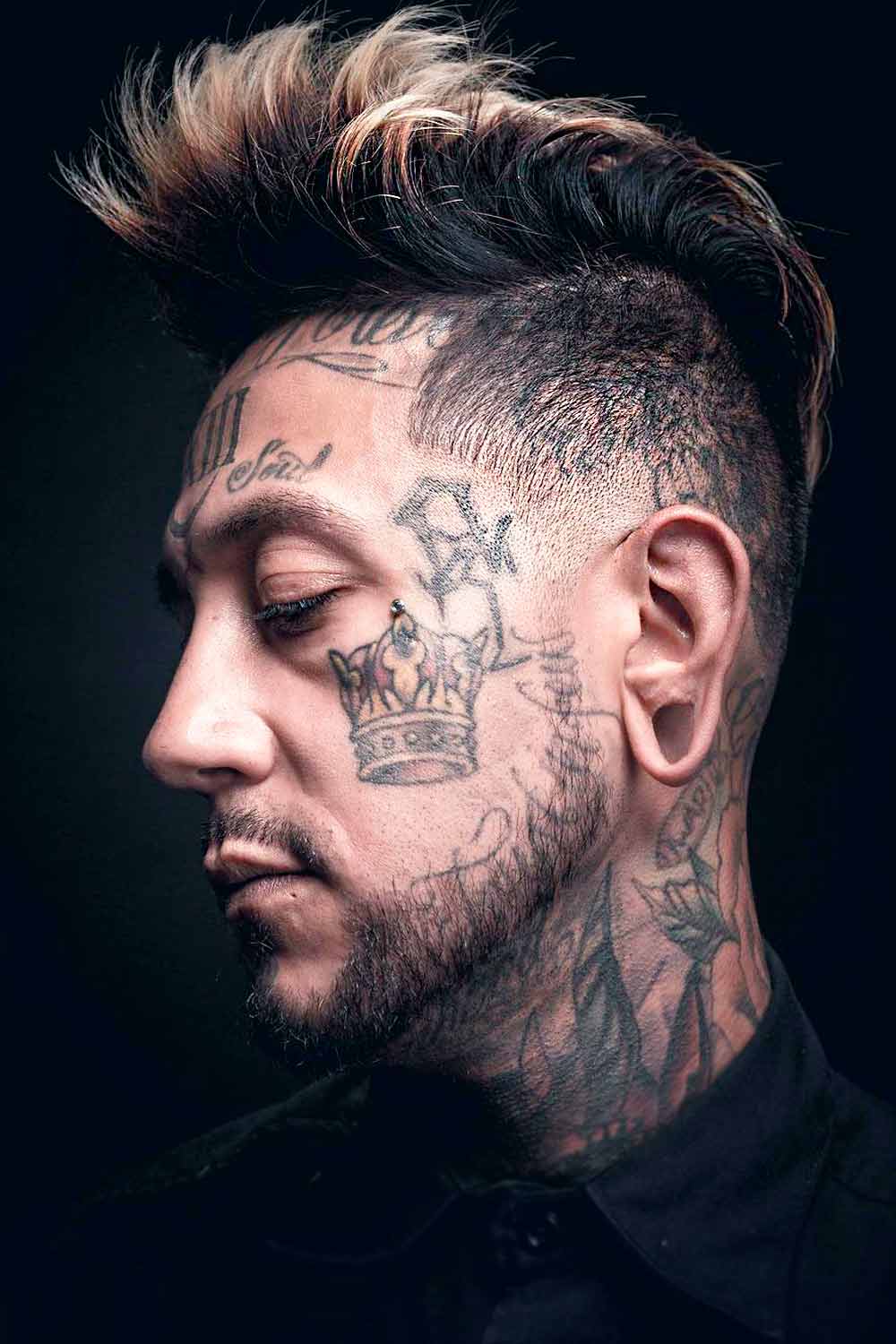 Source: @r.braid via Instagram
i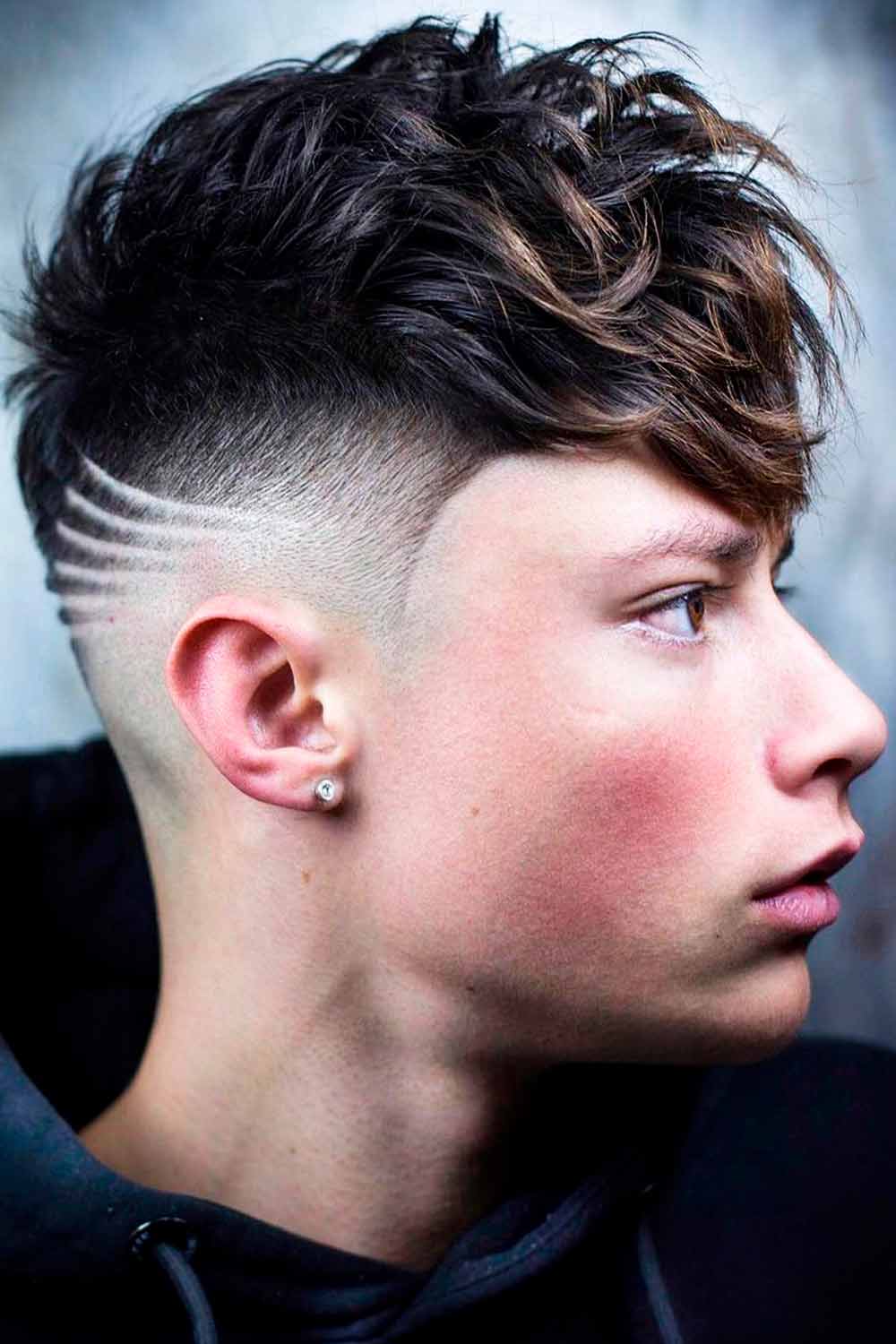 /
Silver Guys Highlights
If you think that the silver hair trend has lost its popularity, we are here to prove you wrong. Not only is it still trendy to have silver gray hair, but this daring look has had an upgrade. Instead of going all out gray, consider adding silver highlights to random strands.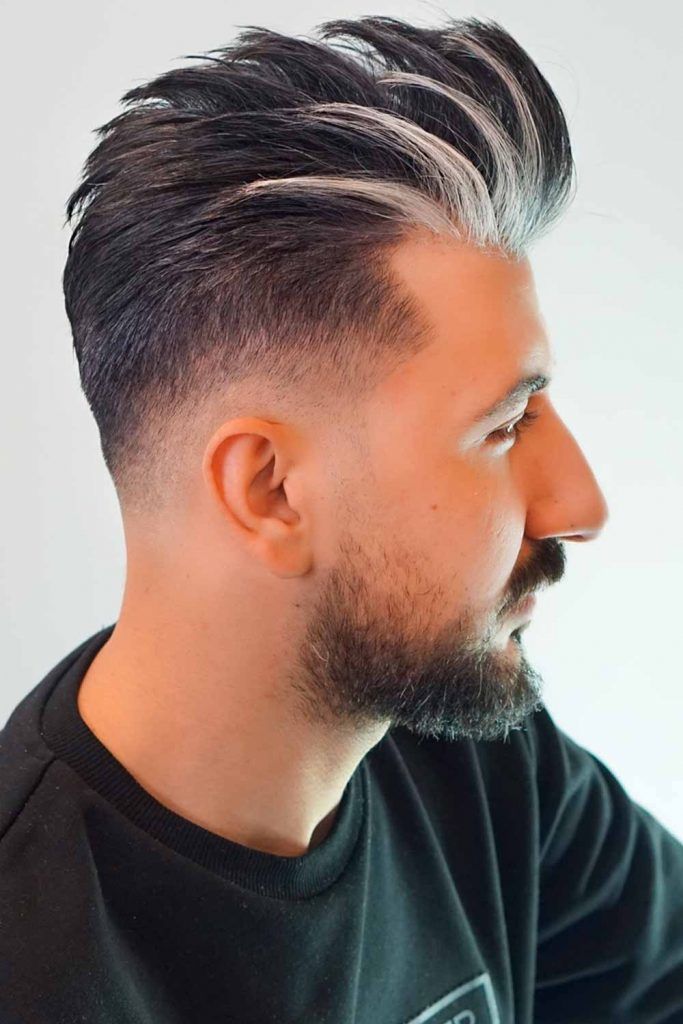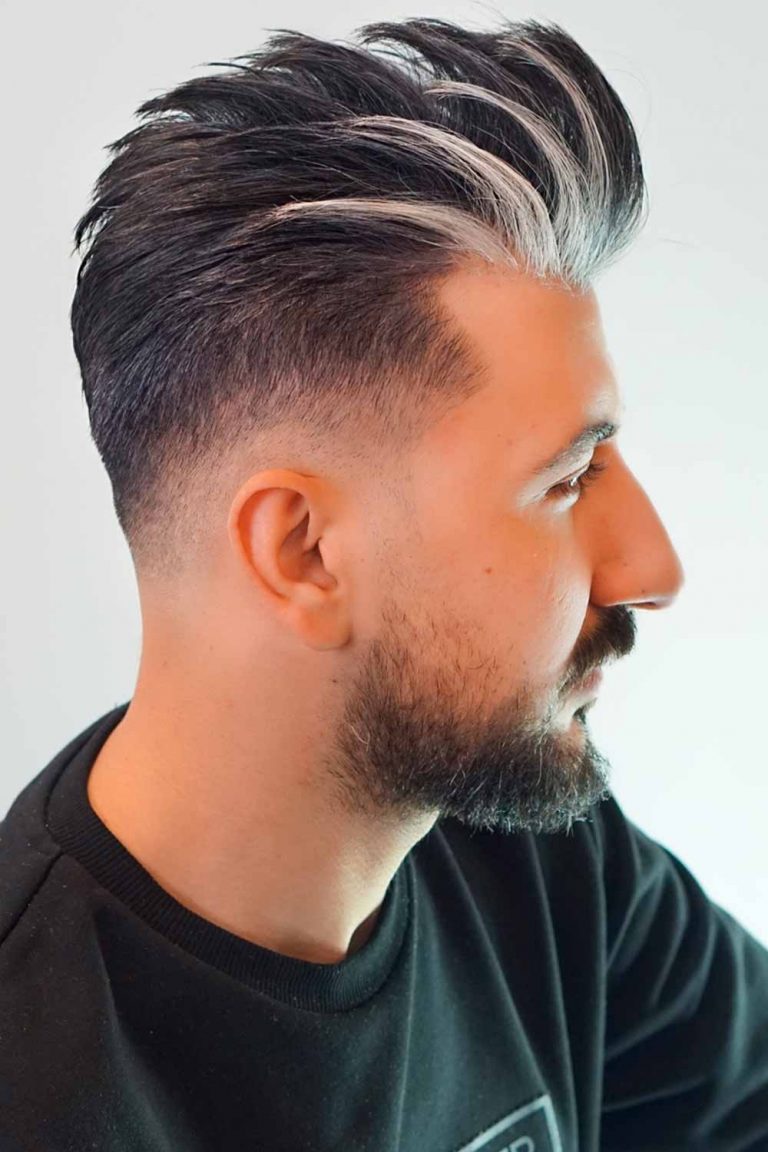 Source: @ahmetaslanhairsalon via Instagram
Red Highlights
Mens highlighted hair is limitless in terms of color. So, you are welcome to choose even the wildest shades. Red highlights will look striking against any base color, from blonde to black. Hence, if you are looking for a way to stand out in the crowd, this is your sure bet.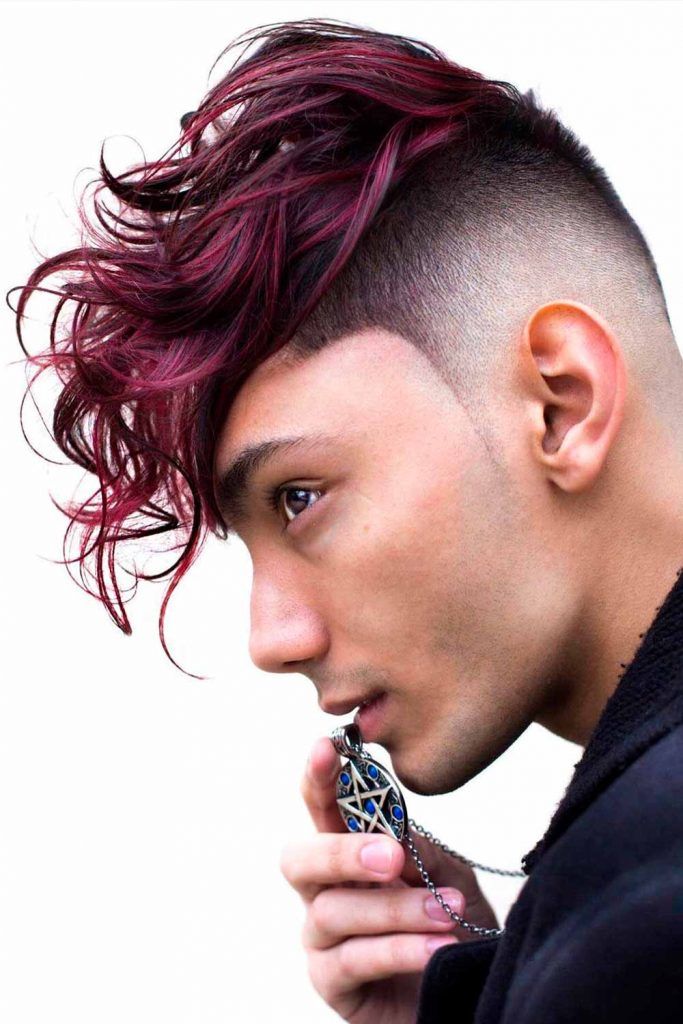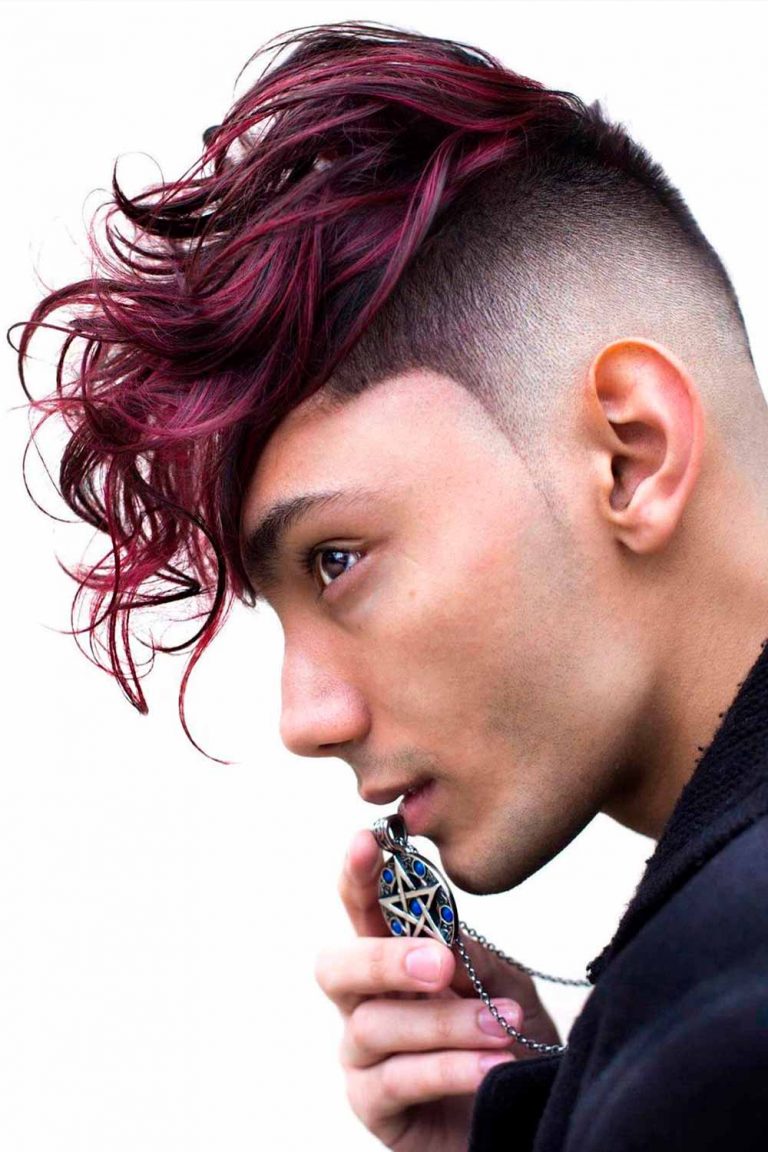 Source: @r.braid via Instagram
Light Brown Hair Highlights
Provided your men's highlighted hair is not particularly fair, you can paint light brown hair men highlights in it. They will give the look a warm and soft touch while making it more contrasty and edgy.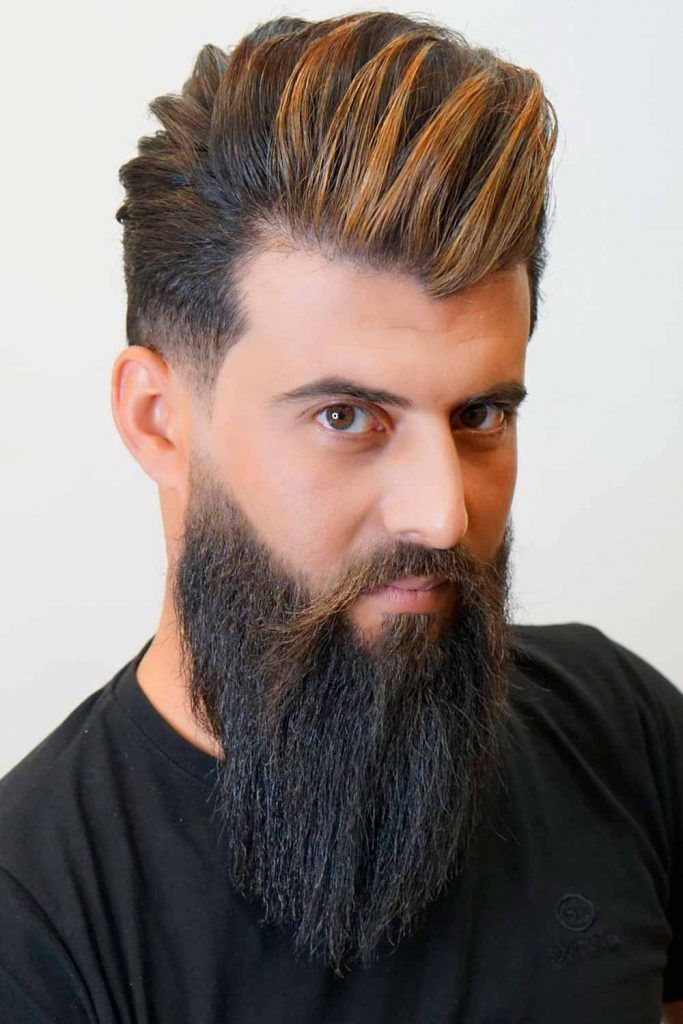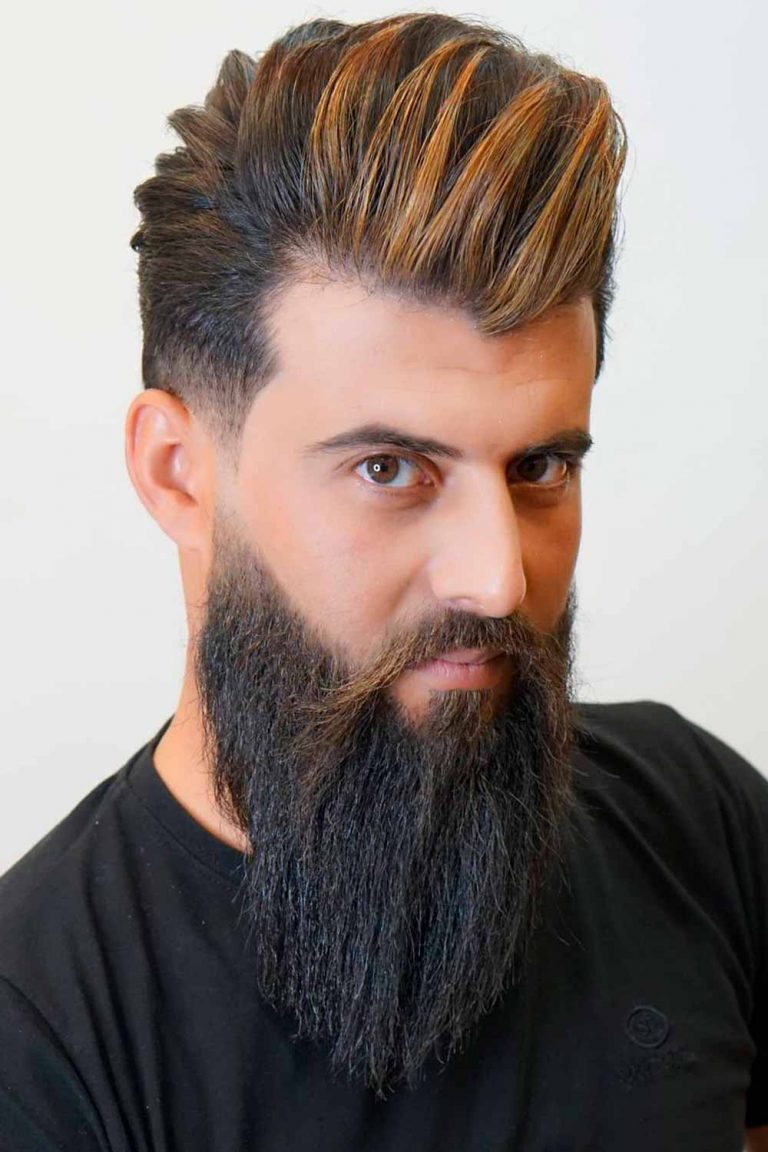 Source: @ahmetaslanhairsalon via Instagram
Brown Highlighting
Brown hair highlights flatter most, if not all, hair colors and complexions. They give your appearance a stylish touch without clashing with the rest of the men highlighted hair. So, you may not worry that it will break any dress code at your work or school.
Source: @ryancullenhair via Instagram
i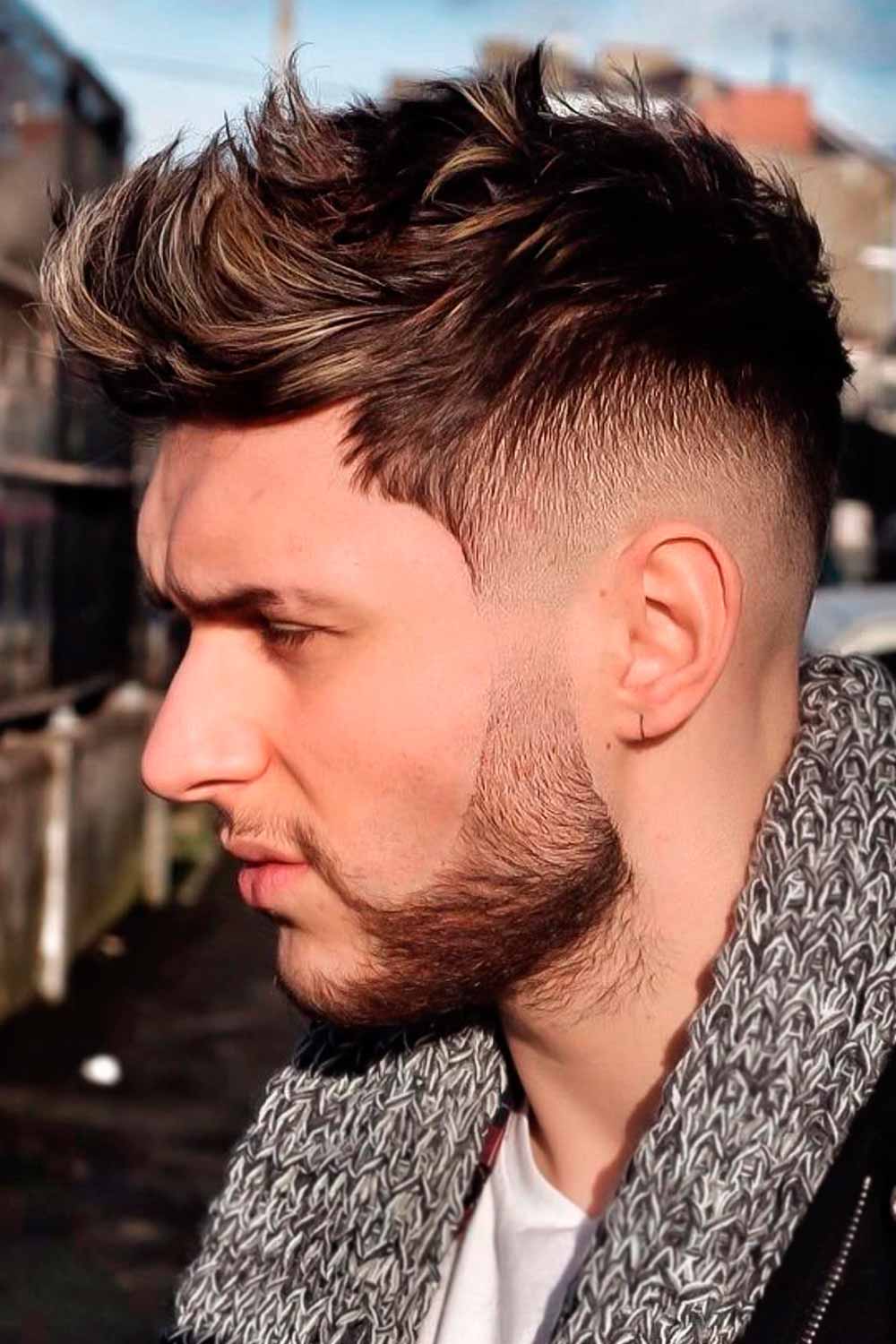 Source: @spukthebarber via Instagram
i
/
Platinum Highlights
With platinum highlights guys hair gains an intricate and unusual twist. Having a cool undertone, they will be complimentary for any men hair highlights of hair as well as the tone of the face.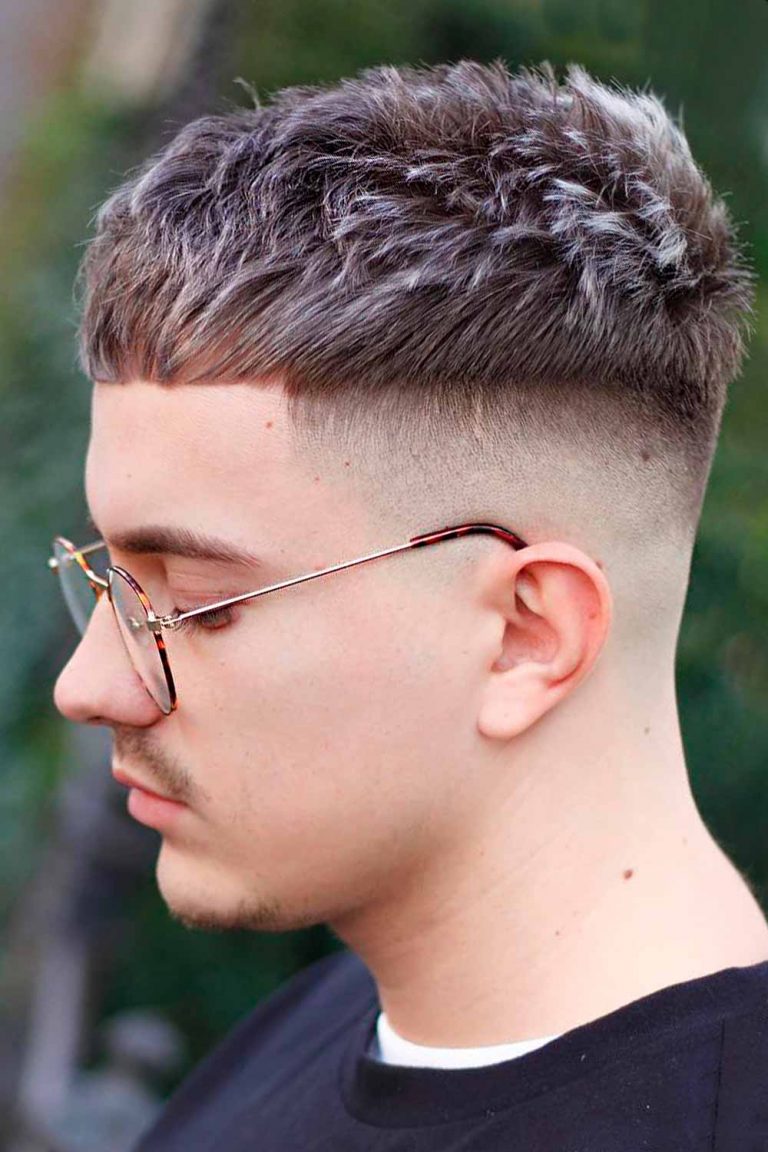 Source: @horatiuthebarber via Instagram
Ash Blonde Highlights Men
Adding ash blonde highlights men can never go wrong. The look comes our impactful and daring, which makes it a perfect option for those who want to update their hairstyle without making drastic changes.
Source: @horatiuthebarber via Instagram
Caramel Highlights For Men
When you want something less intense but still prominent, opt for caramel highlights. They offer the golden mean for those guys who are still hesitant whether to venture out for lighter and thus bolder variations.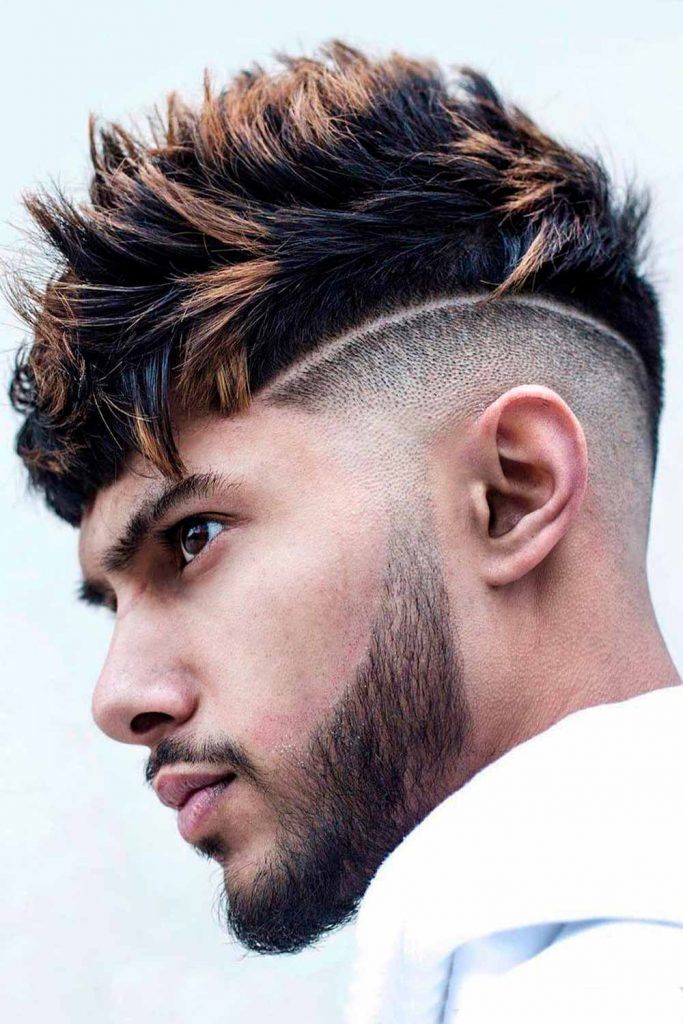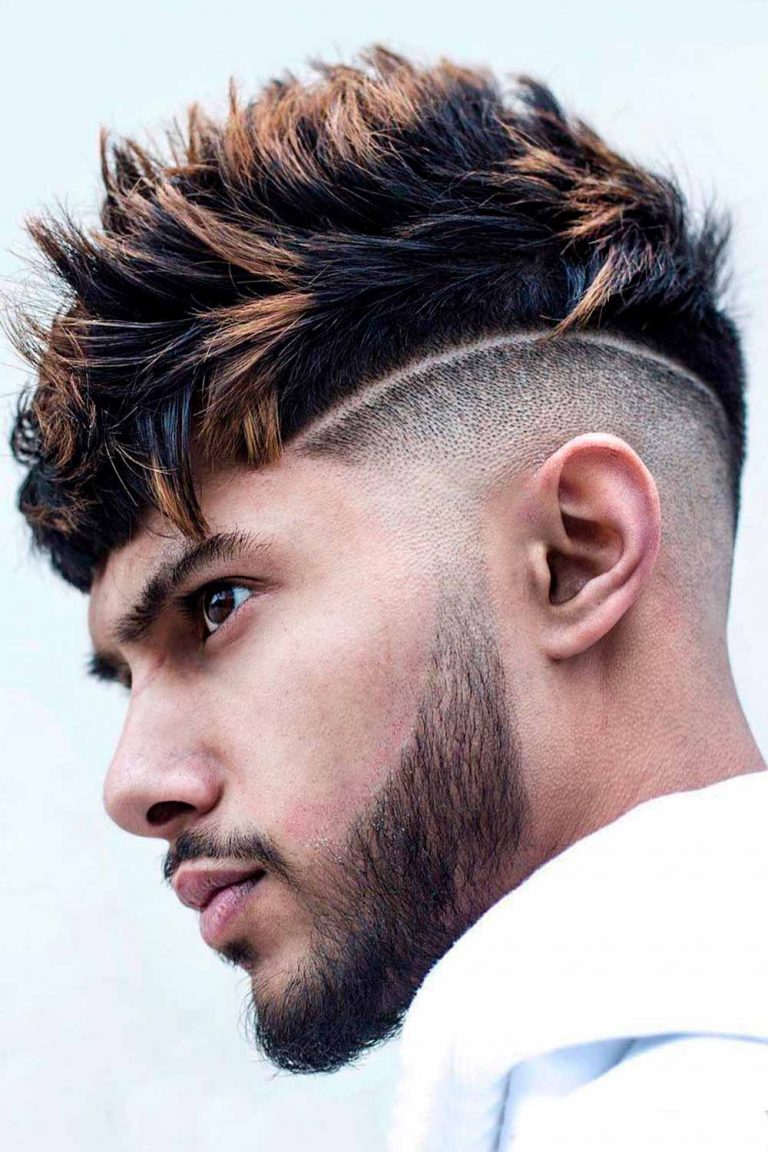 Source: @r.braid via Instagram
Chocolate Mens Highlights Hair
Chocolate mens hairstyle highlights on brown locks are a low key alternative to eye catching and defined blonde highlights. They are so subtle that anyone would hardly notice them. However, they are sure to add depth and dimension to your mane.

Source: @z_ramsey via Instagram
Highlights On Curly Hair
When it comes to men's highlights hair texture does not make any difference. In other words, your curly kinks are not the reason to shy away from men highlights hair styles. Instead, on curls, it creates an even more elaborate and unique look.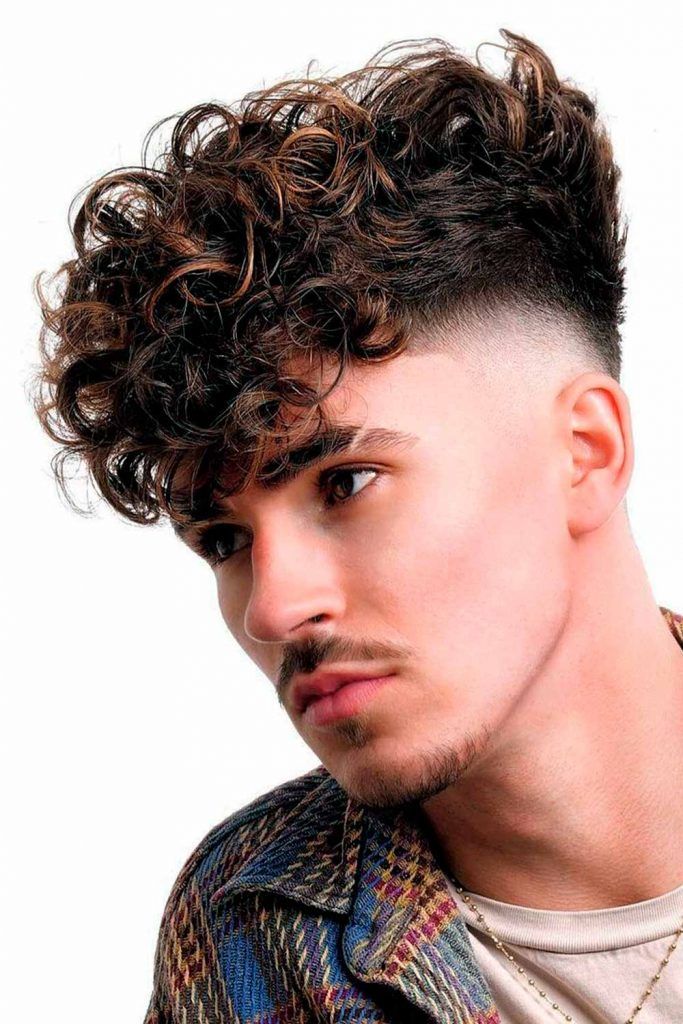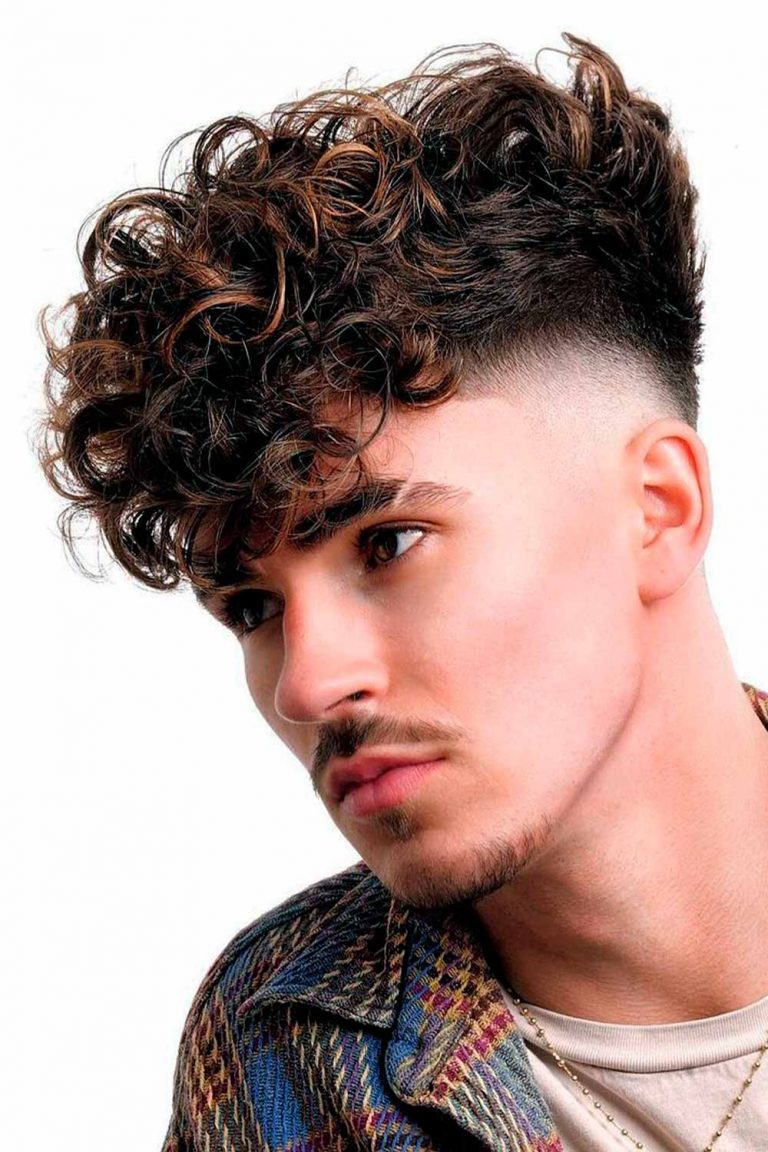 Source: @z_ramsey via Instagram
Golden Mens Highlights
Golden streaks work perfectly for light brown hair mens looks and lighter. Though, if you would like to add honey colored highlights to dark tresses, no one can stop you.

Source: @r.braid via Instagram
Pastel Hair Highlights Men
Now, this is a mens hair highlight style for really fashion forward guys. It features multiple pastel shades that together make up a jaw dropping look. Keep in mind though that for the ultimate color payoff, you will need to bleach the strands you want to be highlighter first.
Source: @z_ramsey via Instagram
i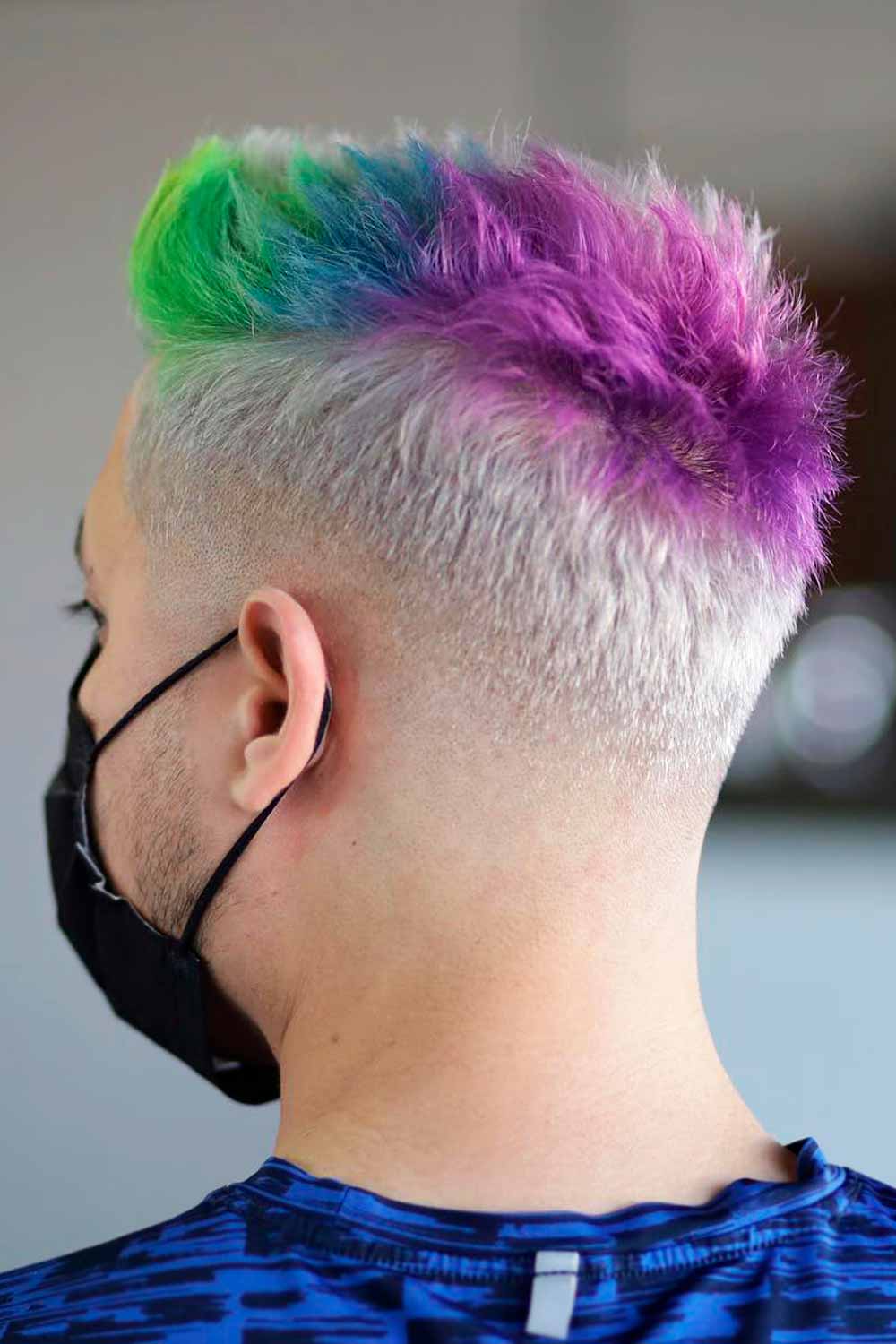 Source: @jose_the_barber_10 via Instagram
i
/
Peach Mens Hair Highlight
With this guy highlights hair color, you can never go unnoticed. Peach highlights on mens hair are not something you see every day. Go for this look if you choose to differ drastically from the others.

Source: @cheobarberpr via Instagram
White Highlights Men
Black and white combo is an eternal classic. To pull off the look, guys with dark and deep hair colors need to get white highlights incorporated in their style. This staggering look deserves to become your signature.
Source: @tombaxter_hair via Instagram
i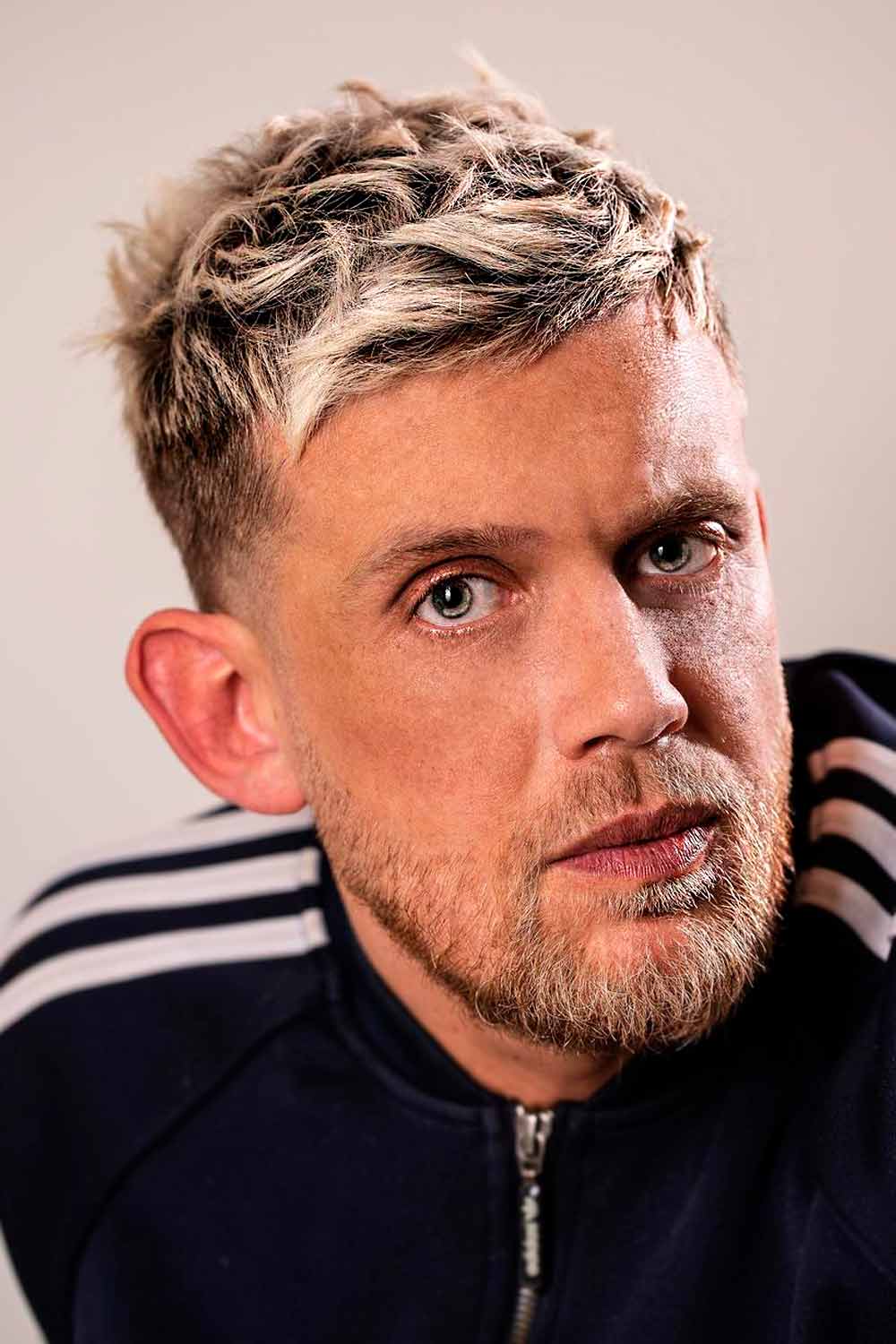 Source: @ryancullenhair via Instagram
i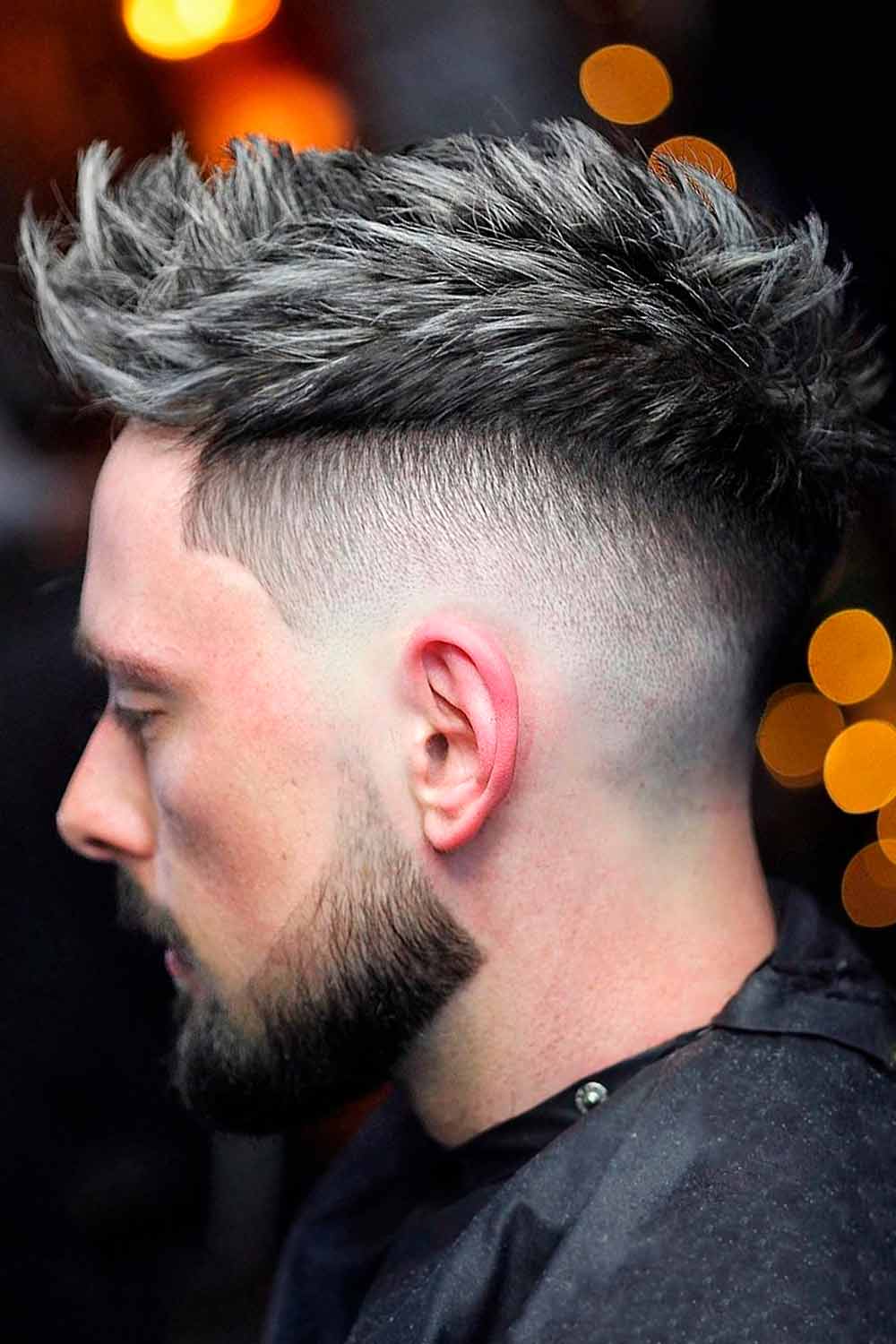 /
Pink Guys Highlighted Hair
Who said guys cannot wear pink? Sure they can! Even on their head. Pink mens hairstyles highlights will not make you any less masculine. Though, they will earn you the title of the trendiest guy in the neighborhood.

Source: @cheobarberpr via Instagram
Green Highlights In Men's Hair
Green is one of those universal highlights men colors that work with anything. So, no matter whether your hair is dark or light, straight or curly, you can elevate its boldness with green shades.

Source: @jose_the_barber_10 via Instagram
Blue Highlights For Guys
Blue hair highlights are a popular choice for guys who keep up with fashion. Breezy and effortless, they will refresh every hair look.

Source: @jose_the_barber_10 via Instagram
Colored Highlights
Colored highlights for men offer a vibrant and expressive way to transform their hair and make a bold statement. Whether opting for subtle pastel shades or eye-catching, vibrant colors, colored highlights can instantly elevate a man's style and add a unique touch to his overall look.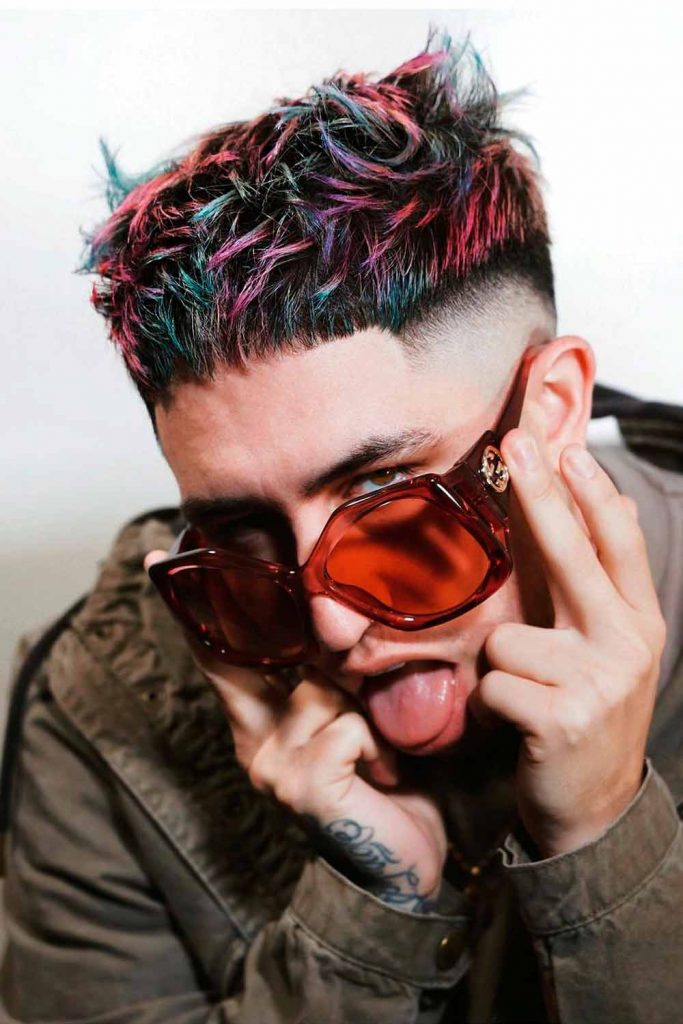 Source: @z_ramsey via Instagram
Blonde Hair Highlights for Men with Long Hair
Blonde hair highlights for men with long locks bring a touch of sun-kissed charm and a sense of playfulness to their overall look. Whether you have naturally brown hair or are looking to add a burst of brightness, blonde highlights can beautifully accentuate your long hair and create a captivating style.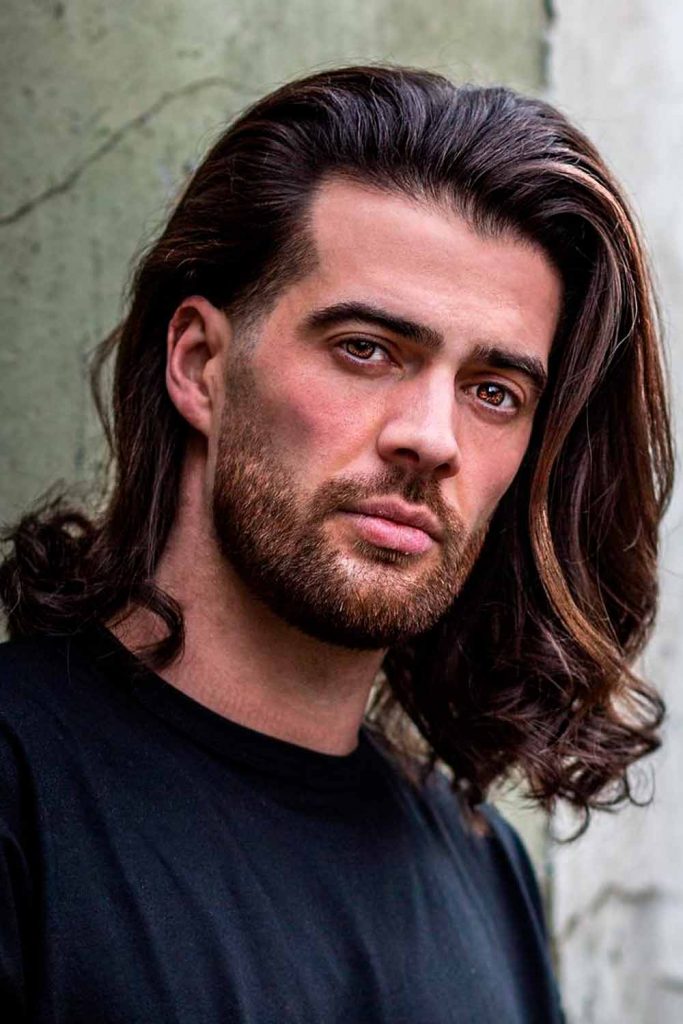 Source: @tombaxter_hair via Instagram
Ash Brown Hair Highlights for Men
Ash brown hair highlights for men offer a sophisticated and contemporary touch to their overall hairstyle. Whether you have naturally ash brown hair or are looking to add dimension and depth to your look, these highlights can create a striking yet subtle effect.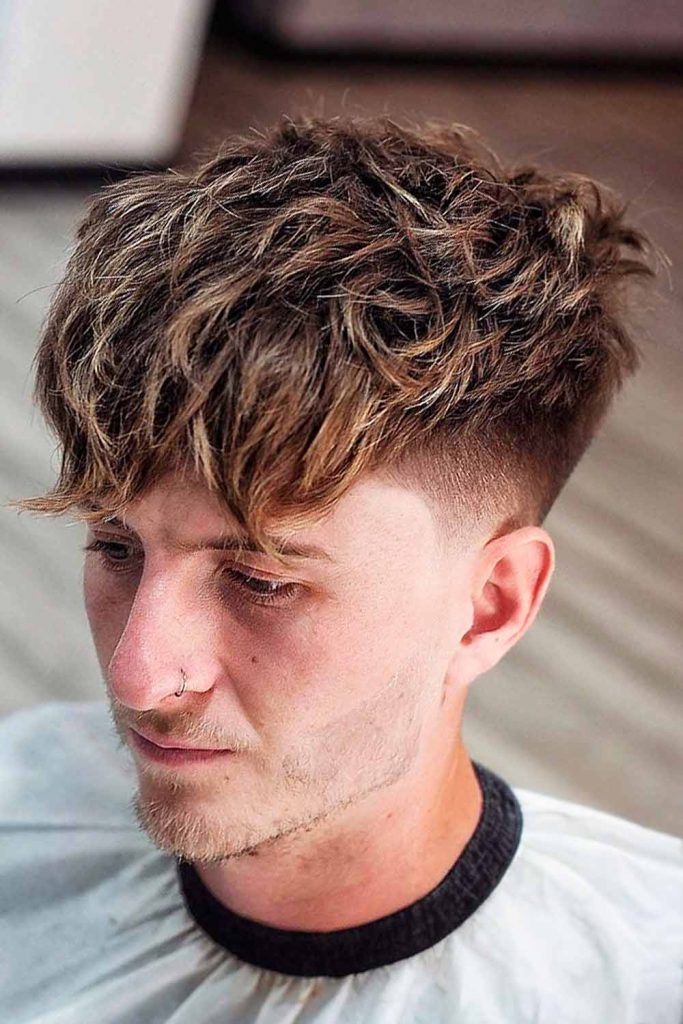 Source: @ryancullenhair via Instagram
Copper Hair Highlights for Men
Copper hair highlights for men are a bold and striking choice that adds a fiery and vibrant dimension to their hairstyle. Whether you have naturally copper-toned highlights hair men or want to infuse your look with warmth and intensity, these highlights can create a captivating and eye-catching effect.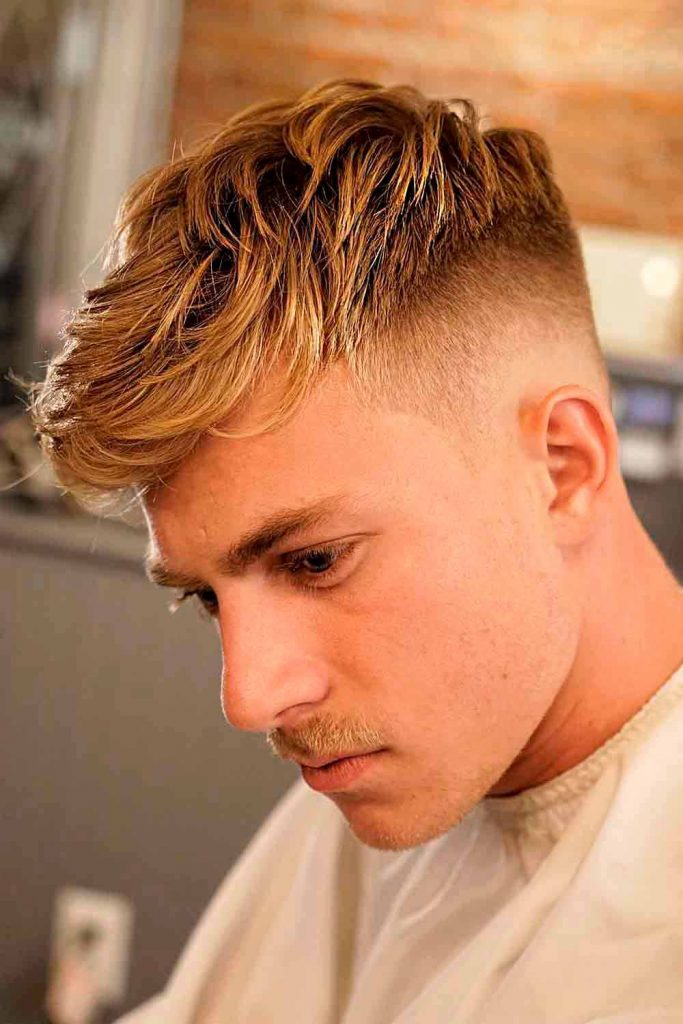 Source: @z_ramsey via Instagram
With these men's hair highlights styles, you are guaranteed to find a look that matches your taste and preferences. Light and modest or bright and showy, there is an option for everyone. All you have to do is to pick out the one that speaks to you.
FAQs: Hair Highlights For Men
Are hair highlights in for 2023?
You can rest assured that men highlight hair is on trend in 2023, as this iconic hairstyle has made a huge comeback recently.
Can you have 2 different color highlights?
Modern trends know no limits when it comes to men highlights. So, you are free to use as many colors as you like. Moreover, if you use two shades with the same undertone, you will achieve more natural mens hair color highlights, than with a single color.
Which colour is good for hair highlights?
When choosing a color for highlights for men, you should consider your base hair color first. A perfect man highlight color is lighter by a couple of shades compared to the main hair color. And, ideally, the undertone should also match, meaning for cool toned hair, you should choose cool men's highlights and vise versa – warm guy highlights should go with warm hair colors.
Do highlights damage hair?
When you color your hair, most of the time it entails a certain amount of damage. However, when you do it right and do not change the initial color drastically, it is so minor that almost imperceptible. So, if you entrust the task to a professional, you may not worry about hair damage.
How can I naturally highlight my dark brown hair?
There is a bunch of natural ways to add highlights to dark brown hair boy can try at home. So, apply to random strands one of the following:
1. Chamomile tea rinse.
2. Henna powder mixed with boiling water.
3. Vinegar diluted with distilled water.
4. Peroxide and water solution.
5. Cinnamon paste, made of cinnamon powder and hair conditioner.
6. Salt dissolved in warm water.
Was this article helpful?