Hair dye for men is no longer something beyond understanding or acceptance. It is a popular way to upgrade or refresh your hair color no matter whether you got bored with your natural shade or it is time to disguise your signs of aging. Do you still have a dread of it? Then our guide will certainly come in handy for you. From the most daunting questions to reviews of the best hair color brands, you will find all of the information that may concern you regarding the matter.
Should Men DYE Their Hair
There are no limitations when it comes to fun hair colors in terms of gender, age or whatsoever. Thus, if you want to try hair coloring, you are very welcome to go for it. However, if you are not sure whether you are going to like your dyed hair or nor, then you can try temporary hair color, which you will be able to wash off in the event of an unflattering color. After all, you will never find out whether dyeing hair suits you or not until you try it.
Things To Consider When Purchasing A Hair Dye For Men
Once you have decided on changing your haircolor, you should also take into account the following things:
Identify your natural shade. Natural hair colors affect what hair dye you should buy to get the desired result. Thus, it is important to know yours.
Set the goal. Before taking any actions, you should formulate clearly what final hair color you want to get.
Choose longevity. Depending on the length you want your new mens hair color to last, you should choose from permanent, semi-permanent and temporary hair dyes.
Pick out the right formula. If you have a sensitive scalp, intolerance to strong smells or an allergy to para-phenylenediamine, then you might want to refrain from a mens hair dye that contains ammonia and PPD opting for a natural hair dye instead.
Do not mind the model. The hair color of the man in the cover may be deceiving, so do not focus on it.
Tools. Many men hair dye brands include necessary tools for the process, such as highlighting wands, gloves and applicator nozzles. Just check out the box with a hair dye for them.
Select the color. Here comes the fun part – what color should I dye my hair? Although we recommend listening to your heart, you should not choose hair colors that differ too much from your natural shade, as it may look too contrived.
Best Hair Dyes For Men
To ensure that you get the best hair color, you need to choose the best hair dye. Here is an overview of the top brands of a hair dye for men.
Just For Men Autostop Men's Comb-In Hair Color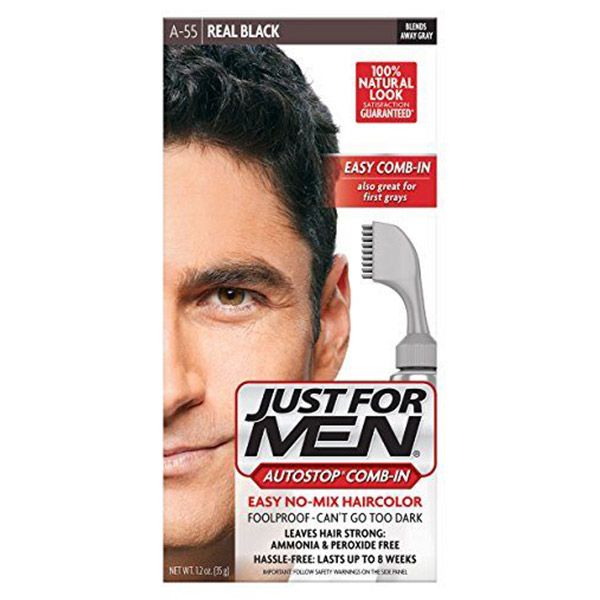 Courtesy of brand
If you are looking a drastic color changing hair dye, then you might want to skip this one, as this hair color from Just For Men offers mediocre longevity. However, the application is effortless and you can rest assured that you will not overtone hair color. Besides, it does not contain peroxide or ammonia.
Clairol Natural Instincts Semi-Permanent Hair Color Kit For Men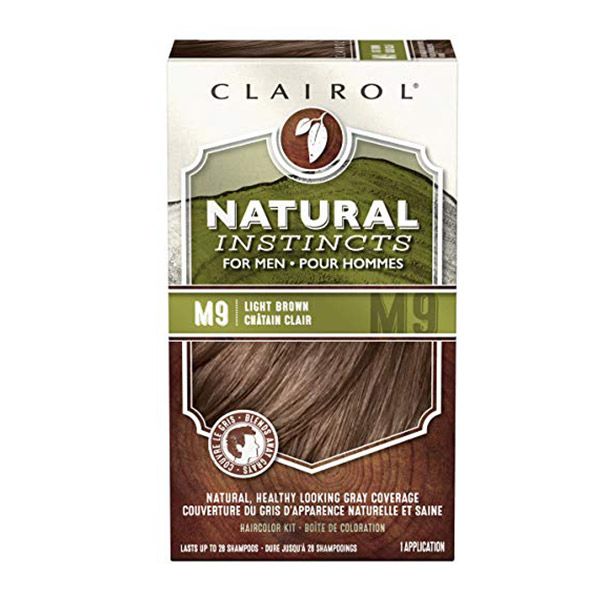 Courtesy of brand
Although these natural hair colors from Clairol do not contain ammonia, they still may leave your locks a bit coarse. However, they allow creating a very natural hair color for men.
Just For Men Touch Of Gray Comb-In Men's Hair Color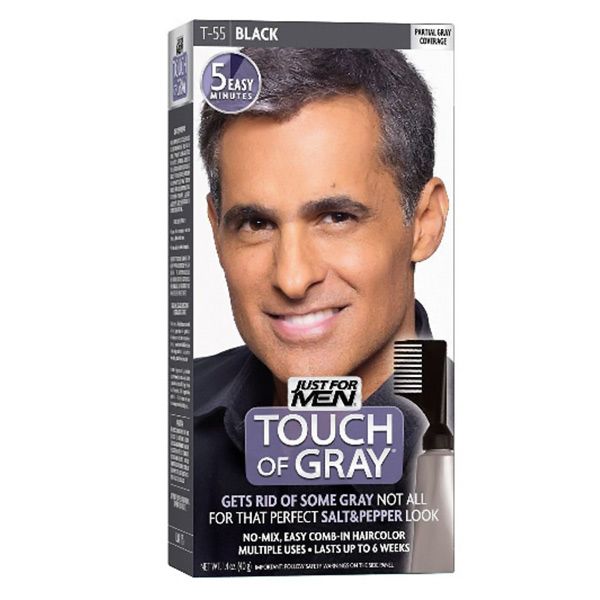 Courtesy of brand
If you want to dye ash grey hair so that it looks natural, then you should consider this Touch Of Gray Comb-In Men's Hair Color from Just For Men. It will not cover all of your silver hair men, thus ensuring that your mane looks authentic. The hair dye comes already mixed, so you just need to apply it straight to your hair and comb it through with the hair comb that you will find in the box. Yet, be careful when choosing hair dye colors, as they sometimes come out overly dark.
Bigen Ez Color Hair Color For Men – Jet Black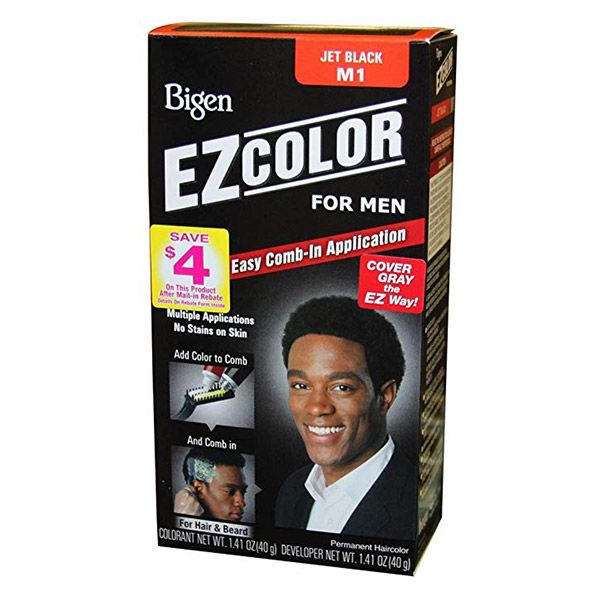 Courtesy of brand
Black hair men may find it challenging to get a bright, rich color using a hair dye. However, Bigen has arguably created the best black hair dye, as the color you get is as deep and bold as your natural one. The only downside of it though is that you may experience a slight itch.
Pure & Natural Henna Powder For Hair Dye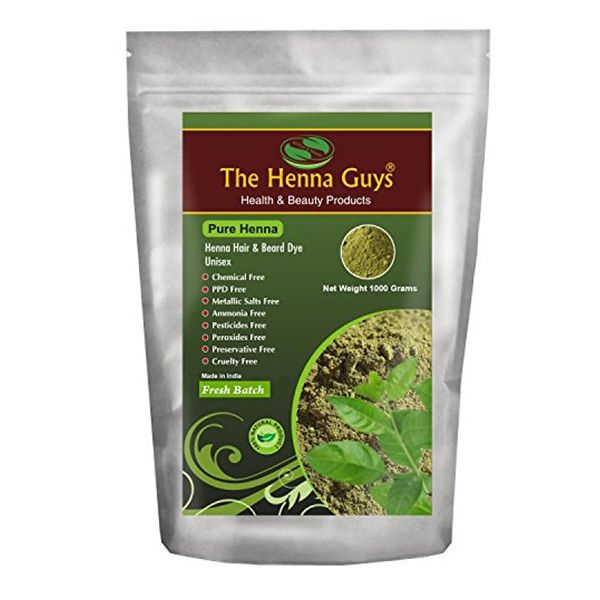 Courtesy of brand
If you think that henna powder can only give you a red hair color, then we are here to prove your wrong. The Henna Guys offer as many as thirteen shades to choose from, so you will surely get the desired hair color. In addition to that, as it contains only natural, healthy ingredients, not only is it safe for your hair and scalp but it also conditions them.
Goldwell For Men Reshade Grey Blending Power Shot (Cool Ash Light)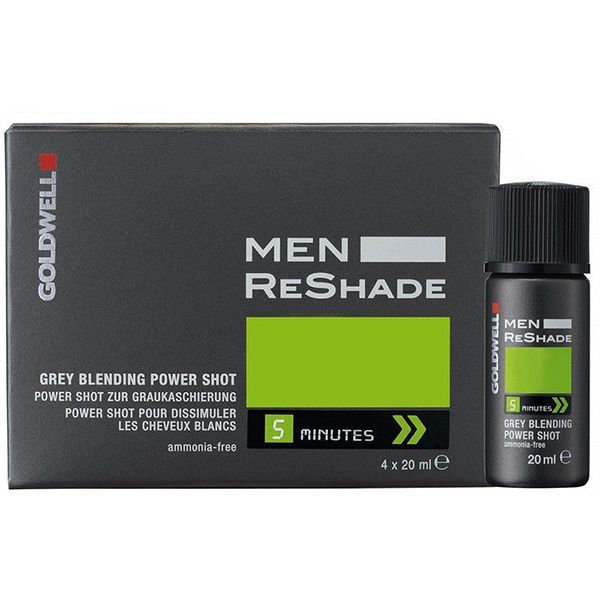 Courtesy of brand
To give your gray locks a touch of color, it is hard to think of a better option than this Reshade Grey Blending Power Shot from Goldwell. It is very easy to apply, as it has a foam formula, which, by the way, does not contain ammonia. Although the color this ash brown hair dye gives does not last long, it looks natural and masculine.
Manly Guy Black Hair Beard & Mustache Color
Courtesy of brand
Here is another black hair dye that will provide you with intense and vivid hair color. Besides, it is harmless to your locks, as it does not contain any bad chemicals and is also enriched with vitamins. Thus, it will not cause irritation to your scalp or skin.
How To Apply Hair Dye For Men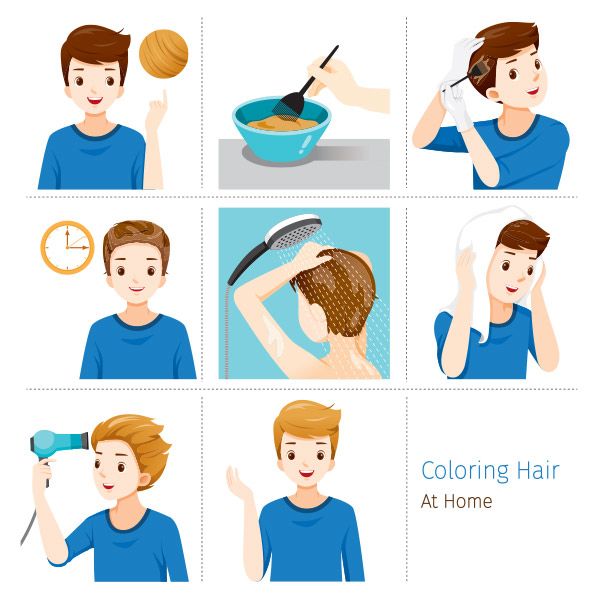 Okay, so you have picked out the hair dye, what is next? Now it is time to find out how to dye hair.
Protect your skin from leaks and stains by putting on an old T-shirt.
Study the instructions and create the mixture by joining all the products from the box.
Apply a lotion along your hairline so that the hair dye does not bleed.
Cover the hair with the mixture by means of the application brush or with your finger. Be sure to protect your hands with gloves.
Allow it to sit for the time suggested in the recommendations.
Rinse with warm water.
Are Post Dye Hair Shampoos Worth It?
Of course, you might want to know whether post hair dye shampoos are an effective treatment or a marketing gimmick. Briefly stated, yes. They are made for color-treated hair, which is more sensitive and prone to damage than regular one. Thus, these products will not only help your new hair color to last longer but will also take care of your locks.
The Latest Men's Hair Color Trends
If you are up to colorful hair, then you will probably want to know what hair color trends there are. You are welcome to choose from a wide variety of shades, ranging from numerous blonde hair colors to a purple hair color. In case you aim at a bright outcome, such as a blue or lavender hair color, then bleaching hair may be required. For more natural and darker results, like honey brown hair or auburn brown hair, you just need to choose a hair dye in the corresponding color. Also, really fashion-forward guys may want to dye their locks in several colors. You can even pull off a trendy ombre style using pink, red and purple hair dye. There is a myriad of cool hair colors out there. Just choose the one that suits your taste and lifestyle.
If you are looking for the best way to spice up your mens hairstyle highlights are your way to go. They instantly add movement and dimension to your locks and can complement any hairstyle, from a sharp buzz cut and undercut fauxhawk to an elegant pomp and trendy man bun. By incorporating blonde highlights men add boldness and flair to their appearance, whereas dirty blonde hair men look even more stylish and attractive. However, you can also go for other colors, such as honey or caramel, for a more low-key impression.
Source: @hayden_cassidy via Instagram
Source: @ryancullenhair via Instagram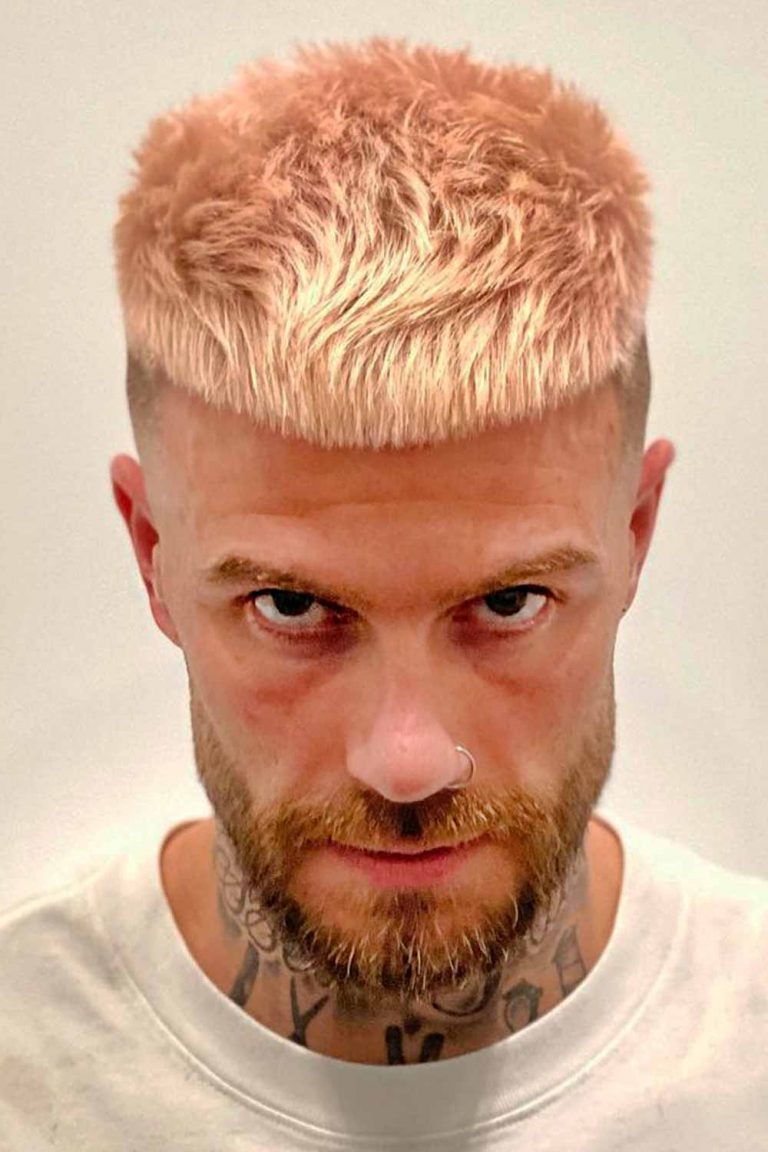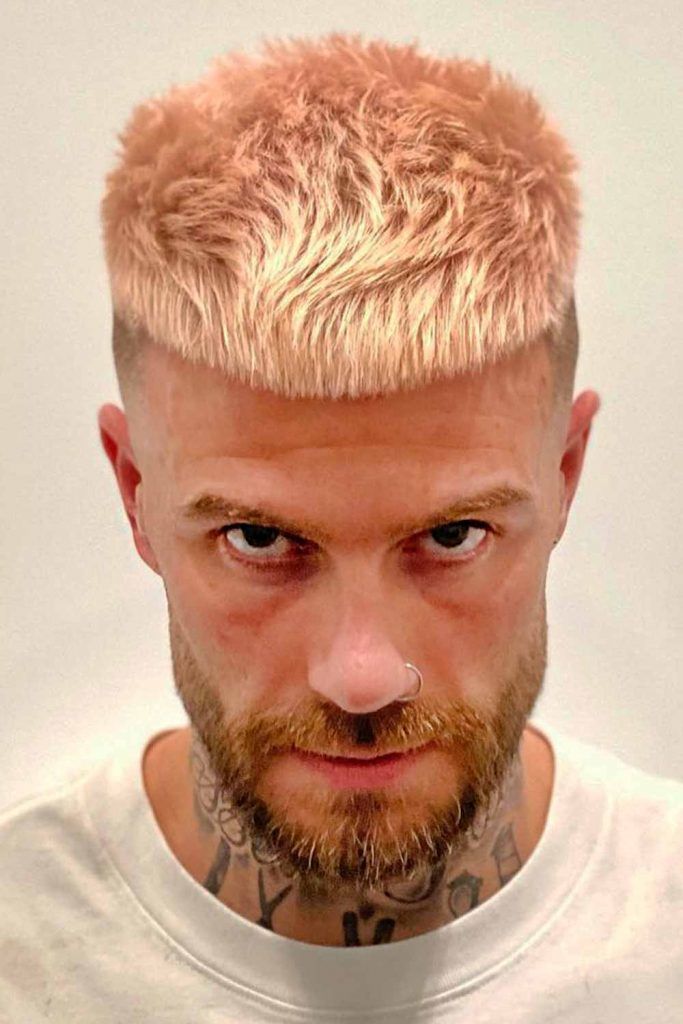 Source: @alan_beak via Instagram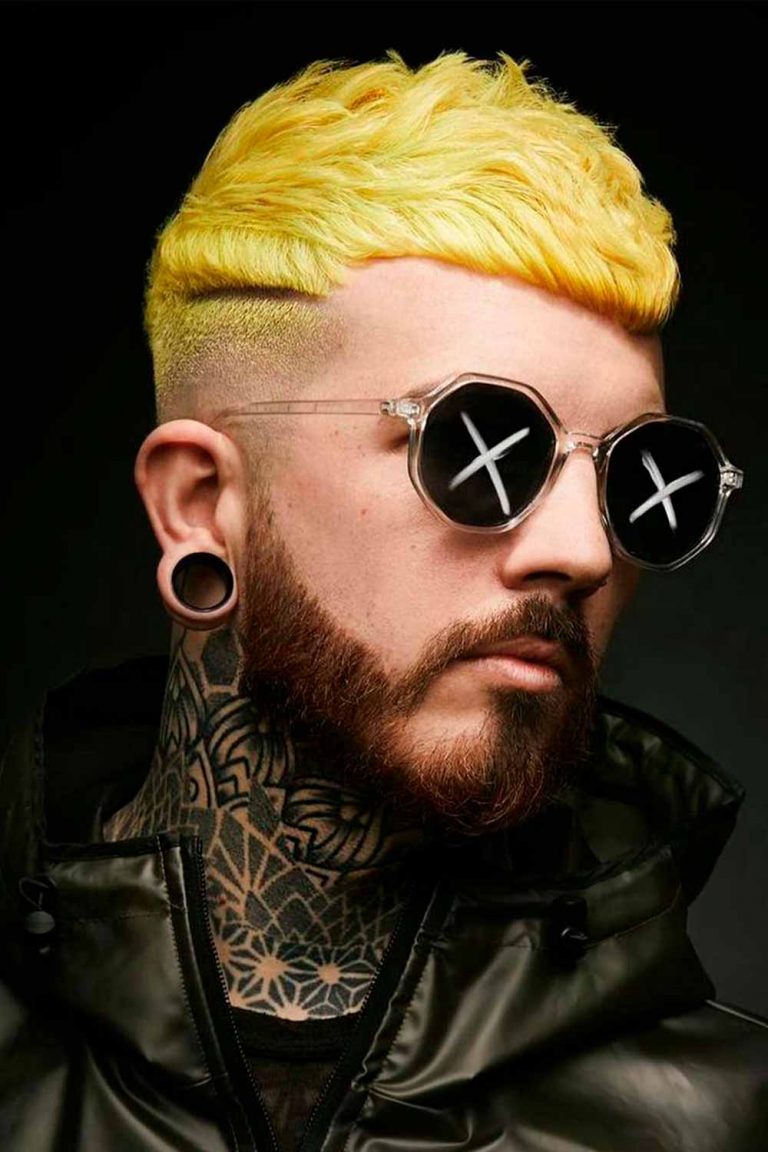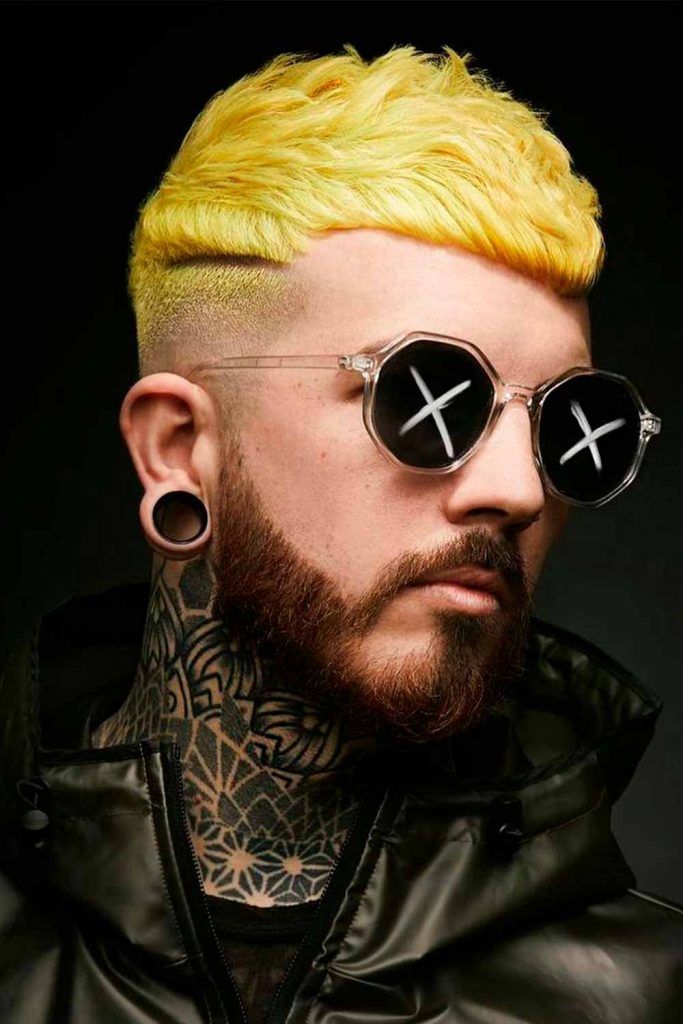 Source: @r.braid via Instagram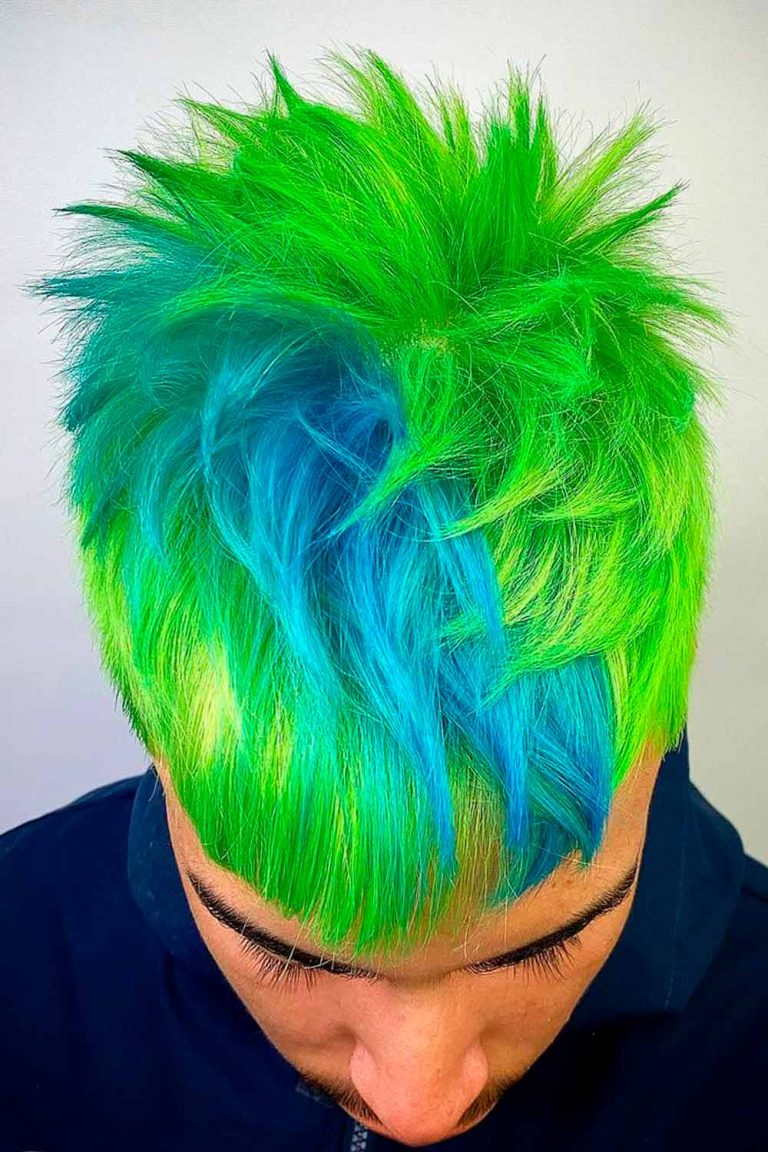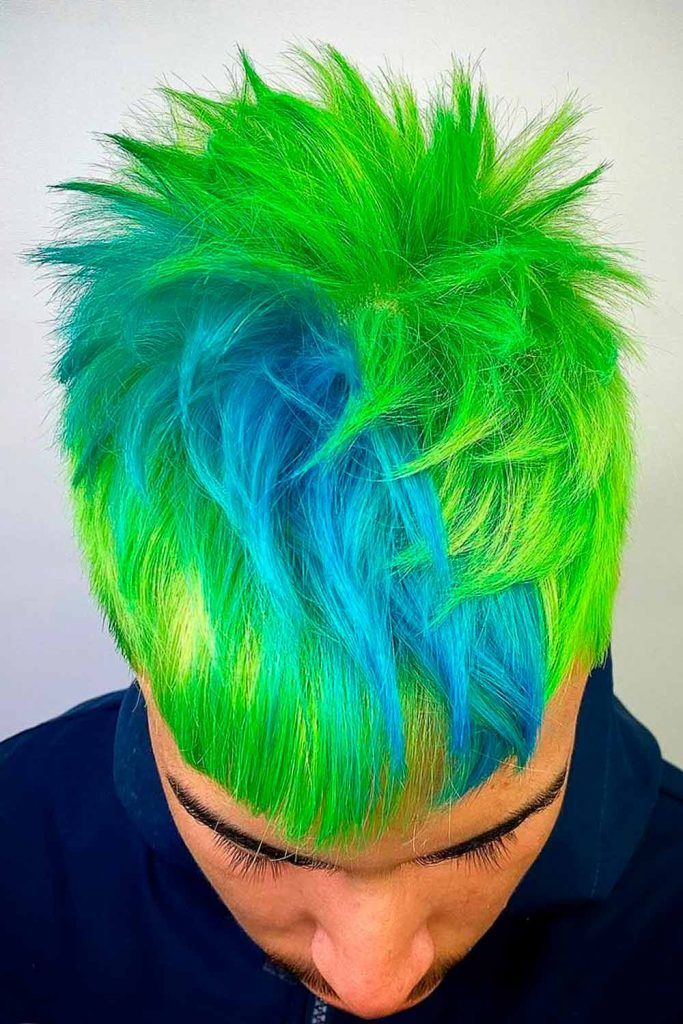 Source: @jose_the_barber_10 via Instagram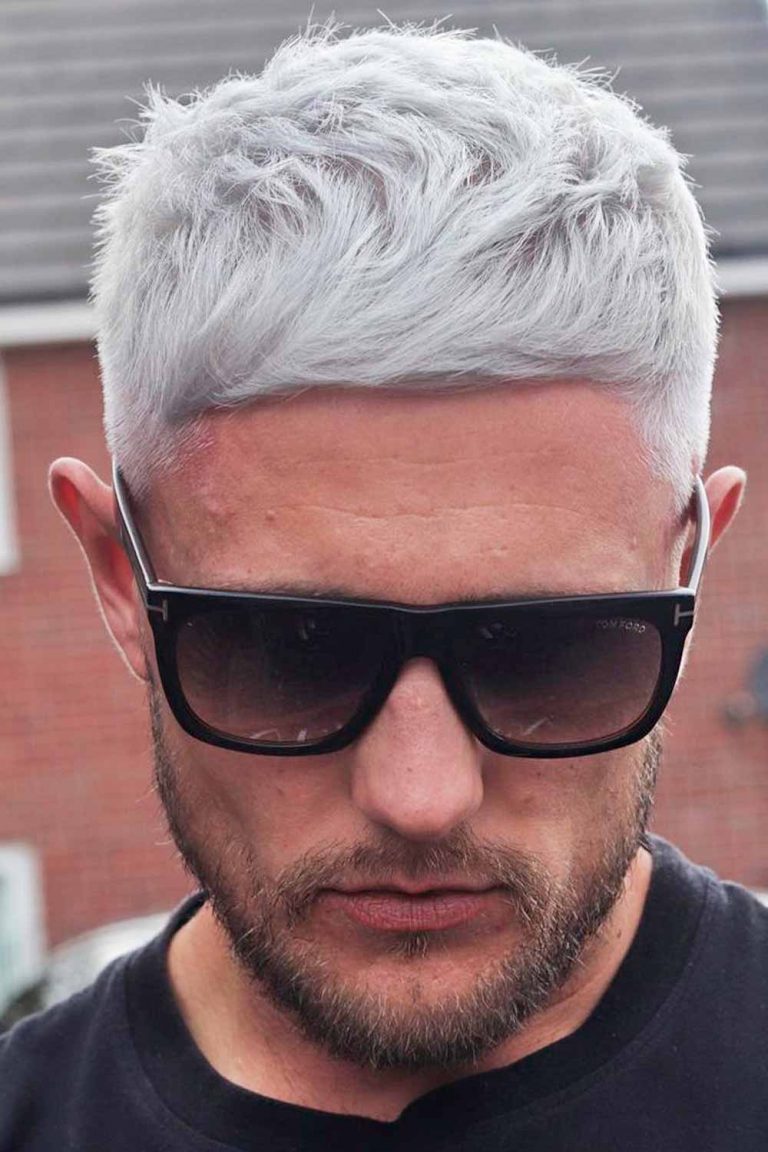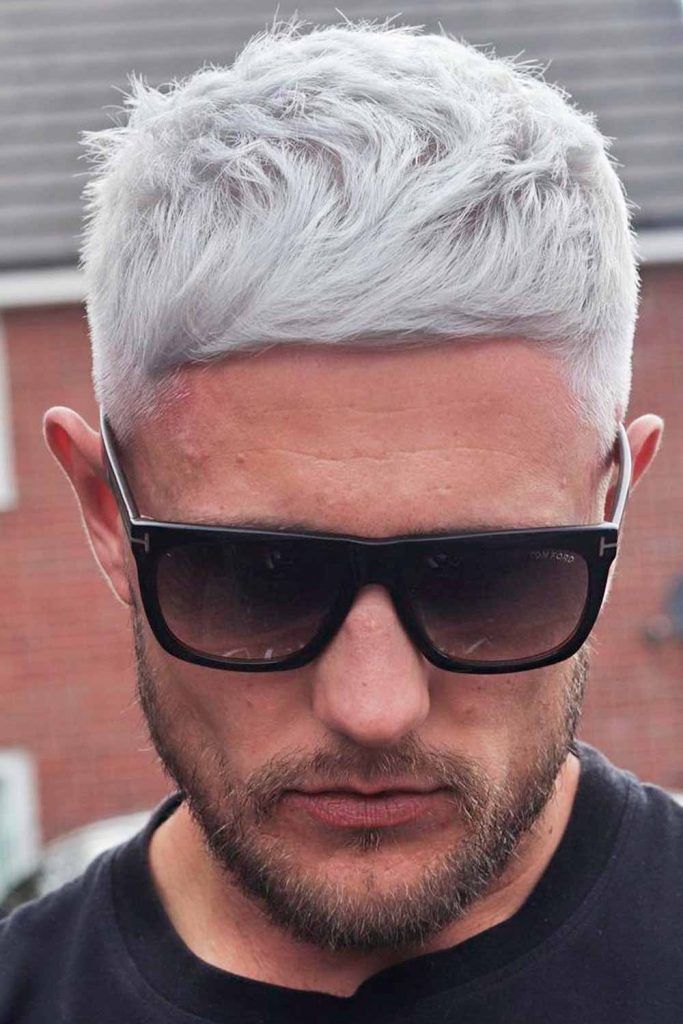 Source: @alan_beak via Instagram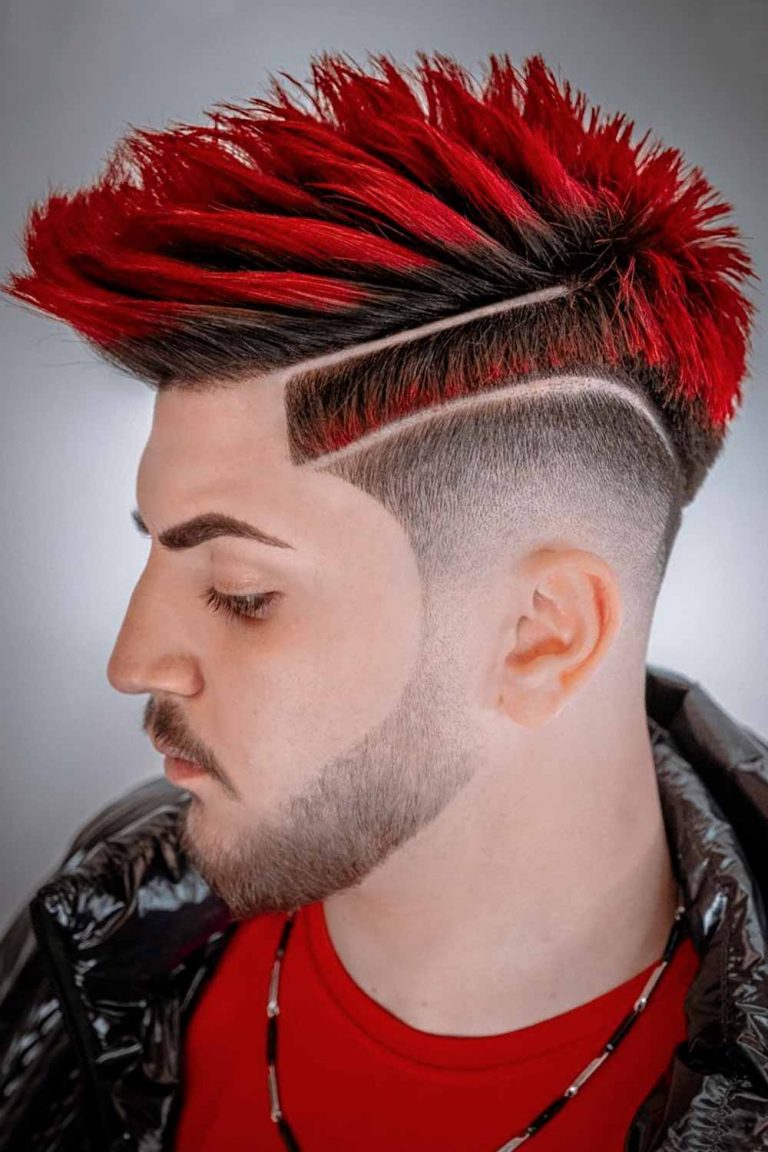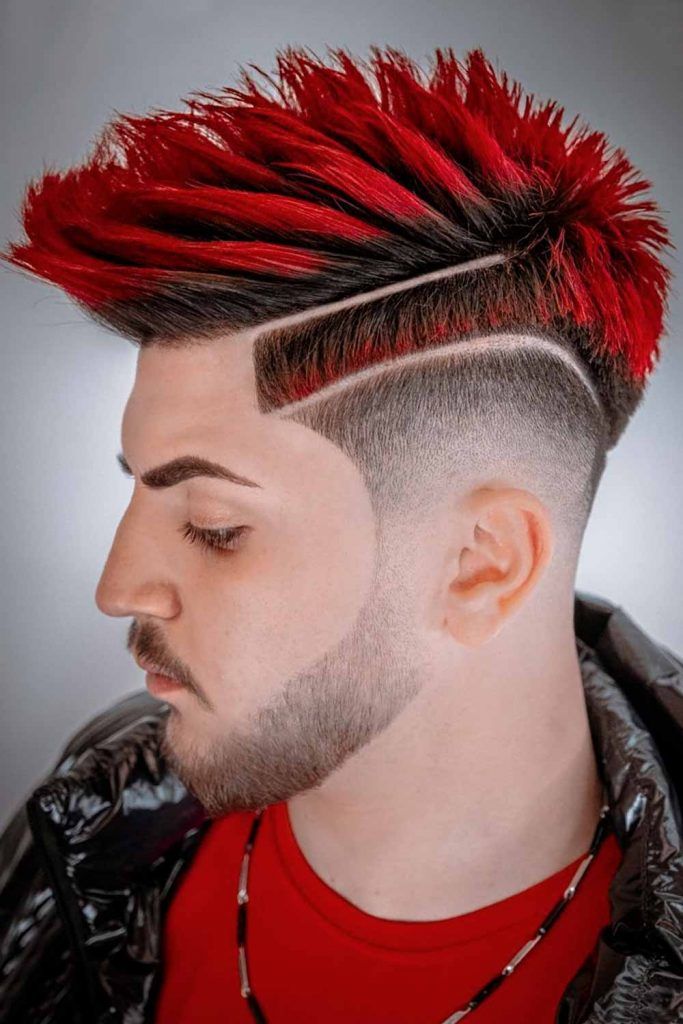 Source: @ahmetaslanhairsalon via Instagram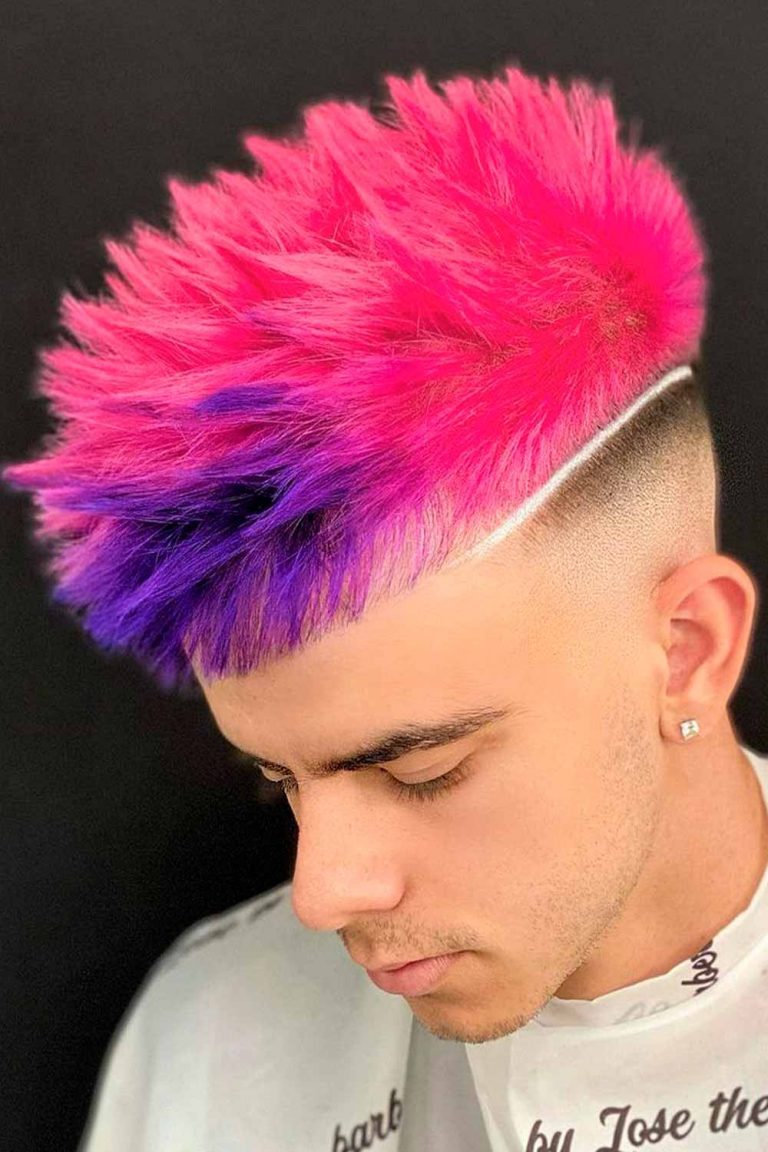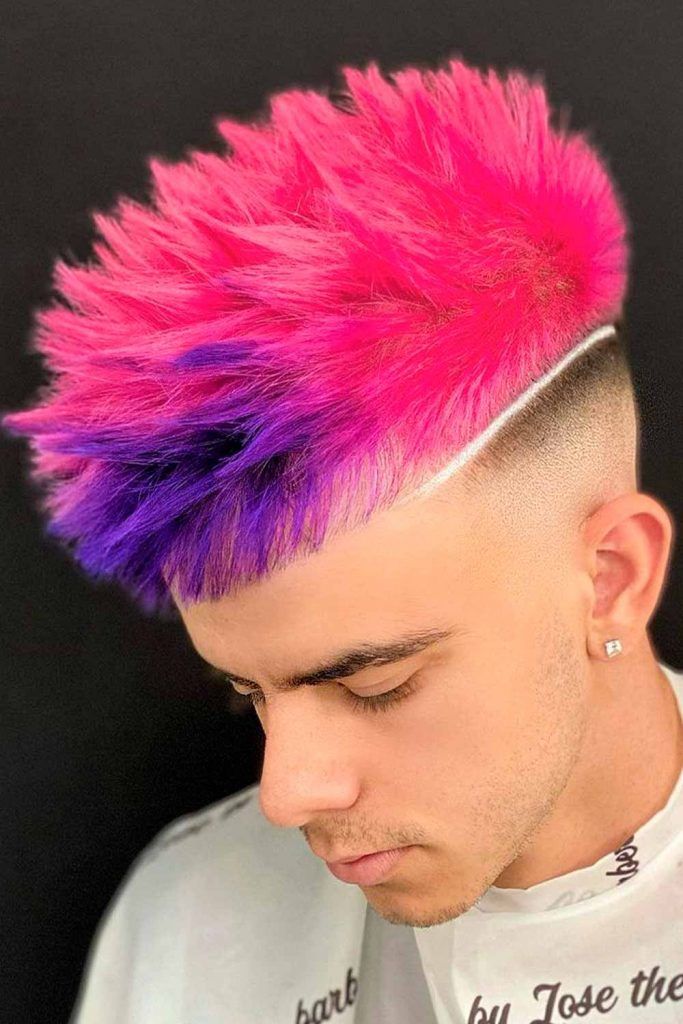 Source: @jose_the_barber_10 via Instagram
Source: @hayden_cassidy via Instagram
Source: @fernthebarber via Instagram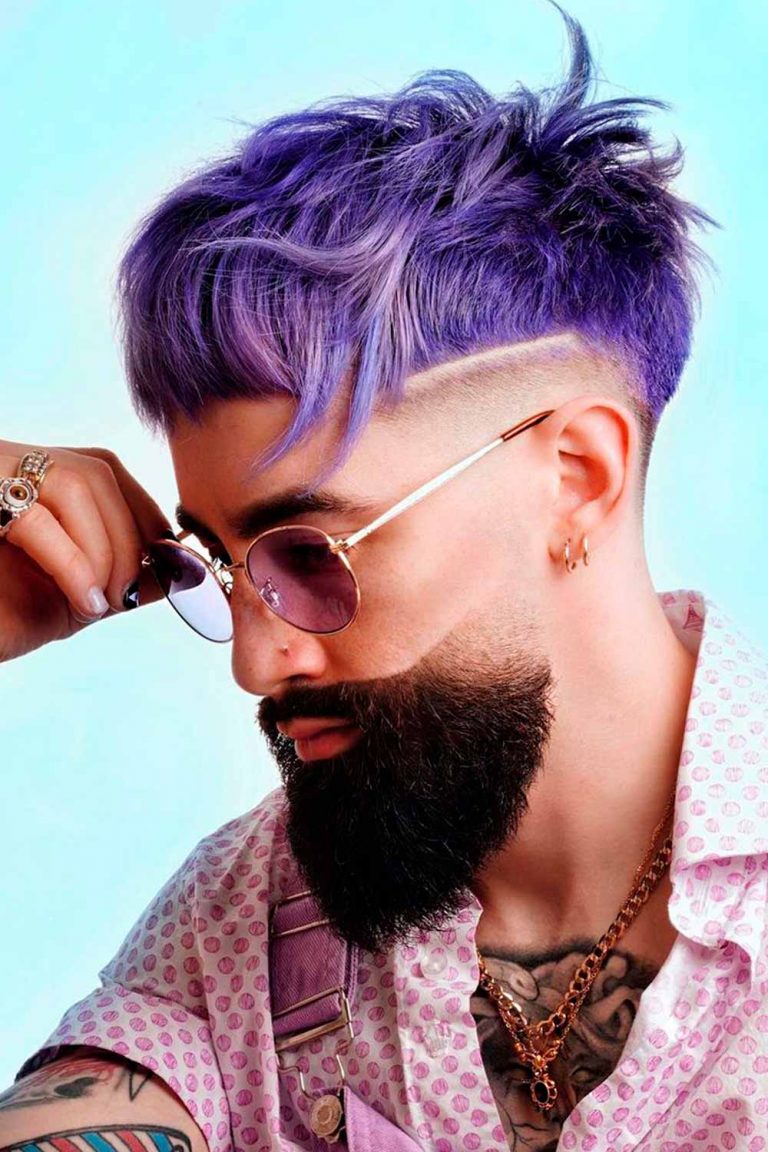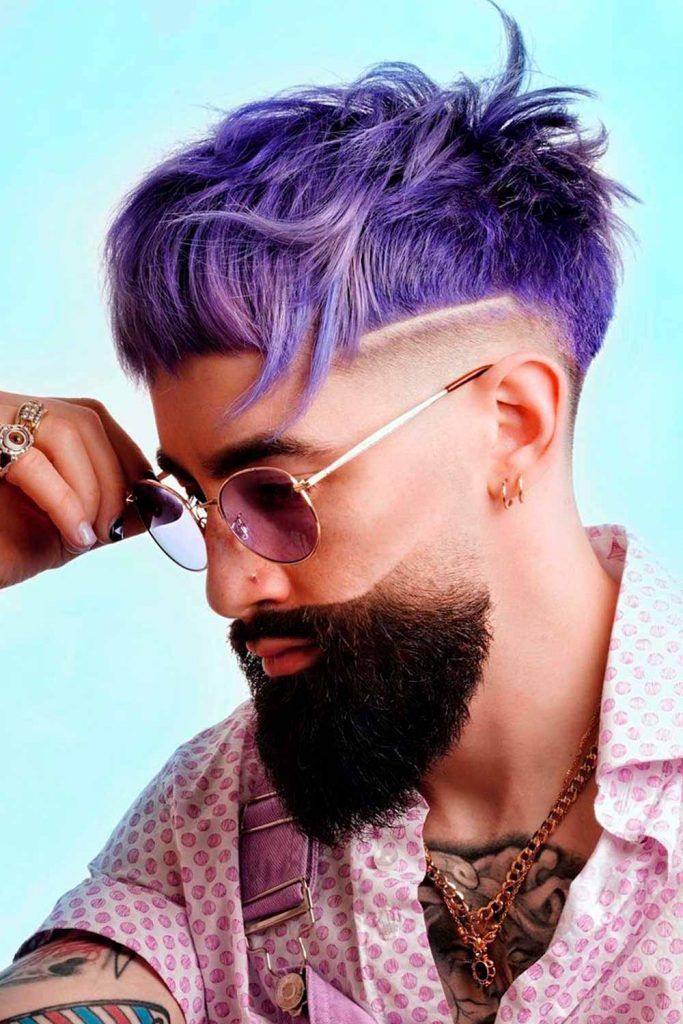 Source: @z_ramsey via Instagram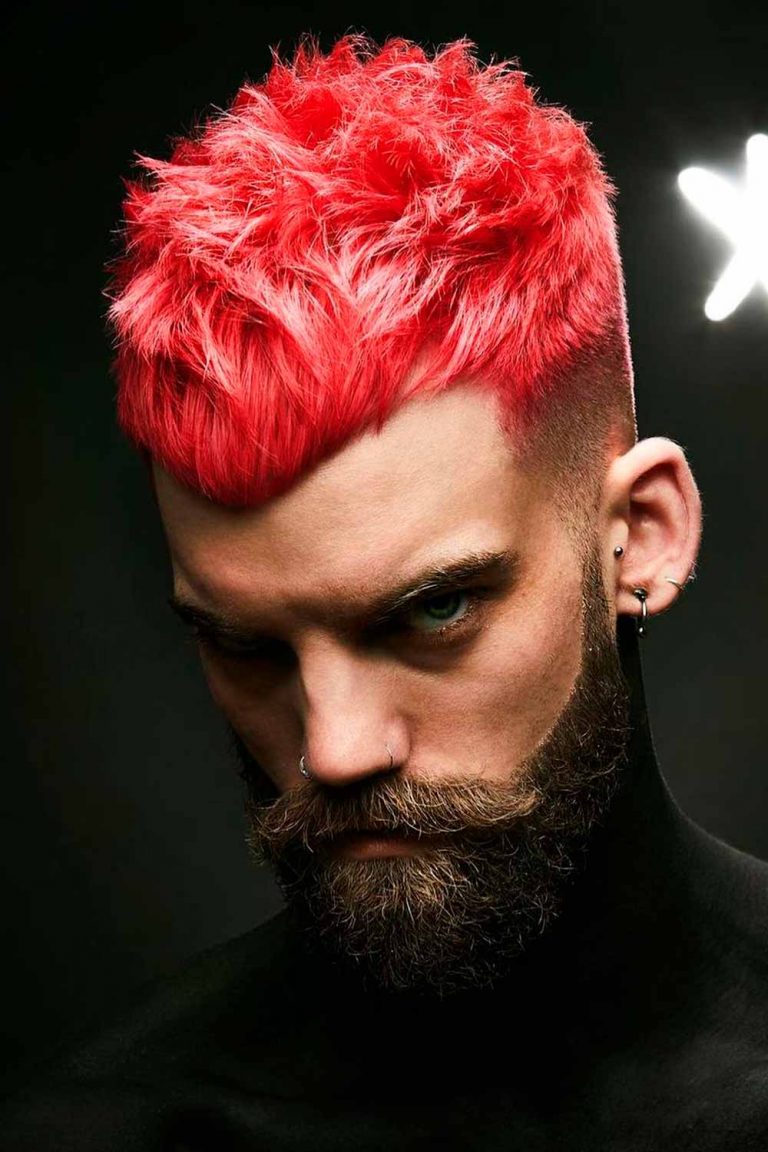 Source: @r.braid via Instagram
Source: @hayden_cassidy via Instagram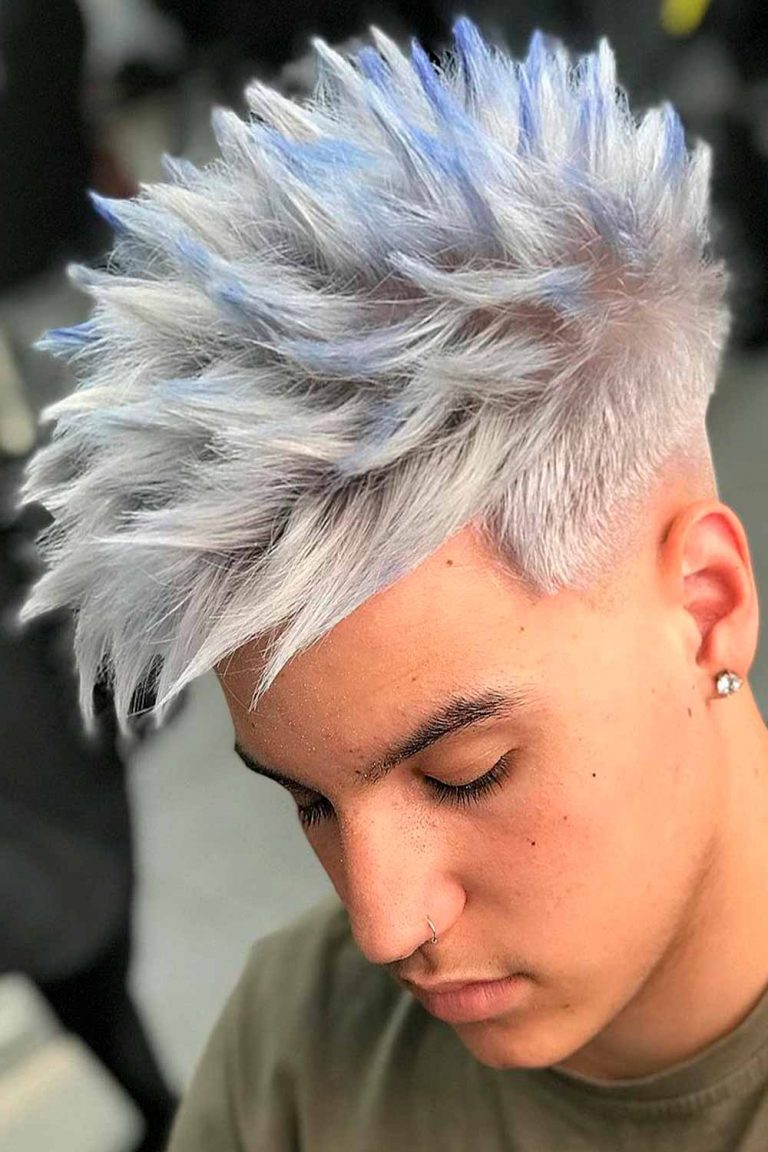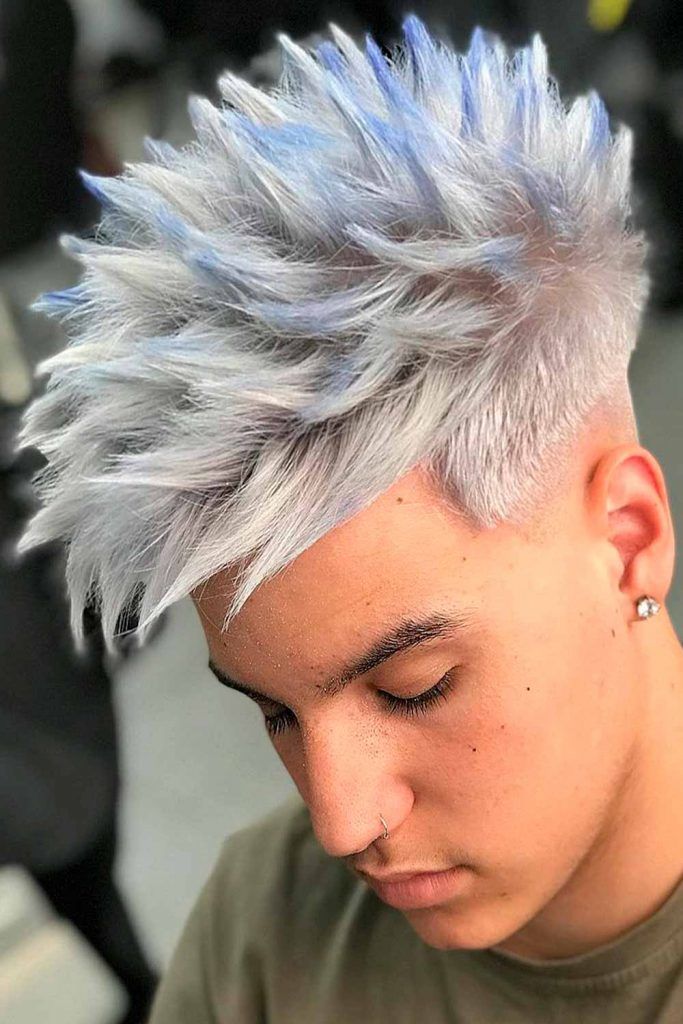 Source: @jose_the_barber_10 via Instagram
Source: @ryancullenhair via Instagram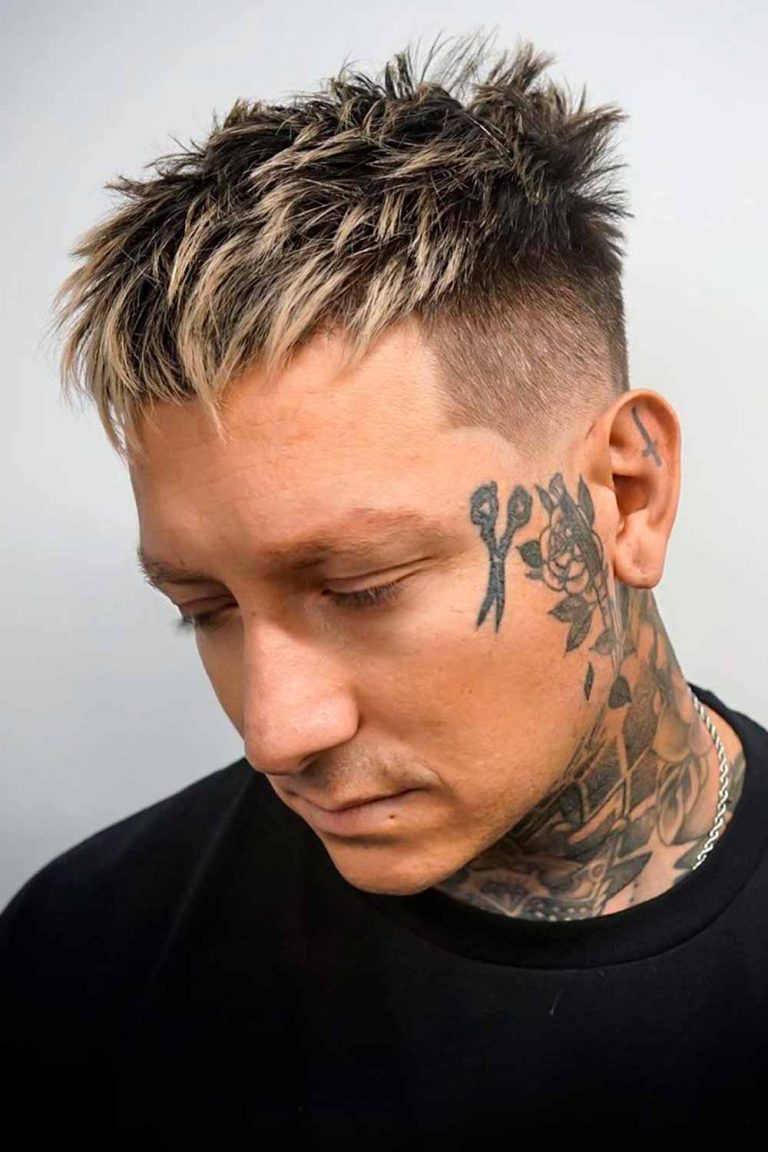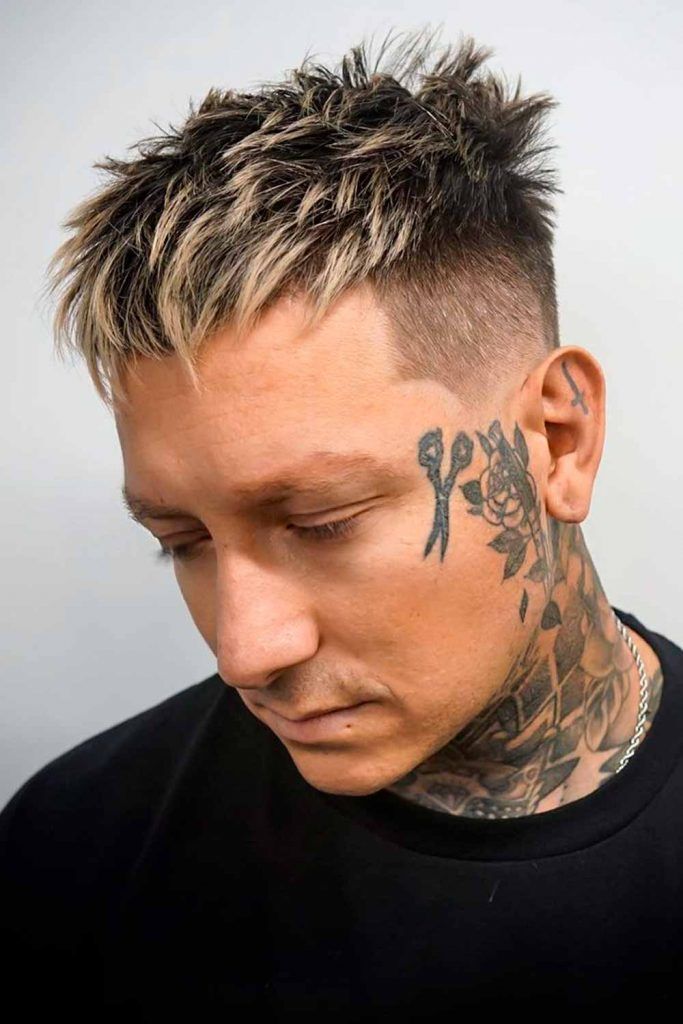 Source: @ryancullenhair via Instagram
Source: @hayden_cassidy via Instagram
Source: @hayden_cassidy via Instagram
A lot of men who want to try a hair dye on their mane are afraid that they will end up with red violet hair or a plum hair color. While there is nothing wrong with these shades, you definitely need to know how to get the desired result, not random. We hope our guide helped you to shed light on this matter.
FAQs
Which men's hair dye is best?
The best men's hair dyes are as follows in no particular order:
1. Just For Men Autostop Hair Color.
2. L'Oreal Color & Co Personalized Hair Color.
3. True Sons Hair and Beard Dye.
4. Colorsmith Custom Hair Color.
5. Cleverman Custom Hair Color and Beard Dye for Men.
Is it OK for guys to dye their hair?
As long as it is okay with you, it is absolutely fine to dye mens hair. Do not worry. It will not compromise your masculinity. Even though white hair men do not need to hide their signs of maturity, disguising your gray hairs with hair colors for men may sometimes add to your self esteem. Besides, you can experiment with your appearance and go for a blue hair men color or something even bolder.
Should a man dye his hair before or after a haircut?
When chopping off dyed locks, you can end up with a patchy colour for men's hair. So, it is better to dye your locks after the haircut.
Is hair dye harmful to my hair?
Like most products that contain chemicals, hair dye affects your follicles. It can make them less elastic and cause damage. However, if you use pre-dyeing treatments and follow the instructions carefully, you will be able to avoid such issues as brittle and dry hair and split ends.
How long can I expect my new hair color to last?
Depending on the kind of a hair dye used, the color may last from 8-12 shampooos or 6 weeks (for temporary and semi-permanent hair dyes) to a total regrowth (for permanent hair dyes).
How safe is dyeing my hair?
If you take all of the required precautions, such as wearing gloves or following the instructions, then there is no risk.
REFERENCES:
Reinvent yourself with hair color ideas from L'Oréal Paris. Source