Guys with straight hair can spend hours trying to figure out how to get curly hair men with natural or thick texture have since birth. And while gents with curly hair are going right in the opposite direction, these two groups of men still have one thing in common: the hair transformation they dream of is pretty tricky to achieve.
Today's post is a helping hand for men who want to play around with curly and twisty textures. Everything you need for getting your hair curly is here: from basic tips to effective products and easy tutorials. Let's add some oomph to your straight chevelure!
From Straight To Curly: Essential Tips To Keep In Mind
It's no secret that here is a countless number of hairstyles for curly hair men with straight manes would like to recreate. Also, let's don't forget that there are many curly hair types. And though you can't embrace it all at once, there are some basics that will help you to master your hair transformation, whatever it is. If you follow them thoroughly, you will be able to experiment with different curly styles and textures.
For newbies, it's better to start with deeply-cleaned and conditioned hair. Damp and wet hair is more manageable for styling, especially if you work with salt sprays. Make sure to wash your hair with organic, high-quality shampoo and a good softening conditioner.
Always use a heat protectant. Besides saving you from damage and frizz, such products can make your hair dry quicker.
If you want to achieve a natural wavy or effortless curly texture, salt sprays are your musts. When working with the product, lift your hair from the roots and then apply it. In this way, you will ensure that the spray is distributed evenly throughout your hair.
Blow-drying is also an important step towards curly and wavy textures. Most hair dryers come with a diffuser attachment, and that's what you can't do without. When blow-drying your hair, don't forget to do it from the bottom up and place the air to your roots, slightly pushing your hair up and scrunching the strands with your hand.
For a more distinctive look, you can try creating individual curls. Take a piece of hair, spritz it with salt spray, and blast the heat directly to it.
When the style is dry, finish it with a strong-hold pomade or cream to keep it in place.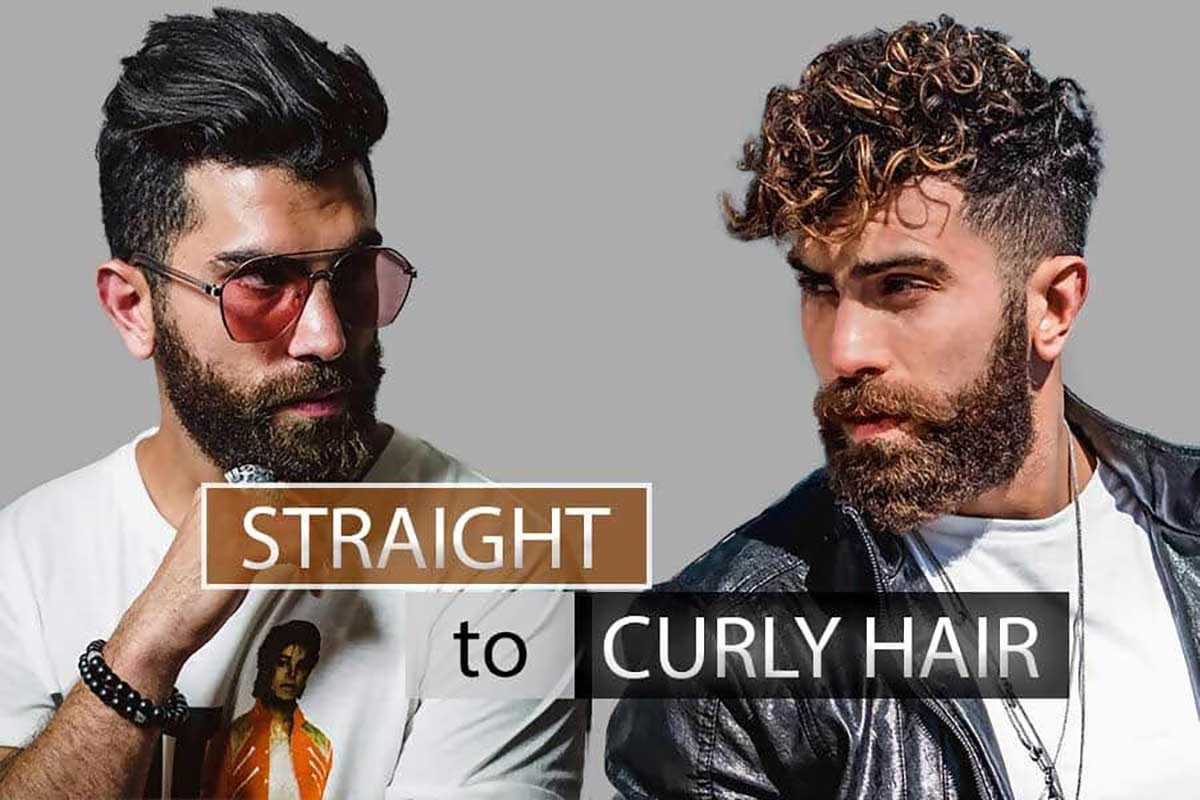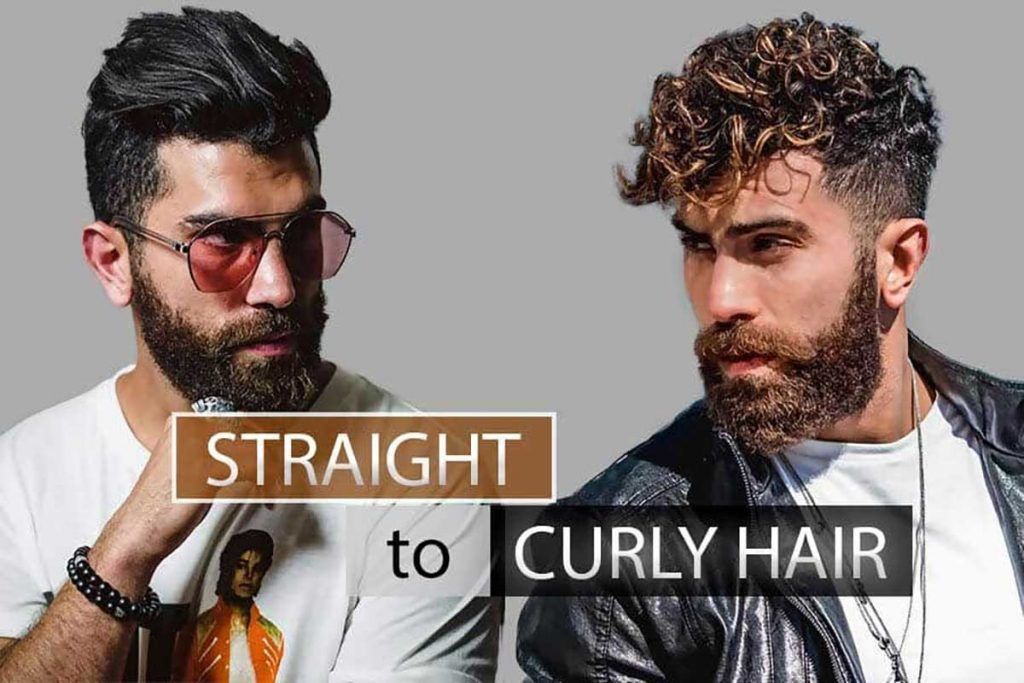 Source: @reza_jax via Instagram
Two Easy Ways How Two Get Curly Hair
Okay, enough with the curly theory! It's time to see how to get curly hair men from all around the globe love to flaunt with. Here are two easy tutorials that will help you to master perfect curly hairstyles for men.
Source: @reza_jax via Instagram
How To Make Straight Hair Curly
This tutorial will show you how to get wavy hair and create a curly undercut. Follow these steps:
Start by applying sea salt spray to your wet hair, making sure that you're going right from the roots to tips.
Bring all of your hair forward and go on to scrunching and lifting your mane.
Then, take off a nozzle from your dryer and start blow-drying your hair while scrunching it.
When your hair gets dryer, add some more sea salt spray and continue blow-drying it. Repeat it twice.
Once the style is ready, finish it with a coat of strong-hold texturizing spray to set it in place.

Source: @James Welsh via YouTube
How To Get Curly Hair Instantly
With this tutorial, you are going to learn how to curl short hair. Some basic products and less than one hour are enough to get one of the most popular curly hairstyles men with any texture would like to try.
Begin by preparing your hair: apply some heat protectant to your wet hair. Then, coat your hair with a thickening, sea salt texturizing spray.
Start blow-drying your hair, holding the diffuser dryer with one hand and scrunching your hair with the other.
To enhance and moisturize your curls, apply some argan oil to the style.
Create some individual curls by wrapping loose strands around your finger.
Give your curly mane a finishing touch: tousle up the crown.
It's pretty natural that you'd like to change something in your style, whether it's a length or texture. And since you have got to know the basics about creating curls, have seen our easy tutorials, and found out what products to consider, you can easily bring your hair experiment to life. Let curls into your life!

Source: @Jake Daniels via Youtube
The Variety Of Curl Types To Try On
There are many different types of men curls. They range from taut spiral curls to loose carefree waves. To achieve each type, you need to use a different approach. Here are the most common types.
Short Side-Parted Texture
Inspired by the 20s and 40s hair trends, a side part is a popular style that will arguably never go out of fashion. While it can be pulled off on basically any hair texture and length, guys with short curly locks will find it especially flattering. This simple yet sharp element will give the shape and definition of your unruly curls.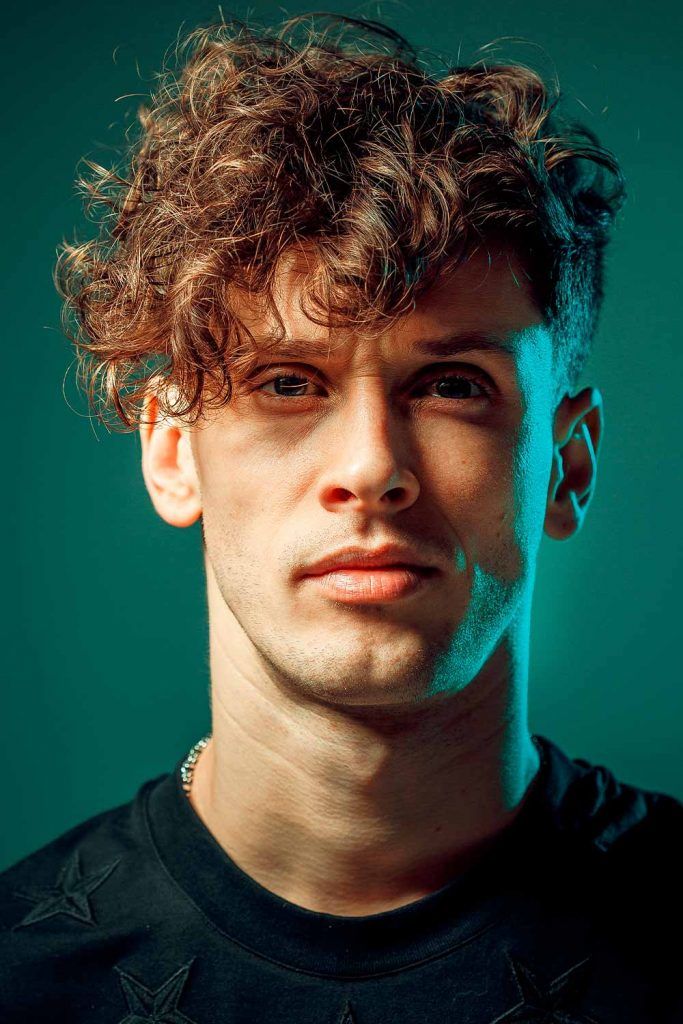 Brushed Up Curly Hair
If you do not want to retain your curl yet are willing to take advantage of it, this is your go-to hairstyle. As the hair is brushed up, the curls are relaxed. Yet, they still allow you to achieve an ample volume. Because you end up with a pretty dapper hair look, you are free to complement it with a rugged beard for an ultimately manly vibe.
Heavy Fringe
A fringe is one of the most popular curly hair styles for good reason. While it helps you to tame your tresses by removing the hair from the back, the final result comes out pronounced and eye-catching. On top of that, the styling is pretty effortless, as you just need to run your fingers with a hairstyling product through your strands for added texture.
Long Slick Back
Long curly hair may look shaggy and unkempt at times. So that does it does not happen to you, it is important to style it properly. Choose hairstyles that will give your tresses a polished and refined appearance, such as a slick back look, for instance. Thanks to your bold hair texture, you may not worry that it will look limp or flat.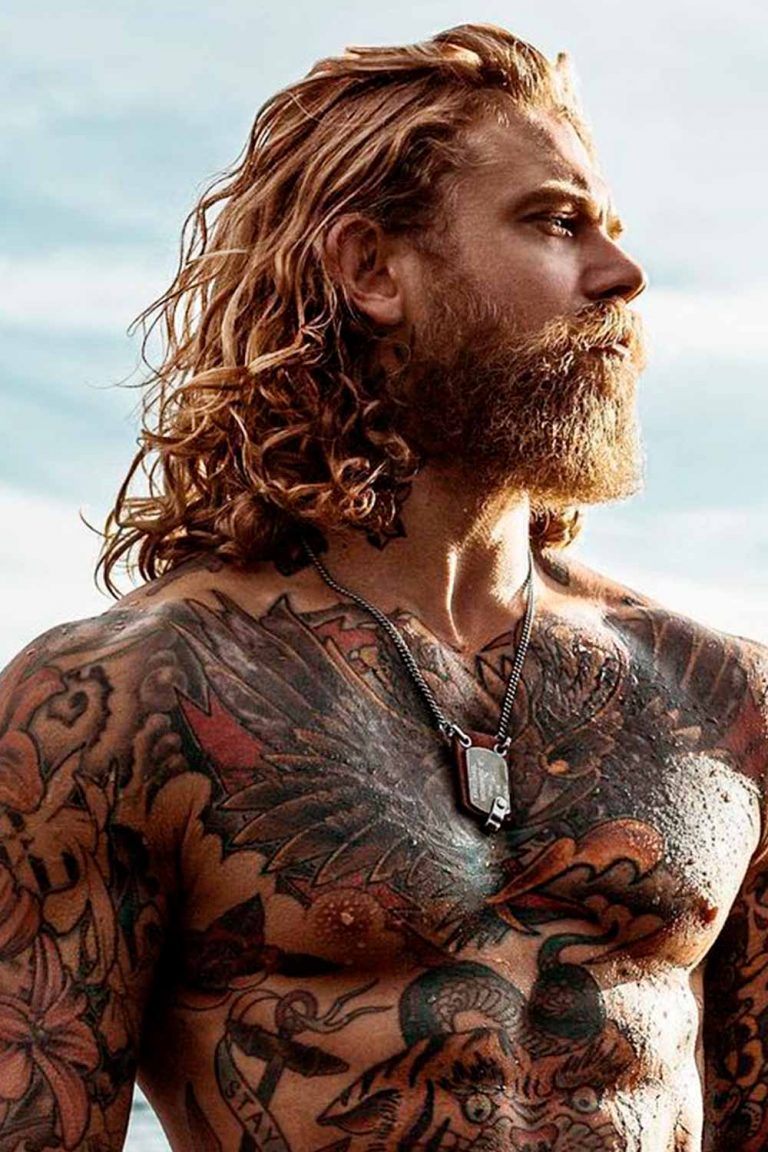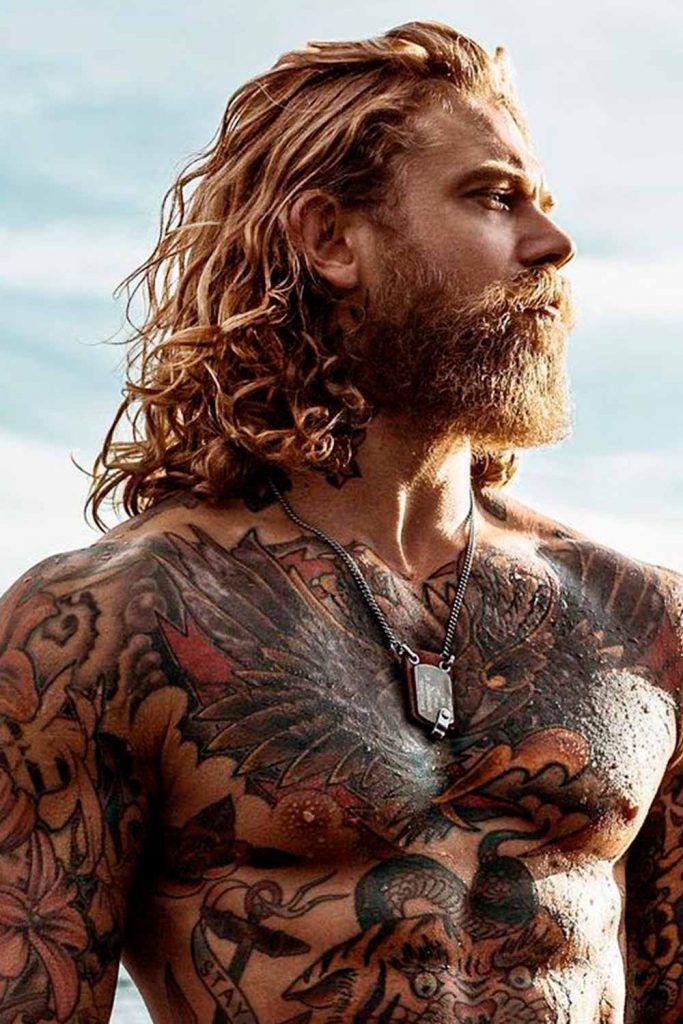 Source: @spizoiky via Instagram
Small Thin Curls
A small shiny curls gets to the whole new level of definition when you pull it off on curly locks. It effortlessly looks voluminous and luxuriant, becoming the focal point of the whole look. What is more, it allows you to achieve a groomed appearance while showing off your bone structure.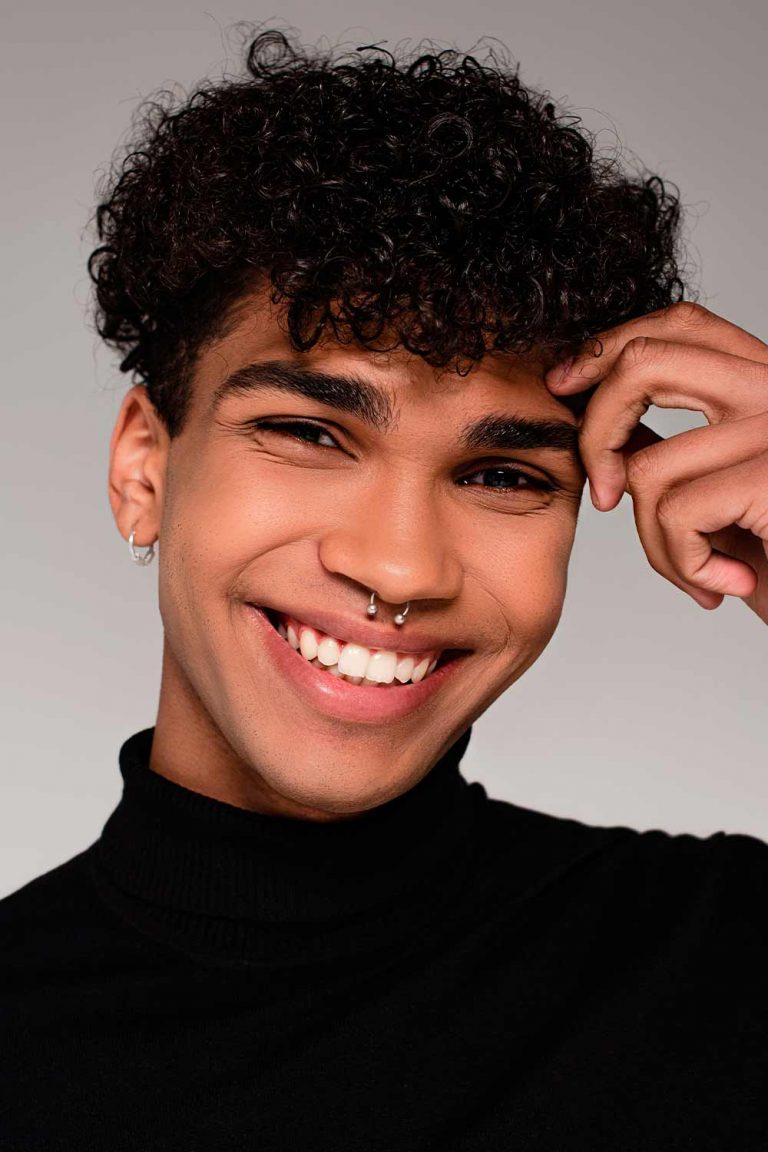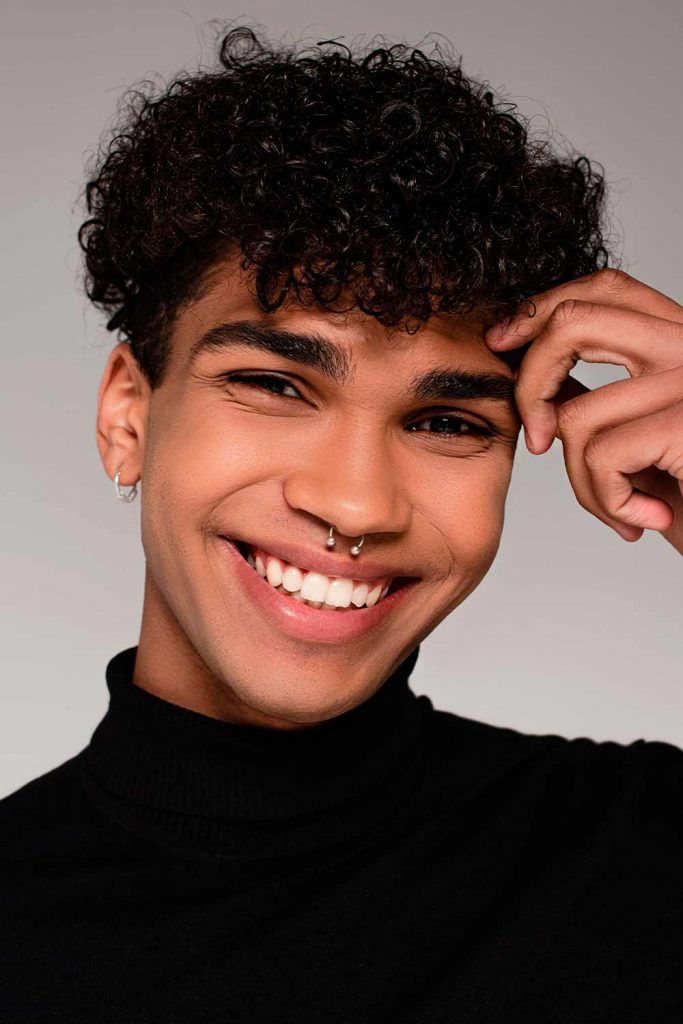 The Man Perm
If you want your curls to stay with you on an ongoing basis, then you should go for a perm. This process entails breaking your strands' natural bond with chemicals and then restructuring it. It is possible to get the type of a curl you want, from springy coils to relaxed waves. Although the procedure may sound intimidating, there is nothing to be afraid of. Yet, you will be able to enjoy the result for up to a year.
Surfer Waves
Those guys who prefer a more laid-back style will want to employ a texturizing paste. It will help you to create a hairstyle that looks like it was styled by the wind. Simply work a blob of the product into your wet locks and make small twists with your fingers. Let then your hair air dry to look natural.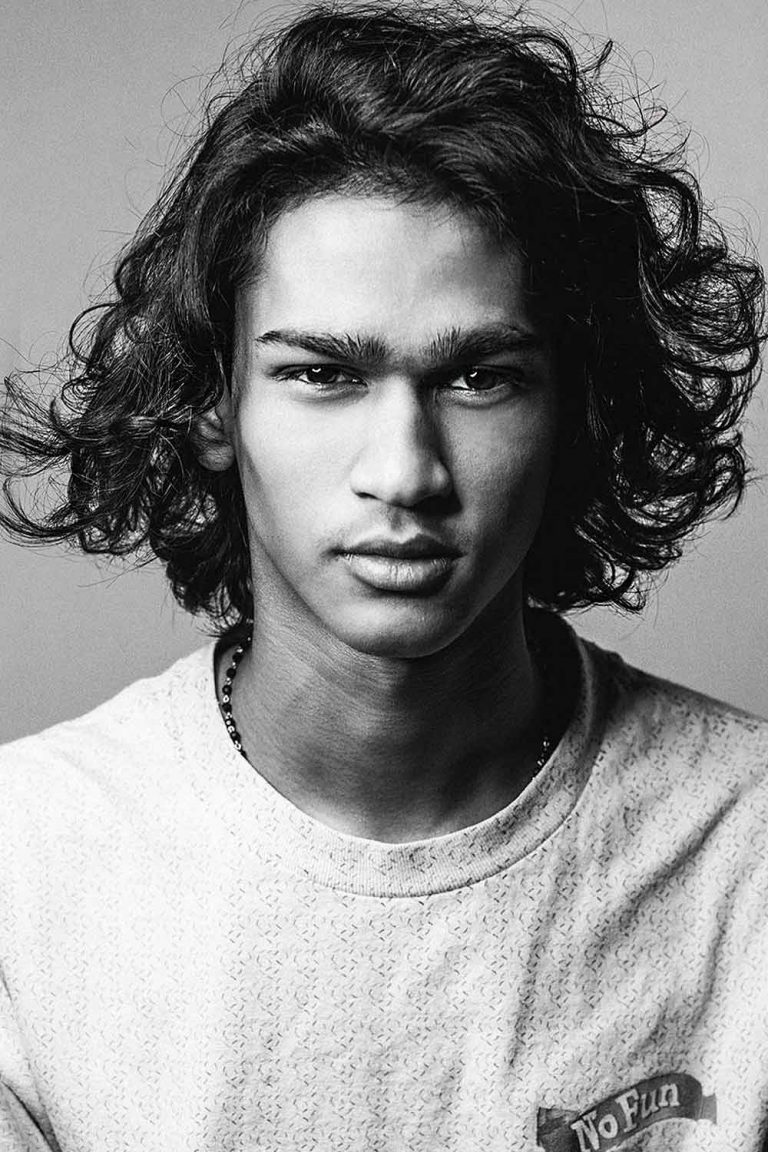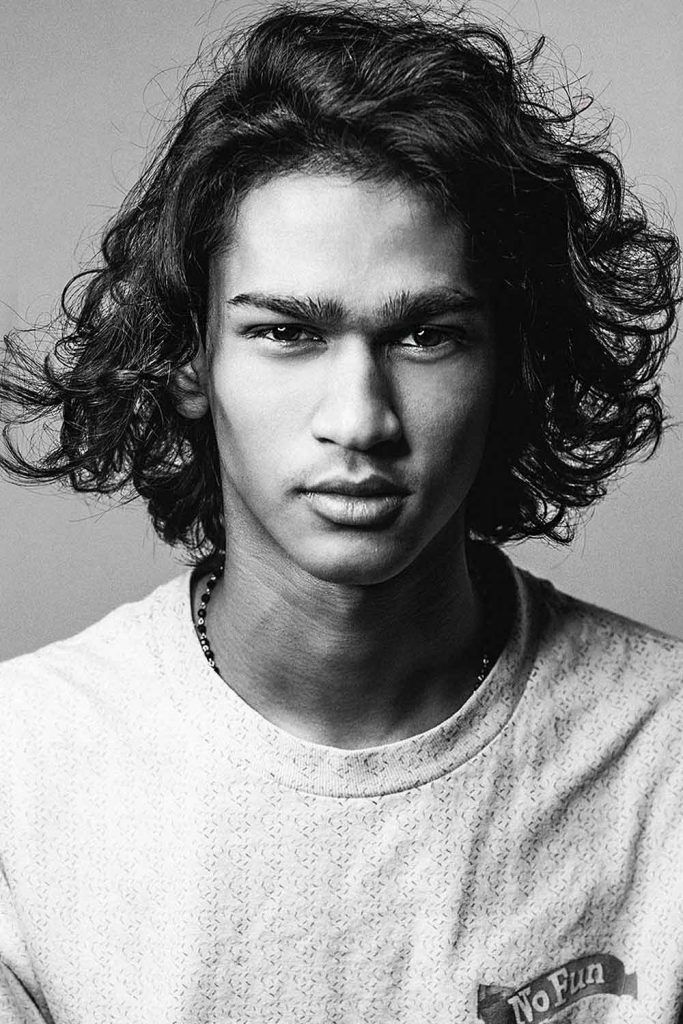 Source: @lanedorsey via Instagram
Controlled Curls
This method is for guys with short limp locks. It will allow you to make them more voluminous and textured. Using a straightener, curl random strands of your hair in different directions and apply a hair wax to fix the result.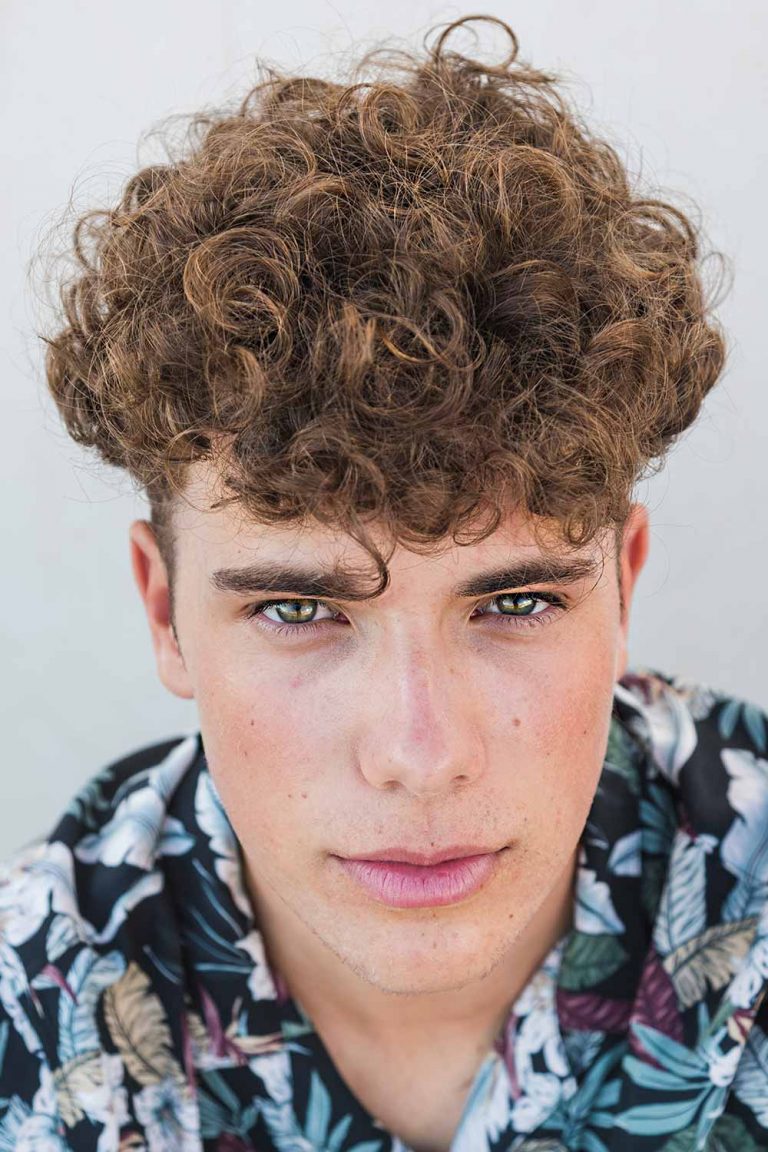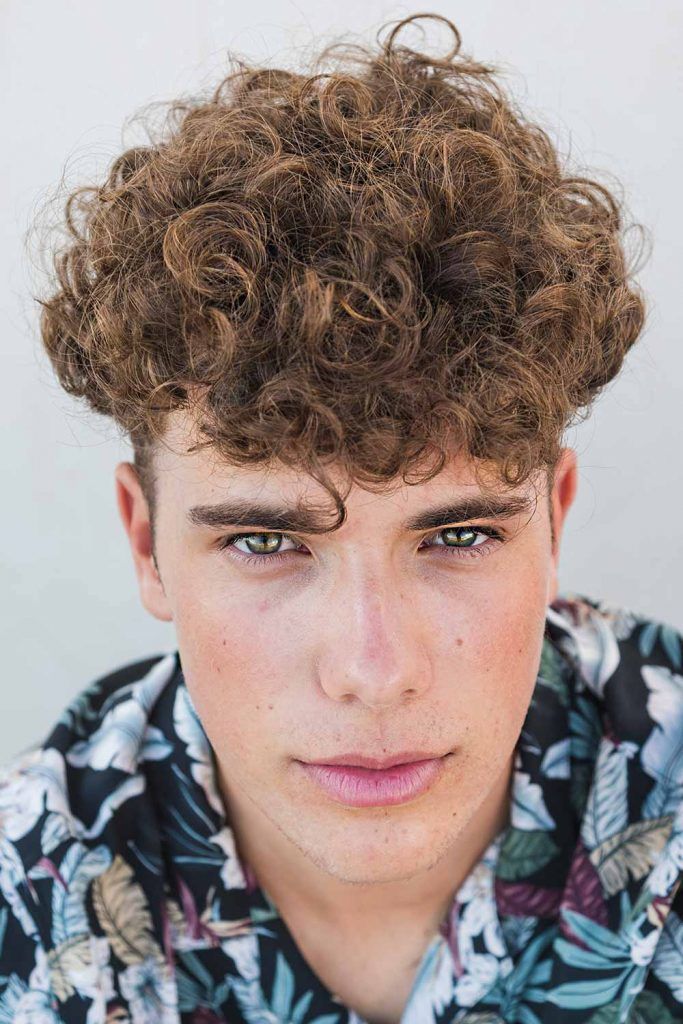 Crimped Curls
Crimped curls are obviously not a new fashion trend. They made a huge come back from the 1990s and are not going anywhere. This style is more flattering for men who have long locks. To achieve it, you need to blow dry your hair after washing, brush it through and divide it into three parts. Weave three plain braids with each part and tie them at the bottom using elastic bands. Let them dry overnight. After you have undone the plaits in the morning, you can secure them with hairspray.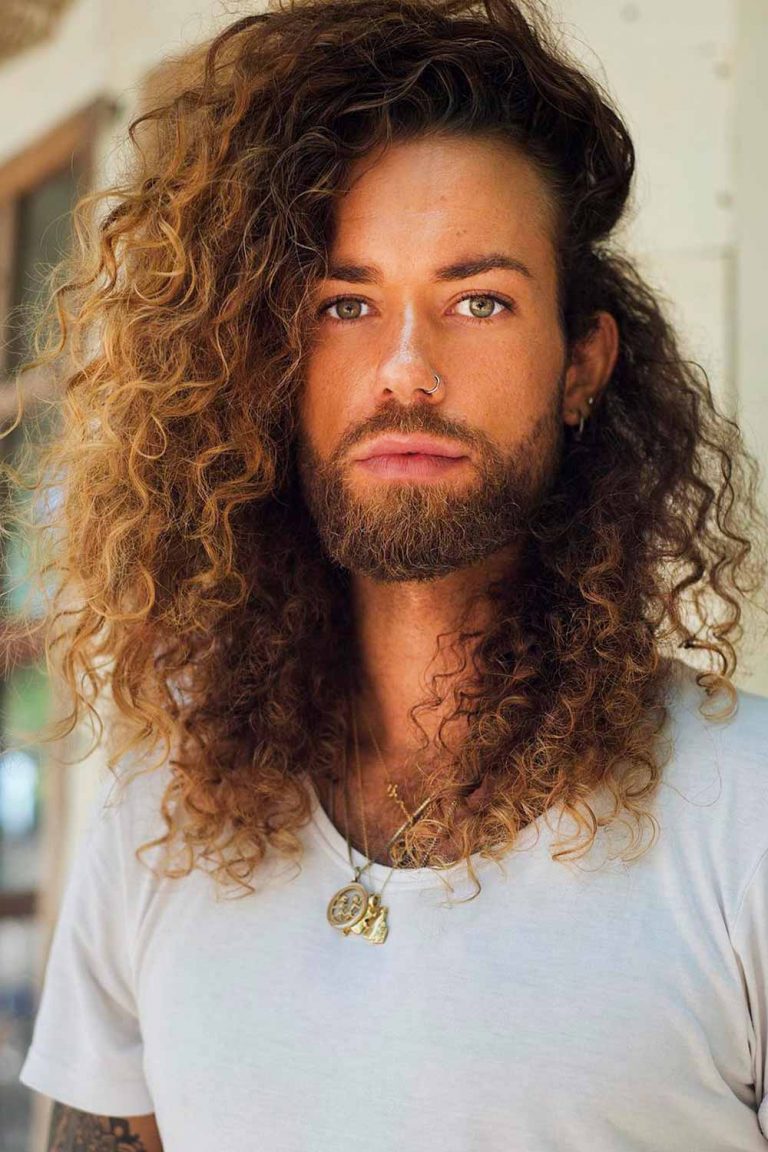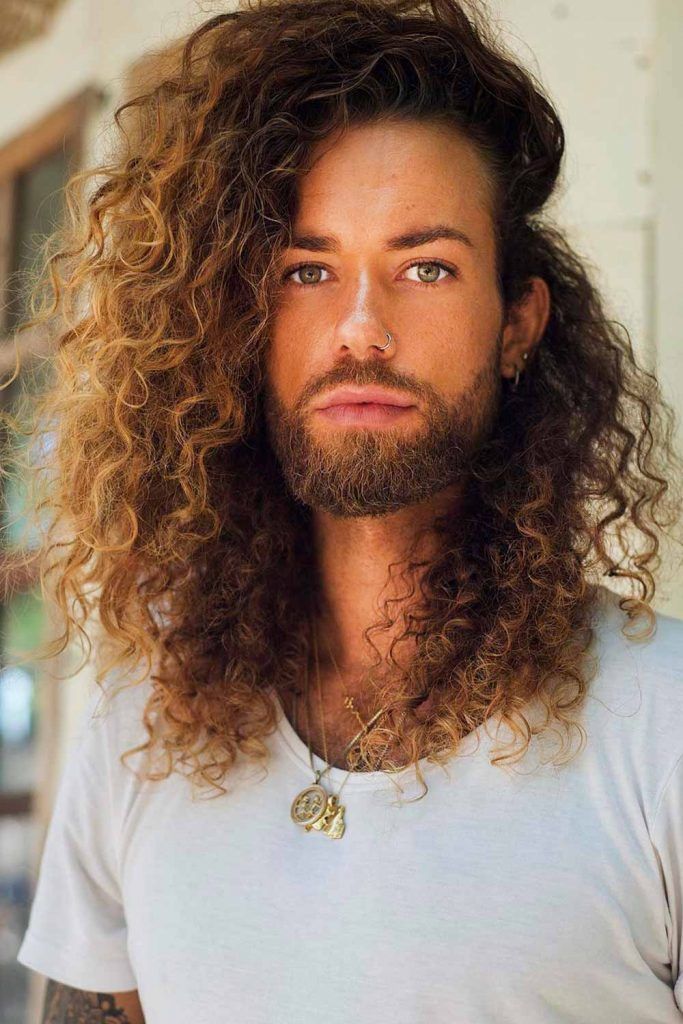 Source: @hank_ge via Instagram
Soft-Body Curls
If you are up to a relaxed, effortless curly hairstyle, then consider curls with a softly-defined body. It is a perfect way to upgrade your hairstyle without making much change. To get the look, towel dry the locks and generously spritz a sea salt spray over them. For longer hair, twist the strands into tiny rope braids and tie them into a bun. You need to leave the hair to dry overnight and undo it in the morning.
Best Products And Tools For Curly Styling
There are no men curly hair can't complement; this texture suits all guys. And now that you are familiar with the fundamentals of perfect curly looks, it's time to see the best products and tools that will help you to turn straight mens hair into a curly mane.
ArtNaturals Thermal Hair Protector Spray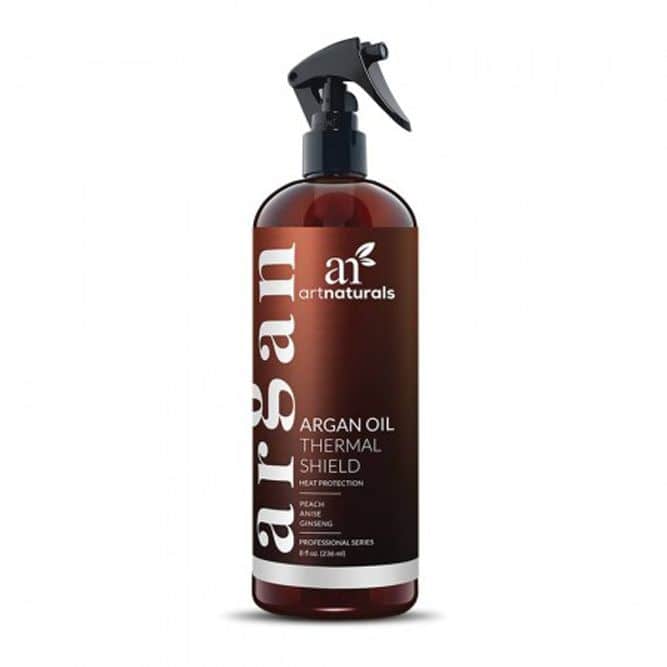 BUY on Amazon
How about a versatile thermal product that can protect your straight hair and give you short curly hair men find to be super attractive and comfy? This heat-protectant works for any hair type and can be used as a leave-in conditioner.
BYRD Texturizing Surf Spray With Sea Salt And Coconut Water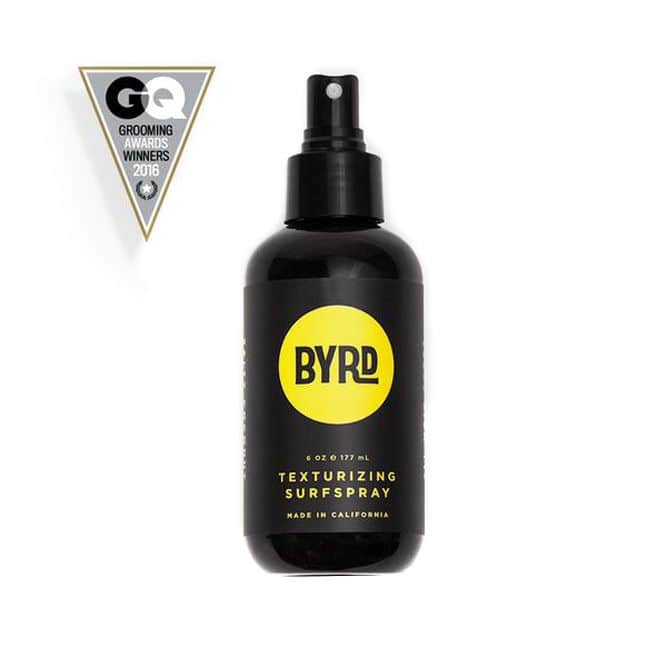 BUY on Amazon
Those who are about to rock popular surfer hair looks should keep this sea salt spray for hair in their minds. The product is worth your attention because it contains coconut water, and together with vitamin B5, it will give you a natural shine and beachy volume.
Baxter Of California Clay Pomade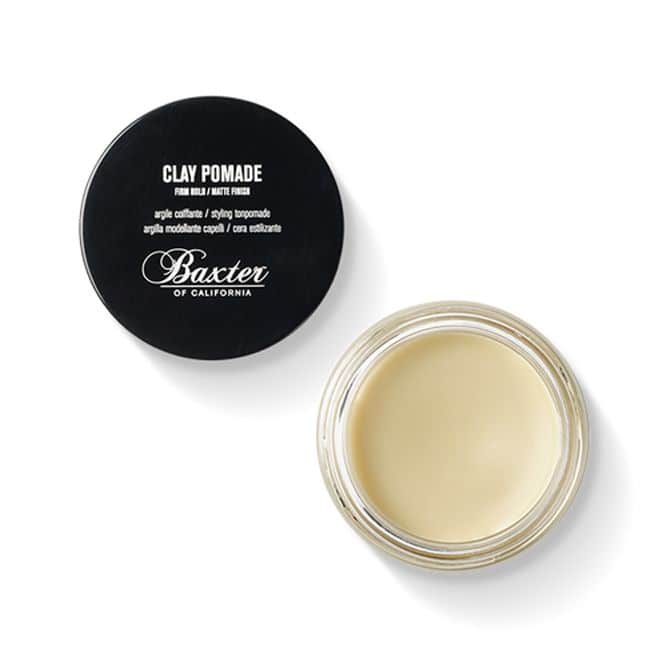 BUY on Amazon
For curly styling, hair pomade works as a defining and setting finish. This strong-hold product will allow you to define, separate, and form your curly hairstyle, giving a natural hold without shine.
American Crew Forming Cream
BUY on Amazon
If you don't like a matte finish left by hair wax, this forming cream will come in handy. It's a pliable, soft product that leaves a natural shine while hydrating and conditioning your hair. And it works for all textures!
BOLDIFY Hair Thickening Spray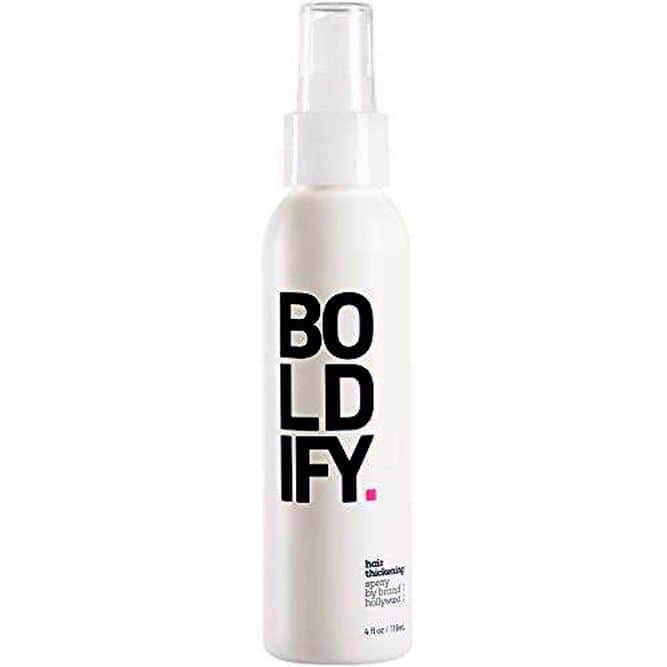 BUY on Amazon
Here comes one of the most effective hair products for men who want to curl their hair. It's a thickening spray that boosts volume in your hair, making your mane easier to style, and thus preparing for curls.
TRE Semme Salon Professional Diffuser Dryer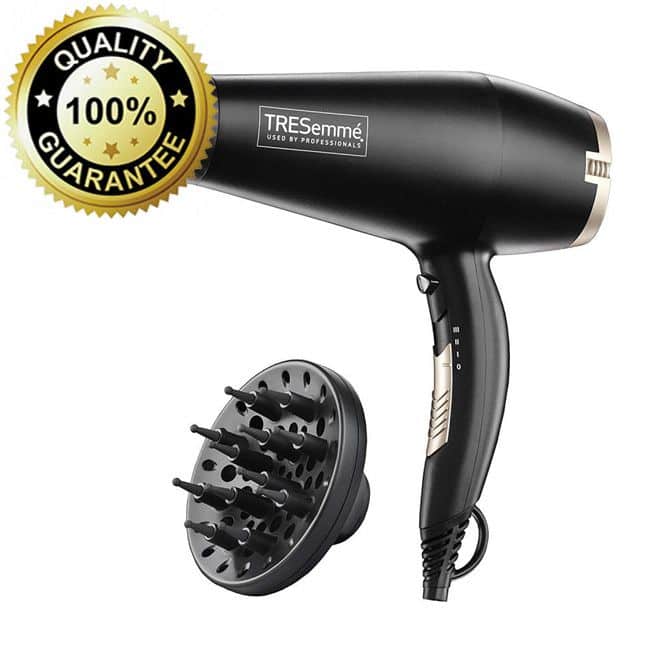 BUY on Amazon
There's no better way of how to style curly hair men with straight hair can go for than investing in the right styling arsenal. Apart from good styling products, you should have a nice blow dryer that is suitable for curly styling. And this professional dryer is a perfect example: its diffuser is designed specifically for creating full, voluminous, and natural curls.
FAQs
How can I make my hair permanently curly naturally?
When choosing the best way of how to make hair curly men try out different methods. While this is not the easiest task, it is not impossible. To make your hair curly naturally, you can blow dry it with a diffuser attachment, spritz a sea salt spray to your locks, dry them with a towel after showering or getting a specific haircut.
Can you make straight hair curly?
Trying to figure out how to make your hair curly men should first get a haircut that will make it easier to turn your locks into curls. Then, use a hair product, such as a sea salt spray, and style your hair with a diffuser. Also, you can resort to a perm procedure if you want to get a long lasting effect.
Do you brush curly hair?
To learn how to get wavy hair men need to keep in mind that if you do not want the hairs to break or the ends to split, you should brush your curls only when they are wet. This will also help to prevent fly away hairs and frizziness, which your brittle and dry locks are prone to.
REFERENCES:
How to Get Curly Hair (Men) Source