The Weeknd hair has often stirred the pot. First, when Abel Tesfaye, which is the Weeknd's real name, sported his louche dreadlocks and then when he chopped them all off. So, what forced the artist to resort to such desperate measures? What happened to his hair after the chop off? If you want to get these questions answered, we have everything explained here.
New Cool The Weeknd Hairstyle
View this post on Instagram
Not so long ago, the Weeknd introduced his brand-new hairstyle to the world. Although it is much less eccentric than all his previous hairstyles, the singer still manages to look cool and trendy. His kinks also have quite relaxed and effortless feel, yet their fashion is more dapper and neat.
The Weeknd New Haircut – Mini Afro
View this post on Instagram
You were wondering, "Why did the weeknd cut his hair?' The answer is simple. He got fed up with it. His locks were difficult to maintain and to wear. They were heavy, bulky and they didn't allow him to don caps. Now, the singer says that he often remains unnoticed in public places, which seems to make him really pleased. The Weeknd new hair cut, a short Afro, is minimalist, light and easy to manage. On top of that, it perfectly fits any cap.
Once the Weeknd said goodbye to his inexplicable dreadlocks, the whole new world of the coolest men's hairstyles opened before him. So, let's take a peek at the options he's already flaunted.
The Weeknd Dreadlocks
Ovidiu Hrubaru/Shutterstock
Here come his unruly dreads. They were so prominent that made the artist recognizable for them alone, and not without good reason, we say. The Weeknd dreadlocks reminded of a palm tree, which is quite unusual for a hairstyle, don't you think?
High Top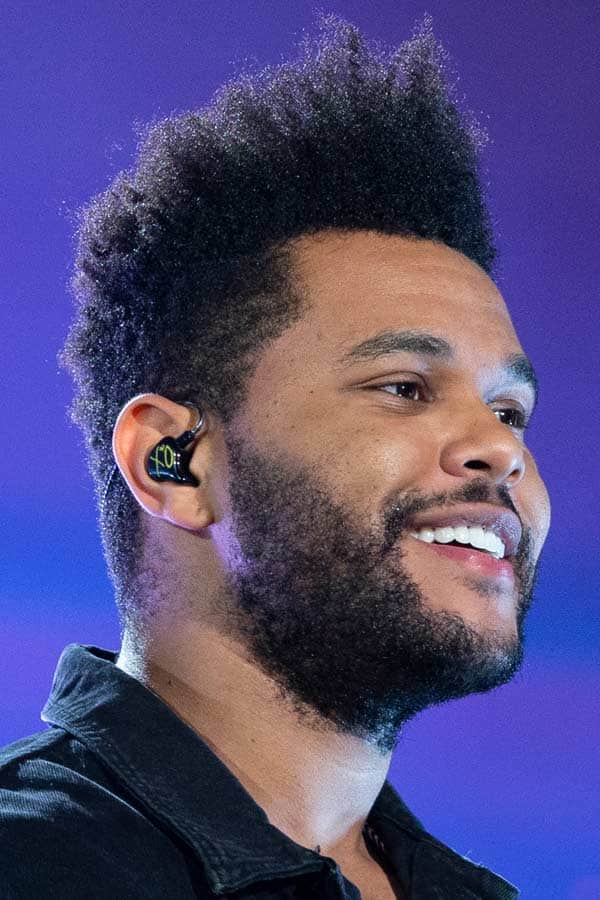 lev radin/Shutterstock
The high top fade is a great way to tame your kinky hair, and the Weeknd haircut successfully proves it. The hairstyle comes out dapper and trendy although it doesn't require much maintenance or styling.
Afro Hair
View this post on Instagram
Of course, the Weekend hair has tried on one of the classic black men haircuts. An ample canopy of hair on the top shows off the texture while trimmed sides provide a neat appearance of the whole look.
Brown Dreads
View this post on Instagram
When it comes to dreadlocks men can become very if not too much creative. Here's the Weeknd haircut 2015 that clearly demonstrates what happens when you give way to your creativity. His "palm tree" shaped dreads were dyed into brown color, which combined with his naturally black roots formed an ombre effect.
Box Fade
View this post on Instagram
Clearly, the Weeknd short hair looks much more attractive than his infamous dreads. With the box fade cut, the rectangular outline adds definition to the silhouette while the length of the top allows showcasing the sharp hair texture.
Dramatic Bang
View this post on Instagram
Though, sometimes, the longer Weeknd hair also may look saucy. Take, for instance, his impressive bangs that thanks to the coily hair texture hold the shape perfectly, thus giving an impression of spiked up hair.
Medium Afro
View this post on Instagram
Medium black natural hairstyles are a transition face between the classic Afro hairstyle and dreads. So, if you're considering growing out dreadlocks but still hesitate, this is your chance to try them on.
The Weeknd Beard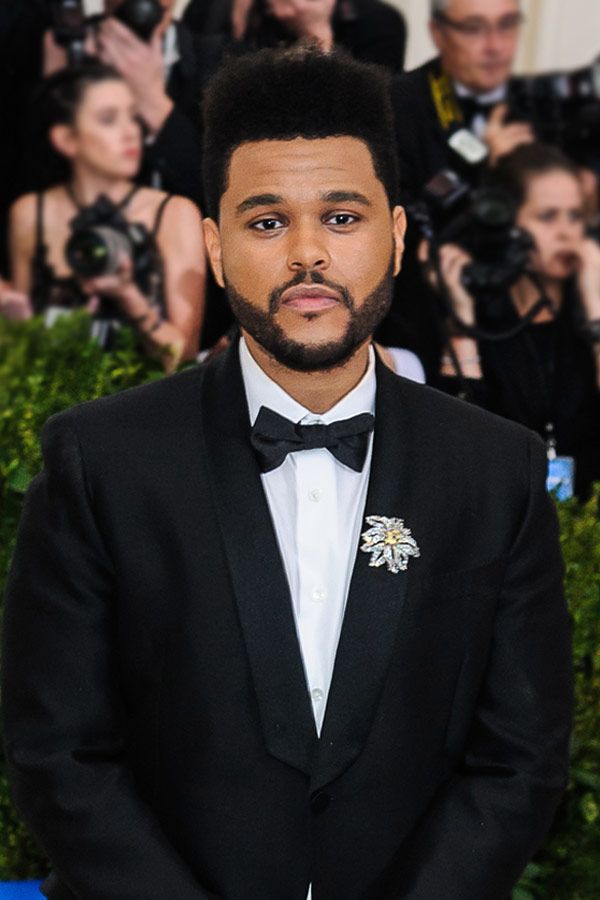 Sky Cinema/Shutterstock
We can't really remember if we've ever seen Abel without at least a smattering of facial hair. It seems like the Weeknd's beard has always been his signature look, not the dreadlocks.
All in all, there was no mystery behind the Weeknd hair cut. He simply got tired of maintaining his palm tree dreads and opted for more low maintenance hairstyles. As you can see, some of them are really worth trying out yourself.