Originated in the hip-hop Golden Era, the high top fade haircut, aka the hi-top fade, does not lose its leading positions among the most requested black men hairstyles of nowadays. Its appearance was highly symbolic as it signified the milestone of hip-hop entering the pop culture. The American hip-hop duo Kid 'n Play was the one and only to be blamed for the "unfading" popularity of these haircuts for men during the 1980s. After the short recession, it reemerged with a bang in the late 2000s. Coming a long way, this look has generated a cluster of omnifarious variations that are notably prevalent in the African-American community today.
What Is The High Top Fade Haircut?
Source: @f4fade via Instagram
For those of you who wonder how to fade hair, there is no definite answer. We have come up with so many high top fade styles that you'll really need to take your time before choosing yours. In brief, to achieve this hair look, your barber or hairstylist will cut the hair on the sides and back of the head short and leave the top hair quite long. Such smashing contrast is the calling card of the high top fade. What else makes it so widespread is the fact that it works for any hair structure.
How To Get A High Top Haircut?
The haircut itself is performed with the clippers with a smaller size guard on the sides and back and bigger one on the top. However, to achieve the best results with your high top fade haircut, here is the first thing to remember. As soon as you've decided on the high top fade style you want to rock, choose the barber who is capable of doing it. A real professional would be familiar with the different types of fade. Find a true master.
Who Invented The High Top Fade?
It all began in 1980 when Grace Jones, who is known for her singing, modeling and acting career, appeared on the cover of her album with a flat/hi top hairstyle. Several years later, Schoolly D and Doug E. Fresh, who are popular American rappers, introduced to the world of hip hop what is now known as a hi-top fade. Yet, their hairstyles were not as defined and precise as a modern high top fade. At the beginning of 1987, the world of hip-hop saw the video released by Salt-N-Pepa, where the dancers had the contemporary version of the style.
Is A High Top Fade Professional?
You may be wondering whether or not you can sport a high top fade to the office. As long as you do not have strict dress code rules at work, our answer is yes. This hairstyle looks very neat and clean, allowing you to keep your unruly locks in place. Thus, a high top fade is a completely suitable hairstyle for the professional environment.
Best High Top Fade Haircut Styles
So, let's get down to business. We collected some of the coolest high top fade hairstyles and we sincerely hope our manual will give you tons of inspiration for your hair look choice.
Line Up High Top Fade
Source: @nickthebarber via Instagram
This haircut is the perfect example of an Afro fade due to its extended thick kinky top. Pairing it with the undercut skin fade makes the line up high top fade one of the most geometrically defined hairstyles for black men. An ideal addition to it would be a perfectly trimmed beard that would accentuate the sharpness of your cheekbones.
Medium Textured Hair
Source: @fernthebarber via Instagram
Not that black short haircuts lack texture, but more is better, isn't it? Just apply some water-based pomade to the top of your head and you'll get yourself a stunning instance of the best men's haircuts 2020. Note how appealingly the surgical parting enhances the brilliance of this hair look.
Sleek Straight Pomp
Source: @fernthebarber via Instagram
This is the kind of high top fade white guy would definitely be able to pull off. It includes a high top pomp that is slicked back, and the fade undercut with the perfectly defined outline around the face.
Textured Curly Top
Seeking for some really fresh haircuts? Consider stepping it up a notch with the really textured curly top. The haircut fade goes really high this time. If your natural hair doesn't give you the desired effect, just ask your stylist to help you with the curls. As a popping accent, you can add a carved side parting and several lines on the occipital bone.
Mohawk Style
Apparently, the Mohawk fade splendidly elaborates the haircuts for black men. The dreadlocks sit dense, creating the exceptionally gorgeous high top fade with a twist. Again, the strong outline around the face makes the most of this hair look.
Arabic High Top Fade Style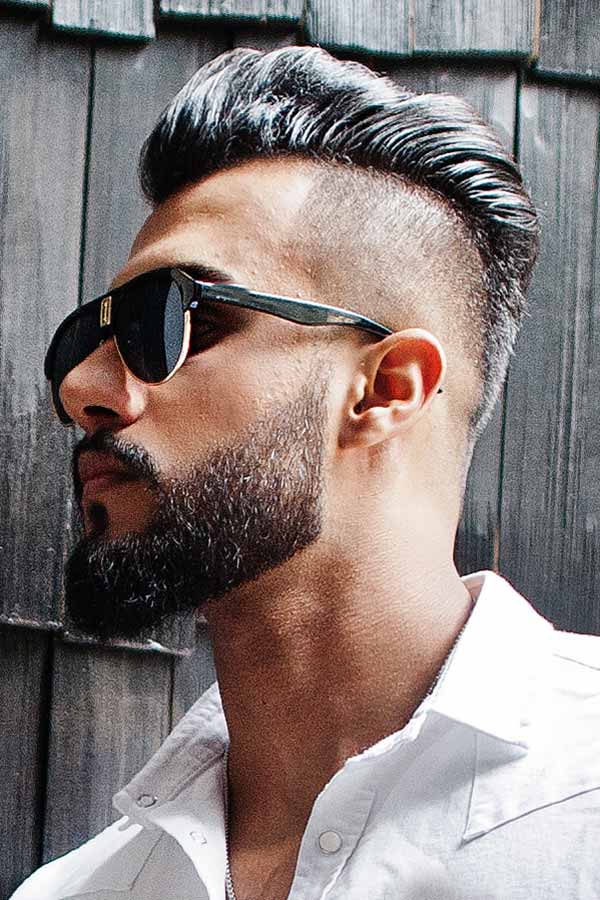 Not only do African American men take advantage of their curly locks to create the breathtaking hairstyle but Arabic guys do so, as well. The high top fade with a beard that looks slightly disconnected from the hair, flatters them outstandingly well.
High Top Fade Art Work
Source: @nickthebarber via Instagram
This kind of high top fade curly hair would utterly compliment. Don't restrict the creative impulse of your barber; let him or her express themselves. The conventional curly fade can be transformed into a real piece of art with the patterns carved on the sides and back of the head. Anything from a lightning to a star will work just fine.
Blue High Top
Source: @ninothenice via Instagram
Can you think of another color that looks so freaking good with the flat top fade? The contrast it creates with the black roots is just out of this world. The high top fade with dye is a must if you want to stand out in a crowd.
Frizzy High Top Fade
Source: @hailwormatron via Instagram
To give your curly high top fade some boost, go for a very high skin undercut. This approach will put emphasis on your hi top hairstyle. A good idea would be to enhance the look with a trimmed beard.
Luxurious Flat Top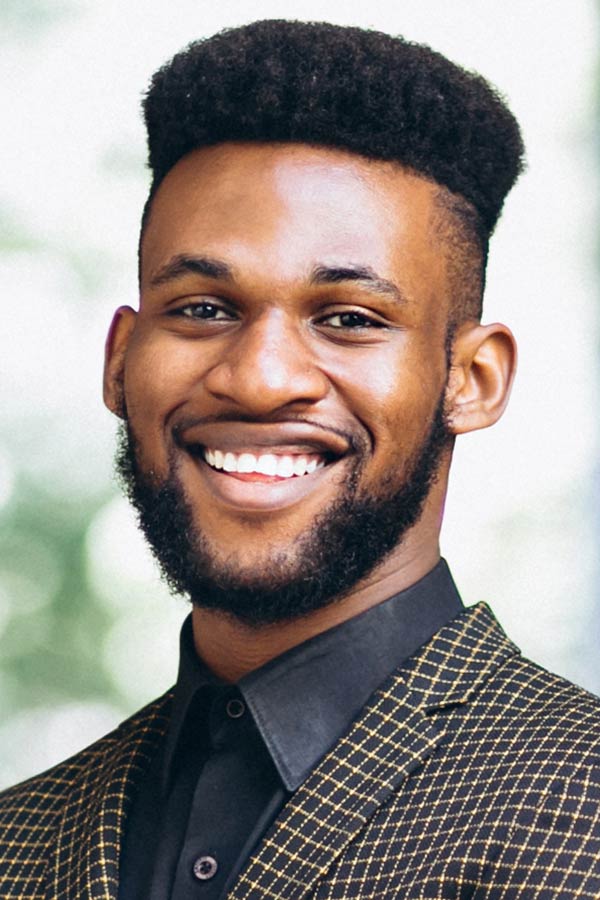 Not every black guy would dare to try this savage look on. Among all the Afro hairstyles, it suggests the least number of haircut designs. Just a high fade undercut with a buzz-cut outline on the forehead would be more than enough. The whole attention is focused on the particularly high top. It requires very high precision to create the perfectly solid shape. And also, you'll need to decide how often you're willing to visit a barbershop as this luxurious flat top is not so easily maintained at home.
High Top With Sponge Twists
Source: @nickthebarber via Instagram
It's hard to think of a better way to enhance your twists than to go for a high fade haircut on the sides and back. Twisted hair looks eye-catching and intricate, so a fade allows you to focus attention on the top of your head. Still, if you want to add a hair design to your sides, you're welcome to do so.
Rounded Top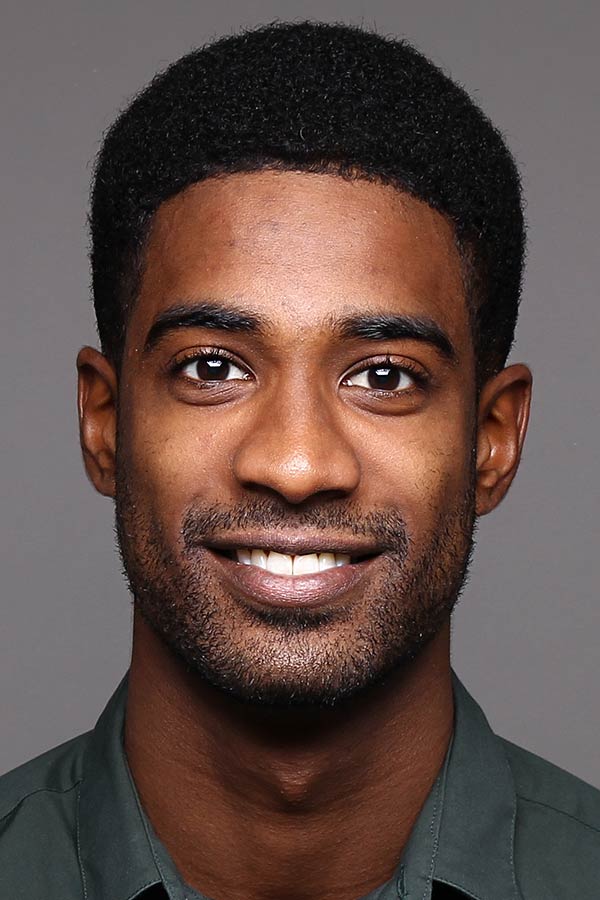 This hairstyle comes out dapper and neat. The top already has a soft yet defined silhouette because of the round shape in which it's cut. On top of that, the high fade on the back and sides adds a clean appearance to the hairstyle while the line-up brings sharpness and edge to it.
Slanted High Top Haircut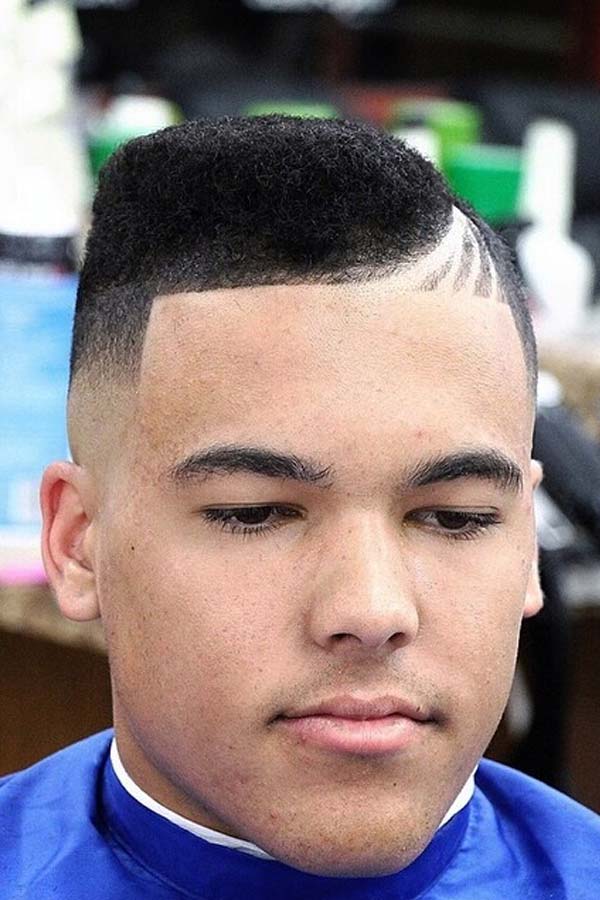 Source: @nickthebarber via Instagram
Nobody says that your high top fade haircut should necessarily be symmetrical. You can create a more interesting appearance by cutting the hair on top of the head at an angle. This approach makes your hairstyle look unique and attractive, which is obviously what we aim at. Add an elaborate hair design to it and your hair will instantly make you stand out from the crowd.
High Top Fade With Hard Part
Source: @chadius_maximus via Instagram
This high top fade haircut is all about clean lines and sharp outline. Also, it doesn't feature a complex hair design, which makes this hairstyle low key and suitable for many situations. Just add a classic narrow hard part with a line up around the temples and forehead and you can knock doors on all occasions.
Flat Top Fade With Hair Tattoo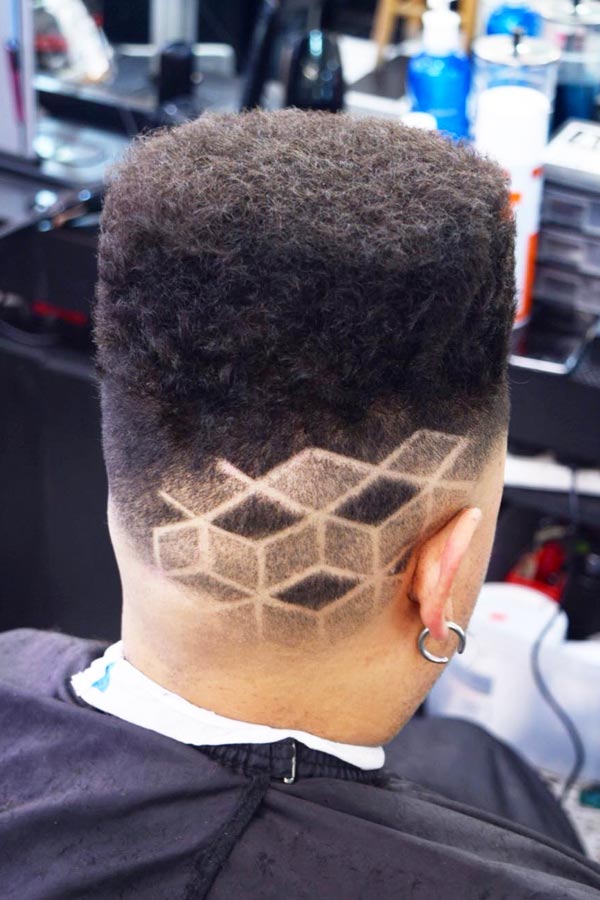 Source: @f4fade via Instagram
For those who prefer more sophisticated hairstyles, the flat top fade with hair tattoo will become a real godsend. The top has a very defined shape, and the dimensional hair tattoo on the back perfectly echoes it. However, be ready that this isn't a low maintenance hairstyle, so you will need to book several appointments with your barber in advance.
High Top With Shaved Stripe
Source: @ninothenice via Instagram
Shaved in stripes are a perfect enhancement to a high top fade haircut. Their versatility offers many different styles and directions. For instance, to create the impression of an undercut hairstyle, you can get a carved line that goes all along your head parallel to the bottom of the hair on top.
Blonde High Top Fade
In case you're not really into shaved lines and intricate hair designs that require frequent upkeep but still want your high top fade to look bold, there's a great option for you too. You can simply bleach the front section of your top to create a high contrast look and you're ready to rock!
High Top Dreads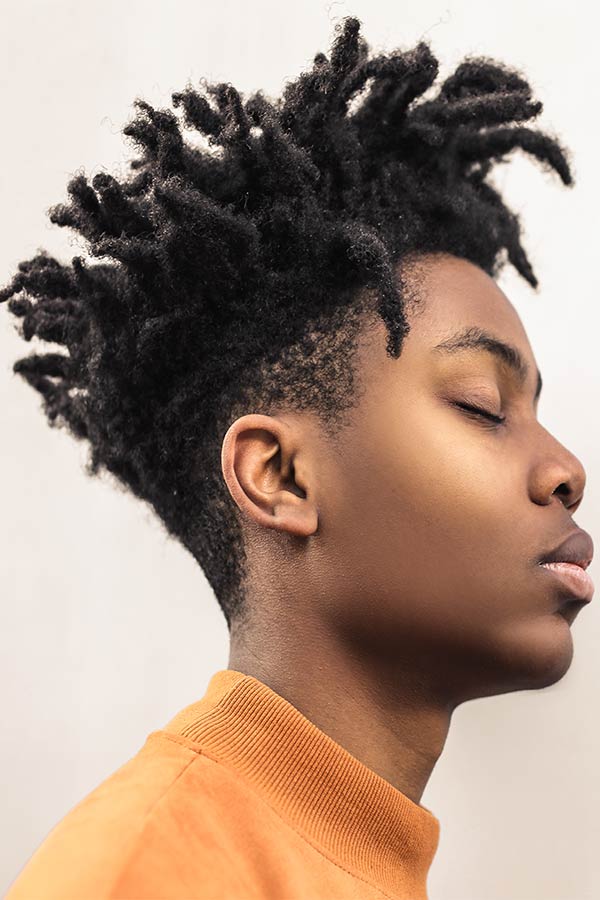 Those guys who decide to commit to dreadlocks can actually take advantage of them while they still grow. Short dreads work perfectly for a high top fade, as they instantly draw the whole attention and add a stylish flair to the look. Though, if you're in a mood for more, a line up and a subtle shaved line won't hurt.
Braided High Top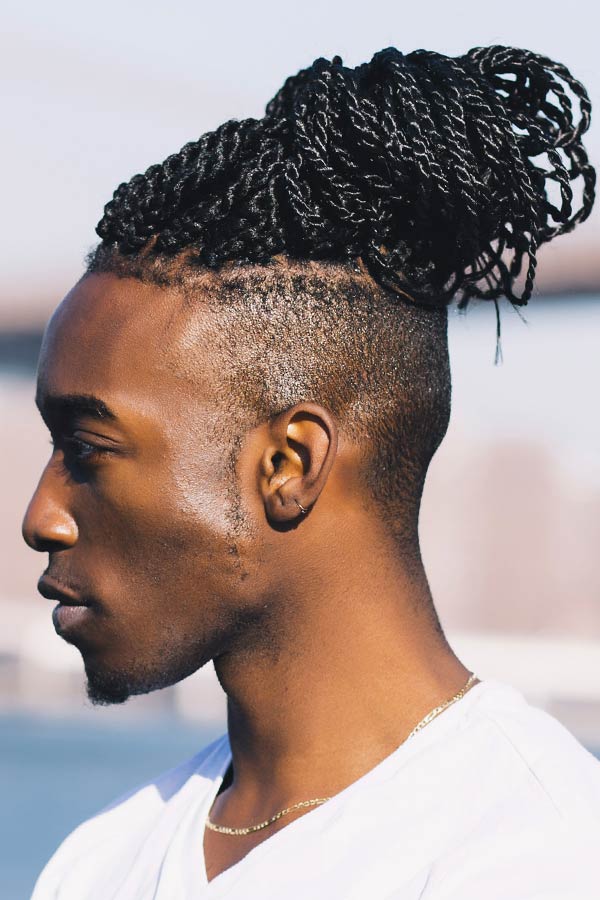 Long-haired men can also pull off a high top fade style. With such clean and clear sides and back that a fade provides, you can experiment with the style of your top as much as you like. A braided high top complemented with a fade looks unusual and nontrivial. Besides, due to a wide range of braids options, this hairstyle becomes hugely versatile.
Box Braids High Top Fade
Here's one specific type of braids that you should take a closer look at. Box braids have become incredibly popular lately for good reason. They come out intricate and dapper and allow for a multitude of different looks. Besides, should you decide to get rid of them, they can easily be transformed into a high top.
All in all, these are only the basics of the high top fade haircut. Don't limit your imagination and combine different styles together. Whether you choose a low, high, steep or slope fade, it will certainly be a stunner.