When it comes to Black braids men often draw inspiration from celebrities. That is why it comes as no surprise that Asap Rocky braids are one of the most popular braids for men. There are plenty of styles available, so you may not worry that you are going to be limited in choice. Below, we have put together the most attention grabbing Asap Rocky braid styles that the rapper flaunted over the course of his career. So make sure to explore it carefully and select a look that resonates with you most.
Asap Rocky Box Braids
Despite having such an impactful appearance, the box braids Asap Rocky sports are pretty easy to get. You just need to divide your hair into square sections so that there are two equal squares in the front. Then braid them all and make sure to create two Asap braids that frame your face.
View this post on Instagram
Pop Smoke Braids
It seems that the Asap Rocky style is often inspirited by Pop Smoke braids and no wonder. The signature hairstyle of the late rapper cannot be confused with any other. The hair is braided so that it forms horizontal cornrows, which come out unique and unusual on kinky Asap hair.
View this post on Instagram
Thick Single Braid Style
Single braids can be the focal point of the whole look and thick Asap Rocky braids are vivid proof of this fact. In addition to being bold and edgy, this hairstyle is quite easy to get. You will not have to spend the whole day in the barber's chair, as there are only a couple of braids to do.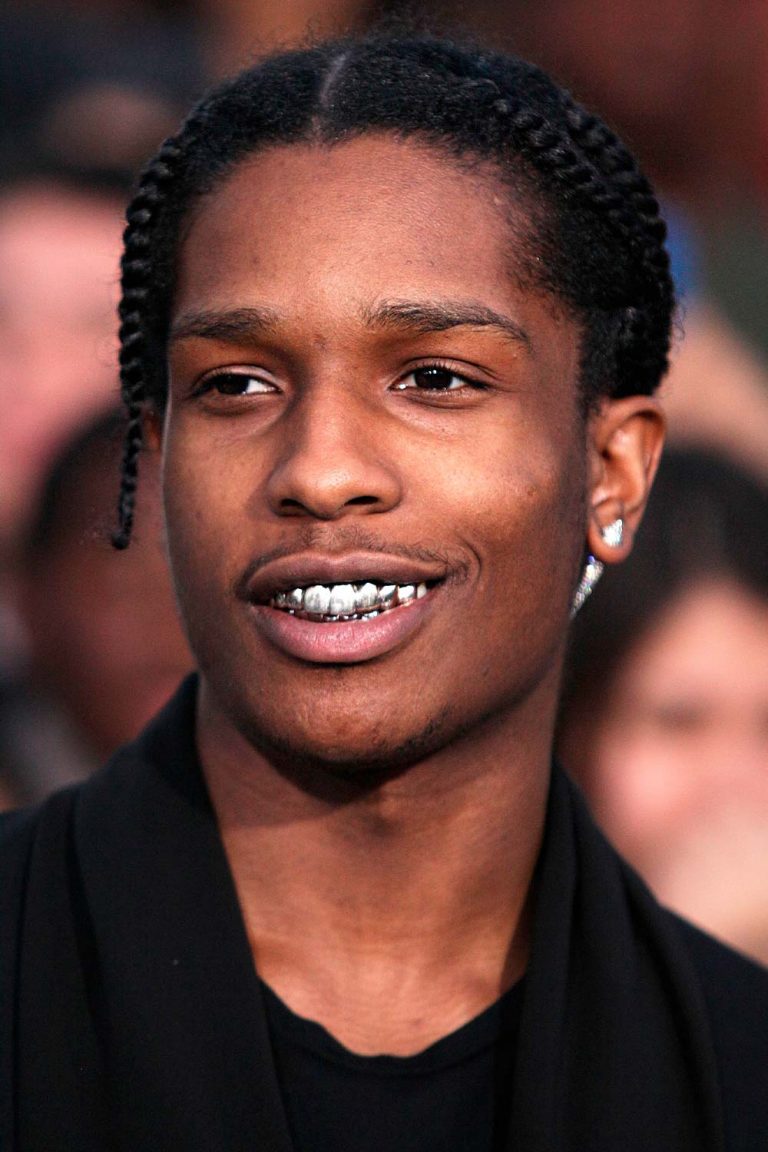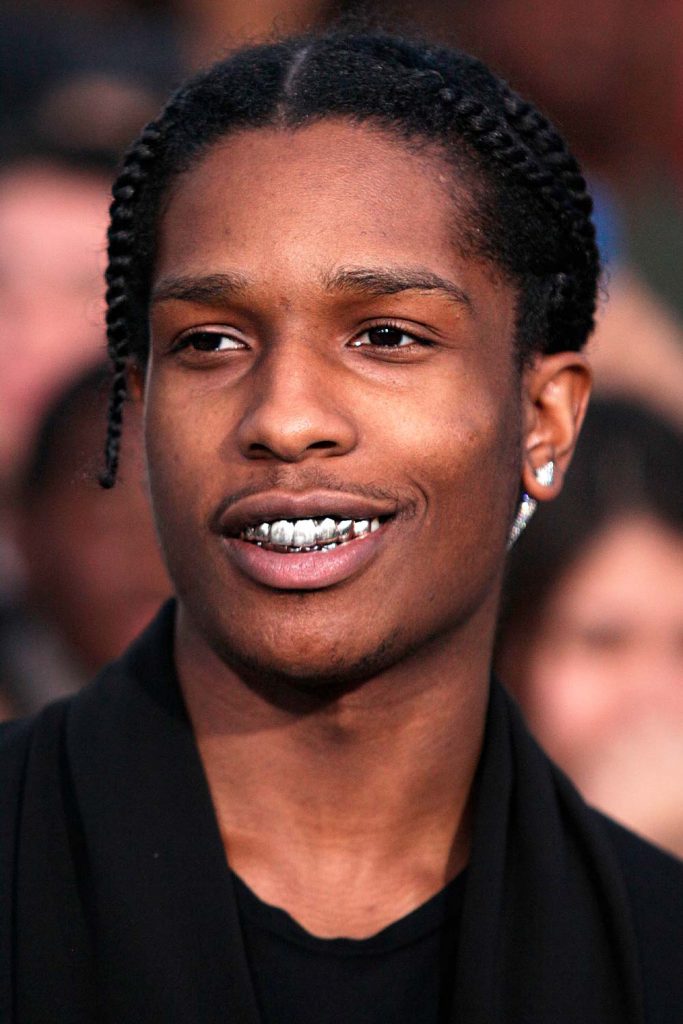 DFree/Shutterstock
Cornrow Design
You can hardly surprise rappers with cornrows but not when it is Asap Rocky cornrows. The pattern of the Asap style cornrows dreads creates an intricate design on his scalp. You will need to enlist the help of a really skillful braider to achieve such an elaborate rappers braids style. Yet, it is absolutely worth the effort.
View this post on Instagram
Asap Rocky Braids With Beads
Every Asap Rocky hair style is iconic and these braids with beads are no exception. The rapper opts for irregular box braids, tied together in the back. Yet, he is called the rapper with two braids for good reason. Asap often wears his hair so there is a braid on each side of his face. And whenever he needs to accentuate them, he adds beads to his hairstyle.
View this post on Instagram
Braids In A Ponytail
While Asap Rocky hair seems to always look camera ready, the rapper takes it to another level by tying the braids into a pony. The Asap Rocky ponytail is elegance at its finest since it suits perfectly formal ambiance and matches his classy outfit. The trademark Asap.Rocky braids are still there though.
View this post on Instagram
Wavy Corn Rows
To pull off Asap style cornrows dreads, you need to make them stand out. To do this, consider a wavy cornrow braids pattern rather than a regular straight one. Even though it requires more effort to get, it will fully pay you off with tons of compliments and admiring gazes you are going to collect.
View this post on Instagram
Short & Thick
To upgrade a short Rocky haircut, the artist goes for thick braids. Thanks to their prominent appearance, there is no need for extra emphasis. Another benefit of short and thick Asap dreads is that they are low maintenance. That is why they are a perfect option for anyone who is seeking a simple yet cool hairstyle.
View this post on Instagram
Thin & Long Asap Rocky Braids
If you are looking for a high contrast long protective hairstyle Asap Rocky braids are your surefire choice. His thin long braids can hardly be considered effortless, as the thinner and the longer the braid is, the more braiding time the style needs. Yet, you are guaranteed the title of the trendiest guy in the neighborhood with it.
View this post on Instagram
Messy Asap Rocky Braids
Rappers with braids usually strive to look neat and tidy. Though, the Asap Rocky haircut is a whole other story. He chooses to wear his braids messy and tousled. This gives his appearance a carefree and breezy vibe. Though, it does not mean that you should look scruffy, only slightly unkempt.
View this post on Instagram
As you can tell, Asap Rocky braids are anything but boring. Of course, these are not all styles that the rapper has had. Yet, we did our best to pick out the most head turning options. So, hopefully, you have managed to find an option that matches your preferences.
FAQs
Does A$AP Rocky have dreads or braids?
Asap Rocky combines dreads with braids in one look. He often has two braids in the front, while the rest of his hair is dreadlocked.
What are ASAP Rocky braids called?
In most cases, Asap Rocky chooses knotless box braids, which are called this way because of the pattern they make on the head. The rapper sometimes also rocks cornrows and dreadlocks.
REFERENCES: