If you have decided to change your dark hair color or are naturally blonde, you may need some ideas for blonde men haircuts. Blonde hair men have an alluring charm that is hard to resist. So, it may be high time for a makeover and that is when our guide comes into play. Below, we have collected blonde haircut looks for every taste and preference. Make sure to explore it thoroughly and pick the option that appeals to you most.
Short Blonde Hair Men
If this is the first time you are trying on men dyed hair, then you may want to start with a short haircut. When you get used to it, you will be able to sport longer hair looks. But for the starters, a short blonde mens haircut is a failsafe option. Besides, it is low maintenance and easier to take care of.
Source: @joshconnollybarber via Instagram
i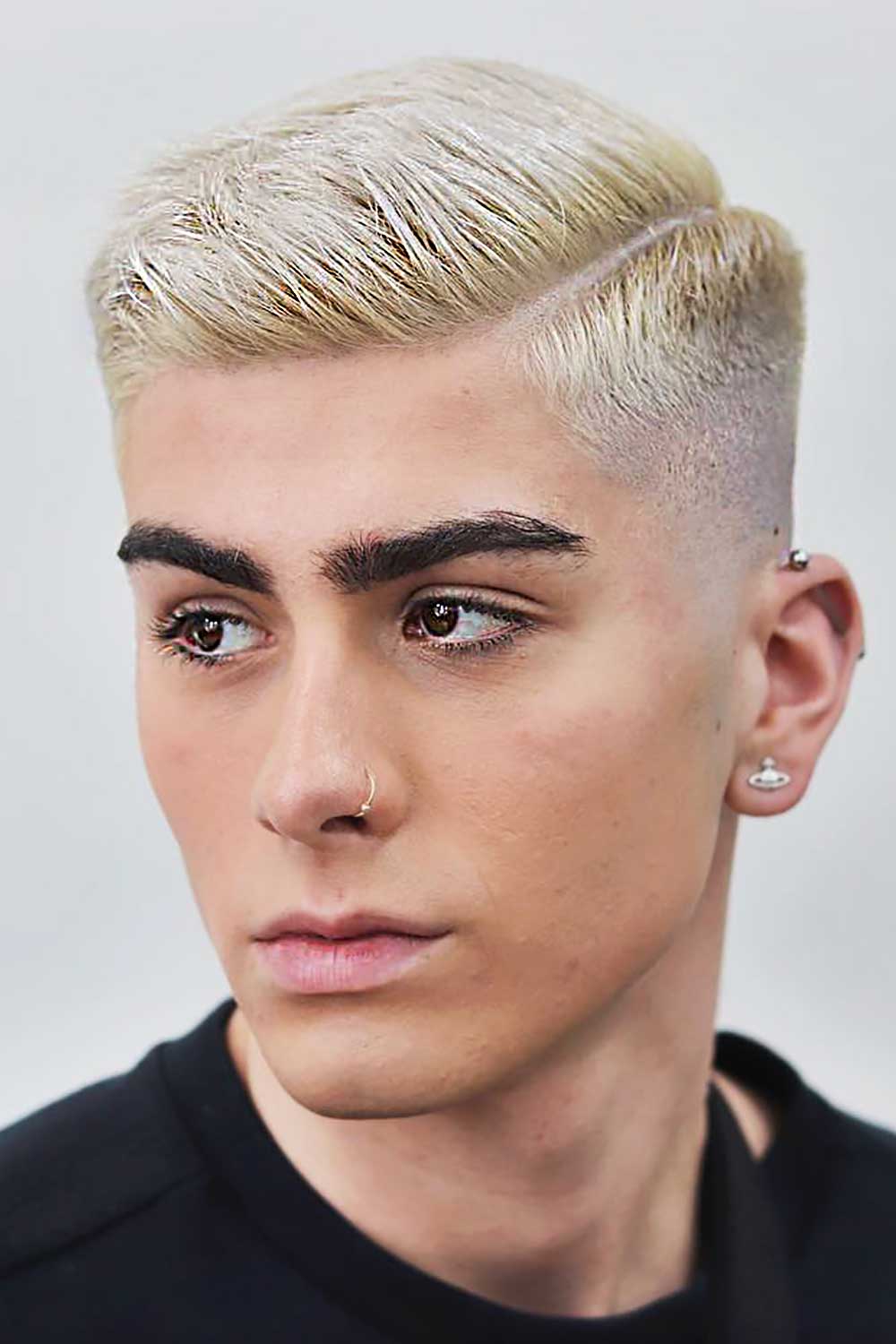 Source: @cheobarberpr via Instagram
i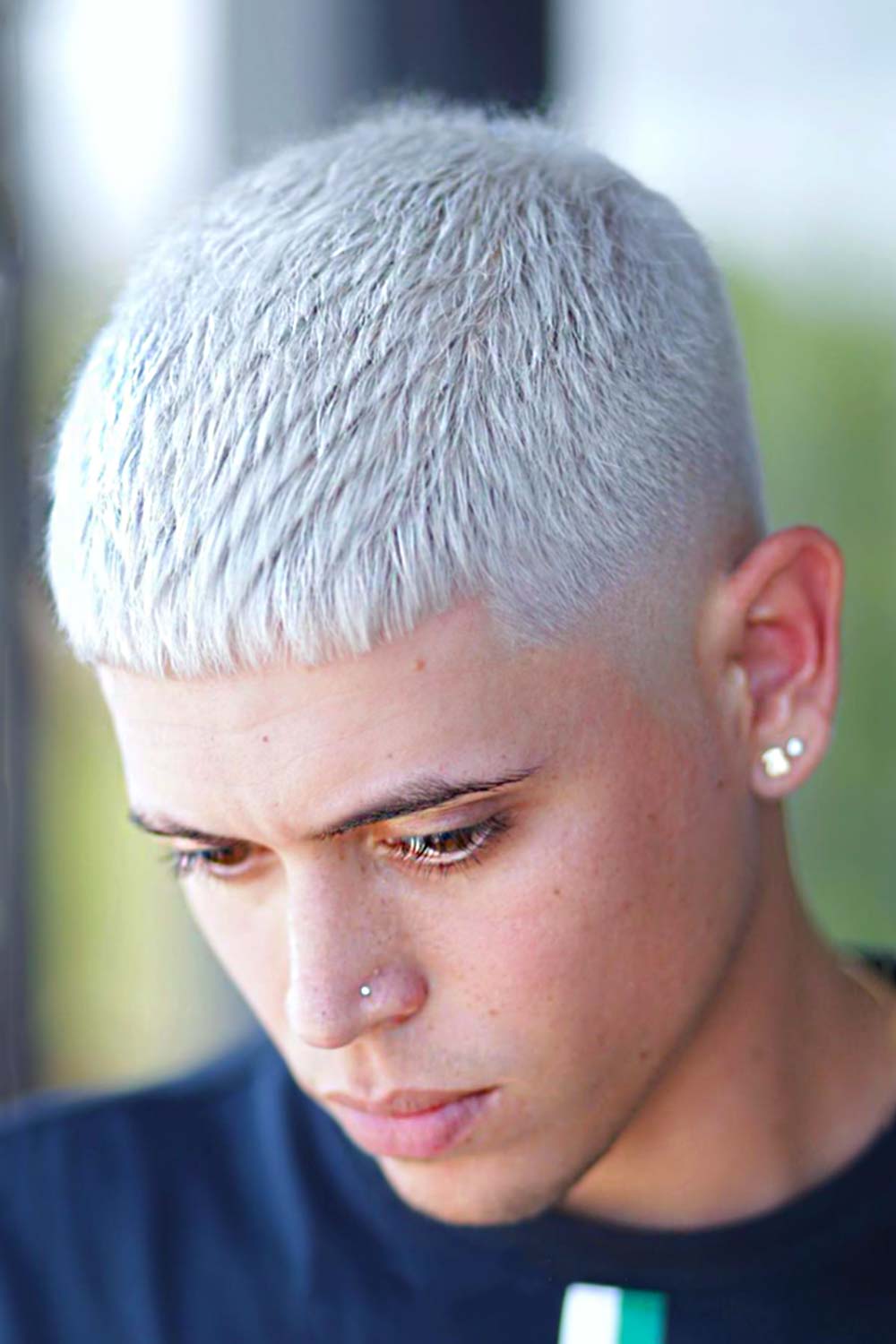 Source: @dexterdapper via Instagram
i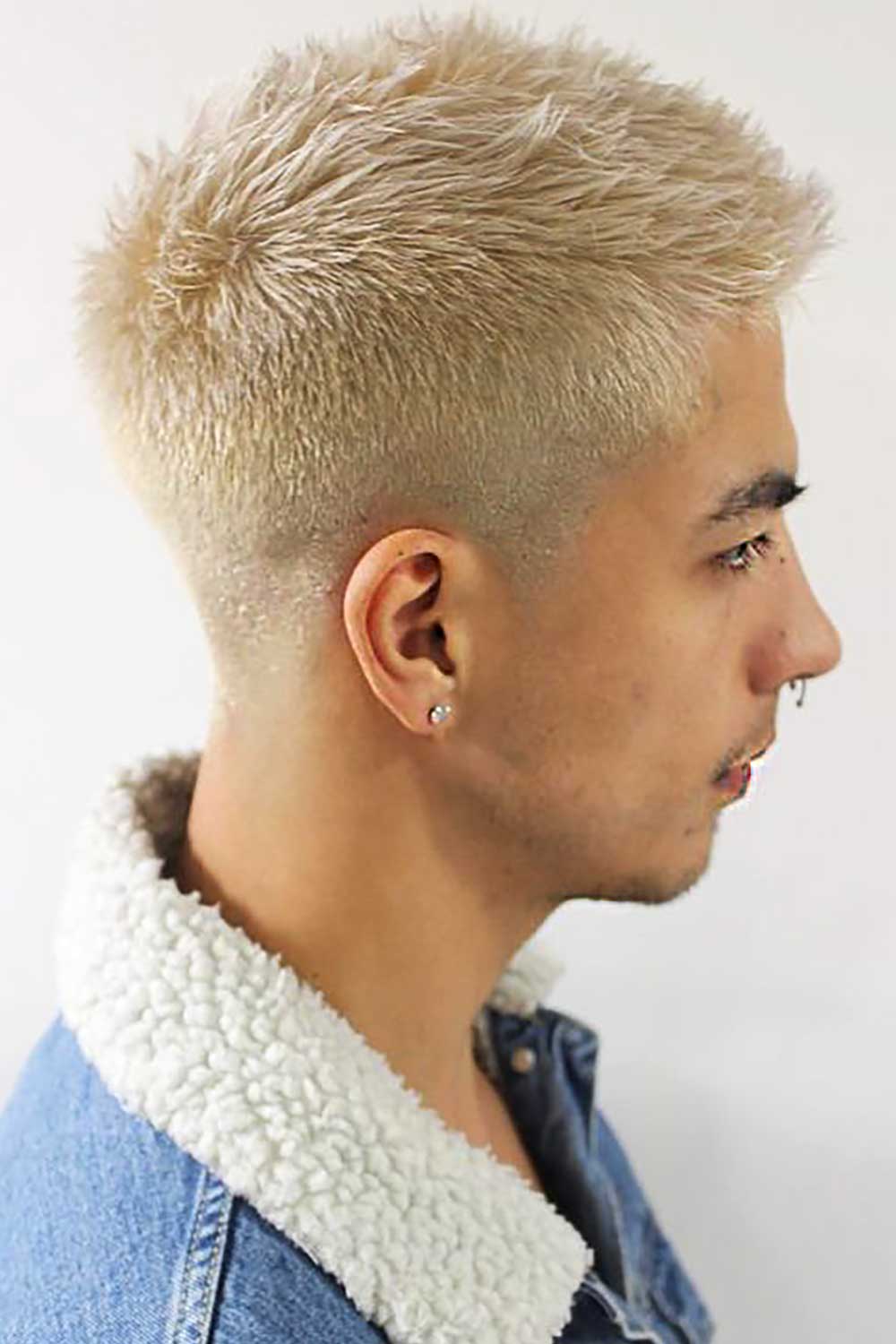 /
Platinum Blonde Men
Those guys who are not afraid to stand out in the crowd should go for platinum hair men cuts. They turn out trendy and eye catching no matter what style you choose. Yet, to maintain the color, you will have to follow a specific hair care routine, which your barber should break down for you.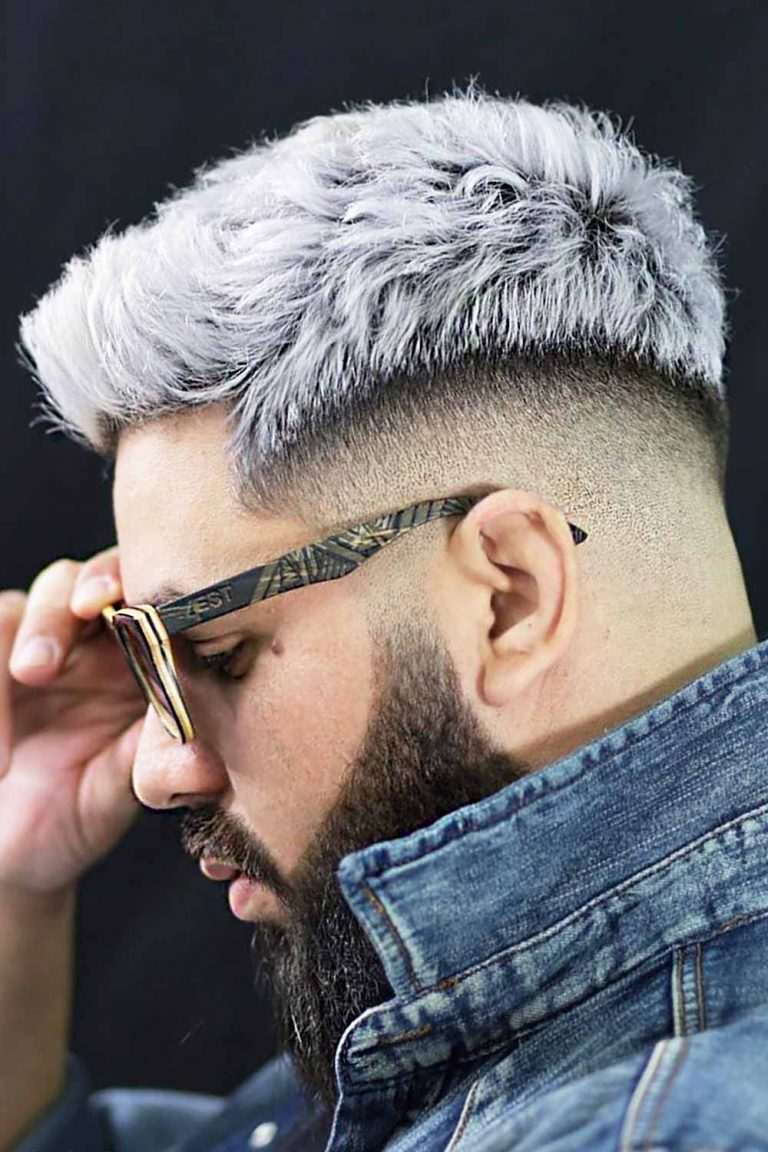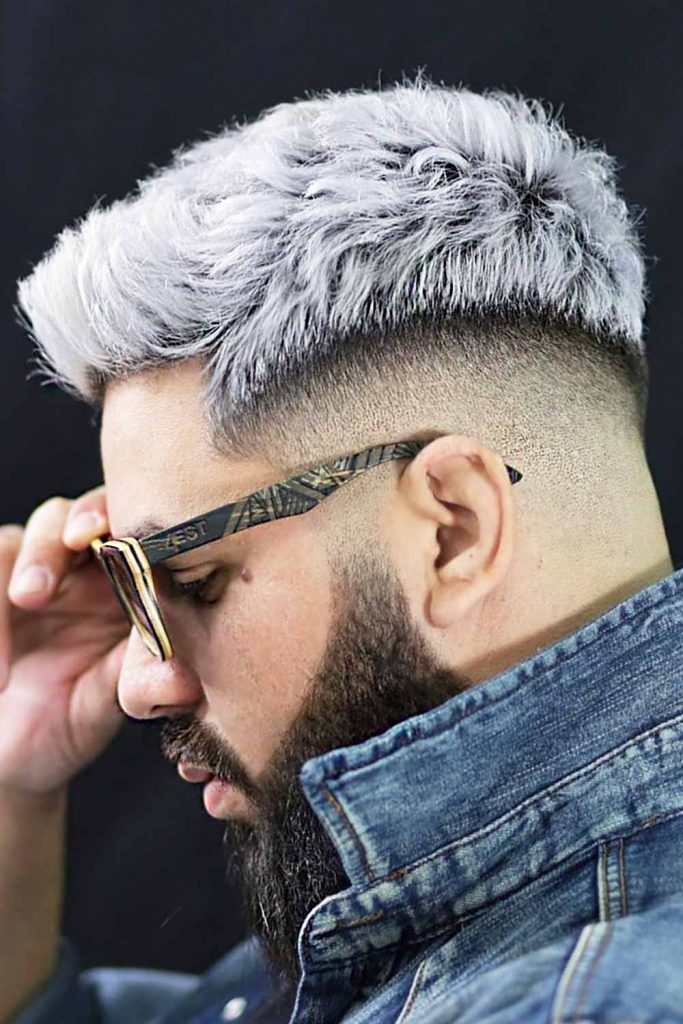 Source: @cheobarberpr via Instagram
Blonde Highlights Men
Another beginner-friendly option is mens blonde highlights. They add depth and movement to your locks no matter your basic color. Though, blonde highlights on brown hair men look bolder and more striking thanks to a noticeable difference in color. For a softer hair look, consider blonde highlights on guys with a lighter hair color.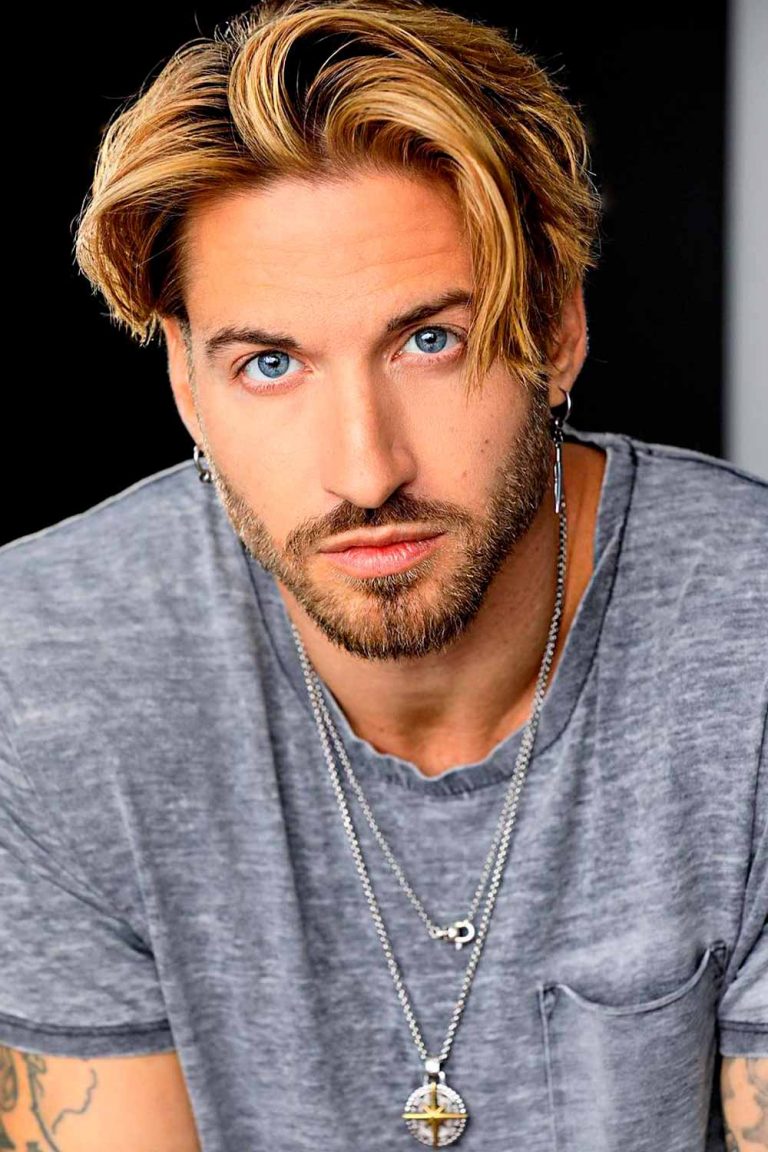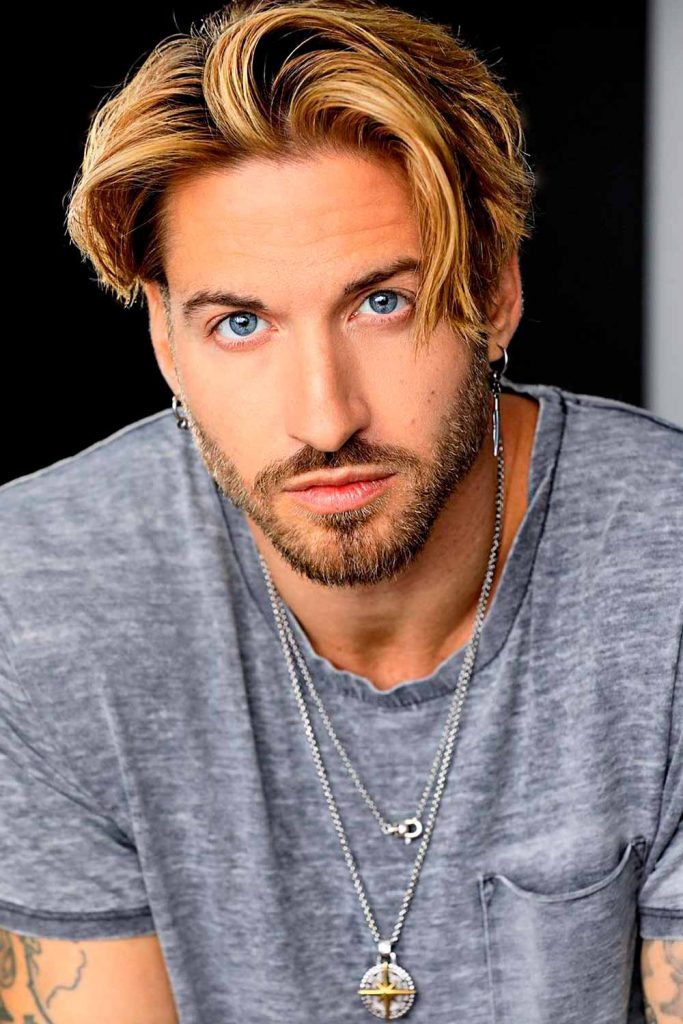 Source: @travbeachboy via Instagram
Long Blonde Hair Men
Long blonde guy hairstyles are incredibly attractive and impactful. However, they are also quite a commitment. They require much time and effort to keep your locks looking healthy and groomed. But if you are ready for this, you will not regret it. Long haired blonde guys are guaranteed tons of compliments and admiring looks anywhere they go.
Source: @lasselom via Instagram
i
Source: @spizoiky via Instagram
i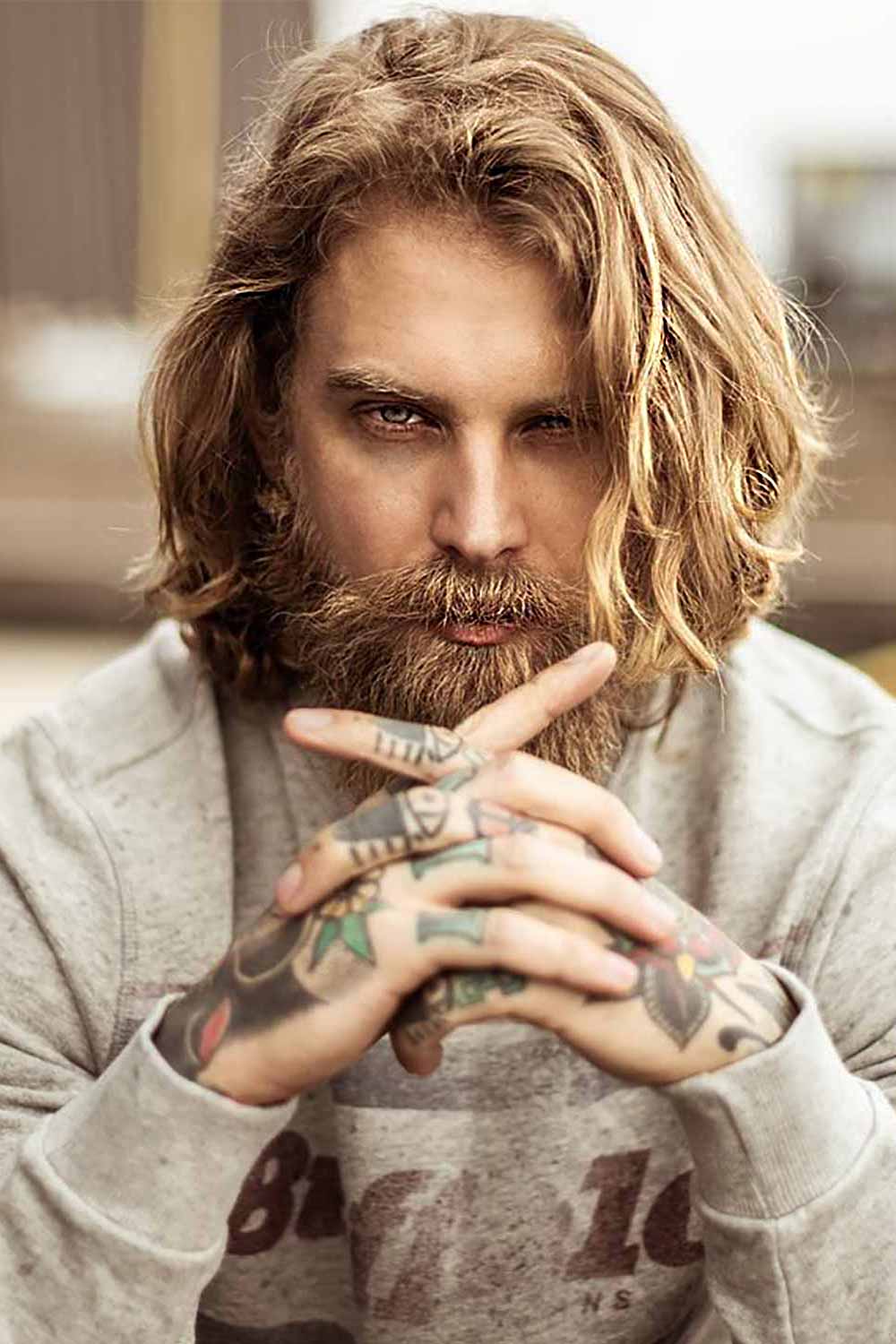 /
Dirty Blonde Hair Men
To make an easy transition from dark to blonde dyed hair men can go with dirty blonde first. It looks much more natural than, say, platinum blonde hair men styles and thus is easier to accept for those who do not like a big change in their appearance. Plus, with dirty blonde hair dye men are less likely to damage their locks much.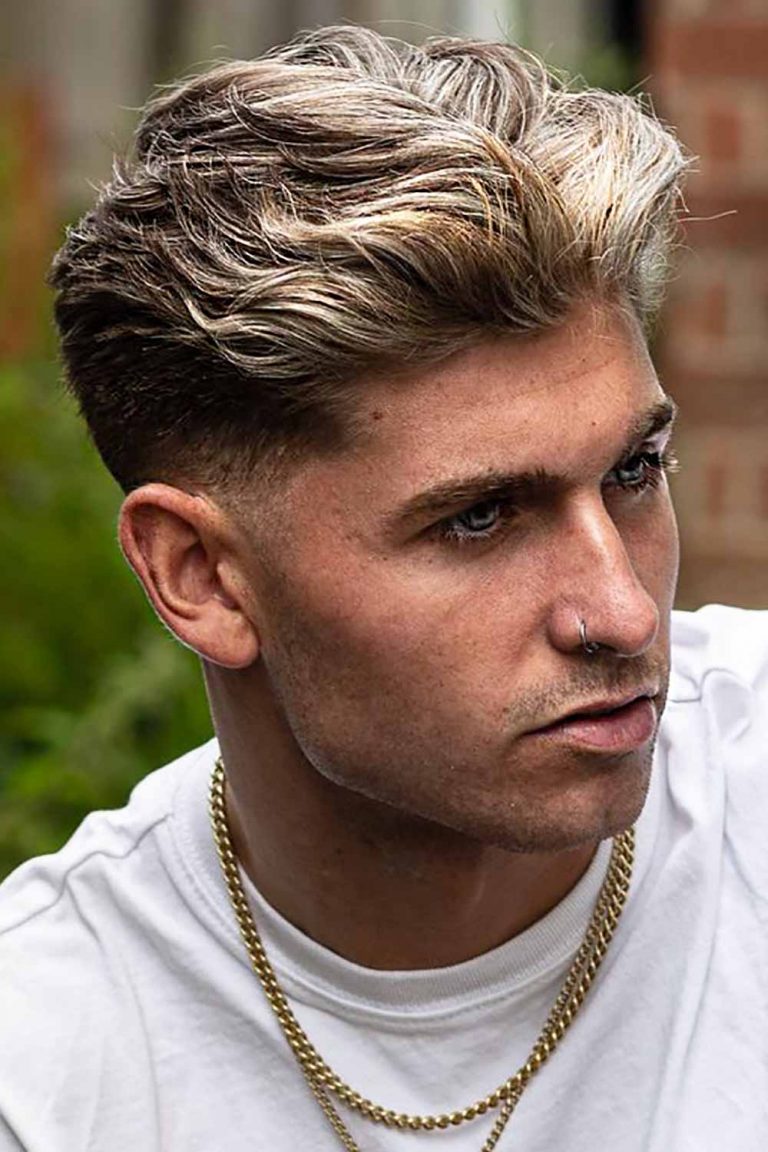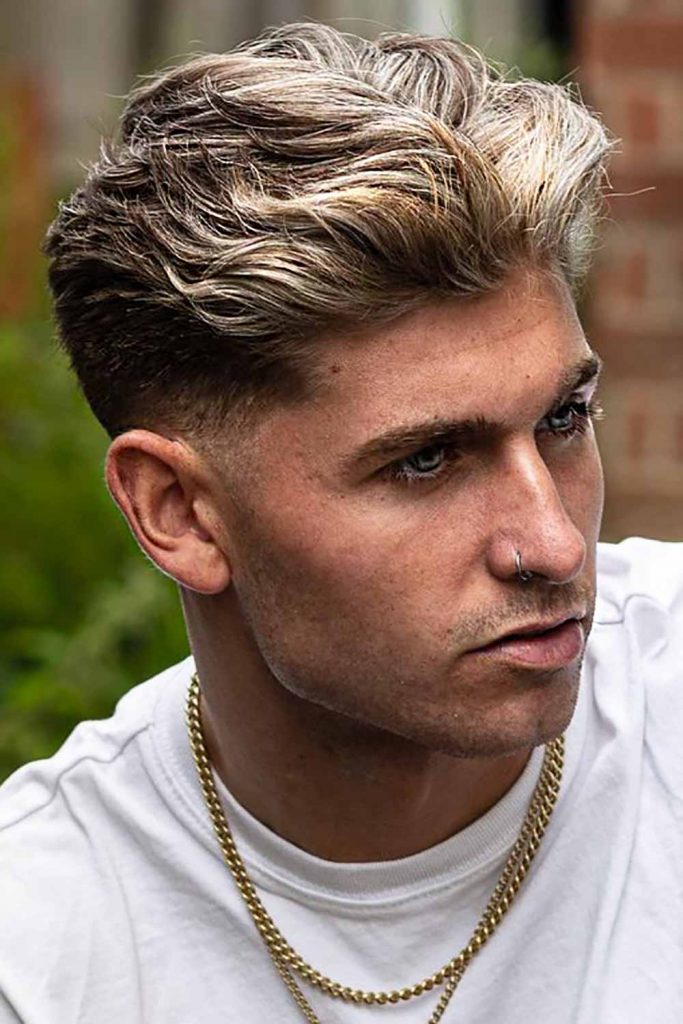 Source: @tombaxter_hair via Instagram
Dark Blonde Hair Men
If you thought that blonde boys can only have one shade of their hair color, we are here to prove you wrong. There is a myriad of color options for a blonde hair boy, but even more for dark hair guys. With that in mind, if your hair is initially pretty deep, dark blonde dyed hair men color styles are your sure bet.
Source: @ryancullenhair via Instagram
i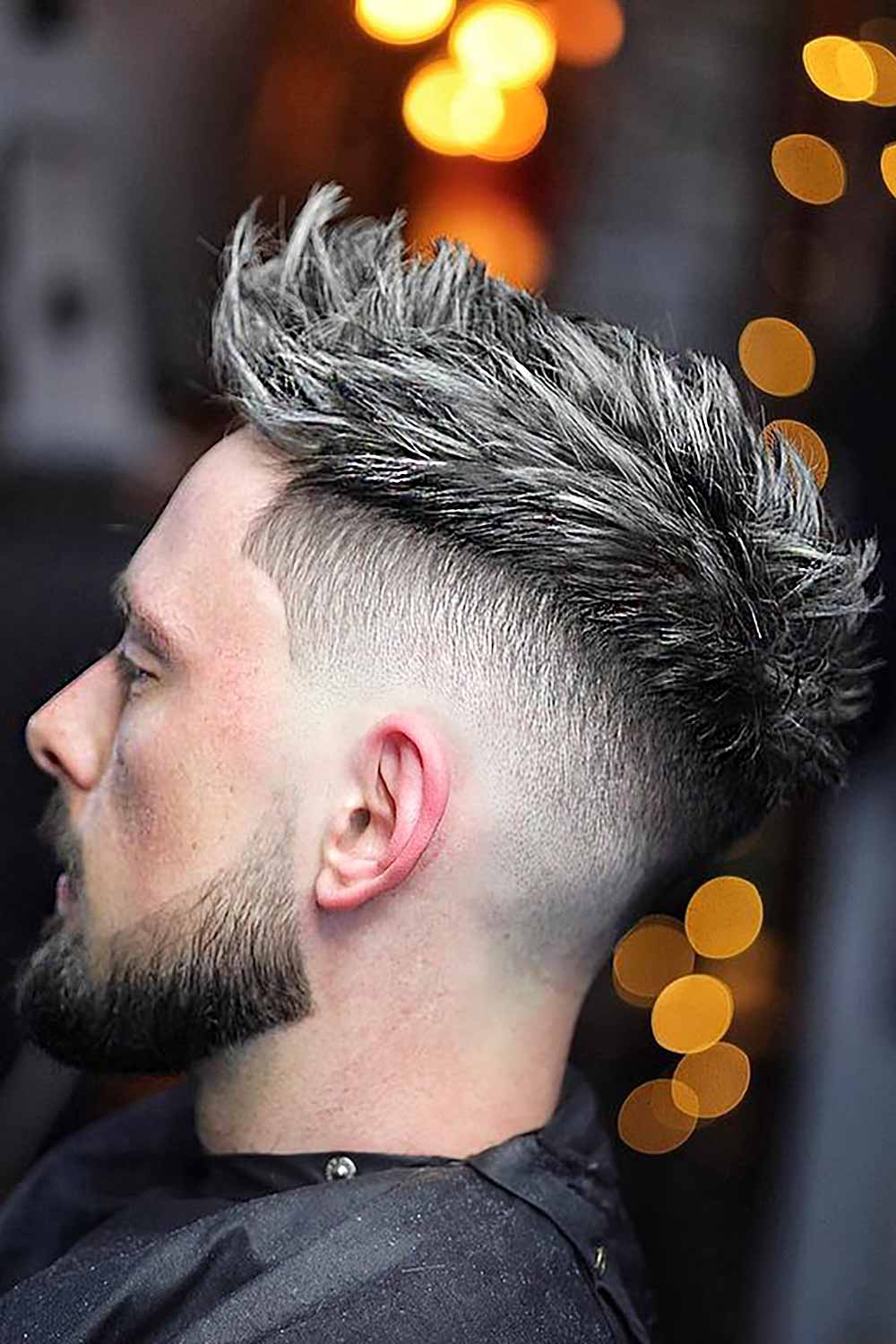 Source: @xbigwesx via Instagram
i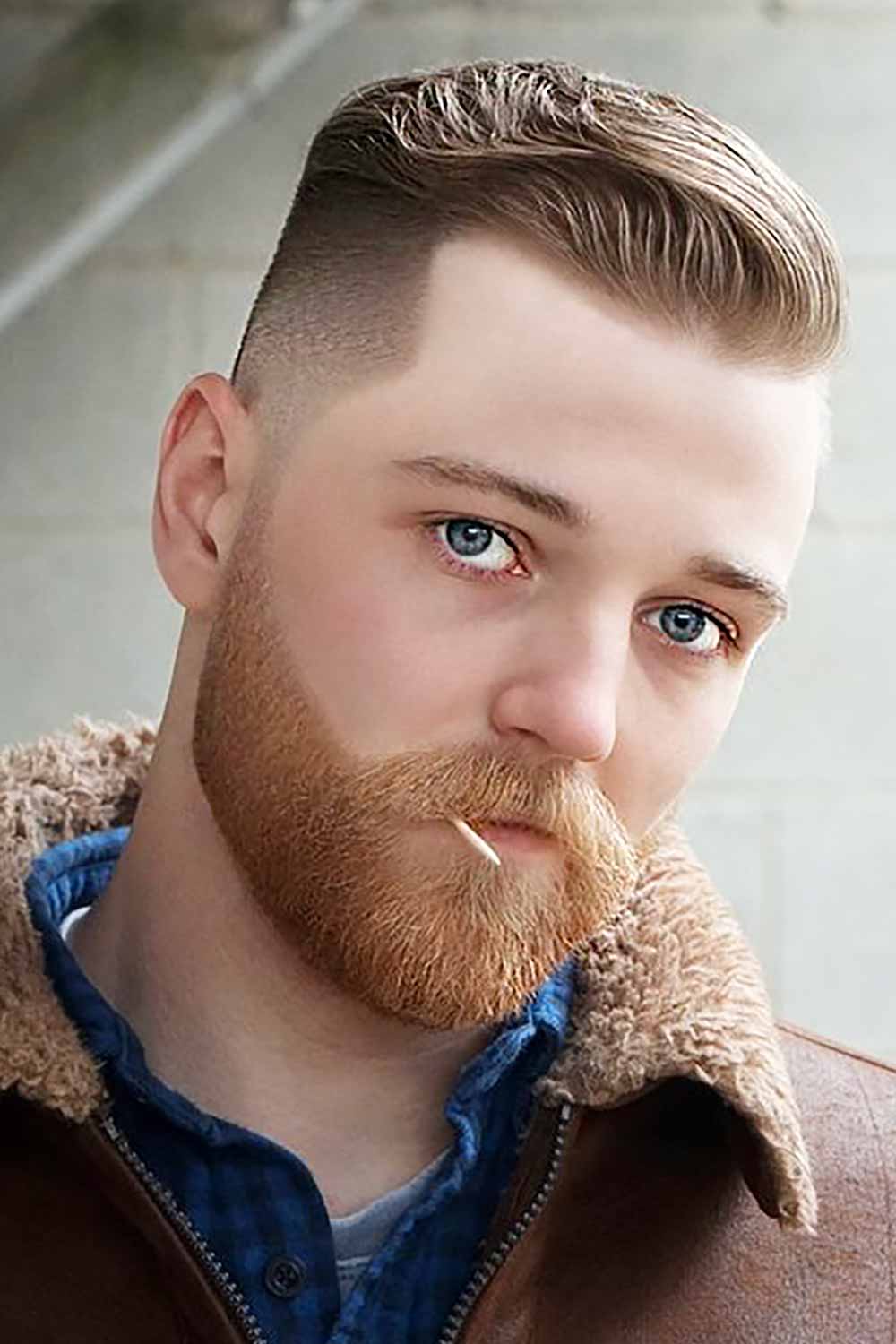 /
Blonde Curly Hair Men
When opting for blonde hairstyles men with any hair texture can benefit greatly. As such, if you have curly tresses, a blonde color can add definition and emphasis to them. So, when styling, you can simply let your strands dry in the air and be good to go.
Source: @birdcobarbers via Instagram
i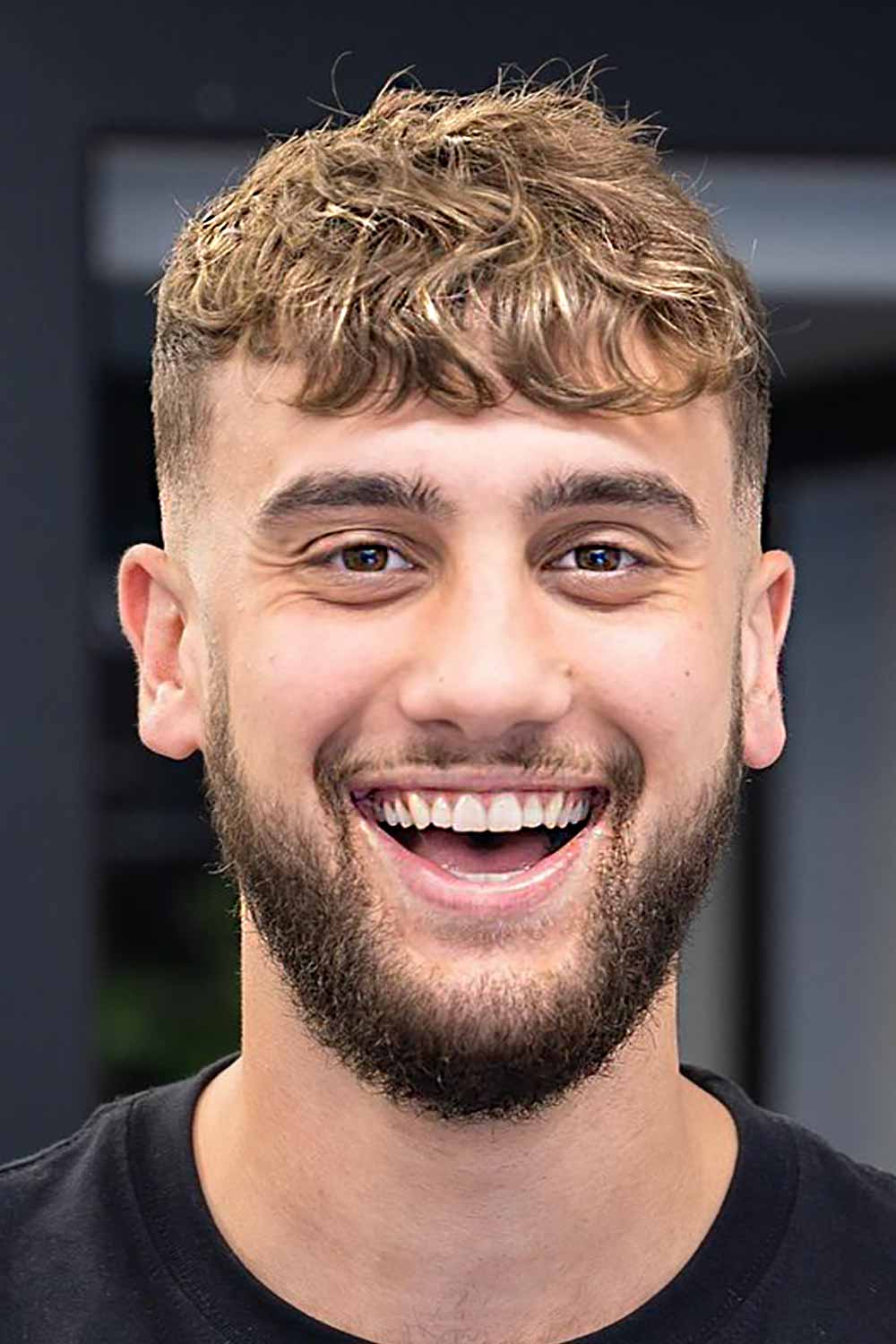 Source: @z_ramsey via Instagram
i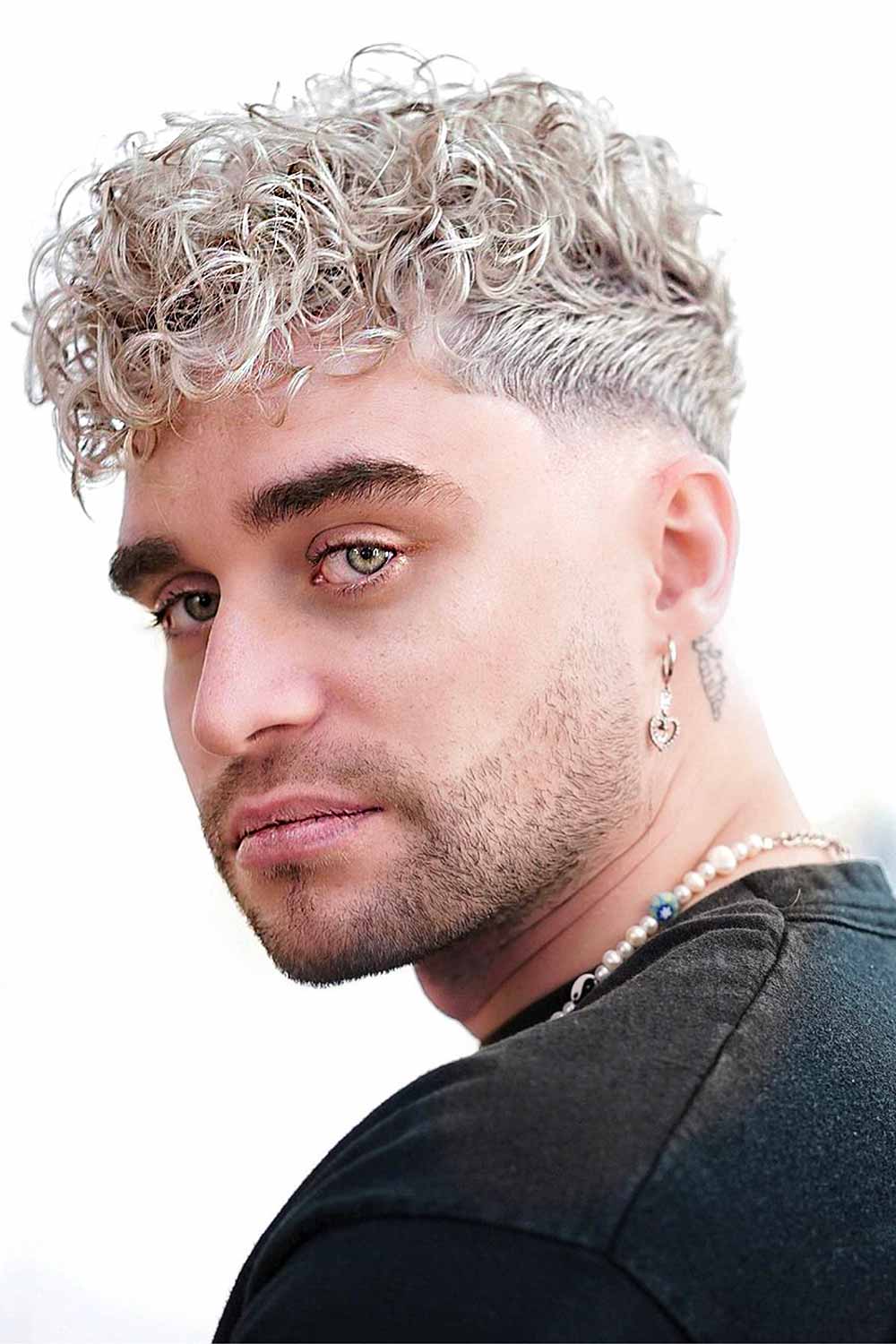 /
Blonde Dreads Male
You may introduce blonde hair to Black guys with blonde hair tips. Yet, you can hardly surprise anyone with such a hair look. Why not go for dyed hair men dreads instead? Blonde dreadlocks are anything but plain or boring. You are sure to have all eyes on you if you decide to venture out for this edgy blonde boy hairstyle.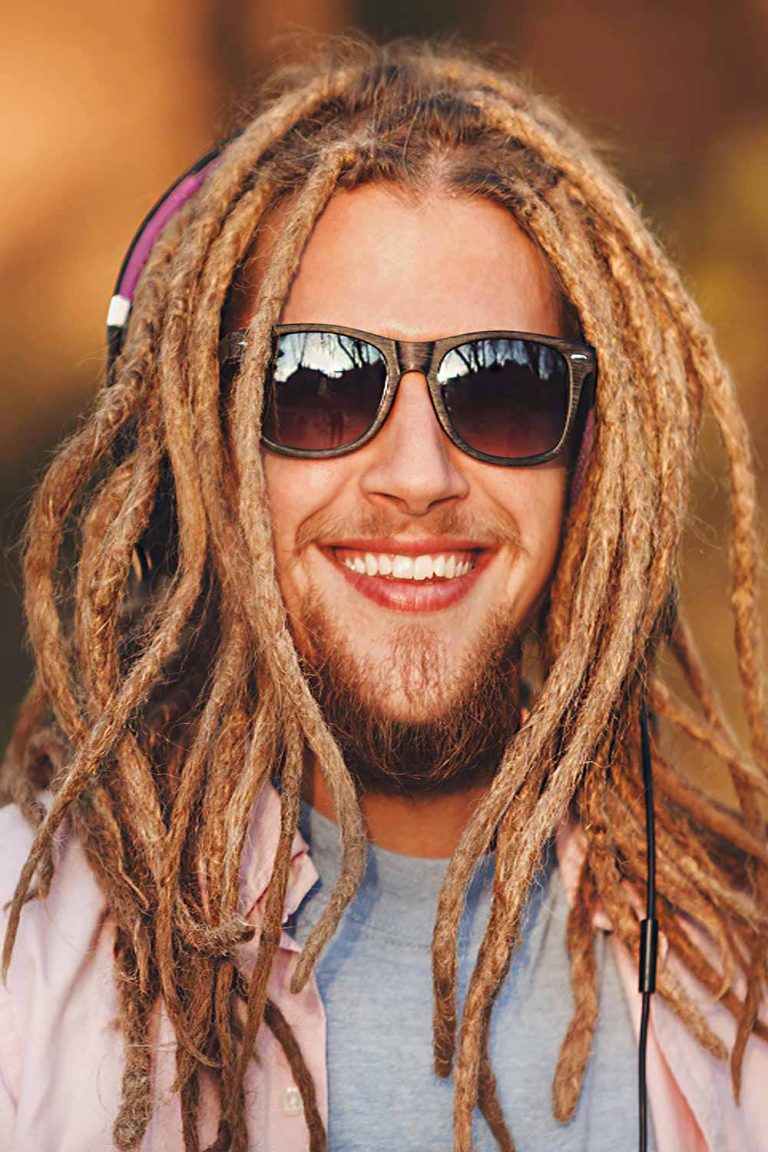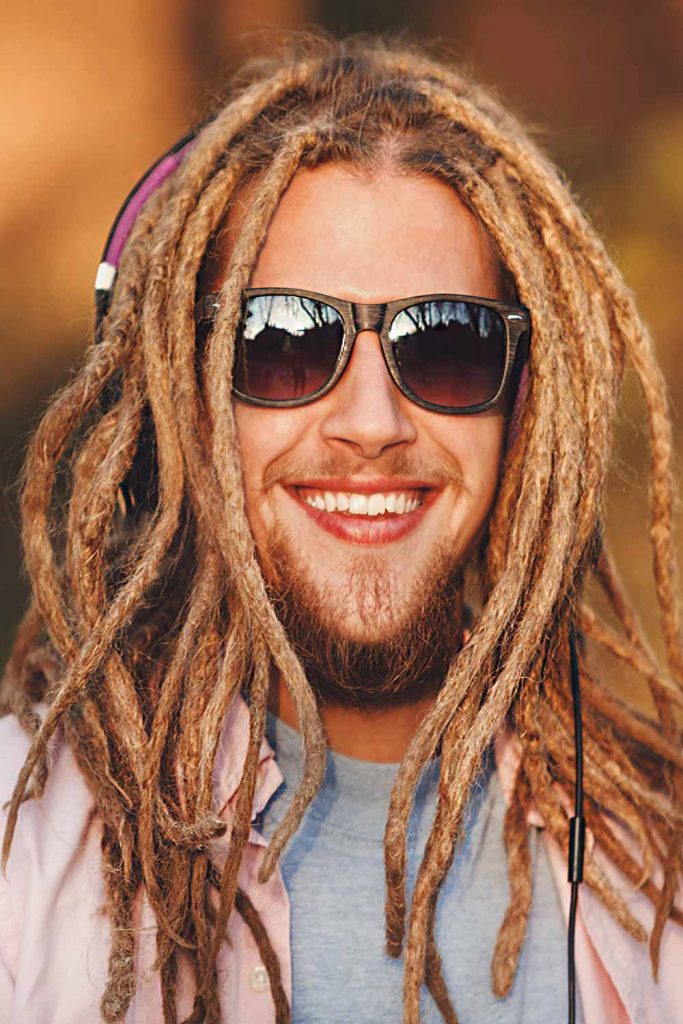 Low Maintenance Blonde Mens Haircuts
Hot blonde guys who are always in a hurry may want to take low-maintenance haircuts into consideration. Some of the most popular examples include a buzz cut fade, a crew cut, an Ivy League haircut and suchlike. In addition to being practical and fuss free, they are also very masculine and attractive.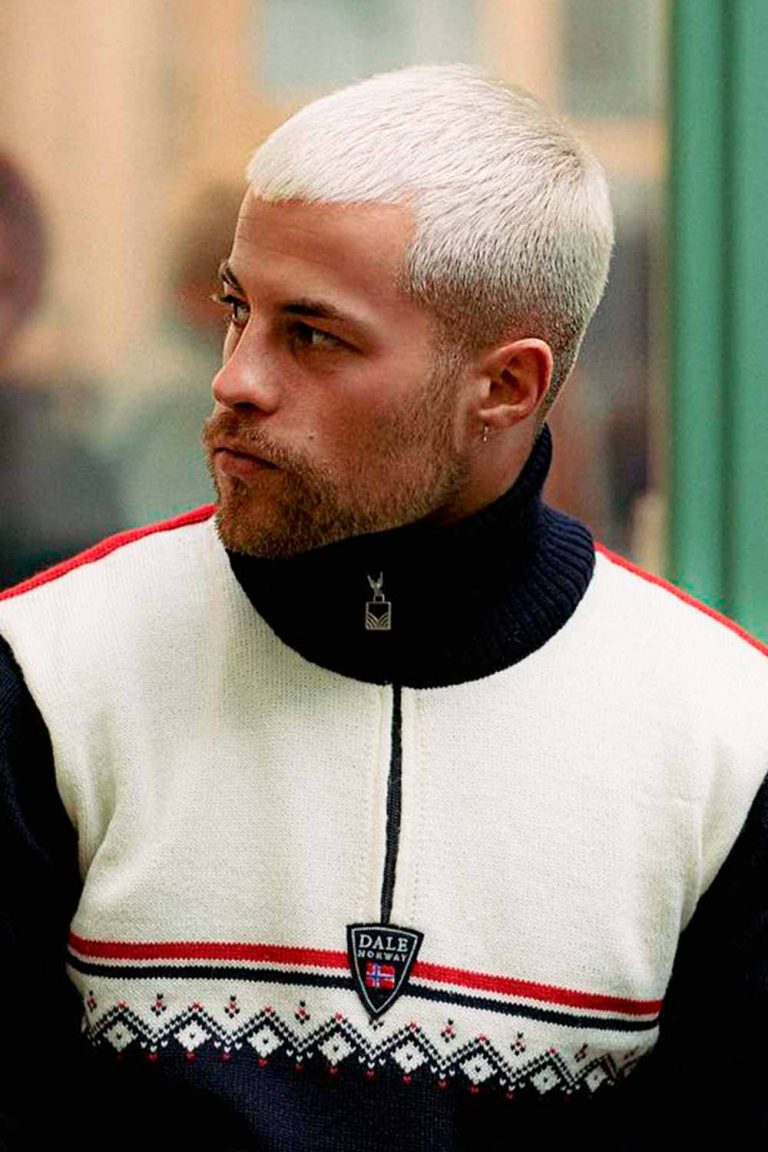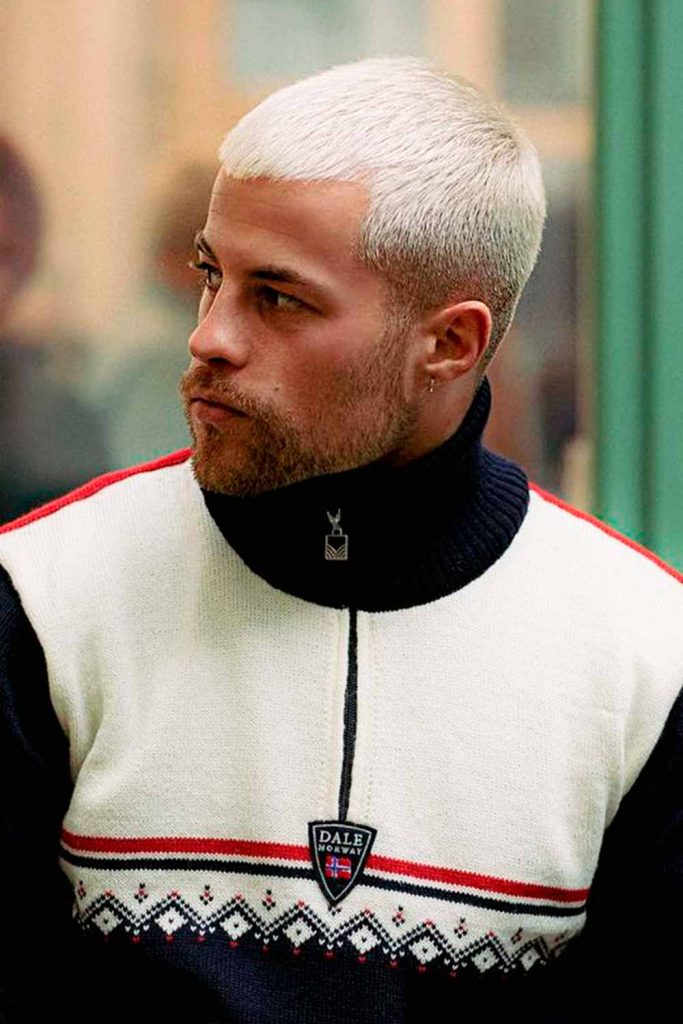 Source: @kevinelezaj via Instagram
Blonde Fade Men
To make your hair on top the focal point of the look, get a blonde fade haircut. Thanks to short trimmed sides, you will not need to spend hours styling your hair. As the look turns out sharp and high contrast, you may just want to apply a bit of a texturizing product to the top.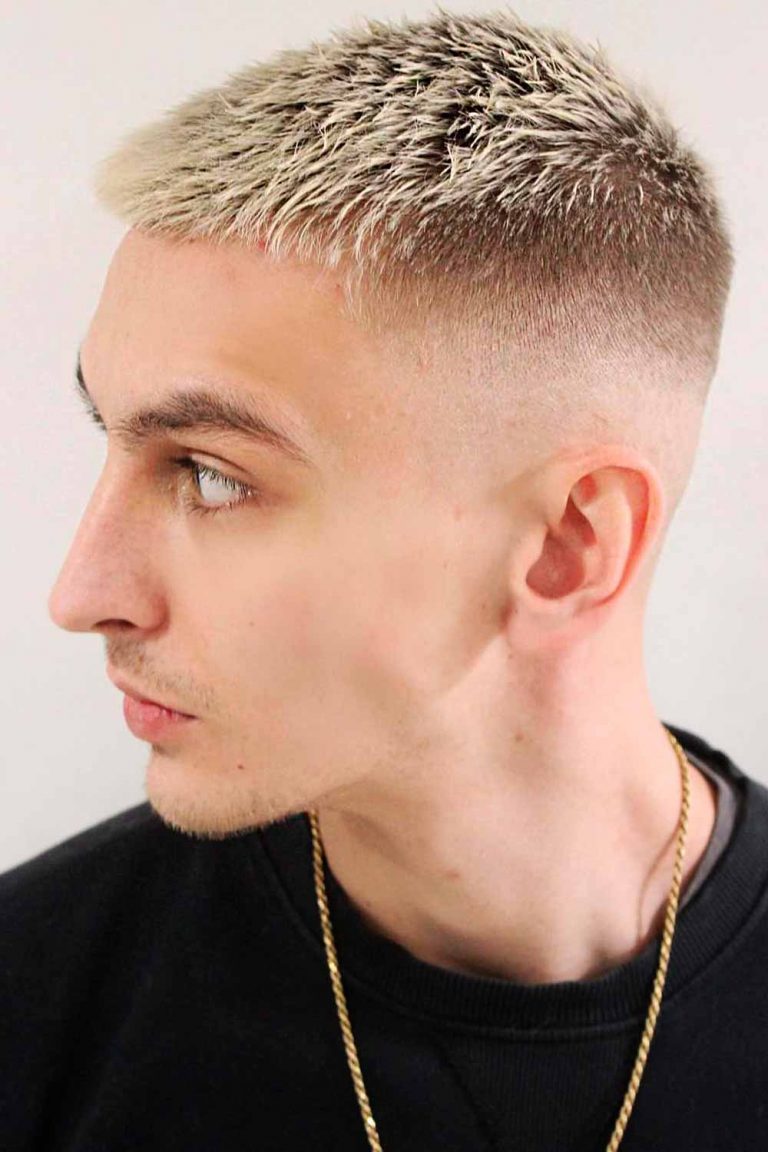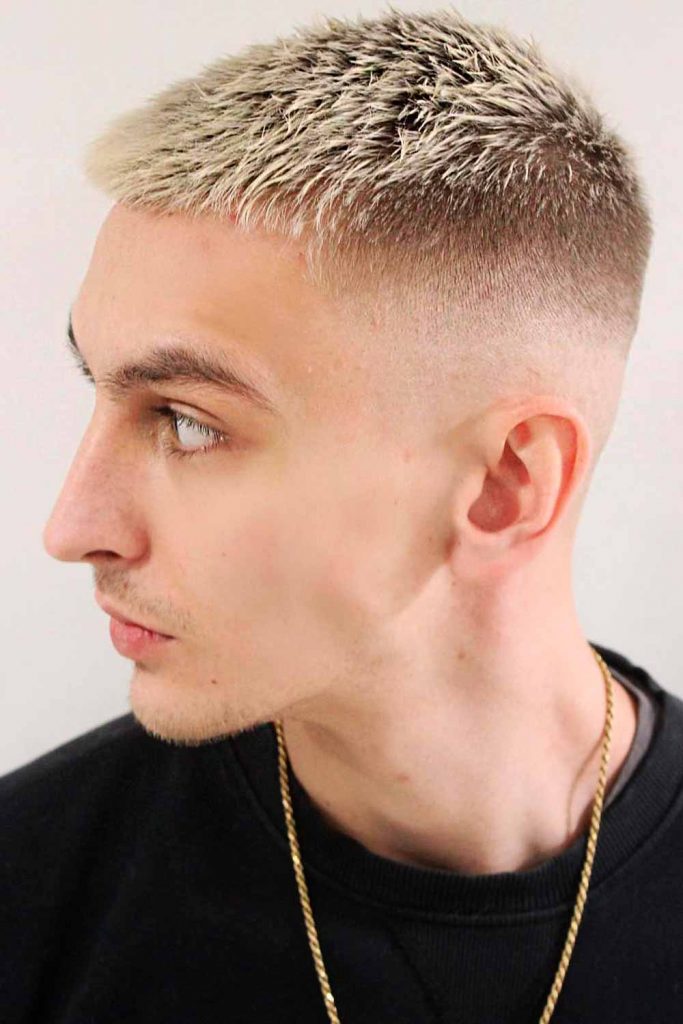 Source: @dexterdapper via Instagram
Blonde Comb Over
You can often spot blonde male celebrities on the Red Carpet with their hair styled elegantly and polishedly. That is why it is a good idea to draw some inspiration from them. A comb over is one of the most popular blonde male actors hairstyles. It makes your hair looks its best and is considered appropriate in any ambiance.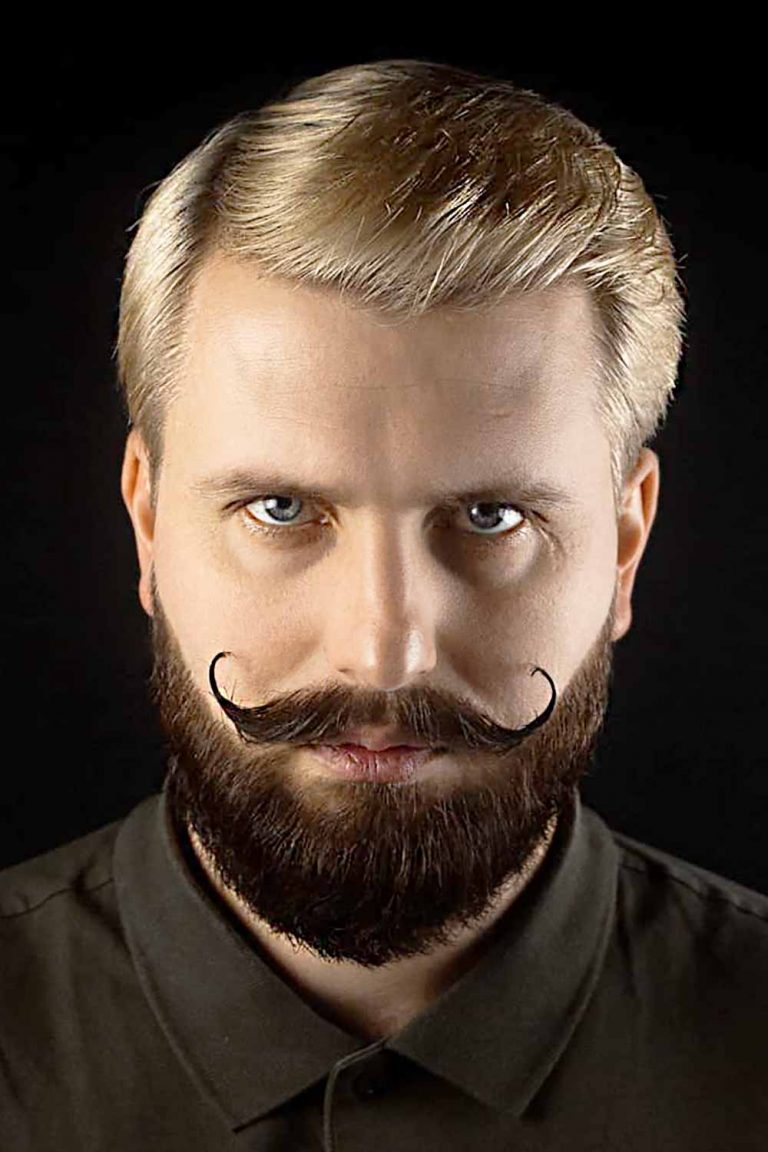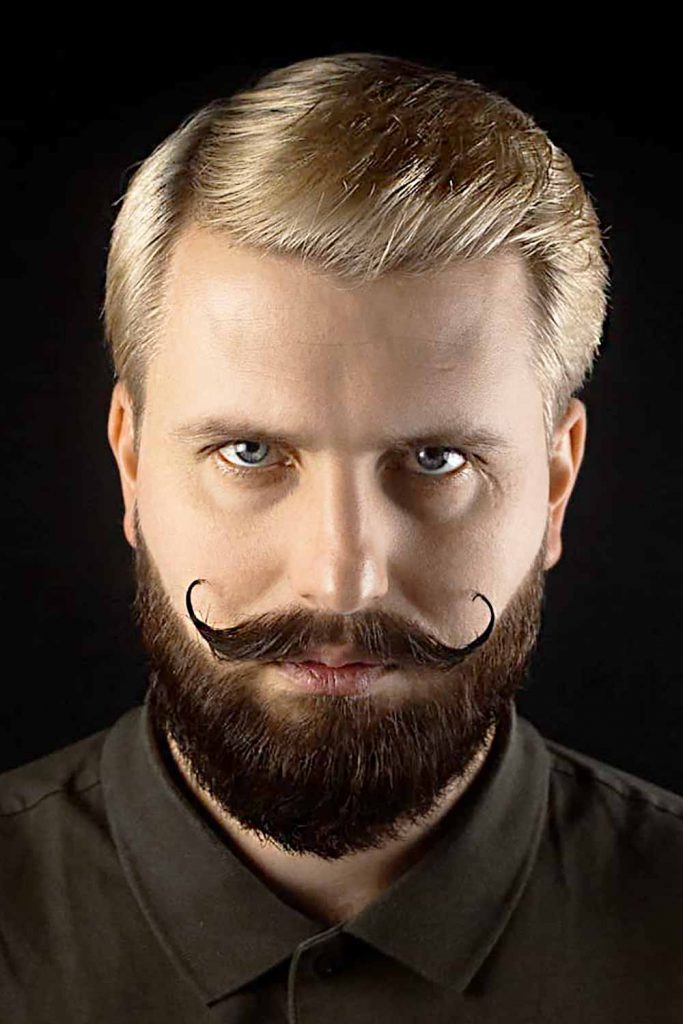 Source: @barberking_kh via Instagram
Side Parted Medium Blonde Hair Men
Another hairstyle popular among male actors with blonde hair is a side part. While it is simplicity at its finest, it is also very neat and sophisticated. To create the look, you do not have to enlist the help of a professional hairstylist. You can easily do it yourself with the help of a comb and a hairstyling product of your choice.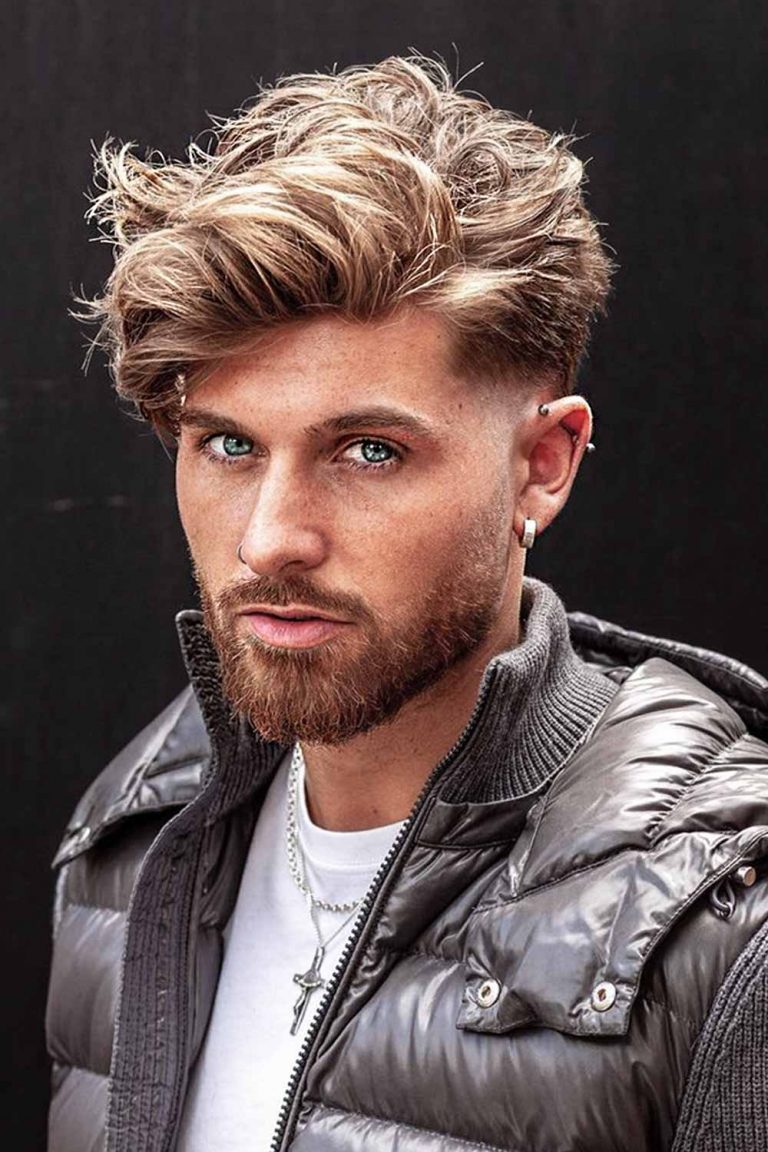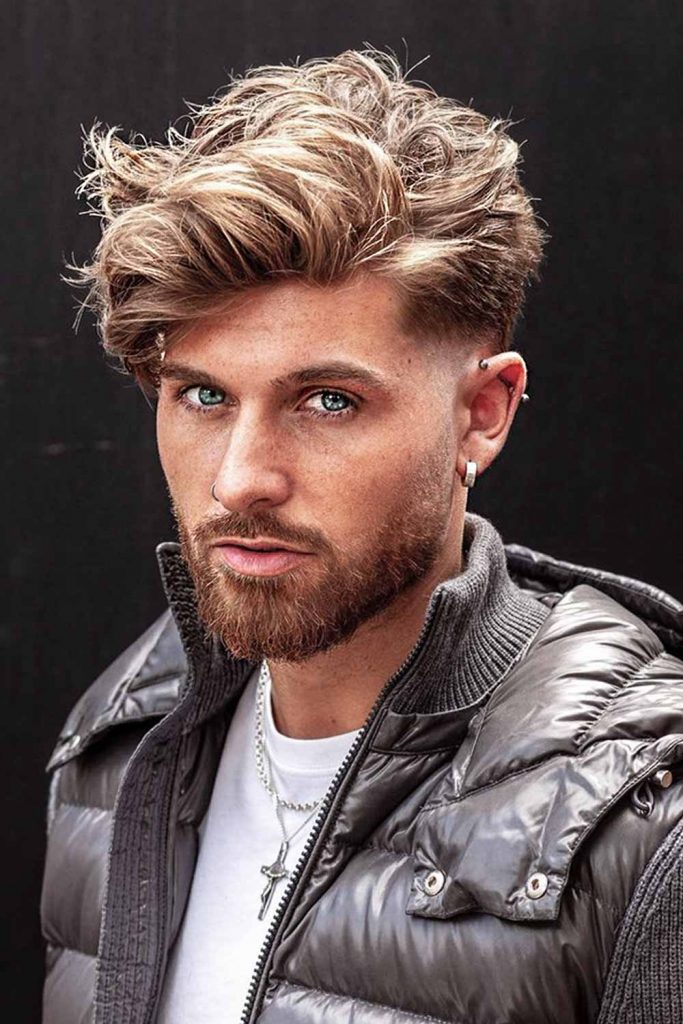 Source: @tombaxter_hair via Instagram
Silver Blonde Bowl Cut
A lot of men shy away from a bowl cut considering it unflattering and dull. Yet, blonde mens dyed hair can make a world of difference for it. So, if you have also avoided this haircut, it may be time to review your perspective on it. Plus, if you add some texture to the top and fade to the sides, you have all chances to earn the title of a fashion forward hot blonde guy.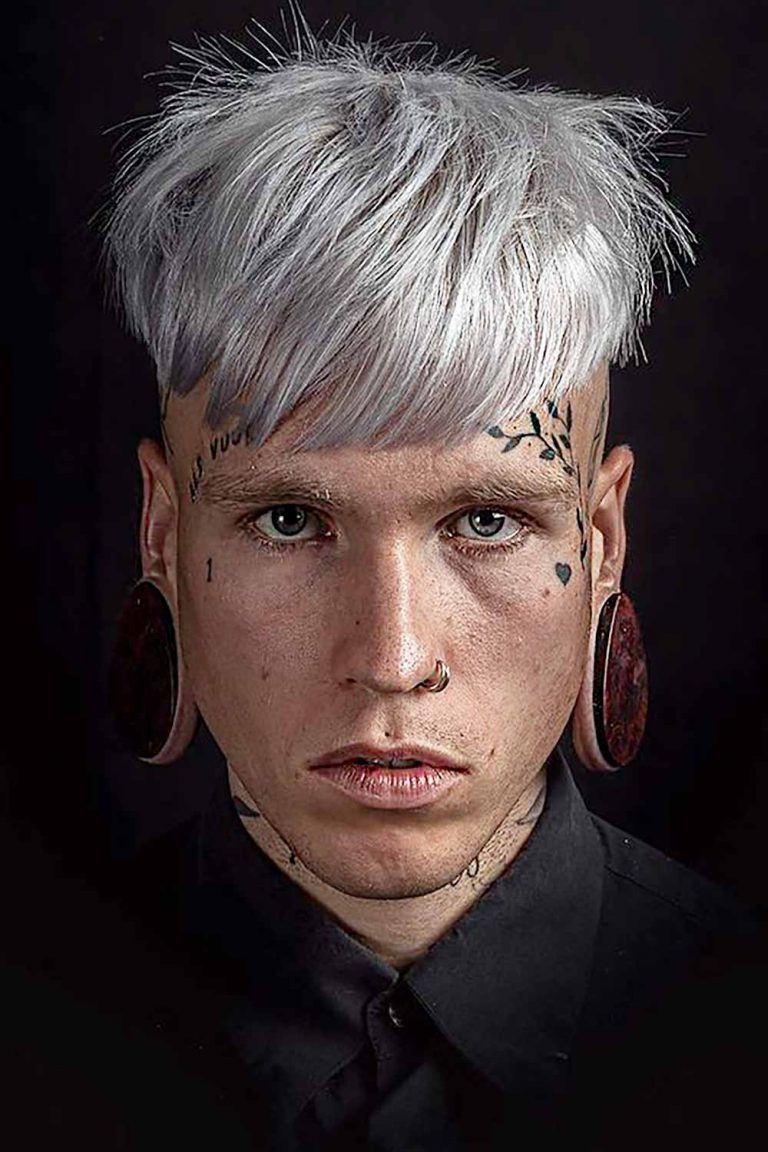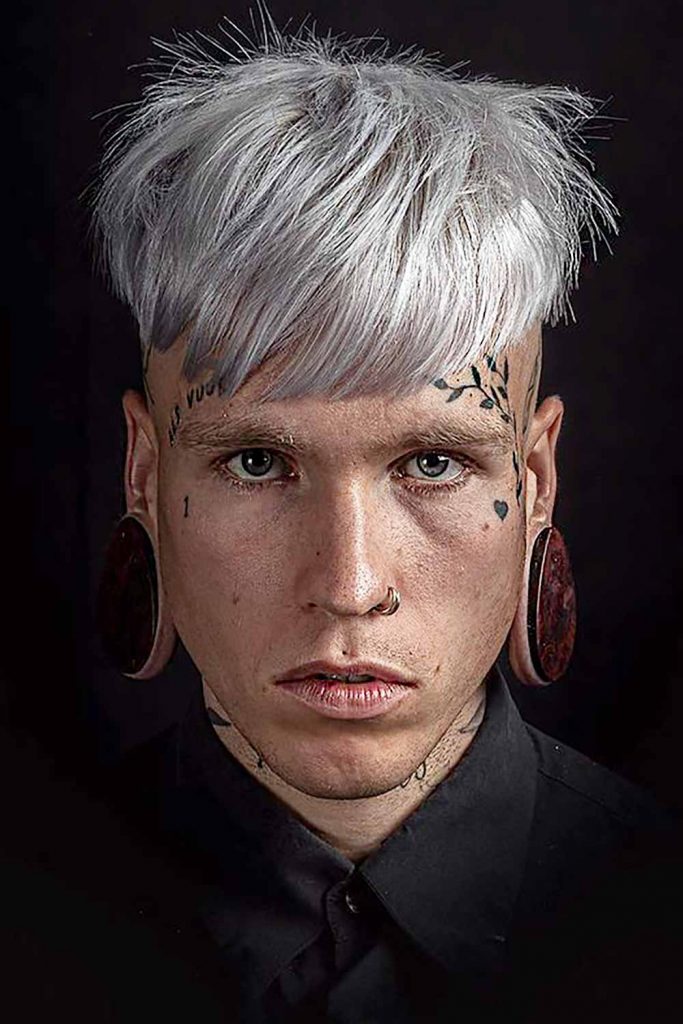 Source: @the_bloody_butcher via Instagram
Blonde Quiff
A quiff is still among the trendiest haircuts for men, especially when it is blonde. Not only does it take the hair away from your face, allowing you to show off your facial features, but it also makes styling your hair a piece of the pie. Just push your front strands upward when drying the hair and you are good to go.
Source: @iisakkinummi via Instagram
i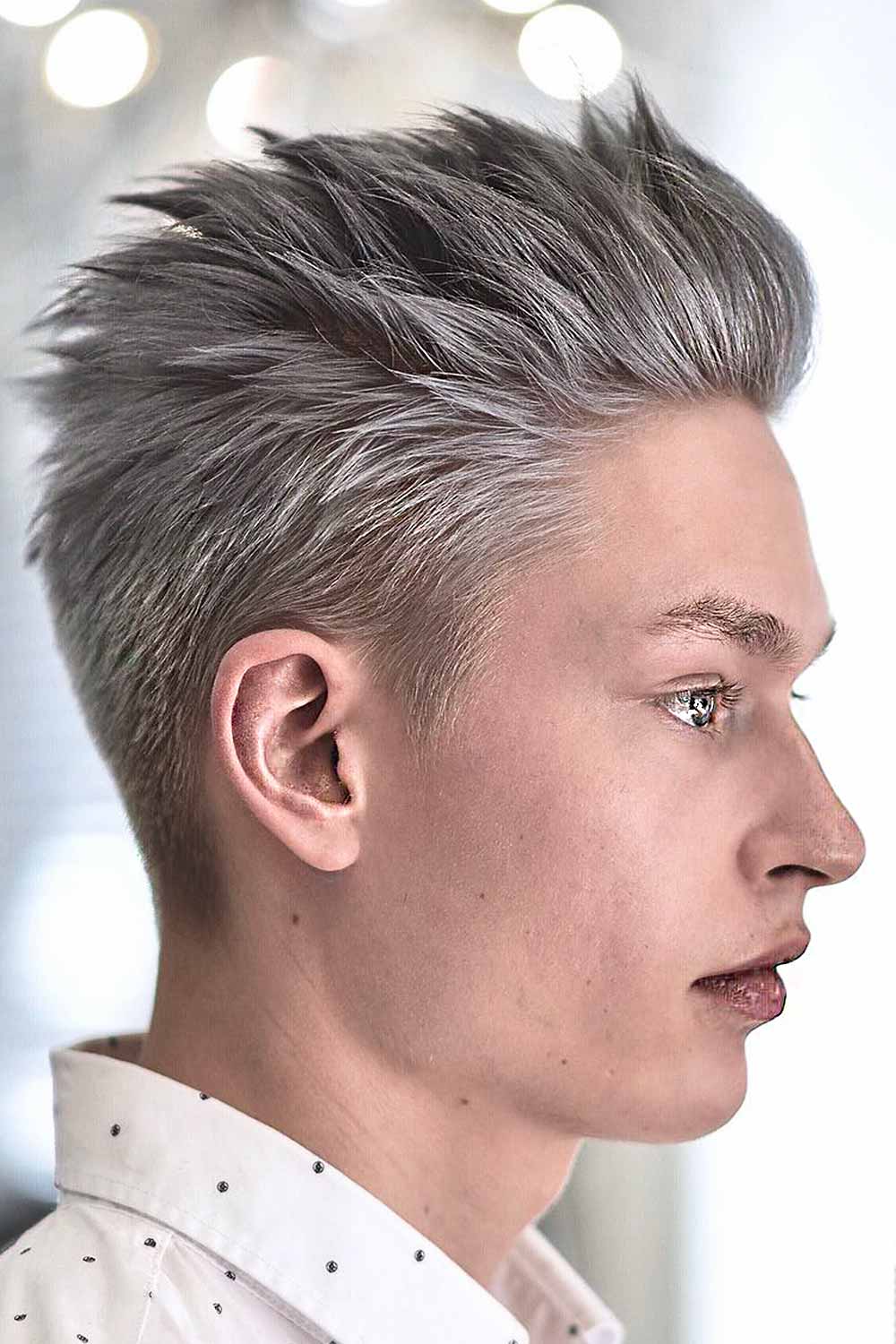 Source: @alan_beak via Instagram
i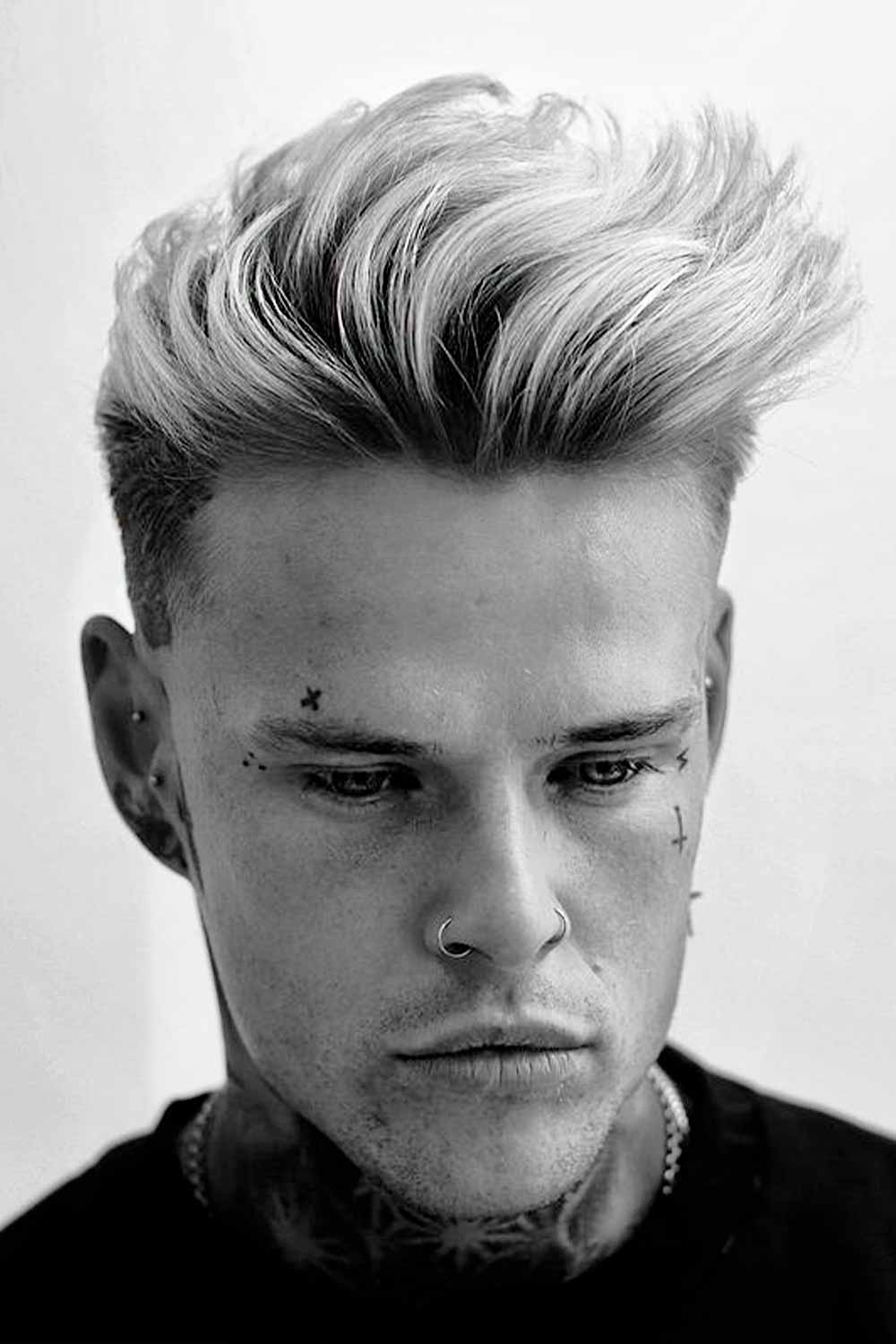 Source: @iisakkinummi via Instagram
i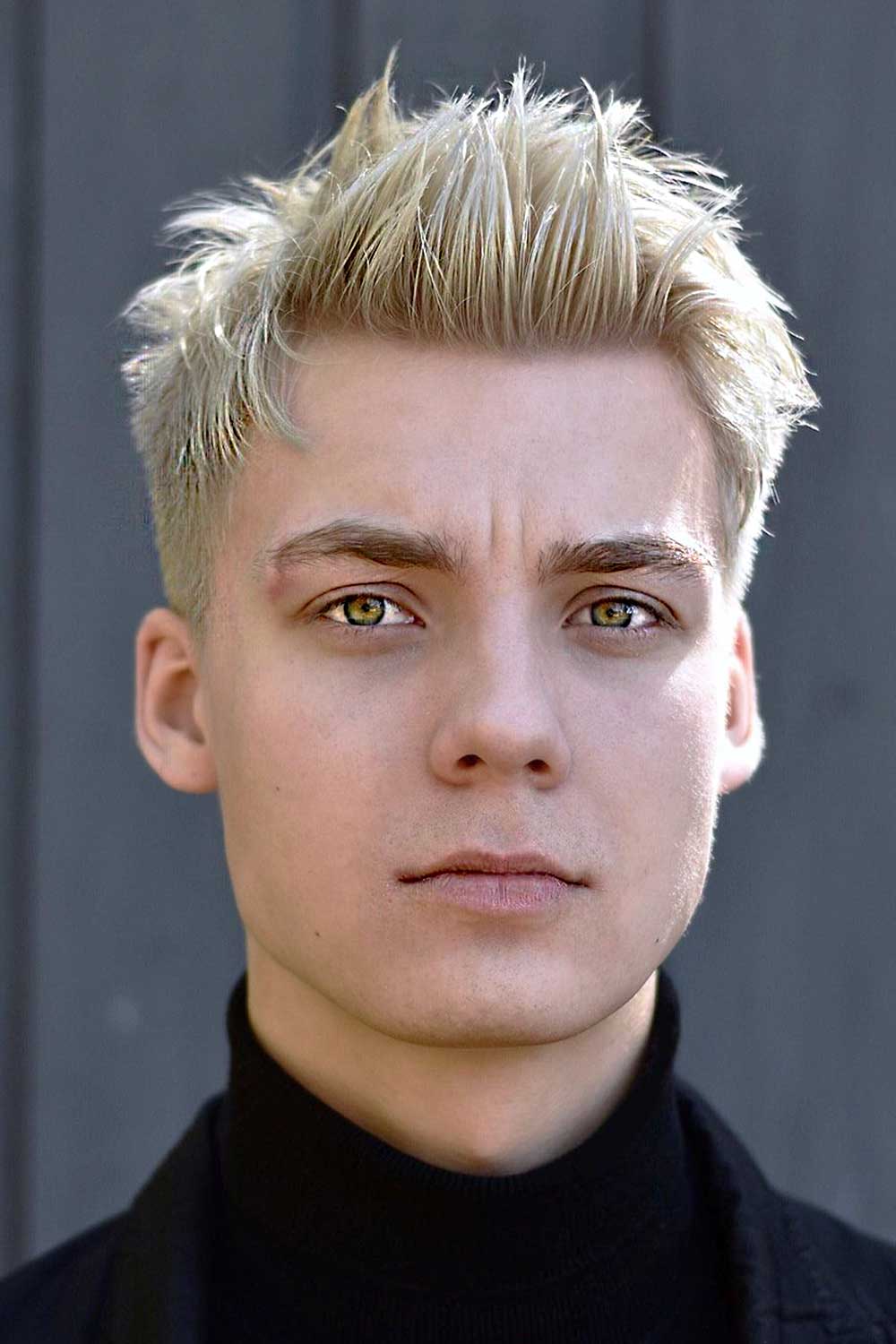 /
Blonde Man Bun
There are plenty of dyed hair styles for long blonde men locks. Whenever you feel like you want to take a break from them, do not run with scissors. Put your tresses in a hairstyle that would look chic and be comfortable at the same time, such as a men bun.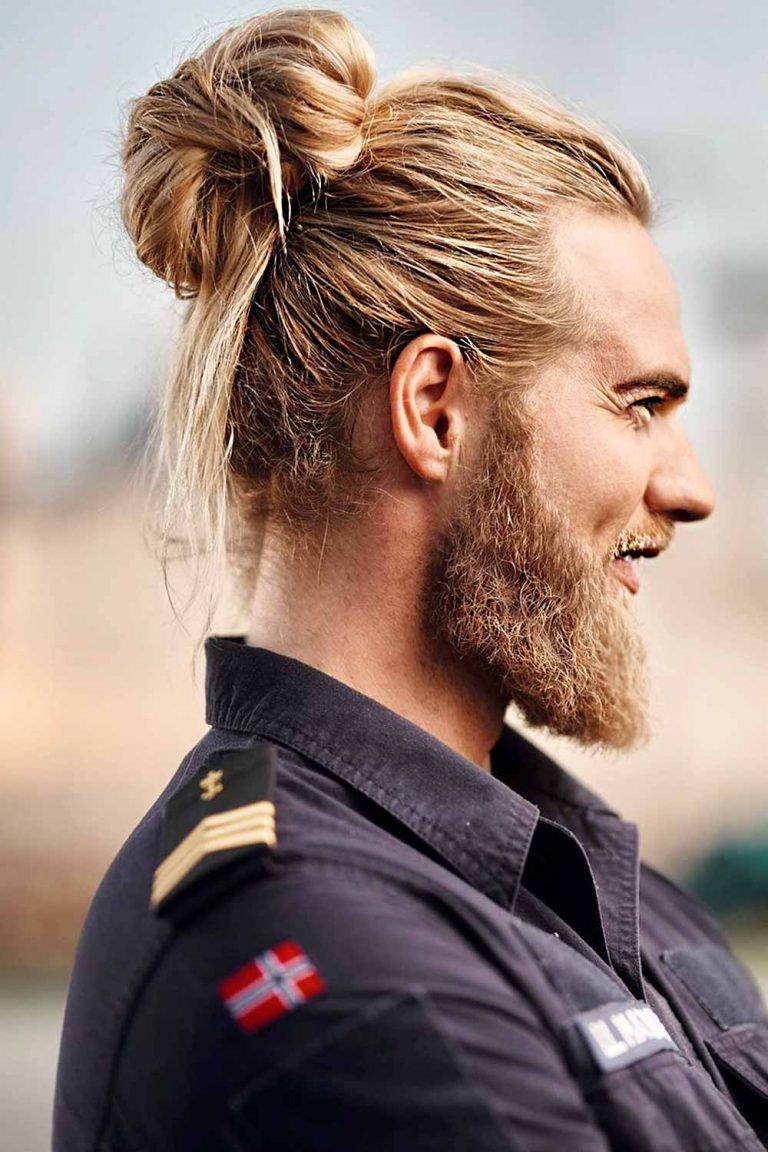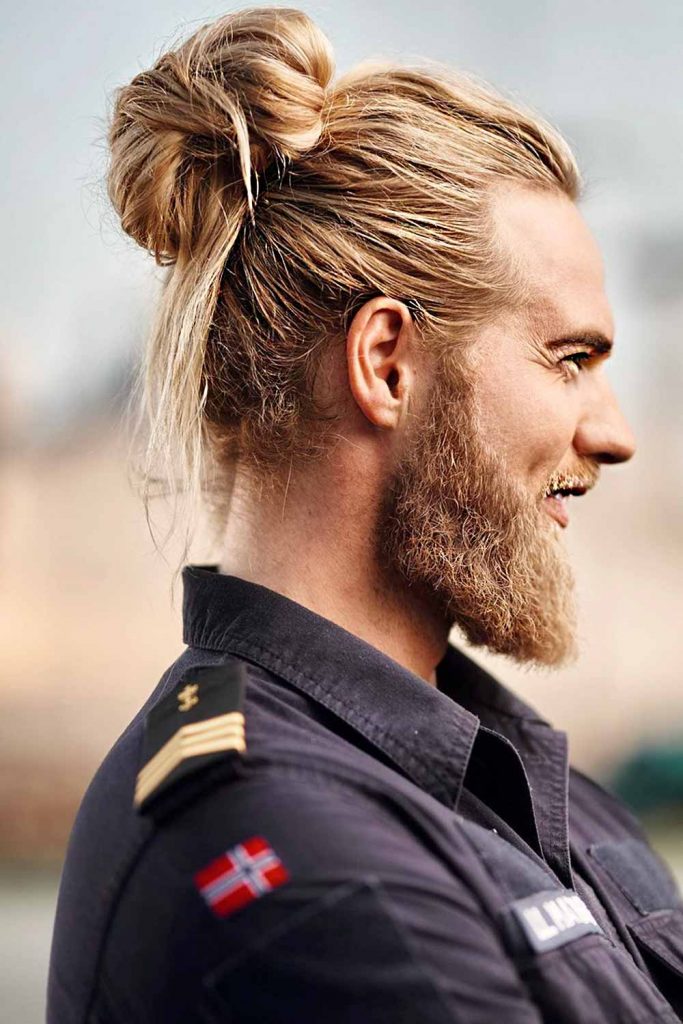 Source: @lasselom via Instagram
Blonde Men Haircuts Pompadour
What can be more elegant and fascinating than a pompadour? You got it! A blonde men pompadour. Although the hairstyle was popularized by dark haired King of Rock 'n' Roll Elvis Presley, it looks drop dead gorgeous on blonde hair as well. You can also give it a modern twist by complementing it with a fade or taper.
Source: @keller_konturen via Instagram
i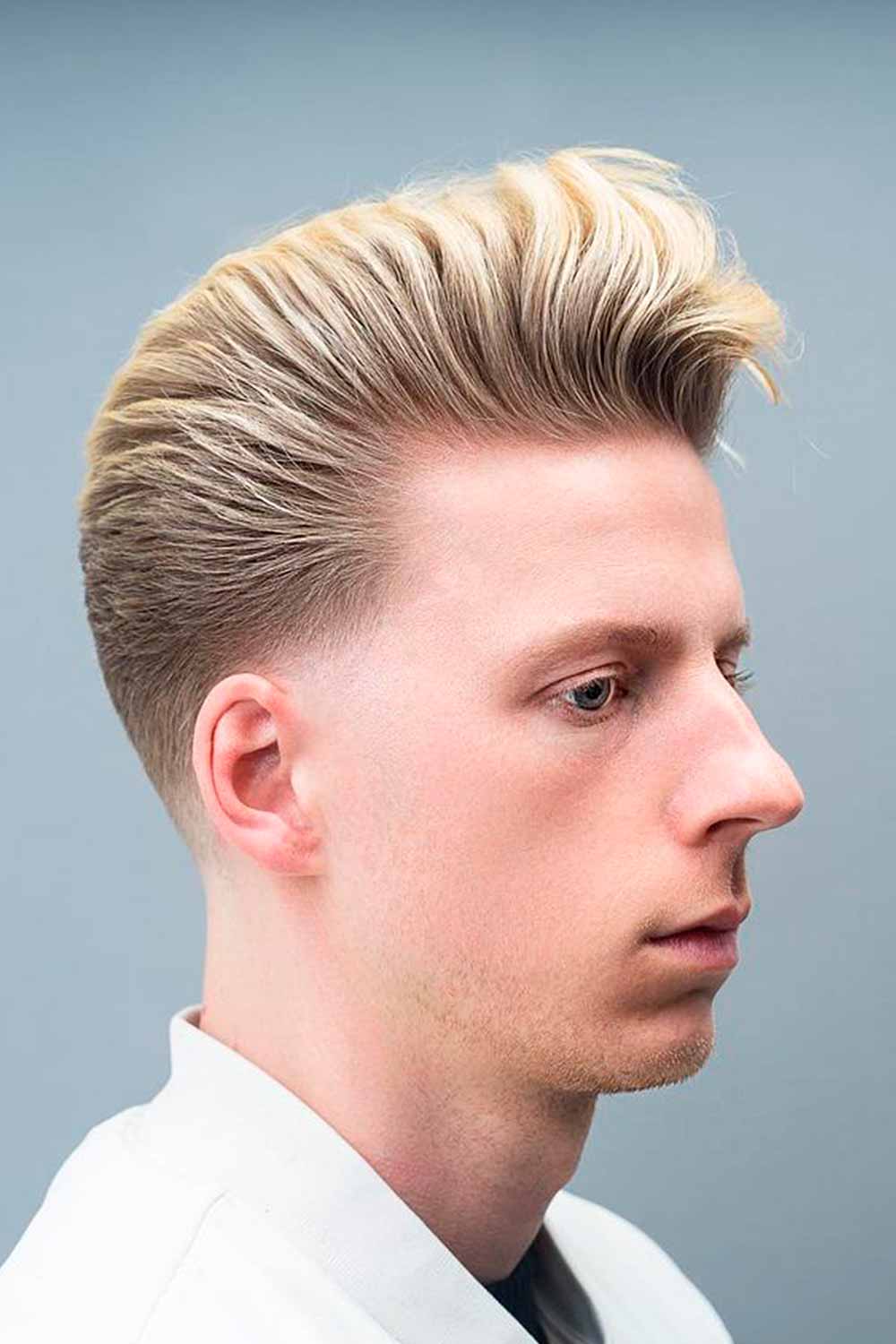 Source: @blackfishbry via Instagram
i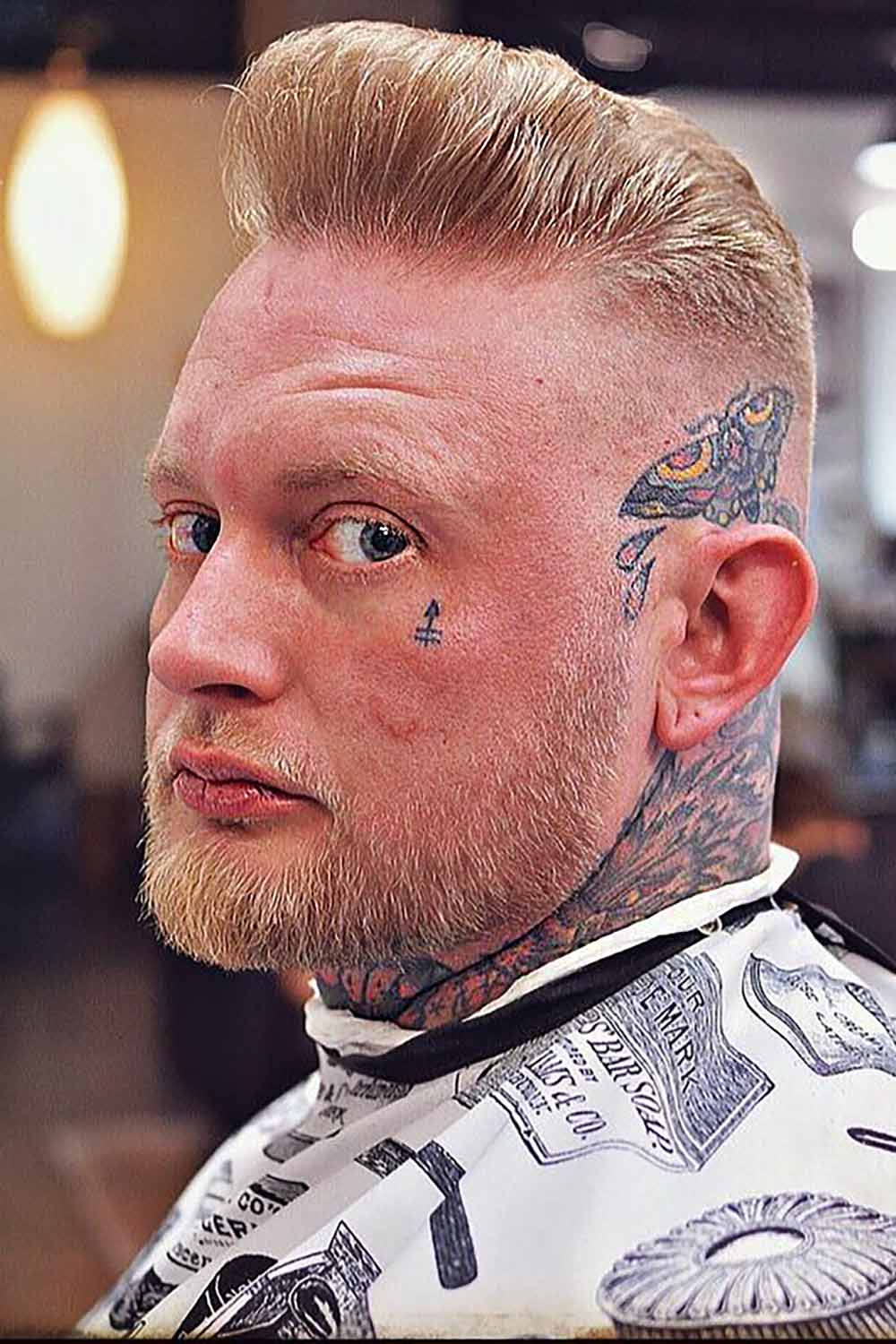 /
Blonde Men Undercut
When blonde hair boys want to take their hairstyle to another level, they choose an undercut haircut. The top can feature any blonde men haircuts, from relatively short to quite long. You can then style them in a plethora of different ways, like brushed back, combed over, spiked up, etc.
Source: @alan_beak via Instagram
i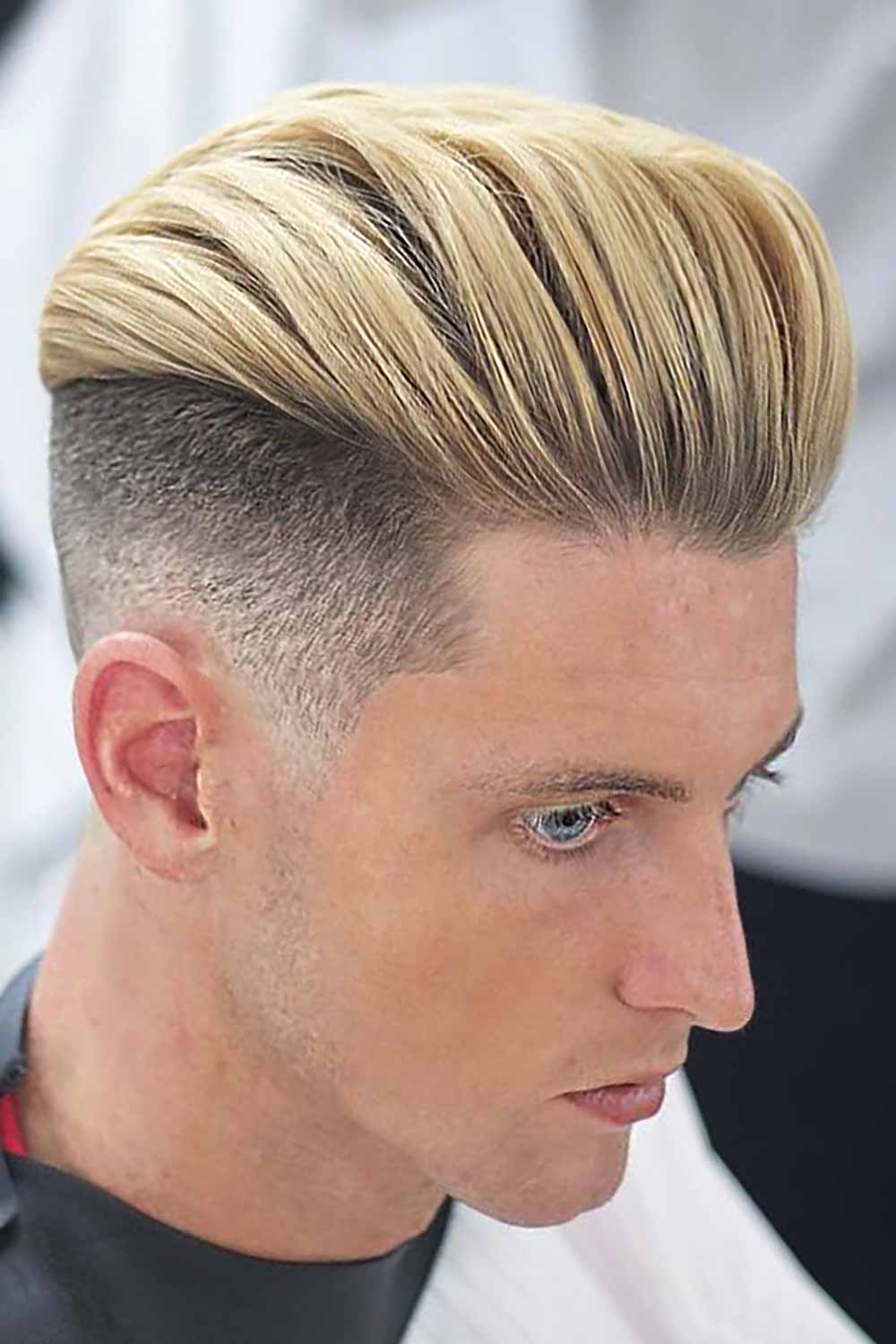 Source: @barberking_kh via Instagram
i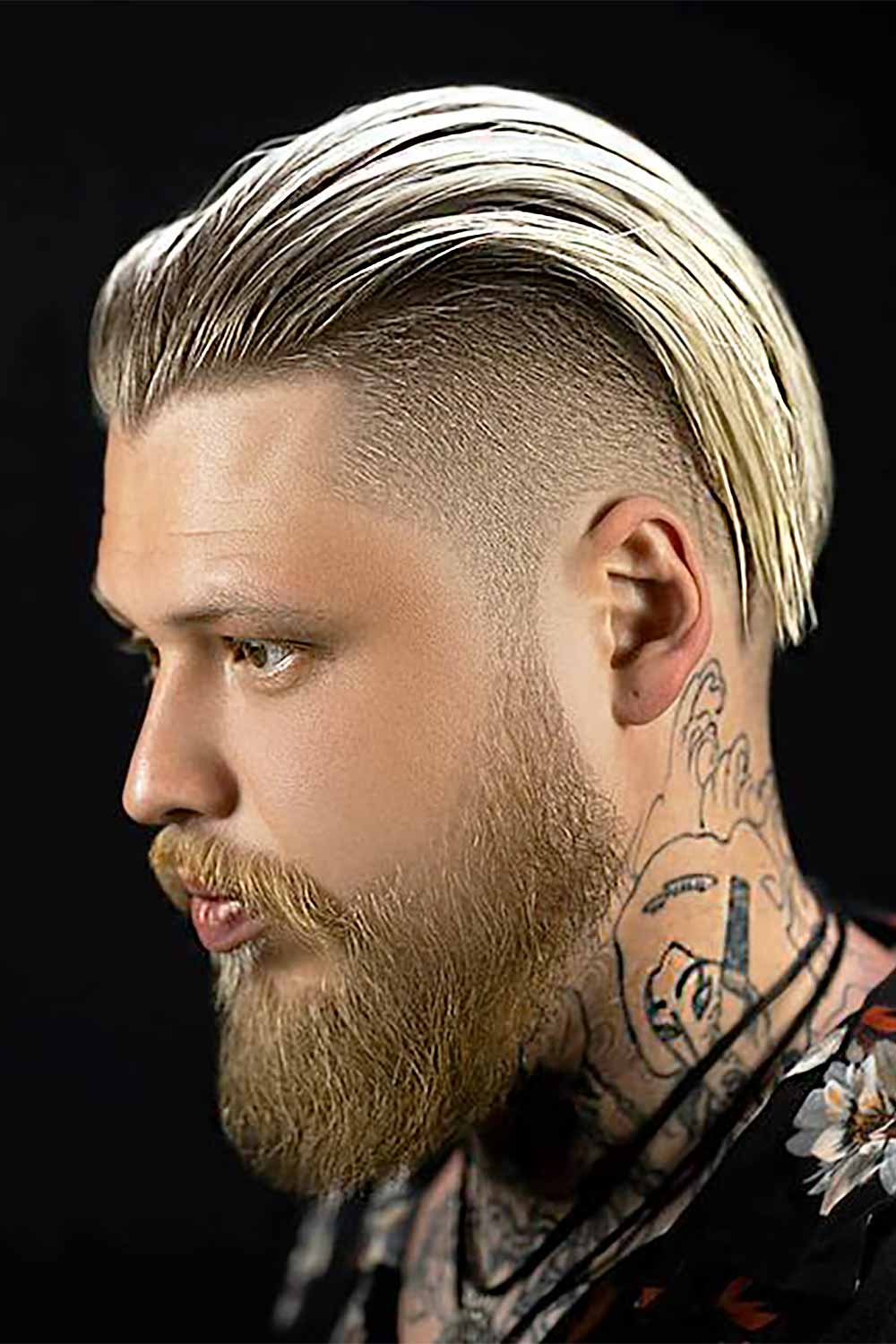 /
Mullet Blonde Haircut Men
Have you heard the latest hair news? A mullet is back and it is not going anywhere anytime soon. Of course, it has been adjusted to follow modern trends. The back is now cut much shorter than in the past and the sides can feature a fade, a taper or even an undercut. And to pull everything together, you can dye your hair blonde.
Source: @r.braid via Instagram
i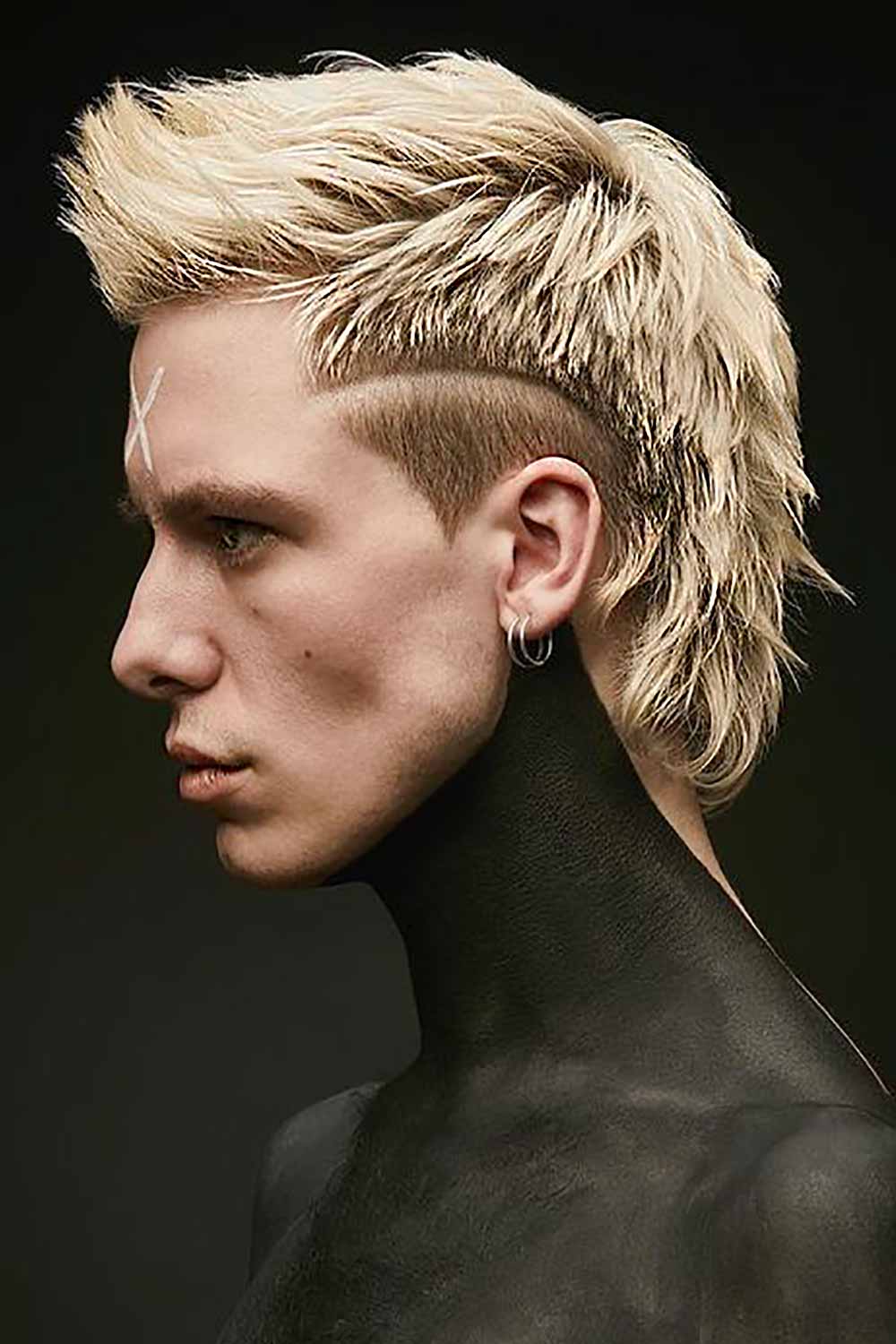 Source: @dexterdapper via Instagram
i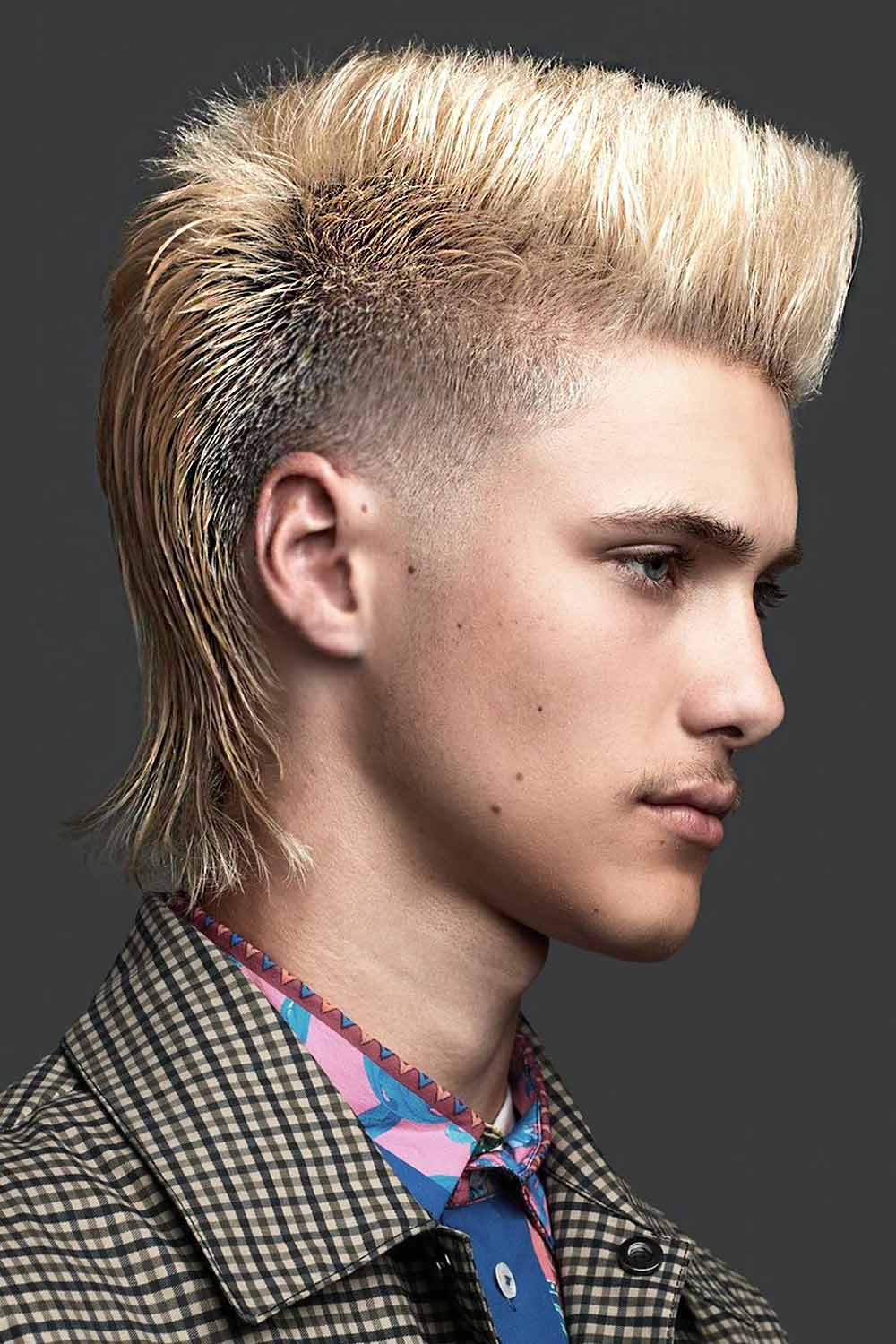 /
Blonde Slicked Back Hair
Are you looking for a hairstyle that would allow you to step into any door? Your search stops here. A slicked back blonde hairstyle is pure perfection. It is so sophisticated and refined that you can literally wear it to the Royal reception. So, you can never go wrong with it.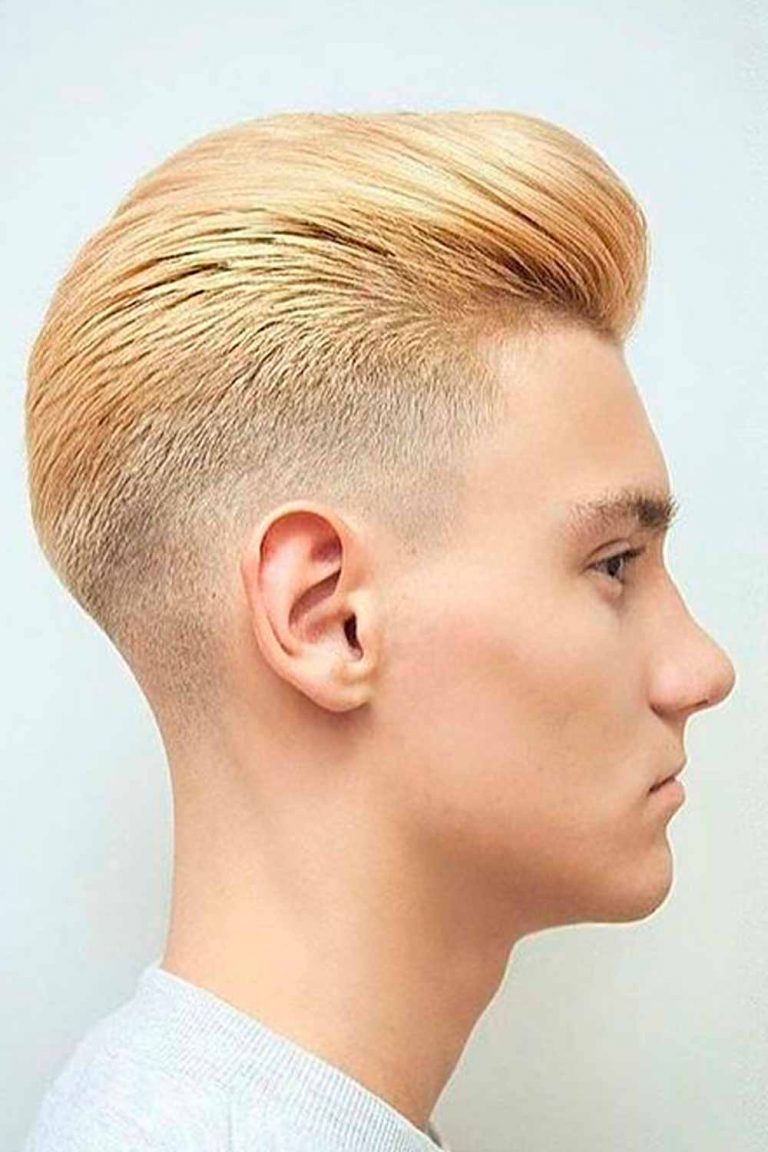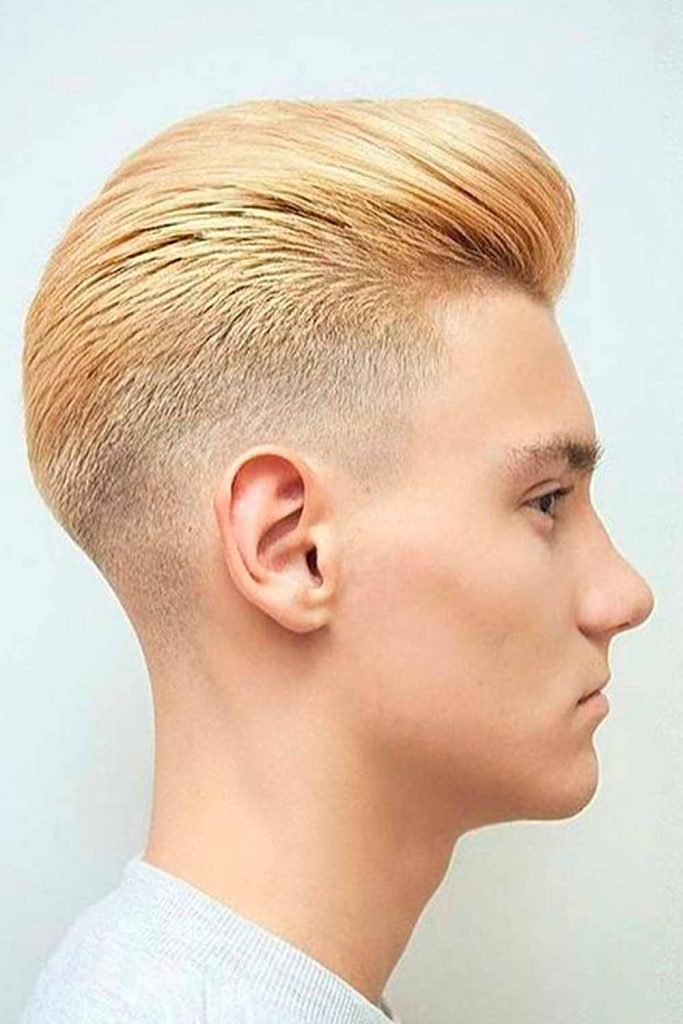 Source: @dynasty_barbers via Instagram
Blonde Man Faux Hawk
A faux hawk is arguably one of the most common dyed hairstyles for men. Yet, it usually incorporates rather vivid colors. To make it more wearable, you can get blonde tips male highlights. They keep your top more defined and textured, so you will not have to style it much.
Source: @alan_beak via Instagram
i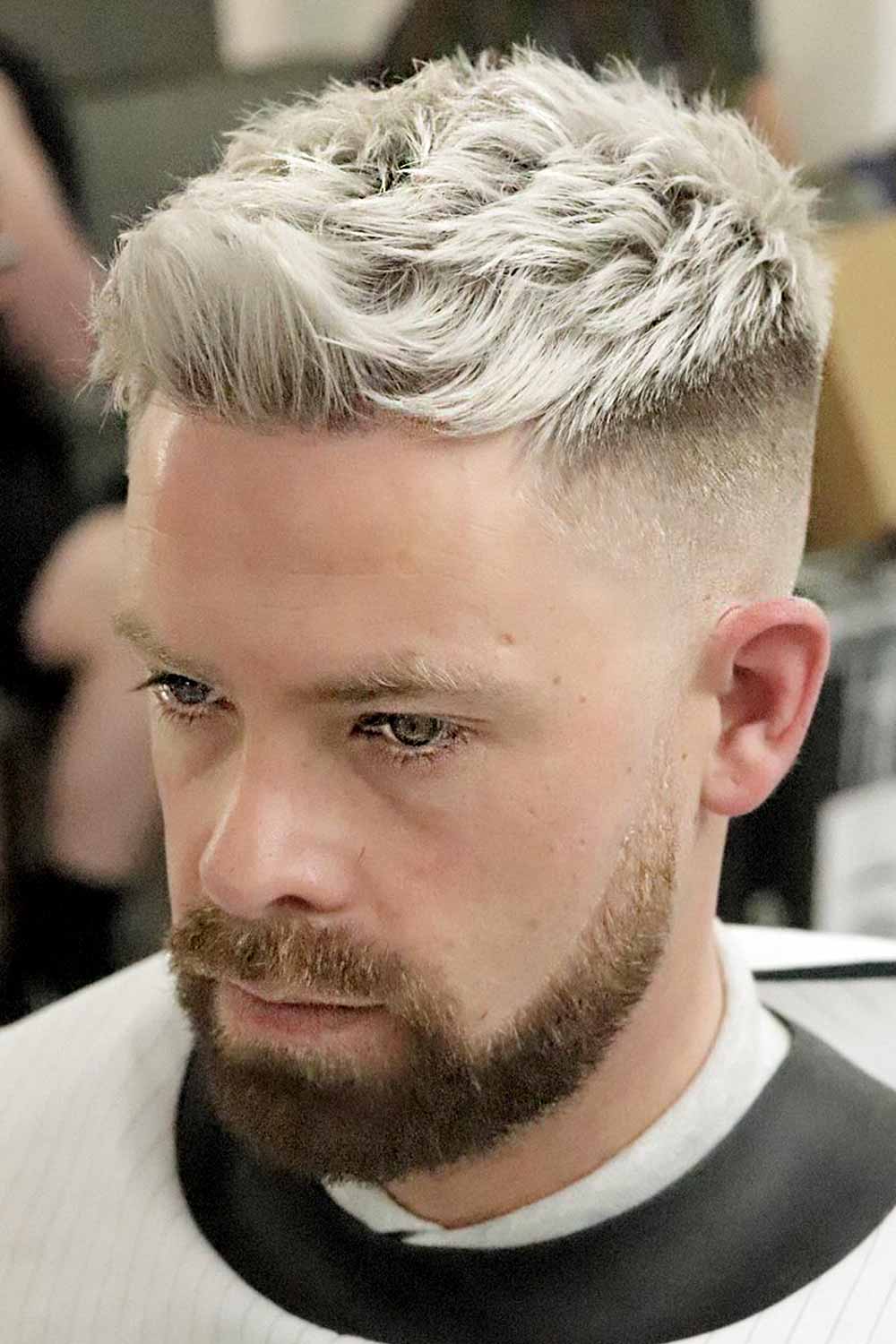 Source: @tombaxter_hair via Instagram
i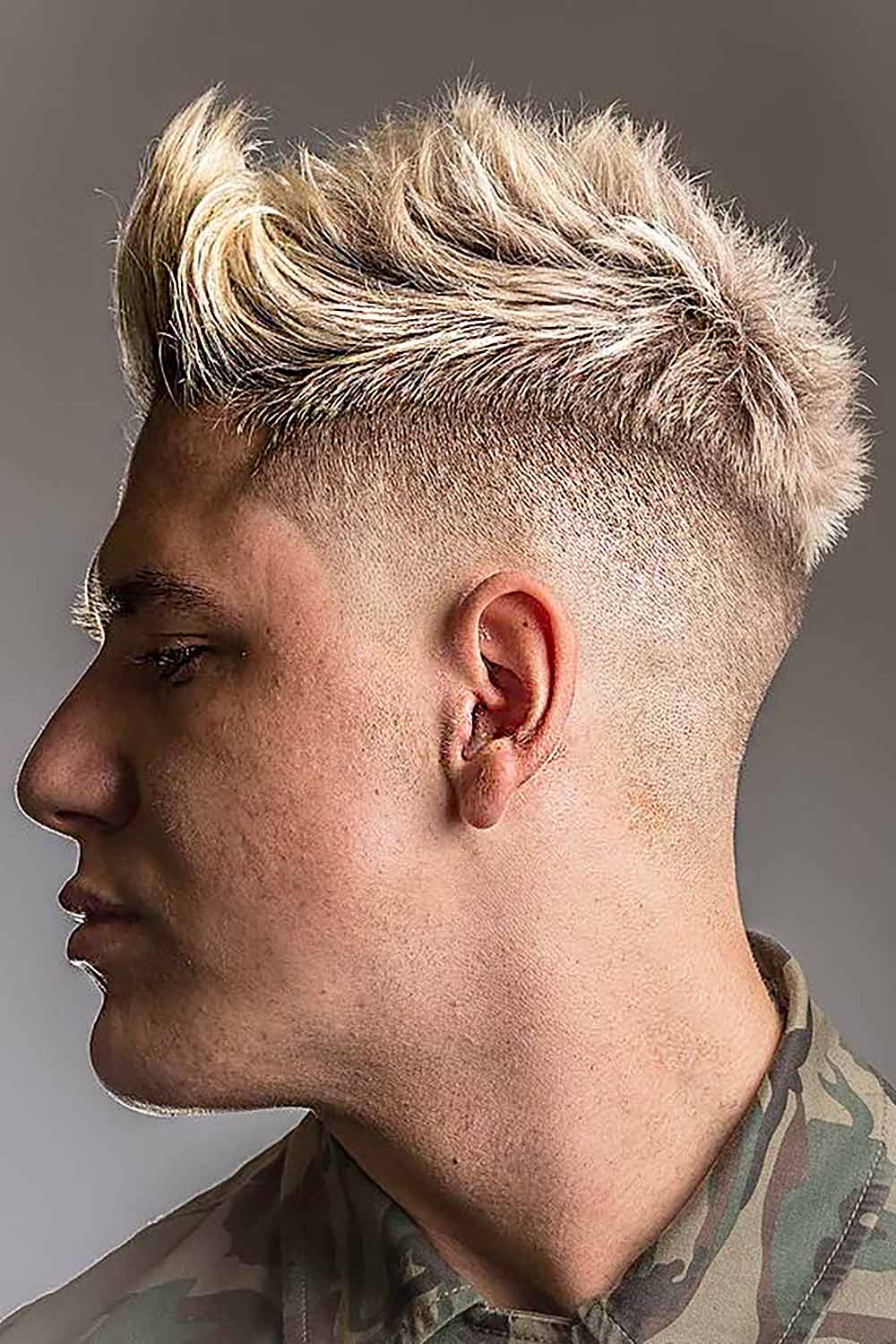 /
With any of these blonde men haircuts, you will look absolutely gorgeous. Hopefully, you have found a style that would resonate with you most. And whenever you need fresh ideas on your blonde hair look, feel free to come back for more inspiration.
FAQs
How to style blond hair?
In terms of styling, blonde hair does not differ much from brunette or other dark hair colors. So, most hairstyles work for it just fine. Moreover, if you have a blonde mane, your hairstyle looks movable and dimensional without much effort. That is why haircuts with a lot of texture, like a shag or a fringe, come out especially flattering on you. Those who prefer longer locks should definitely try a man bun and Viking braids. Need something more elegant and polished? A pomp, a combover and a quiff are your sure bet.
How do guys dye their hair blonde?
Like with any other dying job, you have two options – either DIY or entrust the task to a professional. Guys with deeper hair colors may need to bleach their manes. As this procedure may be quite damaging, especially when you are not sure what you are doing, leave it for your hair stylist. For fair hair, a box hair dye may work just fine. There are also hair dyeing techniques for light hair that do not require using bleach, which may be a suitable option for you.
Is blonde hair attractive on guys?
Similarly to any other physical feature, blonde hair is mostly a matter of taste. Yet, it may not just work for some guys, as they cannot pull it off. However, according to a dating website study, women find men with darker hair more attractive. There is a theory though that blonde hair is associated with guys who prefer to have fun rather than commit to a relationship. Yet, generally, a lot of blonde men look good.