Justin Bieber hair has so many personalities that we barely can keep up. Today, we see him as a gentleman with a sleek comb over, whereas no later than yesterday, he rocked ruffian messy spikes. His hair fully echoes his current mood and lifestyle. So, let's take a closer look at the evolution of Justin Bieber's hair.
October 2021
For Justin Bieber hair 2021 was the year of transformation. In October, he again chopped off his kinks and sported a short and neat haircut. While it was not the shortest out of all Justin Bieber haircuts, it was still pretty edgy and sharp.
View this post on Instagram
January 2020
In January 2020, the good old Justin Bieber hair style was wings or you may know it by the name skater hair, which became incredibly popular among eBoys. The style featured relatively long locks styled flipped up like wings. Biebs often accompanied it with a baseball cap to complete the look.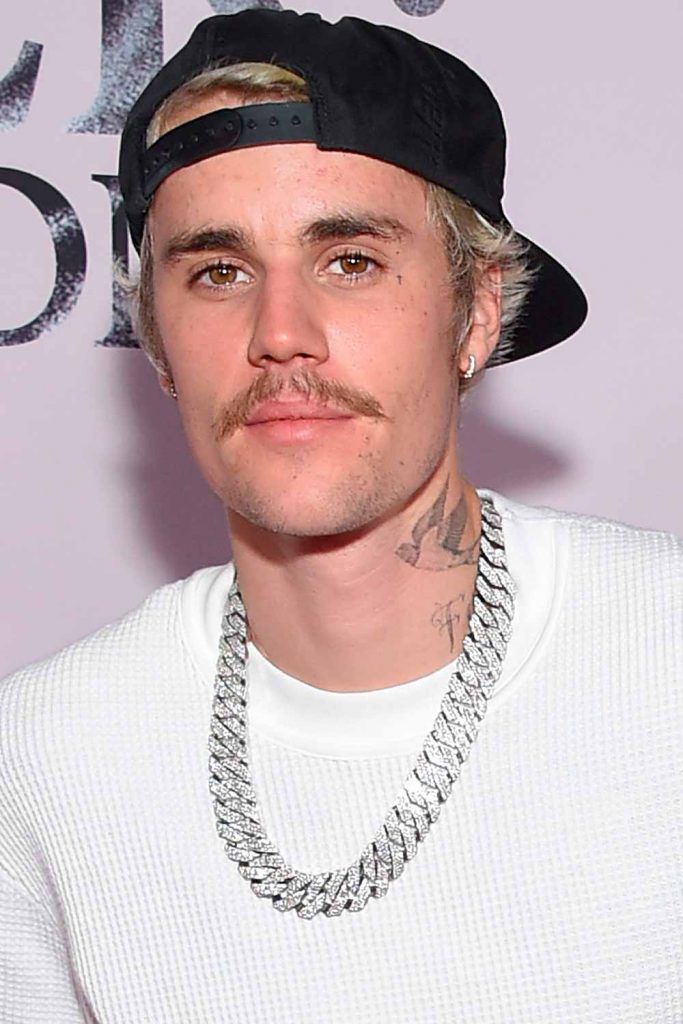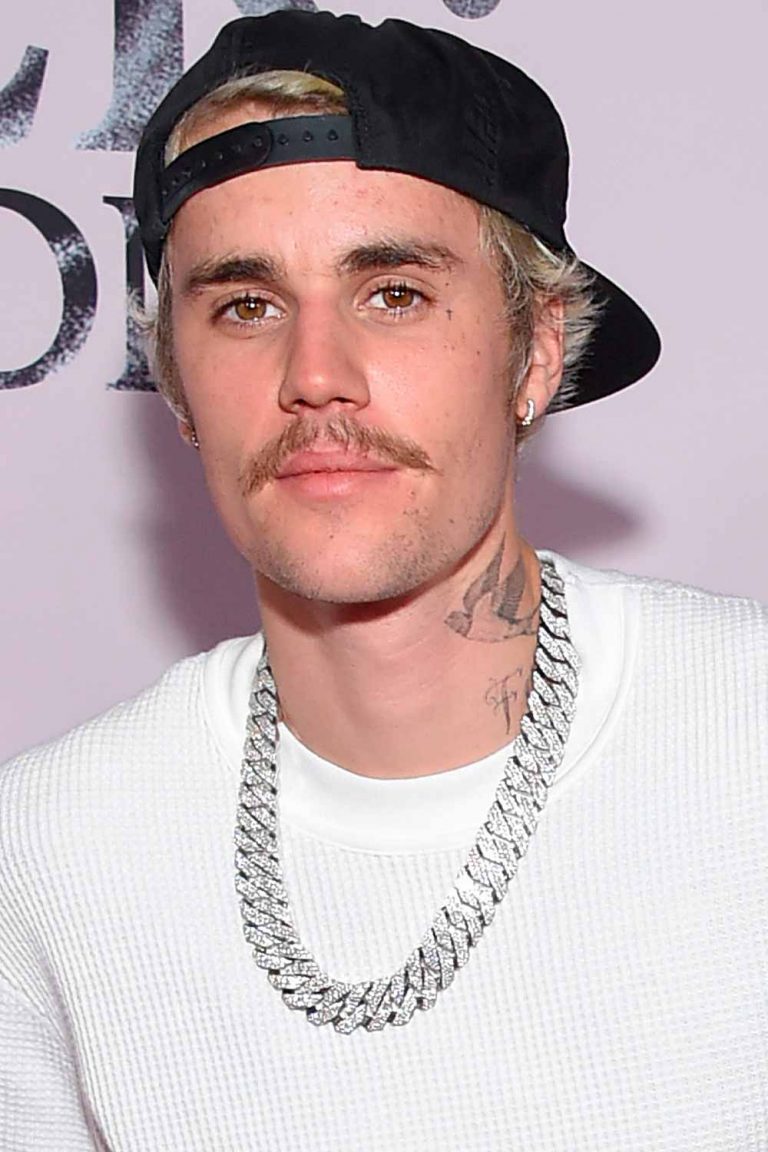 DFree/Shutterstock
October 2019
View this post on Instagram
They say you cannot step twice into the same river and the Biebers successfully prove them wrong. Of course, it was the whole new wedding, which they decided to have the second time, with different outfits and hairstyles, yet the same strong bond and relationship. As proof of his maturity, Justin opted for an elegant and sleek hairstyle that fitted the solemn occasion perfectly. Notably, Hailey followed her now-hubby and pulled off a sophisticated look herself.
November 2018
Wiev this post on Instagram
Justin Bieber new haircut was spotted on Instagram stories as, perhaps, one of the ways to celebrate his newly married relationship status. A classic buzz cut apparently signifies a new page in Buzztin's life.
July 2018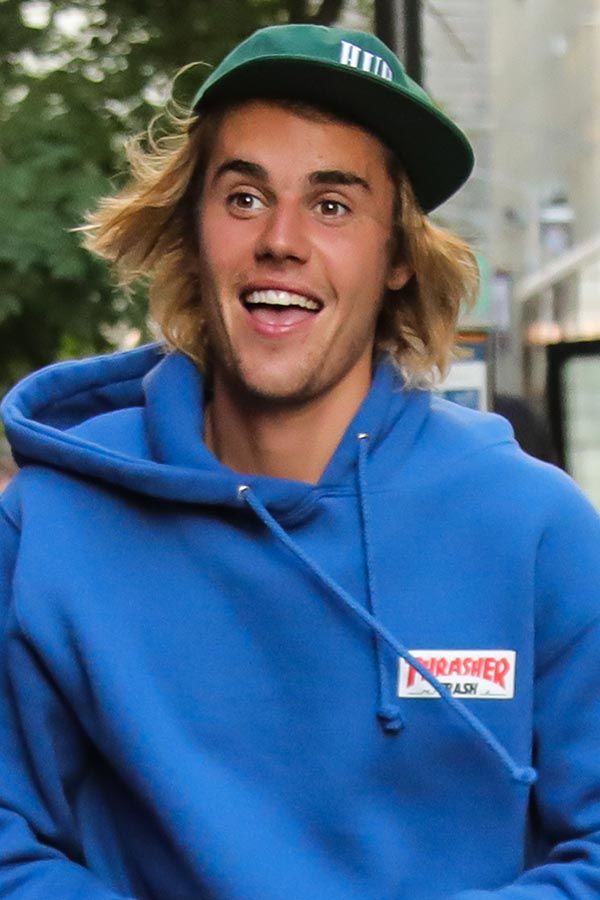 Liam Goodner/Shutterstock
As soon as Justin's relationship with his wife-to-be at the time, Hailey Baldwin, broke new ground, his hairstyle gained the relaxed and carefree air familiar probably only to people who are that in love. Surfer hair didn't last long though as well as their engagement.
April 2016
Tinseltown/Shutterstock
Ok, the emo-fringe isn't the only Justin Bieber hair cut that public frowned upon. Bleached-blonde Bieber's dreadlocks were also a very controversial hairstyle. And we sighed with a relief when he was over it.
February 2016
Tinseltown/Shutterstock
Here's a win-win combination, as Bieber's blonde undercut sported with a black shirt and bow tie creates a really striking double contrast. And Justin Bieber beard, well a patch of stubble to be exact, is a pretty nice enhancement to the whole look.
November 2015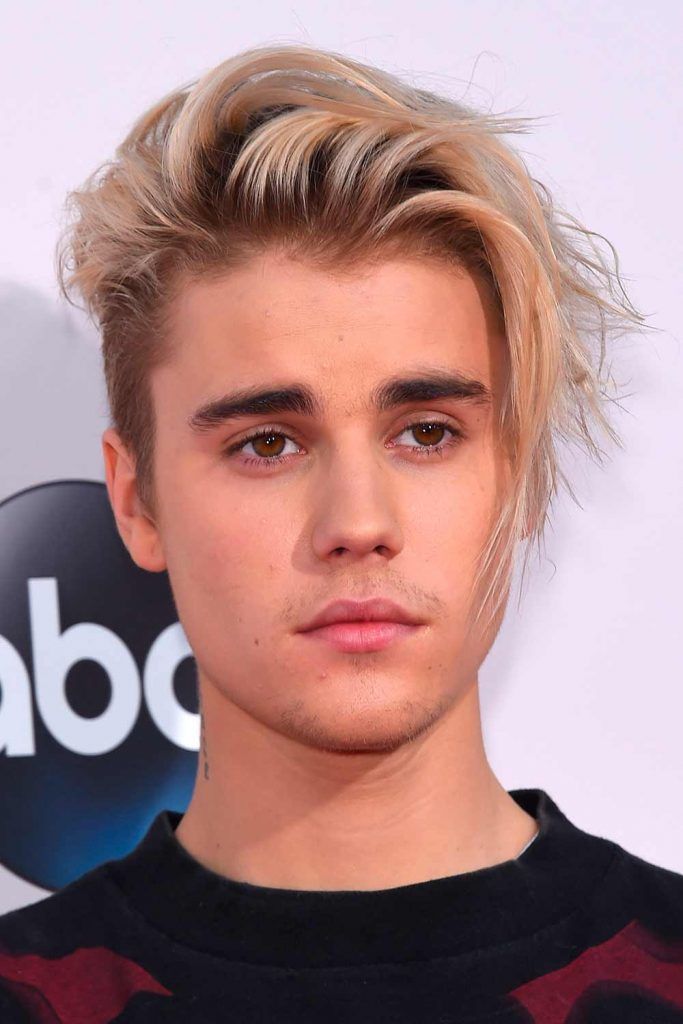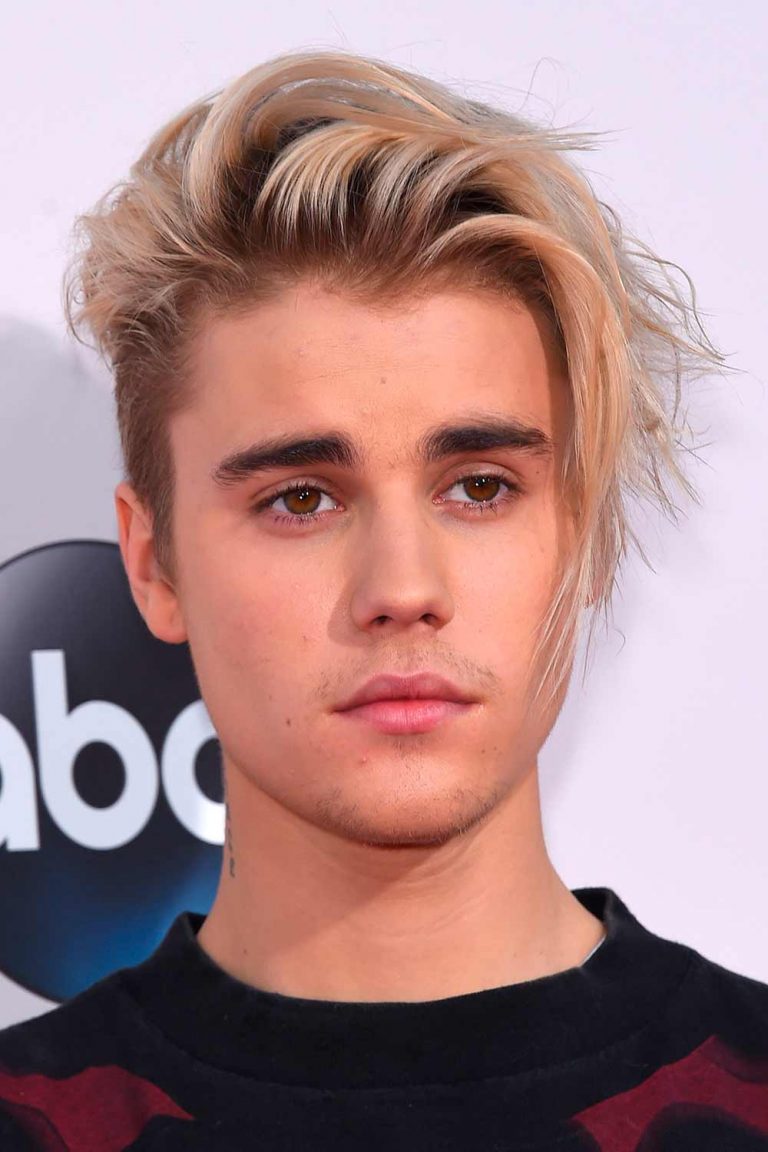 DFree/Shutterstock
Just in time for the premiere of his 4th album, Justin Bieber showcased a new haircut. While it obviously was inspired by Kate Gosselin's take on a revert mullet, Bieber gave it a nifty twist by tousling the bangs and allowing them to go with the flow.
August 2015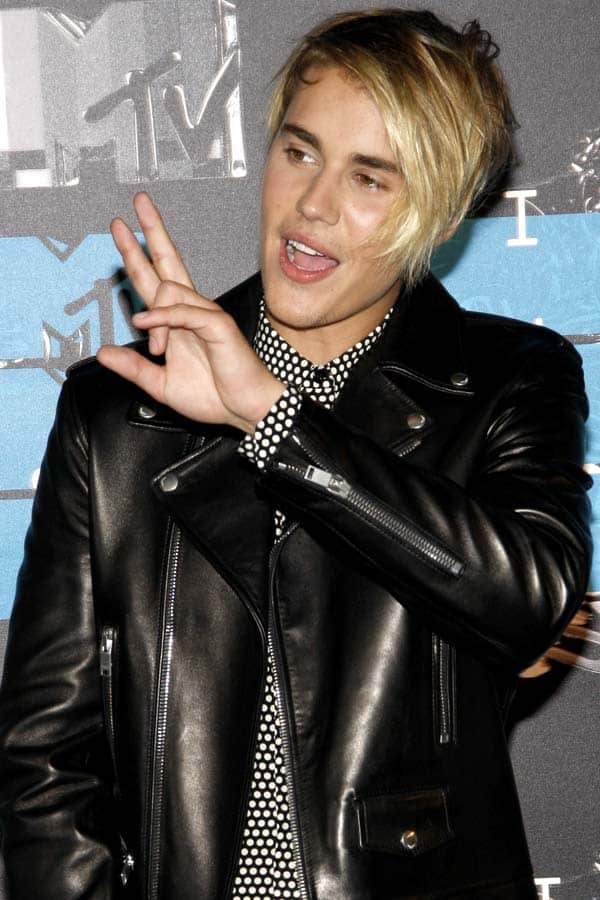 Tinseltown/Shutterstock
We're not sure whether Justin Beiber hair tried to join some kind of youth subculture or JB simply pulled the plug on styling, but one thing's for sure, this long straight dirty-blond fringe pushed to one side has raised a lot of questions.
May 2015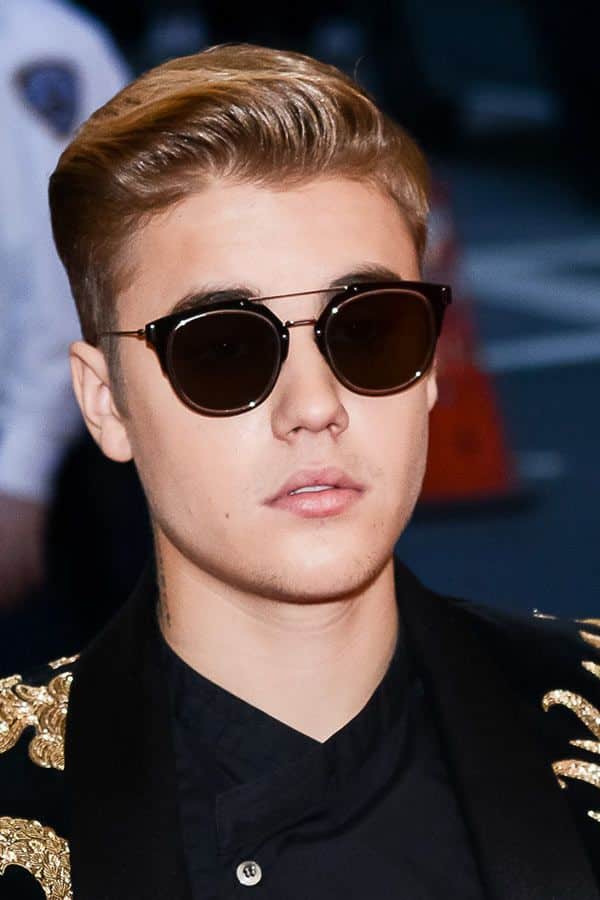 Sky Cinema/Shutterstock
This Bieber haircut is more wearable and down-to-earth although it also has the Bieber flair. The extensive top is separated from the trimmed sides with a natural side part. Elegant yet casual choice.
March 2015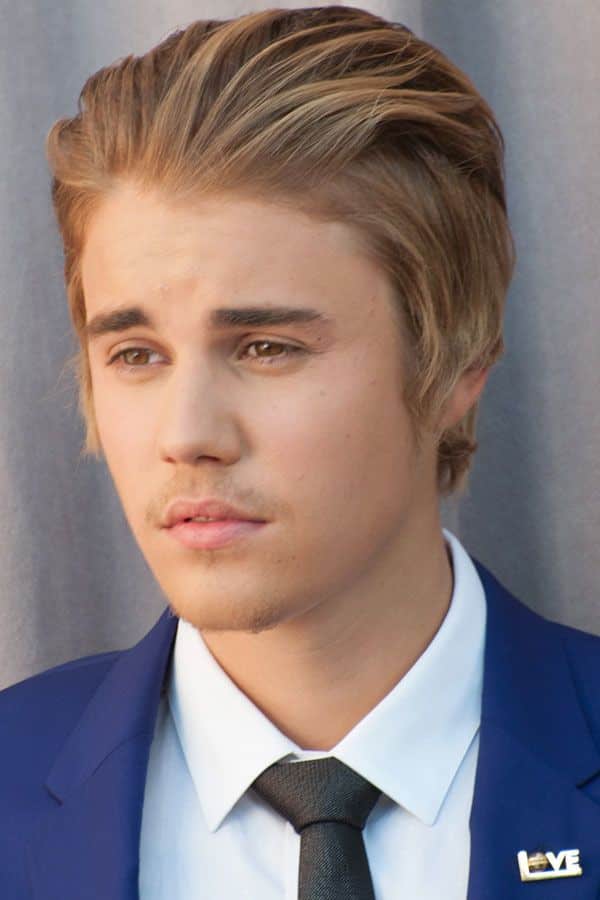 Jaguar PS/Shutterstock
Slick back hair and a black tie are always a good match. Though, it wouldn't be Bieber hair if it didn't have his personal turn. The hair left quite long all over the head. The top section is brushed back with enhanced texture while the sides a left hang loose. As an embellishment, the Biebs chooses an ephemeral mustache.
December 2013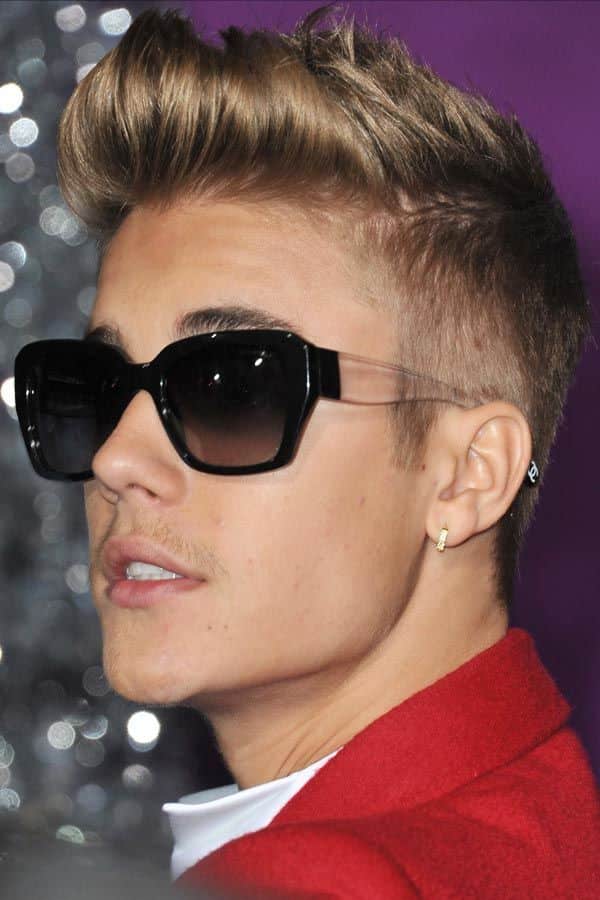 Jaguar PS/Shutterstock
Thanks to Justin Bieber short hair styles have earned one more unique take on a classic faux hawk. With voluminous front bent at the tips to create a canopy and tapered sides, this is ultimately one of our favorite Justin Bieber hairstyles.
May 2012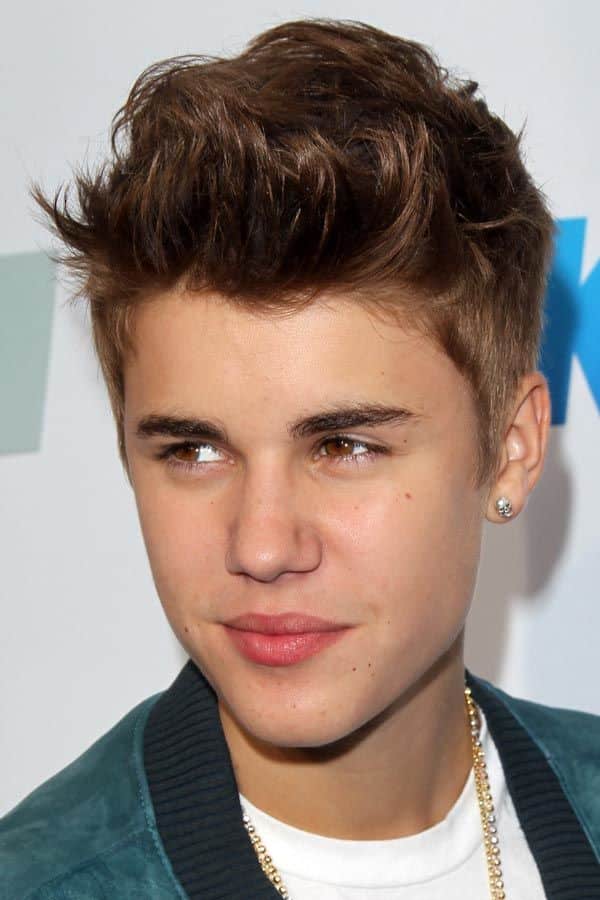 DFree/Shutterstock
As he was stepping into adulthood, Justin Bieber hairstyle got more mature too. He left his mushroom cut behind and opted for spiked hair instead.
November 2011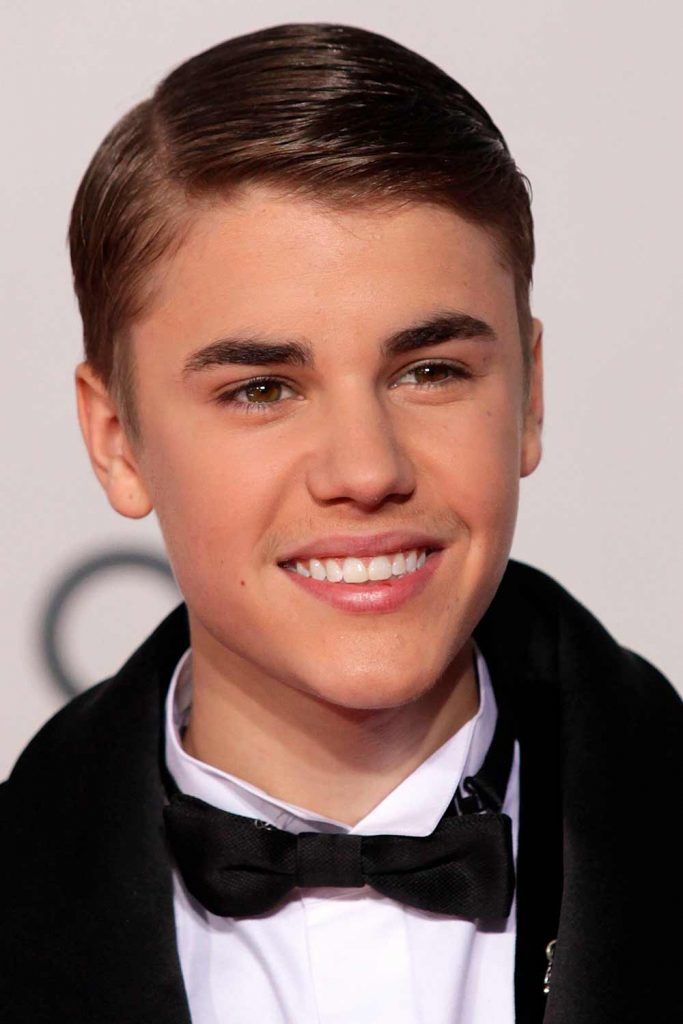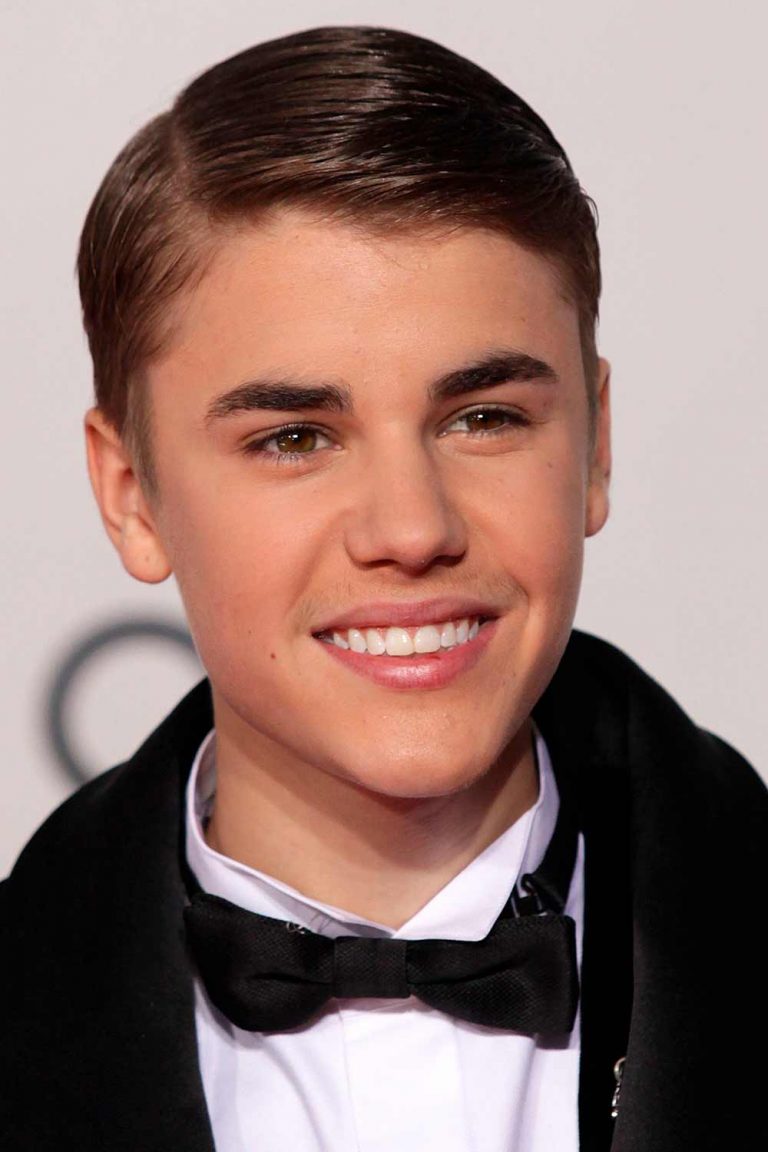 DFree/Shutterstock
Justin chooses to complement his tuxedo attire with a classic sleek comb over. You can never go wrong with such a polished look for the American Music Awards and Biebs seems to know it well. Thanks to the generous amount of a strong-hold hair styling product with a glossy finish, the singer's mane looks flawless during the whole ceremony.
May 2011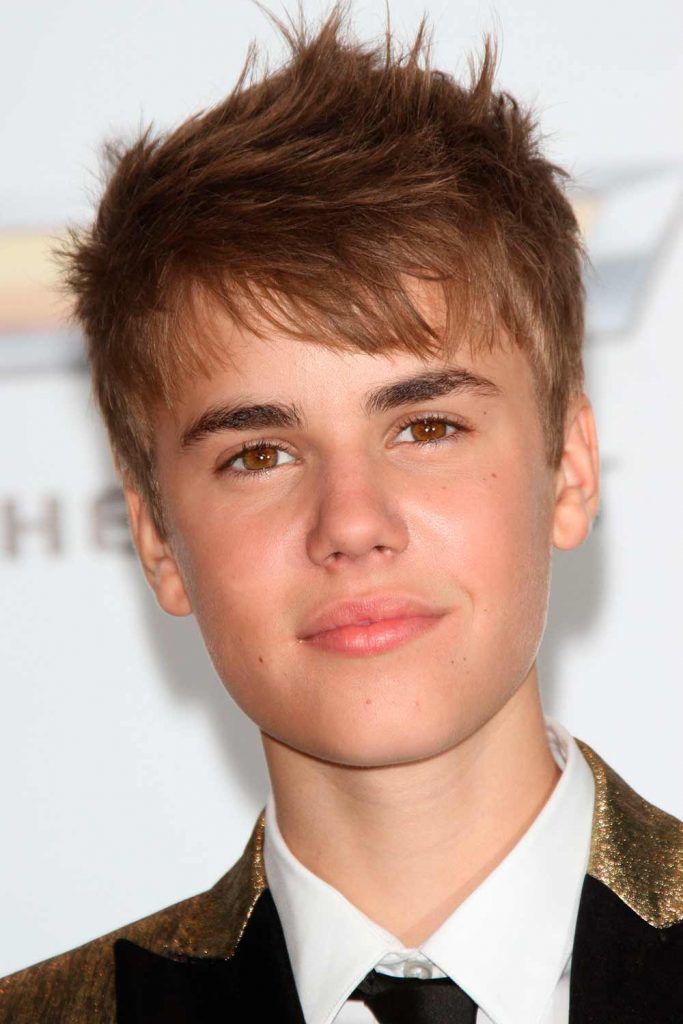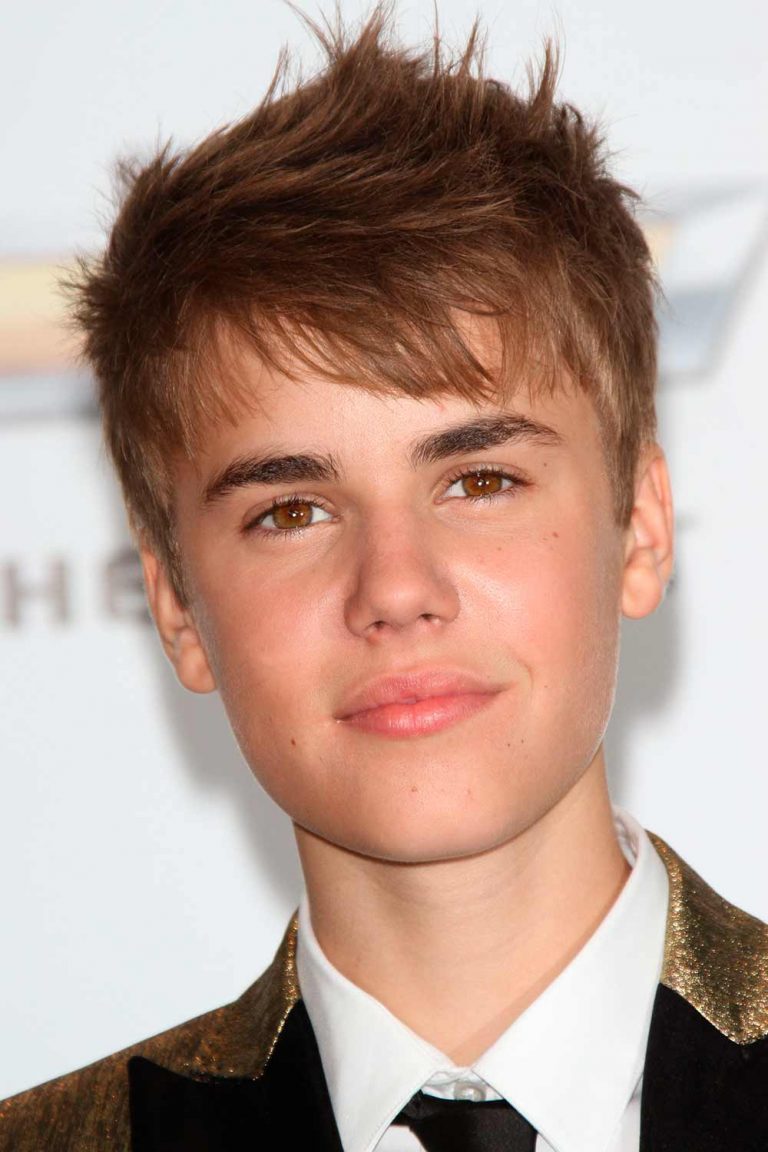 s_bukley/Shutterstock
Justin decides to give his signature "helmet" hairstyle a snazzy turn and transforms it into a spiked up 'do with an elegant air. This allows him to appear on the Red Carper with a bold yet refined hairstyle.
February 2009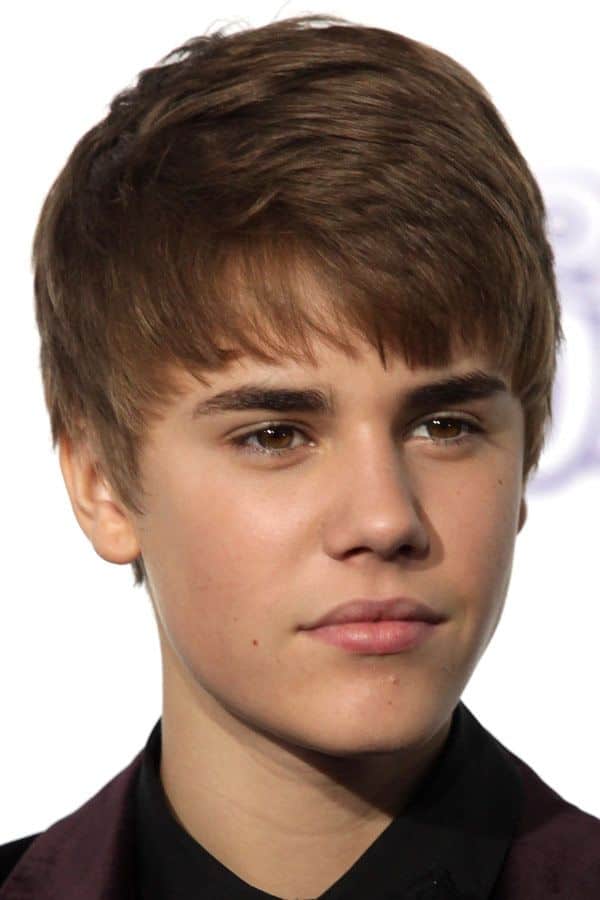 DFree/Shutterstock
At the beginning of his career, Justin Bieber long hair was given a bowl cut. Although it reminded of a helmet a bit, thanks to the slightly swept to the side front and Bieber's sweet voice, it was welcomed with warmth and hospitality in the rough singing world, unlike many other Justin Bieber haircut styles.
Justin Bieber hair has come a long way since his "Baby" days. It has morphed from the boyish bowl cut to the masculine buzz cut. Although this homebody states that he's settled down, something makes us believe that soon we'll witness a whole new twist in his grooming life.
FAQs
What is Justin Bieber 2022 hairstyle called?
Justin Bieber new hairstyle is called wings or skater hair. Its other names include a Mod haircut, a flow and flippies. While an original version usually finishes lower than the eye level, there are also shorter variations. This trendy Justin Bieber haircut is characterized by wavy strands that fall down the middle of the ears and flip up on the ends, resembling the wings of an airplane.
What has Justin Bieber done to his hair?
When the singer faced a lot of criticism for his hairstyle that looked like locs, the world was introduced to Justin Bieber new hair cut, which was a plain buzz cut. Being accused of cultural appropriation, he decided to shave his hair off.
Is Justin Bieber a natural blonde?
Yes, Justin Bieber blonde hair color is natural. Though, he often likes to bleach his locks for a bolder hair look.
Is Justin Bieber dreading his hair?
Even though Justin Bieber new hair style was criticized heavily because of its resemblance to locs, the singer still kept dreading it.
REFERENCES:
Justin Bieber | Home. Source
YouTube. Justin Bieber. Source
Justin Drew Bieber is a Canadian singer, songwriter and actor. Source
Was this article helpful?