Although an eBoy haircut is not a brand new hair look, this fact does not make it any less popular. This stylish way to wear your bangs pushed to the sides has a multitude of variations. No wonder that you can pull it off regardless of your hair type or length. For the main gist of the style and the most popular ways of sporting it, head over to the informative guide we prepared for you.
What Is Eboy Haircut?
To channel an eBoy meaning of their staple haircut is what should be discussed first. So, according to the general eBoy definition, this is a type of a male haircut and hairstyle that features long strands of hair on the top of the head defined with a middle part and fashioned so that they resemble curtains.
How To Wear Curtains Today
The classic eBoy 90s haircut used to be sleek and straight. The center parting was strong and defined. Nowadays, you can sport it no matter your hair type. So, a modern eBoy hair style looks more textured, relaxed and incorporates an uneven, natural parting. By the way, in fact, this haircut resembles a classic bowl cut for a pot, only with a central parting.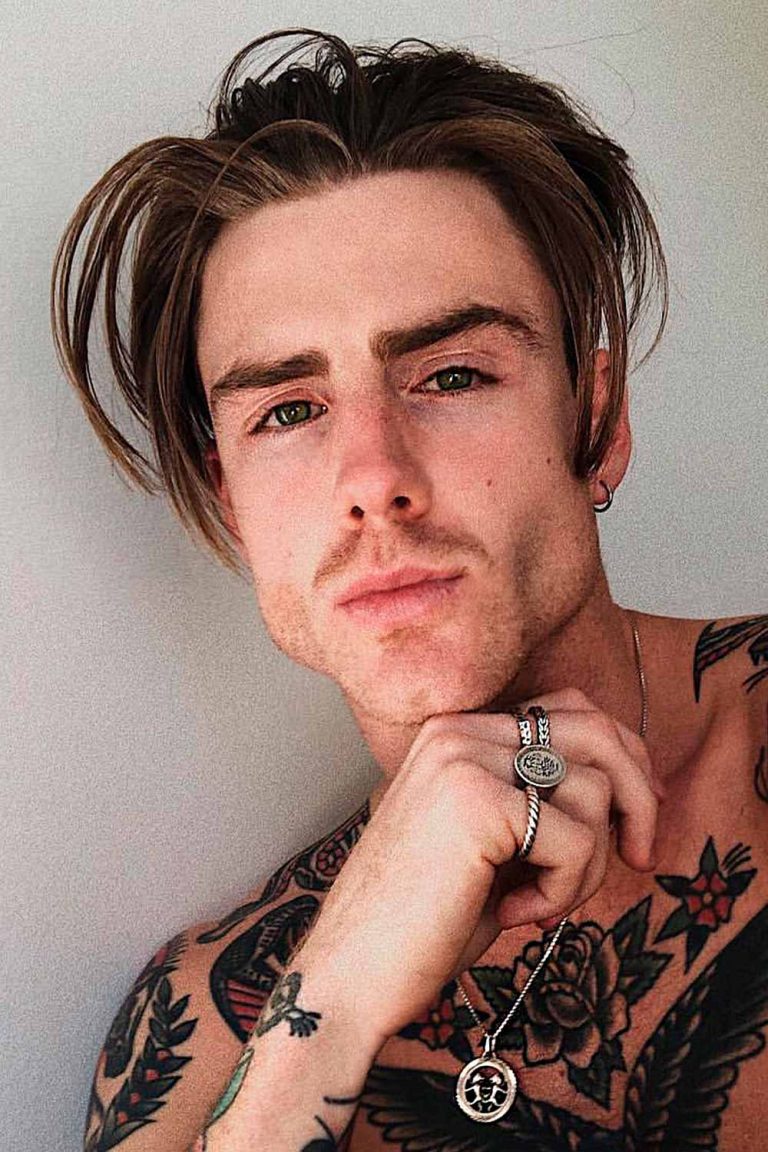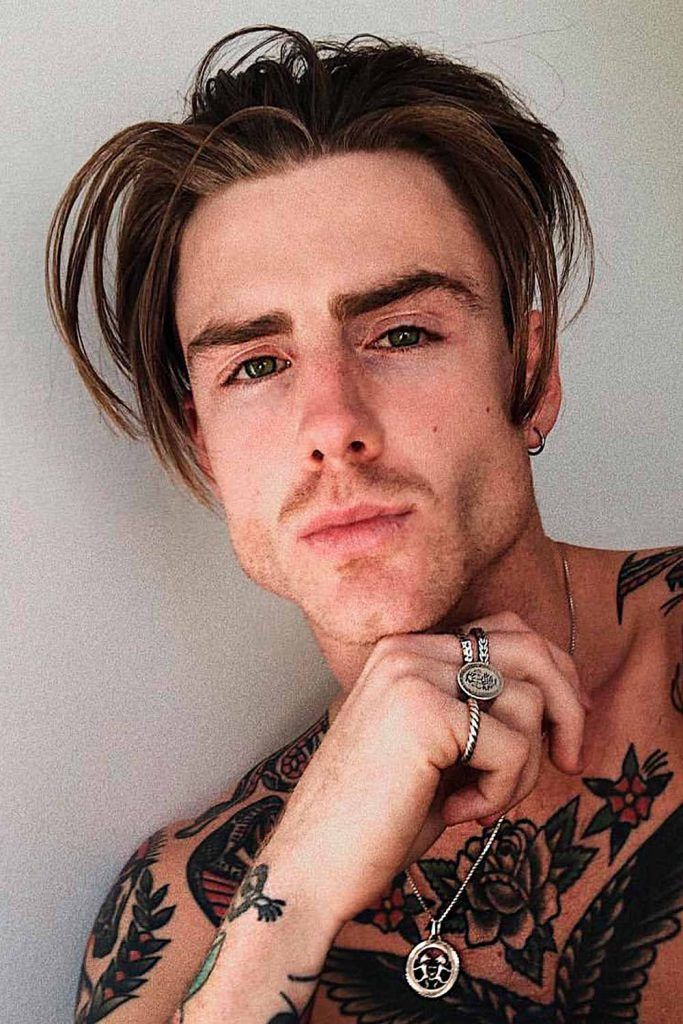 Source: @thomasdavenport via Instagram
What To Ask For
The choice of a curtained hair style depends on your hair type. Those who have wavy or curly tresses should consider long curtain bangs, as they will not look like a thatch in that way. If your hair is straight, then it is better to go with a cheek-length haircut for a face-framing effect.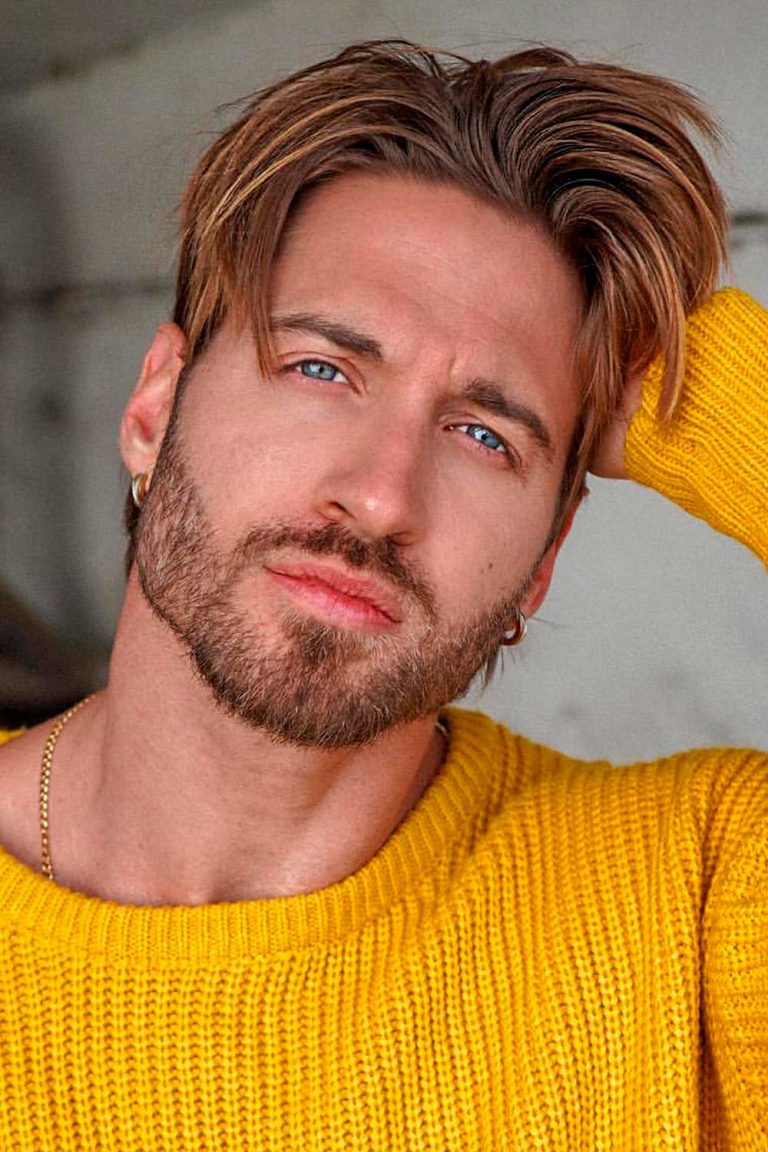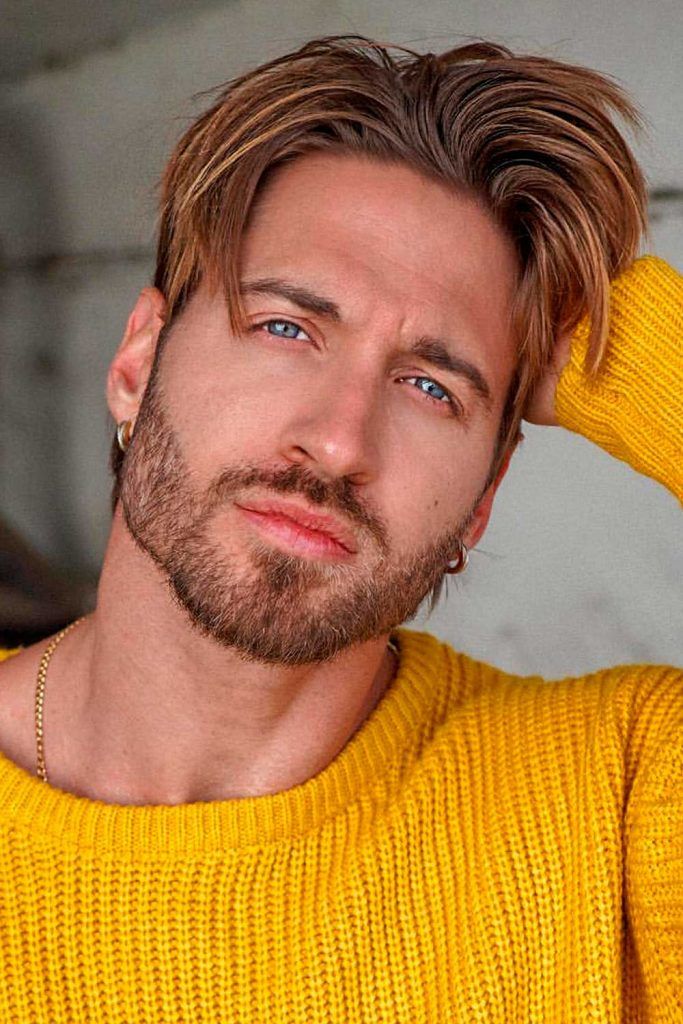 Source: @travbeachboy via Instagram
How To Style It
Method 1: Using A Hair Gel.
If you do not have much time for styling your curtain haircut, then a hair gel is your way to go. Scoop a small amount of a hair gel with your hand and apply it to your tresses styling them back. This will give a wet finish to your curtains haircut.
Method 2: Using A Hair Mousse.
This method works best for guys with curls. Use a dollop of a hair mousse on your locks while they are still damp and style them with a hair dryer for a bouncy effect for eBoy haircut.
Method 3: Using A Round Brush.
To pull off the 90s curled bang, you will need to employ a round brush and a hair dryer. Style the ends so that they flip outward for an iconic eBoy look.
Method 4: Using A Hair Straightener.
Another way to pull off this staple of grunge hairstyles is by employing a hair straightener. Yet, do not forget to protect your locks with a heat spray to avoid damage.
Method 5: Using A Hair Pomade.
Those who lean toward a messy and breezy eBoy style should definitely stock up on a hair pomade. Rub a blob of the product between your palms and apply to dry locks. Do not forget to scrunch them several times to highlight the texture.
Eboy Hairstyles
Now that you know everything about this trendy middle parting haircut, it is time to get inspired by the most popular curtain bangs 2021.
Timothée Chalamet Eboy Haircut
Timothée Chalamet gives a curtains hair style a fresh twist. Not only does he embrace his natural hair texture but he also moves the middle parting to the side.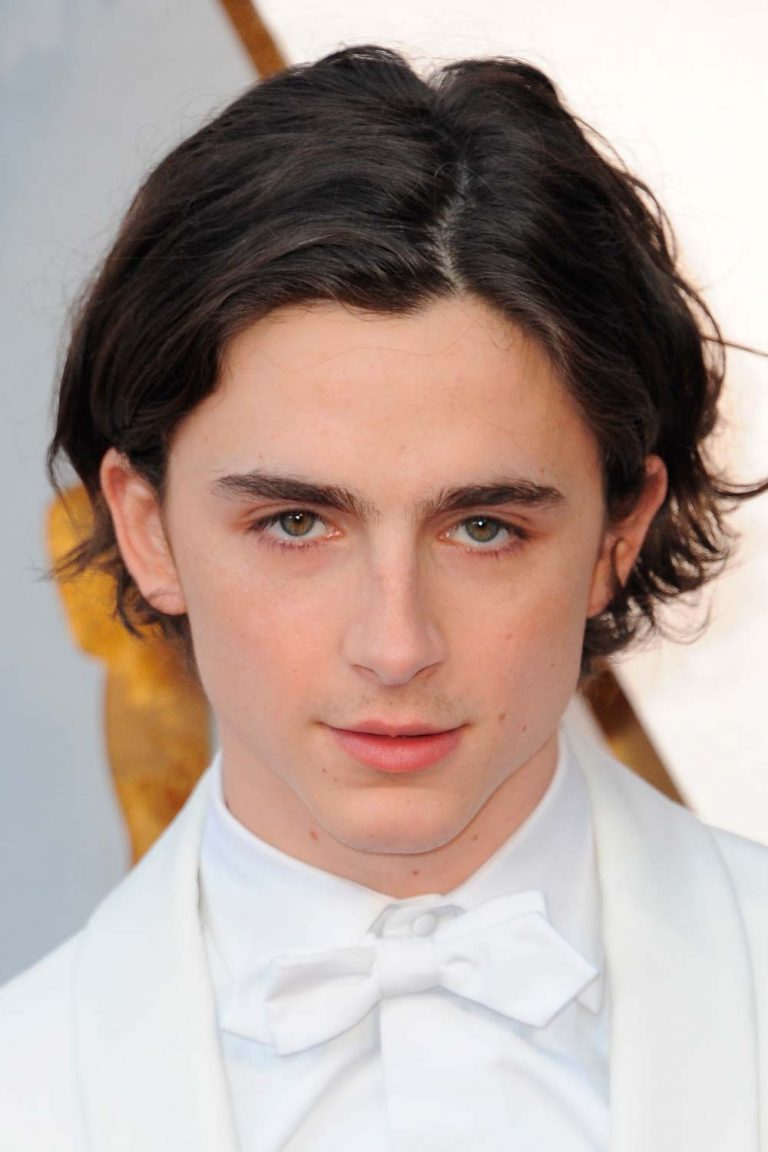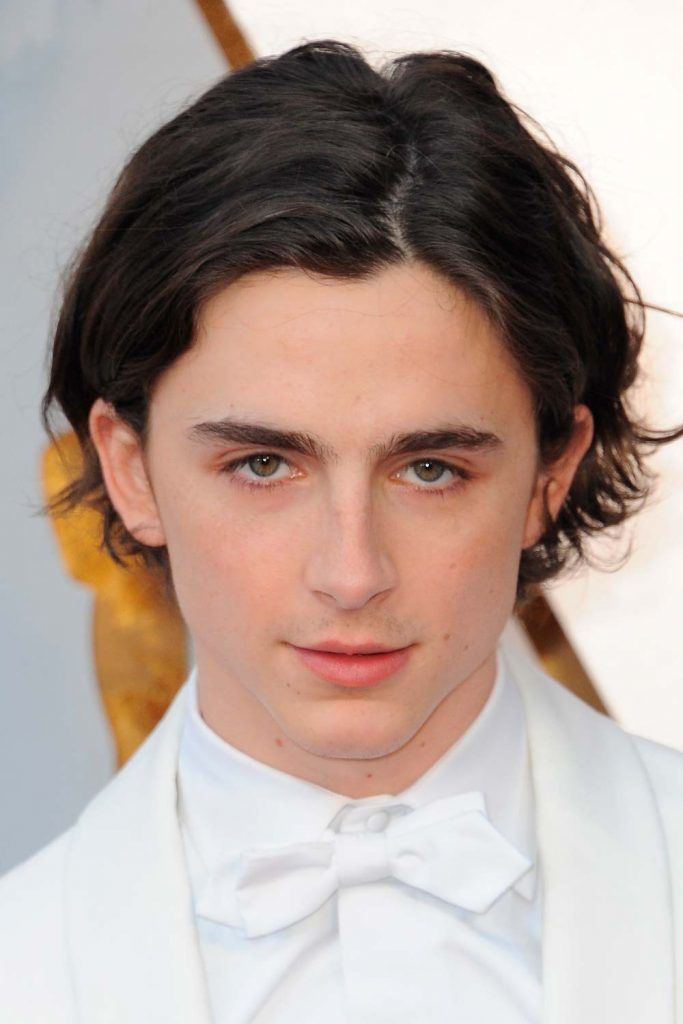 Tinseltown/Shutterstock
Keanu Reeves Eboy Haircut
Every Keanu Reeves hairstyle becomes iconic and his take on a curtain cut is no exception. To give his look a masculine vibe, the John Wick star complements it with a coarse beard.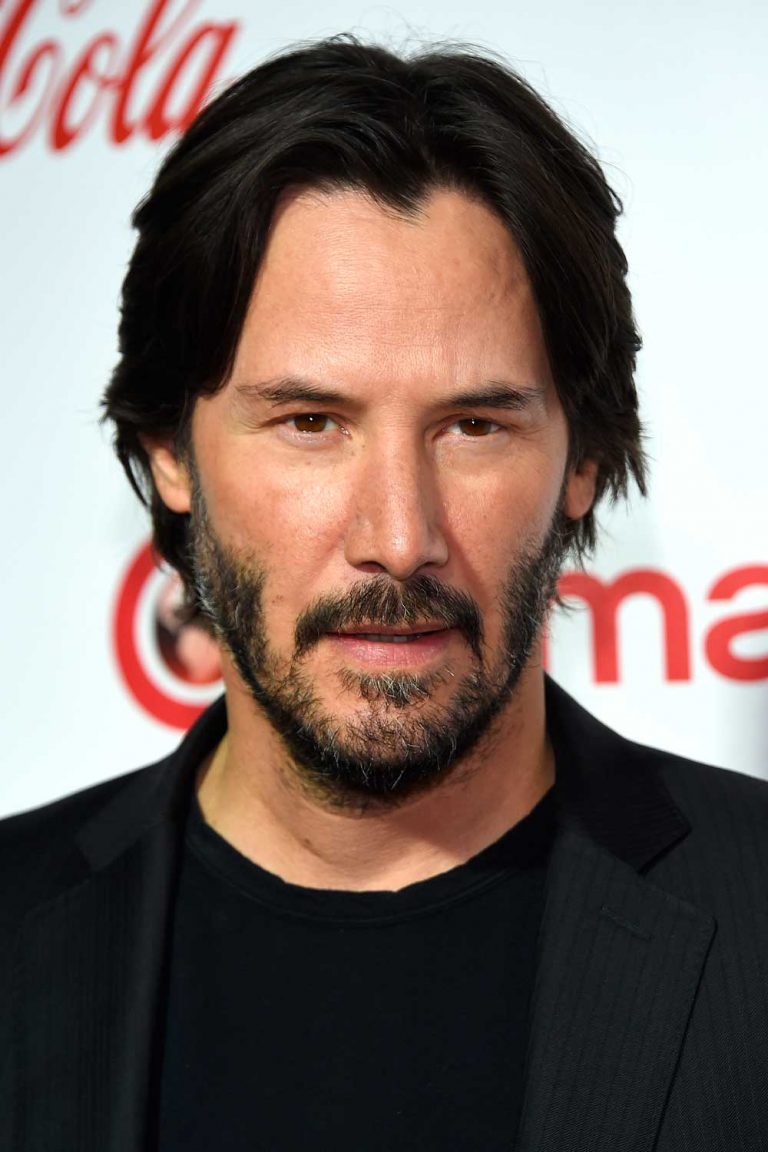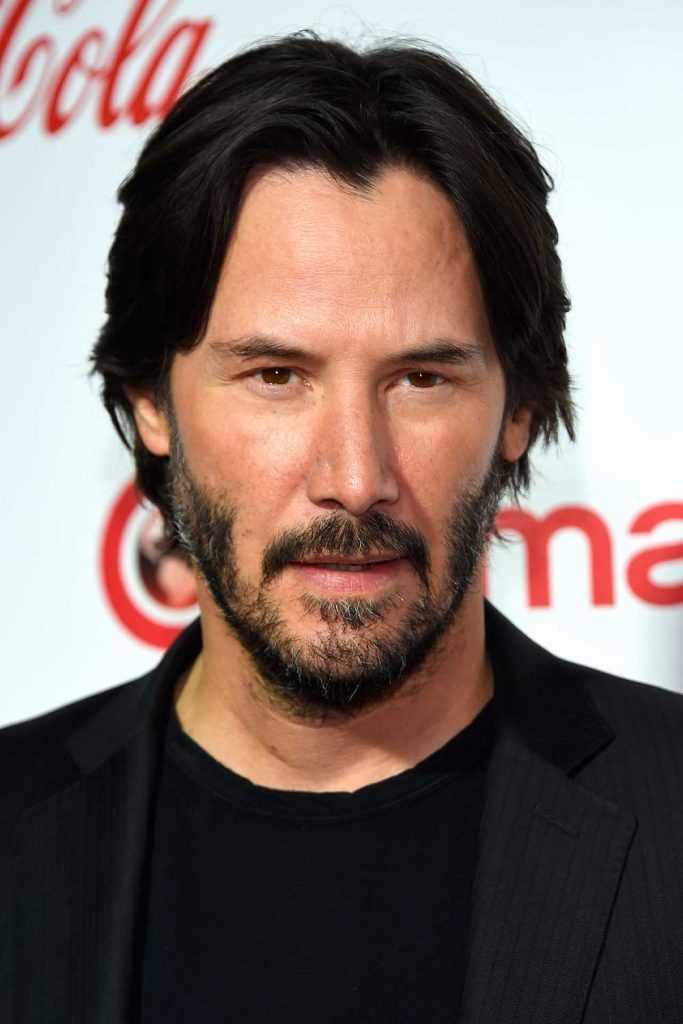 DFree/Shutterstock
Charles Melton Eboy Haircut
Middle parted curly hair can also resonate with the eBoy fashion and Charles Melton successfully proves it. For an added emphasis, the actor defines his curls with hair gel.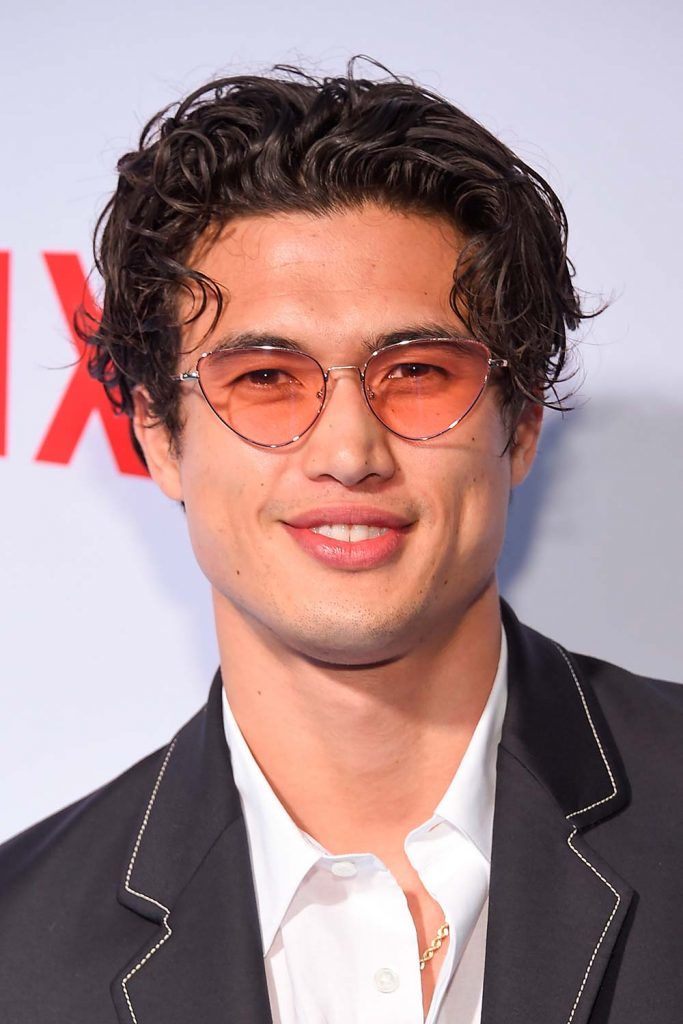 DFree/Shutterstock
Brad Pitt Eboy Haircut
While literally any hairstyle looks amazing on this Hollywood dream guy, parted hair takes it to the whole new level of admiration.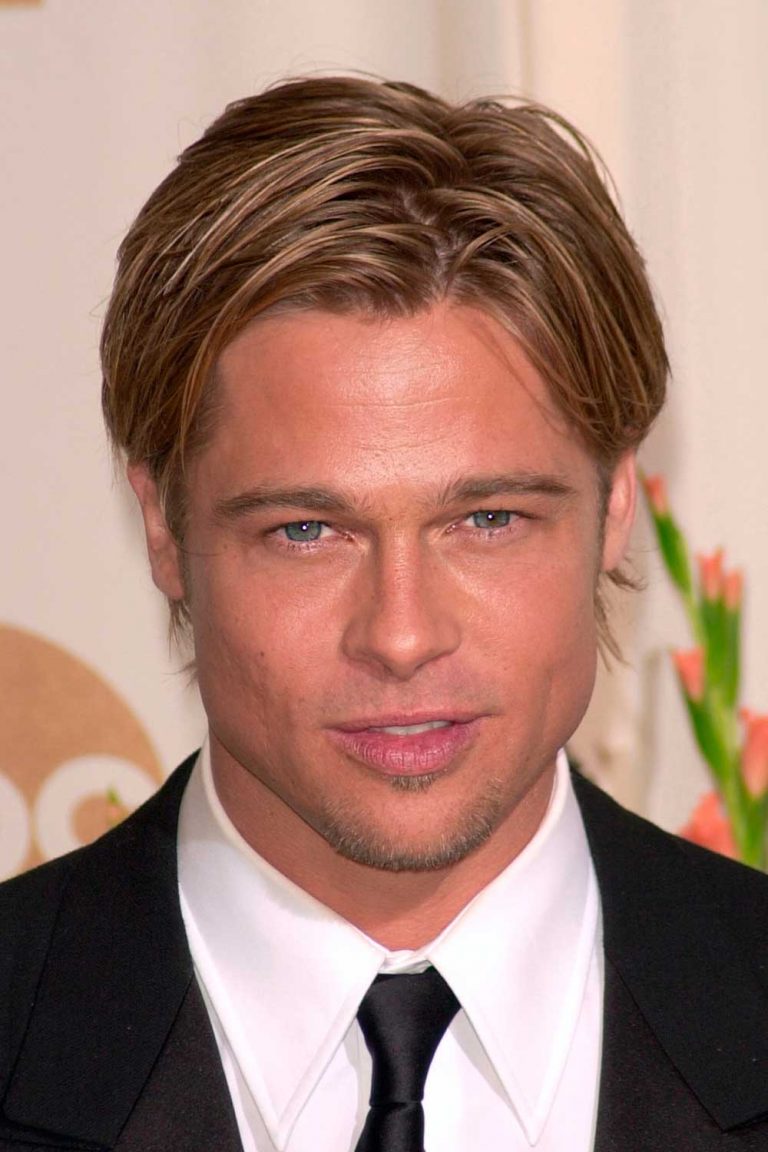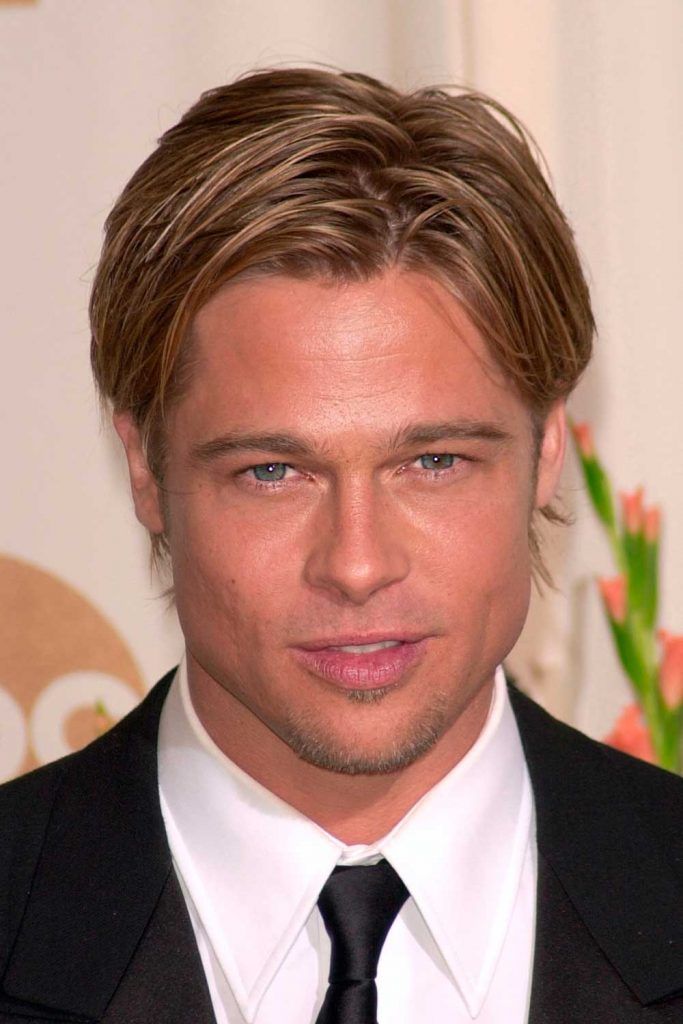 Featureflash Photo Agency/Shutterstock
E Boy Haircut With Undercut
To give your middle part men hairstyle an added pronunciation, team it with an undercut haircut on the back and sides. In this way, a curtain hairstyle becomes more contrasty and defined.
Source: @urednistvo.pricesk.robert via Instagram
Dyed Eboy Hair
There are plenty of ways to enhance a middle part hair men style. Yet, if you want an ultimate boldness, then it is hard to think of a better way than dyeing your locks blond for a stylish and cool eBoy haircut.
Short Curtains Hair
Hair parted down the middle can be of any length. The main condition is that it should be long enough to fall to the sides. So, if you prefer a short center part hair style, feel free to go for it.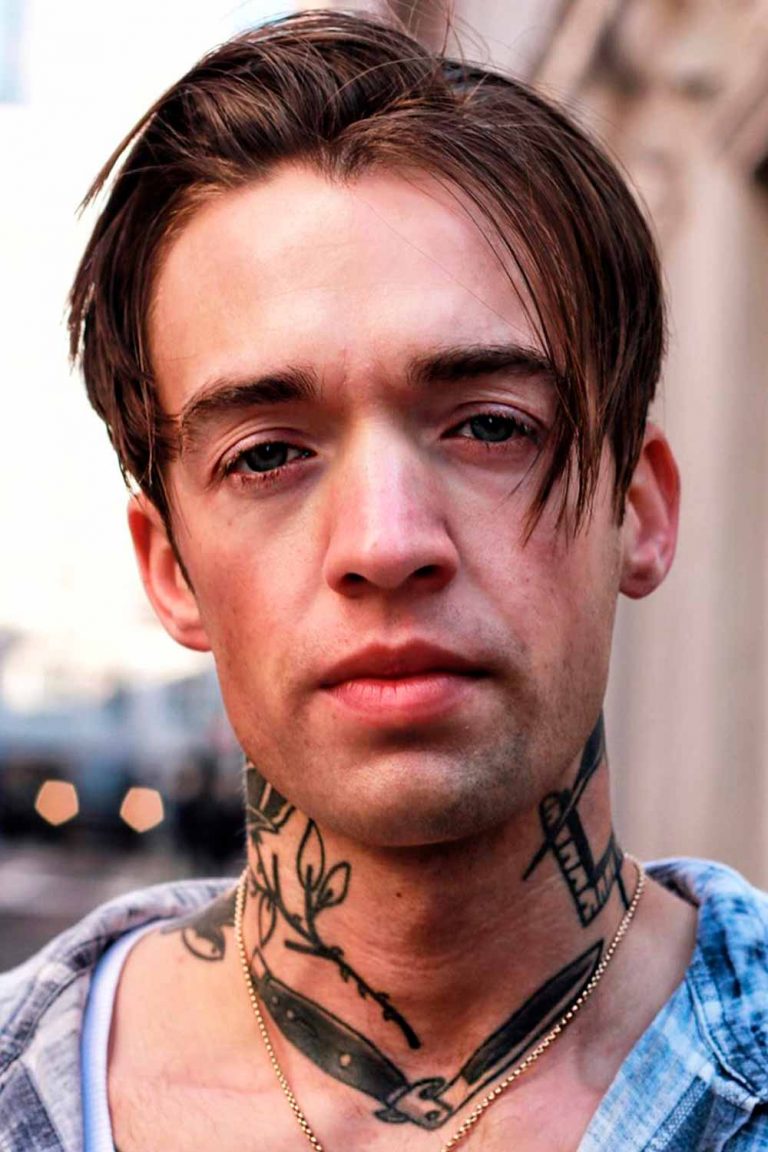 Source: @hayden_cassidy via Instagram
Wavy Hair Middle Part
As we mentioned earlier, middle part hairstyles work for any hair texture. With a middle part curly hair, as well as wavy, gains more definition and prominence.
Source: @thomasdavenport via Instagram
Straight & Wet Eboy Look
Spice up a classic eBoy middle parts hair style by offsetting the parting a bit, especially if you have straight tresses. With a side part straight hair style looks sharper and edgier by default.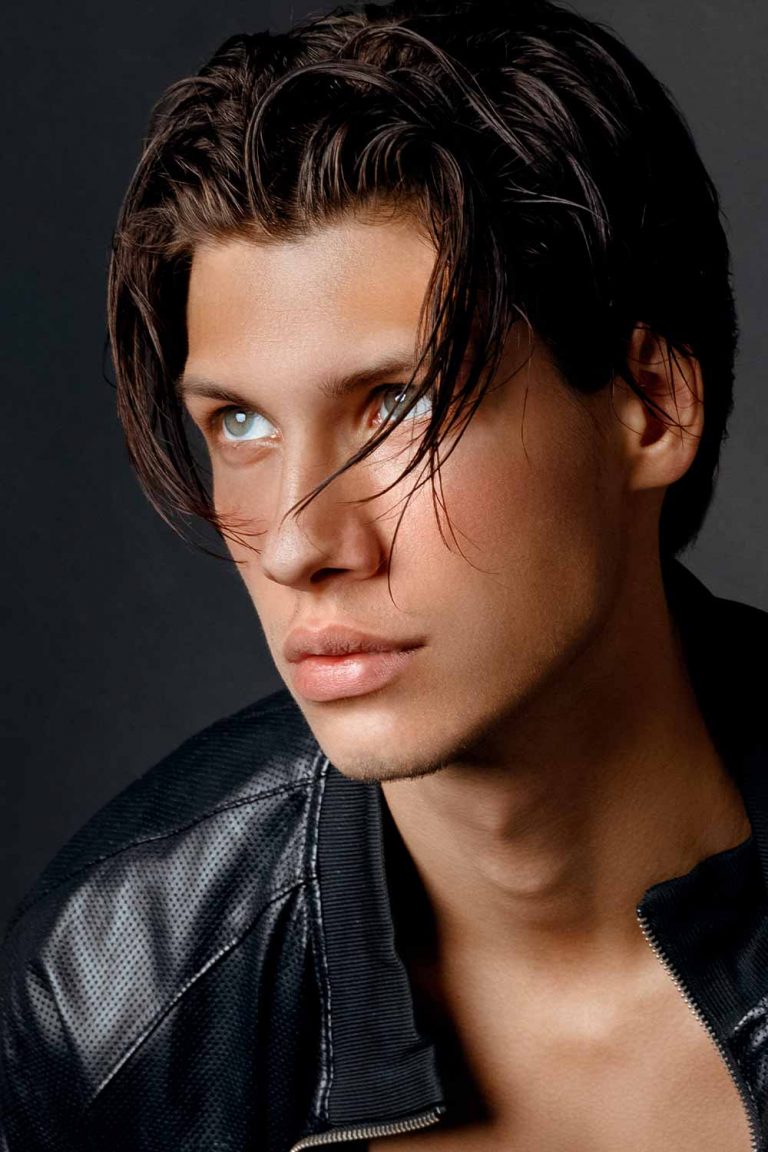 Asian Middle Part
An Asian curtain is one of the most popular ways to nail an eBoy haircut. Thanks to a middle hair part men with Asian locks do not struggle to get an eye-catching and attractive look.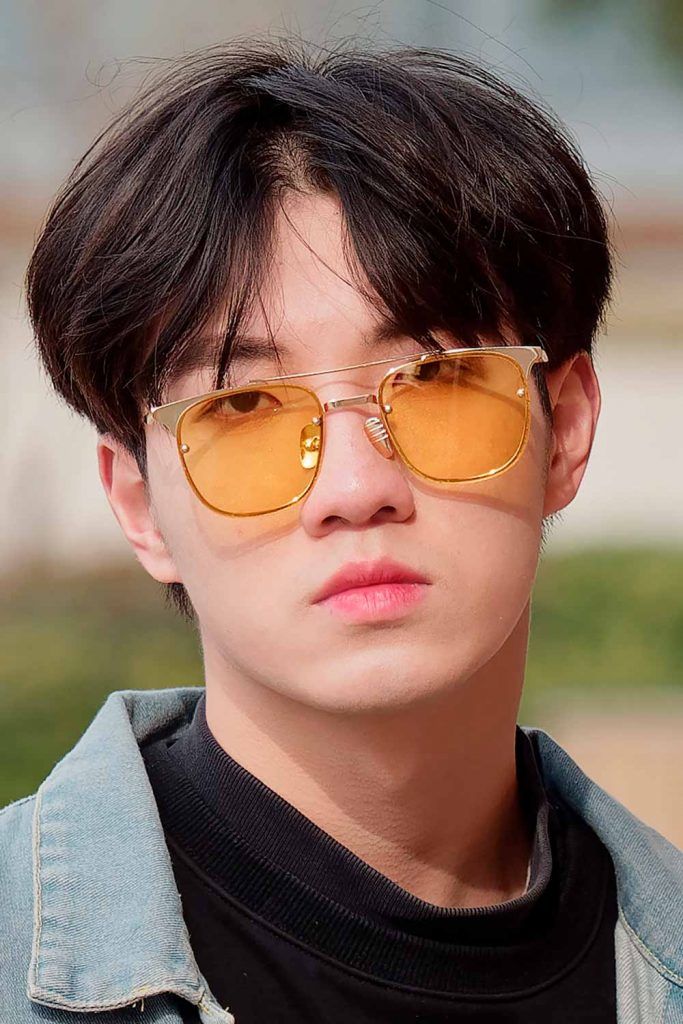 All that said, an eBoy haircut is a strong fashion statement. Thus, when opting for it, you can rest assured that you will never go unnoticed. Hopefully, we have given you plenty of insight and inspiration so that you could pull off this popular haircut yourself.
Frequently Asked Questions
How do you do a eBoy hairstyle?
To create a curtains hairstyle, you need to follow the next steps:
1. Wash or wet your hair.
2. Scoop a dime-sized amount of a texturizing hair gel or cream and rub it between your hands.
3. Work the product throughout your wet locks.
4. Wiggle your head to allow the hair to fall to the sides naturally.
5. Using your fingers, perfect the hair parting in the middle until you are happy with it.
6. Allow your hair to air dry.
7. Push the top section of your hair up and tie it with an elastic band.
8. Curl your hair around the elastic band and secure the bun you got with a scrunchy. Leave it like that for half an hour.
9. Remove the band as well as the scrunchy and let the hair fall to the sides freely.
How do you cut a curtain haircut?
Here is how you can get one of the most popular 80s hair men styles:
1. Wash your hair and towel dry it.
2. Separate a top section of hair in the back and cut the hair beneath it to the desired length.
3. Cut the top section in the back to the same length as the hair below it.
4. Grab a strand of hair from the side, place it between your fingers at an acute angle to the head and cut the ends holding the scissors parallel to your hand.
5. Repeat step 4 for the rest of the hair on the sides and back.
6. Take a strand of hair from the top, pull it up and secure between fingers, holding the hand parallel to your head. Cut the ends using the scissors.
7. Repeat step 6 for all the hair on top.
8. Comb down the hair on top and divide it into two sections with a center part.
9. Take the length to the middle of the ears.
10. By combing hair in different directions, eliminate any inconsistencies and stick out hairs.
What is the eBoy haircut called?
The eBoy haircut is often called a curtain hair style because of its resemblance to curtains.
What are curtain bangs?
A center parting hair style with bangs that frame your face on both sides is referred to as curtain bangs. If you are wondering what are short curtains called, then it is an e Boy hair style.
REFERENCES: