Look Your Best With One Of The Trendiest Wedding Hairstyles
You may think that only women require inspiration for wedding hairstyles because nobody looks at the groom at the wedding. We say this opinion is rather misleading. The groom is as much in the spotlight as the bride. Thus, you should make sure your hair looks flawless on this special day. You don't want to hide your wedding photo album from your kids ten years later, right? So that this won't happen, we've collected the best men hairstyles to flaunt at the wedding.
Bald Head And Beard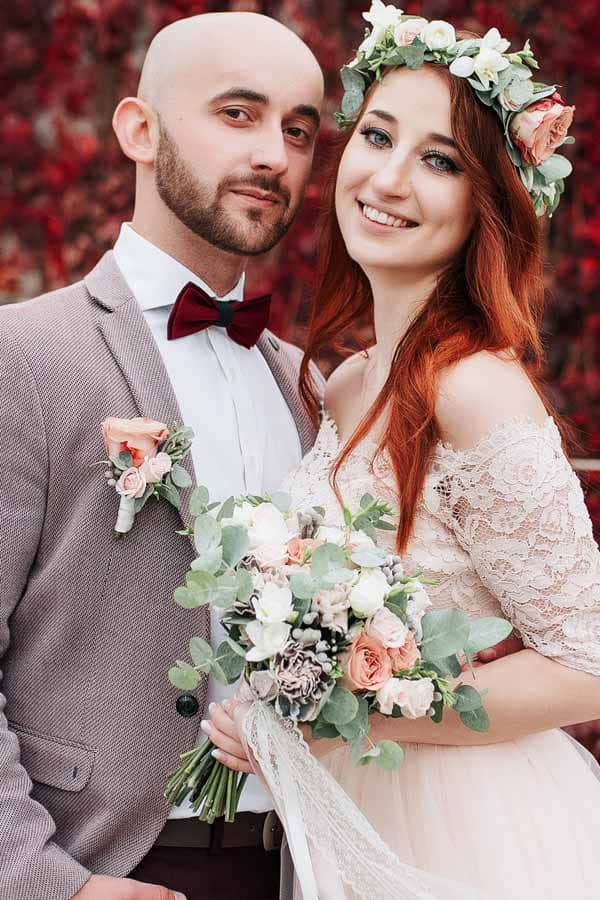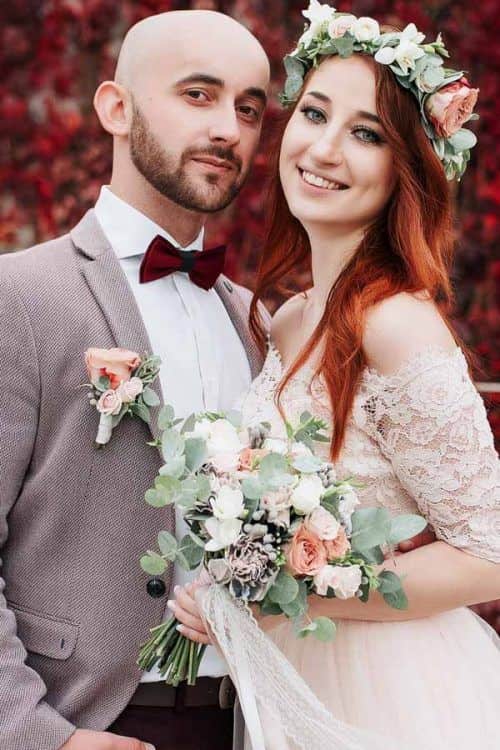 If Mother Nature hasn't blessed you with a full head of hair, it doesn't mean you can't pull off one of the boldest hairstyles for wedding. A shaved head will look quite daring though very dapper. If you feel too bald sporting this look, you can always balance it out with a luxuriant facial hair.
Buzz Cut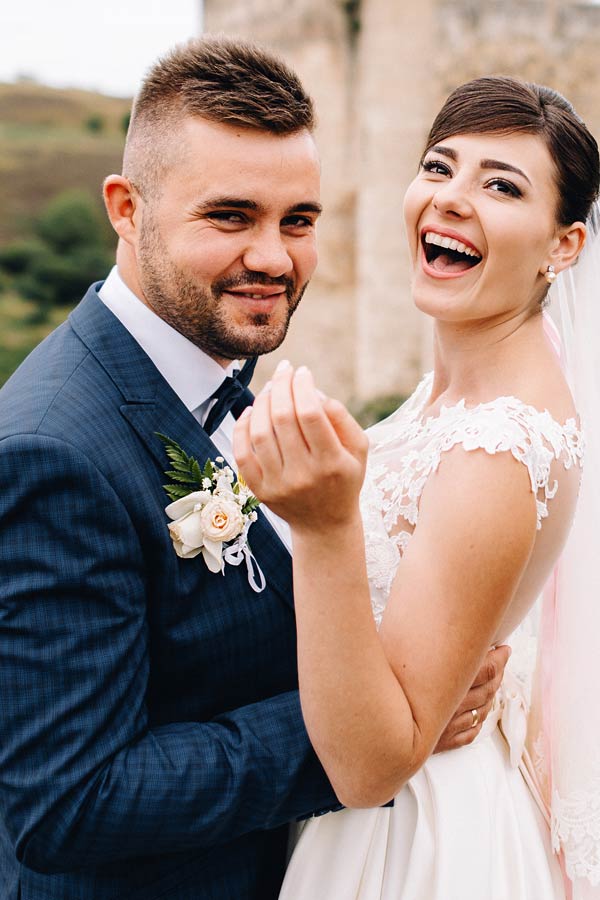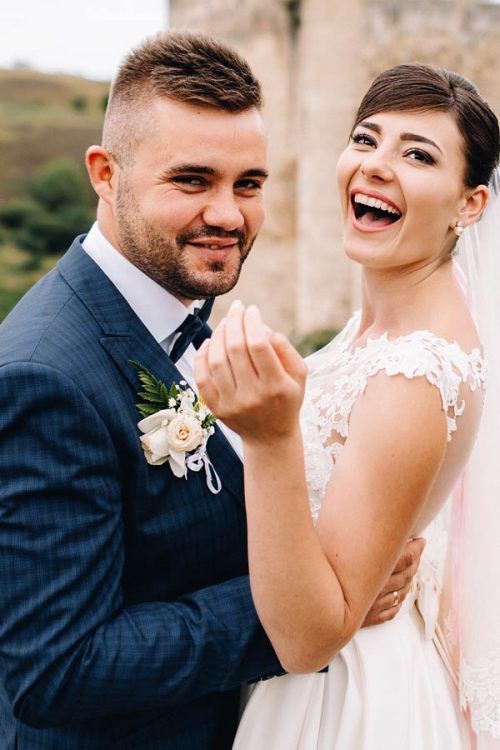 bondart/Shutterstock
As the wedding is quite an official event, you can show the whole seriousness you approached your wedding look with by opting for one of the most popular formal hairstyles for short hair, which is a buzz cut.
Short Smooth Waves
360 waves are the way to demonstrate your lovely wife-to-be how thoughtful you are, as you've spent so much time and effort preparing your hair to the wedding. We're sure she'd appreciate this staple of intricate wedding hair styles.
Slicked Back Short Hair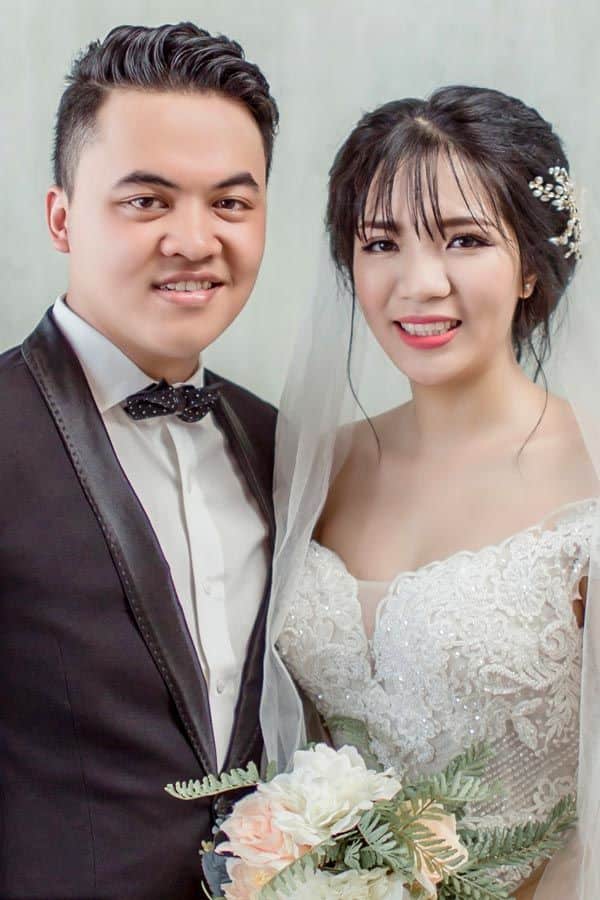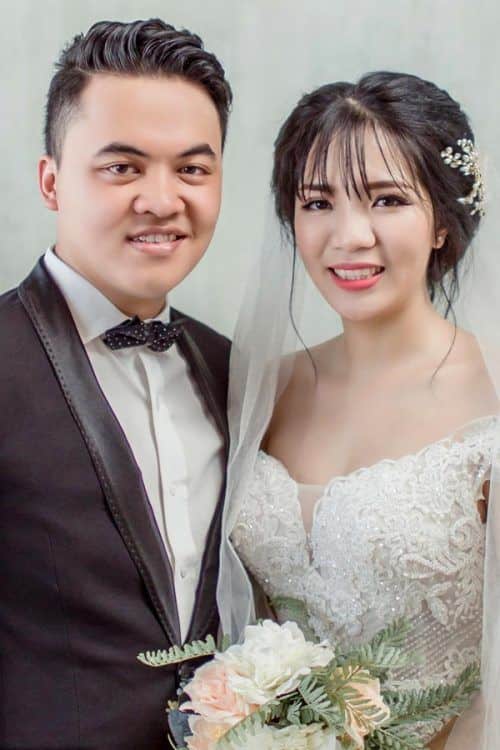 If you prefer a more classic look, there are plenty of wedding hairstyles for short hair to complement your tuxedo. Elegant and tasteful slicked back hair is definitely one of them.
Short Pompadour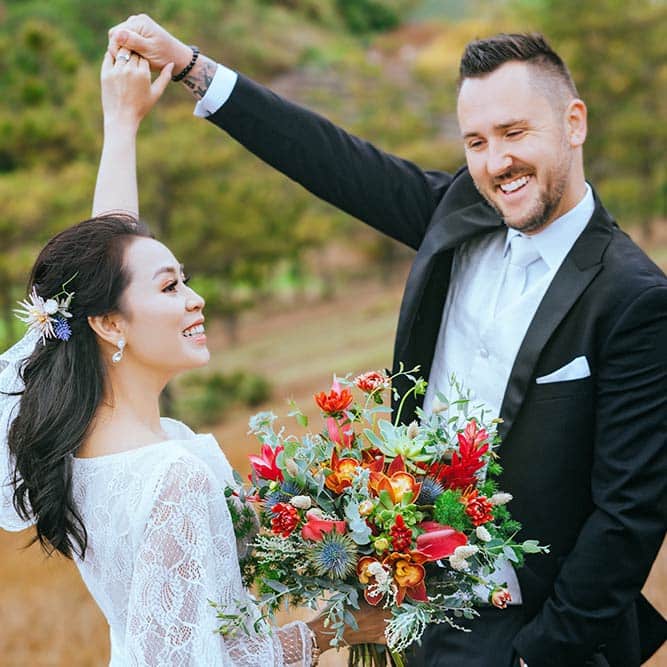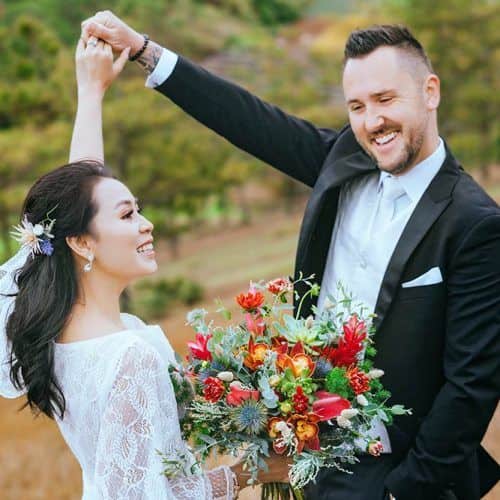 In case you're looking for easy wedding hairstyles, a short pompadour is a way to go. You won't make much effort to pull it off, nor will it require a lot of maintenance afterward.
Ivy League Haircut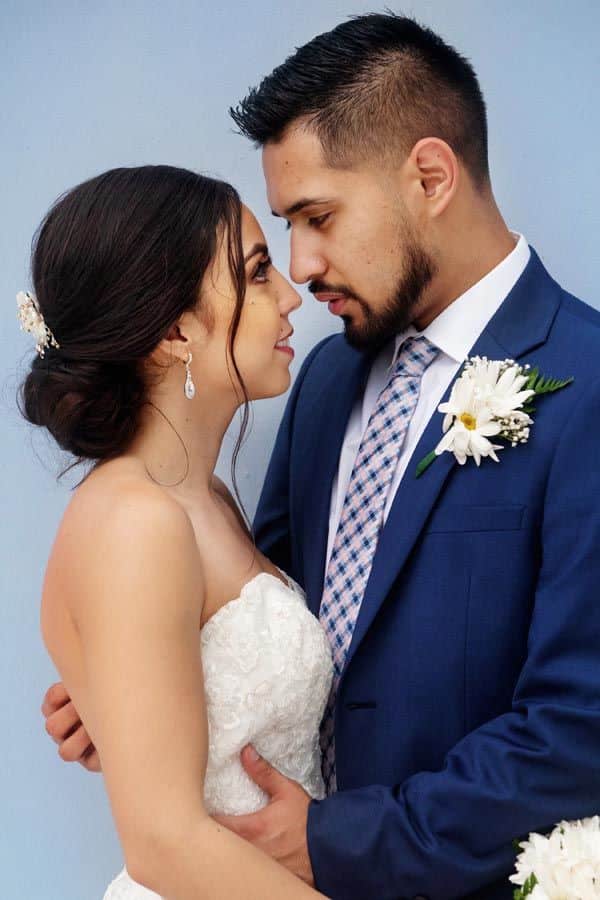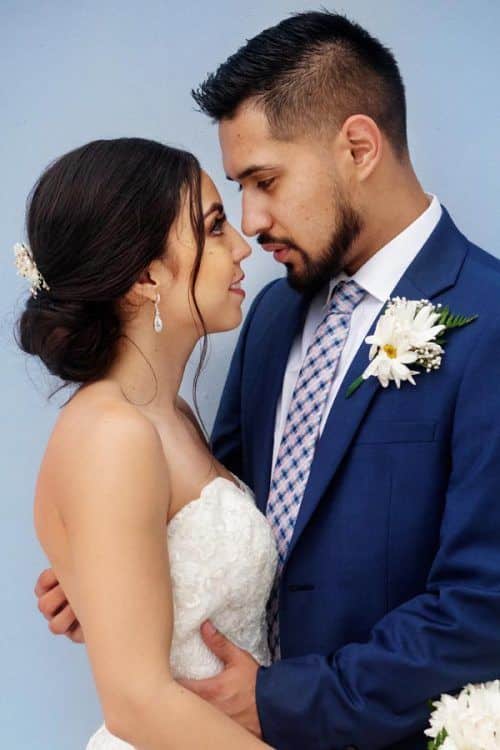 To go for an Ivy League wedding hair cut, your ceremony shouldn't necessarily be retro-themed. This neat and sophisticated hairstyle is keeping pace with current tonsorial fashion, thus being upgraded every now and then.
Casual Style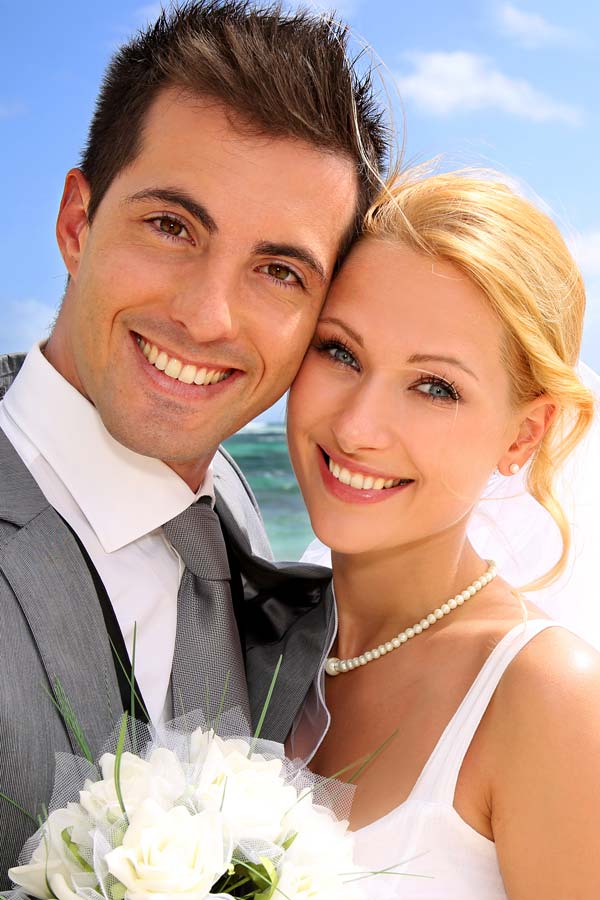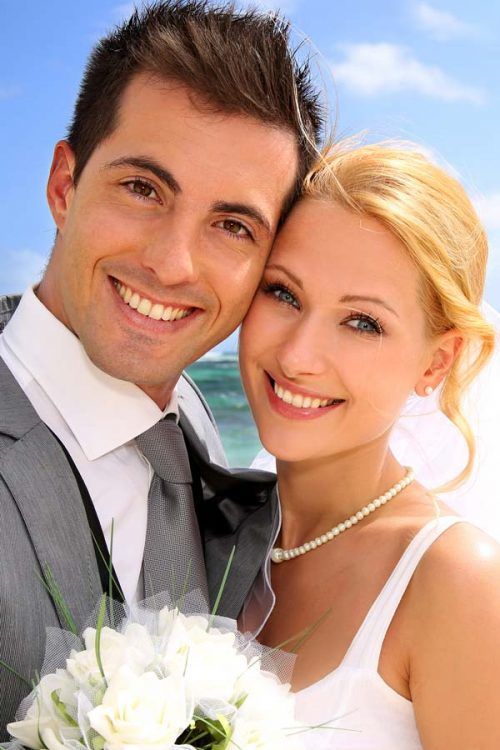 goodluz/Shutterstock
Although a wedding is a dressy and formal event, your hairstyle can be quite casual. This is the type of a utilitarian 'do that looks great on everybody and doesn't require much maintenance. For added definition, you can spike up a couple of strands on top with a tad of hair gel.
Short and Classic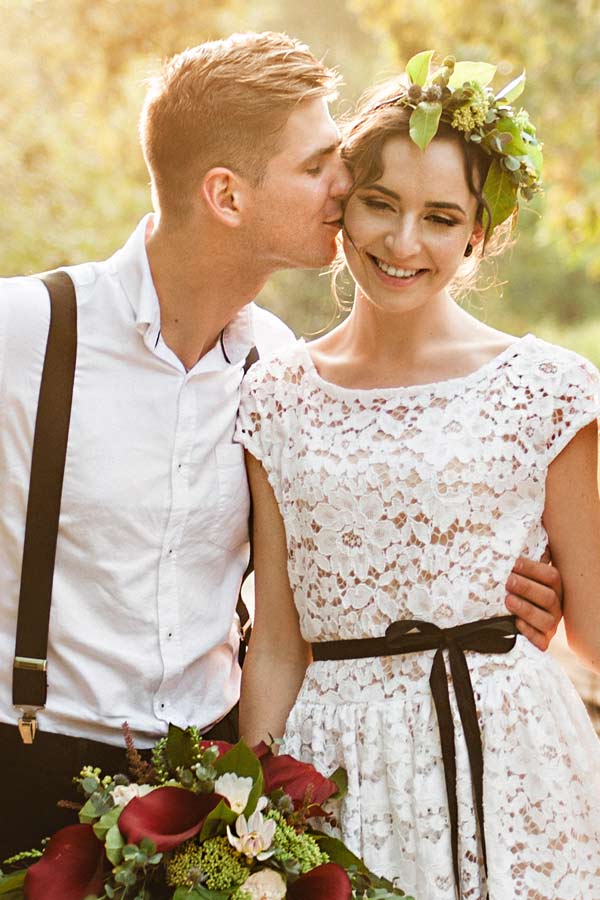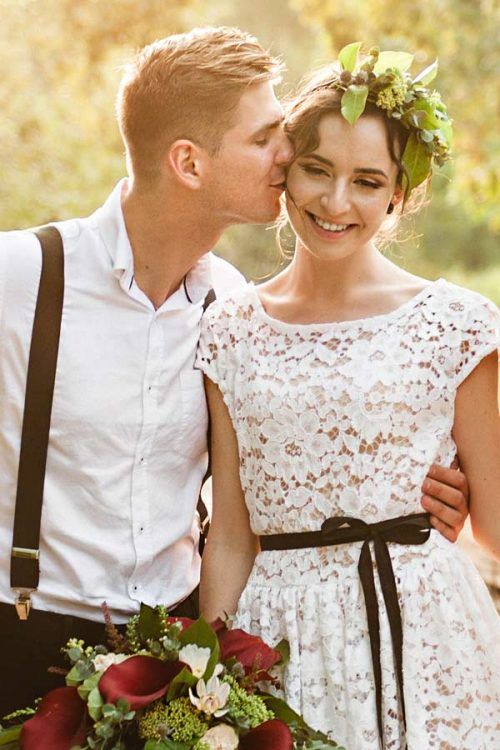 Eva Tigrova/Shutterstock
You can never go wrong with a short and classic hairstyle for your wedding, especially if you've opted for a retro-themed ceremony. This effortless hairdo comes out dapper and neat. It can be easily achieved with a blob of product and a bit of styling. What you should aim at are ampleness and definition.
Short And Curly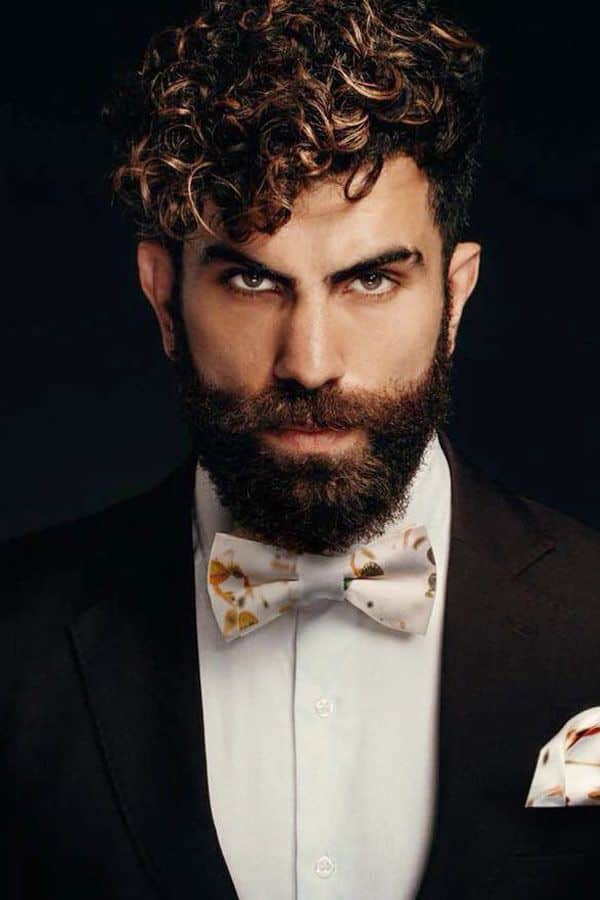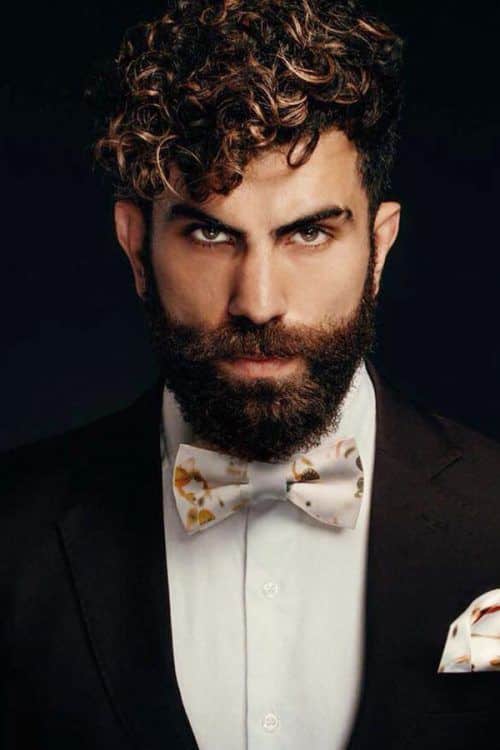 Source: @reza_jax via Instagram
If your hair is naturally wavy or curly, it would be a real shame not to show it off. For a look appropriate for the occasion, turn to a short sides long top haircut, which can also be a great choice for wedding guest hairstyles.
High Top
One of the ways to tame your kinky locks without sacrificing the style is to stick with a high top fade. The contrast created by the faded sides and longer top keeps the focus on the bold texture. Perfect for a wedding ambiance, don't you think?
Textured Short Hair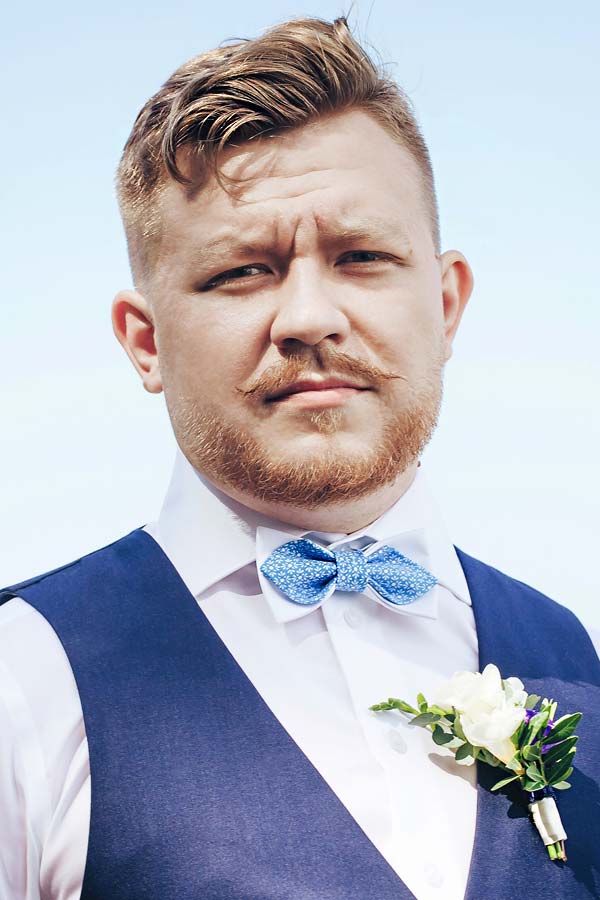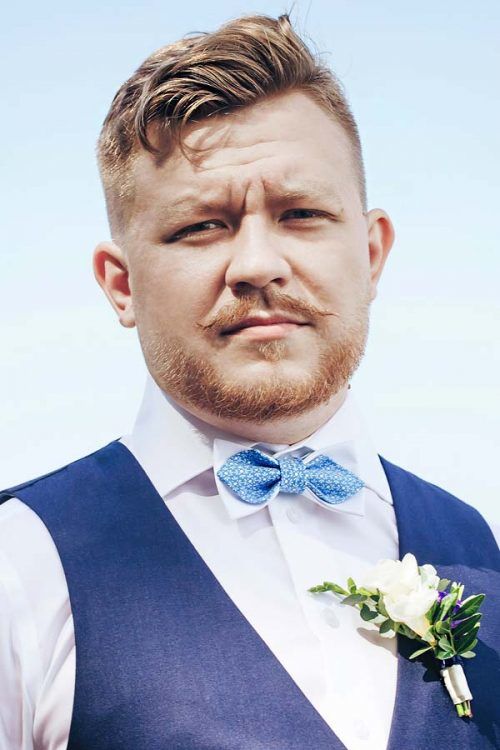 e-leet/Shutterstock
If you have quite straight locks but still want to make emphasis on the texture, you're welcome to do so. Don't leave too long hair though, go with a shorter option instead. For added contrast, choose a high fade on the sides. A great option to add to the box of simple wedding hairstyles.
Tapered Hair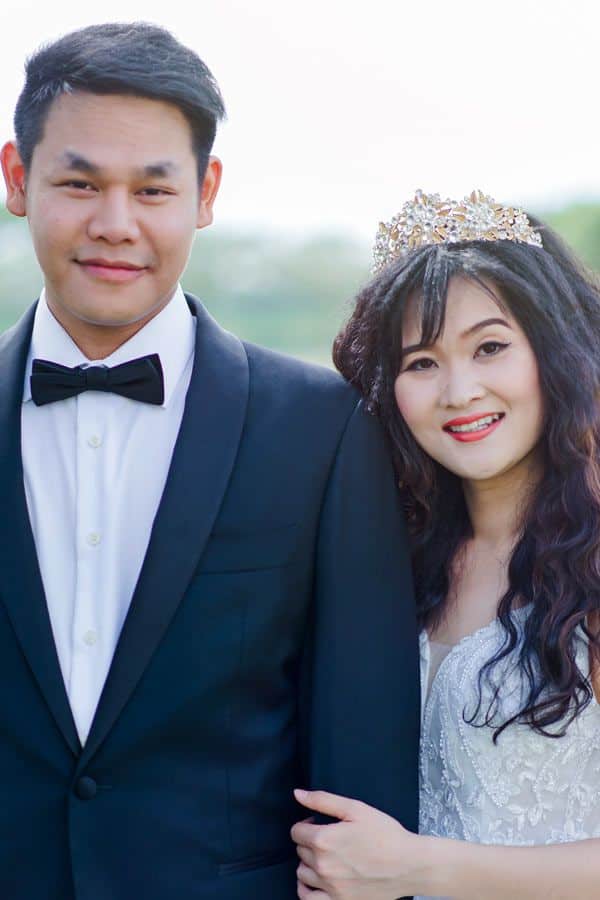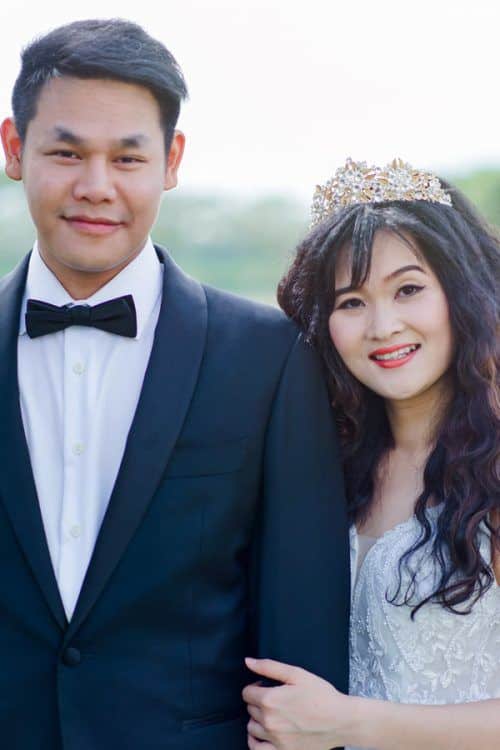 For those grooms who don't really long for a hairstyle change but still want to upgrade it to the wedding, a taper haircut can become a genuine lifesaver. Without altering much, you'll get a fresh and trendy hairstyle.
Natural Waves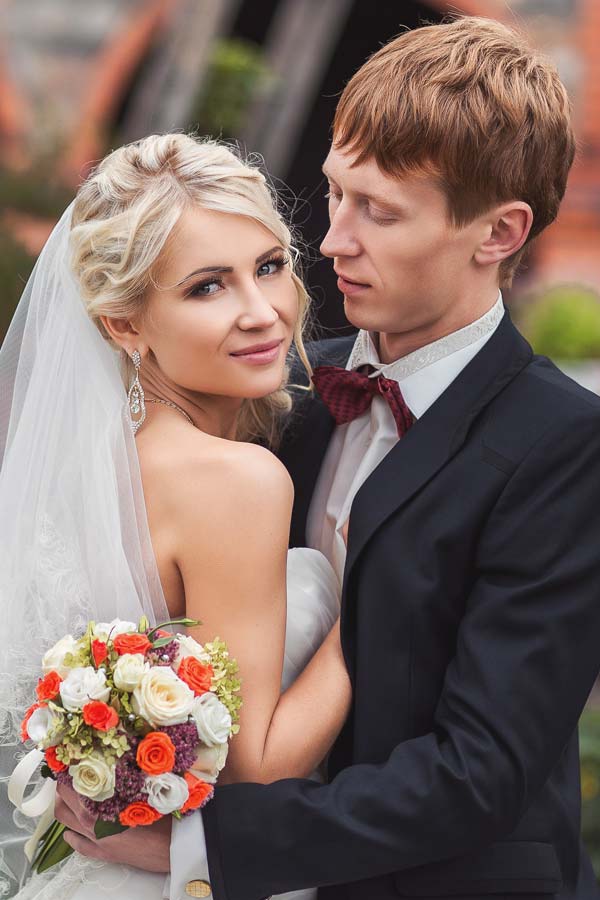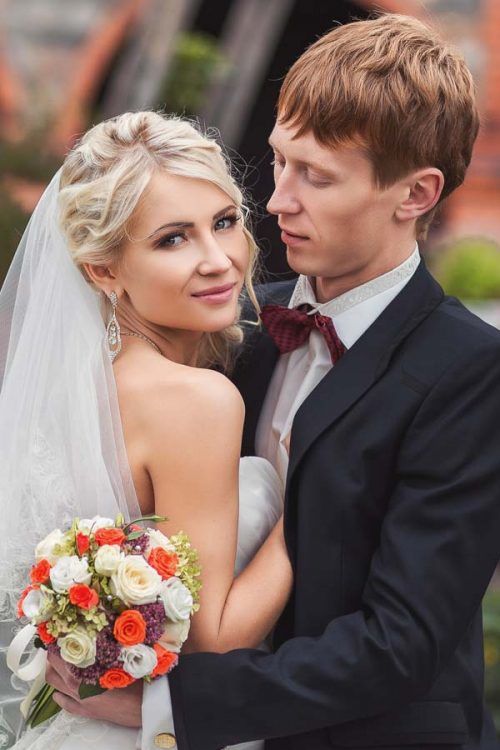 Wedding and lifestyle/Shutterstock
For guys with naturally wavy locks, a wedding isn't the reason to waive their hair texture. Instead, with proper styling, you can get a really dressy and flattering 'do. Just apply a moderate amount of a styling product and smooth your hair out a bit for a polished and clean look.
Brushed Back Medium Hair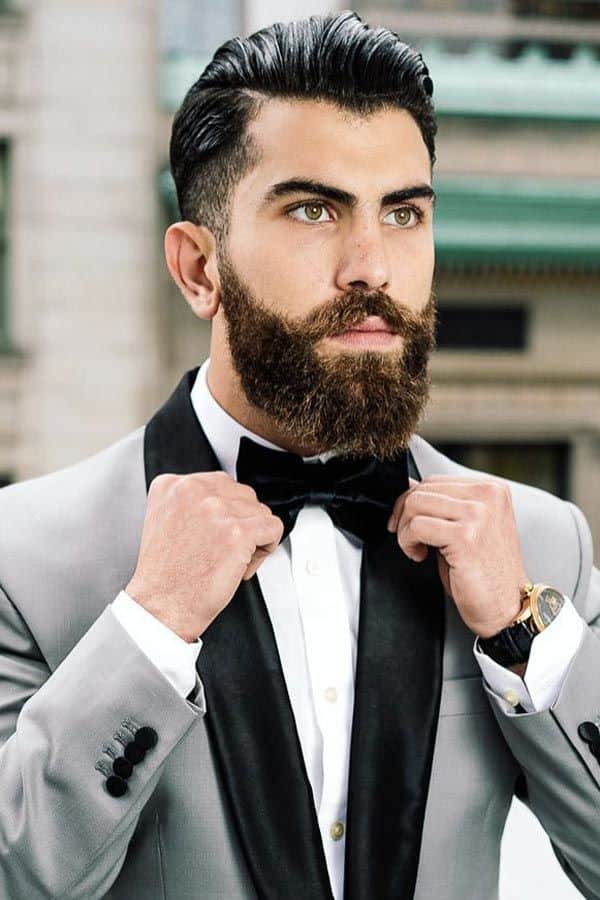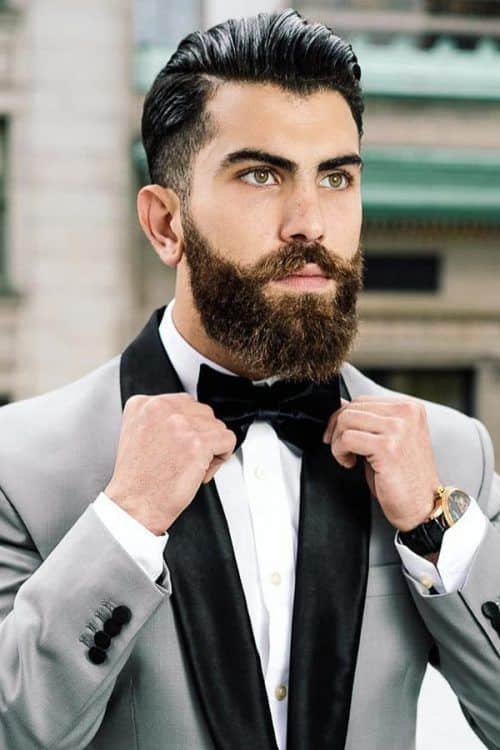 Source: @reza_jax via Instagram
Formal hairstyles for medium hair offer a broad range of options to sport on a wedding day. And, one of the easiest to pull off is slick back hair. Complement it with a full beard for an air of casualty.
Blowout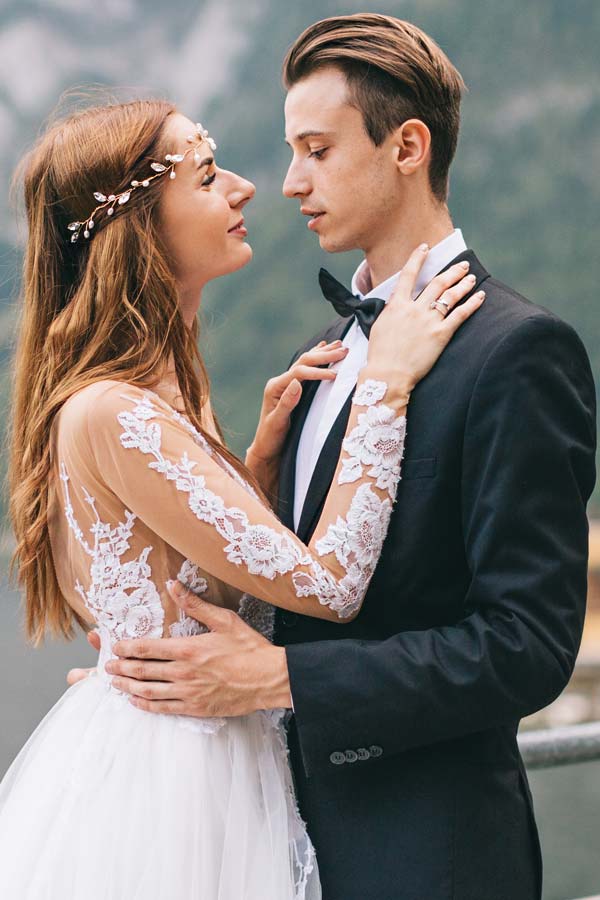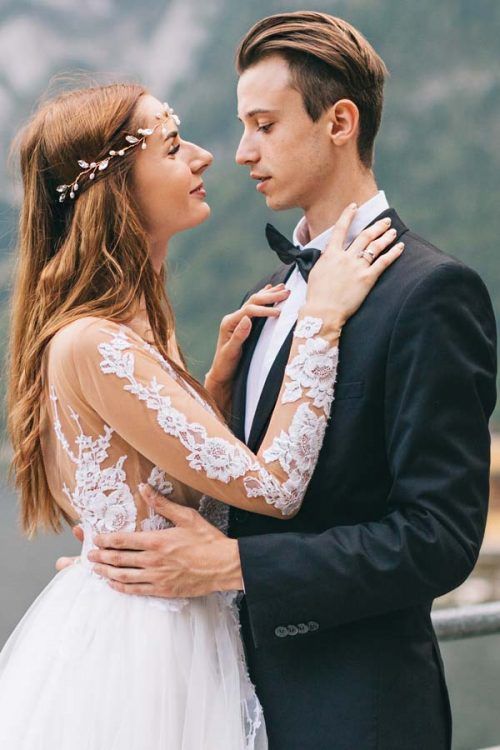 Anatoliy Cherkas/Shutterstock
At the wedding, love is not only in the air. So, why not use it for your good? Create a perfect blowout hairstyle for your special day to give a dose of romance to your look. To tell the truth, you'll need the air from a hair drier, but who cares?
Slicked Back Undercut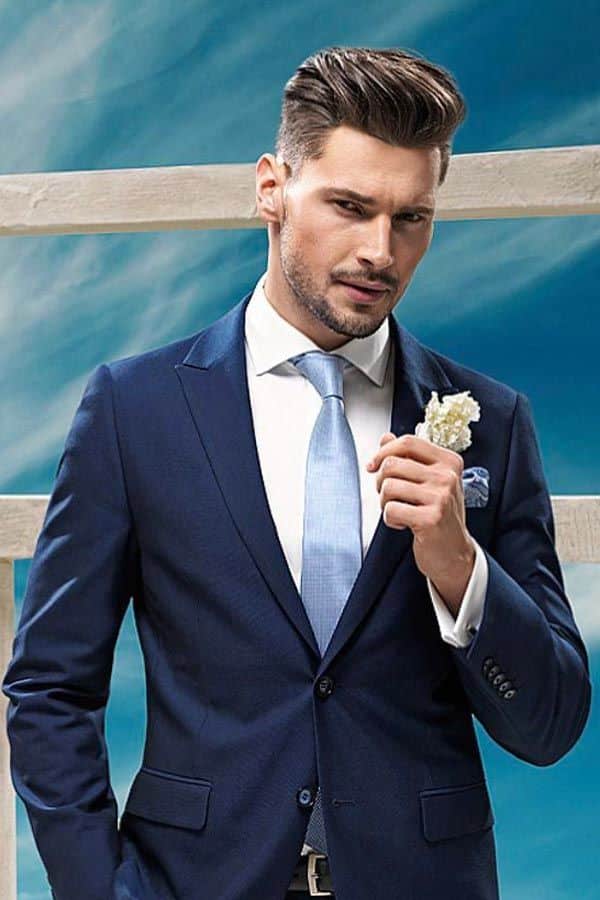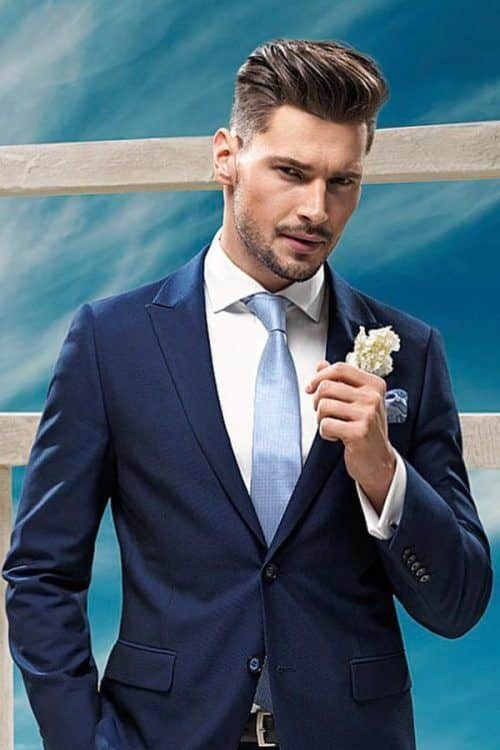 Source: @kamilnizinski via Instagram
In fact, wedding hairstyles for medium hair can be pretty stylish and versatile. Take, for instance, an undercut haircut. It allows you to style it in a bunch of different ways adjusting to the environment.
Long Pompadour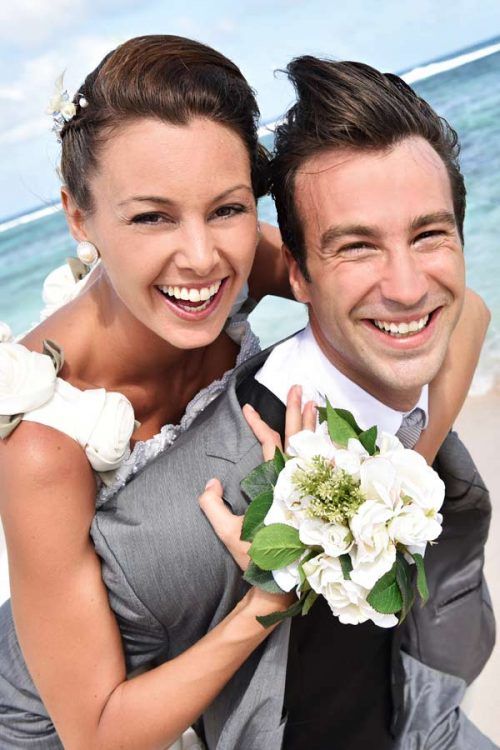 goodluz/Shutterstock
Another classic hairstyle that's a perfect solution for the wedding is a pompadour. As a wedding is a dressy occasion, you should go with more length on the top of your head than you normally would do. This will give your hairstyle more volume and boldness, making it a focal point of the whole look.
Shoulder Length Wavy Hair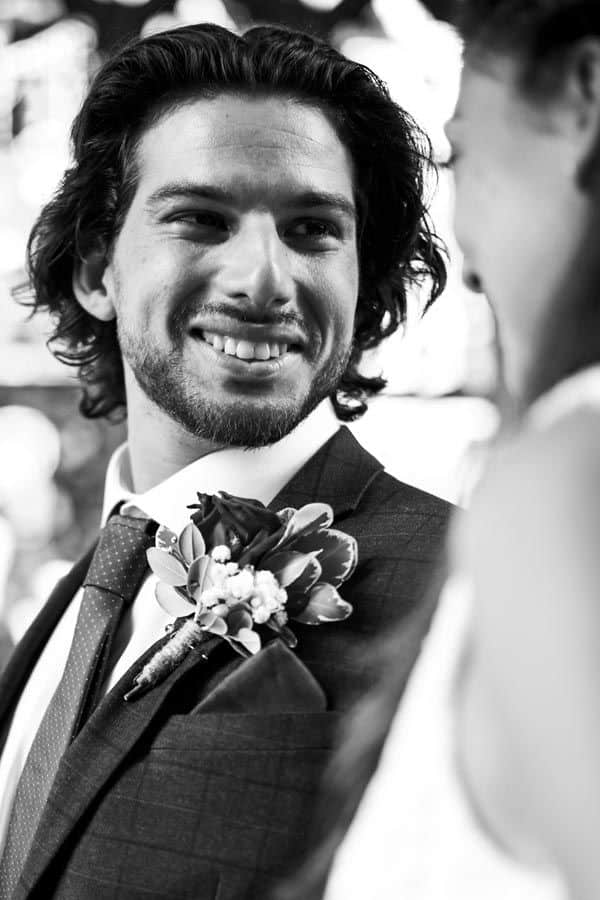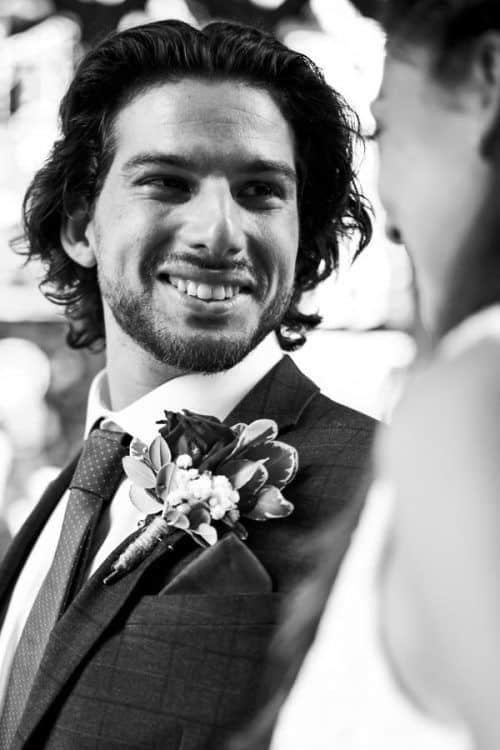 Mens long hairstyles are also a perfect option for a wedding day, as they look very romantic and appealing. If your hair is naturally wavy, it's bound to be harnessed shoulder-length at the wedding.
Man Bun
If you and your fiancée are fashion savvy people, a wedding isn't the reason to shy away from rocking your long hair the way you like. Besides, there are so many gorgeous wedding hairstyles for long hair, such as a man bun, for example, that even the most conservative guests will give you credit.
Dreadlocks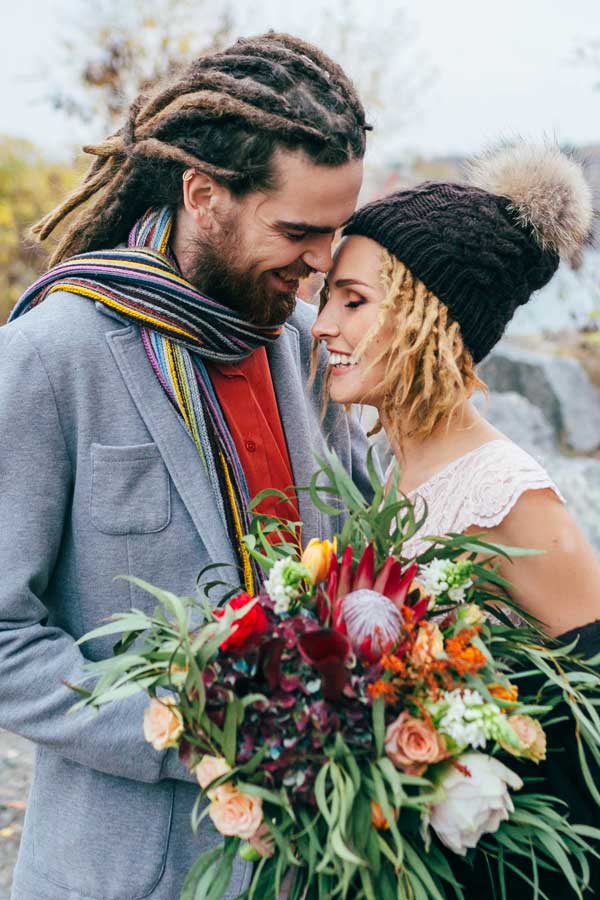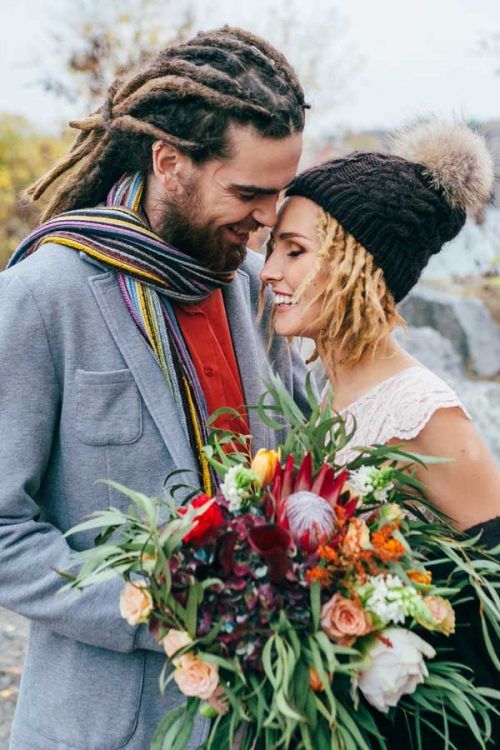 Stakhov Yuriy/Shutterstock
If it took you months to grow and shape the dreads, you shouldn't get rid of them only for wedding's sake. We're sure, everyone would understand you. All in all, they can complement the list of the best wedding hairstyles with great success.
Man Bob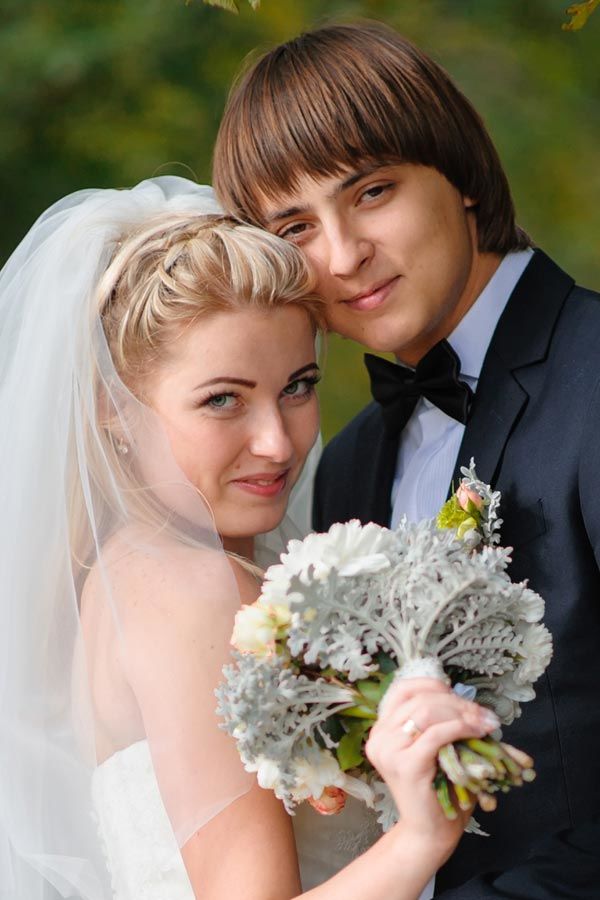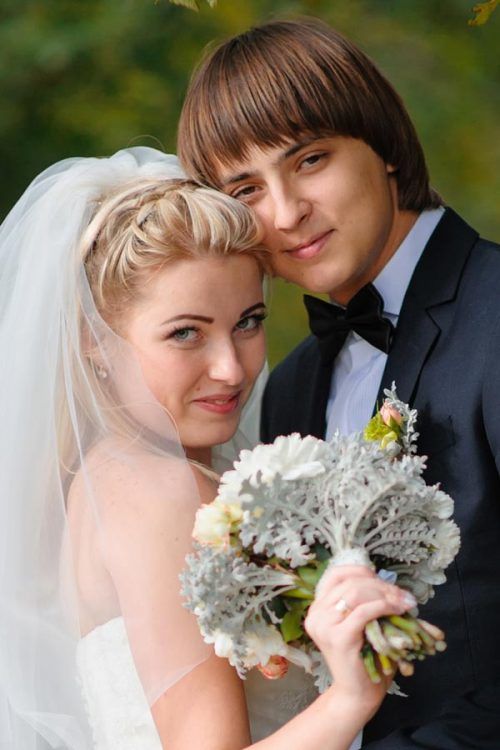 Tymonko Galyna/Shutterstock
In case you usually wear your hair quite long, you don't have to say goodbye to it because of the wedding. There's a myriad of amazing long hairstyles for men that look appropriate for the occasion, such as a man bob, for example. It's trendy yet elegant, especially when pulled off on straight hair.
The abundance of wedding hairstyles for guys hints that you can't get away with a bedhead for this occasion. Unless it was intended. Hopefully, our collection of the best men hairstyles for a wedding day has inspired you to arrange a meeting with your barber sometime after the bachelor's party.