A line up haircut is becoming very popular nowadays and not for nothing. This easy yet effective hair cutting technique allows you to make any haircut more contrasty and bold. Besides, it draws attention to your facial features, making them more chiseled. Last but not least, it is suitable for any hair type and style, short or long, curly or straight. So, regardless of your current haircut, wait no longer to give it a trendy upgrade.
What Is A Line Up Haircut?
But what is a lineup in the first place? The best line up definition would be a sharp haircut shaved or cut along the natural line of your hair. To deliver it, a barber employs a straight edge razor or attachment-less clippers. The haircut comes out looking neat and dapper with a straight high contrast outline. It makes the temple area stand out most, as the hairline forms the right angle there.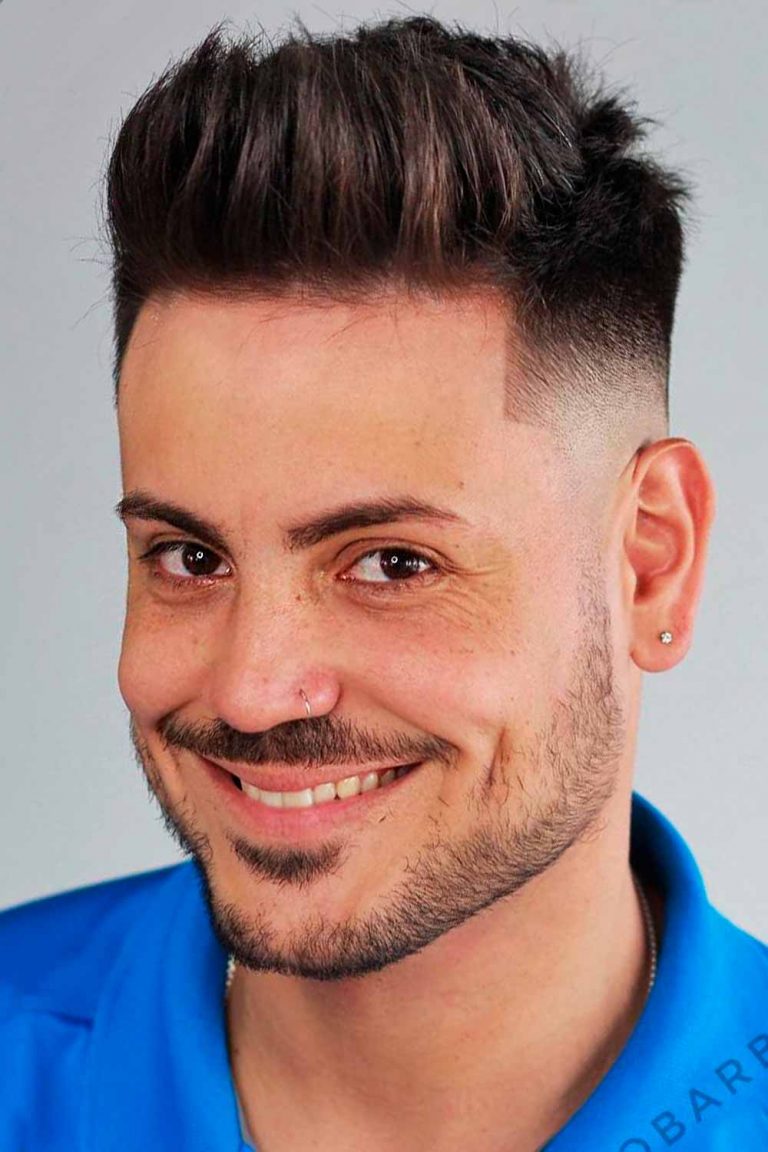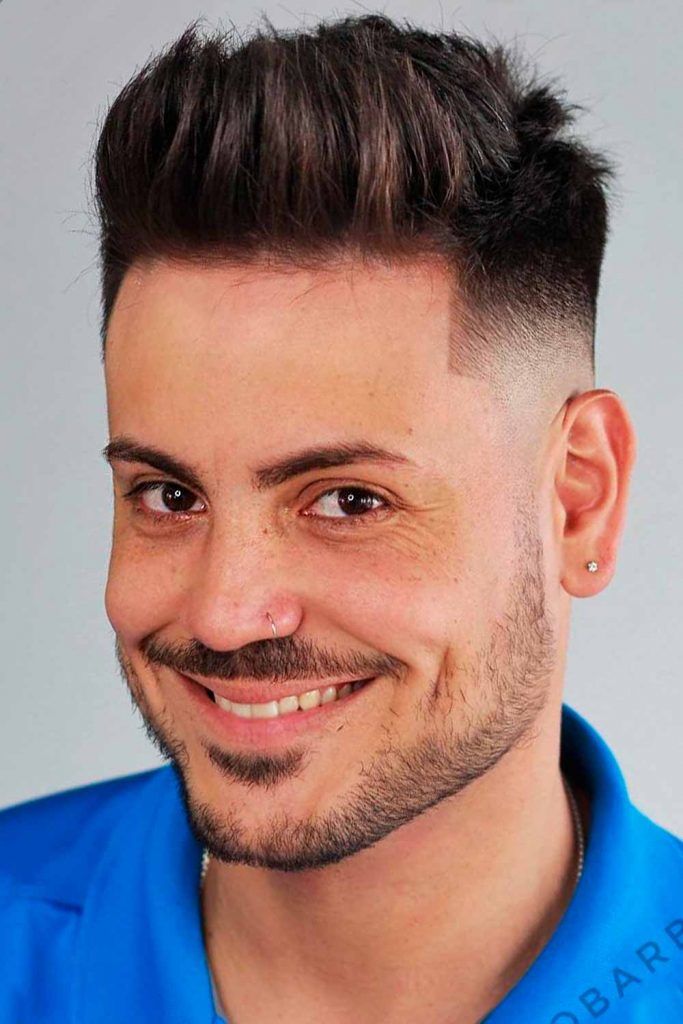 Source: @cheobarberpr via Instagram
What Do I Need For The Line Up Haircut?
Guys with any variation of a buzz cut do not need specific preparations to add a line up to their look. This is actually one of the main reasons why line up is a short haircut for men with kinky Black hair. So, if you wear a Caesar cut, a crew cut, an Ivy League or another short haircut at the moment, feel free to complement it with a shape up. If not, then it is high time to ask your barber for it. Yet, in case you are reluctant to sacrifice your curls for the sake of an upgrade, even such bold as a line up, you do not have to. Although ideally, you would pair a line up with a short cut, this is not always the case. Simply define your current hair look with a razor shaved line along the forehead hairline as well as back and sides.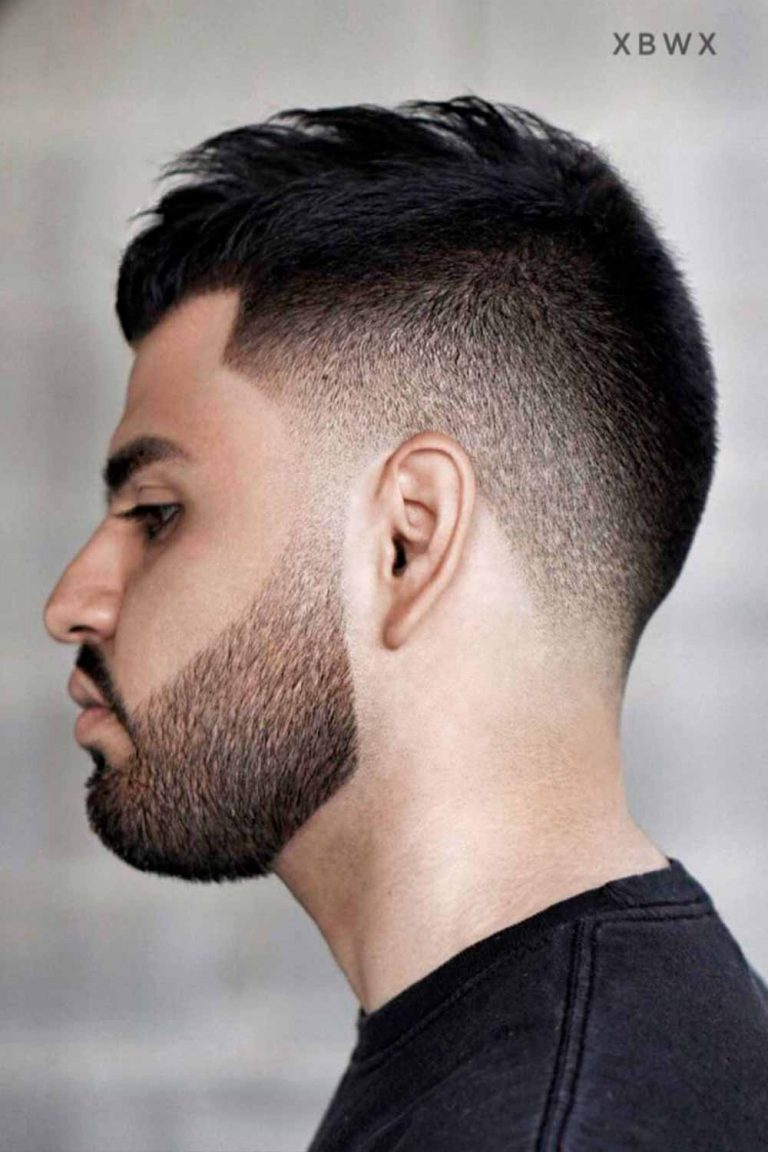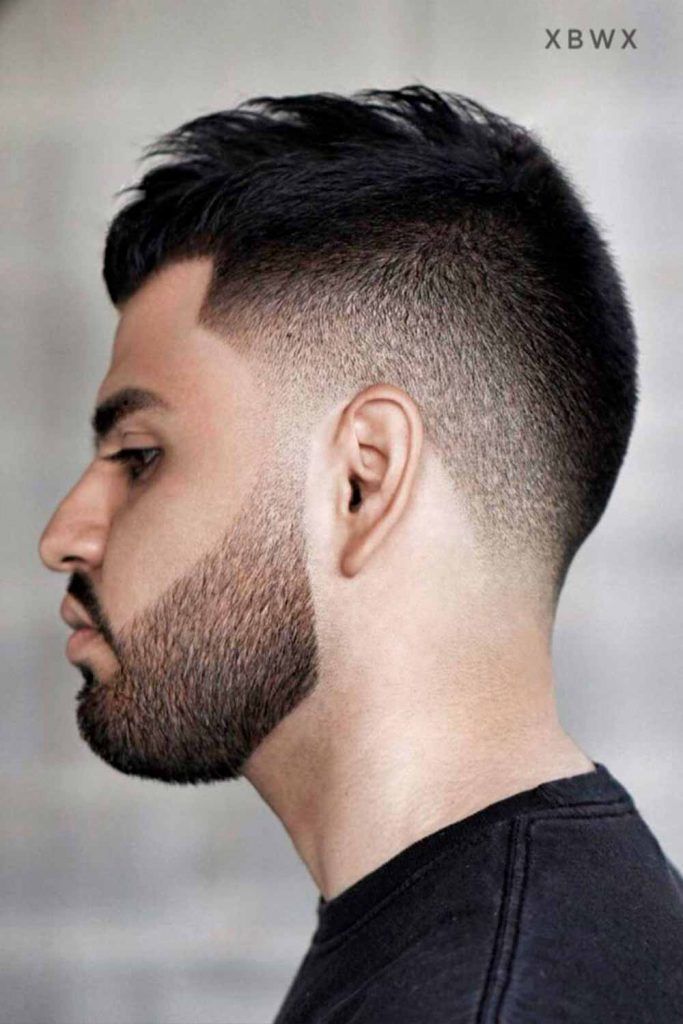 Source: @xbigwesx via Instagram
How To Get The Line Up Haircut
Before getting a line up haircut, decide what hairstyle you are going to pair it with. Not sure what hair look you want? Why not ask your hairstylist for a piece of professional advice? Or better yet, continue reading for a portion of inspiring ideas we have put together for you. When you pick out the look that works best for the shape of your face, the type of your hair and the style that you wear, save the photo to your cell phone to show your barber. As there is a wide variety of line up haircut styles, bringing a photo ensures that they will be able to deliver the line up you have actually chosen.
Now, how to line up hair? With a razor or clippers, the barber will outline the hairline and make the hairstyle look solid. So that there is a 90° angle at your temple area, make sure the hair extends a little forward while the hairline remains above it. Do not forget about the ear and neck areas. The hairline should be curved around the ears and straight in the back. Optionally, you may enhance the look with a bald fade haircut or play around with it even further.
See More Ideas Below
As we mentioned above, to make things easier for you, we have selected the coolest line up haircut ideas. All you have to do now is to choose the style that resonates with you.
Fade Line Up
With a fade line up haircut creates a complete and uniform look. Because the sides are so neat and tidy, you can go for a quite messy top. A Caesar cut, spiked up hair, a quiff, there are many options to go for.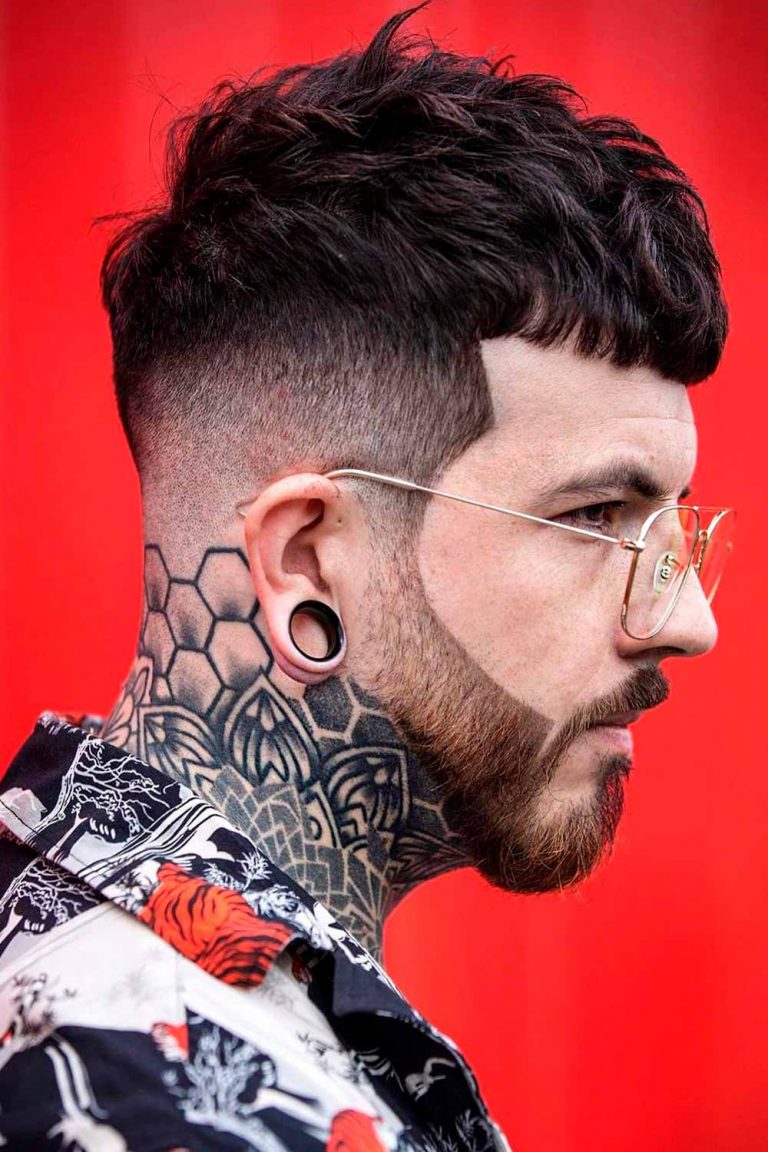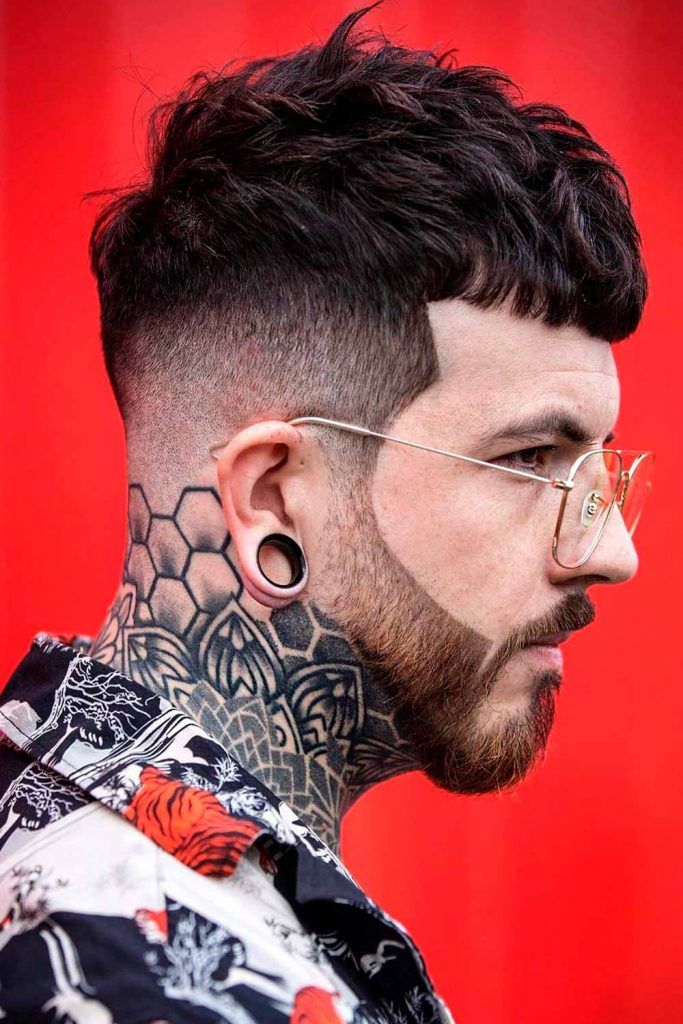 Source: @r.braid via Instagram
Long Hair Shape Up
If you are not a fan of short hairstyles, then a line up with long hair is your way to go. Ideally, to show off the edgy hairline, you want to take the hair away from your face. So, a brushed up or combed back long hair lineup will be your sure bet.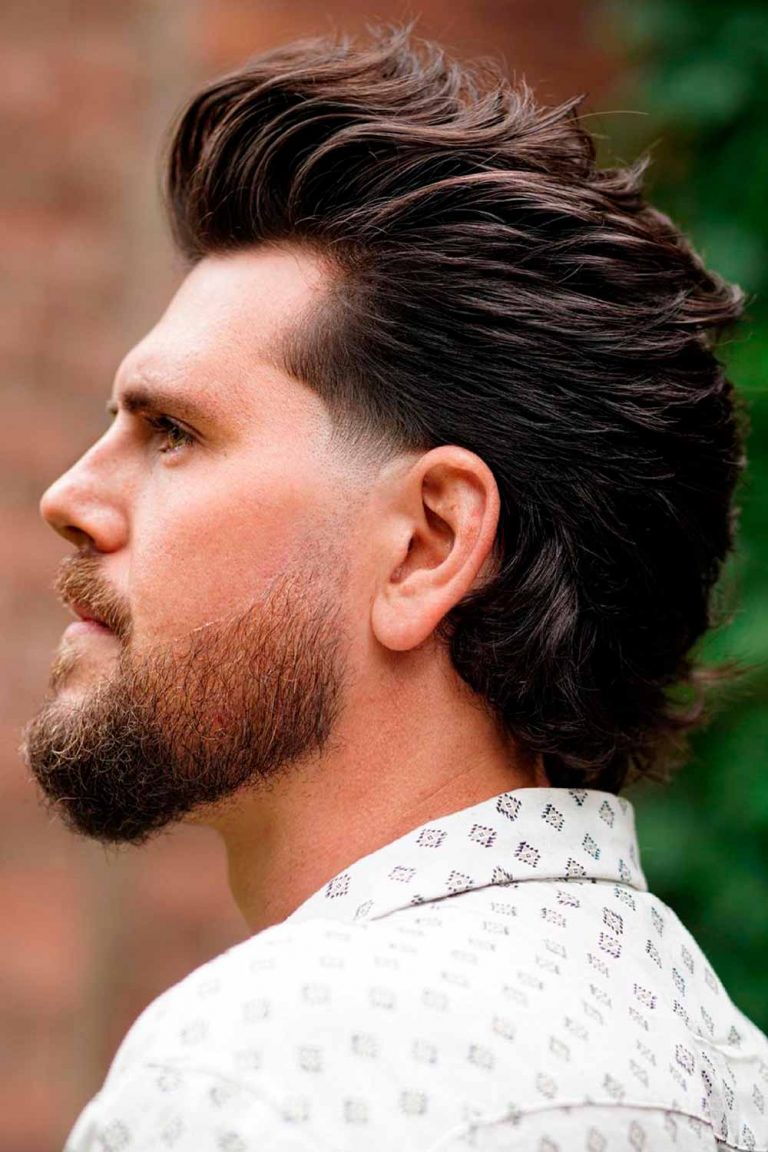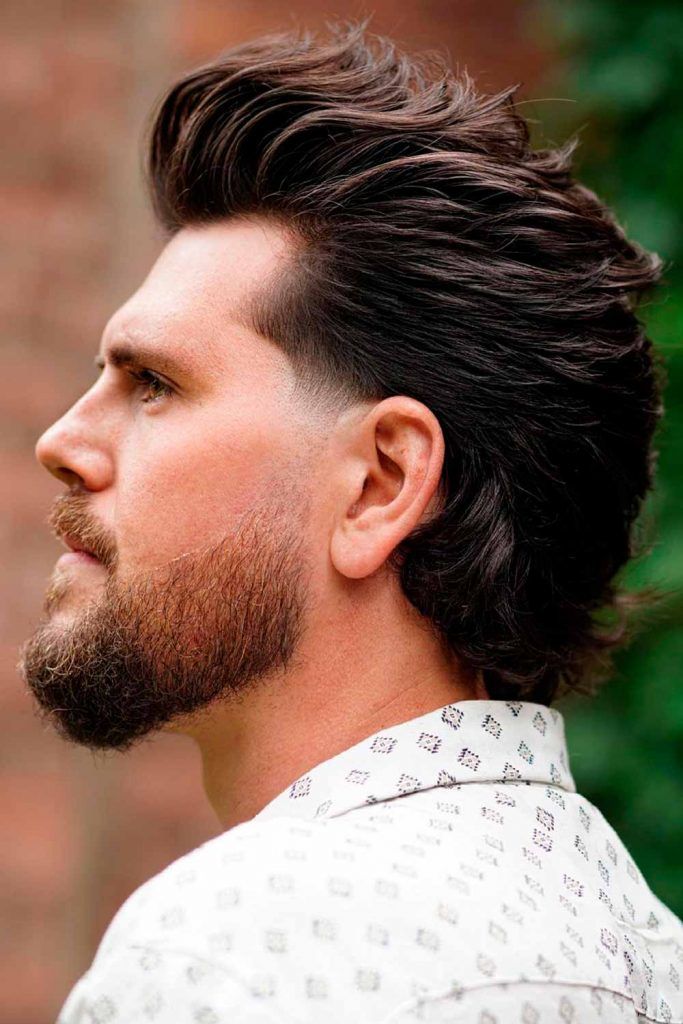 Source: @z_ramsey via Instagram
Short Hair Brushed Back Shape Up Haircut
Guys with naturally thin and limp hair can create extra volume on their head with the help of the right haircut as well as hairstyle. That said, brush your short hair back and secure it with a spritz of a hairspray so that it looks ampler. Then, accentuate the hairline with a razor line up for an added emphasis.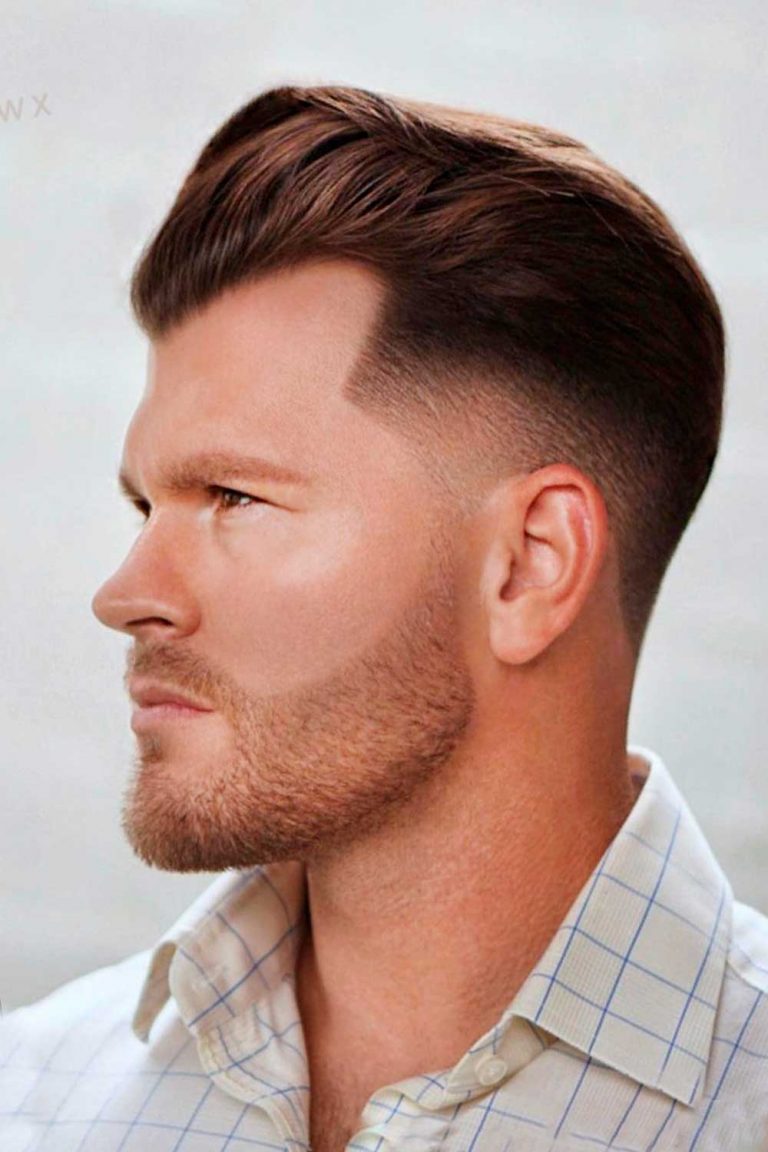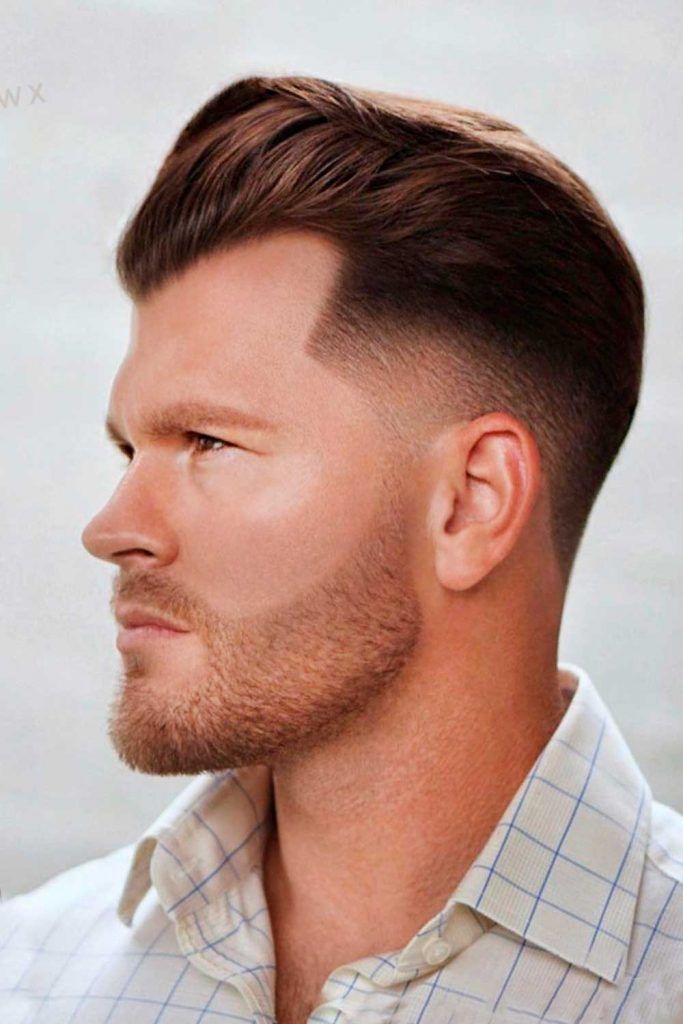 Source: @xbigwesx via Instagram
Line Up Haircut Designs
As a line up usually accompanies a short haircut on the sides, it allows for a variety of hair designs to make you really stand out in the crowd. What design it is going to be is up to you and the skill level of your barber.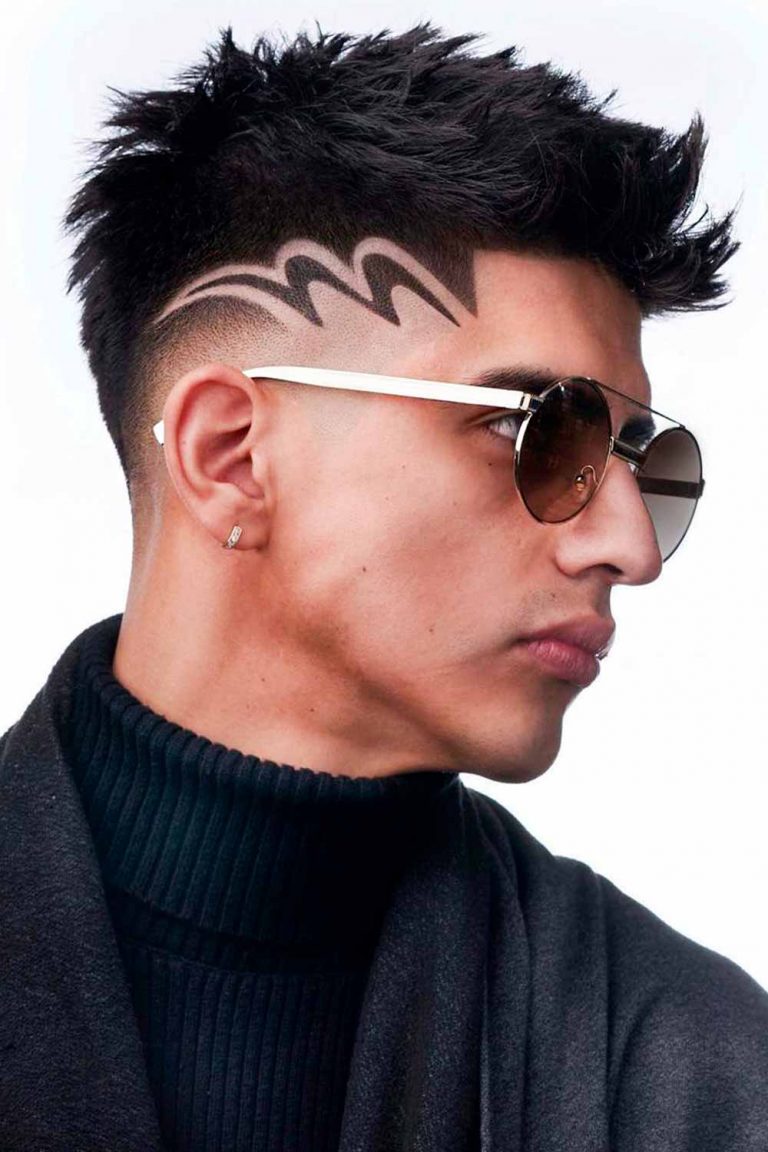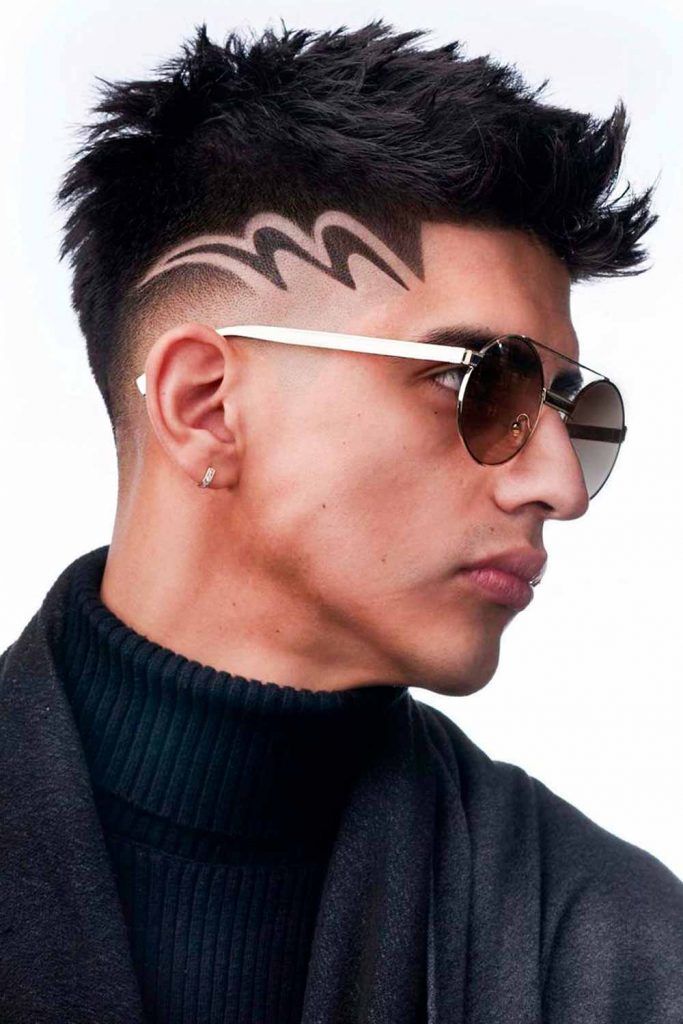 Source: @los_cut_it via Instagram
Line Up Taper
A taper haircut is less bold and contrasty than its trendy counterpart, a fade, which does not make it any less popular or attractive. Yet, if you want to switch it up a notch, team the look with a cutting edge shape up haircut.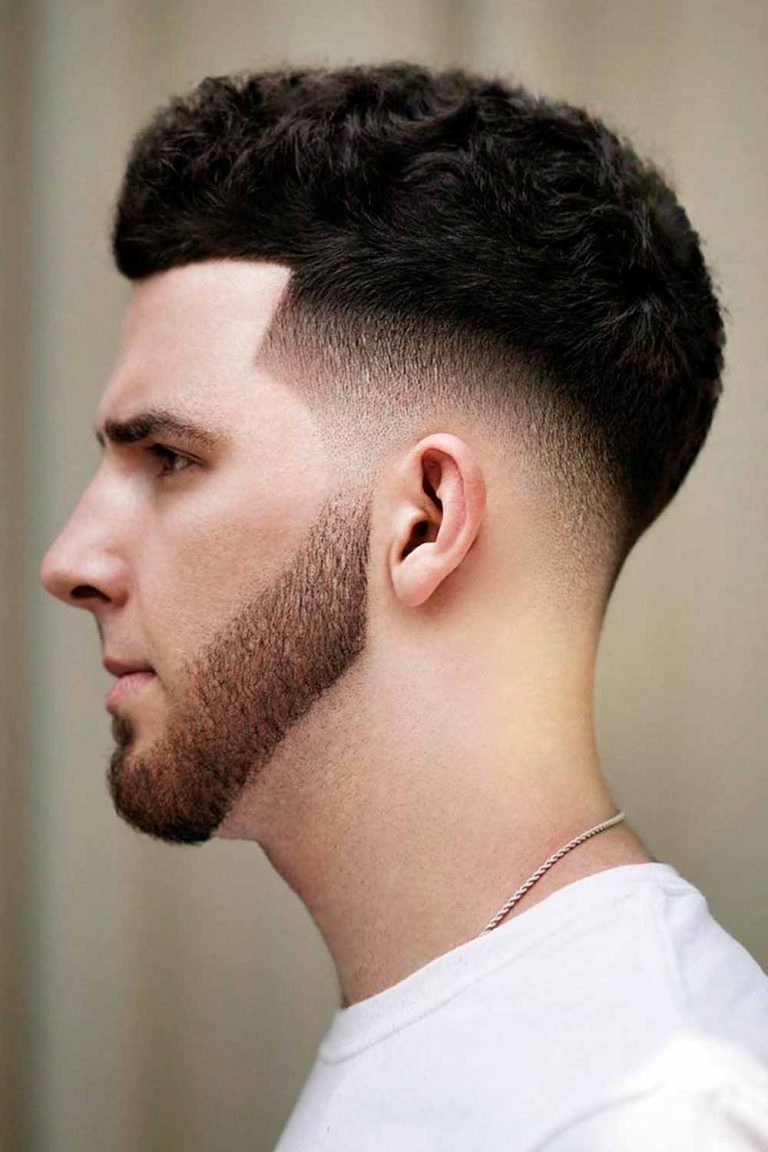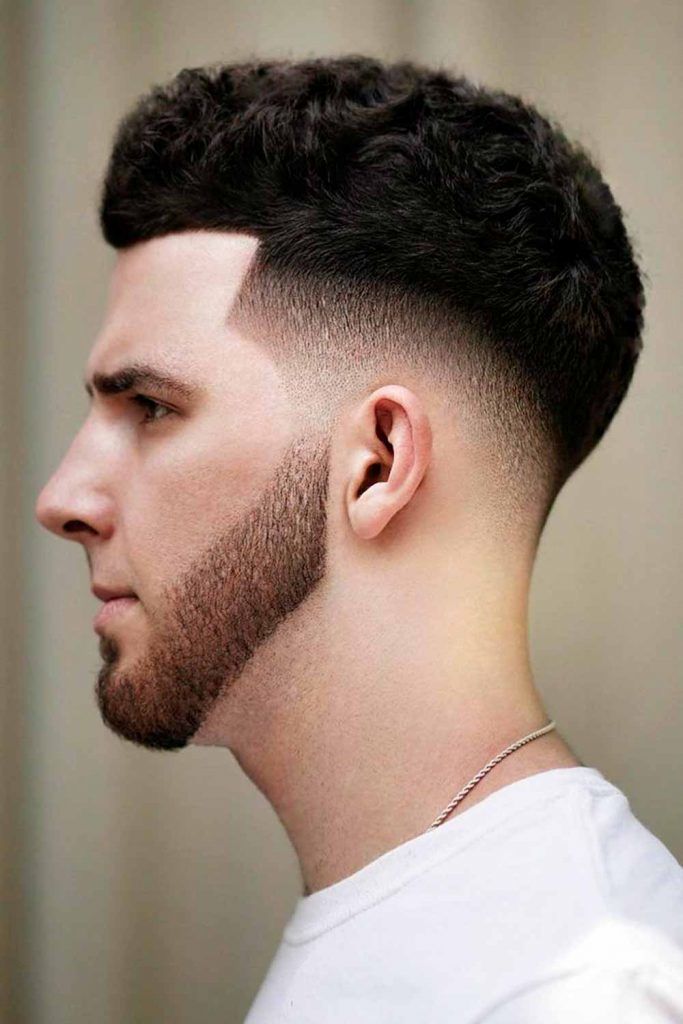 Source: @xbigwesx via Instagram
Buzz Cut Hair Line Up
One of the best things about a line up is that it works for any hair type and every hair length. Moreover, short haircuts, such as a buzz cut, are a more preferable option, as they make up a more balanced yet sharp look.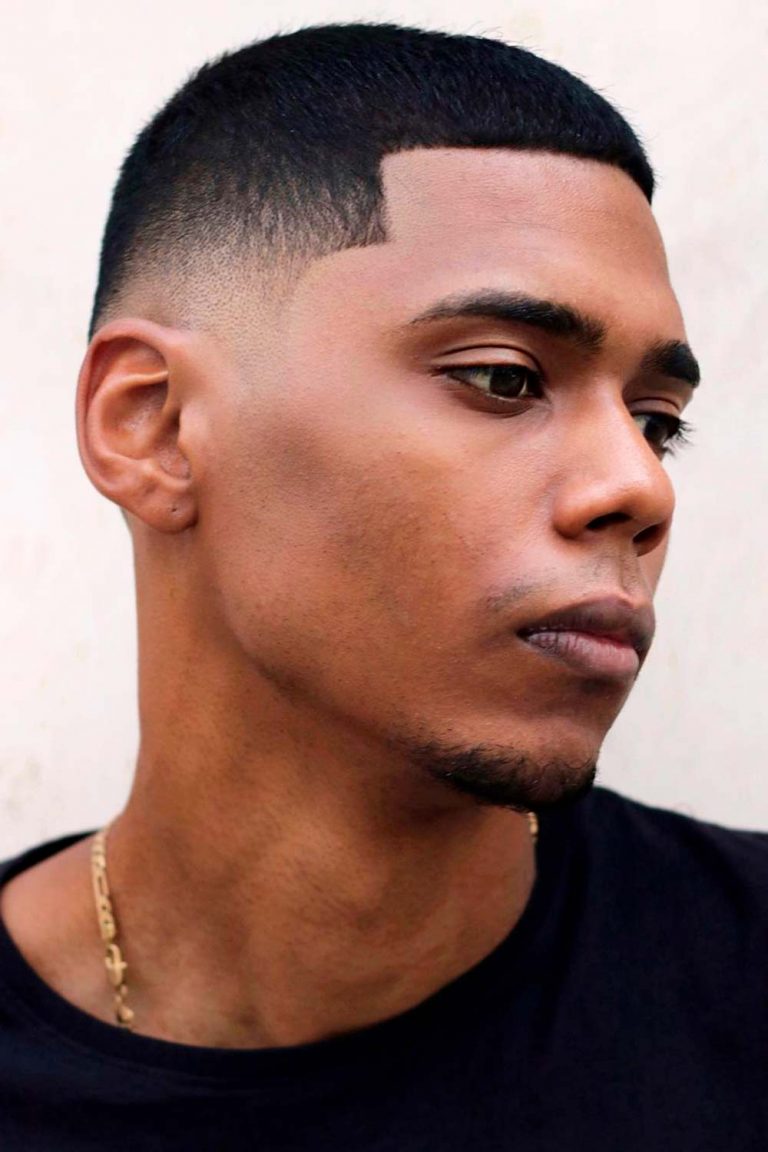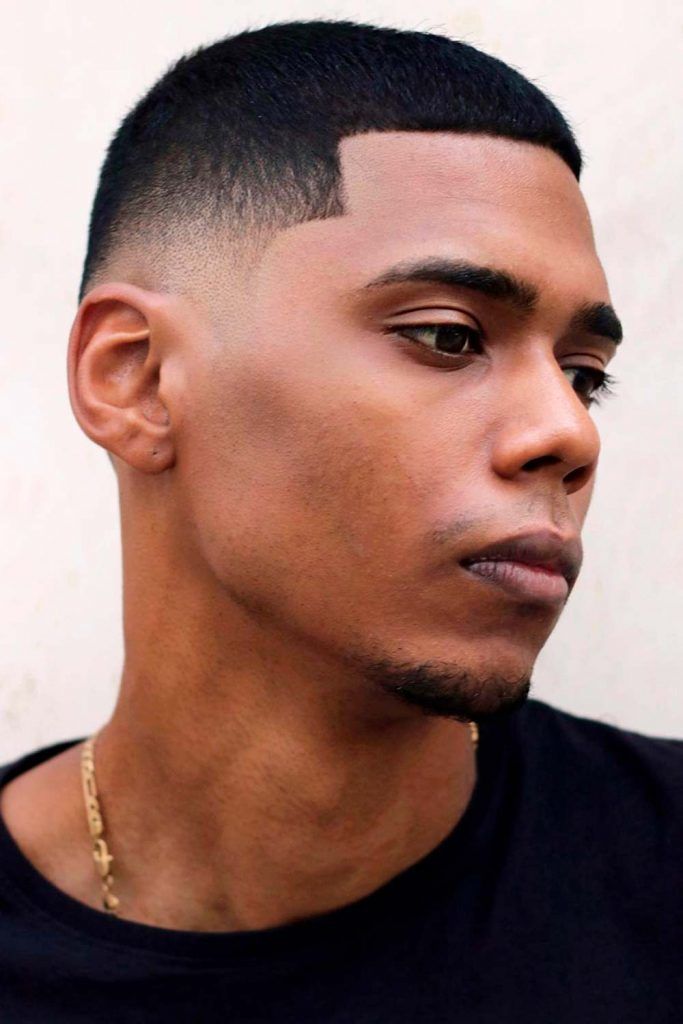 Source: @hayden_cassidy via Instagram
Slicked Back Lineup Haircut
To give a bold and edgy touch to your hairstyle shape up is always a good idea. Thus, whenever you wear your hair slicked back, a line up will give it more prominence and definition.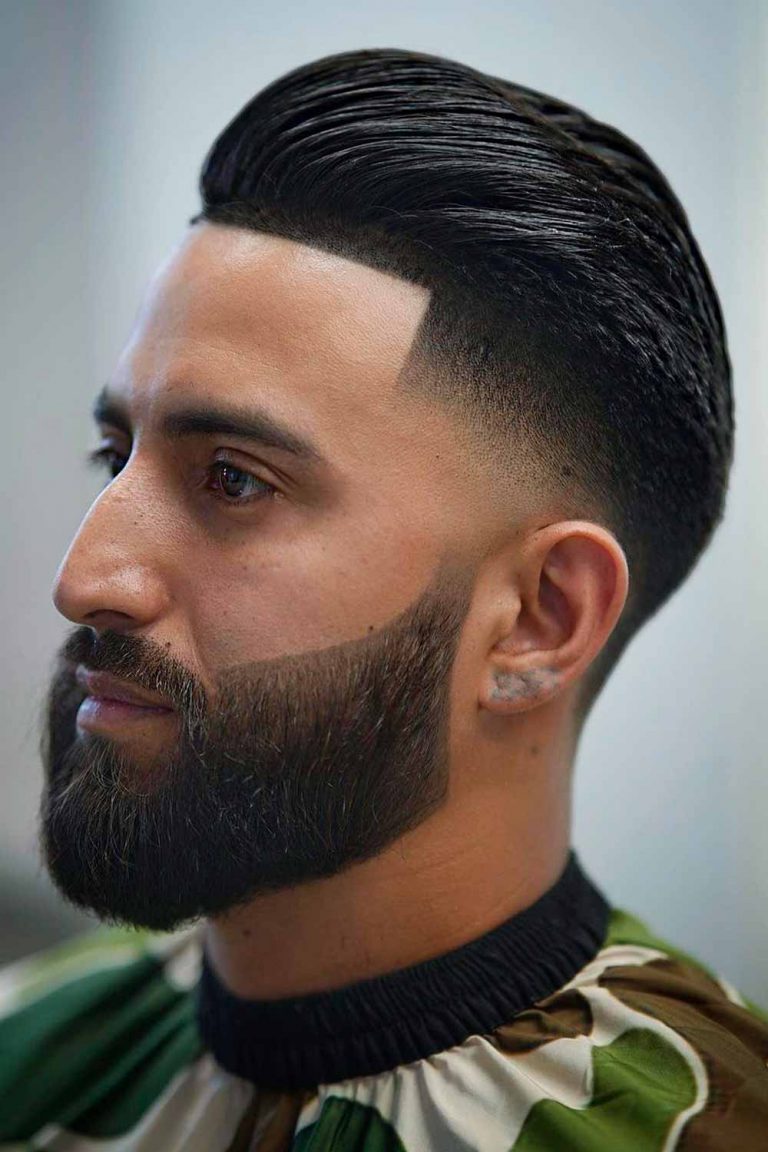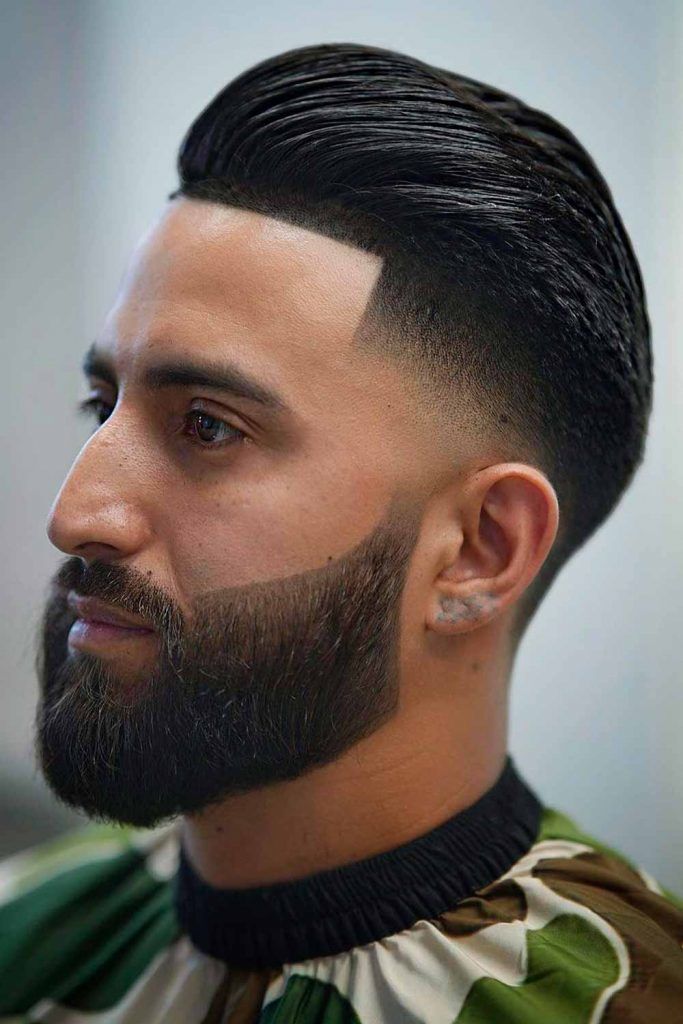 Source: @nickthebarber via Instagram
Mohawk Haircuts Shape Up
A mohawk is one of those haircuts that do not need added accents, as they already look striking and pronounced. However, if you want to take it to another level, then get it lined up.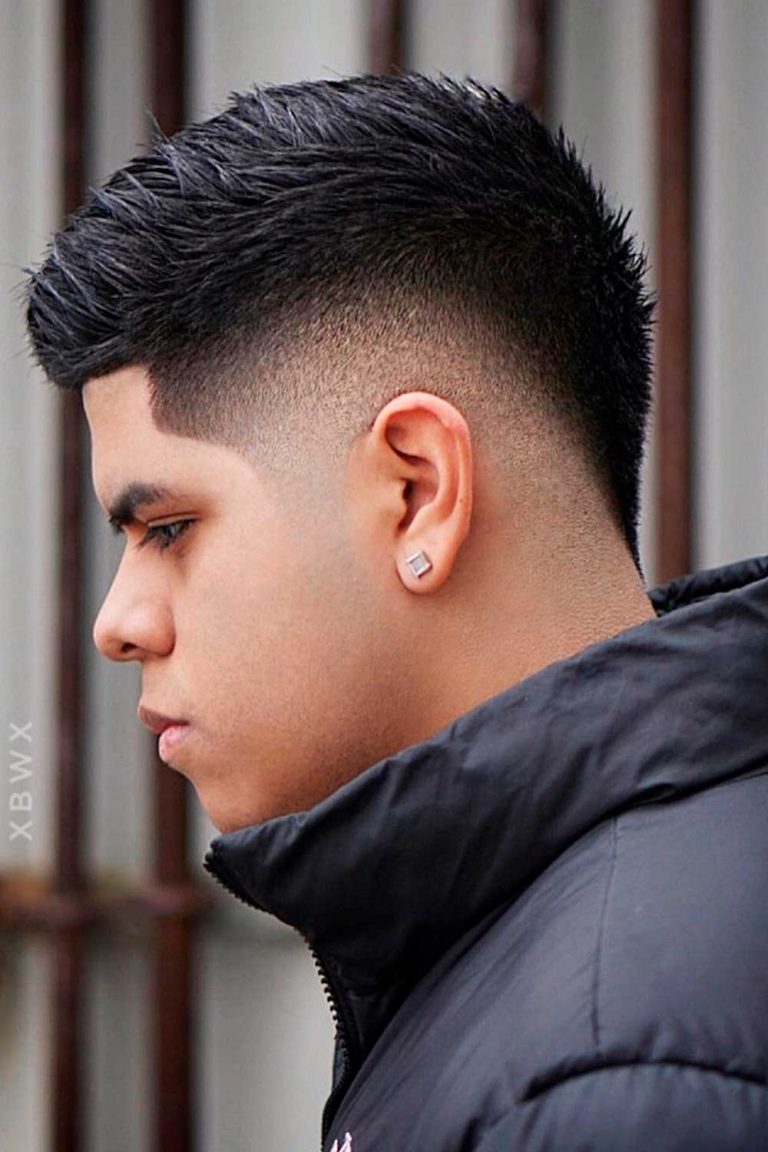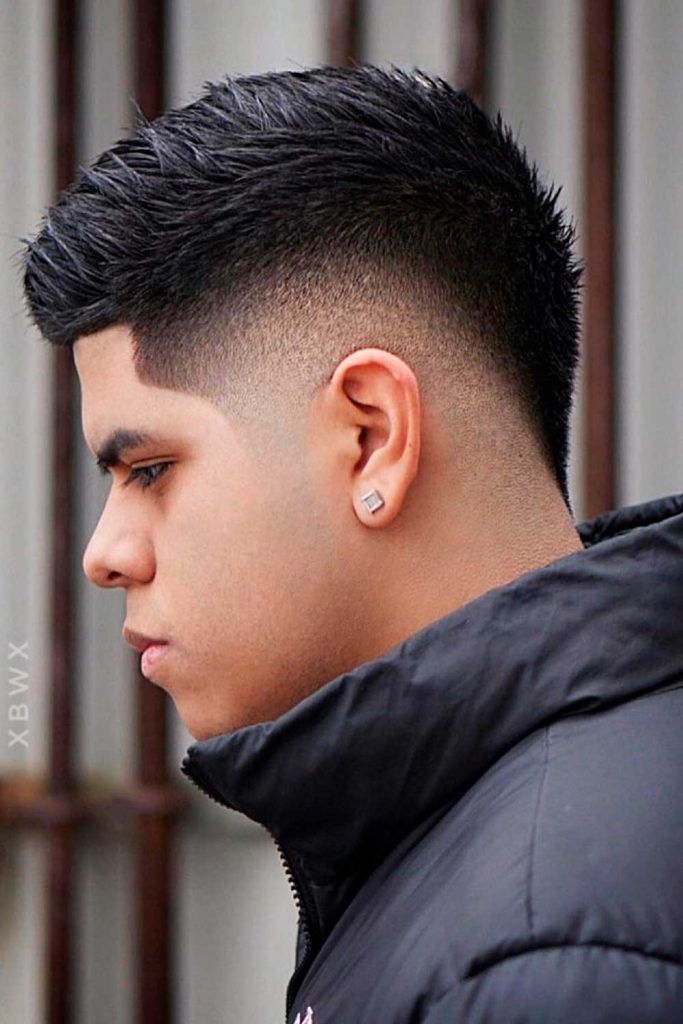 Source: @xbigwesx via Instagram
Brushed Back Curly Line Up Haircut
For curly haircuts line up helps to achieve a clean and tidy look. Though, to keep it in the spotlight, brush the hair back, which will also open up your face. Additionally, you can emphasize your curls with a touch of a styling product.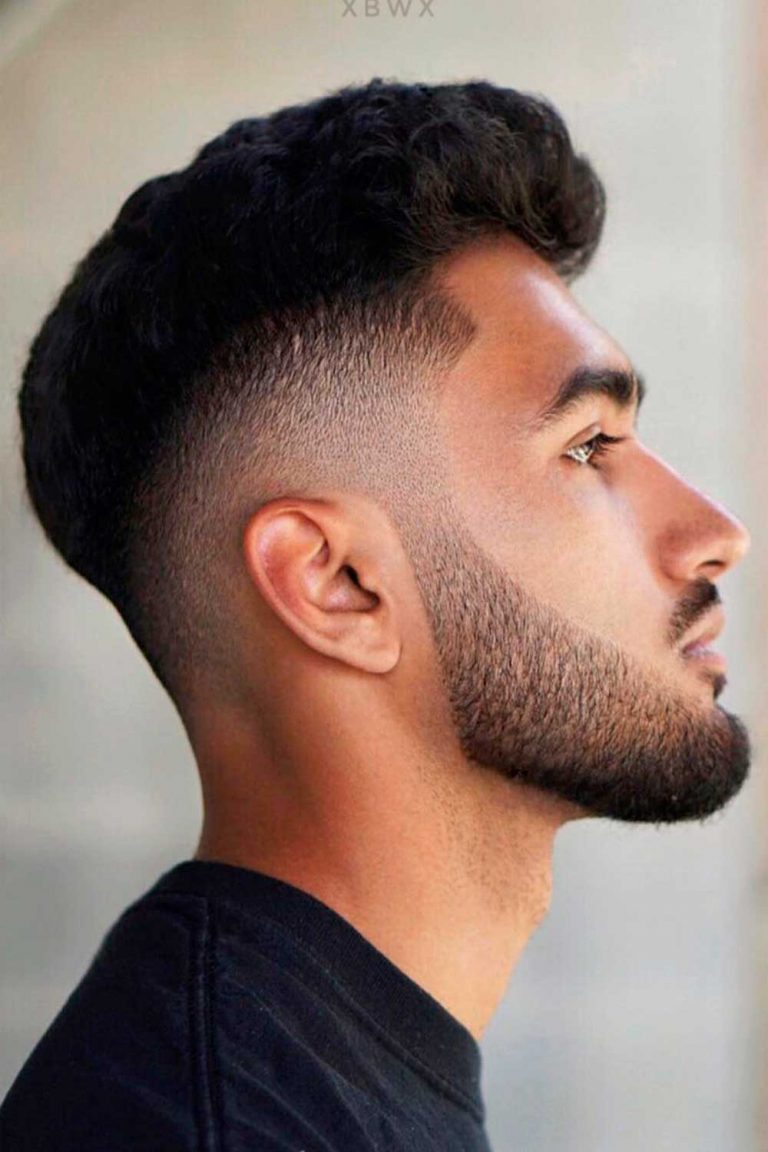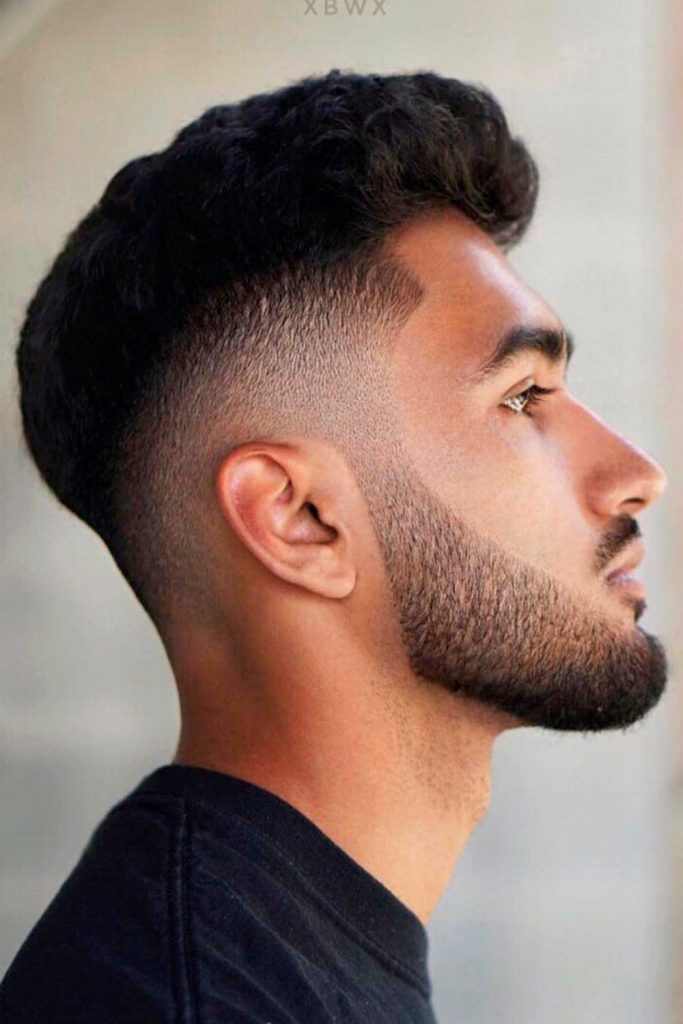 Source: @xbigwesx via Instagram
Line Design Haircut
What is a better way to enhance a line up than an extra line? We do not know either. Thus, to accentuate your defined outline, get a line design carved with a razor above the line up. You can hardly call this haircut low maintenance, but it is fully worth the effort.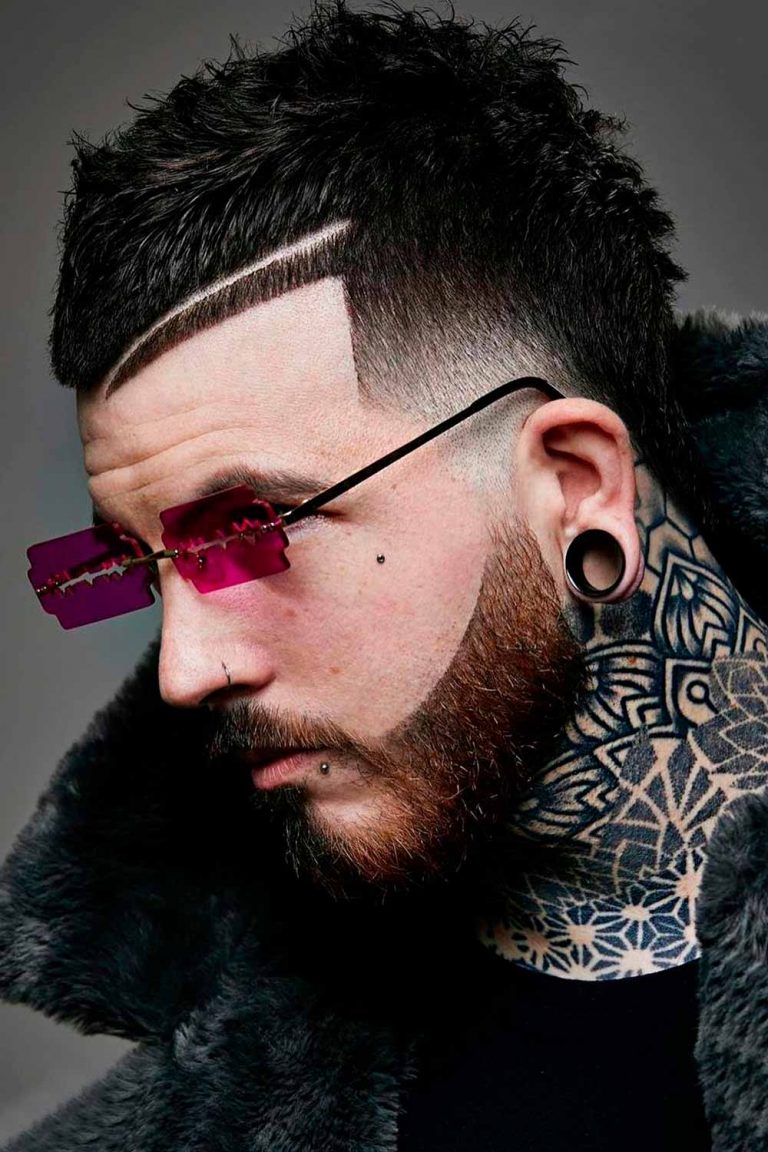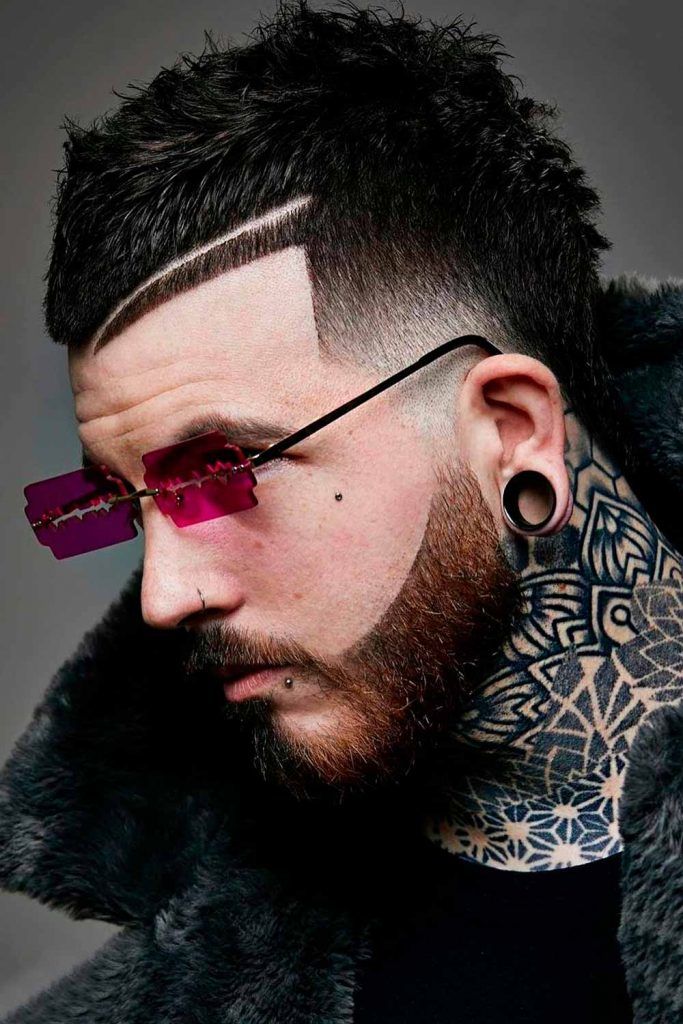 Source: @r.braid via Instagram
Double Edge Ups
A double line up is a unique and unusual way to wear a classic edge up haircut. To pull off the look, the barber may trim two additional lines across your head starting from the temple area. This cut works best when teamed with a fade on the sides.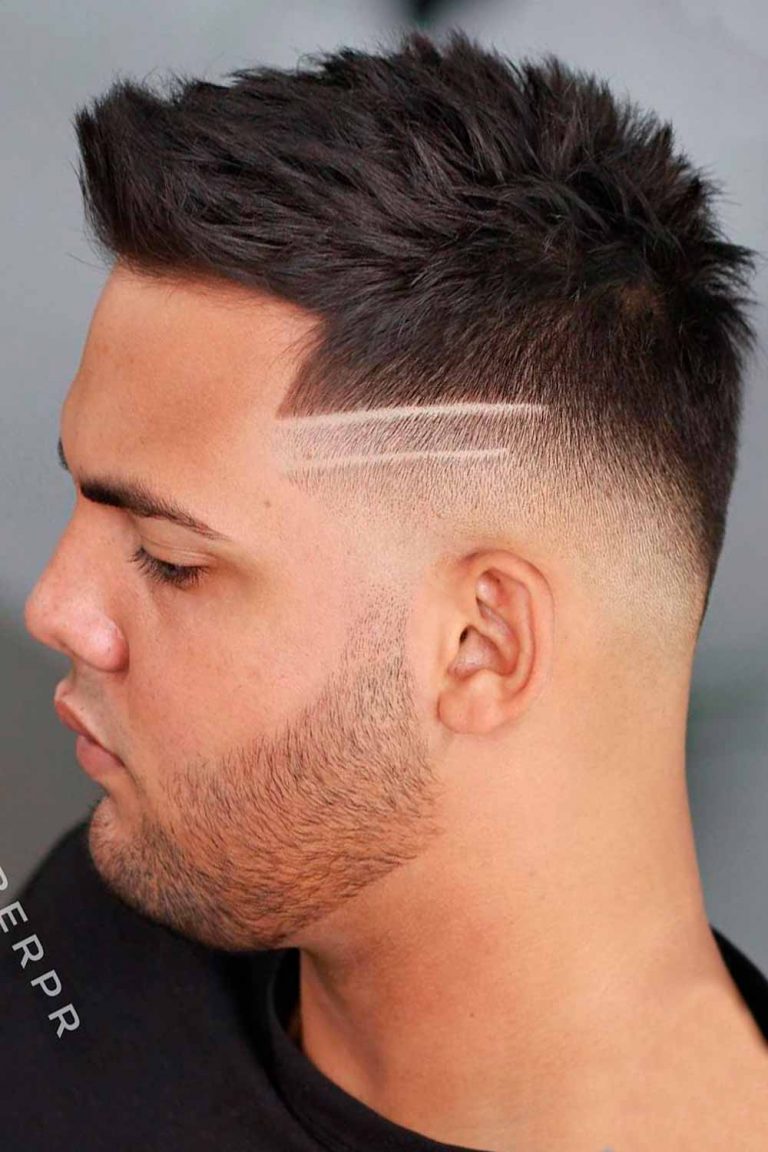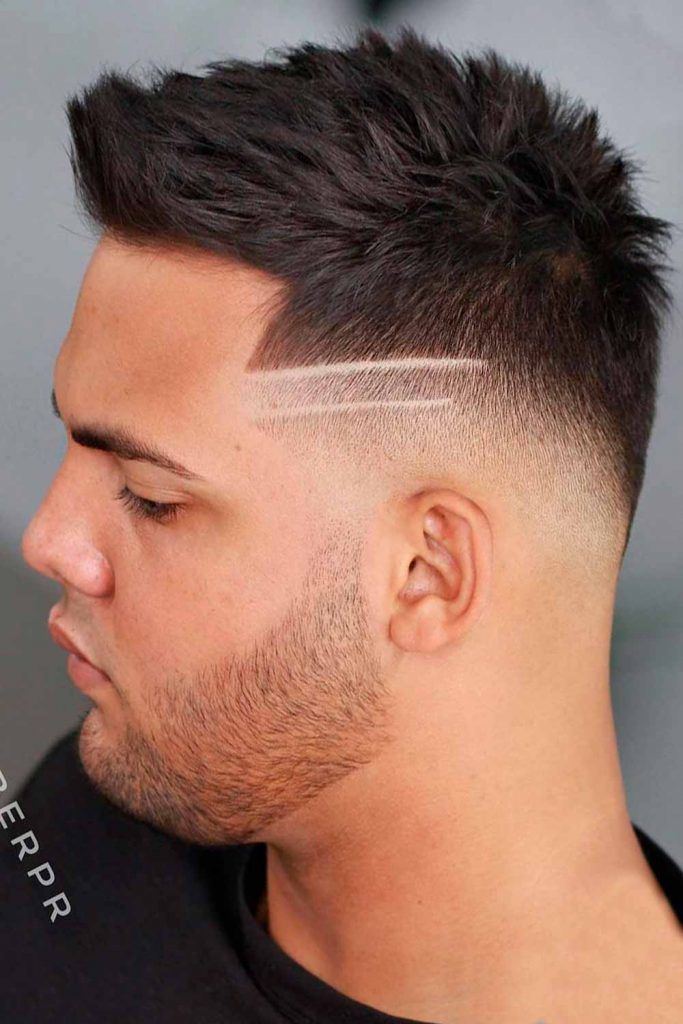 Source: @cheobarberpr via Instagram
Side Part Hair Shape Ups
You can intensify a line up by combining it with other defined haircuts, such as a side part. Whether it is going to be regular or razor cut is up to you. Yet, as a shape up still requires regular upkeep to retain its crisp look, this should not be an issue.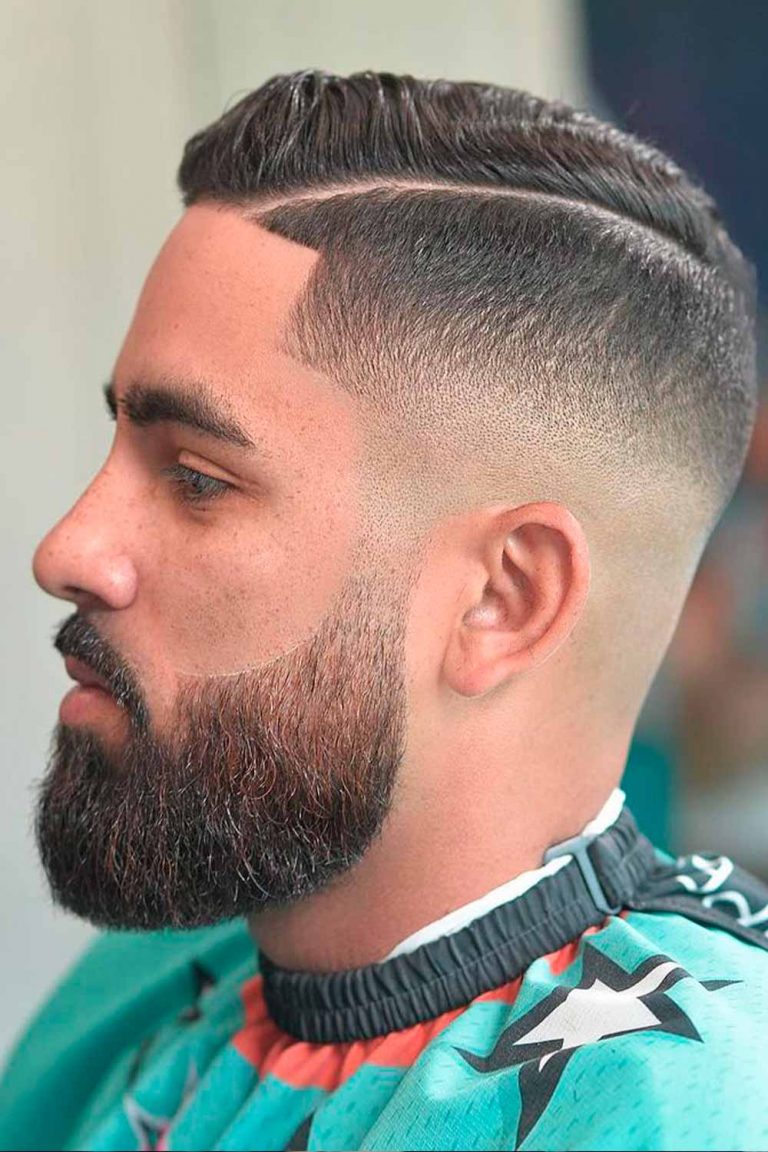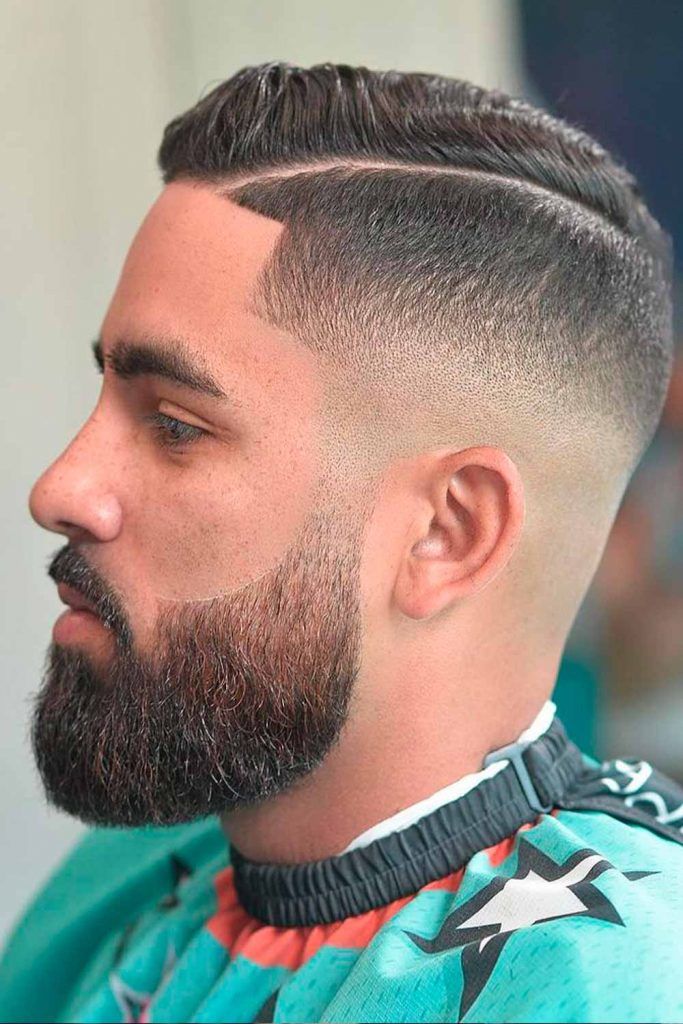 Source: @sirpaulcharles via Instagram
Medium Line Up Haircut
Similar to line ups with long hair, you can match them to mid length hairstyles. This is a great choice for those guys who do not want to go for overly shorts cuts, yet are not ready to commit to long locks too.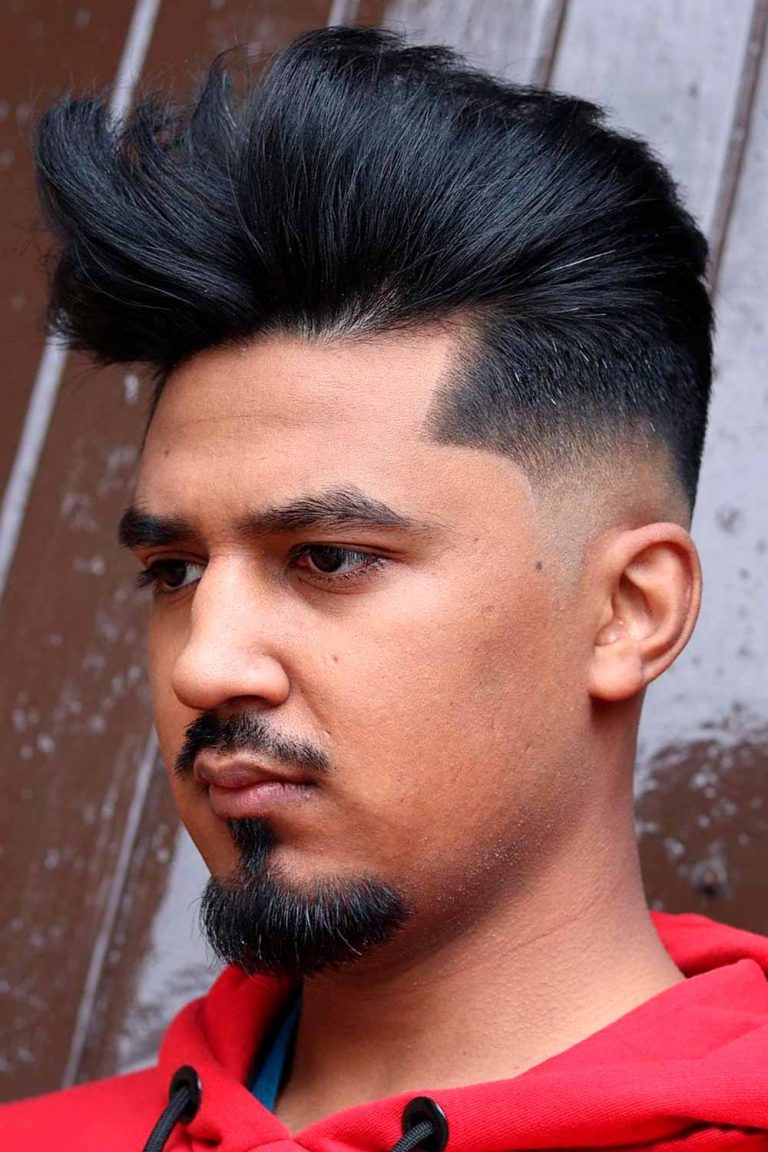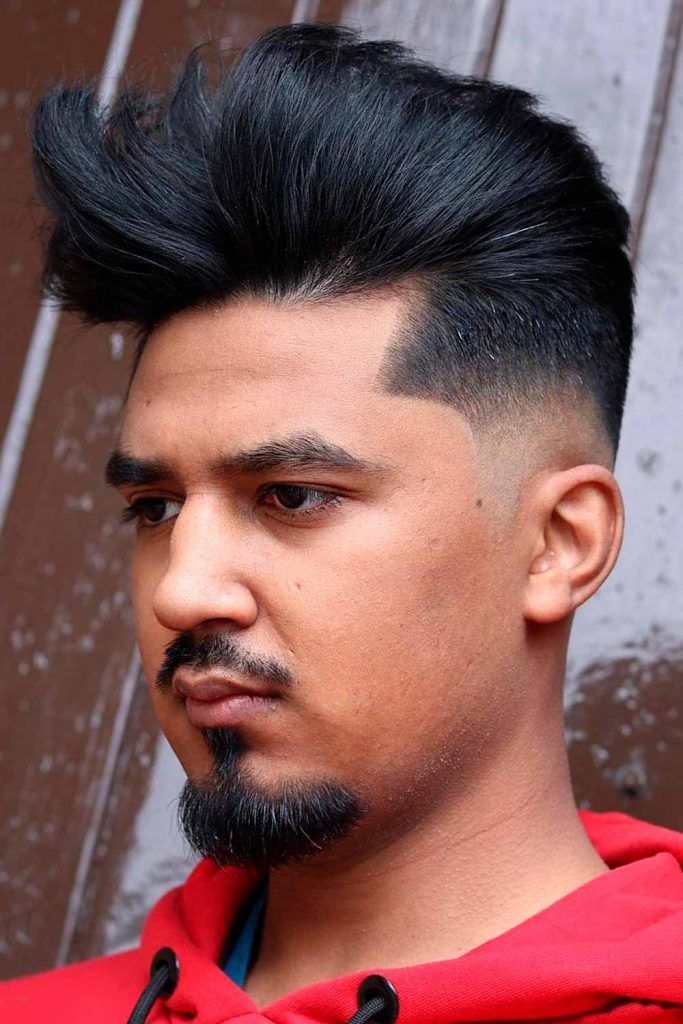 Source: @corneliucrihan via Instagram
Curly Black Men Edge Haircut
When it comes to a line up haircut, Black men haircuts for curly locks are real trendsetters. They were one of the first to incorporate an edge haircut into their hair look, which is why it comes out so bold and natural at the same time.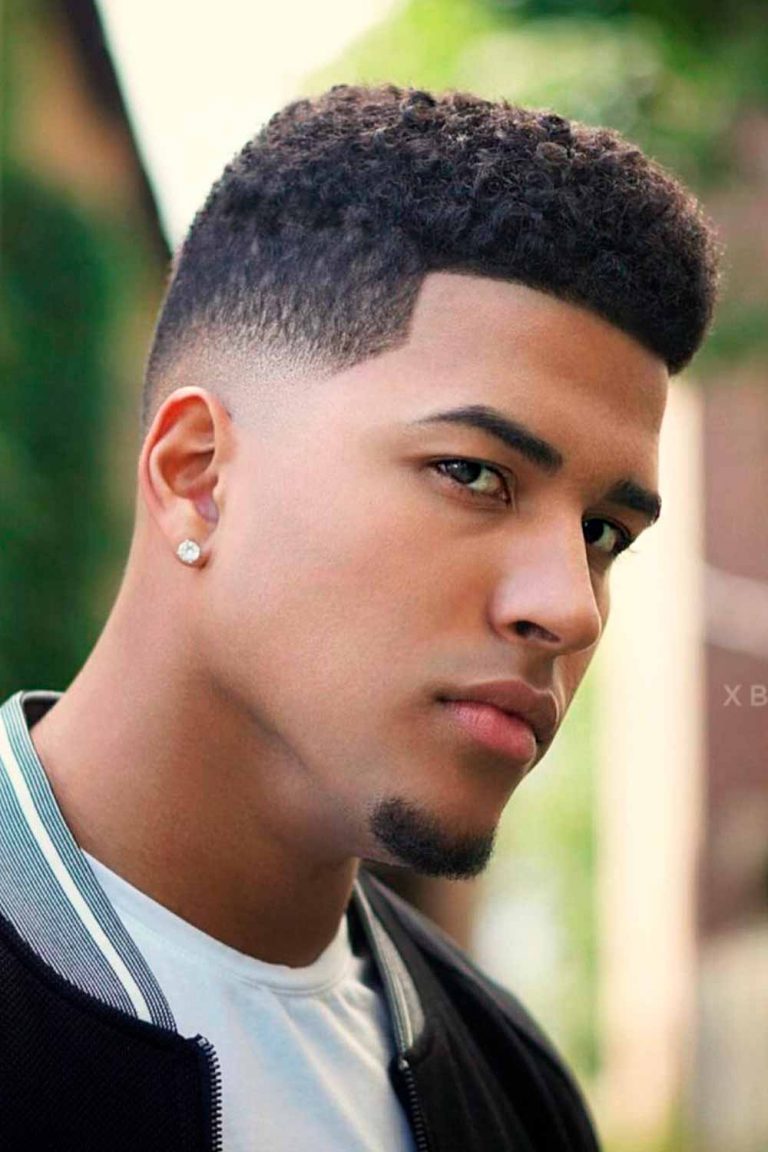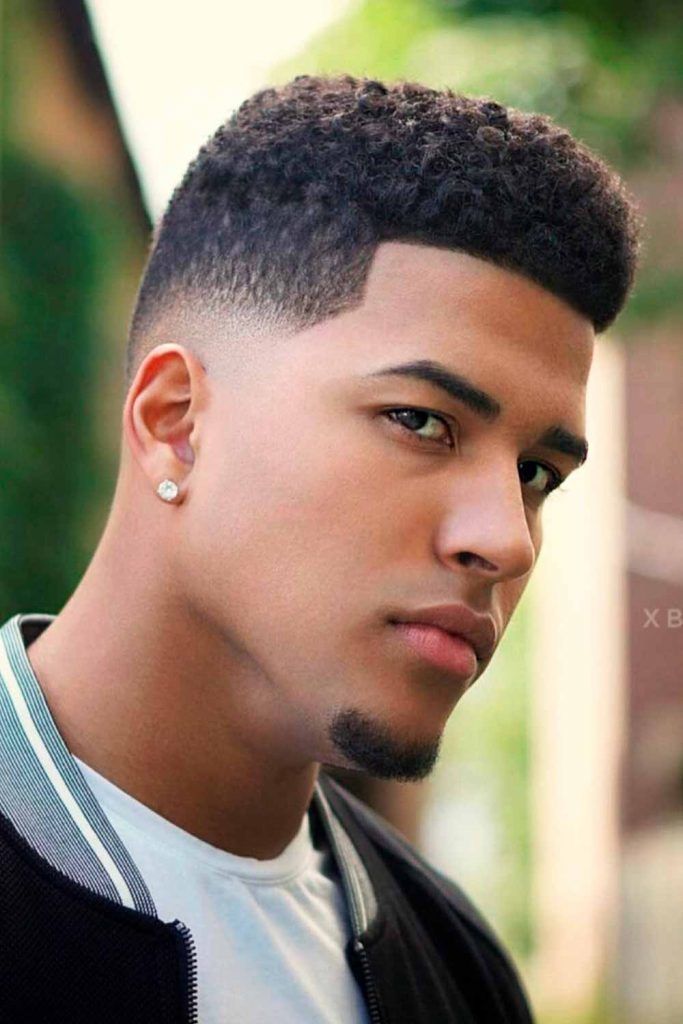 Source: @xbigwesx via Instagram
Faux Hawk Mid Fade
A mid fade haircut is a popular way to give a faux hawk a trendy twist. But, in case you want to elevate it, consider adding a line up along the temple and forehead area. This will make the hair on top even more accentuated.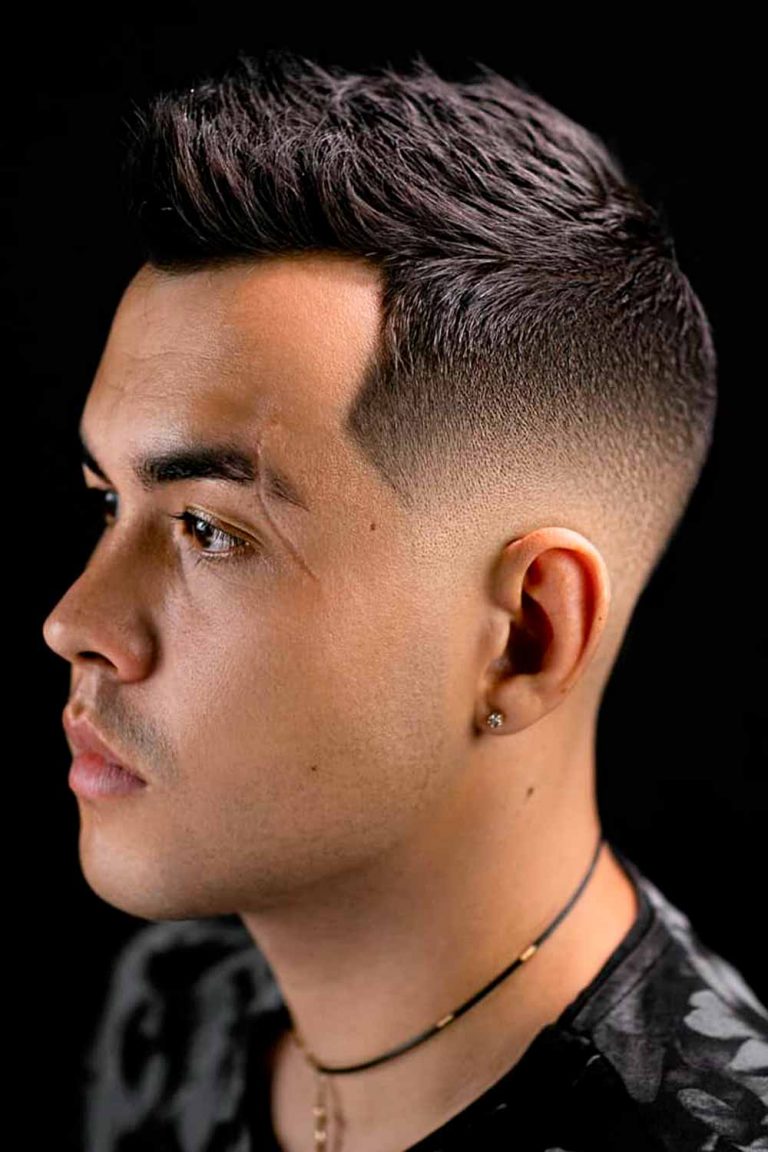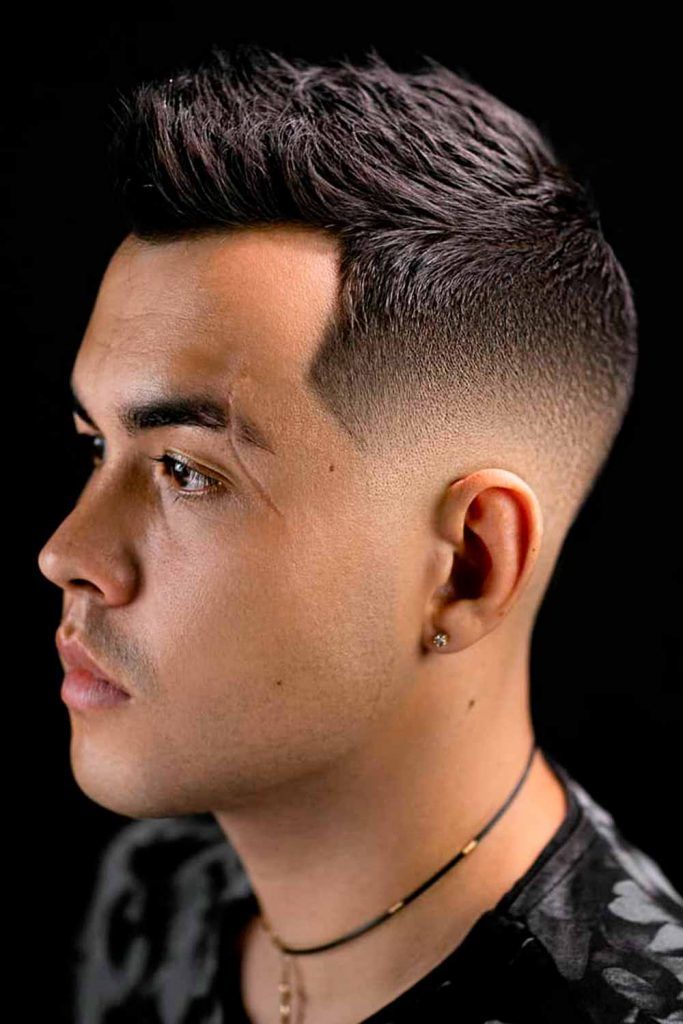 Source: @barberking_kh via Instagram
Short & Bleached Line Up Haircut
Guys with short hair who are not afraid to be in the center of attention should try out not only to line up their hair but also to bleach it. With such a daring hair look, you can rest assured that you will not go unnoticed.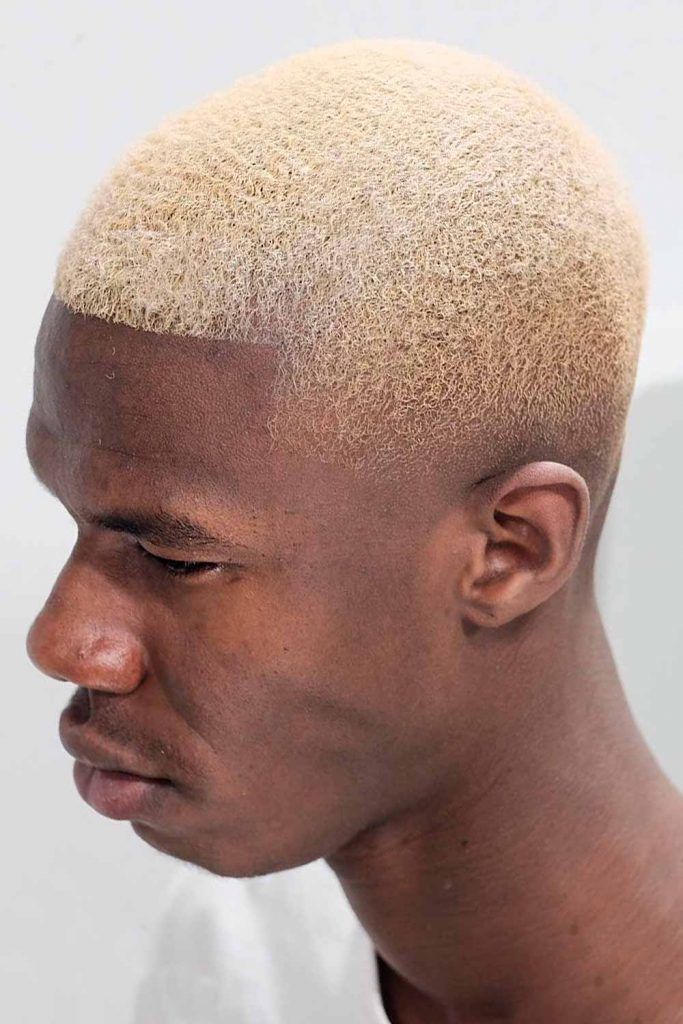 Source: @barbersdream via Instagram
Short Bald Fade
Those who prefer to have as short haircuts as possible should try out a short bald edge up fade. This haircut is extremely easy to manage, as it does not require any styling. A tad of a product rubbed into the top is the absolute maximum.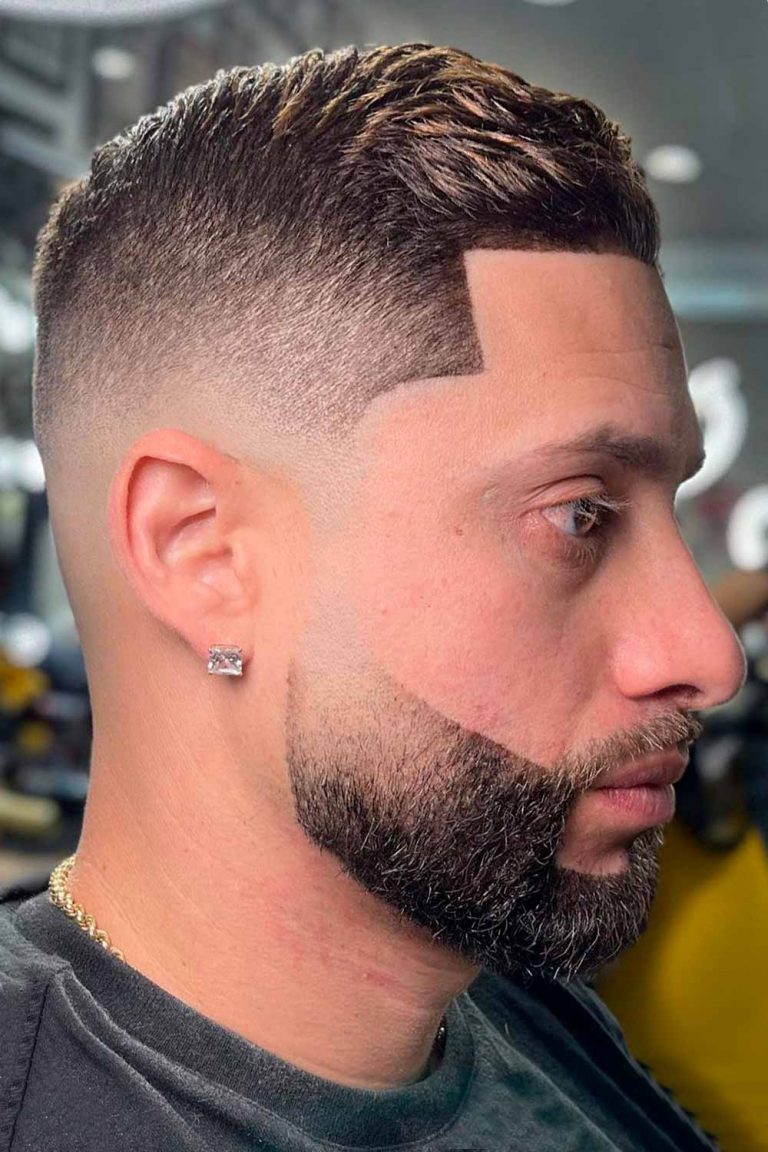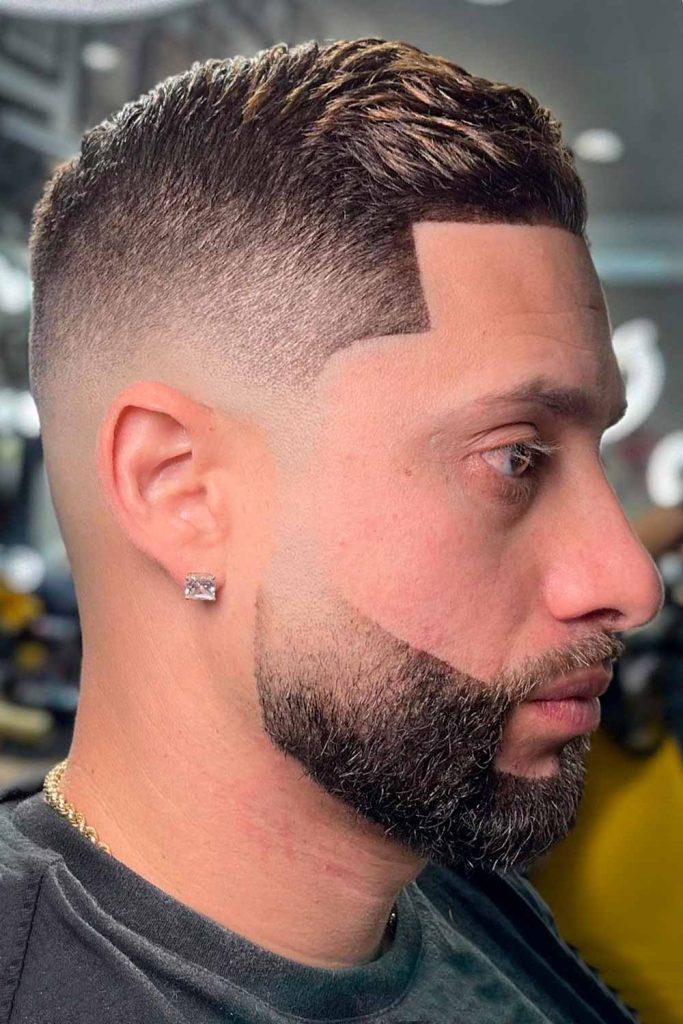 Source: @frankdabarber via Instagram
Faux Hawk Haircut Line Up
A faux hawk haircut usually makes the hair on top the focal point of the look. To give it more emphasis, you can get it lined up. Style the crest with a hair product to highlight its texture.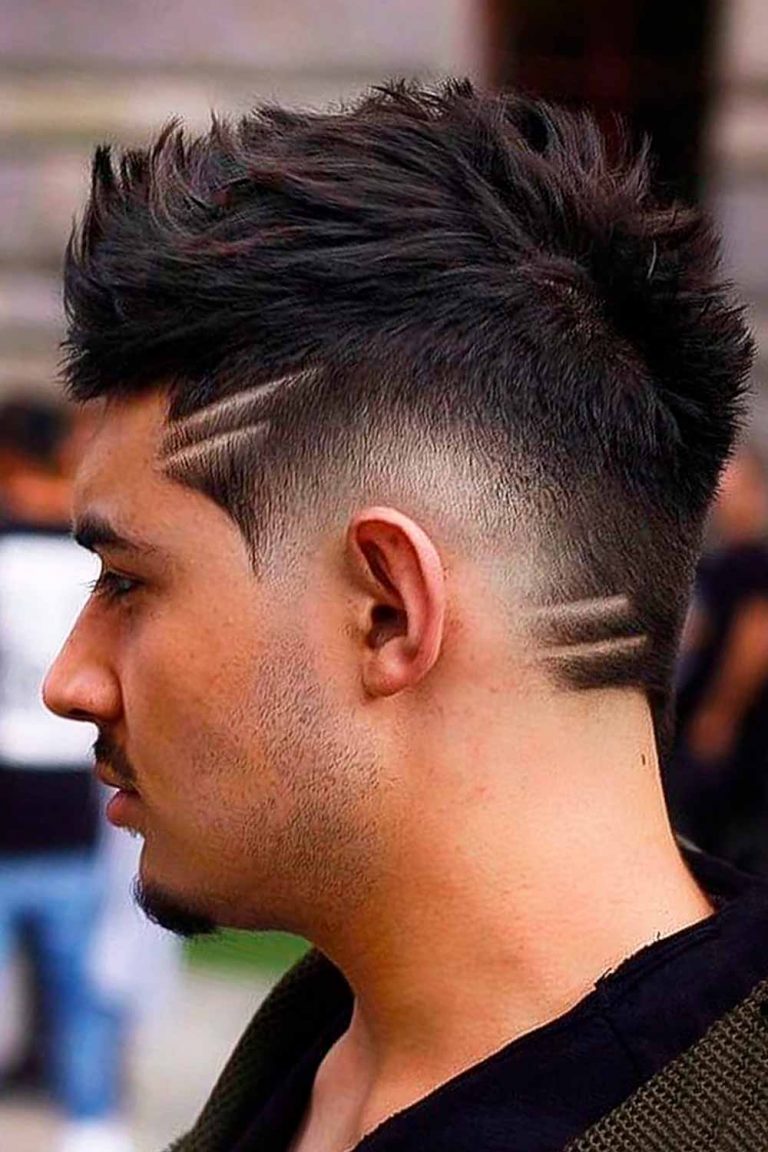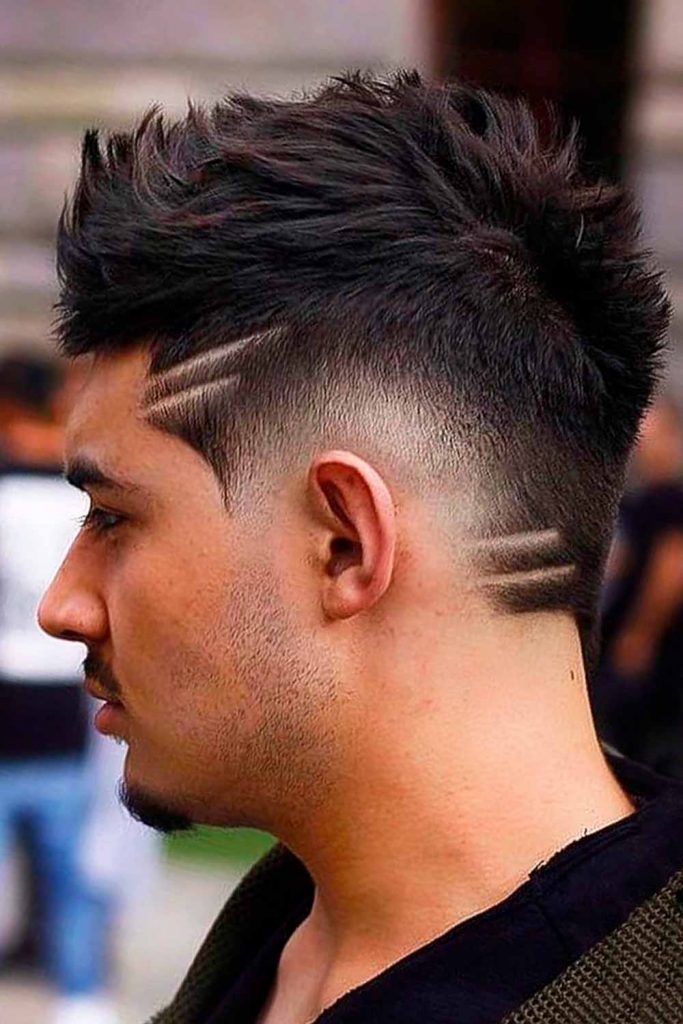 Source: @ryancullenhair via Instagram
A line up haircut guarantees that your hairstyle will look neater and sharper, while your facial features will seem edgier. Getting it is always a good idea for every men and it does not matter if you have short locks or long, straight or curly. Hopefully, our guide has answered all of your questions about the cut and provided you with a dose of inspiration for a much needed upgrade to the look.
FAQs
What is a line up haircut?
A line up, aka an edge up or a shape up haircut, is a way to add a crisp outline to a short haircut. It implies using either a razor or clippers to remove the hair along your forehead and temples, following your hairline.
What is a line up and taper?
A taper and a line up hair cut are a popular combo. Together they create a stylish and clean look. Owing to this, you are offered a lot of versatility in terms of styling. On top, you can go for just any hairstyle you like, from a pompadour to an Afro haircut.
How much does a lineup cost?
The price for a line up haircut may vary from salon to salon. However, on average, a single line up costs around $10.
What is the difference between a shape up and a line up?
A line up and a shape up are basically two different names of the same haircut, which is a sharp line cut along your hairline. It is also often called an edge up haircut.