The mohawk haircut, which came after the daring Iroquois haircut, used to leave a punk haircut impression for those who saw it. And once a modern, grown-up man has a look at its classic variation, he probably won't go for such a high-maintenance, rebellious cut.
Thanks to the nowadays' trendsetters, mohawk has gained the needed variability. And now, this cut can provide you with lots of contemporary approaches that you can wear for any occasion possible.
The history of the mohawk is not over! First, it was popular with native people of North America. Then some punk rock stars from MTV made it a thing. Today, this cut can suit anyone: from careless teens to presentable businessmen. And our staggering ideas will show you how it works these days!
What Is Mohawk Haircut?
Initially, mohawks were famous among restless guys with disobedient attitudes, which is why this cut is always referred to as punk hair. Their dramatic appearance is the main reason why the cuts are still in the spotlight: they feature the contrast of the shaved sides and an outstanding, long strip of hair that runs from the hairline to the back of the head. Though the top is usually spiked for a more eye-catching look, the styling can be more diverse, modern, and practical.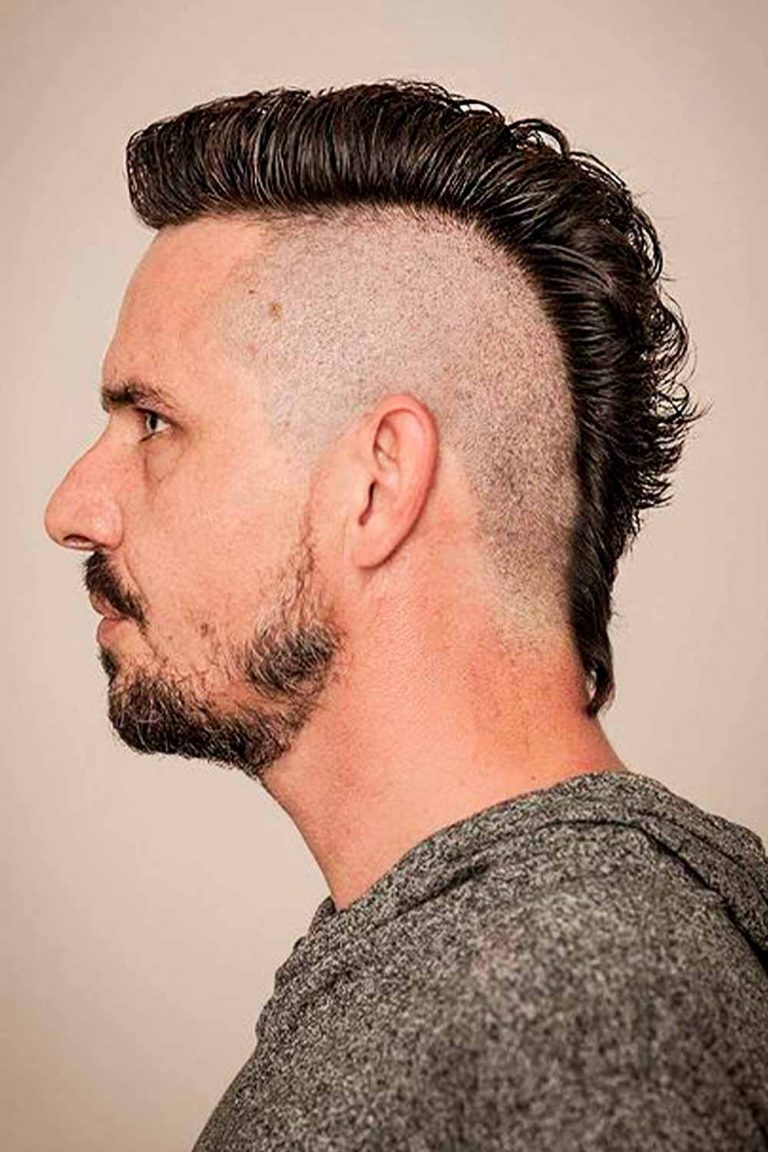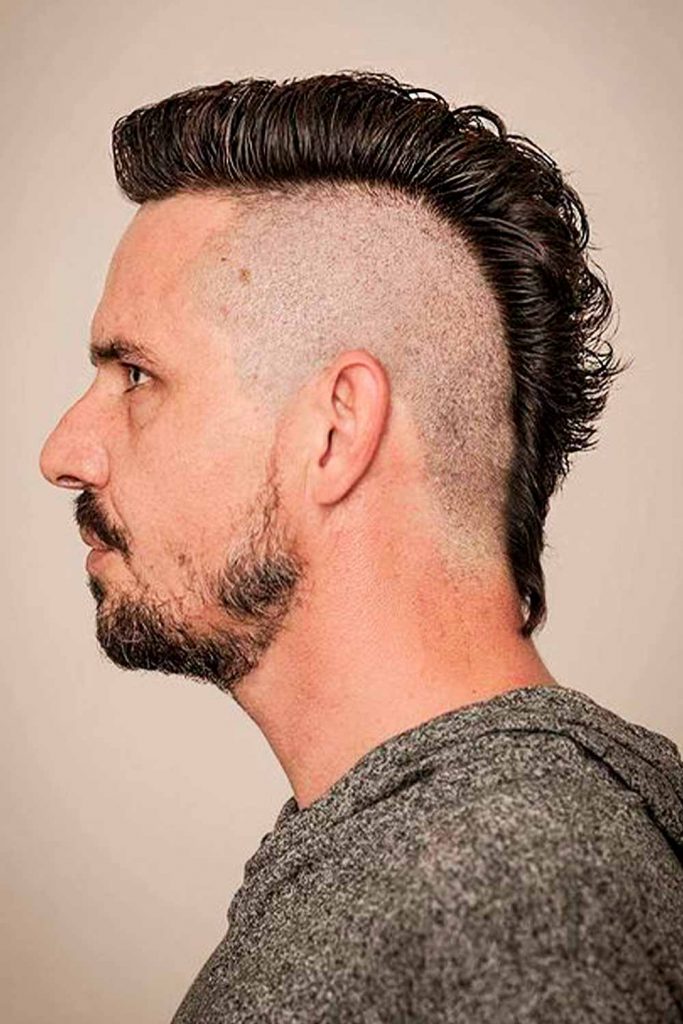 Source: @urednistvo.pricesk.robert via Instagram
Mohawk vs Faux Hawk: What The Difference?
If you are interested in getting mohawk hair, you probably have come across a faux hawk and got confused. Let's make it clear! A faux hawk haircut is a soft, less shocking and intense version of the mohawk haircut. This time, the top is shorter than its classic version, yet the defined contrast between short sides and top is present. The sides are usually tapered and faded, and the top is left pretty flexible. It's a nice idea for gents to want to fit office dress standards or who aren't ready for the classic mohawk yet.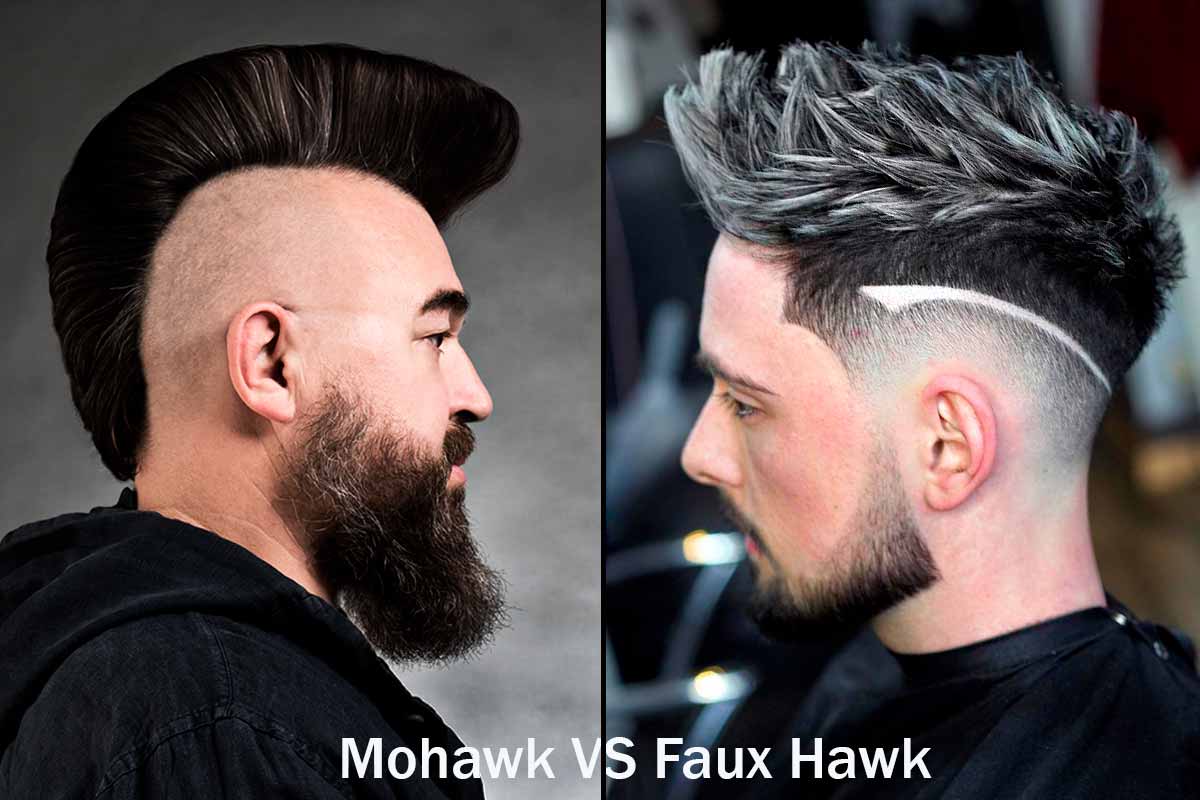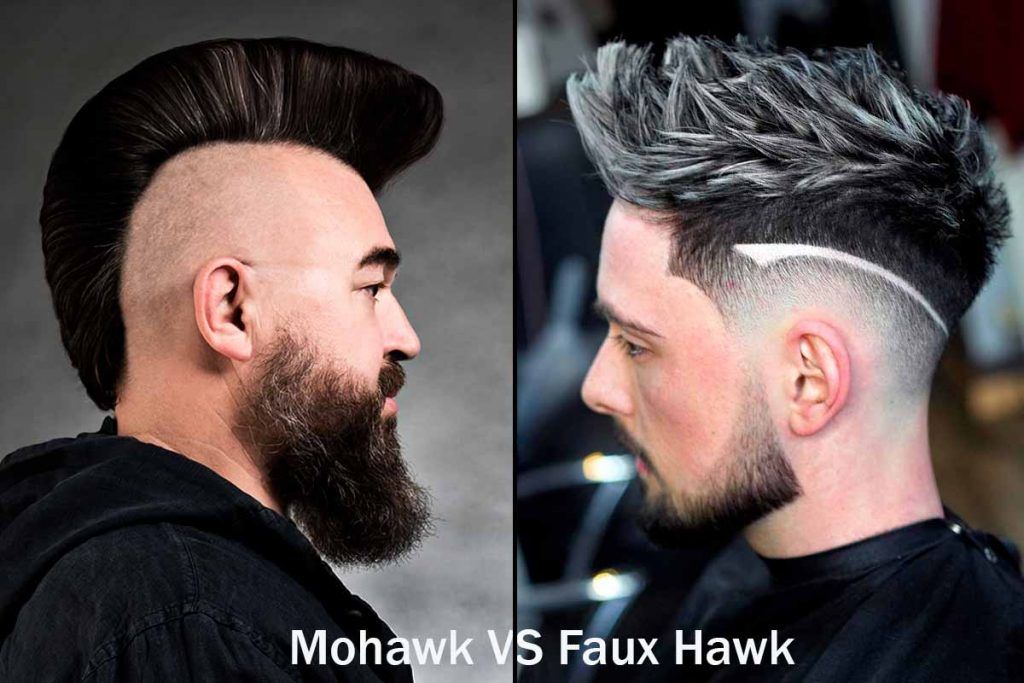 Source: @ryancullenhair via Instagram
Different Types And Styles Of Mohawk Haircut
The types of mohawks, as well as their styling ways, are countless. Whether you want it to be short and curly or long and straight, it can offer you a lot of ideas to choose from. It doesn't matter what cuts and styles you like the most. Today you'll find a mohawk that will suit your preferences, that's for sure.
Keeping up with your daily mohawk hairstyle can be a great deal; it's a high-maintenance cut, after all. That means that you should fade, shave or buzz the sides of your men's medium hairstyle regularly. As for the top, for spiky mohawk styles, you'll need a strong-hold pomade or gel and use some heat to secure the look. And if you want to discover how many mohawk hairstyles you can create, welcome to the inspo-part!
Mohawk Fade
We'd like to start from the most popular idea that barbers bring to life every day: the faded mohawk. The mohawk fade haircut is all about styling versatility and the perfect balance of the overall silhouette, as it involves tapering that turns into a high fade, allowing men to diversify their styling routine and sport it without a shaved head look.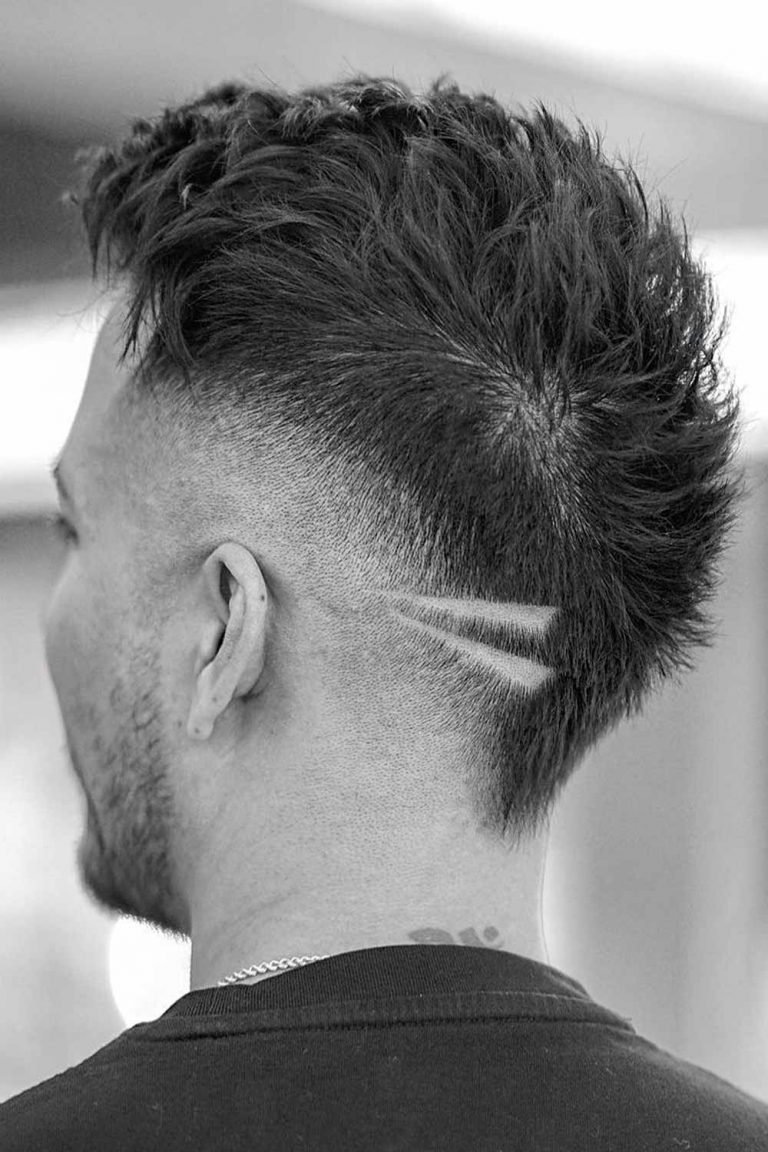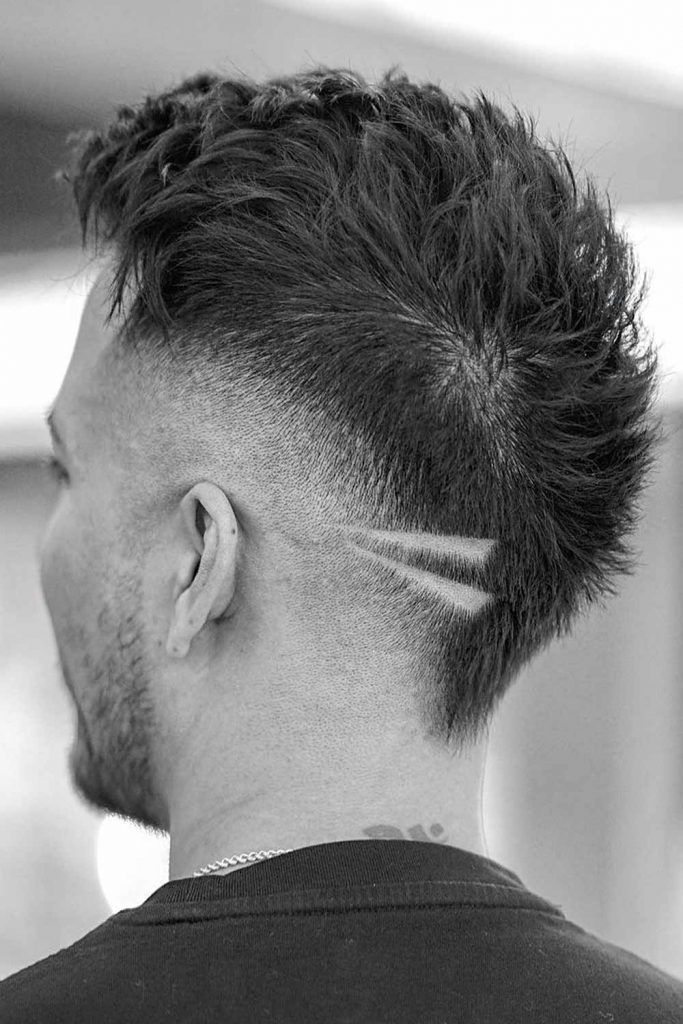 Source: @shrunknheads via Instagram
Undercut Hawk
Not only barbers now that the undercut haircut can be customized as one pleases and also adapt to any haircut. So here comes the undercut mohawk, the sharp and distinctive version of the good-old undercut, where the top is more voluminous, and the sides are totally clean.
Source: @the_bloody_butcher via Instagram
i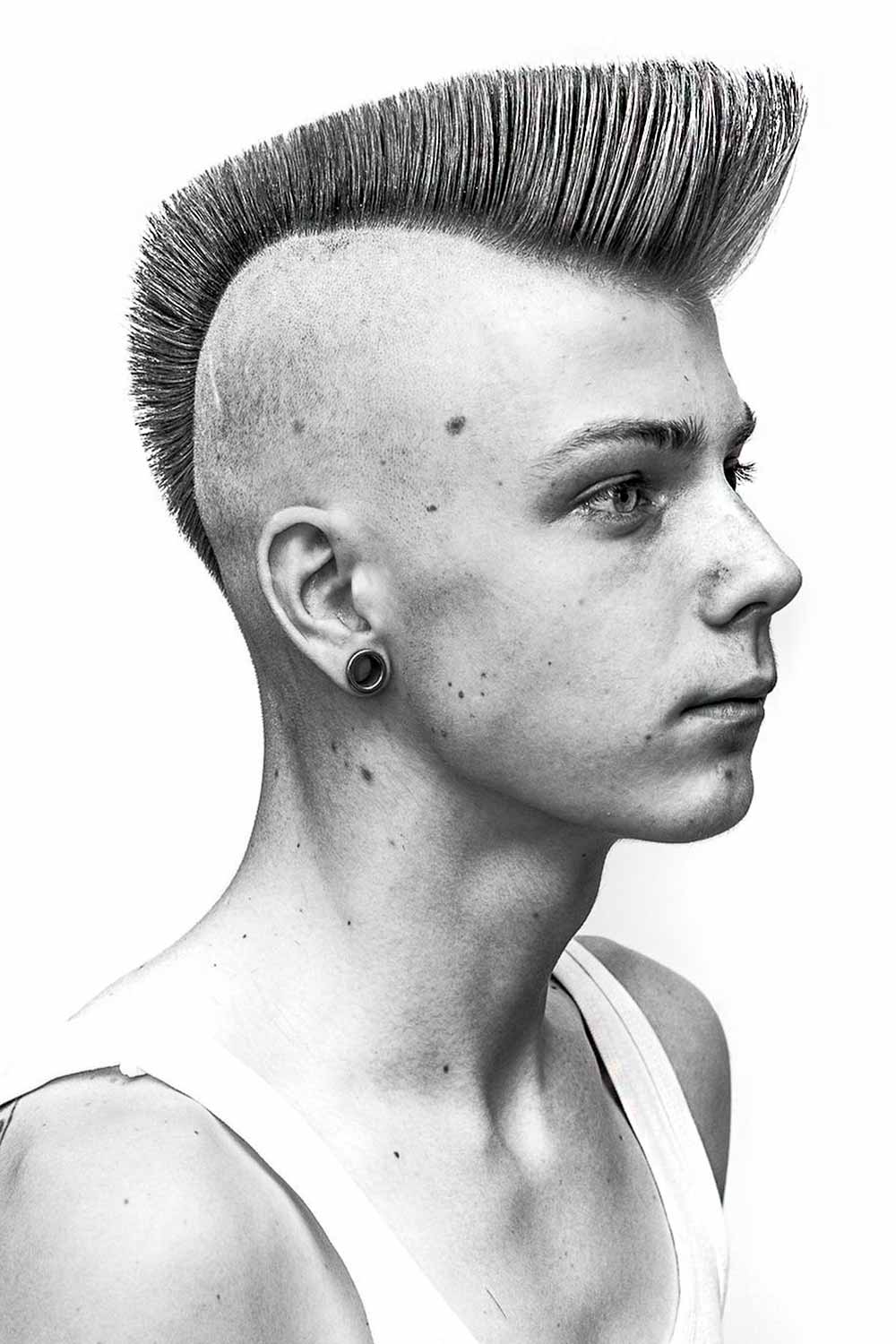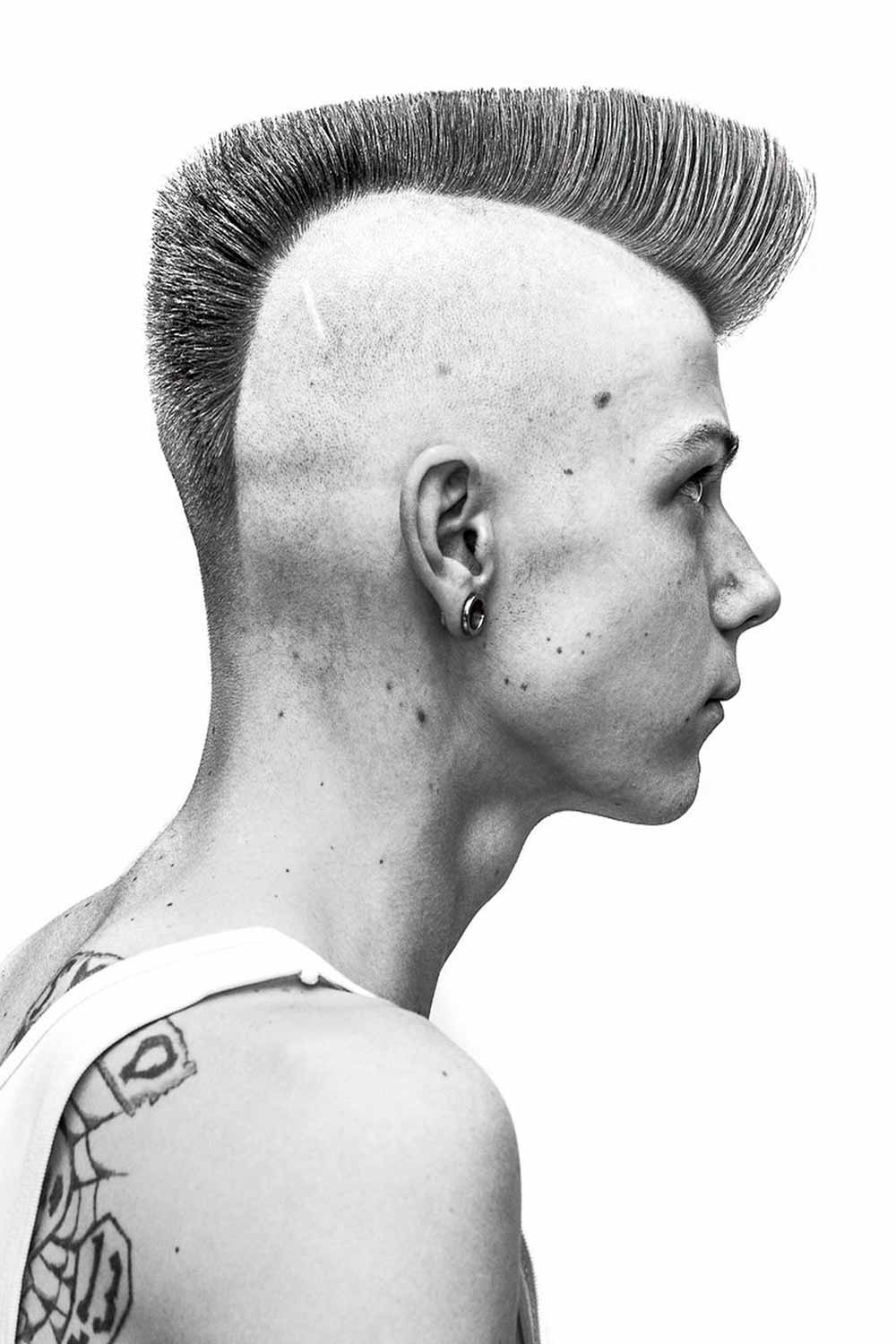 /
Short Mohawk
The short mohawk isn't so audacious, but it knows how to help its wearer to make a statement, especially if you pair this cut with a beard. This idea of short haircuts for men is meant for men who like wearing masculine, pointed haircuts and seek an edgy finish that offers easy maintenance and a comfortable look.
Long Mohawk
Long hair mohawk haircut has a lot in common with its classic version: the sides are shaved, and the top is super long. But it also can be different; as different as you want. You can preserve the bold tradition of rock stars and sport a long hair mohawk, but keeping the sides tapered and the top sleek.
Source: @spizoiky via Instagram
Punk & Bright
A punk mohawk will deffo take your hair to the center of attention. Even if the values of subculture do not resonate with you, it does not mean that you cannot rock its signature haircut. There are many ways to pull off a punk mowhawk. No matter which one you are going to choose, you may rest assured that you will never go unnoticed.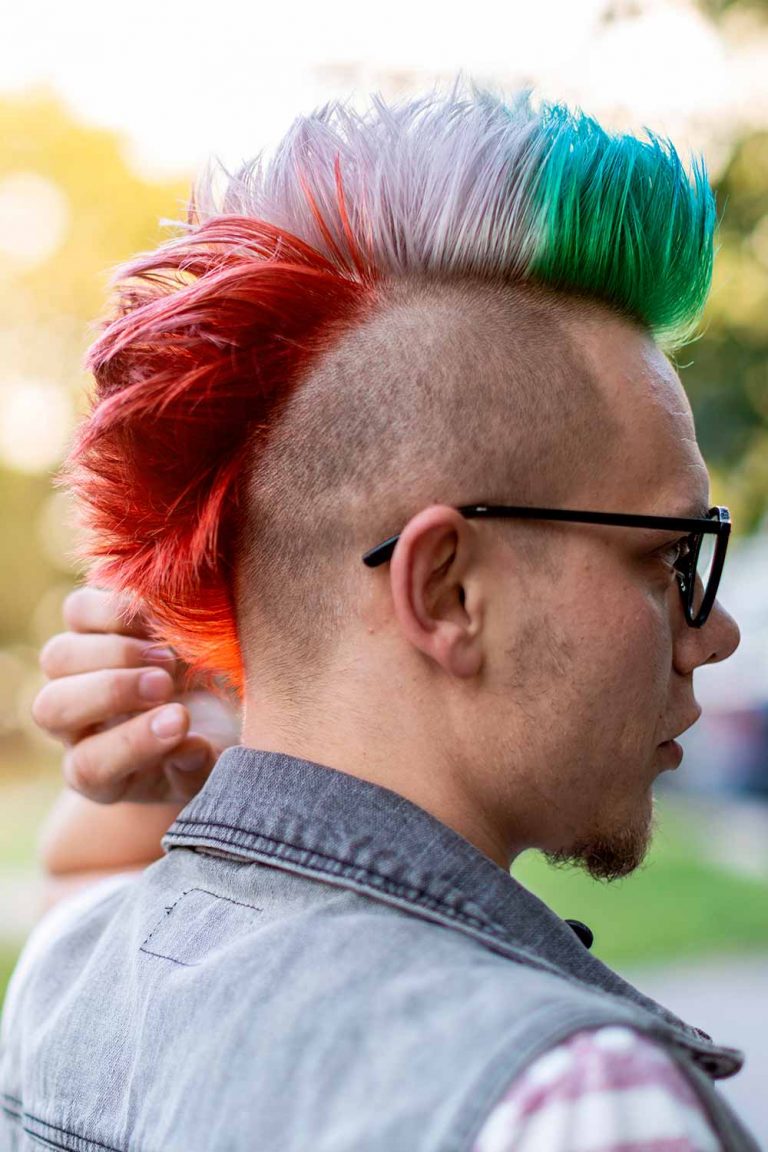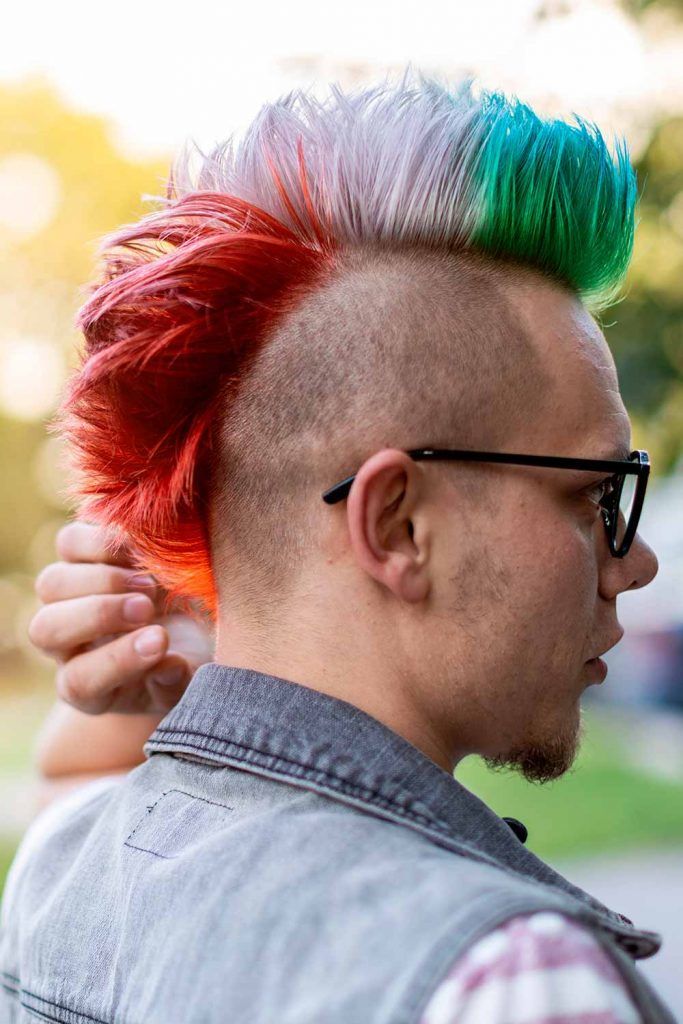 Curly Hair Mohawk
Adding a new, bouncy texture is an awesome fresh take at the new today's trend. The curly mohawk gives a softer and more fascinating look, notably if it's styled a bit messily or if the top is slightly tousled.
Source: @shrunknheads via Instagram
Punk Mohawk With Flat Top & Design
To sport a punk mohawk, you shouldn't necessarily belong to any subculture. It's quite an edgy and eye-catching hairstyle, so why not try it on? First, you need to have the right cut with buzzed sides and a strip of hair left on the top of the head. Then, employ some really strong hair styling product to style the crest and keep it in shape.
@the_bloody_butcher via Instagram
i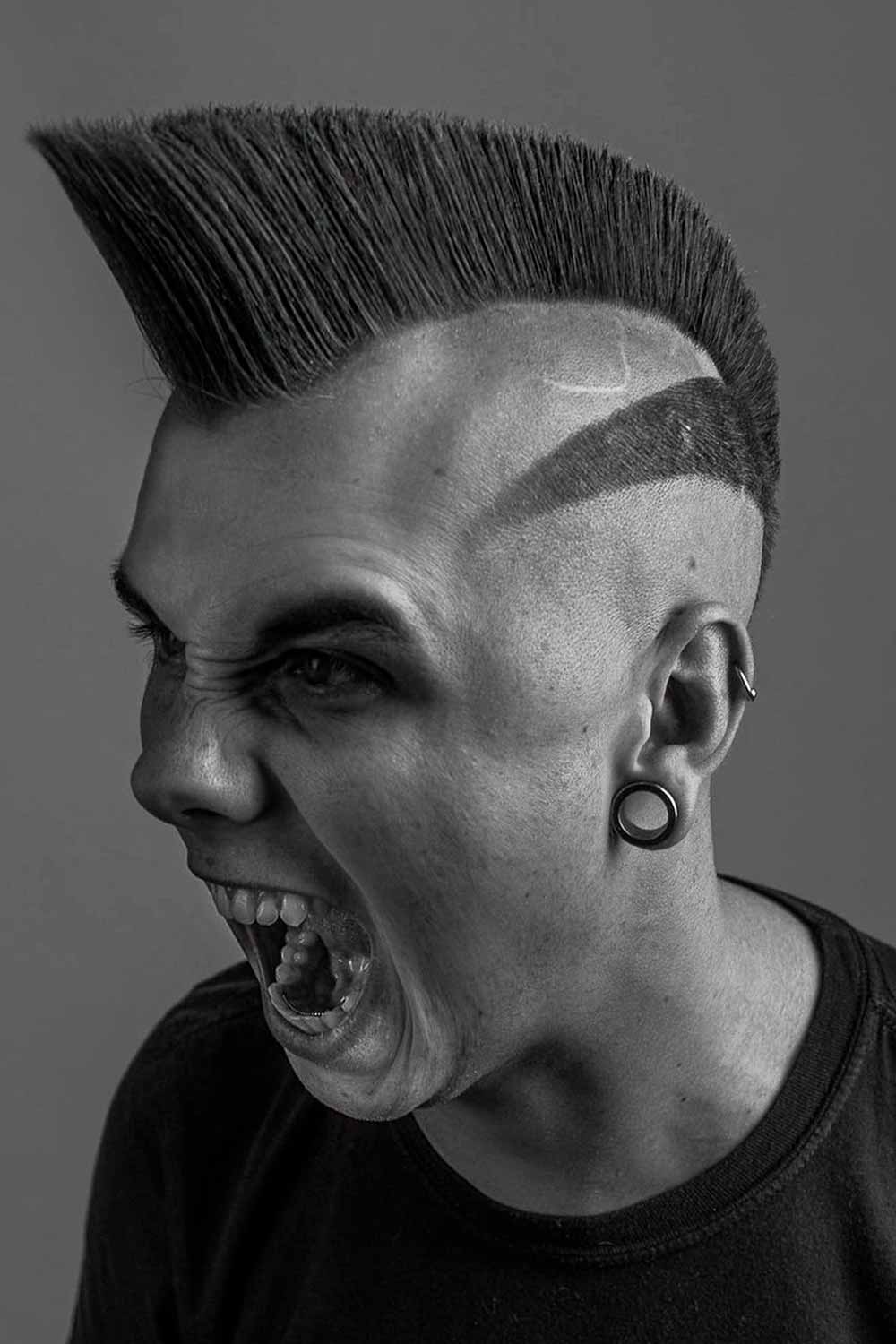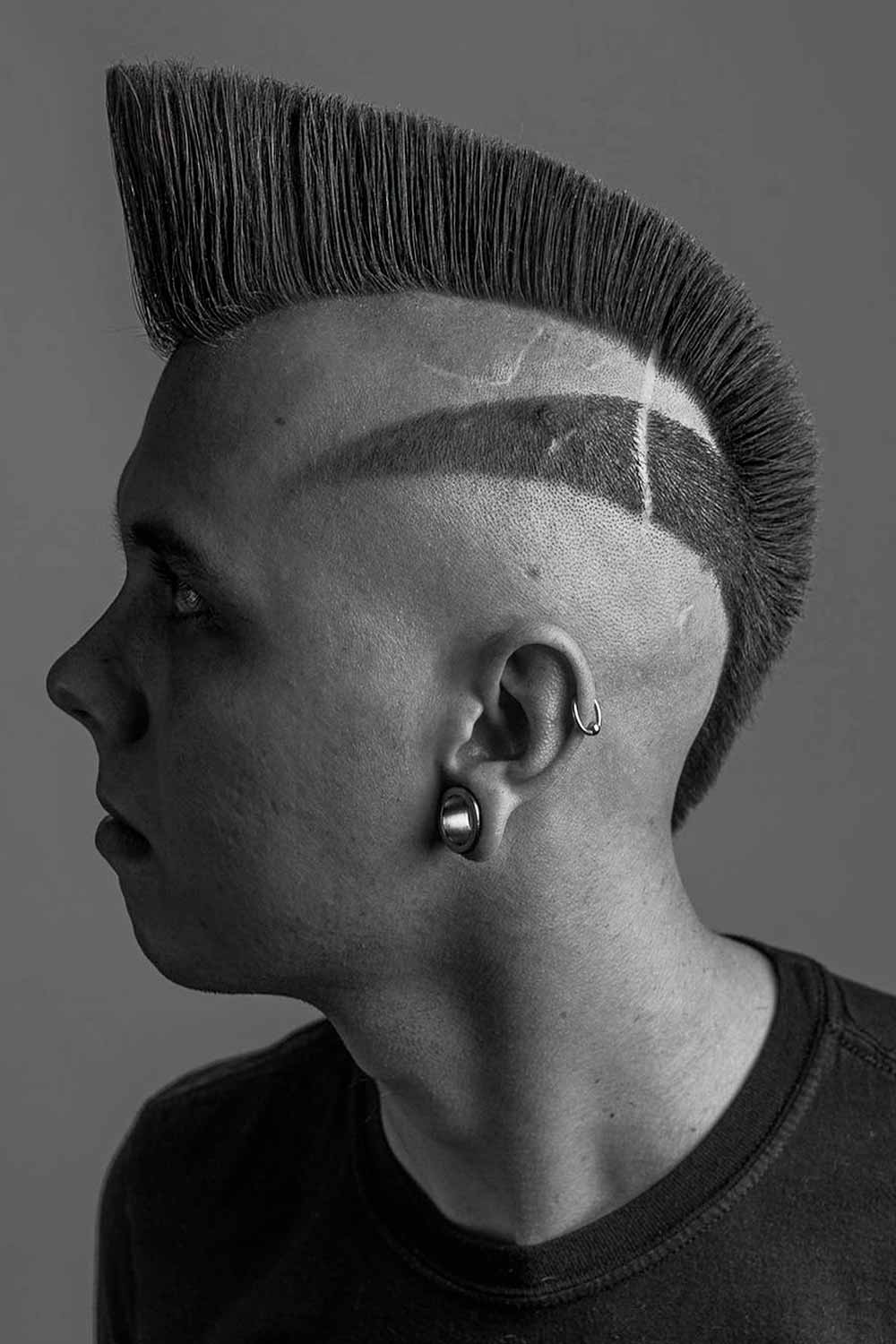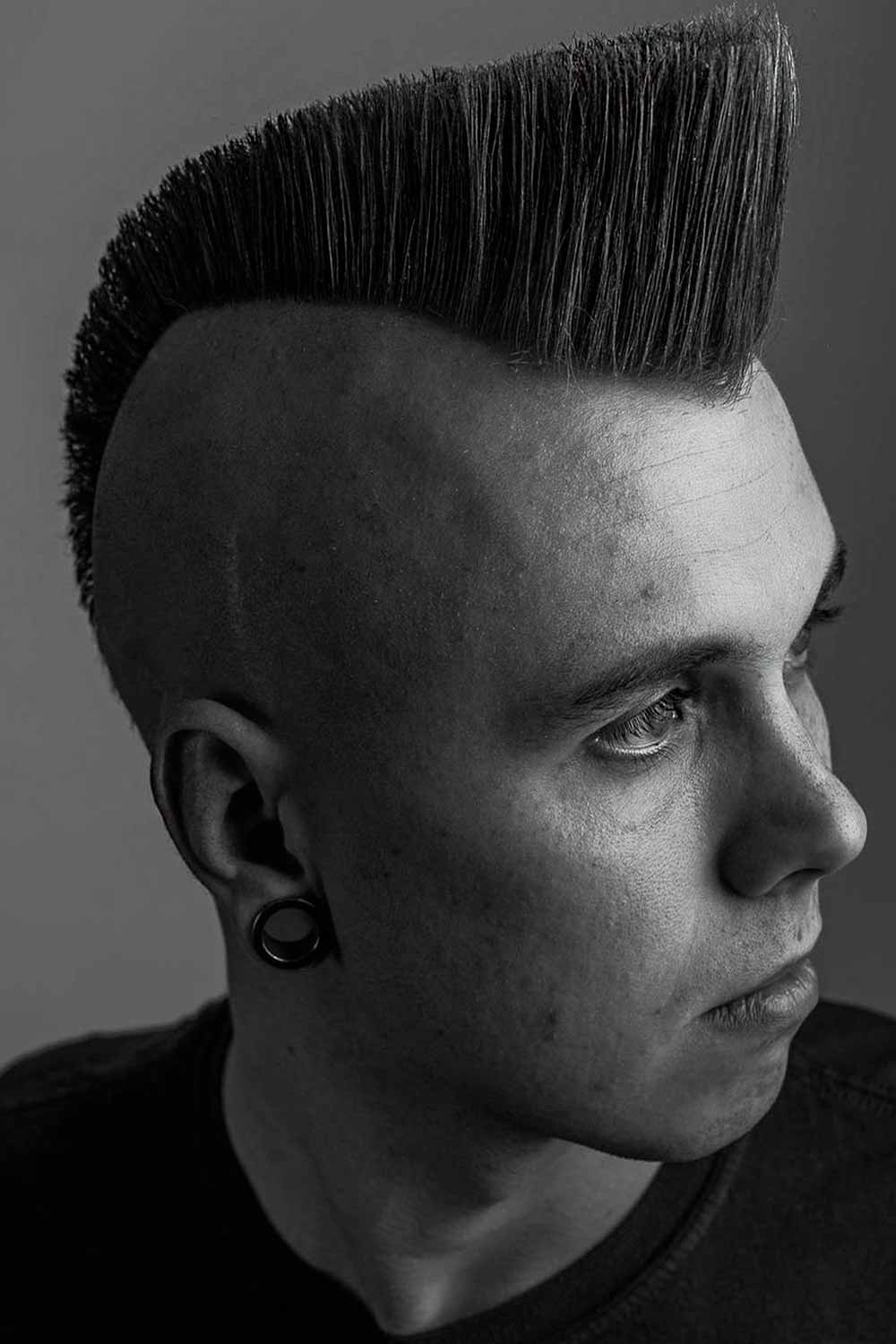 /
Pompadour Mohawk
The dramatic, volumetric top of the pompadour hairstyle that meets the impressive bald sides of the mohawk: can you imagine this fancy explosion? Styling your top in a pompadour way will combine the most desired features: your exceptional sense of style and masculinity.
Tapered Mohawk
Taper fade works well for modern mohawks. While the top still stands out, the soft taper fade gradually transits from the sides to the shorter hair on the back of the head, taking the mohawk cut to the next, sophisticated level.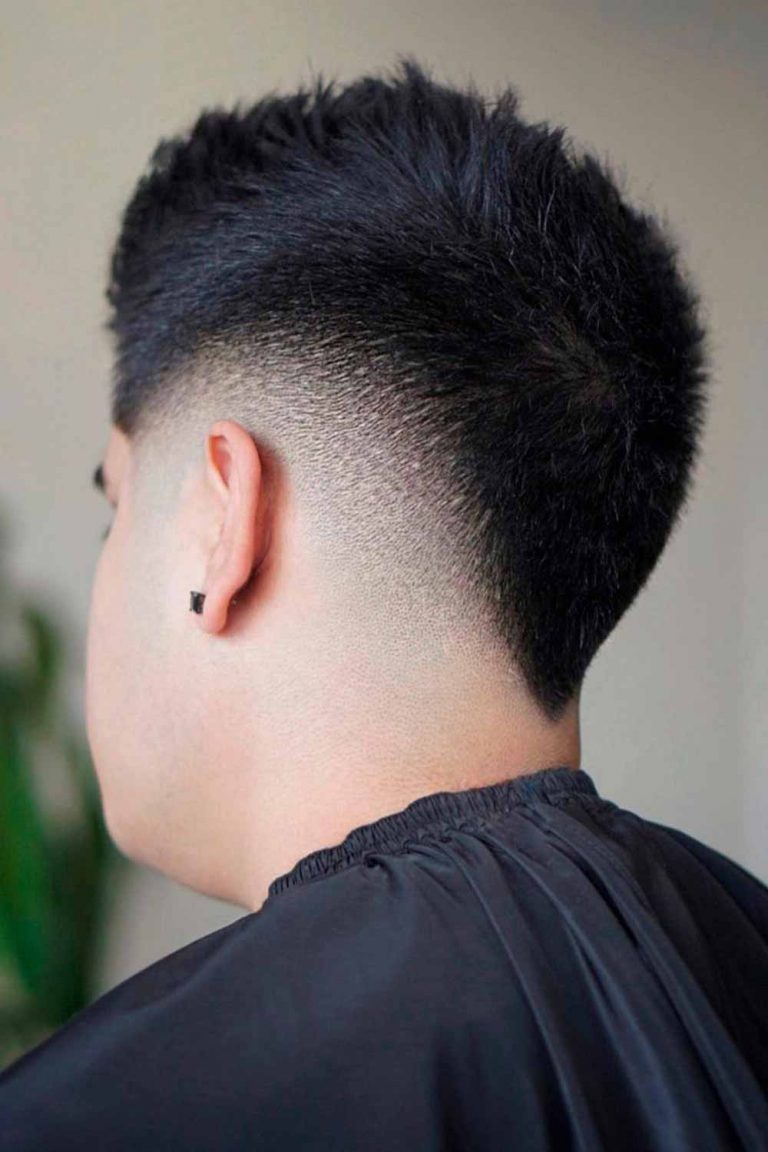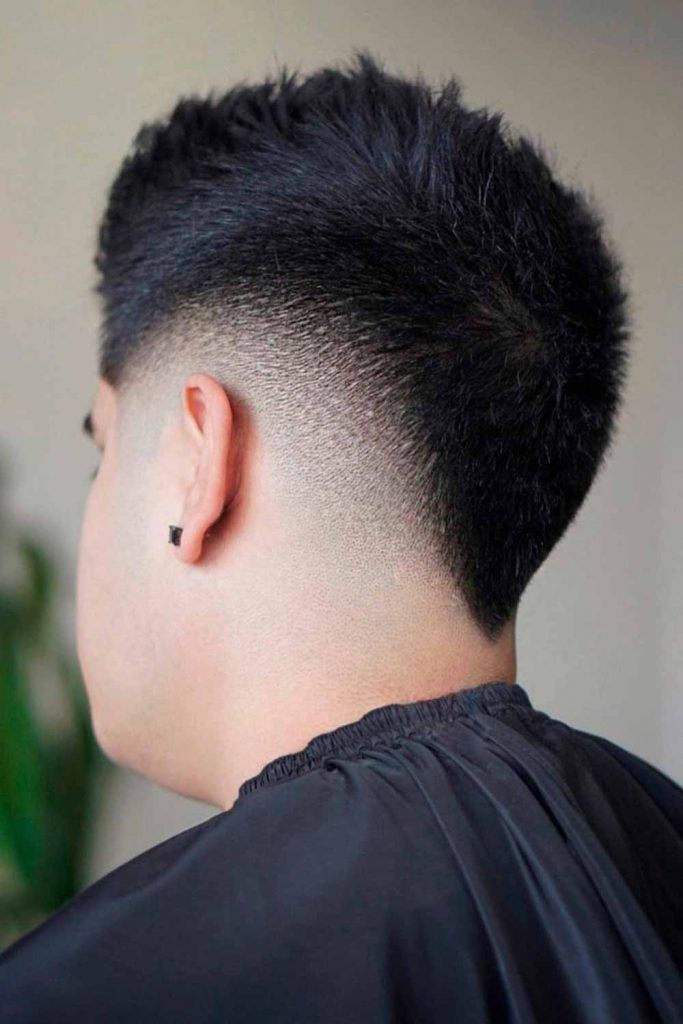 Source: @fxbigwesx via Instagram
Messy Mohawk Fade
Men who are into grunge sound and styles can style their mohawks messily, emphasizing their shakedown nature. Messy hair gives a sharp, wow-appearance and requires a minimum time to get it done. Just like the popular I-don't-care styles with messy hair men from rock bands sport proudly.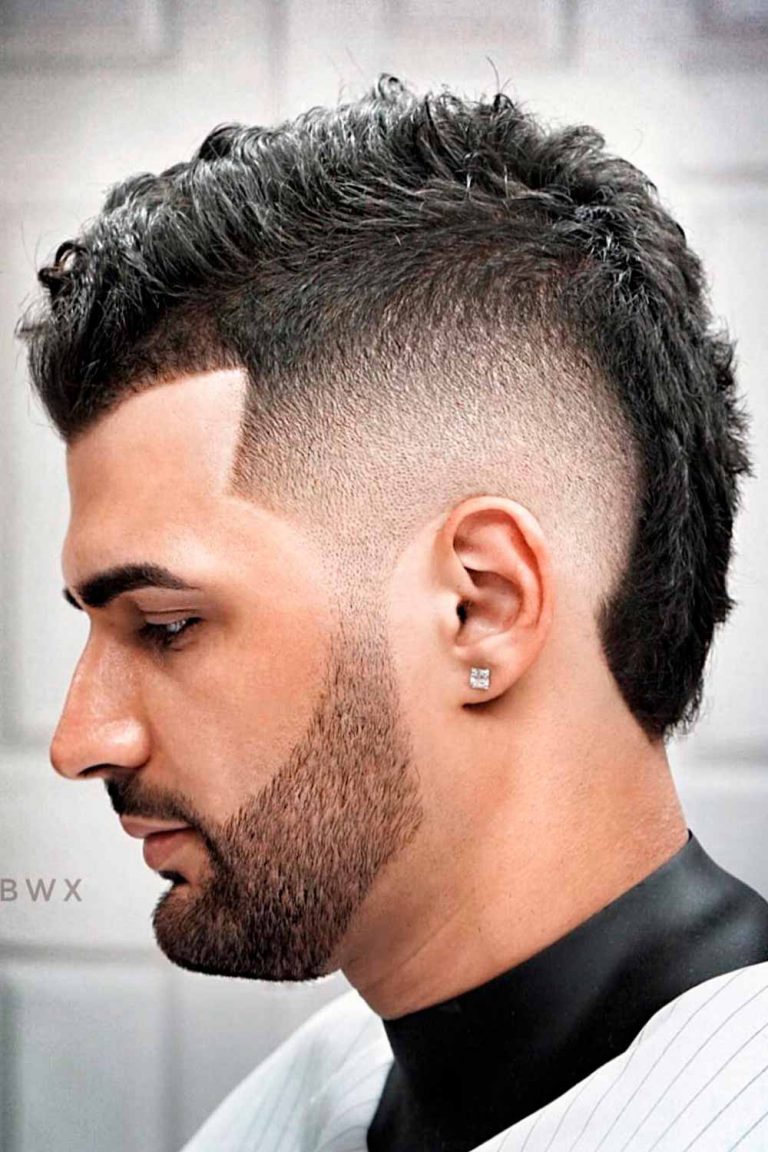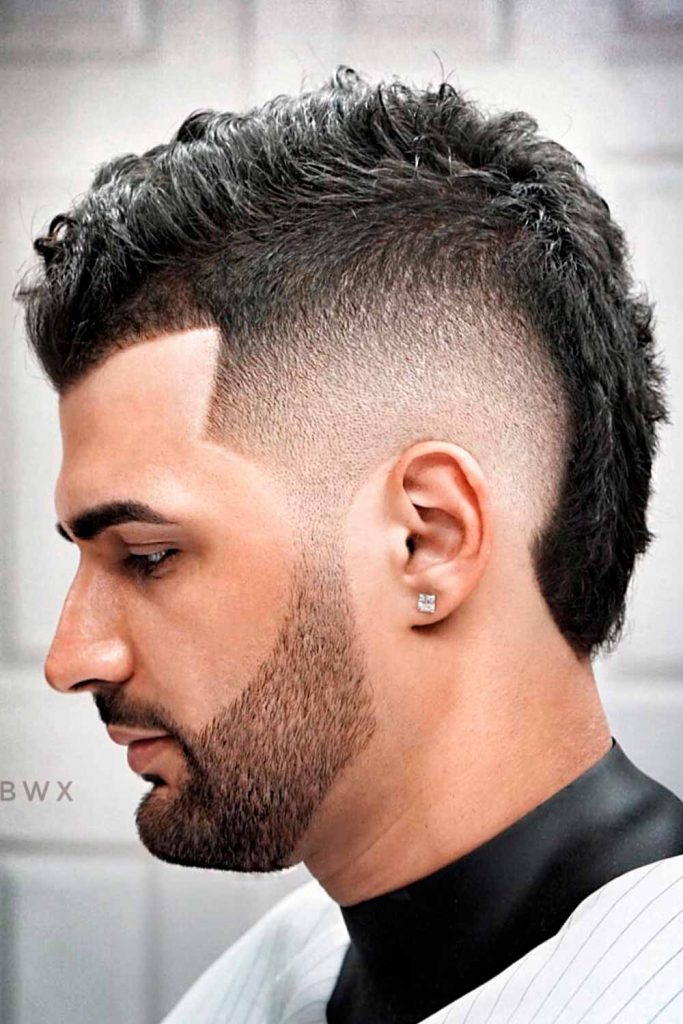 Source: @fxbigwesx via Instagram
Mullet Mohawk
A mohawk mullet is a stylish variation on two popular retro haircuts – a mohawk and a mullet. As it takes the best qualities of both, namely short trimmed sides and elongated hair in the back, the look comes out unique and bold.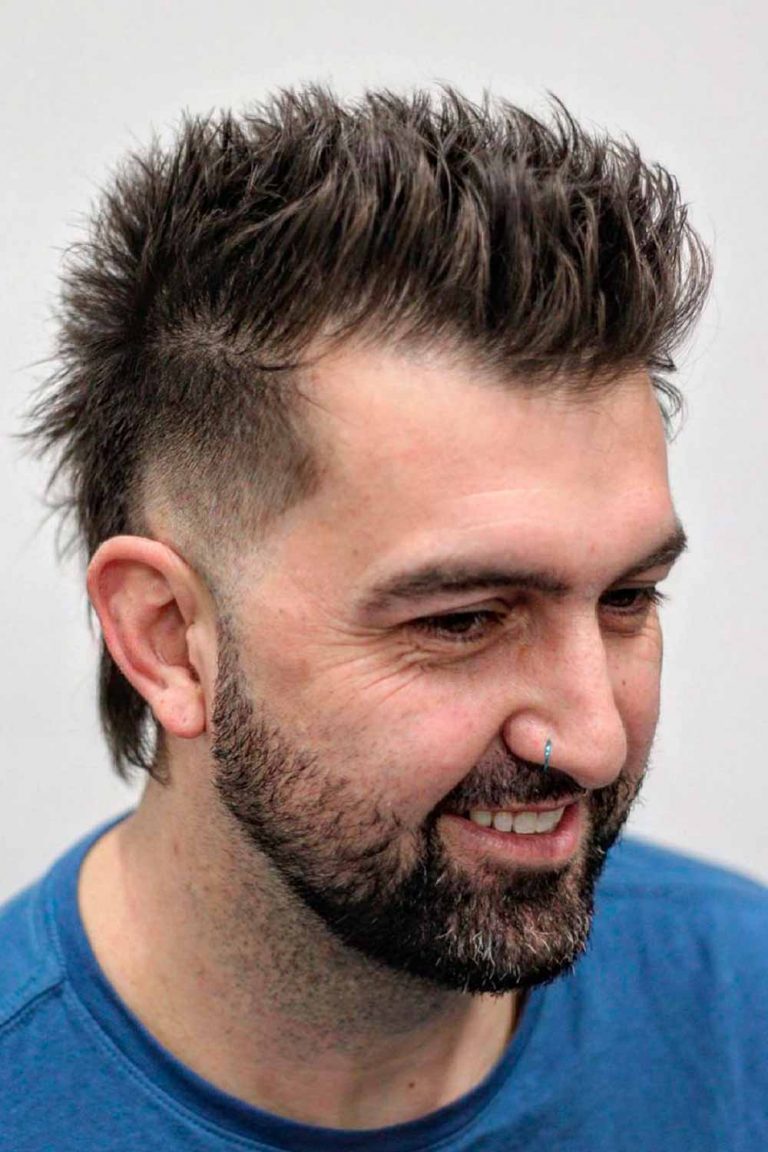 Source: @shrunknheads via Instagram
Boys Mohawk Haircut
A mohawk knows no limits in terms of culture, nationality, gender, and age. A boy's mohawk is actually a pretty popular haircut. Of course, it is less daring than its adult version, but the look still appears eye-catching and sharp.
Source: @nickthebarber via Instagram
i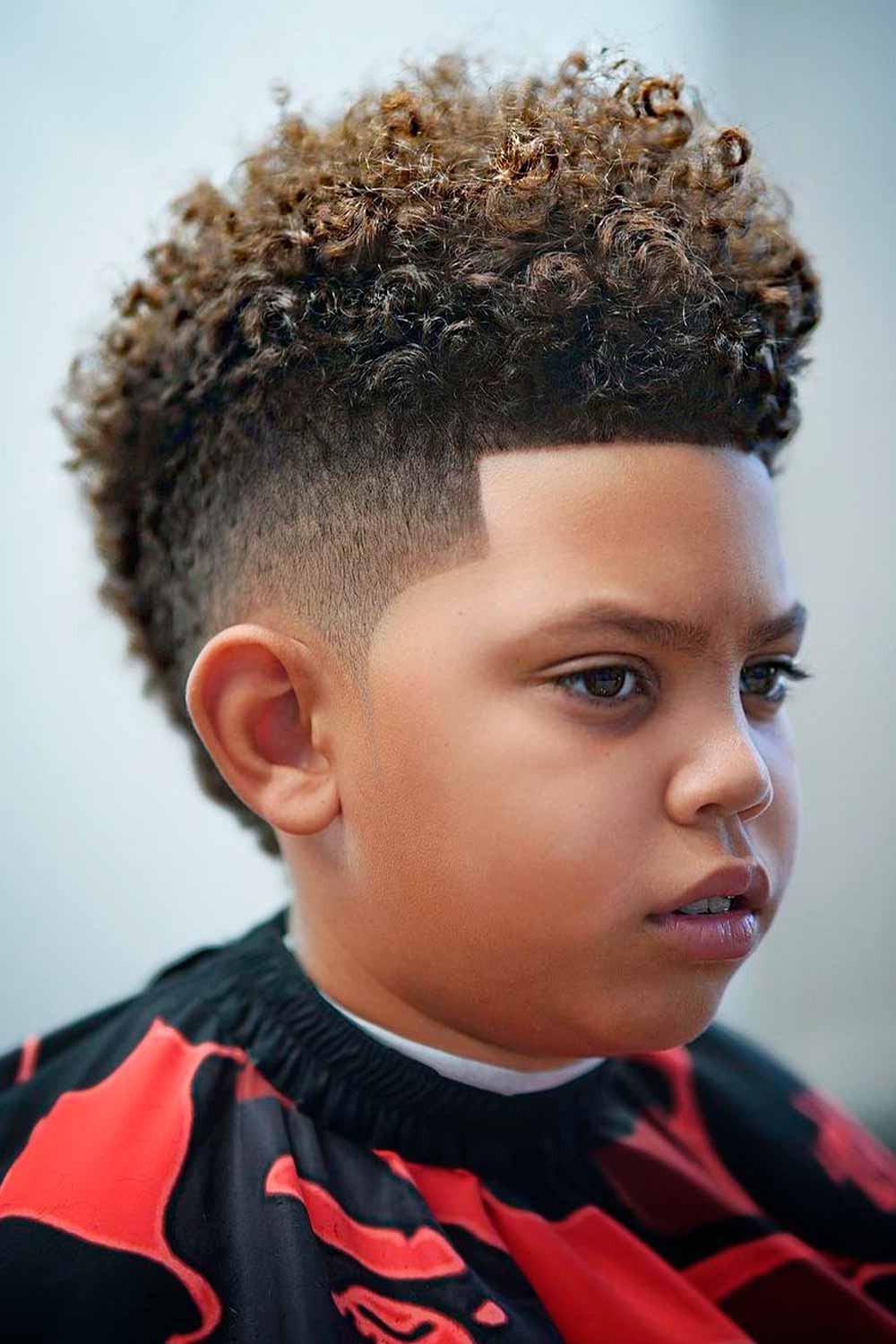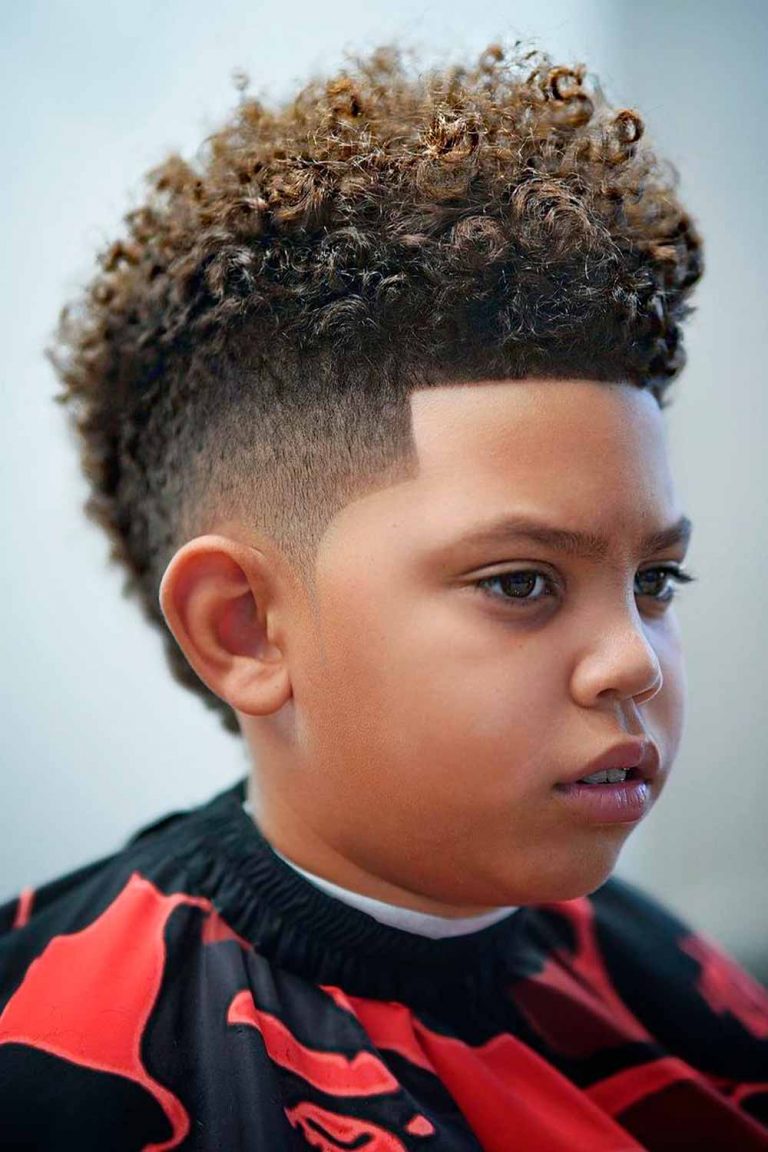 Source: @diego_djdgaf via Instagram
i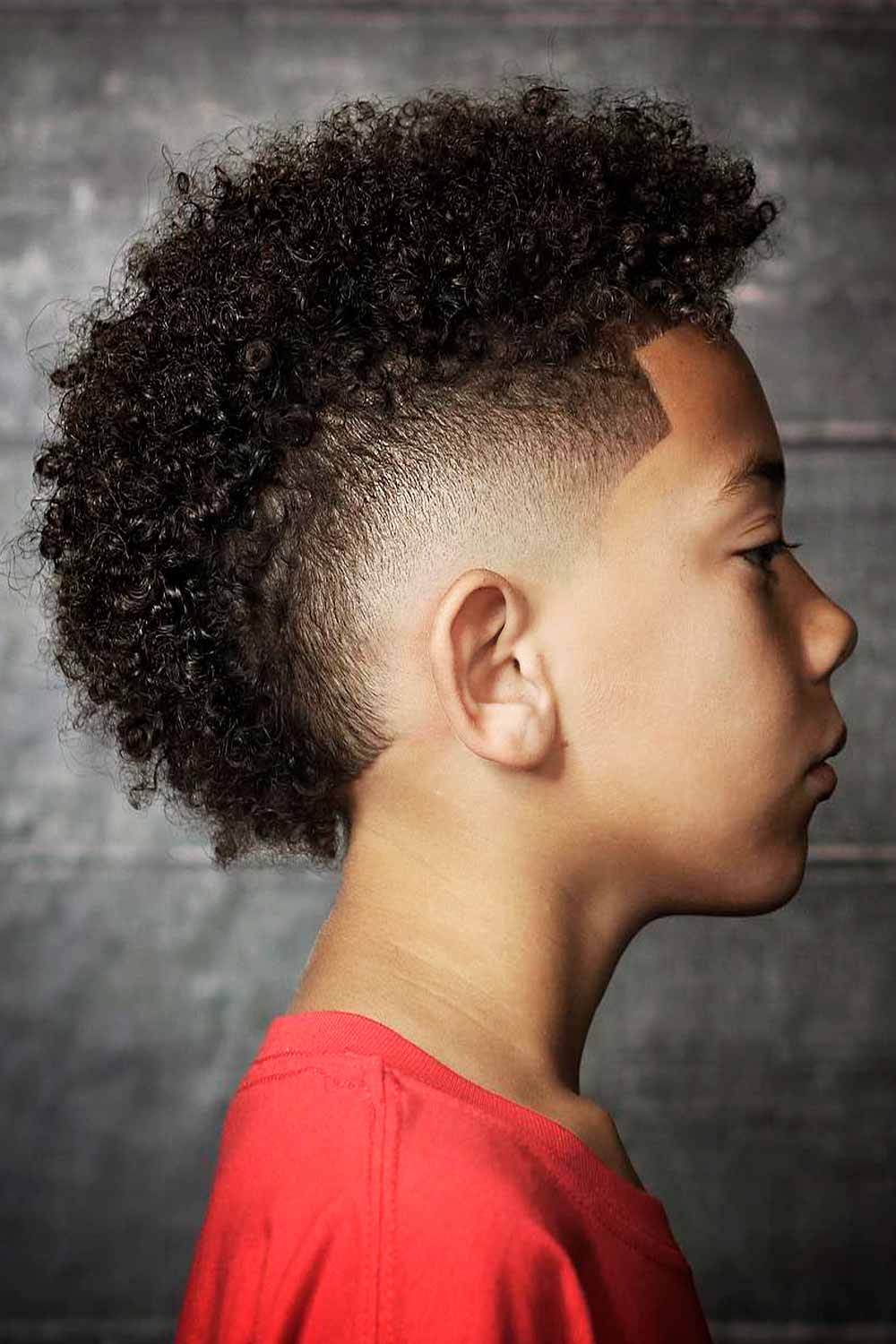 /
Spiky Hawk
If your inner rebel wants to rock your days with spiky hair, the straight and spiky style is a must-try. As you can see, this idea is close to the classic mohawk style, yet the contrast has a sense of modernity that enhances your cheekbones and jawline. Prepare to use plenty of gel; that's all you need to get the style!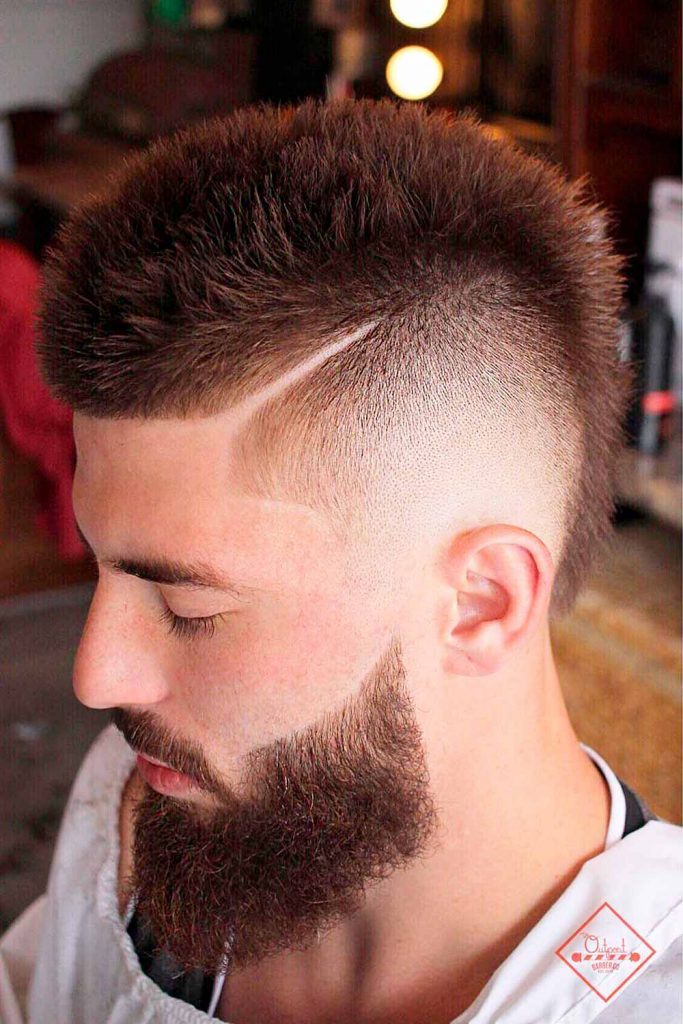 @z_ramsey via Instagram
Mohawk Mullet With Head Tattoo
A hawk is a perfect way to show off your head tattoo should you have one. The most creative guys will even try to make their hair and tattoo interact with each other. However, if you don't have a tattoo and don't even consider it in the nearest future but still want to pull off the look, it's also possible. Just ask your barber to shave in on the sides any piece of art that resonates with you.
@the_bloody_butcher via Instagram
i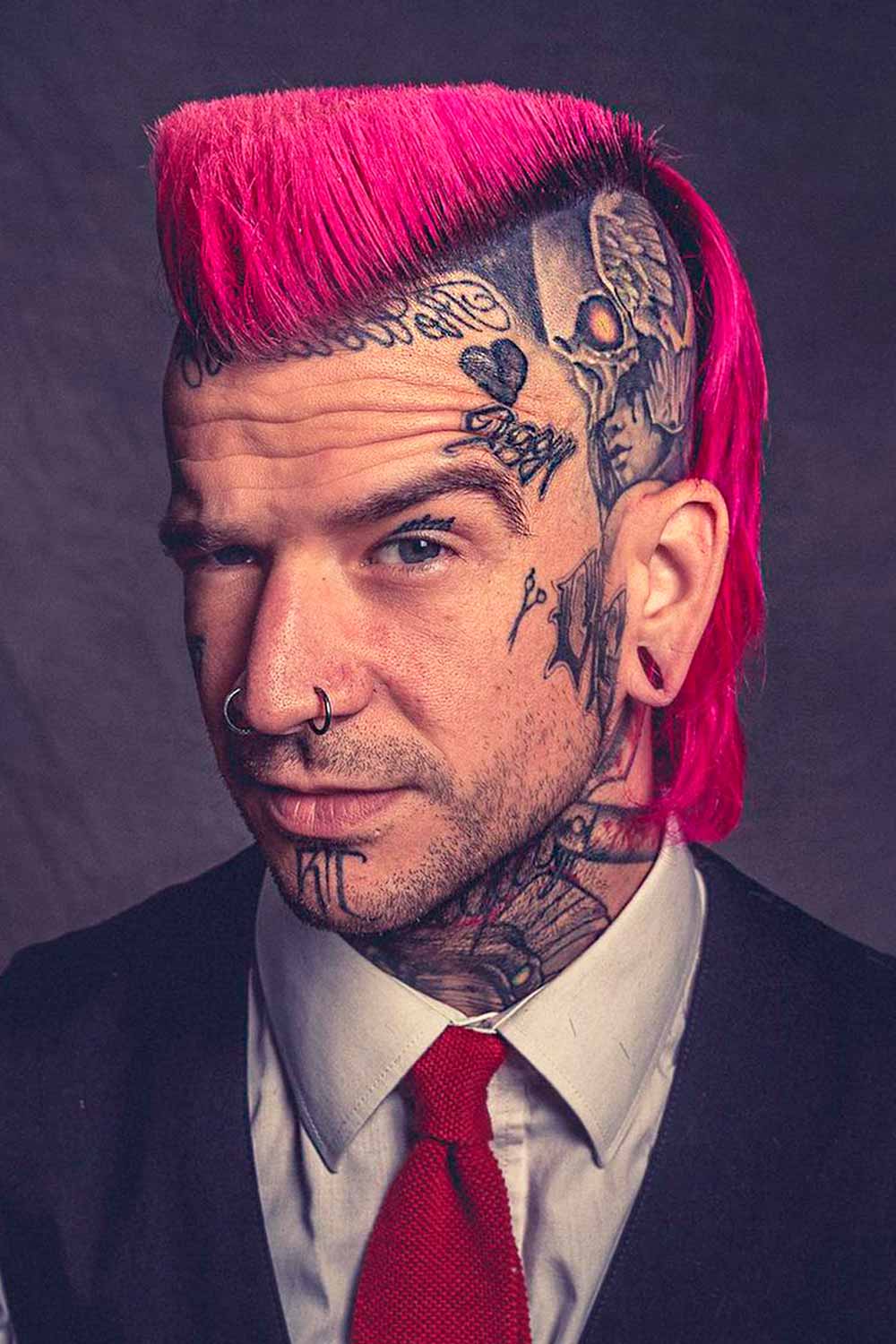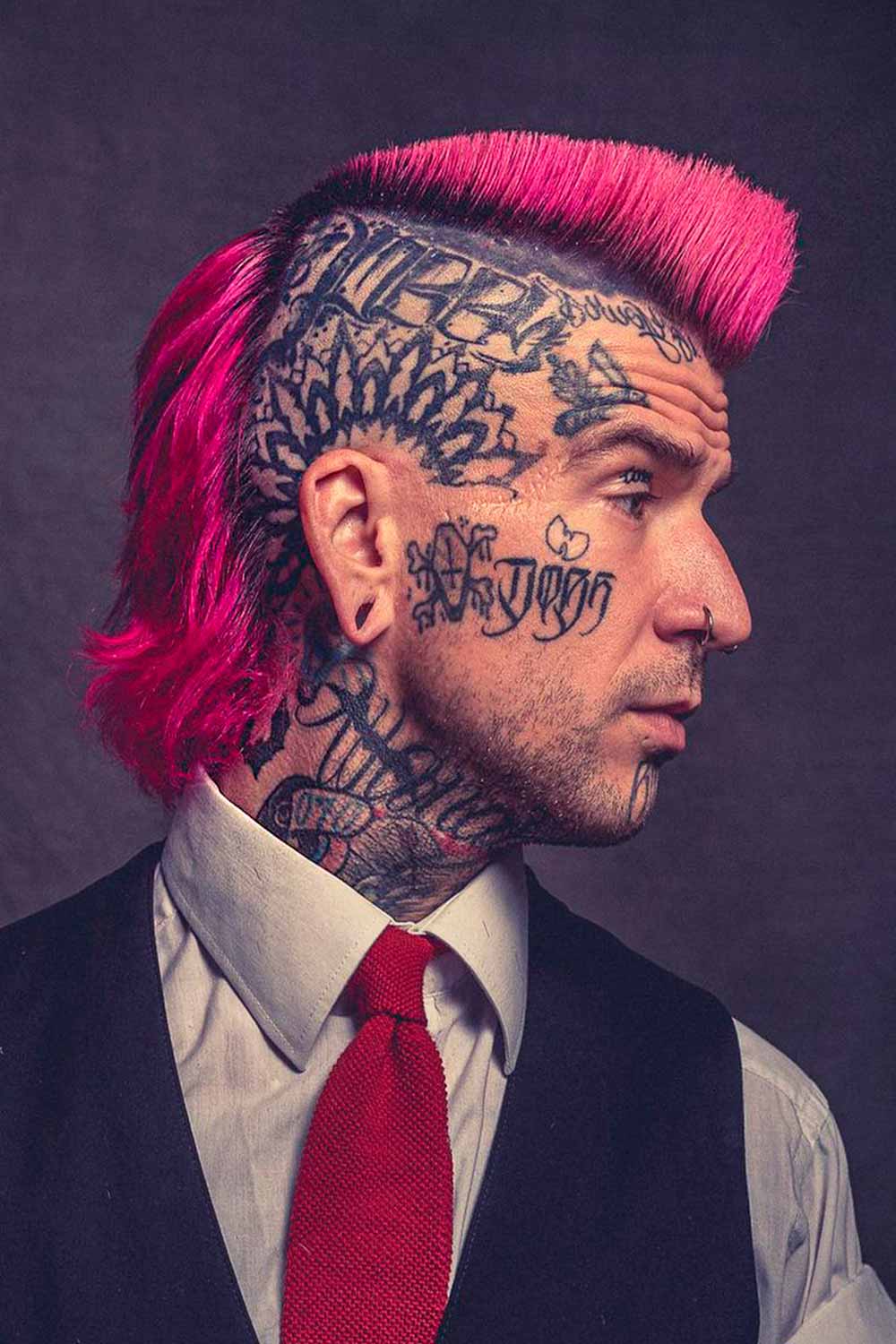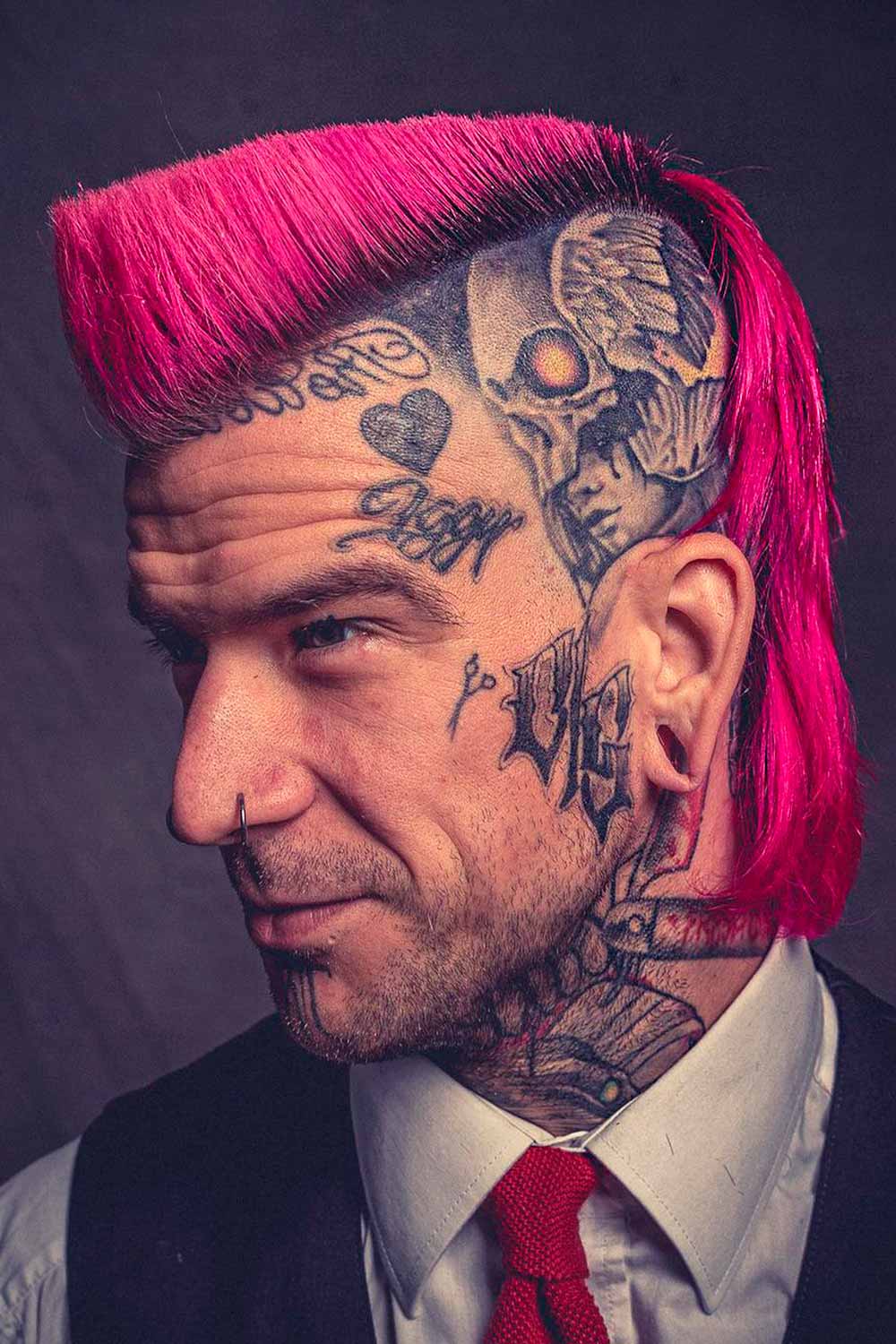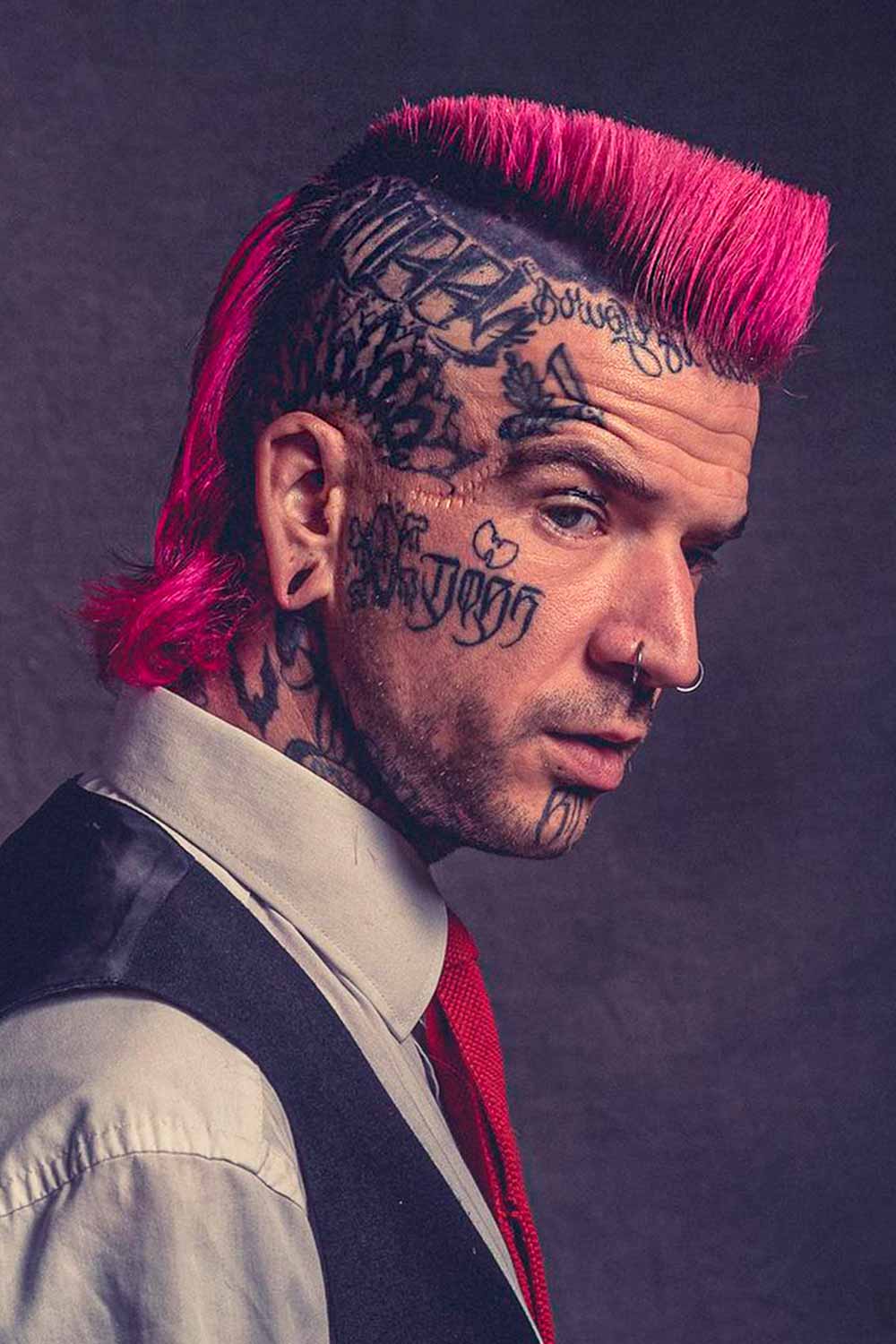 /
Braided Mohawk
Besides asking your barber for a shaved stripe that accentuates the top. Your mohawk can include a thin mohawk braid near the hairline. Such unique elements as mohawk braids can not only separate the top from the sides visually but also diversify your texture, creating a brand new, elegant style.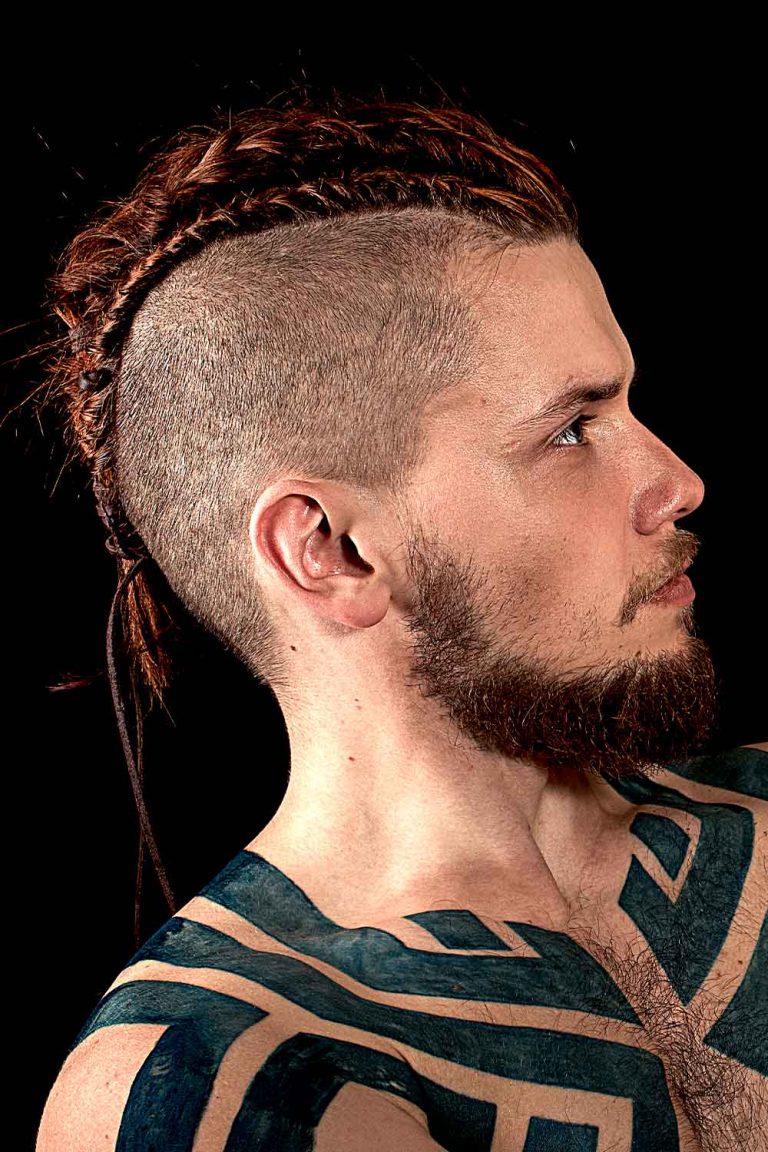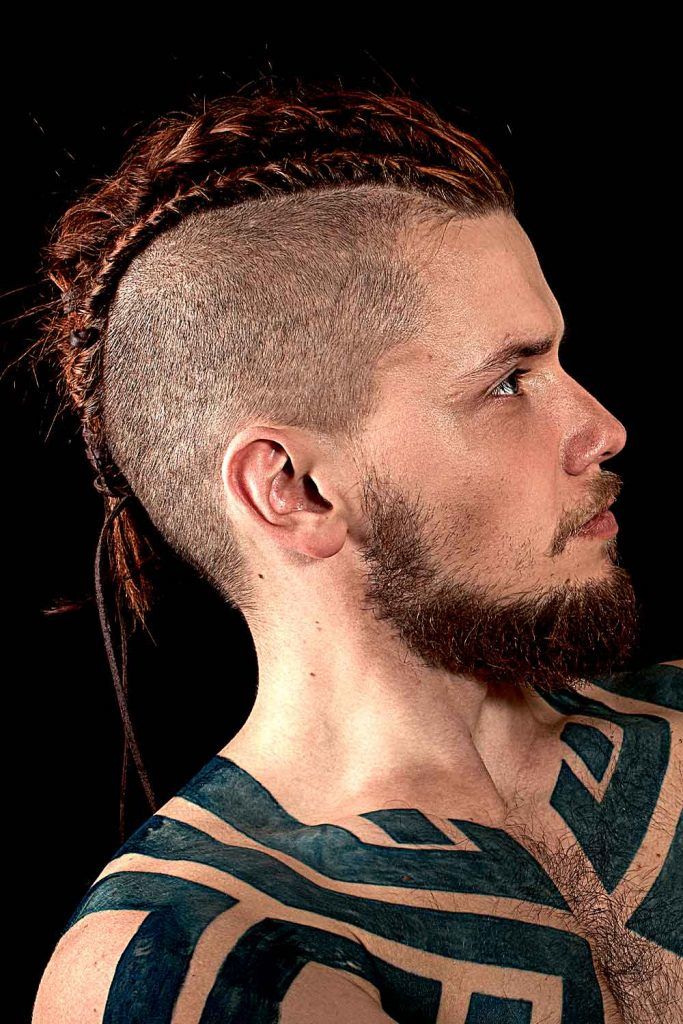 Afro Mohawk
Nothing can compare to the duo of the unruly, voluminous texture of afro hair and extraordinary appearance of the impactful mohawk. Combining black men haircuts with a hint of mohawk will create a truly bold and stand-out look that fascinates with its contrast and attractive performance.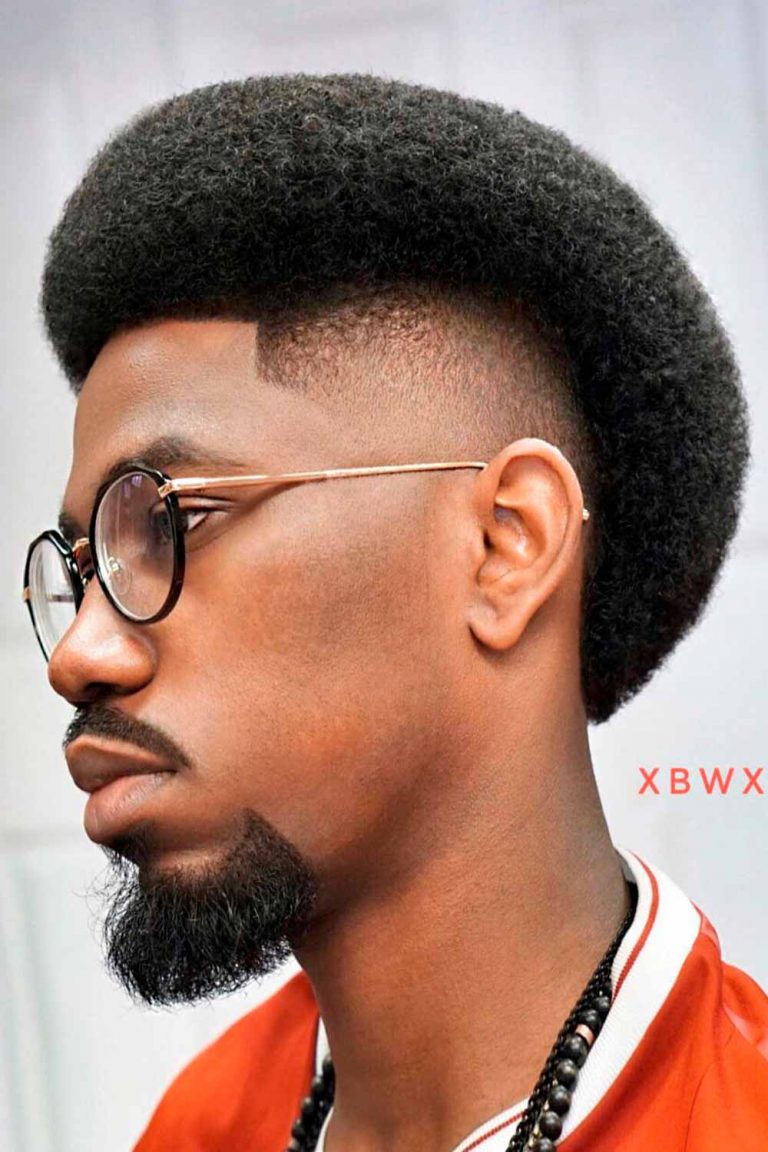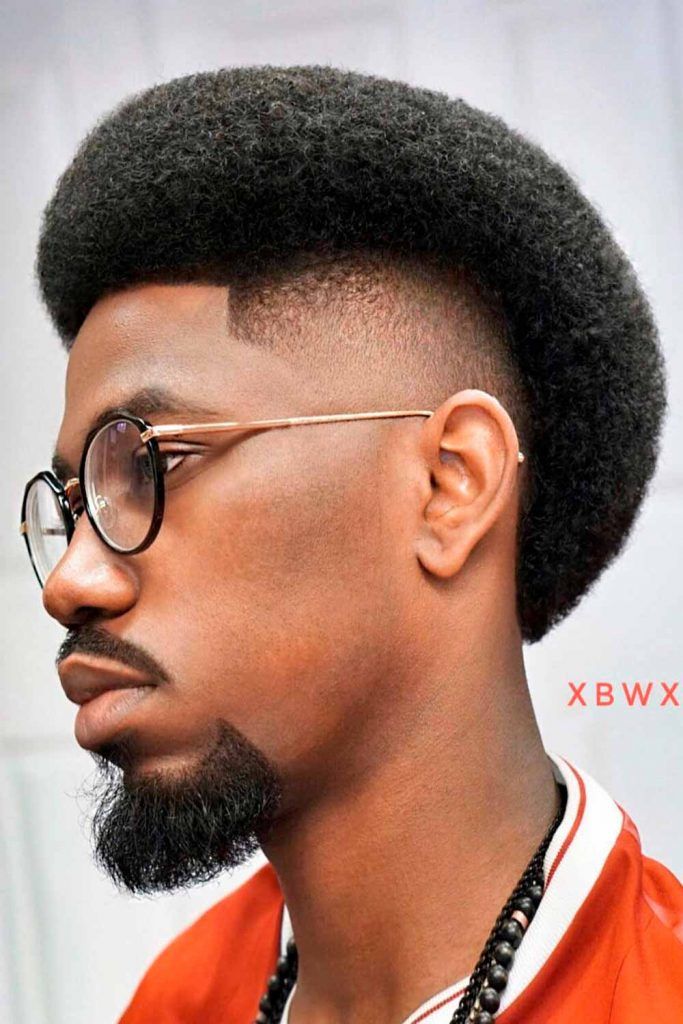 @xbigwesx via Instagram
Rat Tail Mohawk
If you prefer to grow your hair long at the back of the head, a rat tail hair isn't the reason to waive it. Instead, long hair hawk looks sharper and more striking than the traditional one. You, actually, don't have to style it so that it fans. You can simply leave it hanging for a more casual and effortless look.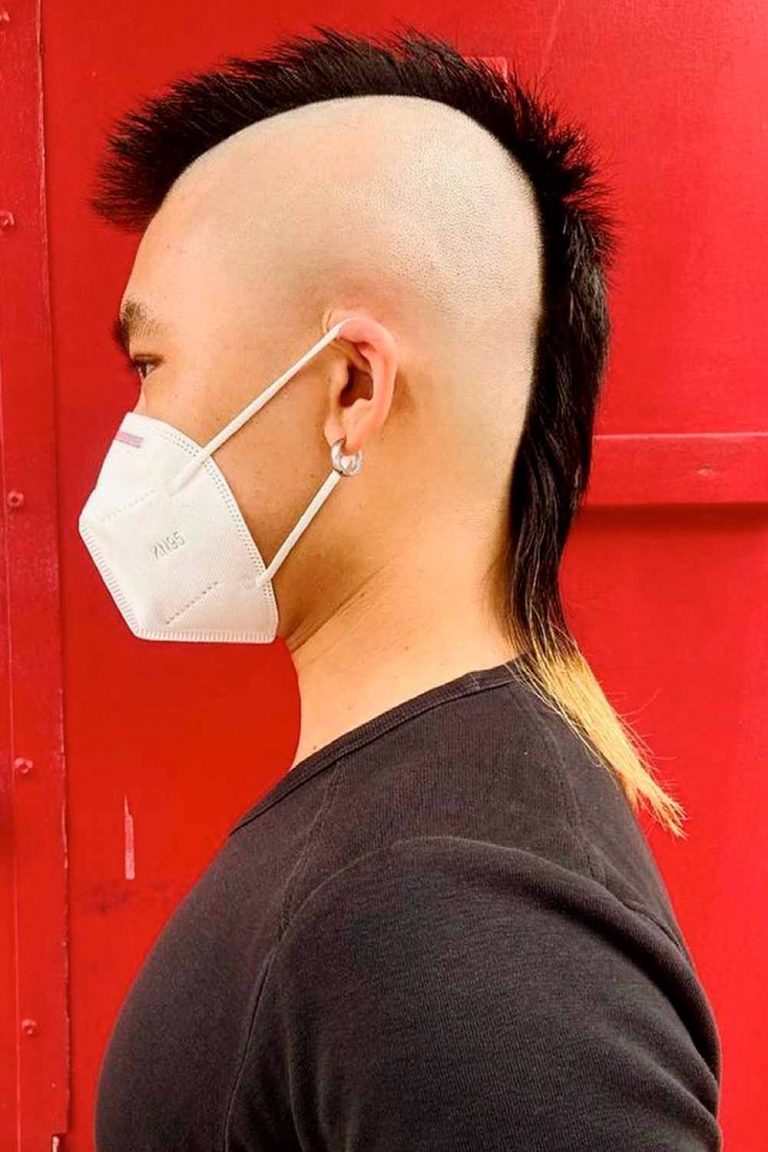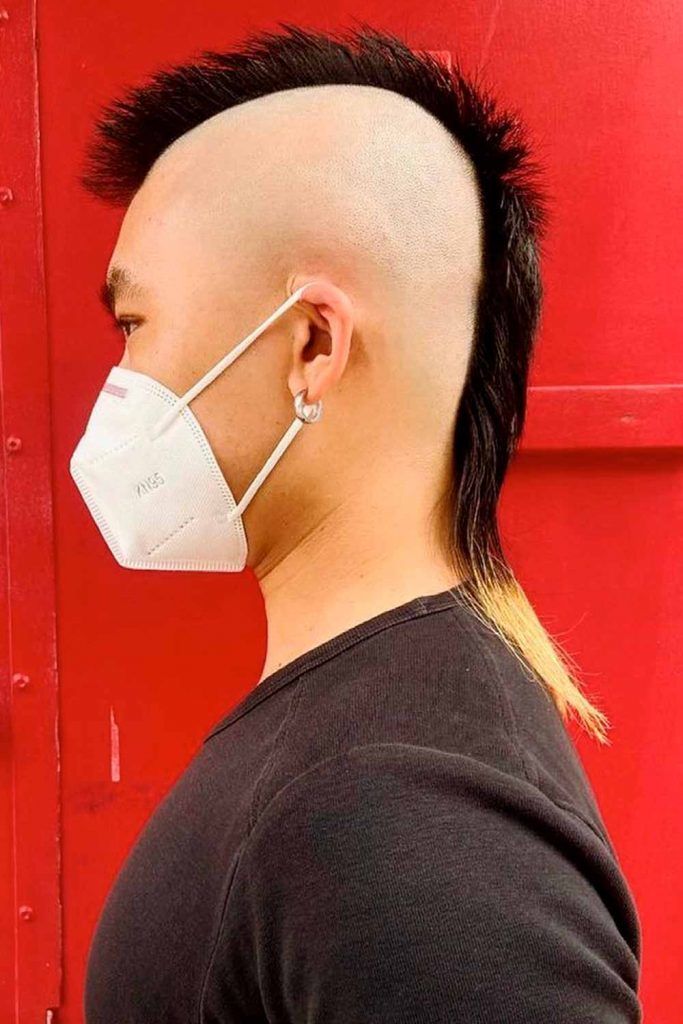 @hairraribarber via Instagram
Swept Back Mohawk Haircut
Did you know that a mohawk can look quite elegant and dapper? With the hair on top swept back, it doesn't give as rebellious and daring impression as when it's spiked up. That said, a hawk can be customized to fit even a pretty formal ambiance.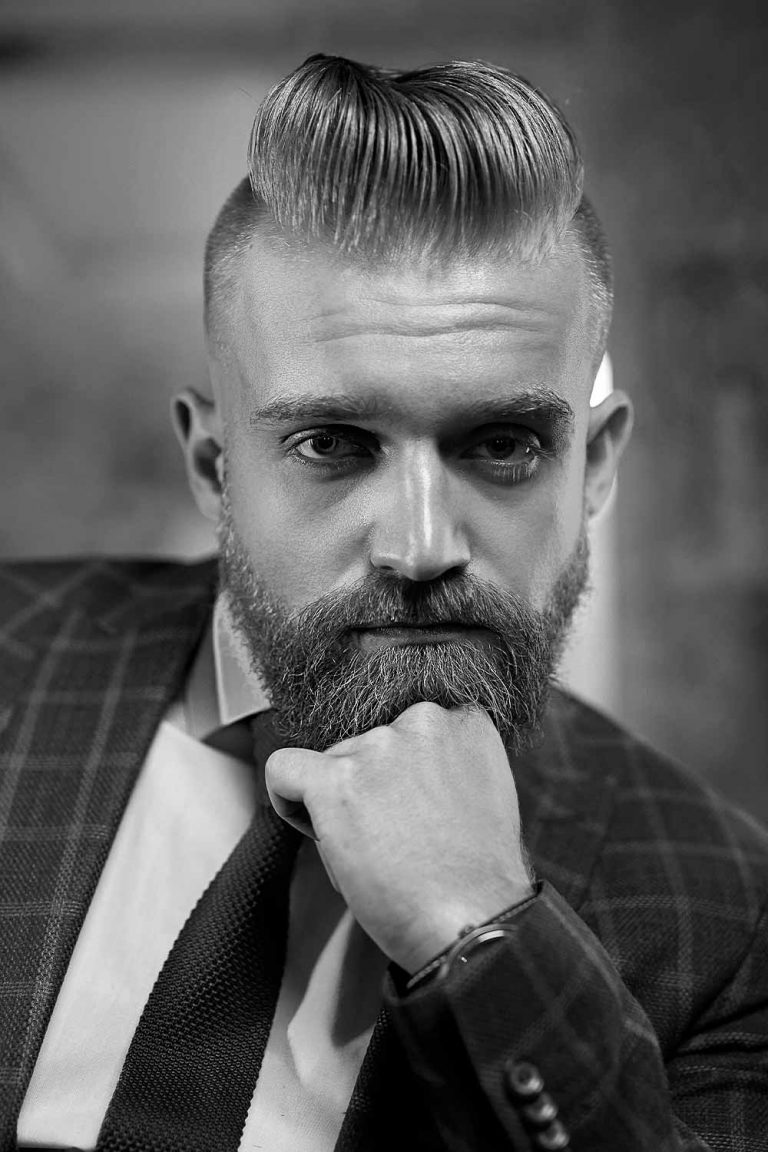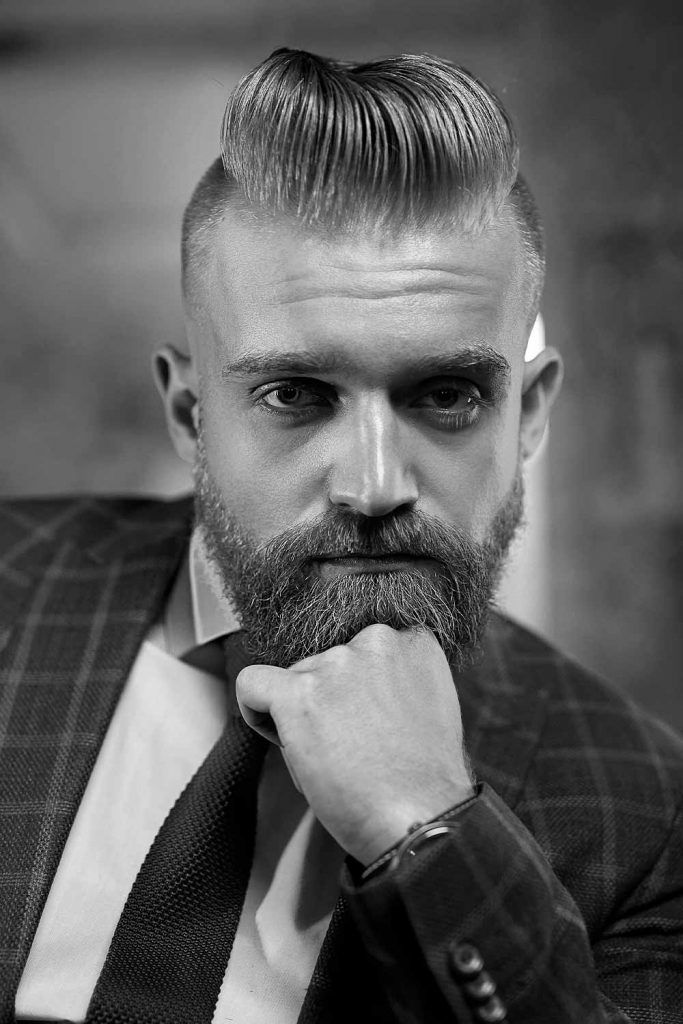 Stripped Mohawk Haircut
Even though a mohawk hairstyle already comes out very pronounced, you may still add some contrast to it by dyeing the top section of your hair into blonde. In this way, no matter how short your crest is, you can rest assured that it will be distinctive anyway.
@the_bloody_butcher via Instagram
i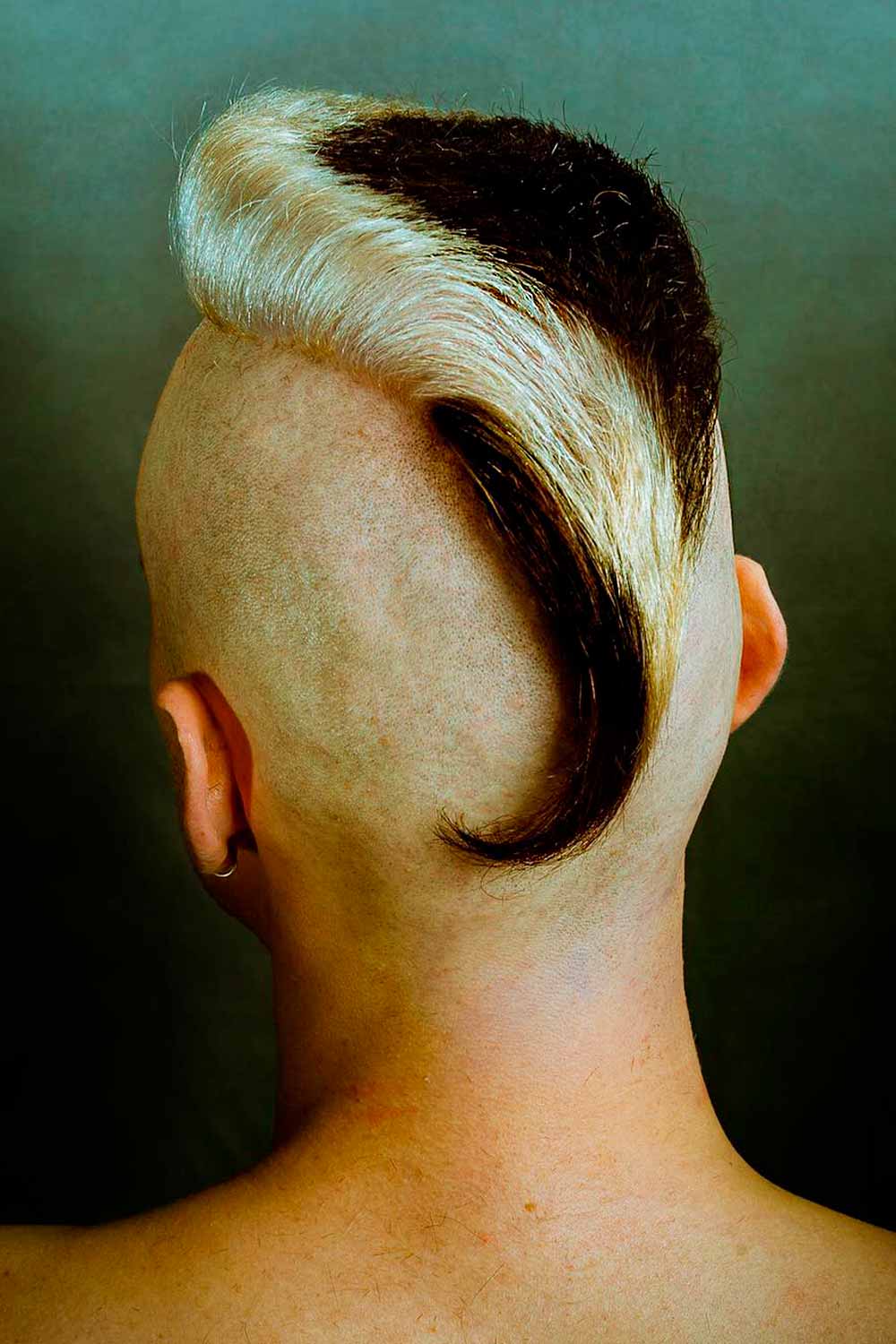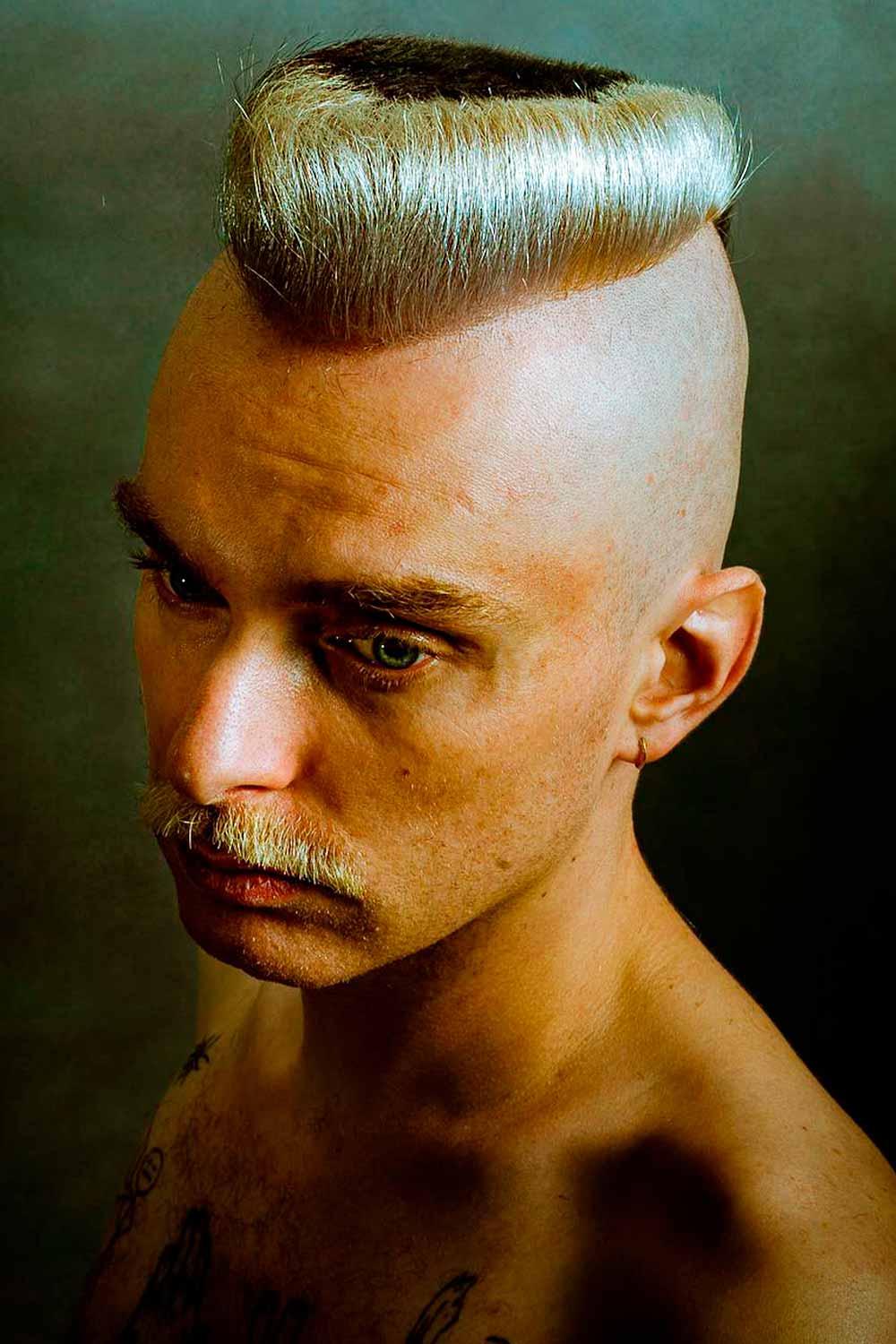 /
Mohawk Haircut With Beard
As in a mohawk, the sides are either very short or completely bald, it can sometimes create a bit of imbalance. To harmonize it, pair your rocker haircut with a full coarse beard. Thus, you'll not only balance out your look but will also frame your face, making it visually longer.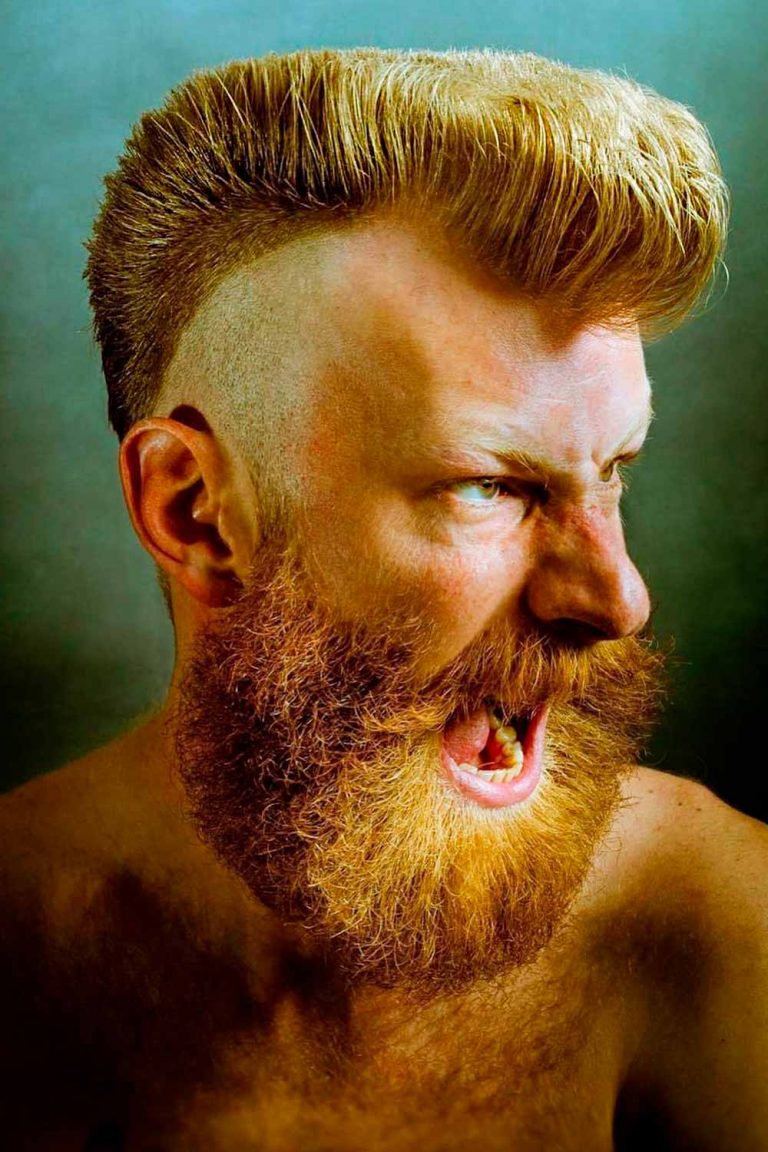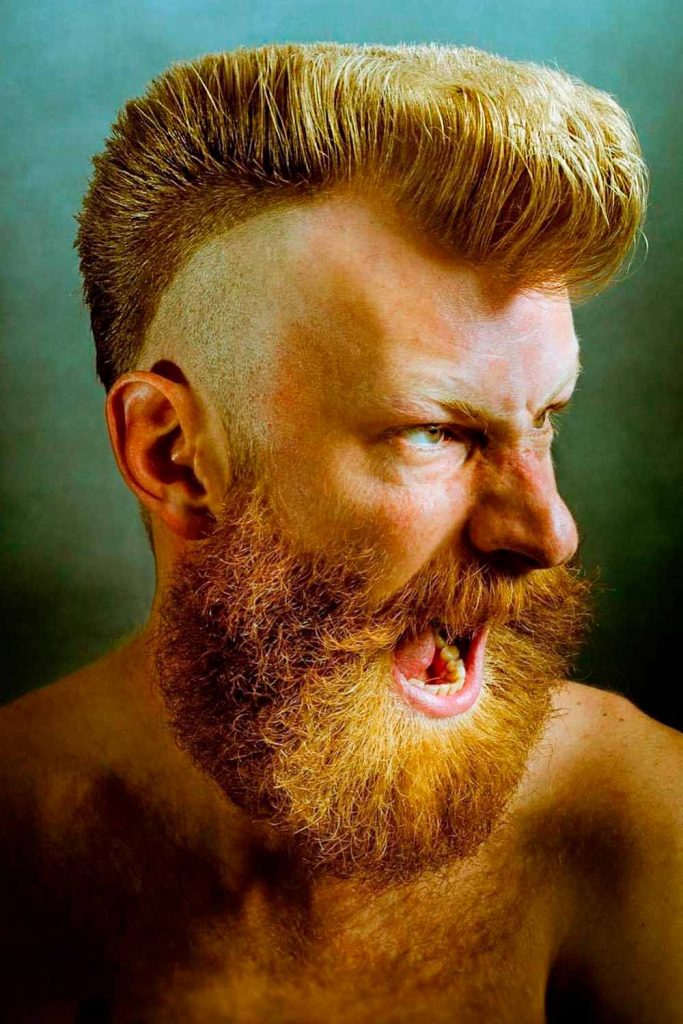 @the_bloody_butcher via Instagram
Upswept Mohawk
Real rock icons love to break the rules, so why don't you go against the classic mohawk styling and go for an upswept style instead of a spiky one? This idea doesn't really fit the general image of the mohawk cut, but it's very comfy, stylish, and manful, which is a win-win for businessmen.
Short And Tight Mohawk
For guys who lean toward clean and neat military-inspired hairstyles, there's an option too. Go with a short and tight mohawk that's only about an inch longer than the rest of your hair. As for the sides and back, it's better to have them shaved for the ultimate contrast of the look.
Mohawk For Thick Hair
If you have naturally thick hair, then a mohawk haircut is a surefire way to go for you. Thanks to the dense hair texture, you'll have no difficulties with styling your hair and retaining its shape. Besides, thick hair gives you multiple styling options, from spiked up to pompadour mohawk.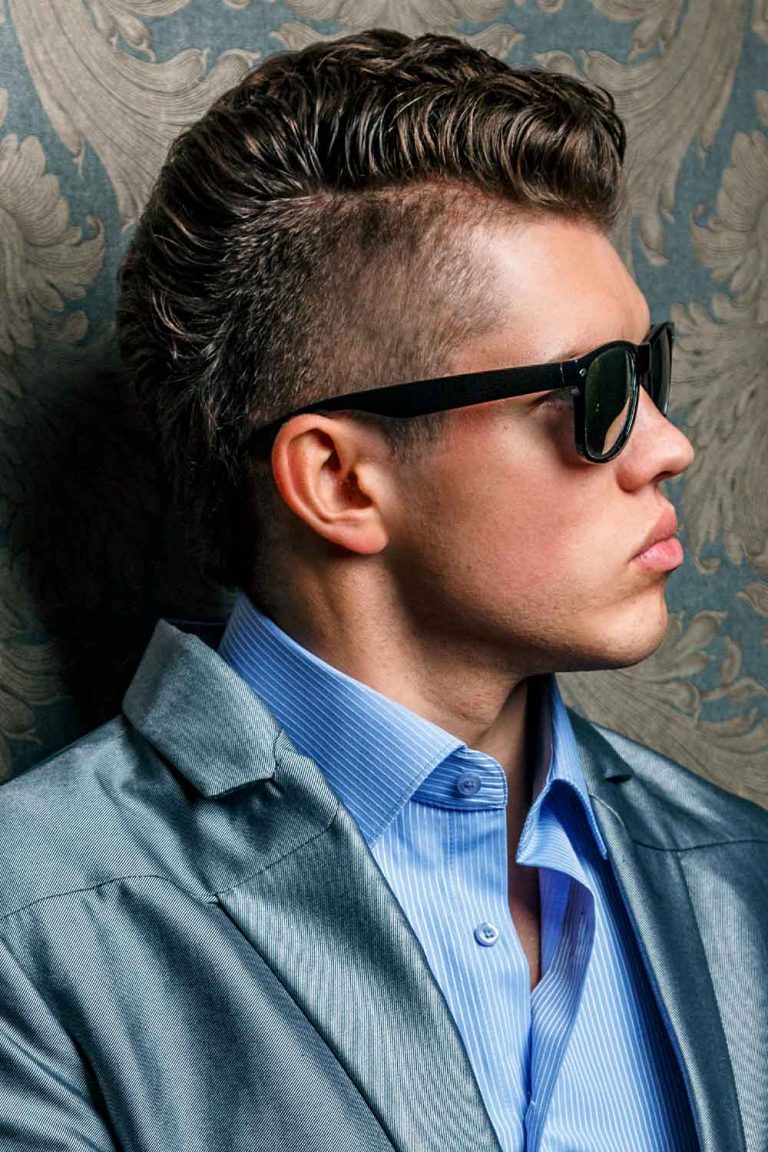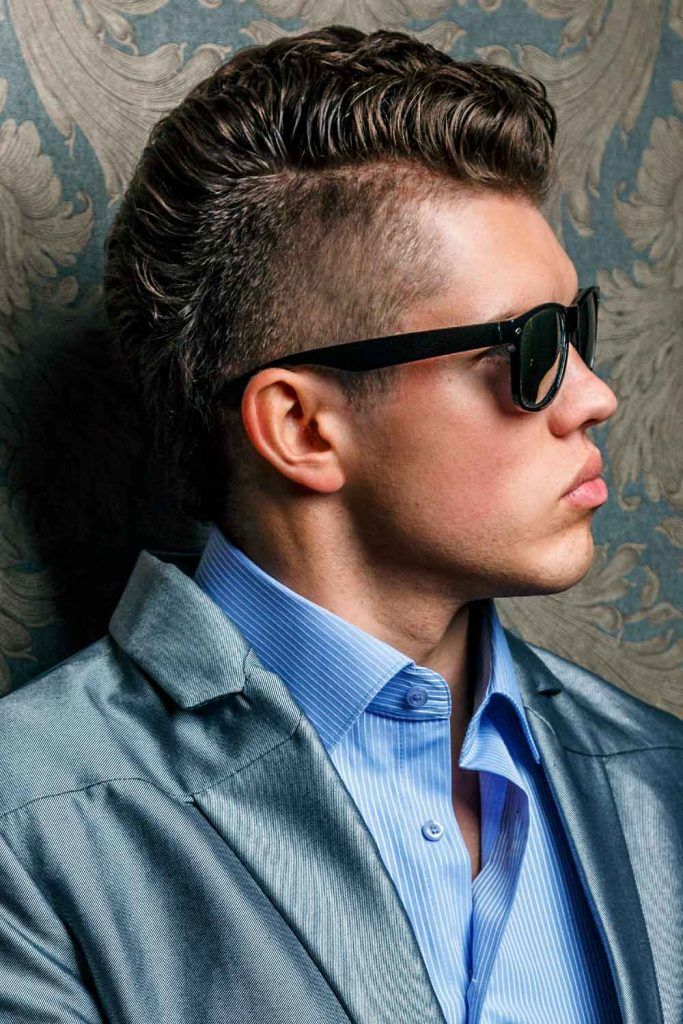 Mohawk For Thin Hair
Guys with thin hair can also pull off a mohawk. They'll just need to make a bit more effort than those with thick hair. As your locks initially lack volume, consider styling your crest of hair in a messy way. This will create the impression of an abundance of hair on the head.
Buzz Cut Mohawk
Do you prefer to flaunt your hair short but want to try on a mohawk hairstyle anyway? No problem. To achieve the look, you should buzz cut the hair strip in the middle of your head while the sides should be razor shaved or trimmed very short. Even such a minor difference in length will make your cropped crest a focal point of the whole look.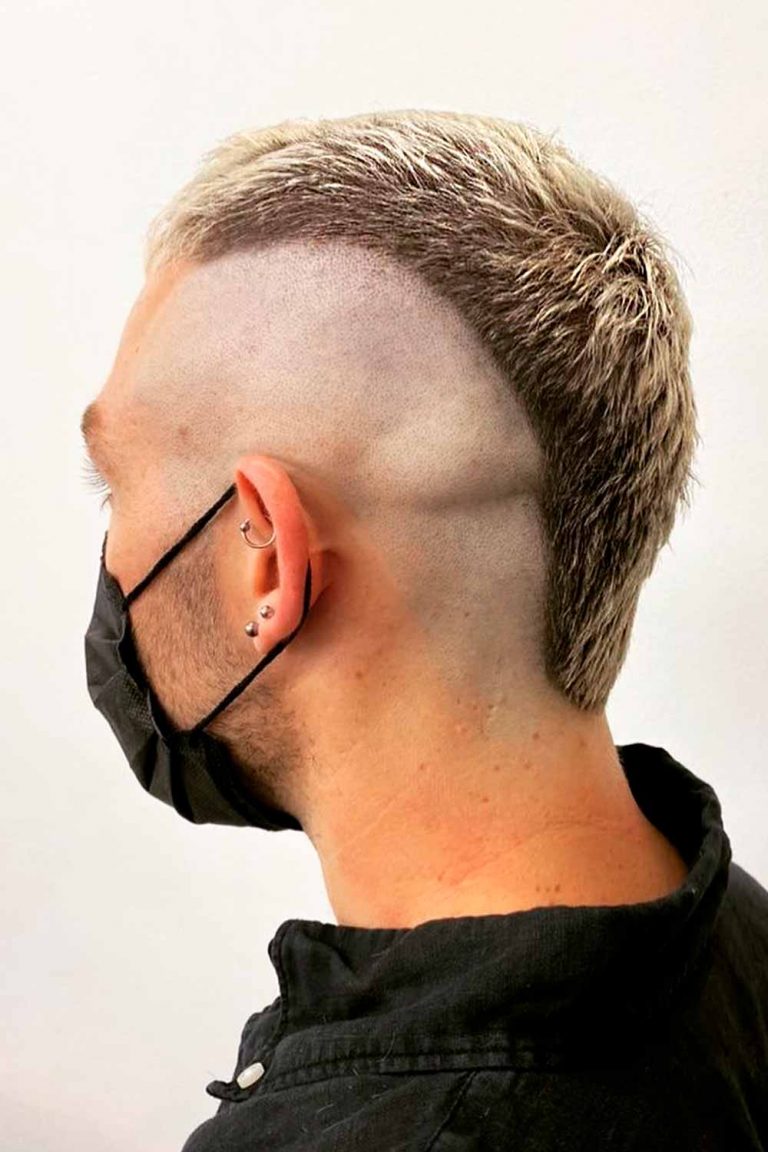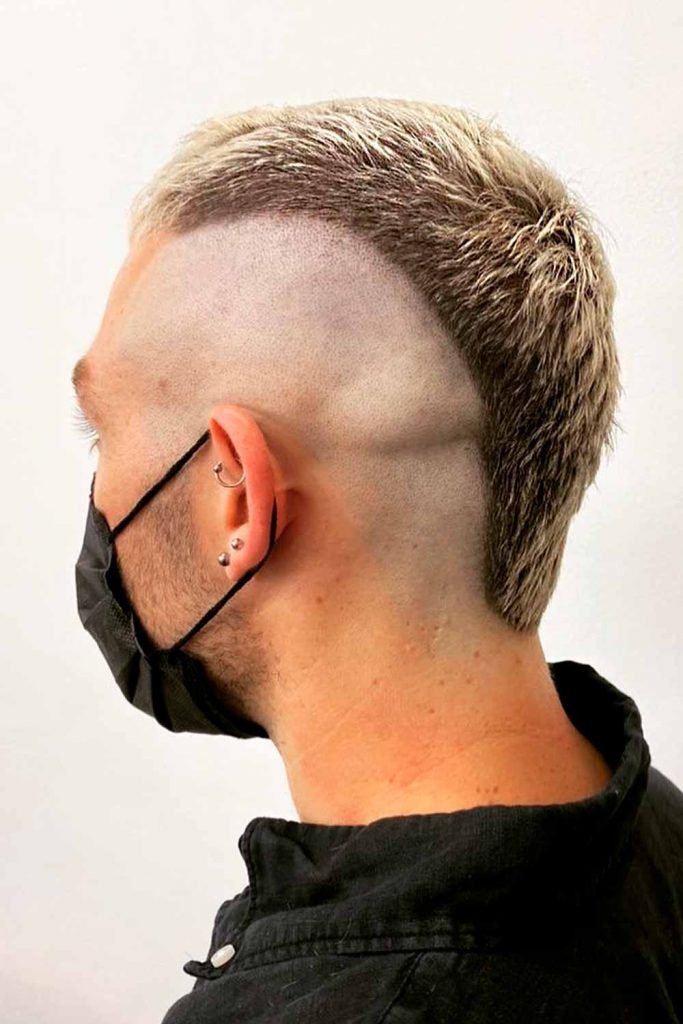 @hairraribarber via Instagram
Viking Mohawk
This is basically one of the ways to restyle your long hair mohawk. Brush the hair on the top of your head back and tie it into a knotted ponytail right at the crown. Thus, you'll get a modern take on a Viking hairstyle. For added virility, complement the look with a full beard.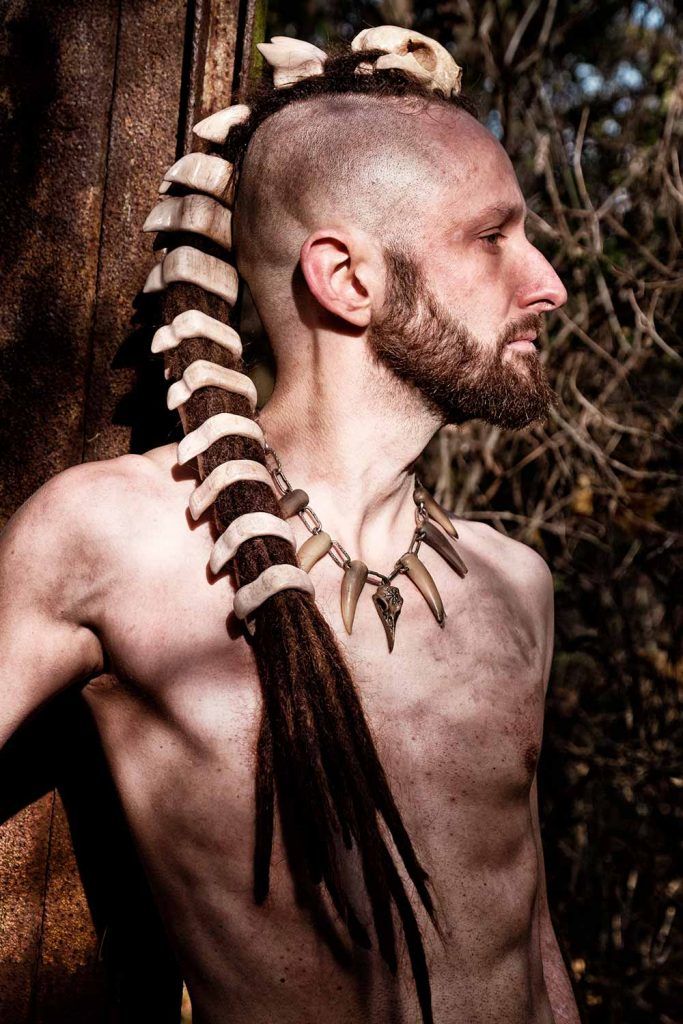 Hawks With Dreads
If dreads are your hairstyle of choice but you want to bring a change to your hair look, do not shave them off completely. Try to upgrade your hairstyle to a mens mohawk, leaving the hair on top locked in dreads. Tons of admiring gazed are guaranteed to you.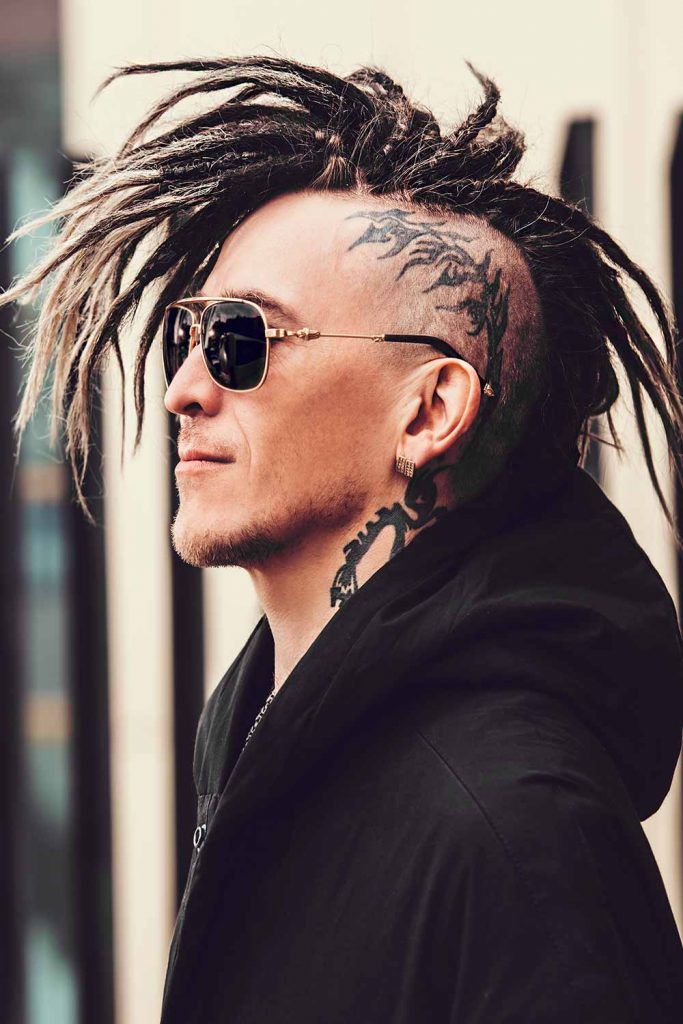 Modern Mohawk
You may not know but a mohawk haircut is extremely versatile. To adjust it to modern trends, consider a short mohawk with a fade or taper on the sides. For an added boldness, spike up the hair on top with a tad of a hairstyling product.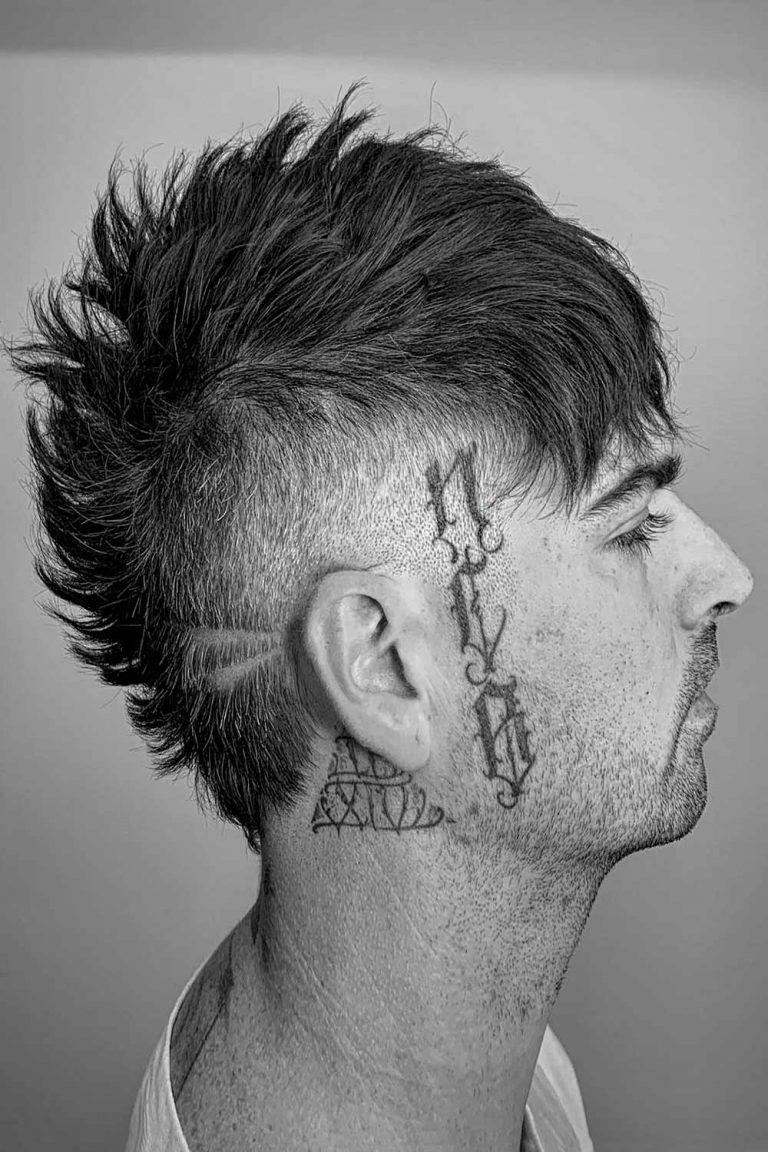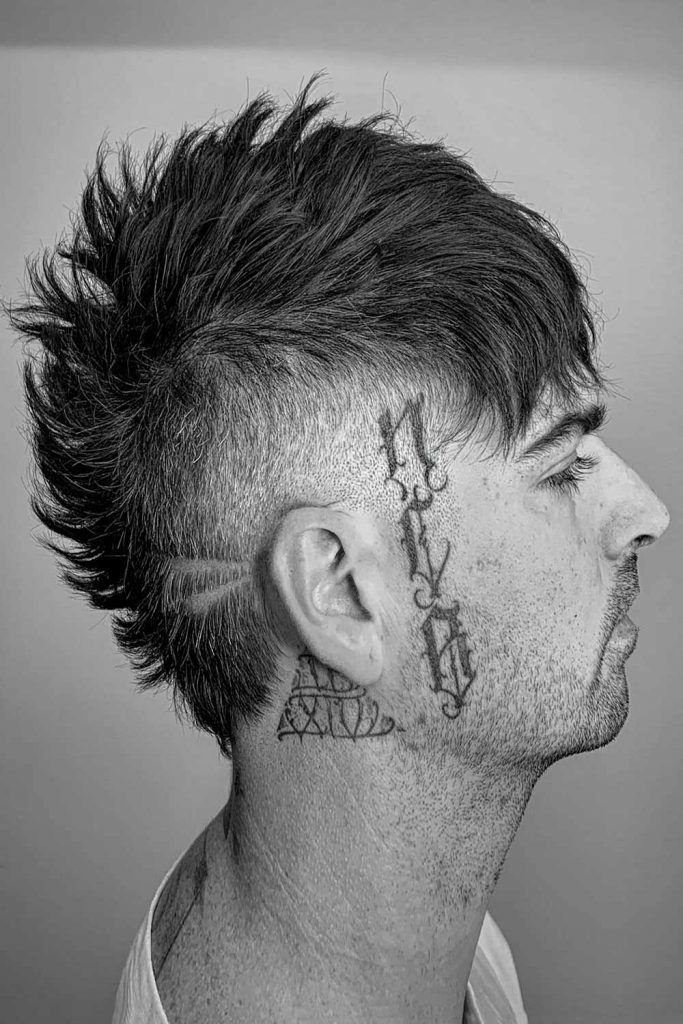 Source: @shrunknheads via Instagram
Festival Hair
For mohawk haircuts designs are highly recommended. You can play around with the hair on top or get the side of your head embellished with a hair design. Add a touch of color to it and you will end up with a striking festival hair look. To sport a festival haircut, you do not have to visit one actually. Just listen to your inner self and express it through your haircut.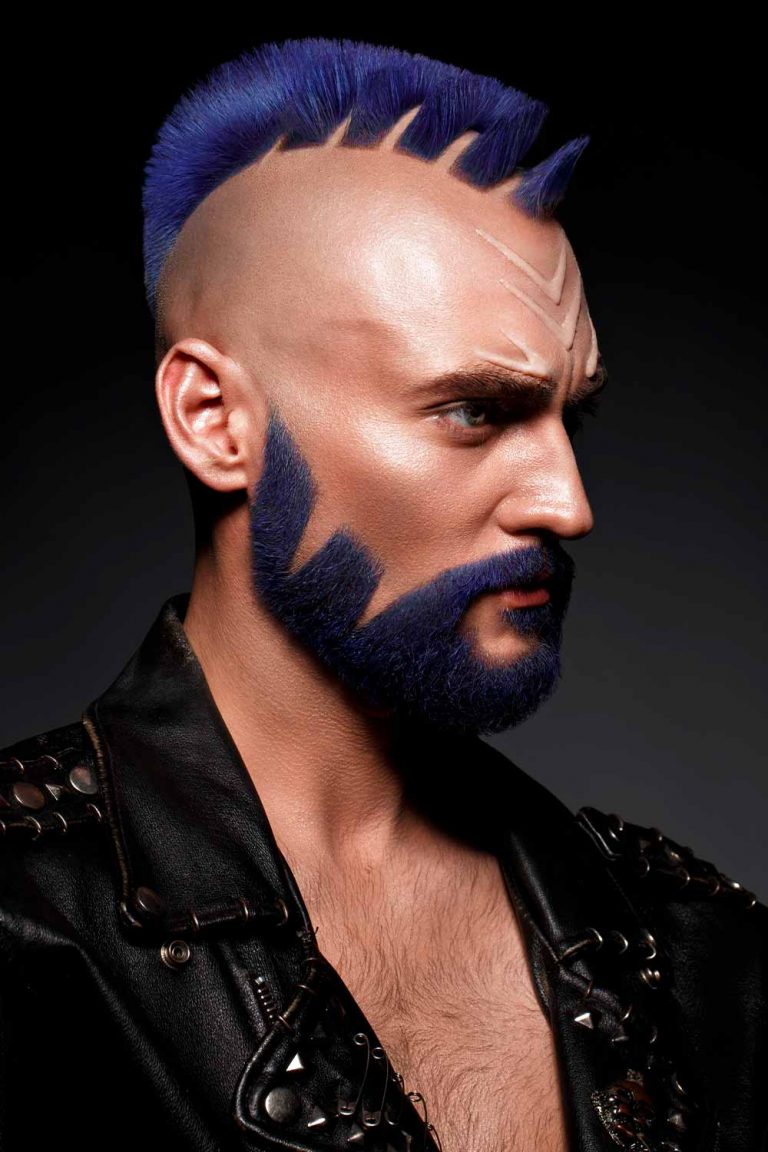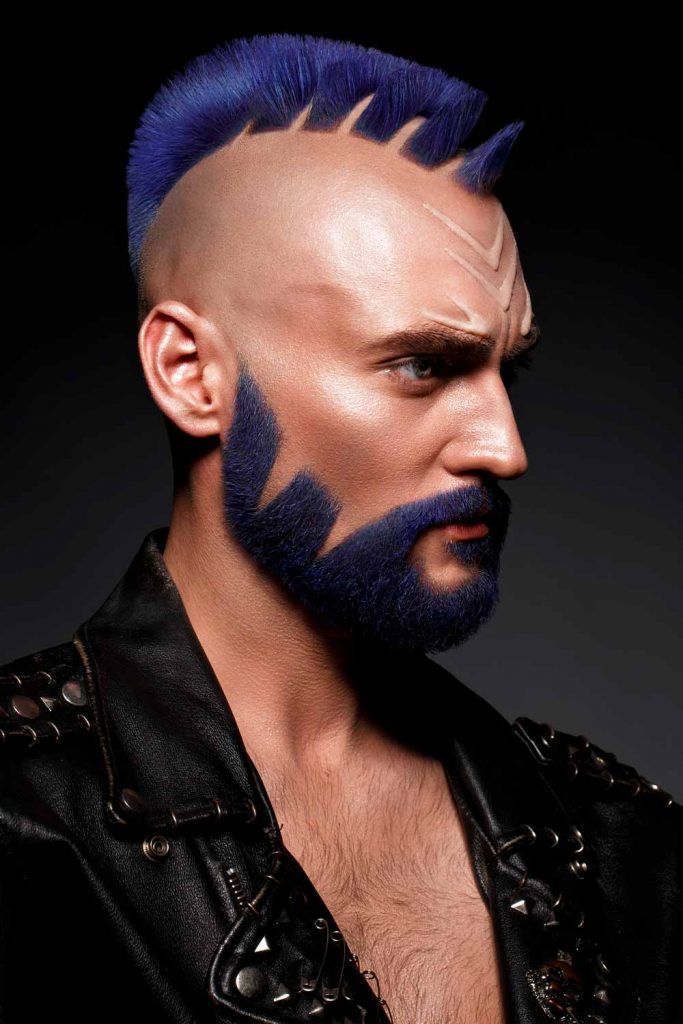 Asian Hawk Hairstyle
Asian guys are also lucky enough to easily get any mohawk hairstyle, as they have naturally very thick and dense hair. Hence, no matter what variation of a hawk they're going for, there's no doubt that it won't take them much effort to pull it off.
Yes, initially mohawk haircut was too outrageous. But its modern ideas are another proof that everything gets better with the time. Now you know how you can wear, style, and combine the trendy cut. So you'd better call your barber and ask him for some daring changes!
FAQs
Are Mohawks in Style 2023?
You can hardly recall the time when mohawk hair was considered as popular and fashionable as today. It seems that everyone, from haute couture models and sportsmen to actors and singers, is rocking a mohawk.
Is a mohawk offensive?
Originally, only young warriors whose responsibility was to protect their tribe were allowed to sport mohawk haircuts. If other men tried to wear a mohawk haircut, it was considered offensive and disrespectful.
Is a mohawk and undercut?
Mohawks cuts come in many shapes and forms. A modern take on a classic mohawk often features an undercut haircut on the sides as well as different fades, tapers, etc.
Who has a mohawk haircut?
Initially, a mohawks cut was a signature hairstyle of warriors. Later on, it was adopted by the punk subculture and nowadays it is popular all over the world regardless of the occupation and cultural affiliation of the person.
When was the mohawk popular?
A mohawk haircut gained its ultimate popularity at the beginning of the 50s. Sonny Rollins and other well known jazz musicians popularized the mohawk not only among men but also among girl teens.
Were Mohawks popular in the 80?
Along with a mullet and a Liberty spikes haircut mohawks were incredibly popular in the 1980s. The punk movement is the one to blame for the popularity of all these iconic haircuts.
REFERENCES:
The mohawk is a hairstyle in which, in the most common variety, both sides of the head are shaven, leaving a strip of noticeably longer hair in the center. Source